FREE SHIPPING

MONEY BACK GUARANTEE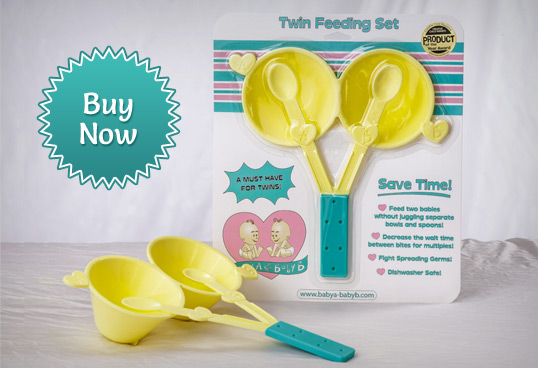 DIRECTIONS
Fill bowl A with baby food for your Baby A and fill bowl B with baby food for your Baby B.
Hold the bowl in one hand or place it somewhere that is easliy accessible while feeding.
Dip the spoons into the bowls. Spoon A will go into Bowl A & Spoon B will go into Bowl B.
Ensure they have the desired amount of baby food for each bite.
Move the spoon to feed Baby A and then immediately over to feed Baby B. The spoons are far enough apart that the baby will only notice their spoon and food, enabling you to feed both quickly.
Then refill the spoons and repeat until your twins are full.