12 lb baby feeding
Amount and Schedule of Baby Formula Feedings
​In the first week after birth, babies should be eating no more than about 1 to 2 ounces (30 to 60 ml) per feed.
During the first month, babies gradually eat more until they take 3 to 4 ounces (90 to 120 ml) per feed, amounting to 32 ounces per day. Formula-fed babies typically feed on a more regular schedule, such as every 3 or 4 hours. Breastfed babies usually take smaller, more frequent feedings than formula-fed infants.
If your baby sleeps longer than 4 to 5 hours during the first few weeks after birth and starts missing feedings, wake them up and offer a bottle.
By the end of the first month: Your baby will be up to at least 3 to 4 ounces (120 mL) per feeding, with a fairly predictable schedule of feedings about every 3 to 4 hours.

By 6 months: Your baby will consume 6 to 8 ounces (180–240 mL) at each of 4 or 5 feedings in 24 hours.
Formula feeding based on body weight
On average, your baby should take in about 2½ ounces (75 mL) of infant formula a day for every pound (453 g) of body weight. But they probably will regulate their intake from day to day to meet their own specific needs, so let them tell you when they've had enough. If they become fidgety or easily distracted during a feeding, they're probably finished. If they drain the bottle and continues smacking their lips, they might still be hungry.
There are high and low limits, however. If your baby consistently seems to want more or less than this, discuss it with your pediatrician. Your baby should usually drink no more than an average of about 32 ounces (960 mL) of formula in 24 hours. Some babies have higher needs for sucking and may just want to suck on a pacifier after feeding.
On-demand feeding
Initially it is best to feed your formula-fed newborn a bottle on demand, or whenever they cry with hunger.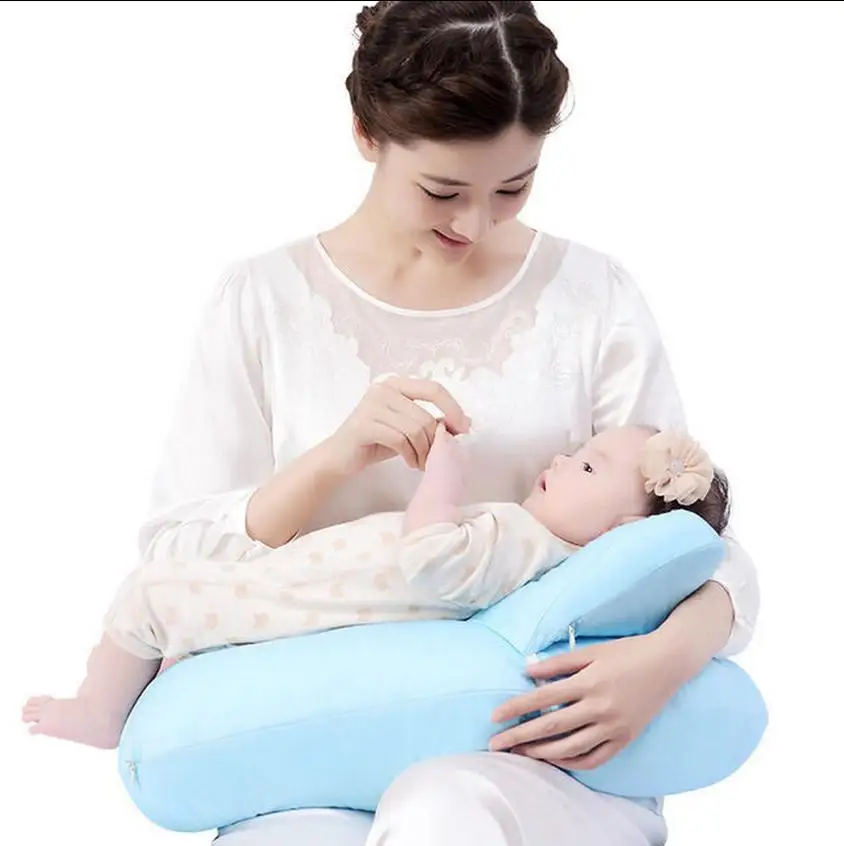 As time passes, your baby will begin to develop a fairly regular timetable of their own. As you become familiar with their signals and needs, you'll be able to schedule their feedings around their routine.
Eating & sleeping patterns
Between 2 and 4 months of age (or when the baby weighs more than 12 lb. [5.4 kg]), most formula-fed babies no longer need a middle-of-the-night feedings. They're consuming more during the day, and their sleeping patterns have become more regular (although this varies considerably from baby to baby). Their stomach capacity has increased, too, which means they may go longer between daytime feedings—occasionally up to 4 or 5 hours at a time.
If your baby still seems to feed very frequently or consume larger amounts, try distracting them with play or with a pacifier. Sometimes patterns of obesity begin during infancy, so it is important not to overfeed your baby.

Getting to know your baby's feeding needs
The most important thing to remember, whether you breastfeed or bottlefeed, is that your baby's feeding needs are unique.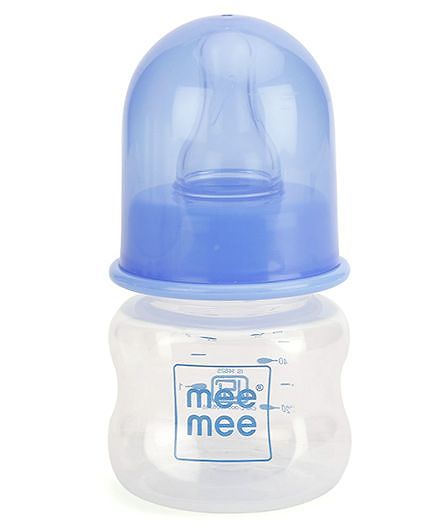 No book―or website―can tell you precisely how much or how often they need to be fed or exactly how you should handle them during feedings. You will discover these things for yourself as you and your baby get to know each other.

More information
How Often and How Much Should Your Baby Eat?
Making Sure Your Baby is Getting Enough Milk
Is Your Baby Hungry or Full? Responsive Feeding Explained (Video)
Remedies for Spitty Babies

Last Updated

5/16/2022
Source

Adapted from Caring for Your Baby and Young Child: Birth to Age 5 7th Edition (Copyright © 2019 American Academy of Pediatrics)
The information contained on this Web site should not be used as a substitute for the medical care and advice of your pediatrician.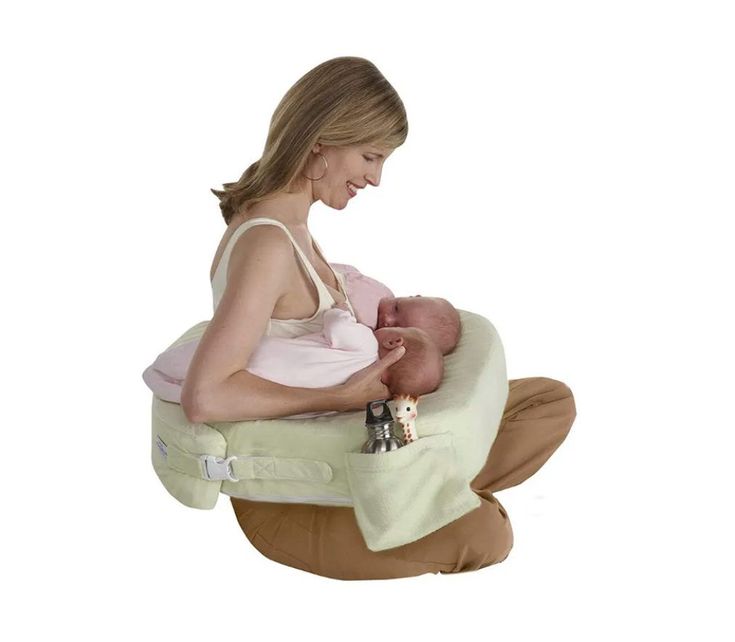 There may be variations in treatment that your pediatrician may recommend based on individual facts and circumstances.
How Often and How Much Should Your Baby Eat?
By: Sanjeev Jain, MD, FAAP
One of the most common questions new parents have is how often their baby should eat. The best answer is surprisingly simple: in general, babies should be fed whenever they seem hungry.
How do I know when my baby is hungry?
For babies born prematurely or with certain medical conditions, scheduled feedings advised by your pediatrician are best. But for most healthy, full-term infants, parents can look to their baby rather than the clock for hunger cues. This is called feeding on demand, or responsive feeding.

Hunger cues
A hungry baby often will cry. But it's best to watch for hunger cues before the baby starts crying, which is a late sign of hunger and can make it hard for them to settle down and eat.
Some other typical hunger cues in babies:
Licking lips

Sticking tongue out

Rooting (moving jaw and mouth or head in search of breast)

Putting his/her hand to mouth repeatedly

Opening her mouth

Fussiness

Sucking on everything around
It is important to realize, however, that every time your baby cries or sucks it is not necessarily because he or she is hungry. Babies suck not only for hunger, but also for comfort; it can be hard at first for parents to tell the difference. Sometimes, your baby just needs to be cuddled or changed.
General guidelines for baby feeding
It is important to remember all babies are different―some like to snack more often, and others drink more at one time and go longer between feedings. However, most babies will drink more and go longer between feedings as they get bigger and their tummies can hold more milk:
Most newborns eat every 2 to 3 hours, or 8 to 12 times every 24 hours. Babies might only take in half ounce per feeding for the first day or two of life, but after that will usually drink 1 to 2 ounces at each feeding. This amount increases to 2 to 3 ounces by 2 weeks of age.


At about 2 months of age, babies usually take 4 to 5 ounces per feeding every 3 to 4 hours.


At 4 months, babies usually take 4 to 6 ounces per feeding.


At 6 months, babies may be taking up to 8 ounces every 4 to 5 hours.
Most babies will increase the amount of formula they drink by an average of 1 ounce each month before leveling off at about 7 to 8 ounces per feeding. Solid foods should be started at about 6 months old.
Concerns about overfeeding or underfeeding your baby
Too full?
Babies are usually pretty good at eating the right amount, but they can sometimes take in more than they need. Infants who are bottle feeding may be more likely to overfeed, because drinking from a bottle may take less effort than breastfeeding.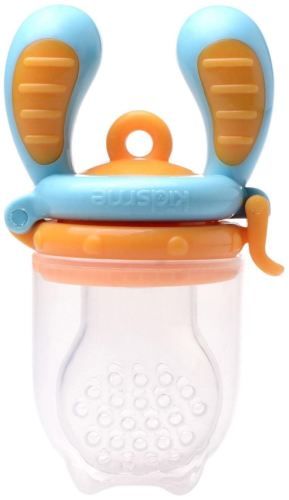 Overfed babies can have stomach pains, gas, spit up or vomit and be at higher risk for obesity later in life. It's better to offer less, since you can always give more if your baby wants it. This also gives babies time to realize when they're full.
If you are concerned your baby wants to eat all the time―even when he or she is full―talk with your pediatrician. Pacifiers may be used after feeding to help sooth healthy-weight babies who like to suck for comfort, rather than nutrition. For babies who are breastfed, it's best to wait to offer pacifiers until around 3 to 4 weeks of age, when breastfeeding is well-established.
Trouble gaining weight?
Most babies will double their birth weight by 5 months of age and triple their birth weight by their first birthday. If your baby is having trouble gaining weight, don't wait too long between feeding―even if it means waking your baby. Be sure to talk with your pediatrician about how often and how much to feed your baby.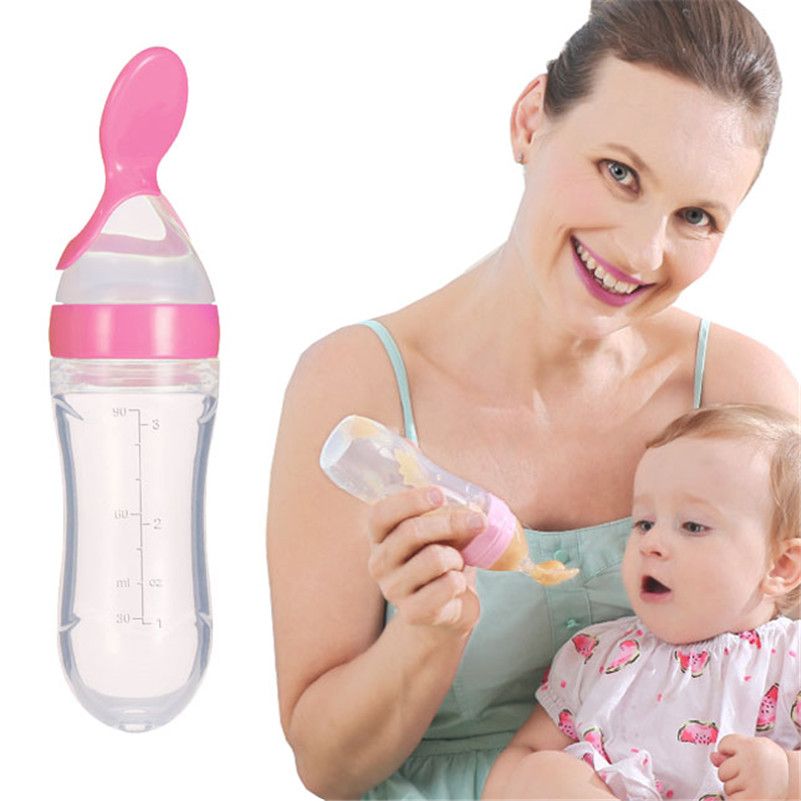 How do I know if my baby is getting enough to eat?
Daily diapers
A newborn's diaper is a good indicator of whether he or she is getting enough to eat. In the first few days after birth, a baby should have 2 to 3 wet diapers each day. After the first 4 to 5 days, a baby should have at least 5 to 6 wet diapers a day. Stool frequency is more variable and depends whether your baby is breastfed or formula fed.
Growth charts
During regular health check-ups, your pediatrician will check your baby's weight and plot it on a growth chart. Your baby's progress on the growth chart is one way to tell whether or not they are getting enough food. Babies who stay in healthy growth percentile ranges are probably getting a healthy amount of food during feedings.
Remember
Talk with your pediatrician if you have any questions or concerns about your baby getting the right amount to eat.
More information:
Making Sure Your Baby is Getting Enough Milk
Amount and Schedule of Formula Feedings
Is Your Baby Hungry or Full? Responsive Feeding Explained (Video)
Remedies for Spitty Babies
Ask the Pediatrician: With the baby formula shortage, what should I do if I can't find any?
Ask the Pediatrician: How should we feed our baby if we're running low on money?
Airplane Choo Choo: A Feeding Guide for Children (National Dairy Council)

About Dr.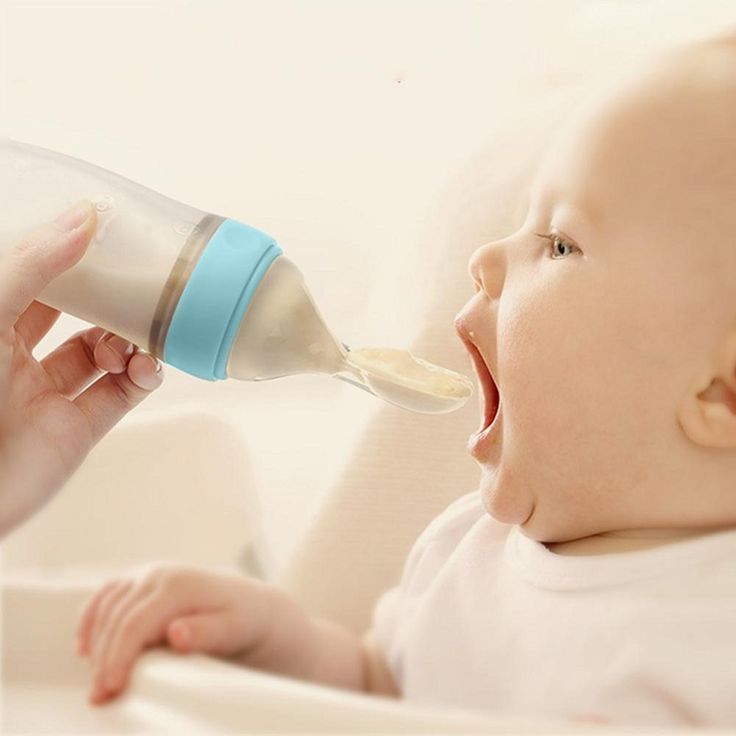 Jain:
Sanjeev Jain, MD, FAAP, is a Clinical Associate Professor of General Pediatrics and Adolescent Medicine at the University of Wisconsin School of Medicine and Public Health. Within the American Academy of Pediatrics, he is a member of the Section on International Child Health and the Wisconsin State Chapter.

The information contained on this Web site should not be used as a substitute for the medical care and advice of your pediatrician. There may be variations in treatment that your pediatrician may recommend based on individual facts and circumstances.
Weight categories in boxing - Boxing Academy
March 30, 2021 Administrator
Weight categories in boxing appeared relatively recently - in the 19th century. Recall that the official history of "fist fights" began in 688 BC with the ancient Olympic Games. Boxing owes the beginning of "cultivation" to the British Jack Broughton, who offered fighters to compete in 2 categories: heavy and light.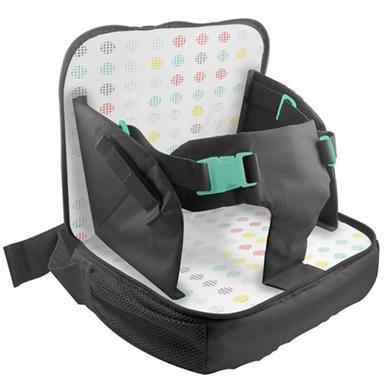 The gradation of boxers by weight categories is aimed at creating equal conditions for the fight: the difference in the mass of athletes can become an obvious and unfair advantage for one of them. In their weight group, fighters have approximately equal dimensions, strength and speed indicators.
Any boxing competition begins with the determination of the weight category at the weigh-in procedure.
Weigh-in
Athletes are allowed to weigh-in after obtaining a license for the right to participate in competitions. The weight of a fighter is determined using electronic, medical or automatic scales. The operability and accuracy of the scale measurement are checked in advance. Men are weighed in swimming trunks, women in bras and shorts.
Between the traditions of weighing in professional and amateur boxing, there are differences in the procedure itself, the unit of weight measurement and the number of weight categories.
Weight categories in professional boxing
The weigh-in procedure in professional boxing must take place between 24 hours and 8 hours before the start of the fight.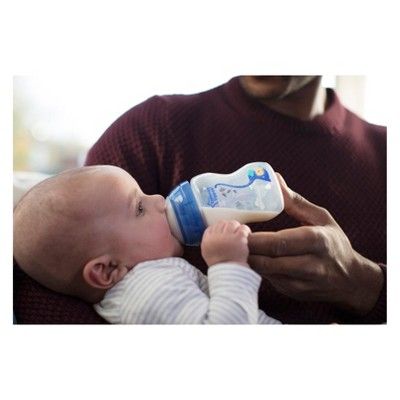 For professionals, body weight is measured in pounds. The time is fixed by the promoter, the procedure is carried out by the supervisor.
If the boxer's weight does not correspond to the declared category, he has 1 hour to bring the weight back to normal. In case of failure, the fight can still take place, but victory does not guarantee the fighter a rating increase and a new title.
to 200 pounds (90.892 kg)
3
Half weight
to 175 pounds (79,378 kg)
4
to 168 pounds
9003 9,
9003 9003 9003 9003 9003 9
Average weight
to 160 pounds (72.574 kg)
6
The first average weight
to 154 pounds (69.850 kg)
7
Plenger of
(66.
8
The first welterial weight
to 140 pounds (63.503 kg)
to 135 pounds (61.235 kg)
10
10
10
10
10
10
10
10
10
10
10
10
10
900 3 130 pounds (58.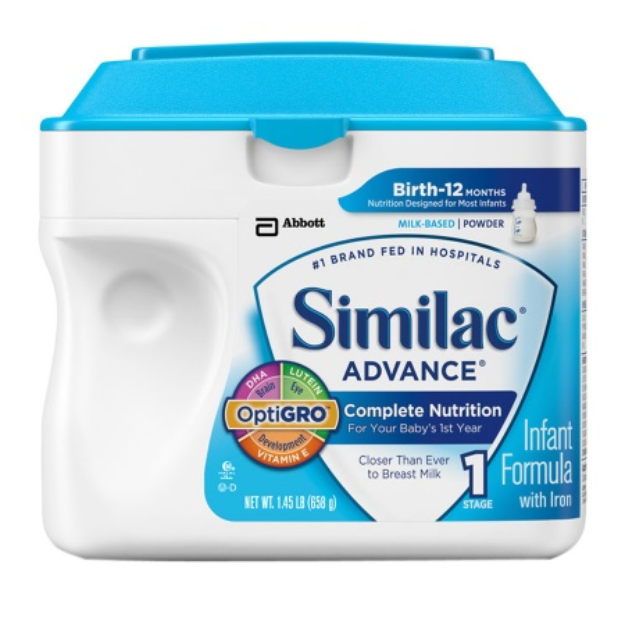 967 kg)
11
Full -light weight
to 126 pounds (57.153 kg)
12
second lightweight
to 122 pounds
13
Lighter weight
to 118 pounds (53.525 kg)
14
The second lightest weight
to 115 pounds (52.163 kg)
15
15
15
15
15
15
15
15
15
15
15
15
15
15
15
15
15
15
15
15
15
15
15
15
15
15
(50.802 kg)
16
The first lightest weight
to 108 pounds (48,988 kg)
17
Minimum weight
to 105 pounds (47.627 kg)
Weight differentiation in amateur boxing
Amateur boxing competitions are governed by the rules of the International Boxing Federation (AIBA).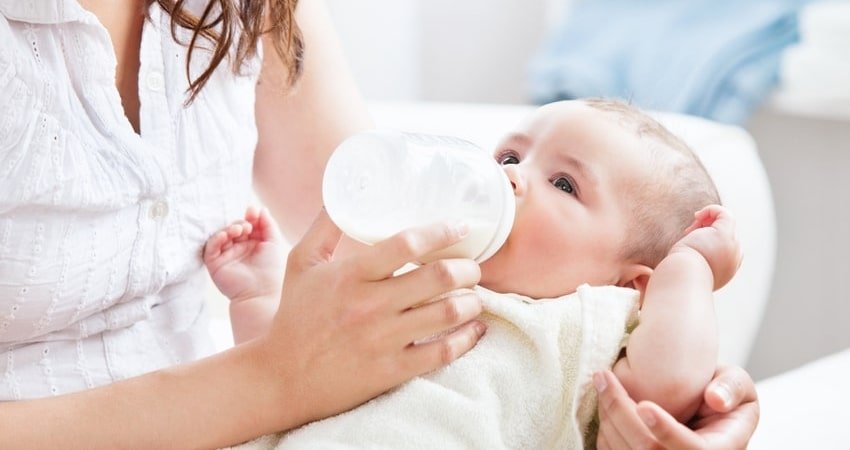 Amateur boxers go through the weighing procedure twice: general (before the start of the tournament), and on the day of the competition (6 hours before the start of the fight). The unit of measurement of body weight is kg. The first weighing determines the category. If the weight exceeds the maximum value on the day of the fight, the athlete is not allowed to compete.
No.
Weight category
The maximum difference in boxers weight
1
to 40 kg
1.5 kg
2
of 40 to 64 kg 9 to 64 kg 9, dated
3
from 64 to 70 kg
3 kg
4
from 70 kg to 78 kg
4 kg
5
900 KG
900 KG 80
back
Breastfeeding norms for newborns
When a child is born in a family, parents have many questions about the proper care of the baby. One of the most frequently asked questions is related to breastfeeding norms.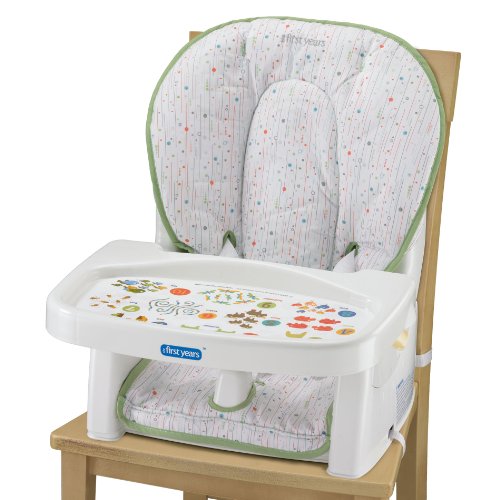 Dry initial milk formula adapted by Valio Baby 1 NutriValio for feeding children from birth to 6 months More
Follow-up dry milk formula adapted by Valio Baby 2 NutriValio for feeding children from 6 to 12 months Read more
Dry milk drink "Baby milk" Valio Baby 3 NutriValio for feeding children over 12 months Read more
Starting from the first feeding and in the first days of life, the child receives colostrum. It is very nutritious. The newborn eats little, but remains full. The volume of the stomach in babies in the first days of life does not exceed 10 ml. In one day, a baby eats about 100 ml of breast milk. This volume is increasing every day. For a baby older than 10 days, it is very easy to calculate the feeding rate.
To do this, multiply the number of days lived by 10. The amount of food eaten per day should be 1/5 of the baby's body weight.
To determine the rate of feeding children from the first month of life to a year, experts have developed the following table for calculating the volume of feeding:
You can also determine the correct amount of food for feeding a baby, focusing on the age, weight, behavior and development of the child.
At present, the so-called free-feeding regimen is recommended, i.e., to give the child a breast not according to the schedule, but at his first request, including at night. This allows the baby to take full advantage of the first milk - colostrum, which is characterized by a high concentration of antimicrobial factors, which prevents the possibility of infection of the newborn. Colostrum, which contains a high percentage of protein and minerals, even in small quantities satisfies the nutritional needs of the child.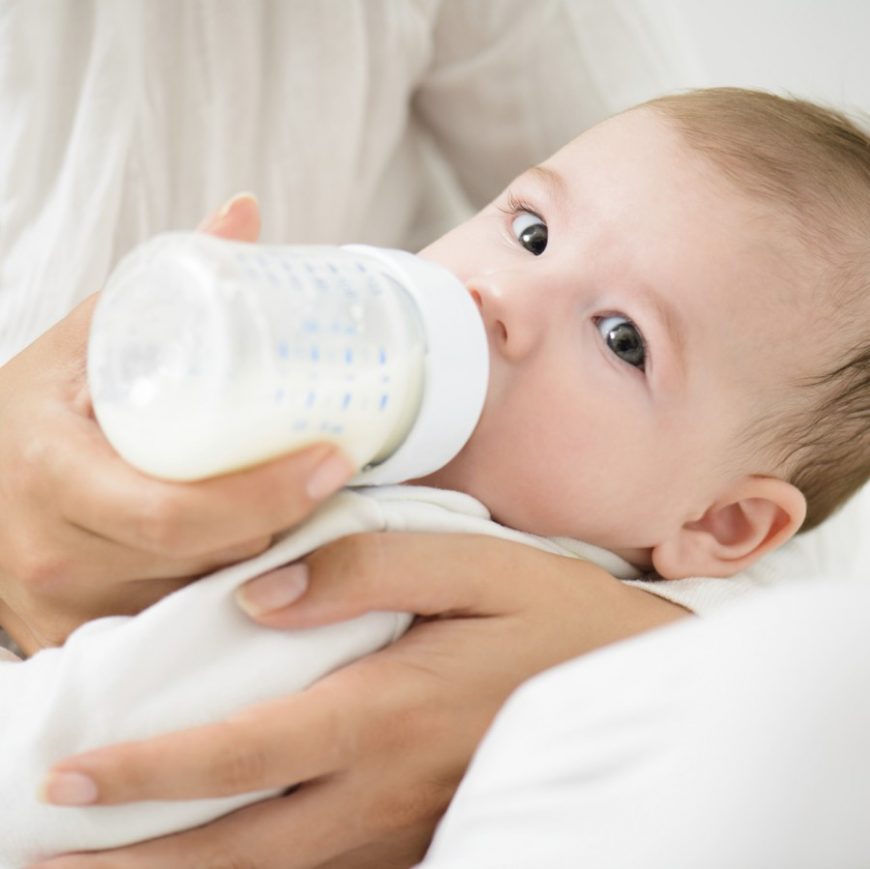 In addition, the entry of colostrum into the child's digestive tract ensures a faster "maturation" of the intestinal mucosa. A mother can learn to correctly identify the "hungry" cry of her child: at the same time, he turns his head in search of the mother's breast, smacks his lips, cries loudly, insistently. Usually, with a free-feeding regimen, a newborn baby receives breasts up to 10-12 times a day. on, initiating the secretion and release of milk. It has been shown that with free feeding, the volume of milk is 1.5 times higher than with hourly feeding. Subsequently, as the child grows, he usually develops his own feeding regimen by 2-3 months - from 6 to 8 times a day and, as a rule, without a night break. Observations show that with this feeding regime, children are distinguished by calm behavior, good mood, sleep soundly, give normal weight gain, and mothers produce more breast milk and the ability to secrete it lasts longer.
How can you tell if your baby is getting enough milk?
There is a so-called "wet diaper test".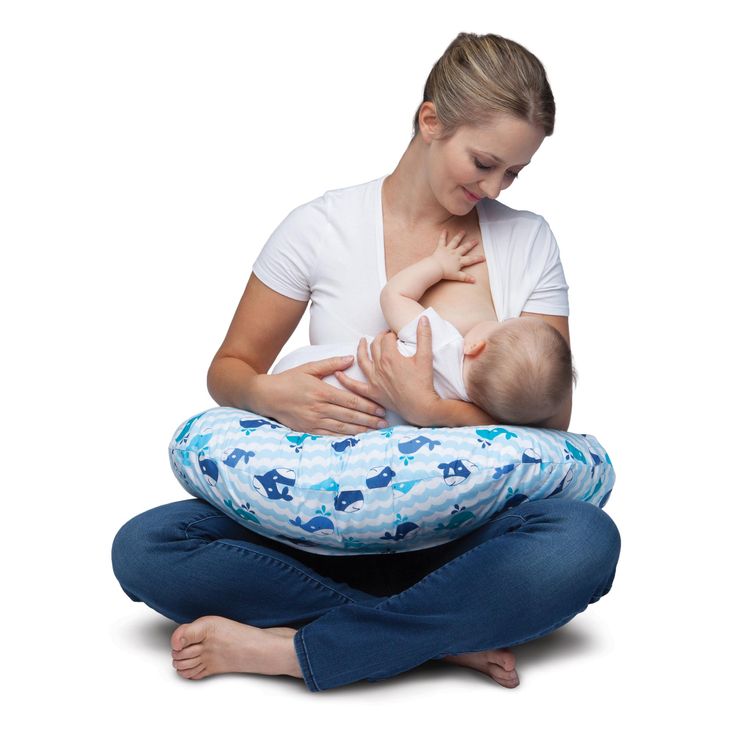 If the baby receives the necessary daily nutritional intake, he pees an average of 16-18 times. At the same time, 6-8 or more richly filled diapers are usually spent per day.
You can also determine if a child is getting enough nutrition by observing how much weight he gains each month. Infants from 2 to 13 weeks of age should gain between 170 and 200 grams per week.
Keep track of whether the baby grows out of the clothes he wears and out of diapers. If the baby eats properly, then on the 10-14th day of life, he returns to his original weight at birth. Babies who get enough food also sleep well and look cheerful and cheerful.
#PROMO_BLOCK#
Learn more about proper breastfeeding and check out our blog for tips.
3.11 37
Power supply
Share:
print
Ivargizova Oksana
Medical Institute.