Baby feeds too often
My Baby Wants to Breastfeed All the Time! Is This Normal?
Frequent Feeds Are Very Common!
In the first few days after birth, it is very common for newborns to feed constantly, probably around 12 or more times per 24 hours. Newborn babies drink very small amounts frequently in the first 1-2 days.
Most newborn babies only drink about a teaspoon (5-7ml) of colostrum at each feed on day one. This is just perfect as their tummy is about the size of a cherry and holds about 7mls at each feed on day one! Perfectly designed!
By day two you start to make a little bit more colostrum at each feed and this gradual increase in milk each day stretches bub's tummy allowing them to drink more.
Colostrum is a sugary delicious drink but it is not jam-packed with fat at this stage, which means baby needs to keep feeding very often to stay full up.
Remember, every time your baby feeds it helps your breasts build your milk supply in the first month. As your milk increases in volume, from around day 3 onwards, you will notice your baby starts to have longer sleep periods of around 1.
5 – 3 hours mostly.
During the first month, newborn babies need to feed on average 8 – 12 times every 24 hours to ensure they are getting enough milk and that you stimulate the breasts enough to keep building your milk supply. One you have established a good milk supply in the first month you may find that your baby changes their feeding pattern again. Many mums report this happens around 6-8 weeks after birth.
After this first month, research has shown us that babies will breastfeed anywhere from 4-13 times every 24 hours, but most babies still feed on average 10-11 feeds every day.
Each mum and baby's breastfeeding pattern is different and this is perfectly normal. It is just down to the levels of fat in your milk (and fat levels change throughout the day) and the amount of milk your breast can hold at each feed, as well as how your baby is feeling.
Babies Find Breastfeeding Relaxing
Most babies find breastfeeding very comforting and, just like if we feel upset a hug can do wonders.
Likewise, a short extra breastfeed does the same for calming our babies!
Do not compare yourself with another mum and baby's feeding pattern. It will most likely be completely different from yours. Trying to "force" your baby into strict routines often brings with it tears and stress for mum and bub!
There are, of course, some mums who say that a routine was the best thing for their baby. But these babies are probably the very small percentage of babies who naturally feed every 4-5 hours and would've gotten themselves into a strict schedule anyway!
For most babies, a strict routine does not work! Try and go with the flow, listen to your baby's cues for when they would like a feed and feed them. Just like us, they will not stick to the same "routine" every day.
I bet you didn't have the same things to eat, in the same quantity, at the same time, with the same glasses of water, cups of tea or snacks as you have today! So why do we think this is normal for our babies?!
Cluster Feeds Continue After the First Few Days
Most mums report that their baby feeds frequently and is unsettled more so during the evening hours, most commonly between 6 – 10pm.
Mums often say that their baby wants to be held constantly and feed "all the time" and that baby cries when put down in their cot.
This is a very normal and common behaviour for babies who are otherwise content during other parts of the day, feeding and gaining weight well and are generally healthy.
Babies do have these periods of cluster feeding, often most present between 2 and 9 weeks of age, but of course some babies will have these periods for several more weeks and still be totally healthy.
Researchers think it is a developmental stage that all babies naturally need to go through. There are a huge number of processes going on in a baby's brain in the first year. Babies can easily get overwhelmed or dysregulated in the first few months in particular.
Babies who are overtired or overwhelmed, find it hard to calm down by themselves in the first few months of life and need someone to help them. And what better way to be calmed than having a breastfeed, which of course is not just food, but also a pain reliever and a happy hormone giver!
Also, being held and rocked allows baby to feel safe and warm, like being back in the womb.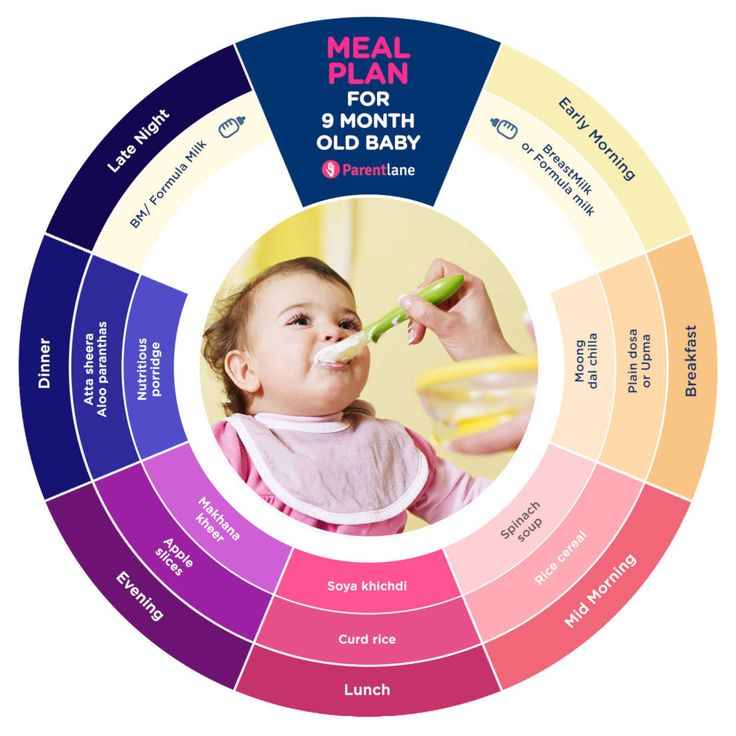 So, it makes sense that they need to be held and fed so much in the evenings after a big day in the big wide world!
Normal Can Still Be Tiring!
Even though this is normal, it doesn't stop it being exhausting. So, it's important to note how you are feeling and coping.
Some of us have another person around to help us out, whilst other new mums have to manage alone during the cluster feeds. Regardless of your situation, it is important to realise that cluster feeding is normal.
If you are responding to your baby by holding them and feeding them, yet they are still crying in-between feeds you are not causing harm to your baby, you are still showing them love and they will calm when they are able to.
The other thing to remind yourself is that this is temporary. It is important to not place any demands on yourself during these times. Try preparing dinner at times in the day when baby is sleeping well and just re heat and eat when you can during the cluster breastfeeds!
If you have support, share the holding and rocking of baby with another person to give you a break.
If you do not have supports around at that time, listen to your instincts; if you are starting to feel like it is all too much and you feel worried that you are not coping, place your baby safely in their bassinet and walk away to calm down for a few minutes, before coming back to hold baby again.
You could also try knocking on the door of your neighbour, who you know and trust, and asking them to hold your baby for 15 mins or so to give you a break.
Most people will understand and, if they have children, they will have gone through the same themselves. Doing this will not harm your baby, but, will give you time to relax a little and recharge.
If you are finding that you are not coping during other parts of the day then it is important to talk with your GP or contact PANDA http://www.panda.org.au/  for some extra help and support.
If you are concerned that your baby's crying seems abnormal and you are worried if your baby may be unwell. Please get first line advice from these helplines (below).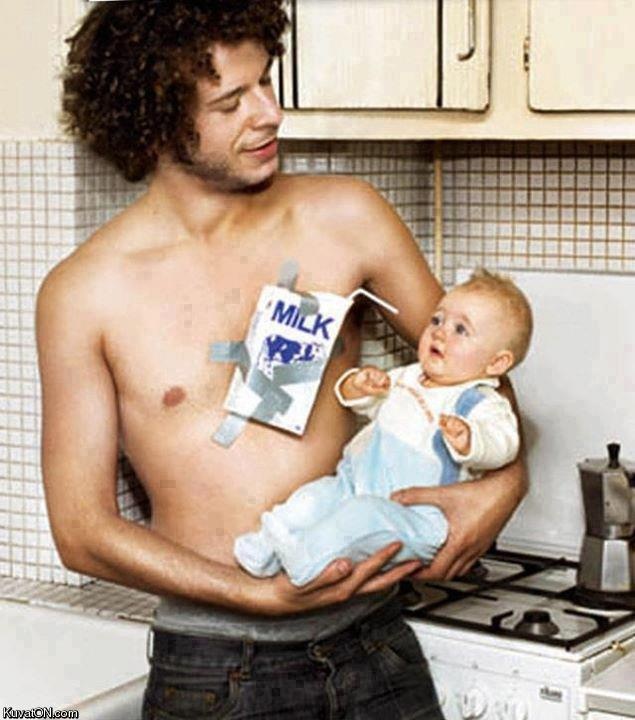 They will be able to give you support and further guidance:
Health Direct helpline (covers all of Australia) 1800 882 436
Maternal and Child Health Nurse 24-hour helpline on 13 22 29 (if you are in the state of Victoria)
Other Things Which Can Help to Relax Babies During Cluster Feeding Times
Skin to skin contact
Having a bath with your baby – only do this if you have another person to help you and baby in and out of the bath and keep you both safe.
"Rocking your pelvis like Elvis" – Whilst holding your baby, try some rocking and swaying moves whilst holding baby either upright, over your arm like superman or in a cradle hold. Each baby will be different in the positions they prefer. You Maternal and Child Health nurse can show you positions for holding and calming babies.
Carrying your baby in a sling. This keeps baby nice and close and creates a womb like environment.
As you rock your baby make a loud "shuuusssshhhh" noise.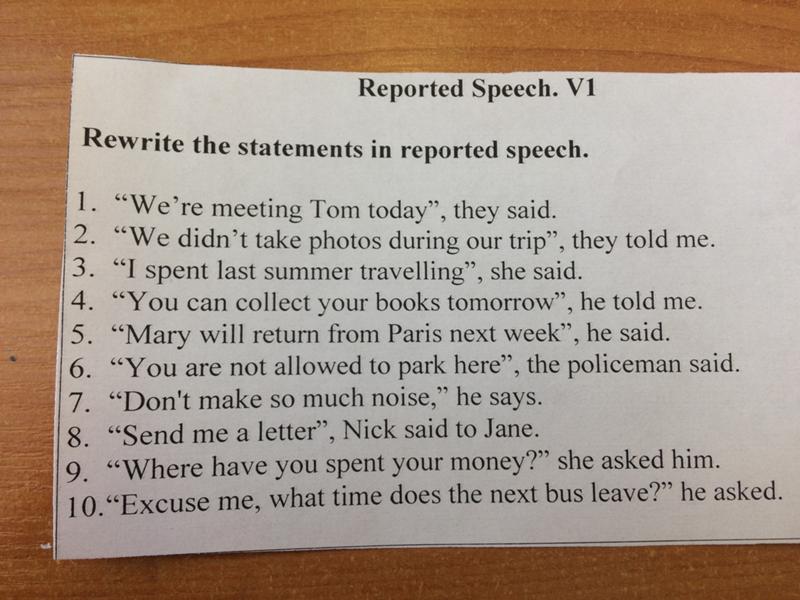 This is actually calming for babies as it mimics the sounds of being inside the womb.
Try taking 5 deep breaths with your eyes closed before breastfeeding baby to ensure you are relaxed and not tense.
Make sure you get extra sleep in the day time, even if you don't feel like it make sure you lay down in a darkened, quiet room to rest your body and brain. Over the next few days you'll soon be drifting off to la la land easily.
Lastly, remember that you cannot spoil a baby by holding them too much. All the information about spoiling babies came out of textbooks written in the early 1900's!
We have known for years and years that holding and listening to your baby's needs is the best thing to do, yet we still hear this very bad advice! So listen to your gut instinct and cuddle, love and feed your baby as they need it. This phase will pass and get easier over the next few weeks.
For more information head over to our Medela Australia Facebook page.
Do you ever feel like your baby wants to feed all the time, especially at certain times during the day? Let's have a chat and support each other!
Frequent nursing • KellyMom.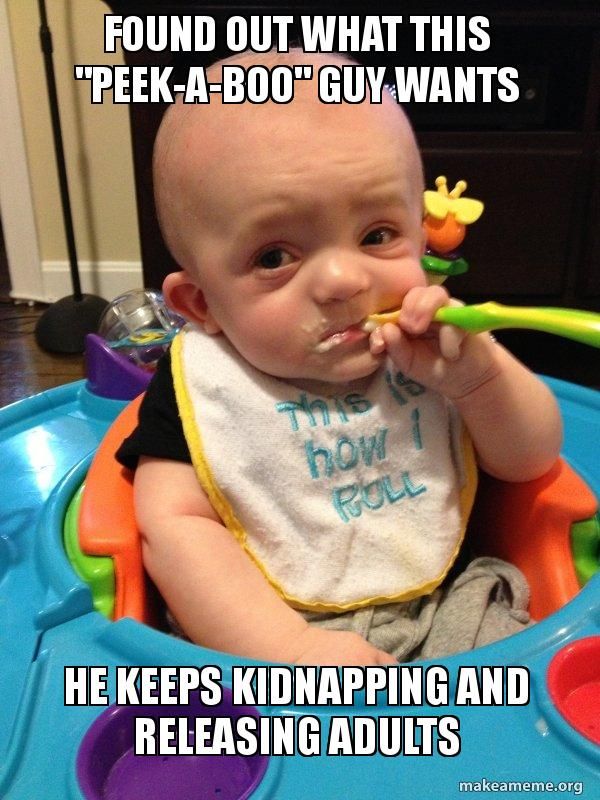 com
Image credit: Jerry Bunkers on flickr
Both of my children seemed to spend the first 6 weeks or so in a constant growth spurt. If your child is doing the same, then hang in there… things almost always start to calm down somewhere between 6 and 8 weeks. With my second I figured that the early weeks would be easier since we already had one child, but I quickly found out that this just isn't the case. We were still adjusting to a change in family size (and the older child is having to adjust too – not just two adults), and our new baby was having to adjust to life outside of mom. After years of talking to mothers with new babies, I've discovered that the first 6-8 weeks with a new baby tends to be a combination of magic, exhaustion, and stress for any family – no matter how many children you have.
Tips for coping with frequent nursing
First of all, do know that frequent nursing is normal and expected in the early months – most newborns need to nurse at least 8 – 12 times per day.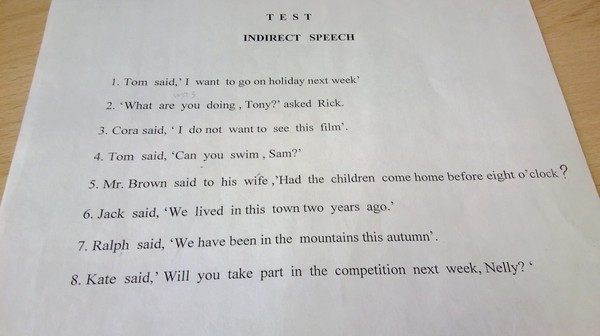 Frequent nursing is also needed — to avoid/reduce engorgement in the early days, to nourish and grow a baby who has a stomach the size of his fist but who needs to double his weight within 5-6 months, to establish a good milk supply for mom, and to help a baby who has been cradled close and warm inside mom for 9 months adjust to life in the outside world. Frequent nursing may sometimes be a warning sign of inefficient milk transfer or low milk supply, but if baby has good diaper output, is gaining well and is generally happy and healthy, then the frequent nursing is unlikely to be a sign of a problem.
.
Remember that nursing is not just about food – it's also warmth, closeness, reassurance, comfort, healing, love… Nursing has been shown to reduce stress and pain in baby, too. If you're feeling that baby shouldn't be hungry again so soon – remember that it's sometimes Mom that baby needs just as much as the milk.
Fine-tune breastfeeding
If baby seems to be nursing all the time, you first want to make sure that breastfeeding is working well.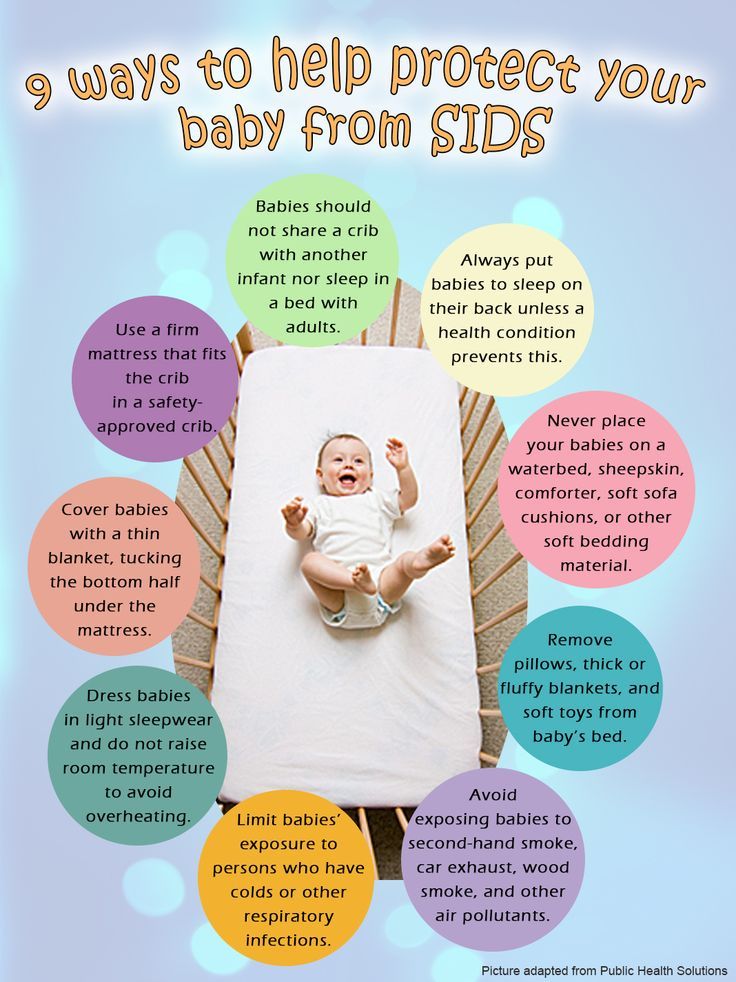 Problems with latching can result in frequent nursing if baby is not transferring milk efficiently. If baby's latch is shallow, it can be like when you're drinking from a straw and pinch the straw mostly shut – baby is still getting milk but it takes a loooong time at the breast to get enough. Often, even minor changes in latch can help a lot. Here's more on latching. If you feel that breastfeeding is not working as well as it should, do your best to get some local help – evaluating and fixing latch problems over the phone or online is difficult. Using breast massage and breast compression can also be helpful at times for babies who are frequent nursers.
Adjust your expectations
In the early weeks of breastfeeding, it really helped me to plan my day with the expectation that I would be nursing most of the time. Once I considered frequent nursing to be the norm rather than a problem, it made my life much easier.
Many books, magazine articles, friends and other products of our modern culture suggest to us that we will be able to go on with "life as usual" after baby is born – that we can and should "train" baby to conform to an adult routine.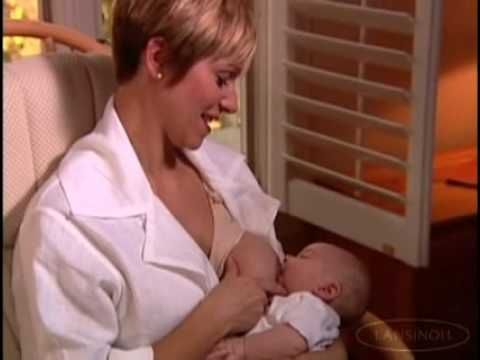 But our lives do change greatly with the birth of a new baby, and urging baby to conform to our pre-baby routines can come at great cost to both baby and parents. Routinely delaying nursing when baby cues a need to eat can harm milk supply, affect baby's weight gain, and is very stressful to both mom and baby. It is developmentally appropriate for young babies to nurse frequently. By letting baby stretch out nursing frequency on his own (and it will happen with time) – you are preserving your nursing relationship and meeting baby's physical and emotional needs.
The first 6-8 weeks are a time when you are building your milk supply and you and baby are getting used to each other and learning about nursing. After the first 6-12 weeks, most babies are much more settled and move toward a more predictable routine. Nursing sessions do not take as much time, either, as baby becomes more efficient at nursing. Nursing will not always take this much time – soon nursing will be much quicker and easier, and you will have gotten past "boot camp" to the easy phase of nursing.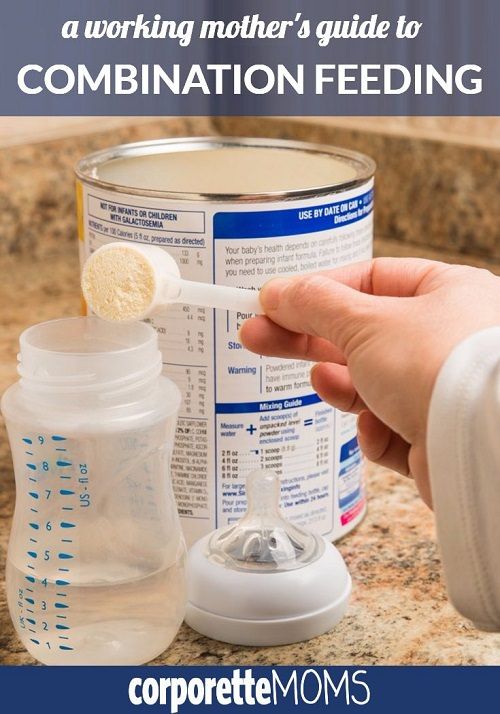 Set priorities
Will the dishes be unhappy and depressed if you neglect them for a few months? You're growing and building a relationship with your children – the dishes and housework can wait when your child needs time and attention.
Make a list of the things you'd like to get done each week, and prioritize them. For the things that absolutely need to get done, see if you can find shortcuts and/or someone else who can do the job. In the early weeks, if a friend or family member asks if they can help, take them up on it – see if someone can put a load of clothes on, or wash the dishes, or vacuum the floor while you nurse baby. Some families decide that it's worth the money to get a cleaning service to come in every couple of weeks to do the heavy cleaning. Can an older neighborhood child or a friend come over to entertain your older children while you nap with baby? Can Dad make sandwiches or cut up vegetables/fruit so you have food easily available when baby is nursing often? Be creative, and don't be afraid to let the smaller things slide.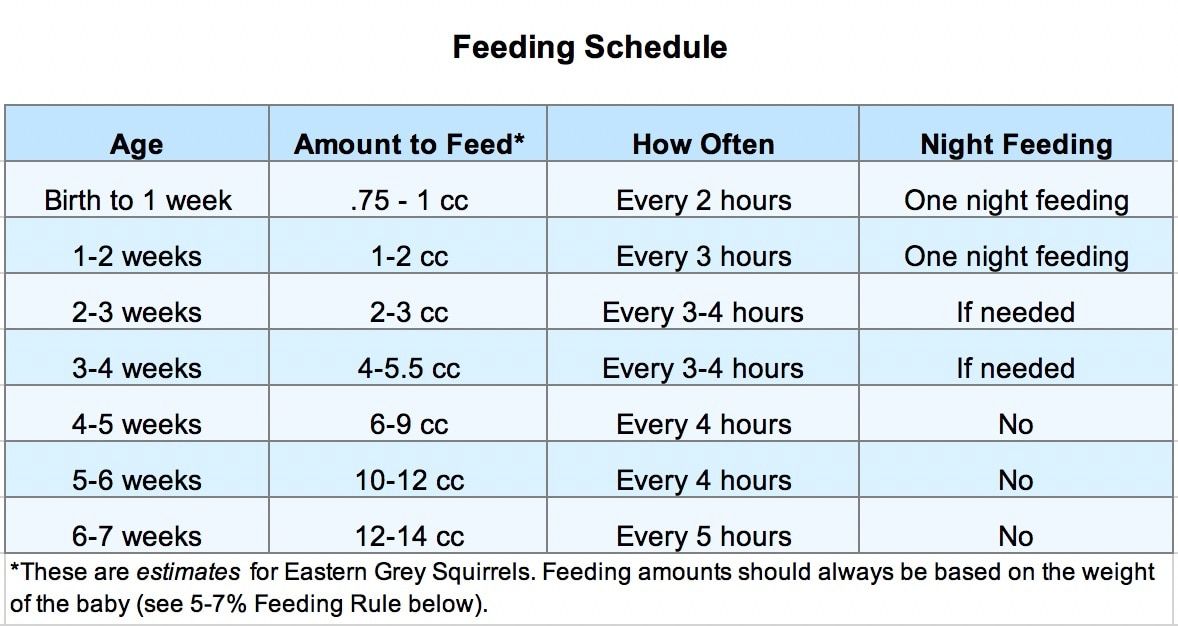 You'll have plenty of time for them later – the "in arms" phase of baby's life is so short, even though it might feel like forever when you're in the middle of it.
Be prepared
Put together a collection of items that you might need while you're nursing. If you usually nurse in one particular place, you might set up a nursing area there, or if you move around you can keep your collection in a basket or other container with a handle. Some things you might want:
a few diapers & wipes
extra cloth diapers or burp rags
water bottle
snacks
books
any remote controls you might want to use
cordless phone (or make sure your answering machine is turned on)
Do you have a baby carrier? Are you comfortable with using it and nursing baby in it? A carrier will give you an extra hand (sometimes two) and allow you to keep nursing or holding baby while walking around doing other things.
Maximize sleep
Nap when baby naps.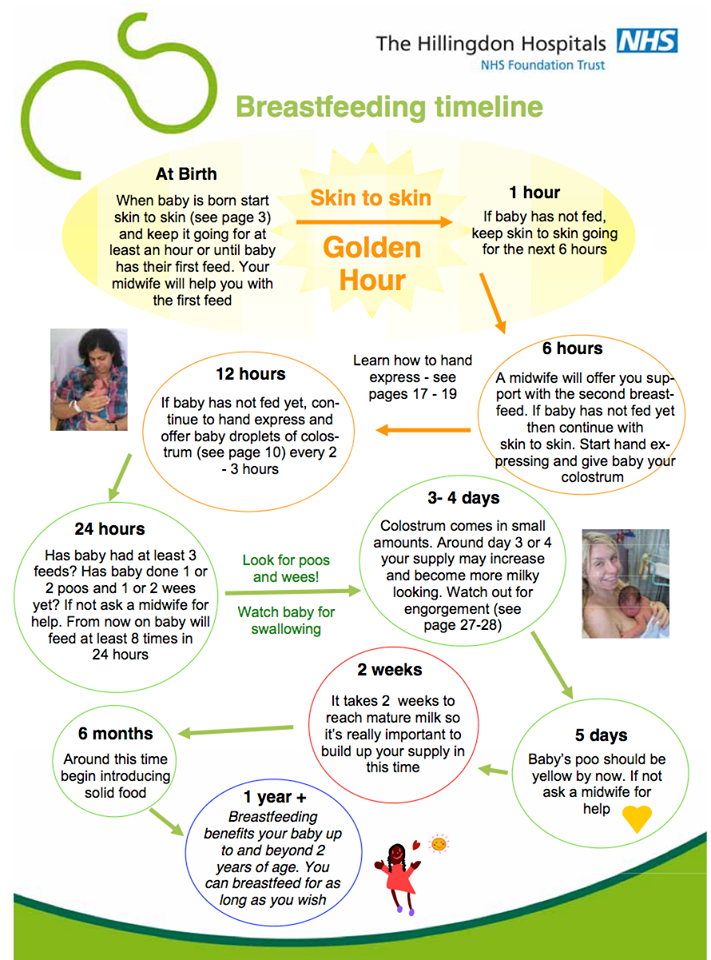 You've probably heard it a million times, but we say it because it helps! When baby goes to sleep, don't jump up to do housework – lie down and rest and try to go to sleep. If you can't sleep, then read a book, listen to music, watch a movie… but don't run around the house. If you get some sleep now, you'll have more energy to do what you need to do later.
Consider sleeping with or nearby baby so you can get more sleep. Co-sleeping (for naps, and/or during the night) is a lifesaver for many nursing moms. The closer you are to your baby, the less your sleep will be interrupted for night waking. Here are some tips on side lying nursing, and information on safely sleeping with your baby. Getting more rest can make life with baby much easier.
Do you feel trapped at home?
Many new moms feel like they're trapped at home with a frequently nursing baby, but most young babies are incredibly easy to take out and about. It can really help to get out occasionally.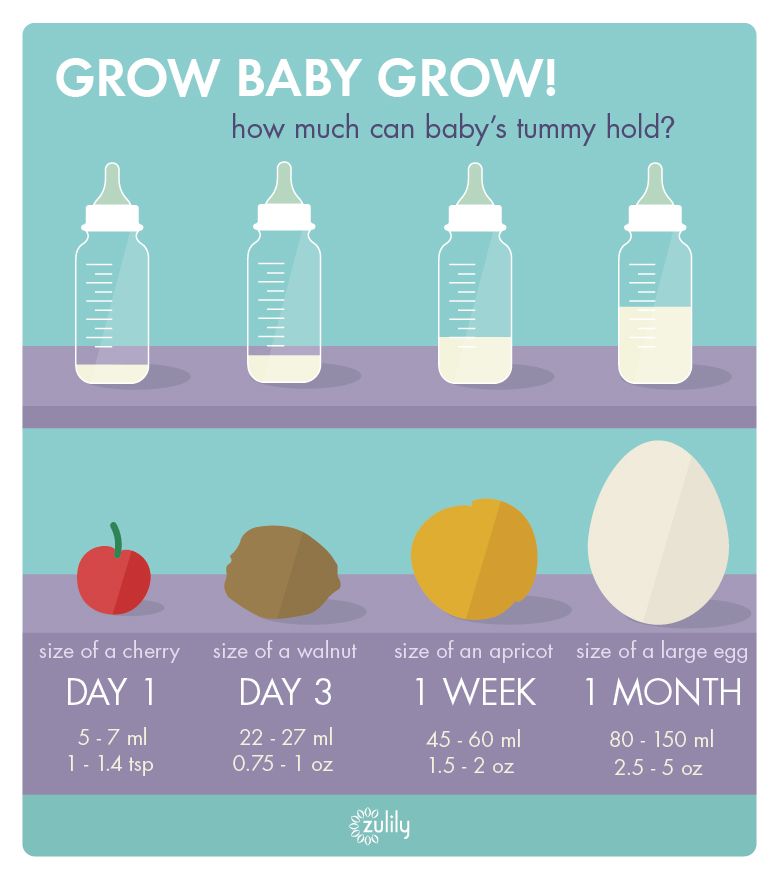 Here are some tips for going out:
Get a baby carrier . With a carrier (and a little practice) you can nurse your baby while you walk around the park or the mall.
Put baby in a baby carrier or a stroller, and go for a walk.
Go to a movie. Most young babies simply sleep and nurse through movies. And if you're nervous about nursing in public, a dark movie theater can be a good place to start. Go here for commentary and tips on nursing in public.
If you want to go out by yourself for a bit, you don't have to leave a bottle. If your baby normally goes an hour or two between nursing sessions, then nurse baby right before you leave and plan to be back before the next nursing session. If you have a cell phone, take it with you so Dad or another caregiver can call you if the going gets rough. Even if you can only expect 20-30 minutes between nursings, go for a walk by yourself while someone watches baby. Every little bit helps, when you're feeling "touched out. ".
Additional Resources
Nursing your newborn — what to expect in the early weeks
Growth Spurts
Cluster Feeding and Fussy Evenings
Nursing to sleep and other comfort nursing
I'm worried about spoiling my baby
What should I know about giving my breastfed baby a pacifier?
My baby is fussy! Is something wrong?
My baby fusses or cries during nursing – what's the problem?
Should baby be on a schedule?
Additional Resources at other websites
Is baby nursing too often?
Will I Spoil My Baby by Holding/Nursing Him So Often? FAQ from LLL
Frequent Nursing (in general)
So I Nursed Him Every 45 Minutes. Every new mom should read this article!
Touch Hunger by Linda J. Smith, IBCLC. Do you have a baby who doesn't want to be put down? Read this!
The Human Pacifier by Lu Hanessian, from New Beginnings, Vol. 19 No. 1, January-February 2002, p.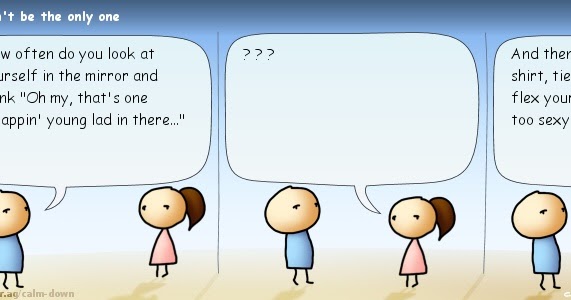 14.
Babies Who Get More Cuddles Have Their Genetics Changed For Years at sciencealert.com
The Science of Mother Love: Is Science Catching Up to Mother's Wisdom? by Cori Young
The child often asks for breasts: how to understand that the child does not have enough milk? | Nutrilak
02/07/2020 143992
Article content
Breastfeeding at a glance
Neonatal psychology
Why the child is hungry
Changes in appetite
How to tell if your baby is getting enough milk
How long should one feeding last
The birth of a baby is a joyful event, but it is also associated with worries and experiences.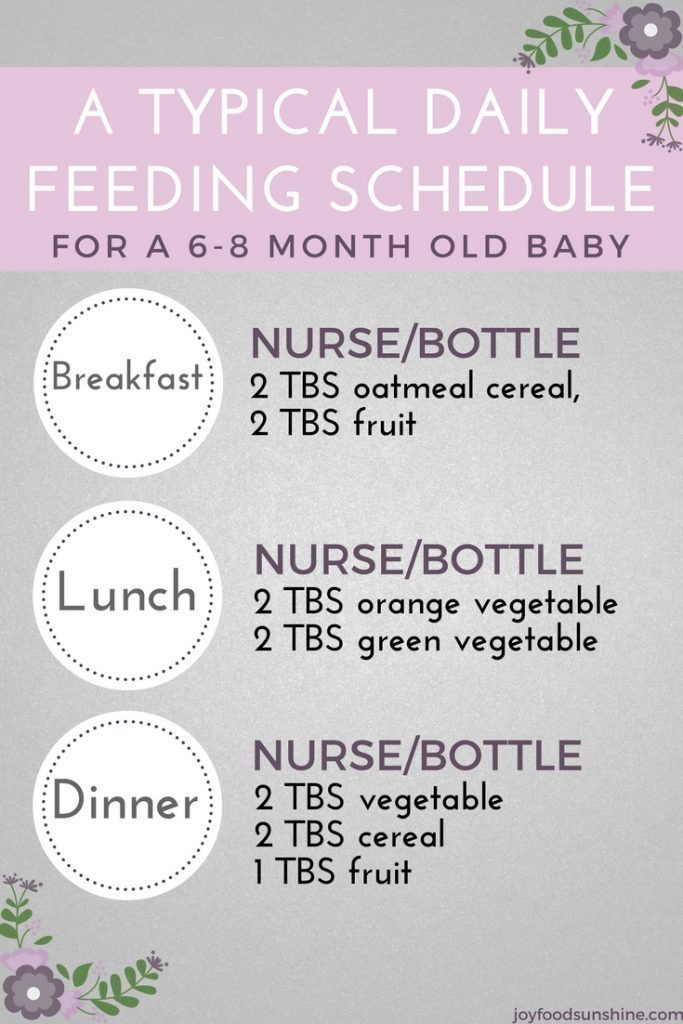 Especially if the child in the family is the first of the parents, there are many questions that are not so easy to prepare in advance. One of them: "Why does a child often ask for a breast?"
Briefly about breastfeeding
Mother's milk is the best food for a newborn. It contains in the right proportion important substances for growth, development, and protection against infections. It is always at the right temperature, it does not need to be cooked and thought about storage. In addition, the lactation process adapts to the needs of the baby: the breast produces exactly as much milk as the baby needs. Pediatricians agree that it is not worth restricting a child in breast milk in the first month after birth, and then the baby will form his own feeding regimen. And yet, many mothers are worried if the baby began to ask for breasts more often. Is it related to hunger and lactation disorders? Or is something bothering the child, and in this way he seeks solace? Let's consider these questions in more detail.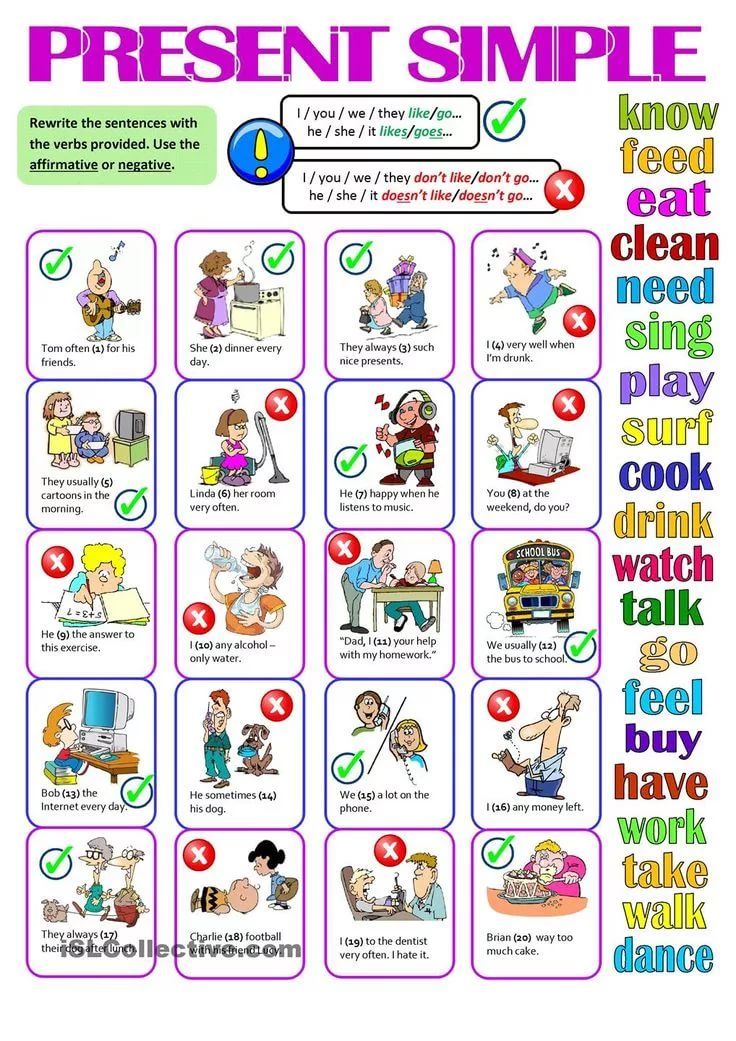 Neonatal psychology
Breastfeeding is not just a process of satisfying hunger, but also a close psycho-emotional connection between the baby and the mother. In his mind, they continue to remain one, and separation is perceived painfully. Thus, there are 2 main psychological points why a child often asks for breasts:
The baby is accustomed to the mother's body - it is a familiar environment where it is warm and safe, and the beating of the heart has a calming effect. After birth, the child enters a new world for him, where there are many unfamiliar sounds, smells, and pictures. It is especially difficult to lie alone in a crib, which seems huge when you get used to the pleasant crampedness. The natural desire is to hide. And the most suitable place is under the mother's breast. There is warmth, a familiar smell and a beating heart. And mother's hands create a cozy cradle.


The areola around the nipple contains Montgomery's glands, which secrete a secretion that smells like amniotic fluid. This smell is familiar, it gives a sense of security and the baby calms down.
Why is the child hungry
Contact with the mother, of course, is not the only reason why the baby asks for a breast. The natural response to hunger is the desire for breasts. In addition, in infants, the stomach is able to hold a small amount of food, and the process of sucking is difficult for them. Saturated and tired, newborns fall asleep. But the rapid digestion of milk again causes a feeling of hunger. No matter how hard it is for the mother, it is not worth denying the baby the breast, since the subsequent lactation process and the formation of a sufficient amount of milk depend on it. Including night feedings are very important, since from 3 to 8 in the morning more of the hormone prolactin is produced, which contributes to the production of milk. But if the child began to often ask for breasts, the mother begins to worry about whether he has enough food and whether everything is in order with lactation.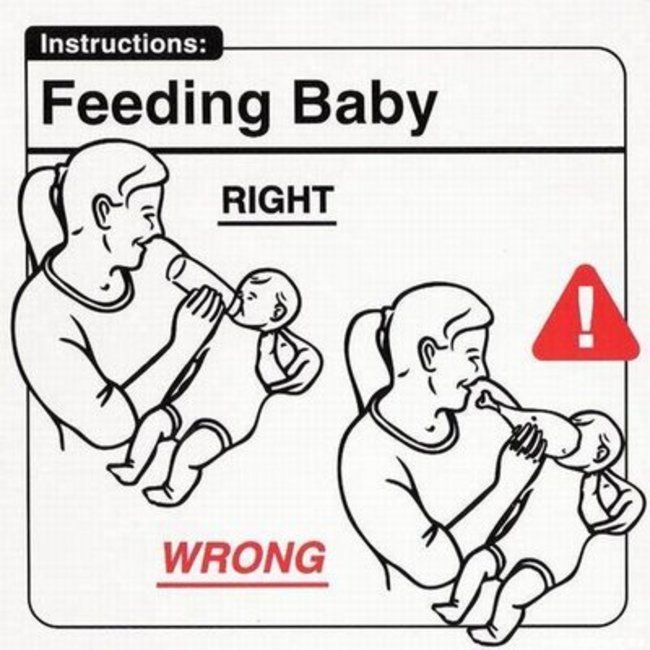 Let's analyze the possible reasons for such a famine:
baby only eats foremilk. And it actually quenches thirst. Back milk is more fatty, it is it that brings saturation;


the baby does not latch on properly. It is very important from the very beginning to monitor how the baby captures the areola of the nipple. How to check: the baby's mouth is wide open, the lips are turned out, the tongue lies under the areola, the nipple is deep (at the base of the tongue), the tip of the nose and chin are pressed to the chest;


mother's lack of milk. Such a problem can occur for various reasons (malnutrition, stress, illness, etc.), but it is important to seek help from a specialist in time and start taking action.
3 more reasons why a child may ask for a breast. At the same time, the mother may think that he is hungry, but in fact the baby has:
the sleep mode has gone wrong. Often a child needs a breast not to satisfy hunger and thirst, but to calm down and fall asleep;


problems with the tummy. Gas and colic are a common problem in babies. Experiencing pain and discomfort, the baby seeks to calm himself in the usual way and asks for a breast;


activity has changed during the day. Experts believe that regardless of the type of feeding, babies behave more restlessly in the afternoon.
Appetite changes
In the first year of life, the child grows very quickly. Changes in his body are also reflected in his appetite: it can change in certain periods.
Lactation crisis . During this period, the woman's body adapts to the needs of the baby. If there was even a short break in feeding, then the volume of milk decreases slightly. Because of this, the child may experience a feeling of hunger. That's why he starts asking for breasts more often.
Growth spurts . The child grows either faster or slower, which is reflected in the appetite. During such periods, there is the greatest hunger and frequent demand for breasts.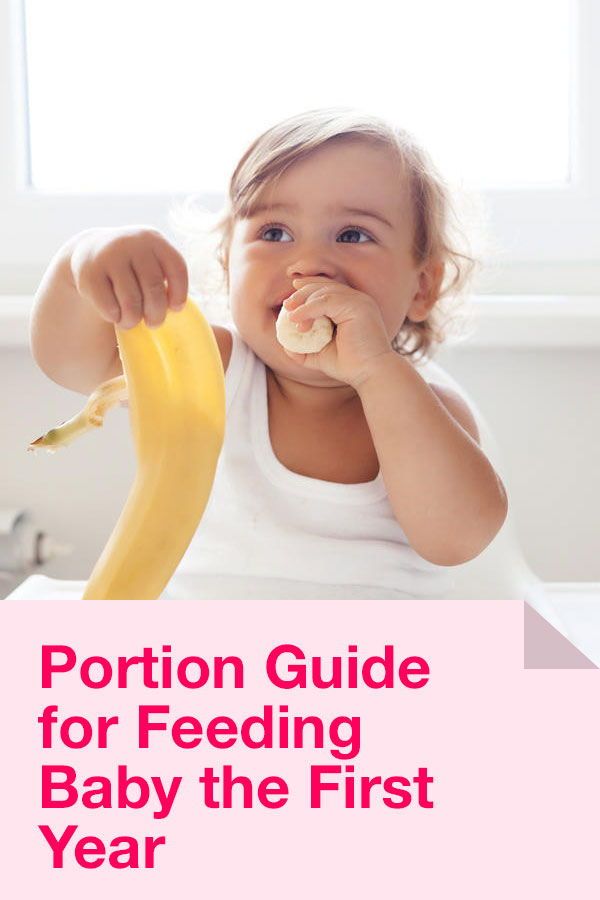 To deny the baby in his natural needs is not worth it.
How to tell if your baby is getting enough milk
In the first days after birth, the baby eats an average of up to 30 ml of mother's milk per feeding. It's not scary if he ate more one time and less the next, most likely he will just ask for the breast again faster. As a rule, with a normal feeding regimen and a sufficient amount of milk from the mother, by the age of one month, the weight of the child increases by 500-600 g. And yet, how to understand that the child has enough milk? There are 2 easy ways to do this.
Wet diaper test . Calculating the daily number of acts of urination and defecation of the crumbs allows you to give a very clear answer to the question of whether the baby has enough food. The age of newborns in a certain way affects the number of "going to the toilet." So, in 3-4 weeks of life, children walk "in a small way" 20-25 times a day. When using diapers, it is very difficult to follow this.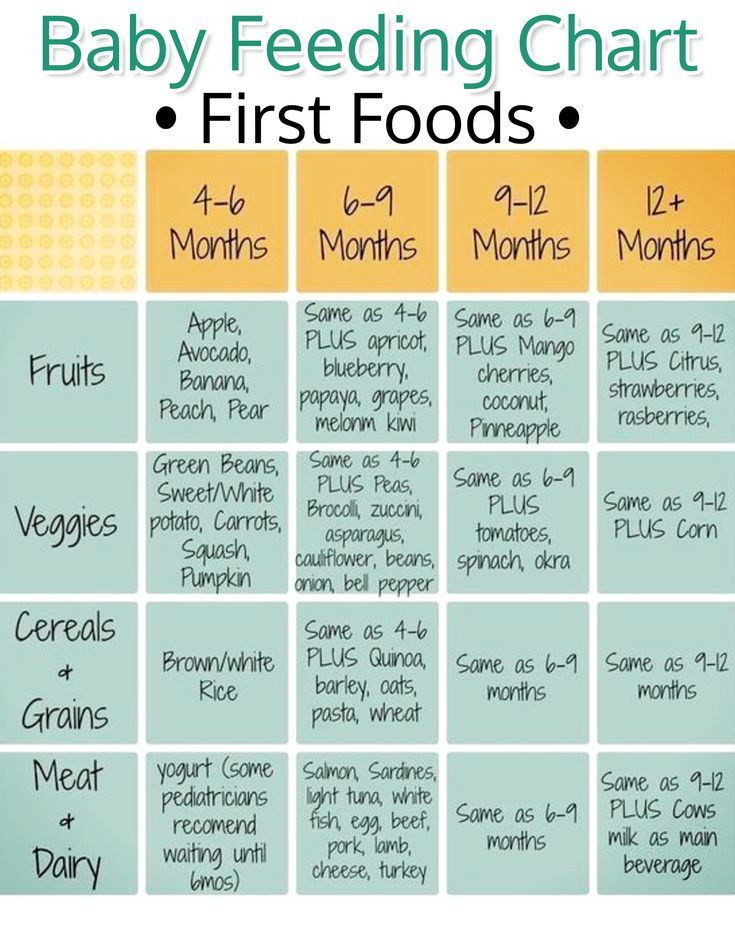 Therefore, for a while they will have to be abandoned in favor of diapers. If the baby urinates 20-25 times, and at the age of 6 months to 1 year - 15-16 times, then his mother's milk is enough for him. Reducing the number of urination to 8-10 times a day suggests that the production of breast milk in a woman has decreased. And if there are less than 6 used diapers, this is a clear sign that the baby does not have enough mother's food. In this case, it is necessary to urgently consult with a pediatrician.
Weighing. To control the amount eaten, many mothers buy special baby scales. How to use them correctly? To do this, take a sheet of paper, draw a table on it. The first column is the time, the second is the weight before feeding, the third is the weight after eating. Next, you need to weigh the hungry baby, write down the data and attach it to the chest. After feeding, also record the weighing information in the table.
How long should one feeding last
The answer to this question is purely individual and depends only on the baby himself, because each crumb already has its own character.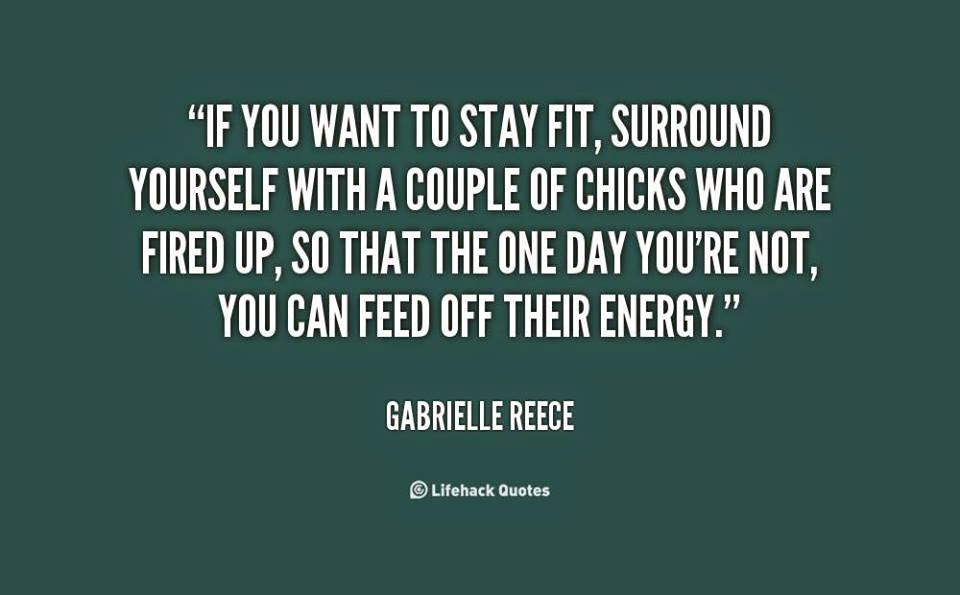 Some children tend to eat as soon as possible - 10-15 minutes is enough for them. Others eat slowly, savoring, enjoying the process itself. From the chest, they may not be weaned for 30-40 minutes. Mom should not worry that the child eats for so long. But if the baby suckles for more than an hour, this does not benefit anyone, so you need to try something to distract him. Also, during feeding, it is not recommended to change the breast, as the interruption of the process is annoying for the baby. Let the baby put more effort into extracting hindmilk from the half-empty breast. This, by the way, is much more difficult, but no less important for the child and for the lactation process.
(24 ratings; article rating 4.8)
Why does the baby constantly hang on the chest? ❤️ KIDY.eu
---
Not enough milk?
Temporary crises
What to do in temporary crises?
"My baby just hung on my chest. I know what to feed demand, but he demands endlessly.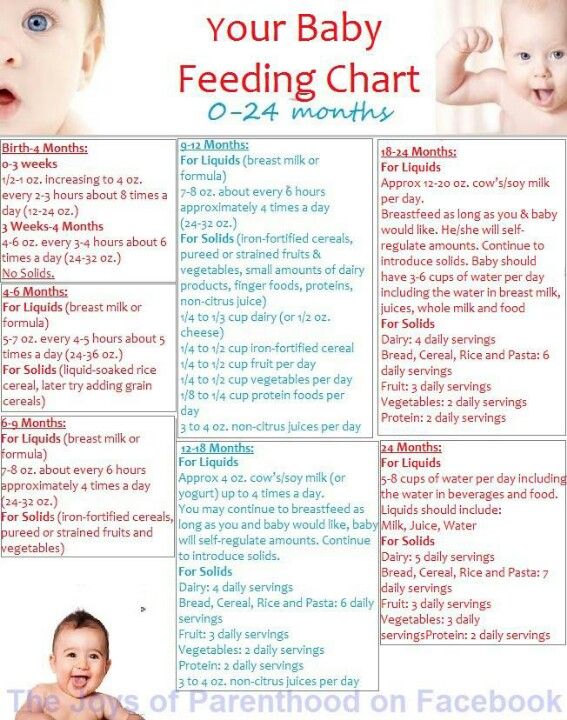 What to do?!" - is the most common question to lactation consultants. It turns out that the phrase "the baby is hanging on the chest" means different things for everyone.
---
---
It happens that mothers expect that the baby will ask for a breast every 3-4 hours, eat 15 minutes, and sleep the rest of the time. And the requirement of the breast once every 1.5-2 hours, as most newborns do, is alarming. So: if a baby of the first months of life asks for a breast every hour or two and, having received it, eats up to half an hour, then this is not "hanging", but the normal behavior of the baby. Over time, the baby will begin to ask for breasts less often, but for now you need to wait. For the mother's body, frequent feedings are also useful: they help a good contraction of the uterus, prevent the development of postpartum complications and regulate the total amount of lactation so that the mother does not experience milk stagnation.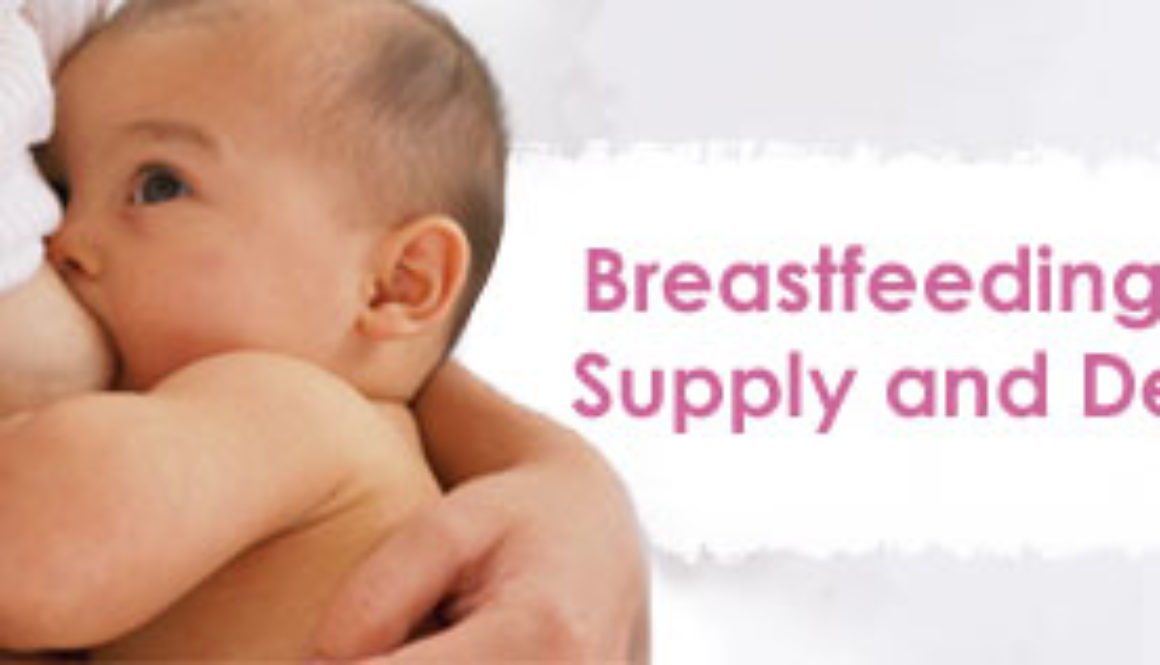 It happens differently: the baby asks for breasts in 2-3 hours, but, having received it, eats for an hour or even longer. This may be a variant of the norm, but the situation can be improved. Also, carefully look at the general state of affairs with feeding, if the child lives in the rhythm of "an hour I eat - an hour I rest" or spends more time on the chest during the day than without it.
---
Not enough milk?
Usually the first thing a mother thinks about is that if a newborn is constantly hanging on her chest, then she does not have enough milk. Absolutely not necessary! But you need to check this version. And only weight gain can reliably show this.
Do not rush to get upset, this can be fixed!
Have a lactation consultant look at your feeding. He will suggest ways to improve, assess whether supplementary feeding is needed and whether lactation should be stimulated.
If a consultant is not available, look for improved attachment to the breast. Often this is enough for the breast to begin to be better stimulated to produce milk, and the child to suck out this milk better.
If the baby has gained a kilogram or more in a month, then we are not talking about a lack of milk. Most likely, you can think about a temporary crisis ...
ATTENTION - this is a very important point!
Often mothers are asked to express milk, evaluate breast size, etc. for testing. But these are all very unreliable signs that are different for all women and they don't talk about the amount of milk. In mothers, the breast reacts differently to pumping, the amount of glandular tissue is different for everyone (in a small breast it can be much more than in a large one, where adipose tissue predominates). The only thing you can really trust is how your baby grows and gains weight.
For the first 3 months of life, an increase that indicates a sufficient amount of milk - from 500 grams per month or more.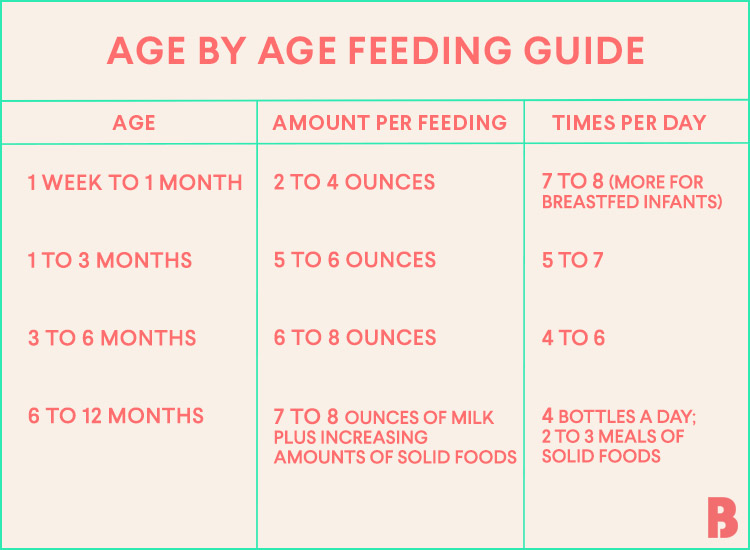 If a child gained 500-700 grams in a month, but he had to hang on his chest for hours, the mother needs to work on organizing breastfeeding, otherwise the situation usually worsens later. If your baby added less than 500 grams, then, alas, he really does not have enough milk.
---
Temporary crises
These are situations of a sharp increase in the attachment of babies to the breast or a sharp increase in the duration of feedings. Every nursing mother faces this, it's just that someone understands what is happening, someone gets scared, and someone simply, out of ignorance, takes steps to stop breastfeeding.
Crises are caused by various reasons:
Adaptation crisis when new circumstances appear in the baby's life . Usually adaptation crises: the second week of life, moving or going to work, travel. The baby is trying to calm down and regain confidence in her mother's support through more frequent attachments. The crisis can also be provoked by internal factors: for example, a child is preparing to fall ill, and through an increase in attachment, his body fights the disease with the healing elements of breast milk. Babies also tend to hang on their chests before any kind of developmental leap (usually new skills, such as crawling or walking). Mom's milk and attention give the baby the strength to conquer new heights.
Growth spurt crisis . These growth spurts are tied to certain periods of a baby's life: about three weeks, a month and a half, three months, six and nine. During such periods, many children actively grow. For such rapid growth, babies need more nutrition than usual, so they quickly empty their breasts, which gives mothers the impression of "missing milk". There is actually milk in the chest, just on crisis days the child eats it much more energetically and is ready to constantly ask for breasts, to eat more and more.
---
---
The most seemingly obvious option to supplement with formula often becomes a "red flag" for the mother's body: you don't need so much milk, the child manages anyway. As a result, milk production really begins to decline rapidly.
In a crisis situation, it is important not to panic, but for a couple of days literally lie down with the baby in bed and patiently feed, shifting from one breast to another as it is empty. You can drink hot tea, use lactogons, but this is not enough without frequent feedings. And most importantly, crises are a very short-term phenomenon, they rarely last longer than 2-4 days!
What to change?
Let's go back to the most common situation with "chest hanging": the baby gains weight only slightly above the lower limit (500-700 g in the first three months of life or 400-500 g in the next three months). When, with such increases, the child is applied to the breast every 2-3 hours for about half an hour, this is expected. But if the feedings are more frequent and longer, then sucking is ineffective: the baby sucks out a portion of milk for a very long time, enough to eat.
What to do?
Adjust breastfeeding to the so-called "asymmetric" . When feeding, the breast should be captured deeper from below than from above: the main working parts of the baby's mouth (lower jaw and tongue) are located below, and stimulation from this side should be maximum. This method of application allows the baby to receive milk most efficiently and stimulate the breast to produce new milk.
Bring the baby to the breast at such a height that the nipple is at the level of the spout. On the chest, form a crease with the nipple in the middle so that the thumb is on top of the crease and opposite the baby's nose, and the index and other fingers are below, parallel to the baby's lower lip. When a child feels a breast nearby, he reflexively opens his mouth and throws his head back; then the nipple, which was at the level of the nose, will be directly opposite the mouth. And at this moment, the fold from the chest must be directed into the child's mouth, trying to make the nipple point upwards into the sky. If everything is done correctly, then the baby's head will be slightly tilted up when sucking, the chin will be tightly pressed to the chest, and the nose is either completely free or touches the chest only with the tip. If the chin does not touch the breast, but the nose is pressed into it, then this is just inefficient sucking, in which the baby has to suck for a very long time to eat, and even the nipples can be injured.
To increase the milk received per feeding session and reduce the time of application, make sure that the feeding is effective . It is a mistake to continue to keep the baby on the chest after he has already emptied it. If the baby has eaten the bulk of the milk from the breast and continues to suck, receiving drop by drop, a teaspoon in five minutes, then it is not surprising that he will not be particularly full after an hour. At the same time, if the mother simply transfers the child to another breast, in the same time the baby will receive a full, good portion of milk and eat much better!
"But I heard that breasts should not be changed often, otherwise the baby will not receive hindmilk," mothers object. Alas, this recommendation has created a lot of problems where they could have been avoided: it only applies to situations of excess milk production. If the lactation is so profuse that the baby has to swallow the lighter foremilk for a long time and actively before he gets to the fatter hindmilk, this makes sense. But if there is not much milk, then the child eats both the anterior portion and the fatter posterior portion, and after that continues to squeeze the last drops out of the breast for another half an hour, instead of receiving the second same portion from the other breast...
Pay attention to the baby's sucking rhythm to help you navigate the timing of the breast change. Forward, more liquid milk flows freely, the baby swallows it quickly and actively. Then the rhythm of the sips slows down, for several sucking movements there is only one swallowing. When the baby has to make 3-4 sucks before swallowing, it means that he has reached fatter and thicker milk.
A little more - and the rhythm is already five or six sucks per sip, the chest is almost empty. At this point, squeeze the breast at the base with one hand, which will squeeze the rest of the fatty hindmilk into the ducts.