Calorie rich foods for babies
High Calorie Diet for Infants and Toddlers | Health and Nutrition Facts for You | Patients & Families
Some infants and toddlers need to eat a high calorie diet to gain weight. This can be hard to do because they have tiny tummies. This handout will give you some ideas for high calorie foods to try, as well as items to add to foods that will boost the calorie content.

Introducing Solids
There is no perfect order for introducing solid foods. Parents often offer single grain, iron fortified cereals as the first food. This is not required. Pureed meats are a good first food because they are higher in calories, protein, iron, and zinc than many other choices.

Add new foods into your child's diet one at a time. Wait 3 days before adding another food. Watch for signs or symptoms of a food allergy. If there is not a family history of food allergies and your child does not have eczema, you may start peanut butter, nut butters, eggs, and fish along with other solids.
Delaying these foods can increase food allergies.

If your child needs to be on high calorie fortified infant formula or breast milk, please talk to your health care provider first. You should be taught about the right recipe. This is to prevent an excess intake of nutrients to prevent constipation and dehydration.

High Calorie Foods for Infants
Try thinning with formula, broth, or breast milk when you first offer these foods.

Avocadoes (pureed)

Beans – black, navy, red, pinto, kidney, white (cooked and mashed)

Eggs (mash the yolk)

Bananas

Mangoes

Lentils (cooked and mashed)

Fresh ground meats (dark meat poultry, beef, lamb, pork)

Whole milk yogurt

Full fat cottage cheese (4% fat – may need to puree or try small curd)

Mashed sweet potatoes

Mashed potatoes

Mashed squash (acorn, butternut)

Peanut butter or nut butter (thinning will reduce stickiness)

Goat cheese

Cooked quinoa or buckwheat (soft grains that are higher in calories)

High Calorie Finger Foods
Sweet potato fries

Mozzarella balls

Cheese curds

Homemade cheese crackers or cheese puffs (see recipe)

Diced summer sausage

Dried fruit

Mini quiche

Hard boiled eggs

Frosted wheat biscuits

Diced grilled cheese sandwich

Homemade pancakes, waffles, and French toast sticks

Peanut butter balls (see recipe)

Sugar plums (see recipe)

High Calorie Additives
You can add these items to pureed and mashed baby food, yogurt, cereals, and eggs.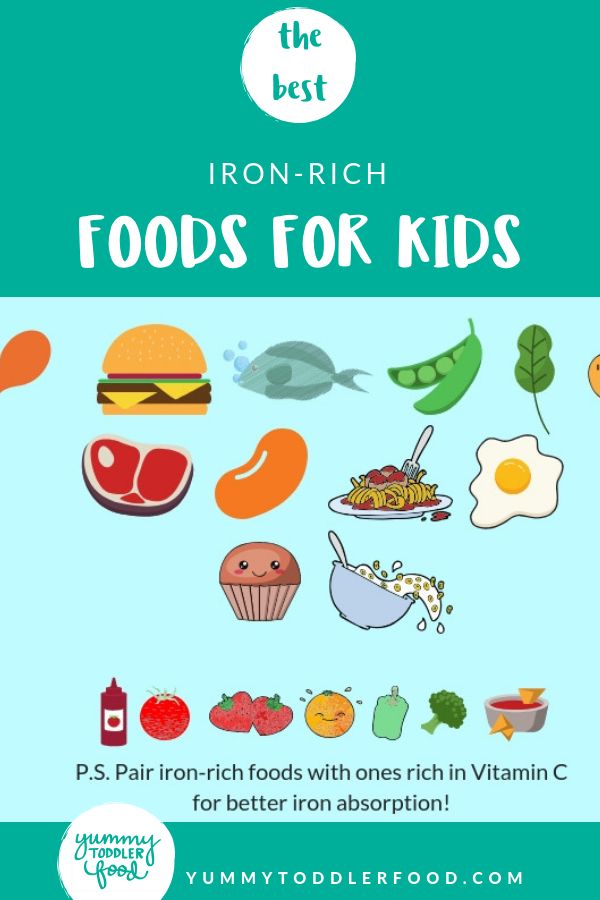 Start with 1/2 teaspoon for every ¼ cup and work up from there. Discuss with your provider.

Oils (canola, safflower, flaxseed, walnut, and sunflower are good sources of essential fats)

Butter

Ground flaxseed

Ground chia seeds

Heavy cream

Cheese

Dry milk powder

Sour cream

Cream cheese

Maple syrup

Wheat germ

Other Tips
Make your own baby food. Although this requires extra work, it is often higher in calories. You could prepare all the food you will need a few times per month, put in ice cube trays, and keep in the freezer.

Talk to your daycare provider about adding extra calories to your child's meals throughout the day.

Bring your own food to daycare.

Avoid giving more than 2 ounces of juice daily. Juice will fill your baby up without providing enough nutrition.

Try putting foods into a mesh bag to allow our baby to enjoy them without the fear of choking.

Recipes
Cheddar Cheese Puffs
These are a soft, high calorie snack.

1 cup flour
6 Tbsp butter, chilled and diced
2 tsp baking powder
1-3 Tbsp heavy cream
3 cups grated cheddar cheese

Preheat oven to 350 degrees. In a food processor or mixer, combine first 4 ingredients until crumbly. Add the cream gradually until a dough forms. Using a 1 teaspoon scoop form the dough into balls. Bake for 15 minutes or until golden brown.

No Bake Peanut Butter Balls
These are easy to make and nutrient dense!

1/2 cup creamy peanut butter
2/3 cup shredded coconut
1/3 cup maple syrup
1/2 cup ground flaxseed meal
1 tsp vanilla extract
1/3 cup mini chocolate chips
1 cup old-fashioned oats (raw)

In a mixing bowl, stir together peanut butter, syrup and vanilla extract.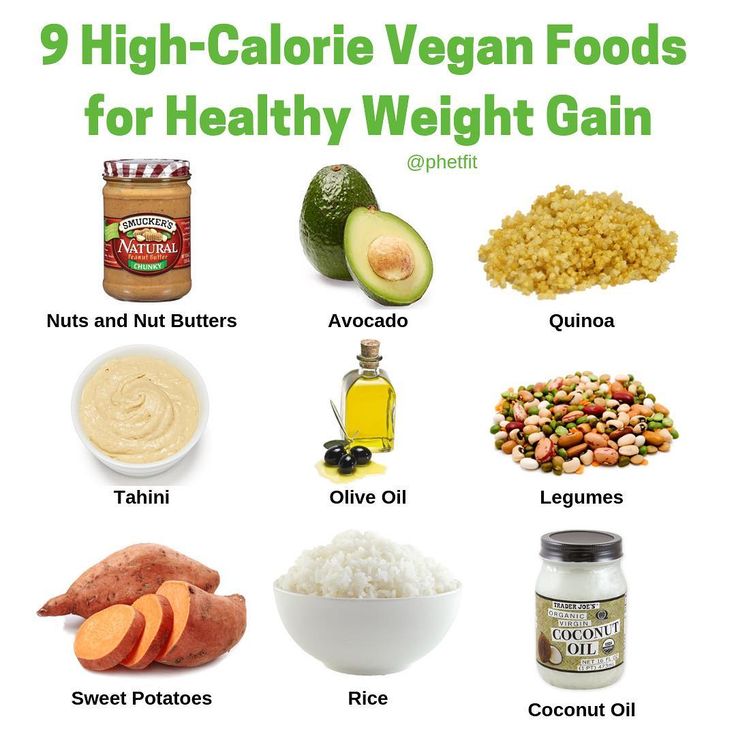 Add the rest of the ingredients and stir until coated. Transfer mixture to the fridge or freezer and chill until set. Remove from the fridge and shape into 1-inch balls. Store in the fridge in an airtight container.

Sugar Plums
These are tasty, healthy, and great for little fingers.

3/4 cup nuts or seeds, toasted
1/2 teaspoon orange zest
1/2 cup dried plums (prunes)
1/4 cup maple syrup
1/2 cup dried apricots
1/2 teaspoon ground cinnamon
1/2 cup dried cranberries
1/4 teaspoon ground nutmeg
1/4 cup dried cherries

Put all ingredients in a food processor. Mix until smooth. Wearing gloves (or spraying hands with nonstick cooking spray), roll into 1-inch balls. Store in the fridge in an airtight container.

Who to Call
If you are a UW Health patient and have more questions, please call UW Health at one of the phone numbers listed below.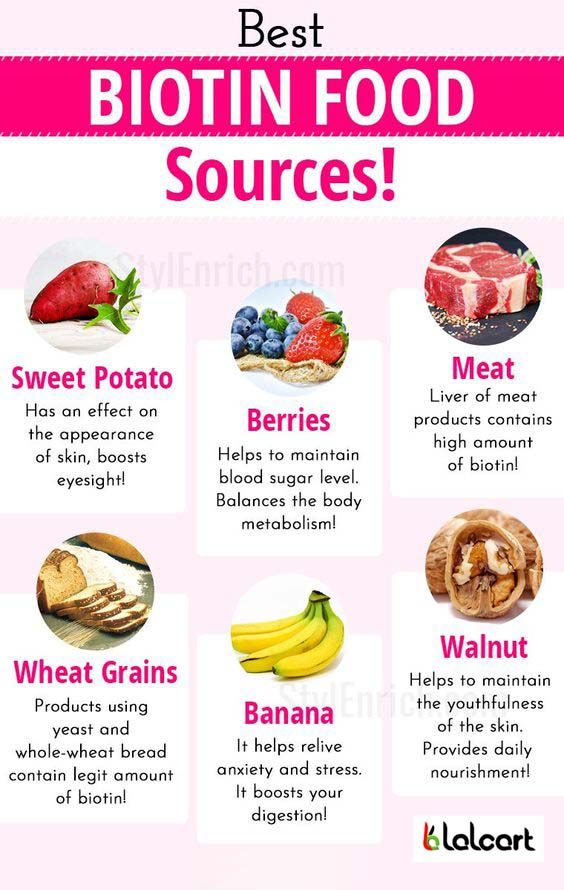 You can also visit our website at www.uwhealth.org/nutrition.

Nutrition clinics for UW Hospital and Clinics (UWHC) and American Family Children's Hospital (AFCH) can be reached at: (608) 890-5500.

Nutrition clinics for UW Medical Foundation (UWMF) can be reached at: (608) 287-2770.
If you are a patient receiving care at UnityPoint – Meriter, Swedish American or a health system outside of UW Health, please use the phone numbers provided in your discharge instructions for any questions or concerns.
The Best High Calorie Foods for Babies
The best 19 high calorie foods for babies/toddlers, tips for baby weight gain, and high calorie baby food recipes and easy add-ins. Everything you need in one spot!
There are two reasons parents are often looking for high calorie foods for their babies. The most common reason is for peace of mind. As parents, we love to know that our babies are getting lots of nutrition and calories so they can grow big and healthy.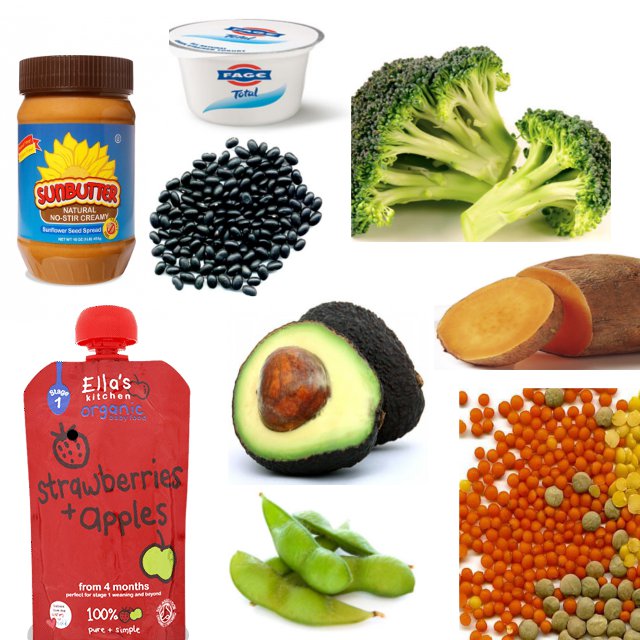 And, truth be told, while it's totally fine, many baby foods are very low in calories.
The second reason that you may be looking for high calorie foods is because you either feel, or have been told, that your baby is small and maybe even needs to put on weight. While in some cases, weight gain can be a very important goal, more often, those extra calories are simply a nice buffer. For those of you that are in a dire weight situation, I'll have some extra tips for you at the end of this post.
As an OT working with babies, I've talked with families that very much did need or want to focus on high calorie foods for babies with weight gain in mind. This list has all of the foods and tricks I've used over the years to get those extra calories in! Make sure you don't miss the free printable of this list at the end of the post.
Also, this list of foods that are higher calorie will work perfectly for toddlers too!
Affiliate links used below.
See our full disclosure.
High Calorie Foods for Babies
This list is for babies that are at least 5-6 months old and are totally appropriate through toddler age and beyond. If your baby is under 4 months old, breast milk and formula is the best and only option, and your pediatrician should be giving you guidance if weight gain is a concern at this point. If you're concerned about a sensitive gag reflex or your baby has difficulty eating, head to this baby gagging guide.
Most of the foods you'll find on the list below can be pureed to either add into or create baby food. I'll share some specific recipes at the end for high calorie baby food blends! Otherwise, if your baby is already eating finger foods, these high calorie foods can be served in diced or stick-shaped pieces.
Beans
Perfect finger foods and easy to mash or puree, not to mention super healthy brain food!
Avocado
Incredibly easy to add to many foods because of it's mild taste and creamy mashed texture when its ripe. If avocado's are new to you, read how to cut and prepare one here.
Whole Fat Yogurt
At 6 months of age, babies can have yogurt, which they often love! Make sure it's whole fat, not 2% or skim, which many yogurts are.
Banana
Classic baby food perfect for dicing, slicing, and pureeing. Babies often love this super sweet fruit that packs a big calorie punch!
Eggs
Scrambled or omelet style eggs are often best for calories because baby is sure to get the yolk. Don't offer hard boiled eggs too often if your baby always skips out on the high calorie yolk.
Sweet Potato
A super versatile brain food that can be offered diced, mashed, or as fries. Think about adding in some butter and even a little syrup if you really need those extra calories.
Lentils
Easy to puree these and add into other baby foods. Or, mix with noodles, rice, or spread on toast.
Vegetable and Fruit Breads (zucchini/banana/pumpkin, etc.)
So many different variations you can make, all of which are higher in calories. My favorite recipe is this banana, pumpkin, sweet potato bread. It's a triple threat and filled with lots of "extra" but healthy calories.
Salmon
Full of healthy fats and calories, salmon flakes apart easily for baby to feed themselves and it's easily added to other foods, even baby food when blended up together. Or, make it one of my favorite ways and turn it into salmon patties that can be easily diced.
Quinoa
Serve like oatmeal for breakfast. Can be added to many recipes like meatballs, cookies, and mac and cheese.
Cottage Cheese
Not just for your grandma! Grab the full fat to dish up to your baby.
*Learn 5 Big Mistakes that Parents (Unknowingly) Make When Feeding Their Baby or Toddler Table Foods in my free workshop. And, learn what to do to help them eat well!*
Nut Butters (peanut butter, almond butter, sunflower butter)
Yes, peanut butter is safe, but talk to your doctor if you're nervous. Use it to spread on toast and add into foods whenever you can. My middle son LOVED this not spicy peanut sauce when he was a baby on his noodles.
Ground Meats (beef, lamb, pork, dark chicken)
The high protein and calories are a big score here. Make sure you're also buying the highest fat content possible. Think meatloaf, meatballs, hamburgers, crumbles, etc.
Bread
Keep checking those labels, not all breads are created equal. Go for whole grains and whole wheat to get the most calories and nutrition. Of course, croissants and cinnamon swirl breads will bring a load of calories, too!
Cheese
Another high hitting calorie winner that can be served diced, sliced, or shredded. Cheese is also easily added into baby food, casseroles, or other purees to up calories even more.
Pancakes/waffles
Often on a baby's favorite list, take opportunities to maximize these with calories, even if you're making from a box. You can easily add flax seed, almond flour, chia seeds, and/or oat bran to make pancakes and waffles heavy in calories. We regularly make these pumpkin waffles in my house, adding in a quarter to a half cup of any of the above ingredients will work!
Added butter
Be generous in adding butter on toast and rolls. Think outside the box and stick up to a tablespoon in any of their pureed or casserole like foods, too! You can easily do this for just their serving so the whole family isn't eating calorie heavy.
Added oil (coconut/olive oil)
In the same way, add olive oil after cooking or coconut oil while heating and cooking foods.
Added sour cream
You aren't going to give your baby a bowl of sour cream, but a tablespoon or two of full fat sour cream can really add a lot of calories quickly. Whole fat Greek yogurt works the same way!
Tips for Using High Calorie Foods for Baby Weight Gain
I'm a mom, too, I get the worry. It can be suffocating sometimes how much I worry about my children, and when I think back to when they were babies, it can just take your breath your away. If your baby isn't gaining weight well, it can downright consume you, understandably so.
There is hope though, and as a feeding therapist, I can tell you there are solutions, truly even for the most severe babes. Let's walk through a few steps I'd suggest if you are in this not-so-fun place:
1.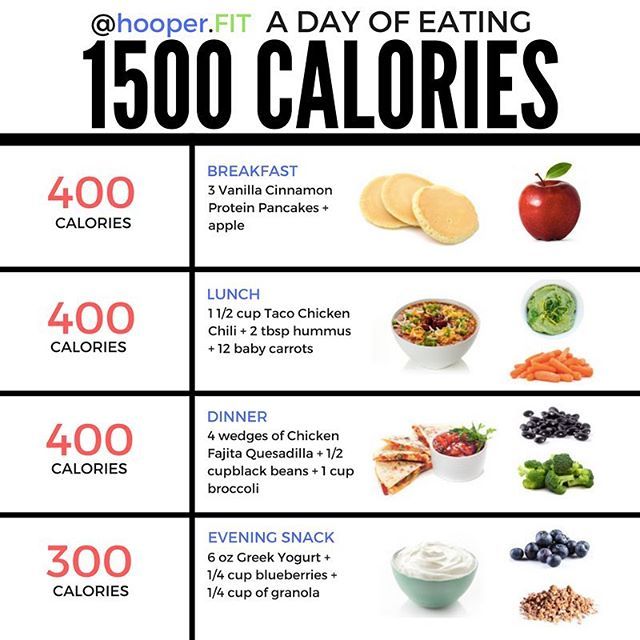 Check this guide on normal weight gain for babies to make sure your concerns are justified. I'm not saying to ignore your concerns one way or the other, but having a reference point can be helpful, of course, all babies are unique. And, no matter what the situation, talk to your child's pediatrician, if you haven't already.
2. Whenever you're feeding your baby any food at all, ask yourself if you're maximizing the calories. Sometimes you won't be able to, when it's a puff (which are very low calorie by the way), but often you'll be able to add something to the food        you're already giving them.
The end of this list focused on those add ins, use one every time you are feeding a puree or casserole. Just watch that you haven't made it unpalatable.
If you suddenly add a lot of something that is foreign, they might refuse to eat it.
3. Take it a step further if you are in a desperate weight situation and even use maple syrup or honey (if they are over the age of 1).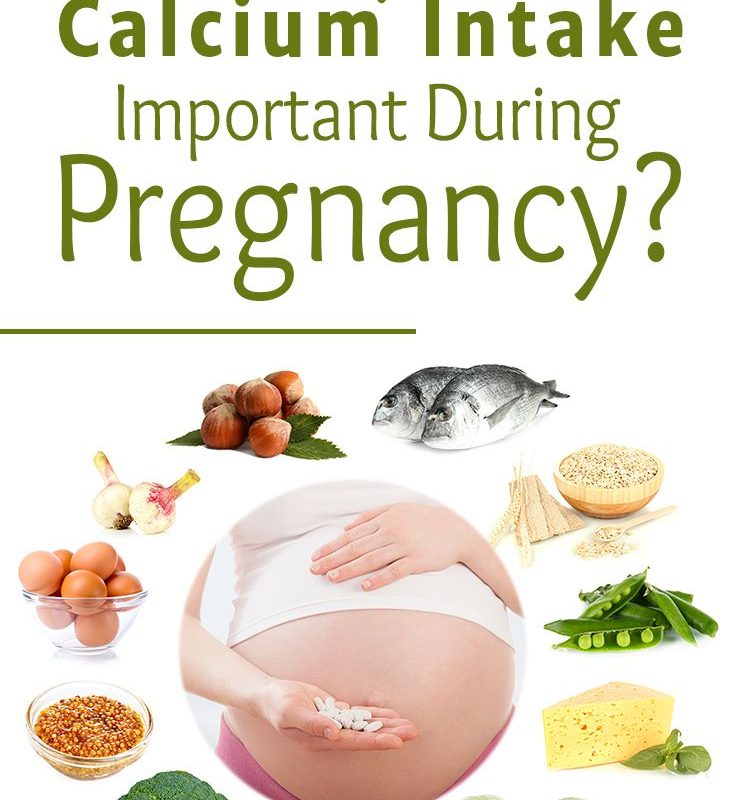 For now, you have to focus on the calories and can scale back on the sugar in the future. As much as possible, rotate in other add-ins like yogurt, butter, and oils. Don't forget about adding these types of food to breads and toasts as well!
4. If your baby isn't eating well, check in to make sure it isn't because of sensory processing related difficulties with eating. Some babies that are sensitive to the way textures feel will refuse baby food right out the gate. Other babies might have a really hard time moving to table foods. Read my complete guide on how to transition to finger foods here (lots of tips for babies that are having a hard time with it.)
You can also grab a seat in free workshop: 5 Big Feeding Mistakes That Are Stopping Your Child From Learning to Eat Table Foods. 
Click here to get a spot!
5. Plan ahead. Sounds simple, but it can have a really big impact. Pick one day out of the week and make sure you have all the ingredients you want to include in your baby's meals so you have them when you need them.
Also, write out their meals and even their snacks. When you step back and look at it, you'll be able make sure you're maximizing every opportunity.
High Calorie Baby Food Recipes
As I mentioned earlier, you can use most of the high calorie foods listed to stick in a blender and hit puree. Don't forget to add in some oil, butter, nut butter, yogurt, or sour cream to up the calories (if you're going for big calories). In the pic above, I had blueberries (not high calorie) and added yogurt and flax seed. If not, these combo's below stand as high calorie on their own.
Avocado + Pineapple + Banana
Sweet Potato + White Bean
Lentils + Carrots + Onions
Avocado + Pear Popsicle's for Babies
If you want more inspiration, this is my favorite baby food book and it has lots of table food recipes too. Did I mention it's written by a dietitian, so healthy weight gain is kept in mind throughout! And, click this link if you want my tutorial making your own high calorie baby food.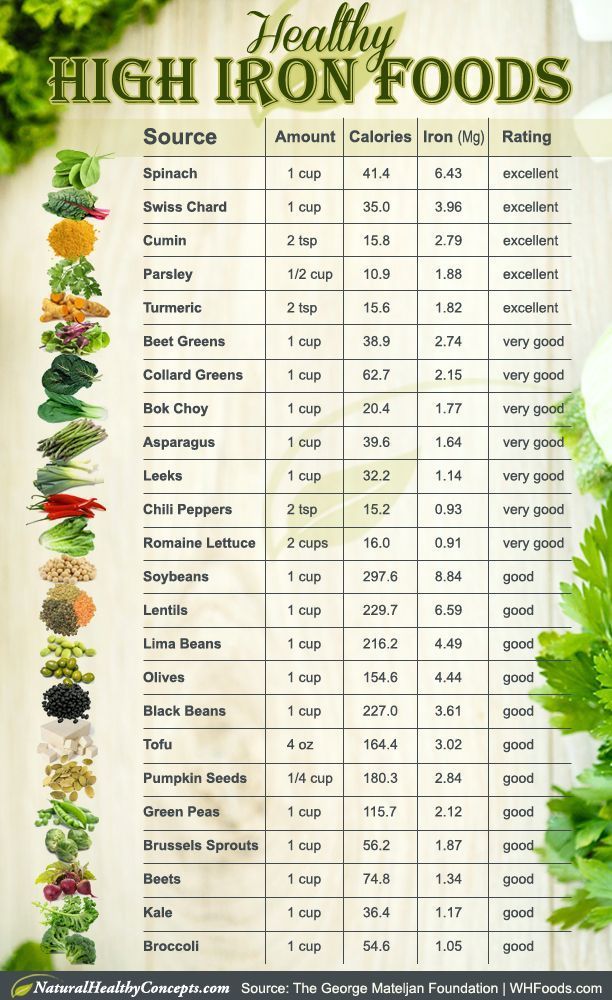 Remember that any of these foods can be hand mashed or pureed and added to store bought foods as well. For mashing, I used this hand mill with a little crank, super quick. But, when my babies were smaller and I needed purees super smooth, I loved using a bullet blender like this one.
Want a Free Printable?
I have a free High Calorie Baby Food list you can print out. You can get it here and I'll send it to your inbox.
More Food Ideas for Babies
Mega List of Table Foods for Your Baby or Toddler
The Ultimate List of Baby/Toddler Meal Ideas
Easy Toddler Meal Ideas
Did You Pin This?
Pin it HERE to save for later!
---
Alisha Grogan is a licensed occupational therapist and founder of Your Kid's Table. She has over 14 years experience with expertise in sensory processing and feeding development in babies, toddlers, and children. Alisha also has 3 boys of her own at home. Learn more about her here.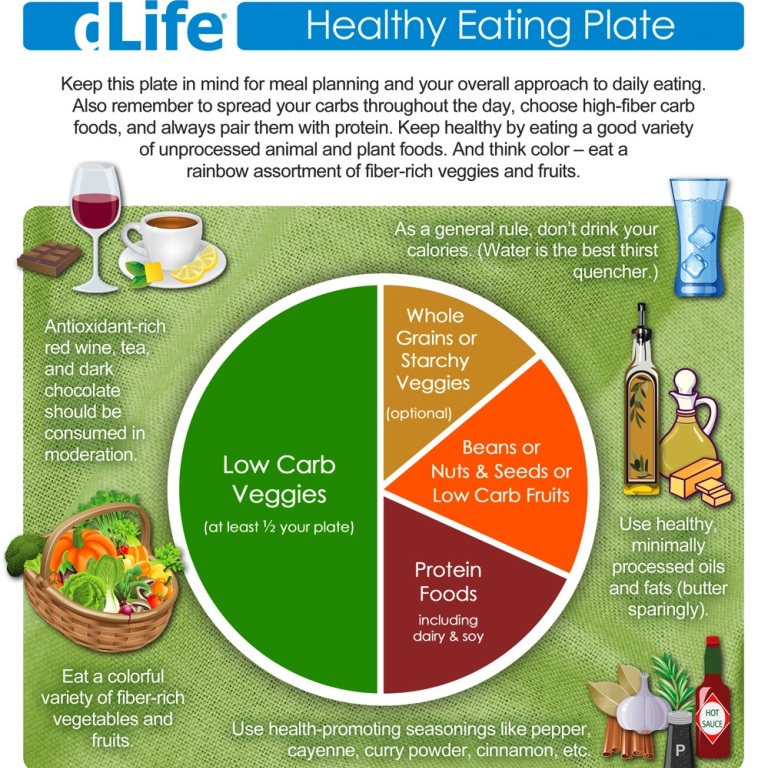 Calorie products. Mother's main Russian book. Pregnancy. Childbirth. The first years
Caloric content of products. Mother's main Russian book. Pregnancy. Childbirth. Early years
WikiReading
Mother's main Russian book. Pregnancy. Childbirth. The first years
Fadeeva Valeria Vyacheslavovna
Contents
Food calories
Expectant mother is very important to follow the principles of optimal calorie intake. It is important to eat in moderation. Your baby will not benefit from either your malnutrition or overeating. Tables will help you keep track of calories. nine0003
Calorie content of products is given in kcal per 100 g of product:
Calorie content of some prepared meals (kcal per 100 g)
This text is an introduction.
Scheme for the introduction of complementary foods and dishes, approved by the State Research Institute of Nutrition of the Russian Academy of Medical Sciences
nine0002 The scheme for the introduction of complementary foods and meals, approved by the State Research Institute of Nutrition of the Russian Academy of Medical Sciences *numbers 3, 4, etc.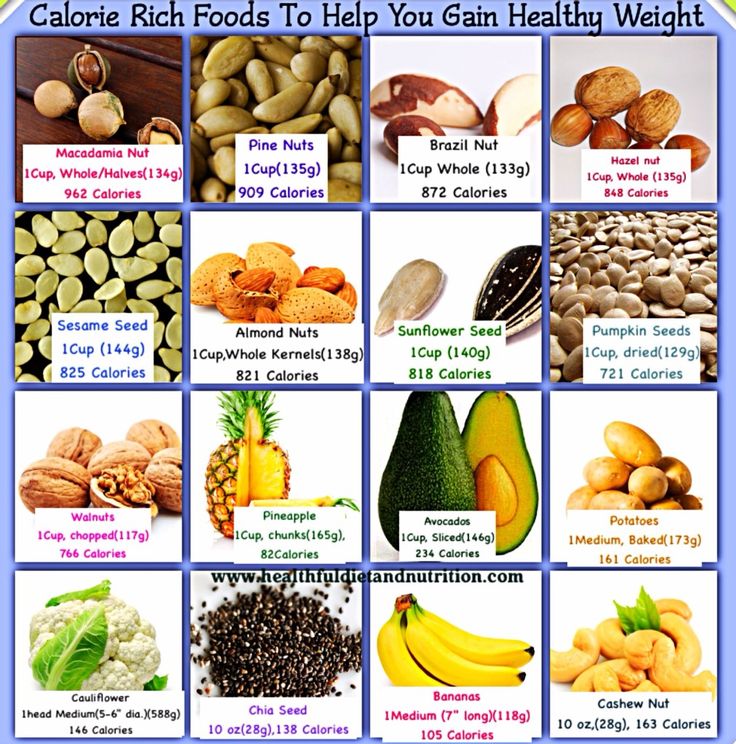 mean that this product should be introduced from 3, 4, etc. months; **number 1 (column fruit puree) means that fruit puree is introduced 2 weeks after the introduction of juice; *** number 2 (column
Complementary foods and meals recommended by US pediatrician William Sears
Scheme for the introduction of foods and complementary foods, recommended by the American pediatrician William Sears Indicators that the child is ready to introduce solid foods into his diet: • The child can sit without support - this is the position it is supposed to receive solid food •
Natural Reader Product Pack: Combining Books and Online Resources
A Product Pack for Natural Readers: Combining Books and Online Resources The main thing in the consumption of information, as in any diet, is balance. And that goes for any resource your child has access to, be it e-books, apps, or
Common problems with interactive products: how to choose children's digital content
Typical problems of interactive products: how to choose children's digital content As your child turns three, you will face new dilemmas regarding digital products.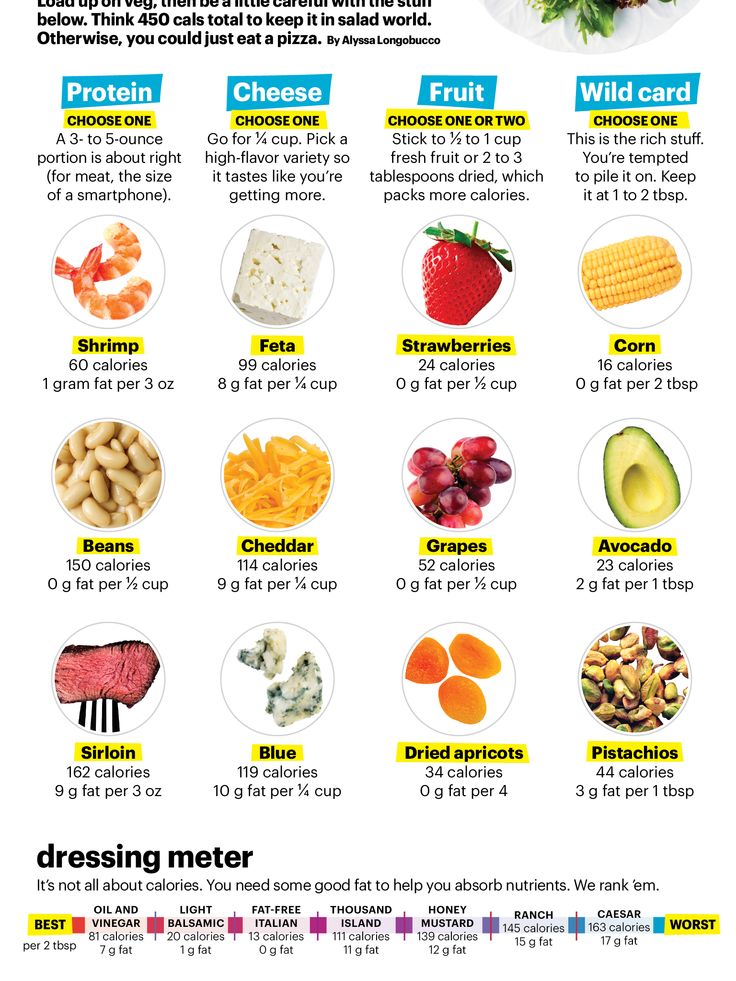 How much time can he now spend watching DVDs, YouTube videos or
Natural Reader's Food Package: "Poetry Appeals to Children"
"Package" for natural readers: "Poetry appeals to children" 1. Read texts where wordplay is actively used.2. Download freely available poetry collections and books.3. Invite the child to illustrate the poems that he
"Product Package" for Natural Readers: "Little Red Riding Hood"
"Product Package" for Natural Readers: "Little Red Riding Hood" 1. Find several versions of the classic fairy tale in the local library. Read them all and let the child choose which option he likes best.2. Turn history into a game. Dress up Red
"Product Package" for Natural Readers
"Product Package" for Born Readers 1.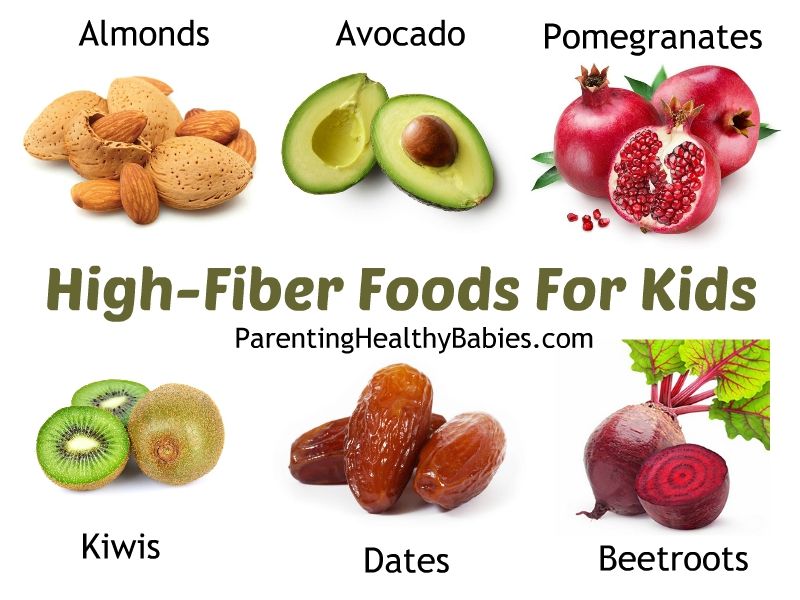 Find a printed edition of a book like Bedtime Math. Solve problems with your child every evening. They are designed for different ages, and even the smallest can participate in their solution.2. When reading books, ask
"Grocery Pack" for Natural Readers: Inventing a Story
"Grocery Pack" for Born Readers: Inventing a Story 1. Take your child's favorite book as a basis and retell it in your own way as a bedtime story. Have your child help you reshape the story as you go.2. Using such
Other advice on foods that cause digestive upset
Other Tips for Foods That Cause Digestive Disorders No product should be overlooked. While some children are exceptionally sensitive to even a few drops of an irritant, others only get irritated when
Item one: keep a record of the food you eat
Step One: Keep a Record of Foods Consumed Record everything your child eats for four days, including what you give him between meals
Healthy nutrition of children from one to three years.

Children's diet and diet from 1 year to 3 years
Content:
volume and calorie content
Food processing
Food mode
Milk
Fish
Fat products
. Already a year after birth, the digestive system becomes much more mature, motor and cognitive activity and energy consumption increase markedly. However, the digestive functions of the stomach, intestines, liver and pancreas at this time have not yet reached full maturity. It is often at this age that various chronic diseases of the digestive system in children originate, their general physical development is disturbed, and their ability to learn is reduced. Therefore, parents need to pay special attention to the quantity, quality, composition of nutrition, and the mode of eating. nine0003
Volume and calorie content
The total energy value of the daily diet of a child 1-1.5 years old is up to 1300 kcal. A child who has crossed the one and a half year mark needs about 1400-1500 kcal, and a three-year-old needs 1550-1600 kcal per day.
As for the division of the daily volume (including caloric content) into separate feedings, it is possible to distribute everything more or less evenly - breakfast and dinner 25% each, lunch - 35%, afternoon tea - 15%.
Of course, the amount of food depends on the appetite of children. If the child has a good appetite, do not abuse it, do not accustom him to excessively plentiful food. Sooner or later, this will lead to excess fat deposition and poor health. If the appetite is reduced and the child does not always eat the food offered to him in sufficient quantities, then he needs to temporarily organize the fifth meal as an additional dinner at 21 o'clock or an early breakfast if the child wakes up too early - at 5-6 o'clock in the morning. For an additional meal, it is usually recommended to give a glass of warm milk, kefir or yogurt with a cookie or a piece of bun. nine0003
Food processing
An important point in the nutrition of children 1-3 years old are the requirements for culinary food processing.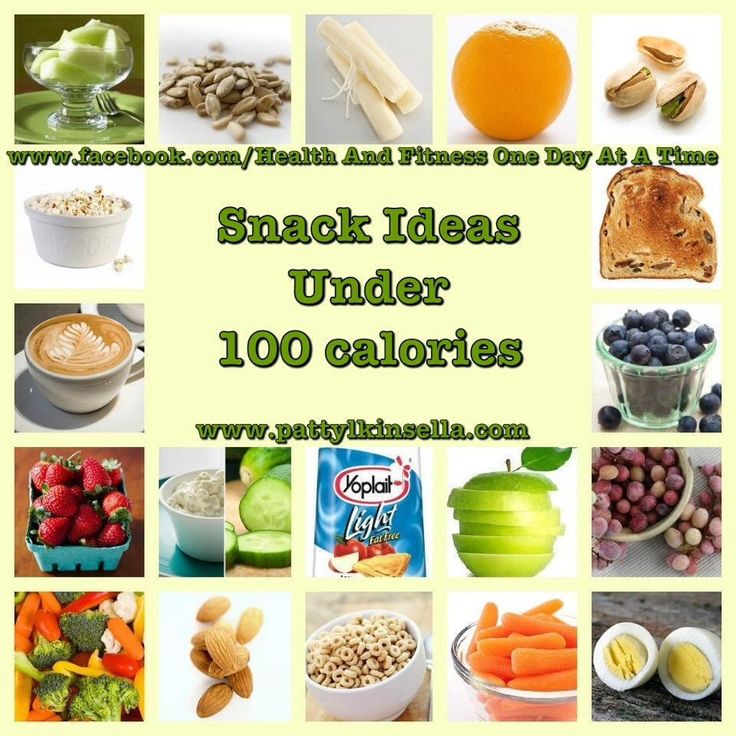 Up to a year and a half, soups and cereals are prepared pureed, and meat and fish - in the form of soufflés, steam cutlets, meatballs. Vegetables and fruits are also given mostly in the form of puree, although small shredding is sometimes suitable. From one and a half to three years, special mechanical and thermal processing of food is still relevant - although not as thorough as before. Well-boiled cereals, tender casseroles and other dishes of a more or less dense consistency are gradually replacing mashed potatoes and soufflés, traditional for an earlier age, from the baby's diet. Most of the second courses are still cooked by boiling and stewing, but the first fried ones, for example, low-fat cutlets, also appear. nine0003
In the nutrition of children, it is good to use specialized products of industrial production. These are dry instant cereals, dry milk drinks, canned meat, fish and vegetables, fruit purees, juices. Such products solve a lot of problems: save parental time, guarantee the optimal composition of nutrients, environmental and epidemiological safety.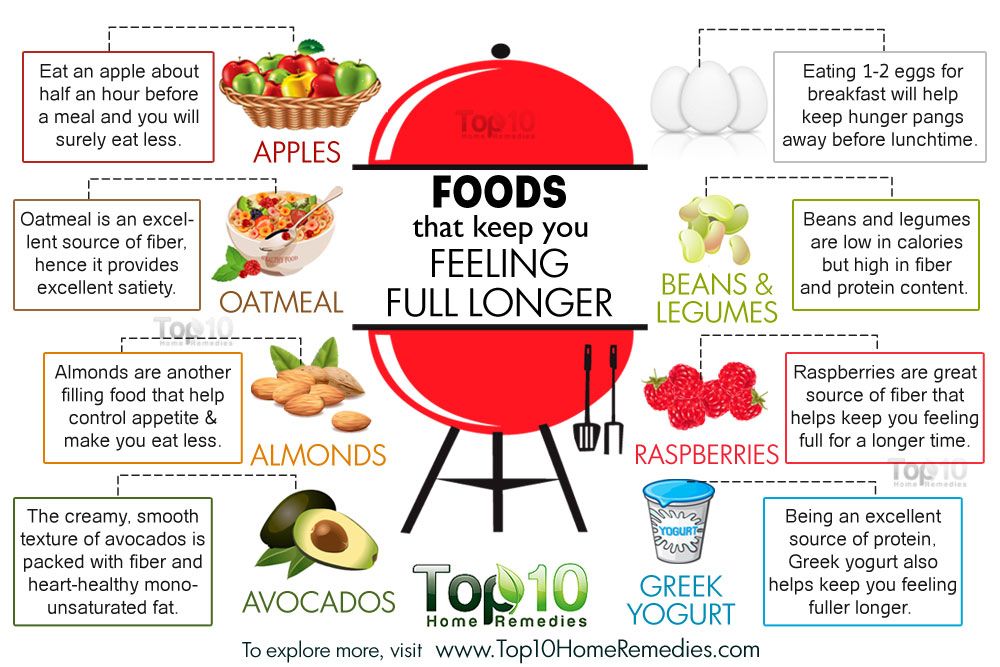 Diet
Food is digested in the child's stomach on average for 3-4 hours, so the intervals between meals should be approximately equal to this time. Feeding hours should be constant, deviations from the set time should not exceed 15-30 minutes. It is important to pay attention to the inadmissibility of taking any food between feedings, especially sweets. If we talk about the frequency of nutrition, it is recommended to feed the child four times a day. However, for children 1-1.5 years old, the fifth (night) feeding is also allowed. nine0003
Children should receive high-protein food (meat, fish) in the first half of the day, as it takes a long time to digest in the stomach, and in the second - lighter (milk-vegetable, carbohydrate).
And now let's look at what products and in what quantities a child needs from one to three years of age.
Milk
Of course, milk still has an important place in the diet of a child who has passed the age limit. A baby aged 1-3 years must necessarily receive 400-600 ml of dairy products per day (including those used to prepare various dishes).
Milk is the main source of easily digestible calcium salts and an important source of vitamin B2, substances so necessary for the growth of the child. Milk, kefir, yogurt should be included in the diet of children daily, and cottage cheese, cream, sour cream and cheese can be used after one or two days, but in larger quantities, respectively. nine0003
Meat
According to children's dieticians, at this age, most of all proteins that come with food should be of animal origin. This contributes to high protein digestibility and nitrogen retention in the body. The exceptional importance of the latter for the baby's body is evidenced by at least the fact that without nitrogen the synthesis of DNA and RNA is impossible - compounds that control all biochemical processes occurring in the human body. The most important source of animal proteins is meat, but not all of its types are useful for children 1.5-3 years old. So, pork and meat of some birds (ducks, geese) contain an excess of refractory animal fats, which overload the child's digestive system.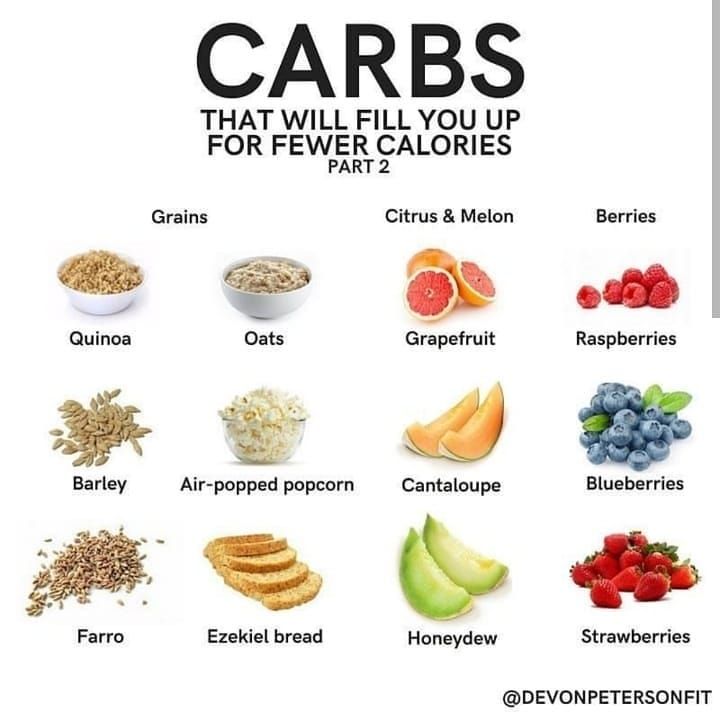 Therefore, it is better to choose lean beef and veal, as well as chicken, chicken, turkey, and rabbit meat. nine0003
Fish
Fish is a very useful product for children from one year old. Fish protein is complete and easily digestible. During the week, the child can cook meat dishes for four or five days and fish for two or three days. If meat and fish are given on the same day, their portions are reduced. It is better to use low-fat varieties of sea and river fish (perch, cod, hake, sea bass, etc.).
Many parents ask about the benefits of red and black caviar. Undoubtedly, this product has a high nutritional value. All types of caviar are rich in protein, fat and fat-soluble vitamins A and D. However, caviar should be given to children little by little and infrequently, as it contains a lot of salt. nine0003
Eggs
Eggs are of great importance in the nutrition of children, as they contain many highly digestible nutrients: proteins are digested by 96-97%, fats - by 95%.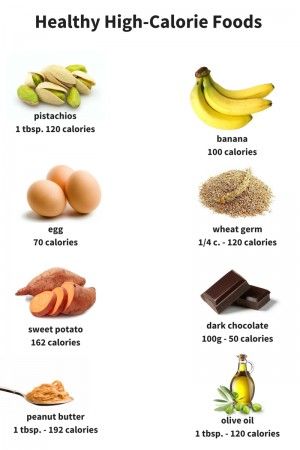 The egg yolk contains a complex of fat-soluble vitamins A, D, E, phospholipids and various minerals and trace elements. However, despite the usefulness of eggs, they should not be abused in a child's food, as they can cause allergic reactions. Eggs are used only in hard boiled form or in the form of various dishes (omelet with milk or fresh vegetables, egg salads, cheesecakes, etc.), but not raw. nine0003
Fat products
For children from one year old, butter and vegetable oils (sunflower, corn, olive, etc.) are used as fat sources. Vegetable is a rich source of vitamin E and polyunsaturated fatty acids, and butter is vitamin A. Oils are best used in their natural form: butter in sandwiches and ready-made vegetable purees or boiled cereals, and vegetable for dressing salads, vinaigrettes, and the same ready-made cereals or mashed potatoes . Children 1-1.5 years old need up to 12-15 g of butter and 3-5 g of vegetable oil per day, and 1.5-3 years old, respectively, up to 17 g and up to 6 g per day.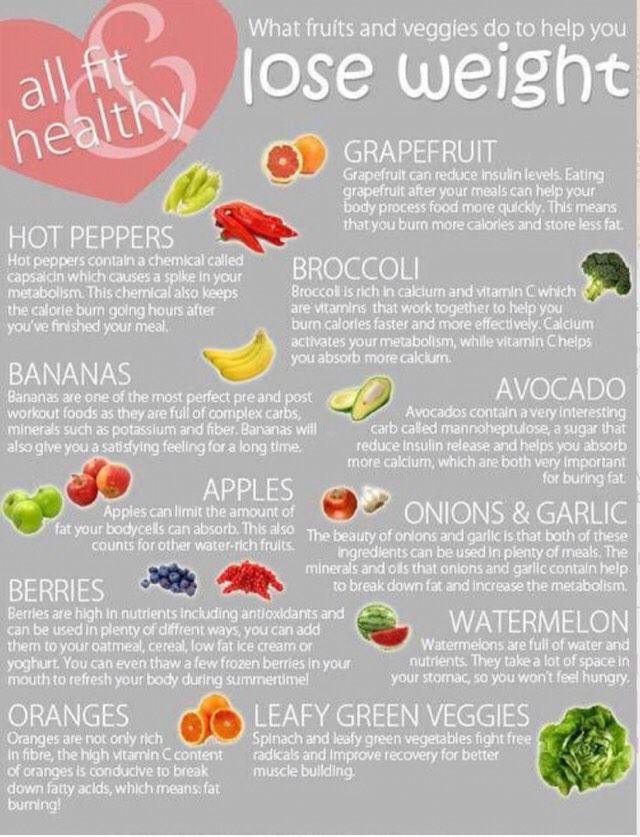 nine0003
Bread and cereals
Cereals, bread and bakery products are included in the mandatory daily diet of a child 1-3 years old, providing the body with carbohydrates and proteins. At the age of 1-1.5 years, oatmeal and buckwheat are the most important of cereals, but others are also quite acceptable - barley, pearl barley, wheat, etc. In the diet of three-year-old children, rice, buckwheat, oatmeal and semolina are used. Porridges can be cooked with or without milk, with the addition of vegetables or fruits. For example, oatmeal with apple, raisins or banana, rice porridge with pumpkin or carrots, buckwheat porridge with apple are very healthy and tasty. In total, a child needs 15-20 grams per day. nine0003
When choosing bakery products, it is better to give priority to products made from wholemeal flour, which is rich in B vitamins and dietary fiber that stimulates the intestines. Children 1-1.5 years old need 30-40 g of bakery products per day, 1.5-3 years old - 50-100 g per day.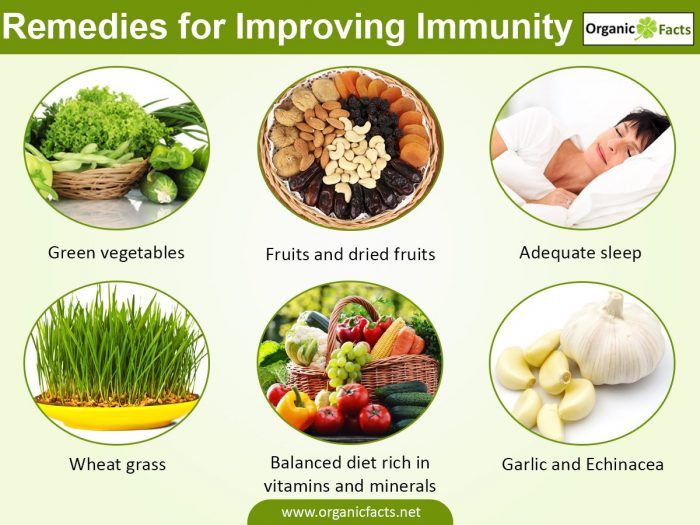 Vegetables and fruits
Fruits, berries, vegetables and herbs are an essential part of baby food. They are an indispensable source of vitamins C, P, provitamin A (carotene), easily digestible carbohydrates - glucose and fructose, organic acids, pectins and dietary fiber, some minerals and trace elements. nine0003
In the daily diet of a baby 1-3 years old, there should be enough fresh vegetables (1-1.5 years - up to 200-250 g, 1.5-3 years - up to 350 g), as well as fruits and berries - (1- 1.5 years - up to 100 g, 1.5-3 years - up to 130-200 grams). They are useful both in their raw form, providing a good workout for the chewing apparatus and gastrointestinal tract, and in the form of freshly squeezed juices rich in vitamin C. A child of 1-1.5 years old needs about 80-100 ml per day, and 1.5- 3 years - 100-150 ml of juice.
The most commonly used vegetables are potatoes, carrots, cabbages, turnips, beets, marrows, pumpkins and tomatoes. Quite relevant (in the absence of specific contraindications) are garden and wild greens - dill and lettuce, spinach and parsley, sorrel, green onions and garlic, wild garlic, nettle.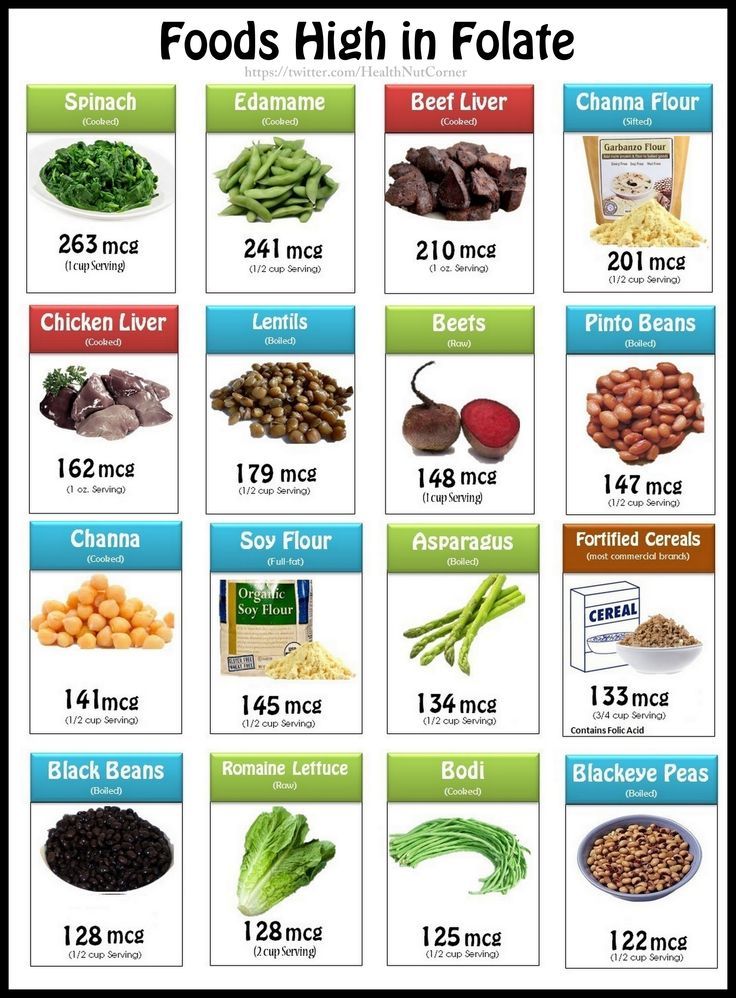 From fruits, apples, pears, plums, bananas, citrus fruits, tropical fruits are useful for children. Of the berries, raspberries and black currants, chokeberries, gooseberries and sea buckthorn, as well as blueberries, lingonberries, and cranberries are recommended. Gradually and carefully introducing unfamiliar fruits, berries and vegetables into the baby's diet, be careful - in cases where the child has a skin or other allergic reaction, exclude the product from the child's diet. nine0003
In the nutrition of children, it is useful to use all seasonal fruits, berries, vegetables and herbs in their natural form, as well as in the form of juices and purees; in winter, canned juices and purees, compotes and other preparations can be given along with natural fruits.
Sweets
The diet of a child aged 1-3 years must necessarily include sugar, which ensures the rapid supply of substances that are especially valuable for a growing organism. The daily norm of sugars is about 35-40 g for children 1-1.