Christmas baby shower food
Christmas Baby Shower Food Ideas
Posted on by Shelly
A December baby shower just won't be complete without Christmas cookies and also holiday treats!
There is no shortage of Christmas baby shower food ideas, like cookie shaped cookies this time of year like Christmas Trees, Poinsettias, Peppermints, Ornaments and more. Below are some Christmas chocolate-covered Oreos to get your inspired.

Poinsettia Chocolate Covered Oreo Cookie
For Christmas baby shower treats, use traditional candy canes, and peppermints. These Christmas treats can be found almost anywhere this time of year and will add a festive touch to a dessert able. Use on the serving table or use as centerpieces on party tables!
In addition, red candy will a pop of color to a Christmas baby shower candy buffet and when placed in clear containers, they candy pieces will look so festive!
One of my son's favorite Christmas treat traditions is make chocolate-covered Christmas Tree pretzels with his grandmother! They are a sweet and salty snack that will delight your guests and you can even bag some up to use as baby shower favors.
Christmas Baby Shower Food  Ideas


Christmas Candy Bar and Sweet Table
Dessert table courtesy of Niner Bakes.
Baby Shower Candy Buffet


Christmas Party Red Candy Buffet
A candy buffet kit with the flavors of Christmas. A complete Christmas baby shower candy bar kit has all the treats you want for your guests to have all the sweets they can eat. Just add some of your containers and set the candy buffet up.
Christmas Baby Shower Treats


Holiday Pretzel Twists
Guests will love these sweet and salty pretzel twists! The gourmet pretzels are hand-dipped in either white chocolate, or milk chocolate, and also covered in Holly-shaped sprinkles.


Christmas Tree Chocolate Covered Oreo Cookie
These Holiday-themed Oreo cookies are the perfect treat to serve guests.

Peppermint Theme Chocolate Covered Oreo Cookies
Add a sweet touch to your holiday baby shower with these Candy-shaped chocolate-covered Oreo cookies!


Ornament Shaped Chocolate Covered Oreo Cookies

Holiday Hershey's Kisses and Gift Tote Bag
What a delightful Christmas baby shower surprise! Guests will love the Hershey's Kisses tucked inside this personalized holiday tote bag!


Holiday York Peppermint Patties Treats
Who doesn't like that cool sensation of this Winter inspired treat? Each Peppermint Pattie treat comes with a holiday label, personalized and ready to share with your guests!

Mini Winter Themed Brownie Favor Pops
Serve baby shower guests one of these gourmet mini holiday brownie favor pops that come in these winter themes: Gingerbread Man, Mittens, and Snowmen!
Do you have a Christmas treat recipe to share, please submit a comment below, and I will get back with you!
Like this:
Like Loading.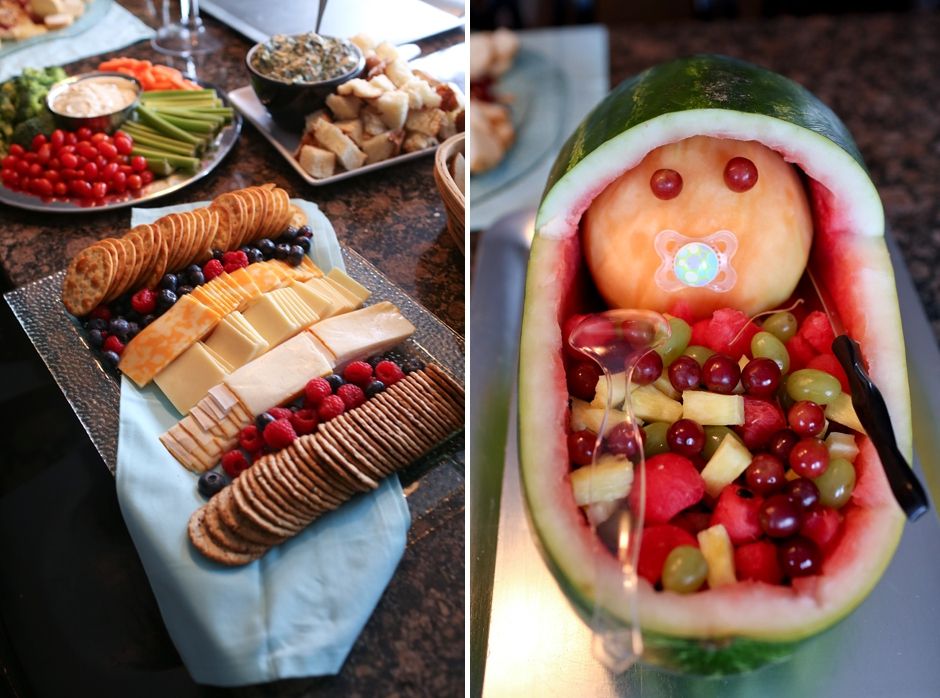 ..
Posted in Christmas Baby Shower, Edible Baby Shower Favors, Seasonal Baby Shower, Winter Baby Shower permalink
Page not found - Everything Baby Showers
We didn't find the posts for that URL.
Latest Posts
You've been invited to a baby shower and you want to buy the perfect card. What should you write? Don't worry, we've got you covered! Whether you're looking for something cute, funny, or touching, we've got you covered. Keep reading for our top tips on what to write in a baby shower card, as well …
Read More about Here's Exactly What to Write in a Baby Shower Card
Butterfly baby showers are a beautiful and fun way to celebrate the arrival of a new little one. This kind of baby shower is popular among those who feel as though butterflies represent life, rebirth, or growth. If you like the sound of a butterfly baby shower and want to throw one yourself, we've created …
Read More about How to Throw a Butterfly Themed Baby Shower
Are you looking for a unique baby shower theme that will have all your guests buzzing? Why not try a bumble bee theme? Bumble bees are not only cute and cuddly, but they're also a great way to incorporate some fun colors into your event.
Plus, there are so many creative ways to incorporate them …
Read More about How to Throw an Adorable Bumble Bee Baby Shower
Congrats, mama-to-be! You're in for a treat with this round-up of the best virtual baby shower games. These games are perfect for big groups and can be played over video chat or Zoom, making them ideal for long-distance friends and family. So whether you're looking for classic baby shower games with a virtual twist or …
Read More about 12 Virtual Baby Shower Games Everyone Will Want to Play
A sip and see is a baby shower alternative that has been gaining popularity in recent years. Rather than having a baby shower before the baby is born, a Sip and See is held after the baby is born. This allows friends and family to meet the new addition and see how much the parents …
Read More about The Ultimate Guide to Throwing a Sip and See Party
A baby shower is a celebration of new life and new beginnings.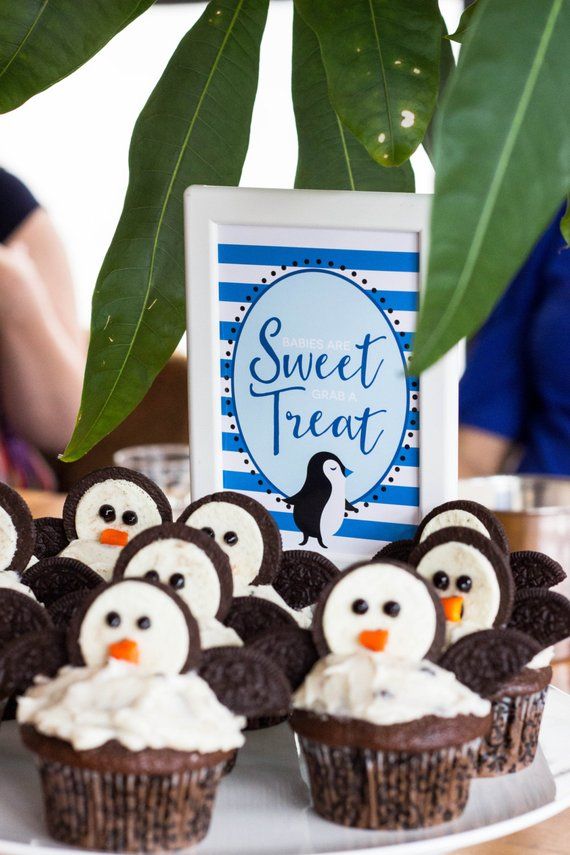 What better way to set the tone for this exciting event than with a beautiful, custom backdrop? Whether you're looking for something simple and elegant or festive and over-the-top, there's sure to be a backdrop option that fits both your style and your …
Read More about Baby Shower Backdrop Ideas For Every Budget
Looking for a pretty dress to wear to your next baby shower but don't want to break the bank? Look no further! We've put together a list of 10 cute and affordable baby shower dresses. Whether you're looking for a casual dress or something more formal, we've got you covered. So, without further ado, let's …
Read More about The Ultimate Baby Shower Dress Guide
Baby showers are a ton of fun. They're a great opportunity to get together with friends, eat some good food, and celebrate the upcoming arrival of a new baby. And what would a baby shower be without some games? Below are some of the best baby shower games to play that are sure to get …
Read More about Baby Shower Games You'll Actually Want to Play
If you're searching for a refreshing, earthy baby shower theme, join the trend of choosing cuties.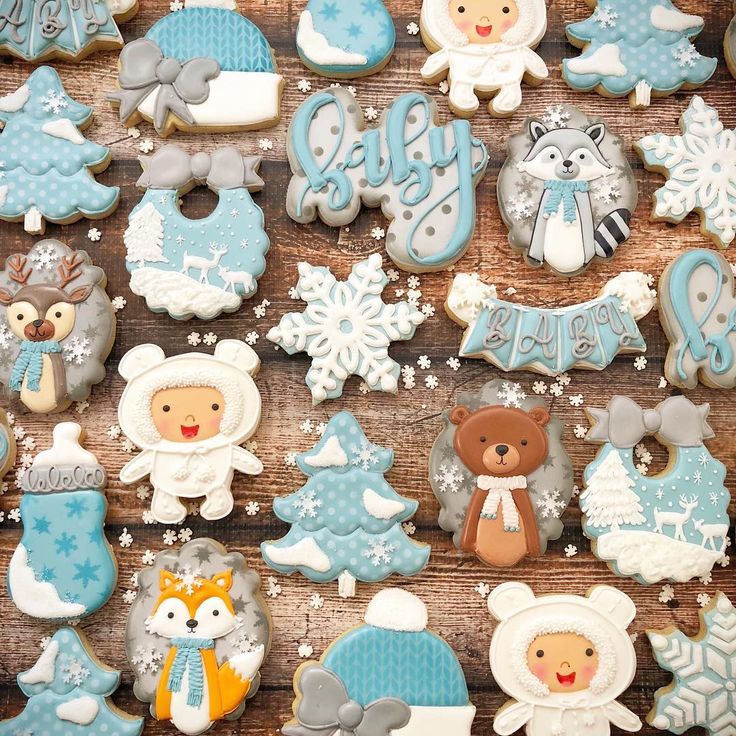 A Little cutie baby shower theme for the cutesy baby-on-the-way can be a budget-friendly, minimalistic idea.  And best of all, a little cutie baby shower can incorporate many elements for a down-to-earth gender-neutral girl or boy pregnancy party. All …
Read More about How to Throw a Little Cutie Baby Shower
If you're looking for inspiration on how to throw a Harry Potter baby shower, you're in the right place. So, grab your bags, magic wand, and house colors to meet at platform 9 ¾.  This Express train is loaded and ready to depart – next stop, Hogwarts, via a Harry Potter baby shower theme! And …
Read More about How to Throw a Harry Potter Themed Baby Shower
recipes. Dishes according to old recipes that you can cook yourself.
Publications of the Traditions section
Dishes according to old recipes that you can cook yourself.
You can't reach the first star
40 days before Christmas, the Advent (or Philippov) fast begins.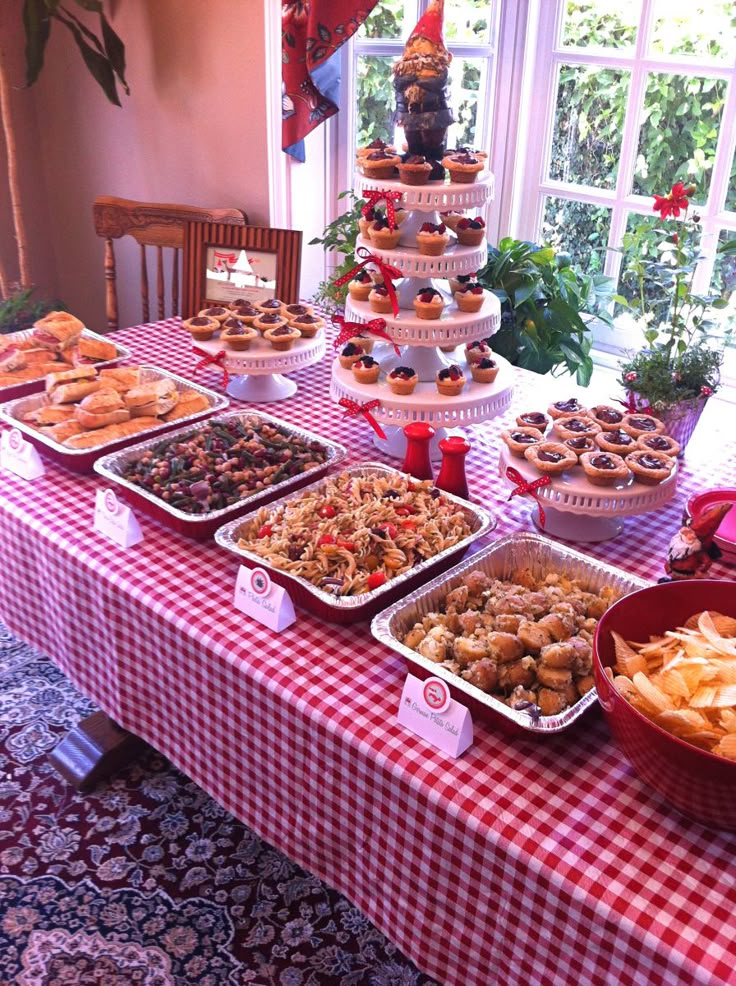 It is quite strict, and its ending, when even the fish is not blessed, coincides in time with the celebration of the New Year. So the Orthodox are not allowed to drink wine on the night of 31 to 1. And the sixth of January is not supposed to be and there is nothing but juicy. It is believed that it was this dish that gave the name to Christmas Eve - the last day before Christmas. It was eaten in the evening, when the first star appeared in the sky - a dish of cereals, nuts and dried fruits was supposed to give strength to endure a long Christmas service.
Sochivo. Photo: Vladimir Litvinov / photo bank "Lori"
SOCHIVO, Maxim Syrnikov's recipe
Take a glass of wheat grains. Rinse well, put in a cast-iron pot, pour three glasses of water, salt. Close the lid and place in a preheated oven for two to three hours. At the end of cooking, the wheat should be completely boiled, the grains should become soft and even partially burst. Cool them right in the pot, avoiding drying out. Sochivo should be just juicy, soft, but at the same time crumbly.
Mix grains with prepared raisins, finely chopped dried apricots, prunes, steamed and crushed poppy seeds, any nuts to taste. And then put it on a dish and pour over honey satiation - honey diluted with water in a ratio of one to one and brought to a boil.

There are a lot of similar recipes for sochi, perhaps the only correct one does not exist. The choice of cereals, cereals and their additives depended on the region, family income and personal preferences of the hostess. Somewhere they put kolivo on the table, somewhere - kutya, in fact, this is the same thing, only the names are different. It is important to remember that in the Russian ritual cuisine, kutya can be both modest and lenten, and on Christmas Eve it is lenten that is served. The Orthodox will be able to break the fast (that is, eat non-lenten food) only the next day, on Christmas Day.
Doesn't turn his head, crackles on his teeth
On Christmas Eve, they began to prepare for the Christmas feast - according to custom, at least 12 different dishes had to be prepared, according to the number of the holy apostles.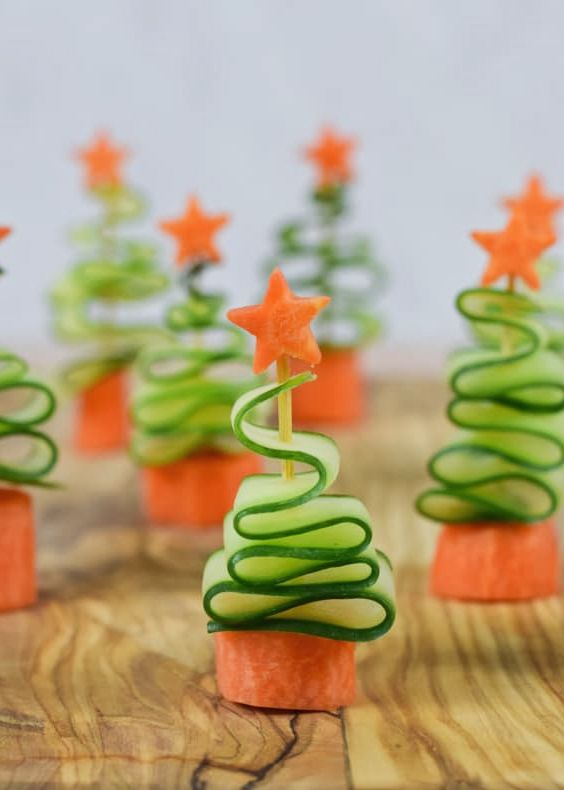 Of course, it was difficult to maintain such a tradition - for such a rich menu, one had to have a certain income. In order to lure him just for Christmas, whole herds of roes were baked - gingerbread in the form of animals. They were both a delicacy and a talisman for the home.
On Christmas Eve the whole family sits down at the table and makes cows from yeast-free dough mixed with milk. Milk, wheat flour, salt are all ingredients. Then they will be taken out into the yard in the frost for the whole night, and on Christmas morning they will be sent to the oven. In memory of the holiday, several skillfully made figurines will be kept for the whole year.

In northern villages, roe deer were either cut out of rolled dough in a special shape (which was cherished and passed down by inheritance) or molded like a clay toy. They were first baked from rye flour, later from wheat flour, then burnt sugar was added to it, and in the 18th century various spices became available to the northerners, and roes became even tastier.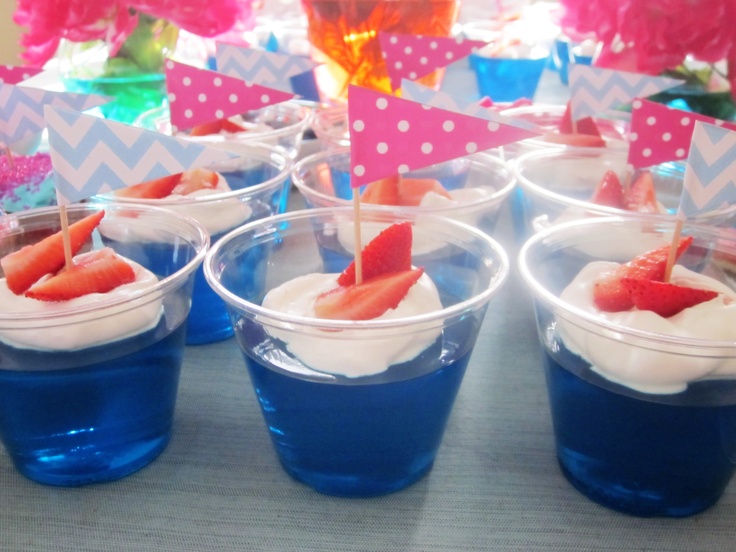 The dough for them was prepared much in advance, kept in the cold - it was believed that this improved its quality. Ready-made gingerbreads were covered with white sugar or pink icing, which was obtained using cranberry or lingonberry juice.
Roe deer. Photo: Natalya Belyaeva / Lori photobank
KOZULI, recipe from the Arkhangelsk region
Burn 1 glass of sugar, dissolve in a glass of hot water. Add 2 more cups of sugar (until completely dissolved), 150 g butter, 1 teaspoon cinnamon, cloves and soda, 1 egg and 2 yolks. Pour about 0.5 kg of flour, knead the dough so that it does not stick to your hands. Keep the dough in a saucepan and cellophane in a cool place for a week. After that, add another 0.5 kg of granulated sugar to the dough and roll it out to a thickness of 0.5 cm. Cut the rolled dough into shapes from tin or thick paper and put it on a baking sheet greased with oil. Lubricate the gingerbread cookies with a beaten egg and water in a ratio of 1: 1 and put in the oven. Bake 5 - 7 minutes. Let the finished gingerbread cookies dry, then remove them from the baking sheet and decorate with icing.

See also:
Cultural code: the legendary Olivier
Carols, kokurki and goat's feet… What to bake on Christmas Eve?
Dishes of the New Year's feast in Russia
Goose to the pig comrade
For a long time in Rus', the custom was to put hay on the table at Christmas - in memory of the manger in which the baby Jesus was born. It was placed either under the tablecloth or in the middle of the table. Meat dishes were arranged around: the more, the better, in several rows. There was pork, and mutton, and every kind of poultry; everything was suitable for a feast. But the Christmas menu was crowned, of course, with a goose - roasted whole, topped with pickled apples and sauerkraut. Good goose cooks were chosen carefully, in trusted shops from familiar sellers. Often on holidays, goose sellers, taking advantage of the rush demand, went on a swindle - that is, as explained in old cookbooks, "they introduced air into it through the back hole and sewed up the hole with some art and a little trickery" .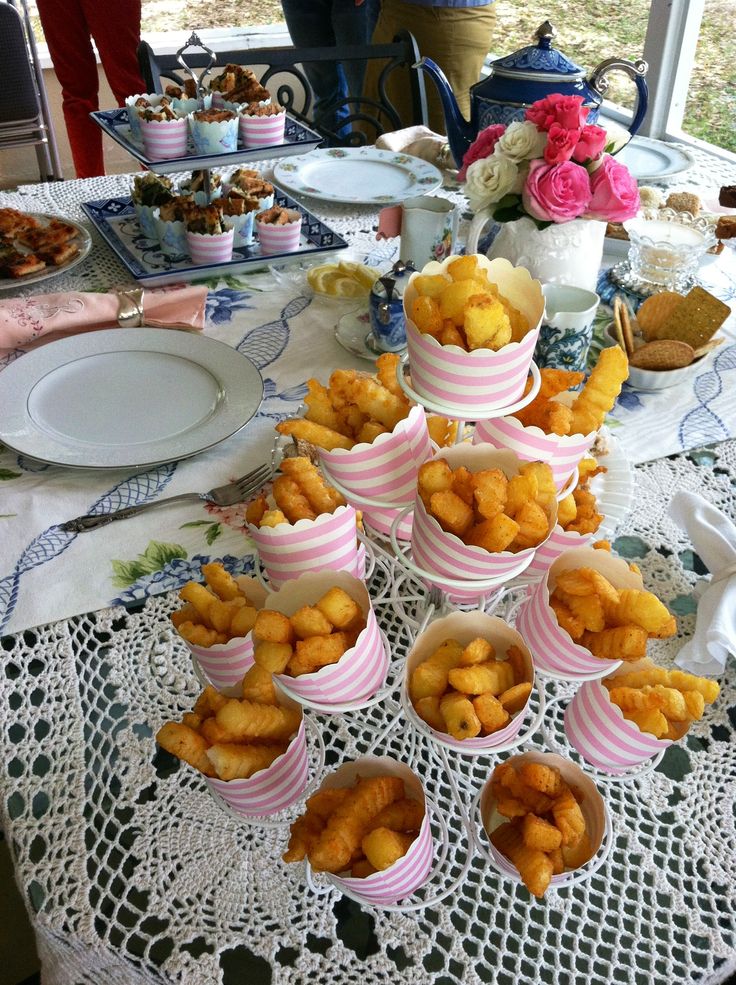 Such an inflated goose was in no way suitable for the role of a signature dish, except perhaps for broth.
Roast goose. Photo: Marina Volodko / photobank "Lori"
GESE OR DUCK, recipe 1834
After slaughtering and plucking a goose or duck cleanly, pick out the hemp from them with a small knife, sag the neck and wings, and take away the ferns, wash them cleaner and season them with a hairpin, fry on a spit or in the oven, greasing more often with oil and salt; be careful not to burn out.

PIG, recipe 1902
Take offal from a well-cleaned pig, boil in water, which should be slightly salted for taste; when the offal is cooked, chop them finely with five or more, depending on the size of the piglet, hard-boiled eggs, dilute it with raw eggs and then, having stuffed the piglet, sew up the cut, coat with oil and put in the oven to fry, when it is well browned, then pour piglet with juice that he will give from himself.

Fuck everything
The abundance of meat on the tables was explained by the fact that by Christmas the last cattle was always slaughtered in the villages so as not to feed them all winter. Such a way of managing existed and still exists in many countries, so that a baked suckling pig or a goose under a golden crust cannot be considered a purely Russian Christmas dish. And yet, there are still national differences. They concern mainly used seasonings and side dishes. If in Greece, for example, a piglet is served with celery, and in Germany with stewed cabbage, then horseradish has been considered the best supplement for us from time immemorial. It is absolutely universal, it was served with almost all dishes of Russian cuisine: meat, fish, cold and hot. The burning taste was often softened with sour cream, and for many years such a condiment was much more popular than the current mayonnaise.
A piece of bacon with black bread. Photo: Oksana Aleshina / photo bank "Lori"
BREAD HORSEHORT, monastic recipe
Cut off the crust from a loaf of rye bread, chop the crumb and brown in the oven until golden brown. Peel one radish, grind in a meat grinder or in a combine. Squeeze the juice and drain, only the pulp is used. Peel the horseradish root, chop and grind in the same way. Mix all the ingredients, add vinegar and grind until the sauce becomes thick. Add honey, salt, fragrant mint or ground cloves.

Don't hit the wedge under the oatmeal pancake
No Christmas table was complete without baking. Pies, pies, pies, kulebyaki, wickets or carols, which were presented to carolers - which was not there. Oatmeal, pancakes made from oatmeal stand apart in this row. The tradition of cooking them these days obviously goes back to pre-Christian times. The period itself from Christmas to Epiphany, Svyatka, in many places was called Avsenki or Ovsenitsy. They baked pancakes in ghee and generously experimented with various pies (fillings that are baked right in the dough). Yarn was good for oatmeal - from the word "spin", that is, fry on a thick layer of overheated oil.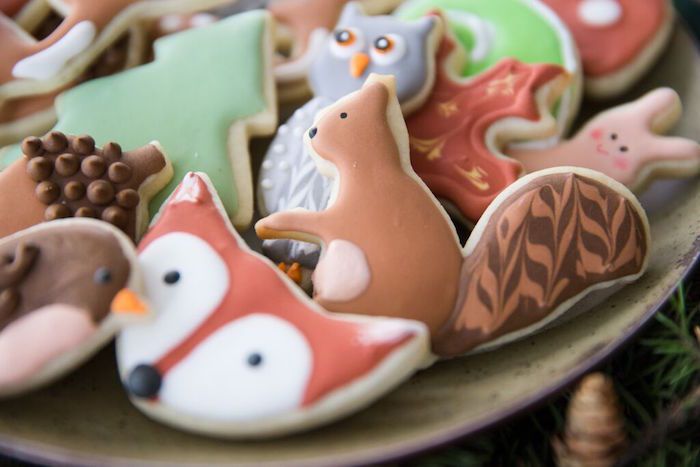 This method of culinary processing is very ancient, the researchers unearthed its roots almost in the 15th century. However, now it is actually out of use. But the dish remained, it is especially popular in Polish and Belarusian cuisine.
Pryazhina. Photo: Yakov Filimonov / Lori photo bank
PRYAZHENINA, recipe from Belarus
300 g pork on ribs, 200 g homemade sausage, 100 g bacon, 2 onions, 2 tbsp. tablespoons of flour, bay leaf, 1-2 cloves of garlic, salt.
Finely chop the bacon, melt the fat, remove the greaves. Fry pork ribs and sliced ​​sausage in fat. Place everything in a clay pot and pour over the flour sauce. Darken the pot in the oven for about an hour. Before serving, grate garlic into it.
For flour gravy, fry the onion in melted lard and gradually add 2 tbsp. tablespoons of flour, pour hot water in a thin stream and bring to the consistency of sour cream.

Drink, mind your business
What did you drink for Christmas? If on Christmas Eve the menu was strictly regulated by the church rite, then after that everyone celebrated in accordance with their own taste and budget.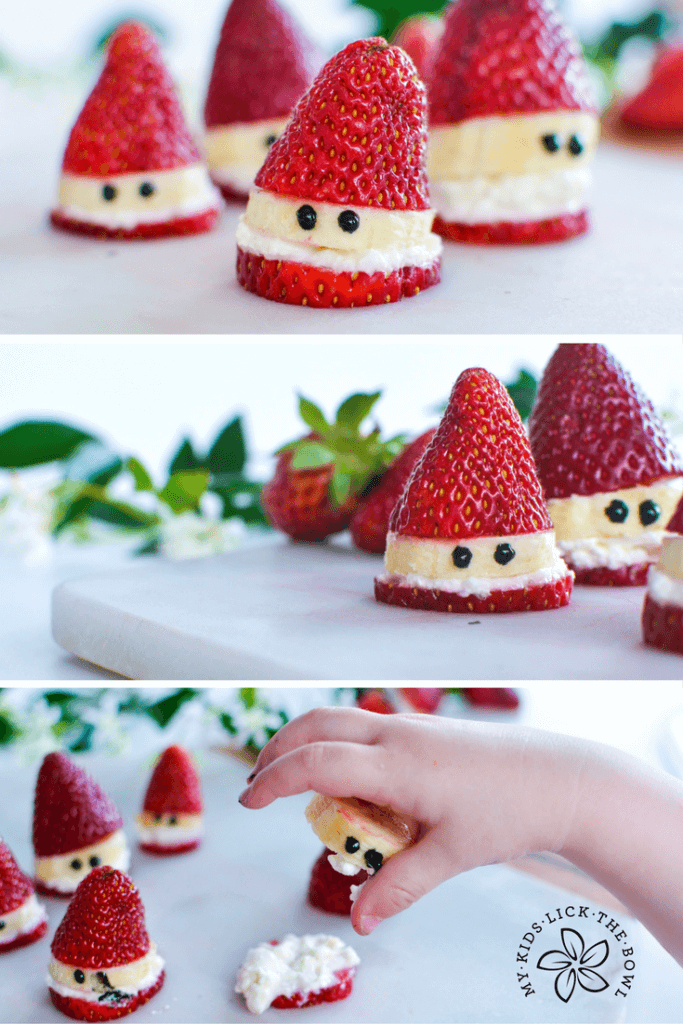 This also applied to drinks - and liqueurs, and tinctures, and homemade wines and other intoxicating drinks, which in our time seem quite exotic.
However, traditional Russian drinks have always had options without degrees - for children or those who are strict even on holidays.
Sbiten. Photo: Olga Tkacheva / Lori photobank
ALCOHOL-FREE SBITN, recipe by Maxim Syrnikov
1 glass of honey, 6 glasses of water, 2 tsp dry mint, freshly grated ginger, cinnamon, cloves.
Dilute honey in heated water, put on a small fire, add mint. Ginger and spices. Bring to a boil, reduce the heat to a minimum and cook for 15 minutes, carefully removing the foam. Strain the finished sbiten and serve hot.
At the end of cooking, you can make a drink for adults from children's sbiten by pouring a glass of red wine into it. Or in a ready-made glass of cognac.

CASEL 18+, recipe 1902
Pour 8 bottles of alcohol into a large bottle and add 12 spools of cinnamon, 5 spools of cardamom, 4 sprouts of cloves, 5 stalks of star anise, 2 nutmeg. Wrap the bottle with washcloths and smear around with dough, three fingers thick. Put the bottle in a row for four nights in the free spirit of the oven, and take it out and shake it in the morning. After 4 days, drain and sweeten with syrup, using 1 1/2 pounds of sugar for every 2 bottles of casserole. The longer the casserole is stored, the better it gets. But when you need to treat it to a friend or a guest who has arrived from afar, feed him in advance as satisfyingly as possible and the fattest dishes, and at the end of the dinner offer him a glass of casserole: it will seem like nectar to him.

Pear compote. Photo: Peredniankina / Lori photo bank
PEAR COMPOTE 18+, recipe 1809
After peeling the pears and boiling them in water, put them on a sieve, and put the skin in the same water, boil; strain through a napkin, put sugar, cinnamon, cloves and white wine there in proportion, boil the syrup and put the pears in it, let it stand until it cools, then put the pears on a dish, and, having precipitated the syrup, pour it over them.

It happened that the set table from Christmas was not cleaned until Epiphany itself - they were waiting for guests, then carolers, and even at home such a regime of endless food suited them. This tradition quite coincides with the modern scenario of the New Year holidays. The main thing is to remember: after all, Christmas is a church holiday, and on such days spiritual food is preferable for a believer.
Tags:
BeliefsRussian cuisineHolidaysOld recipesTraditional dishesCookeryPublications of the Traditions section On the very day of the Christmas holiday, believers break their fast (they do not eat lean, but fast food). The twelve following days after Christmas are called holy days, or Christmas time. This is probably why, according to legend, there should be 12 dishes on the Christmas table. Some of them moved to the morning of January 7 from Christmas Eve - these are kutya and zvar. The rest, modest, dishes were waiting in the wings.
Christmas Eve: the first star
The holiday begins on the evening of January 6 - Christmas Eve comes. According to church rules and folk tradition, on this day they do not eat until the first star appears in the sky - in remembrance of the Bethlehem star, which showed the Magi the way to the place of the Nativity of Christ.
They also say that Christmas is not celebrated alone - it is a family holiday. It was customary to gather either with parents, or with the whole large family at the eldest in the family. Before the first star, the hostess had to prepare several lenten obligatory Christmas dishes. The main items in this menu were kutya, or sochivo, and vzvar (uzvar).
Sochivo, or Kutia
An indispensable dish without which neither Christmas nor Easter was celebrated in pre-revolutionary Russia. Christmas Eve - from Sochiva, or kuteinik - from Kutia, as they called the day before Christmas. And all of it passed in anticipation of the miracle of birth.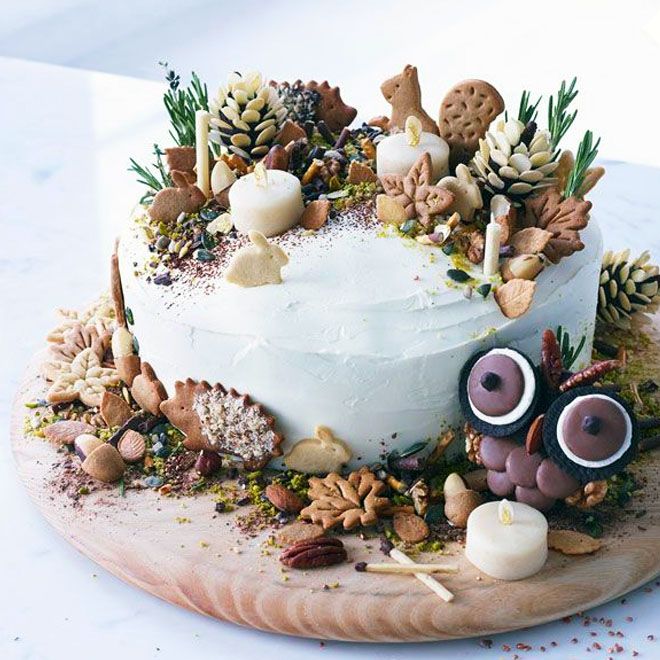 It was believed that the richer and tastier the sochivo, the more fruitful the next year would be.
The products from which kutya was prepared were endowed with special significance: grain was considered a symbol of resurrection to life, honey was a symbol of health and a prosperous (sweet) life, and poppy promised prosperity in the family.
Pre-revolutionary writer A.A. Korinfsky wrote: "In the evening, on the eve of the Nativity of Christ, Russian people who invariably adhere to the old pious customs do not break the fast: according to the Church Charter, only sochivo is allowed to eat at this time. coming from November 15 (28) until the cheerful joyful Christmas time.
However, wheat was not always the basis of kutya. In the southern regions of Russia, rice was more often cooked. However, nuts, honey and dried fruits remained an unchanged part of the recipe.
Traditional Sochi recipe
wheat grains - one glass,
poppy - 100 g,
shelled walnuts, hazelnuts, cashews - 100 g,
honey - 3 tablespoons,
dried fruits.
Grind the grains in a wooden mortar, adding a little warm water so that the wheat shell comes off. Then the kernel must be separated from the husk, sifted and washed. Boil loose lean porridge in water, adding 2-3 cups of water to the cereal.
Grind poppy seeds until poppy milk is obtained, add honey to it, mix and put into wheat porridge. At the very end, add crushed nuts and dried fruits steamed with boiling water.
Rice juice
rice - 1 cup,
raisins - 50 g,
prunes - 50 g,
dried apricots - 50 g,
almonds or walnuts - 50 g,
honey - three tablespoons
Rinse rice, cover with cold water and bring to a boil. Drain in a colander and rinse again with cold water. Then pour 1.5 cups of cold water and cook until tender, without removing the lid. Steam dried fruits in hot water (15-20 minutes).
Cut prunes and dried apricots. Crush the almonds. If all the water has not boiled away, it should be drained, the rice should be cooled.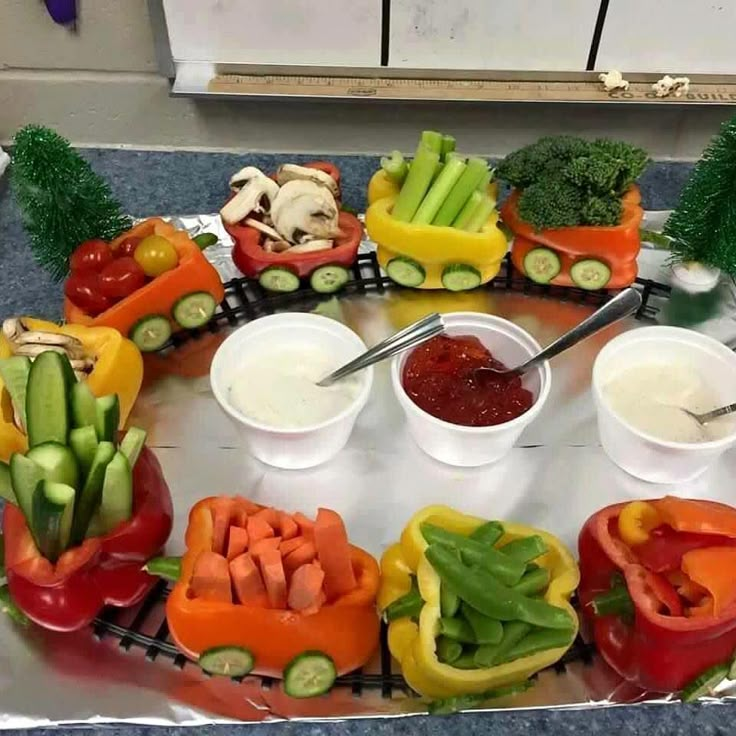 Add dried fruits, honey and nuts to the rice.
Vzvar
The second obligatory dish of the Christmas table. A broth was prepared from dried fruits, but honey was added instead of sugar. The most popular was apple broth with the addition of dried or soaked cranberries, lingonberries or raspberries.
In the south of Russia, smoked pear was always added to the drink. Mint, oregano, currant leaf, thyme and other fragrant herbs are often added. It is not necessary to boil the broth: it is enough to pour fruit with boiling water and leave to infuse. A thermos is perfect for this purpose. Often juicy is diluted with a boil and eaten in the form of liquid sweet porridge.
Lenten pancakes
Christmas Eve was not complete without Lenten dishes. But if kutya and vzvar were obligatory, then pancakes, vinaigrette, cabbage rolls, fish pies, vegetable stews or porridges remained welcome guests on the last day of fasting. Among this menu, pancakes were common.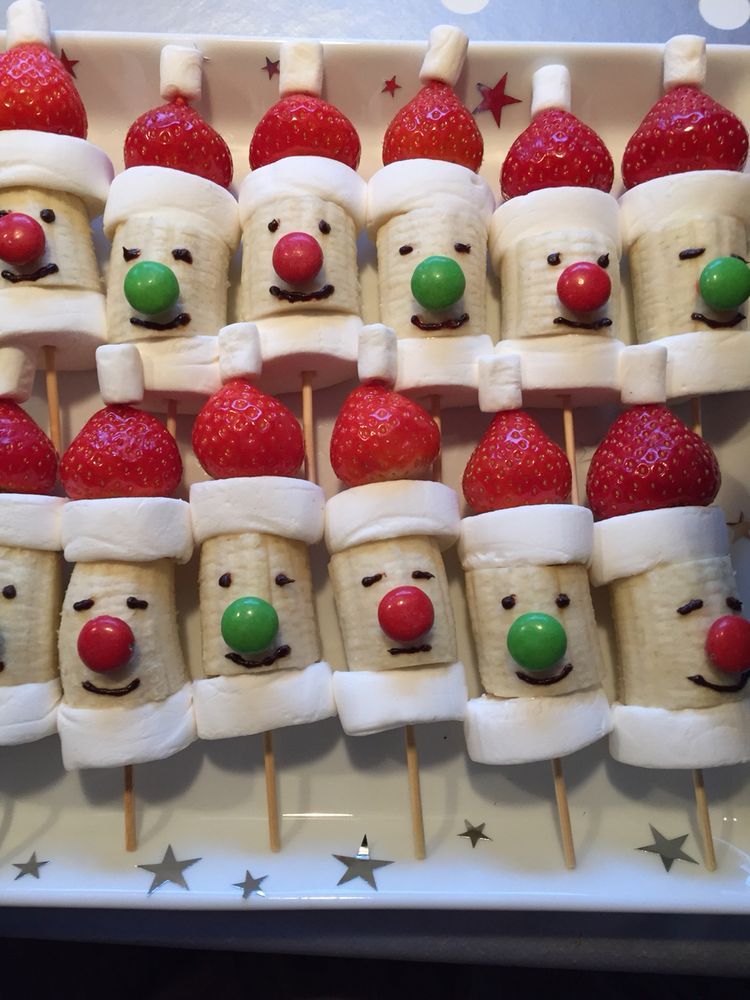 They wonderfully complemented boiled fish or caviar, jam or honey. Only they were made without milk and butter. For example, on potato broth or mineral water.
Vinaigrette
Lenten vinaigrette or with herring was served very often on Christmas Eve. The recipe is simple, but the dish turns out tasty and inexpensive, which made it possible to cook it in poor families. And in the houses of the wealthy, sturgeon or white salmon could be added to the Christmas vinaigrette.
Christmas: abundant fasting
When the night passes and after the service the family returns to the house, the long-awaited Christmas holiday comes. Lent is over, and meat dishes, milk and butter pies, oily fish and sumptuous desserts appear on the table.
It was believed that roast goose (or other poultry) and pork dishes should be an indispensable attribute of the Christmas meal. Of course, on the eve of Christmas, millions of geese, ducks, turkeys and chickens were brought to the country's bazaars.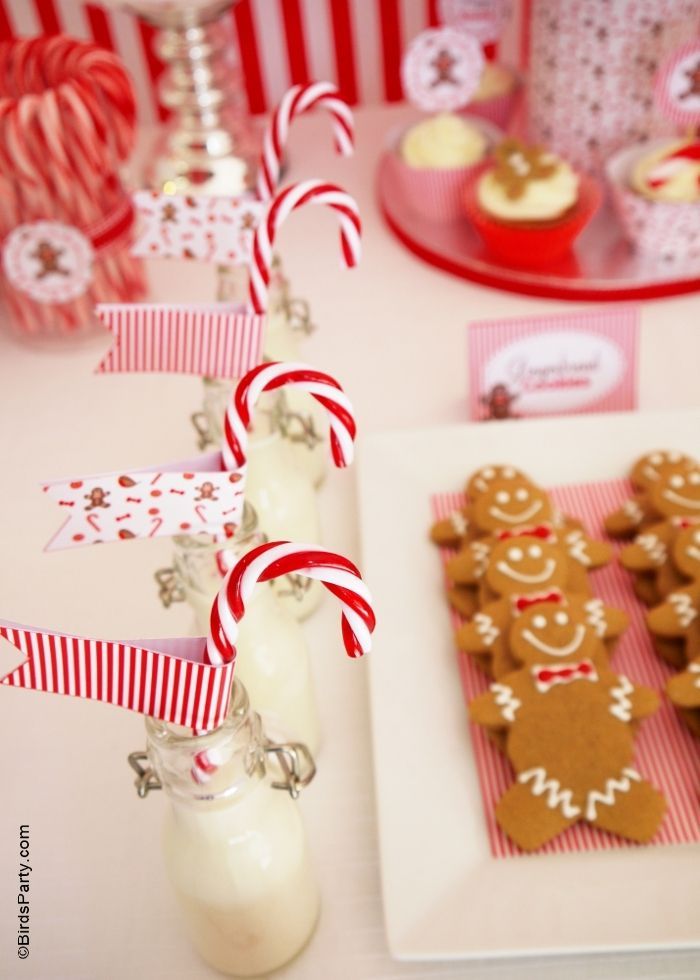 "Christmas in Moscow felt long in advance - a cheerful, business hustle. They just started talking in Filippovka, on November 14, for the Christmas post, and already at the freight stations, especially in Rogozhskaya, geese cackle day and night -" goose trains "to Germany : it used to be, to the glaciers-wagons, a live load. You won't believe it - hundreds of trains! A goose went through Moscow - from Kozlov, Tambov, Kursk, Saratov, Samara ... I don't remember the Poltava region, Poland, Lithuania, Volyn: the paths from there are different. And duck, and chicken, and turkey, and black grouse ... wood grouse and hazel grouse, bacon-brisket, and ... - what only the soul requires for Christmas, "wrote Ivan Shmelev.
Christmas goose with sauerkraut
small goose,
cabbage - 800 g,
bulbs - 4 pcs.,
cumin - 0.5 tbsp,
salt,
oil.
If the carcass is frozen, let the goose lie down in the refrigerator for 24 hours.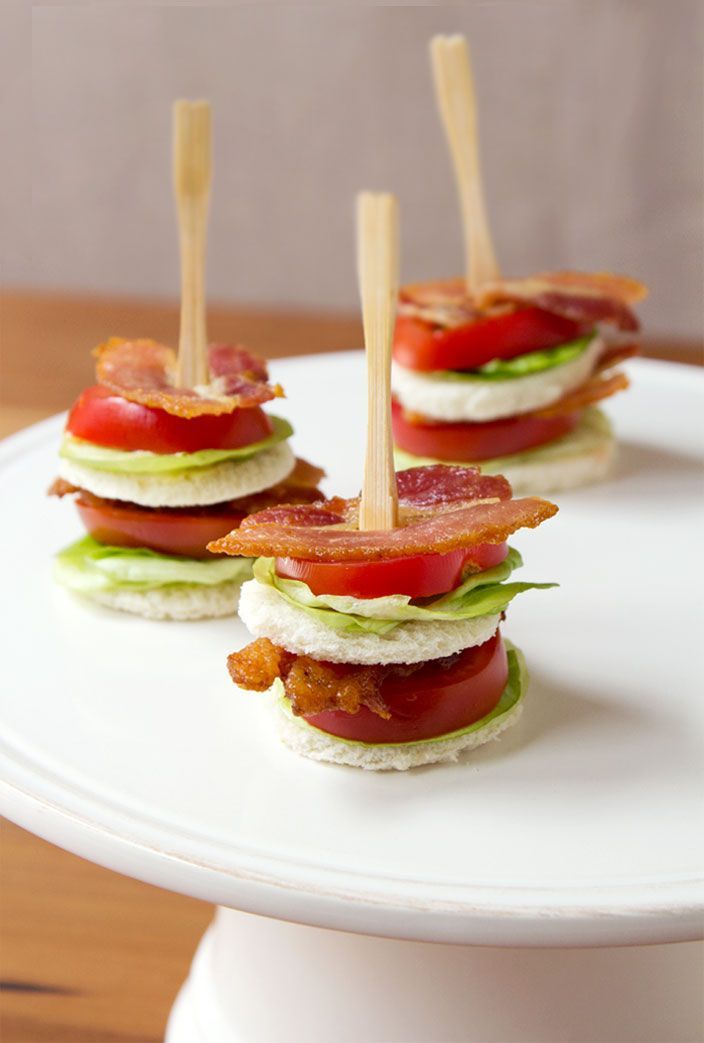 Then wash the goose, rub it inside and out with salt and cumin. If possible, you can boil the goose in red wine - whole, about 40 minutes. Wine will give the bird softness.
Stew sauerkraut with butter and onion in a saucepan, covered. Stuff the goose with this cabbage and fry on a baking sheet, pouring a little broth on it and pouring it over the goose. Then goose fat will be melted - you will water it.
Pig on the table
Another traditional product on the Christmas table was pork. According to legend, when Jesus was born, in the manger all the animals joyfully met the divine baby - except for the pig. She grunted annoyingly and prevented the baby from sleeping. That is why, as a punishment, the pig became an indispensable dish of the Christmas table.
Even during Lent, they began to bring to the capitals, to central fairs, whole carts with pork - there were huge carcasses, and barrels of corned beef, and suckling pigs. "Bad, bad, but two or three carcasses of pigs are needed, and black piglets, fry with porridge, about three dozen, and white pigs, for aspic, moloshnichki, two dozen, so that there is enough for plots," Ivan Shmelev wrote in "The Summer of the Lord.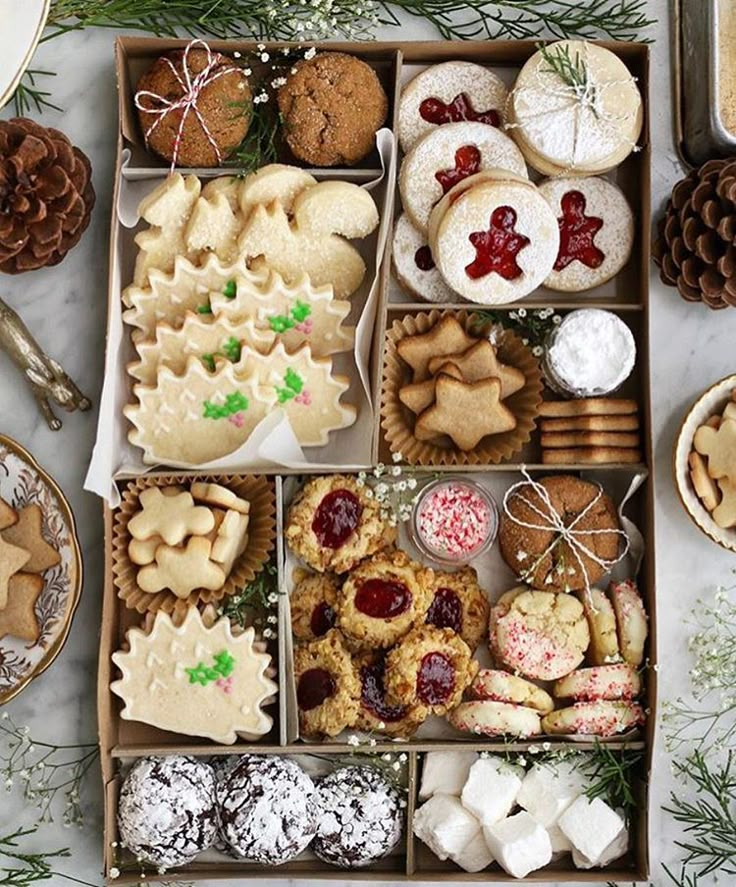 "
Many dishes were prepared from pork, but in every wealthy house the table was decorated with suckling pig with porridge or cold with horseradish.
Cold piglet with horseradish
The recipe from Ekaterina Avdeeva's book "Handbook of a Russian Experienced Housewife" is simple: cook the piglet whole in salt water with fragrant herbs - thyme, dill - and onion. Then cut into pieces and pour horseradish with sour cream. Serve cold.
Pork belly stuffed with cabbage and apples
In the old days, porridge with pork legs was served, but you can make pork belly with cabbage and apples with buckwheat porridge. It will turn out very juicy.
pork belly - 800 g,
cabbage - 400 g,
apples - 5 pcs.,
butter - 1 tbsp,
bulb - 1 pc.,
salt and pepper.
Chop fresh cabbage, salt and squeeze. Add finely chopped sour apples, oil to the cabbage, mix. Wash the pork belly, chop the bones in several places, cut a large hole between the bones and meat with a knife.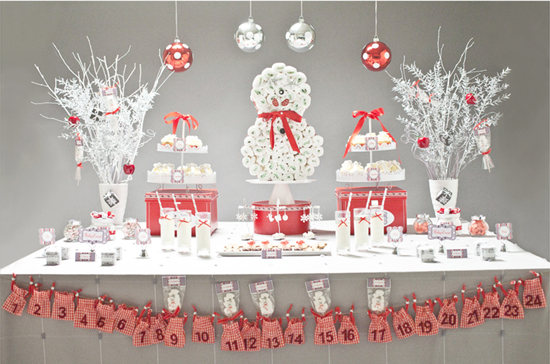 Put the prepared minced meat there, sew it up, place it on a frying pan or a baking sheet, sprinkle with finely chopped onion, add 3 tablespoons of water and fry in an oven heated to 200 ° C until cooked. Serve with crumbly buckwheat porridge.
Piglet and rooster jelly
Rinse the shank and legs of the piglet well and cut into pieces. Put in a saucepan, pour over cold water so that it covers the meat by a few centimeters, boil and remove the foam. After an hour, add the carcass of the rooster.
Boil aspic over very low heat for 6-8 hours until the water boils down to half its volume. 20 minutes before the end of cooking, add bay leaf, peppercorns and salt to taste to the broth. Remove the meat from the broth, separate from the bones and cut into pieces. Strain the broth. Pour chopped garlic on the bottom of the dish, lay out the meat, pour in the broth, mix gently with a spoon and put in the refrigerator until it hardens.
Rye fish pie
For the dough:
rye flour - 1 cup,
wheat flour - 1 cup,
milk - 1 glass,
dry yeast - 1 tsp,
sugar - 2 tsp,
salt - 1 tsp,
vegetable oil - 1 tbsp. l.
Filling:
Pike perch fillet - 500 g,
mussels, peeled - 200 g,
bow — 1 pc.,
carrots - 1 piece,
pickled cucumber brine - 500 ml,
vegetable oil - 2 tbsp,
dill - 1 bunch,
salt and white pepper to taste.
Knead the dough, for which 1 tsp. dry yeast pour 5 tsp. warm water, let stand for swelling for 10-15 minutes. Sift wheat and rye flour, pour in vegetable oil, milk at room temperature, add sugar and salt, add yeast, knead.
Leave the dough to rise in a warm place. The dough should rise twice and be folded twice. We divide it into 2 parts.
For the filling, boil mussels and fish in cucumber brine and drain in a colander. Peel and finely chop the onion and carrot. In a frying pan, fry vegetables with fish and mussels. Let's salt and pepper. Turn off, add chopped dill. Form a cake in a baking sheet, brush the top with egg yolk and bake for 50 minutes at 170 ° C.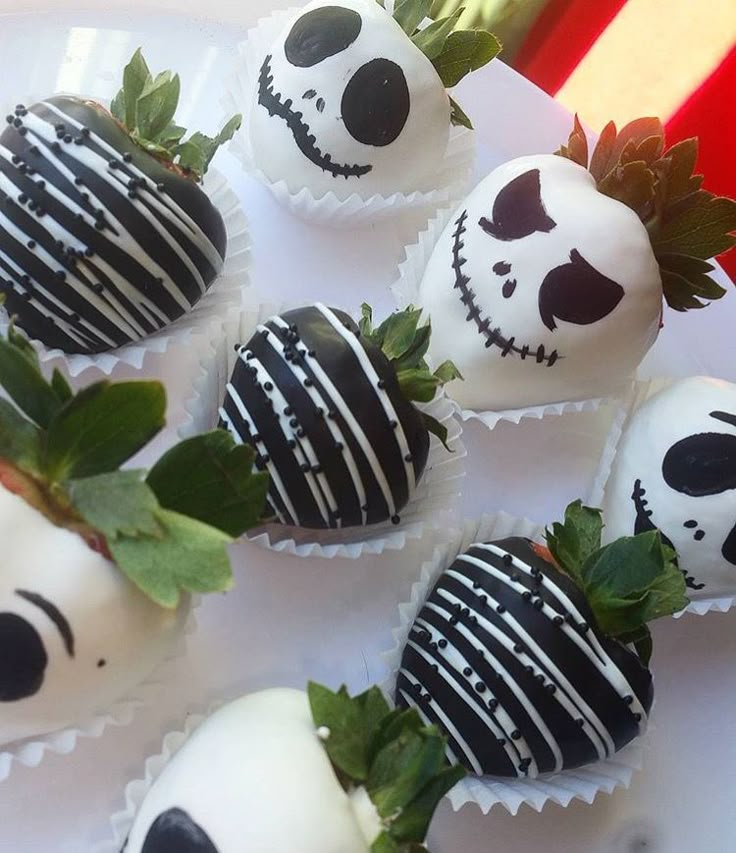 Gingerbread
Butter - 100 g + extra piece for greasing,
dark brown cane sugar - 100 g,
flour with baking powder - 175 g,
ground ginger - 4 tsp,
light molasses - 175 g,
ginger wine - 3 tablespoons,
eggs of any size, can be beaten - 2 pcs.,
finely grated hazelnut-sized fresh ginger,
finely chopped canned ginger - 150 g,
powdered sugar - 75 g,
ginger root for decoration — 1 pc.
Preheat oven to 160°C, grease a 23 cm baking dish. Beat butter and sugar with a pinch of salt until the mixture is fluffy. Sift flour and ground ginger together.
Pour in molasses (for convenience, use an oiled spoon and a silicone spatula), 1 tbsp. wine and mix. Beat in the eggs one at a time, then gradually add the flour.
Mix everything with fresh and canned ginger. Spoon the resulting mixture into a baking dish. Level the surface and bake for about 50-60 minutes, until the dough sticks to the surface of a wooden skewer placed in the middle of the pie.