Do food banks take baby formula
Where To Donate Baby Formula
We're supported by moms. When you buy through links on our site, As an Amazon Associate, I may earn a commission.
As parents, we all know how much formula a baby can go through in their lifetime and also the cost that goes with it. But what can you do with leftover formula when your baby has moved on to solid food – donate it.
Yes, you can donate any baby formula that is unopened and within its expiration date. It can be quite difficult to find places that will actually take donations of baby formula.
So we have put together a variety of nonprofits across the country that allow donations of baby formula. 
Table of Contents
1 Can You Donate Unused Baby Formula?

1.1 Homeless Prenatal Program
1.2 Baby2Baby
1.3 A Baby Center
1.4 Coahoma County Diaper Bank
1.5 Eastside Baby Center
1.6 Greater DC Diaper Bank
1.7 Moms Helping Moms
1.8 WeeCycle

2 Can You Donate Formula To Food Banks?
3 Local Infant Formula For Emergencies Inc (LIFE), Houston
4 FAQs

4. 1 Can I sell formula?
4.2 Can you donate opened formula?
4.3 How long does formula powder last once it's opened?

5 The Final Thought
Can You Donate Unused Baby Formula?
There are some nonprofits that will happily take any unused baby formula off your hands as long as it is unopened and within its expiration date. 
Here are a few of the places that are accepting donations of baby formula.
Homeless Prenatal Program
This is a nationally recognized family resource center in San Francisco that assists low-income and homeless families. They provide a variety of programs and services to help families become healthy, stable, and self-sufficient.
They are currently taking donations of formula, baby food, diapers, and wipes.
Baby2Baby
This is a mega diaper bank and nonprofit that provides essential items to children in need. They partner with a huge range of organizations all across the country and distribute essentials to children living in poverty in over 40 cities.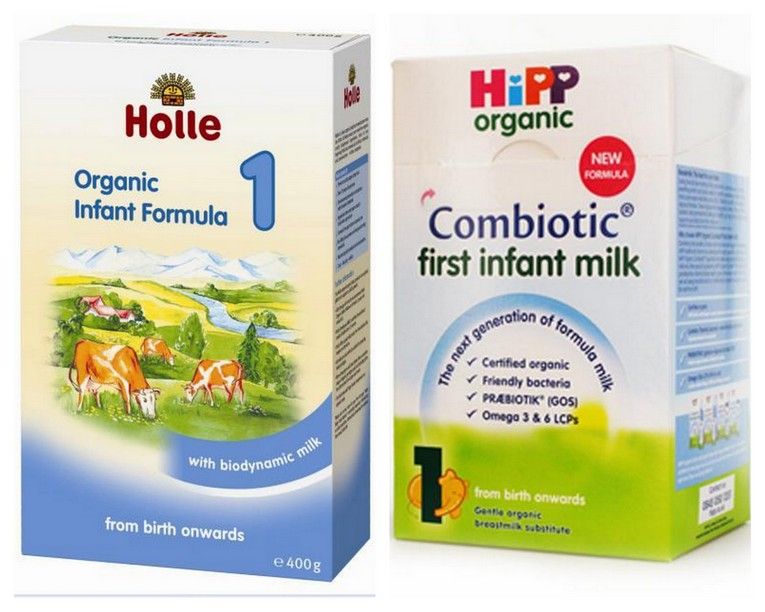 A Baby Center
Based in Cape Cod, this diaper bank serves to meet the basic needs of the youngest members of their community – babies and infants. the services provided are done so at no cost to the client.
Coahoma County Diaper Bank
Its mission is to help lighten the burden of parents and children living in the Mississippi Delta. They provide emergency baby supplies such as diapers, wipes, formula, and baby toys and clothes.
Eastside Baby Center
EBC distributes items to children and their families living in poverty in King South Snohomish, Kitsap, and West Pierce Counties. aLong with their 49 partner organizations, they distribute almost 80,000 items annually.
Greater DC Diaper Bank
For those parents living in the Washington DC metropolitan area, this diaper bank is a lifeline, providing all the essential items that a baby needs from food to diapers to wipes.
Moms Helping Moms
This New Jersey bases foundation provides low-income families with essential baby items such as diapers, formula, and wipes.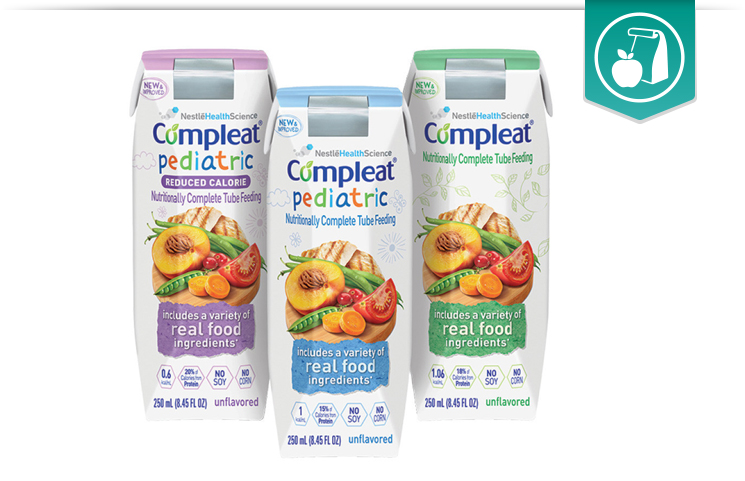 WeeCycle
This is a nonprofit organization serving families in Colorado. They partner with other local services to provide necessities to families with infants and toddlers.
View in gallery
Can You Donate Formula To Food Banks?
You can donate baby formula to food banks as there are concerns for the safety of the baby.
Food banks can offer families food for parents and also older children, helping to ease the financial burden on those that are struggling. Food banks also do not distribute infant formula either, for the reasons mentioned above.
Local Infant Formula For Emergencies Inc (LIFE), Houston
LIFE Houston provides emergency formula and food for hungry babies along with information about proper infant nutrition.
They provide this service through monetary donations and also through the donation of non-expired infant formulas. They can also supply medically necessary formulas as well as standard baby formula.
| | | | |
| --- | --- | --- | --- |
| Store Brand HEB, Kroger, Parent Choice Target | Similac Brand | Enfamil Brand | Gerber Brand |
| Advantage or Infant | Similac Advance | Enfamil Infant | Good Start Protect |
| Tender |   | Enfamil Gentlease | Good Start Gentle |
| Sensitivity/Gentle | Similac Sensitive (for fussiness & Gas) | Enfamil Gentlease |   |
| Soy-Based | Similac Isomil or Similac Sensitive (Soy) | Enfamil ProSoBee | Good Start Soy |
| Gentle | Total Comfort For Discomfort |   | Good Start Soothe |
| Added Rice | Similac Sensitive (For Spit-Up) | Enfamil AR |   |
| Neocare | Similac Neosure | Enfamil EnfaCare |   |
|   | Similac Alimentum | Enfamil Nutramigen |   |
FAQs
Can I sell formula?
You are permitted to sell any baby formula that you have acquired legally and not through government programs like WIC – it is a violation of Federal regulations to attempt to sell or gift formula that was obtained through the WIC program.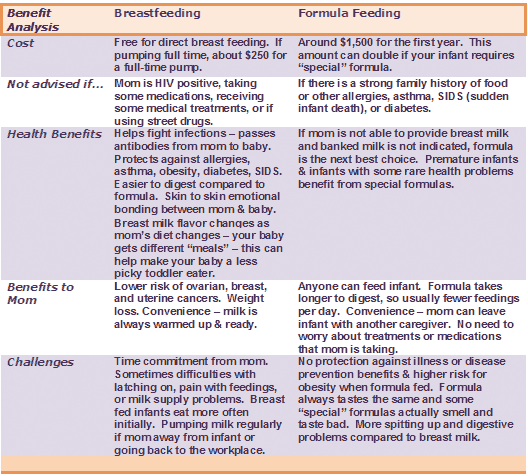 Can you donate opened formula?
Unfortunately, you can donate opened baby formula as there are huge risks of contamination.
But instead of throwing it away, you could use it in the garden as it makes a great fertilizer for your plants.
How long does formula powder last once it's opened?
Most experts say that once a baby formula is opened it must be used within a month. 
The sealed formula will last longer than one month, but you must not use it after the expiry date – this date is not a suggestion.
The Final Thought
Being a parent is hard but being able to help another less fortunate parent is a real gift. By donating any unused baby formula to the right places they will ensure that it gets to the people that need it most.
Hopefully, we have been able to provide you with a link to an organization in your area that you may be able to help out with a donation.
Emma Davies
Hi, I'm Emma and I'm a mother to 5 beautiful children aged from 1 to 21 years old- life is hectic! I have learned so much along the way, not only from my own children but also through my professional life.
In my positions as a Childminder and Teaching Assistant, I have studied Child Development and The Early Years Developing Practice. I wish to share all of this knowledge and help you with your own parenting journey!
How the baby formula debate is harming food banks – The Oxford Student
Image description: a baby being fed from a bottle
The view that formula milk is significantly inferior to breast milk, or worse, downright harmful for children's health, has been causing a shortage of baby formula in food banks. This is an extremely alarming trend that puts the health of children in danger. It seems especially detrimental in light of the fact that many families that are struggling financially rely on formula milk to feed infants.
Breastfeeding is a practice for the nutrition of infants during the first months of their life that is vastly accepted around the world. Infant formulas are rich in iron in order to mimic breast milk. Even though several organisations promote breastfeeding as the most favourable option for the first twelve months of the child's life, there has been some backlash precipitated by recent research.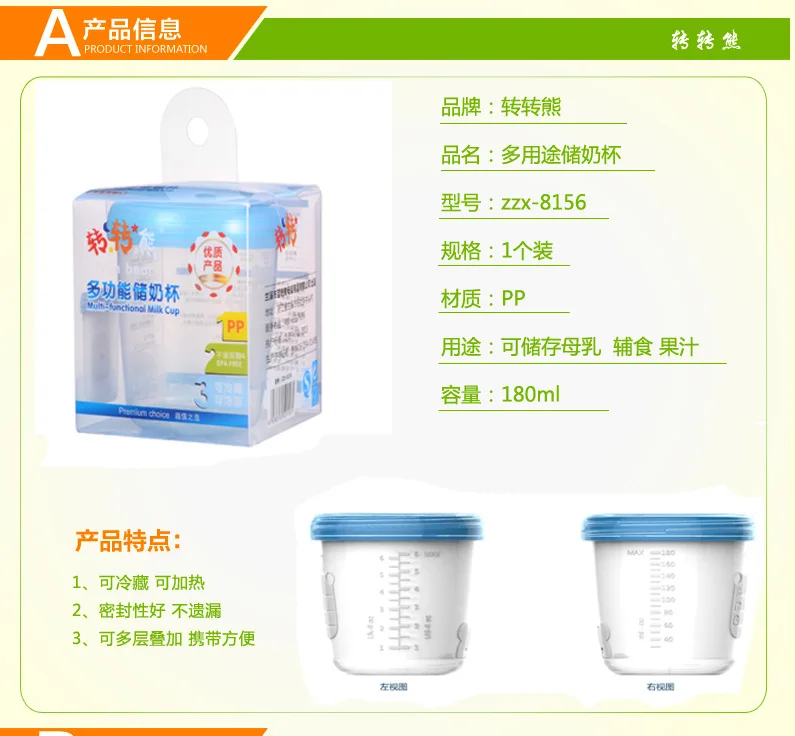 It has been observed that breastfeeding has lost in popularity and the United States of America is among the pioneers that promote the usage of baby formula instead of breast milk, supporting the baby formula industry.
UNICEF recommends that food banks do not provide baby formula to mothers due to concerns for the safety of the baby – there are many different products on the market and it is difficult, if not impossible, to choose exactly the right one for the needs of each baby.
It is a shame that the debate pitting breast milk against baby formula is affecting the people that are most vulnerable and that need the government's help the most.
Supporters of breastfeeding argue that there is a high probability that infants that have not been breast-fed during the first months of their lives will face health problems later in life, such as diabetes or unstable levels of copper in their bodies. In addition, it has been argued that children that have not been breastfed are at a greater risk of dying in infancy.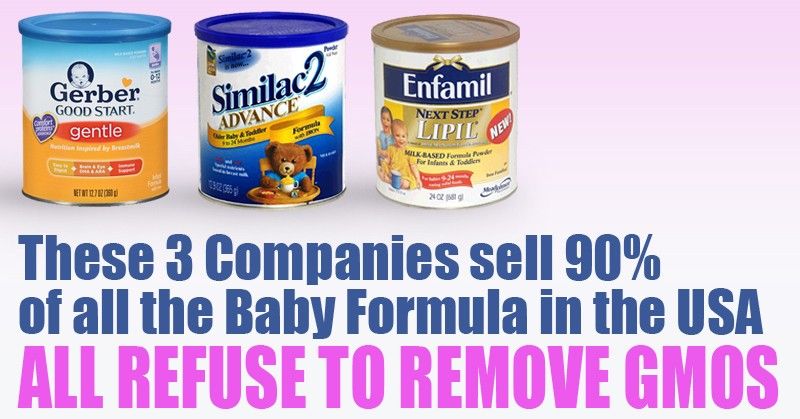 A major concern in relation to the consumption of baby formula is impairments in the absorption of minerals.
However, not every woman can breastfeed. For example, a woman may be on medication that does not allow her to breastfeed or may not be able to produce adequate milk to feed her baby. Some women may not choose to breastfeed because it could be painful or take up a lot of time and effort. Breastfeeding promotion has been so overzealous that it has imparted guilt on those who use formula.
Food banks have to turn away struggling mothers without giving them milk to feed their babies due to the guidelines they need to follow. When mothers become desperate, they water down the formula they have or feed their baby with cow's milk, even though it is unsuitable for children younger than one year old. Defending their personal autonomy to health workers may not be an option or a priority for people who are heavily financially dependent on these services. It is a shame that the debate pitting breast milk against baby formula is affecting the people that are most vulnerable and that need the government's help the most.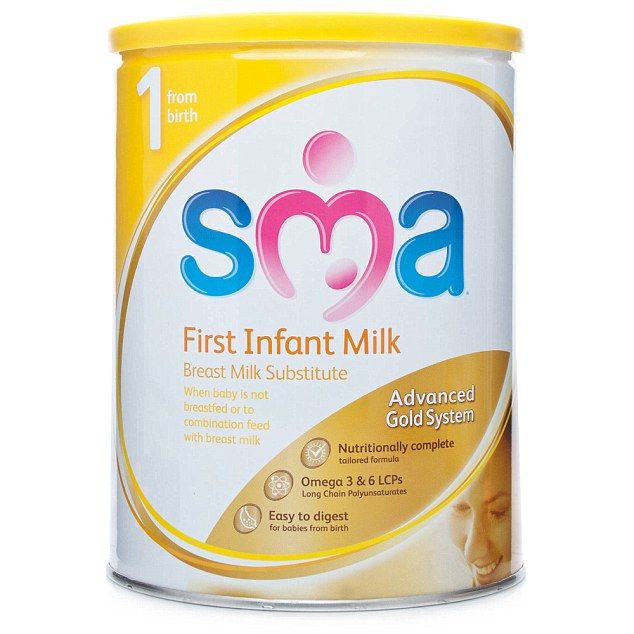 Optimal nutrition during infancy is crucial for a healthy life later on. There has been a shift in the stance that organisations dealing with infant feeding practices take on the issue – they used to promote baby formula quite extensively, but now increasingly advocate in favour of breastfeeding. These organisations aim to reduce incorrect feeding practices which can lead to infant malnutrition, and, while well-intentioned, they seem to fail by restricting women's options. Physicians and health providers can greatly influence mothers when it comes to selecting a feeding method; however, ultimately the choice should be up to the mother. The immoderate use of artificial infant formulas is a risk factor in comparison to the multiple advantages of breastfeeding, but women should have the opportunity to decide what works best for them. They should have the freedom to make the ultimate choice on a matter that intimately concerns their and their children's bodies, and wide availability of baby formula in food banks is vital to this.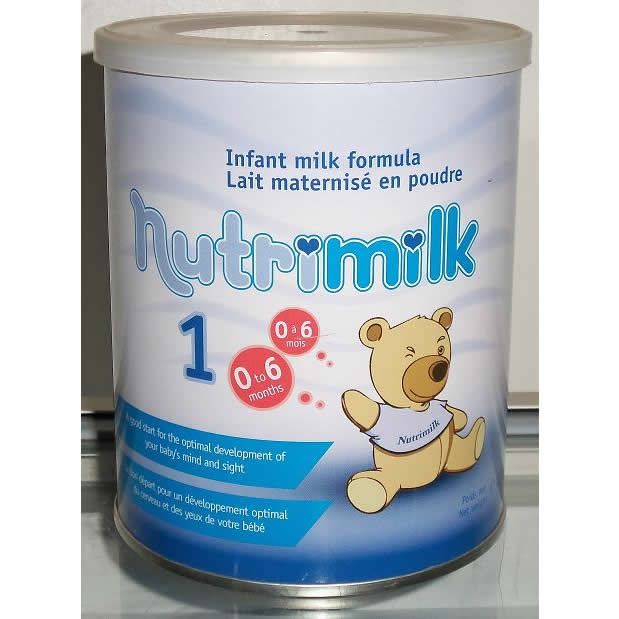 Image credit: Lucy Wolski on Unsplash
Post Views: 2,916
Food banks | EcoPort
​
Food security is achieved when all people, at all times, have physical and economic access to sufficient, quantitatively safe food to lead an active and healthy life.
Almost a third of all food produced (1.3 billion tons) is lost or wasted worldwide every year. They become waste that pollute the environment, contribute to the formation of greenhouse gases and climate change. Enormous resources were spent on the production of this mass of food. At the same time, more than 1 billion people in the world are constantly malnourished.
In the developed countries of Europe and North America, 95-115 kg of food per capita is wasted annually at the store or household level, while in low-income countries this figure is approximately 6-11 kg.
This depressing statistic prompted thoughtful people to reflect, which found expression in the creation of food banks.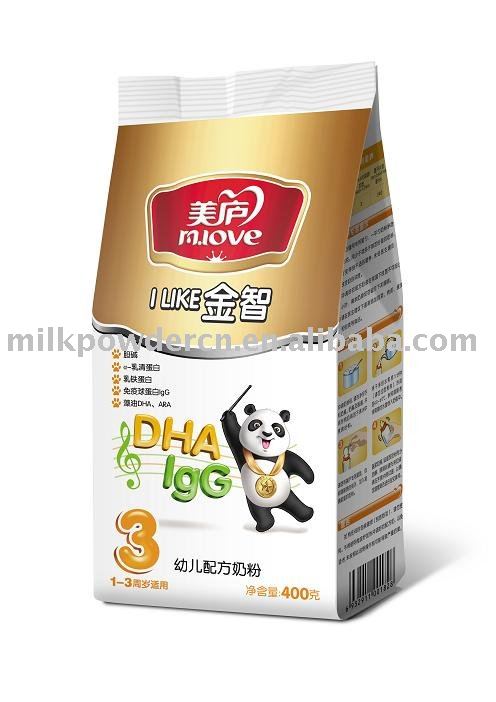 Food bank (Food bank, food bank, food fund) - a type of non-profit organization whose main activity is the accumulation of unclaimed (or specially collected) food products and their transfer to those in need independently or with the involvement of third-party organizations.
​
How the food bank works
Briefly, the operation of banks is as follows: farms, as well as from places of public catering.
These are substandard products, expired or near expiration date products that are difficult or impossible to sell, products with damaged packaging or unapproved for any reason.
Social services send information about the needy to the bank. They can be large families, single parents, migrants, people living on welfare or simply found themselves in a difficult life situation, shelters and rooming houses.
From the products received by the bank, volunteers form food packages and transfer them to the organization's distribution point or to municipal distribution centers.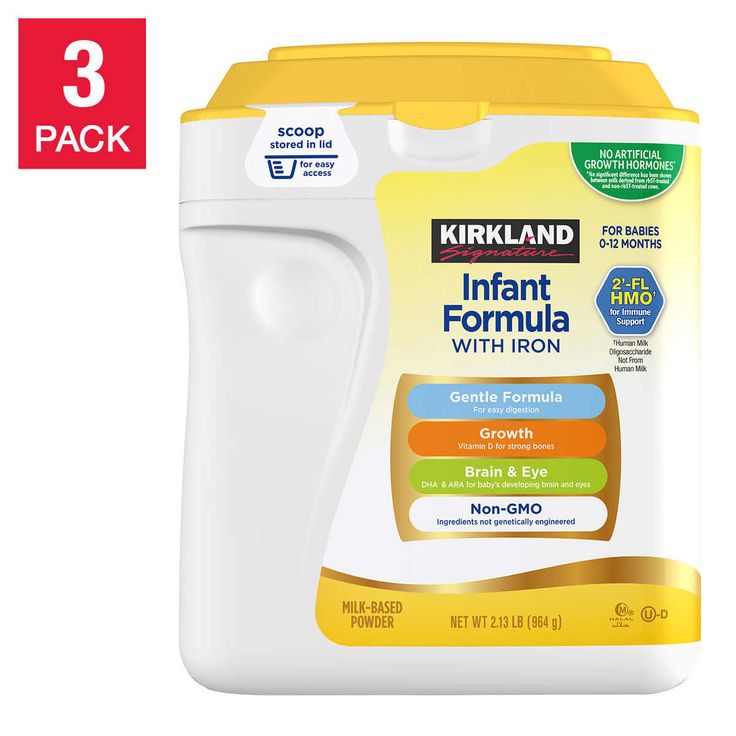 ​
Thus, for example, once a week a family can receive cereals, pasta, canned food, meat and dairy products, bread, vegetables and even sweets.
It is fresh fruits and sweets that are the first products that low-income families save on, so the joy and vitamins that get into the family in this way can hardly be overestimated.
In addition to the formation of food packages, part of the products goes to charity dinner programs.
​
Food Bank Principles
Respect and equity.
Products are not bought or sold.
Guaranteed delivery of products to those in need.
Product quality guaranteed.
Care for the reputation and privacy of all participants in the process is guaranteed.
The Mechanism is not a panacea and cannot serve as a long-term solution to the problem of hunger, overproduction and overconsumption of food. Organizations engage in educational activities and develop proposals to solve the problem of hunger, overproduction and waste for their governments.
Organizations exist on public and private grants and subsidies, and collect donations.
​
Interaction with the population and the state
To draw attention to the problem of hunger and overproduction of food, food banks work with the population, attract volunteers, conduct various actions in favor of the hungry and actions that draw public attention to the problems of overconsumption and environmental pollution. Often such promotions are held in hypermarkets and consist of giving away part of the purchased food to volunteers or buying food specifically for the organization.
The activity of food banks is directly connected with local self-government and guardianship authorities.
It is a recognized fact that it is non-profit (volunteer) organizations that are the most effective tool for the implementation of such tasks.
This is due to the very non-profit nature of the organizations, as well as the powerful educational and social potential associated with working with the population and attracting volunteers.
In many countries, the authorities have appreciated the advantages of such organizations, and the state purposefully helps them financially. In addition, countries support volunteer programs of such organizations, which increases the public's respect for volunteering. Also, in a number of countries, the activities of food banks are supported by legislative decisions of the authorities to ban the burial or destruction of food suitable for food.
​
List of useful resources
Large Wikipedia article in English
"To the bank for food", review article by Azhi Khanova, the list of used resources contains 33 items, including many references to food banks in different countries
Food and Agriculture Organization of the United Nations (FAO) (Eng. Food and Agriculture Organization , FAO) and in particular:

FAO Food Loss Report
Main findings of the report in Russian

International non-profit organization that fights world hunger by creating, maintaining and strengthening food banks around the world
Declaration of the World Summit on Food Security, Rome, 2009
Website of the Estonian Food Bank in Russian
Food bank in Russia
Information resources for families affected by formula shortages
Home
Infant Formula Shortage
The shortage of infant formula throughout the country has caused stress in many families. These resources will help families find foods that will help them feed their children well. The information below is provided by organizations such as the American Academy of Pediatrics (AAP, American Academy of Pediatrics) (link in English), U.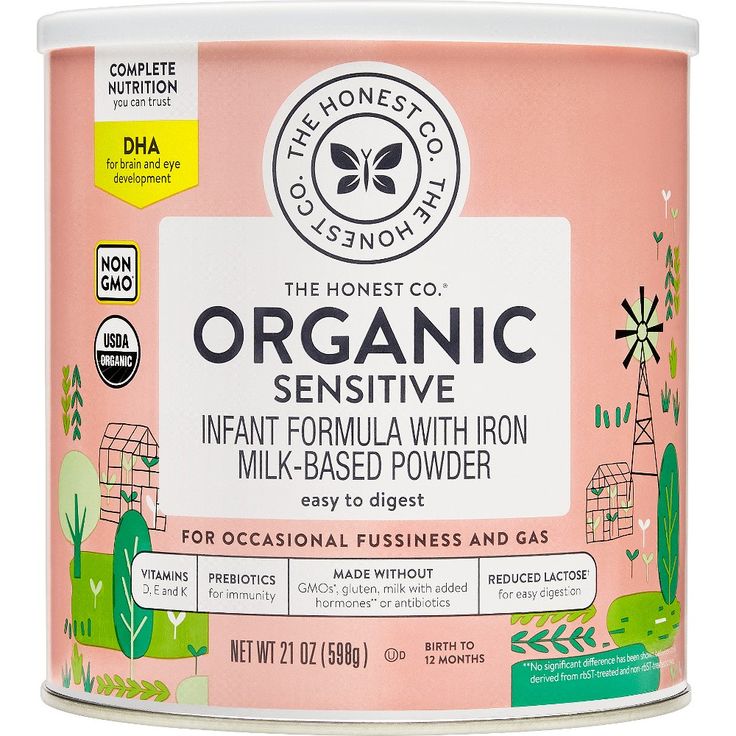 S. Department of Health and Human Services (US Department of Health and Human Services) (link in English), Washington State Women, Infants and Children Nutrition Program (WIC), Centers for Disease Control and Prevention (CDC, Centers for Disease Control and Prevention) (link in English) and U.S. Food and Drug Administration (FDA, US Food and Drug Administration) (link in English).
What should I do if I can't find formula for my baby?

For information about your child's nutrition, it is best to contact your pediatrician, nurse or clinic. Contact them if you have any questions.

If you are on WIC:

Contact your local WIC clinic (link in English) to find out how you can get formula for your baby. WIC is now providing more types of milk formulas to give families a greater choice of products.
If you cannot go to your local clinic, call your state WIC office at 1-800-841-1410, Monday through Friday, 8:00 am to 5:00 pm.
Visit the Washington State WIC Program website (in English) to learn more about WIC approved infant formula.

Basic Food benefits from the Supplemental Nutrition Assistance Program (SNAP) can be used to buy infant formula at a variety of stores, including pharmacies. You can use these allowances to shop online or in a brick-and-mortar store. To find out if you qualify for SNAP benefits, visit Parenthelp123 (in English) or call 1-800-322-2588.

All other families can:

Choose products from small shops and pharmacies or buy online from company stores and pharmacies.
Contact manufacturers directly:

Use Gerber's MyGerber Baby Expert (link in English) to connect with a Certified Nutrition or Lactation Consultant by phone, text, Facebook Messenger, web chat, or video call . It will help you find a similar milk formula that may be more affordable.
Call the Abbott Consumer Hotline at 1-800-986-8540.
Use the Abbott Rush Request Form (link in English). Ask your OB/GYN, pediatrician, nurse or clinic to apply for an urgent item through Abbott.
Call Mead Johnson/Reckitt Customer Service at 1-800 BABY-123 (222-9123).

Check out the community information resources:

Find a Community Action Agency (CAA) near you (link in English). Your local CAA can give you formula or help you contact local agencies that have formula in stock.
Call United Way 2-1-1(link in English): Dial 2-1-1 to be connected to a Public Information Resources Specialist at United Way. It can help you find food outlets and other places where you can get cheap or free formula and baby food.
Call your food bank (link in English) to find out if formula milk is in stock.
Go to your doctor, nurse or hospital for donated milk. With a prescription, you can get quality donor breast milk from Northwest Mother's Milk Bank (link in English).

In such an emergency, the American Academy of Pediatrics states that most children can switch to any available formula, including store brands, unless your child needs formula. If your child is using certain highly hydrolyzed formulas (link in English) or amino acid formulas such as Elecare, ask your pediatrician, nurse or clinic about other options.
Check with your OB/GYN or pediatrician, nurse or clinic to see if they have formula samples on hand that they can provide.

Can I add more water to formula milk to keep it longer?

No. You should always follow the instructions on the package and any information given to you by your pediatrician, nurse or clinic. Diluted formula is dangerous and can result in your baby not getting enough nutrients. This can cause serious health problems.

Can I make formula milk at home?

The American Academy of Pediatrics strongly advises against making your own formula. Homemade formula is not safe and does not provide enough nutrients for the baby. Some infant deaths have been linked to homemade formula feeding.

Can I get imported infant formula?

Managed by U. S. The Food and Drug Administration (FDA) has taken steps to increase the supply of imported infant formula. On May 16, the FDA said that imported products that meet safety and nutrition standards could enter the US in the coming weeks (link in English).

Can I feed my baby formula for children aged 1-3 years?

The American Academy of Pediatrics (AAP) does not recommend feeding these formulas to infants. However, the AAP adds that if you have no other choice, formula milk for children aged 1-3 can be given to babies who are almost one year old for a few days.

Can I give preterm formula to a term baby?

The American Academy of Pediatrics (AAP) states that infant formula made for premature babies is safe to feed term babies for several weeks if no other options are available.

Can I give my baby cow's milk instead of formula?

Whole cow's milk may be an option for a short period of time (up to a week) for babies over 6 months of age who are on regular (not special) formula milk, according to the American Academy of Pediatrics. They say that this is not ideal and that such milk should not be given for more than a week. When feeding cow's milk, it's important to make sure your baby gets enough iron to prevent anemia (link in English). It is also important to give your child a variety of solid foods that contain iron (such as canned meat baby food or iron-fortified cereals). If you need to feed your baby whole cow's milk for a week during a formula shortage period, discuss this with your pediatrician, nurse, or clinic staff.

Is it possible to feed a child with goat's milk?

Goat's milk is not approved for infant feeding in the United States. However, some countries have approved infant formula made from goat's milk. In U.S. management The Food and Drug Administration may consider allowing imports of these products during this shortage.

Can I give plant-based milk to my baby?

The American Academy of Pediatrics (AAP) does not recommend the use of milk alternatives for children who are under one year of age or who require specialty formula milks.