Food delivery after baby
The Best Postpartum Meal Delivery Services
One of the biggest things new moms often fail to plan for is what and
how
they will eat after giving birth. Thankfully, some awesome meal delivery services can nourish you in your postpartum recovery to help you feel your best.
Between changing diapers, feeding your baby, sneaking in some rest time, and learning how to parent, nourishing yourself can quickly fall down your priority list.
While you may have had every intention to batch-cook and freeze meals and snacks, the reality is that it often isn't enough. Having a meal service deliver ready-to-eat, pre-made meals right to your door can be a life-saver for your sanity and stomach.
They'll help you (ideally, your partner) pull together a nourishing, nutrient-dense, and satisfying meal in no time. Keep reading to find out which delivery services we love and how they stack up.
This post contains affiliate links.
Hello Postpartum may receive a small commission – at no extra cost to you – should you purchase through a link on this page.
Which meal delivery service is the best?
The word "best" is a pretty subjective term, so while reading through our round-up, it's essential to consider the needs of both you and your family.
Allotted budget
Number of people to feed
Dietary restrictions
Meal preferences
Delivery area
Customizable menu
Duration of program
The above list isn't exhaustive, but it will give you an excellent place to start to find the best meal delivery service for your postpartum recovery. Keep these points in mind as you read through our picks.
It's also important to consider that some meal delivery services deliver only the ingredients plus recipes while others deliver the meals cooked and ready-to-eat. We've denoted which is which throughout the post.
1. Splendid Spoon
Average cost/meal:
$9-$13 a meal
If ready-to-eat, healthy, mostly organic meals are your thing, then check out Splendid Spoon.
Their menu focuses primarily on smoothies and nourishing bowls of all kinds – soups, noodles, grains, and more – all designed to fuel you with delicious, high-quality ingredients.
Your food box will arrive chilled and ready for the fridge or freezer.
Splendid Spoon is great for postpartum recovery because minimal work is required from the fridge to your bowl. The most work you'll have to do is toss it in the microwave or saucepan. The meals do well in the refrigerator or freezer if you'd like to save them for later.
Additional Splendid Spoon details
Plans: five different plans are available, ranging from breakfast only to breakfast, lunch, dinner, and reset
Menu selection: your menu is fully customizable with each delivery
Dietary options: customization of ingredients is not available at this time, but all meals are gluten-free and plant-based
Assembly required: smoothies are ready-to-eat; heating only required for bowls
EXPLORE SPLENDID SPOON
2.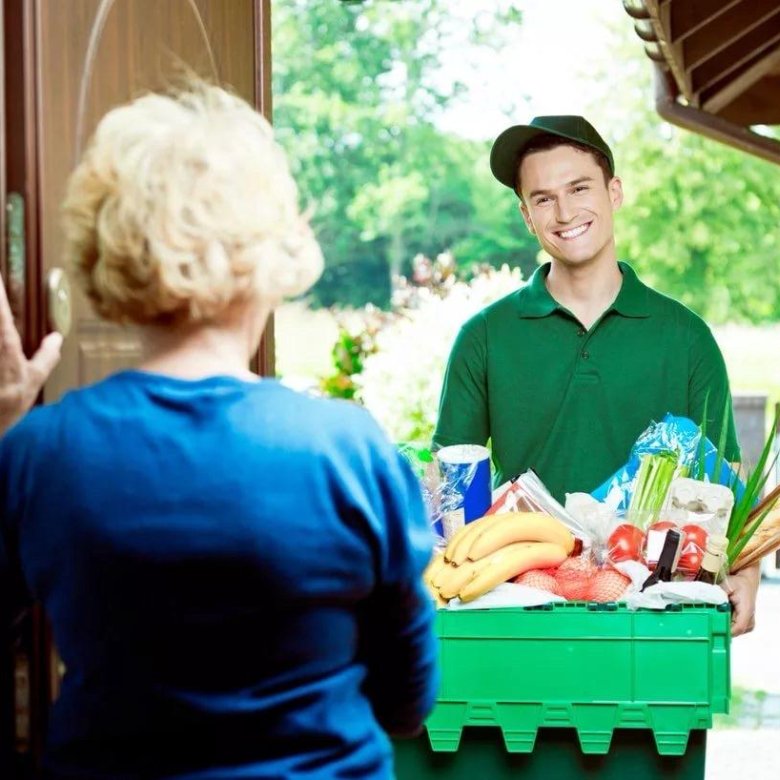 Daily Harvest
Average cost/meal:
$6.99-$7.75 a meal
If you're digging the ease that Splendid Spoon provides, then you'll love what Daily Harvest has to offer because they have an even greater variety of meals.
While Splendid Spoon's smoothies are ready-to-eat, the smoothie cups from Daily Harvest require you to dump the frozen ingredients, along with a liquid of your choice, into a high-speed blender. Easy enough, though.
You'll also find a large variety of meals – such as flatbreads, soups, forager bowls, oat bowls, chia bowls, and even superfood ice cream – that are ready for easy eating during your postpartum period. Everything is pretty much done for you other than heating or blending as far as prep work goes.
Additional Daily Harvest details
Plans: available in small (9 items), medium (14 items), or large (24 items)
Menu selection: your menu is fully customizable with each delivery
Dietary options: customization of ingredients is not available at this time, but all meals are gluten-free and dairy-free
Assembly required: almost ready-to-eat, only heating or blending required for most meals
SAVE UP TO $40 ON DAILY HARVEST NOW
3.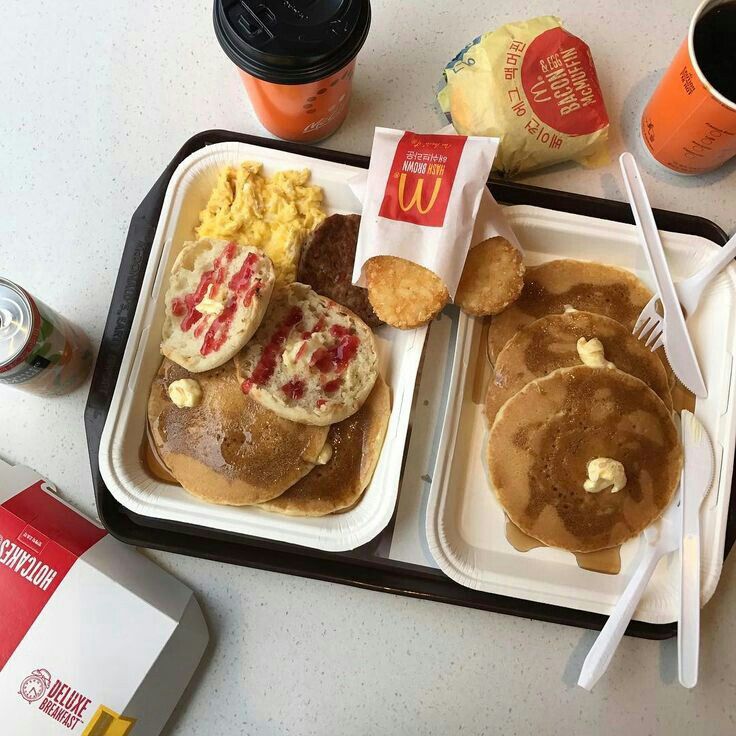 Sakara
Average cost/meal:
$19-$23 per meal
While Sakara is undoubtedly a more significant investment than Daily Harvest or Splendid Spoon, there's no denying the quality of ingredients (locally sourced and organic) and creativity that goes into every meal.
With Sakara, it's like having chef-created, nutritionist-approved meals sent to your door. From superfood waffles to beetroot veggie burgers to avocado cacao pudding, the meals from Sakara feel truly nourishing and divine.
Exclusive Sakara savings for our readers
Save 20% on your first Sakara meal delivery with code XOHELLOPP — check out next week's menu.
Along with your meals, you'll receive a menu for the week, a sample of their Detox Tea, five days of their Complete Probiotic, and concentrated Beauty and Detox Water Drops.
Due to the higher price point, a meal delivery from Sakara would make a great gift to add to your registry for friends or family to split.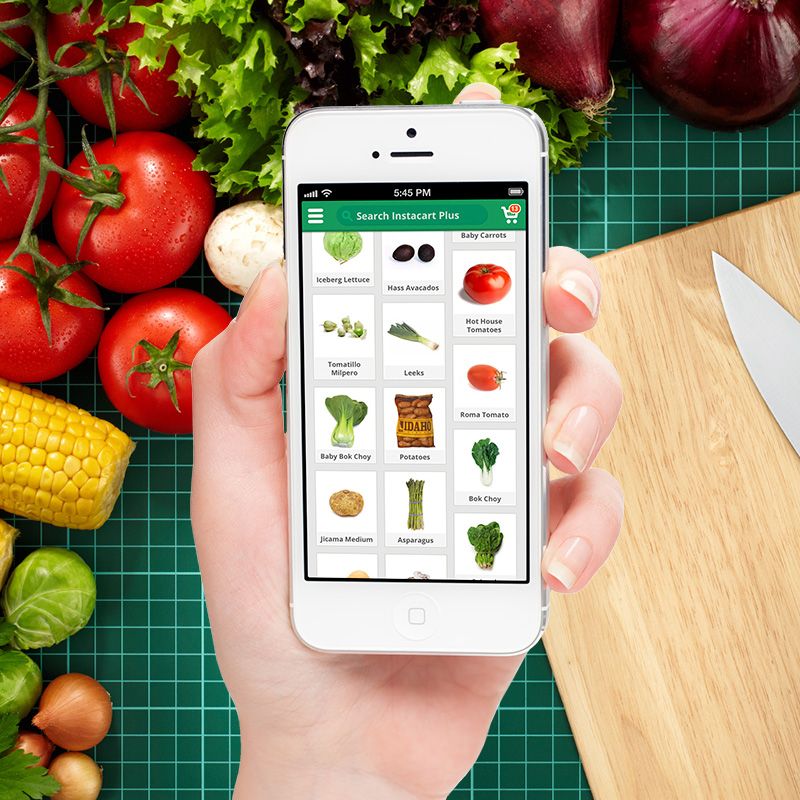 Additional Sakara details
Plans: two, three, and five-day meal plans of a minimum of two meals per day
Menu selection: the menu is pre-set and cannot be changed
Dietary options: depending on your program, Sakara may accommodate severe allergies. All meals are gluten, and dairy-free.
Assembly required: ready-to-eat, only heating required on some meals
EXPLORE SAKARA NOW
4. Gobble
Average cost/meal:
$11.99 per meal
Unlike the meal delivery services listed above, Gobble does require some meal prep work on your end. Thankfully, all meals are designed to be ready within 15 minutes or less, so you won't be dedicating too much time to the kitchen.
When you open your meal delivery box from Gobble, you'll see that they do a lot of the prep work for you, including par-cooking (partially cooked) grains, sauces, and pasta, as well as slicing and dicing required vegetables and meat.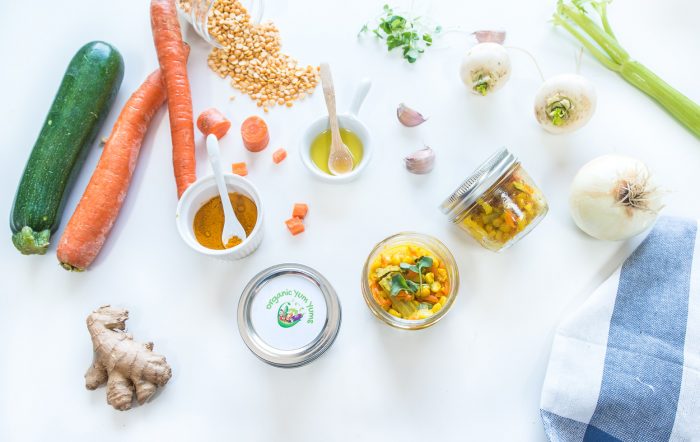 If you check out their menu, you'll find they offer plenty of dinner and lunch options and have soups, salads, breakfast, and even dessert options available. Check out their upcoming weekly menus to get an idea of their offerings.
Additional Gobble details
Plans: select from three or four nights/meals per week
Menu selection: your menu is fully customizable with each delivery
Dietary options: your meals can be prepared dairy-free, nut-free, or gluten-free by withholding certain ingredients in your meals
Assembly required: meals are not ready-to-eat, but a large portion of the cooking (slicing, dicing, and par-cooking) has been done for you
EXPLORE GOBBLE
5. Ritual Meals
Average cost/meal:
about $30 per meal
Oct. 2021 update: we've heard that Ritual has paused their postpartum meal delivery services and will update the post with any updates.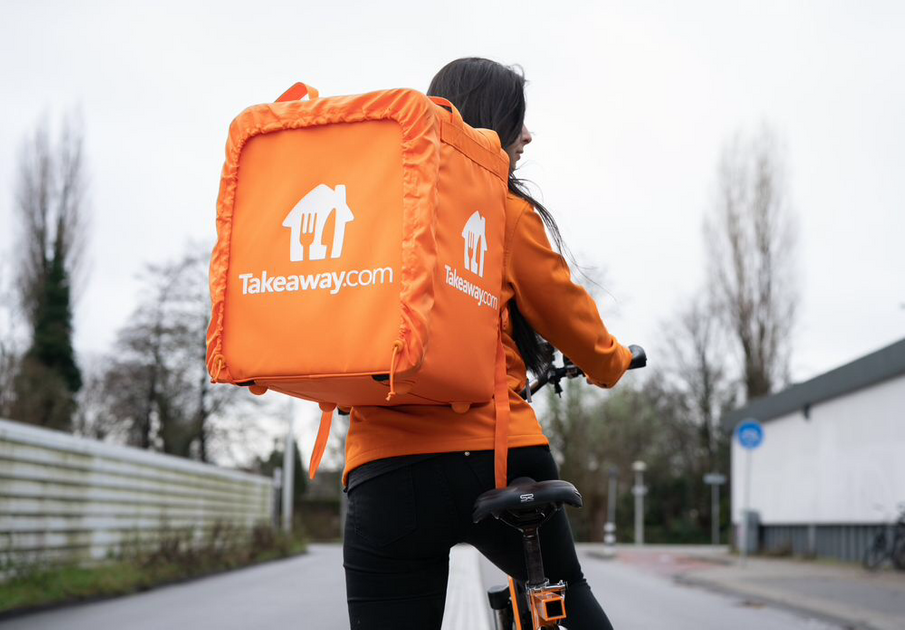 Designed specifically for postpartum mothers, Ritual Meals offers organic meals, snacks, and teas delivered to your door. All meals are fully cooked, ready-to-eat, and made with high-quality, nutrient-dense ingredients to encourage postpartum recovery.
The meals are nutritionally designed to encourage a healthy recovery, promote hormonal balance, encourage energy levels, and support a healthy milk supply if mom is nursing.
Ritual Meals was founded by two moms who discovered the power of Chinese Medicine and healing herbs during their postpartum recovery. Many of these principles can be found in the Ritual Meals meal delivery programs.
Additional Ritual Meals details
Plans: available in two, three, and five-day programs
Menu selection: your menu is fully customizable with each delivery
Dietary options: customization of ingredients is not available at this time
Assembly required: ready-to-eat, only heating required on some meals
EXPLORE RITUAL MEALS
A side-by-side meal delivery program comparison
| | | | | |
| --- | --- | --- | --- | --- |
| | Budget-friendly? | Custom menu? | Ready-to-eat? | Organic? |
| Splendid Spoon | ✓ | ✓ | ✓ | ✓* |
| Daily Harvest | ✓ | ✓ | ✓ | ✓ |
| Sakara | | | ✓ | ✓ |
| Gobble | ✓ | ✓ | | |
| Ritual Meals | | ✓ | ✓ | ✓ |
*Note: While most Splendid Spoon's ingredients are organic, there are a few exceptions in some bowls and smoothies.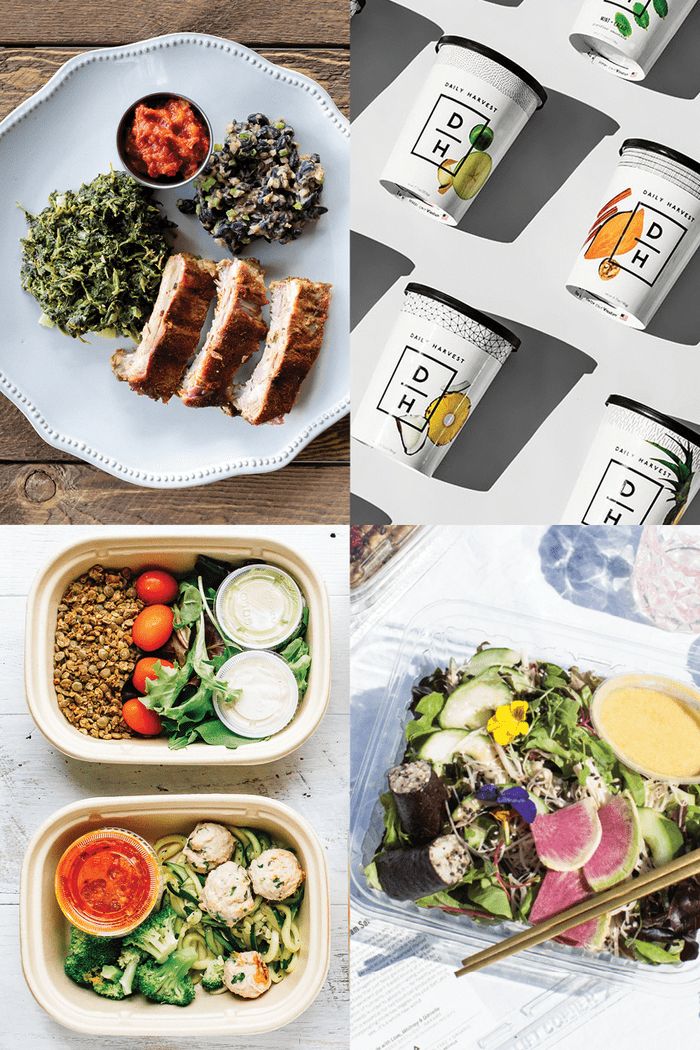 Make sure to check each label for the most up-to-date ingredient list.
Our pick: the best postpartum meal delivery service
Winner:
Daily Harvest
All things considered – budget, flexibility, menu options, ingredient quality, etc. – our postpartum meal delivery service pick is Daily Harvest.
We love the seemingly endless meal options from flatbreads to chia and oat bowls to superfood bites perfect for breastfeeding mamas. Plus, all ingredients are organic, and you can easily update, edit, and skip your delivery schedule through your phone.
Order Daily Harvest now and save up to $40 on your box.
Runner up:
Sakara
While the average cost per meal is higher than almost all other meal delivery services on our list, we know it's with good reason. The ingredients and care that go into every Sakara meal are unparalleled, and you can genuinely taste the difference.
Keep in mind because the program is entirely plant-based, some moms might find they need to add in additional sources of animal protein and extra snacks throughout the day.
Make sure to listen to your body and its needs.
Don't forget; you can save 20% on your meal delivery with our exclusive Sakara discount code XOHELLOPP at checkout.
Order Sakara now and save 20% on your order.
Local postpartum meal delivery services
While there are many national meal delivery services to help you recover during postpartum, there are plenty of local options in larger cities if you'd like to support your local community.
If you'd like to check out the local options in your area, a quick Google search for "postpartum meal delivery service + your city name" can help you get started. We've rounded up a few major cities and their leading postpartum meal delivery services. Check them out below.
1. Seattle, Washington
Maven Meals
Westerly
2. New York City, New York
Nouri Kitchen
Modern Love
Chen Mommy
3.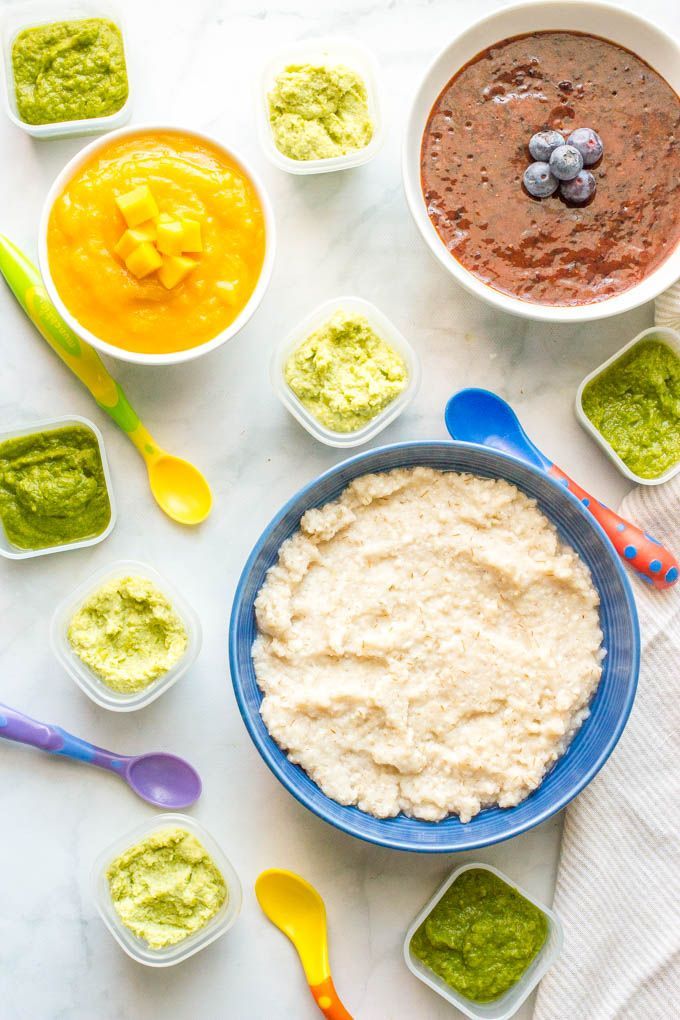 Los Angeles, California
Mama Glow
Milk + Seed
Motherbees
Additional postpartum nutrition resources
If you're interested in learning more about the importance of postpartum nutrition, check out some expert-created nutrition resources below.
Six Stress-Free Nutrition Tips
What Nutrients Do Postpartum Women Need?
The Five Pillars of a Nourishing Postpartum Recovery Diet
Tags: best of, meal delivery, meal ideas, must-haves, nourished, nutrients, nutrition, postpartum nutrition, recovery
Hello Postpartum
Postpartum Resource Library
Founded by new mom and self-care author Carley Schweet, Hello Postpartum aims to help fill in the gaps in postpartum care and support. At Hello Postpartum, we aim to create an accessible community where everyone can access postpartum education, research-backed articles, and support tools.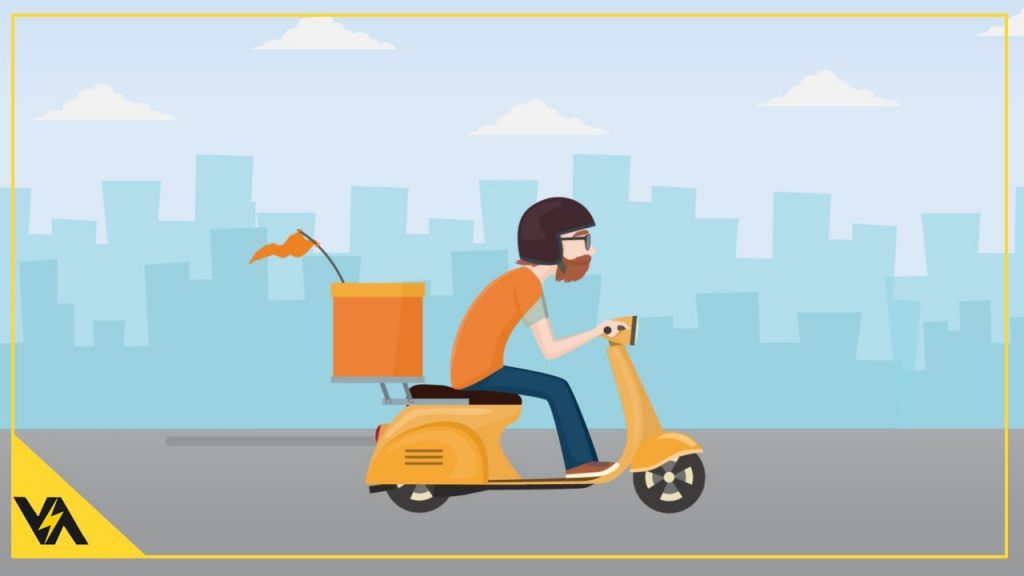 The Best Meal Delivery Services For New Moms In 2022
It's easy to take having a healthy meal together with your family for granted, but to new parents, it's a concept that quickly becomes elusive. Time and energy are both in short supply for new moms, with meal planning and cooking not on the list of priorities. We looked at many options to find the best meal delivery service for new moms and their families.
Freshly
Best Meal Delivery Service for new Moms
 4.8/5
There are several reasons why Freshly wins as the best overall meal delivery for new parents. For starters, their prepared meals are delivered fresh, so as a new mom, you get to savor fresh foods that taste like they were prepared in your own kitchen.
Freshly also hits a few points that are important to new moms. Freshly offers nearly 40 meal options on their menu, providing a great variety whether the meals are just for the new mom or for other members of the household who are also a little stressed and sleep-deprived.
Freshly breaks their meals down into 4 different categories, including one called FreshlyFit. Meals in this category feature healthy ingredients and a good balance of macronutrients for new moms who need nourishment but are also thinking about losing some of the baby weight and fitting into their pre-pregnancy clothes.
All the meals in the FreshlyFit category come in at about 500 calories and are portioned perfectly to satisfy the surge of appetite that sometimes comes with breastfeeding – all while being healthy. Freshly also offers a decent selection of meals for special dietary needs, so if you need to avoid dairy, gluten, or other common food allergens, they got you covered.
All of Freshly's meal options are heat & eat, with pricing that's based on how many meals you purchase per week. Their 12 meal plan is the most economical, at $8.49 per meal.
Sunbasket
Best Meal Choices
 4.
5/5
Sunbasket has some of the best meal choices of meal kits for parents we've looked at. Sunbasket is unique in that they offer both heat & eat options and meal kits, designed with everything you need to prepare the meals right in your own kitchen.
This works great for both new parents that just want to stick something in the microwave and those that don't mind a little time in the kitchen but want to streamline and simplify meal prep. Between the meal kits and heat & eat options, Sunbasket offers more than two dozen meal options on their menu every week.
Sunbasket's menus cater to a wide range of dietary lifestyles and preferences. Each meal is clearly tagged for special dietary needs, including diabetic-friendly, gluten-free, vegetarian, pescatarian, paleo, Mediterranean, and Lean & Clean options. Sunbasket's meals are created with organic, non-GMO ingredients.
Additionally, Sunbasket offers some breakfast options, snacks, smoothies, and a la carte options to simplify mealtime.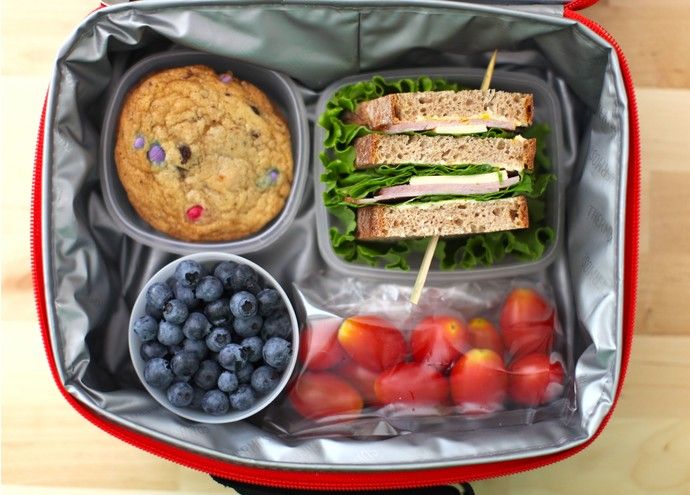 Daily Harvest
Best Quick Breakfast & Lunch
 4/5
Quick, easy, and nutritious is what matters when it comes to sneaking in a fast meal, especially right around breakfast and lunchtime when everything seems to be happening in a flurry with a new baby. Dairy Harvest is a way to get a nutritious meal that's also simple and tastes great.
Daily Harvest specializes not so much in complete dinners but rather smaller meals that are built completely on fruits and vegetables, delivered to your door, and ready in minutes. Daily Harvest offers a completely vegan menu of smoothies, bowls, flatbreads, soups, and nibbles.
Daily Harvest delivers quick meals with fresh, not frozen, ingredients that require at most one step to prepare. Smoothies need to be blended. Some bowls, like the oat bowls, require simple heating. Because each meal is based on fruits, vegetables, and whole grains, they're packed with nutrition.
Plus, many of them can be eaten with one hand – helpful if you have a baby in the other.
Sprinly
 4/5
Sprinly is a 100% plant-based meal delivery service that offers meals created from fresh, organic ingredients, no artificial preservatives, no refined sugar, and all 100% gluten-free. Their meals are delivered premade and fresh, never frozen. All you have to do is heat & eat.
Sprinly is a great option for new parents that already eat a primarily plant-based diet or are looking to become healthier now that they're responsible for this new little life (or even lose some of the pregnancy weight). With Sprinly's focus on quality, organic ingredients, you know you're getting the absolute best from them.
Sprinly offers three different plans – 6, 12, or 18 meals per week. All plans include free delivery. They're currently only serving parts of the east coast, midwest, and southern regions, so you'll want to check if you're in their delivery area.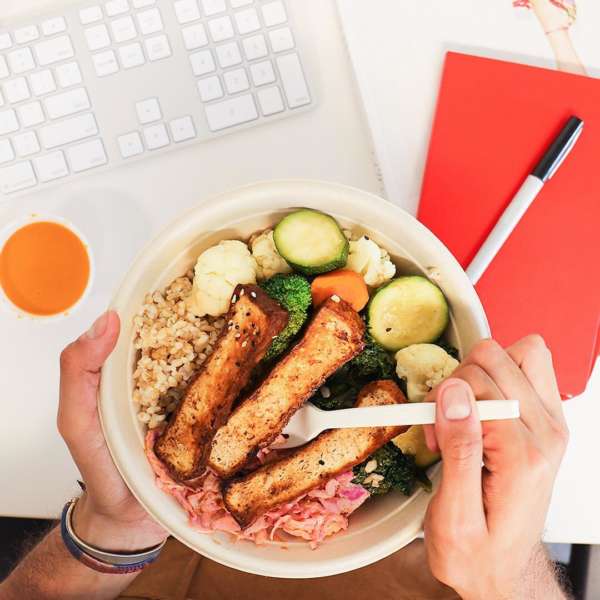 Sprinly is famous for its gluten-free pasta and veggie-spiral noodle bowls. They also offer gorgeous salads, just bursting with so much color that your mouth will start watering just looking over the menu. Selections per week are limited to about six on average. Sprinly's customers claim that the portions are more than satisfying and always hit the mark where taste is concerned.
Gobble
 4/5
When you have a new baby at home, what you really want is a delicious, home-cooked meal that takes practically zero effort and time to get on the table. Gobble delivers with new parent food delivery with an emphasis on 15-minute meals.
Gobble meal kits include fresh, not frozen, ingredients. So, there's no thawing involved in the meal prep. Gobble has two separate plans – the Classic Dinner Plan or the Lean & Clean Dinner Plan.
There are about 24 meal options each week on the Gobble menu, and these include a few breakfast and dessert options.
Each meal is tagged for potential allergens – ideal if you're nursing a baby with food sensitivities. Plus, most meals can be customized in some way, such as switching out one type of protein for another.
With Gobble, you're going to find that the ingredients in your meal kit are prepped more thoroughly than meal kits from other companies. This is part of their magic for saving you time in the kitchen. The menu is diverse, and you'll no doubt ask yourself how some of these dishes can be prepared in 15 minutes, but they truly can.
Meals start at $11.99 per serving, which is more than what you'll pay for other services but keep in mind that more of the prep is done for you, and meals from other services will usually take at least twice as long to prepare.
Gobble doesn't deliver to Montana, Nebraska, North Dakota, and South Dakota.
Home Chef
 3.5/5
Home Chef is a great meal kit delivery option when you've got a slightly larger crew to feed at home.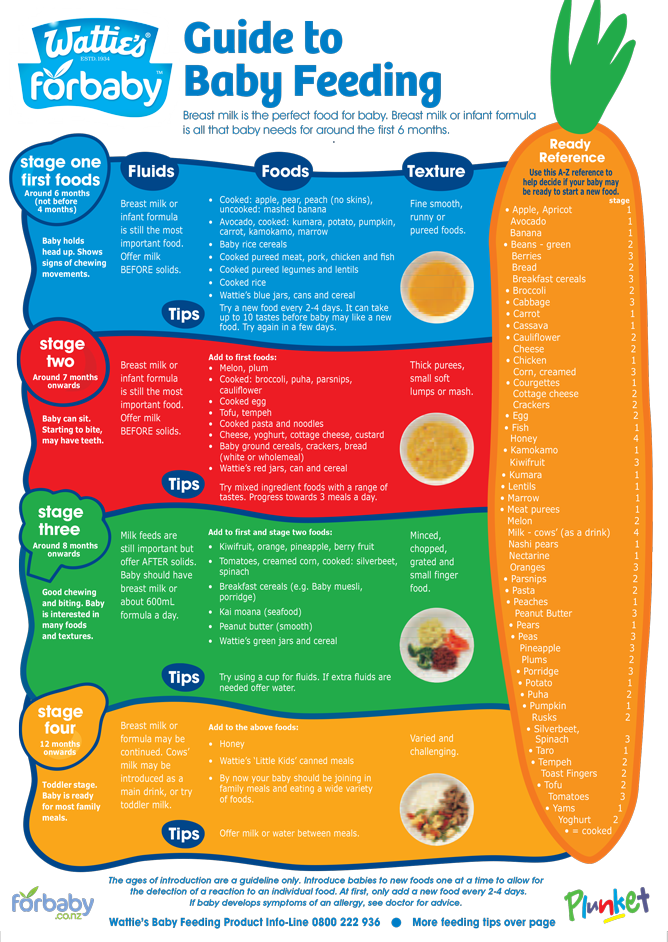 If there are older children in the house, or maybe you have house guests there to help take care of things around the house and help as you recover, Gobble is a perfect meal solution.
Home Chef offers both meal kits to prepare simple, delicious meals in your kitchen with precut and measured ingredients and a selection of oven-ready meals prepared and delivered in an oven-safe container. All you do is heat and eat, enjoying a warm, comforting meal with your family.
Home Chef's menu also includes grill-ready meals, perfect for sitting outside and getting some fresh air while you enjoy a meal, along with healthy entree salads, a culinary collection, and more. Another reason Home Chef is good for whole family meals is their diversity and range of flavors.
Home Chef offers about 15 meal options each week, some of them being 15 minute or fewer meals. Many of the meals are classic but brought to life with new flavors. Think along the line of meatloaf with spiced brown sugar glaze or a chipotle lime cheesesteak sandwich—simple, well-liked favorites with a bit of a new twist.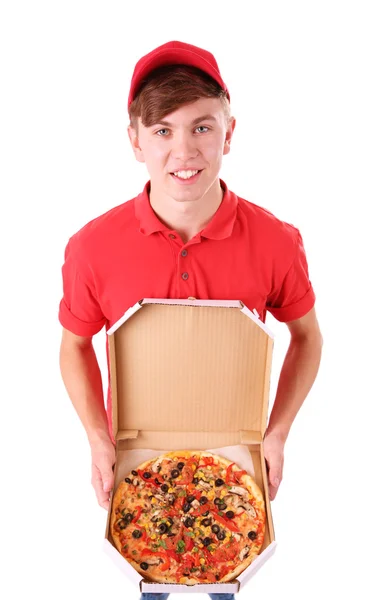 For whole family meals, Home Chef is also a great option because of their pricing. You get fresh ingredients, tasty recipes, and satisfying portion sizes starting at only $6,99 per meal. Some meals can be customized, and you'll be asked about dietary preferences when signing up.
Pete's Paleo
 3.5/5
Paleo is a popular dietary lifestyle, but Paleo "rules" can make it difficult to easily plan and prepare meals when you're at home with a new baby. When looking at the different Paleo options for meal delivery, Pete's Paleo comes out on top for their fresh, delicious prepared Paleo meals.
Pete's Paleo's menu changes seasonally to provide the freshest, best tasting, prepared meals. With about 10 options on the menu each week, each meal is packed with a perfectly portioned 5 ounces of protein and 7 ounces of Paleo-approved veggies.
The Pete's Paleo site helps you view each seasonal menu, and it gives you a breakdown of the macro count of each dish.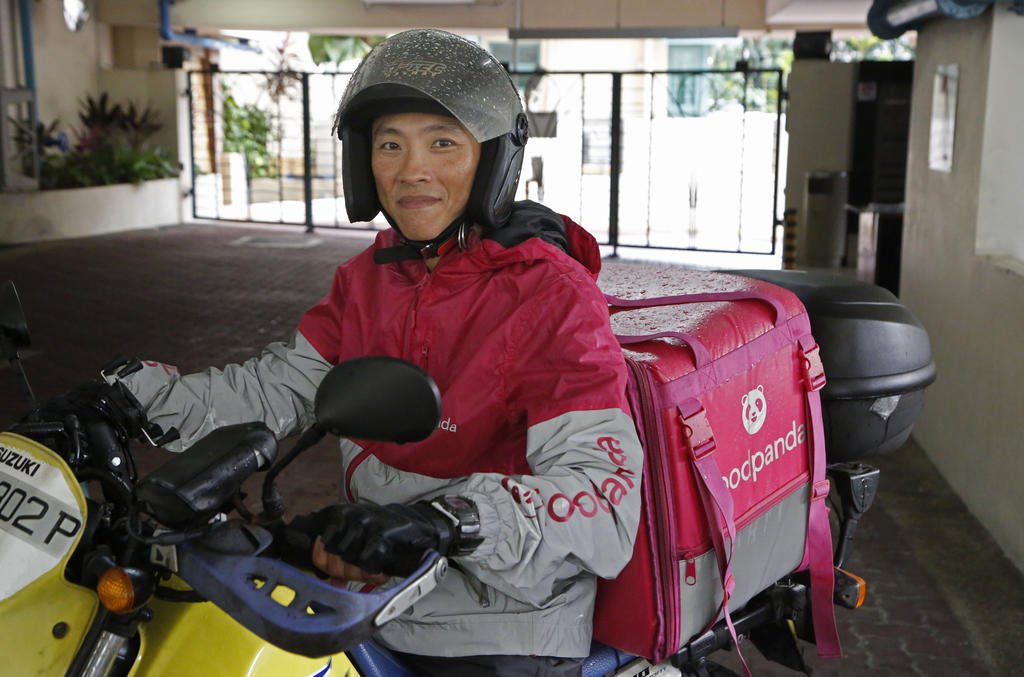 If you're trying to juggle Paleo meal planning with a newborn, Pete's Paleo is a lifesaver.
Pete's Paleo costs a little more than most other meal delivery services. Prices range from about $14-$16 per meal. For that, you're getting perfectly portioned Paleo meals that are fresh and ready to heat & eat. Pete's Paleo uses organic ingredients, along with hormone-free and grass-fed proteins whenever possible. A vegetarian and keto menu are also available.
Baby Food Delivery
Eventually, that new baby of yours is going to be ready to explore the world of solid foods. There's an undercurrent of debate between those who make their own baby food and those who choose premade baby food options. Regardless of the side you're on, the truth is that fed is best, but you still want to make sure you're filling that little tummy with only the highest-quality foods.
Two services, Yumi and Little Spoon, stand out for offering prepared baby food delivery that will completely simplify your life while allowing you to rest easy, knowing your baby is getting top of the line nutrition and ingredients.
 3.5/5
Yumi uses only certified organic ingredients in their baby foods. They offer four different stages of solids, from pureed single foods that are perfect for when baby just starts on solids to finger foods for toddlers.
With Yumi, you can expect some standards, like pureed peas or pears, but you'll also find more unusual combinations, like dragonfruit chia pudding or purple sweet potatoes and blackberry.
Each meal option lists exactly how many ingredients it contains. Meals are prepared fresh, jarred, and shipped to you. They stay fresh for up to 7 days in the refrigerator or two months in the freezer. Cost ranges from $3.75-$4.30 per meal, depending on the quantity ordered.
Little Spoon
 3.5/5
Little Spoon offers everything from fresh, organic meals for your baby to vitamins and child-friendly natural remedies. Their baby foods are made in small batches, with no heat processing, preservatives, or additives.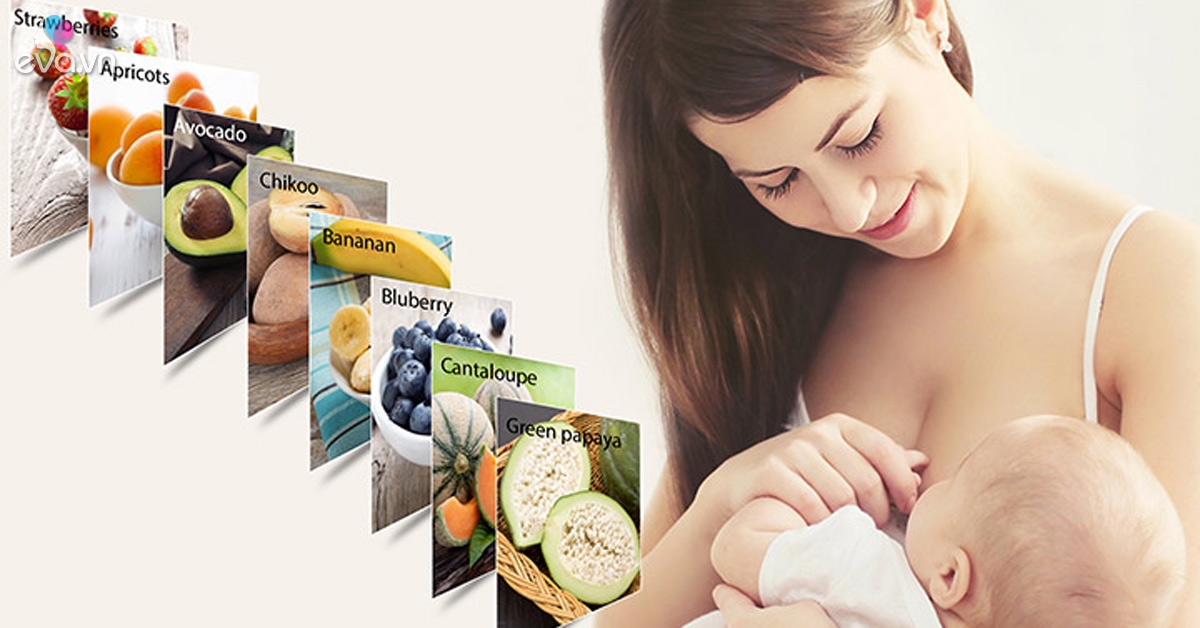 Plus, they have a menu of more than 100 rotating flavors.
Little Spoon's baby food menu can be filtered out by texture, making it easy to find meals for your baby's stage of development. They use interesting flavor combination to expose your baby to new, healthy foods in a way they'll enjoy. They almost always have a few special seasonal blends to try as well, like the Gingerbread "Cookie" made with pumpkin, squash, sweet potato, pear, and spices.
Babyblends start at a low cost of $2.74 per meal. Once your little one advances beyond the blends, you can order from Little Spoon's selection of meals for toddlers. Each nutritionally balanced meal cost less than $5.
What's Important To New Moms
When coming up with this list of the best meals for new moms delivered, we considered all the details that really matter to new parents. If you're thinking of simplifying your life with a meal delivery service or giving a gift to the new parents you know, these are the things to consider.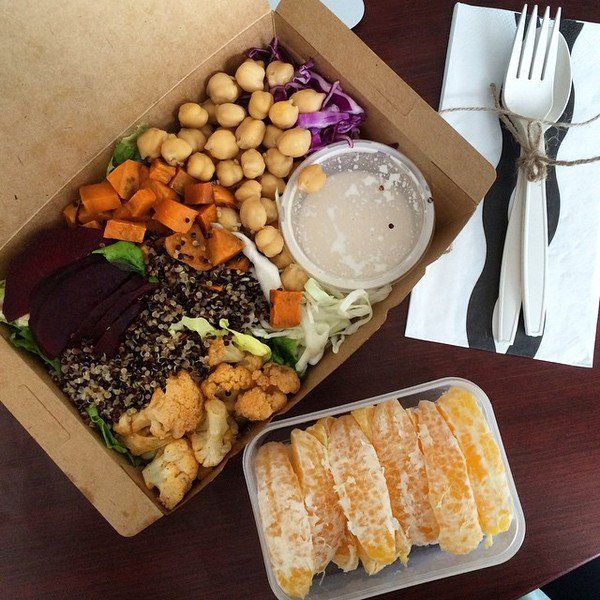 Prepared Meal Delivery
Meal delivery comes with two options – meal kits with ingredients that are prepared and cooked in your home or completely prepared meals that are heat & eat. Freshly is an example of prepared meal delivery, while other services like Sunbasket offer both. 
Many new parents prefer prepared meal delivery. The less time they spend in the kitchen cooking, the more time they can spend with the baby – or even sneaking in the elusive shower or nap. Prepared meals are an excellent choice for new moms because they involve less standing on their feet, helping them recover from childbirth or C-section delivery. 
Nutritious Meals
The sleep deprivation, new demands, and healing involved in the post-partum period put incredible stress on a mother's body. We all require nutrition but a new mother really needs it. It's simply too easy to reach for whatever is fast and convenient, and those options aren't always the healthiest. 
The meal services on this list all do a good job of providing balanced nutrition, even for new moms who are following a special diet.
Pete's Paleo will help her stick to her Paleo eating plan while Daily Harvest will ensure she has a quick, nutritious, fruit and veggie-packed breakfast or lunch. 
New mothers are told to rest and take it easy but for many women, worrying about when and how the pregnancy weight will fall off is something that's on their mind right after the baby is born. These meal delivery services can help her achieve her health-centered goals, all while making sure nutrition never takes a back seat. 
No Meal Planning 
There are all sorts of planning that goes on before a baby is born. Sometimes elaborate meal plans and meal prep take place, but it's another story once the baby is here. No new parent has the time or energy to meal plan, and this can cut into the nutritional quality of their food and their grocery budget. 
With a meal delivery service, most of the planning is done for you. You choose the meals you want, and the company takes care of the rest. Most meal delivery services provide several options for how many meals you want to be delivered each week.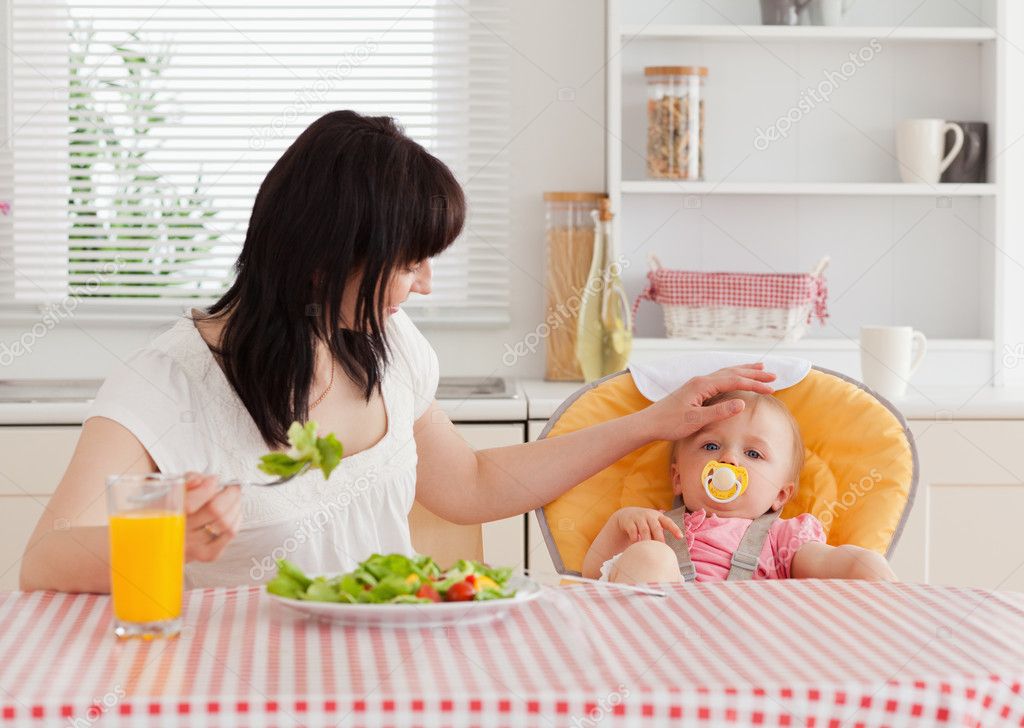 No Grocery Shopping
The last place a new parent wants to spend any time is the grocery store, especially if they have to bring the baby with them. This past year has brought additional concerns of Covid exposure, and overall, it's just a good idea to limit grocery shopping as much as possible. 
Meal kits are delivered right to your door with no contact, no risk of exposure, and no need to change out of your comfy clothes to go to the store. 
Bottom Line
What's the best meal delivery service for new moms? Well, Freshly is the overall winner here, but each company on this list provides a great service to new parents. Personal preferences and lifestyle factor into which one is best for you. The next time the baby is asleep, take a few minutes and look over the menus. It's a guarantee you'll find one that appeals to you. 
Ready meals for pregnant and lactating mothers Nutritious diet with home delivery.
Ready Meals for Pregnant and Nursing Moms Nutritious Home Delivery Eva Green2022-07-31T13:21:55+03:00
Nursing Nutrition for Moms with Delivery
Revitalizing food for postpartum women.
Author's recipes based on the principles of Chinese medicine and Ayurveda.
Farm fresh produce and high quality spices.
Meals are free from: white flour, white sugar and salt, refined oil and non-stick coating.
Eco-pack. We prepare carefully. We deliver silently.
Our food is not only tasty, but also healthy
We choose each product responsibly.
Soak all grains, nuts and grains to remove phytic acid as much as possible.
For restorative soups, cook broths for 6-8 hours.
We cook most of the dishes with ghee of our own production.
We use high quality spices.
Bread is kneaded on natural sourdough with long proofing.
We deliver food three times a week:
Mondays, Wednesdays and Fridays from 8.30 to 13.00
The cost of the order is:
For 2 days, 1 delivery — 5600 (2800 rubles per day)
For 4 days, 2 deliveries - 11000 (2750 rubles per day)
For 6 days, 3 deliveries - 16200 (2700 rubles per day)
For 8 days, 4 deliveries - 21200 (2650 rubles per day)
For 12 days, 6 deliveries - 31200 (2600 rubles per day)
Your benefit:
save time on constant order coordination;
don't worry about what to eat for 1 or 2 weeks;
save money.
Silent Delivery
We put a lot of love into FEED MOM and knowing how difficult it can be after childbirth, we came up with the Silent Delivery option (this service is only available if the courier can easily walk to the front door of the apartment or at home (there is a concierge, intercom code, etc.)).
The courier does not ring the phone,
does not ring the doorbell.
The courier gently knocks and waits up to 15(!) minutes near the door, like a soldier guarding his mother's peace.
If within 15 minutes you have not opened the door, the courier can call, but, as a rule, this is not necessary
.
Let it be a little easier, a little lower degree of anxiety - it is important for us that you feel care in the little things.
Live menu
Every week we prepare something new. A woman may not worry about the choice of dishes.
The diet will be varied and balanced.
Lamb, duck, sea bass, spinach, pumpkin, broccoli, shiitake, beets are often included in dishes.
Care package
Soups and decoctions are packed in glass jars and bottles. Hot meals, snacks and desserts - in craft boxes and bags.
Boxes are labeled with labels naming the contents: "Chicken", "Turkey", "Fish", etc.
The food supply package does not exceed 3.5 kg in weight. In the postpartum period, it is recommended to carry a weight that does not exceed the weight of the child.
Packaged food is placed in reusable thermal bags with 2 cold accumulators in each.
Wash jars, kitchen utensils and knives with organic, biodegradable chemicals.
Glass containers are accepted back upon delivery of the next order. We sterilize. We use again.
Good afternoon! The cod cutlet was incredibly tender and juicy! I also really liked curry with pumpkin and chicken, there were very unusual spices, some kind of flowers! And almost the whole liver pate was eaten by my 3-year-old son, he really liked it!
All the food of the week was delicious! Thank you
Valeria
Good afternoon! I just got to answer you, with a baby, time flies unnoticed.
I really liked soups and vegetables (especially beets!). The turkey was lost in buckwheat, for myself I would probably prefer a piece separately, although from the point of view of convenience, eating with one hand is more efficient than a homogeneous meal :).

In general, everything is delicious and looks like real food! Personally, I still lack the brightness of taste, but this was decided by improvised products and spices. Next week my husband goes to work, I'll think again about the order. The only thing seems to be that I will again get to the same menu, but I would like to try something else :).
Olga
Good evening! Riyette of mackerel almost ate with a box! Insanely delicious!
And your bread is magic. Generally good food, delicious, thank you. Only a set for 2 days was enough for me for all 4, and then with outside help :).
Maria
Excellent! While you were away, I ordered food from another mom food delivery service. But your food is much tastier and richer. You can really feel the care! Thank you!
Evgeniya
Good evening!
You have very, very tasty! I would advise you to add a package for the whole week. And everything is so wonderful!
Anastasia
Good evening! I ordered from you for the first time, everything is very tasty and the portions are so big! I especially liked rice porridge with goji (my husband also appreciated), beetroot pate and crumble. Om-Nom-nom! I will definitely be ordering more! I dream of trying liver pate;)

Yes, I forgot, sourdough bread is beyond praise, ate in a race with her husband)))
Elena
Good evening! I liked everything, the broth is awesome! The berries are wonderful, I chew cherries just like that :))) True, I haven't tried ghee yet, but I like the consistency!
Olga
Good afternoon! I already ate everything 🙂 it was very tasty and homemade! I could not think that potato soup could be so wonderful, and rice with spices - I did not expect such a bright taste! The crumble is amazing and the buckwheat muffin too, the casserole and bread are top notch as always. Thank you!
Maya
Good evening. The food is amazing as always! Of the minuses, only fat in the broth in the second soup, but these are my troubles.
Kasham is generally a separate respect, my son ate with me with pleasure! So now you also feed the children 😉
Maya
Good afternoon! How nice that the chef is interested) thanks, this week I really liked the cod with rice and Meat with prunes and mashed potatoes. The pate is very tasty, in general, the appetizers were all good. Here the root crops are boring, but in general it is also tasty. Of the soups, too, all are quite tasty, I especially like borscht, it is ideal in terms of the balance of spices. Desserts are corn cookies! I even wanted to ask your chef for the recipe, since my son ate two and asked for more, which is rare. And soft seed cookies are just a delight. In general, there are no remarks, everything is fine! Thanks to the chef!)
Elena
I want to shout a huge thank you to you!!! Two days of peace from not having to cook and I'll be full. No need to run and rattle pans in a hurry (this is already enough in the temporary absence of hot water in the tap). Additional unnecessary anxiety goes away in such a simple way - when mom does not have to cook! Thank you!

Now I will write about food)

You settled in my heart even before the birth, I thought about such a great opportunity to unload myself. She gave birth and, oh horror, the service temporarily did not work. I was very upset and waited for the resumption, I constantly visited the site, and there is this yellow ad (
Therefore, now I congratulate you, and us mothers, on the joy of your discovery! Hooray! This is great!

Delivery in the morning, excellent courier. 2 packages of happiness! Very tasty, satisfying. Huge portions!) Long feeling of satiety. Delicious rice porridge, apple crumble - well, sooo, soups, meatballs. Yes, it makes no sense to enumerate, everything is delicious ... Based on my taste, I added cinnamon to the oatmeal, because there wasn't enough flavor or something. But this is my personal)

Thank you for your work, for taking care of mothers and for discounts!

And yes, the promise "Let's feed my mother" was really fulfilled) they fed me, after all. And in such periods it is very difficult to feed me)))
Ekaterina
Good morning! I still have a little left: the portions of food are large, so I still have lunch and dinner for today!
Everything is beautiful, tasty, colorful and nutritious, with an aftertaste of care and notes of love. And morning porridge is a real full-fledged dessert.

Total: You once again saved me from hungry everyday life during this lunar-tooth period of my son. Thank you from the bottom of my heart, I'm glad you're back!
Of the wishes, only this - continue to do your good deed, this is true magic!
All the best, good luck and success!
Maria
Good afternoon!
Finally got around to write about the last order!
Everything was so delicious and so much new (that I hadn't come across before)
Curry, pumpkin muffin, sauteed with turkey (the portion is really not huge compared to your other dinners, but such a tasty sauté, unlike the "regular" - tasteless and softened vegetables), and adding raisins and candied fruits to the buckwheat muffin was a great idea!
I can't wait for your collection of recipes. Is he coming out soon?
Elena
Good morning!
Wonderful, everything is very tasty and satisfying (and the portions are so big that I eat everything except desserts for 4 days instead of 2... desserts run out in 1-2 days :) I like it more than now without gravy, but both versions are delicious)
The only thing that was not very good was my favorite bread... apparently, it rose in the oven, then sank and the whole top was baked with a hard bitter crust.
Elena
Good evening!
The food, as always, is very tasty, nutritious and warming!
The portion with the fish became huge, and I was "afraid" of the appetizer with the fish, but in the end I ate it all at once.
Elena
Good evening!!! I really liked it! Especially chicken soup, buckwheat with nuts, beetroot pate, apple crumble! And the dried apricot brewing kit is just amazing! I have not drunk better! Last week I really liked fish cutlets, soups, pumpkin pate.
Thank you very much for such a service!
Anastasia
Thank you, grandfather is a real Soviet parent. Didn't touch it, saved everything for us))))
Thank you for the packaging! I will return with my next order. Lentil soup is really delicious. Something a little salty. But of course it feels like home, thank you!
I no longer know such services to give to children with a clear conscience. I rested)
Anna
I liked everything very much! I don't know yet what can be improved or changed, because. everything is so cool! Most of all I appreciated your responsiveness, care and incredible warmth with which you feed your mothers! This food is healing!
Oksana
Hello!) I want to leave a review) Very tasty dishes, and what is important, hearty! So balanced flavors and nutrients that I didn't even want to eat anything extra. Bread deserves special attention. At first I thought: how can such a large loaf be eaten in two days? But in the end, he flew away very quickly)) I also really liked the work of the courier - I arrived just in time for breakfast, so I didn't have time to starve) The only thing, as it turned out, unabi dates (from the brewing kit) do not suit me ... After a glass of compote, the intestines were upset and suffered from indigestion all night:(((
Vasilisa
Good afternoon! I haven't tried everything yet, but what I've had is delicious! Root vegetables stewed with cutlets are just delicious - I wanted to leave it to my husband for testing and could not. I would rather replace the only apple crumble with a second buckwheat flour cake, but this is more personal preference - I just like cupcakes and cookies more)))) Everything is super! Very tasty! The bread is amazing!
Maria
Good evening! As always everything is amazing! You need to promote the idea that this is not only food after childbirth, but also before childbirth. I had the last weeks left and was already too lazy to cook. And here everything was brought and it was very tasty and nice that someone took care of you. And you eat healthy food. And it was a kind of rest)) Soup with lamb was just delicious. I don't usually cook like this - I don't know how. And here it is light with vegetables and a delicious rich broth.
Maria
Good morning! I would like to express my deep gratitude to your project and chefs! All food is incredibly tasty, full of smells, spices and it feels like it's made with love! After I received the order, the first thing I cut off a piece of bread and ate it, it is very tasty!!! Lamb with couscous, soup with giblets and broths also really liked!!! How did I miss such food in the hospital! Everything is very, very tasty!
And thank you for the delivery by 10 am!
Valeria
Hello! There is no time to write at all, and then I forget.
I like everything very much, the food is delicious. I tried another service specialized in the nutrition of moms, and although there is a lot of food, more than you have, it's somehow not the same, dietary, but you have fat and it feels like something you need, you want to eat.
The most delicious food was vegetables with giblets and soup with duck. The bread is delicious and I like broths very much.
Daria
Good afternoon!
In short, I eat with great pleasure, I appreciate your dishes for the quality of products, recipes, transportation technology. Very very tasty!
And I don't know what you're doing there, but when I'm on your diet, there is really a lot of milk.
Olga
Your Content Goes Here

Super cookies, I love them) I even tried to make them myself))
But I come across cupcakes as if they were not baked, and they are empty on the bottom))) But there were two of them, and everything turned out fine). Soups are my favorite, borscht was so desirable, and here is your beetroot ... And the sea is cool, I also love chicken.
Ekaterina
About food. I really liked different vegetable caviar, I love hummus. Delicious rice with spinach and fish. My husband ate fish cutlets, I didn't have time to try it). Bread is very tasty, soups. Soup for 2 servings with a child ate. The computers are excellent. Unusual muffins, I liked it. I really liked the design, nice gifts. It's great that the menu and ingredients are printed. These are like ideas for me for the future. I'm not a big fan of pearl barley, but it was delicious with pumpkin. Everything is prepared and packaged with love and care.
You can feel it!
Thank you!
Tatiana
This is not the first time the association that food is like in a restaurant: a restaurant at home. It directly cheers up when somewhere on business, tired and then the thought: "And at home there is SUCH food to eat. " By the way, my daughter eats soup with pleasure, which was chicken with cauliflower and broccoli :). What the right taste!) I give her your compotes from infancy).
Very glad to meet you!!
You don't just feed with warming, restorative food, but thanks to you, experience is gained, which later makes it possible to navigate and help yourself.
Tanya , Your Content Goes Here
Good evening! Everything was very tasty and satisfying. This time my favorites are buckwheat noodles with chicken, cottage cheese casserole and crumble :)))
And, you know, I noticed that after your meal, not only my mood is better, more strength and energy, but also more milk for my baby!
Thank you very much!
Elena
Good evening! The pearl soup was wonderful! I was skeptical at first about both offal and pearl barley, and then I ate it with pleasure! All your soups are absolutely delicious! From duck and prunes is generally incomparable, I don't even know how I will live without it when I can cook myself)
Only couscous with lamb didn't work for me (for me, it was a bit greasy and lamb smelled (but this is probably just not yet rebuilt hormonal perception)
Julia
Good evening! I liked everything very much, everything on the menu was very tasty, even the fish, which I don't really like, was tasty and juicy! Bread and broths are just one love! On delivery, it is very pleasant that you take into account the wishes for the delivery time, the courier is pleasant and punctual! The husband now says that he also wants such delicious food, and the eldest son of 3 years liked the soups and bread! Thank you for your project and the soul invested in it!!!
Valeria
Good evening!
This time I really liked the soup with giblets (I immediately thought of pickle with kidneys), lamb with couscous (the perfect combination of everything with everything and zira was felt), prune decoction (the most saturated of all the decoctions tested!), pepper pate (nuts inside - mmmm)! Cereal biscuits are so delicious that I would buy such a kilogram. ..
Bread is beyond praise!
Thank you!!
Olga
The day your food is delivered is the day of happiness))

I go and enjoy the full fridge🤤

All your ideas work, so thanks for the care in every spoonful. Thank you for being able to eat with one hand, you can share a portion with your family. Me and my eldest son liked the soups the most. My husband is a fan of your bread and broths (they began to make these themselves at home). Another beetroot pate is the best😍 I also want to learn how to make this.

I didn't like all the second courses, although I remember a few, like chicken and spelt curry. Desserts are great, not too sweet. Here I win, no one encroached on them😂 And they loved crumble before, they began to do it, because since you cook this, it means moms can do it🤤😁

A couple of weeks have passed since this review, the child is 1.5 months old. Now it has already let go a little, and the first days it was zhor, I wanted broth and jelly to the point of shivering. I really wanted something delicious. So your delivery was very relevant, I am pleased to remember this period, the first month)) And I want to treat myself))
Alina
Good day and Merry Christmas! ☀
We got everything and already tried the Caesar salad. Girls, you are all magical! This is soooo delicious! And most importantly, I know that even Caesar sauce is healthy. Because not purchased from the store, but made with your own hands and from the right products.
Very tasty! Thank you!
Fish is next 🤤
Valeria
Hello!
Yes!
This menu is special, it started my acquaintance with Nakormimmam! I can say I was really looking forward to it!

During the time that I ordered food, I was convinced that there are many more different combinations of products that are well known to me!
I, like many others, surrounded your soups (almost all of them inspired me very much!), vegetable pâtés (turnips, beets, zucchini; and these thinly sliced ​​bomb vegetables), liver - I really love it!
My child (1. 5 years old) also appreciated the dishes! She ate with great appetite everything that I offered her, and our tastes are similar!

I was planning on ordering food for my postpartum recovery and am getting into a rhythm with two aged kids so far. You helped me a lot! It's great that you exist✨💗

I found out about the project by asking a question a year and a half ago at @rodidoiposle, but I was unlucky because your kitchen just closed:((. But this time everything worked out👍🏻😇
Daria
Thank you very much for the delicious and nutritious food! 😊I only kept a diet for the first 40 days and your dishes really suited me 👍🏼it was hard to get used to the new daily routine 😅but it always warmed me that there was a delicious treat for breakfast, lunch and dinner 😋 especially liked lamb with apples and couscous 😊
Delivery is convenient, they always met me and replaced dishes if I asked 🤗
Thank you for the delicious food and understanding 😘development and prosperity 💓
Galina
Good evening!
Everything is very, very tasty. And your muffins are just a revelation.
Maria
Courier is beautiful, porridge is love. Compared to cereals, the portion of the casserole yesterday was very small, I didn't eat enough (
A bit tired of a lot of carrots and zucchini in almost all second courses. There are many decoctions and all but one (ginger) really liked.
In general, it was delicious, thank you)
Daria
Thank you for the food!!! 🌷Everything is very tasty and satisfying, but now it's hard to feed me))) I ate everything with pleasure🙂🌺
Olga
I really liked everything! I did not even expect that everything will be so tasty! I would only like to be able to order more often and the prices are of course a bit high)
Where can I see the menu for the next order? And even though I don't know the menu yet, I'm ordering delivery on Tuesday!😍❤
Irina
Good day :) We received and tried the food that you cook for us with any 🌸🥦🌶🥕🍲🥑🍆 it is very tasty, satisfying and healthy! We are delighted!!! Thank you from the bottom of our hearts! Thinking of ordering more☺😊😁
Elena
Thank you very much for your service! This is delicious! I already ate panna cotta, jelly, pate, squash caviar and soup with hearts - delight😍
Olga
Thank you so much for the food for our whole family)) yesterday all day long (me, husband and 9 month old baby) enjoyed your food!
Oksana
Good evening)
Thank you, everything is very good
I am satisfied, full and saved a lot of time for other things 👍🏼
Diana
Good evening! The most pleasant experience! I really liked the potato soup and cod on vegetables. Everything sweet is delicious too! The desire to make bread sometimes is different, but everything is very tasty! thank you
Natalia
Good evening! I liked everything very much, everything on the menu was very tasty, even the fish, which I don't really like, was tasty and juicy! Bread and broths are just one love! On delivery, it is very pleasant that you take into account the wishes for the delivery time, the courier is pleasant and punctual! The husband now says that he also wants such delicious food, and the eldest son of 3 years liked the soups and bread! Thank you for your project and the soul invested in it!!!
Valeriya
Good evening! Everything was very tasty and satisfying. This time my favorites are buckwheat noodles with chicken, cottage cheese casserole and crumble :)))
And, you know, I noticed that after your meal, not only my mood is better, more strength and energy, but also more milk for my baby🤱
I liked brewing compotes from dried fruits myself :)
Elena
Our blog
Dev2020-08-17T14:22:10+03:00
Saffron is the king of spices in terms of taste and medicinal properties
Dev2020-08-17T14:22:10+03:002020|0 Comments the king of spices both in taste and medicinal properties.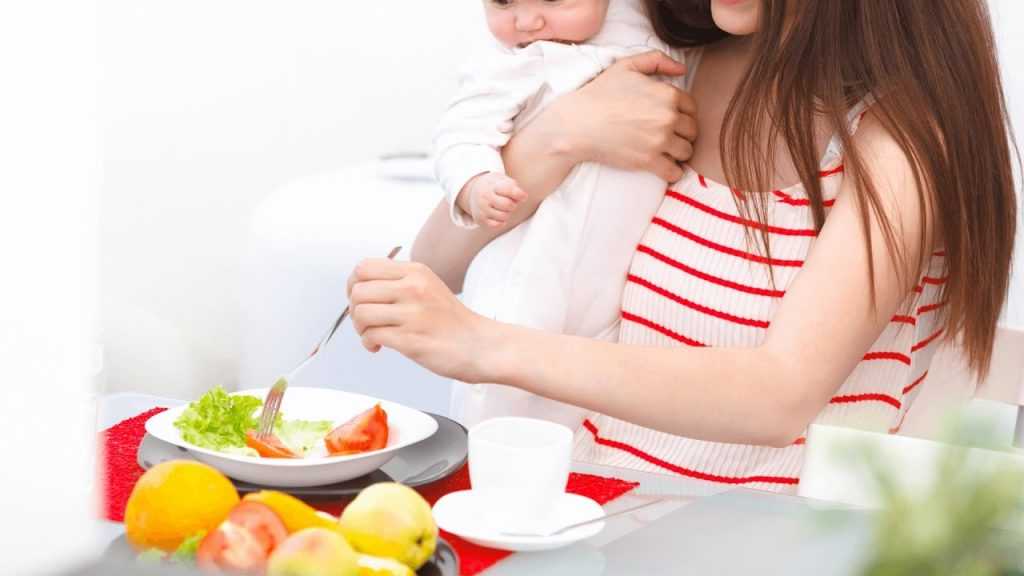 Saffron -
Dev2021-03-04T17:26:53+03:00
Rules for freezing vegetables and fruits
Dev2021-03-04T17:26:53+03:002 season of juicy vegetables and fruits. And so I want to save a piece of summer for
Dev2021-03-04T16:11:57+03:00
How to choose the right dried fruit?
Dev2021-03-04T16:11:57+03:002020|0 Comments
We recommend preparing decoctions of dried fruits after childbirth, separate articles have been written about their benefits.
Dev2021-03-04T17:31:33+03:00
Dev2021-03-04T17:31:33+03:002020|0 Comments
Collagen is a connective protein responsible for skin elasticity and tone. It is necessary and
Dev2020-08-17T12:38:23+03:00
Postpartum energy and substance deficiency
Dev2020-08-17T12:38:23+03:002020|0 experiencing a shortage of energy and substances.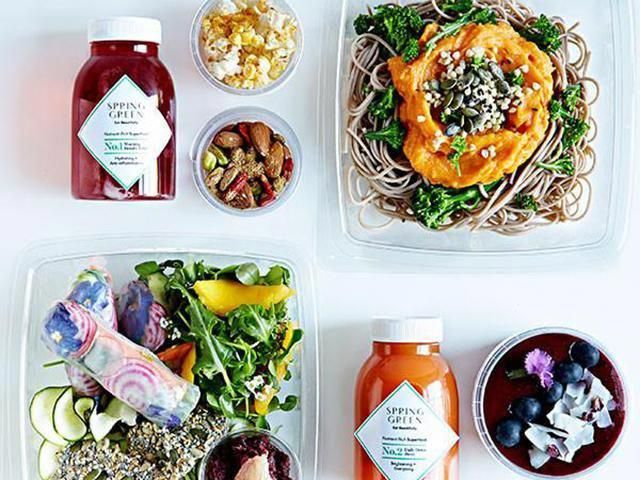 Eating spices helps
Dev2020-08-17T12:51:18+03:00
Why should spices be used carefully during pregnancy?
Dev2020-08-17T12:51:18+03:002020|0 Comments
Spices have a pronounced cleansing effect on the female reproductive organs and cause uterine contractions.
Ready meals with home delivery in Moscow
Menu and prices Shipping and payment About food Where do we cook? Reviews Stock Contacts
8 800 775 82 32
24/7
Promo code copied
Cooking and delivering
meals for the whole day
Your delicious breakfast, lunch and dinner
More days - lower price
No need to cook yourself
Choose a diet
We prepare and deliver immediately for 3 days, if you choose more days, you get more deliveries.
You don't have to think about what to add to your cart, we take care of that
Each dish is hermetically sealed, so it is convenient to take it with you! Though cheesecakes, even cutlets with puree.
Two lines to choose from:
Two lines to choose from:
two rulers
Choose the size of the diet
When will you eat?
Choose how many days
Delivery card
Delivery with an hourly interval
100 ₽
Reduces delivery time to 1 hour
Moscow and up to 50 km from MKAD
Is free
Delivery from 06:00 to 12:00
50 - 75 km from MKAD
Is free
Delivery from 08:00 to 11:00
75 - 100 km from MKAD
Is free
Delivery from 09:00 to 12:00
Find out if your
address is in the delivery area:
Check shipping address
No answer to the question? Our managers will advise!
We have our own production with "smart"
equipment.
Man-made, perfect
performed by a robot!
Freshness guarantee
each dish
Our factory kitchen operates a food safety management system based on on the principles of HACCP (eng. Hazard Analysis and Critical Control Points).
Absolute
purity
We filter water and air in the premises, we regularly sanitize. cooks work in gloves, masks and jackets.
Read more
Reviews
More reviews by hashtag #myfood_ru
Instagram
in Moscow and Moscow Region, St. Petersburg, Yekaterinburg, Krasnodar, Rostov-on-Don, Chelyabinsk, Kaluga, Ryazan, Yaroslavl, Vladimir, Tula, Tver, Nizhny Novgorod, Sochi, Anapa, Gelendzhik, Novorossiysk, Tyumen and Perm
We work in Moscow and Moscow Region, St.