Food planner for babies
Baby Meal Plan: 6 to 9 Month Old
What should you know about feeding your 6- to 9-month-old?
Learn about how to introduce solid foods to your baby

Know that what foods you introduce now help influence baby's preferences in the future

Explore menus that help you understand the transition from purees to soft solids
Starting solid foods is an exciting time for you and your baby. The
American Academy of Pediatrics and the World Health Organization
recommend introducing solid foods around 6 months of age.1, 2  Check out our signs of readiness article and speak with your baby's pediatrician to help determine when your little one is ready to start solids.  
While starting solids, you will continue to provide most of the essential nutrition and hydration your baby needs from breast milk or formula, while also exposing your baby to a new world of diverse flavors and nutrients. In fact, this is one of the most influential periods in your baby's taste development.
3, 4 Your baby will most readily try and accept all kinds of foods at this age so it's important to offer a variety of different flavors from meal to meal.
There are two meal plans below: One for starting solids with purees, and one for when your little one starts to advance textures. Both have snack and recipe ideas to help you get started. They also have plenty of flavor variety to help maximize your baby's taste
development.
Read more: Learning to Love Healthy Foods
Pro tips for 6- to 9-month-old baby meal plans:
Eating solids at this age is mostly about letting your baby explore new flavors and textures. Breast milk or formula will remain your baby's primary nutrition source during their first year, so continue to give breast milk and/or formula just as you were before starting solids. Your little one will begin to reduce how much formula or breastmilk they take as they get closer to 1 year.5, 6, 7  
For breastfed babies, introduction of solids at 6 months helps your little one get enough of certain nutrients.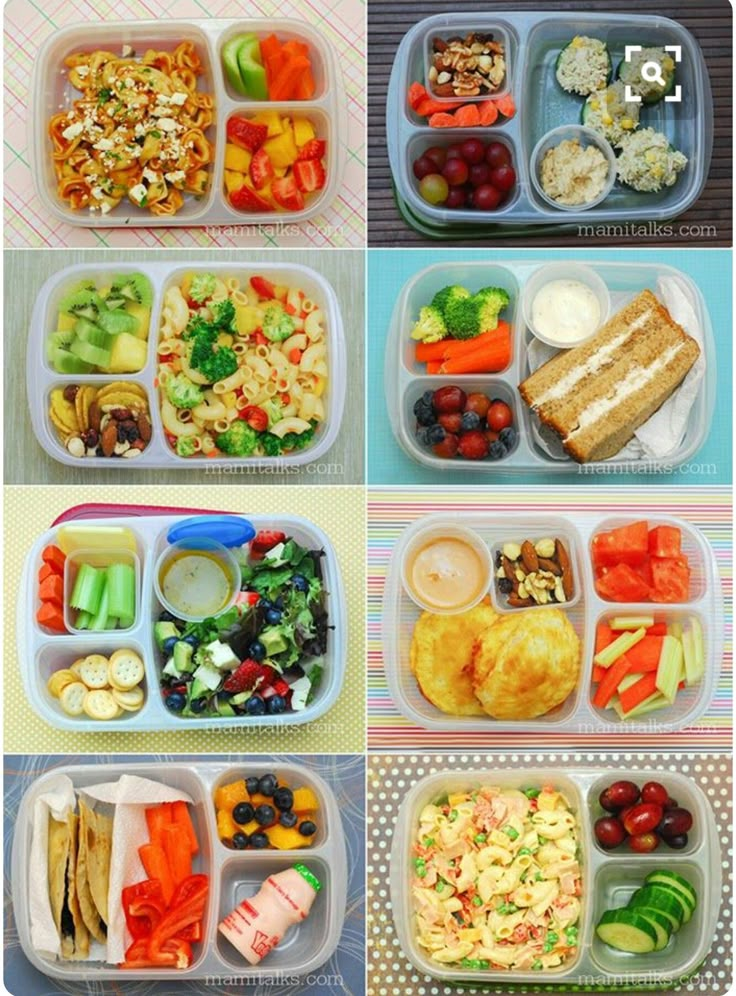 For example, at 6 months stored iron begins to diminish. Since breast milk is not a good source of iron, including some iron-rich foods, such as fortified cereals and pureed meats, will help your little one get enough.8 For more information, chat with baby's health care provider for their recommendations.
For more information on the nutrient needs of your older baby, check out: Nutrients to Look for at 6-12 Months
How much should I feed my baby?
At around 6 months old, you can start by offering 1 to 2 tablespoons of food once or twice per day. Once your little one gets the hang of eating and shows more interest, slowly begin offering foods 2 to 3 times per day and ¼ to ½ cup at a time.9, 10
Remember to listen to your baby's hunger and fullness cues throughout their feeding journey, rather than go by specific portions. Your little may take more or less each day; by responding to their feeding cues you'll be providing them with just what they need.11
It's important to advance texture once your baby is comfortable.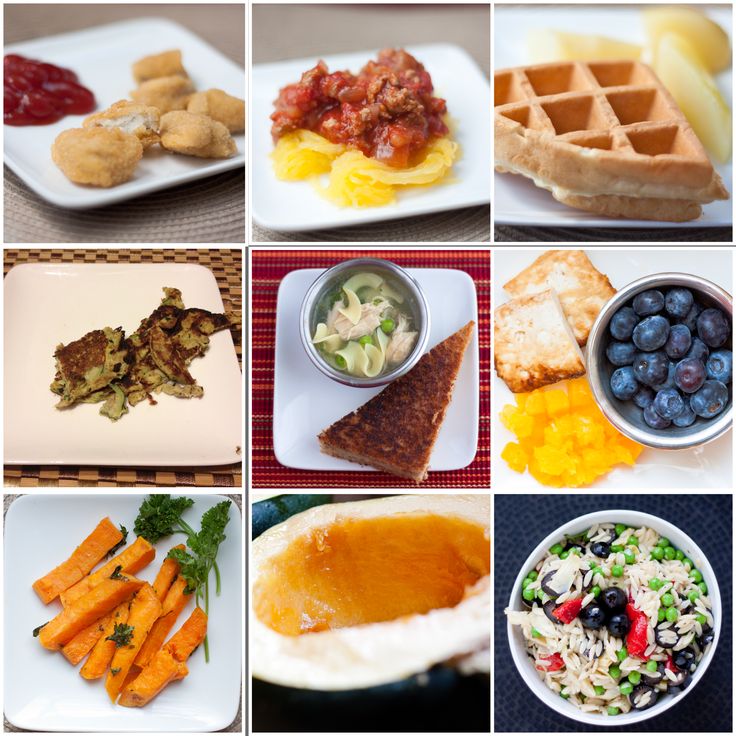 Start with thin, pureed foods, thickening them a bit as baby gets used to eating. Next, move to lumpy, mashed foods; followed by finely chopped, soft foods.12
Read more: Introducing Solids: First Foods & Textures
Introduce one single-ingredient new food at a time.
Allow for 2 to 3 days before introducing another new food to make sure your baby is not allergic or intolerant to these foods. Foods most often associated with allergies are eggs, soy, peanuts, tree nuts and seeds, wheat, fish, shellfish, and cow's milk (drinking cow's milk is not recommended before 12 months, but milk can be used in small amounts in baked or cooked foods, and baby can also eat yogurt and cheese as long as there is no allergy or intolerance).13
Read more: Introducing Major Food Allergens
By 9 months of age, your baby should be eating foods from all food groups and be able to handle small, soft pieces of finger foods. Pay attention to your baby's cues, have fun, and let your baby set the pace while offering your baby healthy foods that contain important nutrients to set the standard for healthy eating patterns.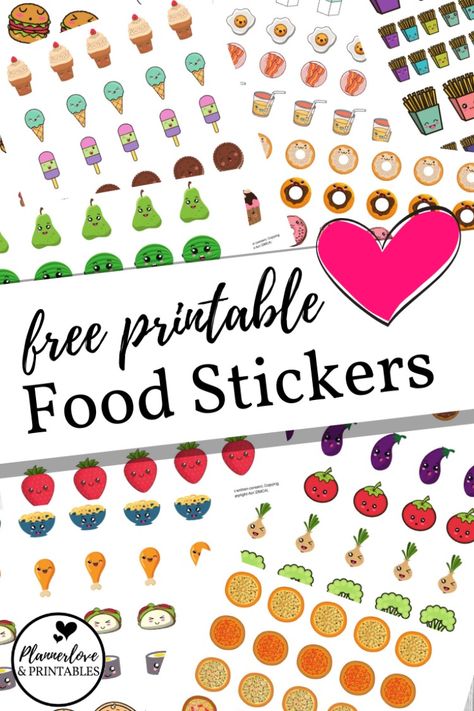 Baby doesn't like a food? Try, try again!
Your baby may grimace, wrinkle their nose, or make other faces when they try new foods and textures. Know that this is completely normal and doesn't mean your little one dislikes the food or is being picky. Babies may need to taste a food up to 10 or more times before they start to accept it, so just keep offering (though not forcing) that food.14
Remember, starting solids is mostly about introducing a variety of flavors and textures – and keeping it fun and stress-free!
If you have questions about introducing solids or advancing textures, reach out to our team of registered dietitians for free! They are here to help on our free live chat from Monday through Friday, from 8am–6pm ET, and Saturday and Sunday, from 8am–2pm ET. Chat now!
Around 6-month old meal plan: First foods and purees
Breakfast:
Option 1: Whole Ancient Grain Baby Cereal

Option 2: Mashed avocado

Option 3: Avocado and Pea Puree

Option 4: Apple and acorn squash mash (pureed apples and squash mixed)

Option 5: Pureed peaches or soft cooked pears
Lunch:
Option 1: Root Vegetable Puree

Option 2: Unsweetened whole milk yogurt

Option 3: Avocado and Pea Puree

Option 4: Pureed apples

Option 5: Quinoa cereal
Dinner:
Option 1: Mashed "Banacado" (banana and avocado mashed together)

Option 2: Baby Muesli with Peach Yogurt

Option 3: Tropical medley (mashed papaya and mango)

Option 4: Garden veggie and fruit combo (mix mashed/pureed apples, spinach and peas)

Option 5: Beet and Cantaloupe Puree
7-9 months-old-menu: Advancing Textures
Breakfast:
Option 1: Unsweetened yogurt with mashed peaches

Option 2: Oatmeal cereal

Option 3: Whole grain waffle strips

Option 4: Orange Sunny Soup

Option 5: Soft scrambled egg
Lunch:
Option 1: Soft cooked whole grain pasta with olive oil and parmesan cheese

Option 2: Slivers of turkey with peas

Option 3: Unsweetened applesauce and shredded or cubed cheese

Option 4: Chickpea and Carrot Spread

Option 5: Cottage Cheese with Cinnamon and Diced Strawberries
Dinner:
Option 1: Soft cooked slivers of chicken, with steamed carrots

Option 2: Ginger Carrot & Sweet Potato Mash + Lean Beef

Option 3: Small chunks of low mercury fish, like cod

Option 4: Soft steamed chunks of broccoli or green beans

Option 5: Lumpy, mashed kidney or black beans
Let's Chat!
We know parenting often means sleepless nights, stressful days, and countless questions and confusion, and we want to support you in your feeding journey and beyond.
Our Happy Baby Experts are a team of lactation consultants and registered dietitians certified in infant and maternal nutrition – and they're all moms, too, which means they've been there and seen that. They're here to help on our free, live chat platform Monday - Friday 8am-8pm (EST), and Saturday - Sunday 8am-4pm (EST). Chat Now!
Read more about the experts that help write our content!
For more on this topic, check out the following articles and recipes:
Introducing solids: first foods and advancing textures

Introducing solids: signs of readiness

How to maximize taste development from first foods through toddlerhood

Introducing solids: Different approaches and strategies

Introducing solids: Baby led weaning

Introducing major food allergens
Our meal plans offer recipe and meal suggestions for your child. They are not designed to replace your doctor's recommendations, nor do they take into account special nutritional needs, including allergies and intolerances.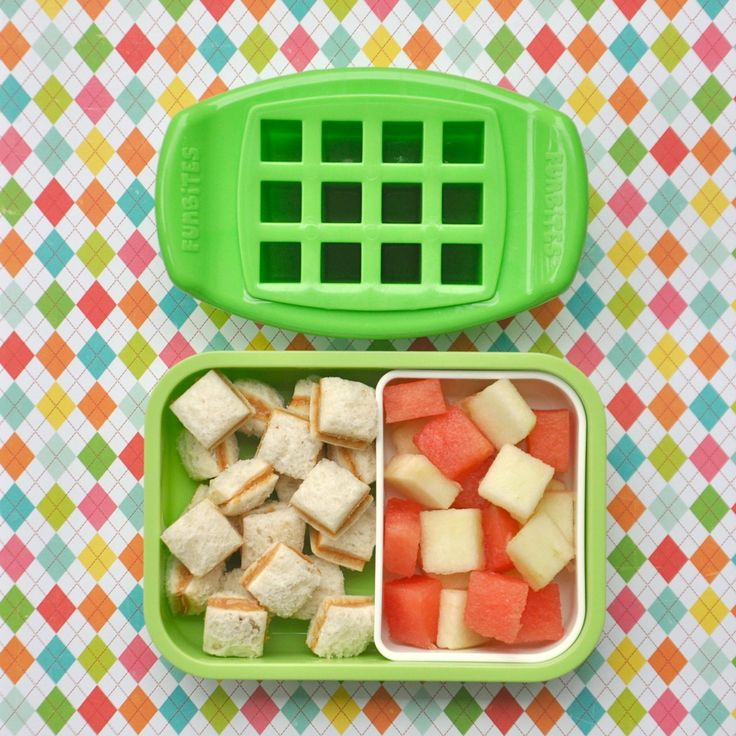 The meal plans suggest serving sizes that may or may not be appropriate for your child. Please consult your doctor to determine what is best for your child.
Sample Meal Plans for Feeding Your Baby
**** Dietitian support during COVID-19****
Advice for the general public on COVID-19 nutrition
Many dietitians offer services virtually and they are covered by most employee health benefit plans. Find a dietitian here.
---
Need some meal ideas for your baby? Use these sample meal plans for babies 6 to 9 months old and 9 to 12 months old to help you feed your baby.
How much should my baby eat?
Every baby is different. The amount that your baby eats can change from day to day. Your baby may also eat more or less than other babies. Use the sample meals as general guidelines only. Trust your baby to let you know when they are hungry or full.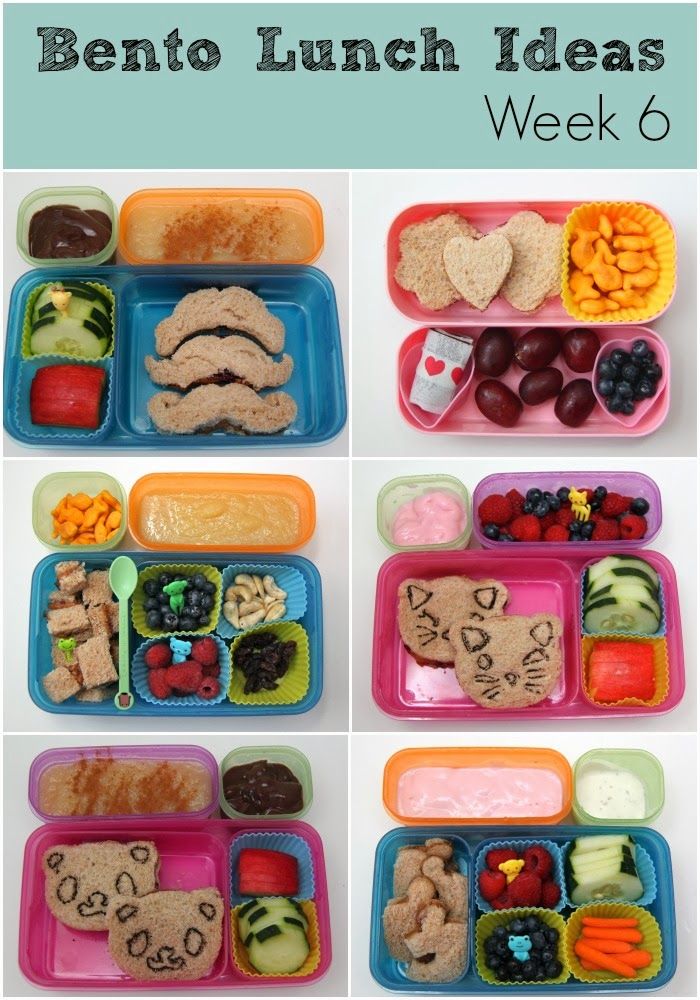 You are responsible for the foods that are offered as well as when and where. Your baby is responsible for if they eat and how much.
Sample Meals for Baby: 6 to 9 months old   
Meal Times
 
6 to 9 months
 
Early morning
 
Breastmilk or infant formula
Vitamin D drops for breastfed babies
 
Breakfast
 
Breastmilk or infant formula, iron fortified infant cereal mixed with breastmilk, formula or water
Mashed fruit like banana or pears mixed with full fat plain yogurt
 
Snack
 
Breastmilk or infant formula
 
Lunch
 
Breastmilk or infant formula, iron fortified infant cereal mixed with breastmilk, formula or water
Mashed vegetables (sweet potato, squash or carrots)
Cooked ground beef, chicken, pork or fish
Well-cooked chopped egg or silken (soft) tofu
 
Snack
 
Breastmilk or infant formula
 
Dinner
 
Breastmilk or infant formula, iron fortified infant cereal mixed with breastmilk, formula or water
Cooked vegetables (carrots, pieces of soft-cooked green beans or broccoli)
Cooked, minced chicken or turkey or canned or cooked legumes (beans, lentils or peas)
Fruit like unsweetened applesauce, mashed banana or pureed melon mixed with full fat plain yogurt
 
Bedtime snack
 
Breastmilk or infant formula
 
Sample Meals for Baby: 9 to 12 months old 
Mealtimes

9 to 12 months

Early morning

Breastmilk, infant formula or 3. 25% homogenized whole cow's milk
Vitamin D drops

Breakfast

Iron fortified infant cereal mixed with breastmilk, formula, 3.25% homogenized whole cow's milk or water
Full-fat plain yogurt, unsalted cottage cheese or grated cheese
Cooked chopped egg
Soft fruit (chopped banana, avocado, peach, seedless watermelon, cantaloupe, papaya, plum or kiwi)
Breastmilk, formula or 3.25% homogenized whole cow's milk

Morning Snack

Strips of whole-grain bread or roti
Grated apple or chopped strawberries
Breastmilk, formula or 3.25% homogenized whole cow's milk

Lunch

Infant cereal mixed with breastmilk, formula, 3. 25% homogenized whole cow's milk or water
Minced or chopped soft-cooked meat (lamb, pork, veal or beef)
Cooked whole wheat pasta, rice or pita bread
Cubed avocado or peeled and chopped cucumber
Breastmilk, formula or 3.25% homogenized whole cow's milk

Afternoon Snack

Cheese cubes (full fat mozzarella, Swiss or cheddar) with pieces of unsalted whole grain crackers or toast
Breastmilk, formula or 3.25% homogenized whole cow's milk

Dinner

Infant cereal mixed with breastmilk, formula, 3.25% homogenized whole cow's milk or water
Diced or cut up cooked or canned flaked fish or pieces of firm tofu or chicken
Cut up vegetables (soft-cooked green beans, okra, cauliflower, broccoli or carrots)
Soft fruit (chopped banana, ripe peach or mango or quartered grapes)
Breastmilk, formula or 3. 25% homogenized whole cow's milk

Bedtime Snack

Small pieces of whole grain toast, bread, crackers or unsweetened dry O-shaped cereal
Breastmilk, formula or 3.25% homogenized whole cow's milk
Babies and High Mercury Fish
Children under the age of one should eat less than 40 grams (1.4 oz) of canned white (albacore) tuna, frozen or fresh tuna, shark, swordfish, marlin, orange roughy and escolar per month. These fish are high in mercury.
Key points when feeding your baby
Continue to breastfeed on demand. Offer solid foods with breastmilk or formula feedings or in between as snacks.
Offer food 2-3 times a day and work towards 3-5 times a day.
Start with iron-rich foods like meat and fish, well-cooked chopped eggs, tofu and iron fortified cereals. After iron-rich foods introduce vegetables, fruit, other cereals and grains, full fat cheese and yogurt.
Try a small amount such as 1 tsp (5 mL). If your baby wants more food, give them more.
Start with soft foods that have been pureed, mashed, minced or ground. Offer a variety of textures no later than 9 months.
Always supervise your baby and cut foods into small pieces to avoid choking.
Offer one new food at time. If you are concerned about food allergies, introduce one food per day with a two-day period in between. 
Once your baby is 9 to 12 months old and is eating a variety of iron-rich foods every day, you can offer 3.25% homogenized whole milk in a regular cup.
By 12 months your child should be eating most of the foods (mashed, minced, lumpy, ground and soft) that are prepared for family meals. Your baby can enjoy the same herbs, spices and flavours as the rest of the family.
Bottom Line
Every baby is different when it comes to learning to eat solid foods. It may take many tries before your child accepts them. Offer food without pressure. You are responsible for what foods that are offered as well as when and where. Your baby is responsible for if they eat and how much. 
 
If you have questions or concerns, talk to your health care provider or dietitian.
You may also be interested in:
Introducing Solids to Your Baby: Safety Tips
Transitioning Your Baby From Breastmilk to Cow's Milk
All About Homemade Baby Food
All About Store Bought Baby Food
 
Last Update – May 1, 2020
Online meal planner for mom and baby
Grade
3.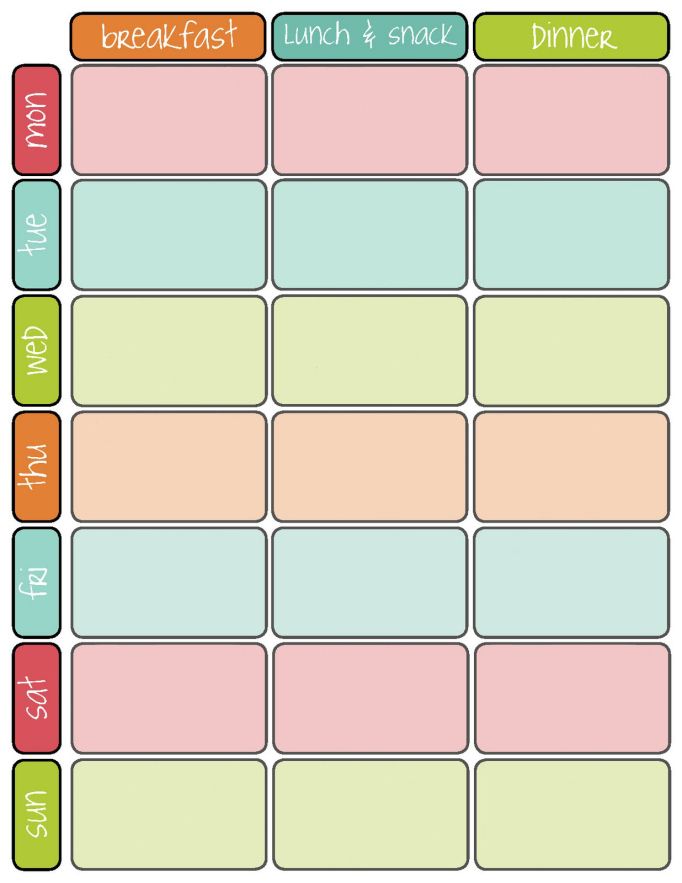 56 9
- 3.56 out of 5 possible based on 9 votes
3.56 out of 5 possible based on 9 votes
When a child appears in a family, it is not only a great happiness, but also constant troubles. Although they are joyful, mom always needs to make sure that the baby is protected from all sides, he has enough vitamins and minerals. Proper healthy and balanced nutrition for mom and the child - a very important point in this "protective shield." This item is especially important and time-consuming in the first year of a baby's life.
Our meal planner is designed to suit your child's age and can be scheduled for a day or a week. You only need to enter the age of the crumbs and mark the products that you have in your refrigerator or that you are going to buy. After - click on the button "Create a Menu" Then you can print it, save it to your profile, or create a new one.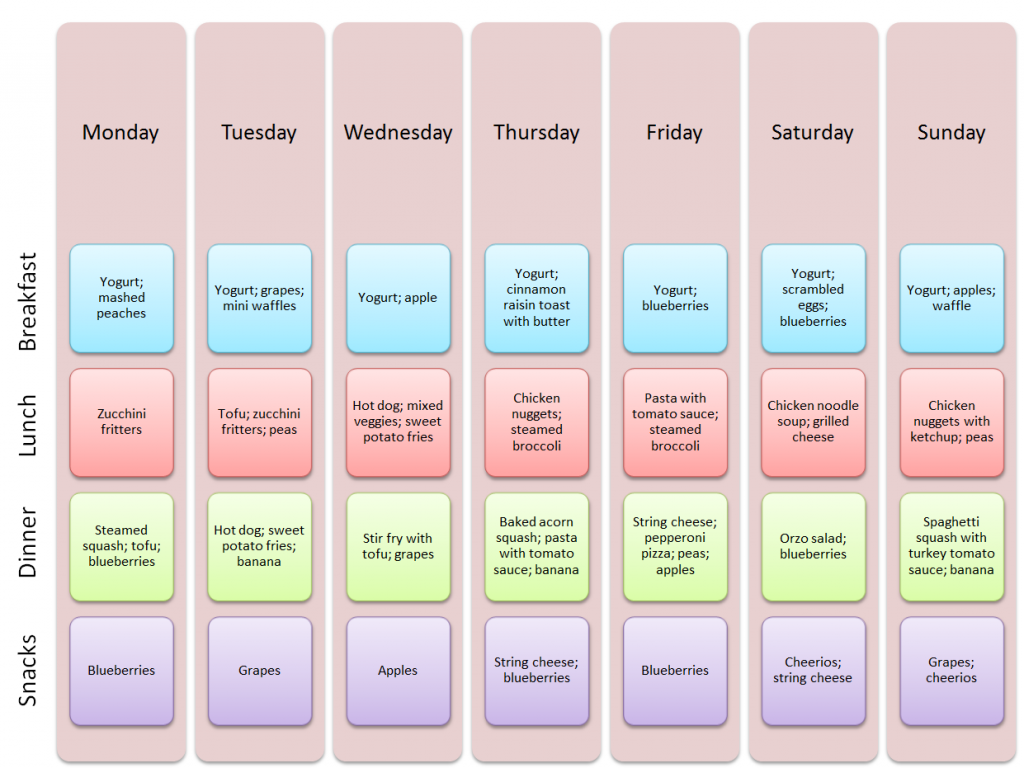 Similarly, you can make a menu for mom.
And in a second you will know the answer to the question: "What should we eat today?"
Age of the child:
from 6 months. up to 1 year
from 6 months up to 1 year
1 to 2 years
2 to 3 years
Planning for the period:
day
week
Planning for:
children
children
children and mothers
Select products
mark all / clear all
Select products that are already available or you can buy
Cereals and legumes
Millet
Rice
Buckwheat
Oatmeal
semolina
Corn
Pasta
Flour
Wheat porridge
Dairy products
cow's milk
Kefir
Cottage cheese
Yogurt
Cheese
Butter
Sour cream
Meat
Beef
Pork
rabbit meat
Chicken
Veal
quail
Vegetables
Potato
Carrot
Beet
vegetable marrow
Eggplant
Pumpkin
Cabbage
Cauliflower
Broccoli
Tomatoes
cucumbers
Onion
Dill
Parsley
green onion
Miscellaneous
Honey
Green tea
Black tea
Water
Fish and seafood
Fruit
Apples
Pears
apricots
plums
Peach
Orange
Berries
Strawberry
Raspberry
Cranberry
Grape
Blueberry
Currant
Eggs
UAUA.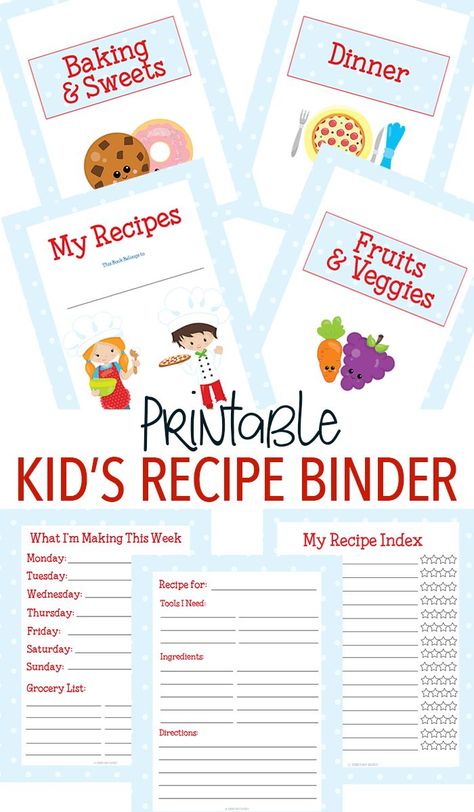 info is well aware that it is difficult for you to monitor the balance of all food every day, and eating the same thing every day is also not an option. A meal planner is just the service that will save you from this need. You don't have to think about what cook today from allowed products - better spend this time communicating with your baby, and making a menu for children is the task of a meal planner!
The planner will allow you to make a list of products for any number of days in order to provide the necessary norm of vitamins and minerals. You will be able to distribute these products in such a way that you eat a balanced diet every day. At the same time, your daily menu will be varied.
A mother's diet, just like a child's diet, does not have to consist of 100% of the necessary vitamins per day - it is quite acceptable to have more iron on the menu today, and potassium tomorrow. True, the amount of B vitamins on the menu for children and their mothers should be maximum (close to normal).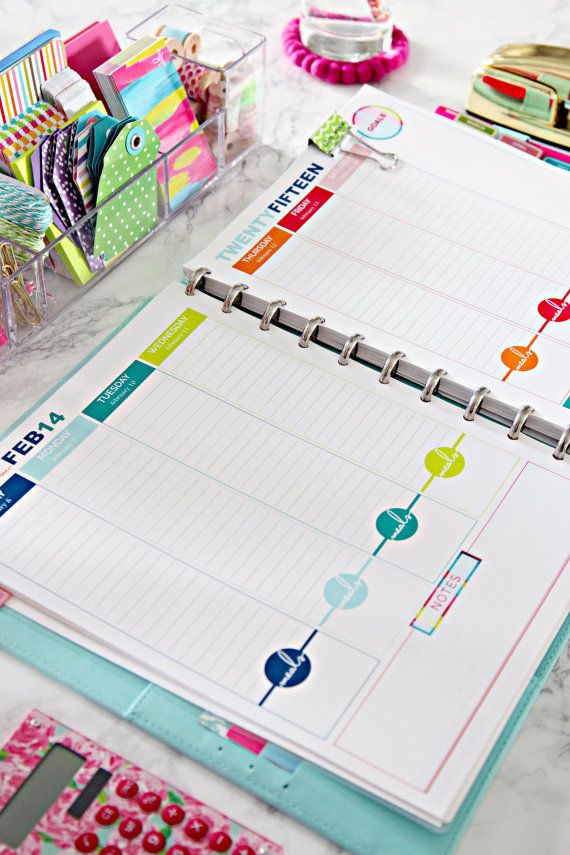 At the same time, fat-soluble vitamins (A, E, D, K) are able to accumulate in the body and be consumed gradually, so it is enough to observe their monthly balance.
The online meal planner also helps you save time. If you do not want to plan a diet every day, the nutrition of mother and child can be compiled for the planned period, printed out and then followed. In addition, the correct introduction of complementary foods, and then - a properly composed menu for children is very important for the health of babies.
15 Weight Loss Apps - Lifehacker
May 22Sports & FitnessHealth
These tools will help you plan your meals and workouts and track your progress.
Share
0
Applications for calculating calories
The main principle of all diets is to consume fewer calories than you expend. To do this, you need to calculate the daily energy expenditure and keep track of every piece that enters the mouth.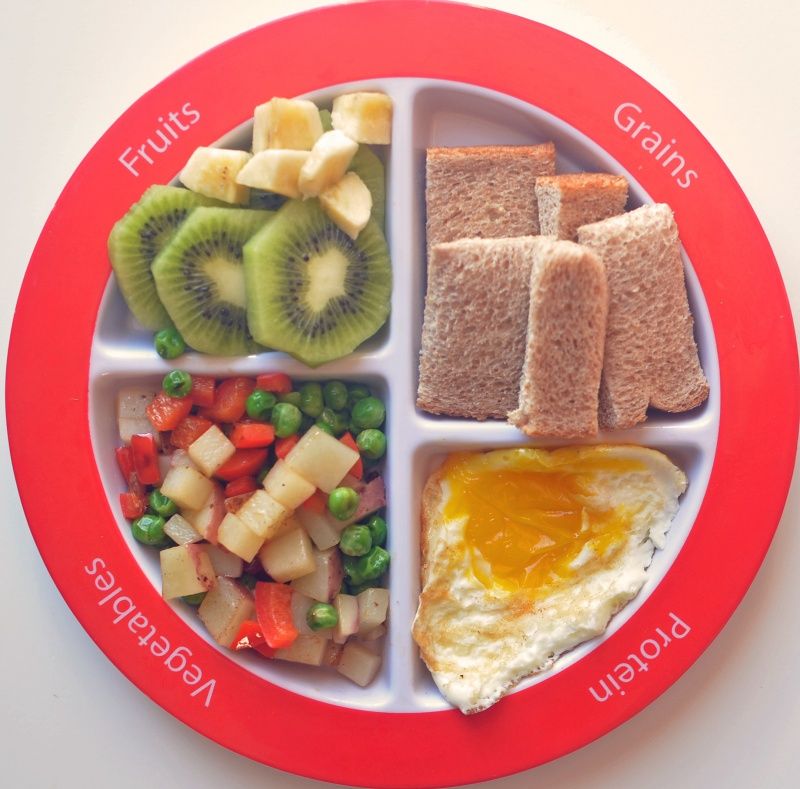 You will have to weigh a portion of food yourself, the apps will do the rest for you.
1. FatSecret
Completely free application with an intuitive interface. It takes into account the total calorie content, the amount of proteins, fats and carbohydrates consumed. A large database of products, in which you can also find dishes from popular restaurant chains. In addition to BJU (proteins, fats, carbohydrates), the program takes into account the amount of sugar, fiber, sodium, cholesterol. Shows statistics for the day, current and last week.
The app can also track calorie consumption by choosing from several activities. But you should understand that the program will offer approximate values. It is almost impossible to track the exact energy consumption without a heart rate monitor.
Download
Price: Free
Download
Price: Free
2. MyFitnessPal
One of the world's most popular calorie counting apps.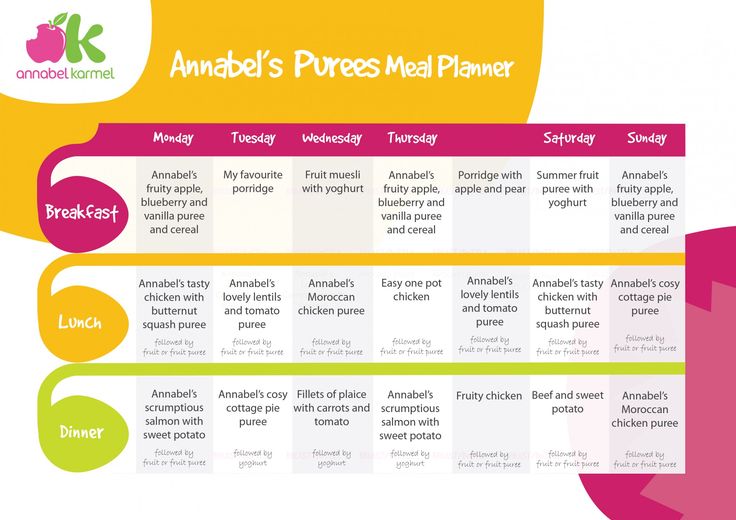 In it, you can take into account calories and BJU, follow the statistics. The database contains more than 6 million products, and it is updated daily. Most likely, the desired option will be in it, so you won't have to enter it manually.
You can keep a training diary in the application, add your own exercises.
Download
Price: Free
3. YAZIO
The application is not only functional, but also beautiful. Each product is accompanied by a photo, and YAZIO looks like an electronic version of a glossy magazine. You can keep food and exercise diaries, add your products. Among the minuses - you can not add your own recipes.
Download
Price: Free
Download
Price: Free
4. Lifesum
This app doesn't just count how much you've eaten. It will also help you choose products so that you lose weight according to the chosen plan, quickly or in a gentle way.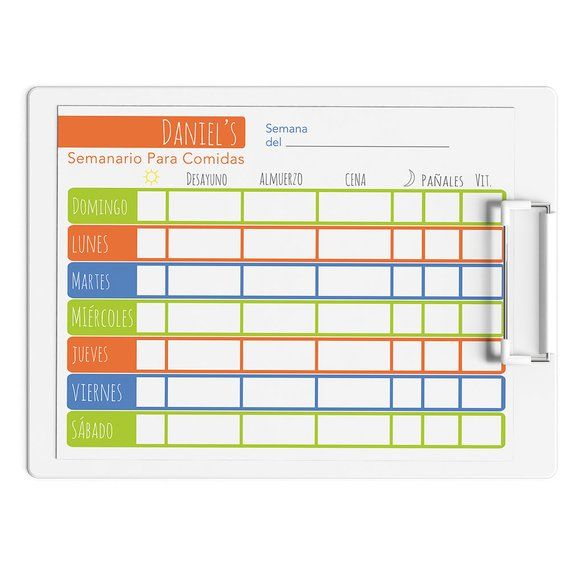 And this is not about restricting the diet: Lifesum will leave the usual products on the menu, but will advise what portion size to take so as not to overeat. A separate application option is to record the amount of water you drink.
Download
Price: Free
Download
Price: Free
Sports Apps
Diet alone is not enough to get the figure of your dreams. Strong muscles under a small layer of fat visually outperform an untrained but lean body. So add exercise to your weight loss plan.
1. Seven
Circuit training for the main muscle groups. Of the equipment, you only need a chair. One circuit takes seven minutes, but you can increase the workout to an hour. The exercises seem simple, but they load the unprepared athlete well. The execution technique is shown in the figures. In the paid version, you can compose your workouts depending on the goal.
Download
Price: Free
Download
Price: Free
2.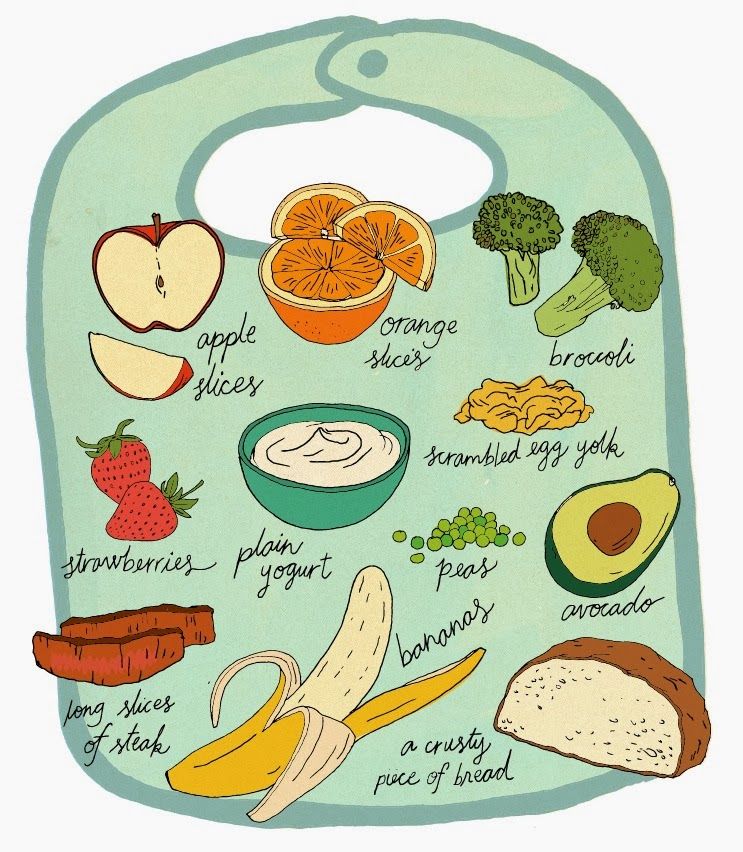 Nike Training Club
Over 150 workouts for different skill levels. You can choose a program for the whole body or focus on specific muscles. The instructors show the technique of exercises. There are programs for both home workouts - without equipment or with a modest set of dumbbells, and for the gym.
Download
Price: Free
appbox fallback https://apps.apple.com/en/app/id301521403
3. Sworkit
The app allows you to create personal workouts with 160 exercises. Special equipment is not required. The instructor shows the technique. You can add a warm-up, stretching, yoga session to the lesson, which will turn home exercises into a full-fledged complex for body development.
Download
Price: Free
Download
Price: Free
4. Freeletics
The program offers a personal training system with a digital trainer.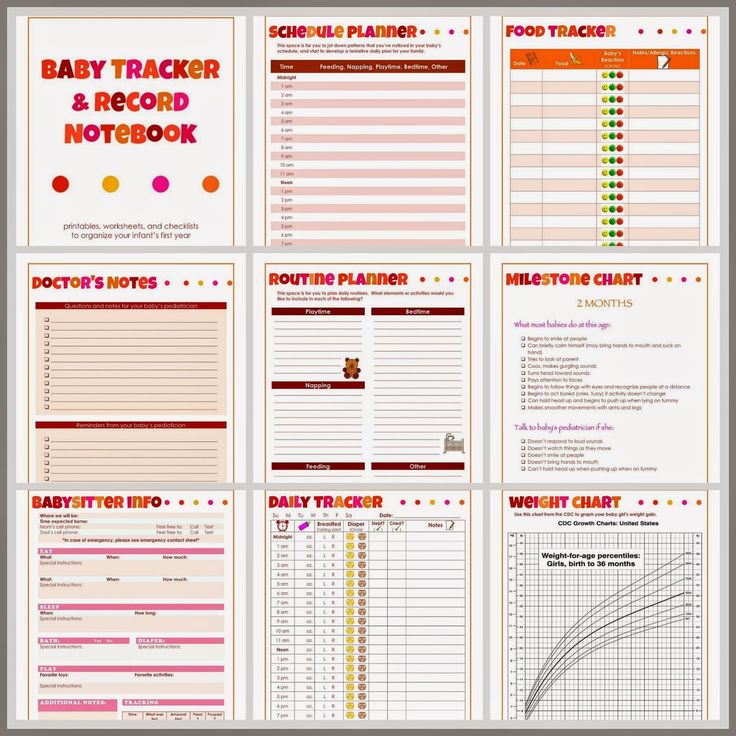 Freeletics will help you develop strength, endurance, agility and normalize weight through exercises, most of which are performed without additional equipment.
You enter the necessary information in the settings, and the application forms for you the methods for approaching training and achieving goals. For classes, tips, video instructions and timers are provided. Based on the results, statistics are generated that help evaluate progress.
Download
Price: Free
Download
Price: Free
5. Home Workouts
A popular application with exercises for the development of major muscle groups: arms, chest, abs and the whole body. You can choose the appropriate level of load and practice without additional equipment.
The programs are divided into four weeks. After completing one level, you can move on to a more difficult stage. Workout plans are also available that are more suitable for the gym - they require the presence of equipment.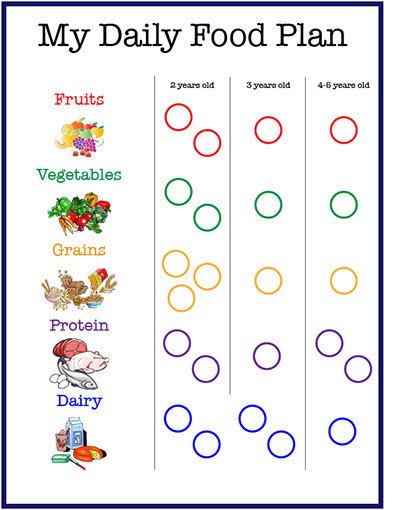 This allows you to grow further and achieve high results. It is also worth noting that strength exercises are supplemented by an important section with warm-ups.
Download
Price: Free
Download
Price: Free
Workout diary apps
Progress is hard to track without recording your workouts. Whether the weight on the bar increased, whether it was possible to do more repetitions in the approach - the conservatives continue to write down all the data in a paper notebook. Gadget fans can use a smartphone.
1. Jefit
You can enter your own exercise program into the application or use one of the ready-made ones. Write down the number of approaches, repetitions, the weight of the shells. The training program can be scheduled by the days of the week and loaded with one swipe of your finger.
Download
Price: Free
Download
Price: Free
2.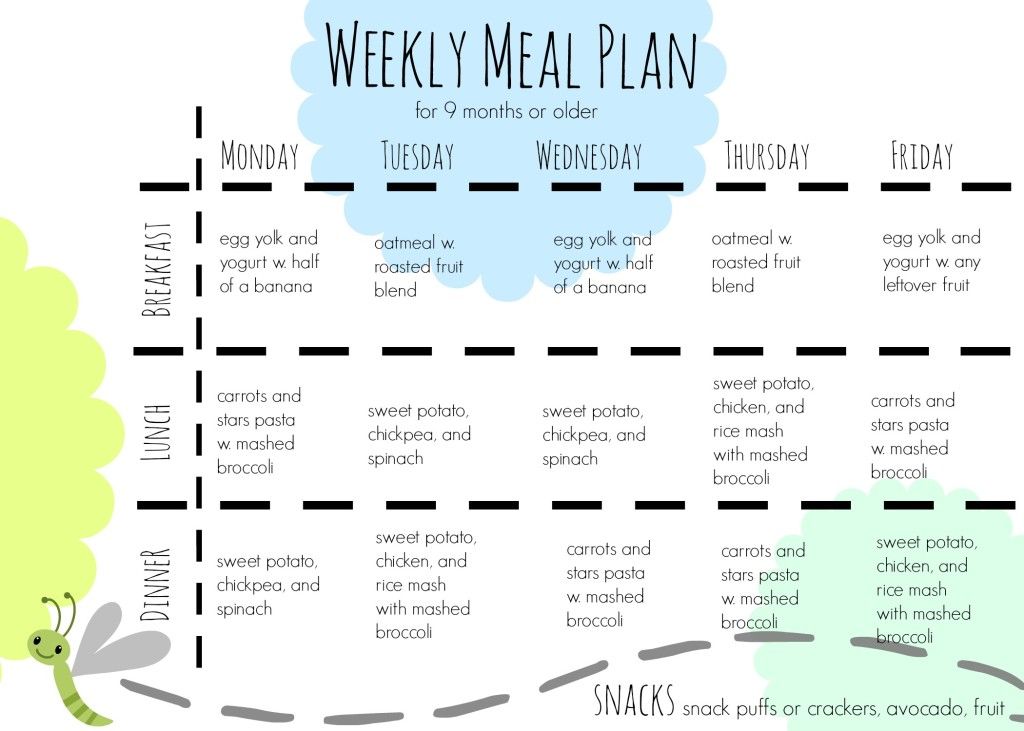 GymUp
This application includes a large list of exercises for various muscle groups, as well as an extensive reference database of training programs. You can make personal plans and record the results of each lesson.
It is also possible to record the weight, height and girth of the muscles, reinforcing the data with photographs. Thus, it will be possible to track the dynamics of growth and analyze how close you are to your goal.
Download
Price: Free
Download
Price: Free
Cardio & Activity Tracking Apps
For runners, cyclists and walkers, it's not just time spent exercising that counts, but also speed and distance. Special tracker applications will help calculate these parameters.
1. RunKeeper
Takes into account the main parameters: time, speed, mileage when running, walking, cycling and so on. Draws a route on the map. Synchronizes with most models of heart rate monitors.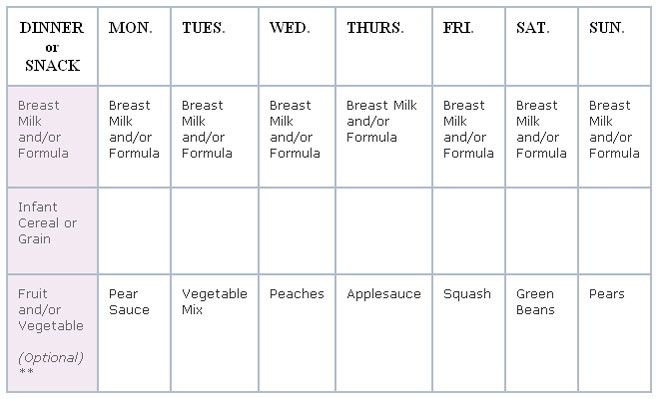 Download
Price: Free
2. Pacer
Pacer helps you track your daily activity and keep a calorie diary with a counter. On the map using GPS navigation, the application displays the route traveled and mileage.
The program will also allow you to monitor the change in weight over time. It shows which loads influenced the result the most. For motivation, you can plan goals, compare results and compete with friends.
Download
Price: Free
Download
Price: Free
3. Gstep
The application accurately calculates the number of steps taken and calories burned. Every day reminds you to drink water and motivates you to go for a walk or run. The entire route traveled is displayed on the map using GPS data. Gstep will help you manage exercise and weight, as well as plan meals.
Download
Price: Free
Download
Price: Free
Application for general development
Zozhnik
One of the best Russian-language resources about a healthy lifestyle, which destroys the myths about the ban on dinner after 18:00, the dangers of carbohydrates and the benefits of cling film wrapped around the waist, All of this is based on scientific evidence.