Noynoy baby food
ΝΟΥΝΟΥ Farine Lactee 6m+ 300 g (Promo Pack -0.40€) - Baby food
Cream with wheat flour & milk
For babies from 6 months
With essential vitamins & trace elements
Hearty and tasty
Contains gluten
NOYNOY Farine Lactee is a complementary food for infants after the 6th month. It contains essential vitamins, iron and trace elements that help in the proper development of infants and young children.
Contains calcium and vitamin D that contribute to bone health, vitamins A & D that contribute to the normal functioning of the immune system and iron that contributes to normal cognitive function *
NOYNOY Baby Creams since 1950 guarantee products of high quality and nutritional value. They are prepared in accordance with the specifications of Directive (EC) 2006/125.
* The above information about Calcium, Vitamin A, Vitamin D, Iron is an official health claim by the European Food Safety Authority (EFSA), EU Regulation No. 432/2012, No. EFSA Journal 2009 · 7 (9): 1210, 2009 · 7 (9): 1272, 2010 · 8 (10): 1725, 2011 · 9 (6): 2203 [Calcium], 2009 · 7 (9): 1222, 2011 · 9 (4): 2021 [Vitamin A], 2009 · 7 (9): 1227 [Vitamin D], 2010 · 8 (2): 1468 [Vitamin D], 2009 · 7 (9): 1215 [Iron]
Dosage
Recommended dosage:
10 tablespoons (50 g) in 200 ml of water.
Instructions of use
Boil drinking water for 10 'and let it cool.
Put it on a plate and add the recommended amount of cream.
Do not use the leftover cream again.
For use by infants under 6 months, consult your pediatrician.
Cautions
It is important for your baby's health to follow the preparation and dosing instructions.
Always feed the cream to your baby with a spoon and prepare fresh cream before each meal.
Reopen the package after each use and keep it in a dry place at room temperature.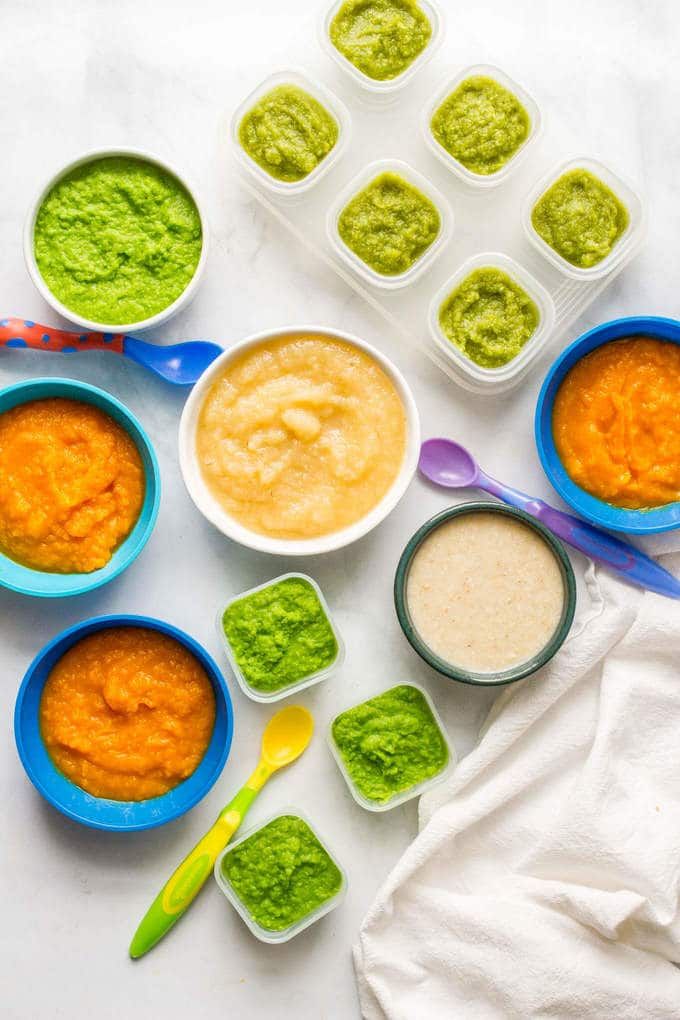 The contents must be consumed within 4 weeks after opening.
Do not heat the cream in the microwave (risk of overheating).
Make sure your baby follows a balanced diet and a healthy lifestyle.
Do not neglect the regular hygiene of your baby's teeth from the very first stages of teething.
Dietary supplements should not be used as a substitute for a balanced diet. Do not exceed the recommended daily dose. This product is not intended to prevent, treat or cure any human disease. Consult your doctor if you are pregnant, breastfeeding, taking medication, or have any health problems. There may be further interactions and side effects than listed. Keep out of the reach of small children. Store in a shady, dry environment and at room temperature (15-25 ° C), unless otherwise suggested by the manufacturer.
Vita4you makes every effort to ensure that the information and images of the products provided on the website are accurate. However, variations due to changes by the manufacturer are possible.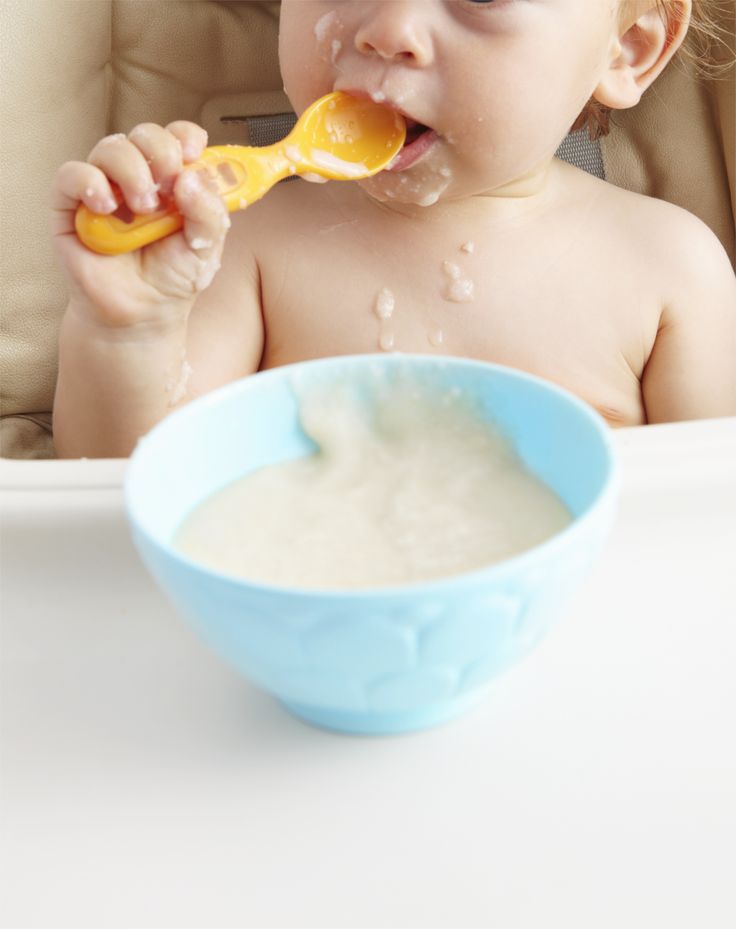 We recommend that you read the labels, precautions, and instructions of use of all products carefully before using them.
NOYNOY - Baby 5 Fruits Cream with Milk (Froutokrema) – Buy Online Greek Products – Free delivery from 50€
Back to Dairy
Let customers speak for us
from 529 reviews
Artichokes
Cooked fast and delicious, added potatoes and carrots. When ready squeezed a lemon. Yummy!
Mary D.
Barba Stathis - Artichokes (Agkinares) - 750g
11/06/2022
Tasty and very good quality
Anonymous
Voion - Giant Beans (Gigantes) - 400g
11/06/2022
super Melissa
Best quality, I made the best giouvetsi!
Nikos
Melissa - Tubetti Pasta (Kofto) - 500g
11/06/2022
Peanuty chips
The taste of the peanuts and the air captures in the balls are amazing 😊 … reminds me of my childhood
Vanessa B.
Jumbo Snacks - Fistikompales - 102g
11/06/2022
Super tasty melitzanosalata
Super delicious eggplant salad
G K.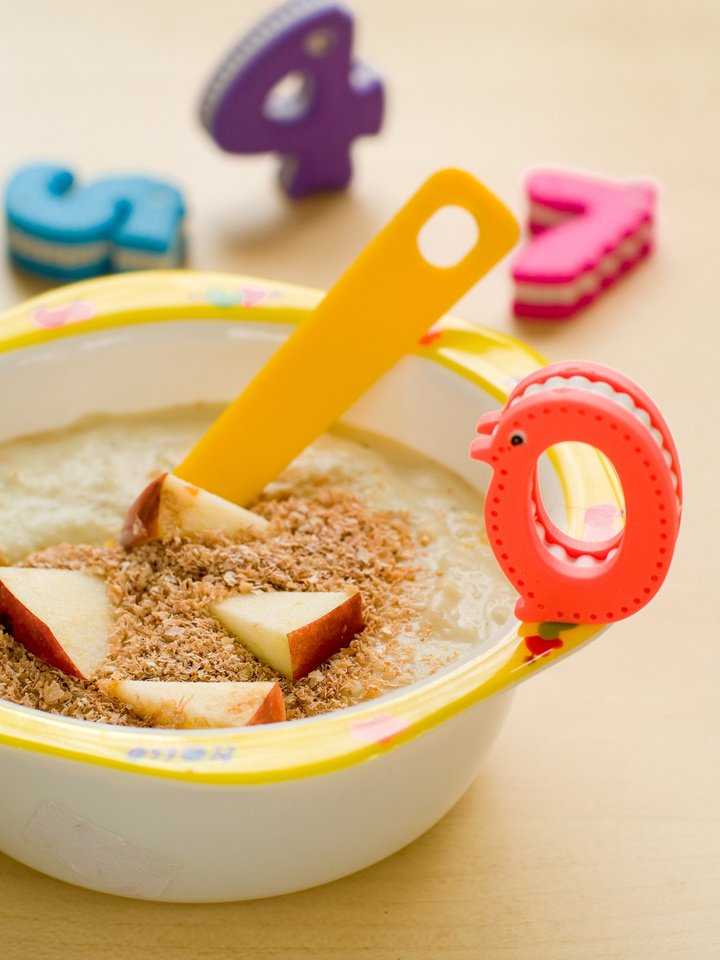 Viosal - Eggplant (Melitzanosalata) Salad - 200g
11/06/2022
Quick en perfect delivery
We ordered the sausage for making spetsofai.
It was delivered quickly en very good packed.
The taste was very good so i would centainly recommend it for making spetsofai.
Jeroen v.S.
Farma Fotiadi - Wild Boar Smoked Sausage & Oregano - 340g
11/05/2022
Γλυκάρα από τις λίγες...
Τι γλυκάρα είναι αυτή?Η πρώτη κουταλιά είναι σαν έκρηξη στον ουρανίσκο..Έκλαψα μόλις έφαγα την τελευταία κουταλιά από το βαζακι...το απόλυτο γλυκό για εμένα..που όταν το τρως δεν θέλεις να τελειώσει...σε συσκευασία του κιλού βγαίνει?😜😜😜
S.M.
Le patissier Grec - Jar Dessert Ferrero
11/04/2022
Nice agiorgitiko
Typical agiorgitiko for a great price
Sokratis K.
Nemea Special Cooperative (Red Dry Wine) - 750ml
11/04/2022
As tasty as in Greece
This pita is super easy to cook! It was a very nice and fluffy taste, goes perfect with gyros🙏
Dimitra
Chasiotis - Pita Bread 18cm - 10pcs
11/04/2022
Very good gyros
Very good taste love it the chicken in this brand is also very good ,i will buy it again
Alex A.
Bikre - Pork Gyros - 330g
11/03/2022
Classic
Anonymous
Papadopoulou - Petit Beurre - 225g
10/31/2022
Perfect as always!
One of the nicest Greek snacks! Brings me back to my childhood every time I eat it!
Eleni S.
Ion - Sokofreta Chocolate Hazelnut - 38g
10/30/2022
Ferrero Rocher σε παγωτό
Πολύ τίμιο
A.A.
Le patissier Grec - Jar Dessert Ferrero
10/30/2022
Great products
Great products and very fast delivery. Also really nice that they give real-time delivery updates, so you know exactly where the delivery man is.
Timothy G.
Mythos - Lager Beer (can) - 6 x 330ml (pack)
10/29/2022
Like I am in Greece
Besides de quick delivery and nice staff, the tsipouro taste like you are in Greece again.
Karin l.
Katsaros - Tsipouro Without Anice - 700ml
10/29/2022
REVIEW THIS PRODUCT AND EARN STORE CREDIT ⓘ
☑ Your honest review will help other customers decide and good products to shine! Only reviews with both title and description and from customers who have purchased before on Bakaliko are eligible for reward credits.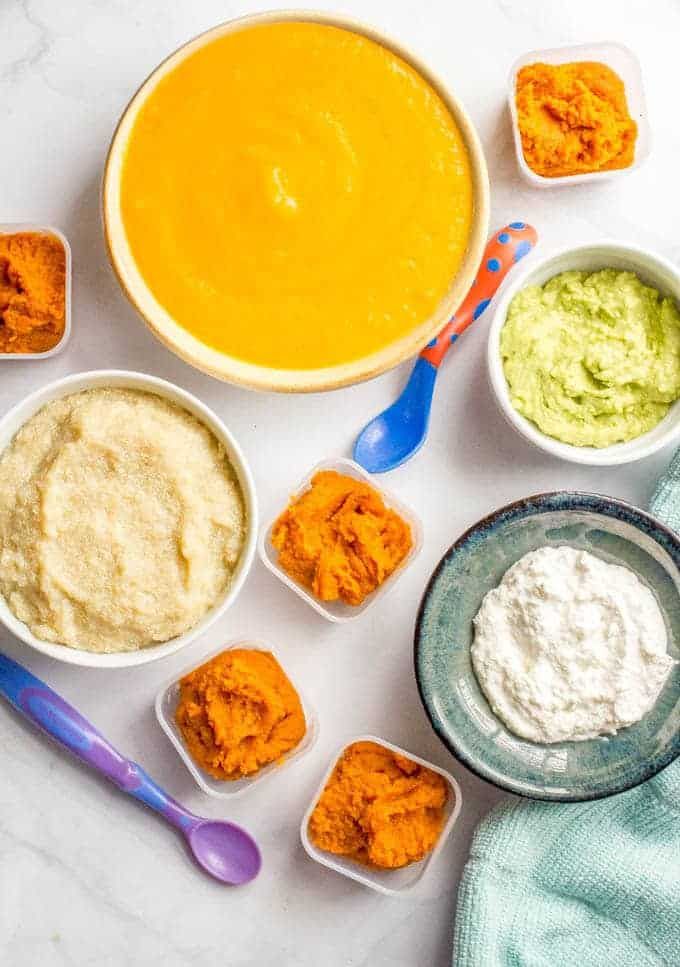 Your review is automatically published and the store credit added. Reviews are also verified by our team to ensure maximum customer confidence.
---
Bakaliko is the biggest online Greek supermarket in the Netherlands that has all of your favorite Greek products and groceries at great prices and offers private home delivery to all of the major Dutch cities (Amsterdam, Hague, Rotterdam, Leiden, Eindhoven, Utrecht, Delft, Dordrecht, Hertogenbosch, Nijmegen, Arnhem, Apeldoorn, Zwolle etc.). In our Greek online shop you can also buy online Greek organic products which are delivered by our own fleet of Bakaliko licensed refrigerated trucks in all of the Netherlands. We believe in providing excellent customer service and high-quality Greek food products.
Browse through hundreds of Mediterranean food specialties originally imported from Greece and get home delivery with the best prices in Holland. In our online shop you will find:In our store you will find among others: Greek Olive Oil, Greek Pita bread, Greek Coffee, Greek Frappe, Greek Feta cheese, Greek Halloumi, Mastic, Greek Pies, Greek Bougatsa, Greek Tyropita, Greek Spanakopita, Greek Loukanikopita, Greek Wines, Greek Olives Kalamata, Tyropitakia, Snacks, Loukanika, Greek Mousaka, Honey, Trahana, Kritharaki, Barba Stathis, Radikia, Croissant, Meat, Tsoureki, (Gyros, Souvlaki, Katsikaki, Arnaki, Bifteki, Kokoretsi, Paidakia, Kontosouvli) Paximadia, Coffee, Chocolate, Tsipouro, Ouzo, Rakomelo, Beer (Mythos-Fix), and many more.
..
View the page in English
View the page in Greek
View the page in Dutch
Use left/right arrows to navigate the slideshow or swipe left/right if using a mobile device
Bedtime formula and night feeding formula
06/21/2021 Reading time: 3 min 34015
In the first 1-3 months, babies receive breast milk on demand. Milk formula should be given on schedule. But how to distribute the daily volume of the mixture - only during the daytime or will you also have to feed at night? Will feeding before bedtime help your baby sleep better, or, conversely, will it burden his digestive system and cause anxiety? Young mothers should immediately understand this issue in order to avoid mistakes in organizing the nutrition of the baby.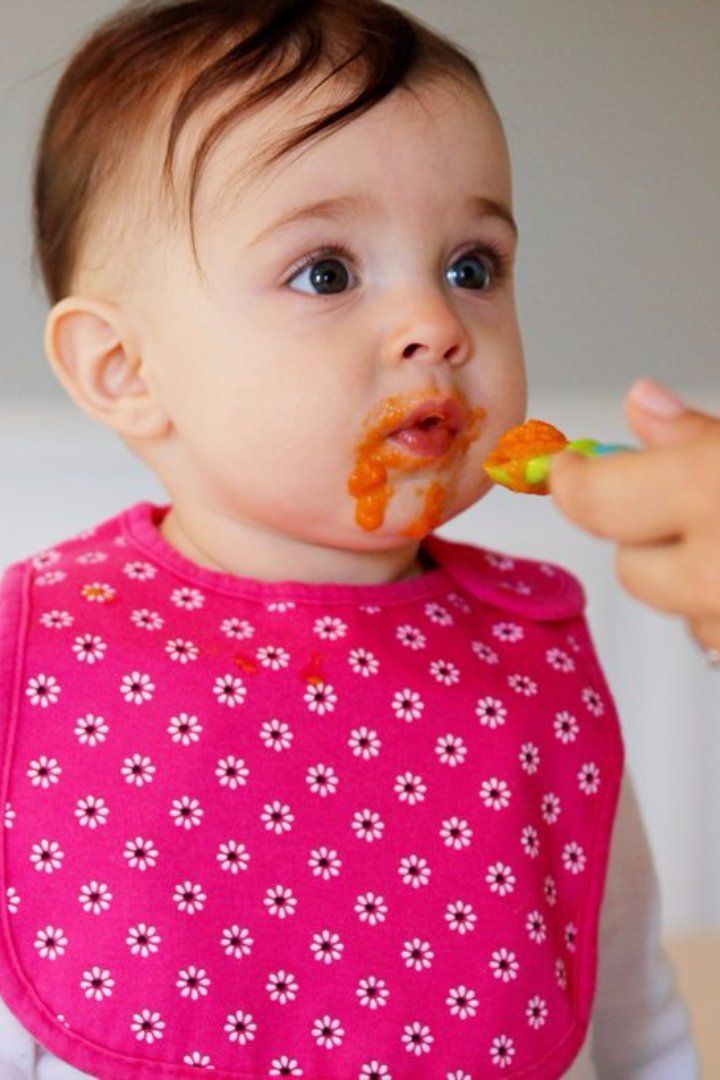 Can bedtime formula help my baby sleep better?
Moms do not eat at night, so as not to spoil the figure. Babies do not need to worry about the figure, agree, is it ideal for them? But seriously, only a well-fed baby will sleep peacefully. Therefore, giving the mixture at night to the baby is not only possible, but also necessary.
Babies of the first 4-6 months of life are exclusively formula fed. But even after the introduction of complementary foods, the mixture should be left as the last feeding before bedtime. It will not overload the digestive system and will give the baby's body the necessary nutrients.
Can the mixture be given at night and at night?
During the neonatal period, that is, in the first 4 weeks of life, it is necessary to feed an artificial baby at regular intervals - after 3 hours.
For children of the first half of life, feeding takes place at night. The last during the day at about 24:00, and the first at 6:00.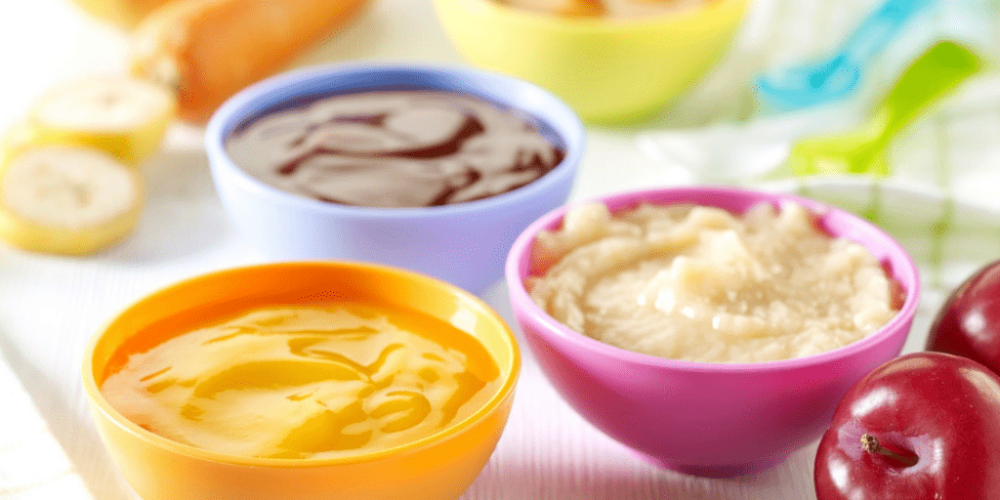 With a correctly calculated and sufficient volume of the mixture, the child must withstand a night break of about 6 hours.
The older the baby is, the larger the portions that he eats at one time, and the longer the intervals between feedings will become. If the baby is gaining weight normally, feels well, and is cheerful, active and eats well during the day, then at night he should not ask for feeding. The correct amount of formula and the number of feedings will allow the child to remain full and also keep the night break in feeding the mixture.
If the cause of night awakenings is hunger, then neither the pacifier nor water will calm the baby for a long time.
And if this happens, then after making sure that the baby is dry, not cold and not overheated, does not want to drink, and more than 3-4 hours have passed since the last feeding, offer him a mixture.
Can I give formula at night to an older child?
For feeding children older than a year, mixtures of the third Nutrilak Premium 3 have been developed, and older than one and a half - the fourth formula of Nutrilak Premium 4.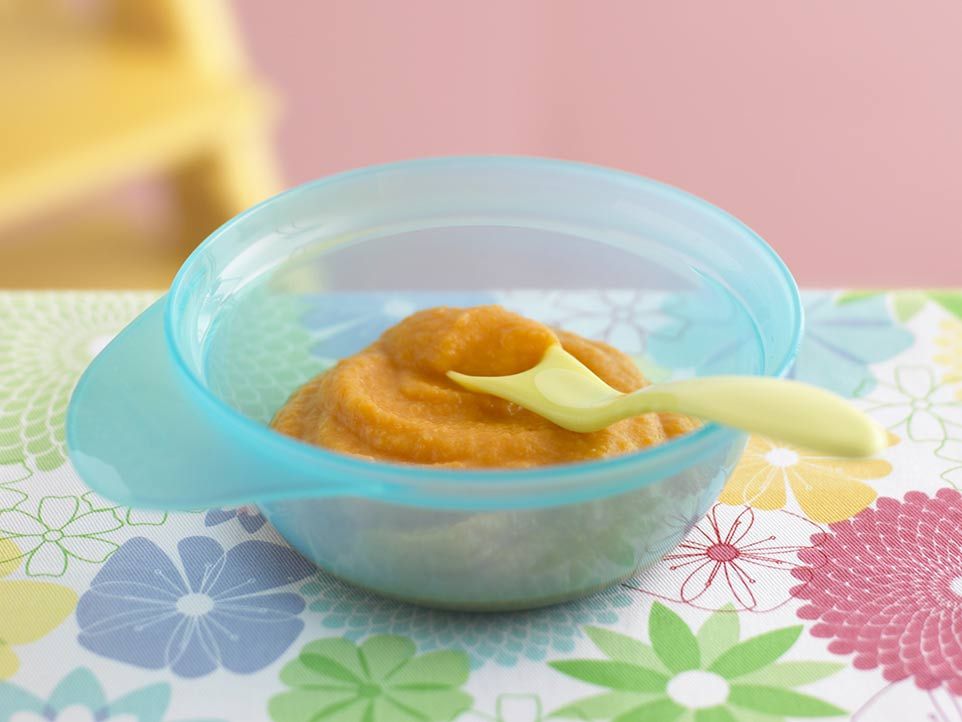 Their recipe takes into account the age-related needs and digestion characteristics of grown-up babies. Therefore, during the second and third years of the baby's life, his mother still does not have to puzzle over how to replace the mixture for the night.
One has only to give up the bottle and give the formula first in a cup and then in a regular cup.
A child aged 1 to 3 years is allowed to have additional feeding before bed at about 22:00-22:30, if there is such a need and the most optimal and useful option is to offer a mixture, but it is correct to say a milk drink with the number 3 or 4 .
(1 ratings; article rating 5.0)
Up to what age to feed the baby at night and how to replace formula
Infant formula is only a forced replacement for mother's milk in the absence of sufficient lactation or underweight in the infant. In all other respects, the infant formula feeding algorithm remains the same as with breastfeeding.
The baby also needs nightly feedings about every 3-4 hours. This is due to scientifically proven facts. Babies up to a year old have an accelerated metabolism, food is digested faster, and naturally, they experience hunger at night. Also, any anxiety of the baby at night forces him to demand his mother's participation, and of course - food as a sedative. There is even a theory that children are genetically woken up to eat to avoid "Sudden Infant Death Syndrome" in their sleep.
But also can't it continue indefinitely? The child grows, develops actively, from the age of 6 months receives a variety of complementary foods, and over time should form a normal daily routine. And for this you need to figure out: how to wean a child at night to eat the mixture in the most gentle ways.
Up to what age to give formula at night
Experts differ on this issue, but the average age when you can do without night feedings is nevertheless deduced. Infants with normal development can sleep peacefully at night without formula 10-12 hours from 9-12 months.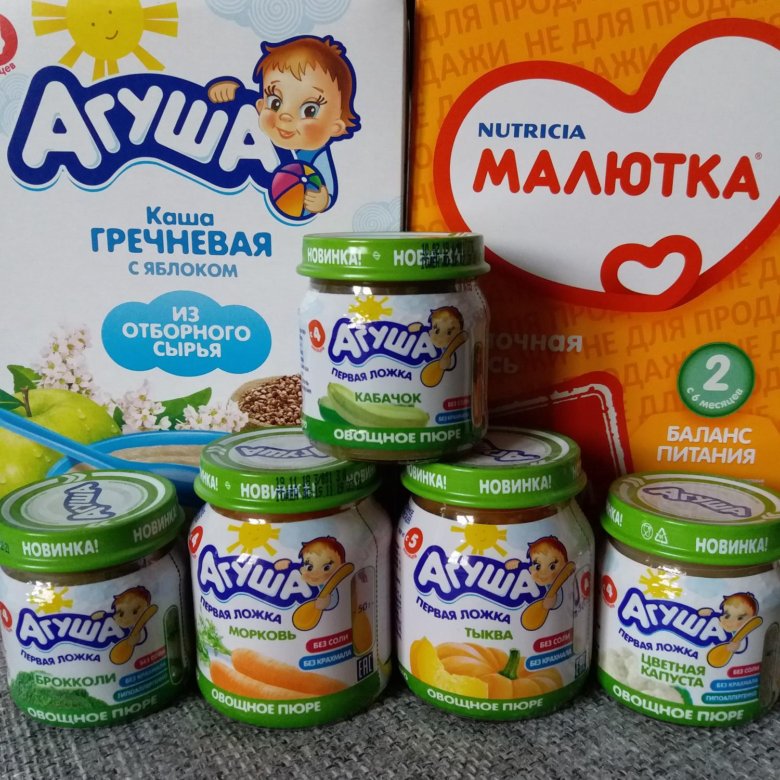 Of course, if parents do not consider it necessary to restrict their child in nutrition, they can safely continue to feed their child at night and beyond. But they must be aware that, firstly, over time, these periods of eating become just a habit for the baby. And secondly, mothers should also think about their own well-being after sleepless nights. So, the approximate age of weaning a child from night feedings has been determined, it remains to find out how to replace the mixture for the night after a year for the first time of the transition to a new regimen.
Night formula alternative
Formula feeding formula is extremely nutritious and delicious for your baby. Therefore, the nightly replacement should be unequal, so that the baby subsequently feels that he does not need to wake up for such food. For these reasons, many mothers, thinking about how to replace the mixture for the night, use not the best products. It is strongly not recommended to use compotes or juices, because the ultimate goal is a complete and painless rejection of night food.