Packaging for baby food
Baby Food Packaging
When it comes to products formulated for infants, toddlers, and small children, we know that parents are really the ones making decisions about whether or not the item meets their family's needs. While a little one may influence their mom's or dad's purchasing choices by excitedly accepting the product – or stubbornly refusing it – it's still the adults who are scanning store aisles and conducting research on which foods, drinks, and other goods are right for their babies. 
Safety is the top concern for consumers with children, which is why flexible, food grade, FDA-approved packaging is really taking off in this market. Stand up pouches won't break or shatter like traditional glass jars, and they are lightweight and pliable enough that babies can easily hold the product.
Parents won't have to worry about injury if a pouch is dropped because while it is made of thin material, the secret to its unique structure is the multiple layers of laminated film that are bonded together to keep the packaging intact.
This blend of durability and flexibility is perfect for ensuring the package does not pose hazards for young consumers.
Stand up pouches for baby food ensure safe and effective storage, which are critical for keeping food and drinks protected from outside contamination and spoilage.
This form of packaging extends the product's shelf life, which is convenient for busy parents. Moms and dads will be able to cut down their supermarket visits and save money while they're at it. Flexible baby food packaging locks in nutritional and vitamin content while pushing oxygen and moisture out, the result of which wards off bacteria and maintains the high quality of the product inside.
Pouches can also be manufactured with additional convenient features that appeal to today's active, on-the-go parent. Tear notches ensure easy and easy opening, while reclosable zippers allow consumers to portion the food while knowing it is protected from harmful external elements. Flexible baby food packaging is highly portable, making it great for travel.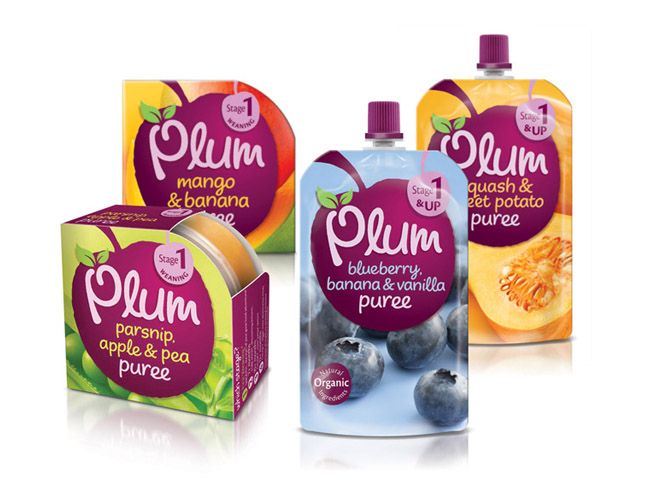 Busy parents can toss the product in a diaper bag without adding extra weight or worrying about leaks or spills during transportation.
Spouted pouches have become a widely popular option for packaging baby food because they are perfect for both juices and purred fruits and vegetables. They're easy for parents to open, pour, and reclose, while simple enough for little ones to drink or suck the product right out of the package. Each component of a stand up pouch is safe to come in contact with food and drink, and the use of water-based inks during the printing process both lends well to vibrant designs without jeopardizing the product.
Baby food brands that switch away from heavy, rigid jars or plastic containers will greatly reduce their carbon footprint while attracting shoppers with eye-catching designs that highlight the wholesome, nutritious ingredients inside the package.
After artwork is approved, companies in this market can expect to see their completed pouches in 6-12 weeks and can work with our team to guarantee the package best protects and reflects their product.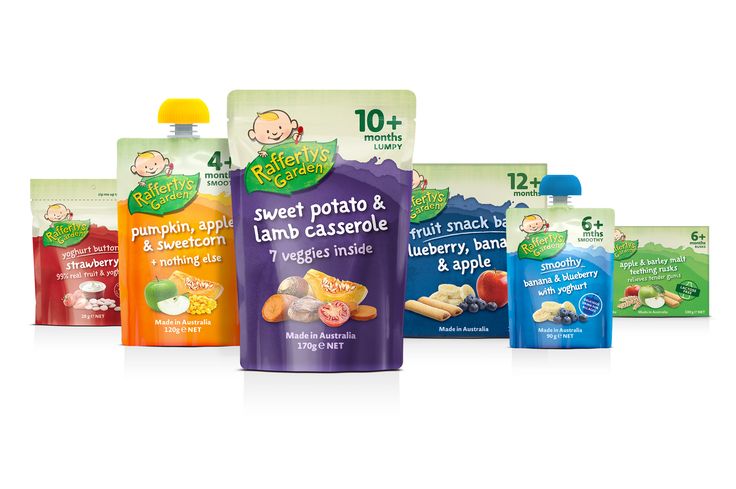 Custom printed pouches for baby food can be ordered in units as small as 10,000 at a time or as big as 5 million. No matter how many packages are required to keep your product safe and catch parents' attention in stores, our team is here to help get your project started as soon as you're ready.
Custom Baby Food Packaging | Baby Food Pouches
Custom Printed Baby Food Packaging Will Make Your Product
Fly Off the Shelf
Parents are obviously very mindful about the quality of the baby food they purchase. Pouch packaging took the baby food market by storm back in 2008 for many reasons. Pouches are convenient, sterile and portable, especially when compared to jars. Parents find they can easily grab different flavors and food combinations for their infant, toddler or small child as they go about their busy lives. Strategic use of baby food pouches also promotes self-feeding and independence in their young ones.
CarePac are experts at baby food packaging.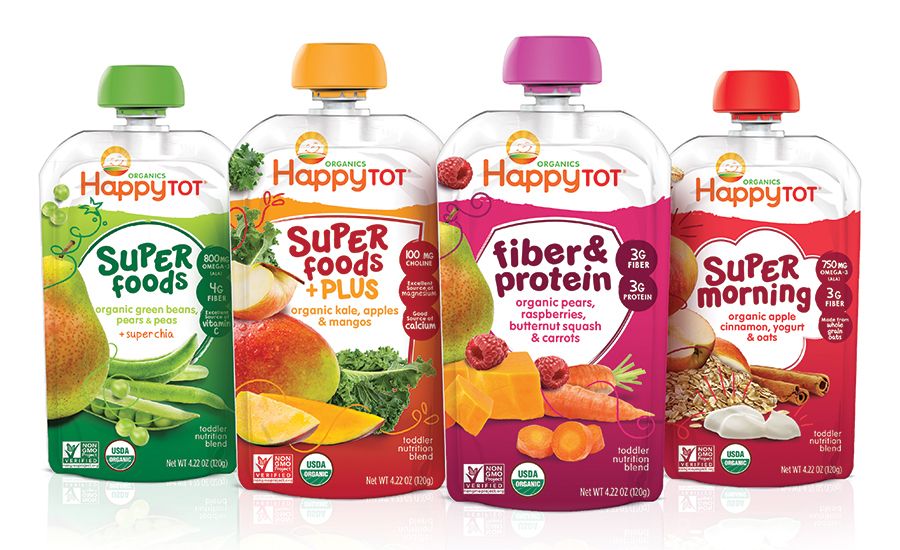 Stand up pouches for baby food serve as safe and effective storage, keeping the nutritious food inside fresh and free from contamination. Our baby food packaging is excellent at keeping oxygen and moisture out while locking in vitamins and flavor. Our baby food packaging is compatible with many convenient features, like tear notches, re-closable zippers and spout corners. You can also custom print your baby food packaging to promote brand loyalty! With our baby food packaging, your product will fly off the shelf as busy parents everywhere buy in bulk to keep their little ones happy.
Stand Up Pouches for Baby and Toddler Food 
This type of packaging increases the shelf life of the product, which is beneficial to busy parents. Moms and dads will be able to reduce their store visits while still saving money. Flexible baby food packaging seals in nutrient and vitamin content while forcing oxygen and moisture out, warding off bacteria and preserving the product's high quality.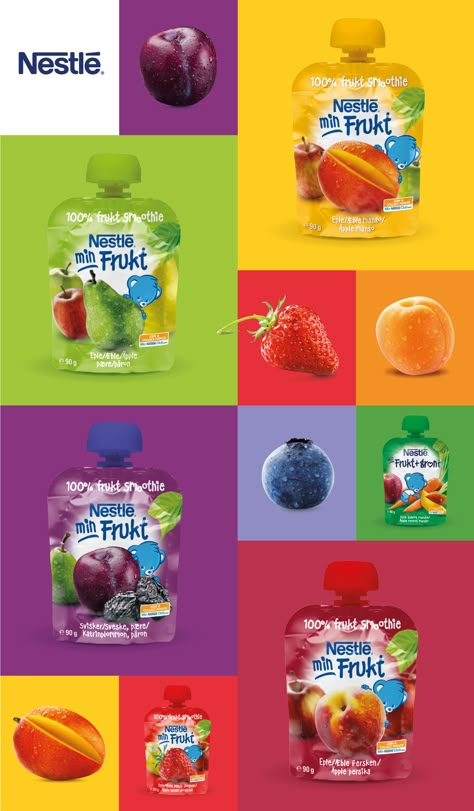 Pouches can also be made with extra practical features that cater to today's busy, on-the-go parent. Tear notches make it simple to open, and reclosable zippers enable customers to portion their food while remaining safe from the elements. Flexible baby food packaging is lightweight and easy to transport, making it ideal for trips. Parents who are short on time should throw the product in a bag -- foods packaged like this are much easier to transport than jars. 
Anti-chock Spouted food pouches baby food packaging
Anti-chocking caps are must when selling baby food, and puree in spout pouches. These are critically needed features to protect children.
Since spout pouches are ideal for both juices and purred fruits and vegetables, spouted pouches have become a common alternative for packaging baby food. 
They're quick enough for kids to drink or suck right out of the box, and they're easy for parents to open, pour, and reclose.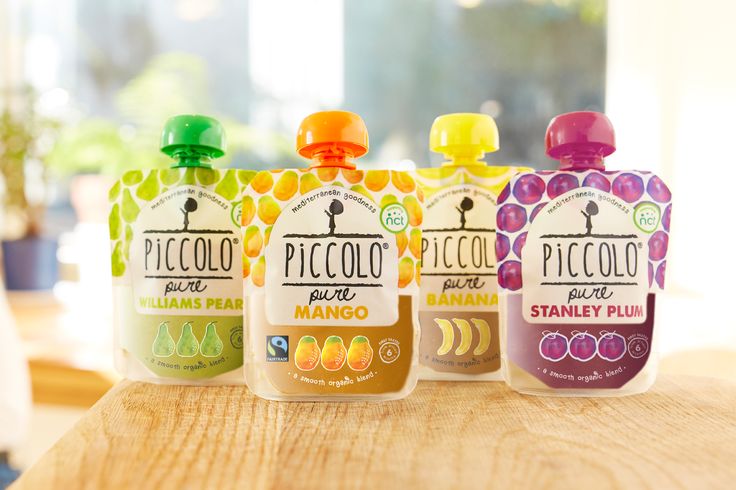 Each part of a stand-up product is safe to touch when it comes into contact with food or drink, and the use of water-blocked materials makes it even safer.
Baby Food Squeeze Pouch
CarePac spout pouches for puree and single serve baby foods are ready for your packing operations. 
High Pressure Pasteurization 
Our baby food spout pouches and puree pouches are ready for high Pressure Pasteurization. Retort and HPP Pasteurization compatible pouches help ensure maximum food safety, and FDA compliance. 
Stand Up Pouches with Anti-Chocking caps
Customers enjoy the ease of use and portability of your custom printed stand up pouch, with the safety afforded by using anti-chocking caps on your pouches. The caps can even be custom colored (MOQs apply) 
High Barrier Clear Materials and Foils
CarePac offers both clear and metalized foil pouches for baby formula and toddler food packaging.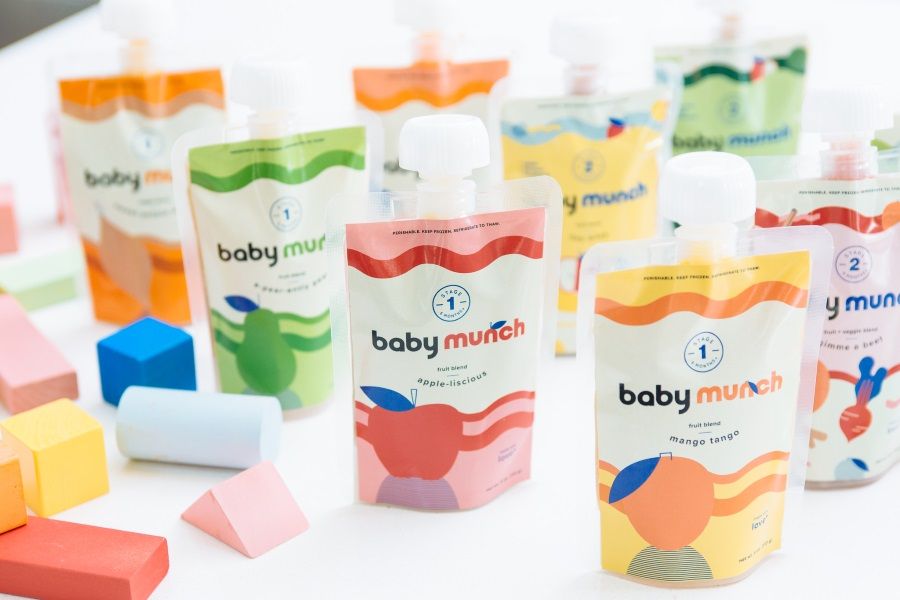 Clear pouches help the consumer see the contents, while foil pouches provided maximum shelf life for baby foods. 
Toddler Food Packaging Options
Here are some of the configurations for custom baby food packaging we recommend
Plastic food pouches
Custom printing plastic food pouches allow your brand to develop a complete look and feel that parents will recognize and return to when shopping. Interesting colorful designs will peak children's interest. 
Clear Puree Pouch
Some brands benefit from clear puree pouches as parents can see the puree inside the pouch. Easy-off Anti-chocking caps combined with colorful artwork lead to increased consumer satisfaction and trust. 
High Barrier Pouches
Foil is our highest barrier material.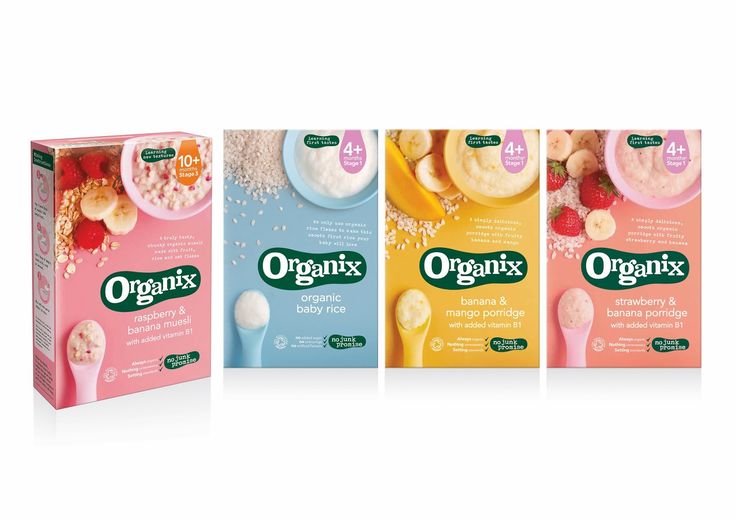 In essence it is like putting your toddler puree inside a aluminum can. In this case it is a flexible pouch with a aluminum foil layer of protection. You will get maximum shelf life and retained flavor.
Custom Sized Containers for Baby Food
Here are some of the configurations for custom edible packaging we recommend
Stock options can offer typical unit sizes for your baby food bags, however, to stand out from the competition a custom sized pouches is the best way to ensure the pouch meets your company's needs. Spout pouches can be custom sized and shaped with custom die-cut molds, so your flexible barrier pouches can be created to whatever shape or size you need.
Baby Food Packaging FAQs
Whether you are new to custom printed packaging or a seasoned pro you may have a few questions about our products and process.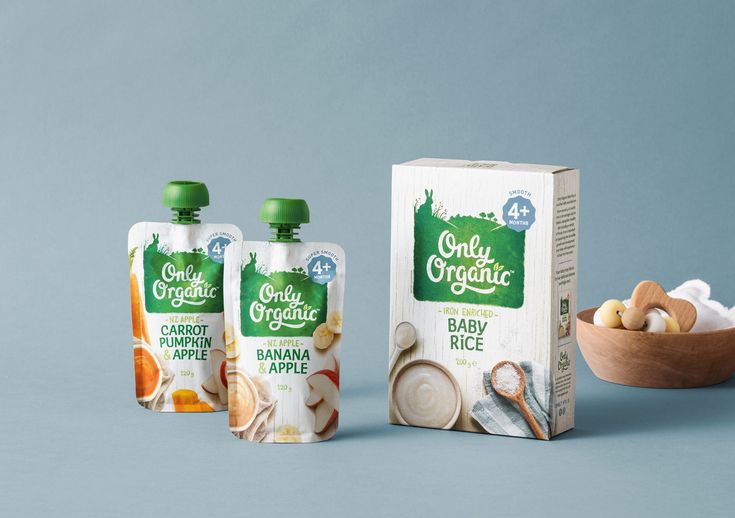 Q: Do you offer wholesale pricing when buying baby food packaging in bulk?
Yes, with CarePac you can save even more with our everyday, wholesale pricing is available on custom printed baby food pouches.
Q: Do you offer custom sized baby food pouches?
Looking for a more specific pouch size for your packaging needs? We have got you covered. We have come to understand that sometimes our clients are looking for something more specific. A specific size or configuration – that is why we offer custom-sized bags to meet these needs. We make it fast and easy. We make them so you can even use your artwork and designs. Whether you need food-grade custom pouches, or tamper-evident packaging, we've got you covered.
Q: Can I print my own design on my custom baby food packaging?
Depending on your needs and preference, we offer custom printing both digitally and with the use of plates.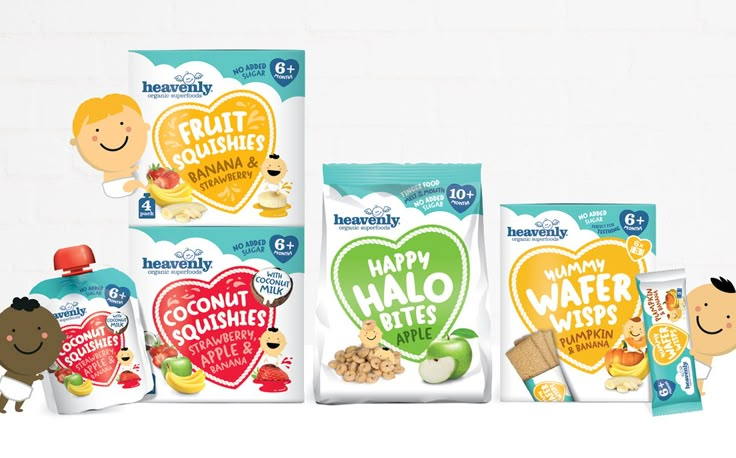 While digitally printed bags come with several advantages, we sometimes advise clients to opt for plate printing depending on their needs. Majorly because plates offer the lowest per-bag price points. However, digital prints offer a more robust color count and are its best for short run usage. Whichever the case, we always have a support staff to walk you through the production process and help you identify which printing is best for your project.
Q: What if I need help designing my baby food packaging?
You don't have to bring press-ready art. There are many technical considerations when printing barrier films, and we do all that work for you. We'll take your original art files and set them up for printing to ensure you get the best quality printing and develop digital art proofs that you can revise. We focus on providing custom printed pouches and barrier packaging that meets your budget.
Q: What is the standard lead time on a custom printed baby food pouch?
In our industry, contrary to what you might think, ten-week Lead time is not uncommon.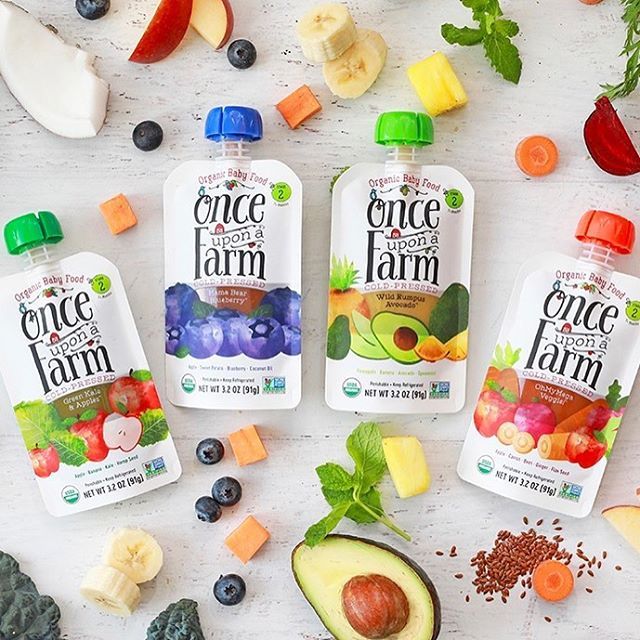 We offer the best lead-time options on all our quotes compared to other brands. Our lead time list for custom packaging is:
Digital printed: as low as 15 working days. 
Plate printing: as low as 20 working days. 
Q: How much does custom printed baby food pouches cost?
Check out our free online quick quote to get a cost for your bags.
Q: How low is the Minimum Quantity Order for printed baby food pouches?
Full custom production runs of Printed Baby Food Bags typically start at 5000 pouches, with testing and trial runs available at lower quantities with our digital printing options. High quality printing services and materials in a low price.
Overwhelmed with all the options?
Wrinkled baby food packages are dangerous: Parents have been warned about the error buying: checklist from specialists
Baby food is one of the most strictly controlled industries.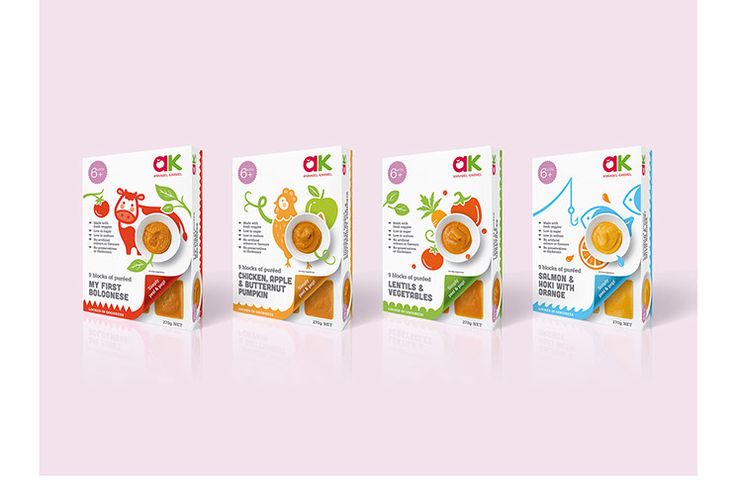 If the manufacturers of the food itself remained, then it was much more difficult with the manufacture of packages. Meanwhile, baby food is one of the most strictly controlled industries. High demands are placed on packaging.
- Despite the departure of packaging suppliers familiar to the Russian market, there are manufacturers of both aseptic cardboard packaging and various soft packaging made of plastic and glass jars in the country, explains Sergey Perminov, Research and Development Director of PROGRESS JSC (manufacturer of the popular baby food) . - However, all of them now have to switch from the usual raw materials for the production of packaging material to alternative ones. Which in turn leads to the need for additional tests and an increase in production time. Of course, the production equipment was originally designed for the appropriate type of packaging with precise characteristics. All this can cause certain technical difficulties. The equipment itself is reconfigured, the packaging is tested and finalized.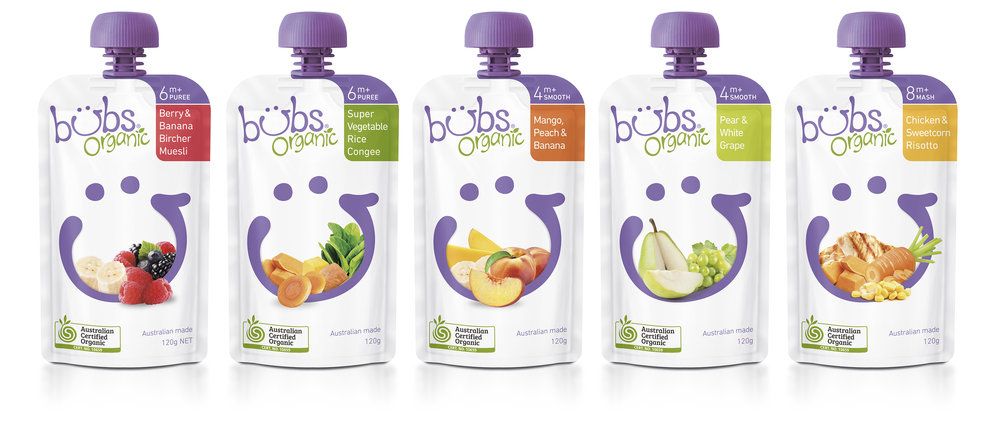 Then there is a long stage of testing new formats both at the packaging manufacturer and in production: how the packaging meets the stated requirements, how the product behaves during storage and during transportation. Only after successfully passing all the required stages and tests, the product in a new package enters the store shelves.
HOW THE PACKAGING IS CHECKED AT THE FACTORIES
At the baby food factories, products are packaged under aseptic conditions in compliance with the necessary requirements and standards. This helps to increase the shelf life of the product. Preservatives, artificial colors and additives, which we are used to in adult products, are prohibited in baby food. Bottling and packaging is an automated and closed process that completely eliminates the human factor and the risk of foreign objects. Packaged products must be checked.
* To check for the absence of foreign objects inside the package, they pass through the scanning units.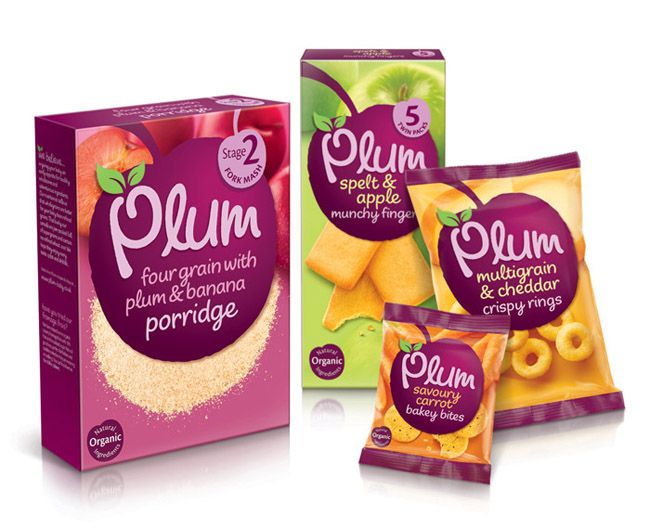 * To check the tightness, specialized methods are used, for example, packages for a bath with cottage cheese are dipped in water and looking for bubbles, if there are any, the package is not airtight and is disposed of.
If everything is in order, the batch of goods is sent to the warehouse, and then to distributors and on the shelves of retail stores. But this is precisely one of the vulnerable moments in which the product can suffer: shaking a truck with goods, careless work of loaders unloading pallets, negligence of buyers dropping or crushing goods in a store - there are many reasons for packaging damage, and they are all different.
But the bottom line is the same: if you want to be sure about the safety of a product, be sure to check it before buying, just like you do when looking at the expiration date.
CHECK LIST FROM THE EXPERTS
Olga Krasnikova, Quality Director of PROGRESS JSC, tells how to check the packaging:
- Inspect the goods in the store for possible damage.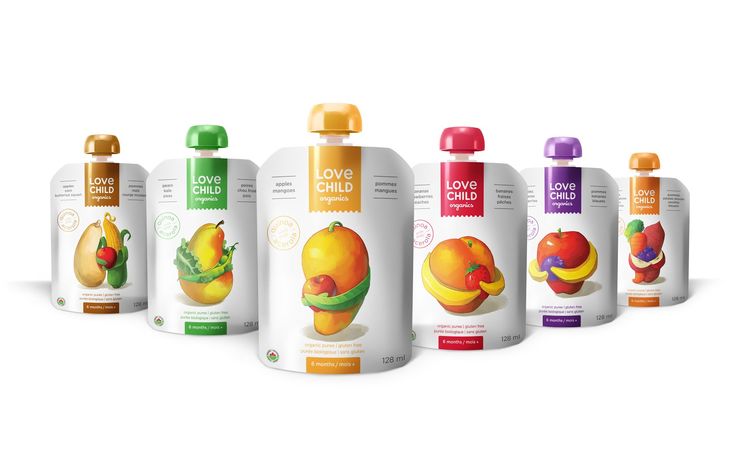 Cracks, chips, swollen lids on glass jars should become a red flag for you; dents, swelling, damage (or swelling) of the foil on cardboard and plastic boxes; all kinds of breaks and creases.
- Do not buy a product with damaged packaging. And it's better if you draw the attention of a store employee to it and ask it to be removed from sale.
- At home, note the special signals indicating the tightness of the package. When opening a glass jar, you should hear a characteristic pop, and when you open the puree in a soft package with a screw cap, you should hear a distinct click.
- Always try any product for yourself before giving it to a child.
IMPORTANT
Why a crumpled box is dangerous
Any cracks, creases, dents, damaged foil, twisted lid are gates through which microorganisms can enter, which normally should not be. If this happens and the product is spoiled, then mold, a change in color, smell and consistency will become "tips".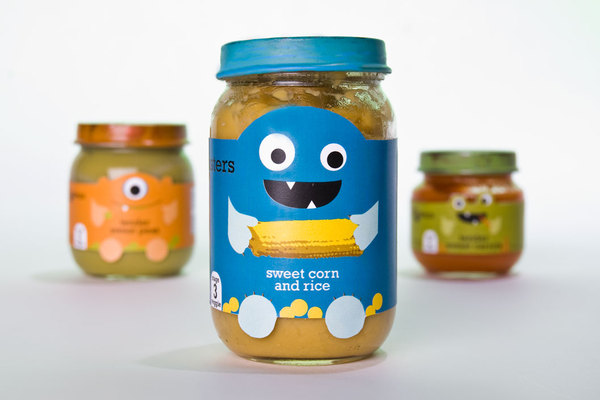 Sometimes packaging deformation is caused by improper storage conditions. For example, if a bath of baby cottage cheese is stored at the wrong temperature, its contents may deteriorate, and the foil covering the package will swell in this case. In no case should you buy and give such products to a child.
Read also
Age category of the site 18+
Online publication (website) registered by Roskomnadzor, certificate El No. FS77-80505 dated March 15, 2021
I.O. EDITOR-IN-CHIEF OF THE SITE - KANSKY VICTOR FYODOROVICH.
THE AUTHOR OF THE MODERN VERSION OF THE EDITION IS SUNGORKIN VLADIMIR NIKOLAEVICH.
Messages and comments from site readers are posted without preliminary editing. The editors reserve the right to remove them from the site or edit them if the specified messages and comments are an abuse of freedom mass media or violation of other requirements of the law.
JSC "Publishing House "Komsomolskaya Pravda".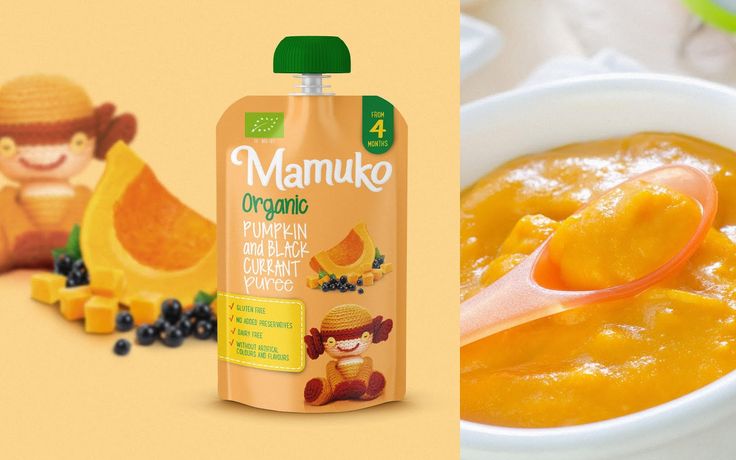 TIN: 7714037217 PSRN: 1027739295781 127015, Moscow, Novodmitrovskaya d. 2B, Tel. +7 (495) 777-02-82.
Exclusive rights to materials posted on the website www.kp.ru, in accordance with the legislation of the Russian Federation for the Protection of the Results of Intellectual Activity belong to JSC Publishing House Komsomolskaya Pravda, and do not be used by others in any way form without the written permission of the copyright holder.
Acquisition of copyright and contact with the editors: [email protected]
Trends in baby food packaging: packaging as a toy, a means of communication with parents and an element of eco-strategy
The choice of baby food in Russian retail is huge! Manufacturers are exercising original packaging solutions to attract young parents. The packaging of baby food has its own trends - it is with the help of packaging that brands develop children, conduct a dialogue with parents, or even prepare babies for adulthood.
Coming to the store, the buyer faces a large selection of goods.
Packaging helps him make a decision. Often these criteria are standard - attractiveness and informativeness. As for baby food, for parents, the main indicators are the quality and safety of the product. But the convenience of packaging becomes its additional bonus.
We talk about Russian and international experience in attracting the attention of customers using the examples of several brands that produce baby food.
Packaging as a toy
The first thing to mention is the spiders. This is the most "fresh" innovation in the category of baby food, which appeared in Russia much later than in the West. The word "spiders" is still unusual even for experienced parents, and you can often hear the wording "soft packaging". But now such containers are used in more and more categories, they are used for classic fruit purees, and for dry cereals. One of the main advantages of this package is that it is difficult for a child to get dirty or spill the contents. In addition, spiders are convenient for moms, they are light and compact, they can be taken for a walk or on the road.
All children love toys. Therefore, it is obvious to use this emotional component in the packaging of baby food. The FrutoNyanya brand followed this path when it offered toy covers to its consumers.
"Our pouch-packed fruit purees come with a special certified toy lid, thanks to which the child can learn colors and count, collect various figures, which in the end can have a positive effect on fine motor skills. For our youngest consumers, we produce fruit-shaped pouch packs to introduce the baby to the first fruits," says Anna Ivanova Marketing Director of PROGRESS JSC, manufacturer of the FrutoNyanya brand .
Such entertainment also brings up perseverance and independence, stimulates positive emotions. Frutolids are hexagonal with 2 and 3 notches on the sides. And thanks to these grooves, they interlock with each other quite tightly. They can be assembled not only in a plane, but also to build multi-level structures, developing the child's imagination.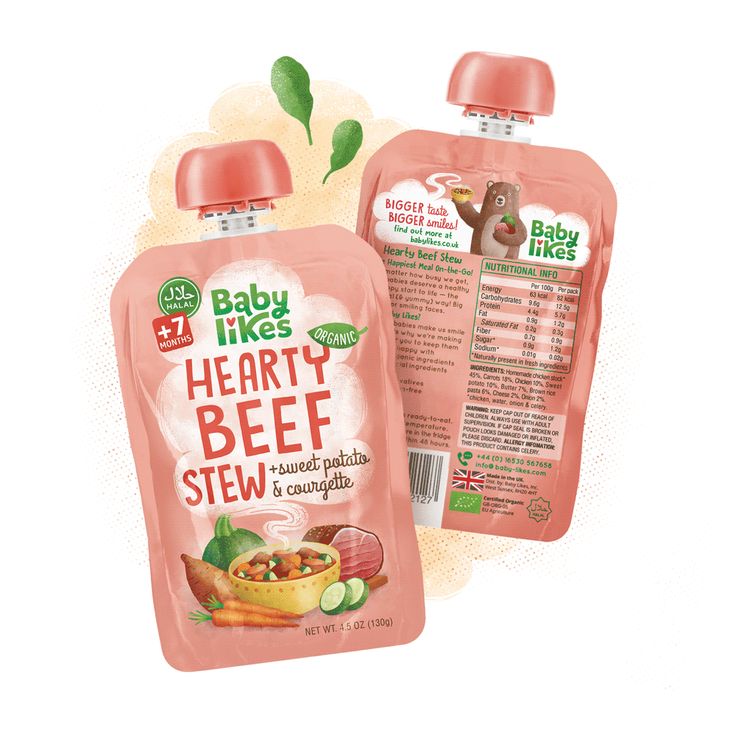 Packaging as a tool for dialogue
The next trend in packaging is to communicate with parents. Now manufacturers are striving for the most open dialogue with the consumer. Full information about the composition is placed on the label inscription. In this composition, the consumer understands all the ingredients, there are no abbreviations.
Producers of baby food talk about the production, methods of growing vegetables and fruits, and their suppliers. This trend is also reflected in the packaging – the transparency of the packaging is becoming an important way of communication. For example, transparent labels, fully or partially transparent packaging.
Packaging as an element of eco-responsibility
Another important component of packaging is its tactile qualities, dullness, craft solutions. Consumers are increasingly interested in features that make packaging easier to recycle and reuse. For example, completely biodegradable materials or materials that can be used as fertilizer, or even edible materials.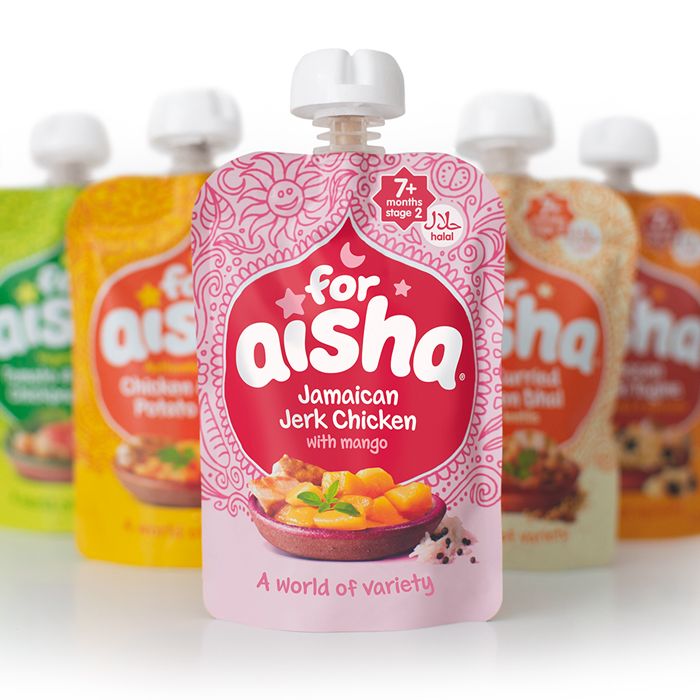 But this trend is still in its infancy in Russia, in the future we will see more completed projects.
An example here is the young British brand Little Tummy, which is based on the principle of sustainability. Even today, the plastics and papers they use are 100% recyclable and recyclable.
Going even further, Swedish brand Alex & Phil are committed to reducing the use of conventional plastics and gradually moving towards bioplastics and renewable resources such as sugar cane. Starting in 2019, they have switched to aluminum-free packaging, which is 80% bioplastic, and their caps are made entirely of this material.
---
See also: Re-equipment of the enterprise in times of crisis: 5 steps for the manufacturer
---
Packaging as "Smart" entertainment very popular with consumers. Thanks to packaging, manufacturers can create games and competitions in augmented reality mode, quickly and easily redirect the consumer to the site.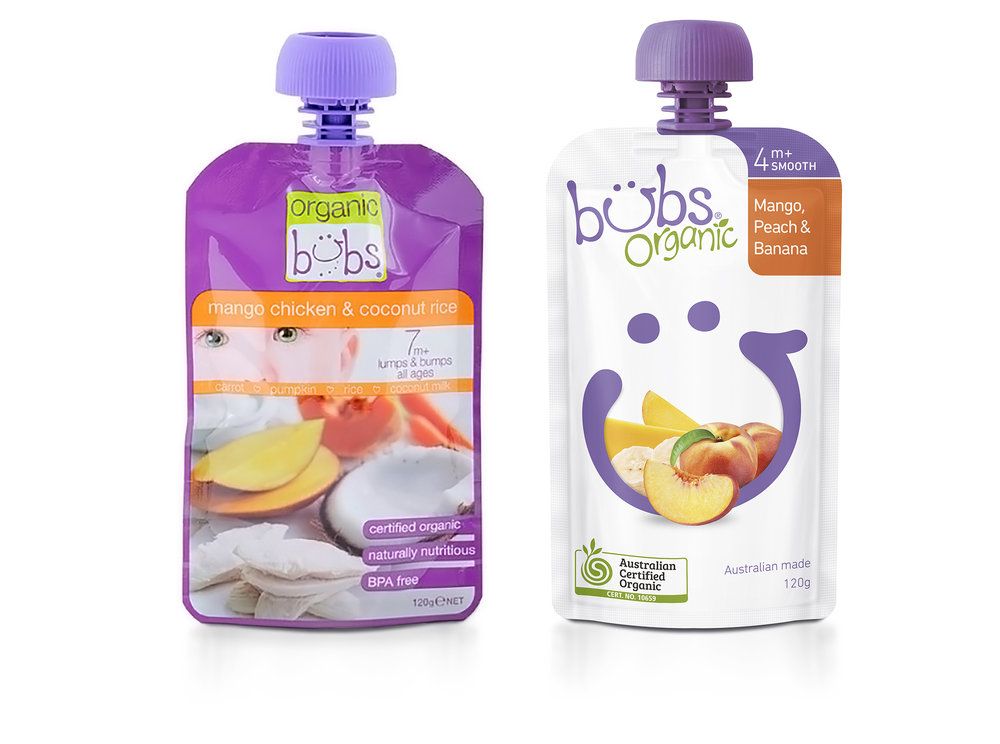 For example, last year, in partnership with the popular Shazam app, the FrutoNyanya brand released a limited series of liquid cereals with a special QR code that allows parents and kids not only to eat healthy, but also listen to fairy tales at night using augmented reality.
Packaging as a guide to the world of "adult" food
The above trends relate to the Russian market. In the West, there are ways to attract buyers. In Europe and America, brands have long been offering their young customers an "adult" range of dishes. Of course, it meets all the standards of baby food, but in terms of taste it is close to the dishes of an adult diet. This trend can also be seen in the packaging of baby food. For example, the French baby food brand Bledina offers products packaged in an airtight plastic plate. Parents warm up the dishes and, without shifting from this plate, feed the child. The idea of ​​this package is that serving a dish for little ones is no different from serving for adults.