Prune cake recipe with baby food
A Cake By Any Other Name
Prune Cake. (Or, spice cake. Or, dried plum cake.)
While I'm steadily knitting away, I'll share another recipe from our Christmas holiday. This one was baked by my son-in-law before they headed back home. The recipe came from my collection but he has made it more often than me for the last several years. I got the recipe from my secretary many years ago when I was working as a home economist. I've never been famous for my cake baking, but this one has always provided sure-fire results.
Don't let the name frighten you. It's basically a spice cake. The prunes help create a moist cake and give it this lovely rich color. Trust me that it's delicious. Look at the long list of spices. That's what you'll taste. All the grandchildren love it. So do the grownups. They think it's perfect with a cup of coffee.
PRUNE CAKE
1-1/2 cups sugar
1 cup cooking oil
4 eggs
1/2 cup buttermilk
1 teaspoon baking soda
2 cups plain flour
1 teaspoon allspice
1 teaspoon cinnamon
1 teaspoon nutmeg
1 teaspoon vanilla extract
about 6-7 ounces baby food prunes (about 2 jars/containers)
1 cup chopped nuts (optional)
Preheat oven to 350 degrees. Mix sugar and oil, then add eggs and beat well. Mix buttermilk and baking soda together and set aside. Sift all dry ingredients together. Add to egg mixture, alternately with buttermilk mixture. Add prunes and vanilla. Fold in nuts, if using.
Pour batter into a greased and floured 9x13-inch pan and bake for 40-45 minutes. (Now, I use a baking spray.)
After removing cake from oven, cut into squares while it is still in the pan and is hot. Leave in pan and pour hot topping over cake. Additional chopped nuts may be sprinkled over the top, if desired.

Topping:
1 stick butter
1/2 cup buttermilk
1 cup sugar
1/2 teaspoon baking soda
Mix and bring to a boil.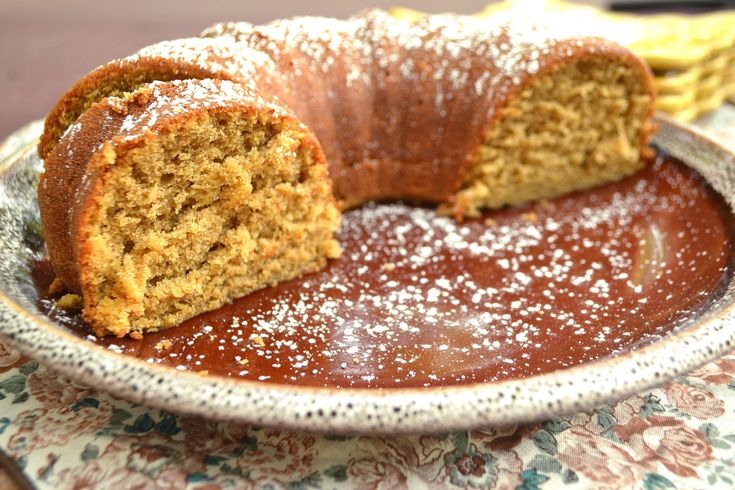 Let simmer while cake bakes last 20 minutes. Pour hot topping over hot cake.
Helpful tip: Measure all the spices before you start the mixing process. Then the rest of the recipe is a snap.
Now let me tell you a story about using old recipes. This recipe was given to me about 40 years ago. Back when baby food all came in jars. So when a recipe called for "2 jars of baby food prunes" as this recipe did, there was no doubt as to the amount.
Fast forward several years. Baby food started coming in two sizes—small jars for babies, larger jars for toddlers. I had never paid any attention to the amount. And it had been a long time since I had baked the cake and I had forgotten which size jar I used. So I called the Beechnut helpline and asked them to help me figure out how much to add to this recipe. That's still been so long ago, I've forgotten exactly what we were converting. Small jars to large? Large jars to small? But we determined that I needed 6-8 ounces of baby food prunes.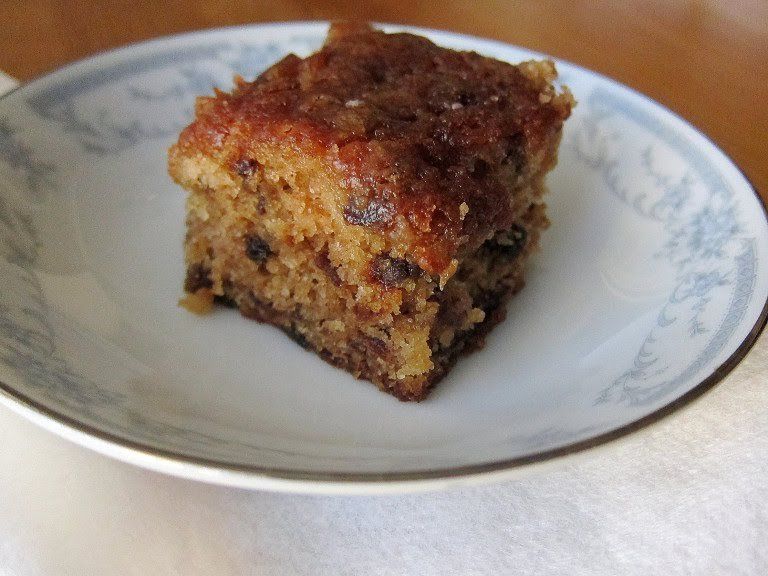 Now go look at the baby section of your grocery store. Baby food often comes in little plastic containers or squeeze pouches now. Jars are harder to find. The prunes I found this shopping trip are a blend of prunes and apples. That will work, too. Each little plastic container is 4 ounces, so this recipe would use two of them. (Goodness, I miss those little glass jars that I saved for so many other purposes.)
There is a bigger lesson here, though. When you use a recipe based on packaged foods, it would be wise to make note of the actual measurement—in cups, in teaspoons, in ounces, etc. Those package sizes will change.
You know can sizes have pretty much all shrunk. And cake mix recipes...the doctored up recipes...are mostly based on an 18.25 oz box of cake mix. Cake mixes are now 15.25 oz. That's 3 ounces less, a significant difference! So I find myself looking for recipes that are based on real ingredients that will always be the same. Measure out the flour and sugar yourself and you won't run into the problem of changing box sizes.
So back to the prune cake. If you think your family will still be freaked out by the name "prune cake," call it spice cake. Or, call it dried plum cake. That's all prunes are. Here are a few words from the CaliforniaDriedPlums.org:

Are dried plums the same as prunes?
 Yes, they are.  All prunes are plums, but not all plums are prunes.  Prune plum varieties have very high sugar contents that enable them to be dried without fermenting while still containing the pits.
Why was the name prunes changed to dried plums?
Research conducted in the U.S. showed that our target audience, women ages 25 to 54, responded more favorably to the name dried plums.  It is also more descriptive for people who don't know that prunes are fresh plums that have been dried.  Outside the U.S., the product is still called prunes.
prune cake, prune cake with buttermilk icing, dried plum cake
Prune cake with buttermilk icing is moist and easy.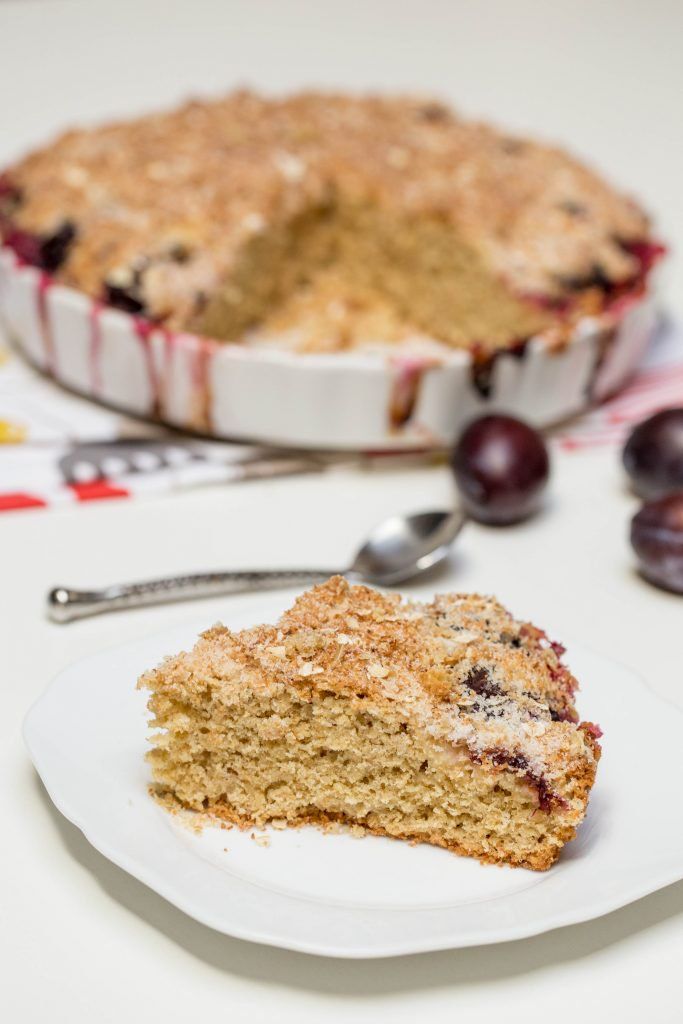 Prunes, cinnamon, allspice and nutmeg make this the best prune cake with a delicious buttermilk glaze.
Yes, Prune Cake! This cake is moist, delicious and easy; something I've been wanting to make for awhile. How can you go wrong with the perfect combination of nutmeg, allspice and cinnamon?
The cake looks so unassuming, but the flavor is melt-in-your-mouth delicious. This Prune Cake is at its peak served nice and warm right as it's finished. If you want to make this simple, flavorful cake ahead of time, warming the entire cake in the oven or individual slices in the microwave will give you the same results as fresh out of the oven. The name may have some people too skeptical to try it. "Prune Cake?". "Yes, trust me!"…Maybe just tell them it's Dried Plum Cake.
Pin
Print Recipe
5 from 2 votes
Course Dessert
Prep Time 25 minutes
Cook Time 40 minutes
Total Time 1 hour 5 minutes
Servings 12
Calories 226
Author Good Dinner Mom
For the cake:
1 cup Prunes
1 cup Sugar
3 large Eggs
1 cup light Olive Oil or cooking oil of your choice
1 ½ cup All Purpose Flour sifted or stir with whisk
1 teaspoon Baking Soda
1 teaspon Nutmeg
1 teaspoon Allspice
1 teaspoon Cinnamon
1 cup Buttermilk
1 teaspoon Vanilla Extract
For the Icing:
1 cup plus 2 teaspoons Sugar
1 teaspoon Water
½ cup Buttermilk
½ teaspoon Baking Soda
¼ cup Butter
½ teaspoon Vanilla
Preheat oven to 300 degrees. Butter a 9 x 13 inch baking dish and set aside.

Place prunes in medium sauce pan and cover with water. Bring to a boil and cook until soft, approximately 8 minutes. Remove from heat, drain water, and mash on a plate. Set aside.

Combine oil, sugar, and eggs. In a separate bowl, sift together dry ingredients. Combine wet and dry ingredients, add buttermilk and vanilla and stir gently until just combined. Add mashed prunes and stir gently Pour batter into buttered baking dish and bake for 35 to 40 minutes.

When cake has five minutes remaining, make the icing: Combine all icing ingredients in a medium saucepan over medium heat and bring to a slow boil. Boil without stirring for 5 to 7 minutes, or until icing starts to turn dark. Do NOT allow icing to reach soft ball stage; icing should be caramel in color, but not sticky like caramel. Icing should pour easily.

Remove cake from oven and pour on icing immediately. Allow to rest on the counter. Serve warm.
Note:
If you are not able to serve immediately, you can reheat the entire cake in a 200 degree oven for approximately 5 minutes. Individual slices reheat in microwave for 10 seconds.
Nutrition Facts
Prune Cake with Buttermilk Glaze
Amount Per Serving
Calories 226 Calories from Fat 54
% Daily Value*
Fat 6g9%
Saturated Fat 3g19%
Cholesterol 54mg18%
Sodium 218mg9%
Potassium 178mg5%
Carbohydrates 39g13%
Fiber 1g4%
Sugar 23g26%
Protein 4g8%
Vitamin A 340IU7%
Vitamin C 0.1mg0%
Calcium 53mg5%
Iron 1mg6%
* Percent Daily Values are based on a 2000 calorie diet.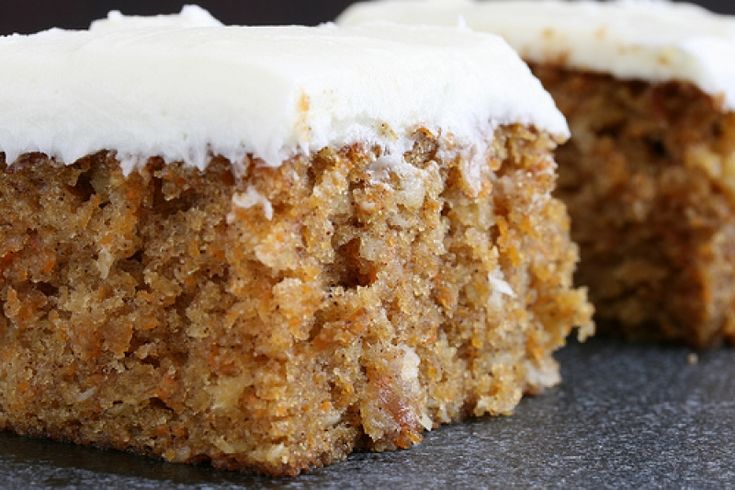 In a hurry: "Proper" German crumbly cake with prunes, step-by-step recipe for 2411 kcal, photo, ingredients and fresh berries
Summer is the perfect time to experiment with pie fillings. My grandmother, as soon as berries and fruits began, endlessly engaged in baking - with plums, cherries, apricots, from
Yulia Vysotskaya
Recipe from Yulia Vysotskaya
Shortbread cookies with strawberries and whipped cream
The amount of milk in the dough depends on the humidity in the room where you prepare it. Instead of cream, you can
Yulia Vysotskaya
Advertising
0003
Recipe from Yulia Vysotskaya
Seed muffins with jam filling
I sometimes call these muffins "Health", in addition to oatmeal, there is also sunflower and incredibly healthy flaxseed — the very right Omega we need! All seeds are available if you wish
Yulia Vysotskaya
Recipe from Yulia Vysotskaya
Zucchini Pie
Instead of zucchini, you can take medium-sized zucchini.
Julia Vysotskaya
Advertising
...
9000 count. It would seem, what difference does it make if the ingredients are the same? Perhaps the proportion is different, and the step-by-step preparation is not quite similar, but, as you know, the sum does not change from the rearrangement of the terms. And here's the wrong one. It changes, how. Shortcrust pastry is generally a mystery to me: I baked it many times and never once did it turn out like the previous one. Every little thing matters here: the presence of ice water, the number of yolks, the temperature of the butter (melted or soft, or maybe even cold), and many other factors.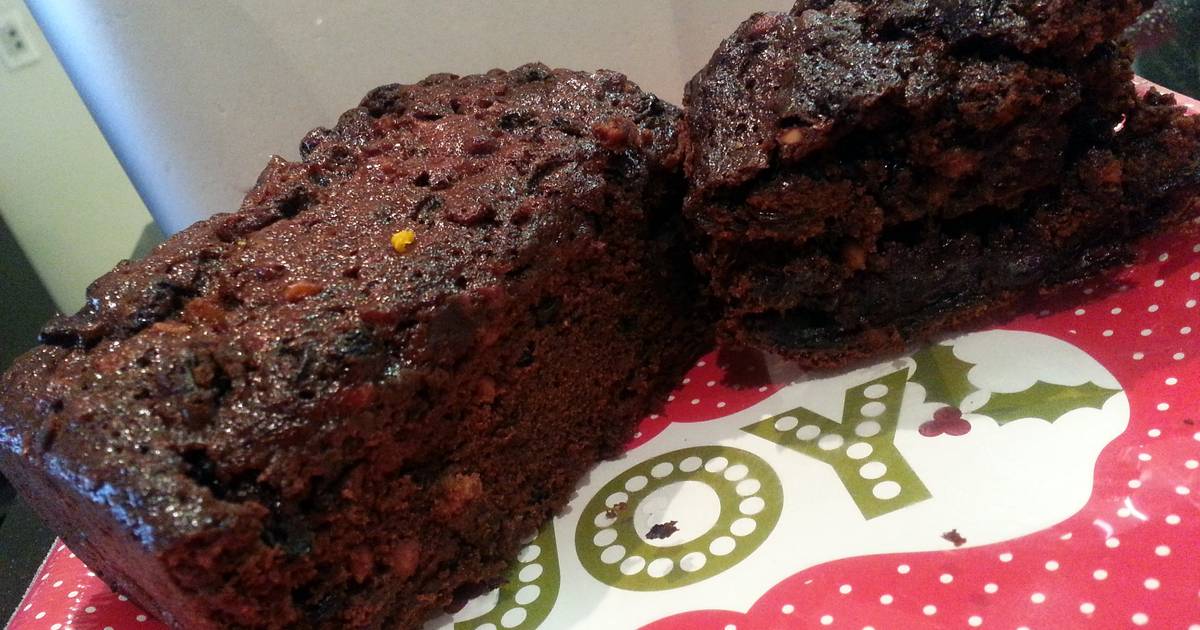 Today I want to introduce you to a representative of one of the most wonderful German pies, namely prunes. It is prepared simply, baked quickly, eaten with great appetite, giving pleasure.
To the cookbook
With imagesNo images
To favorites
With imagesWithout images
Subscribe to our Yandex.Zen channel!
Ingredients
150 g of butter at room temperature
120 g sugar
1 egg
3 yolks
150 g of flour
100 g of prunes
1.0 teaspoons of looser (can not be used)
photo reports for the recipe1
Add a photo
Add a photo
Step-by-step recipe with photo
Beat warm butter with 120 grams of sugar into a cream. * Add sugar gradually, when the butter is already well whipped, in order to evenly distribute it and not make the mass heavy.
Then add the egg, mix thoroughly.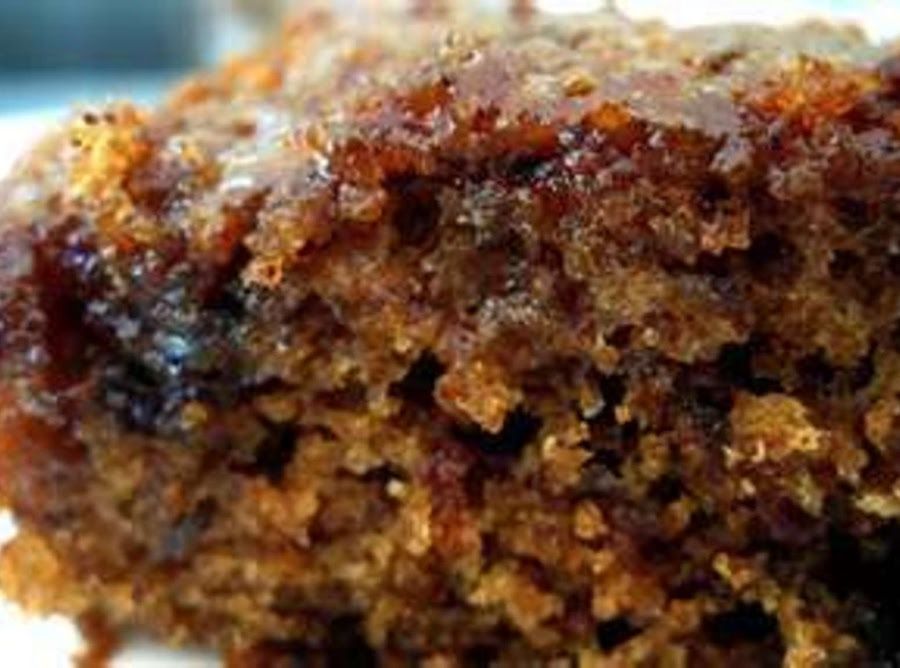 Put three yolks and beat until a thick smooth mass is obtained. ** Yolks are best added one at a time.
Pour in flour mixed with a pinch of salt and baking powder. *** If desired, the baking powder can not be thrown, it is not in the original recipe. But if you are worried about whether your cake will rise exactly when baking, and whether your flour is of good quality, then it is worth adding.
The dough (very important!) must be stirred with a spoon, not beaten with a mixer, otherwise it may seem to you that there is not enough flour (shortcake dough has such a property) and you will add it over and over again. This is not worth doing: 150 g of flour is completely enough.
Put the dough into a greased form, smooth with a spatula, trying to evenly distribute the mass from the middle of the form to the very edges. Usually more dough is in the middle.
Prunes must first be washed and soaked in alcohol. Then drain off excess liquid and pat dry.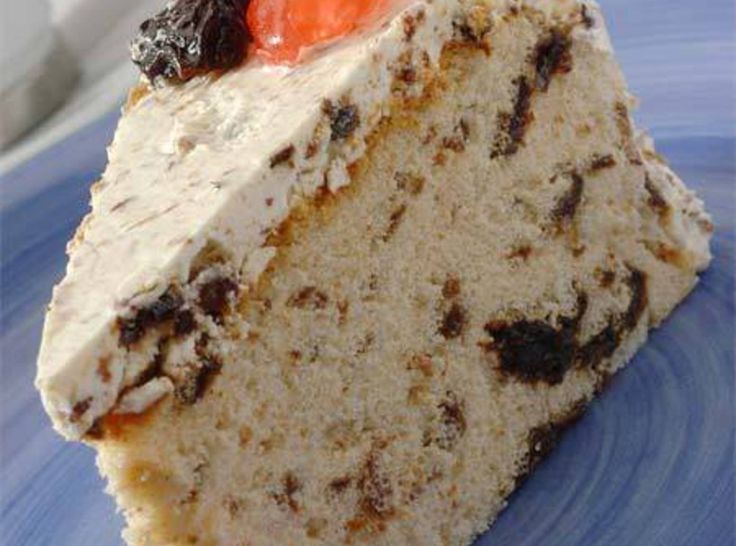 Spread the prunes all over the pie, pressing it down a little. Place the cake in the refrigerator overnight, at least 2 hours. **** If the shortbread dough is put in the refrigerator before baking, then in the end it will turn out to be more crumbly and crumbling. Bake at 180 * C for 35-40 minutes (I baked faster). Check for readiness like muffins: with a dry match or a toothpick.
I wish you delicious and pleasant tea drinking!
share photo
agree?
Votes for the recipe of the day (1)
recipe tags
Bagkexy, muffinspiece recipes for each day
advertisement 9000
Recipes of the month
Quick recipes
Proper nutrition (PP recipients)
Dishes with autumn berries
For meat lovers
Salads of cabbage
Season of pumpkin: 30 recipes
Ingredients
Add to
and or
Exclude the ingredient
Users
Show
Oven yogurt pie with apples simple recipe with photo step by step and video
Easy yogurt pie with apples in the oven
Unfortunately, yours is turned off or not working Javascript .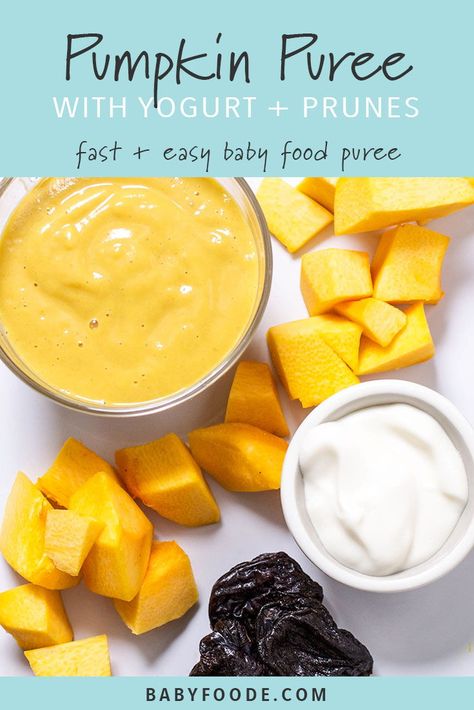 To work with most of the functions on our site, this is a necessary element. Contact your administrator to resolve this issue.
Composition / ingredients
8
Change composition
servings:
Step by step cooking
Cooking time:
1 h
PT1H
Step 1:

How to make a simple yogurt pie with apples in the oven? First, prepare the necessary ingredients. Take sweet and sour apples. Use flour of the highest grade. Melt the butter first and chill. It will turn out no less tasty if you add not melted, but soft room temperature butter to the dough. Eggs take large selected.

Step 2:

Combine yogurt, eggs, sugar and vanilla extract or flavoring in a bowl. Take fatter yogurt, you can natural, without additives, or you can taste apples. To track how the eggs are beaten, it is better to beat the eggs with sugar first, and then add the yogurt and vanilla.

Step 3:

Beat everything with a mixer until fluffy. Add melted or soft butter and stir.

Step 4:

Sift flour with baking powder and add parts to the dough. You may need more or less flour depending on the consistency.

Step 5:

Keep the dough soft and fragrant.

Step 6:

Pour the dough into a parchment-lined and buttered baking dish (Ø 20-22 cm) and flatten.

Step 7:

Wash the apples, remove the skin and seeds and cut into medium slices.

Step 8:

Place the apples on top of the dough. If desired, you can cut some of the apples into small cubes and mix into the dough, and spread the rest into slices on top of the dough.

Step 9:

Sprinkle cinnamon on top of the apples. Bake the cake in a preheated oven at 180°C for about 40 minutes. The exact baking time depends on your oven. Therefore, make sure that the cake does not burn, but the inside is baked. Check doneness with a skewer - it should come out dry.

Step 10:

Remove the finished cake from the oven and cut into pieces. Inside, it turns out to be a little wet - after all, there is yogurt and melted butter in the dough, so you should not expect a porous structure of charlotte from this pie. But the cake turns out soft, juicy inside due to apples and fragrant thanks to vanilla flavoring. Enjoy your meal!
Be aware that you may need more or less flour than indicated in the recipe. Focus not on the amount of flour, but on the desired consistency of the dough. To avoid mistakes, read about flour and its properties!
Please note that every oven is different. The temperature and cooking time may differ from those indicated in the recipe. To make any baked dish successful, use the useful information about the features of the ovens!
I baked this pie twice, the second time I mixed some of the apples into the dough, but did not peel the upper slices and took from different apples - red and green.
It turned out tastier and prettier.
What is this code for?
Attention! A special application must be installed on the phone / tablet.
Similar recipes
The remaining categories
Baking
Pies in the oven step recipes
Pies with a filling
Pies with a photo
Pies with cinnamon
Closed pie products, possible in the composition of the dish
ACEDOFILIN 3.2 % - BURNITH - 58 kcal/100g
"Rastishka" - 122 kcal/100g
Danon yogurt - 76 kcal/100g igush " " - 87 kcal/100g
" Akimel "Natural - 83 kcal/100g
Yogurt" Danon "2.2 % - 96 90 kcal/100g
" Masetel " - 48 kcal/100g
Ehrmann fat yogurt - 152 kcal/100g
Yogurt 3.