Ragi first food baby
Ragi porridge for babies | How to make ragi for babies, toddlers
Ragi porridge for babies, how to make ragi for babies, toddlers – ragi porridge or ragi malt or ragi kanji is nutritious and provides a good dose of nutrients when consumed regularly. It strengthens the bones, tooth and improves the overall health. To know more about this wonder grain, You can check this detailed post on ragi or finger millet. Known as kanji, java, sari, malt, ragi porridge is made slightly different in different regions.
This post is all about feeding ragi to babies. Each baby is different, so firstly you need a lot of patience to try and find out what works for your baby.
The first 6 months a baby needs to be breastfed exclusively to gain best weight, health and immunity. You can introduce ragi after 6 months.
Here are the tips on how to introduce ragi to babies.
1. Consult your pediatrician: Firstly consult your doctor to find out if you can introduce ragi to your baby.
Most doctors in South India suggest ragi as a first food since it is gluten free and is a least allergenic grain like oats.
But care must be taken not to contaminate the ragi flour with flours having gluten in them like wheat or barley. Such contamination may lead to allergy, rashes, colic, diarrhea or upset tummy in babies.
To reduce such risks, homemade flour is best. If sprouted ragi flour cannot be made, soaking the grains overnight and then drying, roasting and powdering them is also fine.
2. Follow the 3 day wait rule. When you introduce ragi, do not introduce any other new food for the next 3 to 4 days. This helps to analyse well whether it is suitable to your baby or not.
If you find any rashes, indigestion, consistent hiccups, restlessness, colic or diarrhea stop the porridge immediately and seek doctor's help.
Do not be intimidated, most babies do well with ragi if proper care is taken while preparing flour and making porridge.
3. For babies under 8 months, porridge must be made either from extracted ragi milk or must be made from homemade flour that is sieved through a muslin cloth. Otherwise the baby may not be able to swallow the porridge.
4. Doctors usually recommend cooking ragi with milk or cooking with water and then adding formula milk to bring it down to the consistency. But I was told by my doctor that it is best to serve ragi alone without milk or curd.
Since milk hinders the absorption of iron in ragi. Further to increase the absorption of iron, fruits rich in vitamin C like apple or pear can also be added to ragi (but without milk).
This was one of the wonderful idea that was shared with me by a doctor. Since many years, I make apple ragi for myself and my 4 year old.
The porridge you see in the first 2 pictures in this post is made without milk. I also sometimes make ragi porridge with milk if my kid has missed his milk on the previous day.
You can check this detailed post on homemade sprouted ragi flour.
How to make ragi porridge for babies
Please consult doctor before you try this. – after 6 months
Method 1
1. Wash and soak ragi for at least 8 to 10 hours. While soaking they can be refrigerated or water needs to be changed a couple of times to prevent odor.
2. Drain off and blend them in a blender jar with little water. Add water as needed.
3. Place a cloth over a colander and keep a container under it to collect milk.
4. Pour the blended mixture to the cloth and then squeeze off to extract milk. You can repeat blending and then filter once more.
5. Cook this milk on a low flame till the mixture thickens as needed. If using milk, cool it completely. Add formula powder to a cup and little water make the milk and add it to the ragi. Stir well.
6. Always serve warm. Warm foods are lighter on the tummy and digest well.
Method 2 – Some babies can barely swallow anything coarse. So it is a good idea to sieve the flour through a muslin cloth and then store in a jar.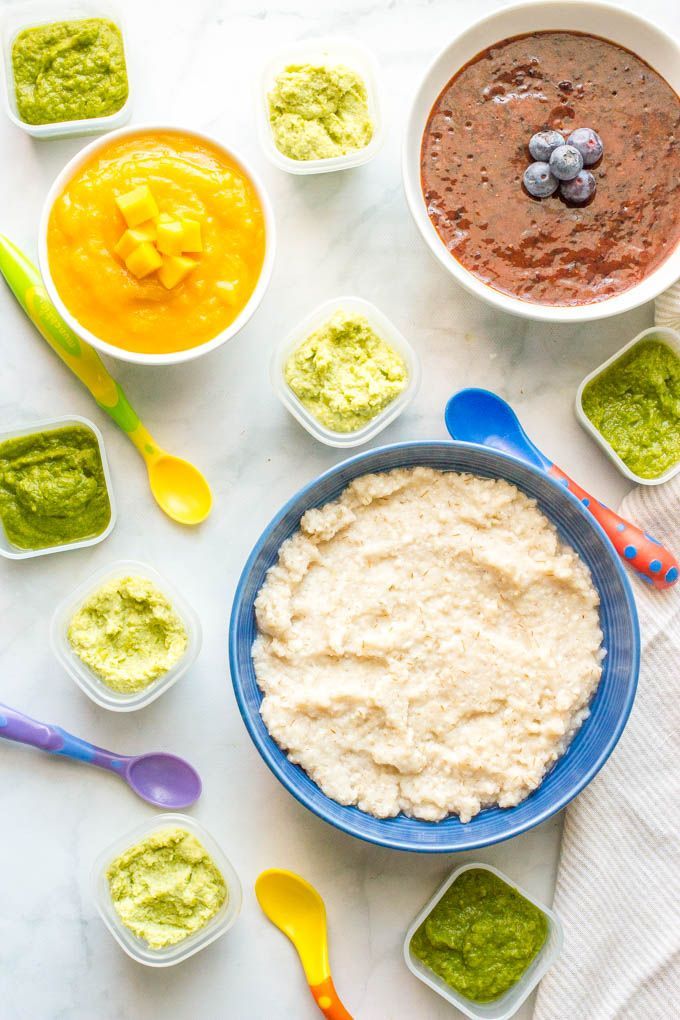 Use it as needed.
These pictures are only to show you how to make the porridge, do not gauge the quantity seen in the pictures. I have mentioned the quantity of ingredients in the recipe box below.
How to make ragi porridge for babies
1. Add 1 tsp of flour to a pot or pan. I used 3 tbsp flour with 1 cup of water, to make porridge enough for a 4 year old.
2. Pour ½ to ¾ cup of water. Break the lumps. If using jaggery, add it to the warm water, melt it. Filter to the pan.
3. Cook till it reaches a semi thick consistency.
4. Cool and then mix formula milk as needed.
porridge should be smooth without lumps and of a porridge consistency. As the baby grows you can make it to thick like halwa.
Ragi for babies above 10 months
Please consult your doctor if you can introduce almonds. Almonds are said to be seeds and not nuts so my pediatrician had suggested me to use after 10 months.
You can soak 2 to 3 almonds in water (room temperature) for 4 to 6 hours.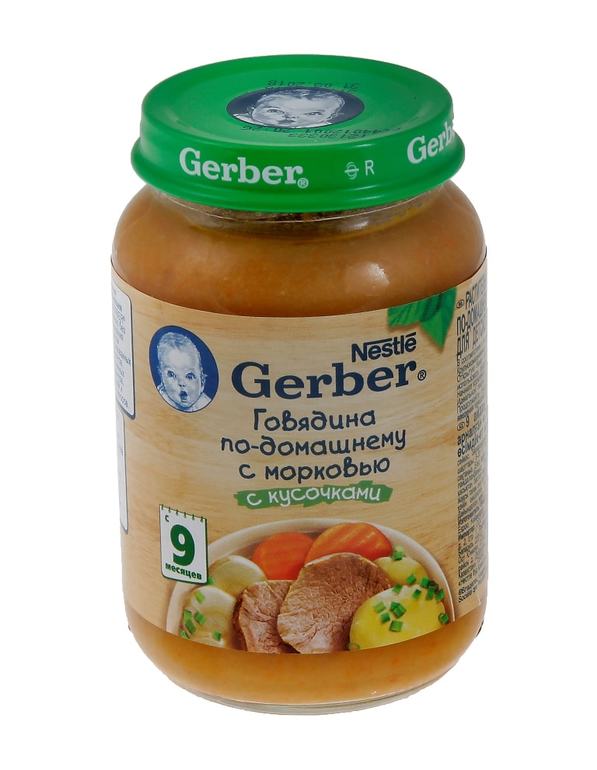 Peel the skin and then blend them in a jar with little water and add to the porridge towards the end and cook for a while.
Most readers ask me if they can use almond or walnut powder in ragi. But it is easy to digest for babies when the seeds & nuts are soaked and used.
Also soaking enhances the nutrition of almonds. Some babies digest almonds very well, for such babies as they grow you can just increase the quantity.
Can ragi be served when babies have cold?
Most doctors say "yes". But my personal experience it increases phlegm and congestion.
Reason: Ragi is not an easily digestible food for babies. During cold one needs to eat light, ragi tends to be heavy to digest.
Any undigested food turns to phlegm and increases congestion. Plain rice porridge or apple rice porridge is best for babies during cold and congestion.
Reasons why ragi porridge may cause loose stools or diarrhea?
During the 3 day wait rule, if your baby ends up having loose stools or diarrhea, the reasons could be one of these:
1.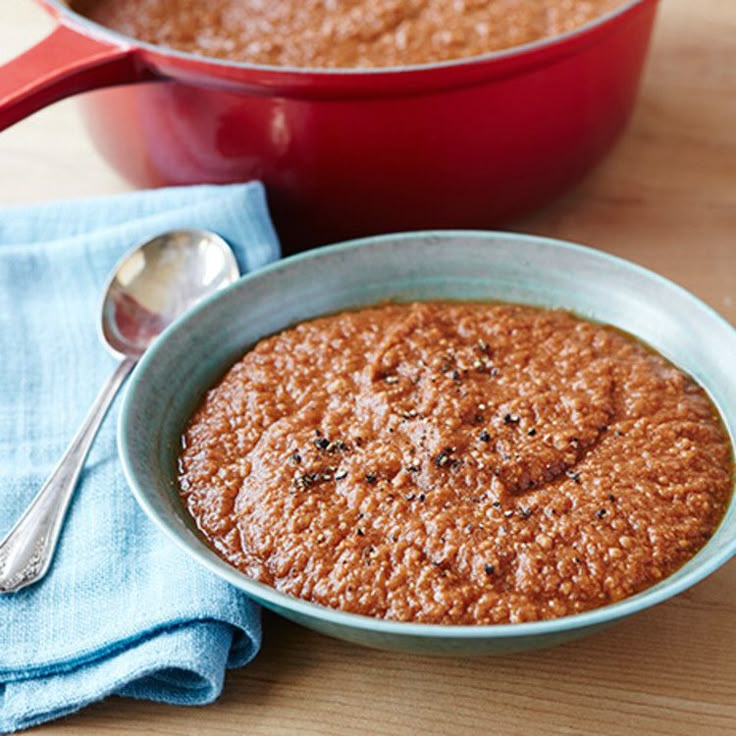 Using store bought flour which may have been contaminated by gluten from flours like wheat flour or barley or any other gluten containing grain. You need to investigate further to find out if your baby has an intolerance to gluten.
2. Under cooking ragi porridge could be another reason. Uncooked fibers may be the culprit.
3. Poor hygiene maintained while preparing and feeding the baby.
Does ragi constipate babies?
Not all babies get constipated eating ragi porridge. But yes, it may constipate some babies. Reason is very simple, fiber foods need more water to get digested well. Most often we don't serve water to babies especially to younger than 6 to 8 months old, this leads to constipation.
Tips to prevent constipation
1. For 6 months old babies, prepare ragi porridge only from extracted milk or flour sieved through a thin muslin cloth. If your baby has the tendency to constipate often even without ragi, then until 8 to 10 months, use flour that is sieved through a cloth.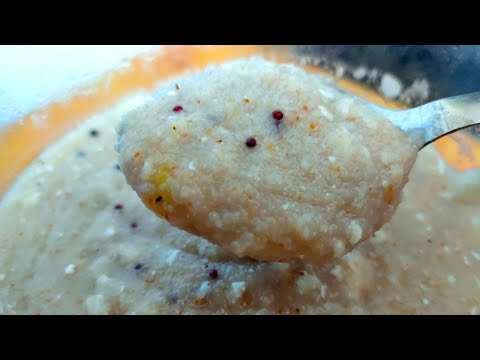 2. Include fruits like ripe banana, papaya in the diet which are extremely helpful to prevent and beat constipation.
3. To follow only after consulting doctor for 6 months old babies: Feeding a few tsp. Of luke warm drinking water (same temperature as we use for making the formula milk) after 30 minutes of serving porridge works good in preventing constipation for babies.
porridge for toddlers
You can cook the flour in cow's milk or almond milk or add nut powder.
Most readers ask the quantity that can be served for their babies. It is very hard to mention what is the right quantity since all babies don't and can't eat the same quantity.
Iam giving the quantities that i used for my kids. They are just to provide you some idea as to how much you can attempt to feed.
Recipe of ragi porridge for babies
Prep Time2 minutes
Cook Time8 minutes
Total Time10 minutes
Servings1
AuthorSwasthi
▢ 1 tsp to tbsp ragi flour for 6 months babies
▢ 1 1/2 tbsp ragi flour for 8 months plus
▢ 2 tbsp ragi flour for 10 months plus
▢ 3 to 4 tbsp ragi flour for 1 year plus
▢ milk or formula milk as needed
▢ jaggery , organic or palm sugar as needed
▢

If you intend to use jaggery, add it to water. Stir until it melts off. Filter it to the pan.

▢

Stir in the flour. Break up the lumps.

▢

Cook on a medium to low flame until it thickens.

▢

Cool it completely.

▢

Add milk as needed to bring it to the consistency.

▢

Serve immediately.
Alternative quantities provided in the recipe card are for 1x only, original recipe.
For best results follow my detailed step-by-step photo instructions and tips above the recipe card.
Nutrition Facts
Ragi porridge for babies
Amount Per Serving
Calories 167 Calories from Fat 72
% Daily Value*
Fat 8g12%
Saturated Fat 4g25%
Cholesterol 24mg8%
Sodium 105mg5%
Potassium 322mg9%
Carbohydrates 15g5%
Sugar 12g13%
Protein 8g16%
Vitamin A 395IU8%
Calcium 276mg28%
Iron 0.
2mg1%
* Percent Daily Values are based on a 2000 calorie diet.
Tried this recipe?Mention @SwasthisRecipes or tag #swasthisrecipes!
© Swasthi's Recipes
8 Simple Steps To Prepare Ragi Porridge For Babies
This easy-to-make porridge may boost your baby's immunity and overall growth.
Research-backed
MomJunction believes in providing reliable, research-backed information to you. As per our strong editorial policy requirements, we base our health articles on references (citations) taken from authority sites, international journals, and research studies. However, if you find any incongruencies, feel free to write to us.
Image: Shutterstock
Ragi is a high-fiber food beneficial for babies. If you wish to introduce ragi to their diet, this post includes simple recipes to help you prepare ragi porridge for babies.
Ragi contains high amounts of protein, vitamins, and fibers that help improve digestion, strengthen bones, boost immunity, and prevent anemia.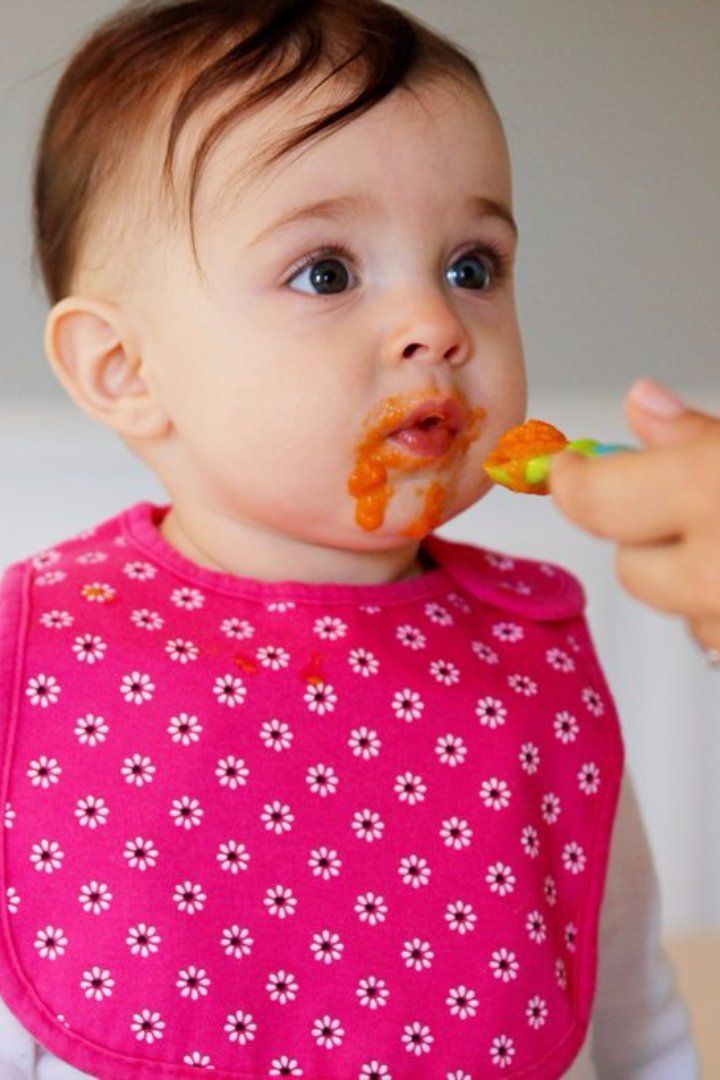 Read on to know more about the health benefits of ragi and learn some simple recipes to include ragi in your baby's diet.
What Is Ragi Porridge?
Image: Shutterstock
Ragi or finger millet is extremely nutritious, and it helps your baby's overall growth and development. Finger millet contains high amounts of proteins, calcium, and iron. It is gluten-free, low in fat, absorbable and easily digestible. Ragi porridge serves as one of the best weaning food preparations. You can introduce it to your baby once she completes six months. But, be sure to consult your pediatrician before you introduce ragi porridge in your little angel's diet (1).
Related: 6-Month-Old Baby's Food Chart And Recipes
Benefits Of Ragi Porridge For Babies
Ragi porridge has many health benefits for babies, which include:
1. High Nutritional Content:
Image: Shutterstock
Rago powder is rich in nutritional contents. It prevents malnutrition in babies and provides them an adequate amount of energy.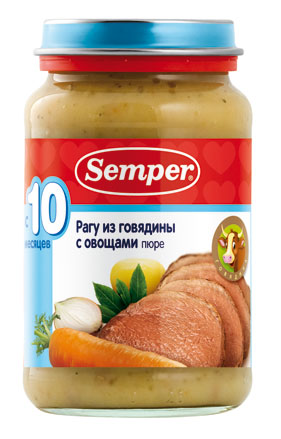 2. Easily Digestible:
Ragi is non-acidic and non-glutinous. So ragi porridge is easy to digest. Also, it is a good laxative.
3. Curbs Appetite:
Ragi powder contains tryptophan, an amino acid that curbs appetite. So, ragi porridge is extremely healthy for babies.
Related: Loss Of Appetite In Babies: Symptoms, Causes, And Tips To Improve
4. Makes Babies Feel Fuller:
Image: Shutterstock
Ragi powder contains complex carbohydrates. After the baby eats it, the blood releases glucose into the bloodstream slowly. Thus, ragi powder keeps the baby full for a longer time than other foods.
5. Prevents Iron And Calcium Deficiencies:
Ragi is rich in iron and calcium, so consuming ragi porridge prevents the deficiency of iron and calcium. It also improves the production of blood significantly.
6. Enhances Immunity:
Eating ragi porridge enhances your baby's immunity (2).
How To Prepare Ragi Porridge For Babies?
Now that you know why ragi is good for babies let's look at how to make ragi porridge for baby.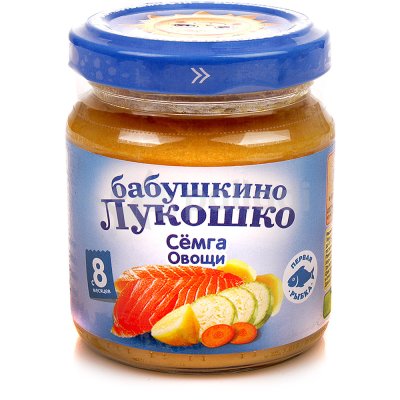 Initially, introduce ragi porridge to your little baby. Start with feeding her plain bland porridge of finger millet for one week. Once she habituates to the porridge, prepare and serve semi-solid porridge. If your little one faces any problems digesting it, stop feeding her porridge for a few days before resuming.
You Will Need:
One cup of water
Two teaspoons of ragi porridge powder
One teaspoon of ghee
A half cup of milk
A bit of grated jaggery
Related: Jaggery For Babies: Right Age To Introduce, Benefits, And Side Effects
Preparing Porridge Powder:
Image: Shutterstock
Wash the ragi appropriately.
Remove the liquid and spread it on a clean cloth under sunlight to dry.
Once it dries, roast the powder over a medium flame until you smell an aroma of roasted finger millet.
Turn off the heat and place it on a dish. Allow it too cool.
Grind it finely in a grinding machine.
Keep the ground ragi powder in a dry, air-tight can.
Making Ragi Porridge:
Place one teaspoon of ghee in a cooking pan and heat it.
Once it's hot, add two teaspoons of ragi porridge powder and sauté for about one minute.
Add about one cup of water.
Then add half cup milk.
Stir the mixture continuously so that the flour mixes well with the milk.
Make sure no lumps of powder remain in the mixture.
Then add a bit of grated jaggery for taste and stir the mixture properly till it dissolves in the mixture.
Turn off the heat when the mixture reaches an appropriate consistency.
A Word Of Caution
You may mix cooked mashed potatoes or rice in ragi porridge to make it more nutritious.
This combination is especially beneficial for underweight babies.
Make sure you sterilize all the spoons and utensils before feeding your baby ragi porridge. Also, wash your hands thoroughly with soap before you feed the baby.
1. Does ragi cause constipation in babies?
Ragi usually does not cause constipation since it is rich in fiber, which helps ease bowel movements (2). Nevertheless, each baby may respond differently to the food, so it may not be uncommon to have a baby develop constipation due to ragi.
2. Can ragi be given to babies at night?
You may consider introducing ragi during the day so that you may be able to note allergies easily. Once the baby can tolerate it well, you may also feed ragi at night.
3. Can we mix ragi with milk for babies?
Yes, ragi and cow milk porridge may be one of the preferred choices of foods for babies older than 12 months. Babies younger than 12 months can be served ragi with formula or breast milk.
Ragi has booked a spot for itself as a superfood in the last few years.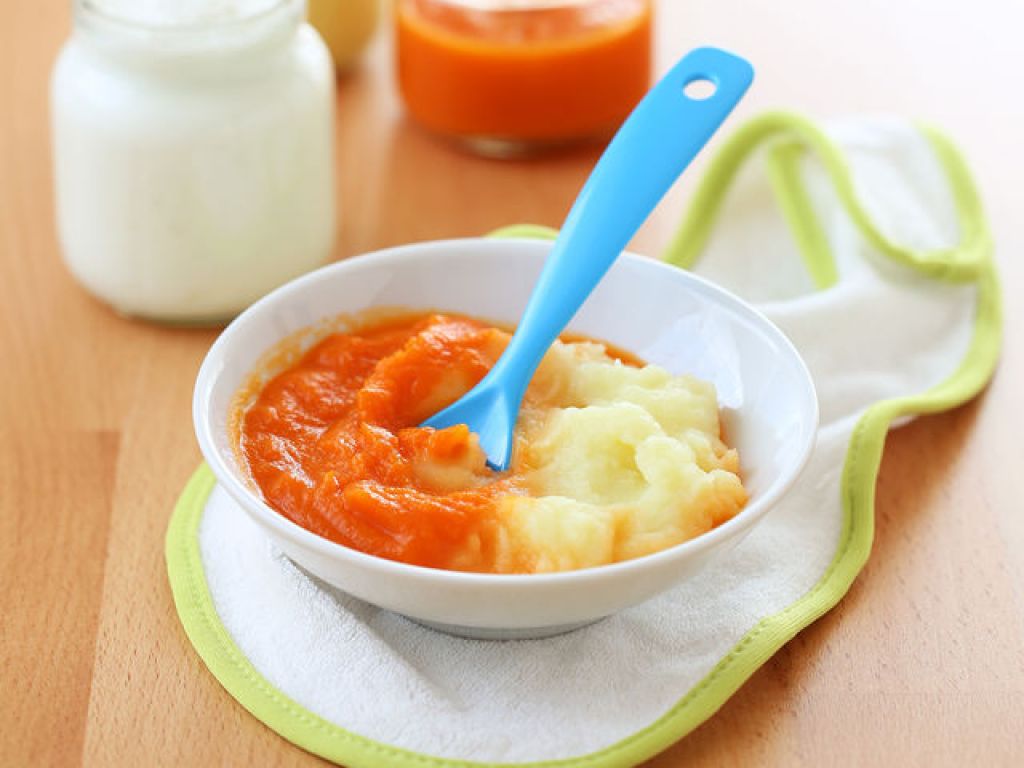 It is nutrient-rich and provides several health benefits to babies. It can be one of the first few foods and can be introduced after six months. Ragi porridge for babies can be easily made and fed. You can add mashed potatoes or bananas to the porridge to make it healthier for underweight babies. If you notice any allergic reactions or uneasiness in your babies after feeding them ragi, immediately consult your pediatrician or nutritionist.
References:
MomJunction's articles are written after analyzing the research works of expert authors and institutions. Our references consist of resources established by authorities in their respective fields. You can learn more about the authenticity of the information we present in our editorial policy.
Finger Millet.
https://nap.nationalacademies.org/read/2305/chapter/5
Palanisamy Bruntha Devi, et al.; Health benefits of finger millet (Eleusine coracana L.) polyphenols and dietary fiber: a review.
https://www.ncbi.nlm.nih.gov/pmc/articles/PMC4033754/#:~:text=Finger%20millet%20contains%20about%205,344%20mg%2F100%20g
The following two tabs change content below.
Jessica Albert is a passionate writer who seeks to connect with her readers through wit and charm. Her work aims to invoke curiosity and keep the readers engaged through and through. She has prior experience working with magazines and e-commerce establishments as a content marketer and editor. Being a mother herself, she puts all her knowledge into creating content about...
View Profile ›
Shivani Sikri is the chief nutritionist and co-founder of Nutri4Verve. After completing her Masters, Shivani Sikri did a postgraduate in nutrition and health education, a postgraduate diploma in public health and nutrition (PGDPHN), and a postgraduate diploma in nutrition and clinical dietetics. She has also completed her certification in Nutrigenomics from the US.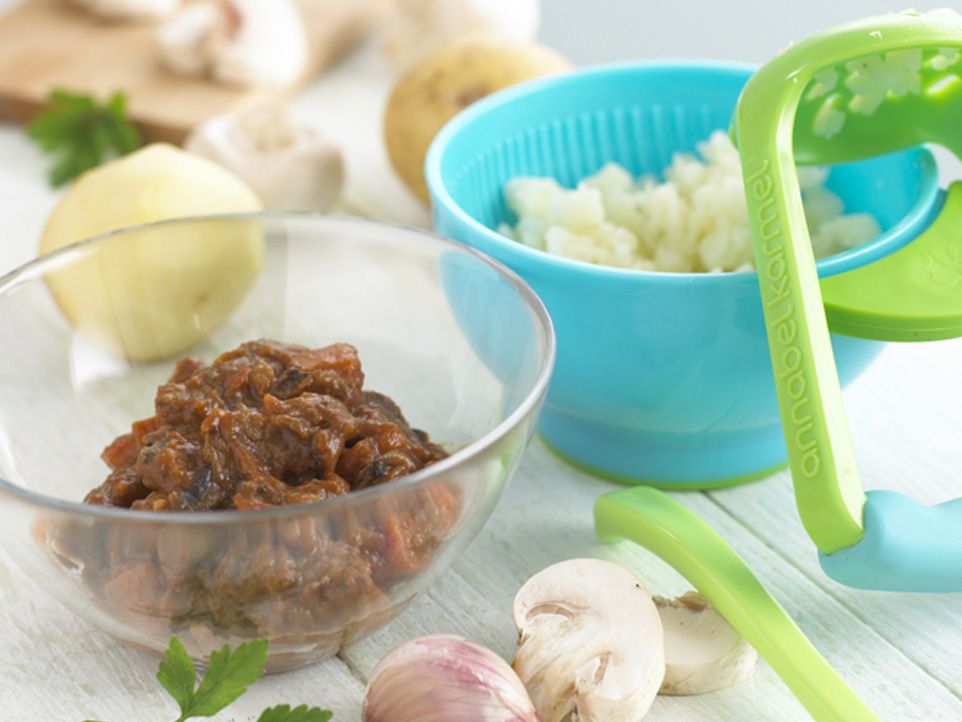 Shivani recommends a well-balanced, holistic lifestyle...
View Profile ›
Is It Safe To Use Baking Soda During Pregnancy?

Is It Safe To Use Baking Soda During Pregnancy?

Cheese During Pregnancy: What To Eat, What To Avoid

Cheese During Pregnancy: What To Eat, What To Avoid

Ginger For Babies: When To Start, Benefits And Precautions

Ginger For Babies: When To Start, Benefits And Precautions

Can You Eat Raspberries When Pregnant?

Can You Eat Raspberries When Pregnant?

Is It Safe To Eat Jelly During Pregnancy?

Is It Safe To Eat Jelly During Pregnancy?

4 Amazing Health Benefits Of Eating Biltong During Pregnancy

4 Amazing Health Benefits Of Eating Biltong During Pregnancy

9th Month Pregnancy Diet - Which Foods To Eat And Avoid?

9th Month Pregnancy Diet - Which Foods To Eat And Avoid?

Saffron During Pregnancy: Safety, Benefits And Side Effects

Saffron During Pregnancy: Safety, Benefits And Side Effects

Lemon For Babies: When To Introduce, Benefits And Side Effects

Lemon For Babies: When To Introduce, Benefits And Side Effects
Feeding food is not pedigripal
Feeding a child who is not yet a year old from his own plate? How is it, because he does not know how to chew! many will object.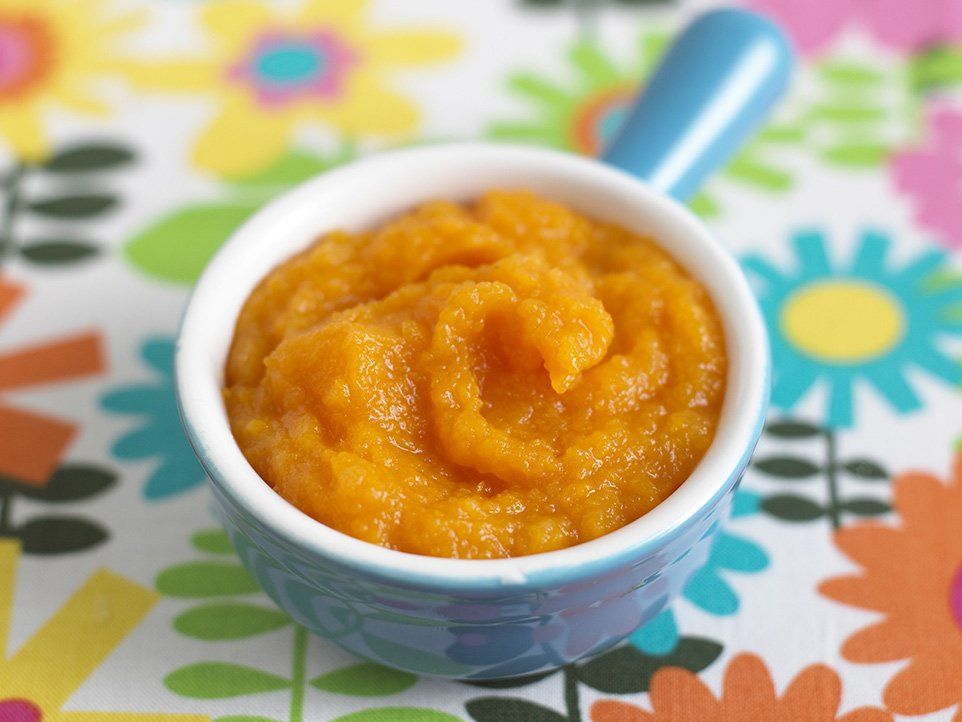 And if you give very small pieces that you can swallow without even chewing? On this principle, the so-called pedagogical method of introducing complementary foods, or natural, as it is also called, or teaching, is built. Teaching - this means that in the process the child learns something.
In particular, he learns to behave at the table, to use cutlery (of course, you should not give a six-month-old baby a knife and a fork, but a spoon is enough). He will get acquainted with different tastes and textures of dishes (and not just pureed something, which is modern baby food).
What do you think, did women feed their children in Russian villages about 150-200 years ago? Then there were no purees in stores, and to cook separately for a child, having small-small-less, it was not possible . So they fed porridge from their plate, cabbage soup - a little bit of everything. They taught to eat carefully so as not to wash the whole house after a meal.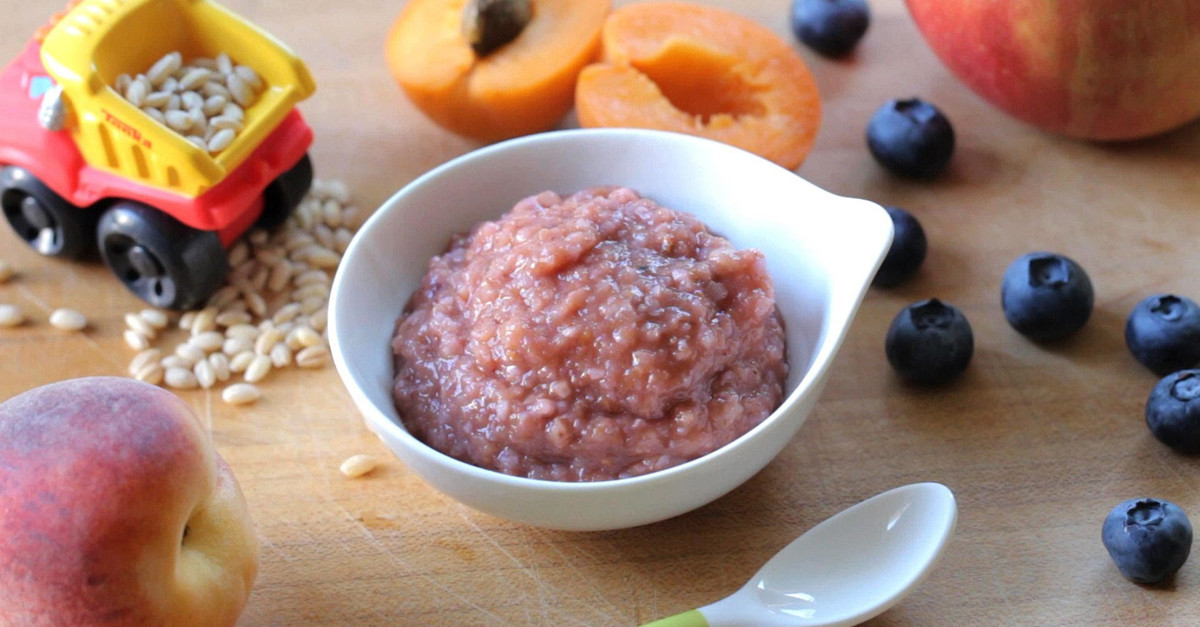 In general, food supplements are not a new trend, but an old one, but well forgotten in the civilized world. However, doctors began to develop the theory of such complementary foods about 5 years ago. Books on this topic have appeared in stores, here are some conclusions from these books.
It is necessary to give very little from your plate, approximately the size of a piece of should be equal to match head . And no more than three "servings" of one dish. If the child asks for more, offer him something else from what is on your plate. But the child will remain hungry! grandmothers will protest. The essence of pedagogical complementary foods is not to feed the baby, but to introduce him to different products. Mother's milk will remain the main food for the baby. And if in my mother's plate there is something, to put it mildly, not very useful for a small ventricle? In this case, the mother should reconsider her diet, especially since she continues to breastfeed her baby! However, you should not switch to a salt-free diet, you should not cook for yourself (think of a child) separately.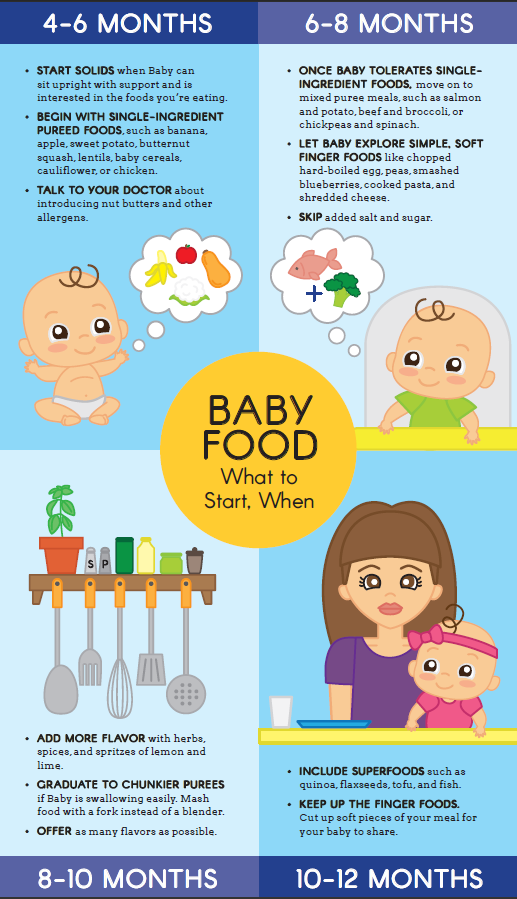 Even salty food in microdoses (match head) cannot hurt. Moreover, a piece, getting into the stomach, passes in transit, in contact with the mucous membrane with a minimum area, in contrast to the puree, which envelops the mucous membrane. This can be seen "at the exit", that is, in a diaper or diaper, that the piece came out unchanged.
What about solid food? You can give the child a hard piece in his hand so that he learns to bite. For example, a piece of an apple, carrot or drying - let it procrastinate, it won't eat much anyway. And if the baby has a large piece of in his mouth, then his mother will easily fish out with her own hand, so as not to choke. The drinks that the mother drinks are poured into the child in a mug at the bottom (one sip), and the baby will drink milk or water (if he is artificially fed).
Now let's see when you can start these exercises. Some experts believe that you can start as soon as the child has a " food interest ", that is, he began to be interested in the contents of his mother's or father's plate and tried to "steal" something from you.
Others agree that the sign for the introduction of complementary foods is the first tooth . Once there is something to chew on, it means that you can train this skill. However, in many children, the first tooth and food interest appear at 4-5 months, so - give or wait? The fact is that the enzyme systems of the child begin to mature by six months, respectively, earlier he simply has nothing to digest food other than mother's milk or an adapted mixture. So it is better to wait until 6 months, and then carefully try to introduce food from the general table.
With microdoses of complementary foods should be continued for 3-4 weeks, it is good if during this period it will be possible to introduce the baby to most of the dishes that are eaten in the family. Then you can increase the portion. Let the child eat both with mom and with dad (after all, often the diets of parents differ). It is necessary to put the child on the knee of mom or dad far from the table, and give him only when he asks for food (and not when you decide that you need it).
That is, there should be "competition" for food between the baby and the mother. The mother does not have a goal to feed the child, and the child has a goal to ensure that the mother "dresses" him with a piece from her plate. If the mother eats with appetite, then the child, imitating her, will also eat. If at some point the baby's interest in food is lost, he begins to be distracted, then the mother gives him a piece of it, takes it off her knees and continues her meal, and the child goes to play.
At the age of , child is given his own place at the table, he is put in a high chair, having removed the tabletop from it and moving it close to the table. They put a plate in front of him, give him cutlery. Put a little less on the plate than the child is able to eat at a time. At this age, the child already knows how to drink from a mug. At the same time, there are no toys in the kitchen , no one entertains the child at the table, adults do not watch TV, so that the child is not distracted.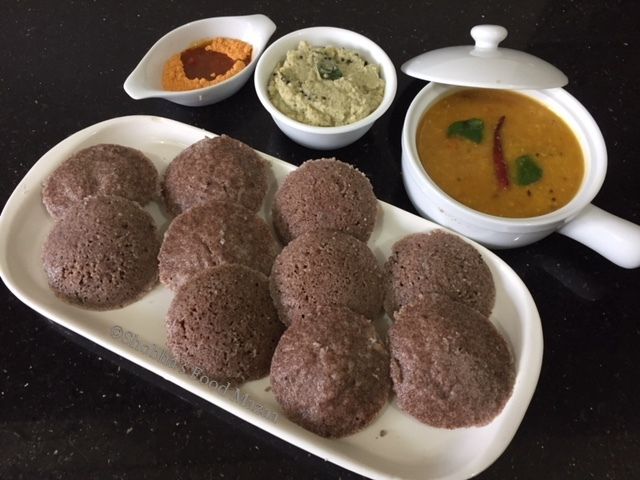 A few more useful rules for teaching proper behavior at the table:
The rules for a child's behavior in the kitchen and at the table are set by the mother.
Mom eats first, not burdened with the care of feeding the child.
Nothing is prepared separately for the child, the food is not mashed.
Food should be varied, rich in proteins and carbohydrates.
A diet for a nursing mother and her baby can be only in case of medical indications.
No restrictions on breastfeeding. You can give breasts at the table, but "without interruption" from the meal.
The baby receives solid pieces of the food that is prepared for the whole family and that the mother eats.
The child tries drinks and liquids in small portions.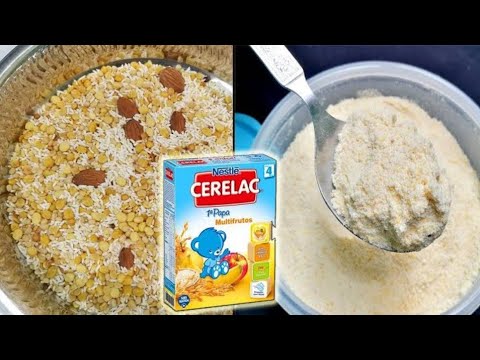 The amount of food eaten increases in a child only depending on his "requests", gradually and very slowly.
The child eats at the common table, together with everyone else.
Between the main sittings at the table, the child bites.
Adults eat with appetite, without focusing on the child.
Food on the table should be limited.
The baby must not see that the food is being thrown away.
A mother should not allow her baby to play with food, smear it, throw it, spit... Food is used only "for its intended purpose".
If the child has not eaten his piece, or left the food on the plate, the mother silently finishes it herself, demonstrating the value of food.
If your baby is not yet interested in food, be patient and do not touch the baby!
Diet for a child aged 4-6 months
Your baby is already 4 months old.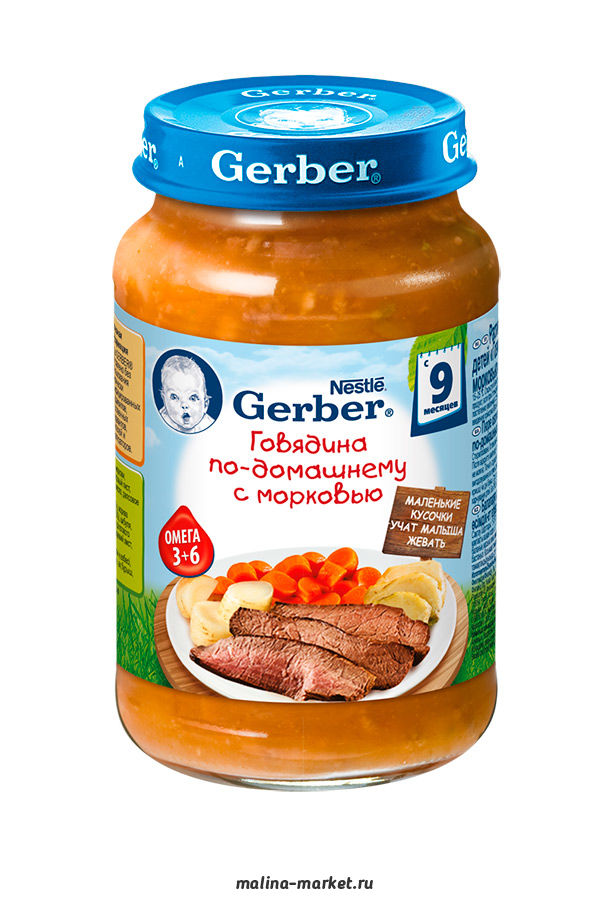 He has noticeably grown up, become more active, is interested in objects that fall into his field of vision, carefully examines and reaches for them. The emotional reactions of the child have become much richer: he joyfully smiles at all the people whom he often sees more and more often, makes various sounds.
You are still breastfeeding your baby or have had to switch to mixed or formula feeding. The child is actively growing, and only with breast milk or infant formula, he can no longer always get all the necessary nutrients. And that means it's time to think about complementary foods.
The optimal time to start its introduction is between 4 and 6 months, regardless of whether the baby is receiving breast milk or formula. This is the time when children respond best to new foods. Up to 4 months, the child is not yet ready to perceive and digest any other food. And with the late introduction of complementary foods - after 6 months, children already have significant deficiencies of individual nutrients and, first of all, micronutrients (minerals, vitamins, long-chain polyunsaturated fatty acids, etc.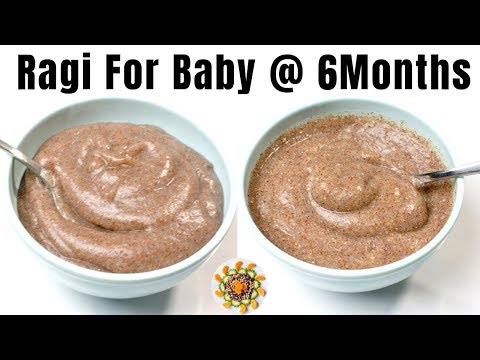 ). In addition, toddlers at this age often refuse new foods, they have delayed development of chewing skills for thick foods, and inadequate eating habits are formed. It is important to know that, no matter how strange it may seem at first glance, with a delayed appointment of complementary foods, allergic reactions more often occur on them.
When is it advisable to introduce complementary foods as early as 4 months, and when can you wait until 5.5 or even 6 months? To resolve this issue, be sure to consult a pediatrician.
As a rule, at an earlier age (4 - 4.5 months), complementary foods are introduced to children at risk of developing iron deficiency anemia, as well as children with insufficient weight gain and with functional digestive disorders.
The optimal time to start complementary foods for a healthy baby is between 5 and 5.5 months of age.
The World Health Organization recommends that breastfed babies should be introduced to complementary foods from 6 months of age.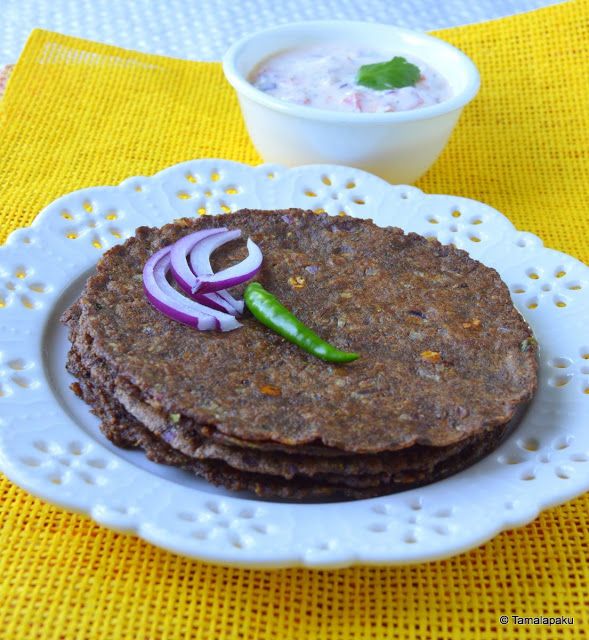 From the point of view of domestic pediatricians, which is based on extensive practical experience and scientific research, this is possible only in cases where the child was born on time, without malnutrition (since in these cases the mineral reserves are very small), he is healthy, grows well and develops. In addition, the mother should also be healthy, eat well and use either specialized enriched foods for pregnant and lactating women, or vitamin and mineral complexes in courses. Such restrictions are associated with the depletion of iron stores even in a completely healthy child by 5-5.5 months of age and a significant increase in the risk of anemia in the absence of complementary foods rich or fortified with iron. There are other deficits as well.
The first complementary food can be vegetable puree or porridge, fruit puree is better to give the baby later - after tasty sweet fruits, children usually eat vegetable puree and cereals worse, often refuse them altogether.
Where is the best place to start? In cases where the child has a tendency to constipation or he puts on weight too quickly, preference should be given to vegetables.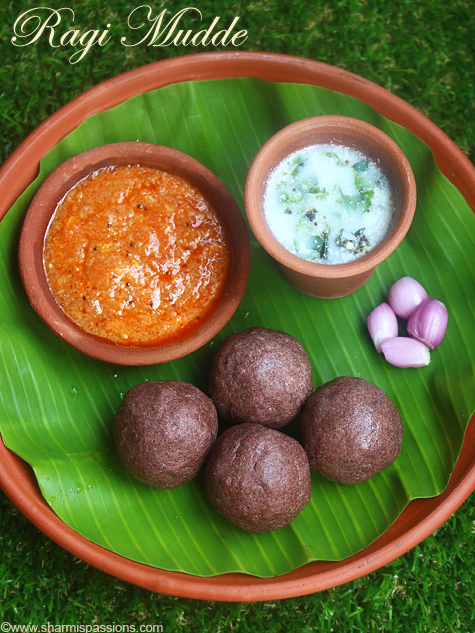 With a high probability of developing anemia, unstable stools and small weight gains - from baby cereals enriched with micronutrients. And if you started introducing complementary foods with cereals, then the second product will be vegetables and vice versa.
If the first complementary food is introduced at 6 months, it must be baby porridge enriched with iron and other minerals and vitamins, the intake of which with breast milk is no longer enough.
Another important complementary food product is mashed meat. It contains iron, which is easily absorbed. And adding meat to vegetables improves the absorption of iron from them. It is advisable to introduce meat puree to a child at the age of 6 months. Only the daily use of children's enriched porridge and meat puree can satisfy the needs of babies in iron, zinc and other micronutrients.
But it is better to introduce juices later, when the child already receives the main complementary foods - vegetables, cereals, meat and fruits.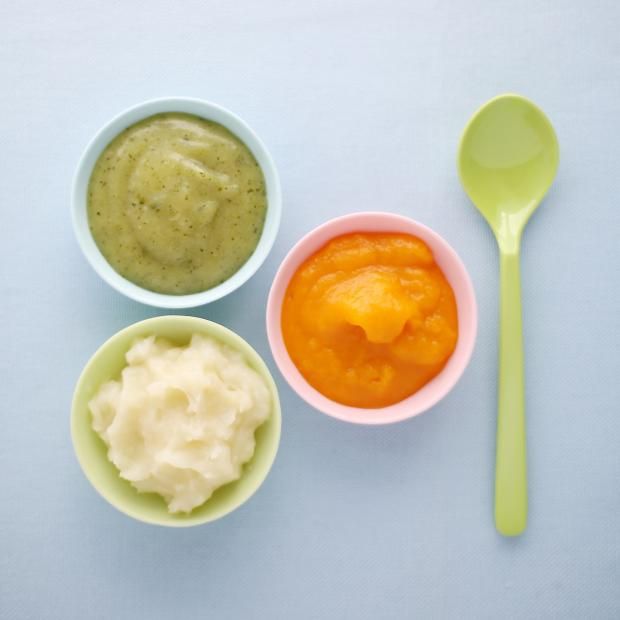 After all, complementary foods are needed so that the baby receives all the substances necessary for growth and development, and there are very few in their juices, including vitamins and minerals.
Juices should not be given between feedings, but after the child has eaten porridge or vegetables with meat puree, as well as for an afternoon snack. The habit of drinking juice between meals leads to frequent snacking in the future, a love of sweets is instilled, children have more tooth decay and an increased risk of obesity.
With the start of the introduction of complementary foods, the child is gradually transferred to a 5-time feeding regimen.
Rules for the introduction of complementary foods:
Preference should be given to children's products of industrial production, they are made from environmentally friendly raw materials, have a guaranteed composition and degree of grinding
Complementary foods should be offered to the baby by spoon at the start of feeding, before breastfeeding (formula feeding)
the volume of the product increases gradually, starting with ½ - 1 spoon, and in 7 - 10 days we bring it to the age norm, subsequent products within the same group (cereals from other cereals or new vegetables)
can be entered faster, in 5 - 7 days
start introduction with monocomponent products
it is undesirable to give a new product in the afternoon, it is important to follow how the child reacts to it
do not introduce new products in the event of acute illness, and before and immediately after prophylactic vaccination (should be abstained for several days)
When introducing a new type of complementary food, first try one product, gradually increasing its amount, and then gradually "dilute" this product with a new one.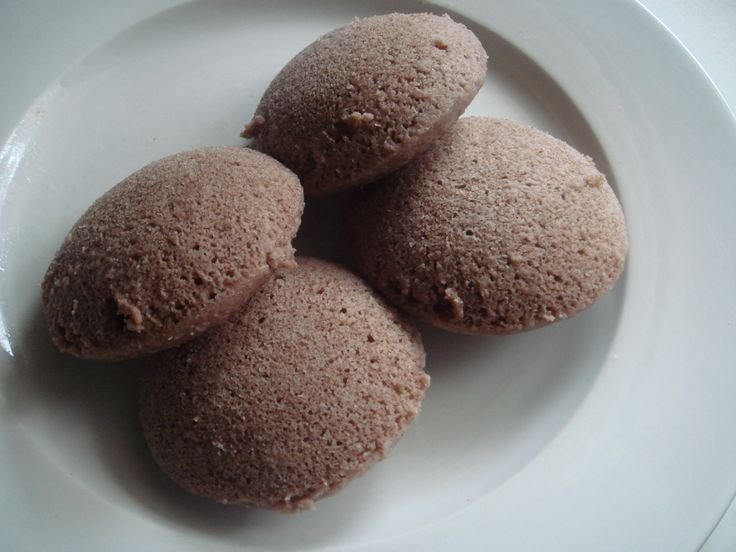 For example, vegetable complementary foods can be started with a teaspoon of zucchini puree. During the week, give the baby only this product, gradually increasing its volume. After a week, add a teaspoon of mashed broccoli or cauliflower to the zucchini puree and continue to increase the total volume every day. Vegetable puree from three types of vegetables will be optimal. The portion should correspond to the age norm. Over time, you can replace the introduced vegetables with others faster.
After the introduction of one vegetable (bringing its volume to the required amount), you can proceed to the intake of porridge, and diversify the vegetable diet later.
If the child did not like the dish, for example, broccoli, do not give up and continue to offer this vegetable in a small amount - 1-2 spoons daily, you can not even once, but 2-3 times before meals, and after 7 - 10, and sometimes 15 days, the baby will get used to the new taste. This diversifies the diet, will help to form the right taste habits in the baby.
Spoon-feeding should be done with patience and care. Forced feeding is unacceptable!
In the diet of healthy children, porridge is usually introduced after vegetables (with the exception of healthy breastfed children, when complementary foods are introduced from 6 months). It is better to start with dairy-free gluten-free cereals - buckwheat, corn, rice. At the same time, it is important to use porridge for baby food of industrial production, which contains a complex of vitamins and minerals. In addition, it is already ready for use, you just need to dilute it with breast milk or the mixture that the baby receives.
Children suffering from food allergies are introduced complementary foods at 5-5.5 months. The rules for the introduction of products are the same as for healthy children, in all cases it is introduced slowly and begins with hypoallergenic products. Be sure to take into account individual tolerance. The difference is only in the correction of the diet, taking into account the identified allergens.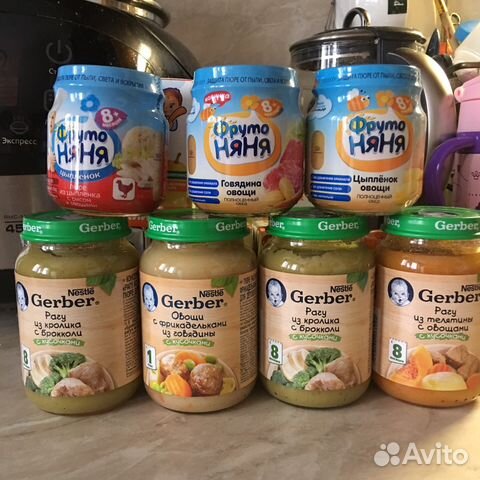 From meat products, preference should first be given to mashed turkey and rabbit.
Diets for different age periods
Explain how you can make a diet, it is better to use a few examples that will help you navigate in compiling a menu specifically for your child.
From 5 months, the volume of one feeding is on average 200 ml.
Option 1.
If your baby started receiving complementary foods from 4-5 months, then at 6 months his diet should look like this:
Breast milk or VHI*
200 ml
II feeding
10 hours
Dairy-free porridge**
Supplementation with breast milk or VHI*
150 g
50 ml
III feeding
14 hours
Vegetable puree
Meat puree Vegetable oil
Breast milk supplement or VHI*
150 g
5 - 30 g
1 tsp
30 ml
IV feeding
18 hours
Fruit puree
Breast milk or VHI*
60 g
140 ml
V feeding
22 hours
Breast milk or VHI*
200 ml
* - infant formula
** - diluted with breast milk or VHI
Option 2.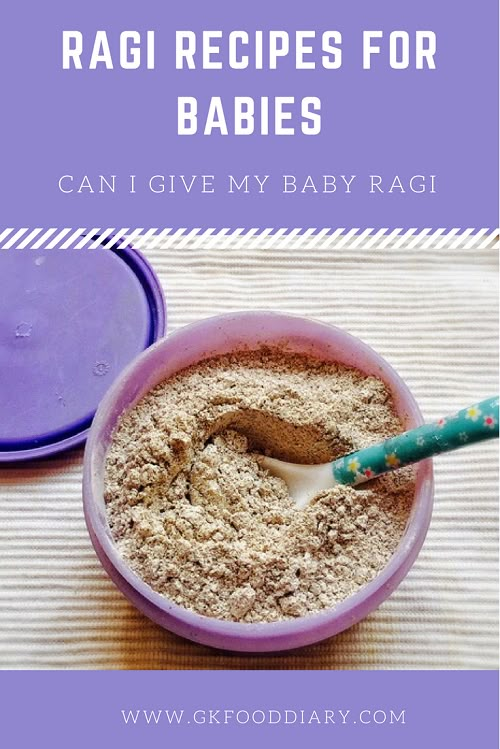 I feeding
6 hours
Breast milk or VHI*
200 ml
II feeding
10 hours
Dairy-free porridge**
Fruit puree
150 g
20 g
III feeding
14 hours
Vegetable puree
Meat puree Vegetable oil
Fruit juice
150 g
5 - 30 g
1 tsp
60 ml
IV feeding
18 hours
Fruit puree
Breast milk or VHI*
40 g
140 ml
V feeding
22 hours
Breast milk or VHI*
200 ml

* - infant formula
** - diluted with breast milk or VHI

Option 3.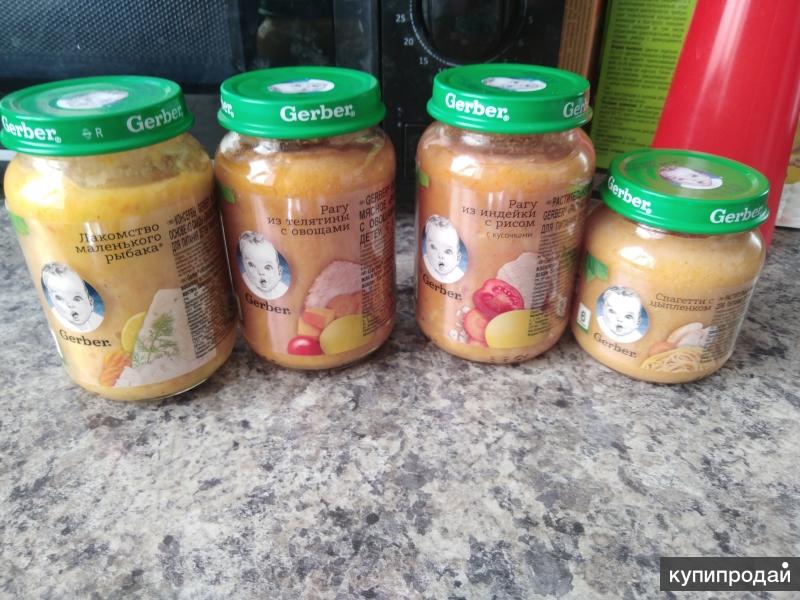 :
I feeding
6 hours
Breast milk
II feeding
10 hours
Dairy-free porridge**
Breast milk supplement
100 g
III feeding
14 hours
Vegetable puree
Meat puree Vegetable oil
Breast milk supplement
100 g
5 - 30 g
1 tsp
IV feeding
18 hours
Breast milk
V feeding
22 hours
Breast milk
** - diluted with breast milk

Up to 7 months, increase the volume of porridge and vegetable puree to 150 g and introduce fruit puree.