Recycle baby food jars for money
How to Recycle Glass Bottles and Jars for Money
Just as you can make money recycling aluminum cans, it is also possible to make money when you recycle glass bottles and jars as well.
If you go through a lot of glass containers in your house, such as soda, beer or other glass beverage containers – or if you know others who buy a fair number of bottled beverages – this could be a good way for you to make some extra cash.
Recycling glass bottles and jars isn't a side hustle you'll get rich off of, but it will help you earn some extra cash and help the environment stay a little greener at the same time.
Here is some info on what companies pay to take your glass recyclables and other information that is need-to-know if you are thinking about starting a side hustle recycling glass bottles and jars.
In This Article
How Much Will I Get Paid When I Recycle Glass Bottles?
What Types of Glass Bottles are Recyclable?

The "NO" List for Glass Recyclables

Which States Recycle Glass Bottles?
Container Deposit Legislation: Bottle Bills
How to Make Money When You Recycle Glass Bottles and Jars

1. Collect the bottles
2. Bring the bottles in for a refund

What Else Do I Need to Know About Recycling Glass Bottles?

Other Area Might Pay More

Summary
How Much Will I Get Paid When I Recycle Glass Bottles?
You won't get rich if you recycle glass bottles. The per-bottle recycling price in most states isn't huge: usually between five cents and fifteen cents per pound. So, at the minimum, you'll earn five dollars for bringing 100 pounds of bottles to a recycling center.
While that's not a ton of cash, five bucks a week adds up to $260 a year. That could be money you could use toward part of a nice little vacation or extra savings.
What Types of Glass Bottles are Recyclable?
Now, recycling glass bottles is a bit different than recycling aluminum cans. There are certain types of glass bottles that are acceptable at recycling centers and others that are not acceptable. And the laws vary by state.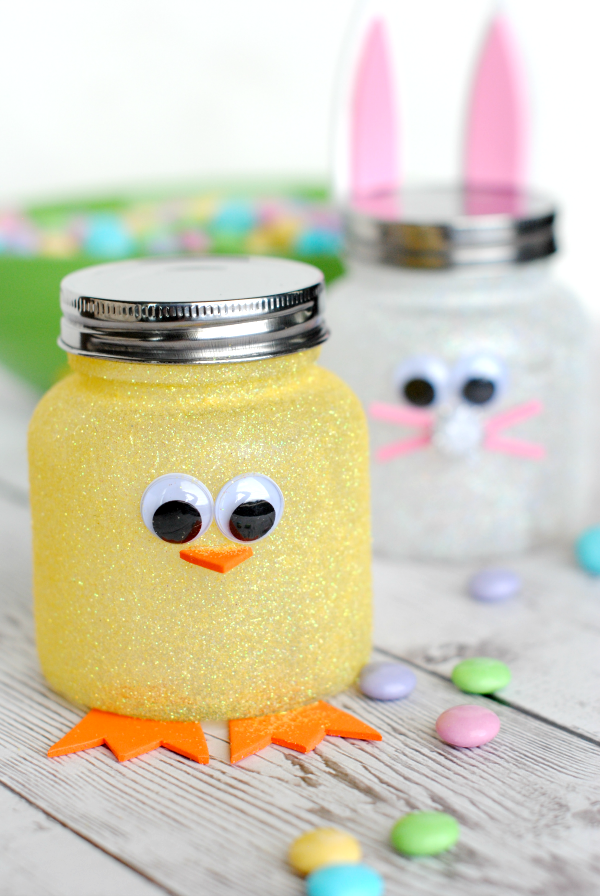 The "NO" List for Glass Recyclables
Because different types of jars are made of different kinds of glass, not all are recyclable. However, most glass bottles are acceptable for recycling. Here are some of the types of glass items that recycling centers will probably not accept:
Frosted glass jars
Pyrex dishes
wine glasses
Most states that allow residents to recycle glass bottles and jars primarily accept the following types of bottles, although you may find some exceptions:
Beer bottles
Soda bottles
Malt liquor bottles
Wine bottles
Other types of beverage bottles such as mixed drinks
Some types of glass water bottles
Food bottles such as pickle jars and applesauce jars
Since each state accepts different types of glass bottles for recycling, you'll need to check your state laws to see which glass products are recyclable for cash in your area before collecting bottles and bringing them in for recycling.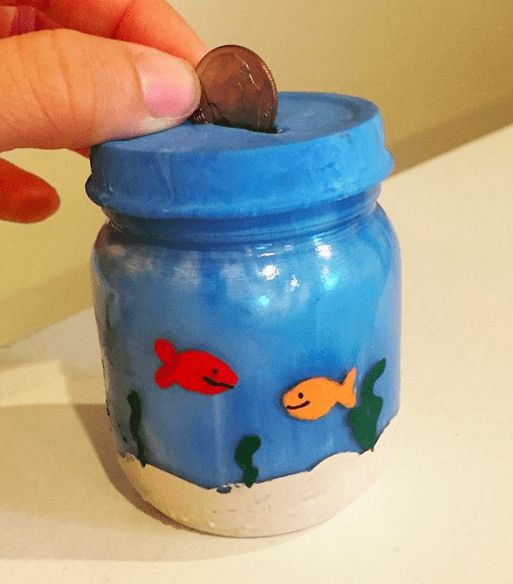 This leads me to the next thing you need to know about recycling glass bottles and jars: Not all states allow residents to bring them in and get paid to recycle them.
Although most states allow people to put glass items in their curbside recycling containers, not all states allow residents to bring glass bottles in and get money for them.
Why? I'm not sure, and since this glass recycling stuff is government regulated I'm not even going to ask.
What I can tell you is that in order to get money for the glass bottles and jars you collect, you have to bring them to a state that has what's called CDL: Container Deposit Legislation.
Container Deposit Legislation: Bottle Bills
In layman's terms this is called a Bottle Bill. According to Wikipedia, here is the definition of what a Bottle Bill or CDL bill is:
"Container-deposit legislation is any law that requires collection of a monetary deposit on soft-drink, juice, milk, water, alcoholic-beverage, and/or other reusable packaging at the point of sale.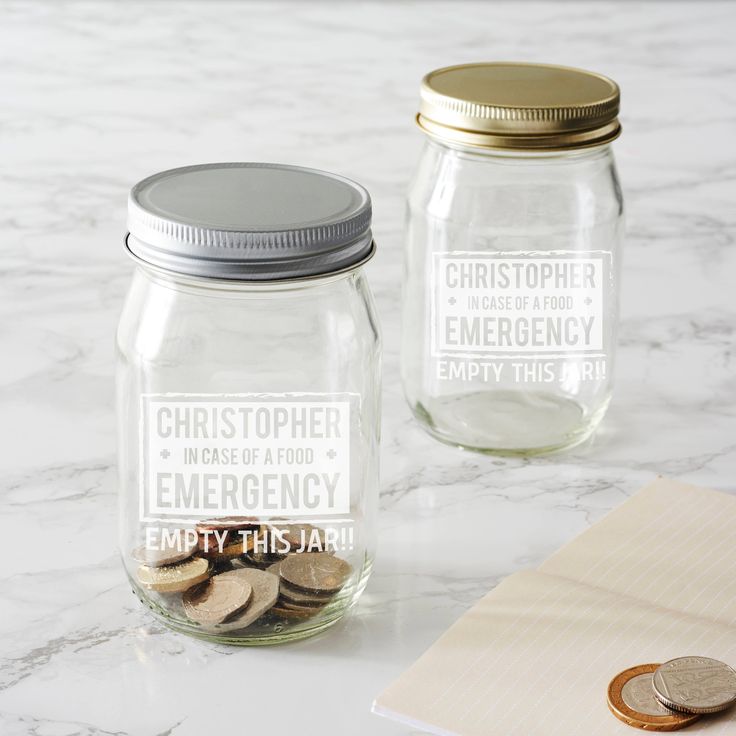 When the container is returned to an authorized redemption center, or to the original seller in some jurisdictions, the deposit is partly or fully refunded to the redeemer (presumed to be the original purchaser). It is a deposit-refund system."
Only ten states currently have active Bottle Bills on the books. The states where you can bring glass bottles to be recycled and get a deposit refund for them are as follows:
California
Connecticut
Hawaii
Iowa
Massachusetts
Maine
Michigan
New York
Oregon
Vermont
Why do only ten states currently have bottle bills that allow for deposit returns? The Wikipedia website page on the subject says that the beverage container industry is to blame, but that's a whole other topic we won't bother to delve into right now.
The point of this article is to tell you how you can earn money by recycling glass jars and bottles.
SO, if you do live in one of the states that offer recycling refunds for glass bottles, here's what to do next.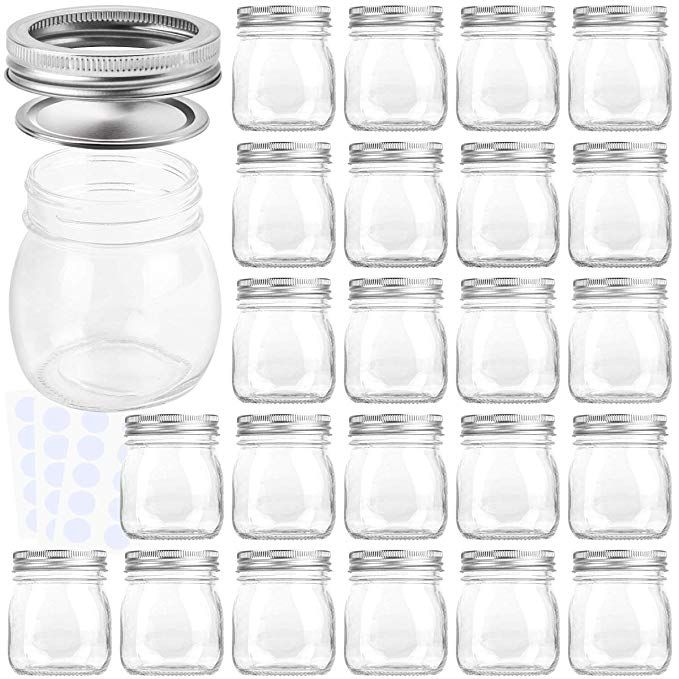 How to Make Money When You Recycle Glass Bottles and Jars
There are just two steps for making money by recycling glass jars. The first step is to:
1. Collect the bottles
You can do this by collecting the bottles you use at home. You can also ask friends, family members and neighbors if they wouldn't mind if you collected their bottles. Make sure the jars are rinsed clean.
Just like with aluminum cans, many people don't take the time to bring the bottles in for a refund, they simply throw them in the regular trash or put them in the curbside recycling bucket their trash pick-up service provides for them.
If they don't plan on returning them for a deposit refund, you may as well do it for them and earn some extra money.
You may also be able to collect some glass bottles by contacting local bars and restaurants.
Restaurants and bar/grills that serve alcohol probably amass quite a collection of glass bottles on a weekly basis and would be a great place to find more recyclable glass.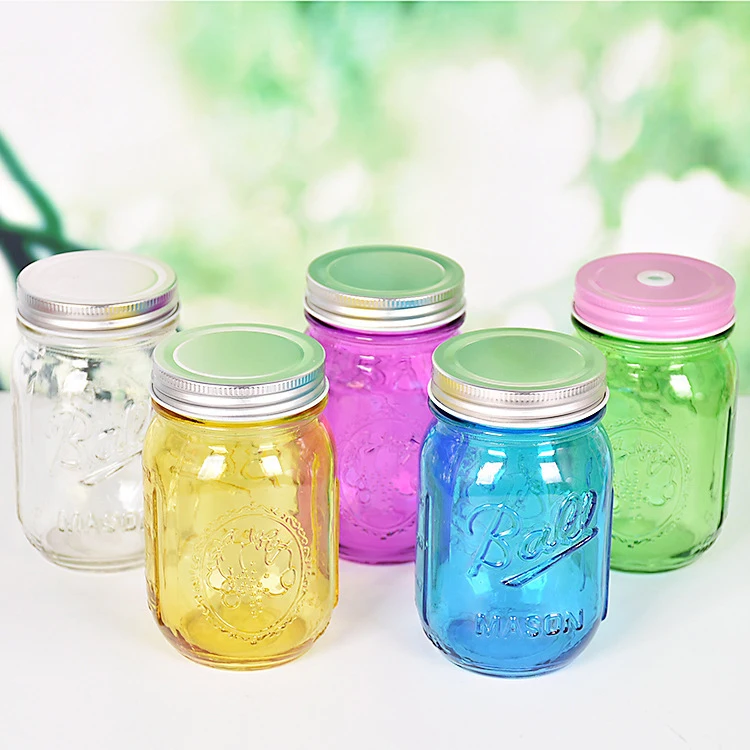 If they don't object to you collecting their recyclable glass, you can place a container where it is convenient for them and collect the recyclable contents on a regular basis. With restaurants, you'd probably need to collect once or twice a week.
2. Bring the bottles in for a refund
Most states that have CDL or bottle bills have several recycling center locations around the state. There is a website called bottlebill.org that can tell you more about each state's specific bottle recycling legislation and help guide you to where you might be able to bring the bottles for a refund.
This website can give you specific details about the dos and don'ts of glass bottle recycling for each state. It will also tell you how much money each state pays for the glass bottles it accepts.
What Else Do I Need to Know About Recycling Glass Bottles?
Here are some more facts about making money by recycling glass bottles and jars that you might find helpful.
First, if you don't live in a bottle bill state but live instead in a state that borders a bottle bill state, you can't necessarily bring bottles across the state border for recycling.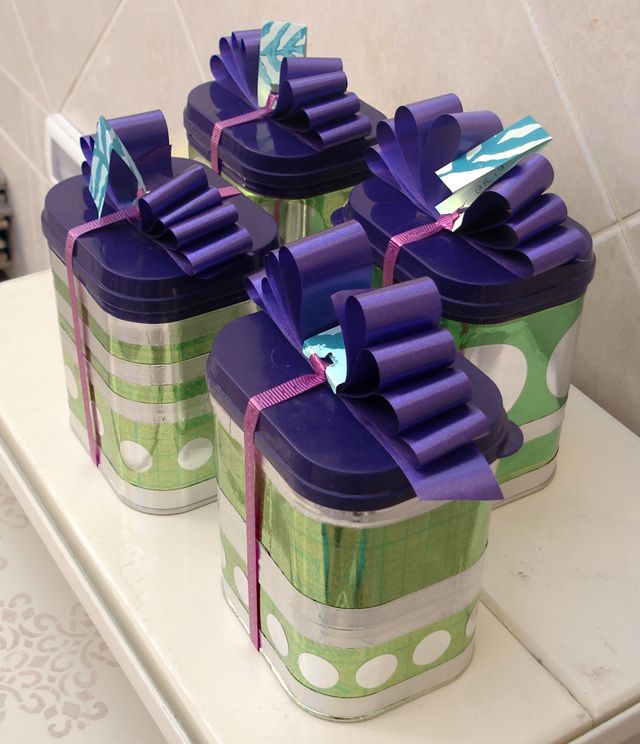 Many bottle bill states have laws that prohibit bring bottles across state lines for recycling purposes. Check the bottle bill state's specific laws about bringing bottles across the border for more information on that.
Second, you may be able to contact your local legislators about introducing a bottle bill in your state. Contact legislators in your area to learn more about how that works and about whether or not the state representatives might be open to considering a bottle bill.
Third, along with several states in the U.S., there are many other countries that have Container Deposit Legislation laws.
Other Area Might Pay More
You might be able to recycle bottles for money if you live in countries such as Canada, Germany or Sweden.
Fourth, you should know that most recycling centers only collect intact bottles and won't accept broken bottles or jars. Broken bottles will need to be removed from the collection of bottles you are bringing in for a refund.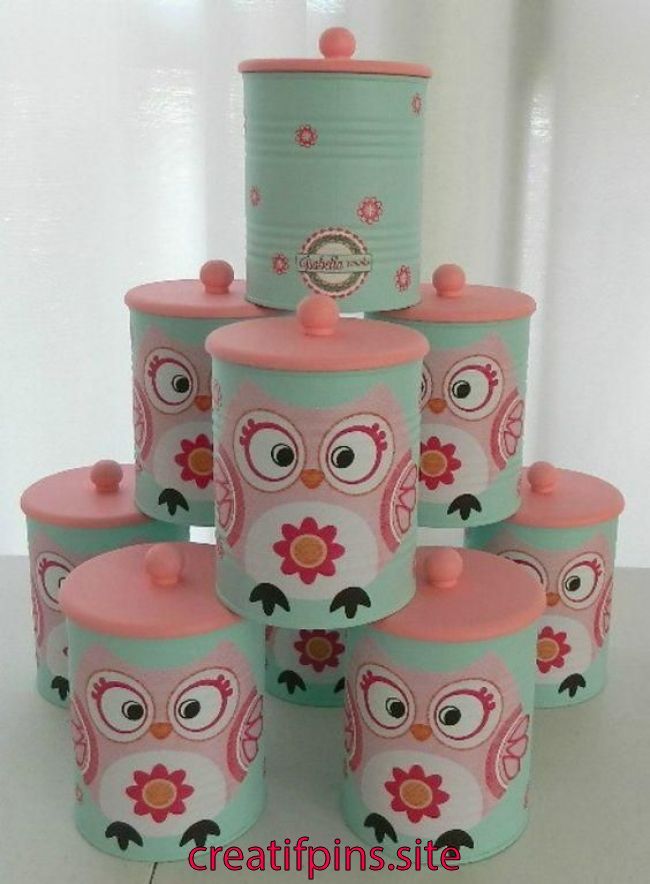 You'll also need to remove any other types of glass that may have accidentally gotten mixed in with the recyclable glass such as mirrors, light bulbs or non-acceptable food jars.
When you bring your recyclable bottles and jars to the local recycling center, they usually count them up and pay you right on the spot.
In some states, however, they may pay you based on weight and not per bottle depending on the number of bottles you bring in.
Some states may also have limits on how many bottles you can turn in per trip. The recycling center's website should have information about any bottle number limits.
Summary
Again, you aren't going to get rich off of or fund your early retirement when you recycle glass bottles, but recycling glass bottles can help you earn a bit of extra cash each month if you live in a bottle bill state or country.
Every bit of extra income counts, and making more money is one of many of the money moves that can make you wealthier.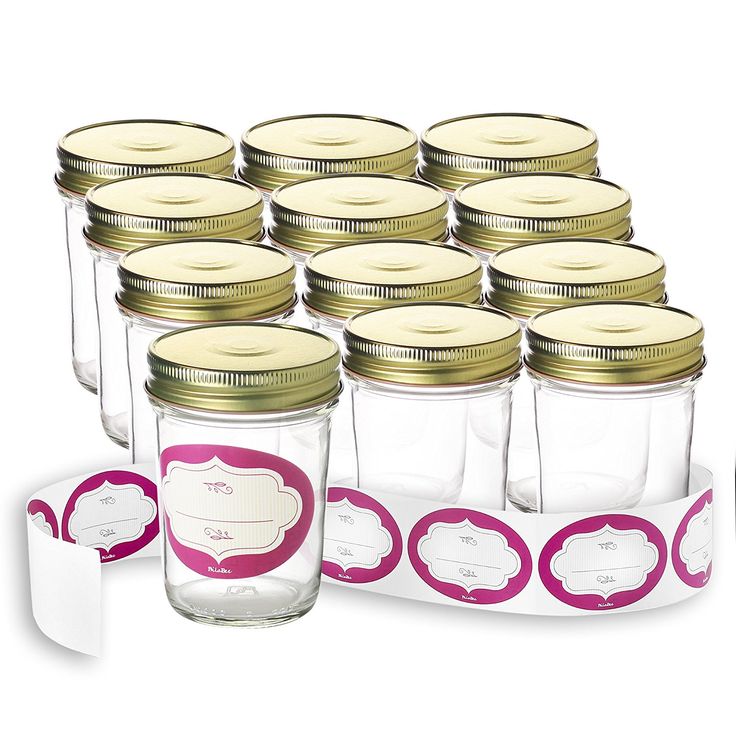 In fact, if you find enough different streams of income, you may be able to quit your day job altogether.
Your financial future is in your control – now is the time to start doing what you need to do to reach the financial goals that are most important to you.
14 shares
Recycle Baby Food Jars - Reasons To Skip The Housework
Baby food jars can accumulate by the dozen, but it seems like a huge waste to throw them all out (even if you recycle!)  Here are some great ideas to recycle baby food jars and put them to use in fun and creative ways!
25 Ways to Recycle Baby Food Jars
Baby Food Jar Cakes from Make Life Lovely
Baby Food Jar Snow Globes from Craftaholics Anonymous
Washi Tape Baby Food Jars from Lovely, Etc.
Baby Food Jar Vase and Candleholder from Make Life Lovely
Fall Baby Food Jars from Creative Ramblings for Unoriginal Mom
Lego Batman Baby Food Jars from Laura's Crafty Life
Snowman Hot Chocolate Kit from Empress of Dirt
Glitter Baby Food Jar Votives from Delicate Construction
Baby Food Jar Pumpkin Craft from SAHM Plus
Cheesecake in a Jar from Our Thrifty Ideas
Mini Jar Ornament from Lovely, Etc.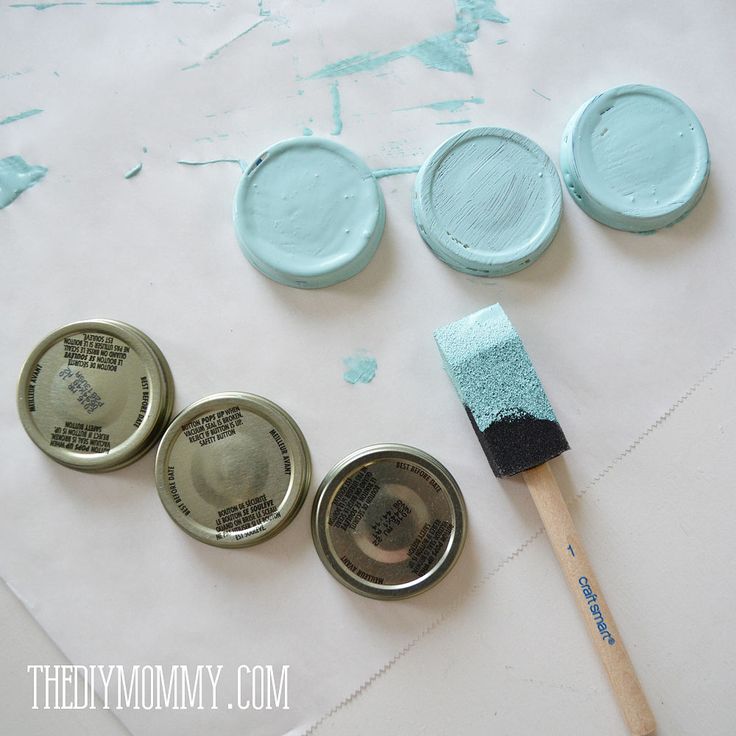 Crayon Organizer from Monkey See, Monkey Do
Baby Food Jar Party Favors from Make Life Lovely
Magnetic Spice Jars from One Lucky Pickle
Chalk Paint Spice Jars from Unsophisticook
Mini Calming Jars from One Sophisticated Daisy
Lego Head Jars from Sarah Lemp: All Things With Purpose
Photo Snowglobes from Design Mom
Baby Food Jar Advent Calendar from Teacher by Trade Mother By Nature
Magnetic Bug Jars from Yesterday on Tuesday
Blizzard in a Jar Craft from The Country Chic Cottage
BFG-inspired Dream Jars from Scattered Thoughts of a Crafty mom
Glitter Slime Monsters from The 36th Avenue for Eighteen25
Glow in the Dark Jars from A Girl and a Glue Gun
Mason Jar Nightlight from Crafts by Courtney for Mod Podge Rocks
These fun ways to Recycle Baby Food Jars are perfect to keep you and your kids busy this summer.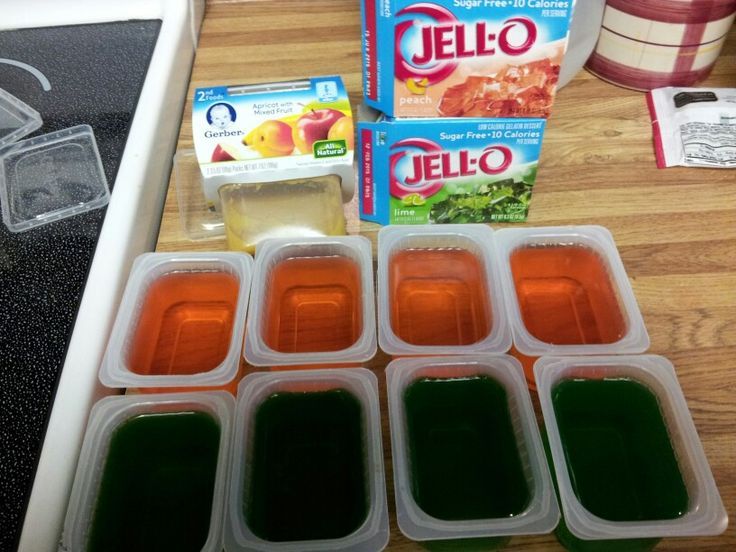 Which one are you dying to try first?
Like these recycling ideas?  Here are some more great ways to recycle materials!
Recycle K Cups //  Milk Jug Planters  // Recycling Egg Cartons
Banks
Hand over and receive money
Export from 3 tons
We will come and pick it up ourselves if you have more than three tons of glass.
+7 (901) 508-63-83
More details
Acceptance from 200 kg
The weight of a batch for reception at our base is from two hundred kilograms.
+7 (901) 508-63-83
More details
Containers
0002 Read more
Content:
Introduction

What types of cans we accept

Where to donate glass jars

Our advantages
Many catering establishments accumulate numerous containers that cannot be reused. Its storage can be quite troublesome, especially with a large number of visitors and constantly replenished stocks.
In such a situation, the best solution is to receive cans and cullet for further processing. The service will allow you to get rid of accumulated waste and dispose of them in accordance with current legislation.
What types of jars we accept
You can return glass jars of any size and shape by contacting us. We are interested in the prompt filling of the installed containers, and therefore we accept containers from different products, different sizes.
You can contact us if you need to return:
-Baby food jars of various denominations. We are ready to accept 100-gram and larger containers. They cannot be used as replacement containers and must be disposed of.
- Three-liter jars for various juices. Such containers are in demand in the household. If there is damage, it is immediately sent for recycling.
- Beer cans, the price of which is acceptable for many users. This will optimize the cost of production and sale of foamy drink.
We are open to cooperation and ready to tell you where to rent banks and on what terms.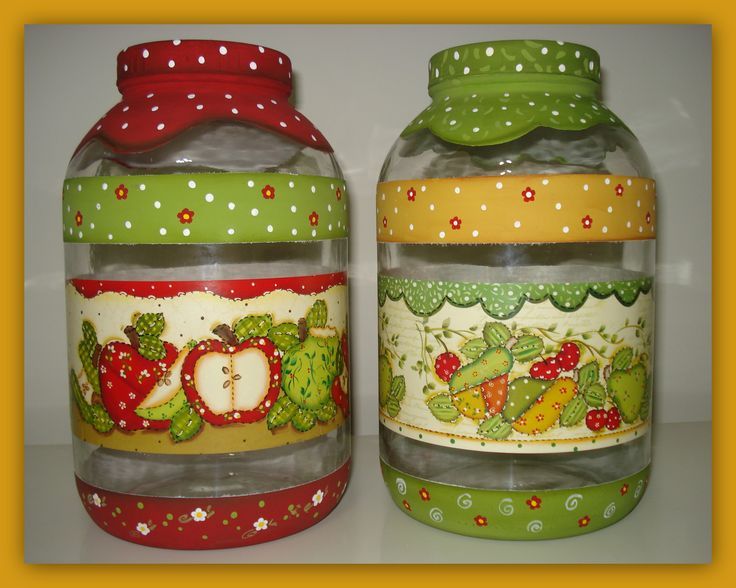 Reception of cullet is carried out in specialized points and by means of large-capacity containers. Each option has its own advantages, and therefore is popular with many organizations looking for ways to recycle glass containers.
Where to donate glass containers?
---
Large batch
Getter Glasses in bulk
---
Order a removal
from 5 tons
Read more
ADUTE
of 2 tons
more
Modest Recycling
---
9000 9000
regular waste
More
Separate collection
household waste
More
Where to donate glass jars
If you are interested in ordering the installation of special containers, please contact us. We will answer all the questions in detail, tell you about the features of disposal and subsequent processing of containers of various sizes. You will definitely like our methods of work and the opportunities we use.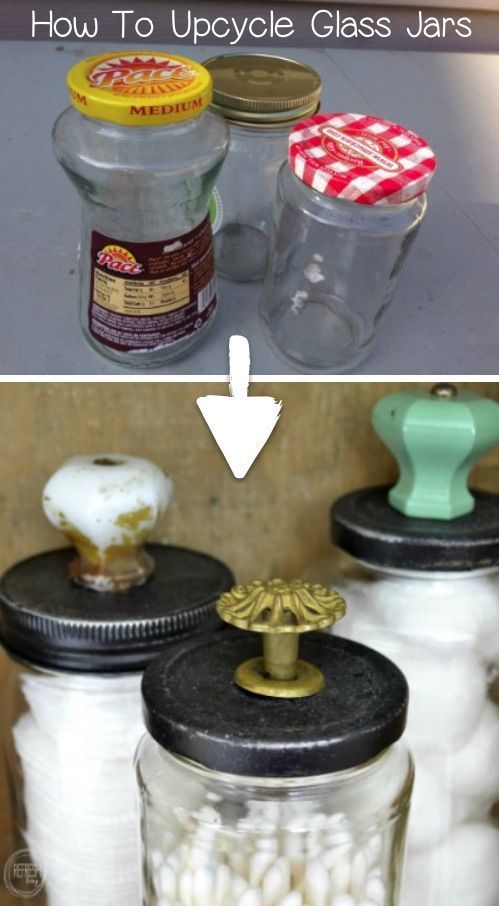 After the first cooperation, you will contact us for help more than once.
Call us, we offer optimal conditions, we have a price higher than the market price for receiving glass jars.
Benefits
Most consumers use our drop-off points because they can count on many benefits. Cooperating with our companies, consumers can:
-Save time searching for transport. We will collect all the collected waste and send it for recycling. It is only necessary to collect the jars in a container designed to collect glass.
- Dispose of cans of various sizes and configurations. We are ready to accept containers of various sizes, made of material of different thicknesses, for processing. We accept cracked cans and those with characteristic traces of scuffs, chips.
-Rely on the use of modern equipment and technology. We have purchased special equipment for the disposal of beer cans. Due to this, labor costs and resources are reduced, therefore, the price for receiving beer cans is higher than that of competitors.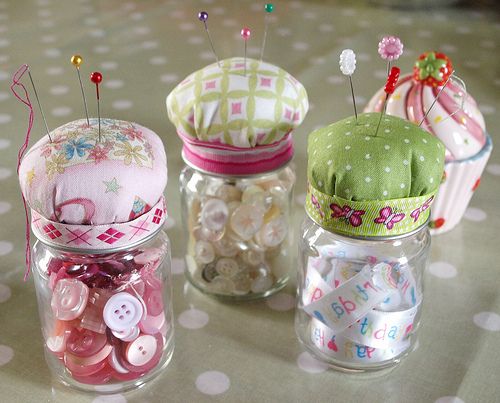 Removal
Removal of cullet by our transport in the presence of 3 or more tons
Reception
Reception of broken glass at our base with payment for batches from 200 kg
+7 (901) 508-63-83

+7 (495) 778-59-79
Containers
Installation of glass waste containers with regular collection
Russia, Moscow region, urban district of Lytkarino, territory of the industrial zone Turaevo
Top
Where to hand over glass containers, glass jars, bottles, cullet?
Handing over glass containers is not so easy now. There are many reception points, but the price offered for a beer bottle or juice can is not high, as it was 30-35 years ago.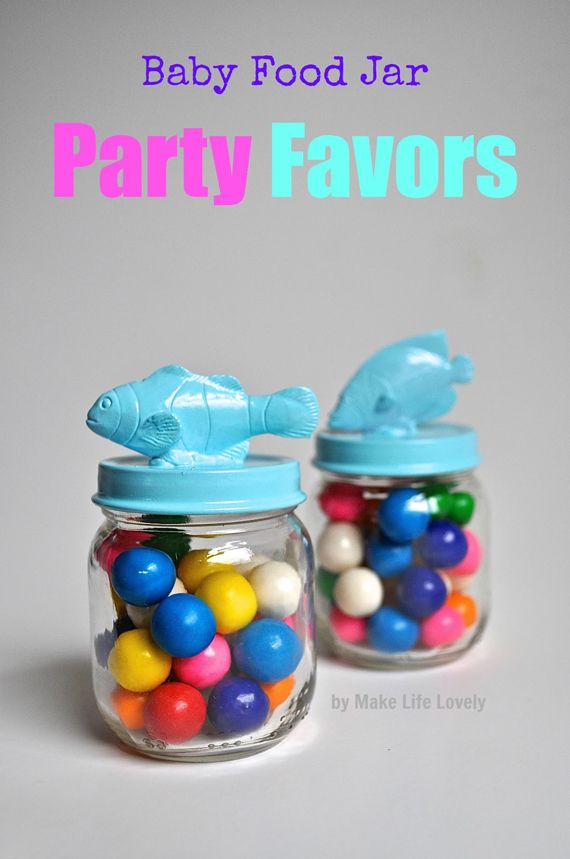 If in the USSR for a bottle from under lemonade was given 20 kopecks, and for a mayonnaise jar 10 kopecks, now for them will offer 80 and 40 kopecks respectively.
Only in those days, 20 kopecks was a glass of ice cream sundae or a loaf of white bread, which now cost 30-50 rubles. and more. The economic benefit from the delivery of glass containers has decreased tenfold. Therefore, it is not typical to approach how to hand over glass for recycling.
Article content
Miscellaneous glass containers
The problem of receiving glass containers in its diversity.
Keep in mind that glass containers are divided into different types: from pure glass and impurities. The first includes different bottles and cans. In their additives are not used in the production, they are used at the points of reception glass containers.
The second type of glass containers includes:
Crockery from crystal and heat-resistant glass;
Mirrors;
Automotive glass;
Window glass;
Elements teapots;
Monitors, TV components.
Depending on what exactly is planned to be handed over, a method is chosen. Ordinary glass containers can not only be handed over to the collection point. This is not always beneficial.
For example, two bags will contain up to 30 beer bottles. They will pay for them at the reception point from 18 to 30 rubles. Not very profitable if the institution is not located near the house. If you need to take them, spend on gasoline or travel in public transport, the idea will be unprofitable. Therefore, a significant part of the glass containers simply ends up in landfills.
The simplest and relatively cost-effective way is to collect large quantities of glass containers. First you need to know where to take glass jars (or other products). There are several reasons for this, namely:
Each the collection point accepts a limited number of glass containers;
Assortment constantly changing.
In this regard, it is often difficult to find points where to return jars from baby food or bottles of vodka and champagne.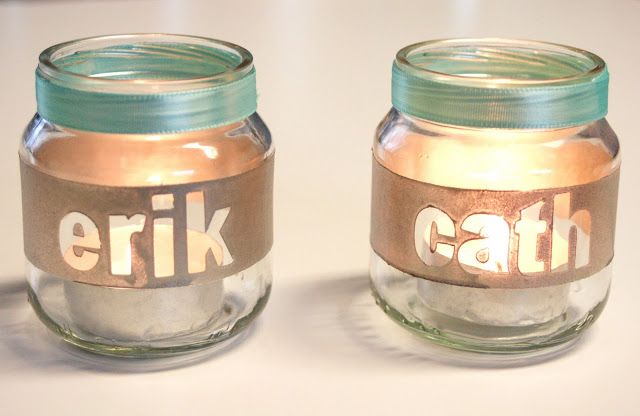 At first sight it seems that unnecessary containers can only be thrown away. But not worth it hurry.
Where to donate glass jars, bottles?
The most profitable way is to hand them over to the manufacturer.
Companies producing alcoholic and non-alcoholic beverages, canned vegetables and fruits need packaging. You can find them at indicated on the label. Further procedure:
Refinement through the Internet contact phone numbers;
Preparation messages/offers;
Bell to found companies or a face-to-face visit to the company.
This procedure allows you to sell glass containers at a higher price - 3-5 times more expensive than offered at the collection point. The disadvantage is that these companies do not work with small volumes. Therefore, stakeholders will need organizational skills in order to collect the required amount of glass containers.
It is most rational to organize your own collection point if there is none nearby or the range of accepted glass containers is limited.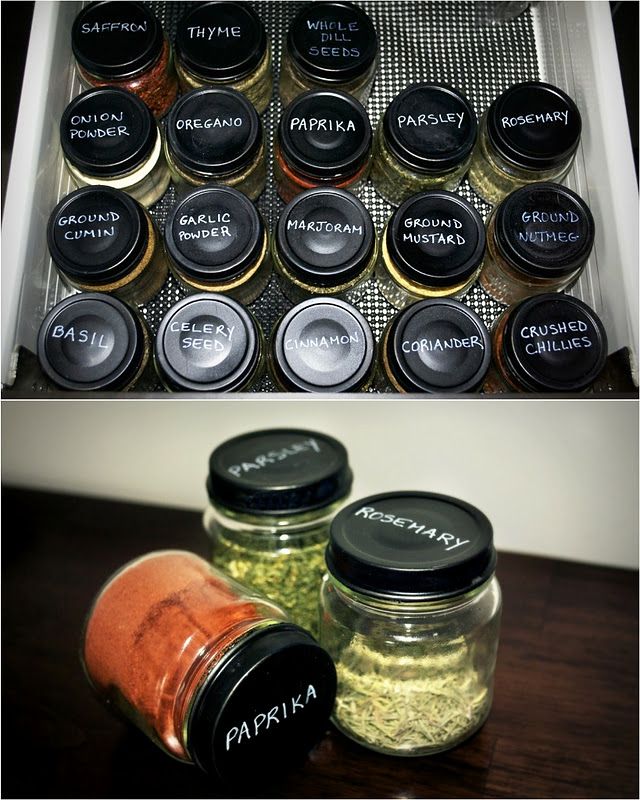 Where can I take broken glass?
Broken glass is not accepted by all collection points
you need to worry about where to hand over used glass jars or bottles. They are enough put neatly near the trash can, and during the day they are picked up the people who earn from them.
Separately, you need to look for organizations where you can donate cullet. His have to:
Sort by color and appearance;
Dry from moisture;
Clear from garbage.
Each city has a limited number of collection points (usually the only one) where you can return broken glass, the price of which is 1.5-19 rubles/kg. The disadvantage is that volumes from 100 kg are accepted, for which you can get 1.5-3 tr. and more. Erklez is valued the most - from 12 to 19 tr / t. The least offered for mixed cullet - 1.5-2.5 tr / t.
How much can you earn from broken glass?
Points for the collection of glass, glass containers
For users of the site Vyvoz.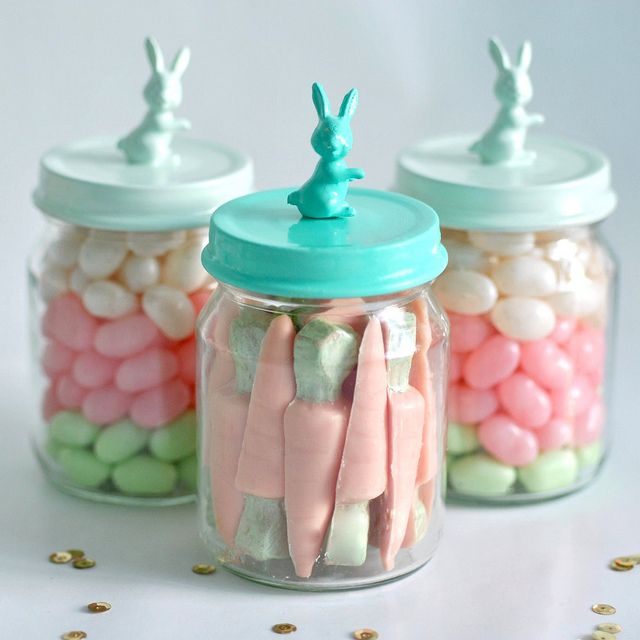 org, we have compiled (and constantly updated) a list of organizations in large (and not only) Russian cities where you can return glass containers for money:
Samara
Saratov

Togliatti
Tomsk
Tula
Tyumen
Ulyanovsk
Ufa
Khabarovsk
Cheboksary
Chelyabinsk
Yaroslavl

BUSINESS BUSINESS
Costs for organizing this activity-50-60 This the amount will be required for the following:
Rent land on which the reception point or basement is located - 10-25 t.r. per month;
Advertising signboard, billboard, announcements - 15 tr.;
Furniture, equipment (cash desk) - 10 tr;
Boxes for storage - 5 tr;
Registration business entity 4-8 tr.
In addition, it is necessary to provide for the salary of personnel who accepts glass containers, as well as ships and unloads them to the end user. Minimum two employees.
Prices for the reception of glass containers are as follows:
Pivnaya bottle - 0.