Roasted sweet potato baby food
Favorite Sweet Potato Baby Food (BLW & Pureed)
With one super simple cooking method, you can roast sweet potato wedges to serve one of three yummy ways—BLW style, mashed, or pureed into classic sweet potato puree. It's the easiest way to make sweet potato baby food. (And the rest of the family can enjoy it, too!)
Sweet Potato Baby Food
Sweet potato is a perfect baby food. It's nutritious, naturally flavorful, and cooks up nicely and softly. And no matter whether you're starting your baby with the Baby Led Weaning style of feeding or more traditional purees, this one cooking method will work beautifully. And you can serve it to everyone at the table—big kids and grown-ups alike!
This recipe makes roasted sweet potato wedges, which you can serve as is or mash or puree them smoother with a fork. So easy.
This recipe has vitamins A and C, as well as fiber and healthy fats from the olive oil. It's a perfect food to serve to a 6-month baby or older who's starting on solids—or who is well-accustomed to eating.
Your toddler won't eat? Help is here!
Sign up for our email updates to get tips and ideas in your inbox. 
Please enable JavaScript in your browser to complete this form.
Email *
Comment
Ingredients You Need
To make this roasted sweet potato baby food, you just need the following ingredients.
Sweet potato: Look for a medium to large sweet potato with orange flesh for the best flavor. These are sometimes called "garnet yams."
Olive oil: I use extra virgin olive oil, such as this one from California Olive Ranch. You could also use avocado oil if that's what you have.
You can add salt to taste to your portion, though you'll want to set aside a serving for your baby before adding salt.
Step-by-Step Instructions
Here's a look at how to make this simple recipe. Scroll down to the bottom of the post for the full information.
Choose a medium to large sweet potato with orange flesh. They are sometimes called "garnet yams" at the store.
Slice in half. Cut each half in half.
Cut each piece in half again to make wedges that are about ½ inch thick. You can cut them horizontally, too, if you're working with a very large sweet potato.
Toss with olive oil in a bowl.
Spread on a foil-lined sheet pan.
Roast until soft.
TIP: You want the wedges to be about the size of one or two of your fingers, which is a good shape for BLW food for baby to self-feed.
Frequently Asked Questions
Is sweet potato good for babies?
It's such a great baby food because it's rich in nutrients and fiber, has a naturally sweet flavor, and is very soft. It's also an affordable veggie and stores well in the kitchen in a cool, dark place around room temperature.
Can I add seasoning to this recipe?
You can add crushed rosemary or cinnamon to this recipe. If serving to adults or older kids, you can also sprinkle with salt after cooking and setting a few aside for baby.
Babies under the age of 1 shouldn't have added salt, but they can have herbs and spices (as long as they aren't hot-spicy).
What pairs well with sweet potatoes for babies?
You can combine this puree with apple puree, pea puree, avocado puree, banana puree, bean puree, or anything that sounds appealing to you.
Can I feed my 5 month old sweet potatoes?
Babies can have sweet potatoes after they start solids, which typically happens around 6 months old.
How to Make Sweet Potato Wedges (BLW)
Once you've followed the recipe instructions, you'll have roasted sweet potato wedges that are ready to serve. You can let them cool slightly and offer to your baby to hold and gnaw on. They also store well in an airtight container in the fridge to serve at future meals.
TIP: I like to leave the skin on my sweet potato wedges since it helps them hold together a little better when a baby eats them baby-led weaning style.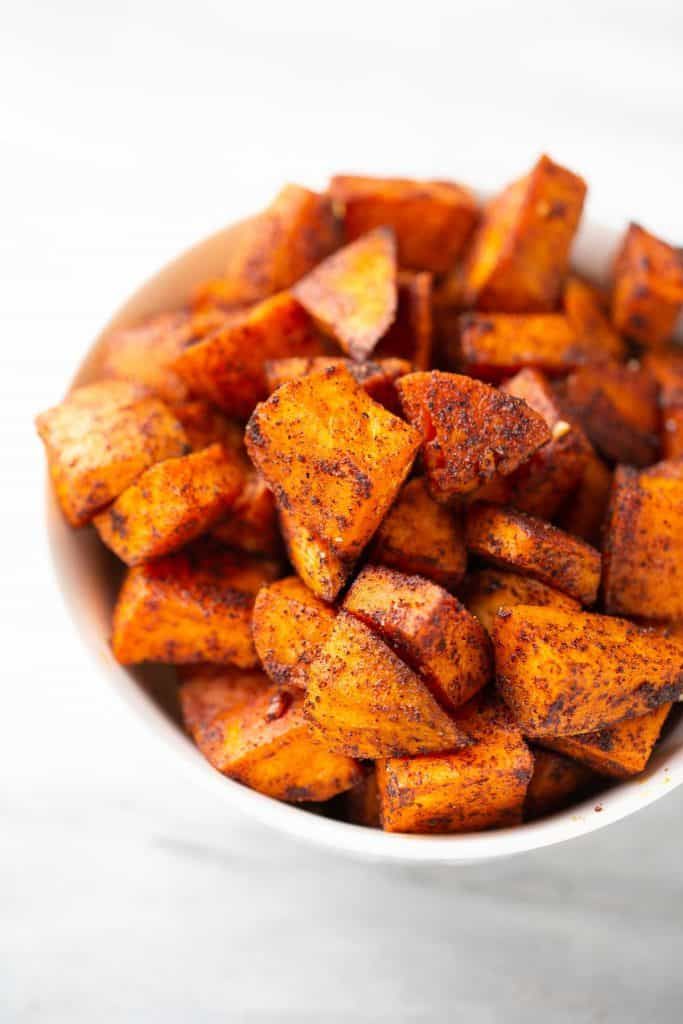 How to Make Mashed Sweet Potatoes
To serve the sweet potato as a thick mash, simply mash it with a fork. You can discard the skin and any pieces that don't mash easily. If you want to make a larger batch, simply remove the skin from as many wedges as you want and mash in a bowl with a potato masher or in a food processor.
This stays on a spoon nicely, so you can preload it and hand it to baby to feed themselves.
How to Serve Mashed Sweet Potatoes (Stage 2)
When serving this sweet potato puree to a baby, you can preload the spoon, hand it to them, and let them feed themselves. If the baby is used to eating solids, they will also likely be able to pick it up with their fingers, as it's pretty thick.
How to Make Homemade Sweet Potato Puree (Stage 1)
To turn the roasted wedges into sweet potato puree, simply mash with a fork until very smooth, adding a 1 tablespoon of water at a time to reach the desired thin consistency. It purees SO easily this way!
TIP: I love this cooking method because I can serve the roasted sweet potato wedges to my whole family, and either a wedge or some puree for the baby without much extra work.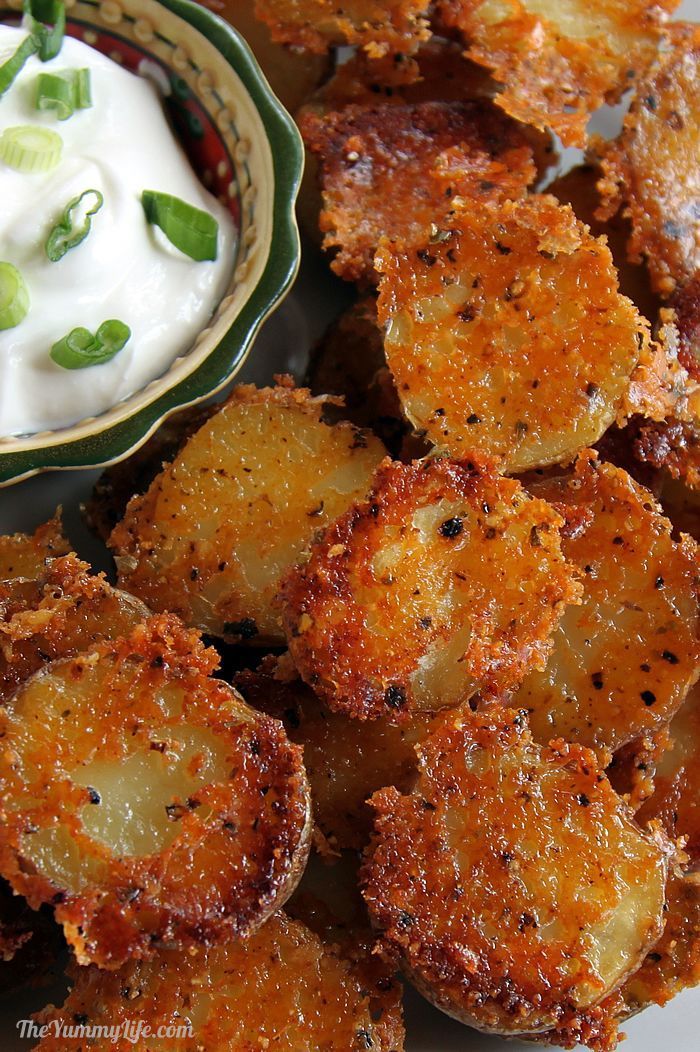 How to Store
Store any leftovers in an airtight container for 3-5 days in the fridge. You can also freeze baby food in an ice cube tray, then transfer the frozen cubes to a freezer bag for longer-term storage.
Best Tips for Success.
You can sprinkle with salt for babies over 1 and any adults.
Add crushed dried rosemary OR cinnamon for additional flavor.
Spread the wedges out on the baking sheet so they aren't overlapping. This will ensure even cooking.
Poke a wedge with a fork or small knife at the lower end of the baking time to see if it's very soft.
Learn more about the basics of baby-led weaning if you are going with that style of feeding.
You can combine this puree with Apple Puree, Pear Puree, Avocado Puree, Banana Puree, Bean Puree, or anything that sounds appealing to you.
Related Recipes
---
I'd love to hear what your family thinks of this recipe, so please chime in below to share!
Prep Time 5 minutes
Cook Time 22 minutes
Total Time 27 minutes
Author Amy Palanjian
Cuisine American
Course side
Calories 80kcal
Servings 4
▢ 1 large orange-fleshed sweet potato (or garnet yam)
▢ 1 tablespoon olive oil
Preheat oven to 400 degrees F and line a rimmed baking sheet with foil. Coat with nonstick spray.

Wash and dry the sweet potato.

Cut in half, then cut lengthwise into strips. Cut each strip in half again until each is about ½ inch thick. Slice in half horizontally if the sweet potato is very long. (Each strip should be about the size of your finger.)

Place into a bowl and toss with the olive oil.

Spread onto prepared baking sheet and roast for 22-25 minutes or until soft.

Let cool slightly and serve as is for a BLW-style finger food.

To serve as a thick mash, remove skin and mash with a fork one at a time or in a larger portion in a food processor or blender.

To serve as a thinner sweet potato puree, mash with a fork and add 1 tablespoon warm water at a time to reach desired consistency.
Store any leftovers in an airtight container for 3-5 days in the fridge.
You can sprinkle with salt for babies over 1 and any adults.
Add crushed dried rosemary OR cinnamon for additional flavor.
Spread the wedges out on the baking sheet so they aren't overlapping. This will ensure even cooking.
Poke a wedge with a fork or small knife at the lower end of the baking time to see if it's very soft.
Learn more about the basics of baby-led weaning here.
Calories: 80kcal, Carbohydrates: 11g, Protein: 1g, Fat: 4g, Saturated Fat: 1g, Polyunsaturated Fat: 1g, Monounsaturated Fat: 3g, Sodium: 31mg, Potassium: 190mg, Fiber: 2g, Sugar: 2g, Vitamin A: 8016IU, Vitamin C: 1mg, Calcium: 17mg, Iron: 1mg
Tried this recipe?Rate in the comments and tag @yummytoddlerfood on IG!
This post was first published August 2019.
Sweet Potato Puree - Healthy Little Foodies
All Posts, by Date » Special Diets » Dairy Free » Sweet Potato Puree
Jump to Recipe Print Recipe
Sweet Potato Puree is a great first food for babies.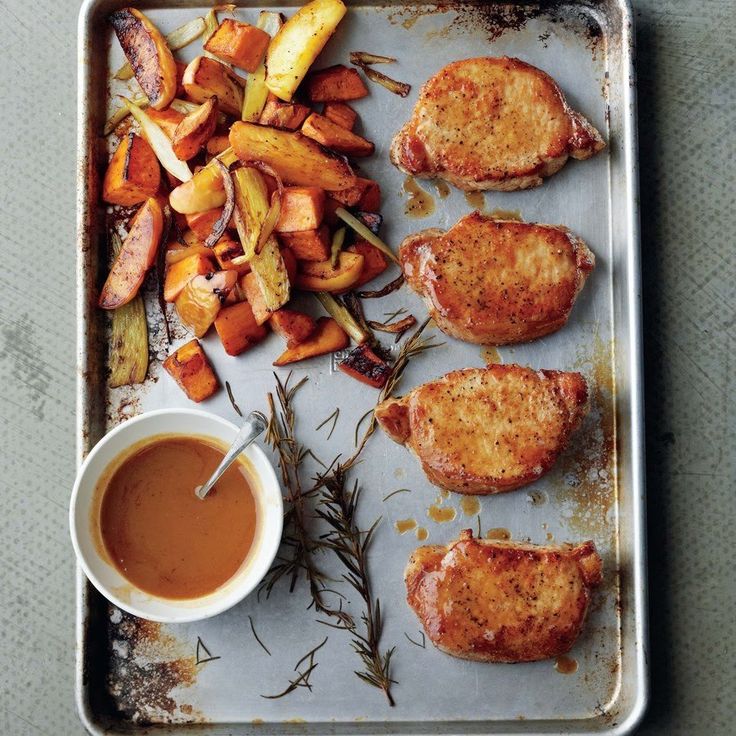 However, this delicious puree shouldn't be limited to babies. Store some in your freezer to add extra nutrition, flavour and texture to oatmeal, sauces or baked goods. 
HOW TO MAKE SWEET POTATO PUREE
Making homemade sweet potato puree is easy and you only need one ingredient – sweet potato! There are several ways to cook a sweet potato and all methods will work for pureeing but, in my opinion, roasting provides the best-tasting puree. 
Cooking Sweet Potato
Roasting – Roasting sweet potatoes produces a delicious caramelised flavour, making the puree extra delicious. Preheat oven to 200C / 400F.  Pierce sweet potatoes with a fork and place on a baking tray. Bake for 45 minutes or until tender, and the skin is wrinkled. Allow to cool before peeling
Boiling – Peel sweet potato and cut into 1.5 cm (half-inch) cubes. In a pan, bring water to a boil and add sweet potato chunks. Reduce to a simmer and cook until tender, around 15 minutes.
Steaming – Peel and cut sweet potatoes into 1.5 cm (half-inch) cubes and steam, using a steamer, until soft.
Pureeing the Sweet Potato
Food Processor – This is what I always use.
Blender – A high-speed blender works great.
Stick Blender – Place the cooked potato into a large jug/pan and blend until smooth
Masher – Provides a chunkier puree
Thinning the Puree
Is your puree too thick?  You can thin with a splash of milk (you can use breast or baby milk for babies)
HEALTH BENEFITS OF SWEET POTATOES
The sweet potato is a healthy pantry staple, containing a good mix of nutrients and vitamins. Sweet potatoes are:
High in dietary fibre – Helps keep the digestive system healthy
An excellent source of vitamin A – Essential for growth, healthy skin and for good vision.
A good source of Vitamin C – Needed for growth and healing of wounds. It also helps in the absorption on iron.
Vitamin B6 – Helps protein metabolism 
Potassium – Helps the heart and muscles work better
SWEET POTATO PUREE FOR BABIES
Sweet Potato Puree can be enjoyed as it is or mixed with a range of other pureed or mashed foods. Some suggestions include….
Apples
Pears
Carrots
Parsnip
Peas
Pumpkin
Brown Rice
Quinoa
Lentils
Chicken
Beef
Yoghurt
If you want to add more texture to your puree, simply mash using a masher or blend for a shorter time
OTHER GREAT USES FOR SWEET POTATO PUREE
Add to Oatmeal – For a warm and comforting start to the morning! Why not try these Sweet Potato Pie Oats.  
Use in baking – Great for adding sweetness, using as a binding agent and for adding moisture to baked goods. Use in muffins, brownies and cakes.
Add to risotto – Adds a different, yet tasty, touch to a risotto. This sweet potato and mushroom risotto looks amazing!
Use it to make pancakes and truffles – for those kids that can't get enough sweet potato!
Stir into Sauces – Add some creaminess and sweetness to a range of different sauces.
Mix into smoothies – Sweet Potato goes well with a range of smoothie ingredients and will make a smoothie ultra creamy.
Extra Smooth Pie Topping – Great for kids with textural issues. Use it to top this Lentil and Sweet Potato Shepherds Pie
Use as an Egg Replacement in Baking – Learn more in this egg substitution guide.  
HOW TO STORE SWEET POTATO PUREE
Refrigerate
Place in an airtight container and refrigerate for up to three days.
Freeze
Spoon the puree into ice-cube trays and freeze until solid.  (Freezing in ice cube trays allows you to defrost the small amounts when you need it.)
Flexible ice cube trays work best as it is easier to pop out the frozen cubes.
Once they're fully frozen, quickly pop them all out and place the frozen cubes into a freezer bag or container and return to the freezer.
Thaw in the refrigerator.
Do not refreeze if puree has previously been frozen.
Looking for more healthy kid recipes?Sign up for my free recipe newsletter to get new family friendly recipes in your inbox each week! Find me sharing more kind-friendly inspiration on Pinterest and Instagram.
5 from 6 votes
Sweet Potato Puree
Sweet Potato Puree is a great first food for when you start weaning your baby.
However, this delicious puree shouldn't be limited just to babies. Stock some in your freezer to add extra nutrition, flavour and texture to oatmeal, sauces or baked goods.  
Print Pin This
▢ 2 Medium Sweet Potatoes
Preheat oven to 200C / 400F and line a baking tray with baking paper/foil. 

Wash and dry the potatoes. Using a fork, pierce the potatoes several times, on both sides.   

Place in the oven and roast for around 50 mins (checking after 45 mins), or until the potato is wrinkled and tender.  

Allow the sweet potatoes to cool for around 10 minutes, peel the potato and place the flesh in a food processor. Blend until smooth.
If using large sweet potatoes, cut in half, lengthways, before roasting.
The length of time needed will depend on the size and thickness of the potato. 
Nutritional information is a ROUGH guide only, calculated using an online nutrition calculator.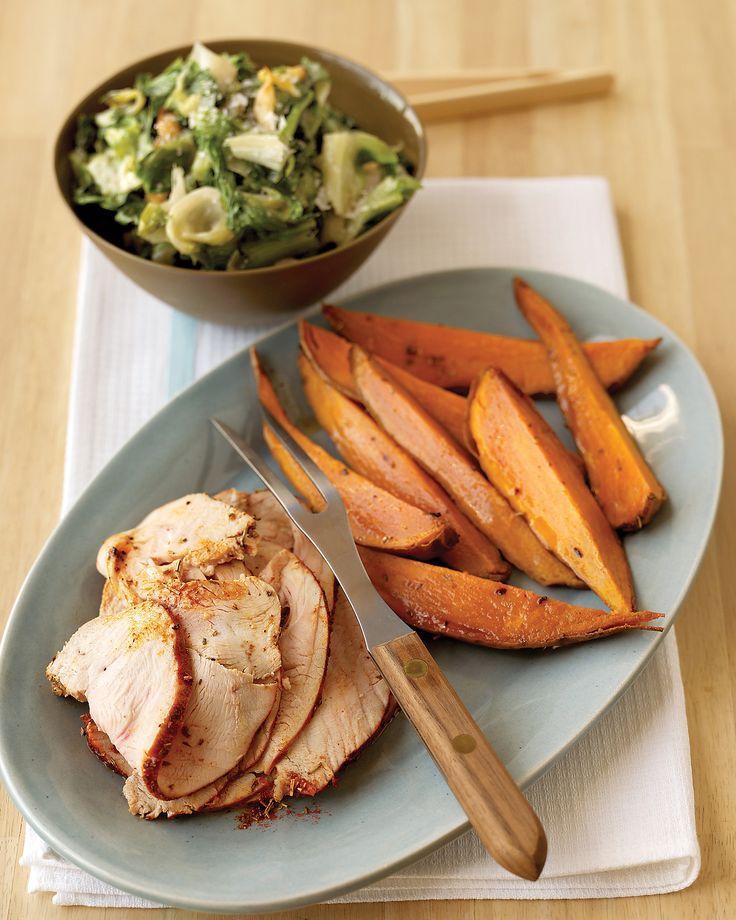 Nutrition Facts
Sweet Potato Puree
Amount Per Serving
Calories 64
% Daily Value*
Sodium 41mg2%
Potassium 253mg7%
Carbohydrates 15g5%
Fiber 2g8%
Sugar 3g3%
Protein 1g2%
Vitamin A 10690IU214%
Vitamin C 1.8mg2%
Calcium 23mg2%
Iron 0.5mg3%
* Percent Daily Values are based on a 2000 calorie diet.
Course:Baby Food, Ingredient
Cuisine:Western
Keyword:Homemade Sweet Potato Puree, Sweet Potato Puree, Sweet Potato Puree for Babies
Did you make this recipe?Tag me on Instagram at @healthylittlefoodies or leave me a below.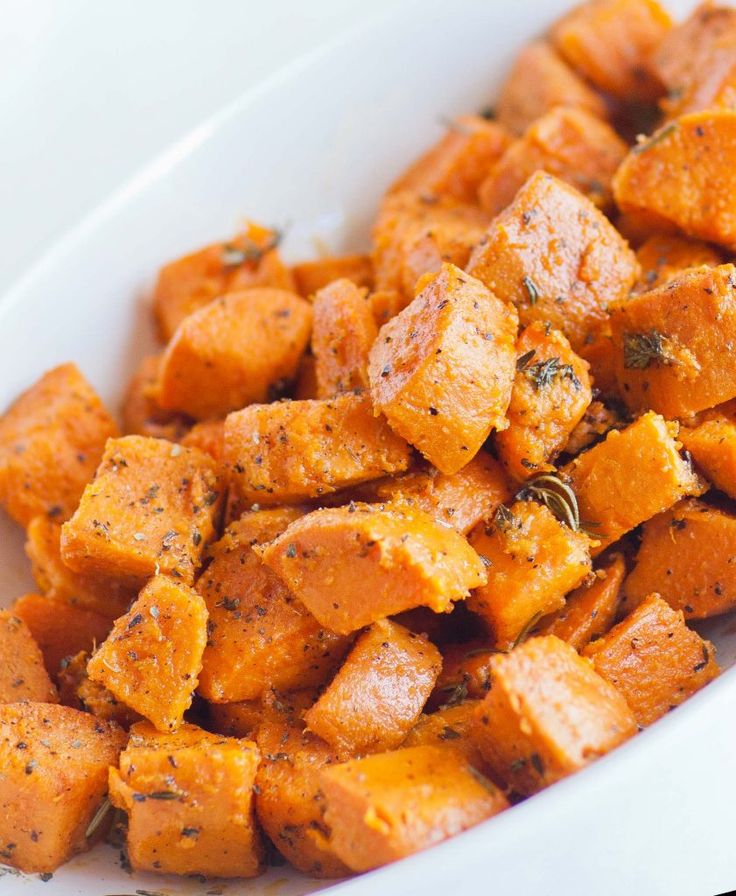 Resources & Learn More
Australian Sweet Potatoes
Meet Amy
Amy Whiteford runs the blog Healthy Little Foodies. She is a mum to two, has a BSc (Hons) Food Science, PGDE Primary Education and a Certificate in Childhood Nutrition. She uses her experience and knowledge to create healthy and delicious recipes for kids. Explore the site for creative ideas, tips, and inspiration! Read more
How to raise a Healthy Little Foodie
Receive family friendly recipes, delivered weekly to your inbox, for FREE! And receive this FREE ebook - "How to Raise a Healthy Little Foodie"
Reader Interactions
cooking recipes and age limits
› ›
Sweet potatoes or sweet potatoes are great choices for baby food. It is pleasant in taste (reminiscent of a mixture of potatoes and pumpkin or carrots with added sugar) and creamy texture (in the form of a puree), is liked by many babies and rarely causes allergies.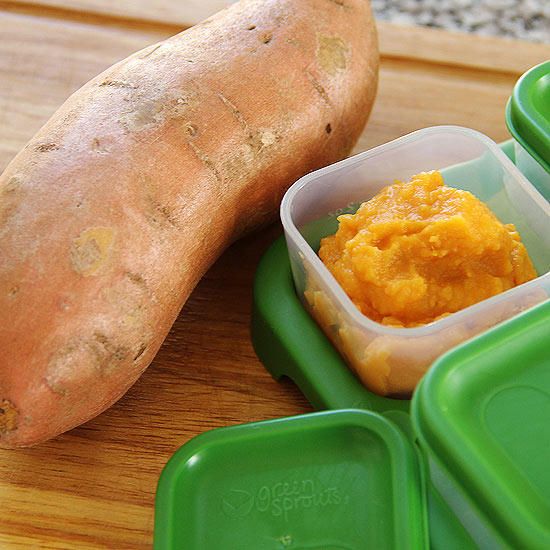 But since this product is still a curiosity in Russia, our mothers will need explanations. So at what age can you give sweet potato to children and how to cook it properly for complementary foods?
Content
From what age to give
The composition of the product
Is the battery useful for children
Can sweet potatoes cause allergies
How to choose for children's nutrition
Subtleties of storage
how to prepare for primacy
Sweet Potato Baby Recipes

Smooth Sweet Potato Puree
Carrot and Sweet Potato Puree
Sweet Potato Chicken Soup
Sweet Potato Milk Rice Porridge
Sweet potato with peas and cauliflower

Video: how to make sweet potato for baby food
At what age to give
American parents start giving sweet potatoes to their baby, starting at six months. This is one of the first complementary foods introduced to a baby in the US after weaning.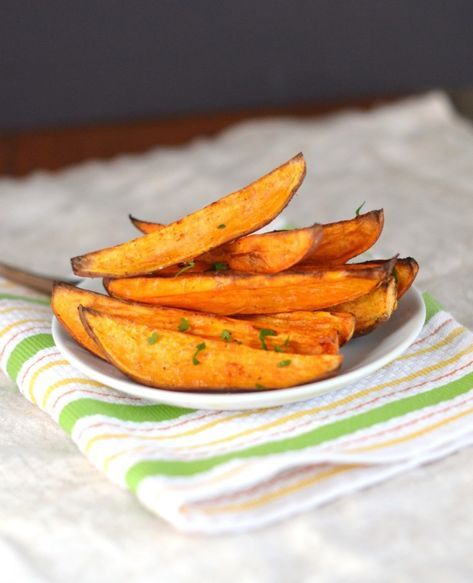 The first sample (1 teaspoon is enough) is offered in the form of a thin, homogeneous puree. It is easily absorbed by the body of the baby. The delicate creamy texture makes it easy for the baby to swallow and digest such food.
After that, they wait three days without introducing other new foods into complementary foods. That allows you to track the negative reaction and stop feeding sweet potatoes in time.
After about 2 months, the baby can try boiled sweet potatoes, mashed with a fork or grated on a fine grater. Almost all children like its moderately sweet taste.
After a year sweet potatoes are good to combine with rice or oats to increase the nutritional value of dishes.
Can a child eat sweet potatoes raw?
Sweet potatoes contain complex carbohydrates, so the glycemic index (GI) of the product is lower (55) than that of the usual potato (from 70).
Is sweet potato good for kids
Baby likes sweet potato puree with turmeric
Sweet potatoes can bring many health benefits to a child if they are part of a child's diet.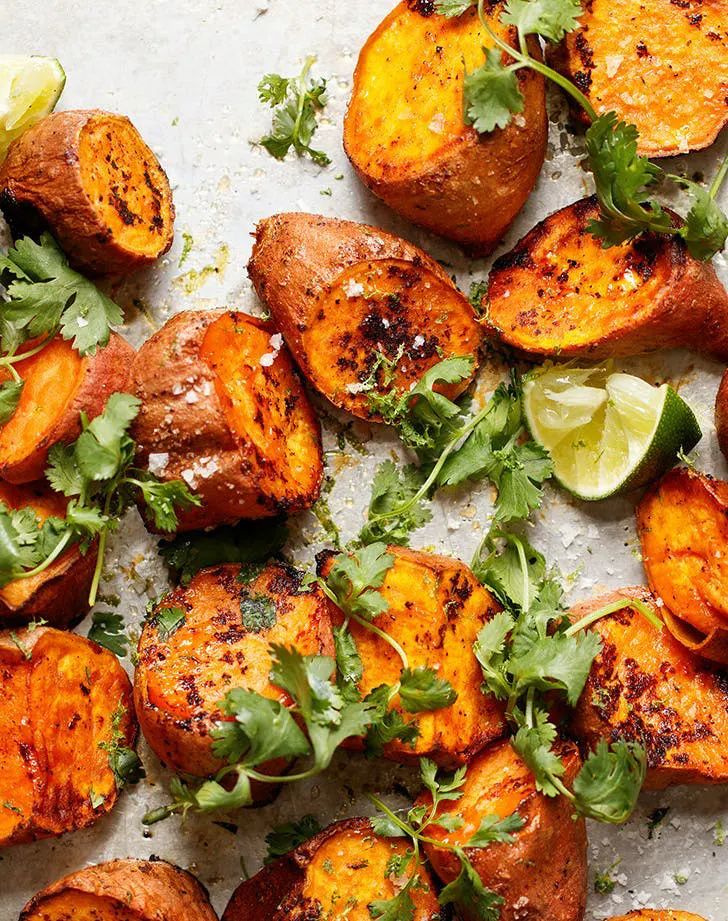 Key properties:
Fights constipation. Sweet potatoes are a valuable source of fiber. 100 g of the product contains about 3 g of dietary fiber, which prevent constipation and strengthen the baby's digestive tract.
Source of beta-carotene (provitamin A). This vitamin is essential for healthy vision. Its presence in the children's menu is a must and helps to improve eye health.
Strengthens the immune system. Vitamins C and E in the composition increase the body's defenses, help the child fight infections.
Good for the skin. Makes her look healthy and radiant.
Healthy calories. Sweet potatoes contain only 0.1 g of fat at 86 kcal per 100 g. Therefore, they are among the healthy foods for babies, especially those with insufficient weight (hypotrophy). High-calorie sweet potato promotes weight gain and physical development of children.
Prevents the development of anemia. Iron in the composition prevents anemia in a child with insufficient intake of a trace element with food or after severe blood loss (abdominal operations, injuries, etc. ).
Strengthens bones. Calcium, which is also found in sweet potatoes, is vital for the growth and development of children's musculoskeletal system.
Can sweet potatoes cause allergies
Sweet potatoes rarely cause allergic reactions in babies. That is why it is suitable for complementary foods. However, it is possible.
Signs of sweet potato allergy:
vomiting,
rash (including around the anus),
diarrhea,
bloating due to indigestion.
Vomiting and diarrhea can sometimes cause not only allergies, but also intestinal infections in the finished dish. For example, with insufficient sanitation of tubers or children's dishes.
Babies may spit out sweet potato puree when switching to solid foods for a variety of reasons.
There may be other side effects, which are usually minor and easily manageable.
Caution! With ulcerative colitis and some other serious diseases of the gastrointestinal tract, sweet potato dishes are prohibited.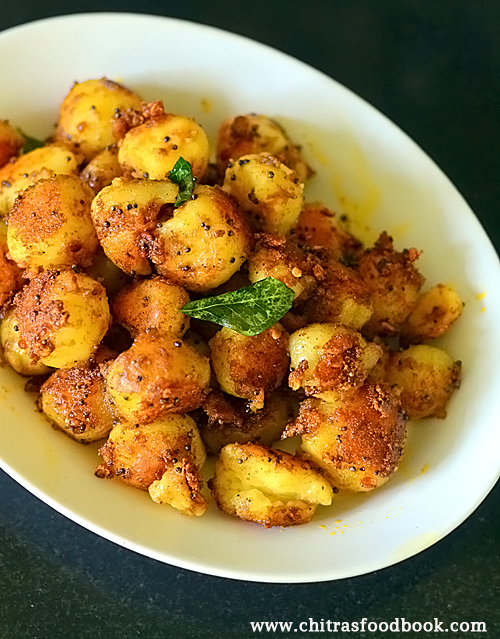 Be sure to discuss the possibility of introducing sweet potatoes into complementary foods with your pediatrician.
Excessive consumption can provoke the formation of kidney stones.
How to choose baby food
The choice of food for a child's table should be taken seriously. If possible, choose organic sweet potatoes grown without the use of pesticides and other chemicals.
Here are a few tips to help you make your choice:
Choose medium-sized tubers with firm, smooth skins. If they are not on sale, take small ones (large ones have a lot of starch).
Set aside specimens that are too soft with brown spots on the skin, punctures, signs of rot, and emit an unpleasant odor.
The richer the color of the potato skin (white/cream, pink, red and purple), the more valuable antioxidants the product contains.
Storage details
In this case, the refrigerator is not the right place. Sweet Potato Storage Options:
in a covered box in the kitchen at room temperature for up to 1 week;
in a cool pantry or cellar at +13-16°C - up to 2 weeks.
Sweet potato purée can be frozen in ice cube trays
Boiled sweet potato purée can be frozen in advance (a drop of lemon juice is added to prevent browning). It can be kept in the freezer for up to a year, but it is better not to use it for feeding children - during the defrosting process, bacteria quickly begin to multiply in the starchy mass.
How to cook for weaning
The first thing to do is wash the tubers thoroughly before peeling and cutting. Then remove the skin or leave (for baking) and thermally process (until soft) in one of the following ways:
Baking. Preheat oven to 220°C. Pierce each tuber in several places and place on a baking sheet. Bake for 45 minutes. Cool and remove the skin.
Cooking. Peel sweet potatoes, cut, boil in clean water.
Pressurized (pressure cooker). Peel the sweet potato, cut into slices or cubes, place in a pressure cooker and wait for 1-2 whistles (guided by softness).
For a couple. Peel and cut the product, place in a double boiler and cook.
Microwave. Peeled potatoes cut into small slices and do in each hole. Place in the microwave and turn on the maximum power for about 10 minutes.
Puree cooked sweet potatoes with a blender, potato masher or regular fork. If necessary, add some boiled water.
Baby sweet potato recipes
Let's see what can be done with sweet potato for a child.
Smooth sweet potato puree
One-component sweet potato puree
Ingredients:
1 medium sweet potato,
1 glass of water or vegetable broth.
Cooking method:
Prepare the sweet potato using any of the available methods.
Mash while still warm.
Add half a glass of water or vegetable stock and beat or stir well.
Add the rest of the water/broth to make a thin, smooth puree that a child can easily swallow.
Carrot and Sweet Potato Puree
This puree is rich in vitamin A.
It is suitable for babies from 7 months old who have already become familiar with mixed foods (containing two or more ingredients).
Two-component puree with carrots and sweet potatoes
Ingredients:
1 medium sweet potato,
1 medium carrot,
1 glass of water or vegetable stock.
Method of preparation:
Thoroughly washed and peeled carrots, grate, and peeled sweet potatoes cut into small pieces.
Boil them together in the same water until soft.
Cool and puree.
Sweet potato chicken soup
This dish contains a nutritious broth rich in protein. But it is only suitable for children who are accustomed to non-vegetarian food.
Sweet Potato Chicken Soup
Ingredients:
100 g lean chicken mince,
5 cups water,
1 cup boiled sweet potato.
Cooking method:
Boil the minced chicken in a saucepan with a little water. Don't forget to skim off excess fat while boiling.
Transfer the boiled sweet potato to a blender and add the prepared chicken broth to it.
Blend until smooth.
If the soup is too thick, add boiled water.
Rice porridge with milk and sweet potatoes
This recipe is rich in dietary fiber, which helps prevent constipation. It is also a healthy dessert option for toddlers without the use of sugar.
Sweet potato rice porridge for children
Ingredients:
1 cup rice
4 medium sweet potatoes
3 cups water
1 cup breast, goat, coconut or cow milk.
Cooking method:
Boil diced sweet potatoes and rice in a little water.
10-15 minutes after boiling (when the food is half cooked), add milk and stir.
Let stand 10-15 minutes.
Cool slightly to serve to a child.
Sweet potato with peas and cauliflower
Another great recipe for babies from 7 months old.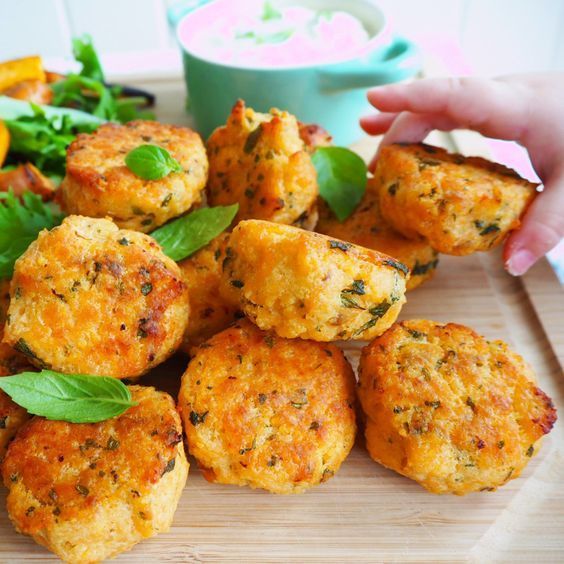 The dish has absorbed the virtues of three vegetables: sweet potatoes, peas and cauliflower.
Sweet potato puree with green peas and cauliflower
Ingredients:
1 medium sweet potato,
1/4 cup green peas,
1/2 cup cauliflower flowers, 9013 water
(depending on desired consistency).
How to cook:
Wash, peel and dice sweet potatoes.
Boil all vegetables in water.
Allow the mixture to cool slightly.
Blend with a blender until smooth.
Video: how to make sweet potatoes for baby food
Sweet potatoes also combine with other foods suitable for baby food, such as apples, pumpkin, zucchini, legumes, corn, cabbage and broccoli.
Nutritionists recommend pairing high-carbohydrate sweet potatoes with high-fiber greens (spinach, dill, and parsley).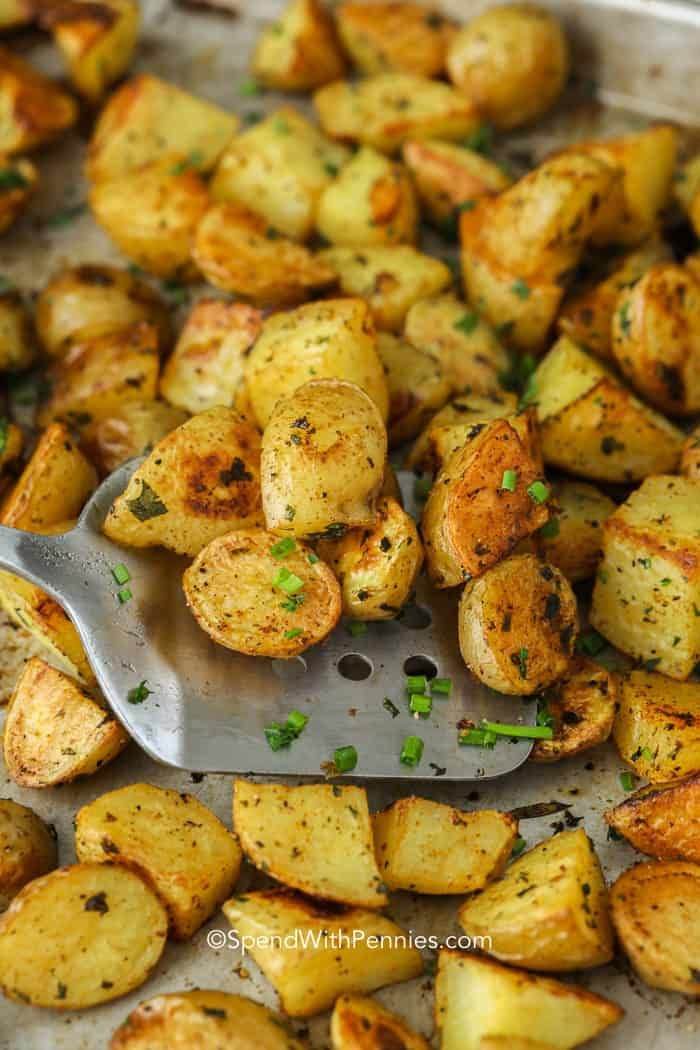 More recommendations and recipes in our Instagram. We look forward to visiting!
Parsley for children: from what age can it be given.
Share with friends:
Author: Yakusheva Tatyana
6 secrets of healthy french fries
Levchuk Victoria©
There is no doubt: french fries are one of the favorite dishes of the whole world. Deep fried potatoes are a popular side dish in almost all fast food chains as well as many restaurants. And the choice of frozen french fries in a regular supermarket is simply overwhelming.
French fries are believed to have originated in 19th century Belgium, later spreading to France and then to much of the Western world. But only American fast food chains have made french fries an integral part of everyday cuisine.
french fries in baby food
Of course, french fries are naturally quite high in calories and fat. After all, we are talking about fried potato strips in a lot of oil. But in the wonderful world of fast food french fries, there is a big difference in how many calories, fats, and "bad fats" (saturated and transgenic) can be found in a serving of french fries, depending on where they are bought or how they are prepared.

.
Turning french fries into a healthy side dish is easier than most people think. Here are some tips for making delicious french fries so you can enjoy them guilt-free.
Contents:
1. Bake, don't fry
Traditional french fries are cooked in a pot with vegetable oil, and this is a lot of extra fat and calories in your favorite side dish. Therefore, to make the dish more useful, it must be baked in the oven. We choose a healthy oil, for example, olive or butter, and measure out two tablespoons. An oil sprayer will make the potatoes less greasy. Next, put the potatoes on a baking sheet and bake at 200 degrees for about 45 minutes or until they are nice and crispy.
potatoes
2. Oil-free
Eliminating frying from the equation cuts calories and fat immediately, but eliminating oil completely can maximize the health of the product. Follow the same instructions as above, but replace the butter with a few tablespoons of seasoned beaten egg whites or vegetable broth.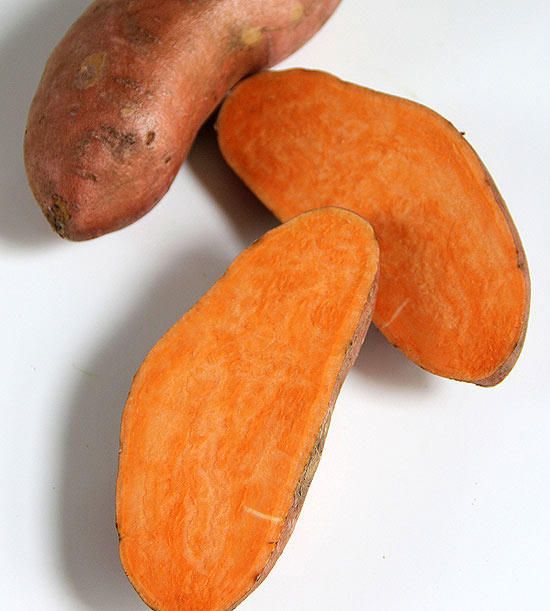 Don't forget to turn the potatoes once or twice so that they become beautiful and browned on all sides.
baby food fries
3. Skip the salt
Anyone who has tried instant salted fries has probably experienced the uncomfortable bloating that followed. At home, sodium levels in foods are easily controlled. After all, salt is far from the only option when it comes to flavoring potatoes. Instead, opt for aromatic spices such as fresh garlic, cumin, pepper, thyme, and rosemary. Even sweeter spices like cinnamon and nutmeg work great, especially when sweet potatoes are used.
fries
4. Sweet potato fries
Sweet potatoes contain more fiber and vitamin A and fewer calories than classic potatoes and make slightly sweet fries that are delicious. We are trying to cook sweet potato fries, suddenly the child and family will appreciate it! Of course, not an everyday dish, since sweet potatoes must first be found and then bought, but sweet potatoes are sold in large chains.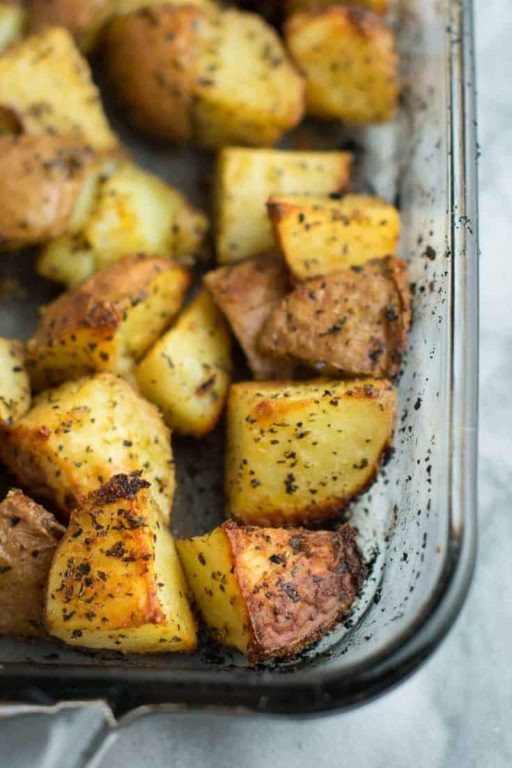 French fries
5. Go back to your roots
Potatoes are not the only ingredient that can be deliciously prepared. Parsnips, rutabagas, pumpkins, Jerusalem artichokes, turnips, and carrots are delicious in baked form and remarkably similar in texture to classic fried potatoes for a fraction of the calories and a big nutritional boost. Try this baked carrot recipe.
French fries
6. French fries only
Sauces are the perfect companion for a serving of fries, but they contain hidden sources of calories and sugar. Choose homemade sauces to keep sugar under control. We show ingenuity with flavors, you can cook children's ketchup. Or try mixing cottage cheese with garlic and herbs for a delicious dipping sauce that reduces sugar and provides an extra boost of protein.
French fries in nutrition
Conclusion. French fries can be healthy if you cook them at home in the oven, without salt and oil. Serve without commercial sauces.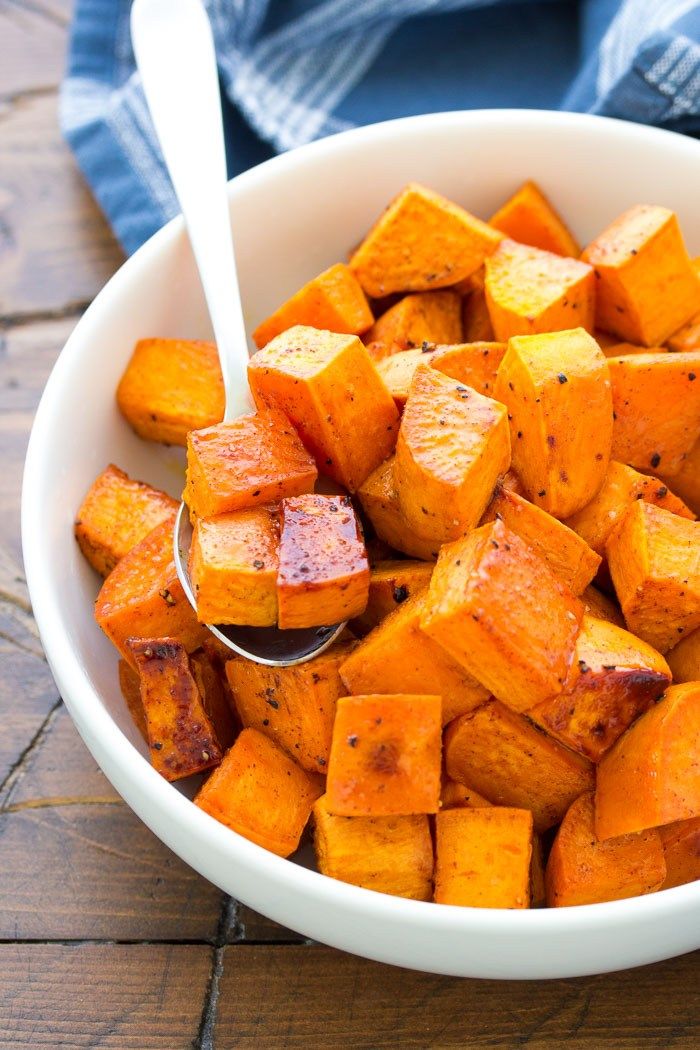 Home cooking will make french fries suitable for children's consumption. However, I will write at the end that fast food can be offered to children after 3-5 years.
We are not afraid and add me to VK and Odnoklassniki, Instagram!
Like this article? Subscribe to site updates
"Encyclopedia Baby Food"!
Don't forget to bookmark us! (CTRL+SHIFT+D) Subscribe to the site, comment, share in social networks.
On our website Encyclopedia Baby Food there is useful information on the nutrition of your children, which is useful for everyone, and we update the website "Encyclopedia Baby Food" constantly and try to search and write only excellent, verified and necessary information for you and your children.
Disclaimer No. 1: It must be understood that the author of the articles on the Baby Food Encyclopedia website is not a medical staff, "I am not a doctor." The information I share is based on my own experience.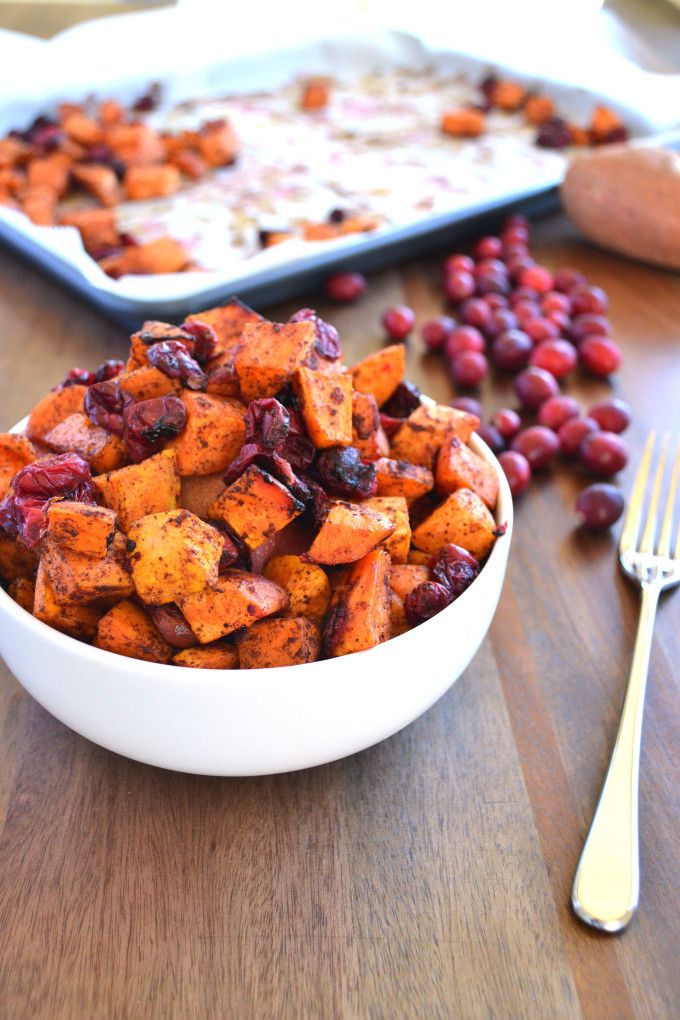 My goal is not to teach you how to eat or feed your child, but to talk about how we did it, what new things I learned or read. This expands the picture of Baby Food knowledge, gives you a glimpse of the whole process so you can decide if you like it or not.
Disclaimer No. 2 : However, the above does not cancel visiting a pediatrician. Before you start complementary foods, you need to get his professional opinion on the best way to introduce new foods for your baby. I also draw your attention to the fact that you need to look at the original date of the published articles, because some of the "best practices" may have changed. Always check with your child's pediatrician about complementary foods and their health.
Disclaimer #3: Keep in mind that every family is unique, every situation is also completely unique. There are no universal solutions. Only you can find what works best for you. Certain goals require certain sacrifices and priorities - not everyone wants to make that choice, and that's GREAT! Just know what you want to achieve, and be ready to get to work, putting the best of your strength!
Disclaimer No.