Silicone mesh baby feeder
Ultimate Guide to Baby Feeders: Mesh and Silicone
You may have seen baby feeders, whether mesh or silicone, and wondered what they are for. They are a great tool for feeding babies and toddlers—and are especially awesome for teething relief. There are many on the market though, so today I'm sharing the best of the best.
Baby Feeder
A baby feeder is made up of an easy-hold handle and a little pouch with lots of holes. The idea is that the holes allow some of the flavor and texture of the food to come out, without the concerns that may come with larger pieces of food.
This means you can worry less when it comes to choking risks.
One thing to keep in mind: They don't allow babies to have the full texture experience of the food—since the texture is mostly the mesh of the feeder. That means you don't want to use one of these for every meal (or even most meals).
Lots of exposures to lots of textures helps babies and toddlers gain confidence in handling all sorts of foods, which can make feeding kids a lot easier over the long run.
But an infant feeder can be a handy tool to have in the mix, especially if on the go, starting to transition to baby food, or trying out a new food that has you a little nervous.
And they are a great way to offer cold teething relief to soothe baby's gums.
Baby Fruit Feeder
Many people like to use baby feeders to offer fruit, either fresh or frozen, since the product is a safe way for baby to suck on and explore the flavor of a wide range of fruit.
TIP: Another name for this is Baby Fruit Pacifier.
Best Baby Food Feeders
Below are my top picks for infant feeders chosen for ease of use, durability, and ease of care (as in washing!). There are different materials listed, as well as specific information on each product.
Best Mesh Feeder
Munchkin Baby Feeder, sold in a set of two. (Or choose the ones that come with travel caps.)
This baby feeder has a streamlined, simple design of a mesh bag for the food and a ring for baby to hold onto.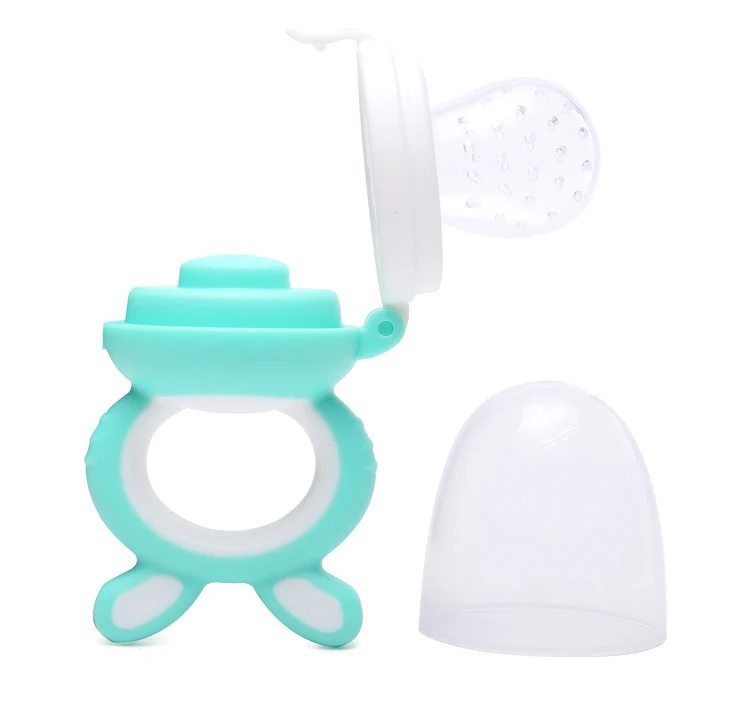 Small, digestible pieces of food come through so baby is getting some nourishment (and comfort if using for teething) without the risk of choking. It's about $7 for two of them.
Best Silicone Feeder
Boon Silicone Feeder
This baby feeder, which is priced at under $6, is made from durable silicone and can be used with fresh or frozen foods. The interior stem forces food toward the tiny holes in the feeder and the small handle is sized just right for baby's little hands.
Kidsme Baby Feeder
Baby Feeder Pacifier Combo
Kidsme Food Feeder
This popular Kidsme feeder has a replaceable silicone pouch that comes in two sizes, so you can adjust and replace as your child grows. It has a unique handle style that some babies may prefer and can be used as a pacifier too. It's usually priced around $15 and is recommended for ages 4-24 months.
What baby foods should I put into a baby feeder?
Here are some fruits that are good to serve in a baby feeder:
Raspberries, fresh or frozen
Strawberries, fresh or frozen
Blackberries, fresh or frozen
Cantaloupe
Honeydew
Banana
Mango, fresh or frozen
Roasted sweet potato
Roasted butternut squash
Ripe fresh pear
Fresh cucumber, skin removed
Watermelon
Cooked red meat such as steak
Frozen grapes (These are NOT safe served to a child this age in any other way as they are a choking risk. They are fine served inside the feeder, though.)
TIP: You can use frozen fruit or ripe fresh fruit that's soft and easy to gum. Avoid any fruits or veggies that are very hard as baby may be frustrated by that texture.
Frequently Asked Questions
What age can baby use a mesh feeder?
Babies can use an infant feeder soon after starting solids around 6 months, or when they can easily hold it and bring it to their mouth.
How do I use a baby feeder to help with teething?
If you fill the feeder, whether mesh or silicone, with frozen fruit, you can soothe teething in infants who are eating solids or in toddlers. It's cold and yummy, yet requires no real work for the child to suck on, so it's comforting.
Are all of these baby feeders BPA-free?
Yes, if you choose a mesh baby feeder or one made from silicone, they are BPA-free.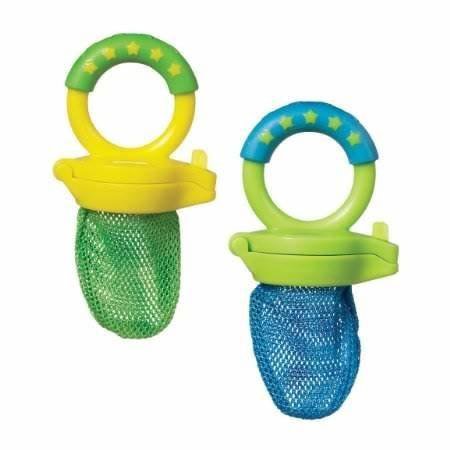 What's the best way to clean a baby feeder?
Try using a bottle brush or just running water to clean out the mesh. It should be fairly easy to clean if you avoid letting it sit too long with food in it!
Are baby feeders good for babies?
The one downside could be that if you rely on them too much, the child learns the texture of the feeder, rather than of the food. This can make it harder for a child to learn to move actual food around in their mouths and harder for them to accept a range of textures in the future when you don't want to be using the mesh feeder as much.
Because of that, I recommend using this product at limited times such as when on the go at a restaurant or to help sooth a teething infant, baby, or toddler.
This is not recommended as a way to feed your child at every meal.
If you are worried about choking, review this information on toddler choking and trust that if you serve foods that are easy to squish between your fingers, baby is sitting down at meals, and you are with them, they will learn to eat like so many other kids who have gone before them!
You May Also Like
Best Baby Puffs
Favorite Sippy Cups
Best Snack Containers
Best Lunch Boxes
Favorite Suction Bowls
Top High Chairs
I'd love to hear your thoughts on baby feeders in general or on these specific products, so please comment below to share!
This post was first published May 2019.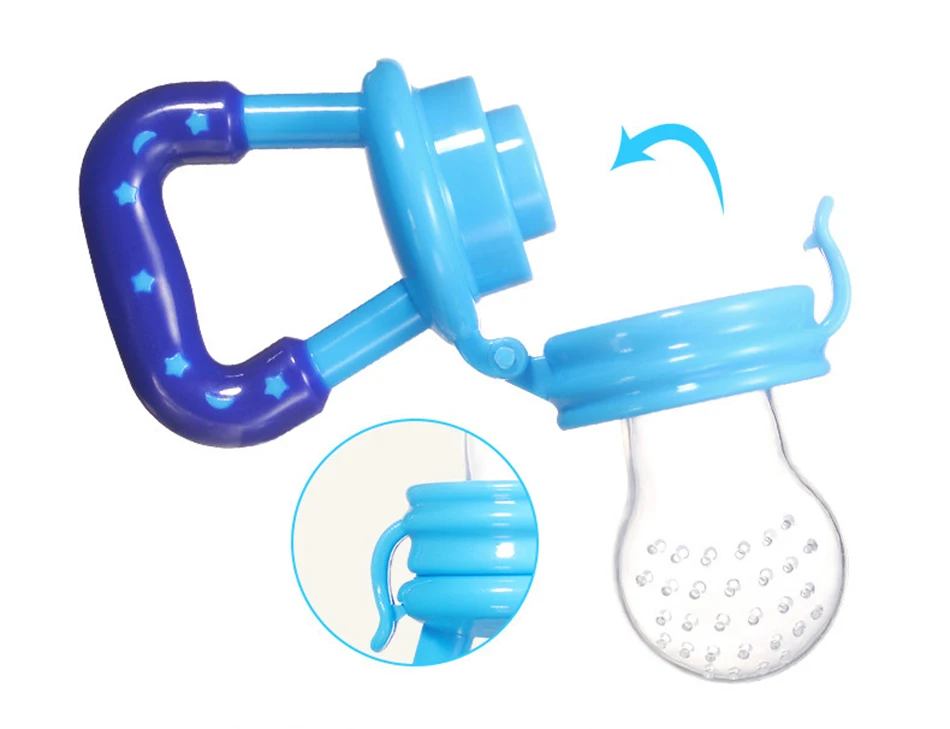 5 Best Silicone Baby Food Feeders To Buy 2020
A baby feeder is used to introduce solid food to babies without worrying about the risk of choking.
A food feeder looks pretty similar to the shape of a baby pacifier but much bigger than that.
The food feeder comes with either a mesh or silicone pocket where you fill your solid food in.
Every food feeder comes with a cover that closes at the bottom to hold the food inside the pocket.
The food feeders also feature an easy to grip handle for babies to hold and gnaw the food. Some food feeders have a cover that goes over the pocket for hygiene.
Table of Contents
How Do Baby Feeders Work?
Food feeders serve a pretty simple purpose and are not complicated to use.
Choose some age-appropriate food you want to feed your baby
Clean the baby feeder
Open the lid and put the solid food inside the mesh or silicone pocket
Close the lid, remove the cover (if your feeder has one)
Hand it over to the baby and watch them make funny faces while trying new foods.
Once they are done, dump the excess food, wash, dry and repeat.
Sounds simple, right? 
Are Food Feeders Good For Babies?
There are a million baby gadgets in the market today, and you are probably wondering if you need one more. Hear me out.
I swear the baby feeders are AWESOME! For the price they cost, they do a fantastic job, and babies enjoy them.
Here are 5 reasons why you need a baby feeder.
1. Teething:
If you have a teething baby, then you might already know that teething babies love to bite on everything. Baby feeders, especially when served with cold food, can be soothing to aching gums and relieve their teething pain.
If your baby has not yet started solids, then you can fill the feeder with frozen breast milk or formula ice cubes. 
2. Prevents Choking:
One of the scariest things that I faced while introducing solid food to my babies was when they started to gag or appeared to choke.
By using food feeders, you are not exposing your infant to big portions of food particles, which creates a safe feeding environment for them to try new food.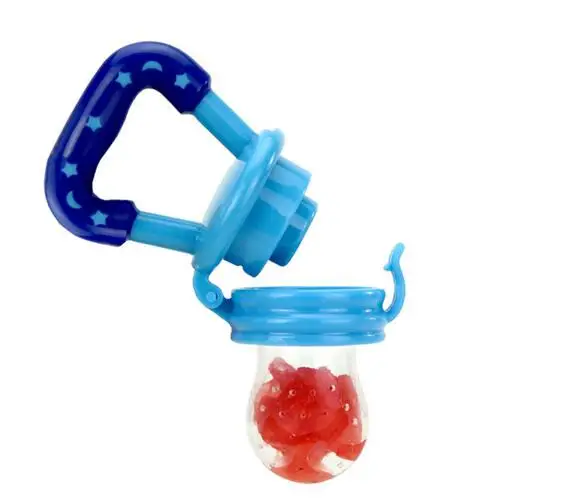 3. Develop Motor skills:
Food feeders encourage babies to practice self-feeding. It develops the hand-eye coordination that is needed to master spoon or finger feeding.
4. Keep Them Busy:
This has to be my favourite reason!
When I ran out of ways to keep them busy, I would just put some frozen fruit in the baby feeder and hand it over to them.
They happily enjoy their snack while I get some time to finish my work.
5. Sensory Experience:
Food feeders also provide a good sensory experience which babies love. It also instils a positive attitude towards trying new food.
Silicone or Mesh? Which one to Choose?
I am 100% team silicone, and I would highly be using silicone feeders because they are easy to clean and a plastic-free option to use.
Mesh feeders are a pain to clean, food gets stuck in between the mesh, and it is challenging to get them out.
I tried mesh feeders before; I was naive enough to try them with bananas.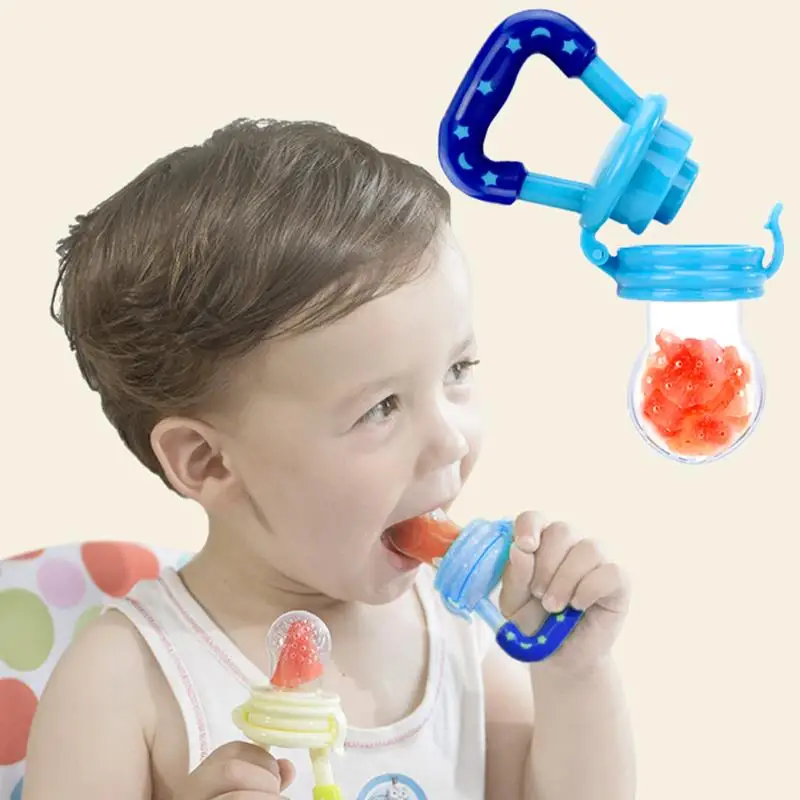 I let them sit on the counter before washing them.
Let's say that I had to throw the mesh feeder away; I went and bought a silicone feeder and never looked back again.
If you still want to try mesh feeder, then munchkin ones are hands down the best.
Best Silicone Baby Feeders:
1.Boon:
BUY NOW
Boon is one of my favourite brands. They really care about their customers and only use safe materials to make their products.
Their silicone feeder is particularly my dearest. The feeder itself is made of soft, food-grade silicone with small holes through which your baby can taste the food.
It comes with a firm handle for babies to grab and enjoy their treat.
Boon feeder was perfect when we started with solids and was great relief during the teething phase.
Some parents complain that they find it small, I did not find it so and you can always refill and offer seconds if they want more.
I did find that my kids had a hard time getting any solid food like solid apples out of the boon feeder, so I always offerred food that were soft and juicy like berries.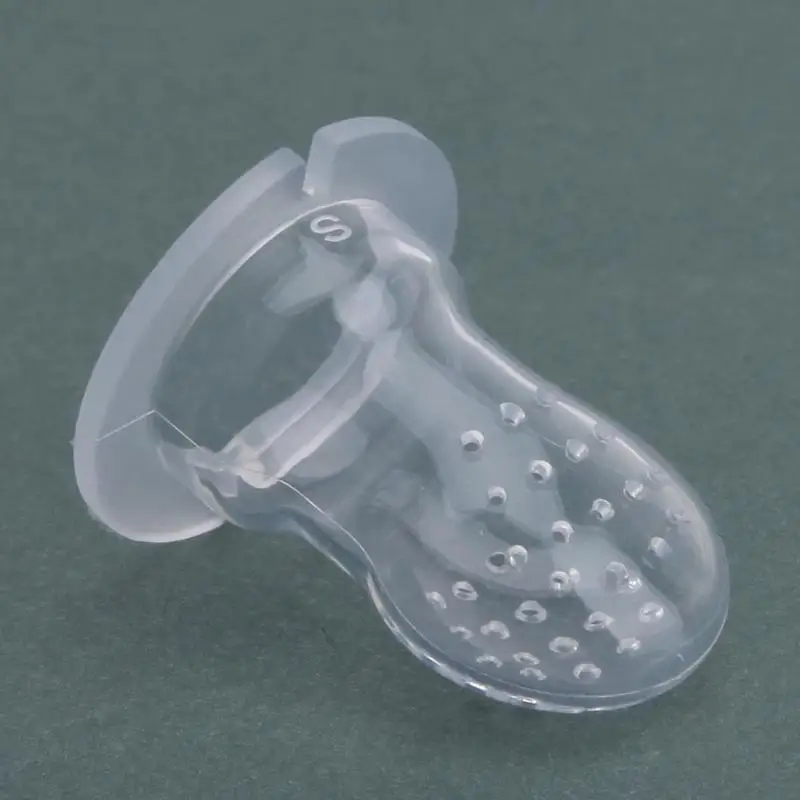 2.Kids Me Food Feeder:
BUY NOW
Kids me feeder comes very close to Boon feeder for me. For serving at home, I usually alternated between both Boon and Kidsme.
When I am out and about, Kidsme was the winner for various reasons.
1. Boon does not come with a cover, but Kids me does. You can easily keep the feeder closed, hygienic using the cap.
2. Kidsme feeder also comes with a hole between the handles that attach to clips or holders to prevent dropping on the floor.
3. Kidsme comes in two different sizes, medium and large; you can use the appropriate size based on your baby's age.
4. My babies seem to love the double handle, and they found it easier to grab them with both the hands.
The sac itself is made from food-grade silicone and FDA certified. You can also buy replaceable silicone sacs to use instead of buying the whole feeder if you want.
The textured silicone sac is also great for teething babies. Seriously, it is a lifesaver when you offer chilled or frozen foods in this feeder.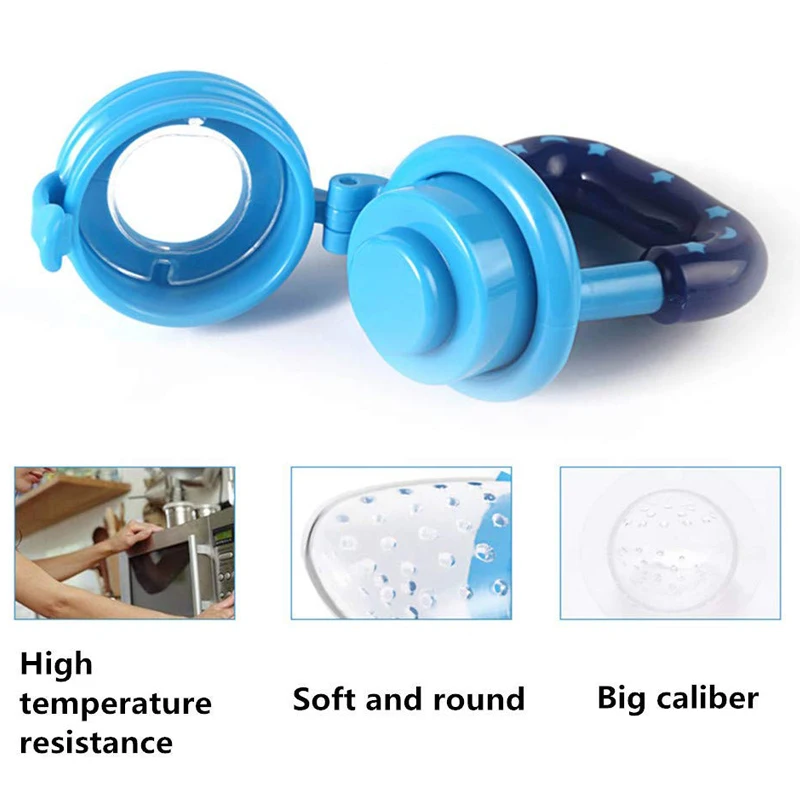 Your babies will thank you and may even reward you with 30 minutes of fuss-free time. 
3. Ashtonbee  Baby Feeder:
BUY NOW
AshtonBee Feeder looks pretty similar to Kidsme. AShtonBee also comes with a cap to cover the silicone sac and a safety lock that 'clicks.'
Ashtonbee is marketed as a silicone feeder and pacifier because it clams your child down during teething pain.
The silicone sac itself is food-grade silicone that is free of BPA, Lead, Petroleum, Phthalates, so it is safe for your baby to nipple.
4.Nature Bond Fruit Feeder:
BUY NOW
If you dislike the idea of buying different size feeders as your baby grows and wondering if there is a product that grows with your baby, then Nature Bond food feeder is where it is.
You get two pack baby feeders, and it comes with 3 different pair of sizes-small, medium and large.
The sac is made of food-grade silicone that is BPA Free, Latex Free, Phthalates Free, and Lead-Free.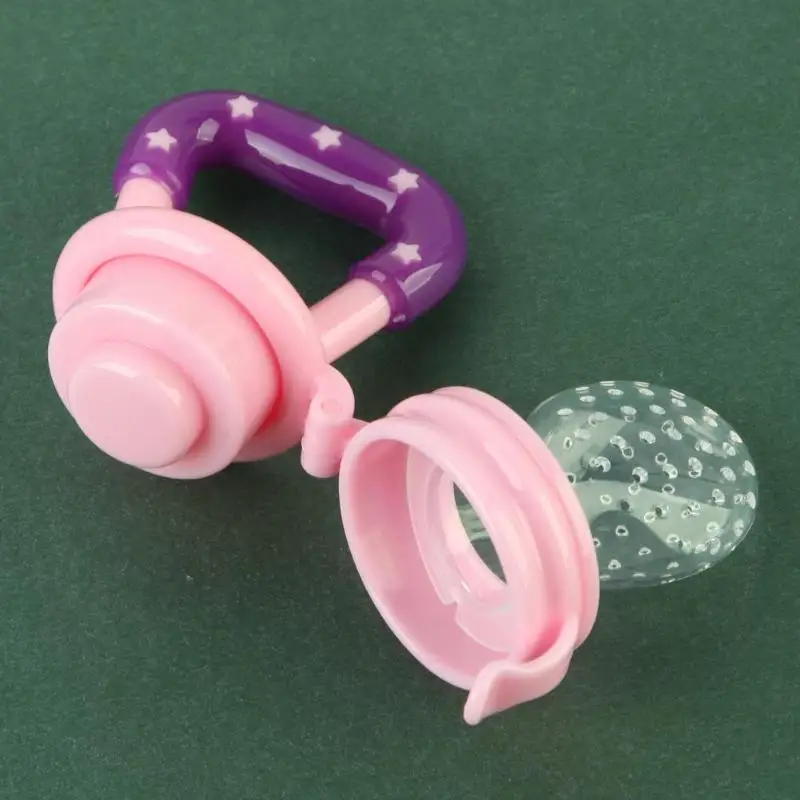 Nature bond feeders come in fun colors (think candy!) that your kids will love.
5. Moss and Fawn Forage Feeder:
BUY NOW
We at ANM, love supporting mom businesses and that's why this brand is special to me. Sofia, the owner of Moss and Fawn, sent me her forage feeder to try and I loved it.
Please note that I only received the product for free; I was not compensated to write this post; all opinions are my honest views.
The product comes with a feeder and three silicone sacs that grow with your baby.
The forage feeder comes neatly packed in a cloth bag and also contains a booklet that guides on how to use the feeder and offers suggestions on best foods to try.
I love the company how this brand believes in sustainability and makes a conscious choice at every step of making the product.
Their packaging is recyclable, the booklet is printed in a wind-powered facility, and printed with vegetable ink on recycled paper.
They also use 100% cotton bags to pack their feeder and 100% natural wood strands as filling that are easily compostable.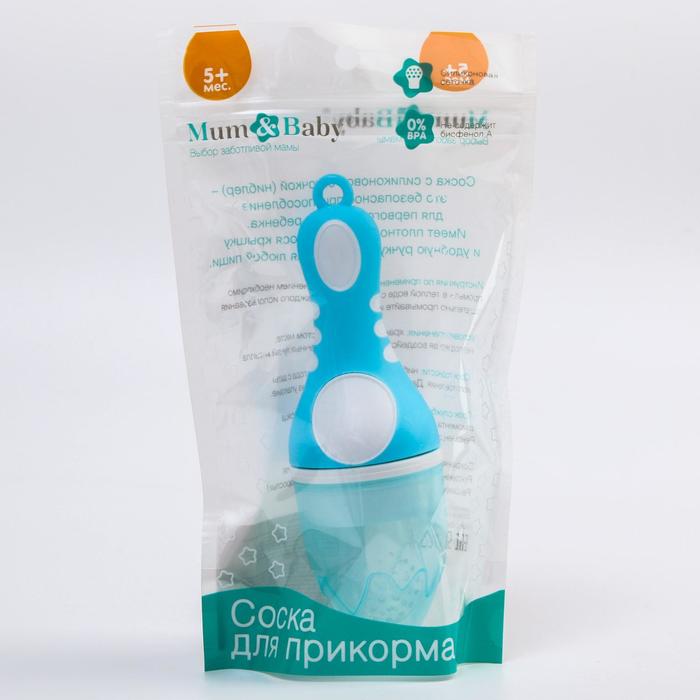 The forage feeder is made of safe, non-toxic food-grade silicone, tested free of BPA, PVC, Phthalates, and Lead and is also FDA and CPSIA compliant.
Yay! for this company for looking out for your baby and the environment.
Let's Wrap Up:
Silicone feeders are safer and easier than using mesh baby feeders, in my opinion. They are perfect to introduce solid foods to your baby and works wonders during teething.
Not all silicone feeders are made the same, though. It is important to look for one that is made with food grade silicone without any fillers.
Also, I highly recommend using a one that is free of unwanted chemicals like BPA, phthalates, lead and pvc.
Considering all the above points,
Here is my list of Best Silicone feeders to Buy (2019):
Boon Silicone Feeder
Kids Me Food Feeder
AshtonBee Feeder
NatureBond Food Feeder/ Pacifier
Moss and Fawn Forage Feeder.
Did you use any food feeder? Which one did you use and how did you like it?
Sharing is caring!
111 shares
What is a nibbler for feeding: how to choose a nibbler (photo)
The first months of a baby's life have passed and it's time to introduce him to solid food.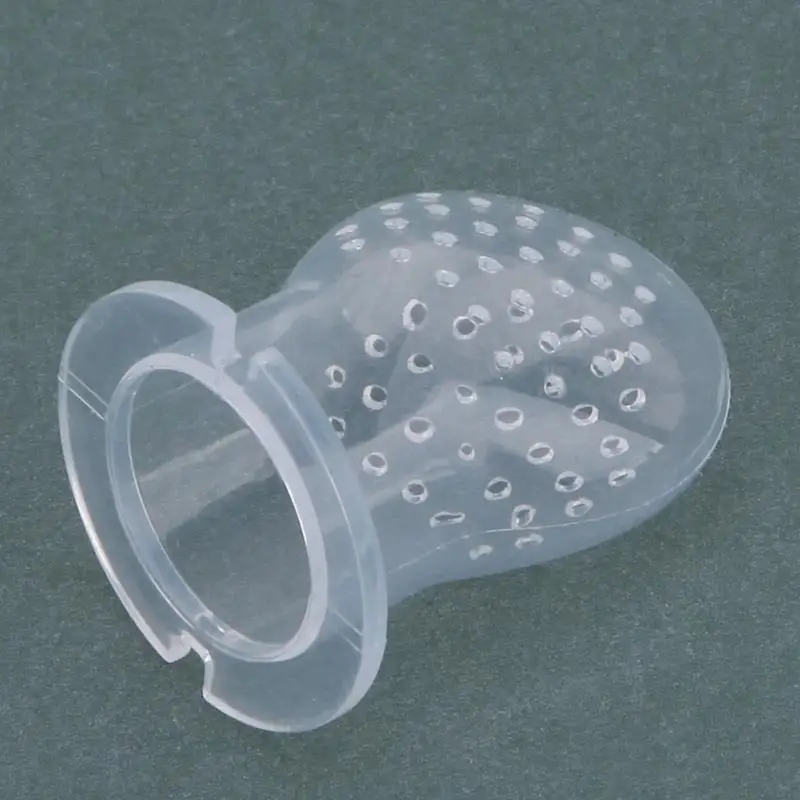 Yes, and how you want to pamper him with new delicacies - fresh fruits and vegetables. If the baby has already tasted plant foods in the form of all kinds of purees, and you want to treat him, for example, with a fresh apple or carrot, then the nibbler will become an indispensable and safe assistant in this matter.
Contents of the article
1 Nibbler: what is it, what is it for and how to choose the right nibbler
2 What can be put in a nibbler
3 How to use a nibbler
4 At what age can a baby be given a nibbler
5 Safety rules when using a nibbler
6 Is it worth teaching a child to a pacifier
9002 why is it needed and how to choose a suitable nibbler
The baby, without the risk of choking and swallowing a piece of unground food, chews on a mesh filled with it of a special invention - a nibbler. Simply put, this is a special mesh for safe chewing, where the product is placed. Using this device helps to teach the baby to chew.
It is sometimes called a fruittaker. It is more correct to call the device feeder. The name comes from the English feeder (feeder, feeder, breadwinner). Initially, feeders were sold in Russia under the Nibbler brand of the Nuby company. So the name "nibbler" appeared.
The device helps the child learn a new form of food and allows the mother to find time for other activities or leisure. After all, a daughter or son will be happy to chew a net with a treat, and at this time, mom will have time to cook dinner or enjoy the silence.
Attention: never leave a child with a nibbler unattended.
There are two types of nibblers available in children's stores:
Nibbler with mesh made of special fabric
Nibbler with silicone mesh
Both types are available in different colors with ring or wand handle. Which one to choose, each mother decides for herself.
Feeder with fabric mesh looks like this:
Nibbler consists of a replaceable mesh, fixing ring, ergonomic handle.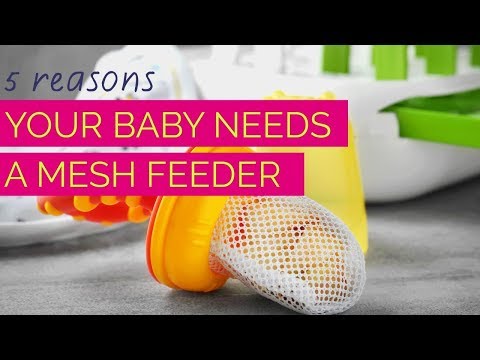 In some devices, there is an internal lid or a water container built into the handle, which, when cooled, allows you to keep the product fresh longer. The cap-cap is put on the grid itself and tightly adjoins the handle.
Replacement mesh can be used up to 3 months. After it is recommended to replace it. Replacement nets for nibbler are sold separately or in a set of several pieces. They are white and colored, universal or for a particular brand of nibbler. Mesh parts are made of durable and safe materials, do not contain harmful substances. Replaceable mesh is securely attached to the plastic handle. Pieces of food will not pass through the holes in the grid.
Silicone mesh feeder looks like this:
Silicone feeder (nibbler)
It is also made from environmentally friendly materials. This mesh is easy to clean. It is necessary to replace the mesh if it is damaged or purchase a new nibbler. When the first teeth appear, a child chewing with zeal can gnaw through the silicone part.
Many moms find the silicone nibbler more practical and comfortable.
What can be put in a nibbler
At a time when our grandmothers were still young mothers, children put some bread in a piece of gauze, wrapped it up and gave it to chew. It was the first kind of mesh for chewing. With the help of a modern nibbler, the baby can enjoy many products:
Fruit: apple, banana, pear, avocado
Berries
Fresh or cooked vegetables: carrots, cucumbers, courgettes, etc.
A piece of boiled meat
Drying or bread
Attention: it is worth putting in the nibbler products suitable for the age of the baby.
How to use the nibbler
Before giving to your baby, follow a few simple steps:
Separate the nibbler into parts, wash with hot water and soap or a special detergent for washing children's dishes
Rinse thoroughly with boiled water. This should be done after each use of the mesh
Put the prepared food into the mesh by screwing the lid with handle tightly
If the fixture has a liquid cooling container, you can first place the nibbler briefly in the refrigerator (not the freezer). This will keep the fruit or vegetable fresh longer
We offer the baby to take the nibbler in the pen, and the mesh in the mouth. Keeping an eye on the baby does not choke on fruit juice or saliva
After use, wash every part of the fixture, paying particular attention to the mesh itself
Cleaned feeder should be dried
Attention: Over time, the fabric of the mesh may darken or stain with berry juice. In this case, replace the grid.
At what age can you give your baby a Nibbler
You can give a Nibbler to your baby after weaning. To avoid allergic reactions, you need to give products that the child has already met in a puree state.
Traditionally, complementary foods should be started at 6 months of age. It is this age that is indicated on the packaging of the feeder. However, due to individual characteristics, the doctor recommends that some babies start complementary foods from 4 to 5 months. Such children can start using the nibbler earlier.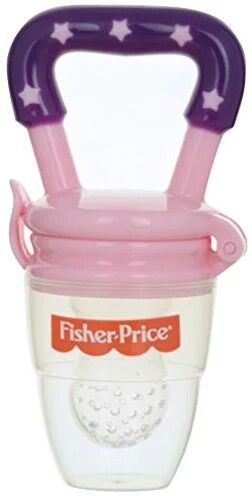 Tip: when choosing a nibbler for a baby under six months old, it is worth choosing a smaller model. For a 6 month old, buy a larger chew net.
Nibbler Safety Rules
The nibbler is a safety device, but it is essential to supervise the baby while using it and follow some safety precautions:
Do not use the chewing net as a pacifier or toy
Nibbler parts should be inspected for signs of wear and damage before each use. It is worth paying attention to the integrity of the mesh itself
If there are breaks, loose threads and similar problems, the mesh must be replaced. Do not give a baby a nibbler with a damaged mesh
Advantages of using a nibbler
Every baby will sooner or later learn to chew food, but a nibbler will speed up this process. Here are the undoubted advantages of its use:
Chewing on the nibbler mesh, the baby is safe, and the parents are calm. He will not choke on a large particle. The baby gnaws on the mesh, turning its contents into mush and sucking out the juice
In difficult times of teething, the feeder will be a great helper. The braided mesh massages baby's itchy and swollen gums, making it easier for baby teeth to come in. Place chilled fruit slices in the net: this will relieve the pain of the child's sore gums
Convenient to use the nibbler while walking. Sitting in the stroller, the baby enjoys his favorite fruit, and the mother does not worry that he will choke
The bright colors and details of the nibbler are pleasing to the eye and attract the attention of the child, bringing joy
Nibbler is very convenient to use. All parts are easy to clean
Is it worth teaching a baby to use a pacifier
In addition to the nuances of starting complementary foods, all mothers are interested in the issue of using a pacifier. Should the baby be forced to suck on a pacifier or under no circumstances should it be given? You can often hear from grandmothers and girlfriends that this is extremely harmful. Is it so?
Even in ancient times, there were various prototypes of a modern latex or silicone pacifier: pebbles smoothed with water, leather teats from the udder of cows, shreds in honey syrup.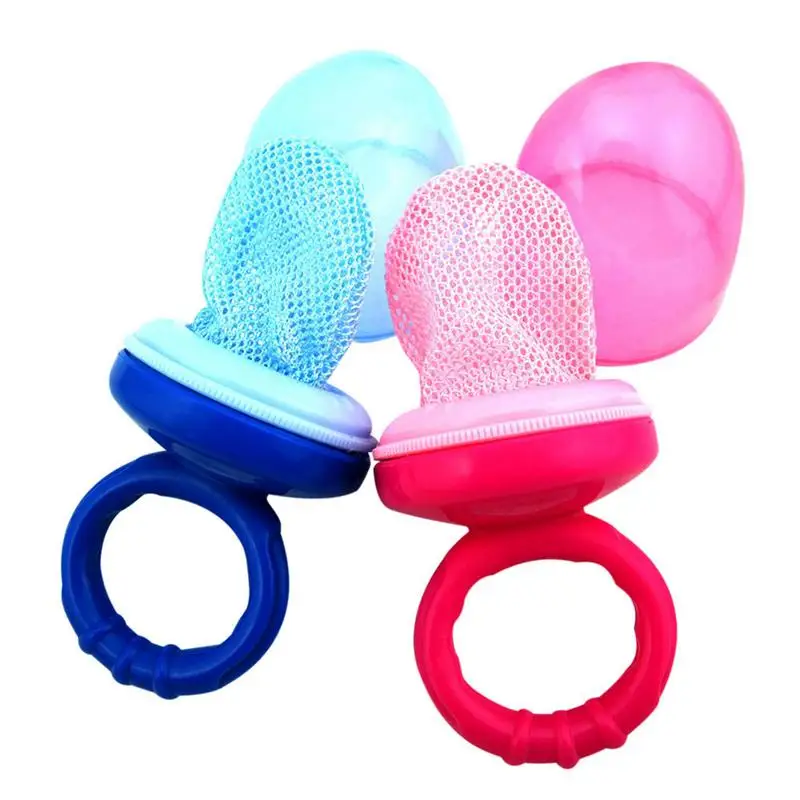 They, like the modern pacifier, were designed to satisfy the main reflex of the baby - the desire to suck. The pacifier has nothing to do with feeding the child, but can only give the baby peace of mind, and parents the cherished minutes of silence. For babies, sucking on a pacifier helps them fall asleep because it satisfies the primary sucking reflex.
Lactation consultants do not recommend giving a pacifier to a baby if the mother is not getting enough milk. Let the baby satisfy the reflex by applying to the mother's breast, thereby stimulating lactation. Most pediatricians around the world have nothing against a pacifier for babies in the first six months of life. But do not force the baby to suck on the pacifier against his will. If the baby refuses to take a pacifier, he simply does not need it.
Modern nipples are harmless and do not affect bite formation in any way. Soothers are convenient, because first of all they were invented to free mom and dad some time.
Nowadays, mothers are lucky, because there are many thoughtful and convenient devices and gizmos.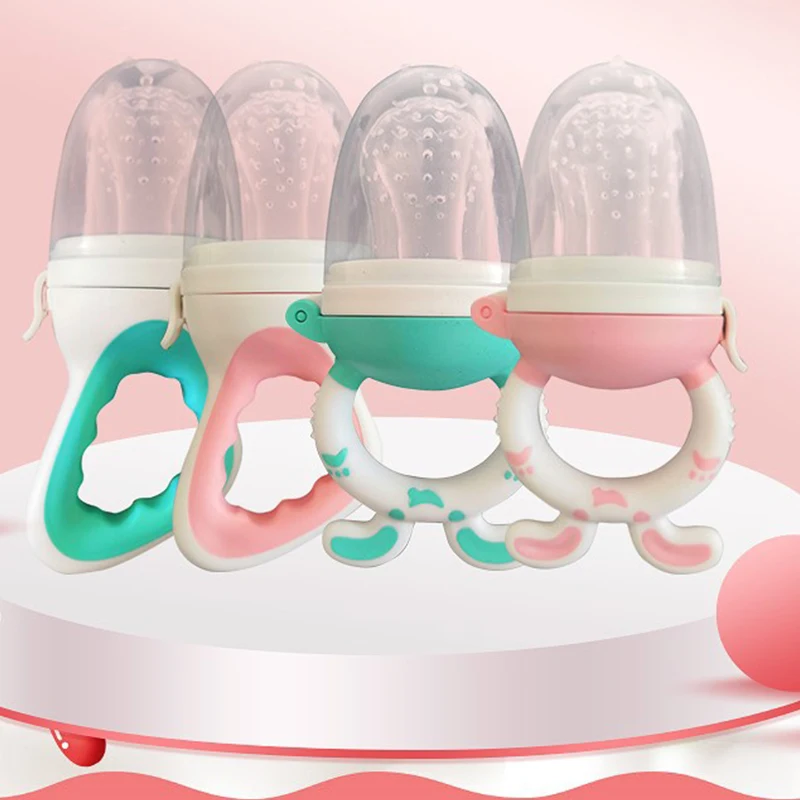 The kid will never get bored, he will be satisfied and full. Nibbler is the right tool. Of course, you can do without it, but you should not deny yourself the convenience, and the baby in pleasure.
how to make a feeder for birds and how to feed the birds in winter
On winter feeders you can often observe funny quarrels - a small but brave tap dance drives away a great tit from valuable food. Photo: Anna Lukyanchikova
Winter is a difficult time for birds. With the onset of the cold season and snowfall, birds lose access to the seeds of wild plants. In search of food, sparrows, woodpeckers, greenfinches, bullfinches, tits and titmouse move closer to human habitation. Often in the diet of wintering birds, foods that are unsuitable for them appear - spoiled fruits from landfills, salted lard and moldy white bread. Proper feeding of birds not only helps birds survive the cold, but also stay healthy. Organize a bird canteen with your child so that you can watch birds all winter without leaving the city.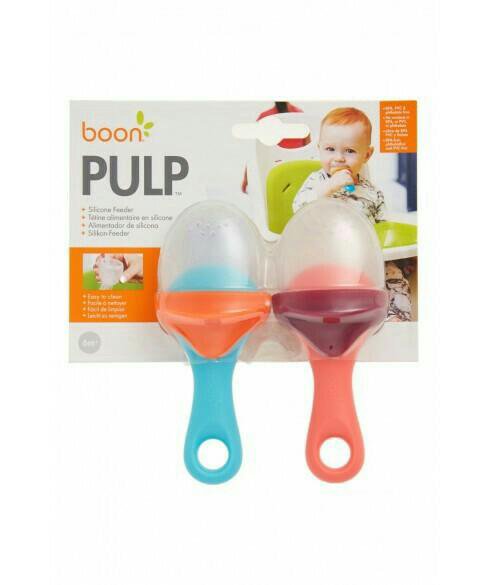 Ruddy bullfinches rarely look at the feeders, and they are always interesting to watch. They love unsalted lard and seeds. By the way, only males have a bright red breast. Photo: Anna Lukyanchikova
Is it necessary to feed the birds in winter?
Birds that do not fly away to warmer climes with the onset of cold weather are called wintering birds. These are sparrows, pigeons, crows and jackdaws familiar to the townspeople - city birds that are used to feeding near humans. Forest birds are more cautious, but they also move to cities with the onset of cold weather, and then return to forest parks and green areas. In winter, at the feeder you can meet bullfinches and tits, nuthatches, pikas, greenfinches, tap dances, woodpeckers, blue tit and other species. Wintering birds are adapted to the cold, but whether they can survive the winter and in what quantity depends on the person. Do-it-yourself bird feeders help to survive not only strong, but also young, weakened birds.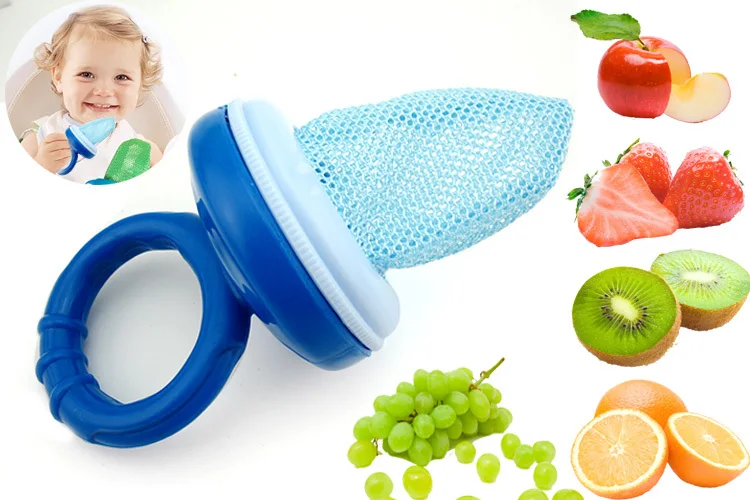 Moskovka is a small tit, which is rarely seen in the city and is listed in the Red Book. But even she is not averse to eating sunflower seeds on a hemp in winter. By the way, these stumps can be used as natural canteens for birds if there are no ordinary feeders nearby. Photo: Anna Lukyanchikova
What are bird feeders made of?
If you want to buy a ready-made bird feeder or make it yourself, you should pay attention to the fact that the bird canteen must meet some requirements: Safe The feeder is designed to help the birds - so you should take care that it does not have sharp edges or narrow holes where the pichuga can get stuck. If you are making a plastic feeder, glue or melt the edges, or even better, use wood. It is better to refuse metal - the legs of feathered neighbors can freeze. Eco friendly You can make a feeder out of a plastic bottle or a milk carton, but these canteens tend to get soggy or clog up quickly.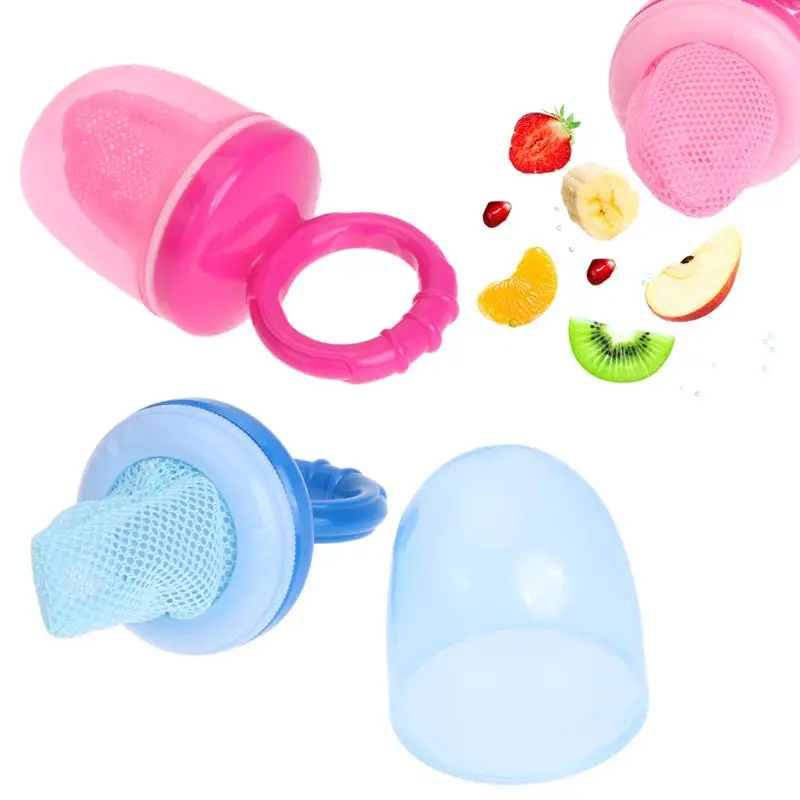 The plastic needs to be cleaned periodically and the edges made safe right away, and tetra-pak feeders will need to be changed every 2-3 weeks. A wooden feeder or any other reusable alternative would be a great option.
The feeder in the photo is a masterpiece of carpentry, but it is not difficult to repeat it in a simplified version. Materials are easy to pick up at a hardware store or use the remnants of your building materials. It remains only to connect all the parts and treat them with a wood preservative that is harmless to birds. Photo: klimkin, Pixabay
Easy care The feeder should be cleaned regularly to keep the food from spoiling and bacteria from accumulating in it. If the bottom is wide and access to it is open, you can easily remove the remnants of food and fill in a new one, and after the end of the feeding season, thoroughly wash the feeder. Refillable Birds perfectly remember feeding places and fly there every day to dine.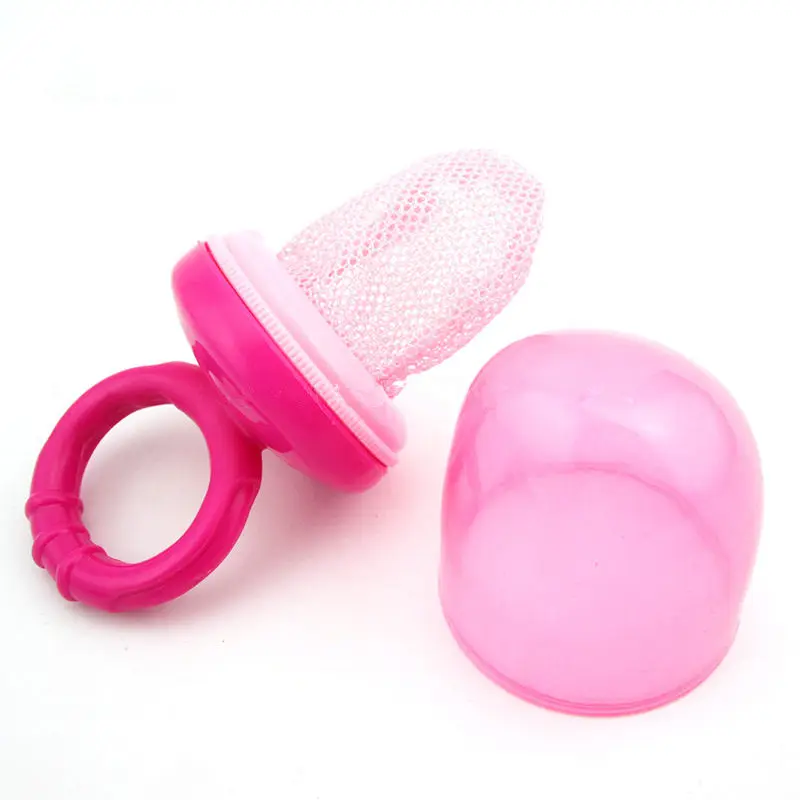 It is better to fill the feeder constantly so that the birds do not waste their energy, but even if your feeder is sometimes empty, it's okay. After all, birds have a whole map of places in their heads where they can eat. It is best that the food in the feeder is in the evening so that the birds can eat before the cold night. And if you don't always manage to put down the feed, you can team up with neighbors and friends who will also fill the feeder.
Greenfinch, like other wintering birds, enjoys shelling sunflower seeds in a wooden feeder. Photo: Anna Lukyanchikova
Well-designed At the bottom of the feeder, you need to provide bumpers so that the food does not spill out, and close the building with a roof on top - this way you will not only extend the shelf life of the food inside, but also hide the pichug from predators like hawks. Bird Friendly It is not very comfortable for birds to feed in an open place - dangers await them everywhere.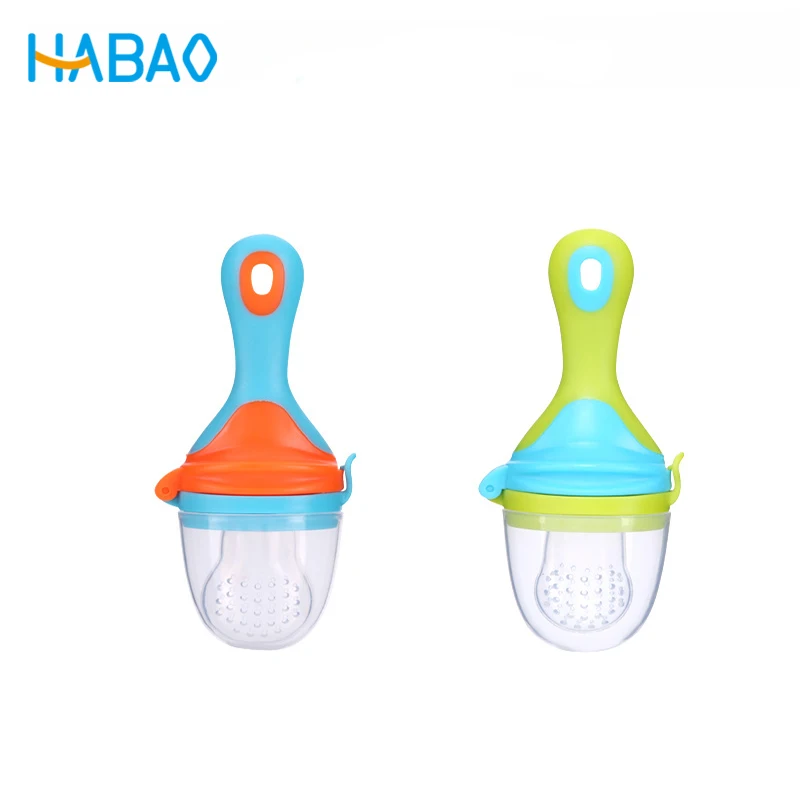 It is best to place the bird's dining room near the bushes or among the trees - so the birds will be more comfortable. The height should be convenient for filling the feeder, and the food should be accessible to the birds.
Another version of the feeder is mesh. The design allows you to lay a large supply of food at once, and the net allows you to feed even when the lower part is covered with snow. There is a large hole at the bottom of the feeder, in the photo it is covered with snow, but birds can peck seeds through the cells. Photo: Forest Simon, Unspash
What materials should I use to make my feeder?
Plastic Acrylic and polypropylene are resistant to temperature changes and are easy to clean. Acrylic also has high transparency - a great option for those who like to photograph birds and watch them. Metal If you choose a metal feeder, only a metal mesh will do - if a large area of ​​\u200b\u200bthe feeder is made of this material, birds can freeze to it with their paws.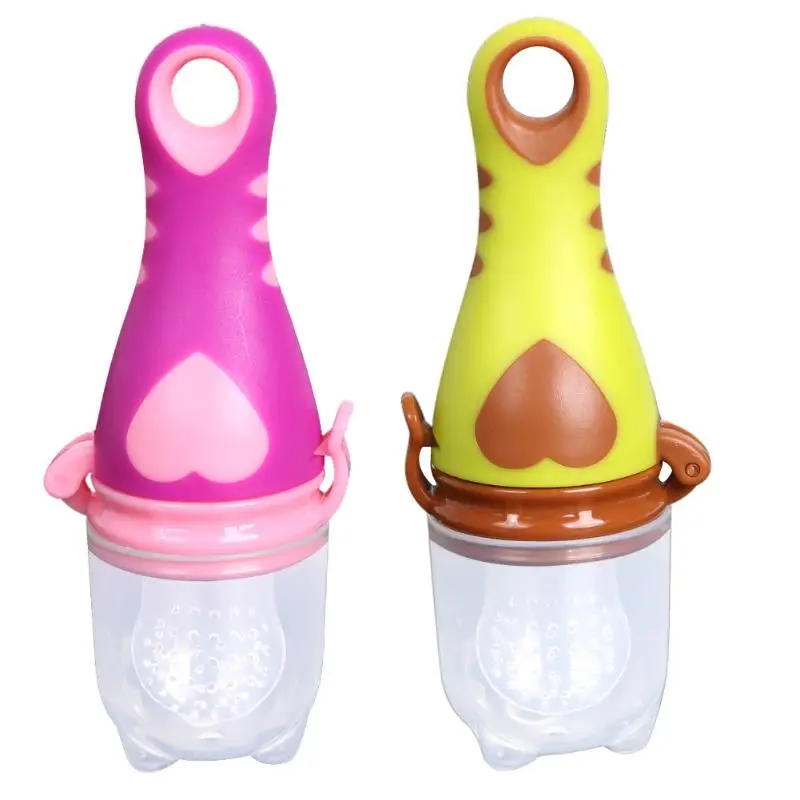 Wood Wood is a classic and suitable material for making a feeder. Before hanging, the house should be covered with an antiseptic or varnish in order to protect it from weather conditions and mold, but you should pay attention to the composition - the coating must be safe for birds. For example, used oil is not suitable for lining the feeder.
Tap-dancing birds are small forest birds that enjoy eating sunflower seeds. Males have a red spot on their heads. Photo: Anna Lukyanchikova
What to feed the birds?
In winter, birds need high-calorie food. Raw unsalted seeds and nuts should be the basis for filling the feeder. Tits, nuthatches and bullfinches will appreciate butter and lard (the main thing is not salty). And woodpeckers and jays will rejoice acorns . You can add fresh and dried fruits, berries, and whole grains such as millet or corn .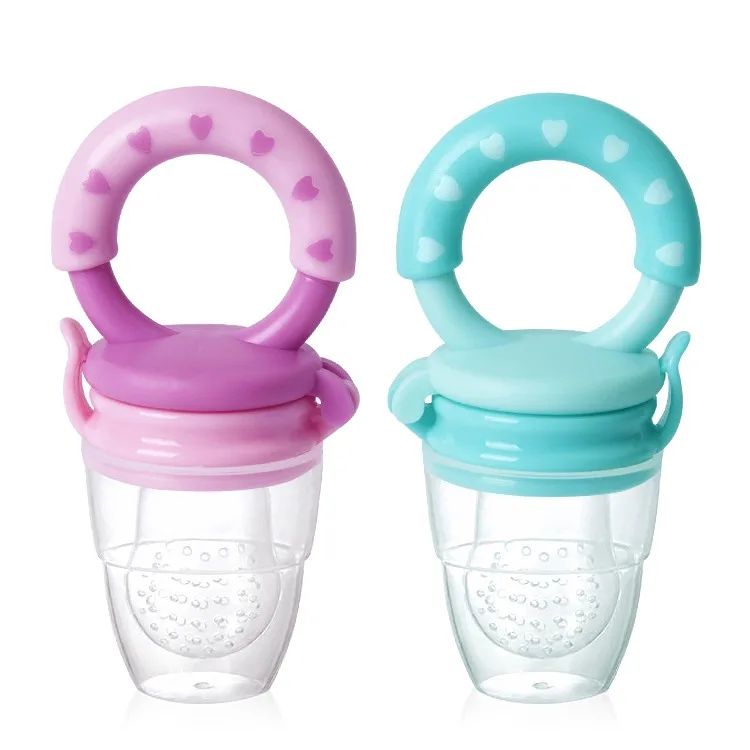 In small quantities dried white bread will also work, but plant foods are still better. The more different foods you put in the feeder, the greater the species diversity of feathered guests will be.
On the video you can watch different birds and listen again to the basic rules of winter feeding
Interestingly, many ornithologists and birdwatchers argue about whether it is possible to put shelled sunflower and millet seeds in the feeder. The thing is that these products quickly oxidize and deteriorate. Therefore, if it is not possible to put something else in the feeder, add peeled seeds and millet in small quantities, and if they lie for a long time, clean the feeder from these products.
Two in one: a solid wooden feeder next to a bird biscuit on which a nuthatch sits.
Photo: Fabianna Freeman, Unsplash
How to make a feeder with your child?
Making and caring for a feeder is a great opportunity to introduce your child to different types of birds and instill a love of nature. Make a bird feeder together and take care of it during your daily walks. Below you will find some interesting 9 feeder options0160, which are suitable if there are no boards or plastic bottles at hand. Edible feeder The simplest version of the feeder, which does not need to be washed and cleaned. Mix seeds, pieces of dried fruit with melted lard or fat, pour into a silicone mold and put a string in it. Place the food in the freezer to chill. Make bird cakes regularly and hang them in the same place. Remove the empty ropes and, if possible, reuse them (after all, if you leave the rope on a live tree branch, over time it can pinch the branch, and it will dry out). Purchased feeder If you do not have leftover building materials or the opportunity to make a feeder with your own hands, you can purchase a ready-made version.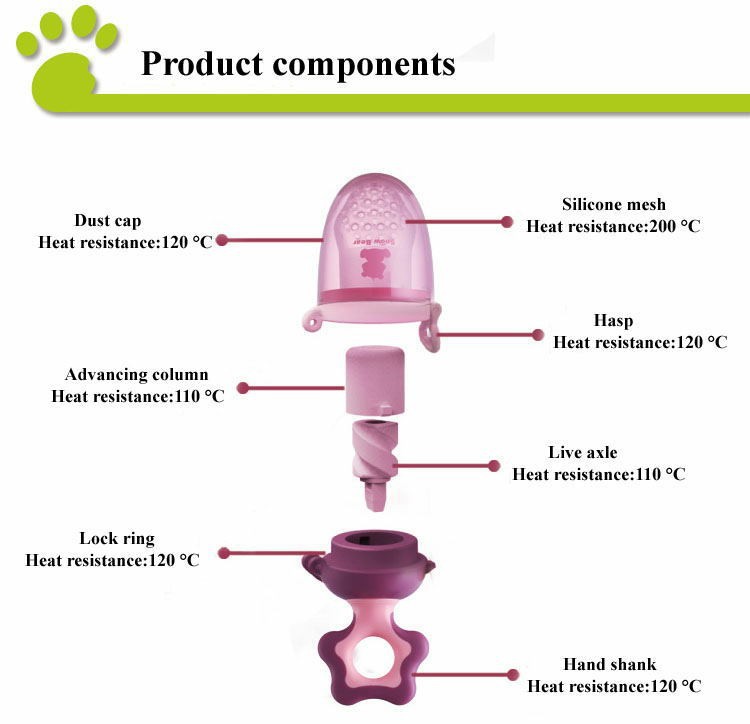 Usually such feeders are made of plywood - with a child, you can paint it in any colors and give an individual style to your own bird cafe.
Buying a ready-made feeder is not difficult - usually such designs last one season, but they will help many birds survive until spring. Even a large spotted woodpecker visits such a bird's canteen. Photo: Anna Lukyanchikova
Vine feeder A feeder woven from a vine or made from a small old basket will look very unusual - you just need to add a roof or turn the basket sideways, removing the bottom.
Learn more about the world of birds
Now you know how to help birds in winter. Involve children, younger siblings, schoolchildren and kindergarten students in the creation of bird feeders so that the chain of good attitude towards birds does not break. And to learn more about birds, check out 5 amazing bird documentaries. If you feed birds, you can take part in the all-Russian flash mob "Bird Keepers".