Super baby foods cookbook
Ruth Yaron
New from Ruth Yaron!
Super Baby Food Cookbook
The demand by fans for a full color cookbook featuring favorite Super Baby Food recipes was heard loud and clear. This gorgeous full color cookbook is now available. Get your copy on our website, SuperBabyStore, and other outlets, such as Amazon.com. Follow Ruth on Facebook, Twitter, and Instagram for your chance to win a copy of Ruth's brand new release!
152 pages w/fully illustrated recipes   •   Retail Price: $19.95 hardcover
ISBN: 978-0-9963000-2-5
Nutritious, delicious and easy to follow recipes that include favorite ingredients, as well as "healthy extras" such as kelp, brewers yeast, tahini, coconut oil, cinnamon, and many more.
Super Baby Food recipes come to life, from the simplest Avocado Smash to the infamous "Super Porridge."
Purée recipes that include baby favorites: sweet potatoes, carrots, and pears just to name a few
Easy, delicious breakfast recipes for baby and toddler including: Cinnamon Oatmeal, Eggie in the Middle, French Toast Sticks, Whole Grain Pancakes, and Easy Granola.
Healthy, delicious meal recipes for older baby and toddler including: Easy Mac & Cheese, Tofu Lasagna, Mr. & Mrs. Sweet Potato Heads, and Avocado Soy Patties.
Nutritious desserts including: Mock Ice Cream, Creamy Green Yogurt Smoothie, Coconut Milk Chia Seed Pudding, and Homemade Ice Cream Sandwiches.
Ready for finger foods? There are some great snack recipes: Apple Smiley Face, Quick Bread Sticks, and Avocado Cube Salad.
A bonus of "healthy extra" tips and how to use them in recipes, including chia seeds, wheat germ sprinkles, hemp seeds, flax seeds, and more so that every bite counts.
---
SuperBaby Food Pouch Recipes and Tips Book
If you already own the book, click here for additional information.
Super Easy, Nutritious and Delicious Recipes for Food Pouches for Babies, Toddlers, Older Children and Even Adults. Here is just some of the information found in Ruth's Pouch book:
– How food pouches can be used while your baby transitions to solid foods
– How you can use pouches during each of the three solid food stages
– Pouch recipes specifically designed for your baby during each stage
– How to easily create whole, balanced meals in pouches – Meals-in-a-Pouch
– The amount of food your baby and toddler may eat each day
– How to safely clean and disinfect pouches, their spouts, and their caps
– How to safely refrigerate, freeze, and thaw food pouches
– Tips on keeping pouches organized in your freezer with items you already own
– How to safely fill pouches with commercially-bought food and still save money
– Tips about how to prevent picky eating
– How to get a variety of whole foods into your child's diet by using pouches
– How to easily get whole grains into your child's diet by using pouches
– How to add probiotics and phytonutrients into your child's diet by using pouches
– 1st edition, published April 2015, 168 pages
Now available at Amazon:

---
Super Baby Food – the Original!
Super Baby Food is the best-selling baby food book of all time!
The Recently Revised and Updated 3rd Edition Has Already Sold Tens of Thousands of Copies!
Absolutely everything you need to know about feeding your baby during the first three years of life! With over half a million copies already in the hands of savvy parents, Super Baby Food by Ruth Yaron provides a complete baby food preparation system and go-to food reference manual.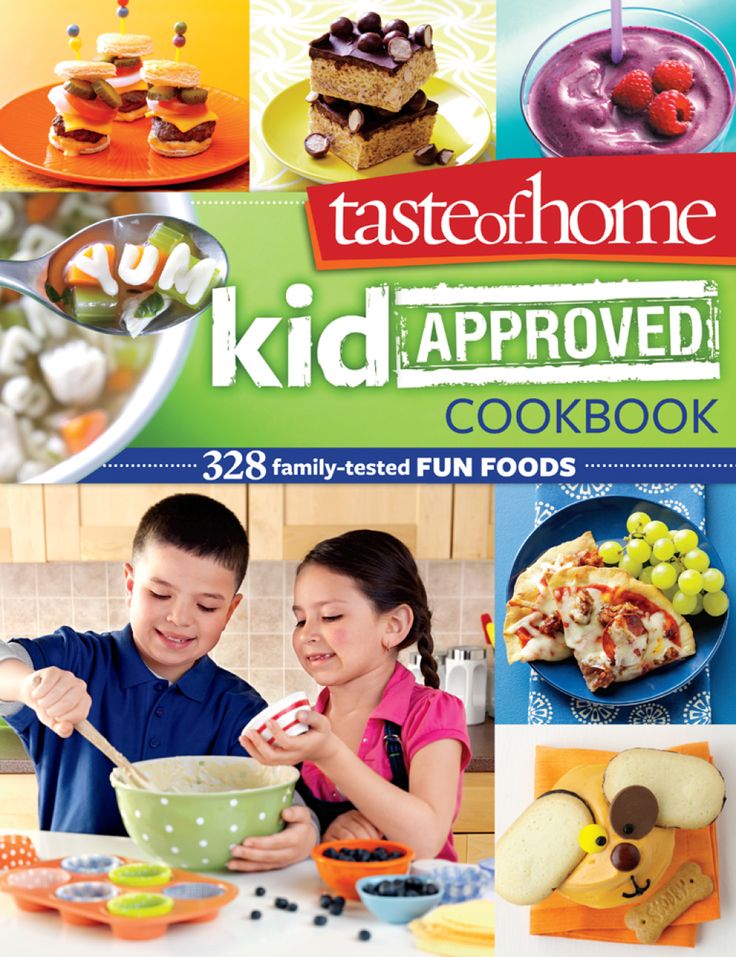 The most up-to-date, medically and nutritionally sound information on what and when to feed babies and toddlers.
Comprehensive lists of fruits and vegetables, including cooking instructions and nutritional values, plus easy baby food storage and freezing tips.
Over 350 money-saving, easy-to-make recipes, for your baby's very first meal through toddlerhood and beyond!
Feeding schedule templates and worksheets, making it easy to feed your baby an organic, healthy, and balanced diet.
Important information about food allergies that every parent needs to know before introducing solid foods.
What to expect when your baby starts finger-feeding, drinking from a cup and self-feeding with a spoon and fork.
Ideas for easily adding nutrition to an everyday meal by including Healthy Extras like kelp, tahini, and nutritional yeast (among others) so that every bite counts.
Hundreds of economical and timesaving childcare and kitchen safety tips, including ways to keep your baby safe and happy while traveling
Everything you ever wanted to know to "go green" in your home including selecting and finding organic foods, creating homemade household products and homemade baby products, tips for recycling, and much more.
Invaluable resources and tips to find organic foods and other natural baby products, and connect online with the ever-growing Super Baby Food Community.
3rd edition, published September 2014, 672 pages
Available at Amazon:

About Ruth – Ruth Yaron
Ruth Yaron is a married mother of three. When her twin boys were born premature, she decided to put her many of years of education with a MS and an MBA to good use. She created a system to feed her babies the very best – food with organic, nutritive value that would help them to grow Super Healthy! The result of her efforts are grown healthy men AND the book, Super Baby Food now in its second edition with over 20 printings… It has become the quintessential baby and toddler feeding guide for hundreds of thousands of parents, including celebrities like Cindy Crawford . Ruth continues her research and to share Super Baby Food tips with her audience through her blog, her Facebook page and Twitter! Watch this website for continuing changes including a new edition in the future plus new segments in e-book form.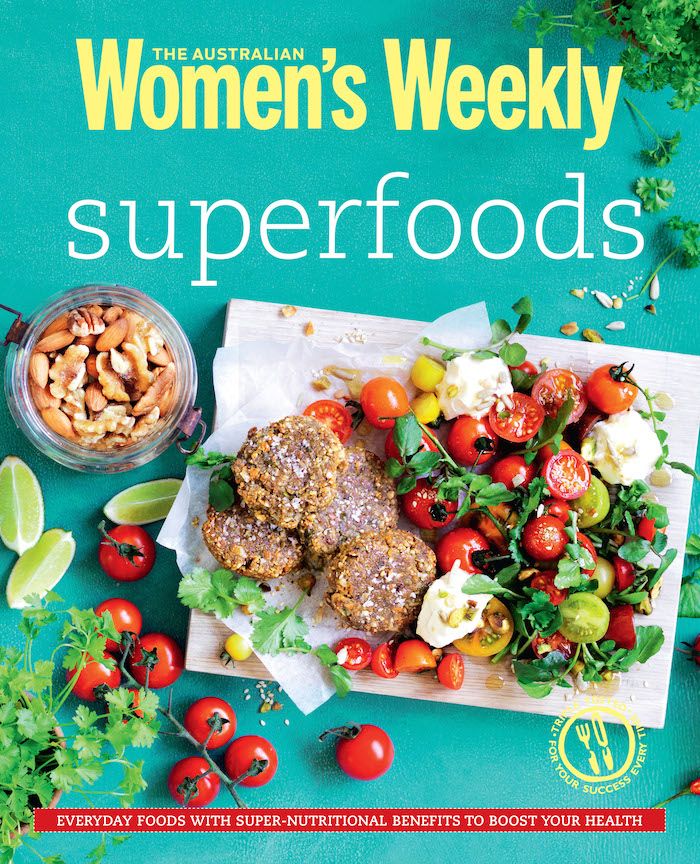 And for more detail, here is a recent interview with Ruth Yaron, author of Super Baby Food:
Ruth, we know you wrote your best-selling book, Super Baby Food, after discovering how to feed your premature twin boys the very best baby food. Can you tell us why you decided to bypass the commercial baby food out there and learned to prepare your own baby food?
Sure, twenty-five years ago, when my twin sons were born 9½ weeks premature and very sick, I knew that the most important thing I could do for them (besides giving them my love) was to feed them the healthiest diet possible. It was the mid 80's and America was into "health foods." But as much as I read about health and nutrition, I found that there was no single complete book about how to feed a baby healthy food.
For many new moms, caring for a baby is overwhelming and the prospect of making their own baby food is daunting, how did you get started and eventually write a whole book on the subject?
I fed the twins a diet of homemade, mostly-organic, whole grain cereals, fruits, and home-cooked vegetables.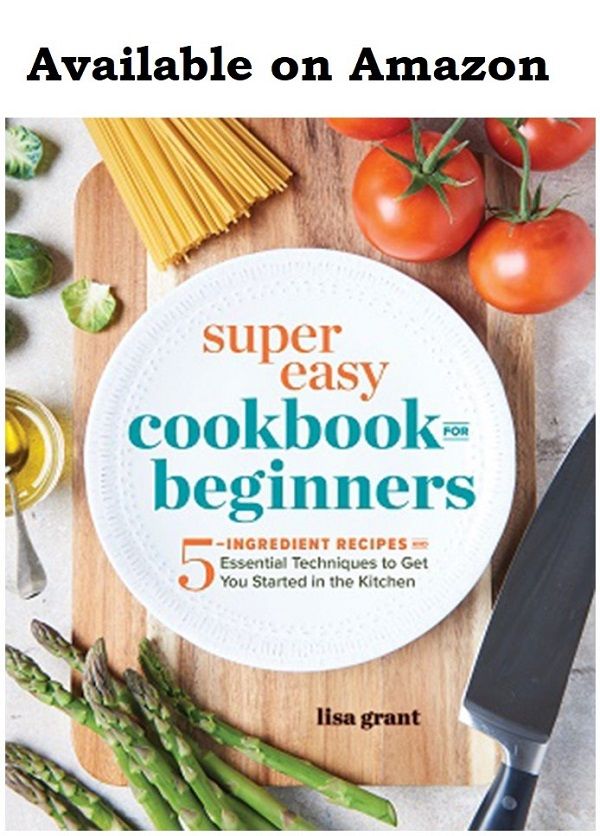 When my third son was born, I again pulled out my mini-blend containers and ice cube trays. This time I was fortunate enough to be able to quit my teaching job at the local university and stay home with my baby. As I made my son's Super Porridge while watching Sesame Street, I thought about other moms feeding their babies over-priced, nutritionally-inferior, commercially-processed boxed rice cereal, and the idea for the Super Baby Food book was born. I had written books previously on un-important subjects, like computers and statistics. Nothing ground-breaking like healthy baby food! I was so excited to be able to work at home on something that I love so much and that interests me so much.
Many celebrities from Cindy Crawford to Kourtney Kardashian have praised Super Baby Food as their "must-have," "New Mom" product regarding baby's first foods. Why do you think Super Baby Food resonates with so many new moms?
Every Mom wants to give her baby the very best she can.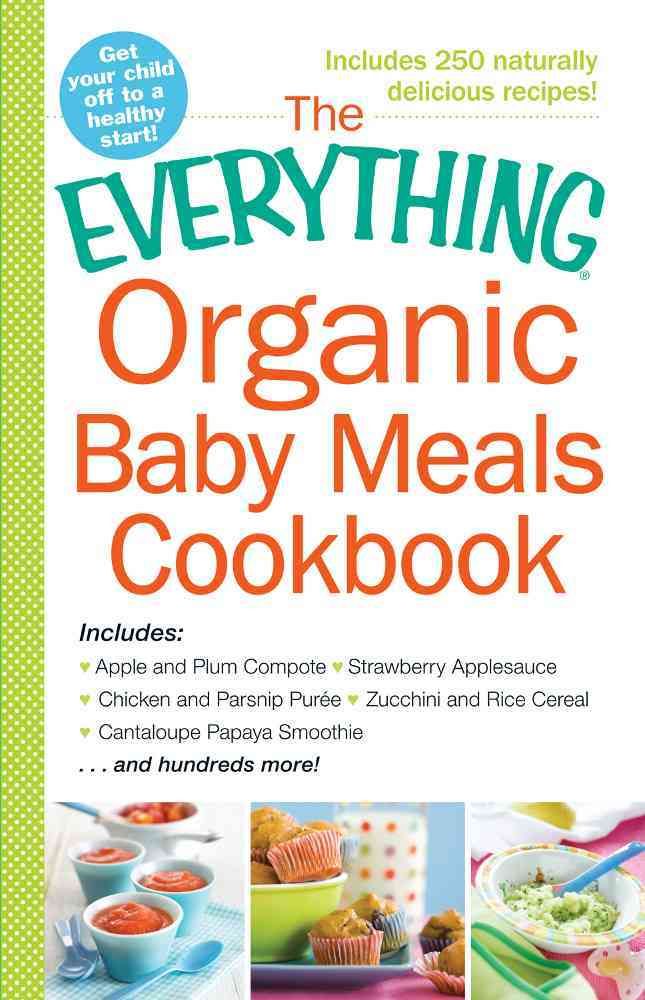 With Super Baby Food, all the groundwork is done and a mom can simply follow the instructions and recipes to do just that. In addition, I think there is a very real satisfaction for parents to prepare their baby's food from start to finish and to know exactly what is going into their baby's diet. This satisfaction is catching!
A big part of the Super Baby Food Diet, as described in your book, is Super Porridge made from whole grains. Many Moms are intimidated by the thought of purchasing a "whole grain," let alone preparing one for her baby. Were you intimidated when you started?
As I said, I was motivated by the very real need to keep my twins healthy, so I guess I my sons' diet became my mission and I could not read enough about nutrition and health food. Back then I was an inexperienced cook and used dozens of natural foods cookbooks to learn my way around the kitchen. I was a fanatic. The motivation to keep my sons healthy overrode any intimidation I may have felt.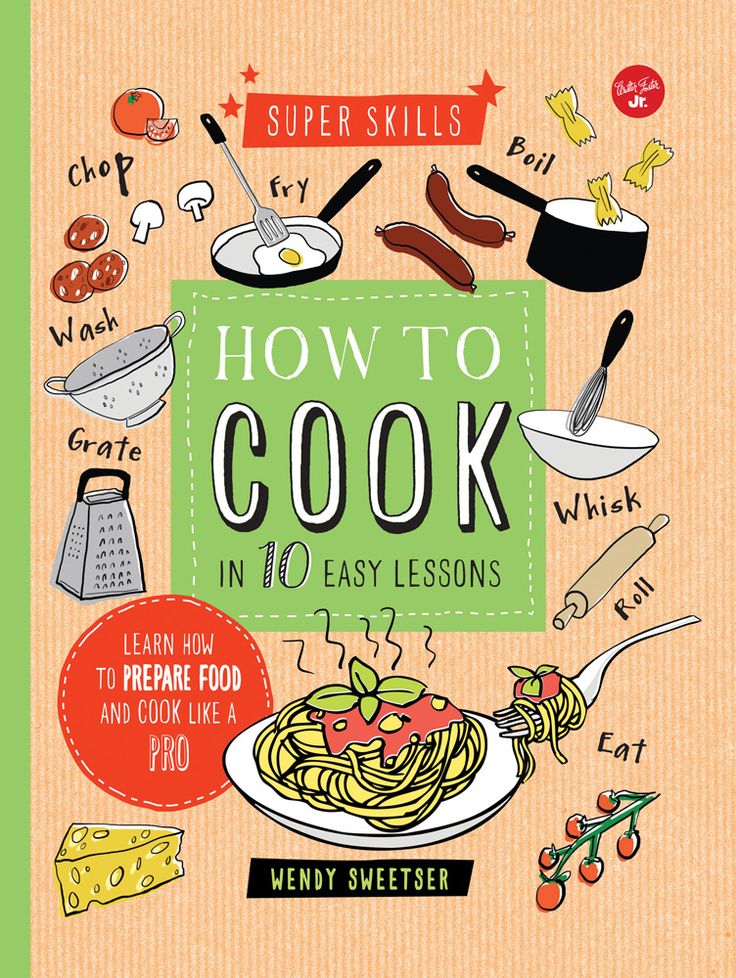 The good news is, once you know where to find the food, and finding it is easier than ever, many organic whole grains can be found in the organic isle of your grocery store, you'll feel like you could never feed your baby any other way.
In your book there are many money-saving tips for baby food but also for cleaning products and fun stuff as well. Will your tips take a lot of time?
Nope. All the ideas use simple household items that are easy to find. The "recipes" can be created in a few easy steps!
You've been helping new moms with your book, your website, your online baby store, your blog and your new iPhone App. Why do you feel so strongly about spreading the word about baby food to help moms?
At the mother-of-twins club meetings, I would listen to all the other moms—including those with full-term twins with good birth weights—talk about projectile vomit, diarrhea, high fevers, and often hospitalization for pneumonia. I listened in silence, thinking about how blessed I was to have healthy babies.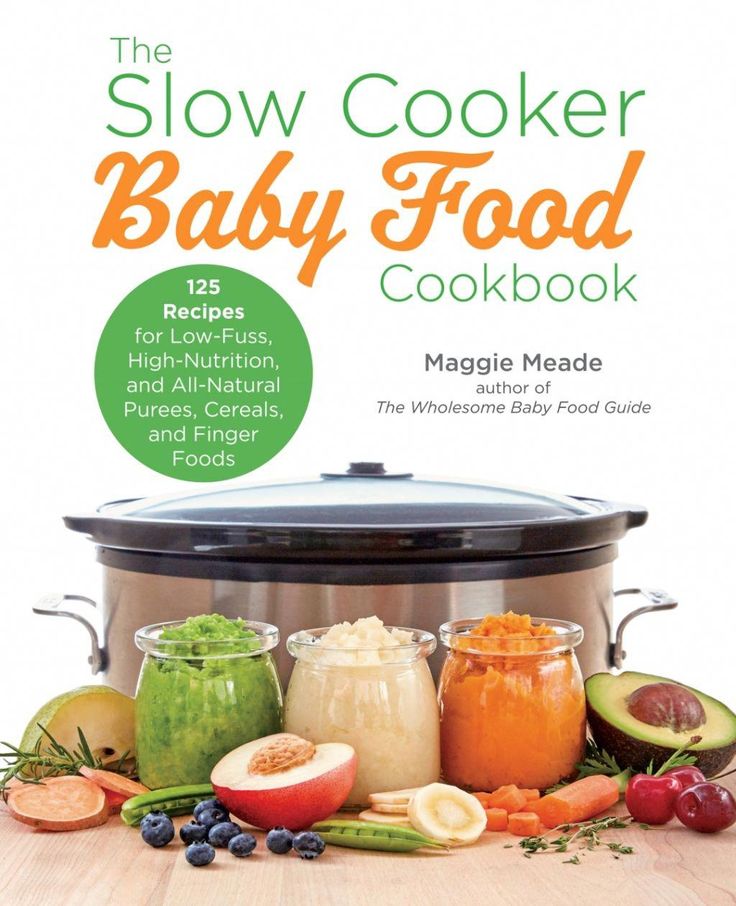 As my pediatrician is my witness, my sons never got sick, NEVER! She told me that my twins were THE healthiest babies she had ever seen in all her years of practice, including those babies who were full-term singletons. The average baby gets sick 6-12 times per year just as the twins' father and I (according to our mothers) did when we were babies, so I don't think my sons have inherited a super immune system. I have not done a medical study to prove it, but I claim that it was the Super Baby Food Diet that made my sons so very healthy. Let some scientist prove me wrong!
Books Cooking for children and with children: paper, electronic and audio books
Home
Books
Cookery
Sort
Children on a diet.
How to feed an allergic person who can't do anything
Tatyana Zvereva
Hardcover
775 ₽
Add to cart
Disney. Magic cookbook
Thibaut Villanova
Hardcover
-12%
1316 ₽ 1495 ₽
Add to cart
Delicious for kids. Learning to cook for the fussy. 55 recipes for children from 1 year
Maria Ivanova
solid binding
-18%
857 ₽ 1045 ₽
in the basket
Pirogo science
Irina Chadeeva
STRD RELECTION
900 basket
Cooking for the whole family
Hardcover
426 ₽
Add to cart
Super milkshakes and lemonades. Recharge your energy and vitamins!
Hardcover
-18%
431 ₽ 525 ₽
Add to cart
Cooking with Nutella pasta! Fast and oh-oh-o-oh-oh-oh-very tasty
solid binding
-18%
431 ₽ 525 ₽
in basket
You looked at 36 of 54 goods
Show more
1 2
of the collection
See all
It can be very difficult to feed a child with wholesome and healthy food.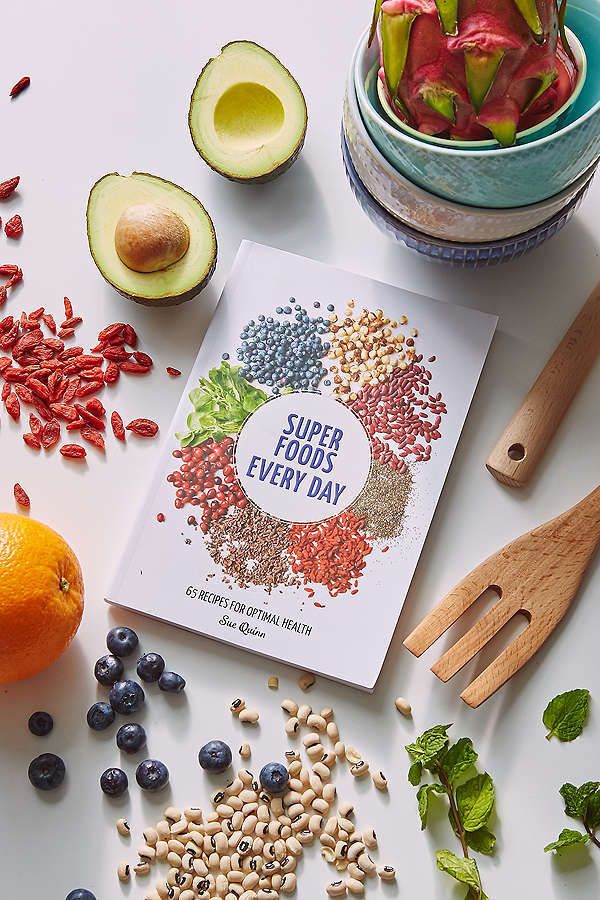 Often, young children refuse the dishes offered by their parents, forcing the latter to puzzle over products and cooking methods. You can avoid such situations even at the stage of introducing complementary foods and introducing children to new taste sensations.
The process of cooking the dishes presented in this selection of books by the Eksmo publishing house is simple and does not require long standing at the stove. The section contains publications with a diet for children, starting from the earliest months of life, thanks to which you can easily start the first complementary foods and lay the foundation for proper eating behavior. Useful tips from Yulia Vysotskaya, Larisa Rubalskaya and famous chefs and nutritionists will help you choose a complete and delicious menu. The calorie content and nutritional value of the involved products and ready-made meals correspond to the age characteristics of the child.
Books from the "Young Chef" series with easy and interesting recipes that allow a child to cook with adults, as well as publications with favorite children's characters will help feed the little one and teach the first lessons of independence.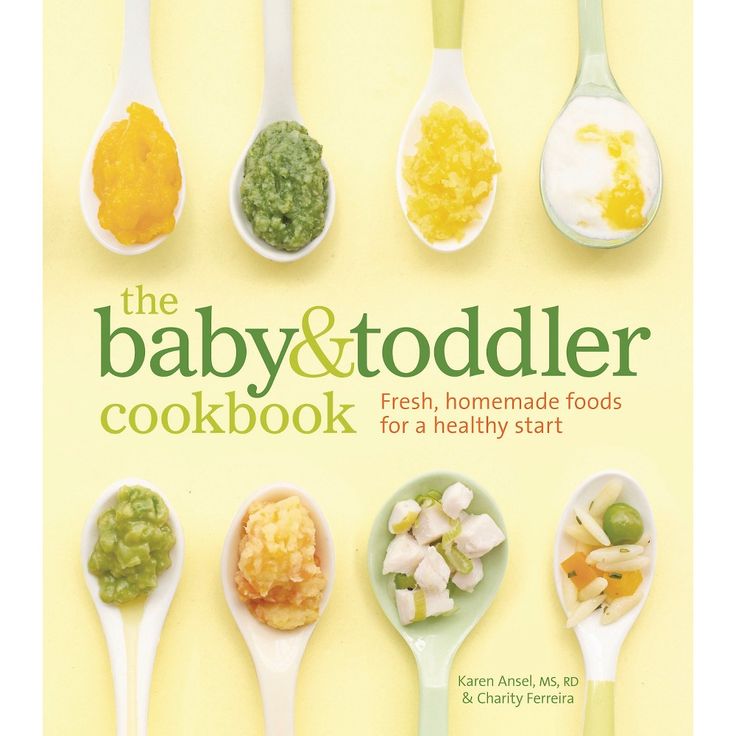 By creating their first culinary masterpieces, the child improves coordination of movements, learns responsibility and just has an interesting and useful time.
See also:
Air grill
Meat and poultry dishes
Fish and seafood dishes
Books for recording recipes
See also:
Aerogril
meat and poultry dishes
Fish and seafood
Quick recipes for every day
vegetarian and lean dishes
Cooking a steak
Snacks and salads
Healthy eating and weight loss
Canning, preparations
Multicooker
Drinks
National cuisine
Festive recipes
Recipes for breakfast
Collections of recipes
Serving and decoration of the table
Sauses and spices
Books for recording recipes
Read completely
To turn off text
children about food.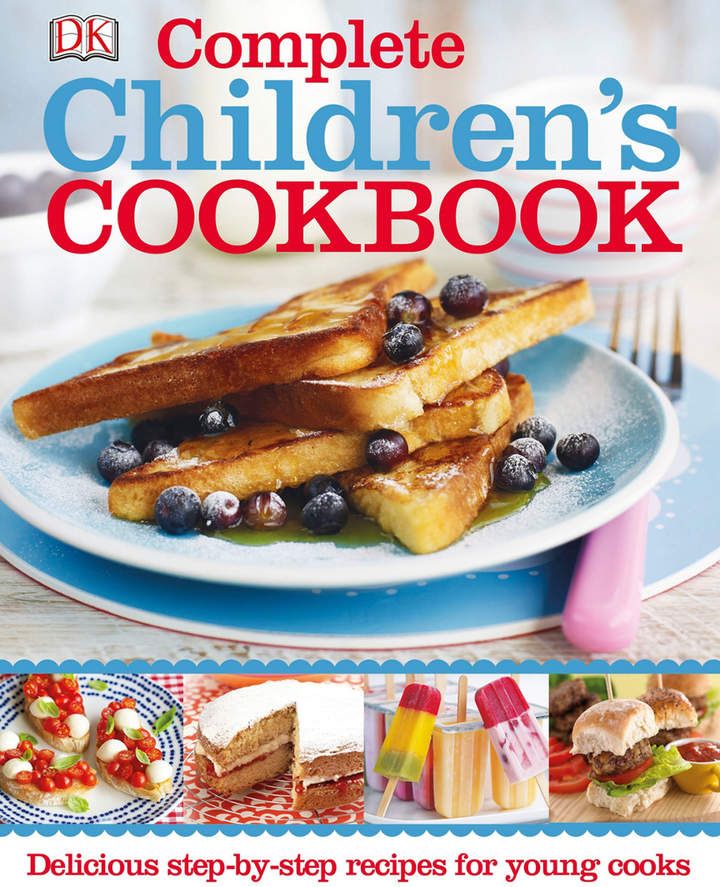 5 Best Children's Books on Nutrition
June 1 is International Children's Day. This holiday is intended to remind that children, like other people, have rights - to life, security, self-expression and others - and that it is the responsibility of adults to observe these rights. We, as the country's main organic publication, care most about preserving the health of the younger generation. And we propose to discuss how to form in children an idea of ​​​​the relationship between health and food and proper eating habits - with the help of books.
Modern parents no longer agree to feed their children through I do not want products that the pediatrician "prescribed". There is a sea of ​​information and opportunities today: pediatric or pedagogical complementary foods, cereals, juices, or - oh my God! - bone broth as a first food, at what age to add salt and sugar to food, whether to decide on intuitive nutrition and, reluctantly, wait for the child to eat rolls and intuitively reach for fish - and a million more questions in which responsibility again falls take over.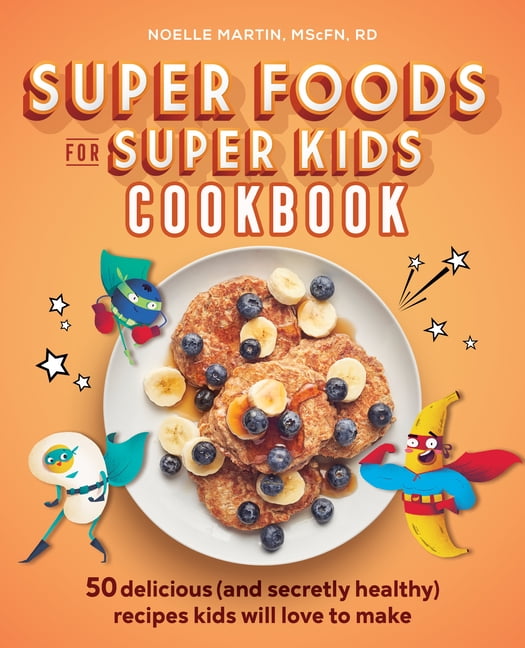 As always, personal example works best when parents themselves have a healthy relationship with food and eat high-quality fresh food at home. And in addition to this, it's great to read books with children about food - about where it comes from, how to cook properly, what actually happens inside us with a swallowed piece of carrot or a sip of milk, and how food affects well-being. From a wide variety, we have chosen 5 books - get acquainted!
"Meet the zucchini", Natalia Volkova, ed. "Walking into history"
The first book on the list so directly and calls to get acquainted with the most popular vegetables, fruits and berries. On each spread there is a history of origin, a mention in children's literature (from "Turnip" and "Chippolino" to "Cinderella" and "Snow White"), interesting facts (they learned to grow potatoes in space) and a portrait in verse. The next time you offer your child a previously unloved vegetable, try to trump with the information that the cucumber is a relative of the sweet melon - the chances that the child decides to try it increase significantly! The book can be read with children from the age of two.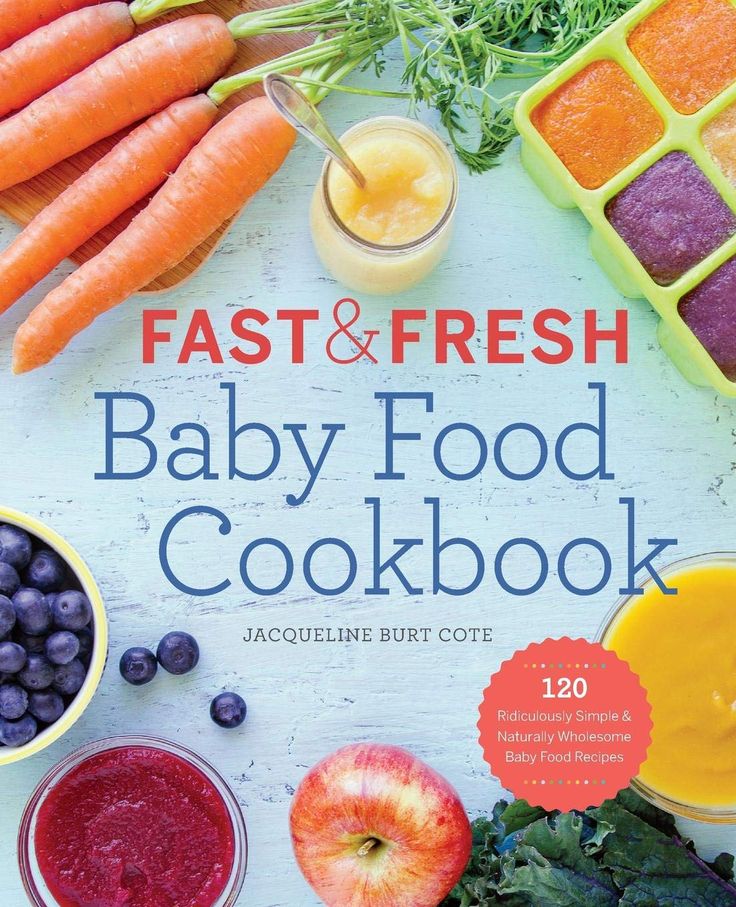 Everything is delicious. About favorite and unloved food, the smell of pies, snacks and various yummy things, Anke Kuhl and Alexandra Maksiner, ed. "Melik-Pashayev"
My favorite! A sea of ​​life facts from the world of edibles: why some people don't eat beef, others don't eat pork, and still others eat only plants, what Ayana from Northern Ethiopia and Elsa from southern Germany eat for breakfast, and even a comparison of the quality of products from an organic and ordinary farm. While reading, there are many reasons to talk about related topics - about geography, ecology, anatomy - and about the fact that all people are very different and there is food and company for everyone to their liking. We read from three years to infinity, delving into the question of interest.
"Tasty story. Journey of fruits and spices from distant lands, Dimitri Delma, Guillaume Reinard, Ed. Walking into History
Another food-related book from Walking into History for middle school children.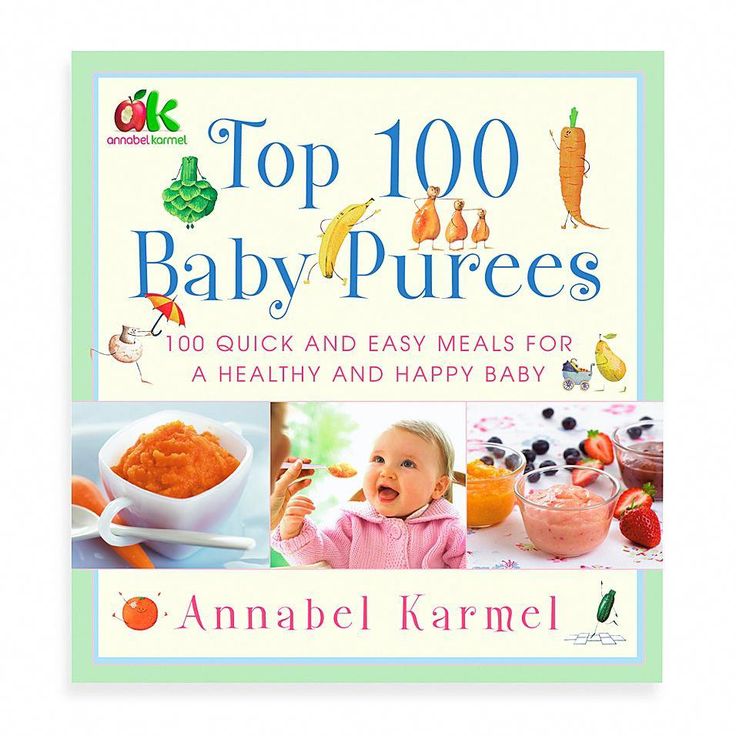 It turns out that many of our favorite drinks and spices became available to us thanks to the first brave travelers, and because of them whole wars and upheavals unfolded! This book is an occasion to reflect on the value of familiar foods and try something more exotic for children like nutmeg or breadfruit. And as you know, the more varied the diet, the greater the health benefits.
"Tim's adventures in the world of bacteria", Masha Kosovskaya, Dima Alekseev, Alla Tyakht, Sasha Tyakht, ed. Clever
Strictly speaking, this book is not about food. This is the first book on today's trendy topic - the microbiome - addressed to children. Very clearly, with the help of infographics, children will learn what microorganisms are, where exactly and why they live inside our body, and how to improve their health with the help of friendly bacteria. Of course, we couldn't get around the topic of nutrition, and it turned out that when choosing what to eat and what it's better to stay away from, we should think not only about ourselves, but also about our many micro-inhabitants.
More fiber, less sugar - these are no longer empty words that mom and dad repeat with enviable regularity, but valuable advice based on facts.
Cookbooks of your favorite characters
source: https://milakamilla.livejournal.com
Finally, there are cookbook volumes in several book series at once. For example, this is the "Big Cookbook of Gorodok". Author and illustrator of popular Wimmelbuchs (books to look at) about Zimnyaya Gorodok. "Spring", "Summer" and "Autumn" books Suzanne Rotraut Berner co-wrote a cookbook with nutritionist Dagmar von Kramm. Familiar characters cook simple seasonal dishes from fresh ingredients, they don't always turn out perfectly, but they smile and keep experimenting! Very inspiring for kids to try their hand at the kitchen.
Several recipes that accompany exciting stories can also be found in the book "Karlchen Plays and Learns". Books about Karlchen the rabbit was my daughter's first favorite book series at 2 years old, the authority of familiar characters helps to persuade me to try something that without the "legend" the child would definitely refuse.