When can my baby eat stage 1 foods
The 3 baby food stages: What foods and when
Making the leap from breast milk or formula to solids and then eventually to table food is an exciting time. But it's also a little confusing because there isn't a one-size-fits-all rule when it comes to baby food stages. While one child may happily take to pureed carrots at 6 months, another may purse their lips at anything but a breast or bottle until 8 months. 
To simplify the whole process, here's a general rule of thumb to keep in mind: Most foods are OK to give to babies in the first year, as long as they're properly prepared. And if you're concerned about food storage, read more from our experts on how long baby food lasts.
Here's the quick lowdown on what to feed baby and when:
Stage 1: Purees (4 to 6 months).
Stage 2: Thicker consistency (6 to 9 months).
Stage 3: Soft, chewable chunks (10 to 12 months).
"With the exception of raw or cooked honey, which shouldn't be consumed until 12 months because of the risk of infantile botulism, babies can have any food that is texturally appropriate for their developmental feeding stage," says Dr.
Kristen Treegoob, a pediatrician at Children's Hospital of Philadelphia. 
In other words, it's perfectly fine to give both a 6- and 12-month-old peas, but for the 6-month-old, they need to be pureed. 
In the past, parents have been advised to start their baby with single-grain cereals, such as rice cereal, but the American Academy of Pediatrics (AAP) now says there's "no medical evidence that introducing solid foods in any particular order has an advantage for your baby" — nutritionally or when it comes to long-term food preferences. (So, when your Aunt Joanne tells you that your baby will be a vegetable-hater for life if you start off with applesauce, she's wrong.)
All of this said, there is a method to the messy madness that is the three stages of baby food. In order to make things less complicated — and more delicious — we tapped top experts and veteran parents to find out everything you need to know about feeding little ones at every stage (plus, we included a handy baby food stages chart).

All you have to do now is serve the food and clean the high chair!
Stage 1 (4 to 6 months): What you need to know
The fun begins! Stage 1 baby food is typically for babies who are between the ages of 4 months and 6 months. But as with all things parenting-related, it's important to keep in mind that each baby is different, and there's no hard and fast rule for starting solids. 
"While the AAP recommends exclusively breastfeeding from birth to age 6 months, it's important to remember that not every baby is exclusively breastfed," says Dr. Zulma Laracuente, a pediatrician in Alexandria, Louisiana. "Also, some babies show signs of readiness to start food earlier than others. You know your baby best."
Solids that fall under the Stage 1 category are thin and smooth in texture — not much thicker than breast milk or formula — and contain a single ingredient. If you're making your baby's food at home, make sure it's blended to an almost-watery puree.
"Stage 1 baby foods should have no chunks whatsoever," says Jenifer Thompson, registered dietician and advanced practice dietician at Johns Hopkins in Baltimore.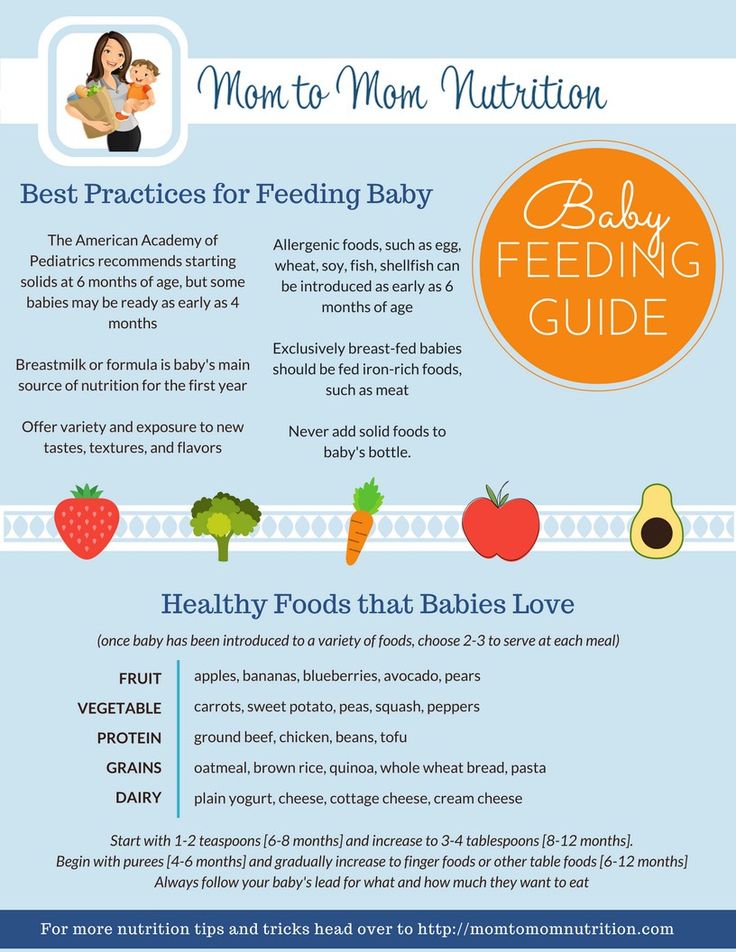 "Formula or breast milk can be added to the purees to make them thinner."
While there's no specific food parents need to start with, many pediatricians recommend beginning with iron-rich foods, such as iron-fortified cereals or pureed meats.
"The reason we advise introducing solids at 6 months and starting with iron-containing foods is because iron stores that were built up during pregnancy are depleting, and iron is important for infants' brain development," says Dr. Melanie Custer, a pediatrician at Deaconess Clinic in Evansville, Indiana. 
Custer also says that babies should "absolutely not" decrease their breast milk or formula when they first start off with solids. 
"Infants still should receive 24 to 32 ounces of formula or breast milk each day," she says. "Solids at this point are more of a snack, with baby eating about 3 to 4 tablespoons once or twice a day."
How to tell your baby is ready for Stage 1
According to Treegoob, here are the signs your baby is prepared to start Stage 1 foods:
They're showing an interest in what family members are eating.  
They're learning to open their mouths for a spoon.
They've outgrown the involuntary habit of pushing food and spoons out of their mouth with their tongue. 
They have steady head control.
They have the ability to move food from a spoon to their throat and swallow without choking.
Stage 2 (6 to 9 months): What you need to know 
Time to mix it up! While Stage 2 solids are still basically mush, food has a little more texture at this point, as well as a few soft chunks. 
"Stage 2 baby foods are thicker in consistency than Stage 1 purees, and many of the jars you find in stores have some small mashable bits in them," says Treegoob. "These are great for infants who have done well with Stage 1 but who are not quite ready to chew. The typical age for Stage 2 is between 6 to 9 months."
Treegoob also notes that the 7 to 9 month time frame is also when many babies begin modifying their breast milk or formula intake. 
"As long as an infant's weight remains on track and they're drinking enough to stay hydrated, there isn't a reason to worry if baby is showing interest in smaller or less frequent bottle or breastfeeds," she says.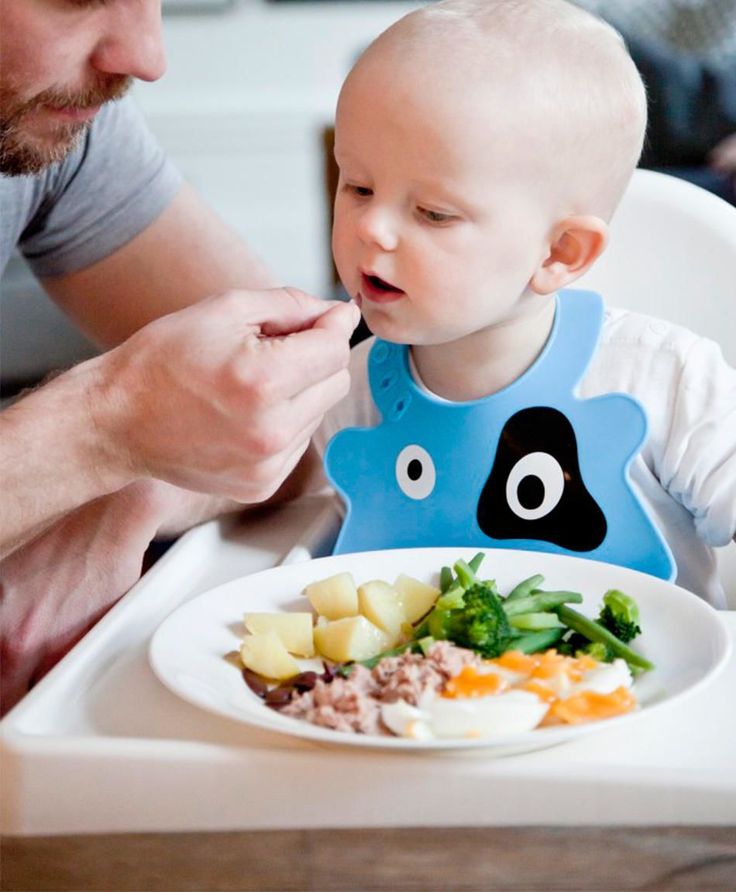 "Infants typically take in somewhere between 24 to 32 ounces a day when they're between 6 to 9 months."
Whether you're making your little one's food on your own or getting it pre-made at the store, you have a little more room to play once you hit Stage 2. 
"In addition to being thicker in consistency, Stage 2 foods usually have multiple ingredients, including some spices," says Custer. "At this point, baby is usually taking in more food than they were in Stage 1, so it's important to make sure they're being introduced to a wide variety of foods from different food groups." 
According to the AAP, babies should be eating about 4 ounces of solids — about one small jar of baby food — at each of their meals.
How to tell your baby is ready for Stage 2
Once your baby has consistently been eating Stage 1 foods, they're likely ready for the next step. Here are other signs to look for, according to Thompson:
Their oral skills are continuing to develop.
They're consistently taking food in and swallowing when you offer it (and not spitting it out).
Stage 3 (9 to 12 months): What you need to know 
Now, the true culinary adventure begins — Stage 3 foods! While some babies will still happily have mom and dad spoon-feed them mashed food at this age, many babies will have what you're having at this point — and they'll do it themselves, thank you very much.
"As soon as we thought he was ready — at about 9 months — we started giving my son softer, cut-up versions of whatever we were having for dinner," says mom of two Jennifer Reilly, of New York City. "There was more cleanup, but I actually got to sit down and eat my meal!" 
Once babies hit the age range for Stage 3 foods, most have the oral and fine motor skills to self-feed. 
"Between 8 to 12 months, babies develop the pincer grasp ability and should be able to pick up small pieces of finger foods with their finger and thumb and bring it to their mouth," says Thompson. 
Technically speaking, Stage 3 solids are thicker, more sophisticated versions of the baby food your little one has already been eating (think vegetable and beef pilaf or tender chicken and stars), but also, they're not necessary for everyone.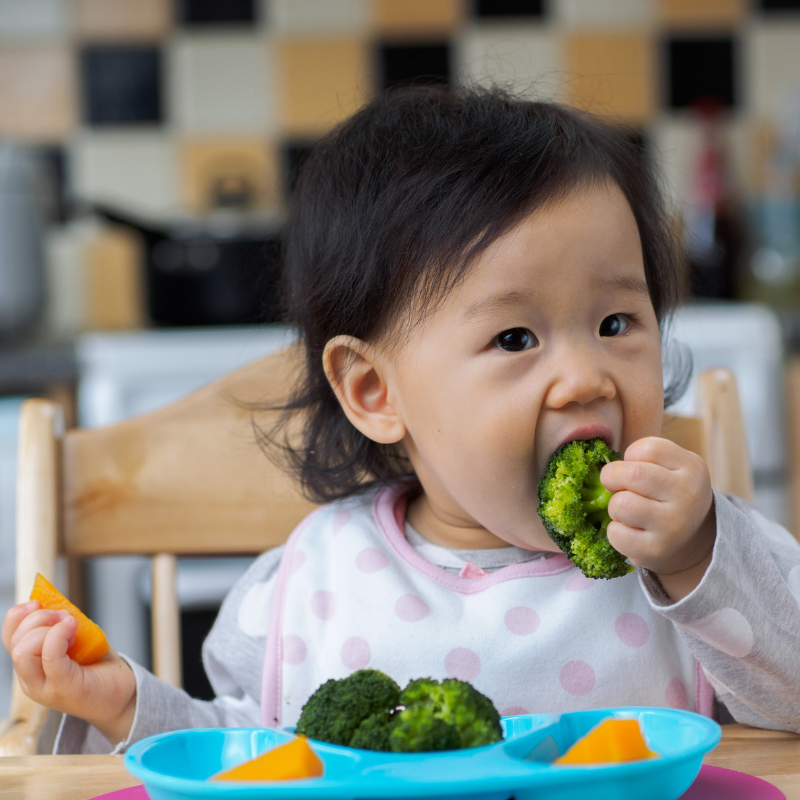 "Stage 3 food is starting to have chunks mixed in, in order to prepare baby for table foods," says Custer. "But some babies wind up skipping this stage altogether and go straight to soft table foods."
While it's perfectly fine to continue with Stage 3 foods up to your child's first birthday, Treegoob advises letting your baby try their hand at "real food." "Well-cooked veggies, ripe fruits, shredded meat, scrambled eggs, soft cheese and cooked pasta are all great options for babies this age," she notes. 
Between 9 months and 12 months is also when you're likely to see a significant drop in how much breast milk or formula your baby is drinking. 
"As babies continue to eat table foods, I've seen their breast milk or formula intake drop to as low as 16 to 20 ounces per day," Treegoob says. "That said, some infants continue to show a heavy preference for breast milk or formula despite months of solid introduction. If you feel like your baby may be drinking excessive amounts of breast milk or formula, and they have no interest in food, I would recommend speaking with your pediatrician.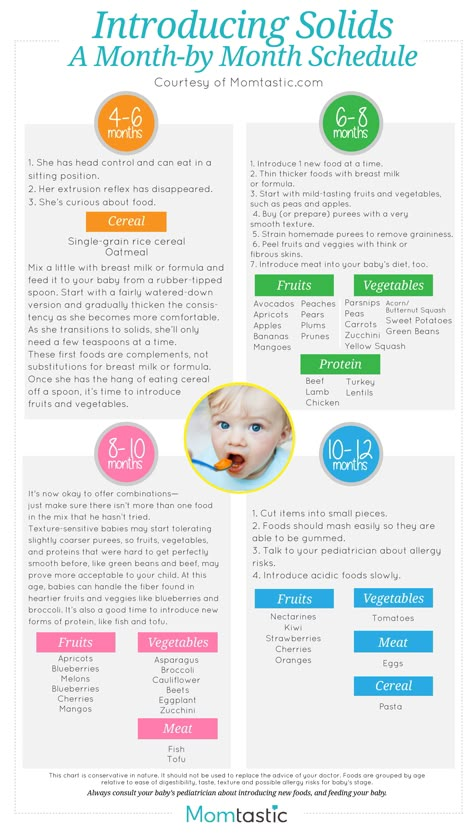 "
How to tell your baby is ready for table food
Your child's readiness to start table food will likely be more discernible than any other baby food stage. As long as they're continuing to hone their oral skills, as well as their ability to pick food up and bring it to their mouth, you can count on them to let you know they're ready for "big kid" food. 
"My daughter looked like she was ready for pasta, eggs and basically anything we were eating shortly after she started solids," says mom of two Julie Cortez of Brooklyn, New York. "We waited until about 8 months, when we knew she knew how to properly eat, and sure enough, she ate her whole plate on the first go! We completely skipped the Stage 3 jars of food."
Follow these safe feeding must-knows
Even though your baby's eating skills will continue to progress as they gain more experience, it's important baby is always sitting upright, strapped in a high chair and never left unattended while eating. Also, make sure table food is always soft and cut into small pieces to avoid choking hazards.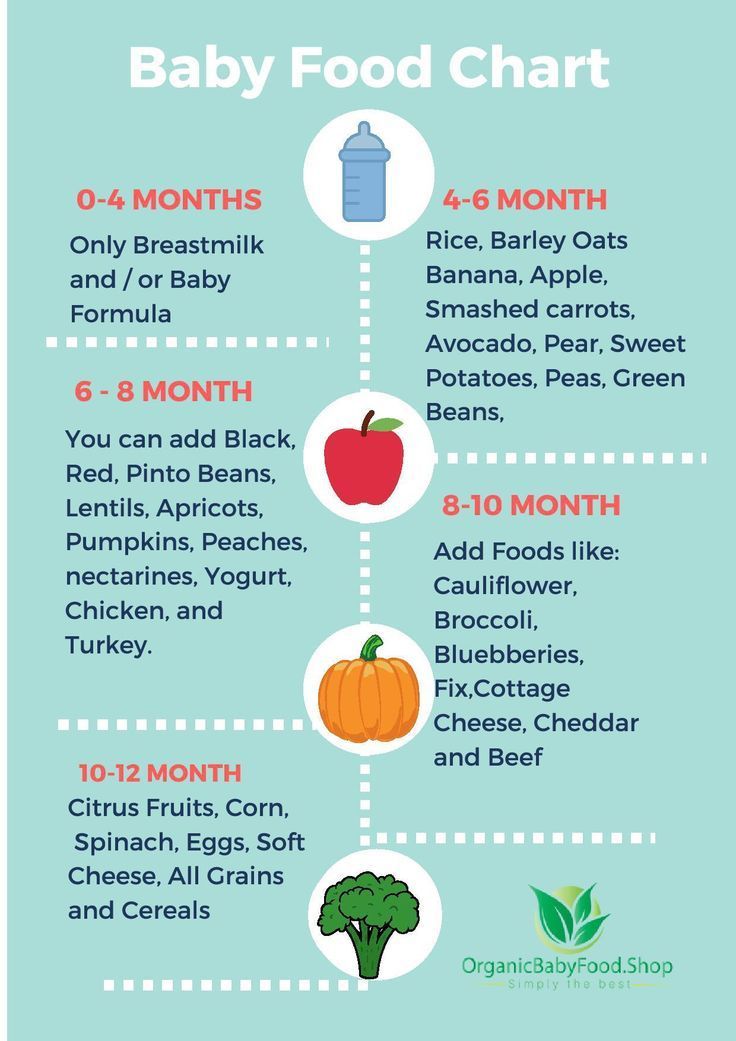 When first starting out with solids, be sure to wait a few days before giving them something new. 
"This allows for observation for any adverse reaction or intolerance to the new food," Thompson says. 
And finally, be sure to give your baby a wide range of healthy food in order to expose them to a variety of tastes and textures — and don't be discouraged if they don't take to a specific food at first. 
"If baby refuses a food or makes a strange face when eating, this may simply mean that it is a new food and unfamiliar to them," Thompson says. "Try again. It may take 10 to 20 exposures of a new food before they accept it." 
Here's more on every baby food stage:
Stage 1 baby food.
Stage 2 baby food.
Stage 3 baby food.
When is a child ready to start solids?
Diving into the world of solid food with your baby is a messy, adorable milestone that, let's be honest, sometimes feels a little confusing. While some little ones happily slurp down baby cereal at 6 months, others won't go near a mashed carrot until they're hitting the 9-month mark — what gives? 
The truth is, while solid food exposes babies to new tastes and textures, it's not even necessary in the very beginning (yes, really).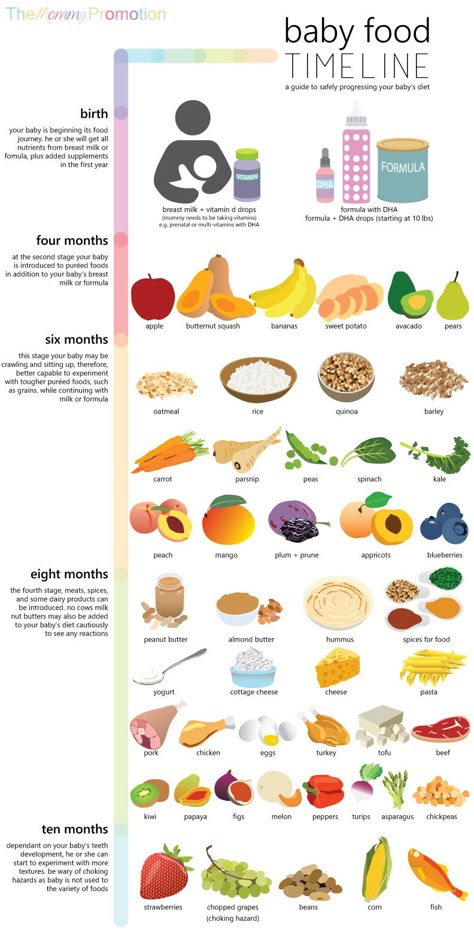 "While the general recommendation for starting solids is between 4 and 6 months old, solids at this point are more about introducing baby to new tastes and developing oral motor function," says Dr. Melanie Custer, a pediatrician at Deaconess Clinic in Evansville, Indiana. "Breast milk or formula should continue to be the primary source of nutrition through 12 months." 
Of course, when your baby is eyeballing your bowl of oatmeal every morning, it's only natural to start wondering when to start baby food. Here, experts and veteran parents weigh in on the dos and don'ts of starting solids, a.k.a. Stage 1 baby foods. Ready the bibs!
What is Stage 1 baby food?
Stage 1 baby foods are single-ingredient foods that are very thin in consistency. You can either buy them at the store or make them yourself, as long as they're a smooth puree with zero chunks and include just one ingredient so you're introducing your baby to one new food at a time. 
And remember, every child is different and develops at their own individual pace.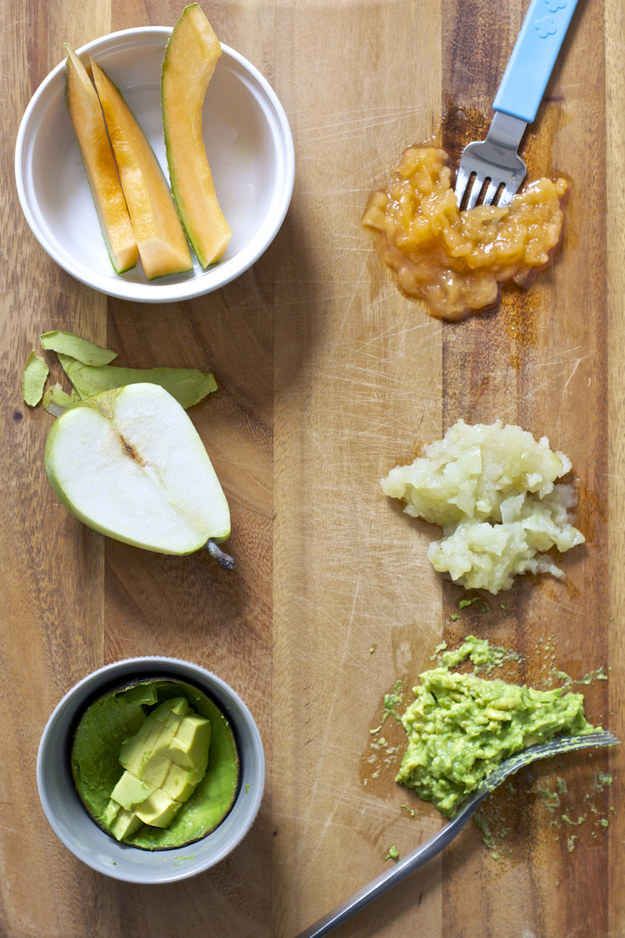 Check with your child's doctor for baby food recommendations during the first year.
When to start Stage 1 baby food 
According to Custer, the reason it's recommended that full-term babies wait until 6 months to try solids is because they're losing iron stores that were built during pregnancy, and iron is important for infants' brain development. 
"Growing babies need all the nutrients they can get — and breast milk and formula are both far superior to solids when it comes to nutrients, including iron," says Jenifer Thompson, an advanced practice dietician at Johns Hopkins in Baltimore. "It's important to remember that solid foods are also called complementary foods because their intention is to complement the breast milk and/or formula baby is drinking." 
Thompson also notes that offering solids too early on — prior to 4 months — has been associated with excessive weight gain and adiposity (excess fat) in preschool and older ages.
Signs baby is ready to start solid food
Knowing your baby is ready for Stage 1 foods goes beyond celebrating their half-year birthday.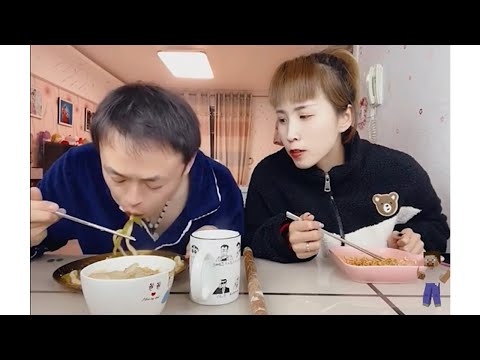 It's important to look out for developmental and social signals, as well. 
"One of the biggest indicators that your baby is ready for solid foods is that they're showing an interest in what other family members are eating," says Dr. Kristen Treegoob, a pediatrician at Children's Hospital of Philadelphia. 
If you notice baby staring at your food and opening their mouth or leaning forward if food is ever offered, these are signs that solid foods have piquéd your baby's interest, according to Thompson. 
"I knew my son was ready for solids when, at 7 months, he started staring — like, really staring — at all of our food during dinner," says mom of two Erin Henderson, of Waltham, Massachusetts. "It reached a point where we felt bad eating in front of him!" 
Other signs your baby may be ready for solids, according to Custer and Thompson, include: 
They can sit up with little to no support.
They can hold their head up without being wobbly.
Their tongue thrust reflex has disappeared. "Before introducing solids, it's important to make sure your baby can open their mouth for a spoon and accept food off of it, rather than pushing it away with their tongue, which is an involuntary habit until about 4 months," says Custer.
What Stage 1 baby food to start with
According to Thompson, it's recommended that early solid foods provide a source of iron, protein and zinc. But remember, you're complementing your baby's diet, not revamping it, so it's OK to get a little creative and go with your gut. 
"There is no medical evidence that solid foods must be introduced in any particular order, or that vegetables must be introduced before fruits to ensure that they don't have a preference for sweets and will it not lead to a dislike of vegetables," says Thompson. 
And once you get going, continue to mix it up. 
"There is no one-size-fits-all for solid food introduction, and we typically recommend parents introduce a variety of tastes, colors and food groups in the first few months," says Treegoob.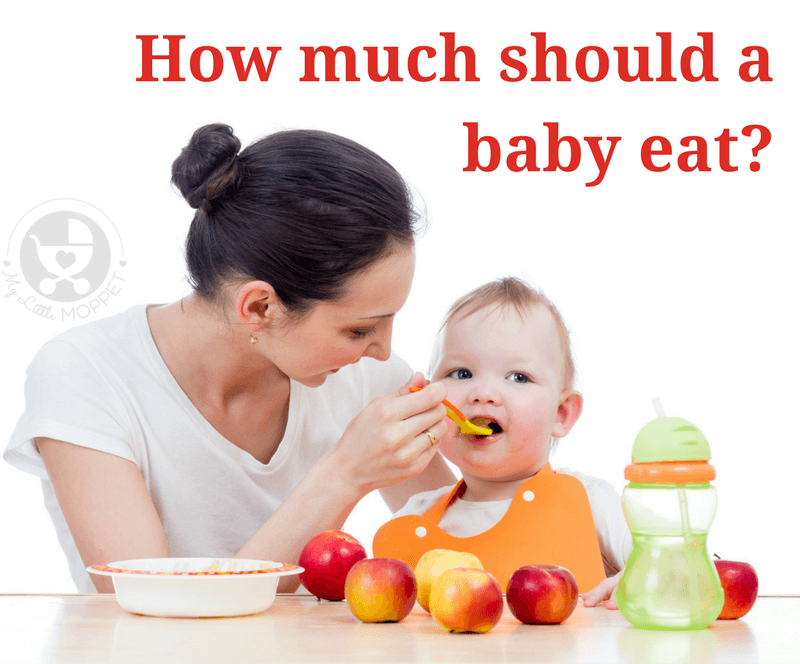 "That said, the American Academy of Pediatrics recommends that breastfed infants first begin with iron-rich foods, which include iron-fortified infant cereals and iron-rich pureed meats. Formula-fed infants typically get enough iron through formula, so they may have a little more flexibility at first."  
Here's a list of first foods to try (make sure all are pureed to very thin consistency): 
Bananas.
Avocados.
Sweet potatoes.
Carrots.
Pureed meats, such as chicken and turkey.
Butternut squash.
Peaches.
Applesauce.
Grains, such as barley, oats, wheat and rice.
Custer does note that infants should not eat raw or cooked honey until 12 months, as it might contain spores that can cause infantile botulism, a serious illness that can hamper an infant's ability to move, eat and breathe. For more tips on food storage, our experts weigh in on how long baby food lasts.
How to start Stage 1 foods safely
When your baby first starts experimenting with solids, keep in mind it's a gradual process, and you're still a ways off from three solid meals per day.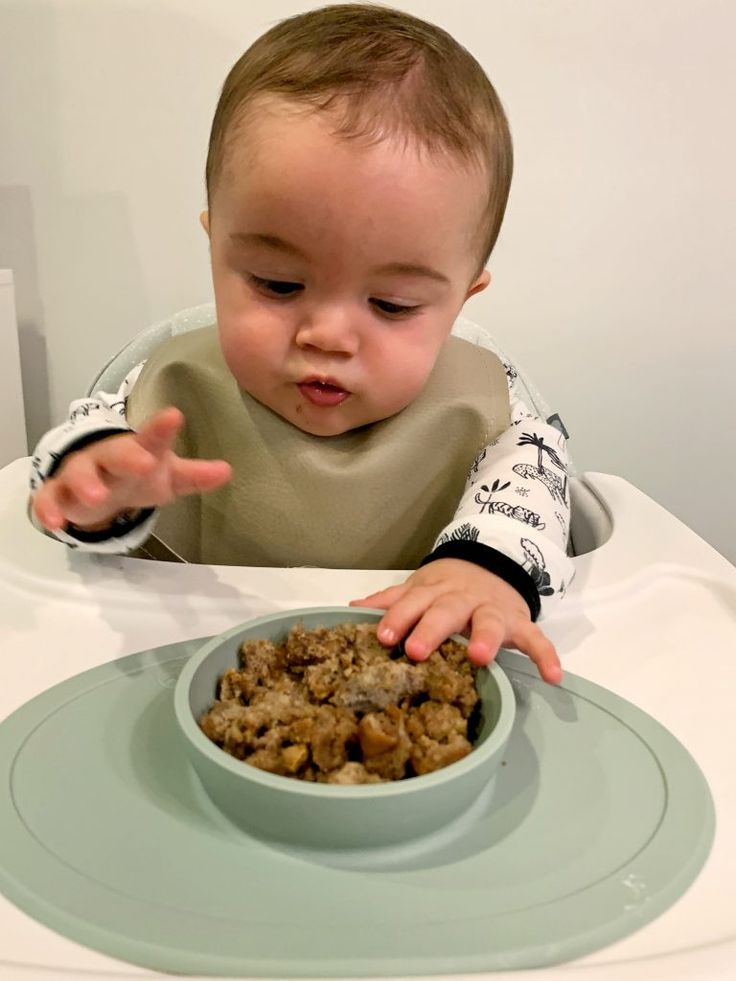 In the beginning, it's best to think of solids as more of a snack than a meal. 
"Babies will often start with just a bite or two at first and advance to three to four tablespoons at a time," says Custer. "When they're first starting off around 6 months, they can have solids one or two times a day."
"Foods should be offered one at a time when babies are starting off with solids," says Thompson. "Then, wait between three to four days before introducing a new one, so you can properly identify an adverse reaction or intolerance."
Here are a few more tips for feeding your baby: 
Make sure they're sitting in an upright position, such as in a highchair, to prevent the risk of choking.  
Add a little breast milk or formula to their food. "At first, foods should be just slightly thicker than breast milk or formula to allow the infant to get used to eating," Custer says. "Foods can get thicker as their eating skills are mastered."
Always feed your baby with a spoon. "Unless you've been advised by your pediatrician, never put solid foods, including infant cereal, in bottles with or without milk," says Treegoob.
Give baby breast milk or formula first. "Both of my babies were more open to trying solid foods in the beginning when they were happy and relaxed," says mom of two Darcy McConnell of Garwood, New Jersey. "That was always after they had their bottle." 
Also, be patient. Starting solids is a learning curve for everyone. 
"If your baby turns their head away, spits out food or pushes you away with their hands when you try to feed them solid food, then they are not quite ready," says Treegoob. "Try again in a few days."
How baby-led weaning works
A less conventional way to start your baby on real food is baby-led weaning, which forgoes what's thought of as Stage 1 baby food altogether, as well as a spoon. 
"The baby-led weaning approach to introducing solid foods recommends that purees and traditional baby foods be omitted, and to start with finger foods, as well as self-feeding right from the beginning," says Thompson.
"This method may be preferred for some, but should always be discussed with a pediatrician since a possible concern of this method is the risk of choking, which could be minimized with appropriate food choices."
Proponents of baby-led weaning believe that letting baby pick, choose and explore food on their own will help with appetite control overall (possibly reducing the risk of obesity later in life), as well as promote a taste for a wider range of foods. All of this said, research on baby-led weaning is still fairly scant, so it's important to discuss it with your pediatrician if you choose to take this approach.  
Ready for the next stages?
Stage 2 baby food
Stage 3 baby food
0.5-3 year old child - Tarkvanem ‹ Food - Tarkvanem
Main page / Food / 0.5 - 3 year old child
Lateral navigation
An infant between the ages of 6 months and a year must begin to receive complementary foods in addition to breast milk in order to cover the need for energy and all nutrients.
Gradually, as the child grows, you can switch to regular food (prepared from unprocessed raw materials, without the addition of salt and sugar).
Babies over 1 year of age can continue to receive breast milk in addition to complementary foods or normal foods, but by 2 years of age, the baby should mostly switch to regular food. In addition to the protective properties of breast milk, depending on the mother's diet, the milk tastes slightly different each time, which further helps the baby to accept different tastes when forming eating habits.
When choosing complementary foods and regular meals, it is important to ensure that there is a variety of meals on offer. Both when breastfeeding, and when switching to complementary foods and regular food, babies can experience colic or allergies. Therefore (including during breastfeeding) those foods should be avoided or used with caution, in relation to which the mother herself or the father of the child was sensitive in childhood or remains sensitive in adulthood.
For children over 2 years of age, the recommendations for nutrition and food selection are similar to adults, but in absolute terms, the recommended amounts are smaller.
Remember not to teach your child to drink juice, let alone sugary drinks.
Children under the age of 3 (actually people of any age) do not need sweet or salty snacks, soft drinks, highly processed and/or high sugar and salt foods.
Meals
The baby's belly is small, so they need to eat more often and in smaller portions. At the same time, in terms of dental health, you should not eat more than 5 times a day. That is, 3 main meals and 1-2 small snacks are ideal.
Breakfast
Breakfast is the most important meal of the day - it provides the body with energy so that the child can play and learn new skills.
If the child is already on a regular diet, porridge is the best choice for breakfast. Make it with a variety of grains, mixed grains, or whole grains. Porridge can be cooked with milk, water or a mixture of both (for children under the age of one who do not receive breast milk, with a subsequent milk formula). Milk mixtures cannot be boiled, so they are always added to food at the end of cooking. Do not add salt and sugar. Instead, flavor your porridge with a variety of fruits and vegetables (e.g. banana, peach, carrot).
Egg dishes work well, but try to add vegetables to them too.
For a young child, the best drink is milk (breast milk, formula milk) or water.
You can give your child a few glasses of juice a week, but it's best to have it as a snack to make breakfast more energizing. Always prefer whole fruits to juices.
On Sunday mornings, for example, pancakes can be offered. We repeat, cook them without adding salt and sugar, but add either immediately to the dough, or then berries-fruits.
If the child attends kindergarten, weekday breakfasts should be adapted according to whether the child eats breakfast in the garden and what time he eats it. Breakfast does not need to be eaten immediately after waking up, but it is useful to have breakfast within an hour.
Snacks
Snacking is important on infants and young children's menus because a young child can only eat a small amount of food at a time. Snacking gives him energy and various important nutrients needed for development and growth.
Snacks should be as unprocessed as possible (eg, fresh or dry fruits and berries, vegetables, bread, juice, oatmeal, sandwiches, unflavored yogurt, also cottage cheese for children older than one year).
Candy, crackers, cookies, soft drinks, juice drinks, ice cream, etc., are not good snacks. Even one candy or cookie between meals can ruin a child's appetite for the whole day.
Do not give your child food as a prize or consolation, or if the child is bored.
Lunch and dinner
Lunch and dinner can be heavy especially lunch. Soups and a slice of bread with soup go very well, as well as a dessert using a minimum amount of sugar, or even a small second.
The smaller the child, the more it is necessary to use stewing-cooking in the preparation of his food. Perfect for a variety of casseroles. Since children want to see what ingredients food is made of, teaching a child to eat mixed dishes from infancy can hide vegetables in them that children do not really like.
For dinner, a hearty vegetable salad is suitable, to which you can add an egg, cheese, fish, meat, homemade cheese or something else. If the child eats properly in the garden, the food offered at home should not be very energy intensive. Dinner can be a specific time that the family spends together where they can talk about the events of the day and be together. Here you can discuss the menu for the next day, as well as prepare for the weekend.
All children are different, just like adults. Every child has favorite foods, as well as those that they do not like at all.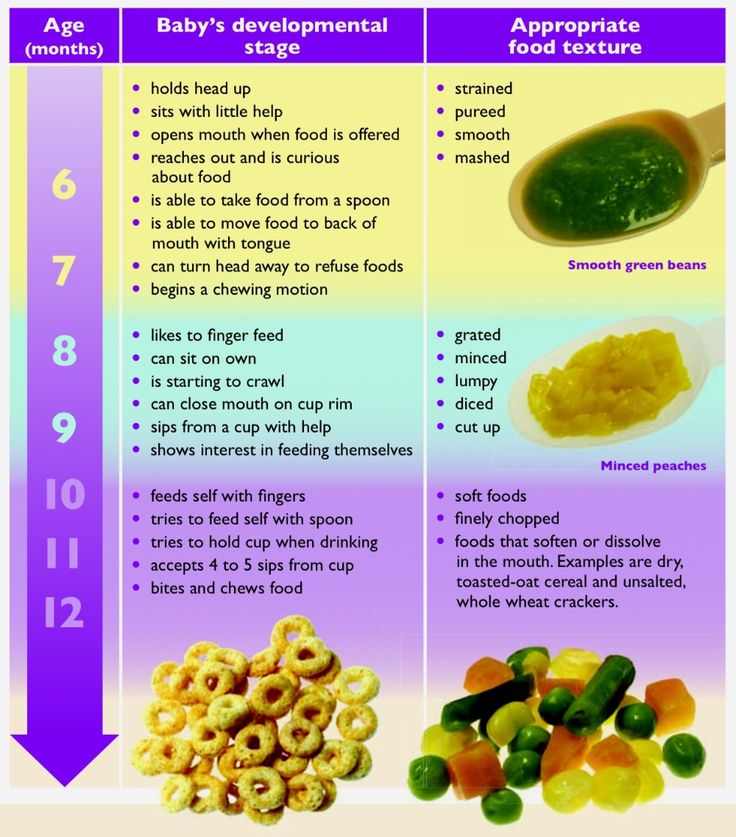 Knowing the preferences of children, the child can slowly teach him to eat those foods that he usually does not eat. To do this, you can hang on the refrigerator a list of products that the child must consume during the day. In this case, it is convenient to track the choice of products and teach the child healthy eating.
A child should be taught to eat right and healthy from an early age. Habits formed in childhood often influence the choices we make later in life. Some children are quite selective in terms of what he eats and what not; It is important that you, as a parent, be an example to your child and encourage and support healthy eating habits.
Breast milk tastes sweet, so most babies have a natural craving for anything sweet. At the same time, a child who received breast milk is more even about new tastes, because through breast milk he felt different tastes and it is easier to offer him new dishes.
Sometimes a child may refuse certain foods, it may take up to 15 attempts before the child gets used to a new food. Be consistent in your decisions, feed your child with all the products necessary for his development, do not give up even when the child refuses for the first time or the first time. If the child actually completely refuses to eat something, change this product to something similar. The most important thing is not to give up. If you are breastfeeding your baby often enough at the same time, there is no need to worry about the baby, even if it takes several months to introduce new foods along with breast milk.
Young children in their food preferences are guided by two main factors - whether they are familiar with food and the taste of food (sweetness). For children under 4 years old, the most important thing is that the child knows what kind of food it is. Therefore, new products must be introduced carefully and in small quantities, leading by example. Getting used to new foods takes time. If you do it carefully and in a playful way, the children will be very interested. The more natural flowers will be presented on the plate, the more beautiful and appetizing the dish will be, the more it will contain various essential nutrients.
When eating, the child's mood and environment are important (for example, whether the TV is playing or there are guests), as well as whether the child is hungry.
For eating, it is imperative to set aside time to enjoy food. When eating together with the family, the child will eat faster, the example of parents is important from early childhood. Enjoy each other's company while eating.
Appearance and correct food temperature are important for a child. The child will eat with great appetite if he sees what ingredients the food was prepared from. Try different foods and cook them in different ways to ensure food variety and availability of different nutrients.
Teach your child to choose foods from different food groups so that he understands the diversity of food. Give your child the opportunity to choose their own food from suitable foods: this or that fruit, various grains, various vegetables, etc. Teach children to eat plenty of vegetables from an early age. To quench your thirst, offer water, not juice.
A child should never be scared about food. Food is not a means of punishment or reward. Do not force the child to eat, rather attract. If you force a child to eat, it greatly affects the psyche and behavior of the child and can leave a negative imprint on his entire subsequent life.
The most important child nutrition keywords:
example
communal meal
availability of suitable food
explanatory work
time
choice and decision making
When a baby is born (recommended already during the mother's pregnancy), it is the last time to review the eating habits of the whole family.
An example is one of the factors that will begin to shape the nutrition of a young child.
A child's eating habits are also shaped by what choice of food is available to the family (including the child), how meals are organized at home, etc. First of all, they will begin to influence a child over a year old.
Many children aged 2-3 are already in nursery or kindergarten, and often spend time at home only in the evenings or on weekends. These meals should form a conscious choice. Children can discuss with children and direct their nutritional wishes.
There are many ways to offer fruits and vegetables to your child:
The child likes to eat with fingers, sticks, matches. Why ban it?
As a snack before dinner, after coming home from kindergarten or while watching TV, offer your child instead of chips carrot slices, apple slices, etc.
Children love sliced ​​carrots, paprika, cucumbers and pieces of cauliflower with dipping sauce on the birthday table. Why not offer fruit on a skewer (melon, pear, watermelon, grapes).
If you're in a hurry and don't have time to eat, keep a fruit handy that you can give your child a snack.
For children, the size of fruit or vegetable pieces and how they are processed may be important. A child may prefer a whole carrot over a grated carrot salad or a stewed carrot dish.
Young children do not like to chew on large and hard carrots, but they will eat carrots cut into slices with pleasure. It is especially difficult for children to cope with carrots with a hard core.
If the child does not eat fresh fruits and vegetables at all, then cut them into molds (a month, a heart), maybe you will like it? Why not do it with the kids?
The child can happily eat a small round sandwich with a face made of vegetable pieces.
If you are making a salad for children, consider their wishes. As a rule, children like to eat different foods separately.
A child who does not eat boiled rutabagas or carrots happily eats them raw. A child who does not want to eat raw carrots will gladly eat them boiled in vegetable stew.
There are many different uses for fruits and vegetables.
Fruits and vegetables do not have to be eaten fresh or boiled, they can be discreetly added to various dishes:
soups, vegetable stews, casseroles, wok
pasta, sauces, cereals, meatballs
herbs (e. g. dill, parsley) for seasoning dishes
in pies, cakes, pizzas
fresh berry sauces for desserts, fruits in jelly and jelly
in smoothies, milk and juice drinks
Teach your child to enjoy a variety of simple salads, such as carrot or kale salad. But to get the child used to different tastes, try other salads, for example, a salad of sauerkraut, pumpkin, onions (bulb and green).
Children grow in periods, which means that there may be times when the child eats too little, and there are times when he eats more.
It is useful to ensure that food intake and energy expenditure are balanced.
If the child is very active, he should eat more.
If the child seems to be eating too little or too much, keep a food diary - for about a week, write down everything that and how much the child ate and drank.
If the child has a bowel movement every day, then the amount of food for the child is sufficient, there is no need to worry. Often it turns out that the problem is not in the amount eaten, but in the choice of food. After all, you can get as much energy from a couple of candy cookies as from a good portion of soup. Therefore, it is unreasonable to immediately grab a jar of vitamins and minerals, first of all, nutrition should be reconsidered - sufficient, balanced and varied nutrition will provide the necessary substances. The only exception is vitamin D, which all children should receive as a dietary supplement.
As long as a varied and balanced diet is available to a child, he grows and develops according to his age, there is no cause for concern. If parents still feel that the child may not be getting all the necessary nutrients in sufficient quantities, from time to time blood tests can be done by a doctor to check the health.
Ideally, it would be better not to give sweets (sweets, chocolates, cookies, soft drinks, etc.) to children under 3 years of age.
Candy or biscuits should never be given to children as a consolation, reward or boredom dispersal - on a subconscious level, this may affect his eating habits in the future. This recommendation is quite difficult to follow if the family has older children, but in this case, avoid bringing home sweets (sweets, cookies) and keep them on the table. Instead, put peeled-cut fruits and vegetables on the table.
To satisfy the desire to eat something sweet, nuts and dried fruits and berries are suitable, but one should not be too zealous with them either. Babies and young children can only be given nuts in a ground or highly ground form, and make sure that children do not have an allergic reaction to them. Clean water should always be available to quench thirst. You can drink up to two glasses of juice per week. If necessary, dilute the juice yourself, do not buy nectars, juice drinks and syrups in the store, not to mention soft drinks. While vitamin-fortified water is thought to help you get enough vitamins, one 750 ml bottle actually contains about 40 grams of sugar, which is about the daily dose of sweets for an adult. A varied, balanced, and regular diet (including cereals, fruits and vegetables, and other food groups) ensures adequate intake of vitamins, minerals, and macronutrients, as well as energy, and reduces the desire to eat something sweet.
The risk of being overweight in adulthood is higher in infants who received formula and complementary foods instead of breast milk in infancy.
It is very likely that an obese child will grow into an obese adult. Fortunately, serious obesity among children aged 0-3 years is very rare and is primarily associated with more serious diseases. At the same time, it is absolutely possible to feed a 2-3-year-old child if he is indiscriminately offered sweets, chocolate, cookies, pastries, soft drinks, etc.
To check whether the child is growing and gaining weight normally, you can look at the growth and weight curve of infants and children, and in case of underweight or overweight, it is imperative to consult a family doctor or pediatrician for further instructions. You can not limit the nutrition of the child, guided by their own ideas.
Many young children go to nursery from about 1.5 years old. This means that often on weekdays the child eats out three times - breakfast and lunch, as well as dinner.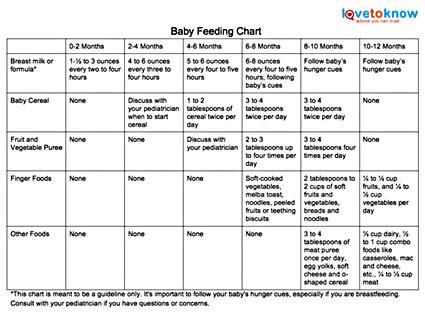 According to how much time the child spends in kindergarten, how many times and what he eats, it is necessary to form the child's home meals. The body needs to be regularly provided with the necessary amount of energy, so it is important to stick to daily meals. Keep up to date with the weekly menu in kindergarten, make different options for homemade dinners or weekend lunches. The more different tastes and dishes you introduce your child to from an early age, the easier it will be for him to get used to food in kindergarten.
In Estonia, food regulations have been developed in pre-school child care institutions, which are regulated by an order of the Minister of Social Affairs.
It is not so easy for children under one year old, even under 2 years old, to find the right food if you are not eating at home. Meals offered to children often include too much salt or sugar. Children's meals may appeal to children (often due to their high fat, sugar and/or salt content), but their nutritional value is often very low.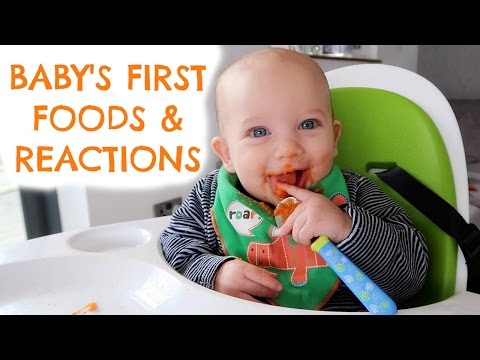 Instead of children's meals, it is better to choose a regular dish or soup and ask for it to be prepared with as little salt as possible. The food offered in fast food places is generally not suitable for children under 3 years old (and in fact, adults).
When a child turns one year old, the dishes offered on the occasion of his birthday are intended primarily for visiting adults and other children.
Depending on the age of the children, their age recommendations can be used.
Food offered to the birthday person must be prepared without salt and sugar. Sweets, soft drinks, potato chips and other products that are very popular at children's birthdays are best removed from the festive table of a child who is one year old, and even 2 and 3 years old.
Dishes on the festive table of a 2-3-year-old child should have a mild taste with minimal or no added salt and sugar.
Child-friendly chopped vegetables such as carrots, paprika, cucumber and cauliflower pieces with unflavored yoghurt dipping sauce.
You can offer fruit on a skewer (melon, pear, watermelon, grapes).
If desired, you can prepare more dense dishes (salads, homemade pizza, etc.), but they must be prepared from minimally processed raw materials.
If you offer baked goods, try to find low sugar options (raw sugar, agave syrup, etc. are not good alternatives).
Always read the label on food packaging! This will help you make a more informed choice.
The allowable amount of supplements for children is usually less than for adults (the maximum amount is based on the body weight of an adult). Therefore, be careful with colored sweets, drinks, cookies with a long shelf life, desserts and sausages, products containing synthetic sweeteners.
If the child is old enough to participate in the grocery shopping, let the child choose between suitable foods: one or another fruit, various cereal products, various vegetables, etc.
Avoid the shelves with sweets, biscuits, soft drinks, etc. , so that the child does not have a desire to buy sweets. Ideally, it would be to introduce the child to sweets, etc. in small quantities and rarely, and also as late as possible, and exactly after the third year of life. Unfortunately, this recommendation is difficult to follow if there are older children in the family.
What to do if the child in the store constantly whines and cries to get what he wants? Read practical tips here.
Children under 3 years of age should not and should not be given gadgets, especially with meals.
The child should not be taught to watch TV while eating, as this diverts attention from eating and, in turn, creates poor eating habits in the child. While eating, all attention should be paid to the process of eating.
Children under 3 are usually very active and need extra energy.
The principle of a healthy lifestyle is that the amount of energy received from food and the amount of energy expended are in balance.
All children should be as active as possible from an early age - climbing, crawling, walking, jumping, chasing a ball, playing in the yard. Parents themselves should orient their children to the movement, be an example to them.
Mobility habits formed in childhood are the basis for adult mobility habits.
Before eating and preparing food, you and your baby should always be thoroughly washed to prevent possible germs that cause disease from getting into the stomach. If food is interrupted (for example, due to a trip to the toilet), hands should be washed again before continuing to eat.
Teeth should be taken care of before they erupt. Clean water and a soft brush can clean the gums of a two-month-old baby, and must be continued after the teeth erupt. Toothpaste should be used only when the child can spit it out. Teeth should be brushed in the morning and evening. After eating, you can rinse your mouth with clean water.
In terms of teeth, there should be no more than 5 food contacts per day (3 main meals, 1-2 snacks), with a gap of at least 3 hours between meals.
Download

WORKSHEET: How to give orders to a child?

How to make agreements and set boundaries?
Russian Union of Pediatricians
Nutrition for children aged 1 to 3 years
The period from 1 to 3 years of life is a crucial stage in the transition to an adult type of nutrition, which has certain features. In order to ensure that all the necessary nutrients enter the child's body and at the same time prevent an excess of individual nutrients, nutrition should be balanced and varied.
The daily amount of food for children aged 1 to 1.5 years should be 1000-1200 g, from 1.

5 to 3 years - 1200-1500, the amount of food in one feeding should not exceed 300-350 ml. The diet consists of three main meals per day and two snacks. It is considered optimal when breakfast is 25% of the total energy density of the diet, lunch is 30–35%, dinner is 20%, and additional meals are about 10%. In general, the child can eat the same food as the rest of the family.
In the diet of a child of 1–3 years of age must be present daily : animal or poultry meat, dairy and sour-milk products, vegetables, fruits, bread, cereals, vegetable and butter; fish and eggs are included in the diet 2-3 times a week.
Cereal products: bread - 2-3 servings per day, cereals and side dishes - 1 time per day
Fruit and/or vegetables: at least 5 times a day
Dairy products: at least 3 servings per day (including those used to make cereals, yoghurts, fermented milk drinks, cottage cheese, infant formula or breast milk).
Domestic pediatricians recommend that when preparing a diet for children aged 1–3 years, preference should be given to specialized children's dairy products of industrial production that meet high quality requirements and safety indicators for this age.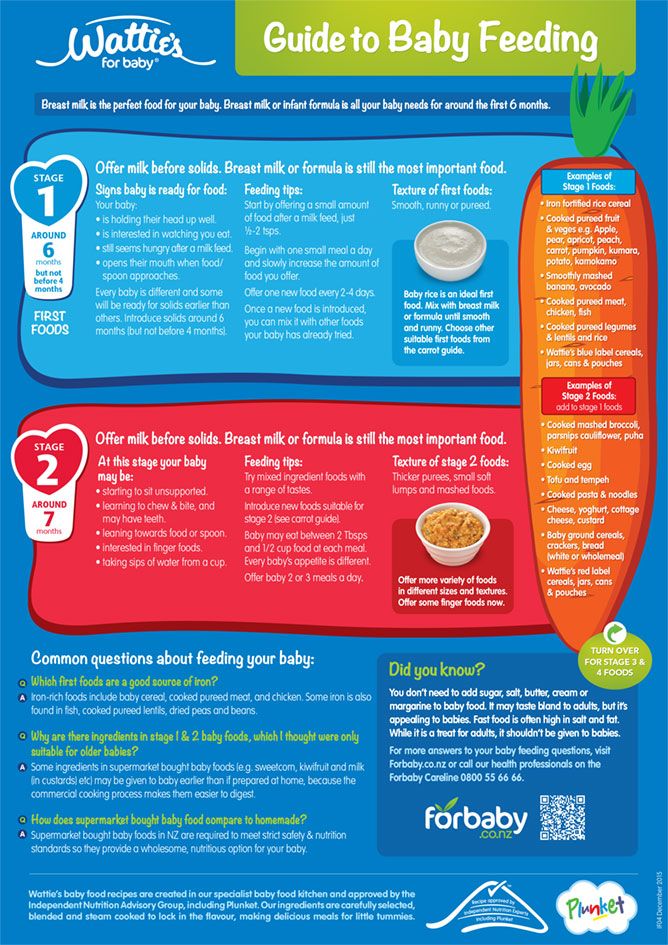 Most children's dairy products are additionally enriched with vitamins and/or minerals and other biologically active components, taking into account the physiological needs of children of this age. At the same time, in foreign recommendations, children over 1 year old are offered the gradual introduction of whole cow's milk, which is rich in fats necessary for proper growth and development, the absorption of vitamins A and D, the development of the brain and nervous system of the child.
Meat dishes: 2-3 times a day
Fish dishes: 2-3 servings per week
Eggs: 2-3 per week
Dietary fats: 3-4 teaspoons of butter and/or vegetable oils per day
When cooking, use the minimum amount of salt and sugar, and do not add them to industrial products.
Offer your child a variety of foods and let them choose for themselves. Children love to eat on their own, so if possible, offer food that your child can eat with their hands.
It is important to remember that a baby can choke on pieces of food, so whatever you give your baby should be crushed or cut into small pieces that can be easily chewed.