12 day old baby feeding every hour
My Baby Wants to Breastfeed All the Time! Is This Normal?
Frequent Feeds Are Very Common!
In the first few days after birth, it is very common for newborns to feed constantly, probably around 12 or more times per 24 hours. Newborn babies drink very small amounts frequently in the first 1-2 days.
Most newborn babies only drink about a teaspoon (5-7ml) of colostrum at each feed on day one. This is just perfect as their tummy is about the size of a cherry and holds about 7mls at each feed on day one! Perfectly designed!
By day two you start to make a little bit more colostrum at each feed and this gradual increase in milk each day stretches bub's tummy allowing them to drink more.
Colostrum is a sugary delicious drink but it is not jam-packed with fat at this stage, which means baby needs to keep feeding very often to stay full up.
Remember, every time your baby feeds it helps your breasts build your milk supply in the first month. As your milk increases in volume, from around day 3 onwards, you will notice your baby starts to have longer sleep periods of around 1.
5 – 3 hours mostly.
During the first month, newborn babies need to feed on average 8 – 12 times every 24 hours to ensure they are getting enough milk and that you stimulate the breasts enough to keep building your milk supply. One you have established a good milk supply in the first month you may find that your baby changes their feeding pattern again. Many mums report this happens around 6-8 weeks after birth.
After this first month, research has shown us that babies will breastfeed anywhere from 4-13 times every 24 hours, but most babies still feed on average 10-11 feeds every day.
Each mum and baby's breastfeeding pattern is different and this is perfectly normal. It is just down to the levels of fat in your milk (and fat levels change throughout the day) and the amount of milk your breast can hold at each feed, as well as how your baby is feeling.
Babies Find Breastfeeding Relaxing
Most babies find breastfeeding very comforting and, just like if we feel upset a hug can do wonders.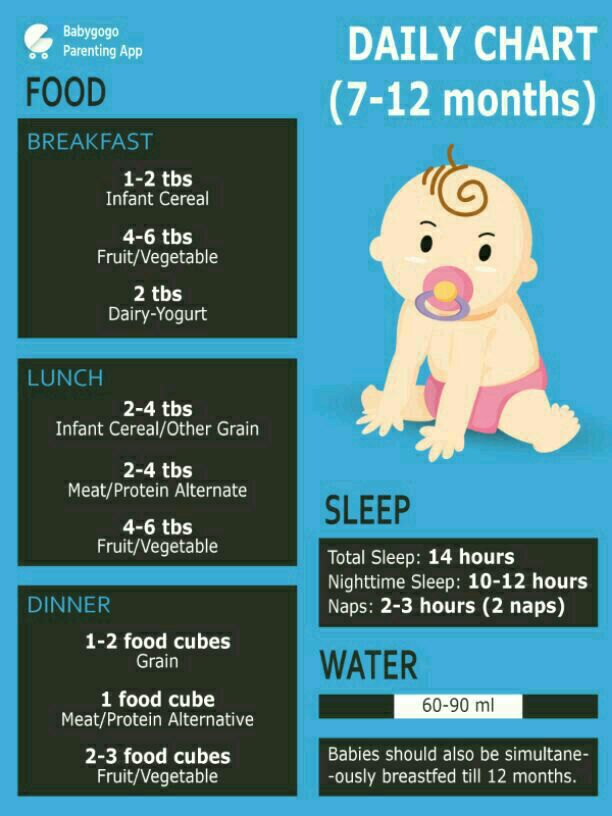 Likewise, a short extra breastfeed does the same for calming our babies!
Do not compare yourself with another mum and baby's feeding pattern. It will most likely be completely different from yours. Trying to "force" your baby into strict routines often brings with it tears and stress for mum and bub!
There are, of course, some mums who say that a routine was the best thing for their baby. But these babies are probably the very small percentage of babies who naturally feed every 4-5 hours and would've gotten themselves into a strict schedule anyway!
For most babies, a strict routine does not work! Try and go with the flow, listen to your baby's cues for when they would like a feed and feed them. Just like us, they will not stick to the same "routine" every day.
I bet you didn't have the same things to eat, in the same quantity, at the same time, with the same glasses of water, cups of tea or snacks as you have today! So why do we think this is normal for our babies?!
Cluster Feeds Continue After the First Few Days
Most mums report that their baby feeds frequently and is unsettled more so during the evening hours, most commonly between 6 – 10pm.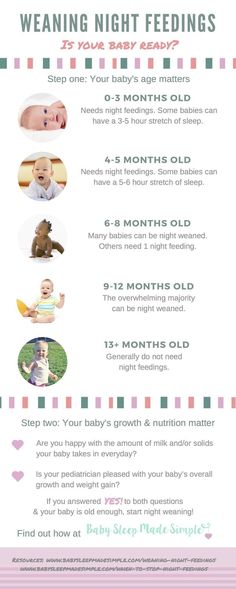 Mums often say that their baby wants to be held constantly and feed "all the time" and that baby cries when put down in their cot.
This is a very normal and common behaviour for babies who are otherwise content during other parts of the day, feeding and gaining weight well and are generally healthy.
Babies do have these periods of cluster feeding, often most present between 2 and 9 weeks of age, but of course some babies will have these periods for several more weeks and still be totally healthy.
Researchers think it is a developmental stage that all babies naturally need to go through. There are a huge number of processes going on in a baby's brain in the first year. Babies can easily get overwhelmed or dysregulated in the first few months in particular.
Babies who are overtired or overwhelmed, find it hard to calm down by themselves in the first few months of life and need someone to help them. And what better way to be calmed than having a breastfeed, which of course is not just food, but also a pain reliever and a happy hormone giver!
Also, being held and rocked allows baby to feel safe and warm, like being back in the womb.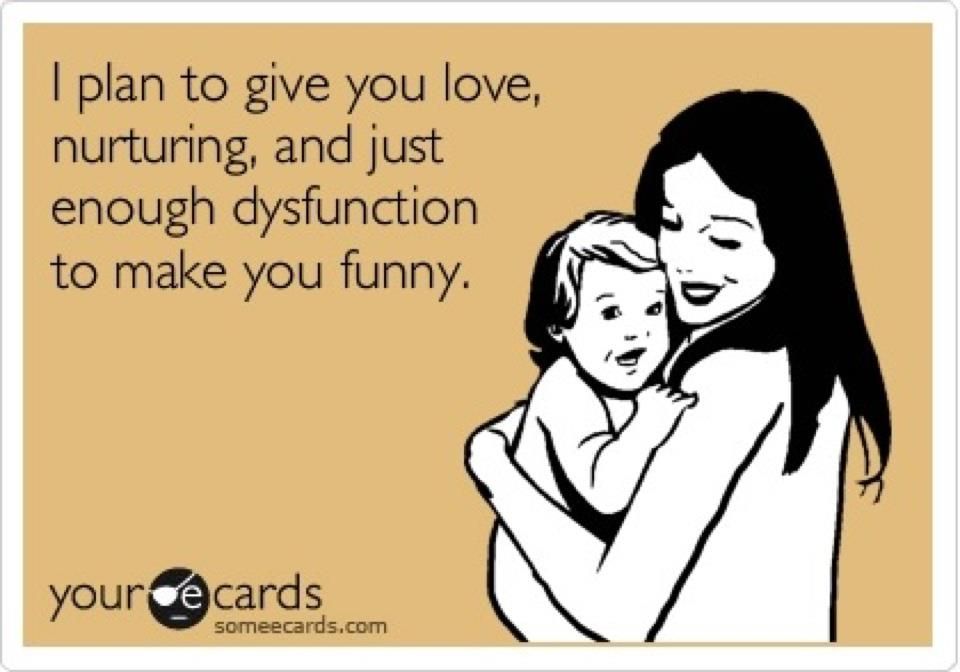 So, it makes sense that they need to be held and fed so much in the evenings after a big day in the big wide world!
Normal Can Still Be Tiring!
Even though this is normal, it doesn't stop it being exhausting. So, it's important to note how you are feeling and coping.
Some of us have another person around to help us out, whilst other new mums have to manage alone during the cluster feeds. Regardless of your situation, it is important to realise that cluster feeding is normal.
If you are responding to your baby by holding them and feeding them, yet they are still crying in-between feeds you are not causing harm to your baby, you are still showing them love and they will calm when they are able to.
The other thing to remind yourself is that this is temporary. It is important to not place any demands on yourself during these times. Try preparing dinner at times in the day when baby is sleeping well and just re heat and eat when you can during the cluster breastfeeds!
If you have support, share the holding and rocking of baby with another person to give you a break.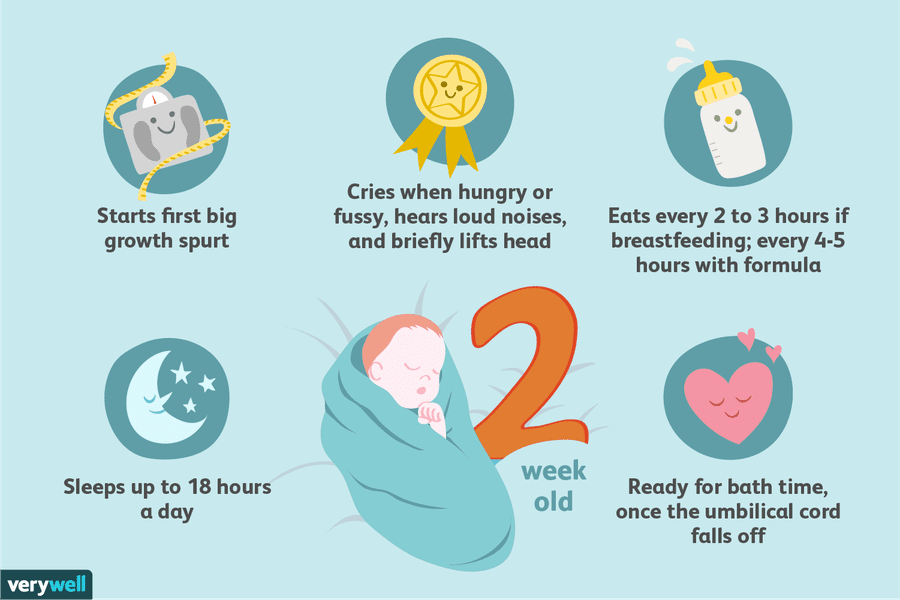 If you do not have supports around at that time, listen to your instincts; if you are starting to feel like it is all too much and you feel worried that you are not coping, place your baby safely in their bassinet and walk away to calm down for a few minutes, before coming back to hold baby again.
You could also try knocking on the door of your neighbour, who you know and trust, and asking them to hold your baby for 15 mins or so to give you a break.
Most people will understand and, if they have children, they will have gone through the same themselves. Doing this will not harm your baby, but, will give you time to relax a little and recharge.
If you are finding that you are not coping during other parts of the day then it is important to talk with your GP or contact PANDA http://www.panda.org.au/  for some extra help and support.
If you are concerned that your baby's crying seems abnormal and you are worried if your baby may be unwell. Please get first line advice from these helplines (below).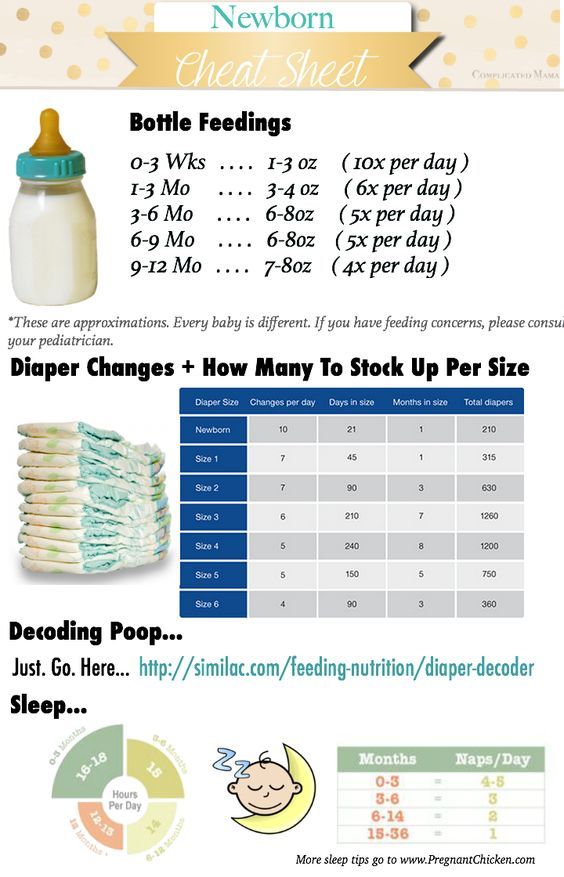 They will be able to give you support and further guidance:
Health Direct helpline (covers all of Australia) 1800 882 436
Maternal and Child Health Nurse 24-hour helpline on 13 22 29 (if you are in the state of Victoria)
Other Things Which Can Help to Relax Babies During Cluster Feeding Times
Skin to skin contact
Having a bath with your baby – only do this if you have another person to help you and baby in and out of the bath and keep you both safe.
"Rocking your pelvis like Elvis" – Whilst holding your baby, try some rocking and swaying moves whilst holding baby either upright, over your arm like superman or in a cradle hold. Each baby will be different in the positions they prefer. You Maternal and Child Health nurse can show you positions for holding and calming babies.
Carrying your baby in a sling. This keeps baby nice and close and creates a womb like environment.
As you rock your baby make a loud "shuuusssshhhh" noise.
This is actually calming for babies as it mimics the sounds of being inside the womb.
Try taking 5 deep breaths with your eyes closed before breastfeeding baby to ensure you are relaxed and not tense.
Make sure you get extra sleep in the day time, even if you don't feel like it make sure you lay down in a darkened, quiet room to rest your body and brain. Over the next few days you'll soon be drifting off to la la land easily.
Lastly, remember that you cannot spoil a baby by holding them too much. All the information about spoiling babies came out of textbooks written in the early 1900's!
We have known for years and years that holding and listening to your baby's needs is the best thing to do, yet we still hear this very bad advice! So listen to your gut instinct and cuddle, love and feed your baby as they need it. This phase will pass and get easier over the next few weeks.
For more information head over to our Medela Australia Facebook page.
Do you ever feel like your baby wants to feed all the time, especially at certain times during the day? Let's have a chat and support each other!
What To Do When Baby Is Feeding Every Hour (& Not Sleeping!)
What's in this post.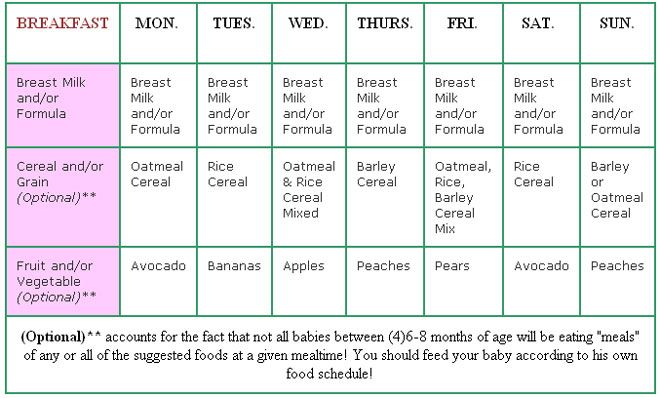 ..
Is your baby feeding every hour and not napping or sleeping well? Here's how you can handle when your little one nurses nonstop.
---
First let me say, mama, that the newborn period can be rough.
You feel like you were a normal human just a few short weeks ago and now, well, you're a walking milk producer and baby just won't settle.
You're exhausted, weary, and ready for your newborn to sleep. 
➡️ The good news is this: with a few tweaks you can stop feeding every hour.
Here's why your baby feeds every hour
If your baby feeds every hour, they are "snacking."
Snacking means they are drinking enough fore milk (the less nutrient dense milk that lets down first) that they are filled up enough to doze off in mama's arms.
Or, some babies, will stop feeding after a few minutes and just stare up at you with those Big Newborn Eyes👼.
Either case… baby is snacking instead of taking a full feed.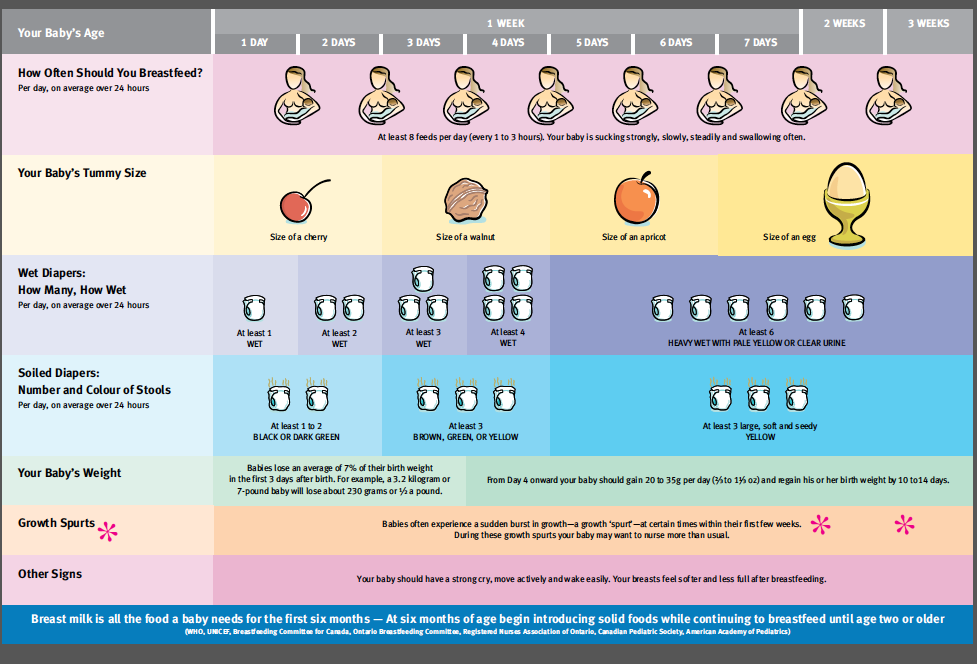 Read These While You're At It
How to get your baby to stop feeding every hour
If you want your baby to take full feeds, the first thing you need to do is get them on a proper newborn breastfeeding schedule. 
You aren't going to become a slave to the clock, but you're going to stop the snacking.
Instead of cluster feeding on purpose, right now, you're cluster feeding by accident.
How do you do that?
By only feeding baby every 2.5 to 3 hours and then, at those feeds, giving baby full feeds. 
Newborns will naturally only need to feed every 2.5 to 3 hours if they're taking full feeds each time.
If your baby has a habit of snacking, they will not be the ones to stop it, you'll have to.
Newborn Feeding Chart
Use this simple printable chart to track your feeds to make sure baby is fed, your supply is up, and everyone is well.
Here's how to keep baby awake during breastfeeding
When baby feeds for 5 minutes then nods off, you'll need to swoop in and keep baby awake.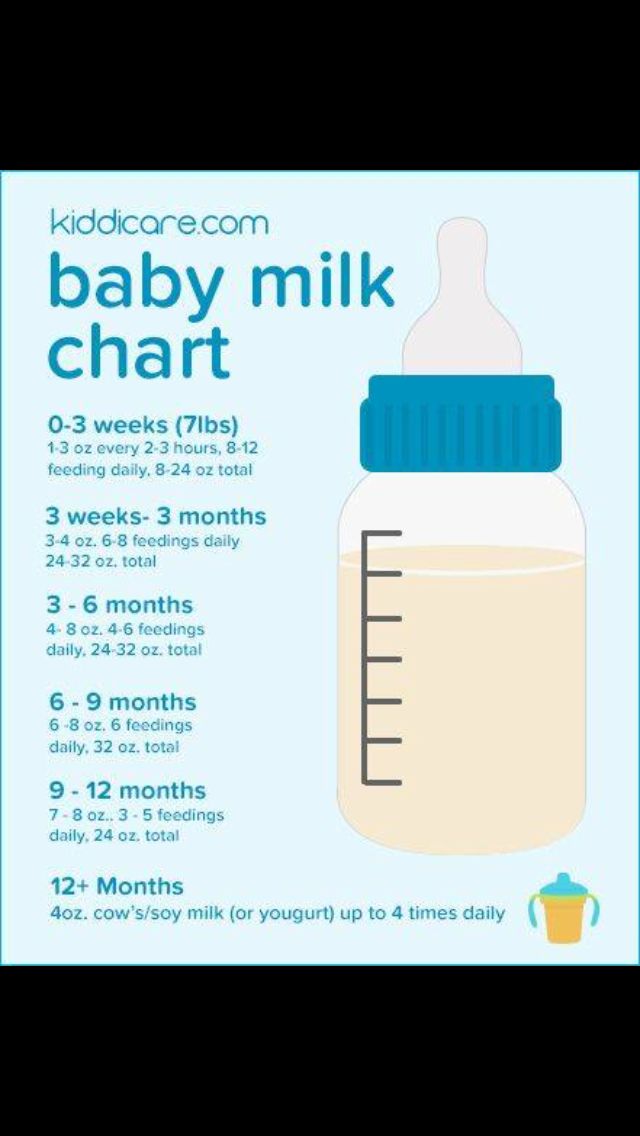 This will help baby get as much milk in as possible and will help them to take better naps.
Rub baby's cheek
Rub baby's hands or feet in circular motions
Unswaddle baby (a must if you want to avoid day night confusion)
Use a wipe or wet wash cloth to rub on baby during feeds
Stop feeding and hold baby up, speaking to baby
Take baby outside or somewhere that's a change of scenery
Make noise, get near siblings, talk to baby
Keep the lights on
Read: Is Sleep Training a Baby Bad or Dangerous? Let's Talk Facts!
The reason baby doesn't sleep well when they feed every hour
Your little one will likely not take good daytime naps if they are not taking full feeds.
They aren't full enough to stay drowsy and asleep as they transition sleep cycles.
When they transition from active to passive sleep (or vice versa) if they aren't full and are hungry, instead of just continuing the nap, they'll become fully alert and ready to feed.
And then, because they only took a short nap, when you feed again for 5 to 10 minutes, they'll be lulled back into a sleep.
➡️ Continuing the cycle of accidental cluster feeding and an overtired baby. 
Related Reads:
The Biggest Baby Sleep Myth That Backfires Every Time (And Makes Over Tired Babies)
The Ultimate Guide To Baby Sleep Times (Naps & Bedtime)
How to stop the cycle and get on a good routine
The first thing you need to do is to stop baby from snacking every hour.
Encourage full feeds.
If baby is older than 6 weeks and wants to feed after one hour, consider offering a pacifier (we use these stuffed animal ones) instead.
This may help baby get back to sleep for a longer nap, and will mean the next time you feed baby will be hungry enough to eat a full feed. 
Do the best you can.
Baby has been in the snacking habit and may resist the change, but eventually you'll see that you have a far less whiny baby on your hands when they have full tummies and are well rested.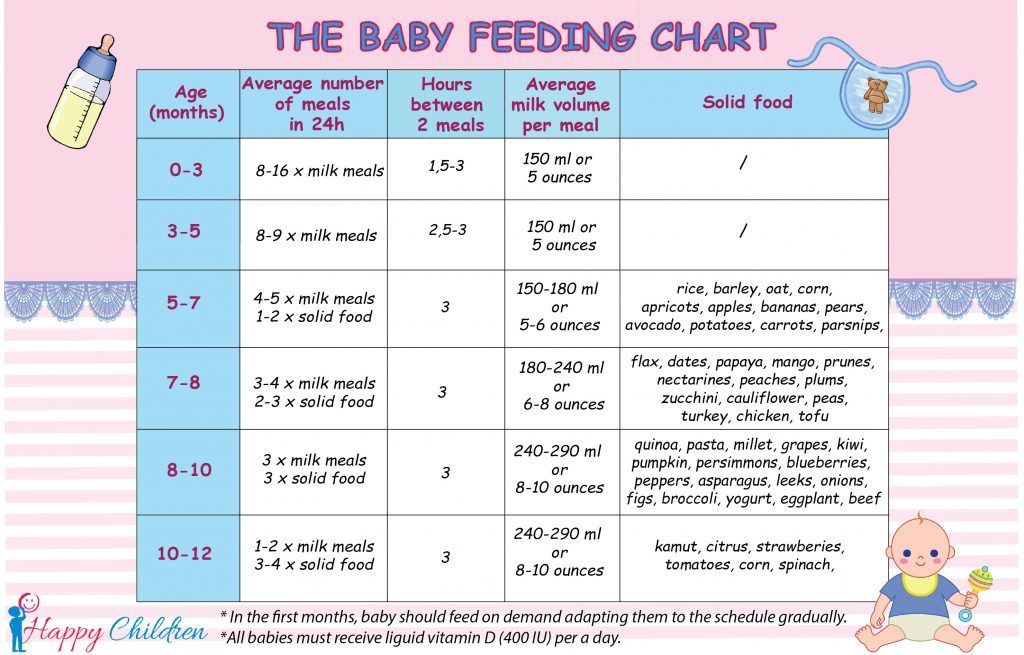 Read: 8 Reasons You've Got A Whiny Baby And What To Do About It
Sleep Little Lamb
Create sustainable sleep habits for your little lamb so the whole family can sleep peacefully without the stress, drama, and tears.
Learn More
How to get your newborn to nap better
After you make sure that baby has full feeds, you'll want to work on the napping…
I encourage you to read my full post on baby sleep here – Foolproof Baby Sleep Tips — Routines, Habits & Strategies.
@amotherfarfromhome Follow for more tips like this one! #newmommas #momstrugglesbelike #tipsformom #mommingit #sahmom #parentcoach #mommingallday #newbornbabytips ♬ Sunroof – Nicky Youre & dazy
Here is how to approach napping with your baby:
Newborns should only be awake for around 45 to 90 minutes at a time (including feeding!) so your newborn routine and your newborn sleep schedule should have a nap after every single feed.
Don't rock baby to sleep in your arms and then try to put him in the crib because when he transitions through the sleep cycles he'll realize he's not in your arms… and he'll wake up early.
Read: The Top 10 Indicators It's Time to Sleep Train
Establish a basic routine with your baby. You can follow this newborn routine here or modify it slightly.
Put your baby to sleep drowsy but awake.
Establish some wind down routines for your little one prior to nap.
Focus on cluster feeding in the late evening hours which will help baby top up and sleep better throughout the night.
Identify any sleep props your baby has (things that prevent him from transitioning and sleeping well on his own) and replace those with sleep associations.
28 Things To Do If Baby Won't Sleep CHECKLIST
Here's a handy dandy list of 28 things to try so baby will stop fighting sleep and sleep longer and later.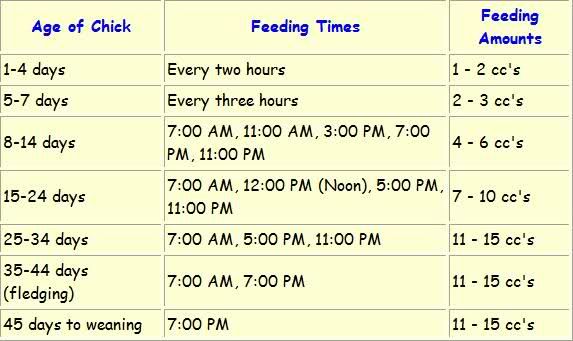 Recap and FAQ… How to get baby to stop feeding every hour and start sleeping
Why does my baby feed every hour?
Short answer… because you let him. Encourage baby to take full feeds and then baby won't need to feed sooner than 2.5 or 3 hours between feeds throughout the day.
Perhaps even less at night.
Is ten minutes a full feed?
Probably not. 
If baby will feed for ten minutes then nap and wake up to feed around 2.5 hours later, it might be.
My daughter fed no longer than 15 minutes per feed, but she could go 3 hours between feeds so, for her, it was a full feed.
Why does my baby want to breastfeed constantly?
If your baby wants to feed constantly, but never feeds that much, then it's likely an association between feeding and comfort.
You can create other positive associations by cuddling, singing, rocking, baby massage, and other things that will help you to feel bonded to baby (so you can enjoy baby now!) but not be open for milk business all day.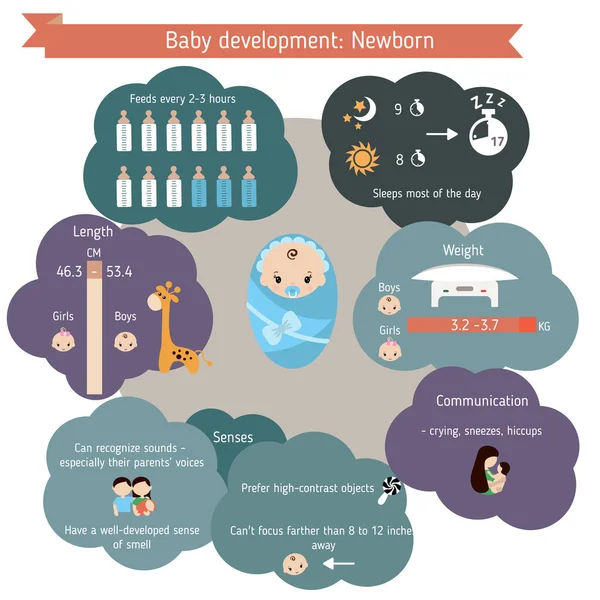 Is feeding every hour cluster feeding?
Yes and no.
Cluster feeding is generally something a breastfeeding mother does on purpose in the late afternoon early evening period (feeding every 2 hours, say) to help give baby all the nutrients he needs so he will sleep later and longer.
Feeding every hour is more like an accidental cluster feeding and if baby isn't having full feeds then it's more like Comfort Nursing, not cluster feeding.
About those growth spurts…
Do babies feed every hour when they are going through a growth spurt?
If your baby is going through a growth spurt they will want to feed more often.
This helps your milk supply increase. It's how you can know if baby is getting enough milk.
If baby is feeding every hour two and taking these feeds seriously – full feeds – then it's likely a growth spurt or milk supply issue.
Or if baby is trying to feed every hour or two and only feeding for five minutes here or there, it's not likely a growth spurt.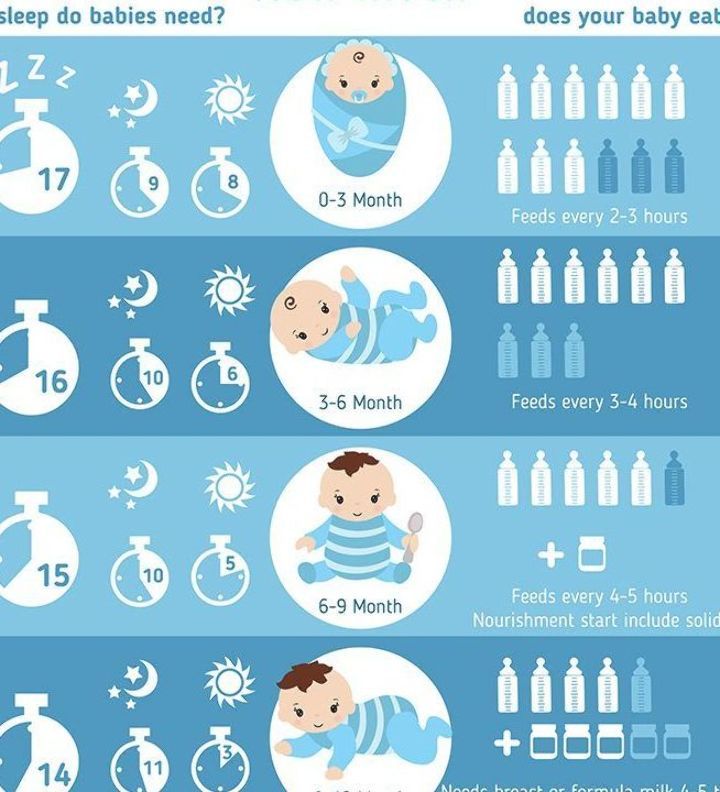 Why does my baby nurse for 5 minutes and then cry?
This could be a number of things.
Baby could have reflux or you could have hyper-lactation.
Baby could have uncomfortable gas.
Or baby could have a food sensitivity to something you've eaten. If this persists past a few days, I'd go in to the doctor and rule out the above causes.
Newborn Feeding Chart
Use this simple printable chart to track your feeds to make sure baby is fed, your supply is up, and everyone is well.
Milk supply?
Why does my baby always seem hungry and never satisfied?
This could be your milk supply. Here's how to know if baby is getting enough milk. 
Could be that baby is going through a growth spurt which means baby is more hungry.
Baby might be teething and eating is not comfortable so he's not feeding well and in pain. Try pain management for babies who are going through teething.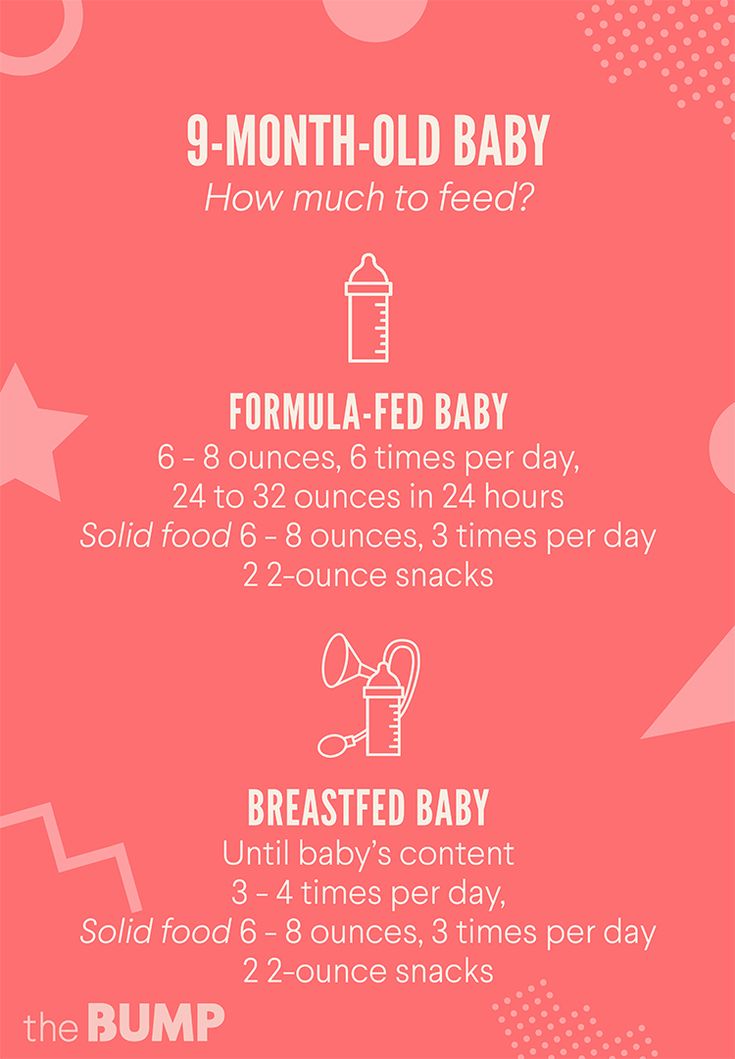 Why is my newborn feeding for hours on end?
Short answer: they don't. 
They may stay at the breast for a long time, but that doesn't mean they are actively feeding.
If your baby will take a pacifier you'll see that they will also suck at the pacifier while sleeping.
Encourage your baby to be awake for feeds and then, after 30 to 45 minutes, take baby off the breast and let them take a nap in their own crib.
Sources:
The importance of schedules and routines
Routines minimize chaos which promotes resilience and regulation
Routines indicators of predictable family life contributing to childhood development
::
What is normal breastfeeding? | Interview with Dr. Jacqueline Kent
It can be difficult for new mothers to understand if breastfeeding is going well, so we decided to ask the expert if it is possible to talk about the norms when it comes to breastfeeding.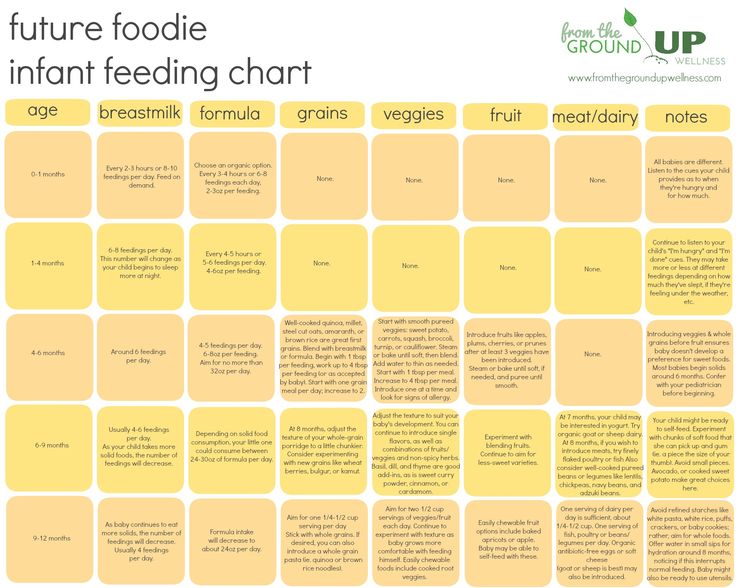 Share this information
Dr Jacqueline Kent, Research Fellow, Hartmann Human Lactation Research Group:
Jacqueline joined the University of Western Australia research team in 1986 and received her PhD in 1999. She is currently researching the biochemical and physiological aspects of breast milk synthesis and release in search of scientific information to help mothers breastfeed longer.
Dr. Jacqueline Kent and her colleagues have been studying breastfeeding for many years. As it turned out, for all mothers and babies, this process occurs in its own way.
What were the most surprising results of your research?
Variety. It turns out that the limits of the norm are extremely wide.
We are used to textbooks that say that an infant should eat 8-12 times a day and gain 150 grams per week. But babies don't read textbooks and do things their own way! Some gain weight more slowly, others very quickly.
We observed infants aged one to six months who were exclusively breastfed.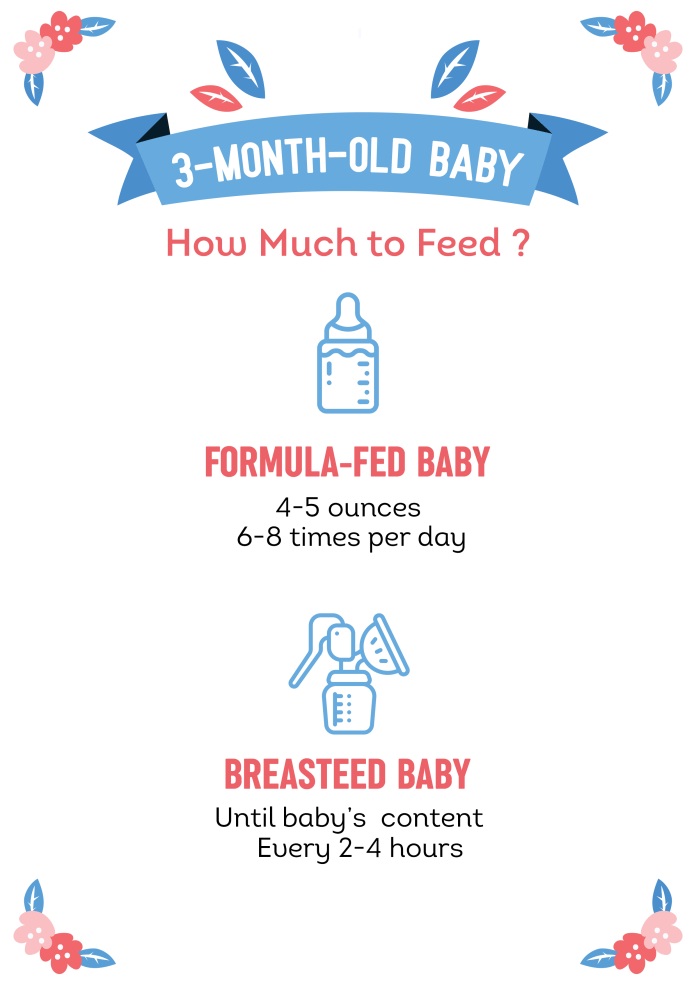 As our studies have shown, on average, a child is breastfed 4 to 13 times a day, and the duration of one feeding varies from 12 minutes to 1 hour. 1
How much milk do breastfed babies usually consume?
According to our research, the volume of milk consumed by baby
ranges from 54 to 234 ml per feeding. 1
Sometimes it seems to the mother that the baby ate well, but when weighed, it turns out that he ate very little milk. And it happens the other way around: the child is distracted, breastfeeds for only a few minutes and still eats 100 ml of milk. Even if the baby is restless, this does not mean at all that he is malnourished.
All babies are different, but they all get the amount of milk they need in one way or another. One needs 500 ml of milk per day, while others eat up to 1356 ml!
By the way, boys on average eat 76 ml more milk per day than girls. The main thing is that you have enough milk, and the baby will decide when and how much he will eat.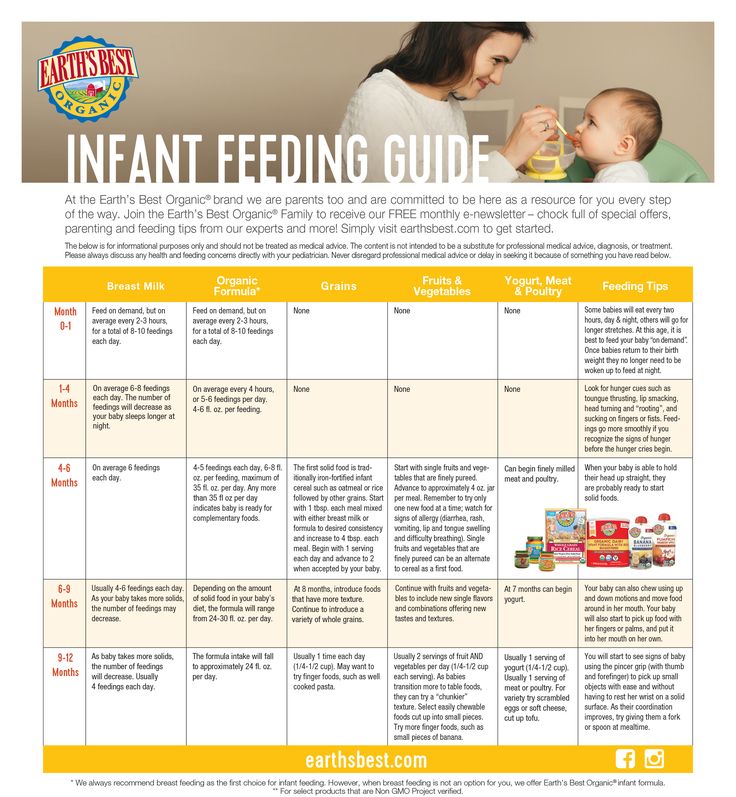 Should I offer my baby a second breast?
I advise offering the second breast to the baby after the first has been completely emptied. If he accepts it, then he hasn't finished eating. If not, don't worry. Let the baby decide for himself - only he knows when he is full. According to our research, 30% of babies get enough milk from one breast, 13% eat from two breasts at each feed, and 57% from time to time. 1
How do you know if a baby is getting enough milk?
In my experience, mothers often blame themselves for not producing enough milk. Ask yourself: Is my child growing? Is he putting on weight? Is he cheerful? Is his skin healthy? How often does he get diapers dirty? If the answer is "yes", then the baby is getting enough milk, no matter if he eats a lot or a little.
What is the most common misconception about breastfeeding?
Mothers usually think that the older the child gets, the more often
he needs to be fed and the more milk he will eat.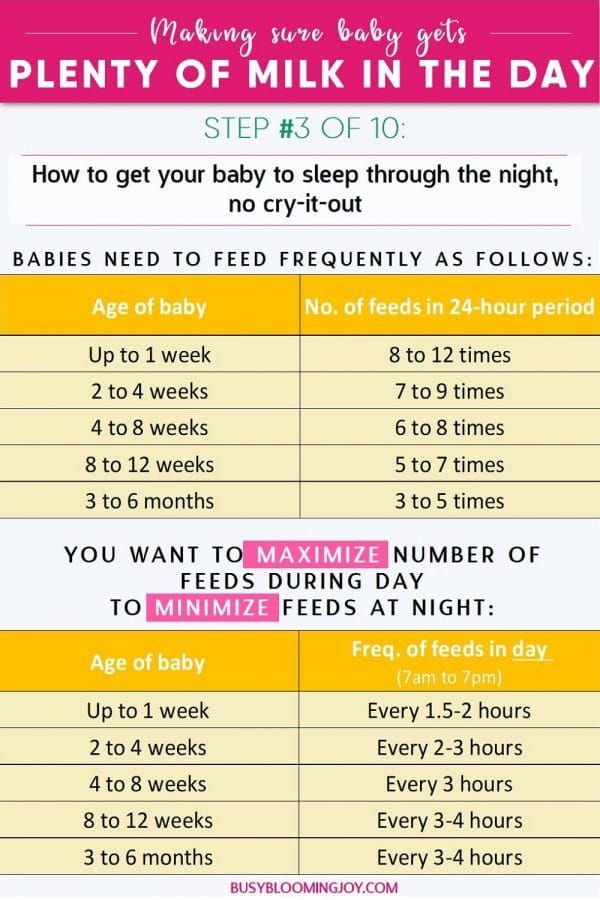 They are often surprised to learn that between the 4th and 26th weeks, total milk production normally does not change. 2
In the first few months, the baby grows very quickly and his metabolism is accelerated. The milk that the child consumes during this period is almost completely used for growth and maintenance of metabolism.
Between the ages of three and six months, metabolism slows down and growth slows, so the same amount of milk is sufficient for the baby. In other words, the baby does not have to consume more and more milk as they grow older. On the contrary, feedings become shorter and less frequent, but at the same time the child receives the same amount of milk, because he suckles better.
Do studies say anything about the age at which breastfed babies start sleeping through the night?
Most babies need to be fed at night.
A baby's stomach is not large enough to go all night without a feed, and breast milk is digested very quickly.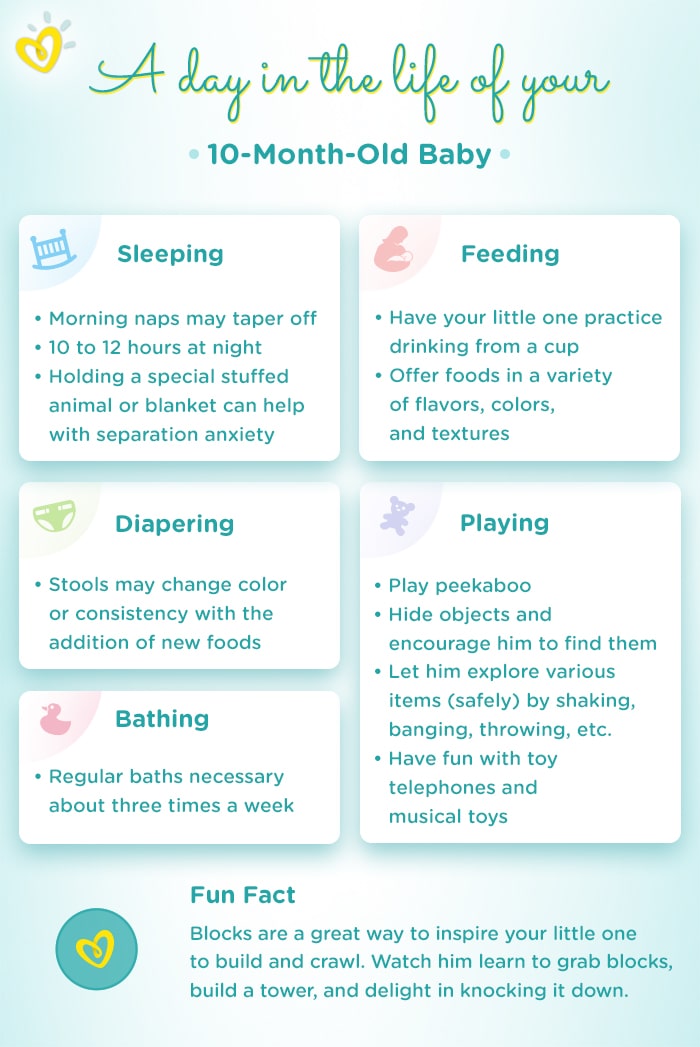 Therefore, it is natural for the baby to wake up at night - and this usually continues for at least the first six months. Feeding at night is normal. When you feed your baby at night, do not even hesitate - all over the world at this moment other mothers of babies of the same age are doing the same. Be patient - it usually only lasts a few months. 1
What worries new mothers the most during the first few weeks of breastfeeding?
The most common concern is whether the baby latch on properly, sucks well, and is full during feeding. Often mothers also worry about sore nipples. The main thing is to find the right position for feeding from the very beginning and ensure that the baby is latching on correctly. Practice shows that this significantly affects the flow of milk and the convenience of feeding.
What breastfeeding symptoms should be of concern?
Milk production usually returns to normal levels two weeks after delivery. If the child does not begin to gain weight on the fifth or sixth day of life, it's time to sound the alarm.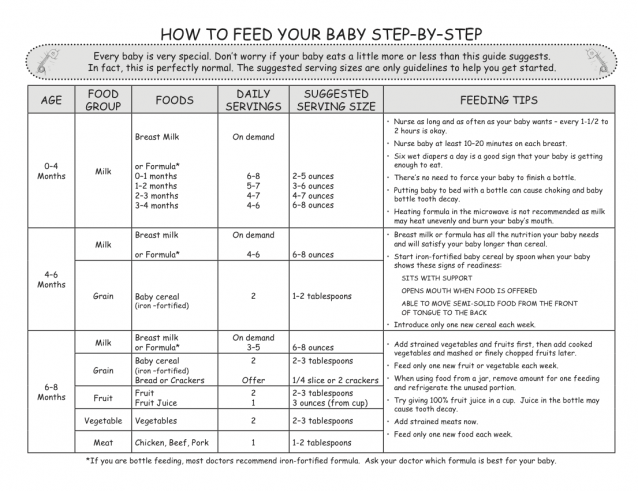 You should contact your doctor to make sure that milk is being produced and that its composition is changing from colostrum to mature breast milk.
What advice would you give to a new breastfeeding mother?
Try to ensure skin-to-skin contact with the baby as soon as possible after delivery. If possible, feed your baby within the first hour of life, or at least breastfeed. As soon as possible, contact a specialist to correct the position and grip of the breast during feeding and thus avoid damage to the nipples.
Feed frequently. Young mothers do not immediately succeed in correctly recognizing the signals that the child gives. Be sure to feed your baby on demand, and not at set intervals. Offer the breast as soon as you notice any signs of hunger - as a rule, the baby suckles better when he is calm. If he cries, it is more difficult for him to take the breast. If you are not sure what the child wants, offer him the breast. He decides whether he wants to eat or not.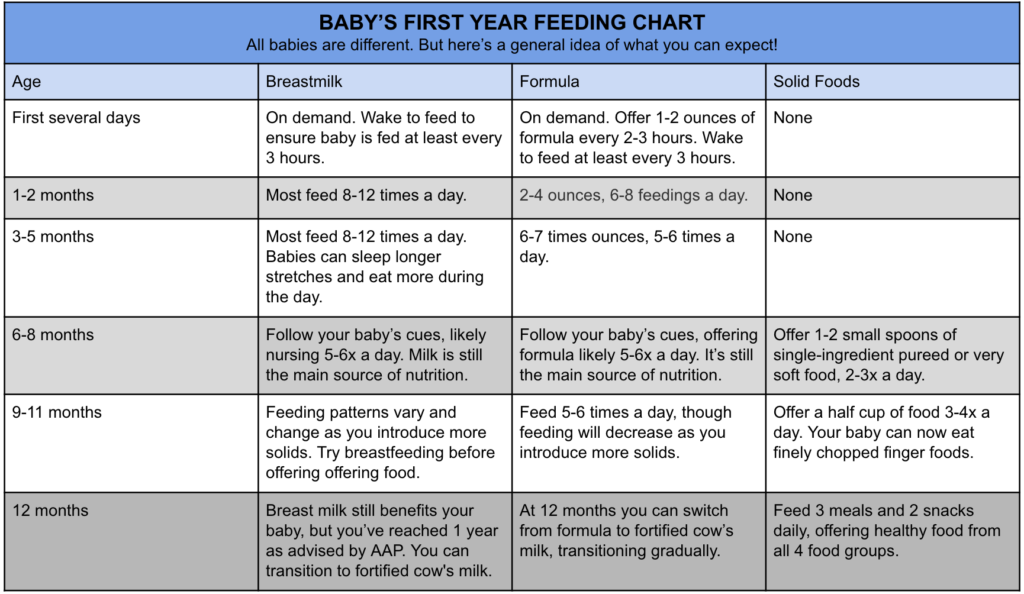 To learn more about Dr. Kent's research, download infographic "How to determine the limits of normal when it comes to breastfeeding" or see it below.
Literature
1 Kent JC et al. Volume and frequency of breastfeedings and fat content of breast milk throughout the day. Pediatrics . 2006;117(3): e 387-395. - Kent J.S. et al., "Amount and frequency of breastfeeding and fat content of breast milk during the day." Pediatrix (Pediatrics). 2006;117(3):e387-95.
2 Kent JC et al. Longitudinal changes in breastfeeding patterns from 1 to 6 months of lactation. Breastfeeding Medicine . 2013;8(4):401-407. - Kent J.S. et al., Longitudinal changes in breastfeeding patterns from 1 to 6 months of lactation. Brest Med. 2013;8(4):401-407.
The child asks for food every hour: feed according to the regimen or on demand?
Kizino Polina Aleksandrovna
pediatrician, perinatal psychologist
What should and should not be done if a newborn baby asks for food every hour? Polina Kizino, a pediatrician and leading expert of the Smart Mama online school, gives advice on breast milk and formula feeding, as well as on cluster feeding of an infant, which will help even experienced mothers.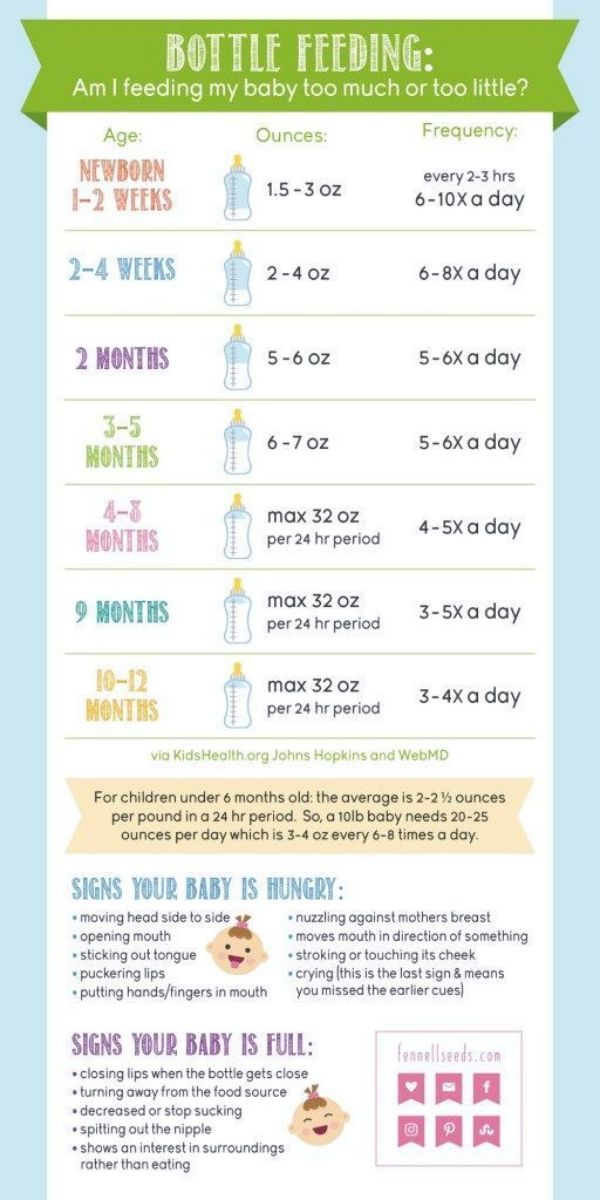 — Polina Aleksandrovna, why does the child ask for food every hour?
— A child needs frequent feedings at certain periods of his life and development. Here, the main problem is that often mothers do not distinguish between the child's need for food and his anxiety for other reasons. For them, a fussy baby is always hungry and needs to be fed. But acting by mistake, you can go beyond the norm.
— Is it worth keeping a baby's diet at all and how to avoid overeating?
— When breastfeeding, a baby can suck out different amounts of milk in different feedings and get hungry a little earlier or a little later, so a nursing mother needs to trust the baby more and follow his needs. The mixture stays in the baby's stomach a little longer than breast milk, and to avoid overfeeding, clear intervals between bottles are introduced. Mixed feeding will be a cross between breastfeeding and artificial feeding.
Overeating in a small child is rare.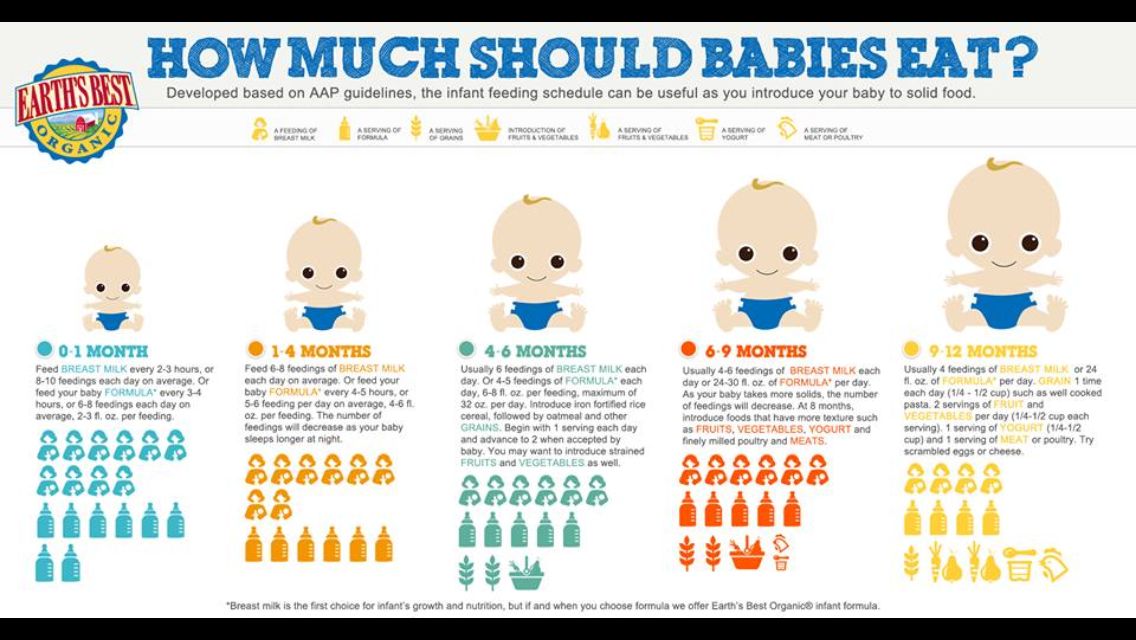 In extreme cases, if so much is eaten that the stomach does not hold food, the baby will spit up an extra amount of milk or formula.
Read also
How much and how often to feed the baby day and night, and whether to set feeding hours.
How often to feed a newborn
— Why is the baby constantly hungry? And what if he often asks for food at night?
— You need to be careful and careful with night feedings. When a baby asks for food and is fed every hour, this is called cluster feeding. It is acceptable for one or two days, but if this happens for a long time, it is not normal.
The problem is that frequent "snacking" may be a constant violation of the regime, due to the fact that the baby does not receive enough attention from his mother. He may be full, but he needs to make contact with his mother, kiss her breast and thus relieve his anxiety. Therefore, you need to analyze the situation and try to understand why night feedings occur.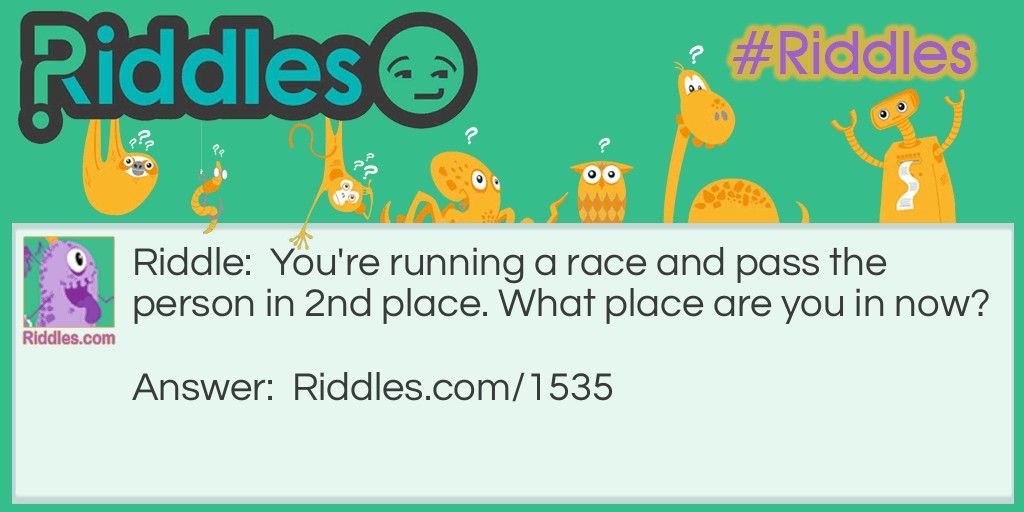 — Is it rational to reduce the amount of milk depending on the intervals between feedings?
— In the first month, you should not increase the intervals: on the contrary, you should try to stimulate lactation so that by the month it becomes mature. When a baby eats every three hours, and the mother suddenly takes a break, for example, at nine o'clock, this can affect the amount of milk later.
Of course, the baby is growing. And if he received breasts at intervals of three hours quite regularly, then with the introduction of complementary foods, one feeding goes away, and the break becomes longer. With a systematic and gradual reduction in feeding, milk production adjusts to the rhythm of the baby's nutrition. The alternation of large intervals and frequent applications can negatively affect lactation. The body gets used to the lack of stimulation, and then it will be more difficult to increase the amount of milk in multiple feedings. Therefore, it is better to go to reduce breastfeeding gradually.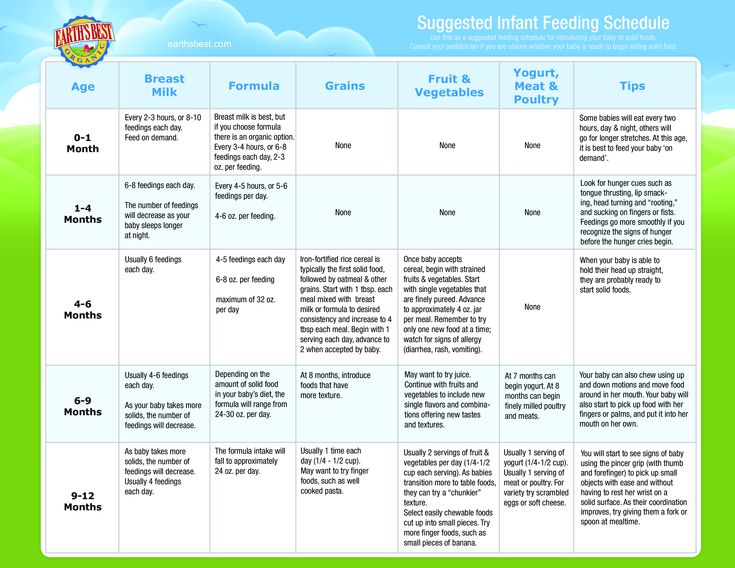 — Is feeding according to the schedule always a good thing?
- Feeding at the same time can be both a plus and a minus. Mom is calm, trying to adapt to the children's routine and understands what awaits her in the near future. The baby also adjusts to a certain routine, which gradually prepares him for complementary foods on schedule.
The disadvantages begin when the mother artificially tries to adhere to the regime, not relying on the needs of her baby and not "feeling" him. Even under a regime, allowance must be made for new circumstances. And if a child has a need for food, he does not need to refuse, especially a very small one who still does not know how to wait for physiological reasons.
— How to determine how much food to give during one feeding?
- When breastfeeding, it makes no sense to calculate the volume, and it is difficult to measure it. On artificial feeding, the calculation is based on the age and weight of the baby.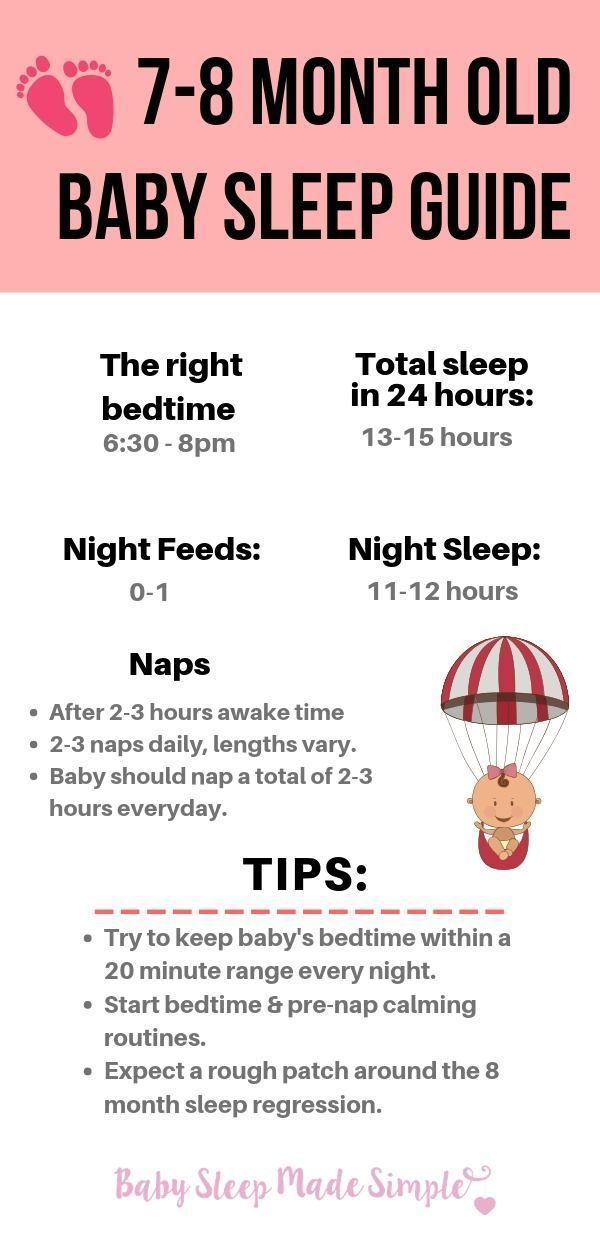 Usually, the amount of food per day is calculated: it is divided by the number of feedings at the moment. For example, if a child eats every three hours, then the volume is divided by eight or seven, and for older babies - by fewer feedings. Each age has its own formulas and calculations.
Approximate amount of infant formula by age and frequency of feedings
— How can you tell if a baby is gaining weight?
- We discussed earlier that at each age there are average norms (range) of weight gain. But gains above the norm does not mean the threat of obesity. Physiological features, height-weight proportions of the baby are taken into account. Even if the weight gain prevails over the increase in height, it is still not necessary to restrict the child in nutrition. It is important to meet his nutritional needs and not replace the milk/formula with water or dilute the formula with more water to reduce its calorie content. When nutrition is adequate, and the correct feeding regimen and eating behavior has developed in the family, as the child grows and masters new skills, the child will begin to expend more energy, and the reserves accumulated in previous months will quickly be used up.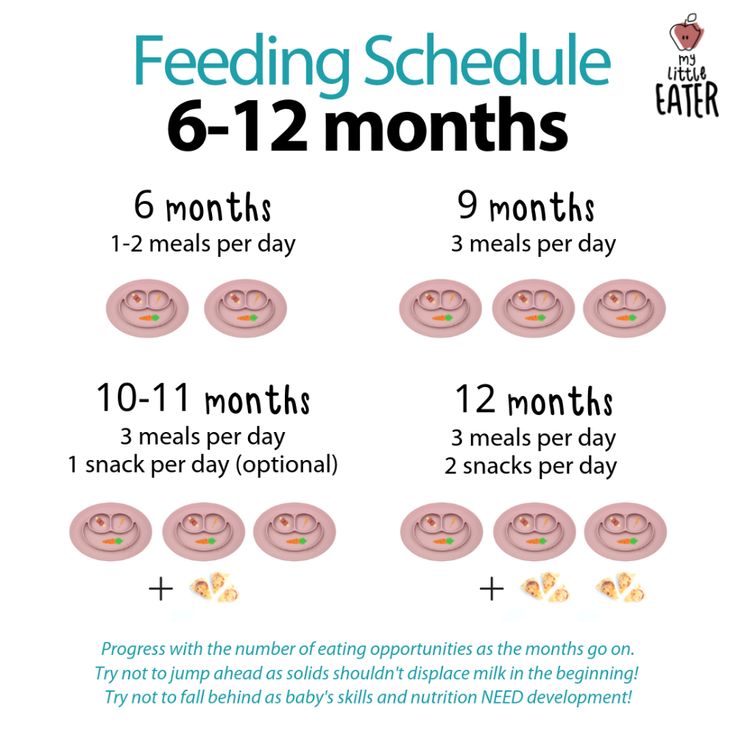 — When is it time for an overweight baby to see a doctor?
— Babies under one year old are seen by a pediatrician every month. At the appointment, the doctor can look at more pronounced weight gain and discuss whether the child is active enough for his age or needs stimulation. After all, it happens that babies are ready to crawl and roll over, and parents leave them to sit in a deck chair without the possibility of moving, or children spend a lot of time in a stroller, where they are also unable to realize their motor needs.
Don't forget about endocrine diseases that lead to obesity, although they are extremely rare. If necessary, the pediatrician will prescribe a consultation with an endocrinologist.
— What recommendations does the World Health Organization give for child feeding?
- WHO says baby should be breastfed on demand. Wants to eat every 40-60 minutes - you need to feed and not wait until he stops asking for a breast or the time between feedings is maintained.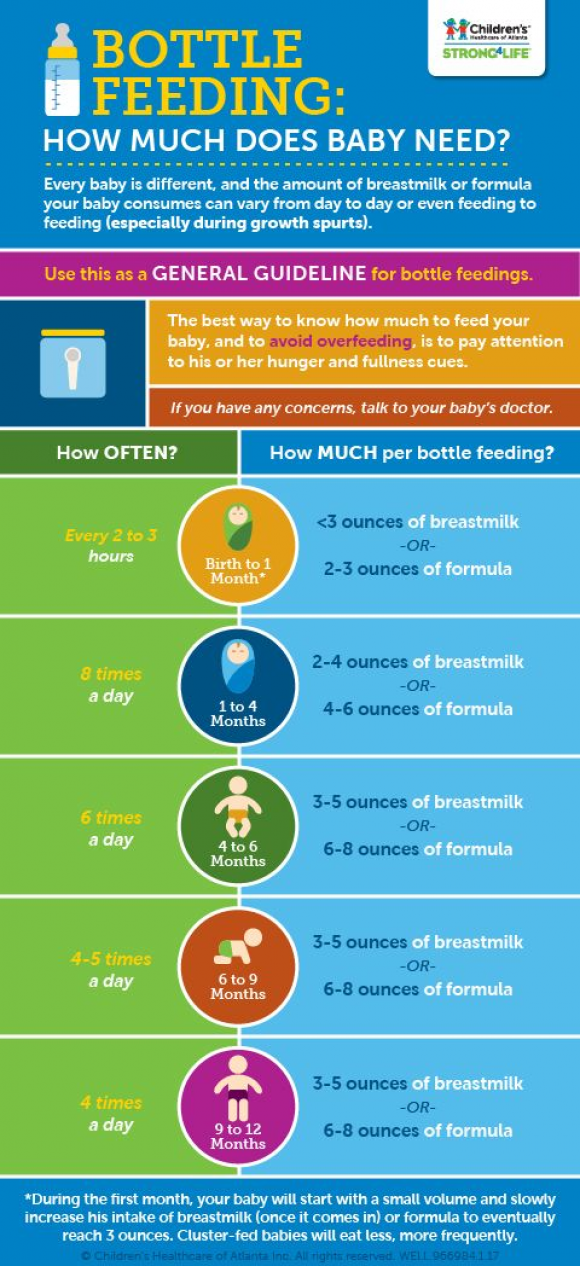 However, a child's anxiety does not always indicate that he is hungry. Breastfeeding is not only about nutrition, but also about interaction. Sometimes breastfeeding becomes a satisfaction of the need not so much for food as for communication. If the child lacks attention, affection, care, then he can ask for a breast much more often, because at the time of feeding he has the opportunity to closely contact his mother.
— What are cluster feedings and why do they occur?
— Cluster feedings have been talked about relatively recently. These are situations when the baby is applied to the breast very often for some time, literally "hanging on the chest" to be with his mother.
Peculiarities of cluster feeding:
are often observed in babies of the first month of life;
may appear in two to three months or recur sooner;
often coincide with growth spurts, when the baby's excitability increases, he learns new skills, receives a lot of information from the outside;
usually last one or two days, and if they are delayed, then it is necessary to analyze the sleep and wakefulness regimen, the presence of overvoltage, the adequacy of the child's nutrition and, if necessary, take measures;
are not related to the mother's diet - however, in such a rather difficult period, it is desirable that the mother does not have aggravating factors in the form of a strict diet, which will negatively affect her well-being and mood.
A small child depends on his mother. When his level of anxiety rises due to certain changes in the body, he wants his mother to be around as often and as long as possible. Being on his chest for a long time, he calms down. This condition is normal for a child, and there is no need to wait for him to stop asking for breasts or asking for pens. You need to come to terms with the fact that there are such periods in the life of a baby, and organize your life in such a way that frequent cluster feedings do not interfere (slings and other carriers help).
Cluster feedings occur less often on artificial feeding, because the baby does not associate food with mother as closely as with natural feeding. Mom has other ways of interacting with her baby that compensate for communication during feeding. Feeding on such days usually takes place, but the baby spends more time in her arms, and the mother is more actively involved in his life and pays more attention to him.
It is impossible and unnecessary to feed a child chaotically all the time.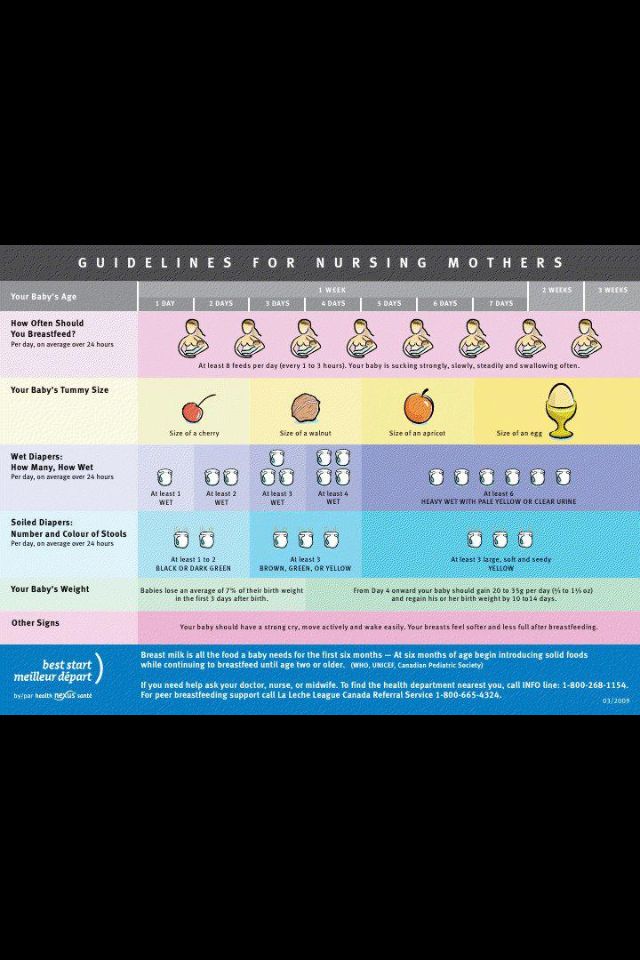 When breastfeeding, it is important to take into account the needs of the baby and try to choose something between a regimen and its complete absence. Artificial feeding is easier - the ideal regimen depends on the frequency of feeding in accordance with the age and weight of the baby. When a child begins to ask for food every hour, the first thing to decide is whether he is hungry or has some other need. There are times when a baby needs a mother and he needs more communication, a change in position, a feeding place. This is the norm, not a disease that needs to be treated. Mom needs to carefully observe her baby, learn to feel his needs, and everything will be in order.
*The ideal food for a baby is mother's milk. WHO recommends exclusive breastfeeding for the first 6 months. MAMACO ® supports this recommendation. Before introducing new foods into your baby's diet, consult with a specialist.
* Breast milk is the best food for babies. WHO recommends exclusive breastfeeding for the first 6 months of a child's life and continued breastfeeding after complementary foods are introduced until the age of 2 years.