Aldi baby food pouches
Little Journey, Baby Food at ALDI!
Feeding a child is frustrating. Allegedly it takes 12 times for them to try certain foods before they will eat it. Tommy will love something one day, so I'll go out and buy it in bulk and then refuse to eat it the next day.
Does he not like the taste? Is he not hungry? Is it not warm enough?
And then, when he doesn't eat it, you know who does? I do. Even at 9 months old, I'm already eating Tommy's leftovers. For now they are things like broccoli, eggs or peanut butter toast, not baby food purees obvi. Those get tossed if uneaten 24 hours after they are opened.
I think the food introduction phase kills me because I see how much food we waste. For every pouch I buy that Tommy refuses, I see myself throwing out $2 each time. I sorta feel the same way when I change his diaper and I feel like I didn't really need too.
Luckily, I discovered a cheaper solution for trying and finding keepers
I've long been a fan of ALDI for their no frills store experience that passes on savings to their customers.
Their prices are incredible. So I was excited when they recently announced the arrival of Little Journey, an award-winning line of baby products featuring everything from newborn diapers to wipes, formula and organic puree pouches.

The best part is that you'll find a growing list of premium products exclusively available at ALDI at prices up to 50% less than those at traditional grocery stores*. So hopefully once you find a few things your kiddo likes, you can keep buying them while staying on budget.
This makes going through diapers faster than you thought humanly possible not so bad.
Diapers at ALDI range in price from $4.99 to $12.49 depending on the size and pack quantity. They boast a stretchable waist and side panels, dual leg cuffs, 12-hour leak protection, vitamin E and aloe and are hypoallergenic.
We tried them out and are happy to report back that Tommy had no leakage, blow outs or rashes!
I was impressed by the wipes especially.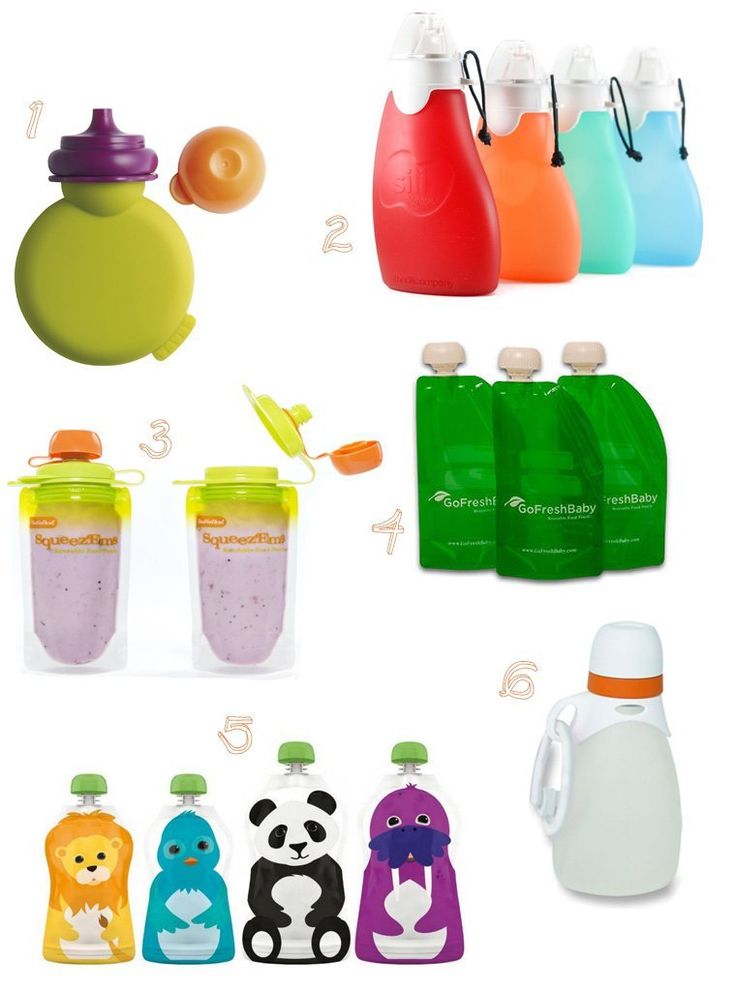 For a pack of 72, they cost $1.29. As someone who uses wipes on everything, this is an amazing deal.
I am still breastfeeding Tommy but I can imagine that the formula is a huge saving compared to Enfamil or Similac at a regular grocery store.
My favorites are the organic pouches which each cost only $0.79 per 4 oz. Tommy runs hot or cold on pouches but he really likes these especially the apple, pear and spinach! They are made with pure fruit and vegetable combinations, without genetically engineered ingredients and BPA free packaging.
I like pouches because they introduce vegetables like spinach to Tommy that he otherwise wouldn't be eating on a regular basis. I know I can make food from scratch with spinach but a good pouch is easy.
Tommy also is really into eating with his own fingers so the puffs and munchers are awesome. Both cost $1.39 for a 1.48 oz package. Tommy would eat only cheese puffs if I'd let him.
If you haven't been to ALDI before, you are in for a shocking surprise as to how affordable grocery shopping really can be.

Some things to note before you go is that you'll need a quarter to grab a shopping cart at the start of your experience, your own bags and that the unique shelving is to save money. Everything they do is to reduce their costs to run a business to keep the products priced low.
You can find an ALDI located near you by checking this location finder. If you haven't been, you really ought to go and check it out. They have some of the best European chocolate! Curious what it looks like to shop at ALDI? I shot this video a few years ago.
This post is sponsored by ALDI. All thoughts and opinions are my own.
*Based upon a price comparison of comparable products sold at leading national retail grocery stores.
Tweet
12 Best Organic Baby Food Brands to Buy 2022
Getty Images
As a busy parent, time isn't always on your side. Making baby food from scratch can be stressful and time consuming, especially when it comes to appeasing picky eaters. Luckily, there are several pre-made organic baby food options that take the guesswork out of feeding your child.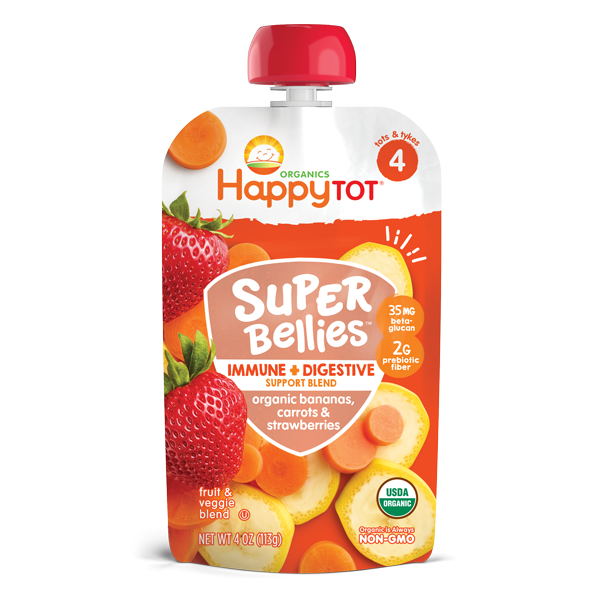 Since the National Organic Program of the USDA has developed strict rules and regulations that govern USDA certified organic foods, those carrying the USDA organic seal cannot contain GMOs or any artificial preservatives, colors or flavors. And certain studies show that organic fruits and vegetables have significantly more antioxidant polyphenols than conventionally grown produce. Encouraging an abundance and variety of fruits and vegetables at all ages is key, but organically grown produce can provide some additional benefits without the GMOs or preservatives.
And speaking of ages, our nutrition experts point out that baby food stages aren't standardized but there are general guidelines that many brands utilize. Keep in mind that every baby develops differently, and some babies are ready for stage 2 before they are 7 months old, while others may not be ready until they are closer to 10 months old. Talk to your pediatrician to help guide you throughout the process, and remember that it's important for babies to advance through the stages on their own time.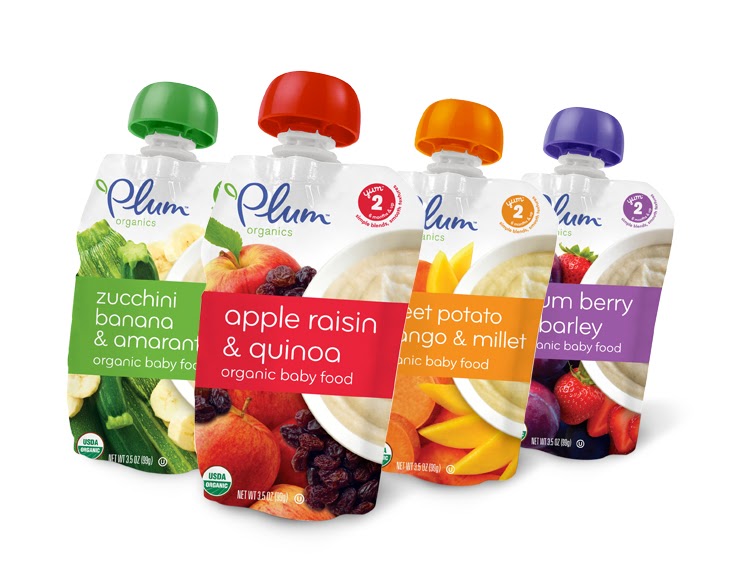 As a general rule of thumb, Stage 1 foods generally consist of a single ingredient purees and are ideal for babies ages 4-6 months. Stage 2 foods are best for babies ages 6-9 months and start to incorporate more than one ingredient. Stage 3 foods are for babies 9-12 months, and they feature a lot of different textures and new flavors. Stage 4 foods are for babies at least one year of age and typically indicate that table food can be introduced.
A note on heavy metals in baby food: If you've heard about concerns regarding heavy metals in baby food, it's important to know that they are naturally occurring and enter the food supply from natural sources like soil, water and air. It is nearly impossible to completely avoid these metals, but parents can minimize the risk by feeding their baby a variety of foods. Opt for grain-based cereals and snacks instead of rice-based options and be sure to limit fruit juices. Our experts say you can and should keep giving carrots and sweet potatoes because they contain important nutrients, but given that they grow in the ground, they may naturally contain higher levels of heavy metals so be sure to serve them along with other fruits and vegetables.
To make sure you're giving your child the very best, we put several brands to the test through a panel of kids, moms and editors to see which organic baby food products are the best for your baby. We've also included information on what measures each brand is taking regarding minimizing heavy metals in their products. Here are the best organic baby foods of 2022:
Once Upon a Farm
Organic Fruit & Veggie Blend Baby Sampler
Once Upon A Farm
SHOP AT AMAZON
Cerebelly
Organic Baby Puree Pouches
Cerebelly
SHOP AT AMAZON
Holle USA
Organic Fruit Puree
Holle USA
SHOP AT AMAZON
Happy Family Organics
Pouches & Jars
SHOP AT AMAZON
Plum
Organics Pouches
SHOP AT AMAZON
Serenity Kids
Organic Savory Veggies and Ethically Sourced Meats Variety Pack
Serenity Kids
$34 AT AMAZON
ALDI
Little Journey Pouches
SHOP AT ALDI
Amara
Organic Baby Food Pouches
Amara
SHOP AT AMAZON
Gerber
Organic Pouches & Freshful Start
SHOP AT AMAZON
Little Spoon
Little Spoon
This subscription-based baby food service brings a unique twist to the traditional baby food we see on the market.
Our nutrition pros appreciate that the organic baby blends feature nutritious ingredient combinations including chia seeds, buckwheat, pumpkin seed and hemp seeds. Plus, they offer a line of small packs called boosters that act as nutritional supplements to mix into your baby's food that our mommy testers loved. You can select from four different types of boosters that are carefully sourced with vitamins, minerals, probiotics and organic produce.
Their line of Babyblends purees are now Clean Label Project verified, which tests for over 400 industrial environmental contaminants including heavy metals and more.
SUBSCRIBE NOW
Yumi
Blends
Yumi
SHOP AT HELLOYUMI.COM
Tiny Organics
Tiny Organics
These organic baby and toddler meals are conveniently delivered to your door and are packed with super nutrients. Our nutrition pros and testers both love that Tiny products are free from the big 8 allergens.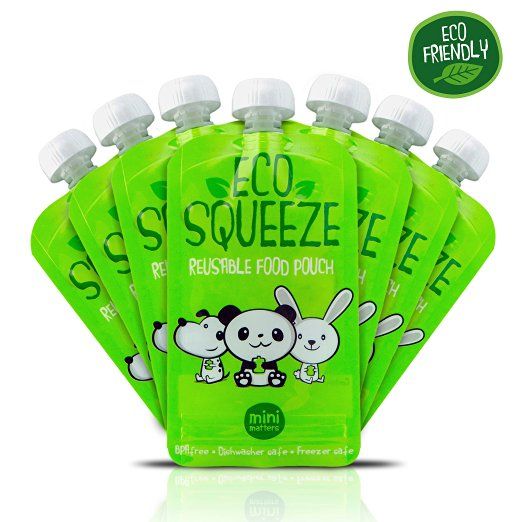 Curated by a team of chef and neonatal nutritionists, the meals are made fresh and shipped frozen. Their new Tiny Beginnings product line has six different plant-based baby meal options to choose from and is created for 4-8-month-olds.
When sourcing ingredients, Tiny's team shared with GH that they require the farmers to provide heavy metal tests on the lots from the year prior and when they harvest the new lot. The team also does internal lab tests on specific ingredients to make sure it is within the brand's specifications. All ingredients are all sustainably sourced within the US from local farms to reduce carbon footprint and are USDA-certified organic.
SUBSCRIBE NOW
How we tested
Registered dietitians in the Good Housekeeping Institute Nutrition Lab evaluated dozens of baby food products, specifically analyzing ingredient lists and nutrition labels. Our nutrition experts prioritized USDA Certified Organic options made with wholesome ingredients and free of artificial preservatives, colors or flavors.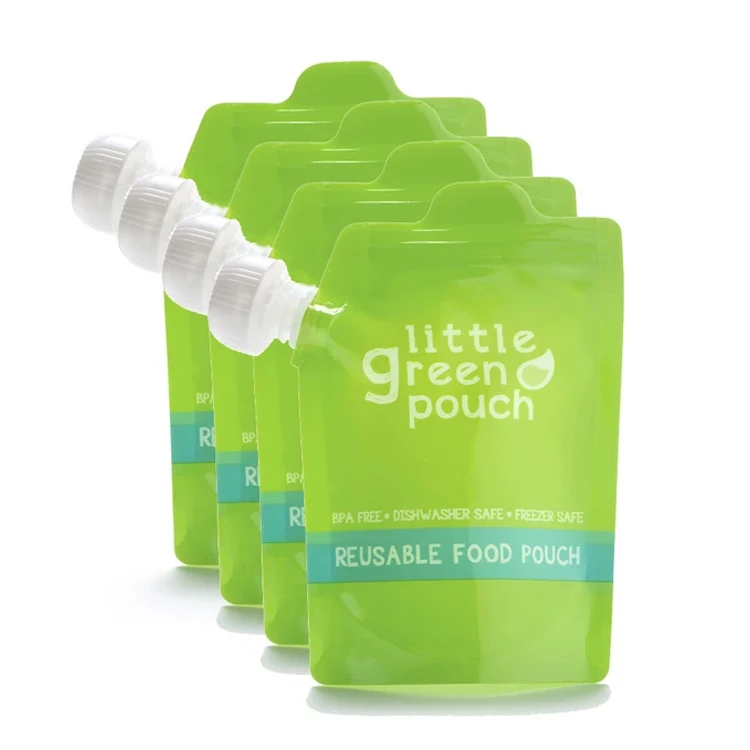 We also investigated efforts that the brands are making to minimize heavy metal exposure in their products. In addition to expert analysis, we recruited a panel of parents and little ones to provide real-life feedback on quality, variety, portion sizes, convenience, packaging and more. We're confident that our top picks are the best organic baby food options to provide exceptional nourishment and quality.
Why trust Good Housekeeping?
As deputy director of the Good Housekeeping Institute Nutrition Lab for the past two years, Stefani Sassos, MS, RDN, CSO, CDN, NASM-CPT handles all nutrition content, product testing and evaluation. She stays up to date on the latest research to provide evidence-based reporting on all things diet and nutrition, and she also runs large-scale tests and analysis for products ranging from protein bars to supplements. She has a master's degree in clinical nutrition from New York University and has been a registered dietitian for six years, working in the clinical setting prior to Good Housekeeping and obtaining advanced credentials and board certifications in the nutrition field.
As a new mom to a 6-month-old baby girl, Stefani is personally invested in thoroughly vetting and testing baby food products for her family and yours.
Stefani Sassos, M.S., R.D.N., C.S.O., C.D.N., NASM-CPT Nutrition Lab Deputy Director Stefani (she/her) is a registered dietitian, a NASM-certified personal trainer and the deputy director of the Good Housekeeping Institute Nutrition Lab, where she handles all nutrition-related content, testing and evaluation.
Food prices in Spain 2022
Home / / /
Mikhail Schwartz 150
Let's look at prices in Spanish supermarkets in 2022. I have prepared for you a virtual tour of Spanish supermarkets, we will walk around Mercadona, Lidl, Aldi, HipperDino in the south of Tenerife. More than 150 photos, I took everything I could.
Shops in Tenerife
I went to Mercadona with average Spanish prices.
My report will give you the information you need on how much money to take with you and how much money you will spend on food during your vacation. nine0003
Vegetables and fruits
Tomatoes cost about €2 per kilogram, cherry tomatoes around €4. Cucumbers - a little more than €2. Potatoes - about € 1.5, onions - within € 1.2 - € 2.2. Iceberg lettuce - €1.5. Canary bananas - about € 2.5.
A Variety of Spanish TomatoesCherry Tomatoes from SpainSpanish and Dutch CucumbersPotatoes from SpainCarrotsOnionsSaladsCanarian BananasSpanish ApplesFragrant PearsSpanish Kiwi, Mango and Papaya Delicious Nectarines and PeachesLemon and Orange Season Begins in SpainFresh Grape HarvestRed GrapesGreen Peppers from SpainRed Spanish PeppersSugar Watermelons
Prices for fruits and vegetables, as elsewhere, change depending on the season.
Bread and pastries
Everything is bad with bread in supermarkets. Usually they sell freshly baked frozen baguettes - that's disgusting! It is impossible to eat the next day.
Baguettes cost €0.5–1.5, depending on the length. Large croissants for €0.8 each. Long-life loaves of bread sell for €1.
Baguettes Bread Loaves
Biscuits for every taste, mostly made in Spain.
Chocolates
They sell good chocolate, a bar costs €1–3.
Soda and water
Is soda expensive or not? I don't know our prices. An aluminum can of 0.33 comes out to about €0.25.
Coca-Cola
There are a lot of varieties of bottled water. The price per liter ranges from 15 to 60 cents. The cheapest one sometimes tastes worse than tap water, and scale remains in the kettle. I choose cheap, slightly mineral water with the funny name débil, it's not a brand, but a type of water.
Sausage and jamon
Everything is in order with sausages in Spain, even the cheapest dry-cured ones are of very decent quality! I like to take red raw smoked chorizo ​​sausage by weight for €6–8 per kilogram.
There are countless hamons here. Prices from €15 to €49.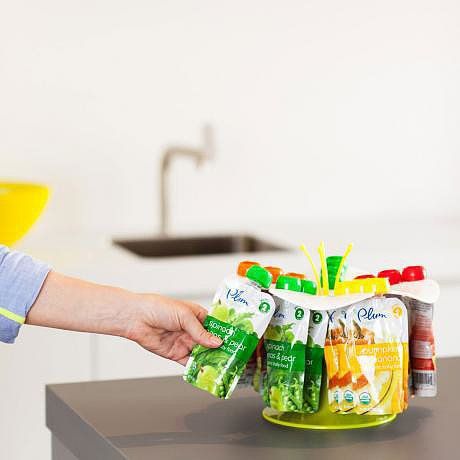 I do not advise you to take cuttings in vacuum packs. Get a fresh cut.
My favorite chorizo ​​sausageCooked sausagesThere are sausagesJamon will be cut right in front of youA large selection of Spanish ham and sausagesJamon in a vacuum package
Meat
Spanish beef is lean and streaked with fat, €12-€18 per kilo.
Beef steak Diet filletExcellent entrecote
Pork sells for €5-€7 per kilo.
Tenderloin for chops Fattier meat Great for grilling
Chicken sold whole or in pieces.
Whole chicken FilletChicken quarterChicken drumstickBio chickenRabbits for sale
Fish
Almost all the fish in Mercadona comes from Spain and other countries. Local is rare. nine0003
If desired, the fish can be cleaned and butchered. Take a paper number and wait your turn. He pokes at the right fish, and they will clean it with love for you. If necessary, cut into steaks or fillet.
Dorada Eyed fish of different shades of pinkFish beautifully laid out on ice Skipjack tunaSardinesSalmonFresh fishMackerel Already butchered fish carcassesCutted fish in sealed packaging.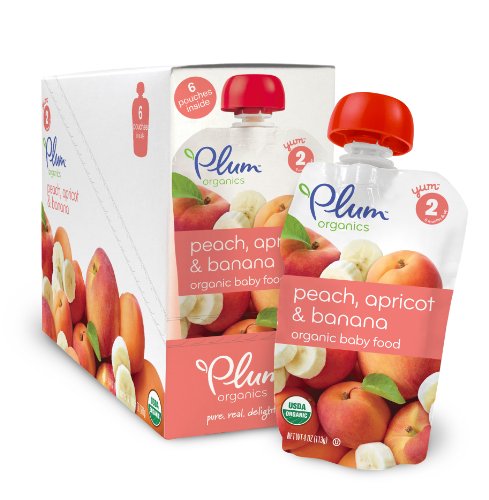 We don't take this.
Shops offer a large selection of the freshest seafood: shrimp for €10, mussels for €5, squid from €6. nine0003 SeafoodShrimpMusselsSquidSmoked salmon
The price of canned fish starts from €1.5.
Canned fish from SpainCanned fishCanned fish from SpainCanned seafood
Preservation
I recommend herb and jamón pâtés for €1 per jar.
Herb PateJamon Pate
Look at the prices of other Spanish preserves
OlivesCucumbersCanned peas, corn and tomatoesCanary sauces (above) and other saucesPrepared beans in jarsMeatballs
Ready meals
Pasta bolognese and yellow rice Tortilla and croquettes Pizza Tortilla Stewed meatballs and lasagne
Dairy products
Good milk from the fridge with a short shelf life costs €0.95 per 1 litre. UHT at €0.56.
Milk
There is also soy milk for special drinkers and drinks made from various nuts.
Vegetable "milk" drinks
Not so long ago, kefir appeared on the shelves.
Kefir
Spanish-made yogurts with bifidobacteria will cost €1 each.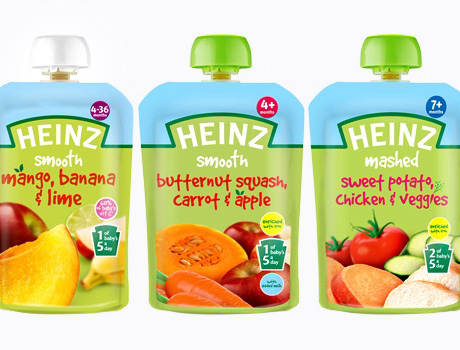 nine0003 Yoghurts with bifidobacteriaGreek yogurtMore yogurts.Spanish coconut milk yogurtButter
Delicious Spanish desserts!
Catalan creamDesserts
Cheese
There are a lot of cheeses. I photographed only standard varieties so that there is something to compare with. I like hard sheep's cheese.
Spanish hard sheep cheese
I recommend cheeses made in Spain from 3 types of milk: sheep, cow and goat.
4-month-aged Curado cheese. Spanish harder Semicurado cheese 3-month-aged Regular Couda and Edam. But very tasty! Young cheesesCheese shavingsMore cheeses
Jam
For jam, we buy inexpensive Spanish brands from Peach, Apricot and Quince at €1.5–2.5 per can at Lidl. I make sure that fruit fibers are visible in the jar, otherwise there will be a tasteless jelly.
Large assortment of jamsJams and jamsAgave syrup
Tea and coffee
Mostly herbal tea, so bring your own from Russia ;-)
Large variety of herbal teasHerbal teasThere are several types of black teaBlack teaCoffee in capsules for coffee machinesInstant coffee
Pasta and cereals
CerealsBeansRicePastaMore vermicelli and cones
Vegetable oil
I don't see much difference in a salad between olive oil from a glass bottle and a plastic one.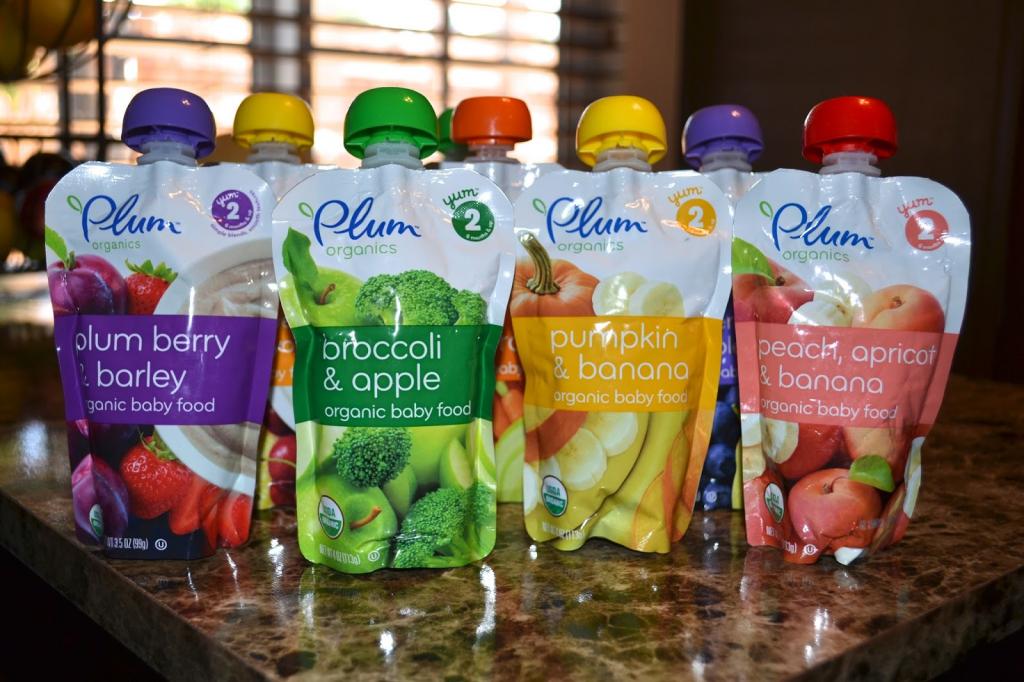 We often take Coosur Pisual with a pleasant bitterness for €5. By the way, in Tenerife this oil cost €4.
Spanish olive oil There are large packages Sunflower oil and grape vinegar
Beer
Spanish beer from supermarkets is so-so. Without much taste and aftertaste - malt water. Of the tolerable brands, for my taste, only Alhambra Classic, but it's better to take some German, for example, wheat Franziskaner for € 0.92. For any beer, look at the expiration date, I try not to take beer older than 1-2 months. We drink beer only on holidays, so we choose carefully.
Wine
Everyone knows about Spanish wines. In the store, the price per bottle starts from €2.
Few are familiar with the wines of the Canary Islands. They are produced in small quantities and almost never exported. The fertile earth of volcanic origin gives the drink a special character. I advise you to try!
Spanish wineSpanish wine
Snacks
Flour, sugar and eggs
SugarEggsEggsWheat flourVarious types of flour
Vegan products
Shops have vegan sections
Vegan burgers, pizza and meatballs.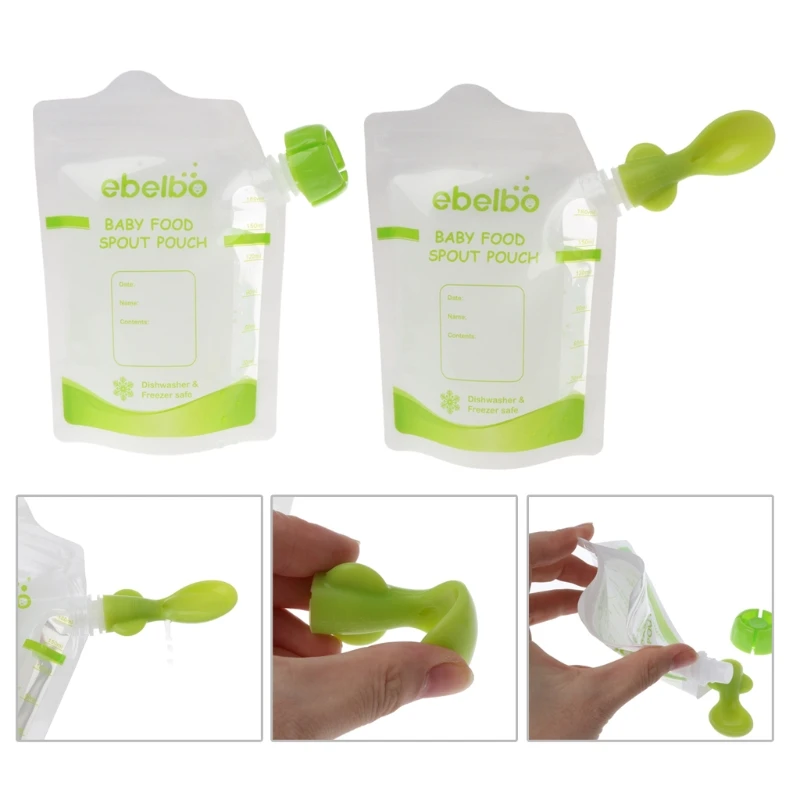 All made in Spain Tofu
Household goods
Toilet paper Laundry detergent Toothpaste Pampers
In general, I like Spanish prices. In some places even lower than ours. I would especially like to note the excellent quality of Spanish fruits and vegetables, they are without any GMOs and pesticides. The Spaniards value their reputation. nine0003
Fresh vegetables and fruits from Finca
If you want to buy fresh vegetables and fruits cheaper, then go to Finca la Caldera in Costa Adeje, where there is a farm.
It will be just wonderful if you go to some Sunday village market and buy fruits, sausages, cheese there. You will not regret it. Sausages and cheeses from the supermarket can not be compared with the farm.
Tell us in the comments what do you usually buy in Spanish supermarkets?
By the way, take a look at my price reviews from supermarkets in France, Italy, the Czech Republic and Serbia.
nine0135

Leave a comment

Between tasty and edible.

Russian Food Quality Inspection System | Free

Chalk in milk, the dominance of palm oil, too much phosphate in sausage - scandals with low-quality products have become a sign of this summer. The editors tried to understand who benefits from them and how the system for checking the quality of products in Russia generally works. nine0003

The state of the food market in Russia can be considered eras: late Soviet shortages, food lawlessness of the 90s, abundance of zero... In the light of such a rich history, the current state of the food industry could be called stable, if it were not for... Mass media that are born faster than experts can expose them.

— When I read about chalk or phosphorus in milk, I simply marvel! - does not hold back emotions in a conversation with a correspondent of Ogonyok, the head of the food certification department of the FBU Rostest-Moscow, Victoria Shcherbinina. - Take chalk, dissolve it in milk, what happens? Problem for seventh grade. The chalk will fall out. It's insoluble! In general, in order not to look ridiculous, it is sometimes worth remembering the laws of physics...

Customers with Geiger counters and nitrate meters in our stores are again not uncommon. That's just, experts remind, no one has ever collected documentary evidence of the wild number of food adulteration, which was announced this summer, with the help of these and other devices.

"There are falsifications that are very difficult to establish in principle," explains Svetlana Sheveleva, head of the laboratory for biosafety and analysis of the nutrimicrobiome of the FGBUN "Federal Research Center for Nutrition and Biotechnology" Svetlana Sheveleva. "For example, when fat-free cottage cheese is added to sour cream, a completely normal milk component is used. And how do you prove that he is there? Of course, it is necessary to conduct research on nutritional value, protein content, mass fraction of fat, etc. But if you establish that sour cream is, say, below a set value for fat and above a set value, then all you can do is assume that some dairy product with a high protein content is added there. But in order to prove that this is fat-free cottage cheese, you need to examine the production and fix the moment of incorrect formulation. nine0003

Due to the complexity of in-depth checks, the lion's share of talk about a sea of ​​fakes can be written off as fake. However, the question remains: if these unprovable conversations arise, it means that someone needs it. To whom?

The three-headed dragon of control

At the end of the Soviet era, the quality of products in the country was in charge of the Main Directorate of State Food Resources under the State Commission of the USSR Council of Ministers for Food and Procurement. She laid down her powers in perestroika chaos - by the beginning of 19In the 90s, products splashed onto the market spontaneously. What is the analysis of the microbiological composition! Nails were found in packs of tea, moths in bags of nuts, plumbing pads in bread loaves, and small rodents in canned fish.

They tried to stop the lawlessness by compulsory certification in 1992, dividing responsibility for quality between the manufacturer and the certification body (the mission was entrusted to Rosstandart, which united 2500 testing laboratories and more than 1300 certification bodies). But in the end, the experience of the EU was taken as a basis: the manufacturer is responsible for the quality and safety of products. Since 2010, mandatory certification of products has been canceled in the Russian Federation, now the manufacturer himself takes care that the product is allowed for sale: he looks for a certification body, orders detailed testing of the product, pays for it, and, based on the results, receives a certificate for 5 years. And after 5 years, if it remains on the market, it repeats everything from the beginning. The cost of food certification is calculated taking into account many parameters. For example, coffee is tested for two indicators - the content of toxic elements and mycotoxins. For perishable products (dairy, fish, meat), 6 or 7 parameters are evaluated, which means that the price of the study is significantly higher. nine0003

It is clear that food certification is a good business, and we have dozens of certification companies. Their activities are controlled by the Federal Accreditation Service, established in 2013. Only after the imposition of sanctions and the withdrawal of many foreign suppliers from our market, the workload of certifiers decreased by 50 percent, which could not but affect their incomes and salaries of employees. Moreover, a number of experts believe that the scandalous revelations of counterfeit products that have become more frequent in recent months are nothing more than an echo of economic sanctions. nine0003

Be that as it may, certifying companies test the foods we eat in our daily lives. But specialized products - dietary supplements, children's, dietary, preventive nutrition - are tested by Rospotrebnazdor before being allowed to be sold. The third head of the controlling dragon is Rosselkhoznadzor. In the field of his responsibility, unprocessed products of animal origin - raw meat and milk.

Check without warning

Even after receiving a certificate of conformity for its product, the manufacturer cannot relax. He must come up with an individual production control plan and independently implement it in order to be ready for the inspection of Rospotrebnadzor. Rospotrebnazdor is obliged to carry out scheduled inspections at each production site once every three years.

"Small manufacturers regularly have difficulties with organizing the control of raw materials and finished products," says Svetlana Sheveleva from the Federal Research Center for Nutrition and Biotechnology. "As a rule, they simply do not have the funds for this. Those who take a responsible approach to the process conclude agreements with laboratories or centers of Rospotrebnadzor, veterinary specialists. But there are also those who do nothing at all. And the fact that Rospotrebnadzor's scheduled inspections take place every three years discourages us. In order to legally evade inspections, many re-register enterprises or change their name. nine0003

But there are also unscheduled inspections that Rospotrebnadzor can conduct on the orders of the prosecutor or on customer complaints. Having received a complaint (they receive up to 60 per day), representatives of Rospotrebnadzor are required to go to the manufacturing enterprise. Moreover, you can complain about products not only in case of poisoning, but also when they do not meet the parameters stated on the label or you simply do not like them - in terms of texture, smell, taste. Experts even insist: Complain! This disciplines the manufacturer. nine0003

In January 2015, the mandatory 24-hour notification of an unscheduled inspection on a complaint was cancelled. According to Rospotrebnadzor, this increased the effectiveness of inspections by three times.

How food is counterfeited around the world

In 2008, baby food containing melamine, a protein-increasing chemical, was discovered in China. It was found in the products of 22 companies, including the largest manufacturers Sanlu Group, Yili Industrial Group Co. and Mengniu Dairy Co. Affected 294 thousand children. Of these, 54 thousand were hospitalized with kidney damage, six died. 21 people appeared before the court, and two top managers of Sanlu Zhang Yujun and Geng Jiping were sentenced to death. However, in 2010 the authorities were again forced to withdraw 76 tons of "melamine" mixtures for children.

In 2008, 600,000 bottles of Brunello di Montalcino were seized in Italy. According to investigators, its producers used not the only Sangiovese grapes allowed for the Tuscan drink, but a wine mixture with the addition of sugar, sulfuric and hydrochloric acids. At that time, 70 million liters of counterfeit products from 70 cents to 1 euro per bottle went on sale. In 2009th authorities have identified more than 20 dubious wineries. One of Italy's most prestigious wine regions has vowed to step up controls in 2014 after seizing another 290,000 bottles of the dubious Brunello di Montalcino.

From 2010 to 2012, the non-profit organization Oceana tested fish products in 21 US states, purchasing 1,215 samples for DNA testing from 647 retail outlets. It turned out that in every third package there was not the type of fish that was indicated on the label. At the same time, sea bass and tuna were most often replaced, and sushi bars turned out to be the most dangerous places to buy fish - 74 percent of falsifications. nine0003

In 2013, horsemeat was found in prepared beef products sold in the UK and Ireland. As a result, large retail chains, including Tesco and Aldi, recalled up to 10 million frozen burgers, and Burger King fast food restaurants refused the services of one of the suppliers. At the request of the European Commission, tests were also carried out by other EU members: in 16 out of 27 countries they turned out to be positive. As a result, horse meat dealers were arrested in France, the Netherlands and Great Britain. The main danger to consumers was phenylbutazone, a drug used to treat horses, but banned in the food industry. nine0003

In the same year, Chinese police arrested 63 merchants who traded rat, fox, and mink meat for lamb and beef. For masking, they used gelatin, red pigment and nitrates. Over 20,000 tons of meat were confiscated during the special operation. But the criminals managed to earn 1.6 million dollars.

In 2013, 200 farms in Germany and Denmark were found illegally labeling eggs "organic" and "free range".