Amaranth baby food recipe
Amaranth Seed for Babies - First Foods for Baby
When can babies eat amaranth seed?
Amaranth may be introduced as soon as your baby is ready to start solids, which is generally around 6 months of age.
Warning
There is currently a recall on Natural Grocers® brand 1-pound Organic Amaranth Grain (pack dates 22-102, 22-103, 22-130, and 22-194) due to Salmonella contamination. Dispose of this product immediately and wash and sterilize any utensils or plates that came into contact with it.
Background and origins of amaranth seed
Amaranth is a hardy plant that thrives in tropical climates around the world. Like quinoa, amaranth is often referred to as an ancient grain because of its storied history behind the plant's edible seeds, which loom large in Aztec lore. The seeds were believed to hold spiritual power, and the Aztecs mixed them with blood to create cakes that were shaped like gods and eaten during ceremonial rituals.1 Recipe below—kidding!
Just like quinoa, amaranth is technically a pseudocereal, meaning the seeds boast a comparable nutritional profile and function like actual grains in cooking.
In fact, the entire amaranth plant is edible—from root to stem to leaf to flower. There are more than 70 known varieties of amaranth in the world, with even more culinary uses.2 While the information here pertains to the seed, the leaves and stems are a popular leafy green in recipes around the world: Brazilian darurú, Greek vleeta, Indian chaulai saag, Indonesia bayam, Jamaican callalloo, Vietnamese rau dền, just to name a few!
Is amaranth healthy for babies?
Yes! Amaranth seed is a protein powerhouse that's packed with vitamin B6, folate, iron, magnesium, selenium, and zinc. One cup of cooked amaranth seed contains 9+ grams of protein and 5 milligrams of iron—that's almost an entire day's requirement of protein and half the daily needs of iron for a 6- to 12-month-old baby.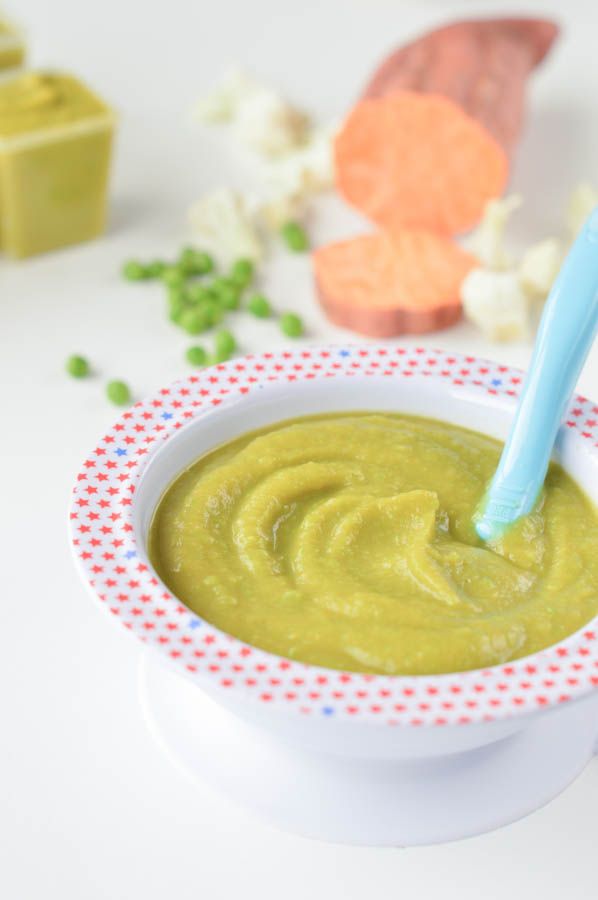 For gluten-free eaters, amaranth is a fantastic alternative to rice, which pales in comparison from a standpoint of nutrition. Try serving cooked amaranth seed in place of rice in a salad, a porridge, a soup, or on its own as a side dish with meat or fish.
Is amaranth a common choking hazard for babies?
No, amaranth is not a common choking hazard, though in theory, an individual can choke on any food. Always stay near your baby and check out our age-appropriate serving suggestions.
For more information, visit our section on gagging and choking and familiarize yourself with common choking hazards.
Is amaranth a common allergen?
No. Amaranth allergy is rare.3 In fact, amaranth is often used as a replacement for allergenic foods, such as soy and wheat.
As you would do when introducing any new food, start by serving a small quantity of cooked amaranth seed on its own for the first couple of times. If there is no adverse reaction, gradually increase the quantity over future servings.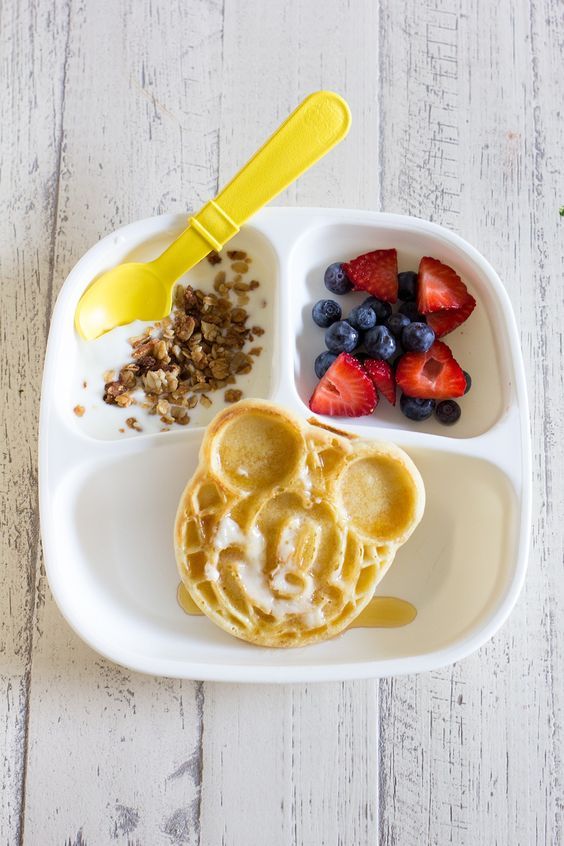 How do you prepare amaranth for babies with baby-led weaning?
Every baby develops on their own timeline, and the suggestions on how to cut or prepare particular foods are generalizations for a broad audience. Your child is an individual and may have needs or considerations beyond generally accepted practices. In determining the recommendations for size and shape of foods, we use the best available scientific information regarding gross, fine, and oral motor development to minimize choking risk. The preparation suggestions we offer are for informational purposes only and are not a substitute for child-specific, one-on-one advice from your pediatric medical or health professional or provider. It is impossible to fully eliminate all risk of a baby or child choking on any liquid, puree, or food. We advise you to follow all safety protocols we suggest to create a safe eating environment and to make educated choices for your child regarding their specific needs. Never disregard professional medical advice or delay in seeking it because of something you have read or seen here.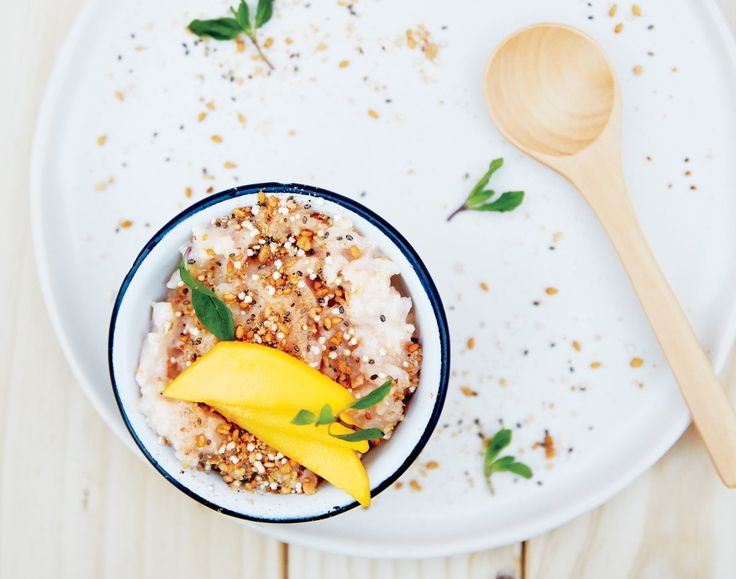 6 to 12 months old: Serve amaranth as a warm cereal. To encourage self-feeding, pre-load your baby's spoon and hand it to your baby in the air or rest it on the edge of a bowl that suctions to the table for your baby to pick up independently.
12 to 18 months old: This is a great age to encourage utensils. Try working with 2 or 3 spoons (pre-loading as you go).
18 to 24 months old: Use amaranth liberally in your cooking. It knows no bounds! Explore recipes for grain dishes, patties, porridges, and yogurt parfaits. At this age it's best to avoid recipes with added sugar or sweeteners. Instead, cook amaranth in naturally sweet liquids like unsweetened almond and coconut milks and mix in fruits to sweeten your baby's cereal. This will help your baby develop a taste for sweets from foods that are not artificially sweet, which is important at this age when eating preferences are taking root.
Amaranth seed makes a great base for casseroles, cereals, grain salads, and soups.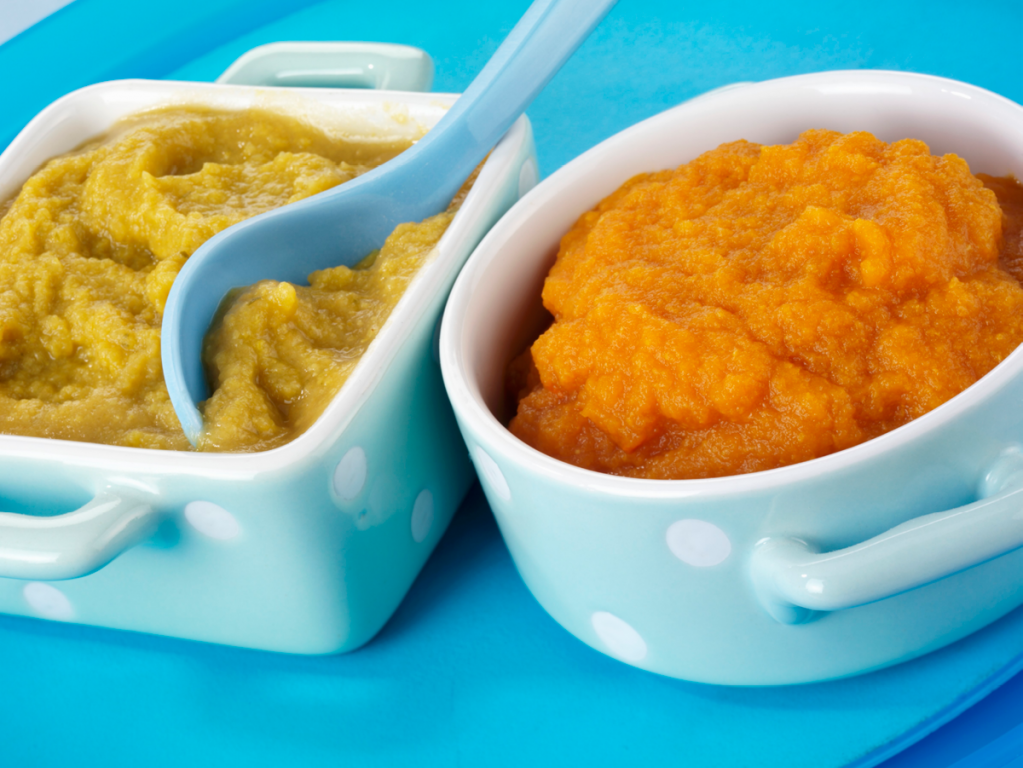 It can also be toasted and sprinkled on top of foods for a lovely crunch. Be sure to start by rinsing amaranth seed to remove any dirt and debris, and if you have the time, soak the seeds for 4 to 8 hours. Time in the water helps make the seeds more digestible and increases nutrient absorption.
For more information on how to cut food for babies, visit our page on Food Sizes & Shapes.
Lightly toast dried amaranth seeds on the stovetop until they pop, then sprinkle on top of yogurt. The little seeds will add fascinating crunch and texture for little ones!
Recipe: Amaranth Porridge
Note: To save time in the morning, cook the amaranth ahead of time and store in the refrigerator overnight. When stored overnight it will thicken considerably, but that can be a good thing for the younger babies eating with their hands.
Makes 4 servings
Ingredients
1 cup amaranth
1 can (BPA-free) coconut milk
1-2 bananas
This recipe contains coconut, a food that is classified as a tree nut (allergen) by the U.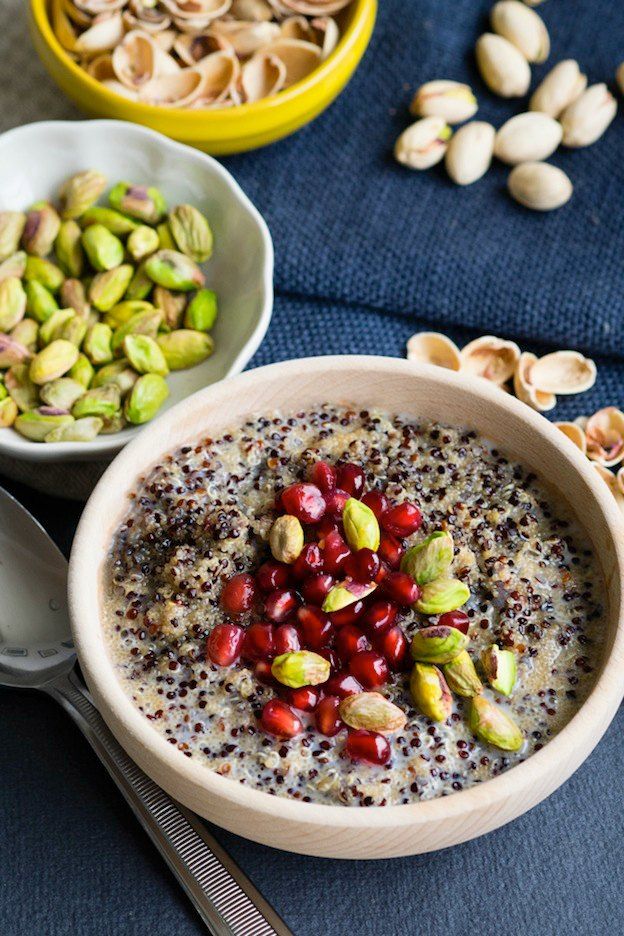 S. Food and Drug Administration. Only serve to a child after this allergen has been introduced safely.
Directions
Rinse the amaranth seeds under water in a fine mesh colander.
Cook the amaranth: In a medium sauce pan, bring 2 cups of coconut to a simmer then add 1 cup of amaranth and immediately lower the heat to medium-low. Cover and simmer for 20 minutes, stirring occasionally and scraping the bottom of the pan. If the amaranth hasn't absorbed all the liquid, simmer for a few minutes longer uncovered.
While the amaranth is cooking, mash 1-2 bananas.
Let cooked amaranth cool and add the mashed bananas. Serve in a bowl that suctions to the table for hand scooping or on a pre-loaded spoon.
Flavor Pairings
Amaranth seed has an earthy, nutty taste that pairs well with creaminess and sweetness. Try mixing cooked amaranth with hearty nuts like cashews or pecans and fruits like figs or pears, with bold herbs like basil or parsley mixed in for brightness.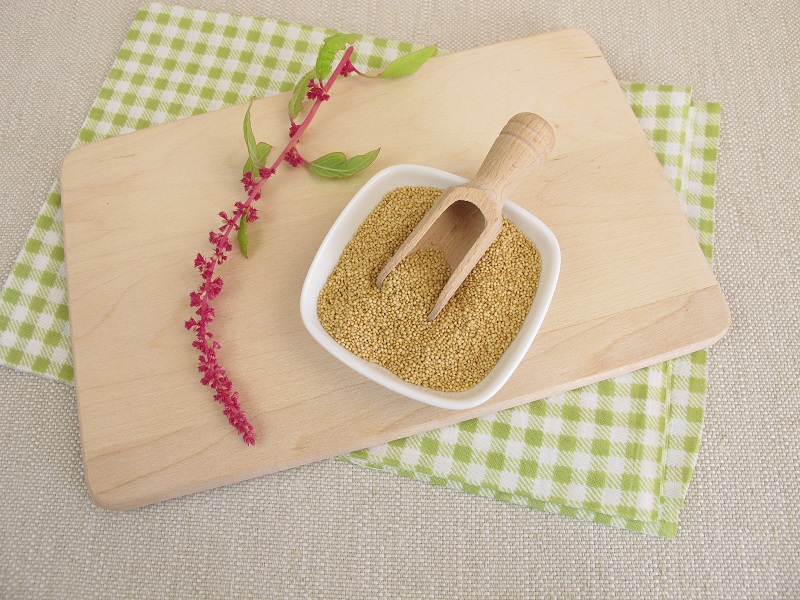 Amaranth seed has a similar texture to rice and other hearty grains, and as a result, it can absorb the flavor of the foods in which it is cooked. Try serving it in casseroles with flavorful sauces, soups with rich broths, or even sweet smoothies.
Wang, J. (2012). Last Chance Foods: Amaranth's Ancient History. WNYC. Retrieved May 9, 2020
Amaranth: May Grain of the Month. Whole Grain Council. Retrieved May 9, 2020
Cárdenas-Torres, F., Reyes-Moreno, C., Vergara-Jiménez, M.,  Cuevas-Rodríguez, E., Milán-Carrillo, J., et al. (2019). Assessing the Sensitizing and Allergenic Potential of the Albumin and Globulin Fractions from Amaranth (Amaranthus hypochondriacus) Grains before and after an Extruion Process. Medicina, 55(3): 72. doi:10.3390/medicina55030072. Retrieved May 9, 2020
Rajgira Porridge Recipe for Babies, Toddlers and Kids |Amaranth Porridge| Rajgira for Babies
search icon
last updated: by Kalyani
Rajgira porridge aka Amaranth Porridge is a tasty porridge recipe made with amaranth seeds and milk.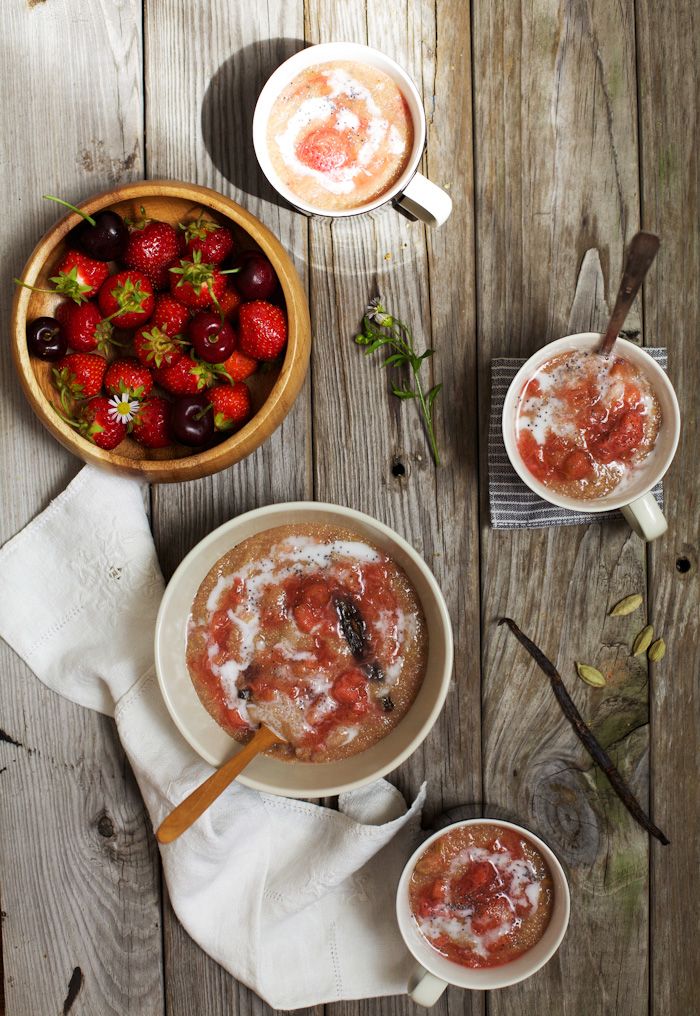 This amaranth porridge is best when you are introducing amaranth seeds to your baby and can be given to babies from 6 months.  You can blend this porridge in a mixer or blender if your baby doesn't prefer the texture of amaranth grain. Check out more information on how and when to give amaranth for babies here with amaranth recipes.
Now let us get on to check how to make rajgira porridge for baby.
Print Pin
Amaranth Porridge Recipe for Babies and Toddlers |Rajgira Porridge
Amaranth Porridge - easy porridge recipe made with amaranth seeds, aka rajgira.
Course Baby Food
Cuisine Indian
Prep Time 10 minutes
Cook Time 5 minutes
Total Time 15 minutes
Calories
Author Kalyani
▢ Popped Amarnath Seeds/Rajgira - 1/4 cup
▢ Breastmilk/ Formula Milk/ Cows Milk - 1/4 cup
▢ Brown Sugar/Dates syrup/ Jaggery Syrup- 1 tbsp
▢ Ghee - 1 tsp optional
▢ Mixed Nuts/Nuts powder - 1 tbsp
Wash the amaranth seeds and keep it ready. For babies below one year, prepare formula milk and keep it warm. If using cows' milk, boil it until frothy. Then add the washed amaranth seeds to the boiled milk/prepared warm formula milk.

Mix well and cover the pot with a lid for 10 minutes. Keep it undisturbed. Open the lid, mix well once again.

Add sweetener and ghee at this stage and mix well until the sweetener dissolves. Then add in a handful of nuts or nuts powder at this stage. Serve the porridge warm! For small babies, use only nuts powder and avoid whole nuts.
Serving: 2g
Tried this recipe?Mention @gkfooddiary or tag #gkfooddiary!
Method
:
1. Wash the amaranth seeds and keep it ready. For babies below one year, prepare formula milk and keep it available. If using cows' milk, boil it until frothy. Then add the washed amaranth seeds to the boiled milk/prepared warm formula milk.
2. Mix well and cover the pot with a lid for 10 minutes.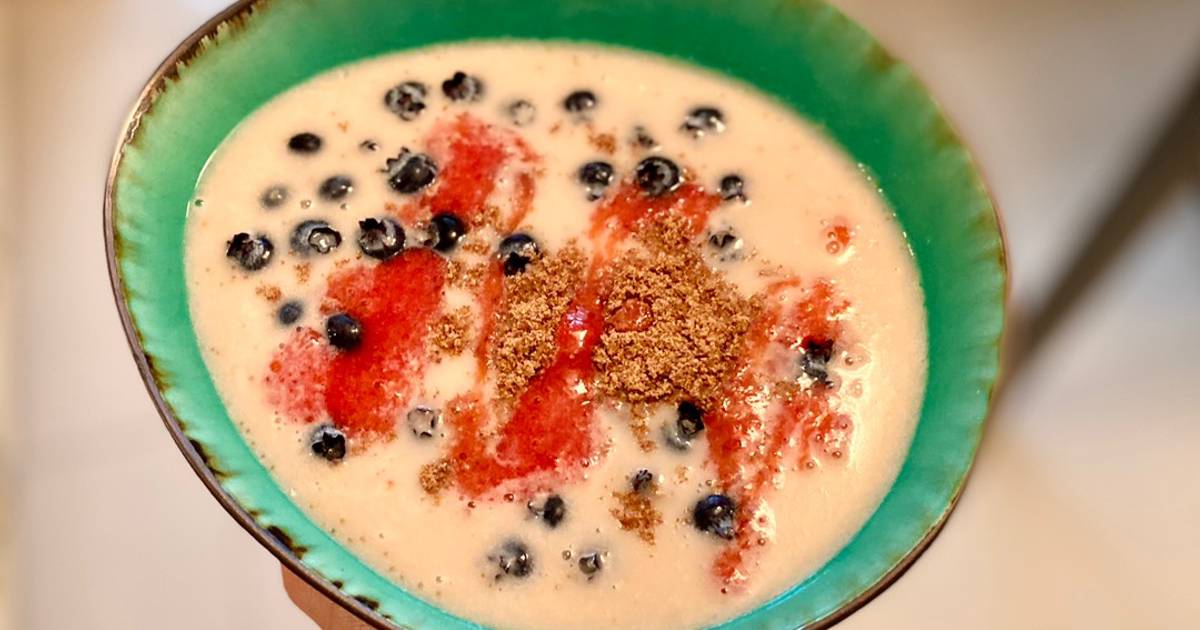 Keep it undisturbed. Open the lid, mix well once again.
3. Add sweetener and ghee at this stage and mix well until the sweetener dissolves. Then add in a handful of nuts or nuts powder at this stage. Serve the porridge warm! For small babies, use only nuts powder and avoid whole nuts.
Amaranth porridge/Rajgira porridge is ready to feed your baby!
Notes
 :
If you prepare this porridge for a sick child, avoid ghee and nuts.
Make sure to use well-popped amaranth seeds for this porridge. The porridge should be creamy and not too crunchy.
You can Cook the porridge for a few minutes if using cow's milk.
You can add fruits to this porridge along with nuts.
Avoid cow's milk for babies below one year and use formula milk instead.
Offer this porridge plain to your baby when you start. Try to avoid jaggery/ palm sugar/ palm jaggery or any sweetener at least till one year. Add minimal amount than mentioned or prefer sweet-tasting fruits/vegetables like apple, banana, carrot, etc. or dry fruits like dates or raisins.
You may also like:
Food Advertisements by
Reader Interactions
how to cook baby amaranth porridge
Amaranth recipe for a child: how to make baby amaranth porridge. In most cases, amaranth is not recommended for children, especially those who are not yet three years old. The reason is the phytins and tannins present in amaranth, which have been found to hinder the absorption of nutrients. The child's body is not yet able to cope with these two "drugs".
However, tannins may also have antioxidant, antibacterial and antiviral effects. In addition, the possible effects of antinutrients may be well offset by the high density of nutrients present in amaranth.
Please note! Antinutrients - compounds that reduce the absorption of nutrients in the digestive system.
Antinutrients can be present in high amounts in the following plant foods - green vegetables, seeds, nuts. Antinutrients are not always harmful, in some cases they can have a positive effect on health. These include, for example, phytate and tannins.
However, it should be mentioned once again that the German Nutrition Society advises children to give amaranth as a food product only from the age of two.
However, you need to understand that such a tiny presence of amaranth in the recipe below will not have any negative impact.
Please note! If you soak the amaranth seeds overnight, you will eliminate 30% of the phytes. When cooking, tannins lose their effectiveness.
Positive moments for parents
---
In some countries, amaranth is valued as a natural source of nutrients that provides the body with important and valuable minerals. In addition, amaranth has always been a staple food of peoples famous for their health and longevity.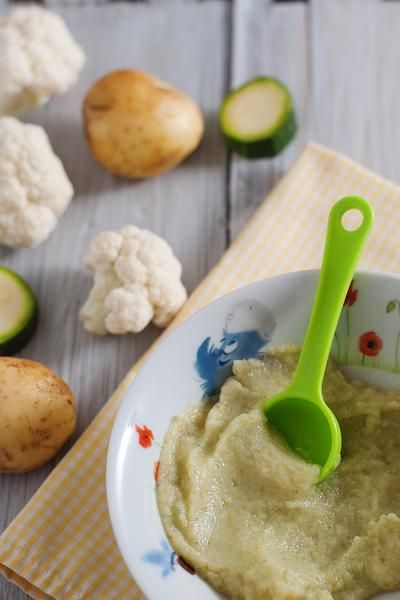 These, for example, included the Mayan and Aztec tribes.
Read the article: Amaranth plant in the food industry.
Therefore, you can safely give amaranth to children who are already three years old. The main thing is to make sure that you are purchasing a really high-quality, organic product.
What else you need to know about amaranth and its use in food
---
It is clear that amaranth is useful for children, but its dietary properties should be noted separately. Not without reason, in some countries they are considering the possibility of including amaranth in the diet of schoolchildren, which will help fight childhood obesity. We wrote more about this in the article "Cultivation of amaranth in Chile and its use in catering for schoolchildren."
This is due to the special composition of amaranth:
excellent balance of calories;
Dietary fiber that provides a long feeling of satiety;
carbohydrates are evenly and slowly distributed through the digestive tract, so that the sugar level remains unchanged.
In addition, it has not yet been clearly established that the tannins and phytins in amaranth cause adverse effects on nutrient absorption. But those who soak the grain overnight before cooking are guaranteed to protect themselves from such substances, especially if amaranth is to be used for baby porridge.
Fresh grains are somewhat problematic for children to digest in any form - therefore, such grains should not be given to young children.
Please note!. Studies show that 150 grams of grains are enough for normal cardiac activity.
By the way, heat treatment of amaranth in no way adversely affects the nutritional value of this plant product.
In particular, the elevated levels of amino acids found in amaranth (lysine, tryptophan) are well preserved in cooked amaranth. In addition, amaranth surpasses cereals in their content.
And the overall high nutritional content of the grains and leaves is a great addition to your daily menu.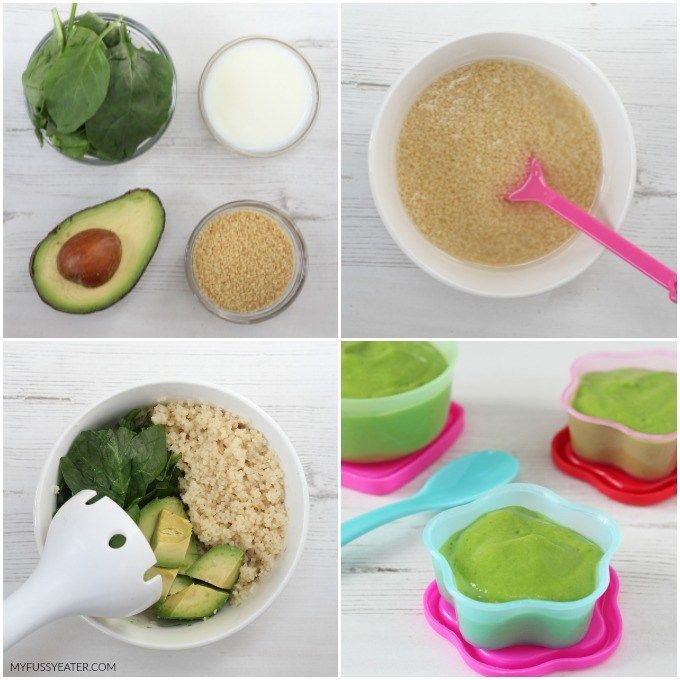 How to make baby amaranth porridge
---
To make baby amaranth porridge, you will need the following ingredients:
4 tablespoons of amaranth seeds;
¼ apple;
½ banana;
1 teaspoon vegetable oil (organic canola or corn oil is ideally recommended as it makes the vitamins easier to absorb in the baby's intestines).
Mix amaranth seeds with water in proportions of 1 to 3, boil for about 5 minutes. After that, it must be covered with a lid and allowed to cool. And when it has almost cooled down, add the fruit cut into small pieces.
Amaranth for children: summing up
---
You can safely include amaranth products in the diet of schoolchildren. If we are talking about younger children, then this should be done with caution. If you have any doubts, it is better to consult additionally with an experienced specialist - a nutritionist or pediatrician.
Enter the text or HTML code here
Amaranth porridge for children: which cereal is better?
05/14/2020
This is an annual plant that is common throughout Eastern Europe and has several varieties.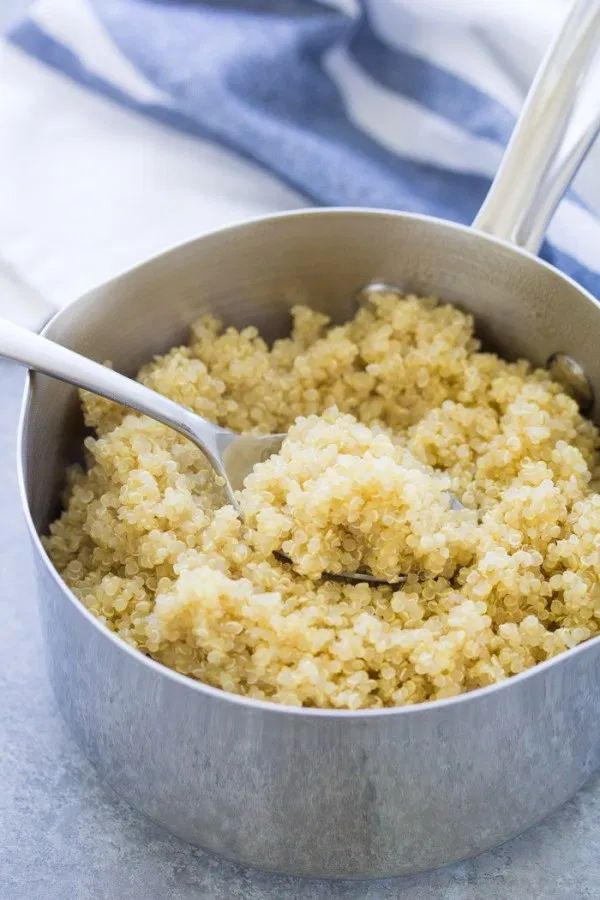 Grains of special, cultivated amaranth are used for food. Together with buckwheat and exotic quinoa, amaranth belongs to the class of pseudocereals.
Producer price
134 UAH
800 g250 g
Amaranth flakes "Express"
Bestseller
Factory price
199 UAH
1 kg5 kg250 g
Polished amaranth groats
Producer price
190 UAH
500 g
Organic amaranth grits
It is gluten-free and recommended for anyone on a gluten-free diet. The peoples of America and Africa have been eating this amazing product for 8 millennia, lovingly calling it the golden grain. In some countries, amaranth is considered so useful for children that they included it in the diet of school canteens.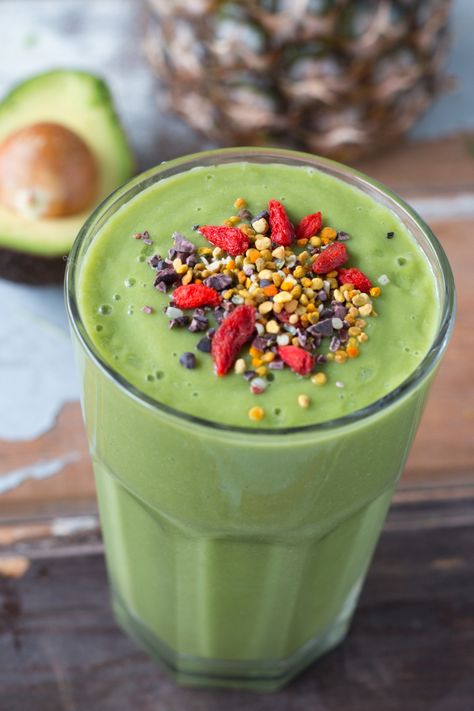 The product is a balanced composition of biologically active substances, however, cereals are especially valuable for the presence of calcium and iron. Calcium is indispensable for the formation of bone tissue and the proper development of the child's skeleton. Iron is one of the main components of hemoglobin, is part of many enzymes and proteins, and is involved in the transformation of calories into energy.
Amaranth grains contain a record amount of carbohydrates, which are higher than in many popular cereals. This is a natural source of vital energy, which is so necessary in childhood.
The active composition is represented by vitamins E, A, B (1,2,3, 4, 5, 9), C, PP, F. The mineral component is rich in calcium and potassium, magnesium, iron, manganese, chromium, zinc and other components .
Main effects:
Normalizes metabolic processes in the body.
Strengthens the central and peripheral nervous system.
Activates the work of the gastrointestinal tract, liver.
Prevents the development of anemia, enriches the body with iron.
Promotes the full development of bone and cartilage tissue.
Strengthens the immune system, increases the body's resistance against infections.
Dietary features ensure a feeling of satiety for a long period. "Healthy" carbohydrates have a low glycemic index, so they gradually enter the bloodstream and do not cause a sharp release of insulin. Thanks to this, the level of sugar in the blood fluctuates within the minimum limits and remains stable. Proper preparation of amaranth porridge helps to preserve the overwhelming amount of useful components (including lysine and tryptophan).
With all the obvious usefulness of the "golden grain", nutritionists and pediatricians recommend starting to introduce it into the baby's diet after three years. The reason is the presence of tannins and phytins in the composition of cereals - ingredients that slow down the absorption of nutrients in the stomach and intestines.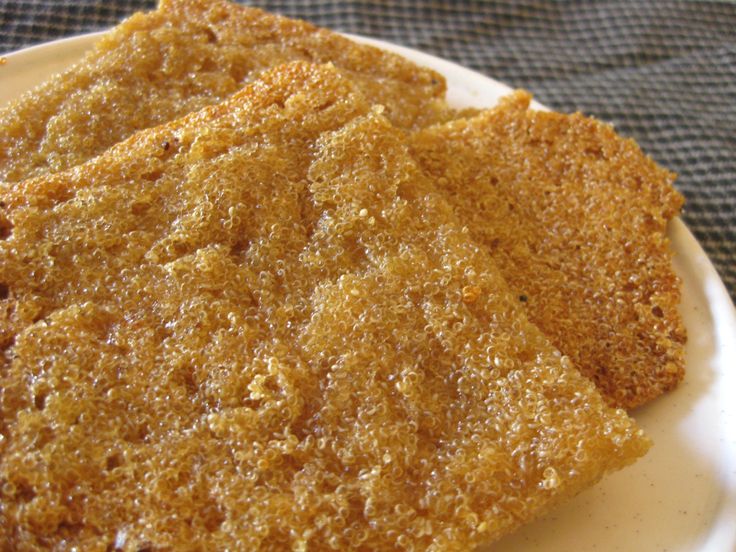 And if the body of an adult practically does not react to their presence, the unformed enzymatic system of the crumbs is not yet able to cope. Especially this warning applies to fresh and unprocessed grains. Soaking cereals overnight can minimize the content of tannins and phytins in the product, however, the amount of useful substances is also reduced. In this regard, the issue of "ideal baby porridge" becomes especially relevant.
Which cereal to choose?
Under the name "groats" you can find 2 main varieties - polished and unprocessed grains. Another amaranth product that is great (if not better) for kids is cereal. The table below shows the main differences for these cereals:
| Type of cereal | Fiber content | Vitamin and mineral content | Cooking time, min |
| --- | --- | --- | --- |
| Whole grain | Maximum | Maximum saved | 60-90 |
| Sanded | Minimum | Maximum saved | 5-10 |
| Flakes | Reduced | Maximum saved | 2-3 |
Raw seeds - have a hard upper shell, which greatly complicates the cooking process. What tricks do moms go to to get soft and tender porridge for their baby! They pre-soak the groats in cold water all night, pour boiling water over the amaranth grains and keep them in a thermos for some time. Finally, they gain patience and cook the porridge for an hour or an hour and a half, stirring constantly. One of the simplest solutions is to use a multicooker... However, can the full composition of all vitamins and minerals be preserved with such an intense exposure? The answer is obvious.
Grinded groats - from the point of view of baby food, it will do much better. All biologically active substances are maximally preserved in the product. Gentle cleaning technology frees grains from the outer (coarse) part of dietary fiber. This helps to reduce the cooking time by 8-10 times, without losing the healing properties of the product! Such cereals are distinguished by a much lower content of solid vegetable fiber. This is very good for a child's body, which cannot always cope with the digestion of rough food. The result is a healthy dietary product with a delicate texture, such a porridge literally "melts in your mouth" and will appeal to even picky little gourmets. Grinding technology contributes to the full disclosure of the taste characteristics of grains.
Flakes - perfect with any dessert. Their preparation time is minimal, and the texture is amazingly tender. Slow carbohydrates, which make up more than 70% of the product, will give a feeling of satiety for a long time.
Benefits of organic groats
In the greenhill store you can buy amaranth groats for children and be sure of its impeccable quality and environmental safety. The main advantages of the product are the following:
Safe - free from gluten and any cultures, and free from GMOs, flavors and flavor enhancers.
Environmental friendliness - amaranth is grown in one of the cleanest regions of Ukraine, which is located in Transcarpathia. The organic origin of the product is confirmed by the "organic standard" certification. The cost of products with a certificate of "organic" is somewhat more expensive than conventional products, but this gives a 100% guarantee of product purity and maximum benefit for your baby.
Amaranth seed is the only one in nature, in the protein of which there is an ideal balance of amino acids for our blood, globulins and albumins. A similar composition is found only in products of animal origin (milk, eggs).
In many chemical parameters and nutritional value, amaranth groats are superior to many traditional cereals: rice, buckwheat, oatmeal.
Delicious recipes for mom's piggy bank
An important feature of the product is the absence of a pronounced taste in the grains themselves. You can enrich the organoleptic palette of the dish by adding fresh fruits or berries, natural yogurt. Amaranth porridge is stewed with vegetables and mixed with boiled meat, it can be used as a topping for first courses. Using our recipes, you will get a healthy and tasty dish.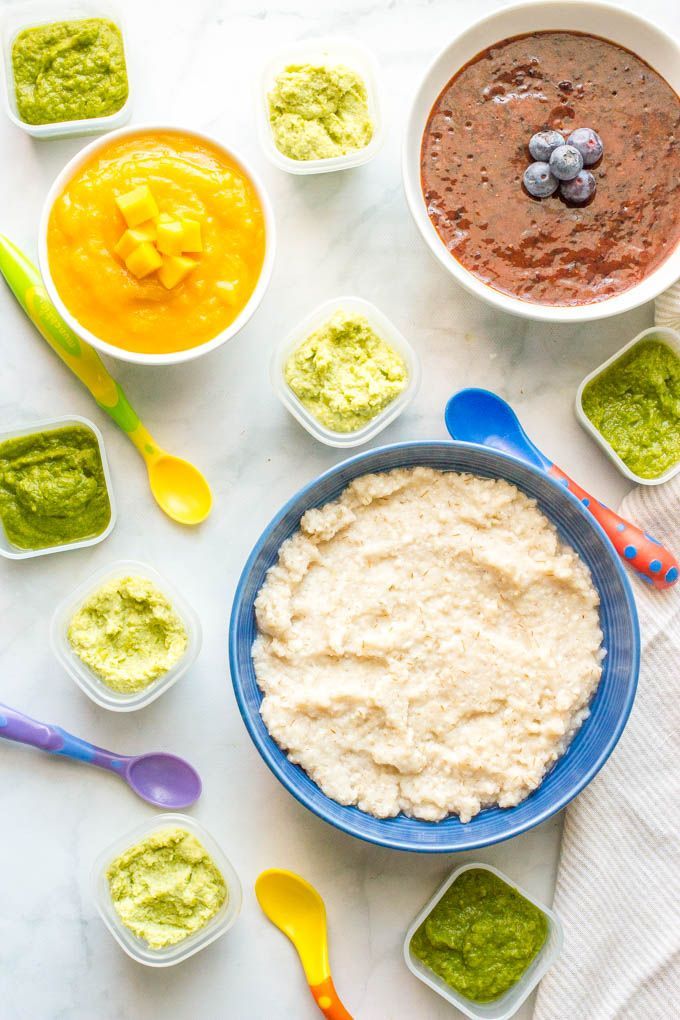 Amaranth porridge with fruits. You will need: polished cereals - 4 tablespoons, apple - 1/4 part, banana - 1/2 part. We cook the dish in a ratio of 1:5 or 1:4 of cereals and water (milk), stirring constantly. Cooking time - 5-10 minutes. Pour the seeds with liquid and cook over low heat until tender, then leave to infuse under the lid for 5-10 minutes. Add chopped fruit.
Porridge in meat broth. The heat treatment method is similar. As a liquid, take a weak chicken broth. Add salt to taste to the finished dish, mix with chopped boiled turkey or chicken fillet.
Milk soup. The heat treatment method is similar to the previous ones. Milk is taken twice as much (500 ml per 50-70 g of cereal) than for porridge. Ready soup can be sweetened with fructose or puree from blanched peach, pear, apple can be added to it.
Nutritionists and pediatricians do not recommend adding foods with high allergenic activity - chocolate, cinnamon, strawberries, lemon and orange to meals for babies.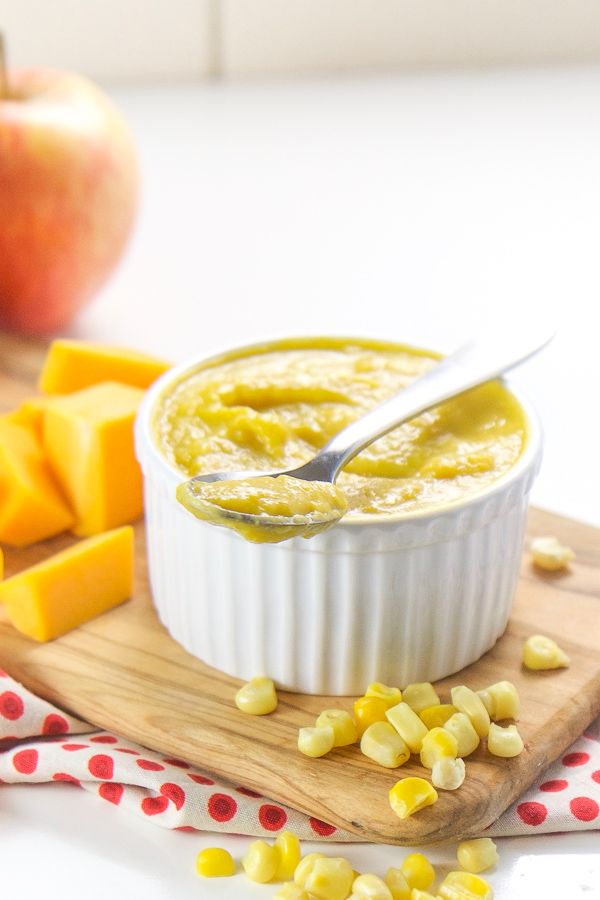 Bestseller
Producer price
199 UAH
1 kg5 kg250 g
Polished amaranth groats
Producer price
130 UAH
500 g
Organic amaranth flour
Producer price
160 UAH
500 g
Organic amaranth flakes
Their use should be started with small doses, preferably after the age of three. Each mom knows the gastronomic preferences of her crumbs, so she can independently create a variety of flavor combinations with an amazing "golden grain".
Amaranth: little known, but incredibly useful
11/08/2018
This unique plant is in no way inferior and in many ways surpasses the well-known wheat.