Baby 2nd foods age
When is a child ready to try a bit more texture?
Once your baby has mastered the art of slurping down smooth purees, it may be time to expand their culinary horizons with Stage 2 baby food. Your little gourmand isn't quite ready to dine on a plate of spaghetti and meatballs just yet, but Stage 2 foods will give them the opportunity to sample new tastes, as well as consistencies. 
Think your baby is ready to graduate onto the next stage of baby food? Here, parents and experts weigh in on Stage 2 baby food. Bon appetit! 
What is Stage 2 baby food?
While the jarred Stage 2 baby food you find at the store is typically combinations of food ("sweet potato and chicken dinner"), it's important to keep in mind this stage is more about the consistency of the food.
"While Stage 1 baby food is completely pureed, Stage 2 baby food has a bit more texture to it," says Dr. Zulma Laracuente, a pediatrician in Alexandria, Louisiana. "The concept behind slowly transitioning baby from purees to thicker solids is to get them used to chewing and swallowing.
"
Of course, every child develops at their own individual pace, so check with your child's doctor for baby food recommendations during the first 12 months.
When to start Stage 2 baby food
The Stage 2 baby food age may vary based on when your infant started eating Stage 1 foods. The general age recommendation for Stage 1 baby food is between 4 and 6 months, so taking into consideration how long — and how well — your child has been eating these foods will help you determine if they're ready to move up. According to Laracuente, babies are usually ready for Stage 2 between 6 and 8 months old — but make sure your little one has honed their Stage 1 skills before making the leap. 
"Once your baby has done well with Stage 1 solids and has tried multiple foods, it is safe to advance to Stage 2 baby food," says Dr. Melanie Custer, a pediatrician at at West Bend Pediatrics at Children's Hospital of Wisconsin. "These foods usually have multiple ingredients, including some spices and are thicker in consistency.
" 
"These foods usually have multiple ingredients, including some spices and are thicker in consistency." 

DR. MELANIE CUSTER, PEDIATRICIAN
Signs baby is ready to start Stage 2 food
How do you know if your baby is nailing it with their Stage 1 foods and ready for the next step? Simply put, they're eating and swallowing. 
"As your baby's oral skills develop and improve, you can move on to Stage 2 foods, which are purees with small chunks and texture," says Jenifer Thompson,  R.D., an advanced practice dietician at Johns Hopkins in Baltimore. 
Thompson says in order to move on to Stage 2 foods, babies should be consistently taking the spoon in their mouth when you offer it to them, without spitting or pushing it back out. 
"Once my baby was no longer grimacing or letting his food dribble onto his chin, I knew we were ready to move onto Stage 2 foods," says mom of two Darcy McConnell of Garwood, New Jersey. "I actually have no idea how old he was when we made the switch since I based it off of how well he was eating!"
What Stage 2 baby foods to start with
It's important to expose your child to a number of foods, most of which are safe at this point.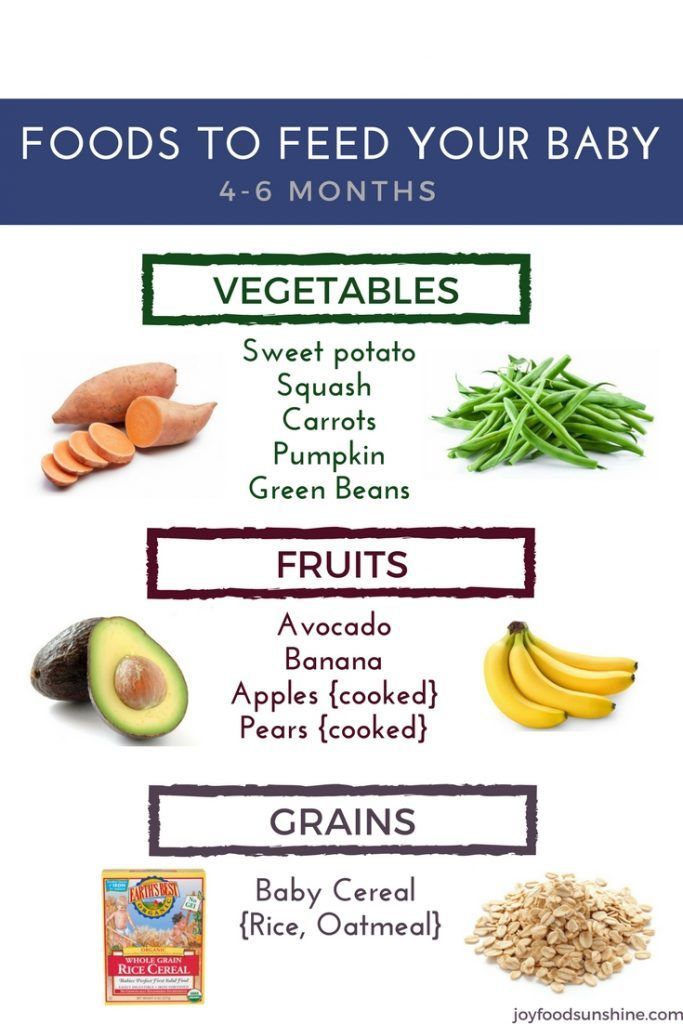 "By the time they are 7 to 8 months, babies should be eating a variety of foods from different food groups, including cereals, meat and other proteins, yogurt, cheese, vegetables and fruits," says Thompson.
"Most foods can be prepared for any stage, so long as they're texturally age-appropriate," says Dr. Kristen Treegoob, a pediatrician at Children's Hospital of Philadelphia. "When we think of Stage 2 baby food, we're thinking of thicker purees with some mashable bits."
Experts advise introducing as many different foods as possible during this stage of food development so your baby gets accustomed to them. 
"While bananas, applesauce and peaches are good options and most babies like them, as they are naturally sweet, it is also important to try other foods that aren't as common and popular, such as beets, rhubarb and asparagus, so they develop a taste for them," says Custer.  
Another thing to keep in mind is that the American Academy of Pediatrics (AAP) no longer recommends delaying the introduction of allergenic foods, particularly peanuts.
While it was once advised to wait until your baby was at least 10 months to introduce peanut-containing foods, the AAP now recommends giving babies with no known egg allergy or eczema, infant-safe forms of peanut between 4 to 6 months old. Babies with mild eczema should wait until at least 6 months, and for babies with severe eczema, speak to their doctor before giving them peanut-containing foods. (To find out if your baby has an egg allergy, they must be tested by their pediatrician.)
Which foods to avoid during Stage 2
Even though your little one is venturing into new food texture territory with Stage 2, you should still avoid giving them chunks and small pieces of food, which can pose a serious risk. (Food may be thicker at Stage 2, but it's still all about the purees and mashes at this point.) 
"Infants may have any food that is texture-appropriate for their developmental feeding stage, but it's important to stay away from choking hazards, such as whole grapes, nuts and seeds," says Treegoob.

"Infants may have any food that is texture-appropriate for their developmental feeding stage, but it's important to stay away from choking hazards, such as whole grapes, nuts and seeds."

DR. KRISTEN TREEGOOB, PEDIATRICIAN
Also, avoid giving your baby honey — raw or cooked — before the age of 12 months, as it may cause a botulism infection.
And finally, when it comes to your baby's beverage, steer clear of juice. The AAP recommends parents eschew juice, which has "no nutritional benefits over whole fruit," until at least 1. "At this point, it's best to stick with breast milk, formula or the odd bit of water (1 to 2 ounces a day), which is mainly for introducing your baby to the skill of using a sippy cup," says Thompson. 
How to start Stage 2 foods safely
Baby should be sitting in a highchair when eating and never left alone. You'll still be spooning food into your baby's mouth at this point, but don't be afraid to let your little one take a whirl at self-feeding in order to get in some practice using utensils.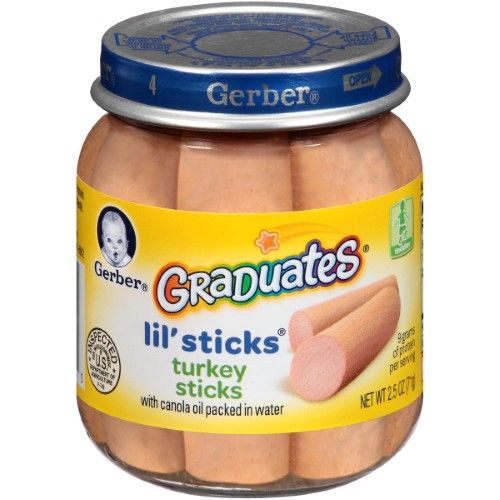 "At around 9 months, we started letting our son try his hand at feeding himself in his highchair," says mom of two Erin Henderson, of Waltham, Massachusetts. "It was a mess, but he obviously enjoyed the learning experience."
Also, during the latter half of your baby's Stage 2 stint, they may learn how to grab things with their thumb and forefinger and bring them to their mouth. 
"Between 8 and 12 months, babies develop the pincer grasp ability and should be able to pick up small pieces of finger food, such as Cheerios or puffs," says Thompson.
As your baby grows and hones their eating skills, they'll cut down a bit on how much breast milk or formula they drink — but keep in mind, that should still be their primary source of nutrients. 
"Most infants will naturally start to moderate their breast milk or formula intake once their solid intake increases," says Treegoob. "Solid food may start to account for a significant source of nutritional intake closer to 7 to 9 months.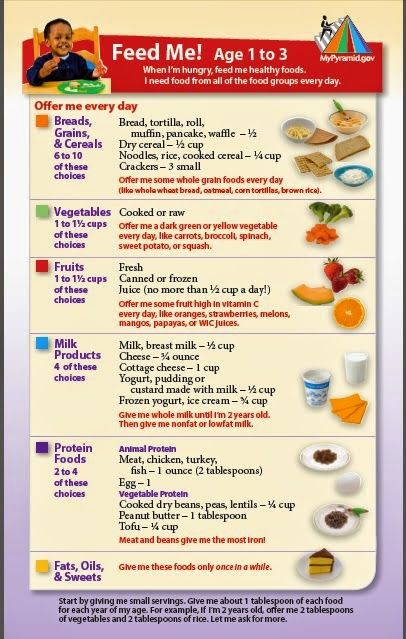 At this time, parents may notice that their baby shows interest in smaller or less frequent bottle or breastfeeds. As long as their weight remains on track and baby is drinking enough milk to stay well-hydrated, there should be no need for concern. Infants typically take somewhere between 24 to 40 ounces of breast milk or formula between 4 to 6 months and 24 to 32 ounces from 6 to 9 months." 
According to the AAP, babies should be eating about 4 ounces of solids (about one small jar of baby food) at each of their meals. And if you're wondering how long baby food lasts, experts typically recommend 24-48 hours in the fridge or up to 3 months in the freezer.
Lastly, bear in mind that if at first you don't succeed with a food, try, try again. 
"At this age, if babies grimace when taking a bite or shake themselves, it is most often because of a texture issue, not the actual taste," says Custer. "It is important to keep introducing these foods as it may take a baby up to 15 times to get used to a texture before you can say for sure he/she doesn't like it.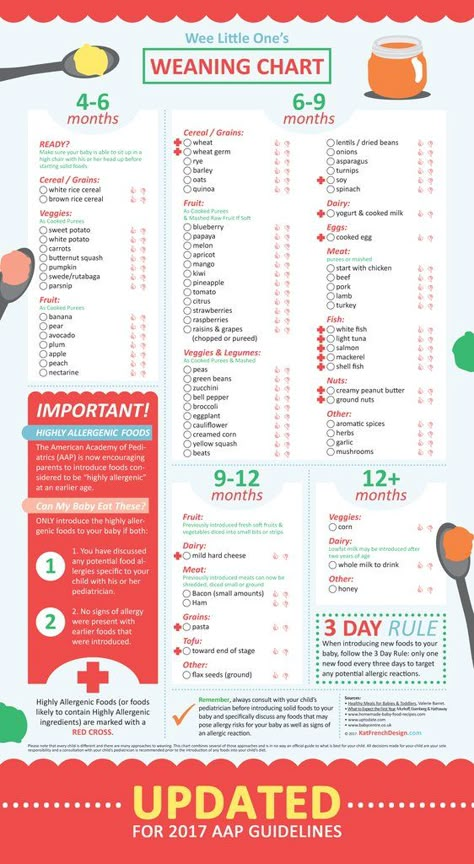 "
Ready for the next stage?
What It Is, When to Start, and Options to Try
Accompanying your child through the different stages of learning how to eat real food is an exciting journey. Sometimes, along with the sense of pride — Look, they polished off the whole jar! — you can feel a little confused. How are you supposed to navigate the milestones?
Let's start at the beginning: What do the stages of baby food mean, anyway?
Rome wasn't built in a day, and your baby's digestive system won't make the leap from liquid to solid in one day either. That's what the stages of baby food are for — to help your baby manage the mechanics of eating and to make the transition easier on your baby's digestive system.
Defining the stages across the brands
While the different stages of baby food aren't standardized (it would make your life easier if they were!), most popular brands more-or-less follow these four stages:
Stage 1: 4 to 6 months (watery puree of a single ingredient)
Stage 2: 6 to 9 months (thicker texture that is strained or mashed)
Stage 3: 10 to 12 months (mush that has soft, chewable, small chunks)
Stage 4: After 12 months (finger foods and small, soft pieces of foods you share from your own supper)
What is the difference between stage 1 and stage 2 food?
Stage 1 foods are pretty watery.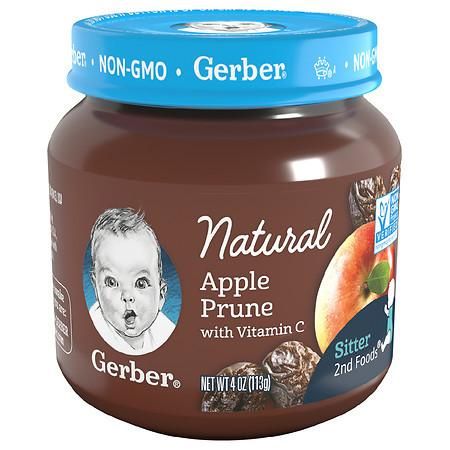 They're pureed into a smooth paste that can drip off a spoon easily, so stock up on your bibs. These foods are usually made of a single ingredient: oatmeal cereal, apple, carrots. Your baby will start off eating about half a teaspoon of this.
Stage 2 foods get more exciting. These are strained or mashed into a dense paste. They're made with a combination of foods that can include legumes and even meats or fish. They may combine flavors, like fruit and veggie blends. Your baby's appetite is growing and you'll have to keep pace with bigger portions.
At around 6 to 9 months, your baby is probably ready to move on to stage 2 foods. Not every baby will stick to this schedule simply because every child is a world to their own.
Here are some signs that your child is ready to move on:
Tongue reflex: At around five months, your child will start losing their tongue thrust reflex and won't immediately push out the food that you try to feed them.
More please: They'll easily polish off the stage 1 foods and look hungry for more.
Variety: They'll have eaten foods from all the food categories (vegetables, fruits, legumes, grains, meat) and shown no allergy or intolerance.
Enjoyment: They're managing spoonfuls of stage 1 foods easily, mouthing and swallowing happily.
At this exciting stage, feel free to give your baby most types of foods. By offering them a wide range of tastes and textures, you're giving them a foundation for healthy eating habits — as well as making it easier for yourself. Keep in mind the following safety points:
Choking hazards: Avoid nuts, seeds, and popcorn at this stage. And make sure to slice round foods like grapes and hot dogs lengthwise.
No honey: Children younger than 12 months should not be given honey because it could lead to a botulism infection.
No juice: Follow AAP guidelines and stick with breast milk, formula or a little water and steer clear of juices.
Safe feeding: Always strap your child into their high chair and keep an eye on them while they're eating.
And if you're wondering about peanuts, here's the scoop: A 2017 release from the National Institutes of Health suggests exposing children to peanut-containing foods as early as 4 months old. (Wait till 6 months for children with mild or moderate eczema.)
Surprised? Don't be. A recent study suggested that Israeli kids rarely suffer from peanut allergies because they're munching on Bamba, a peanut-based snack, from as early as 3 months. Talk to your doctor about suggested safe ways to incorporate peanut products into your little one's diet.
What's on the menu for stage 2 baby foods? Basically, you can go the store-bought or the homemade route. Or you can mix both depending on how much time you have. It's up to you and your personal schedule.
Here are tasty ideas for both options.
Store-bought stage 2 baby food
Plum: These organic blends come in easy-to-transport pouches. Try pear, spinach, and pea, or banana and pumpkin.
Beech-Nut: Options are available in jars and pouches. Serve up some apples and bananas or pineapple, pear, and avocado.
Earth's Best: Another organic option, in pouches or jars. Try sweet potato, barley, and garbanzo or pasta with tomato and white bean.
Gerber: A classic, whether served up from plastic tubs, jars, or pouches. Flavor combinations include peach mango and oatmeal or chicken noodle dinner.
Remember to monitor your little one while they're eating. Pouches are handy, but the caps can be a choking hazard. Glass jars are at risk of breaking, so keep them out of baby's reach. Your baby should always enjoy snacks and meals with attentive adult supervision.
Homemade stage 2 baby food
Cooking up a storm for your baby's budding taste buds at this stage doesn't have to be challenging. Here are a few recipes to get you going. (You can find even more baby food recipes here.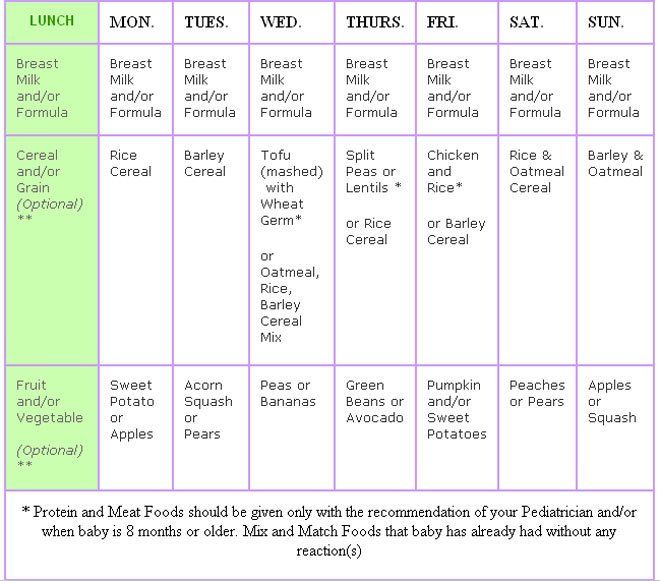 )
Don't shy away from spices and herbs: your baby will appreciate the added flavor, and the micronutrients in them will give their immune system a boost.
Apple, butternut, and carrot: Boil the ingredients until they test soft with a fork. Drain some of the water, but set it aside in case you need to thin the mixture. Sprinkle in a little curry and blend.
Blueberries and chickpeas: You can cook up your own chickpeas or use a prepared version to save time. Mix equal amounts of blueberries and chickpeas. Blend and add breastmilk, formula, or water to get the right consistency. You can also add in some rice for extra oomph and texture.
Salmon with roasted zucchini and fennel: Spray the salmon and vegetables with oil and broil for about 15 minutes. Add chopped parsley and blend. You can thin the mixture with breastmilk, formula, or water.
Enjoy this stage with your baby because it won't be long before they move on to the next stages.
And then, sooner than you think, you may be facing competition for that last slice of caramel-topped cheesecake.
Nutrition of a child in the 2nd year of life: regimen, diet, menu, necessary products | Mamovediya
The child in this period of life grows intensively and therefore must receive nutrition that quantitatively and qualitatively satisfies the needs of his body.
Nutrition should be rational: balanced and consistent with the daily routine. Balance - the inclusion of all the necessary nutrients (proteins, fats, carbohydrates, vitamins, trace elements) in the appropriate proportions that the child's body can absorb.
Nutrition is considered rational if it meets the age needs of the child and is carried out according to the daily routine.
In addition, the so-called rational nutrition includes the culinary processing of food used for a given age, and the correct methodological methods of parents in the process of feeding a child.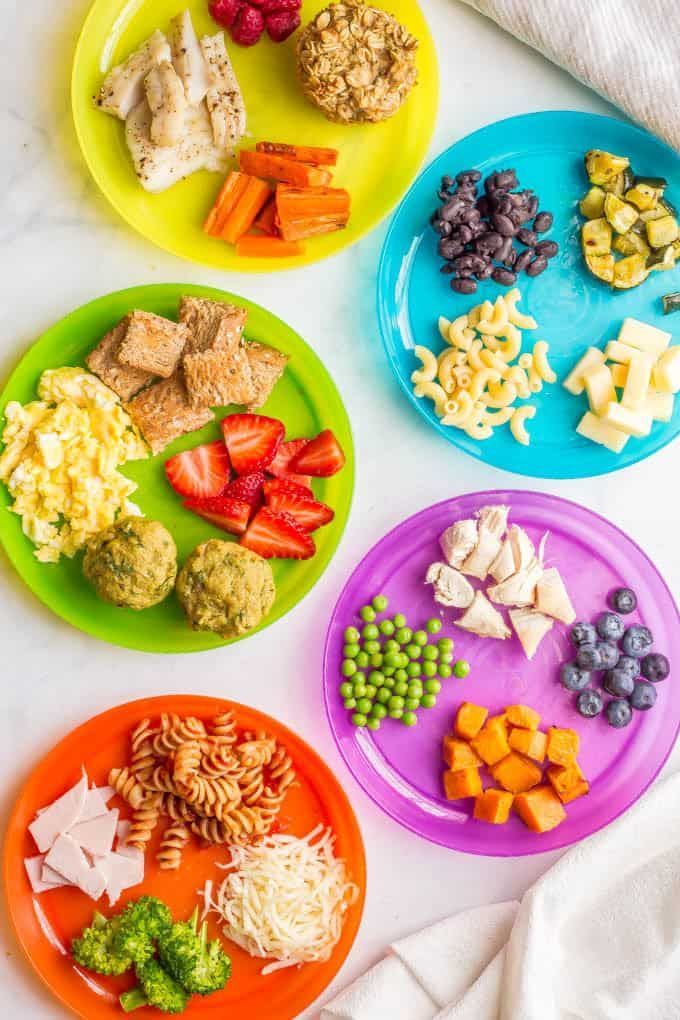 The environment surrounding the baby during the meal, the appearance of the dishes served should excite the child's appetite.
Child's appetite is a state of organic need for food, expressed in the child's desire to eat. At the same time, an adequate positive attitude of the child to food is noted.
A good appetite, as a rule, depends not only on how well the menu is compiled, but also on the correct organization of the feeding process. To form and maintain a good appetite, parents must clearly know: what, when and how to feed the child.
How nice it is to feed a child who has a good appetite. It brings pleasure to adults and great benefits for the baby. However, very often it is necessary to observe cases of violation of normal appetite from small deviations (decrease in appetite, refusal of certain dishes) up to its complete absence (anorexia - as it is called in medical practice).
A child with a decrease or lack of appetite at the mere sight of writing or a reminder of food expresses protest, turns away, defends himself, tightly closes his lips and teeth.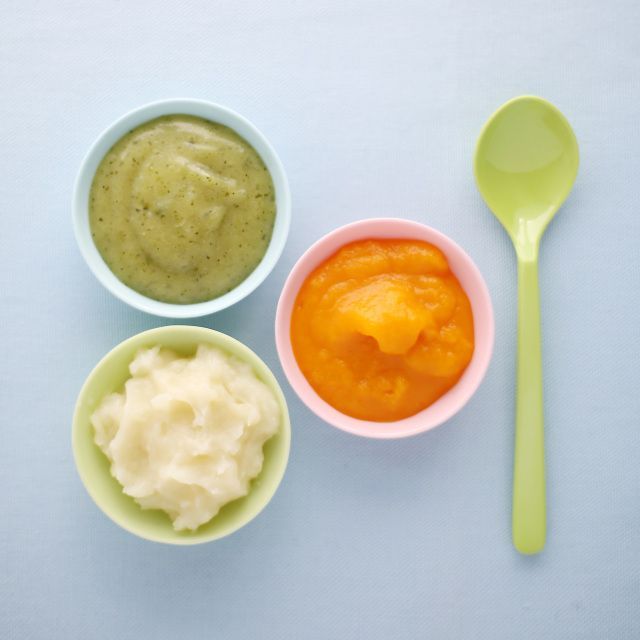 It looks like an unnatural negative reaction of the baby to food. Why does a child lose his appetite? Who is to blame for this? The reasons often lie in the wrong method of feeding (strong pressure on the child's tongue with a spoon, the child's lack of interest in food), in the negative sensations associated with eating (too hot food, poor taste), improper organization of the situation during feeding (distraction with a book, toy, punishment), etc.
Many parents, seeing a decrease in appetite, try to force-feed their child, but this further reinforces the child's negative attitude towards food and everything connected with it. This is strictly prohibited.
If a child suddenly lost his appetite, first of all think about whether you could have made mistakes in the process of upbringing and feeding, in especially persistent cases, you should consult a pediatrician.
During feeding, do not forget to introduce the child to the names of dishes (soup, cutlet, compote, etc.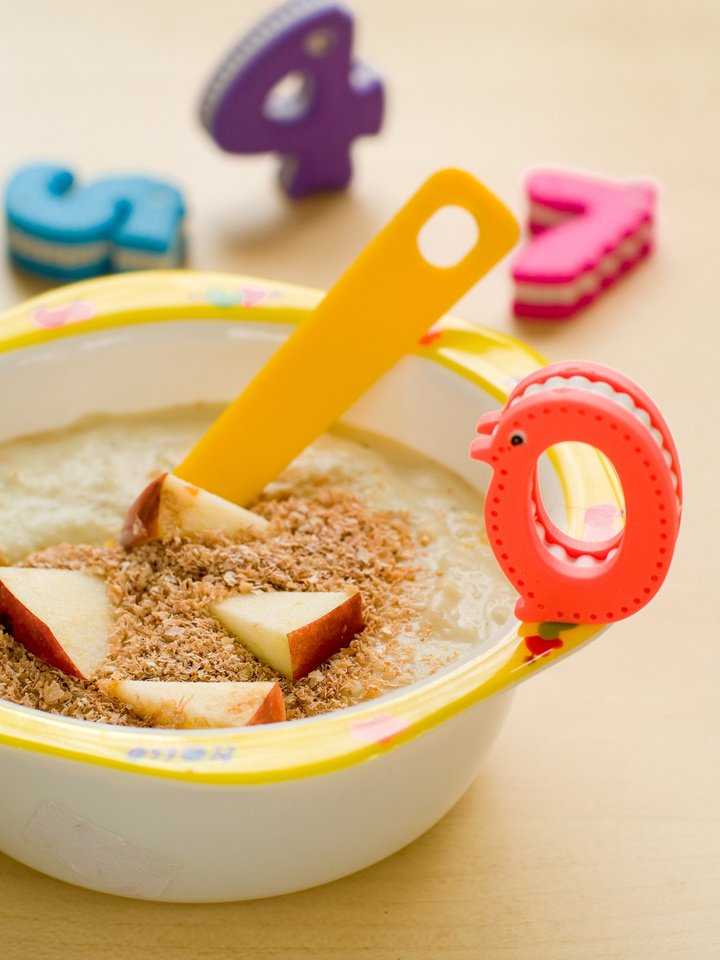 ) and the properties of objects (food is tasty, sweet, sour, salty, hot, cold, a large spoon, a small one, etc.) .). In this way, the child will form the first ideas, concepts.
Eating processes should be organized in such a way that the child has a desire to eat. Before eating, you should arrange a calm pause after a long walk or noisy and active games.
You should not give your child new interesting toys shortly before feeding, and quickly take them away before eating. By doing this, you will cause a strong emotional reaction that will slow down food arousal and reduce appetite.
While eating with a child, one should only talk about what is connected with this process, concentrating his attention on food, developing the child's active participation in eating.
A child's appetite is increased not only by deliciously cooked food, but also by its beautiful design, attractive dishes specially painted for children. Children should only be seated at the table when food has already been served.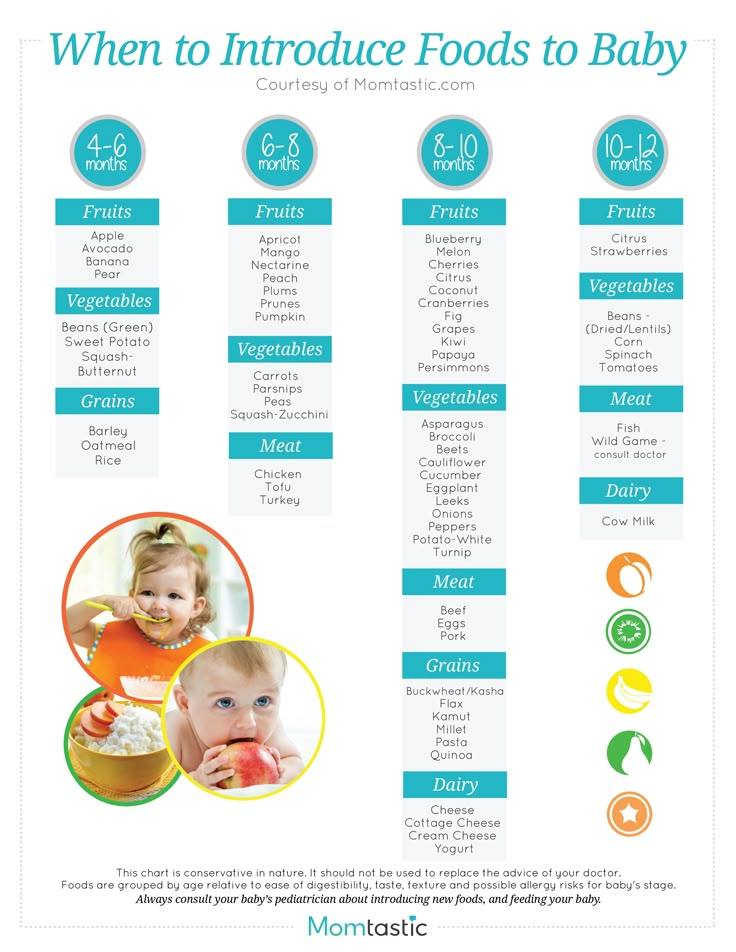 You should not put all the dishes on the table at once, the child is distracted from the first dish, reaches for the third or second, as a result, the sequence of eating is disturbed. Remember that many violations in the health of the baby are associated with errors in his diet.
By the age of 1 year 3 months, the baby can already eat solid food with a spoon, and at 1 year 6 months he can eat any food - thick and liquid. Try to develop these independent skills and abilities, which are very important for later life, in your son or daughter. How joyful it is to look at a baby who skillfully takes food from a plate with a spoon, without mistake brings it to his mouth and actively removes it with his lips. Something, of course, still pours from the spoon past and remains on the lips or chin of the child, but these errors in eating will soon pass, and the baby will learn to carefully eat the entire portion. Remember that a large amount of food contributes to a decrease in appetite, and an insufficient one does not cause a feeling of fullness.
A child of this age should be able to chew food. Make sure that he does not keep the pieces in his mouth for a long time, but swallows them in time.
A child of the 2nd year of life is fed 4 times a day with an interval of 3.5-4.5 hours. However, in the first half of the year, the baby can receive another fifth feeding - kefir or milk at 23-24 hours if he wakes up at night or at 6 o'clock in the morning.
Establishing rational nutrition is painstaking and very responsible work, but if you do it systematically, without giving "indulgence" to yourself and your child, then your reward will be good health and good physical development of the baby.
When compiling the menu, it is necessary to correctly distribute how much and what kind of food the child will receive during the day. Feed your baby 4-5 times a day. In the morning it is better to cook dairy dishes, lunch should always consist of soup, meat in the form of mashed potatoes or meatballs with a vegetable side dish, compote or jelly, fruits, kefir are given in the afternoon, a vegetable dish is prepared for dinner.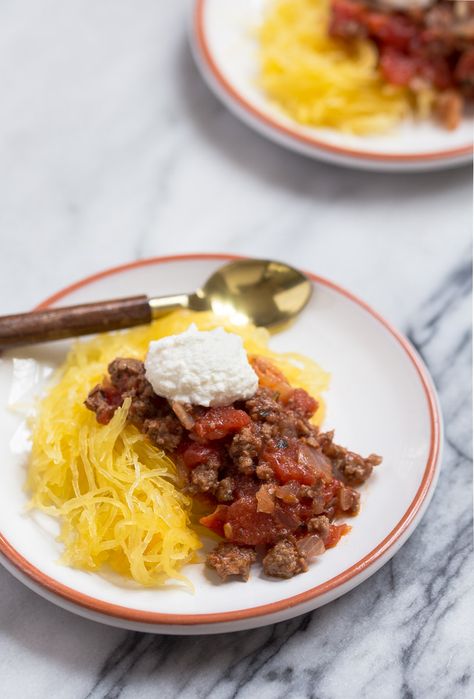 The one-time amount of food consumed in children of the 2nd year of life is different - up to 1.5 years, somewhat less than in the second half of the year.
Under no circumstances should children of this age be given food from the common table. This is very harmful. Malnutrition of a child older than a year will undoubtedly affect his health in the future. Injury by coarse food to the still unprotected mucous membrane of the child's stomach, the stressed state of the organs of the gastrointestinal tract lead to the formation of early gastritis, enteritis, cholecystitis and other diseases.
The menu can be diversified by replacing meat with cottage cheese, fish, eggs, introducing a variety of vegetable or cereal dishes, changing the culinary processing of food (mashed potatoes, cutlets, jelly, compote, etc.), improving its taste, adding greens (dill, parsley, celery, etc.).
If a dairy dish is served for breakfast, then in the afternoon you should feed the baby with vegetables and vice versa; if vegetable soup is prepared for lunch, then the second dish should be cereal, etc.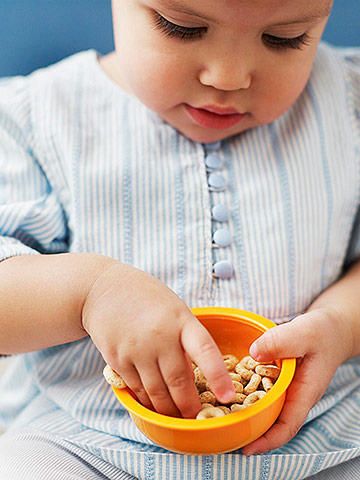 To maintain appetite, make sure that meals are not repeated during the day.
This set of products does not have to be used every day, and it is practically difficult, for example, to measure 3 g of cheese for a child. It is important that during the week the proposed list of products be used in baby food. Therefore, cheese can be used once a week and immediately in the amount of 20 g (3 x 7, say, give the baby vermicelli with grated cheese for breakfast.
A few words about food products intended for baby food, or rather, their brief description.
Milk and dairy products. Natural milk can be given to a child only after boiling. One-day kefir and cottage cheese are very useful. Milk should be boiled in a heavy-bottomed saucepan with the lid closed. When preparing dishes from milk (porridge, mashed potatoes), raw milk is added and allowed to boil once with ready-made cereals or vegetables. Milk must not be boiled twice. It should be remembered that excessive milk reduces the child's appetite, so milk should not be given to quench thirst instead of water.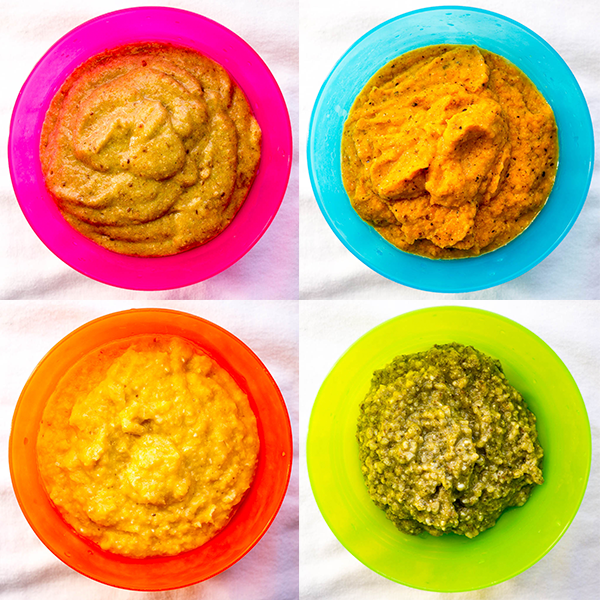 Oils. In the diet of children of the 2nd year of life, both butter and vegetable oil can be used, and the amount of vegetable oil should not exceed 10-15% of the total amount of oil consumed per day (i.e., not more than 2 g per day) . Vegetable oil should be stored in a sealed container, protected from light and air. It cannot be boiled, so it is better to lay it in the finished dish. In the diet of children, it is not recommended to use refractory fats - beef, pork, cooking oil, and margarine.
Meat and meat products. Lean beef, rabbit meat, chickens are useful for children You can use offal - liver, tongue, heart, brains, chicken giblets. Meat should not be soaked in water, as this transfers some of the nutrients into the water. The liver should be fried under the lid and given to the child in a puréed semi-liquid form. For children under 1.5 years old, meat, like other food, should be cooked pureed. This is due to the absence of chewing teeth in a child at this age, the underdevelopment of chewing muscles and the insufficient activity of digestive juices.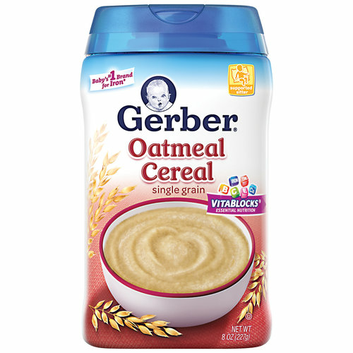 Fish and fish products. Children can only be given low-fat varieties of fish - hake, cod, sea bass, pike perch. Fish is equivalent to meat in its nutritional properties, but, in addition, it contains trace elements important for the growth and development of the child (iodine, phosphorus, copper, etc.). Keto or sturgeon caviar should be treated with caution, as it can cause unwanted allergic reactions in children.
Eggs. It is recommended to give children only chicken eggs and be sure to boil them. Raw eggs should not be served, as they can be contaminated with pathogens due to the porosity of the shell, and raw protein is poorly digested in the stomach, and raw yolk can cause allergies. Duck, goose, and eggs of other birds are prohibited from being included in the children's menu.
Bread and bakery products. It is useful for children to give both rye and wheat bread. You can give bagels, bagels, crackers, by the way, children love them very much.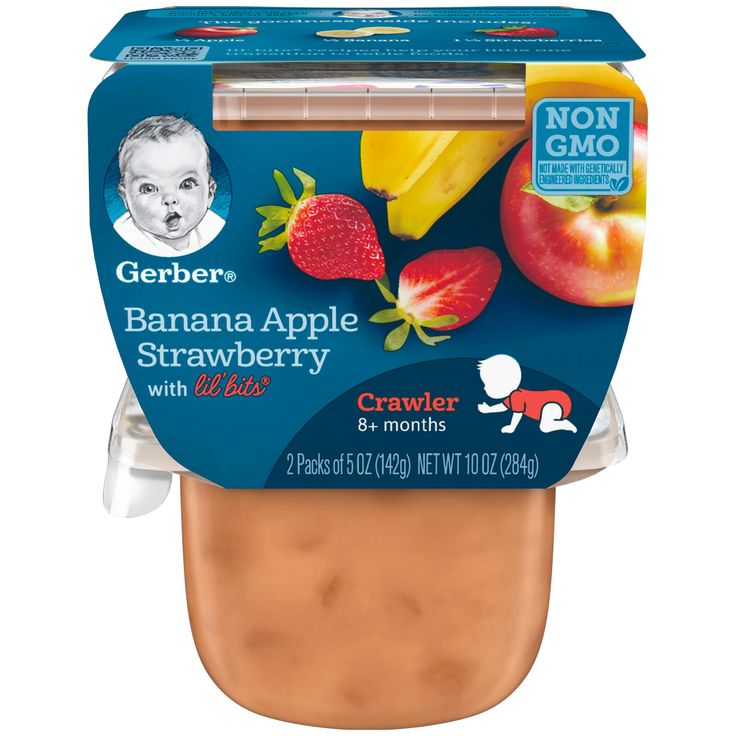 Cereals and pasta. The most valuable in terms of mineral composition are bean, buckwheat, oat and millet groats. But you can use their other types - semolina, peas, as well as pasta. The groats are boiled in water (oatmeal and buckwheat - for l '/g h, millet - 1 hour, semolina - 20 minutes), then unboiled milk is added, and after removing the porridge from the heat - butter and sugar to taste.
Sugar and confectionery . In children's food - in tea, milk, cereals, compotes, kissels - you can add sugar, but in moderation. Remember that excess sugar is harmful to a child, as it can contribute to obesity or diabetes. Other sweets are recommended marmalade, jams, marshmallows, marshmallows, cookies, especially oatmeal, waffles. Do not give children cakes with rich creams, chocolates and chocolates, as well as lollipops, especially rounded ones.
Vegetables, fruits, berries, herbs. All these products are very useful for young children, because, in addition to vitamins, they contain fiber, organic acids, pectin, tannins and volatile substances, as well as minerals and trace elements.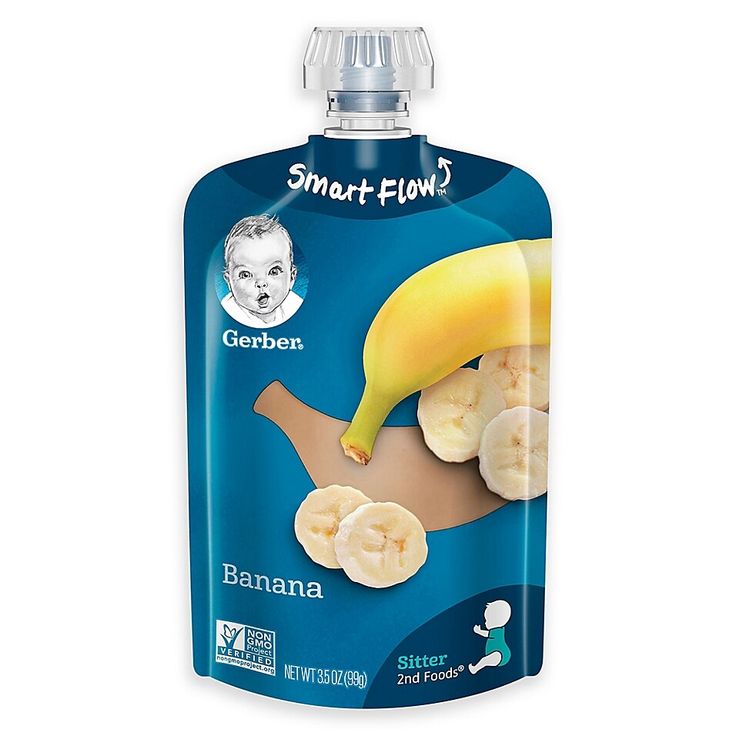 Raw vegetables can also be used in children's nutrition. At the same time, they must be thoroughly washed, poured over with boiling water, and then grated on a fine grater. Fruits and berries are best given fresh to a child, and raw juice should be added to a boiled fruit and berry dish. In the nutrition of children, you can use canned vegetables and fruits specially prepared for baby food, as well as compotes, juices, freshly frozen and dried vegetables and fruits. Boil vegetables and fruits in a saucepan with a lid to preserve as many vitamins as possible.
From 1 year to 1 year 3 months
You can be told about the methods of preparing various children's meals by a district nurse or a nurse in a healthy child's office in a children's polyclinic.
The menu for a baby at this age can be compiled as follows:
Breakfast
Porridge (vegetable puree) -150.0
Tea with milk (milk) -100.0
Bread with butter Lunch

Soup (vegetable, meat) —100. 0
Meat puree (patty) — 40.0
Side dish (vegetable puree, vermicelli) — 50.0
Compote (fruit juice) —100.0

Cottage cheese - 30.0
kefir (milk) with a bun of –150.0
Fruits - 50.0

Puree vegetable (porridge) –150.0
milk -150.0

Second supper

Recall that the second dinner is provided for those children who wake up at 23-24 hours

From 1 year 3 months to 1 year 6 months vegetables, finely chopped in the form of a salad, seasoned with vegetable oil. This is a very healthy dish, because, in addition to the vitamins it contains, it makes the baby chew food thoroughly, which means it stimulates the development of the child's chewing apparatus.

The following foodstuffs can be included in the sample menu:

Breakfast

Porridge (vegetable puree) -150. 0

Tea with milk (milk) -150.0

Bread with butter

3

Lunch

Vegetable salad - 10.0
Soup -150.0
Cutlet (meat, fish, liver) - 50.0
Garnish (cereal, vegetable) - 80.0
Compote -100.0
Snack
Cottage cheese — 50.0
Fruits –100.0
Tea with cookie --150.0

Dinner

Vegetable puree (porridge) –150.0
kefir (milk) –150.0

of 1 year from 1 year old from 1 year from 1 year 6 months to 1 year 9 months

Do you consider a child's taste? Children very early begin to distinguish tasty food from tasteless, they have favorite and unloved dishes. Try not to include foods that are vital for the development of the child's body.

Sample menu for a child of this age.

breakfast

Gate carrot - 30.0
Dairy porridge --150.0
Tea with milk –150. 0
Bread with oil

9000 9000
Salad from vegetables - 40 ,0
Soup (shchi, borscht) -100.0
Meat puree (patty) - 60.0
Garnish (vegetable, cereal) -100.0
Fruit juice -100.0
kefir with a bun --200.0
Fruits –100.0
Dinner
Puree vegetable (porridge) —200.0
Milk (kefir) –150.0
9000 9000 9000 From 1 year 9 months to two years

Children's food in this age period can be liquid, semi-liquid, steamed, and also in the form of pieces (for the development of the child's chewing apparatus). The kid should equally willingly eat any food, no matter in which of the listed types it is served. We recommend the following menu:

breakfast

Milk (noodles, vermichel)
coffee with milk (tea)
Bullet with butter (jam, cheese)

Salad from vegetables (candle, quadruns)
soup
cutlet (meat, fish)
Greener
compote

SUPPOCE

KEFIRA FREETS (MIRSEMENT MIRSED COMETOMISE 9000 9000 9000 9000 9000 9000 9000 9000 9000 9000 9000 9000 9000 9000 9000 9000 9000 9000 9000 9000 9000 9000 9000 9000 9000 9000 9000 9000 9IT0130
In the intervals between feedings, the child can be given a drink (no more than 100 g) of water.

We remind you that in order to prevent allergies, it is better to exclude chocolate from the child's diet, limit the consumption of foods that are high in carbohydrates, such as condensed milk, honey, sweets, and confectionery.

The child's food should be varied, full of vitamins. In addition to the well-known sources of vitamins, you can also use such as mountain ash, wild rose, various vegetable mixtures (turnip, rutabaga, lettuce) and greens (dill, parsley, celery), which not only enrich the nutritious diet, but also decorate dishes, which attracts children and stimulates their good appetite.

It is desirable that parents feed the child at the same time and try to form the right attitude to food in the baby from an early age and teach the culture of behavior at the table.

Union of Pediatricians of Russia

Nutrition for children aged 1 to 3 years

The period from 1 to 3 years of life is a crucial stage in the transition to an adult type of nutrition, which has certain features. In order to ensure that all the necessary nutrients enter the child's body and at the same time prevent an excess of individual nutrients, nutrition should be balanced and varied.

The daily amount of food for children aged 1 to 1.5 years should be 1000-1200 g, from 1.5 to 3 years - 1200-1500, the amount of food in one feeding should not exceed 300-350 ml. The diet consists of three main meals per day and two snacks. It is considered optimal when breakfast is 25% of the total energy density of the diet, lunch is 30–35%, dinner is 20%, and additional meals are about 10%. In general, the child can eat the same food as the rest of the family.

In the diet of a child of 1-3 years of age must be present daily : animal or poultry meat, dairy and sour-milk products, vegetables, fruits, bread, cereals, vegetable and butter; fish and eggs are included in the diet 2-3 times a week.

Cereal products: bread - 2-3 servings per day, cereals and side dishes - 1 time per day
Fruit and/or vegetables: at least 5 times a day
Dairy products: at least 3 servings per day (including those used to make cereals, yoghurts, fermented milk drinks, cottage cheese, infant formula or breast milk).

Domestic pediatricians recommend, when compiling a diet for children aged 1–3 years, preference should be given to specialized children's dairy products of industrial production that meet high quality requirements and safety indicators for this age. Most children's dairy products are additionally enriched with vitamins and/or minerals and other biologically active components, taking into account the physiological needs of children of this age. At the same time, in foreign recommendations, children over 1 year old are offered the gradual introduction of whole cow's milk, which is rich in fats necessary for proper growth and development, the absorption of vitamins A and D, the development of the child's brain and nervous system.

Meat dishes: 2-3 times a day
Fish dishes: 2-3 servings per week
Eggs: 2-3 per week
Dietary fats: 3-4 teaspoons of butter and/or vegetable oils per day

When cooking, use the minimum amount of salt and sugar, and do not add them to industrial products.