Baby alive real food
Baby Alive Grows Up Review - A Doll that Really Grows
May 15, 2021 July 20, 2022
Baby Alive Grows Up is a super popular toy that I've been trying to get my hands on since before last Christmas. It was one of the hot toys last Christmas, and it will likely be very popular again this year. I wasn't sure if this toy would be just another gimmick, but I finally gave in and ordered it. I wanted to share my review with you now so that if you're like me and have been waiting, you'll know whether the Baby Alive Grows Up Doll is really worth it or not.
Disclosure: Some links below are affiliate links. This means at no additional cost to you, I earn a small commission if you decide to click through and make a purchase.
What is Baby Alive Grows Up Doll?
So first of all, what is so special about this doll? Well, the whole Baby Alive line by Hasbro is basically meant to be an interactive or "alive" doll line. Other dolls that were previously released in this line eat, pee, poop and talk.
The Grows Up doll literally grows right before your eyes.
She starts out as a newborn baby, but grows as you feed her and interact with her first into a baby and eventually into a big girl. The doll physically expands and "grows" by 4 inches (10cm) in size. Like many of the other Baby Alive dolls, Baby Alive Grows Up speaks and interacts with you. She learns to sit up and how to say her first word as she grows. She makes sounds when you feed her and has over 75 phrases she can learn. Her hair will also get longer as she grows. You can even reset the doll back into newborn mode to keep the fun play going.
Baby Alive – Growing Up Stages
Stage 1 – Newborn: The doll starts out as a newborn baby. She is swaddled and will coo and open her eyes when fed to reveal her eye color. She is also wearing a hat when she first is unboxed, which can be removed to reveal her hair color. Once baby is fed and rocked enough, she will transform into the next stage: baby!
Stage 2 – Baby: Once fed and rocked enough, baby will kick out her legs breaking out of the swaddle and transform into a baby. She will then be able to sit up and learn her first words. The stage 2 box includes a bib and food pouch to feed baby. Baby will respond to feeding and playing with babbling that eventually turns into her first words and full responses. Eventually, the doll will be ready to stand up and transform into a big girl. She'll let you know this by asking to stand and saying "Press my bracelet, hold my hands, help me grow!"
Stage 3 – Big Girl: Once the doll is stood up and her bracelet is squeezed, baby will physically expand to the full height and be in the big girl mode. If you brush her hair (and give a bit of a tug), her hair will grow into a full pony tail. Additionally a skirt and shoes are included for playing dress-up with the doll in the big girl phase.
How do I reset Baby Alive Grows Up Doll?
The doll is reset by using the switch on her neck. The switch should be set to "Mommy" or "Daddy" mode on the right when on. To reset the doll, push the switch all the way to off.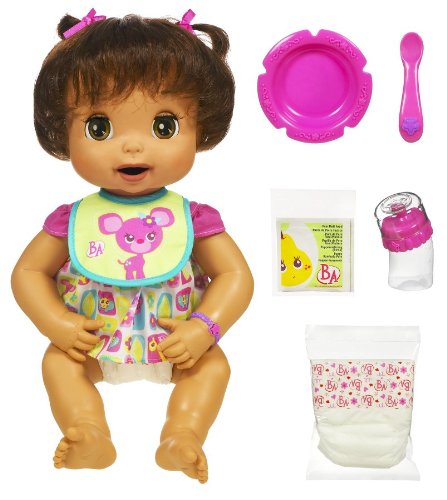 I usually remove the big girl accessories and lay the doll down face up at this point so that the legs can retract. After a few moments, switch back on to the desired mode. The doll should shrink back, and then you can push the legs back up and swaddle the baby in the provided blanket. Voila, back to baby!
Baby Alive Grows Up – Product Details
There are 3 variations of the Baby Alive Grows Up Doll currently available: Sweet, Happy and Dreamy. Each of these variations has 2 different possible eye color and hair color variations. Making a total of 6 variations in all: Sweet Blossom or Lovely Rosie, Happy Hope or Merry Meadow, or Shining Skylar or Star Dreamer. The dolls also can speak in Spanish or in English.
Additionally, the doll can be set to "Mommy" or "Daddy" mode which changes if the doll addresses it's caretaker as Mommy or Daddy. The Baby Alive Grows Up doll is recommended for ages 3 and up. The doll does require 4 AA batteries, but they are included, and the doll will work right out of the box.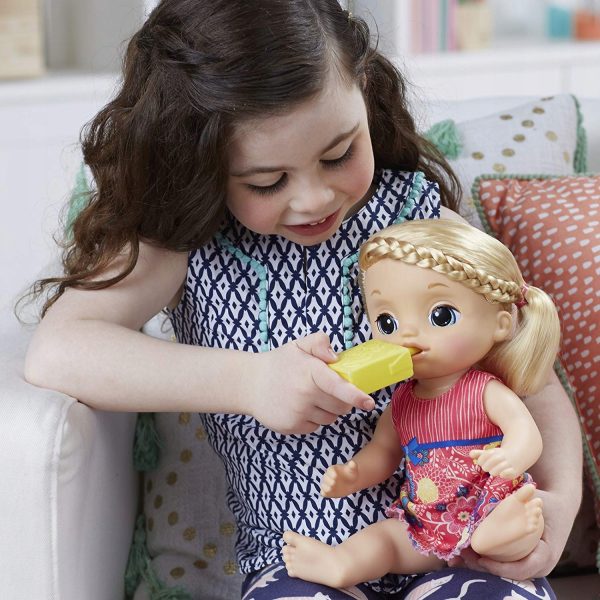 A huge plus as most toys don't include batteries. The doll weights a little over 4 pounds and is 4.49 x 15.98 x 14.02 inches in size. The doll retails for $49 on Amazon currently.
Pros:
Truly unique concept of a growing doll
Entertaining and Interactive doll (speaks, sits and grows)
Repeatable Play
Speaks English or Spanish
Addresses "Mommy" or "Daddy"
Surprise eye color and hair color makes for a fun reveal
Cons:
Some reviews mention the doll malfunctioning and not resetting properly (seems highly prone to breaking)
Does not include other Baby Alive features such as eating, peeing or pooping
Onesie is not removable, which makes dress up options limited
Swaddle doesn't stay on the doll very well
Relatively Expensive Toy
Final Review – Baby Alive Grows Up
My daughter absolutely loved playing pretend parent to the Baby Alive Grows Up Doll. She was thrilled from the moment she saw her.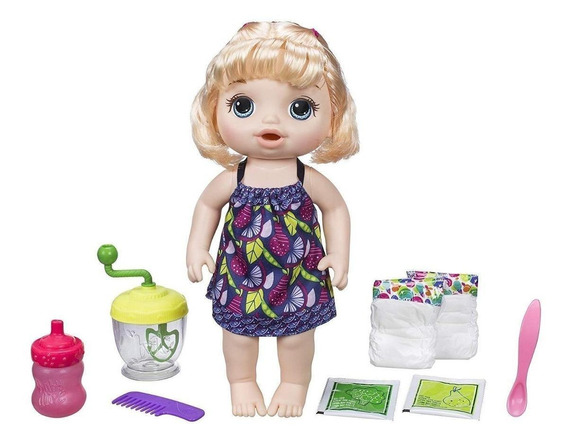 In fact, the first evening she had her, she played with her for well over an hour before bed. She reset her at least 3 times to grow up all over agin and would not put her down that day. She even tucked her in right beside her to sleep. It was so adorable! Like all young kids, my daughter does have a short attention span, so I appreciate toys that aren't simply tossed aside in just a few minutes.
She has continued to play with this doll at least once a day. I really appreciate that the growing stages are repeatable (especially with so many one time use toys out there these days) to keep her coming back for more. She loves all of her baby alive dolls, but this has now become her favorite.
Final Thoughts
While I do think there are some tweaks that could make the doll better, overall I think this doll is a winner and worth the price. The growing doll is truly a unique concept that I have not seen with any other dolls. Additionally, the interactivity of the baby alive dolls is awesome; children just love hearing their baby alive doll talk and feeding them and following their requests.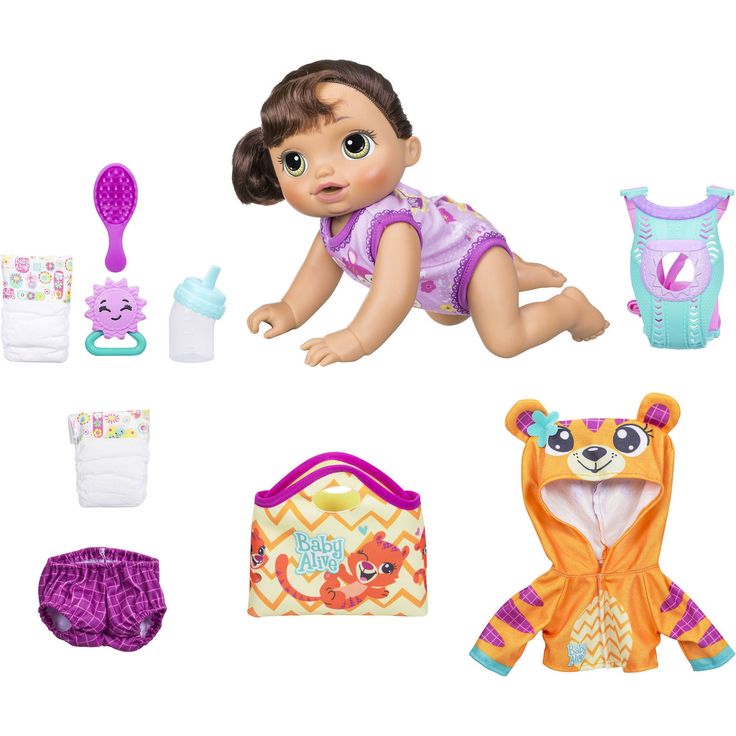 Younger children may require some assistance to reset the doll back to the newborn stage, but it is really simple to reset.
I do wish that the swaddle stayed on a bit better, it falls off if you barely move the doll, but that's honestly my biggest complaint. If you have a child who loves playing pretend mommy or daddy, I truly think they will adore the Baby Alive Grows Up doll. I personally think it is well worth the higher price as they will get a lot of use out of it with the repeatable play. I think it would make for an excellent birthday or Christmas gift for little kids as well.
Have you tried out the Baby Alive Grows Up Doll? If so, I'd love to hear what you (and your littles) thought about it in a comment down below.
Thanks for stopping by! If you enjoyed this post, you may also want to check out my review of the Little Adventures Toddler Costumes and Dress-Ups.
Can Baby Alive Drink Real Water? Read Before Use
by Sarah Collins
Baby dolls have evolved a great deal.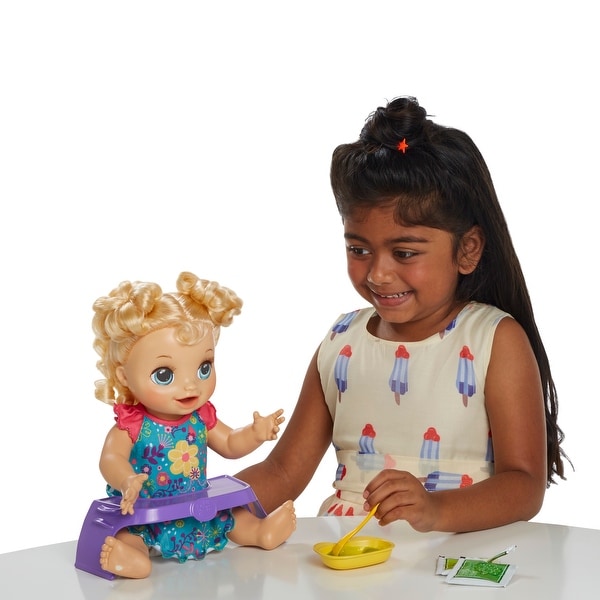 They come with more features as well as more new operational functions. Baby alive dolls are a kind of an evolution of baby dolls. Baby alive dolls are precious and engaging. 
Can Baby Alive Dolls Drink Real Water?
Related Posts
Different Types of Doll Hair (Must Have Products)
Can Baby Alive Drink Real Water? Read Before Use
How to Get Water Out of Baby Alive Dolls? (Ways to Protect)
What Do Dolls Symbolize by ToyBoxAdvisor?
Can you Wash Baby Stella Doll?
Can Lice Live in Doll Hair?
How To Reroot Doll Hair Without a Tool? (Step by Step)
Is Baby Born Doll Anatomically Correct? (Why Choose It)
How Big is an Alive Baby Doll?
Do Baby Alive Dolls Need Batteries?
How to Clean Baby Alive Doll? (How to Wash)
A Guide to Dollhouse Scales? (1/12, 1/24, 1/6 etc.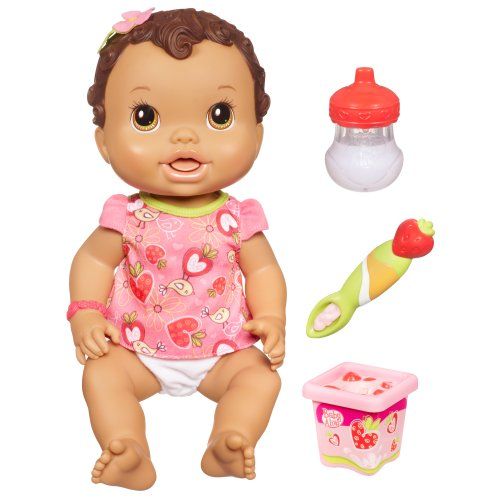 )
Best Dolls for Boys – Are there baby dolls for Toddler boys?
7 Best Anatomically Correct Baby Dolls
Best Talking Dolls that can Sing For Your Little Baby Girl
Which Baby Alive Doll Do I Get? Baby Alive Dolls Review
Best Learn To Dress Dolls for Toddlers
Best Potty Training Dolls 2022 (How to Teach Potty Training)
Best Baby Doll for 1 Year Old
What's The Best Type Of Doll For 2-3 Year Olds
How Do I Choose The Right Doll For My 4 To 8 Year Old
Can Baby Alive Dolls Go in Water?
Can Baby Alive Dolls Talk?
Does Baby Alive Doll Eat?
What is Baby Alive Food Made Of?
Can Baby Alive Dolls Eat Real Food?
What Age Are Baby Alive Dolls For?
Conclusion
Baby alive dolls come with so many different features.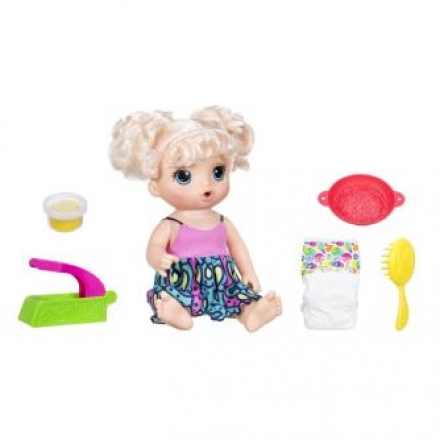 Baby alive dolls can move their mouths, drink, eat, bathe, poop, and pee too. Baby alive dolls act like real babies but are animated and low maintenance. 
Many people have the question weather baby alive can drink real water or not. The answer is simple. Yes, they can. To further learn about this aspect in detail, follow this article. Not only does this article tell about the drinking habits of baby alive dolls, but also answers all important questions related to baby alive dolls.
Can Baby Alive Dolls Drink Real Water?
Yes. Infact, baby alive dolls love staying hydrated. This is one of the exciting features that baby alive dolls come with. Giving water not only entertains the kids, but it also ensures that the functions of the baby alive doll are running smoothly.
Giving baby alive dolls water involves the mouthing feature as well as the peeing feature. Hence, you should be ready with the diaper to keep your baby alive doll fresh, dry, and clean.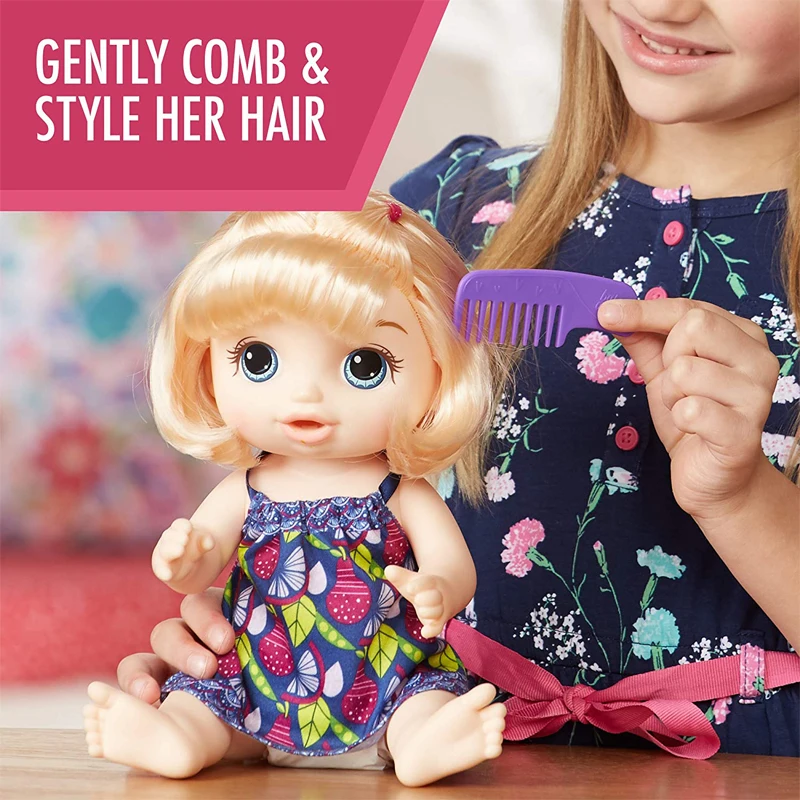 When you're feeding baby alive dolls with their food, make sure to give them water in between. This helps to get the food moving inside the baby alive doll without any hindrance.
Related Posts
Can Baby Alive Dolls Go in Water?
While baby alive dolls can drink water, doesn't mean that they can go in water as well. Baby alive dolls are not made to be in water or take a bath.
Although baby alive dolls are made of durable materials, but they have a delicate system put in place. Especially the baby alive dolls that can talk, it's highly advisable to not take these in water. Baby alive dolls that are battery operated, may stop working if water goes into them.
Clothes of the baby alive dolls can be washed, and the outer body can be cleaned with the help of a damp cloth. As far as the inside is concerned, feed baby alive doll with water and let the inside clean up on its own. However, DO NOT submerge baby alive dolls in water.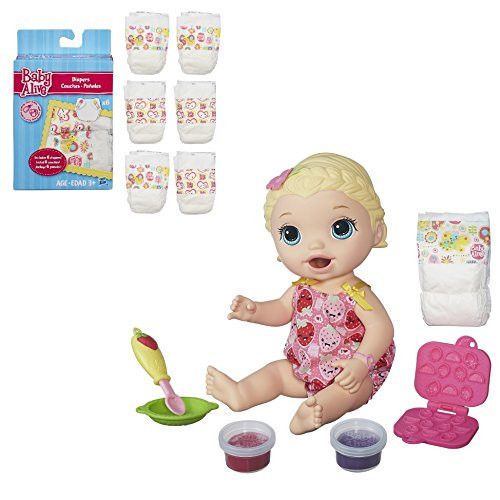 Can Baby Alive Dolls Talk? 
There are many different types of baby alive dolls. However, not all can talk. But the ones that do talk, those baby alive dolls are definitely chatterboxes. 
There are dolls that giggle, laugh from joy, say variety of different phrases in one or more languages, and there are also some that sing. 
Does Baby Alive Doll Eat? 
Baby Alive dolls eat a sachet of safe, non-toxic powder that turns into liquid form when mixed with water. It does not expire, but it is strictly for dolls only and is not intended for human consumption. 
 Kids have fun preparing formula in a bowl or one of the doll's accessories, just like real babies. Not all Baby Alive dolls can eat, only some that come with the feature can eat. 
What is Baby Alive Food Made Of? 
The food that baby alive dolls can eat are coloured in different colours. It's in powder form. It is non-toxic; However, humans are advised not to eat it in any case.
Some of the food is made up of wheat. It is easy to make the powder mixture at home simply by mixing baking soda, cornflour, and a few drops of food colour. Once water is added to the mixture, it turns into liquid form. This can easily be consumed by baby alive dolls. 
Pro tip: Make sure to not make the mixture too lumpy. This can get stuck in the baby alive doll causing mold. 
Can Baby Alive Dolls Eat Real Food? 
No. Baby Alive dolls should advisably be given the food packets that come with. They are designed according to the type of doll you have and makes sure your doll can function properly. 
The packet food helps baby alive doll to easily pass the food out of their system.  Real food could damage the doll and is not recommended.
What Age Are Baby Alive Dolls For?
Baby alive dolls are precious, entertaining, and extremely loveable dolls. They are best suited for kids aged three and more. They are also loved by older kids who love playing mommy to these adorable dolls.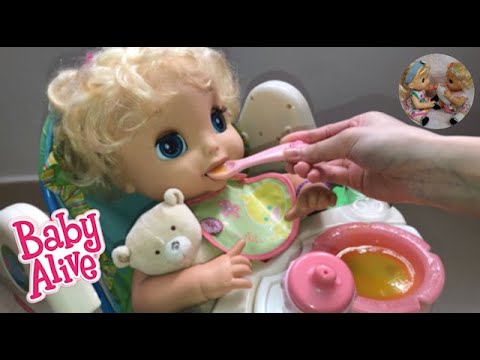 Baby Alive Dolls are very interactive and fun to play with. They ensure a fun playtime for kids even when they are playing alone. Baby alive dolls also help teach children different traits like caring, loving, and sharing.
Conclusion
Baby Alive Dolls are extremely playful, highly interactive, and beyond adorable. Kids love playing with baby alive dolls as they come with so many features. Not only can they talk, but also drink water, eat food, pee/poop, and sing.
Baby Alive Dolls can drink real water and have food which is specially designed for them. They can talk, sing poems, teach different traits, and many more features. For any questions that you have regarding baby alive dolls, give this article a read. It'll definitely answer any questions that you are unsure of. 
JUDGMENTS OF SOLOMON
JUDGMENTS OF SOLOMON
JUDGMENTS OF SOLOMON
(translated by G. M. Prokhorova)
(.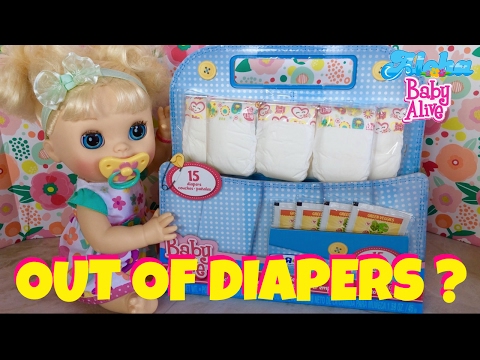 ..) And at that time Solomon arranged a great feast for his people. Then they appeared before king, two harlot women, and one woman said: I am in trouble, my lord. Me and this friend of mine, we live in the same house, in which both were born. I have a son was born. And on the third day after I gave birth, this woman also gave birth son; we live only together, and there is no one with us in our house. This night the woman's son died because she overslept him. And so, getting up in the middle of the night, she took my boy from my hand and put him to sleep on her bed, and her she put the dead boy to me. I got up in the morning to feed the baby and found him dead. Then I figured out that this is not my son, whom I gave birth to. And the other the woman said: No, my son is alive, but yours is dead. And they argued before king.
And the king said to them: So you say this: This is my son alive, and her dead, and she says: No, mine is alive, but yours is dead. And the king said to his servants: Cut this living boy in half, and give half of him to this one and half to that one.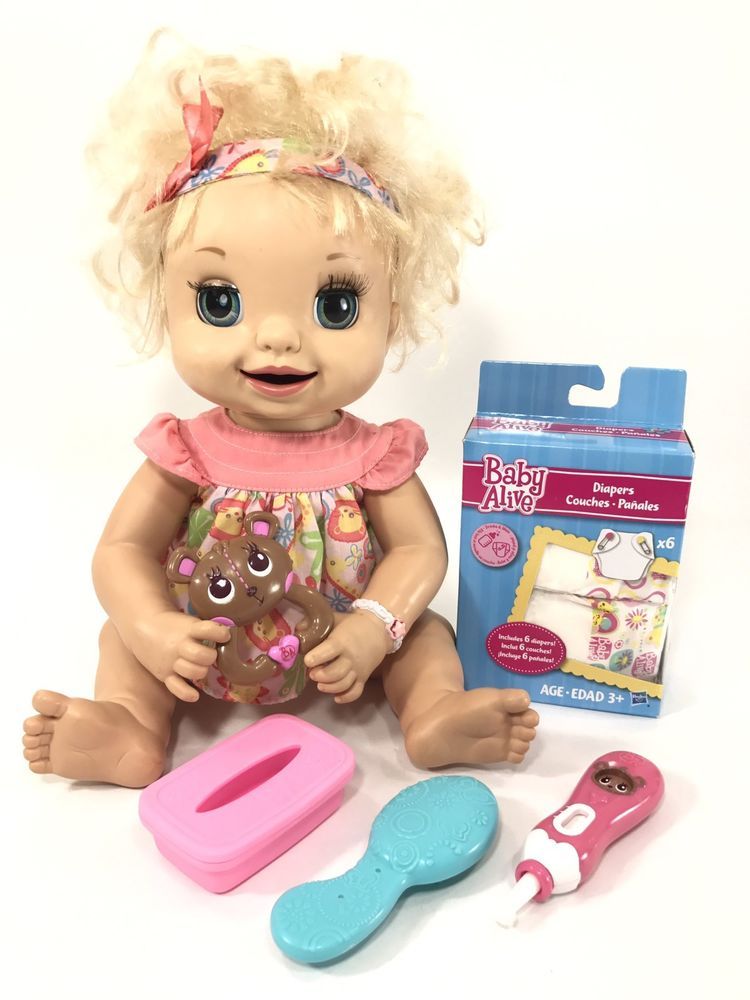 And the dead one, too, having cut it, give half of it to this one, and half of that one.
And the woman answered, whose son was alive, for her soul was in turmoil because of her son, and said: Let me be in trouble, my lord. Give it to her boy, don't kill him. And another woman said: Let it not be for me, neither to her! Break it apart. The king replied: Give the child alive to the woman who said: Give it to her, and do not kill him. Give it to her, for she his mother.
Israel heard about this judgment by which the king judged, and all the faces of the king were afraid, for they understood that he was given the meaning of God to do judgment and justice.
<0 PHAROOH'S HELP>
Solomon took Pharaoh's daughter as his wife while building the Holy of Holies. And he sent sent her to him with the words: My father-in-law! Send me help. And he chose six hundred people, knowing through astrology that they were going to die in that year, wanted to test the wisdom of Solomon.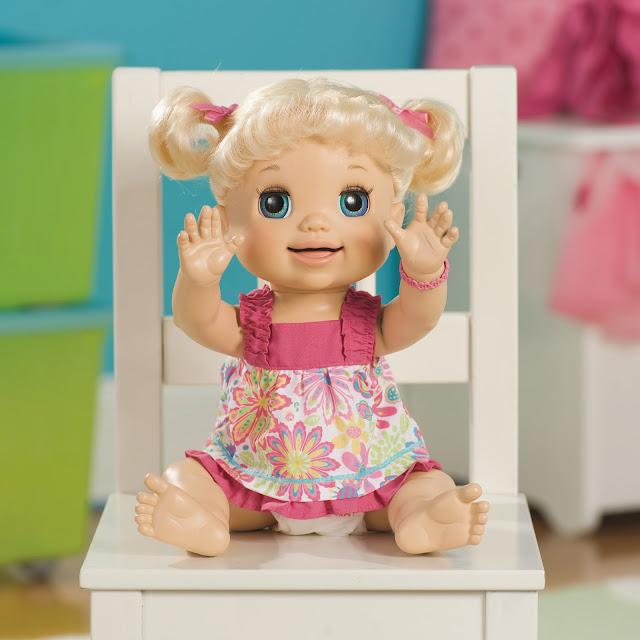 When they were brought to Solomon, he saw them from afar, and ordered shrouds to be sewn for all of them. He assigned his ambassador to them and sent to Pharaoh, saying: My father-in-law! If you have nothing to bury your dead, so here are your robes. Bury them at your place.
THE LEGEND OF HOW KITOVRAS WAS TAKEN BY SOLOMON
When Solomon was building the Holy of Holies, he needed to ask Kitovras a question. They told him where he lives, they said in the far desert. Then wise Solomon decided to forge an iron chain and an iron hoop, and on it he wrote a spell with the name God's. And he sent the first of his boyars with servants, and ordered to bring wine and honey, and took sheepskins with them. They came to the dwelling of Kitovras, to his three wells, but did not it was there. And according to the direction of Solomon, wine and honey were poured into those wells, and from above covered the well with sheepskins. Wine was poured into two wells, and honey into the third.
They themselves, hiding, watched from the hiding place when he would come to drink water at the wells. And soon he came, leaned to the water, began to drink and said: Everyone who drinks wine, does not become wiser. But he got sick of drinking water, and he said: You are wine, rejoicing heart to people, and drank all three wells. And I wanted to sleep a little, and dismantled his wine, and he fell asleep soundly. The boyar, coming up, tightly shackled him by neck, arms and legs. And, waking up, he wanted to rush. And the boyar to him said: Sir, Solomon wrote the name of the Lord with a spell on the chains, which now on you. He, seeing them on himself, meekly went to Jerusalem to the king.
His temper was like this. He did not walk in a crooked way, but only in a straight one. And when came to Jerusalem, clearing the way for him and tearing down houses, for he did not go to bypass. And they approached the widow's house, and, running out, the widow cried out, imploring Kitovras: Sir, I am a poor widow.
Do not hurt me! He bent around the corner, not lost his way and broke his rib. And he said: A soft tongue breaks a bone. When they led him through the bargain, then, hearing one man say: Is there shoes for seven years? Kitovras laughed. And seeing another person telltale, laughed. And I saw the wedding being managed, I cried. Seeing on the way a man wandering without a road, he directed him to the road. And they brought him to court of the kings.
On the first day they did not take him to Solomon. And Kitovras said: Why doesn't he call me the king? They told him: Yesterday he drank too much Kitovras took a stone and laid to another stone. Solomon was told what Kitovras had done. And the king said: Tells me to drink drink upon drink. And the next day the king did not call him to him. And Kitovras asked: Why don't you take me to the king and why don't I see his face? And They said: The king is sick because he ate a lot yesterday. Then took off Kntovras stone from stone.
On the third day they said: The king is calling you.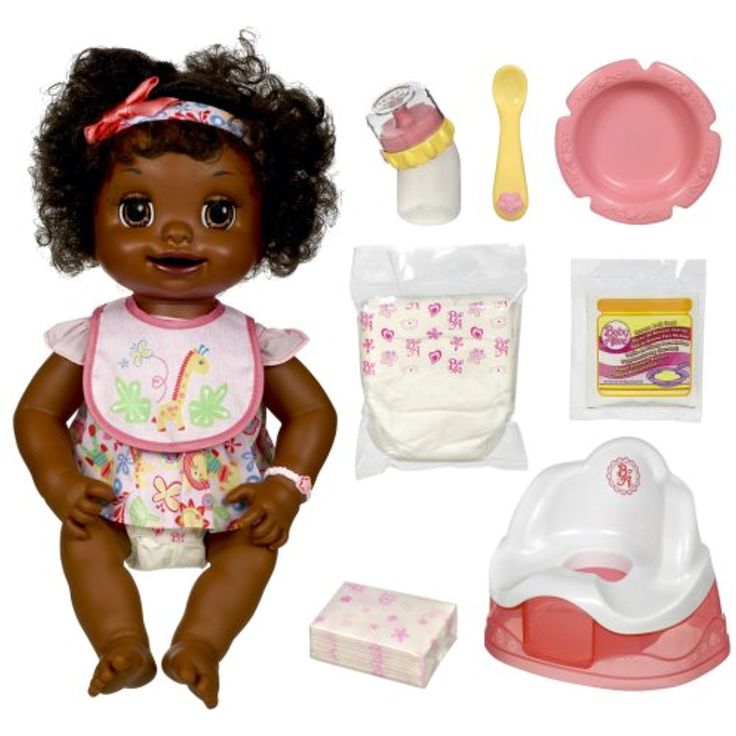 He measured the rod to four cubits, entered the king, bowed and silently threw the rod before the king. King by wisdom explained to his boyars what the rod means, and told: God gave you in possession of the universe, and you were not satisfied, you caught me too. And Solomon said to him: Do not on my whim I brought you, but to ask how to build the Holy of Holies. I brought you by the command of the Lord, since I am not allowed to hew stones iron.
And Kitovras said: There is a small cocotte bird named Shamir. Children same cocot he leaves in his nest on a rocky mountain in the far wilderness. Solomon sent his boyar with his servants, at the direction of Kitovras, to the nest. A Kitovras gave the boyar transparent glass and ordered him to hide at the nest: When he flies out Kokot, cover the nest with this glass. The boyar went to the nest; and it has chicks small, the cocotte flew away for food, and he blocked the mouth of the nest with glass. They waited a bit, and the cocotte flew in, wanted to climb into the nest.
Chicks squeak through the glass, but he can't get to them. Then he took what he kept on some place, and brought it to the nest, and laid it on the glass, although it was seated. Then people shouted and he released it. And, taking it, the boyar brought it to Solomon.
Then Solomon asked Kitovras: Why did you laugh when the man asked shoes for seven years? I saw it, Kitovras answered that he would not live and seven days. The king sent to check, and it turned out so. And Solomon asked: Why did you laugh when the man told fortune? Kitovras answered: He told people about secret, but he himself did not know that under it was a treasure with gold. And Solomon said: Go and check. Checked it out and it turned out. And the king asked: Why did he weep when he saw wedding? Kitovras answered: They were saddened because the bridegroom would not live and thirty days. The king checked and it turned out so. And the king asked: Why did you bring a drunken man to the road? Answered Kitovras: I heard from heaven that that person is virtuous and follows him serve.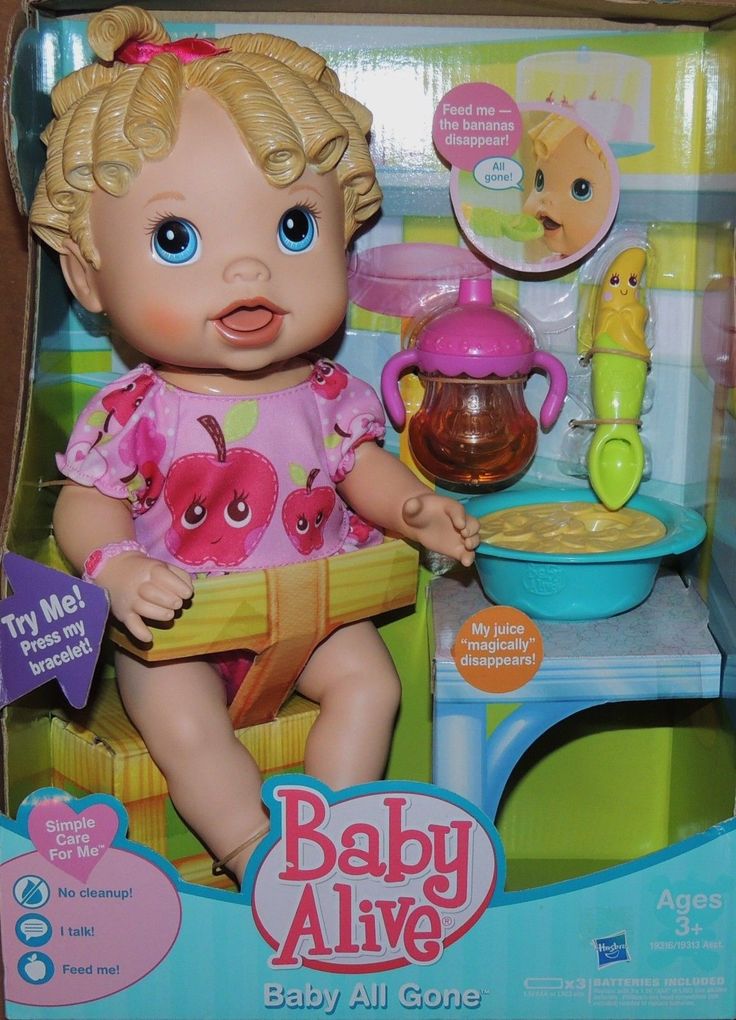 Kitovras stayed with Solomon until the completion of the Holy of Holies. Solomon once said Kitovrasu: Now I saw that your strength is like a human, and no more our strength, but the same. And Kitovras said to him: King, if you want to see what strength I have, take off my chains and give me your ring from my hand; then see my power. Solomon removed the iron chain from him and gave him a ring. BUT he swallowed the ring, stretched out his wing, swung, and struck Solomon, and threw him to the end of the promised land. The wise men and scribes knew about it and searched for Solomon.
Solomon was always afraid of Kitovras at night. And the king built a bed and ordered sixty strong youths to stand around with swords. That is why it is said in Scripture: The bed of Solomon, sixty young men of Israel and of the nations northern.
O KITOWRASE FROM PALEA
The whale is a fast animal. Wise Solomon caught him by cunning. Stan at it is human, but the legs are cow.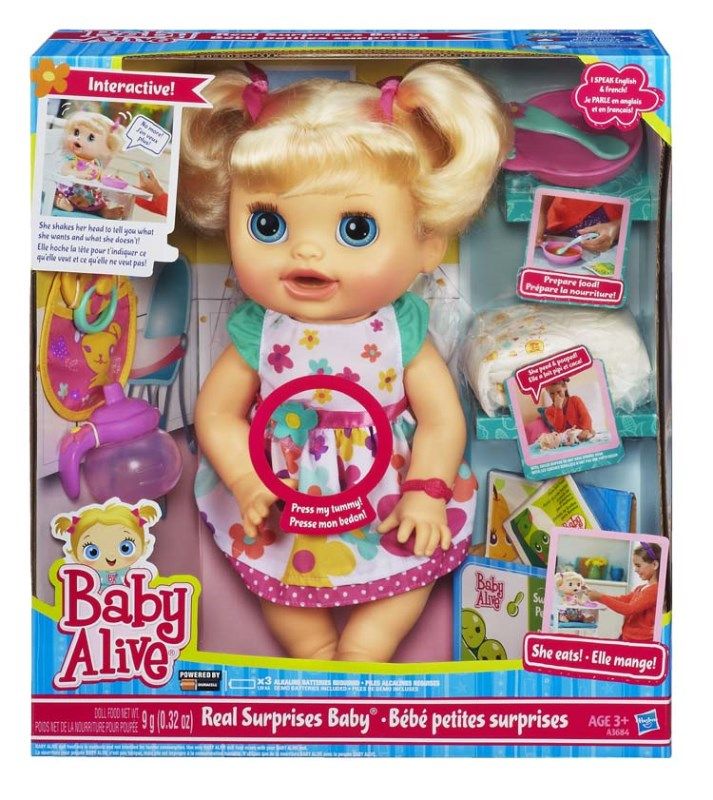 The fable says that he carried his wife in his ear. Here What trick did they use to catch him? His wife said to the young man, her lover, like this: He goes around many lands day and night and comes to a certain place, on which has two wells. And he, getting excited, drinks both of those wells. Solomon ordered to pour wine into one of them, and honey into the other. Kitovras are both wells, jumped up and drank. Then he, drunk, sleeping, was caught and bound tightly, for he had great power. And they brought him to King Solomon. The king asked him: What the most beautiful thing in this world? He replied: Your own will is best. AND, rushing, broke everything and galloped to his will.
<0 TWO-HEADED HUSBAND AND HIS CHILDREN >
Kitovras, leaving for his people, presented Solomon with a man with two heads. That man took root with Solomon. Solomon asked him: What kind of people are you? You man or demon? The man answered: I am from the people who live underground.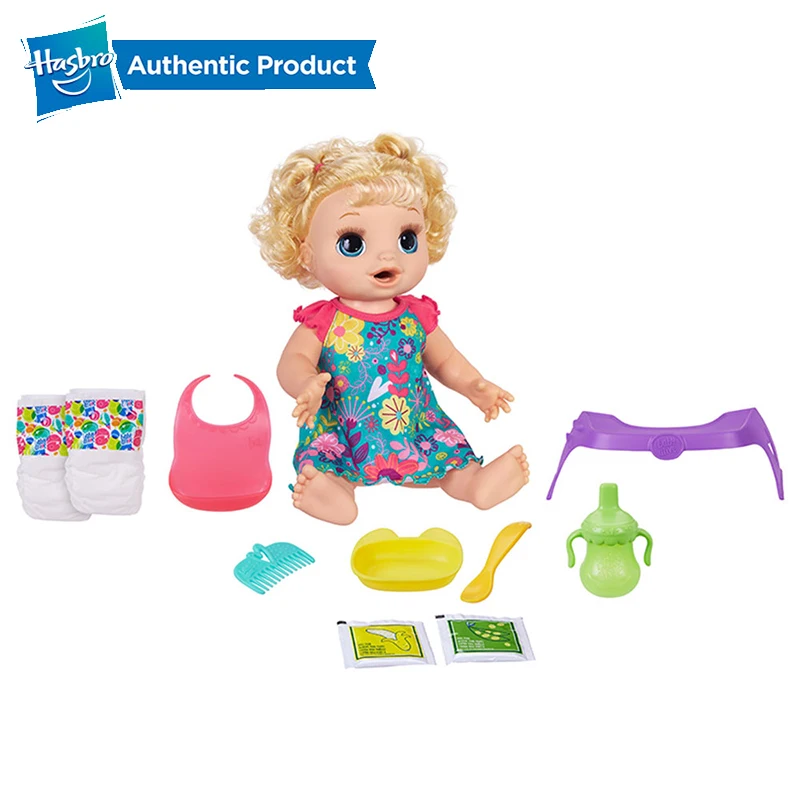 And asked his king: Do you have the sun and the moon? He said: From your west the sun rises to us, and sets in your east. So when you have a day, then you us the night. And when you have night, then we have day. And the king gave him a wife. And were born he has two sons, one with two heads and the other with one. And their father had a lot of good. And their father died. The two-headed one said to his brother: Let's divide the property according to the heads. And the younger brother said: There are two of us. Let's split the property in half. And went to court king. The one-headed man said to the king: We are two brothers. We must share the property in half. And the two-headed one said to the king: I have two heads, and I want to take two shares. The king, in his wisdom, ordered vinegar to be served and said: Are these two heads from different bodies? Poluka I vinegar on one head: if the other does not feel head, take two shares for two heads. And if another head feels pouring vinegar means both these heads are from the same body.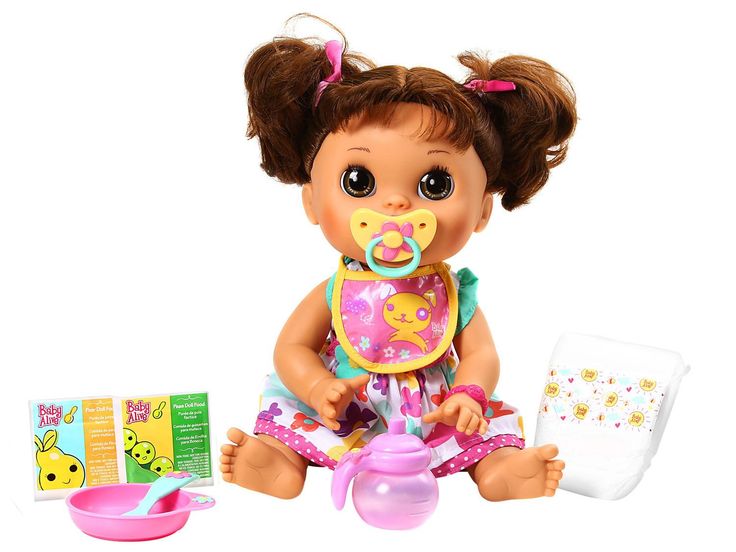 Then take one share. And when vinegar poured on one head, the other squealed. And the king said: Since you have one body, take one share. So King Solomon judged them.
There was a queen of the South, a foreigner named Malkatoshka. She came to test Solomon in riddles; she was very wise. And she brought him gifts: twenty drops of gold, a lot of potions and non-decaying wood. Solomon heard about the arrival of the queen, sat down in a hall with a transparent glass floor on a platform, wishing test her. And she, seeing that the king was sitting in the water, picked up her clothes before him. And he saw that she was beautiful in face, but her body was as hairy as a brush. With this hair she bewitched the men who were with her. Solomon did say to your wise men: Prepare a bath and an ointment with a potion and anoint her body so that hair fell out. And the wise men and the scribes told him to go with her. conceived from him, she went to her own land and gave birth to a son, and that was Nebuchadnezzar.
That was her riddle to Solomon. She gathered boys and girls dressed in identical clothes, and said to the king: Decide according to your wisdom which boys, and which girls. The king, in his wisdom, ordered the fruits to be brought, and they poured them out In front of them. The boys began to pick up clothes in the floors, and the girls in the sleeves. And said Solomon: These are boys and these are girls. She marveled at him because of this. tricks.
The next day she gathered the youths, circumcised and uncircumcised, and said to Solomon: Decide which are circumcised and which are uncircumcised. The king commanded the bishop bring in the holy crown, on which was written the word of the Lord, which Balaam was turned away from sorcery. The circumcised youths stood up, but the uncircumcised fell before crown. She was very surprised by this.
The wise men thought of it to Solomon's sly ones: We have a well far from the city. Guess with your wisdom how you can drag him to the city? cunning ones Solomon, realizing that this could not be, said to them: Weave from bran rope, and we will drag your well to the city.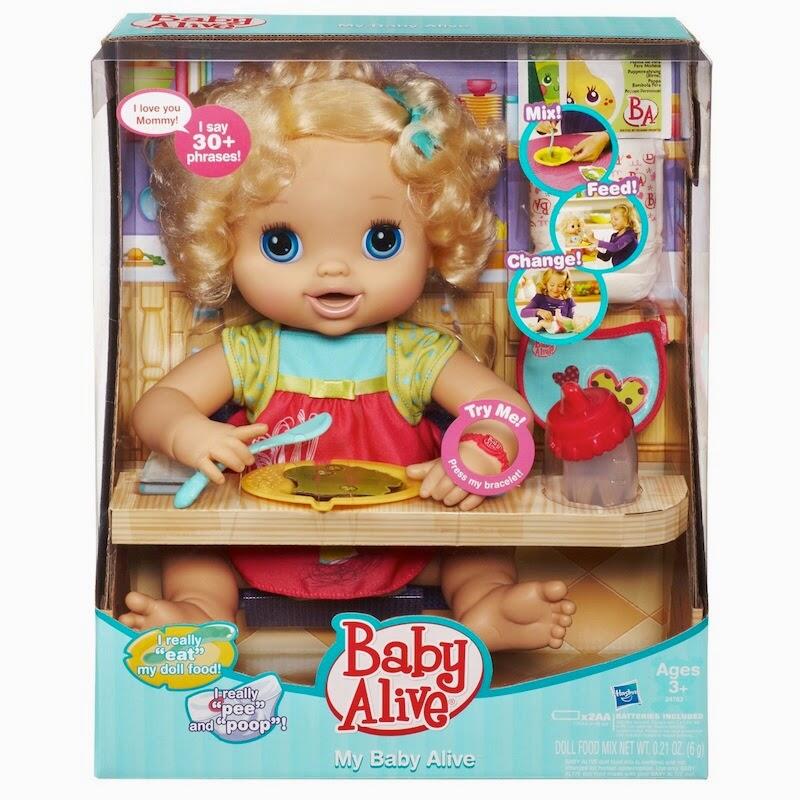 And the wise men thought of it again: If the field is overgrown with knives, how can you reap it? They were answered: With a donkey horn. And her wise men said: Where are the horns of the donkey? They are Answered: And where beer will give birth to knives?
They also thought: If the salt rots, how can you salt it? They also said: Having taken the mule's womb, it must be salted. And they said: Where does the mule give birth? They are They answered: Where the salt rots.
The queen, seeing the mansions created, and a lot of food, and how his people sit, and how his servants stand, and their garments, and their drink, and the sacrifices that they brought into the house God, said: True is the speech that I have heard in my land about your wisdom. And I had no faith in the speeches until I came and saw with my own eyes. Turns out I wasn't even told half of it. Blessed be your husbands who hear your wisdom.
King Solomon gave this queen the name Malkatoshka and everything she asked for.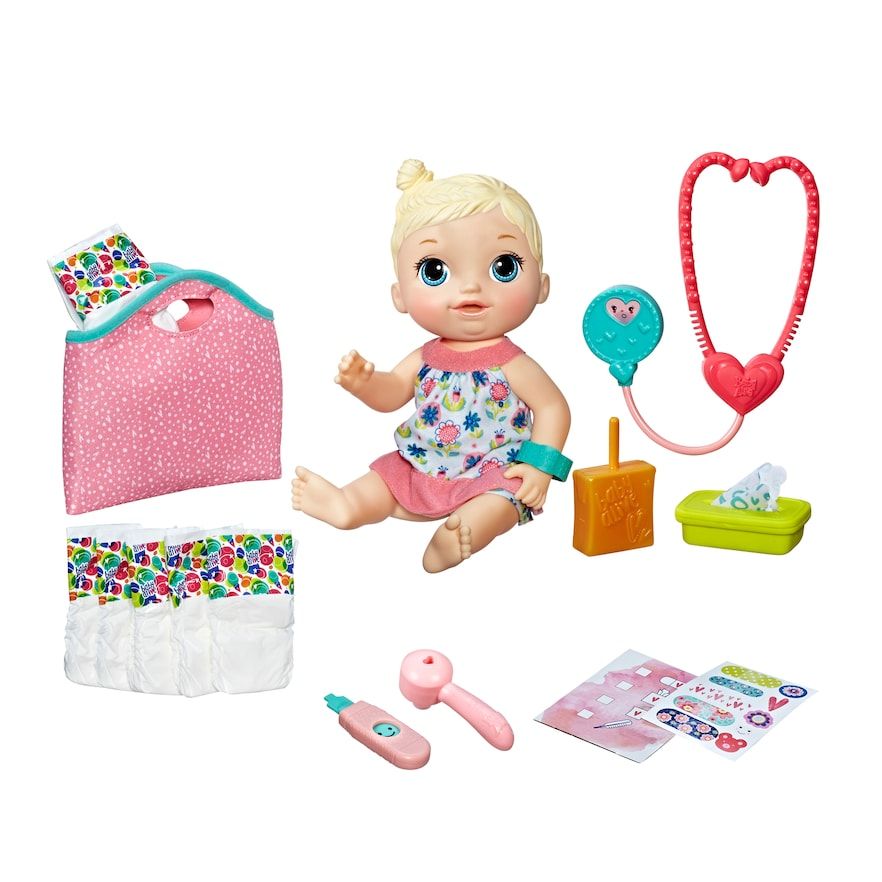 And she went to her land with her people.
<0 INHERITANCE OF THREE BROTHERS >
In the days of Solomon there lived a man who had three sons. Dying, this man called them to himself and said to them: I have a treasure in the ground. In that place, said three vessels are stacked on top of each other. After my death, let the elder take the top one, the middle is the middle, and the smaller one is the bottom. After the death of his father, his sons opened this treasure in the presence of people. And it turned out that the upper vessel was full of gold, the middle one is full of bones, and the bottom one is full of earth. These brothers began to quarrel, saying: You are a son, since you take gold, and we are not sons? And went to court Solomon. And Solomon judged them: what is gold to the elder, what cattle and servants the average, judging by the bones; but what of vineyards, cornfields, and grain is for the lesser. And He said to them: Your father was a wise man and divided you during his lifetime.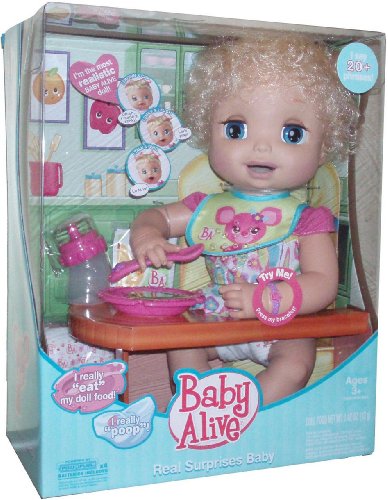 <0 THREE WAYERS>
Once three men were walking their own way, carrying gold in their belts. Stopping to rest in a deserted place, they consulted and decided: Let's hide the gold in hiding place: if robbers attack, we will run away, and it will be saved. Digging pit, they all put their belts in the hiding place. In the middle of the night, when two friends fell asleep, the third, harboring an evil thought, got up and hid the belts in another place. And when they, having rested, came to the hiding place to take their belts, then, having found them, they all shouted at once; but the villain yelled much louder than the other two. And all returned home. And they said, Let us go to Solomon and tell him of our trouble. And they came to Solomon, and said: We do not know, king, whether the beast has taken, whether the bird or an angel. Explain to us, king. And in his wisdom he said to them: I will find you tomorrow. But since you are travelers, I beg you: explain to me: A certain young man, got engaged to a beautiful girl, gave her an engagement ring without her knowledge father and mother.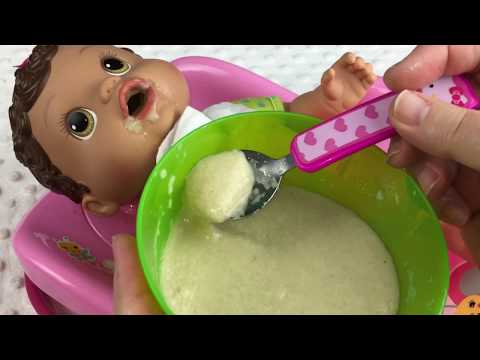 This young man went to another land and got married there. And the father gave marry a girl. And when the bridegroom wanted to come in to her, the girl cried out and said: Out of shame, I did not tell my father that I was engaged to someone else. Fear God, go to my betrothed, ask him for permission: let me be your wife according to the word his. A young man gathered and, taking a lot of goods and a girl, went there, and he allowed him: Let her be your wife, since you have taken her. The groom says to her: Let's go back and have the wedding again. And when they were walking the road back, they a certain rapist met with his people and captured him with both the girl and good. And this robber wanted to do violence to the girl, and she screamed and told the robber that she went for permission and was not yet with her husband in the bed. The robber was surprised and said to her husband: Take your wife and go with your good. And Solomon said: I have told you about this girl and the young man.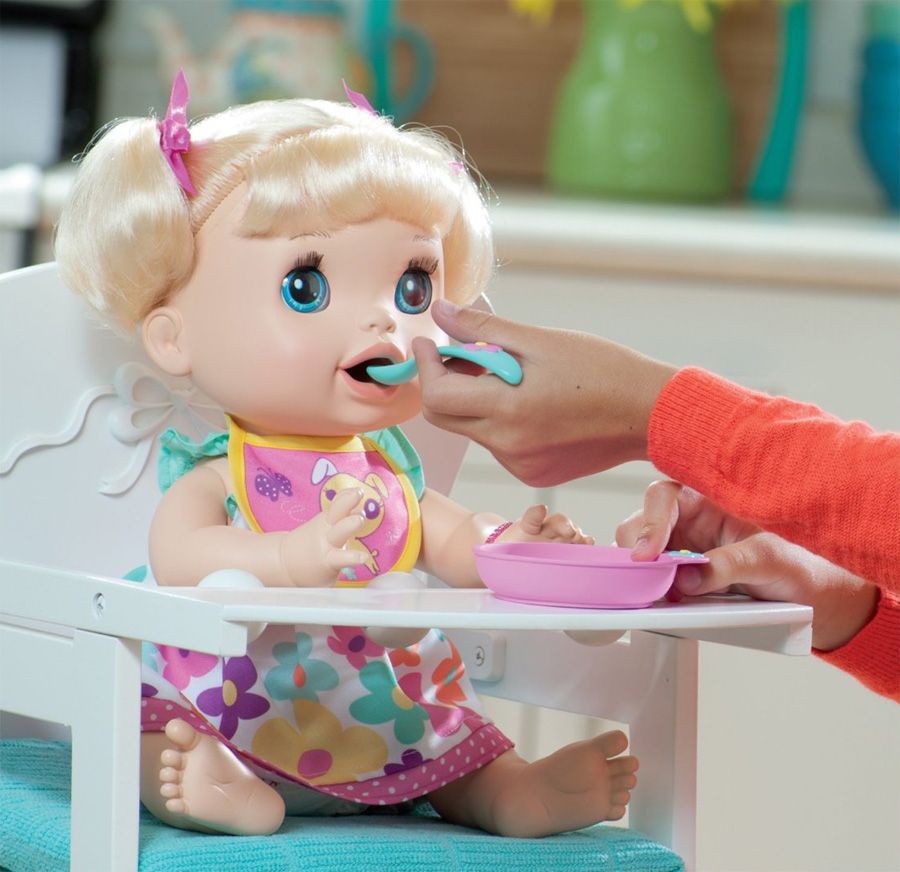 Tell now to me, you people who have lost their belts: who is better, a boy or a girl, or a robber? One replied: The girl is good because she talked about his betrothal. Another said: The young man is good because he waited until permissions. The third said: The robber is the best, because he returned the girl and let him go. And there was no need to give back. Then Solomon answered: Friend, you are hungry for someone else's good. You took all the belts. The same one said: King-lord, indeed it is. I don't hide from you.
<0 SENSE FEMALE>
And then the wise Solomon, wanting to experience the meaning of the feminine, the world, called on the boyar his named Dekir and said to him: I like you very much. And more I will love you if you fulfill my desire: kill your wife, and I will give for you his best daughter. I told him the same thing a few days later. And didn't want make it Dekir. And finally he said: I will do your will, king.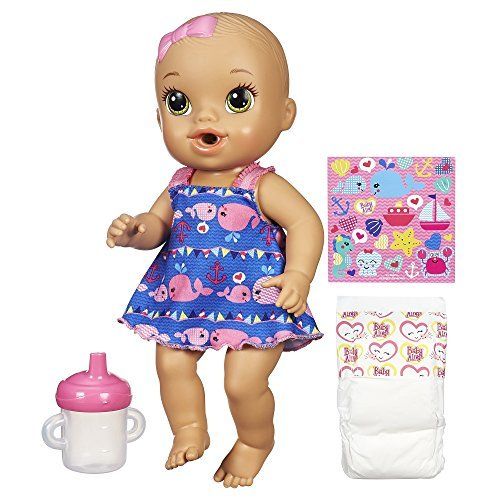 The king gave him your sword with the words: Cut off the head of your wife when she falls asleep, so that she dissuaded you with her speeches. He went and found his wife sleeping, and by her side are two children. And he looked at his wife and at his sleeping children, said in his heart: If I thus strike my friend with the sword, I will grieve my children. The king called him to him and asked him, saying: Have you fulfilled my will? about your wife? He answered: I could not, my lord the king, execute.
The king sent him as an ambassador to another city, and calling his wife, he said to her: I like you much more than all women. If you do what I tell you I will make you queen. Slaughter your husband, who is sleeping on the bed, and this is for you sword. In response, the wife said: I am glad, king, that you order so. Solomon, understanding with his wisdom her husband that he did not want to kill his wife, gave him the sword is sharp; and realizing his wife that she wanted to kill her husband, he gave her a sword stupid, pretending to be sharp, saying: Slay your husband with this sword, sleeping on your bed.
And she laid the sword on her husband's chest and stood run it down his throat, thinking he's sharp. And he quickly jumped up, believing that some enemies attacked, and seeing that his wife was holding a sword, why, he said, my friend, are you thinking of killing me? In response to her husband, the wife said: Language the human convinced me to kill you. He wanted to call people and here understood what Solomon had taught her.
Solomon, hearing of this, entered this verse into the Collection, saying: I have found a man one among thousands, but he did not find a woman in the whole world.
<0 SERVANT AND SON >
In the days of Solomon there was a rich man in Babylon, but he had no children. Having lived half his days, he adopted a servant boy. And, having equipped, sent him with good from Babylon on trade matters. The same one, having come to Jerusalem, got hold of it there. And fell into the number of the boyars of Solomon, seated at a dinner with the king.
In the meantime, a son was born to the master of his house. And when the boy was fulfilled thirteen years old, his father died. And his mother said to him: Son, I heard about the serf your father, that he got rich in Jerusalem. Go and find him. He came to Jerusalem and asked about a man by name, what was the name of this servant. And that one was very famous. He was told that he was at Solomon's for dinner. And the lad entered the royal hall, asked: Who is such and such a boyar? He replied: It's me. coming up, The lad hit him in the face and said: You are my serf! Do not be afraid, sitting, but go work! And give me your good. And the king was angry, and he was annoyed. Turning to Solomon, the lad said: If not, the king, this servant of the father my mine, then for the fact that I hit him with my hand, I will receive a blow with a sword, which will kill me. Struck in turn said: I am the master's son, and this is a servant my father and mine. I have witnesses in Babylon. The king said: I will not believe witnesses.

I'd rather send my ambassador to Babylon, let him take the shoulder a bone from the coffin of my father, and she will tell me which of you is the son and which is the servant. And you be here. And the king sent his trusted ambassador, and he brought the humerus. By with his wisdom, the tsar commanded to cleanly wash the bone, planted his boyar and all wise men, boyars and scribes in front of him and said to a man who knows how to let Blood: Let this boyar bleed. He did it. Then the king ordered bone into warm blood. He explained the meaning of the command to his boyars, saying: If If he is his son, then his blood will cling to the bones of his father. If it does not cling, then a slave. And they took the bone out of the blood, and the bone was white as before. Then the king commanded another vessel to let the blood of the lad. And having washed the bone, they put it in the blood of the young man. And the bone was saturated with blood. And the king said to his boyars: See with your own eyes that this bone says: This is my son, and that is a slave.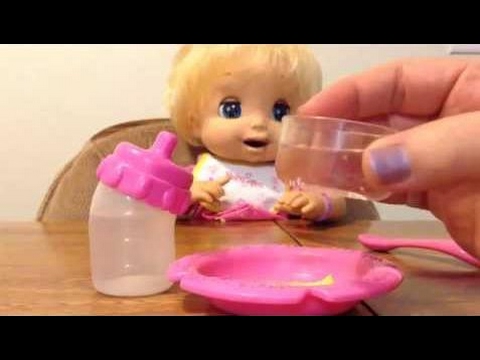 So the king judged them.
After that, Solomon began to speak to his boyars: There was Adrian the king, and he commanded their boyars call him god. And, not wanting to, the boyars said: Our Tsar! Do you think in your heart that there was no god before you? We will call you the highest king among kings, if you take the Jerusalem which is above and the Holy of Holies. He And having assembled with many soldiers, he went and took Jerusalem, and returned back, and said to them: Just as God will do whatever He commands and says, so I did. Now call me god. He had three philosophers. Answered him the first, saying: If you want to be called a god, keep in mind: a boyar cannot be called king while in the royal palace until he comes out. So do you if you want be called a god, come out of the whole universe and there be called a god.
And the other said: You cannot be called a god. The king asked: Why? That answered: Jeremiah the prophet says: Gods who did not create heaven and earth, yes will perish.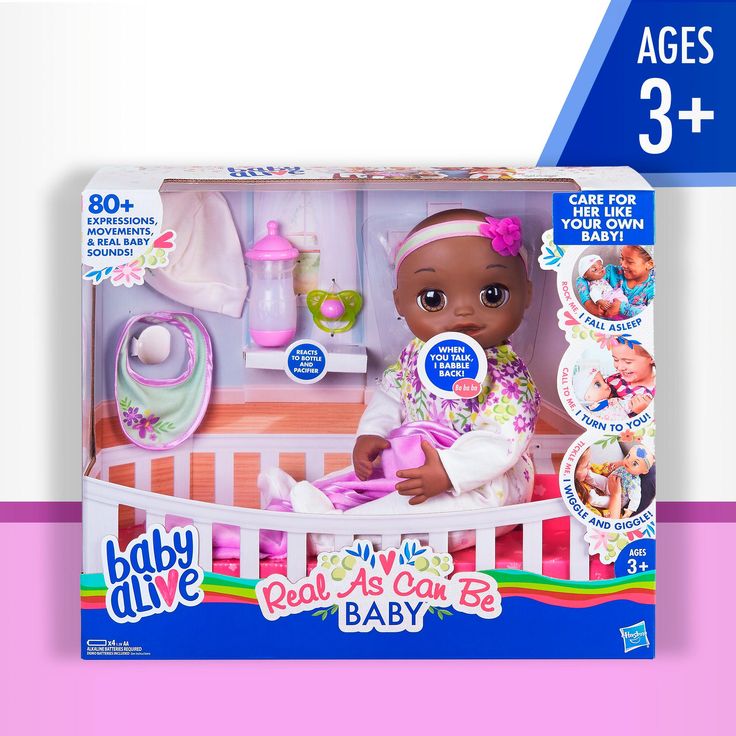 If you want to die, king, call yourself a god.
And the third said: My lord, the king! Help me soon! The king asked: What you? And the philosopher said: My boat, three versts from here, is ready to sink, and all my goodness to her, and the king said: Do not be afraid. I will send people and they will bring her. BUT the philosopher said: Why should you, king, trouble your people? Send a quiet wind let him save her. The same, understanding, kept silent displeasedly and went to rest to his queen.
And the queen said: The philosophers have deceived you, king, by telling you that you cannot be called a god. Wishing to comfort him in that sorrow, she said: You are the king, you rich, you are worthy of great honor. Do, said, one thing, and then call god. The king asked: What kind? And the queen answered: The property of God, which return you. He asked: What property? The queen said: Return your soul which God has put into your body, and then be called God. He objected: If there is no soul in me, in my body, how shall I be called God? the queen said to him: If you do not own your soul, then you cannot be called.
King Solomon asked the princess for himself. And they didn't give it to him. Then Solomon said to the demons: Go, and take that princess, and bring her to me. And demons having gone, they kidnapped her at the crossing, when she was walking from her mother's chambers, they put her in ship and sailed across the sea.
And then the princess saw that the man was drinking water, and behind him the water was coming out. She asked: Explain to me what it is. And the demons said: He is for you explain to whom we are taking you. They go further and see a man wandering in the water, water asks, and the waves knock him down. And the princess said: My dear matchmakers, and this is for me explain: why is that person, wandering in the water, asking for water? And they said: He will explain to you who we are taking you to. And they drove by, and they see a man reaping hay, goes, and two goats, following him, eat the grass: whatever he reaps, they eat.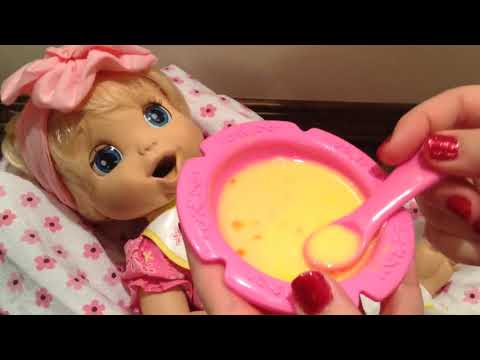 And said the princess: Explain to me, my unloving matchmakers, explain to me: why goats do not eat uncut grass? And the demons said to her: He will explain to you to whom we're taking you.
And they rushed her to the city. One demon went and told Solomon the king: They brought the bride you. The king, having mounted his horse, went ashore. And the princess said to him: Today I yours, king. But here's what you explain to me: a man drank water, and behind him she went out. The king said: Why are you surprised at this? After all, this is the royal house: enters here, exits from here. And the princess asked: And now explain to me that is this: one person, wandering in the water, asks for water, and the waves knock him down? Solomon replied: O bride! Why are you surprised by this, bride? This is servant of the kings: he judges one lawsuit, and seeks another lawsuit, so that the king's heart make good. And here's what else explain to me: a man reaps grass, and what he reaps, then two goats, following him, eat.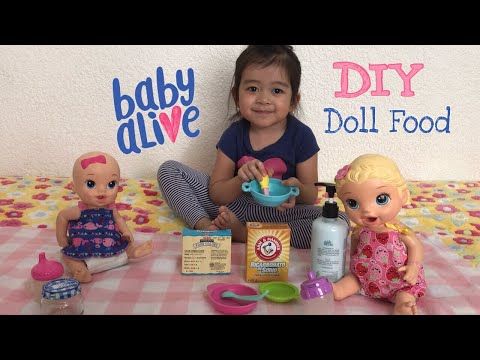 Why don't those goats that got into the hay eat uncut grass? And the king said: Bride! Why are you surprised? If a person takes another wife with other people's children, what he earns, they will eat. And for he has nothing of himself. Now go, bride, to my rest.
So she became his wife.
How to teach a child to cook - A blog about healthy food.
From the story books of the era of the history of the Russian Empire, one can learn that every six-year-old child at this age was an independent organized person. From an early age, girls were excellent at doing household chores, boys owned a certain craft and performed the amount of work on a par with adults. To knead the dough, cook soup, heat the hut with a Russian stove, all other chores in the hut remained on the shoulders of large families, which included more than 5-7 people.
The world has changed a lot over the centuries. Today's youth began to grow up late. Unfortunately, parents who perform all the duties of maintaining the house, including cooking, do little to involve young children and adolescents in helping.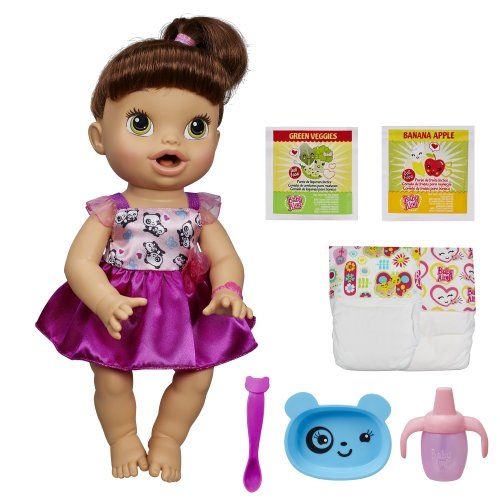 What sadly develops in the character, mindset of adolescents, and is fraught with an inability to take care of oneself, which manifests the inferiority of a person as a person. If a small child is growing up in the family, we recommend using it in exciting activities and culinary strategies.
Deli from childhood
How to teach a child to cook food from an early age. The first steps to teaching kids culinary arts must be done through the use of cutlery models, the study of dishes. What will help to learn cooking lessons: a spoon, fork, knives, pans and pots are their purpose. You can sew an impromptu apron and cap, study the cooking conditions in a playful way.
The main stage is to draw the baby's attention to vegetables such as onions and peppers. In this case, it is necessary to threaten that it is impossible to touch these products, otherwise the tongue and eyes will hurt. The child should like to stand at the table and take on the image of a cook. Strict adherence to the steps of the recipe will help you become more skilled in this kind of activity.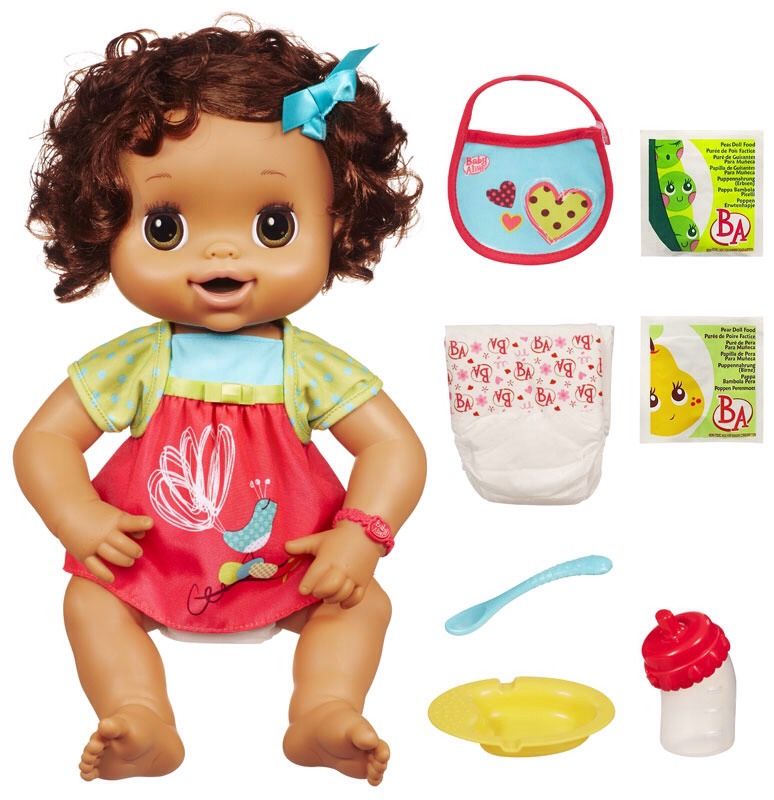 Preparatory work
Before the procedure, it is recommended to talk with the child about the conditions of the game, that knives and other sharp objects should not be touched. You should remove the child's hair in a bun, close it under a cap, or tie a scarf, put on a uniform that covers the stomach and chest. This will help prevent greasy, hard-to-remove stains from appearing on clothes. Let the cookbook become the road to the world of fairy tales, according to which masterpieces will be created in the form of sandwiches and delicate cookies.
The art of cooking for a young child should be provided as entertainment. In the process of activity, one should not scold the child for an unexpected and unpleasant development of events: an egg broke, flour woke up, got dirty, etc. These little things should not be overlooked. Otherwise, any sharply spoken word and grimace can frighten, distract, reduce the desire of the child to participate in the cooking process.
How your little one can help
Performing simple tasks will help your little one develop their skills and desire to cook.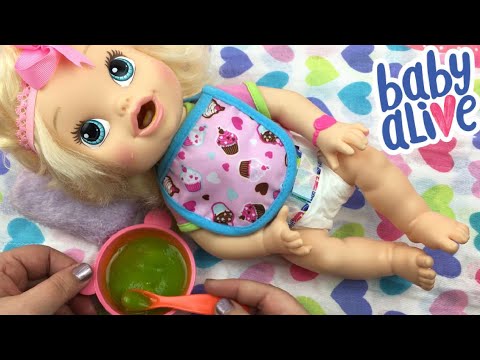 The child can mold cakes, dumplings from the dough, cut out circles with special shapes, and form a figure. Some actions need to be carried out together with children: sprinkle flour, sugar, break an egg, make cutlets, meatballs. This will help eliminate incidental moments.
Teaching teenagers
How to teach your daughter how to cook so that the dish turns out tasty, and the lesson is pleasant and useful? The cooking process should be carried out in a calm, friendly environment. Thus, you will not only master the lessons, but also have a good time. Older children are more intelligent. Therefore, before the procedure, it is necessary to indicate to the child that the basic standards of cooking are observed:
how to cut food into cubes, cubes, circles;
explain the rules of cooking;
talk about tricks, for example, so that the oil does not splash and does not burn your hands, you should add a pinch of salt before turning on the stove; to get the golden color of vegetables, you need to make portions, only in hot oil.
Parents and children should then read the recipe together, prepare the appropriate ingredients, and start learning the culinary arts together. In the process of cooking, you need to restrain yourself from irritation if something does not go according to plan or burns. Otherwise, an unconscious outburst of anger will undermine your authority. The more time you spend at the stove with your child, the faster the child will learn to cook delicious meals from simple ingredients.
How to instill a love of cooking in teenagers
Boiling porridge, cooking scrambled eggs does not require effort and care, so everyday food should be just such a menu plan. Once a week, you can resort to baking cookies, pies, frying pies. You can periodically make any decorative elements in honor of the holiday and the formation of treats. It is necessary to give a teenager to show imagination. In this way, you will gradually instill love and mastery skills.
Getting a result is the first step towards achieving a goal.
If a person does not like to cook, you need to attract his attention through tricks and calmly explain that this is necessary for his future, live independently in a family and contribute to helping in household life.
How to teach your daughter how to cook delicious meals in a short time with the benefit of the whole family? Buy your teenager a book of main dishes that will make it easy for him to learn and remember recipes. Important in cooking are:
salads,
snacks,
first,
second,
pastries.
To broaden your horizons in the field of cooking, subscribe to magazines, introduce your child to simple recipes through cooking channel master classes. Note. If cooking did not work out the first time, do not scold and get annoyed with the child.
How to teach a child to cook at home? The solution to this issue is necessary for the easy maintenance of one's own life in the future.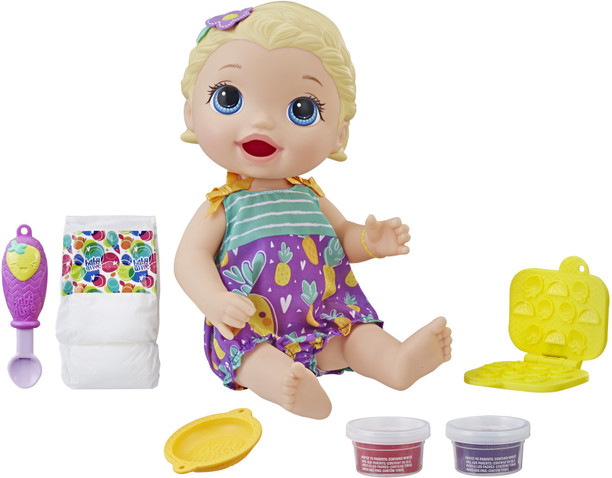 After mastering the rules for cooking main dishes such as borscht, soups, appetizers with vegetables, you can begin to be interested in the national cuisine of other nations:
Mexican,
Italian,
French.
Change the theme of the dishes every month. A teenager will like this alignment of events, and he will be able to easily remember aspects of the culinary field. Without your help, lively enthusiasm and cunning, you will not succeed in instilling a child's love for cooking items.
How to teach your son to cook, what is it for and why?
How to teach your son to cook so that he can help with household chores and be able to cope with everyday life without your help. Excessive care of parents breeds sloths and lazybones. To satisfy their hunger, such children visit only fast food outlets, thereby quickly spending money, and poisoning their body with carcinogenic food.
Boys generally do not like to cook, so the soul of most teenagers does not lie in the study of this art.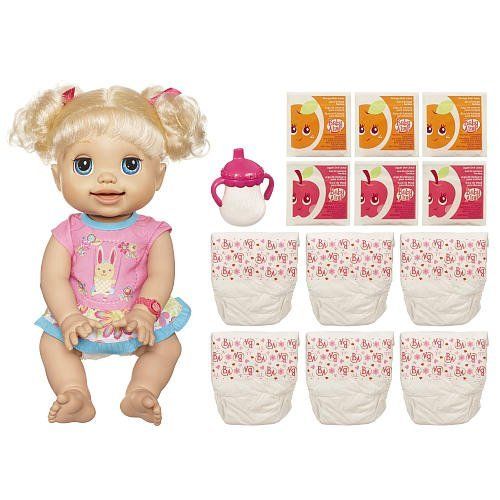 Learning how to cook delicious food will save the budget accrued to the son's account during his studies, exclude snacks at fast food outlets and maintain health.
In the beginning it will be enough to do the basic things. Parents should give small tasks in the form of a request to cook potatoes, porridge. Let these activities become a daily routine for a few weeks. What is needed to consolidate the habit of cooking and learn skills. After that, you can begin to develop culinary skills.
The principle of teaching culinary art lies in the strategy "From simple to complex". The most interesting and light dishes for teenagers are: pizza, salads, snacks and confectionery. Before choosing a menu, you need to calculate the budget.
What to do if a child does not want to learn culinary arts
How to teach a child to cook, eat if he does not want to do it, and creates conflict situations, as a result of which the psychological climate in the family deteriorates.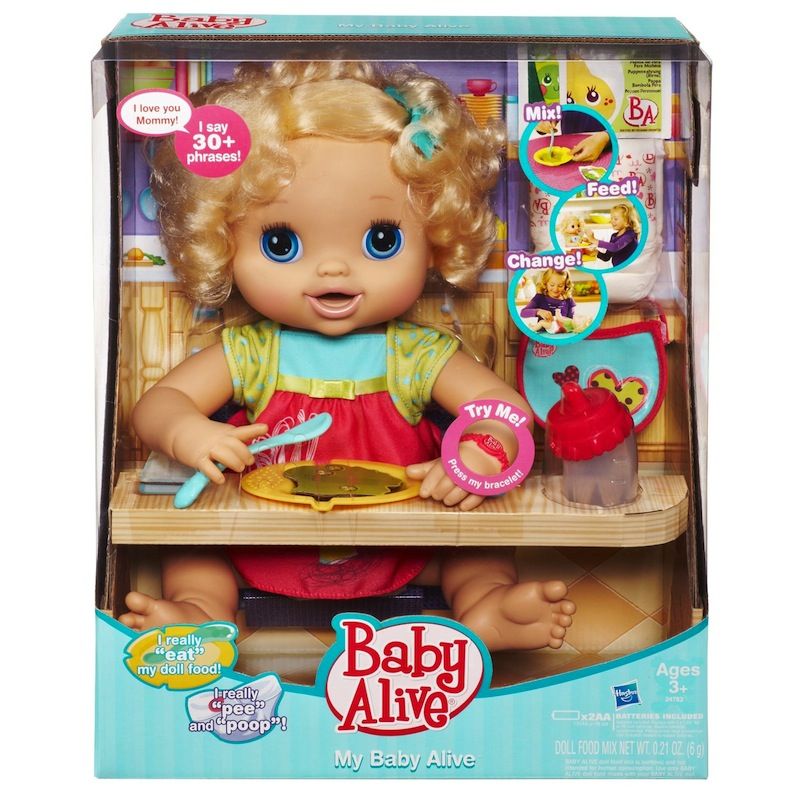 Of course, the trouble and guilt in similar cases of behavior remains only with adults. Due to lack of attention and improper upbringing, children turn to rudeness and reproaches. In this case, you can not force the child to cook dishes. It is recommended by cunning to re-educate an already almost formed personality.
After a week from the moment of the conflict, you need to gradually gain the confidence of the child, and give the task in the form of a request to cook cereals, peel potatoes, fry vegetables. Daily performance of such tasks will become the norm for a teenager. After a few weeks, you need to interest the child in baking, start a business and, for the necessary reason, go to work. At the same time, having determined the task for the child, perform simple actions, for example, form Easter cakes, dumplings, put food in the oven or throw it into boiling water, bring it to full cooking. After a full review of the article, you will understand how to teach a child to cook at the present time, when the younger generation does not want to learn to be independent.