Baby annabell doll food
Meet the dolls ǀ Baby Annabell Lunch Time Annabell ǀ Baby Annabell
For a dinky baby, Lunch Time Annabell is a lifelike girl that really eats, poops and sleeps. Feed her a spoonful of food and she'll open her mouth and eat it! Sit her on the potty once she's full, and she'll do a special poop!
Open wide!
In comes the spoon! Lunch Time Annabell really opens her mouth and smacks her lips when she's hungry. Feed her a spoonful of delicious food and she'll close her mouth again to eat it – yum yum!
Potty action!
Just like a real baby, Lunch Time Annabell digests her food – which means she needs to poop too! Doll mummies and daddies can take off her nappy and place her on her potty. Then, gently push her tummy and she'll have a little poop! Clever girl!
Slurp!
Place Lunch Time Annabell's bottle in her mouth and – slurp! – she makes adorable smacking sounds! And when happily munching on her meal, she will let nurturing little one know they're doing a great job with her funny drinking sound effects!
Make meals!
Preparing Lunch Time Annabell's lunch is so much fun.
Little ones can pick from all kinds of healthy options in her food container, then put together a tasty meal on her cute sheep plate and feed her with her spoon.
Nap time!
A lovely full tummy can only mean one thing – time for a cosy afternoon snooze! Lunch Time Annabell has real closing eyes, so when you lay her down after a feed, she looks like she's really sleeping!
Buy Now
Add this item to your wishlist
Other dolls you may like...
Meet the dolls
Baby Annabell
Adorable Baby Annabell can feed from her bottle, suck her dummy and go to sleep, almost like a real baby! From burping and pumping to crying and giggling, her realistic functions make this cute doll a joy to nurture.
Meet this doll
Meet the dolls
Alexander
If you're looking for a sweet baby boy to nurture, love and play with, Alexander is the doll for you! He's as cuddly as he is cute, with lots of lifelike functions for never-ending imaginative play!
Meet this doll
Meet the dolls
Leah
This gorgeous girl is ready for playtime! She makes the cutest sounds and her eyes really close – making for the most adorable make-believe play for your little one.
Meet this doll
Meet the dolls
Sophia
Styling Little Sophia's hair is endless fun! She loves having her golden locks played with, getting dressed up and of course, sleepy snuggles with her mummy or daddy!
Meet this doll
Meet the dolls
Little Sweet Princess
Her royal highness is beautifully dressed and makes adorable kissing sounds, and her cheeks really blush! 
Meet this doll
Meet the dolls
Little Sweet Annabell
Little Sweet Annabell might be small but she packs in lots of fun and cuddles! She's the perfect soft-bodied companion to introduce younger children to the wonderful world of roleplay!
Meet this doll
Meet the dolls
Little Annabell
Little Annabell is so small and huggable that the littlest of children can learn to nurture her! Lay her down to sleep and she'll really close her eyes, perfect for magical bedtimes and imaginative play.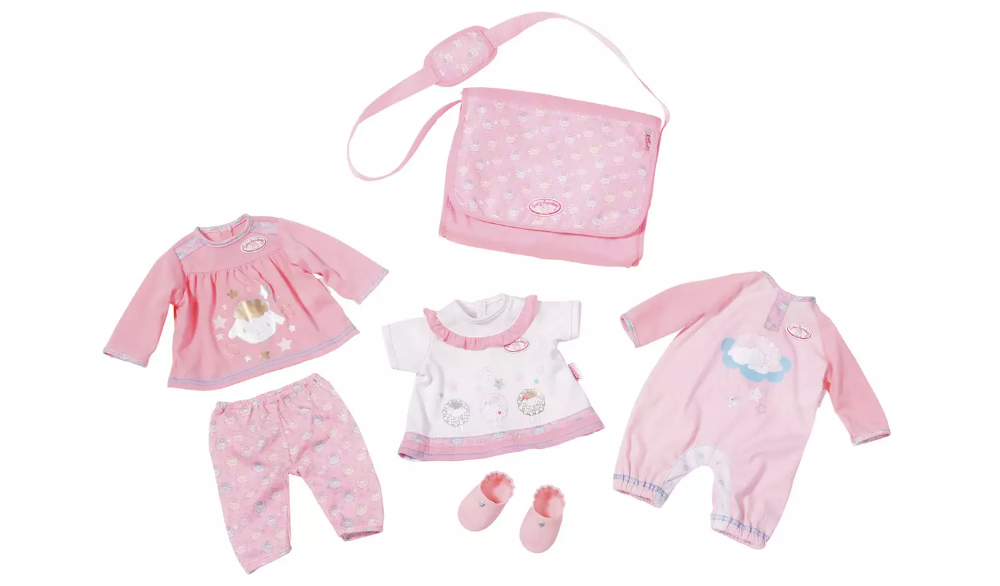 Meet this doll
Meet the dolls
Little Alexander
Little Alexander needs a caring parent to look after him and give him lots of cuddles! He's a sleepy babe with real closing eyes, so your own little one can nurture him from breakfast until bedtime!
Meet this doll
Meet the dolls
Little Sophia
Doting doll parents will adore Little Sophia! She's unforgettably cute, with her realistic golden hair and big fluttery eyelashes – a beautiful way to encourage nurturing roleplay.
Meet this doll
Meet the dolls
Sleep Well for babies
Record your own messages, lullabies, or bedtime stories and this enchanting doll will play them back to soothe your little one! With her small size and soft romper, she'll soon become a snoozy staple in your own baby's routine.
Meet this doll
Meet the dolls
Sweetie for babies
Sweetie is a lovably-soft cuddle companion for babies making their first steps into Annabell's world.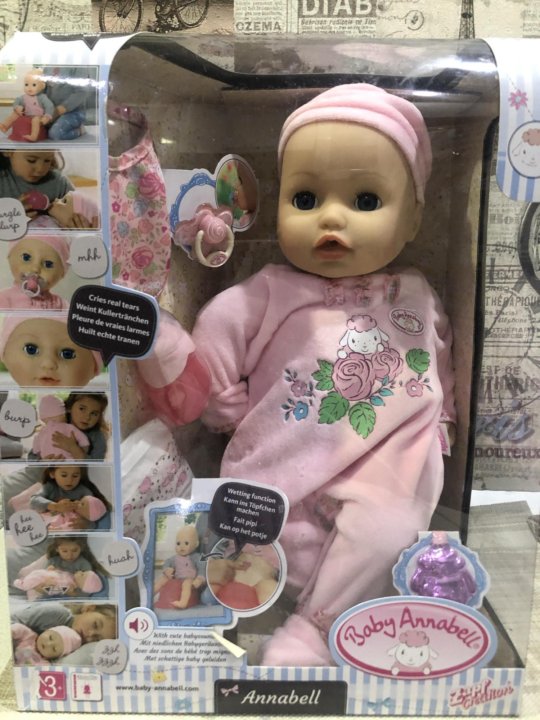 Give Sweetie a gentle shake and see what happens!
Meet this doll
Baby Annabell Lunch Time Doll - And Giveaway!
Competitions / Kids toys / Product Reviews
*Disclosure – We received this product for the purpose of this review. However, all thoughts and opinions are my own. 
This post contains affiliate links and will be clearly marked with *. If you make a purchase via my link, I will make a small commission at no extra cost to you.
---
Hands up who loved playing with dolls has a kid? Yes me too. I would spend hours, dressing them up and taking them for a stroll in my toy buggy.
They do so much more nowadays though, don't they? Just like the Baby Annabell Lunch Time Doll who has interactive features.
Baby Annabell Lunch Time Doll £49.99 Age 4+ Years
Baby Annabell Lunch Time Doll is a super cute interactive doll.
What Accessories Do You Get?
A cute baby outfit and a bib.
A bottle
Food box
A sheep plate
Spoon
Pretend doll food and doll poop
Potty
You will need 3 x AA batteries for this doll which are not included. So do make sure that you have some in stock if this is going to be a gift.
Baby Annabell has life-like features such as making baby noises, she moves her mouth when she is fed with the spoon and she even has a poo!

The food and poo are like tiny plastic counters. I do feel that the plastic parts are considerably small for a young child and I wouldn't deem this safe should your child be the inquisitive type who puts things in their mouth. They are very small!
There is a set of stickers that you can put on to the food and poop counters.  I do like that there is a choice of food that little ones can mix together to create different meals, which is great for imaginative play.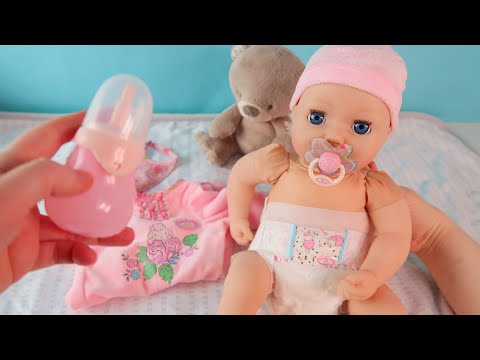 They can be stored in Annabell's cute little apple-shaped food container.
To the rear of the doll is a little drawer that pulls out and this is where the food counters are stored after feeding Baby Annabell. You then pop some poop counters in the other compartment which will come into use afterwards!

Once you have fed Annabell, you can then pop her on the potty, press her tummy and she starts to strain! Which we found far too funny! After that, a poop counter is then deposited into the potty.
I think Baby Annabell has lots of scope for imaginative play and there are lots of additional accessories that you can buy to extend the fun further.
Available from *Amazon, Smyths and all good toy stores.
Talking of Baby Annabell accessories……..
Time for a giveaway!
We have a Baby Annabell Active Comfort Seat to giveaway. The seat has a Z-shaped handle making it easier for children to carry. The chair can be used to carry a doll or positioned upright as a baby chair.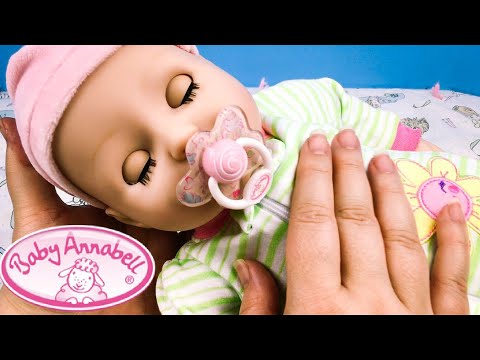 Suitable for dolls up to 43cm.
*Baby Annabell doll is not included.
To enter simply fill in the rafflecopter form below. Good luck!
a Rafflecopter giveaway
T&C Apply
When prompted on the form for your details and website URL, please leave the URL section blank if you do not have a website/blog.
UK residents only.
No cash alternative.
The winner will be notified through Twitter.
The winner will be asked for address details which will only be used for dispatching the prize.
Competition ends 3rd November 2020
Similar Posts
Kids toys / Product Reviews
Octonauts Octopod Slime Playset
My little lad loves the Octonauts so you can imagine the level of excitement when we were kindly asked to test out the new Octopod Playset. But it's not just any old playset, no! It's an Octopod Slime playset. The Octopod comes un assembled. It takes literally 5 minutes to put the pieces together.
It pays to…
Read More Octonauts Octopod Slime PlaysetContinue
Competitions
So Soap DIY Soap Factory Set
The So Soap DIY Soap Factory has everything you need to make six sweet-smelling cupcake soaps. Kids can decorate their soaps using different frosting styles, pretty decorations and even cute character toppers.It's a fun and simple activity for children age 8+ years. What you get in the box Workstation 6 Soap cakes 6 Frosting powders…
Read More So Soap DIY Soap Factory SetContinue
Product Reviews
Sugru – Mouldable Glue
Home hacks, recycling old items, fixing and mending are all easy for Sugru.   Sugru is a mouldable glue which turns to rubber when set. The image above is the Home Hack Kit £17.00.   The kit includes – ✿ 5 Packs of Sugru – mossy green, classic red, snow white, pitch black, and silver grey….
Read More Sugru – Mouldable GlueContinue
How to choose a Baby Born and Baby Annabell
Interactive Baby Born dolls from the German company Zapf Creation are perfect for a role-playing game.
They are available in two versions - a boy and a girl. These dolls are very similar to real babies and have many different functions.

Sets with Baby Born dolls.
Such play sets, in addition to dolls, include accessories for caring for them - pacifiers, bottles, pots, hygiene products and much more. Baby dolls with this configuration can drink liquid from a bottle, go to the potty, cry, close their eyes, imitating a deep child's sleep.
Baby Anabel series dolls.
The dolls of the Baby Anabel series are even more realistic - they can babble and have facial expressions.
My First Baby Annabell dolls.
Toddlers My First Baby Annabell 36 cm tall are great to rock on the handles. If you put such a baby doll on the back, then he closes his eyes.
Dolls with additional functions.
My little Baby born doll, in addition to the standard set of functions, also has additional ones - it can swim and dries quickly.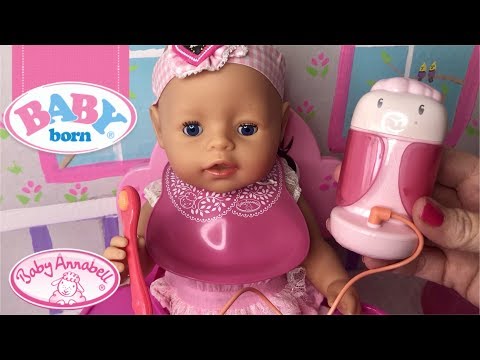 And the doll "Learning to walk" can crawl and walk holding on to her mother's hand.
Doll Sister.
Charming from the series "Sister" is intended for girls from 4 years old. Such a doll has long hair, various hair clips, bracelets and bows, and she is dressed, as befits a sister, in the most fashionable clothes.
Non-interactive pupae.
In a large assortment of Zapf Creation dolls, there is a place for ordinary non-interactive baby dolls. Such toys are suitable for the smallest children - they have a soft-filled body, light weight and compact dimensions - 18 and 30 cm.
Non-interactive Baby Born dolls also have a Sister - Sophia doll with a soft body and medium length hair. She is dressed in a beautiful suit and will make an excellent company for playing not only "mothers and daughters".
And separately it is worth highlighting the tallest doll from Zapf Creation - Sally, whose height reaches 63 cm.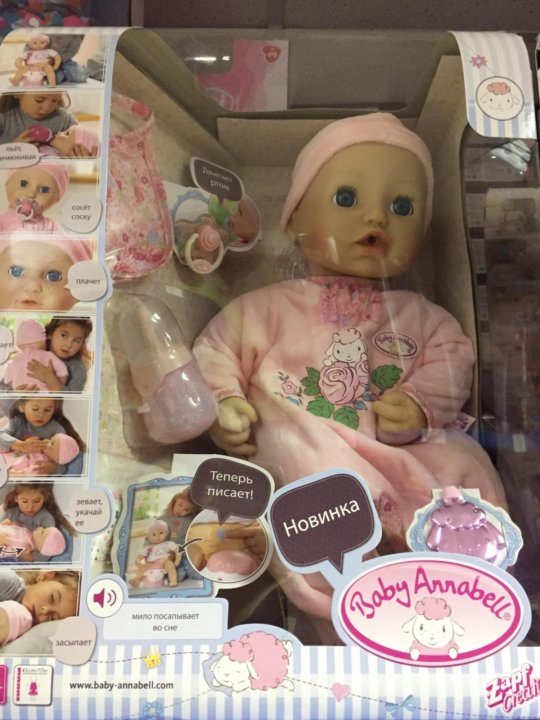 Sally has a soft torso - you can hug and cuddle her. She also has long blonde hair that will make the girl feel like a real hairdresser.
Regardless of the choice of doll for your daughter, you can be confident in Zapf Creation products, as the manufacturer pays great attention to the quality and safety of raw materials for the production of its toys.
The doll is essential for the emotional and mental development of children. Playing with the doll in "daughter-mother", the child reflects his ideas about the events in life. You can take a walk with the doll, you can read a fairy tale to her or sing a lullaby, put her to bed and feed her with a spoon. Such a toy is an opportunity for a girl to feel like an adult and a mother for her pet.
Instructions for the Baby Bon doll in Russian
Now your child has a BABY Born doll that can eat, drink, go to the toilet, cry, laugh, squeak, and you can also bathe him.
The Baby Bon doll is the only doll the size of a real baby that has eight life functions that emphasize its resemblance to a real baby.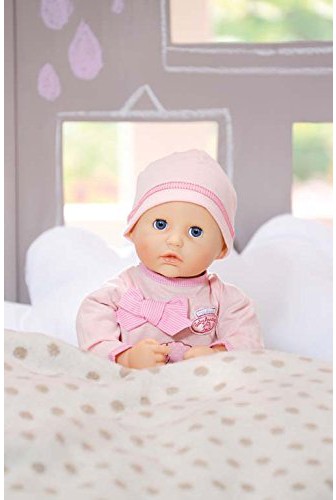 In this case, the doll works without batteries.
We recommend that you read the instructions with your child. Some things, such as cleaning a doll, are best learned by parents.
If the doll has been used in accordance with the instructions, the manufacturer guarantees its serviceability.
Includes:
Small bottle, porridge bowl, small spoon, pacifier, chamber pot, diaper diaper, sleeveless overalls, 1 sachet of simulated baby food, birth certificate, squeaker duck and pen bracelet.
BABY Born doll can be fed with porridge
To feed the doll, pour cold water into a bowl up to the mark, then pour out the special porridge from the bag and mix thoroughly until lumps disappear and thicken. Baby food simulant is made from a mixture of flour and starch, so it's harmless. Please note that the doll must be fed in a horizontal position.
The baby should be fed only with a special porridge for the Baby Bon doll, which imitates baby food, otherwise its internal mechanism may be damaged.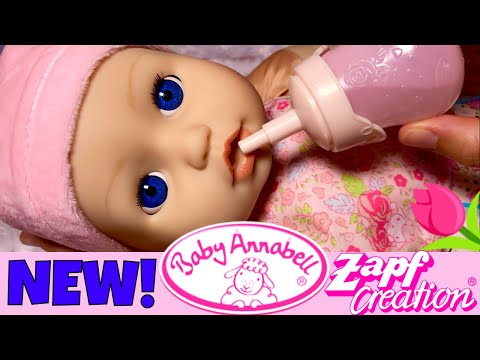 Attention! Do not use a bottle to feed BABY Born doll with porridge, as this will get into the special drinking tank inside the Baby and solidify there.
Important: after feeding, be sure to rinse the inside of the doll!
2. Baby Bon doll can be watered
Newborns can only be given clean cold water without sugar. Juice, lemonade, milk, or similar drinks can ruin the doll. Insert the spout of the bottle deeper into the doll's mouth to open a special drinking valve. Always hold your Baby Bon doll upright when you drink it, otherwise all the drink will immediately end up in the diaper. If you squeeze the bottle, the doll will start drinking. Always insert the bottle as far as possible into the doll's mouth.
3. Baby born doll can cry and squeak
If a newborn is slightly squeezed with his left hand, he will begin to squeak cheerfully. If you squeeze his right hand, he will start crying. In order for tears to flow, it is necessary to give the BABY Born doll (Baby Bon) a good drink of water (at least one and a half bottles).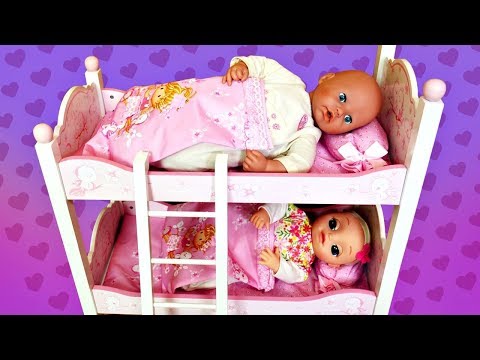 4. Baby born doll can be written
If Baby born doll gets drunk, then in a horizontal position he will wet diapers or diapers for Baby Bon. Now it's time to change diapers.
5. BABY Born doll can use the chamber pot as intended. To do this, you need to correctly position the doll on the Baby Bon doll pot and lightly press on it from above. Here your child may need help, please explain to him that a real child should not be treated like this.
6. Babybon doll can move
Babybon doll can move arms, legs and head. They don't need batteries to run.
7. Baby born doll can be bathed
Baby born doll can be bathed in the bathtub or in the swimming pool. At the same time, the doll should be treated like a real baby: do not dip it with its head and do not leave it for a long time in the sun (for a maximum of 1 hour).
Parental instructions:
Bath water, chlorine or salt water must not be used on BABY Born for more than 3 hours, otherwise, chemical reaction and discoloration may occur.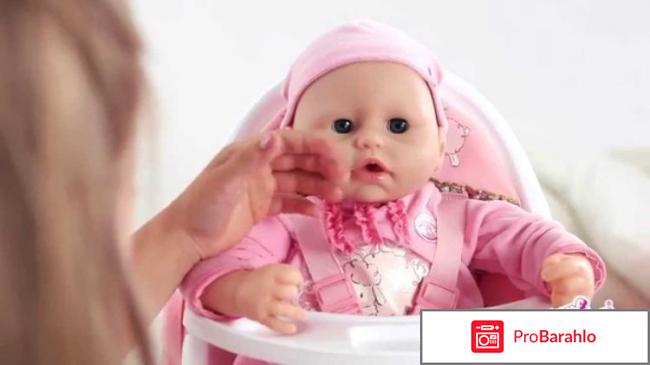 Water should be used for bathing with lukewarm water, as well as commercially available bath additives for children.
If water still gets into the Baby Boom during bathing, it can be dried as follows:
– Unscrew the cork on the back of Baby Born counterclockwise with a screwdriver. The cork is not removed completely! Gently shake the doll from side to side and press the arms and legs to drain the water. Repeat this procedure until there is no more water left inside.
– After drying, screw the cap in a clockwise direction.
Since it cannot be ruled out that when playing in the bath water does not get into the tubes of the container, we strongly recommend rinsing the doll after bathing.
The BABY Born doll is not suitable for use as a swimming aid.
Instructions for parents: How to wash the doll
It is recommended that your child is not present during this process. If the doll gets dirty, wipe it with a soft, damp cloth.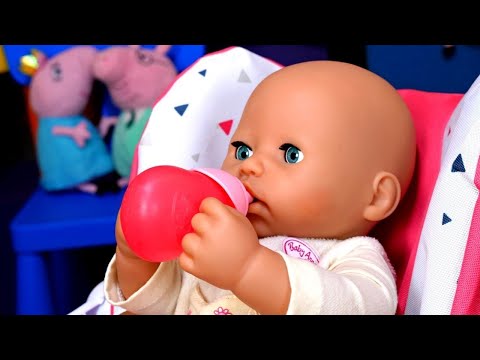 Baby born doll should be washed regularly after being fed or bought. If this is not done, she will have some food left inside, water from the bath, which is undesirable for further exploitation. To clean the inside of the doll, fill the bottle with warm water and a little detergent and give it a drink. After that, put the doll on its back, and then put it on the pot, gently pressing it down (this procedure is necessary in order for the special valve to open).
If your BABY Born doll has been cared for according to the instructions, your child will enjoy playing with it.
If you have any problems while using the doll, please refer to the table below:
Problem
Solution
Water leaks out of the doll's mouth when you give the doll a drink Position the doll upright and insert the bottle into her mouth, as deep as possible.
Anything the doll drinks goes straight into the diaper When the doll drinks in a horizontal position or at an angle, the liquid will leave her body.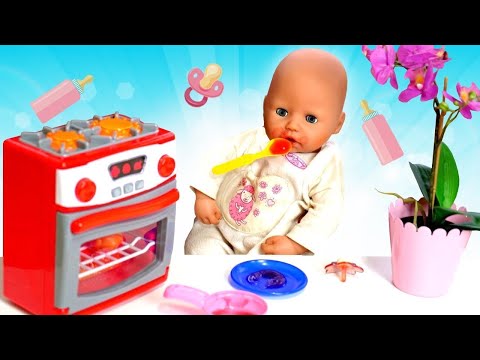 The doll does not sit on or urinate in the potty The chamber pot is designed so that the doll's hips are clamped in it when she is sitting. The pot, squeezing the hips, opens the valve of the food container. Therefore, it is necessary to carefully push the doll into the pot and hold it until all the food comes out.
Doll does not drink Insert water bottle with spout up. Every time you press the bottle, the doll drinks.
The doll is not crying The doll may have drunk too little water (less than 1.5 bottles) or all the water has gone into the diapers. You probably didn't insert the bottle deep enough, or you didn't grip her right hand hard enough.
There are a lot of lumps in the porridge Please follow the instructions. First of all, mash the bag of porridge with your hands, then fill the bowl with cold water up to the mark, and gradually pour out the contents of the bag, stirring constantly. Lumps should disperse.
During feeding, food spills out of the doll's mouth The doll must be fed in a horizontal position using a special spoon.