Baby first solid food malaysia
8 Homemade Baby Foods You Get In Malaysia May-2022
In most cases, a lot of babies will normally be ready to start eating solid foods aside from breastfeeding or formula-feeding by the ages of 4 to 6 months.
(Image credits to FoodNavigator-USA)
During this time they will begin to develop the coordination inside their mouths to move solid food from the front to the back for swallowing. They will also stop using their tongue to push food out of their mouth.
What are the signs that they are ready?
Every child grows differently so there isn't any specific age or time where they are prepared to take solid foods. However, you can always look for these physical signs:

(Image credits to Beaba)
Is your child big enough? Most infants, in general, are ready for solid foods if they weigh around 13 pounds or more, which is double their birth weight.
Can your child hold their heads up? Your baby should be able to sit in a high chair, a feeding seat, or an infant seat with good head control.
Do they open their mouths when food comes their way? If your baby starts reaching for your food or is excited to be fed when they watch you eat, it is a sign that they are ready for solid foods.
Can they transfer food from a spoon into their throat? Check if the food is dribbling down your child's chin while they are eating. It may be a sign that they still cannot move it to the back of their mouths for swallowing. In this case, wait for a week or two and try again.
What should you take into consideration?
Not all foods are good for infants. For example, cow's milk can increase the risk of iron deficiency and does not meet a baby's nutritional needs. On the other hand, honey might contain spores that can cause a serious sickness known as infant botulism.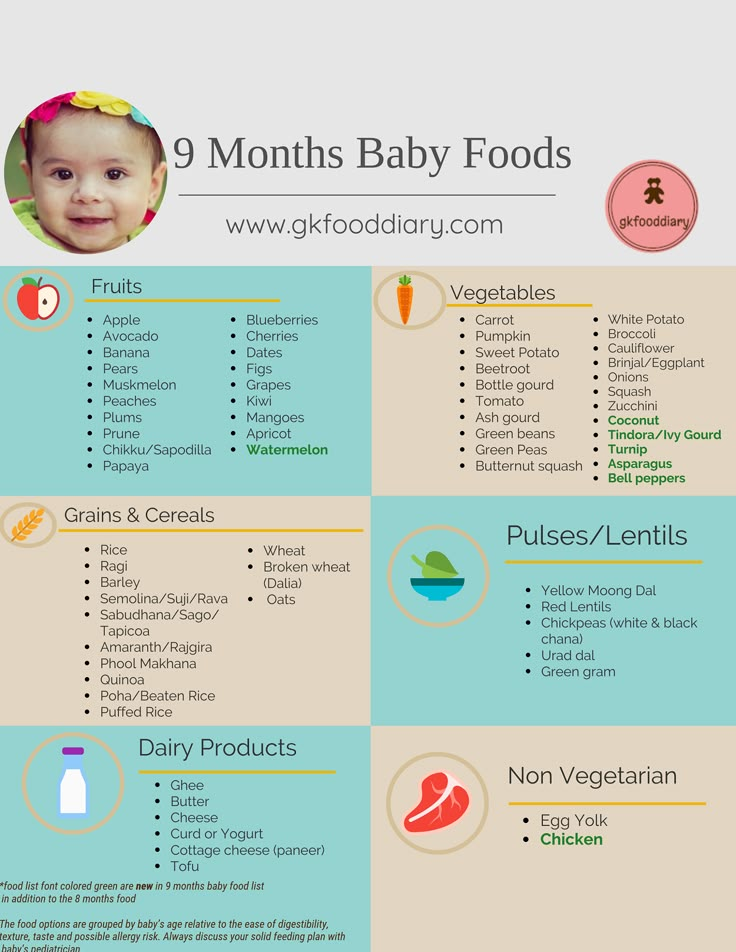 Never offer these two foods to your child before the age of 1.
(Image credits to Medical Daily)
Aside from that, avoid giving your infant foods that can cause them to choke easily. While your baby may be ready for solid foods, they still need some time to get used to it. Do not offer them foods like sausages, chunks of meat or cheese, grapes, raw vegetables, or fruit chunks, unless they're cut up into small pieces. Besides that, do not offer hardened foods such as seeds, nuts, popcorn and hard candies that take some time to be chewed.
It is recommended that you give your baby potentially allergenic foods when you introduce other complimentary meals. Until now, no evidence showed that delaying the introduction of these foods can help prevent food allergies. However, it is a good period to determine if your child is allergic to any food instead of finding it out later when they are older.
Potentially allergenic foods include:

Peanuts and tree nuts
Eggs
Cow milk products
Wheat
Crustacean shellfish
Fish
Soy
Baby Food Recommendations In Malaysia
#1 Squeeze Me Baby
This brand was started by Ann Yeap for her son who suffers from digestive problems and various food allergies since he was young.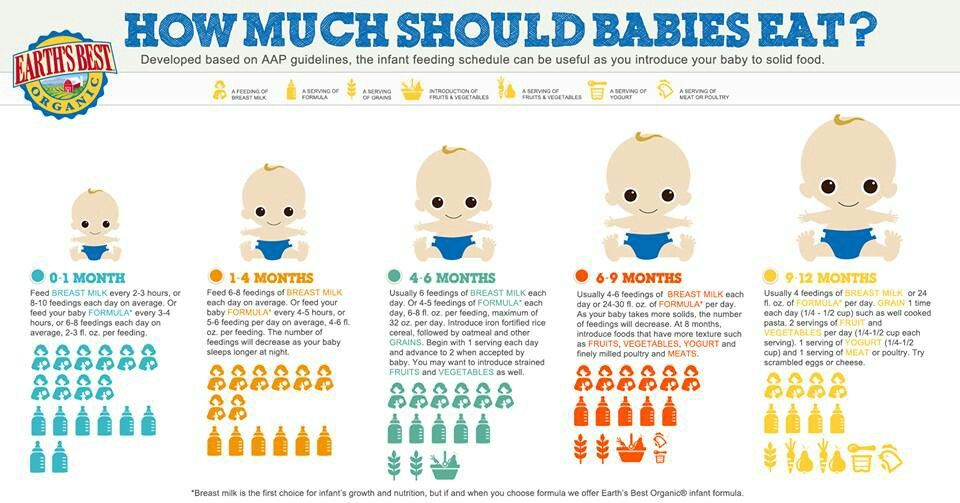 Their meals are packed into BPA-free squeeze packs and the ingredients are freshly made daily for the baby. Their best menus include sweet purees made of fruits like apple, pumpkin, pear and sweet potato which are recommended for babies 6 months onwards.
(Image credits to Squeeze Me Baby)
They also provide other menus for infants aged 8 and 12 months with prices starting from RM7.90. Their products can be found at Baby Grocer sections in Eco Cheras Mall and Central I-City aside from a delivery option for online orders.
Check out their Facebook and Instagram account.
#2 Tic Tac Tots: Superfoods for Supertots!
Ran by two mommy entrepreneurs, Tic Tac Tots Malaysia is a brand that is all about babies and toddlers nutrition. They strongly believe that a healthy, well-balanced meal planned for babies and toddlers, sets the building blocks for happy, precocious super tots.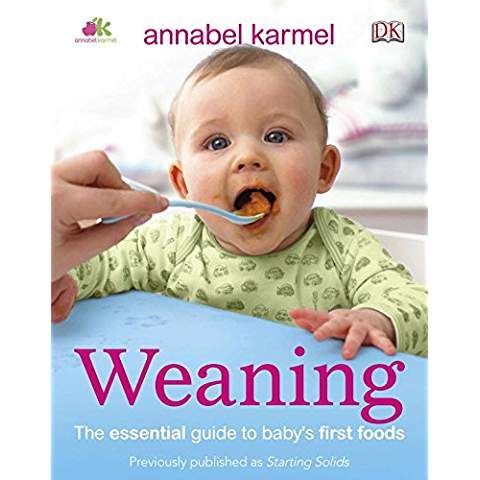 (Image credits to Tic Tac Tots: Superfoods for Supertots!)
With an offer for delivery and pickup, they provide 6 to 8 staple meals that are changed on a timely basis such as Asian Beef Stew with Rice, Hidden Vegetable Pasta with chicken nuggets and cauliflower mac & cheese, all starting prices as low as RM8.
Check out their Facebook and Instagram account.
#3 Mamahanicooks
Mahani was inspired to start Mamahanicooks during the MCO when her profession as a dancer and choreographer was affected badly due to the pandemic. She then decided to start this business not only to generate some income but more importantly, to help other mums feed their kids with nutritious meals during these troubling times.

(Image credits to Mamahanicooks)
Their best menu includes a random mix of Asian-inspired dishes such as Teppanyaki Chicken Meatballs, Spaghettini Carbonara and Slow-cooked Chicken Soup with Garlic Fried Rice priced at RM12 per set.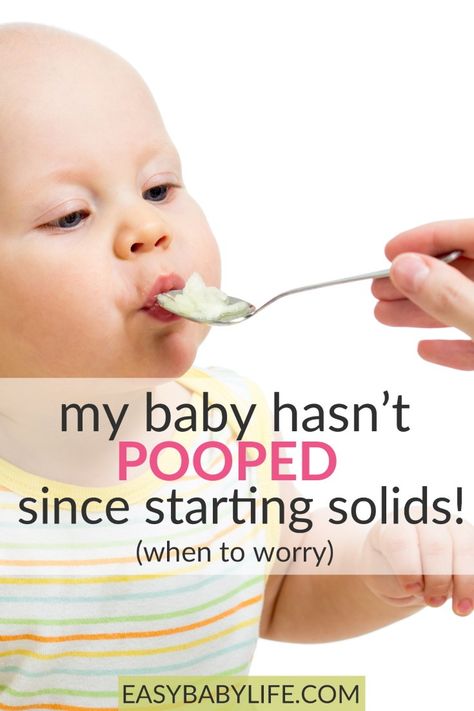 They also offer delivery services every Tuesday and Friday afternoon.
Check out their Instagram account.
#4 Hello My Little Chef
Founder Azwa's goal is to give the best to her little ones by creating healthy and high-quality food. Their menu consists of a variety of Halal frozen finger foods, frozen dishes and rice bowls which are suitable for babies aged 8 months and 10 months onwards.

(Image credits to Hello My Little Chef)
These food include Veggie Tots at RM15, Baked Macaroni and Chicken Lasagna both priced at RM10 and a lot more healthy goodness that is available through their delivery services and self-pickup option.
Check out their Instagram account.
#5 Baby Ambrosia
Baby Ambrosia is a brand that is committed to being an eco-friendly company and having minimal impact on the environment, and at the same time, producing the best yummy food for babies.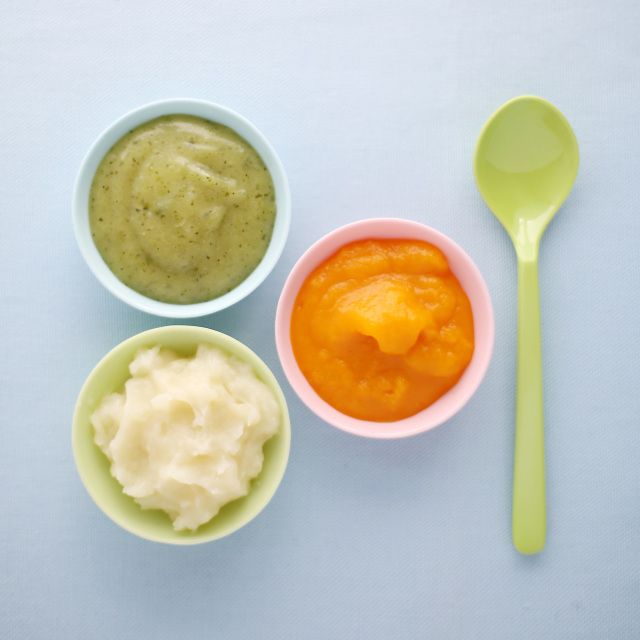 (Image credits to Baby Ambrosia)
Both their pots and packaging are recyclable and they also use fresh ingredients through most local sources. They offer delivery services with minimal charging fees and their menu price starts from RM7.90 for their Simply First Weaning Purees dedicated to infants aged 4 to 6 months.
Check out their Facebook and Instagram account.
#6 Fawwaz Little Kitchen
Mahfudzah Mustafha started the company about a year and a half ago after she finished her Masters in entrepreneurship at UKM. Naming the business after her baby son, she then decided to pursue the profession seriously and actively.
(Image credits to Fawwaz Little Kitchen)
The brand's menu consists of 22 items of food and fruit powders, freeze-dried fruits and vegetable-flavoured dry macaroni that are free of any preservatives, added sugar, salt and artificial colouring.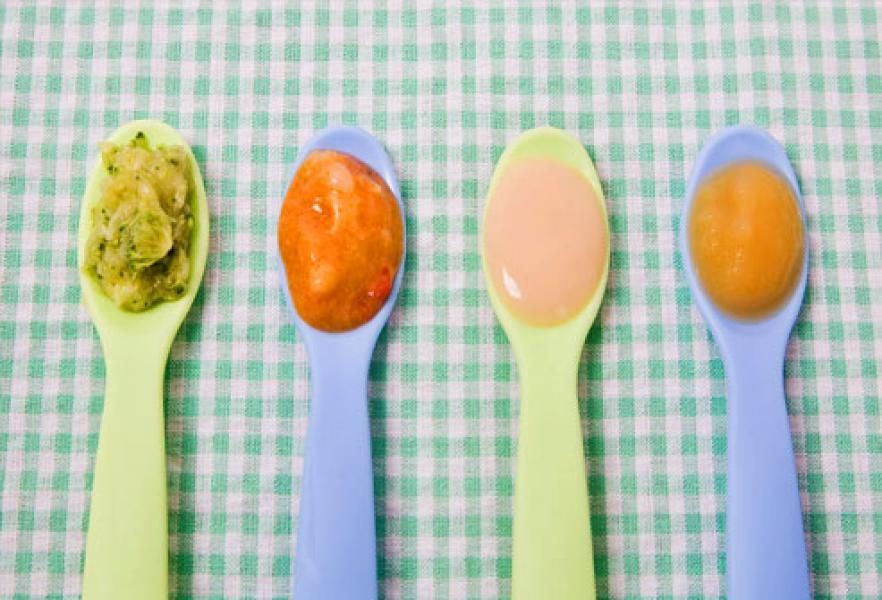 The food is also specifically prepared for babies 6 months onwards and can be obtained through their delivery service that is done every Monday, Wednesday and Friday.
Check out their Instagram and Facebook account.
#7 Baby Eats By Justlixa
Baby Eats by Justlixa provides a range of home-cooked baby and toddler food that are prepared from scratch using safe and Halal ingredients. Their food is also made fully of wholesome natural flavours and does not contain any added salt, sugar, additives or preservatives.
(Image credits to Baby Eats by Justlixa)
With choices for babies from 6 months to 5-year-old toddlers, their foods can be quickly prepared through simple reheating on the stove or in the microwave. They also provide delivery services every day depending on availability for parents and babies' convenience.
Check out their Instagram and Facebook account.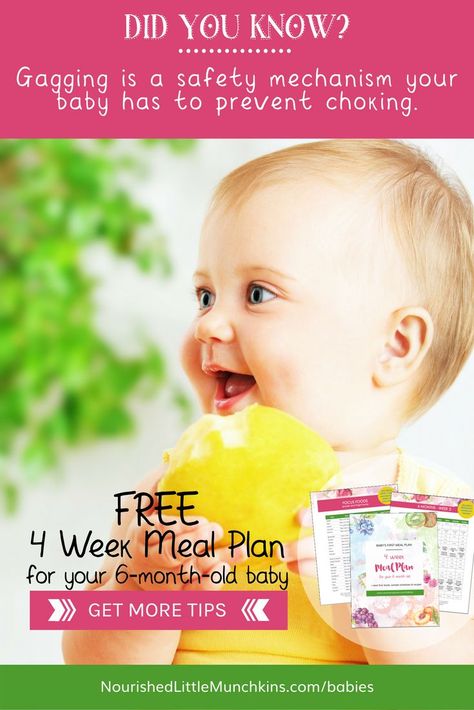 #8 Hygge Babies
Monitored by dedicated mommies, Hygge Babies is a brand that prioritizes the importance of nutrition for children at an early age. Each of their meals is carefully designed to pack a sufficient amount of nutrition paired with delicious flavours.
(Image credits to Hy)
By mixing various healthy ingredients, their meals are also free from any preservatives, additives or enhancers and are 100% vegan made. Their food is available in easy-to-open jars and they offer delivery services every Tuesday and Saturday.
Check out their Instagram and Facebook account.
As your baby has begun to slowly get used to eating solid foods, continue to offer them a wide variety of fruits, vegetables, grains, and protein-rich foods. You can also start to gradually introduce more textures and soft finger foods once their eating has improved. Serving your baby what the rest of the family is eating is not a problem, but always watch out for added sugars that are not recommended for children under the age of 2.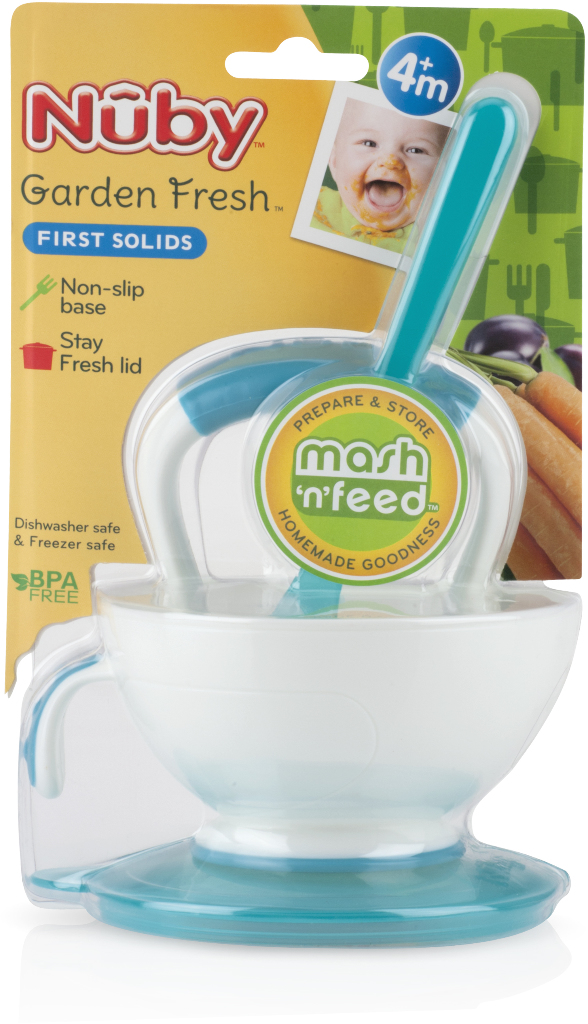 For precautions, always check the Nutrition Facts label on packaged foods that you buy and try to steer clear of foods that list 1 gram or more of added sugars.
Want to read more? Check out these 7 worst foods for your children's teeth and how you can make potty training your kids easier. 
Ideas To Support Little One's Development
Pureed Fruits And Veggies To Feed Your Growing Baby Their First Solid Food
1. Mashed Ripe Bananas
2. Apples
3. Sweet Potatoes
4. Carrots
5. Green Peas
6. Avocados
7. Broccoli
Keep Your Growing Child Healthy And Strong With The Right Baby First Solid Food
Wondering when is a good time to start prepping for your baby first solid food? A good indicator is when your child gets tired of their infant milk and he or she still appears hungry after an entire day's portion.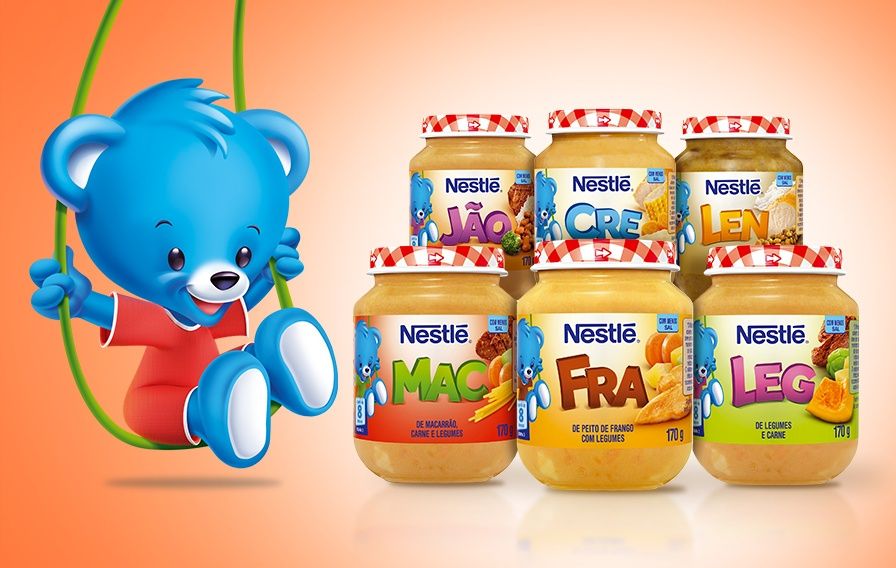 If they're already between the ages of four to six months old, it's high time to get them started. For busy mothers who don't always have the time to prepare homemade baby puree recipes, keep ready-made baby puree handy at home. 
Some signs of readiness to look out for would include the ability to sit straight with their head held up stably or no longer having the "tongue thrust" reflex. Plus, if you feel their curious gaze eyeing whatever it is you're eating, then you may just have a fellow foodie in the making. So, here are seven types of introductory baby first solid foods that your child will love.
Pureed Fruits And Veggies To Feed Your Growing Baby Their First Solid Food
1. Mashed Ripe Bananas
Photo by Luis Quintero from Pexels
Fresh bananas are a good place to start for your baby's first solid food to feed your little one. These beloved fruits are naturally sweet in flavour, making it a great choice to placate even the pickiest eaters. Their soft, creamy texture makes it easy to mash-up in smaller pieces for your baby to swallow.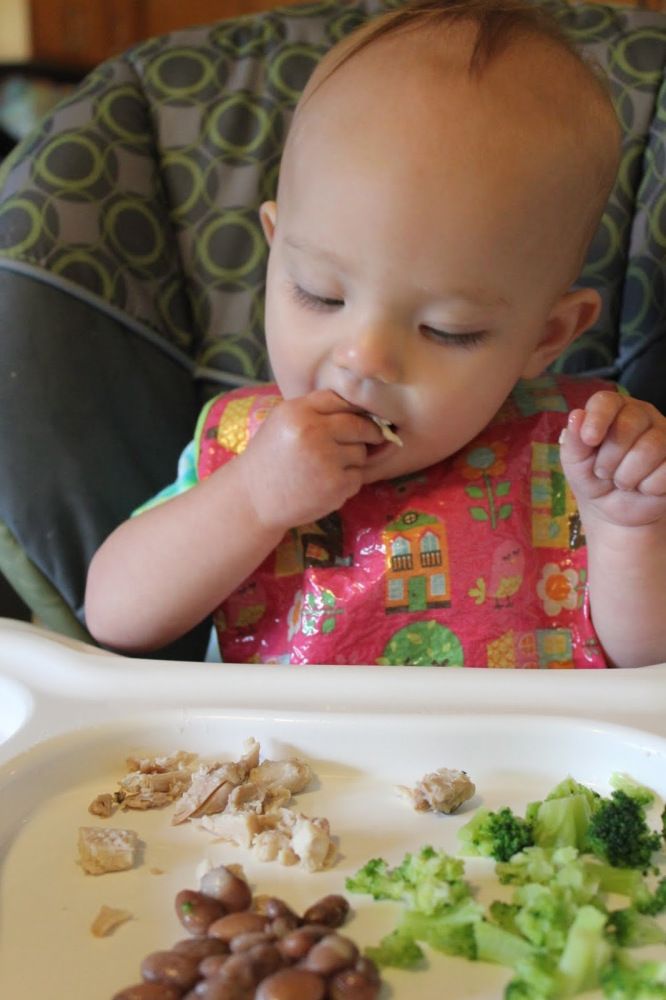 For their first taste, it's best to start with a very soft, puree-like, consistency, so be sure to continually crush the bananas with a fork until they become runny. Once they turn nine months old, you can make the texture less watery by adding in small, but soft, chunky lumps. 
2. Apples
Photo by Suzy Hazelwood from Pexels
Apples are another great choice for your baby's first solid food. These fruits are easy to digest when blended completely into a puree form and are known to be rich in fibre. There are two main types of fibres that apples carry: insoluble fibre and soluble fibre. They both ensure that your child's bowel movements are healthy and consistent. 
Remember to peel off the skin, especially if your baby is still under eight months old, to prevent an upset tummy. After peeling, cut up the apples into smaller pieces, and steam them until tender before placing them into a  food processor to blend. 
3. Sweet Potatoes
Photo by Ela Haney from Pexels
Sweet potatoes are essentially a superfood and a multivitamin (containing vitamins A, B, C, E, and K) that boosts your child's organ development, along with their metabolism.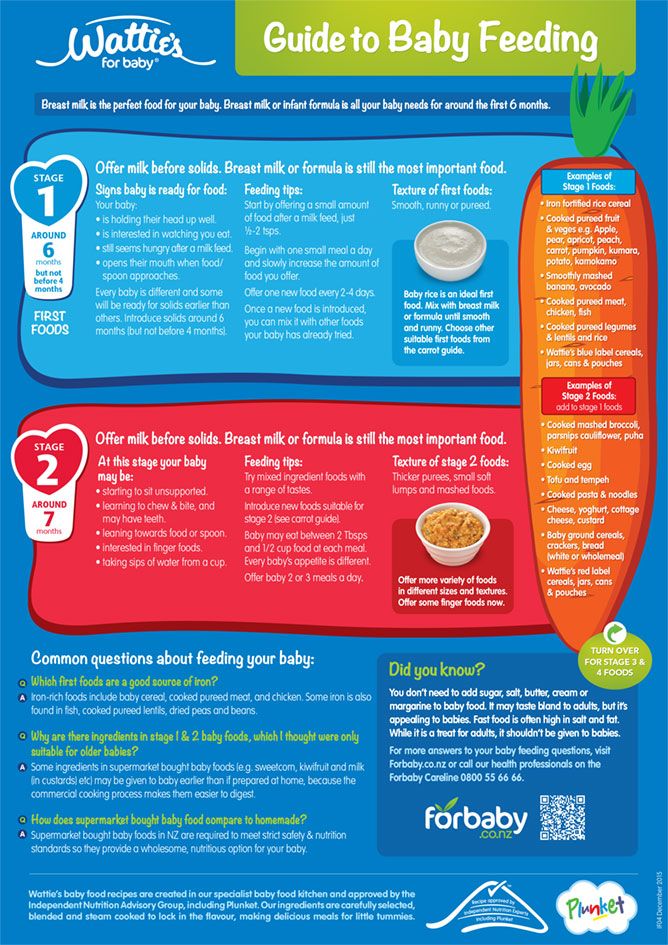 If you're concerned that your child may be slightly underweight, then sweet potatoes are a good solution. They have high-calorie levels, which will help in weight gain but are also low in fat. This makes them the ideal first solid food for your baby, being both healthy and delicious! The steps of making homemade sweet potato puree are similar to the apple puree, so you can repeat that exact process.
4. Carrots
Photo by Syauqy Ahmad on Unsplash
Fresh carrots contain beta-carotene that changes to vitamin A in the body. Vitamin A is crucial for maintaining good eyesight, boosting the immune system, and maintaining skin health. Carrots are also packed with tons of other vitamins and minerals, like vitamin B6, which is vital for hair and liver health. 
Add more flavour to the puree for your little one by roasting the carrots instead of boiling or steaming them. Cut the carrots into one inch (2.54cm) sections. Then, roast them at 300 degrees for 30 minutes till they soften before chucking them into the blender to finely puree.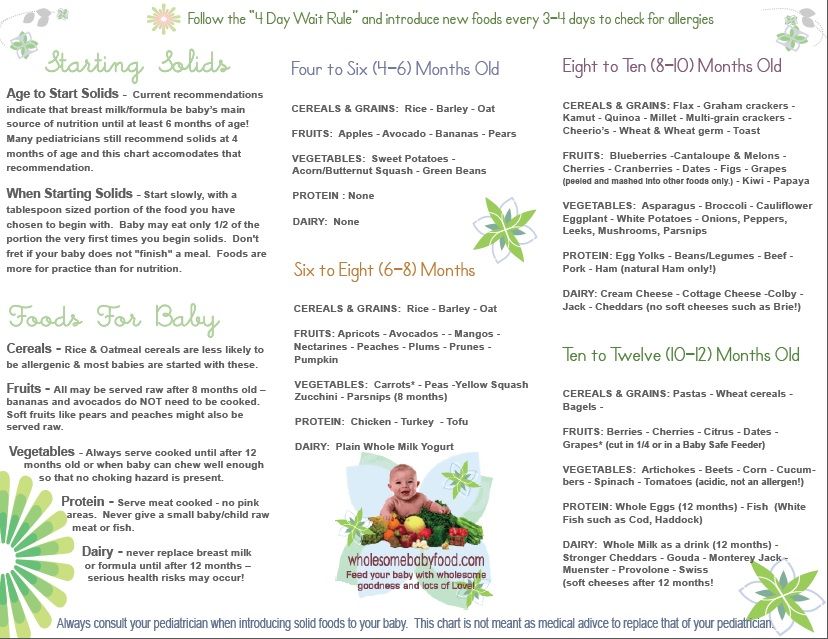 5. Green Peas
Photo by R Khalil from Pexels
Though small in size, fresh green pea provides the necessary nourishment needed. They are an excellent source of protein and fibre, which will fully satiate your baby's appetite, while also help in building muscle and bone strength. Their vibrant colour is pleasing to the eye, so your child may be more willing to give them a try. Peas are, however, quite starchy, so they can be heavily thick in texture for your baby's first solid food. However, you can either pour in breast milk, formula, or water to reduce the thickness.  
6. Avocados 
Photo by Louis Hansel @shotsoflouis on Unsplash
Avocado is a nutrient-dense fruit, and even just a fifth of it alone holds 20 types of vitamins and minerals! They provide good fats to your child's meals, which will allow the brain to mature properly. It's another easy option to make for your baby's first solid food option. As with the ripe bananas, avocados have that creamy,  buttery texture.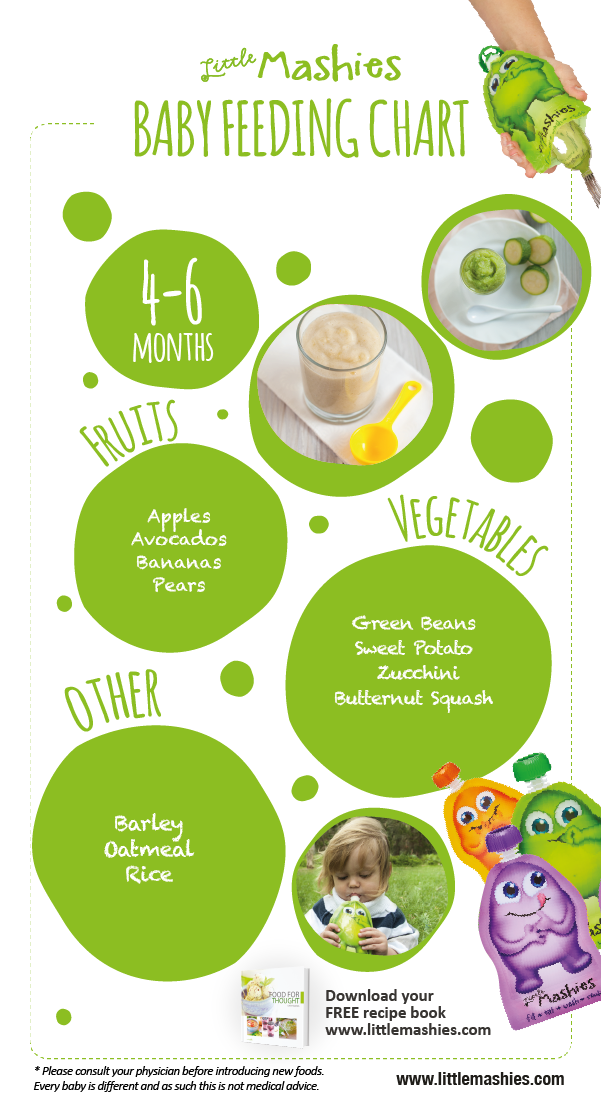 So, you won't have to worry about steaming it. Simply just scoop out the avocado, mash it up, and mix with formula milk or water before feeding it to your child directly. 
7. Broccoli
Photo by Castorly Stock from Pexels
With their anti-inflammatory properties, fresh broccoli can help lower the risk and intensity of allergic reactions. These vegetables are a good source of iron and calcium, contributing to the development of strong bones and teeth. Iron is especially crucial in the making of red blood cells to better distribute oxygen all throughout the body.
Like the other chunky ingredients in this list, place the broccoli in a steamer for approximately 20 to 30 minutes until softened. Then use a hand blender to puree, and sift through a fine sieve for the smoothest consistency.
Keep Your Growing Child Healthy And Strong With The Right Baby First Solid Food
When it comes to teaching your baby to try out new solid food, be sure to introduce one single ingredient at a time.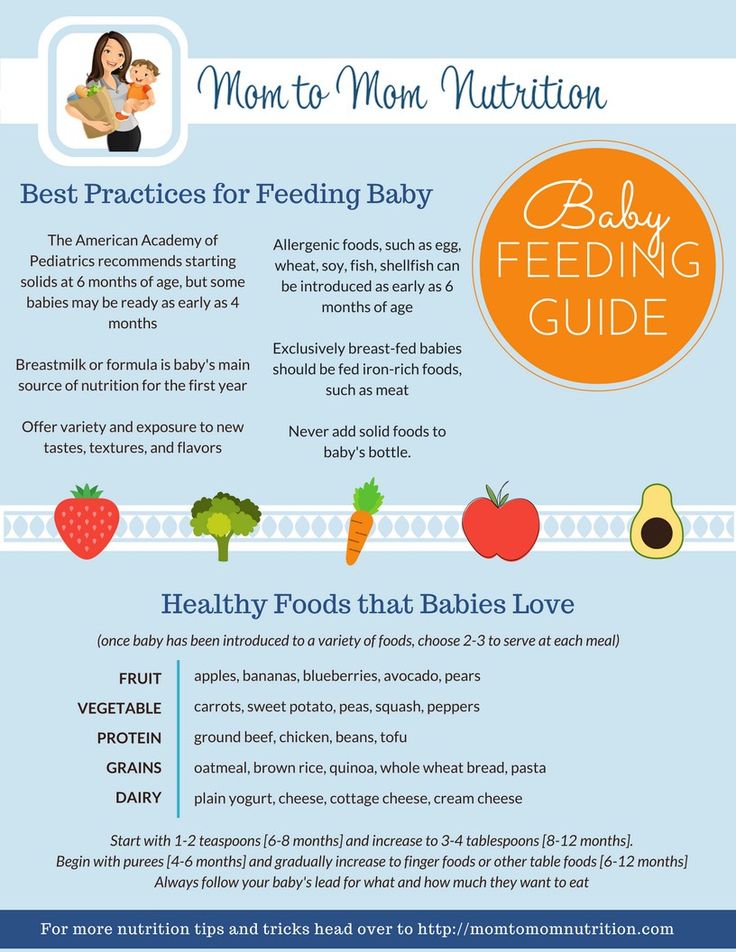 It's best to wait for three to five days before letting your baby try another new food. This way, you can take notice if your baby is allergic to any specific ingredients. 
Also, don't worry if your baby is resisting their first feeding. It's quite normal, and you can always try again in a week. Your baby just needs time to get accustomed to the new flavours and textures. So, relax and enjoy the learning process together with your baby, as they venture into the world of "real" food! 
Frequently Asked Questions (FAQs)
Frequently Asked Questions 0 - 6 months
When does my baby start weaning?*
Breast milk or formula provides all the nutrients your baby needs in the first 6 months of life, but some mothers may find it difficult to satisfy an infant's increasing appetite before he is 6 months old. After 17 weeks, you may notice some signs in your baby that he is ready to cautiously transition from breastfeeding to solid foods, supplemented with breast milk or formula.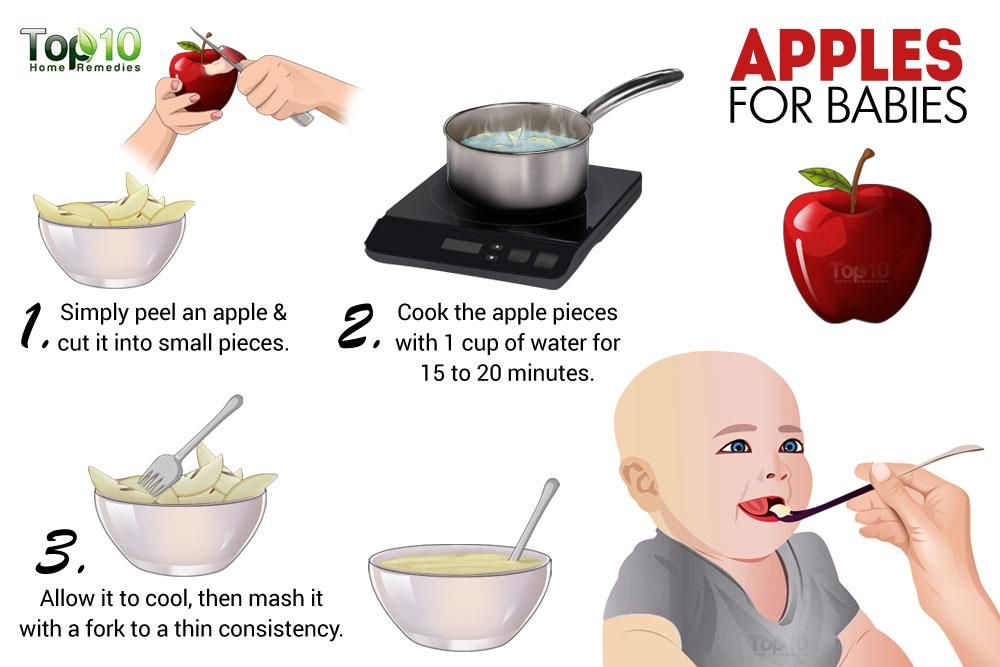 *
This may include:
Your baby is hungry after feeding
Your baby is watching you eat with increased interest
Your baby can sit up with support
This does not necessarily mean weaning. It may be necessary to give more milk at each feed, this will be enough before trying solid food.* Under no circumstances give your baby solid food before 17 weeks, as this may increase the risk of infection and allergies.
Do you need to feed your baby when he wants to or keep a certain schedule?
Whether you are breastfeeding or using infant formula, you should always follow a feeding schedule. Babies are well accustomed to such a rhythm of life on a schedule, it calms them down and makes them feel cared for.
What is the best food to use for weaning my baby?*
Your baby's first food should be very simple, soft and light: baby rice and cereals along with breast milk or formula, mixed to a semi-liquid consistency, individual fruits or vegetable puree blended with your Braun Multiquick hand blender is the best choice.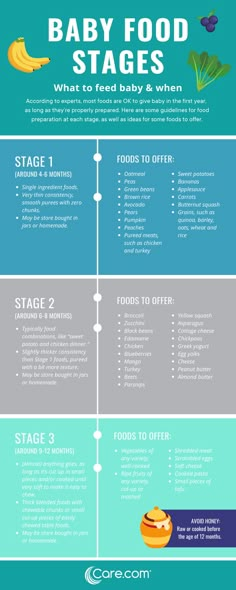 To prepare these dishes, it is better to use bananas, carrots and potatoes.
*Babies are ready for solid foods at different ages. If you have any doubts about your child's menu, contact your pediatrician.
Frequently Asked Questions 6 - 7 months
How do I know if my baby has gained enough weight?
New mothers often worry about whether the baby has gained normal weight for his age. Shortly after birth, the baby's weight is recorded on a weight and length chart with a series of lines (percentile table) and if your baby's weight follows one such line, it means that he is developing normally. Growth is entered in the same way. If your child's measurements are on the bottom line and below on the percentile table, you should contact your pediatrician or health care professional who is responsible for entering your child's height and weight data.
Should I cook my own food or buy prepared food?
All of us from time to time turn to ready-made food - semi-finished products.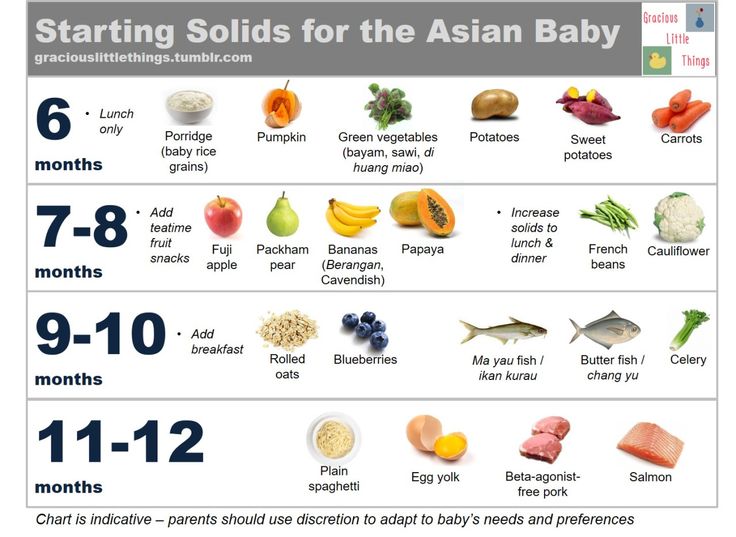 It is very comfortable. There is no need to buy prepared food all the time. Purees and other baby food are easy to make at home with a few simple kitchen tools, including the Braun Multiquick Hand Blender. At the same time, use high-quality ingredients and you can freeze already cooked in large volumes, sufficient for several dishes. In addition, you are sure of the quality of the cooked food and that this dish contains preservatives and other harmful additives that can harm the health of your baby.
Do I need special mashing equipment?
With the Braun Multiquick hand blender you can make all kinds of purees for your baby. At a very early stage of weaning, it is important that solid food is absolutely soft, because at this stage the baby does not have the skills to chew even small pieces of food and may choke.
As your baby develops, his eating habits will require the introduction of tougher foods, and the Braun Multiquick will help you to make a thicker puree with larger chunks.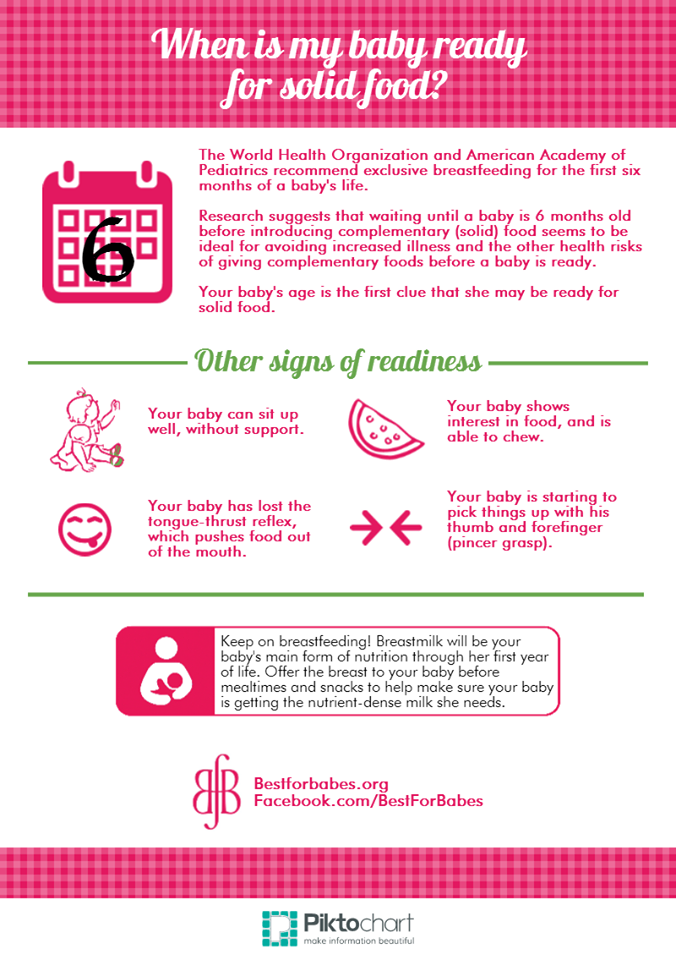 A container with ice and a lid (or special food storage containers for small children) is very useful for storing puree in the freezer.
Frequently asked questions 7 - 9 months
When can I introduce dairy products into my diet?
When your baby is 6 months old, you can start giving him soft dairy products little by little: yogurt, butter, sour cream. Cow's milk should not be given simply as a drink or as a substitute for breast milk until your baby is one year old. At this stage, it is important to use whole cow's milk as a source of calories and vitamins.
Can I give my baby herbs and spices?
Adding a little bit of pepper or spices to your food is fine if it happens in the kitchen and not at the table. Salt or sugar supplements, however, should be avoided. Herbs are great at adding flavor and richness to food without being overly spicy. Many babies also love the taste of garlic, especially when parents often eat it at their regular meals.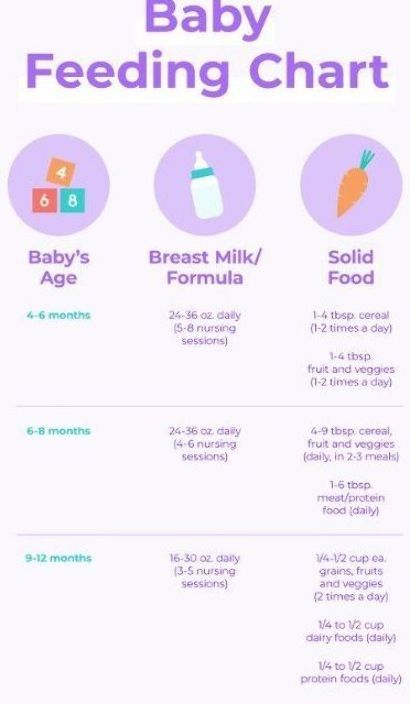 When should my baby start feeding himself?
By the age of six months, babies may begin to hold or support the bottle during feeding, or hold the spoon during weaning. But they still cannot eat without your help. Most children only grab food and items to feed. In the early stages of weaning, the feeding spoon should be very soft, because babies usually turn the end of the spoon deep. They can damage tender gums if a hard plastic or metal spoon is given too early. By 15 months, babies should be able to hold a spoon well, confidently bring food from a plate to their mouth, dropping it at the same time. However, all these attempts are worthy of obligatory encouragement!
Frequently asked questions 9 - 12 months
Should my baby's teeth be brushed?
When your baby has teeth, usually at 6-9 months, you need to brush them regularly and gently. This should be done twice a day with a soft brush and a small amount of fluoride toothpaste.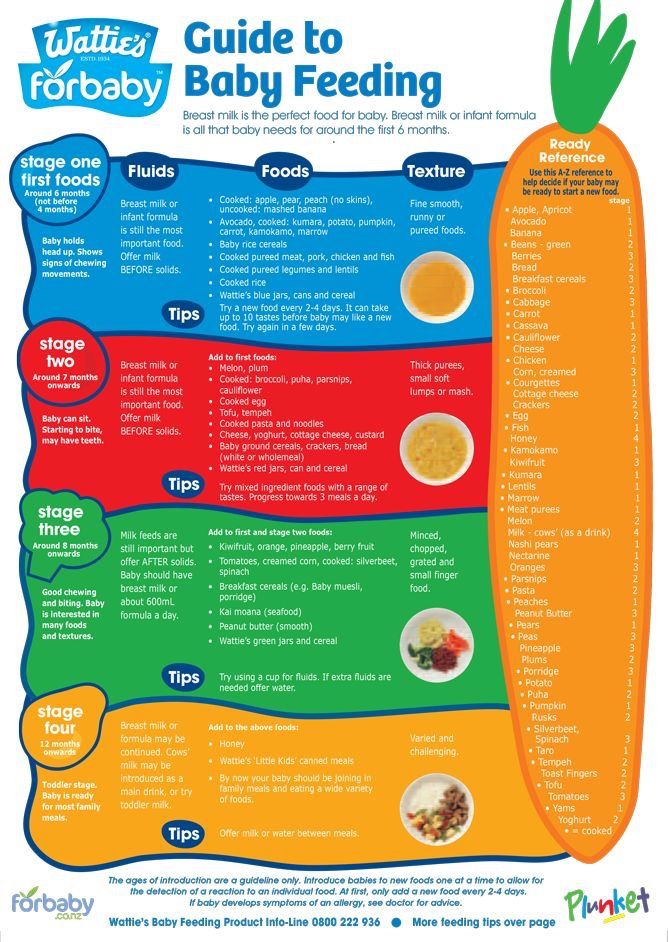 Can my baby eat eggs?
Babies can eat eggs from 6 months, but they must be hard-boiled, the yolk must not leak out. Allergies to this product are rare in children. A family history of egg allergy (or eczema) can put your child at increased risk. In such cases, give the eggs little by little and gradually to see if an allergic reaction occurs. If your child does develop an allergy, use beans, meat, fish, and soy products as alternative sources of protein.
When should I stop puréing food?
Most babies digest (and even love!) foods with soft pieces already from 7-8 months of age. It's easy to make: first mash some boiled food and blend it with the one you've puréed with the Braun Multiquick hand blender. Over time, this puree will need to be made less and less until your Multiquick only needs to quickly stir the ingredients before serving. Drinks such as smoothies and shakes should also remain soft.
Frequently Asked Questions 12 - 18 months
Can my child eat what the rest of the family eats?
Babies want to be part of the family, once your baby has passed the early weaning stage, it's time to start teaching him to eat together.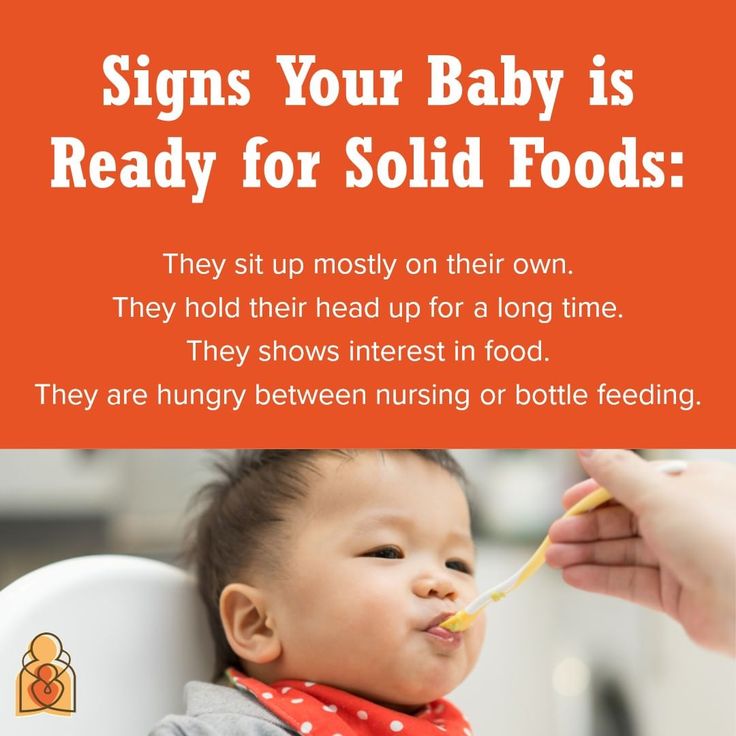 Take a look at your family's diet and make sure it's healthy and well balanced, with adequate starch content and free of sugar, salt and fat.
Babies can eat a lot of things that other family members can eat, but these foods should be avoided:
Food with added salt or sugar (although occasional sugar in food is not harmful)
Unpasteurized cheeses. Such as brie and camembert, blue cheeses (until your baby is one year old)
Honey (until your baby is one year old) baby didn't choke)
Very hard, 'spicy' food that could hurt my baby's mouth
My baby refuses food. What to do with it?
Refusal of food is a normal stage that babies go through at some point. For some time, they themselves can limit their diet. This is a normal transitional phase that is more noticeable in some children than in others. Fear of new foods in the 2nd year of life may be a primitive coping mechanism to protect an extremely active baby from accidentally swallowing objects that are in the house.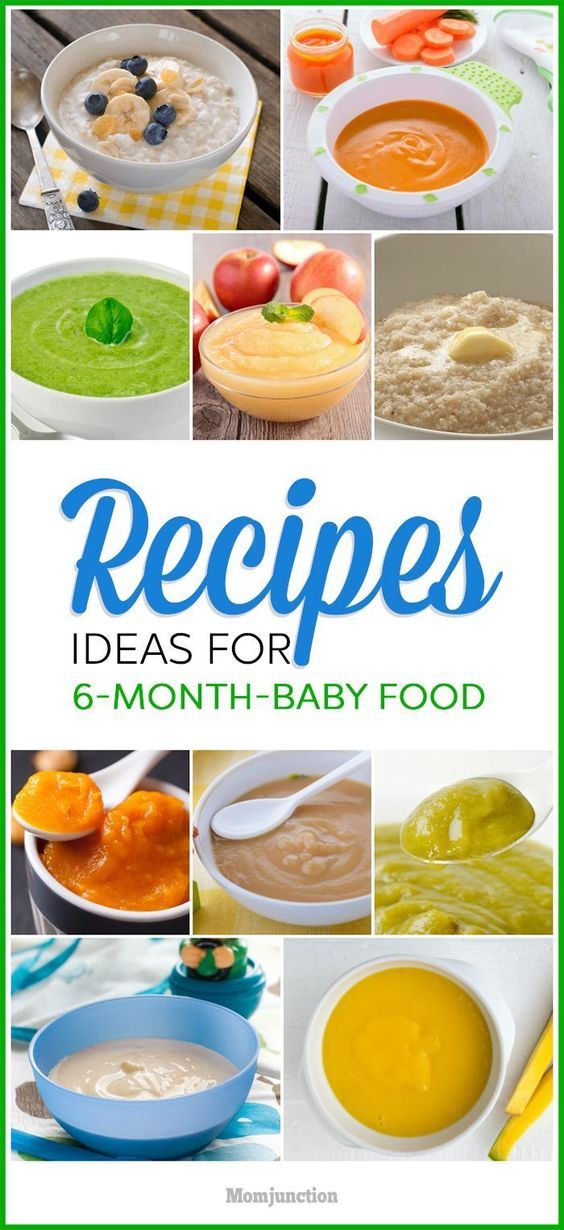 The first taste of a new food can give a different reaction, up to refusal of food. At this stage, this may be a normal reaction. The child may need to try a new food a few more times before tasting it. It will also be very helpful if he sees how you yourself eat this food. Looking at you, the child may ask for a small piece from your plate. Because he sees that it is safe and tasty.
Your baby may eat less than his peers, but if he grows and develops normally, then he takes exactly the amount of food that he needs for a balanced diet.
When should I start giving my baby occasional sweets?
Some sugar as part of a balanced diet, found in all food groups (eg starches, fruits and vegetables, milk, yogurt, meat and fish) is perfectly acceptable. Sugar consumption (especially sugar in drinks) should not be isolated. If you eat foods that contain only sugar, then this will negatively affect the condition of the child's teeth. Also, it should never be given instead of food, explaining this "well, at least he eats something", this is fundamentally wrong.

It must be remembered that there is always a small amount of sugar in the diet in its natural form, this component is also found in breast milk, in the form of sweet lactose. It's good to wean off the breast by showing the baby that flavors other than sweet breast milk are also good to eat. Food for special occasions, such as birthday cake, is allowed.
Frequently asked questions 18 - 24 months
How many carbohydrates does a baby need per day?
Your baby is developing rapidly and requires a well-balanced diet to provide the energy needed for any healthy, active baby. Include in his diet foods containing starch, carbohydrates. These are bread, cereals for breakfast, potatoes, pasta, rice, couscous. At this stage of development, it is best to complement the children's menu with a mixture of different types of food. For example, give wholemeal bread, gray bread, pita bread, and white bread on different days.
How important is fiber protein to my baby's diet?
Fiber protein is important for your baby's diet, but should not be added to a normal, healthy diet.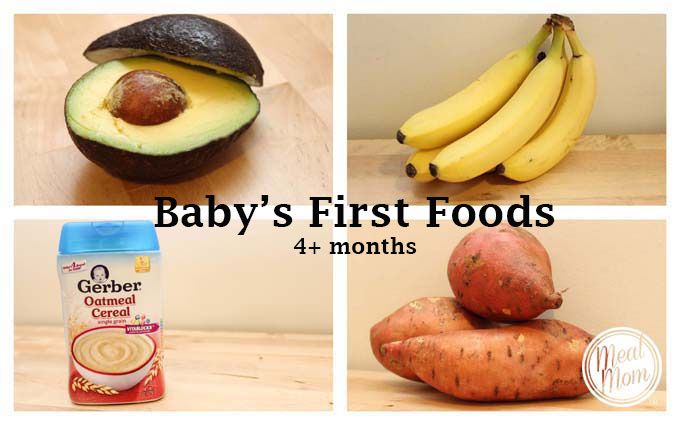 Basically, fiber protein comes from grains, fruits, and vegetables. If your child has a stomach blockage, check that he has drunk enough water and seek advice from your doctor or pediatrician.
Do I need to knead or crumble all my baby's food?
Some food is dangerous for the baby. Whole grapes, cherry tomatoes, nuts, a child can choke. Therefore, during such food, you need to carefully monitor the baby. You may be surprised by the variety of foods that your child can cope with from a fairly early age, when the first teeth erupted (usually 9-12 months). By 12-18 months, your baby will want more complex foods than mashed and mashed foods, although they will continue to eat smoothies and soups as part of a balanced diet.
Frequently asked questions 24 - 36 months
How much food should a baby eat at a time?
Every baby is different and the amount of food they eat can change every day. The proposed amount of food should be gradually increased.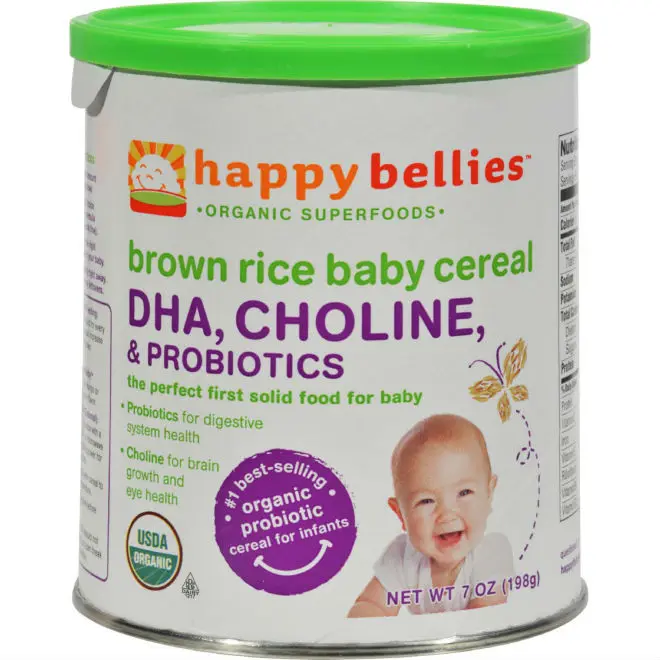 You need to know how much your child usually eats, then you will be aware of how much food he needs for normal growth and development. If your child's weight has dropped below the centile line, you should talk to your pediatrician or health visitor to make sure your child's diet is properly balanced. Meals should be about one-third starchy carbohydrates (bread, pasta, potatoes, or rice), one-third fruit and vegetables, and one-third meat, fish, or beans. At this stage, tasty main dishes and pudding made of fruit, yogurt or milk pudding should be given.
Should I give my child fruit juice with meals?
Well diluted juices are no problem. Toddlers love vitamin-rich fruit drinks, for example, vitamin C helps absorb iron. But there is a risk that the child will reduce the amount of more nutritious food due to the consumption of drinks. Therefore, you can alternately give a small glass of water with meals or a small glass of well-diluted fruit juice.
My baby doesn't eat vegetables.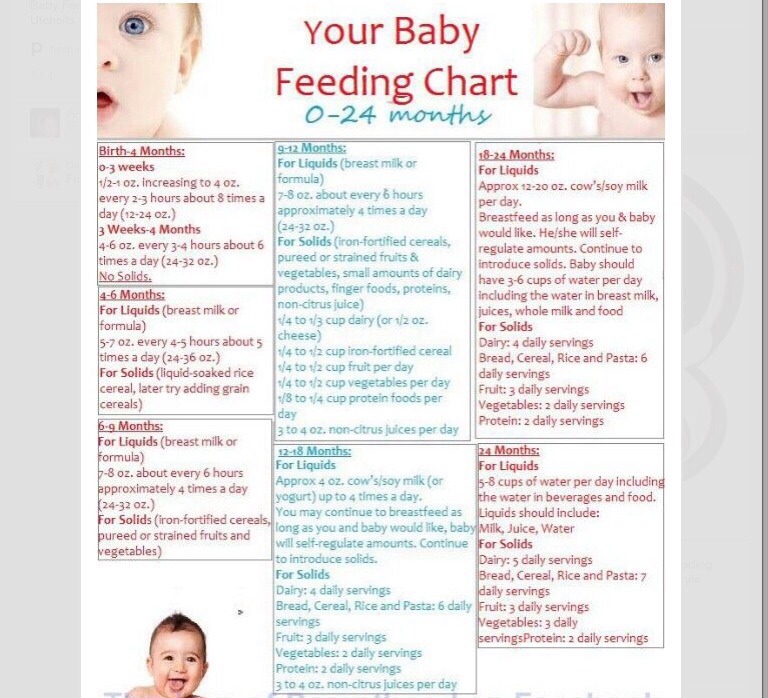 What should I do?
Your own attitude to food is important, because your baby will soon understand your taste preferences and dislikes and will repeat them. Therefore, the diet of the whole family must certainly contain healthy vegetables so that the baby sees what his mom and dad usually eat. It may happen that the child does not like the taste of vegetables and refuses to eat them. This does not mean that you do not need to offer them more to him. If the child understands that by refusing food, he thereby can attract additional attention to himself, he is likely to take it into a habit. Praise him when he eats even a small portion of vegetables, this can be very effective. It is quite possible that the next time your baby has tomatoes, onions or other vegetables on his plate, he will eat even more than you expect.
how and when to introduce solid food to a child
Solid food: how and when to introduce solid food to a child
Expecting new skills from the baby, do not rush things.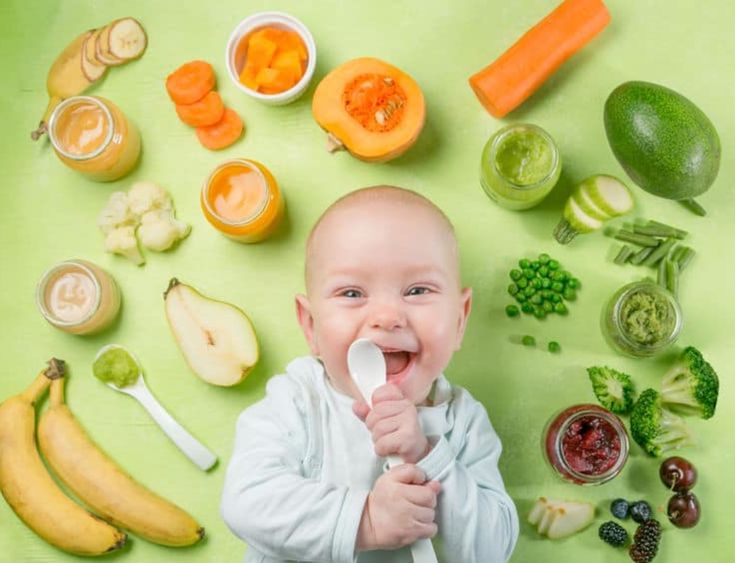 It is necessary to acquaint the child with solid food no earlier than 6-7 months. At this time, the desire to scratch the gums, ready for the appearance of the first teeth, will coincide with the interest in adult food.
Dry initial milk formula adapted by Valio Baby 1 NutriValio for feeding children from birth to 6 months Read more
Follow-up dry milk formula adapted by Valio Baby 2 NutriValio for feeding children from 6 to 12 months More
Dry milk drink "Baby milk" Valio Baby 3 NutriValio for feeding children over 12 months Read more
Children are born with a vital, unconditioned reflex - sucking. They are ready to suck on their mother's breasts, but all solid objects that have fallen into their mouths are automatically pushed out so as not to choke (a protective reflex is triggered).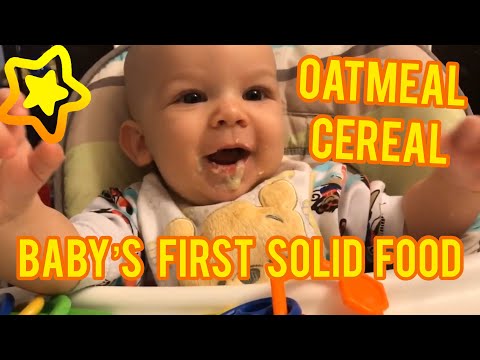 Therefore, parents are not recommended to accustom the baby to solid foods too early. This will cause not only rejection, but sometimes vomiting. The ideal time is considered to be the start of complementary foods. When the first teeth begin to grow in the child, you can replace the homogenized puree with food with the addition of soft fibers. They will be to the taste of the baby, as they will massage itchy gums. An important clue for parents is also the child's interest in adult food. If the baby looks into your plate, tries not to suck on mashed potatoes in a spoon, but to remove it with his upper lip and chew - it's time to introduce more solid food into the children's menu. First, at the tip of the spoon, offer the baby vegetable and cereal side dishes, closer to 9months you can give pieces of well-boiled meat. The kid does not immediately learn to chew them, and the food will come out with a stool almost in its original form. It's not scary, over time the child will learn everything.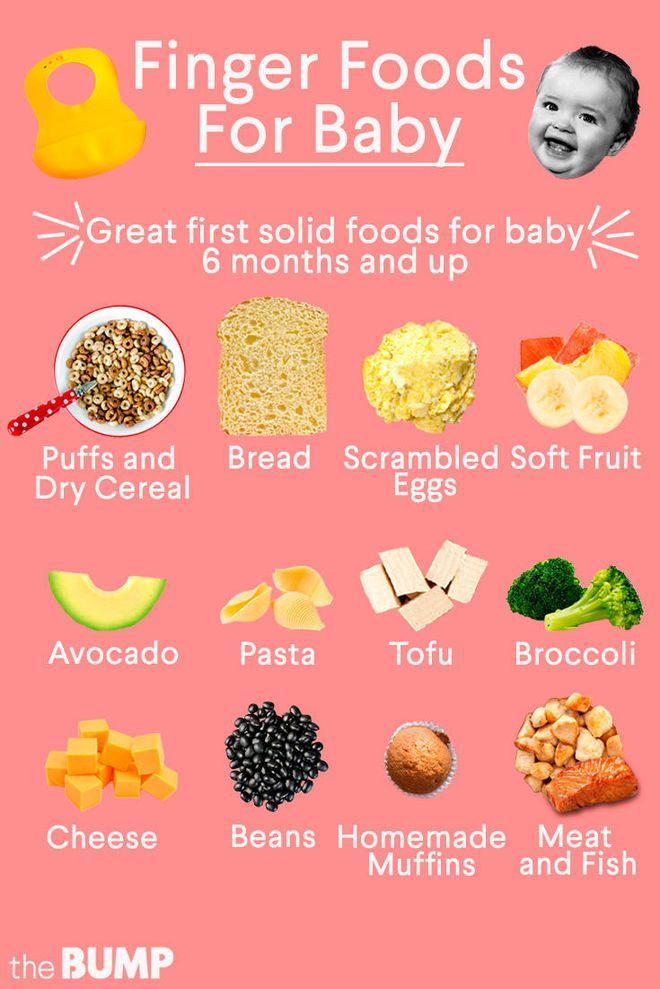 It is important not to ignore his desire, you will have to pay for the pedagogical miscalculation and literally teach the child to chew.
#PROMO_BLOCK#
Of course, not everything can go according to plan. The most common reasons why a child refuses solid food:
The pieces of food are too big.

You are using the wrong feeding technique.

The spoon is big for a child.

The child has unpleasant associations - perhaps you gave him medicine from this spoon. Do not use everyday baby utensils for unpleasant procedures.

The child is in a bad mood or does not feel well.
In no case do not force the baby to eat if he refuses. Gently try again and again. Set an example - eat the first spoon yourself, showing the crumbs how tasty his food is. If the child still cannot cope with solid food, it is worth contacting a pediatric osteopath.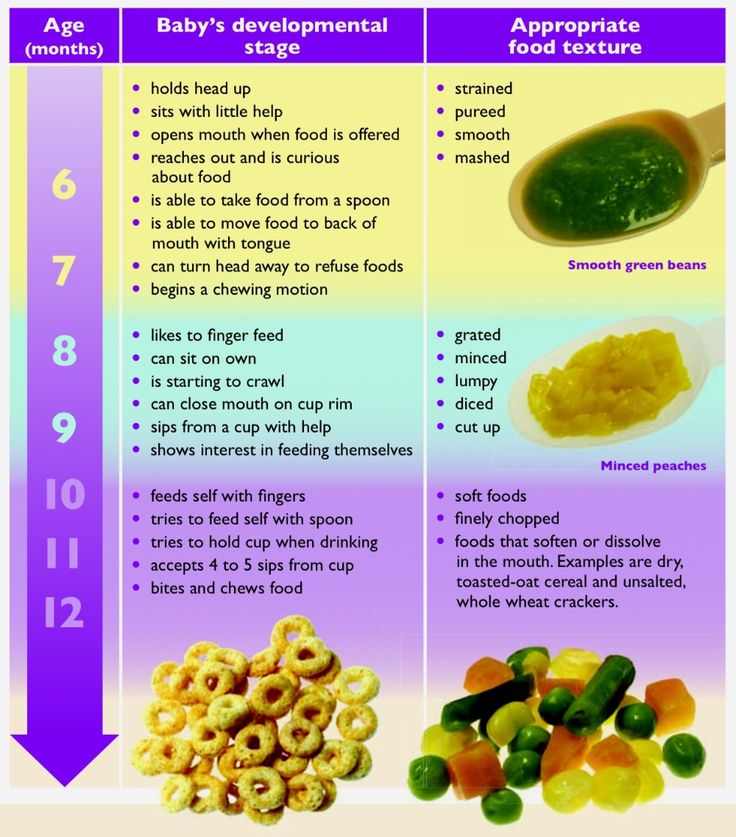 The baby may have a non-standard structure of the maxillofacial system, subluxation of the jaw associated with birth trauma, problems with muscle tone. The timely introduction of solid food is very important not only for the full nutrition of the child, it affects his future speech activity. Breastfeeding is a good prevention of speech therapy problems. In order to suck milk from the breast, the child needs to make more efforts than when feeding from a bottle - this is a good (and what is valuable - natural) training of the jaws and muscles of the tongue, and it must be continued by introducing the crumbs to solid food in time. Of course, a baby with a piece of an apple in his hands (and in his mouth) must be looked after so that he does not choke. By the way, for the development of the chewing and speech apparatus, it is useful to grimace with the baby during the game - this strengthens the facial muscles well.
2.71 7
Power supply
Share:
print
Author: Reetta Tikanmäki
Palm oil in baby food
Infant milk formulas are made from cow's milk.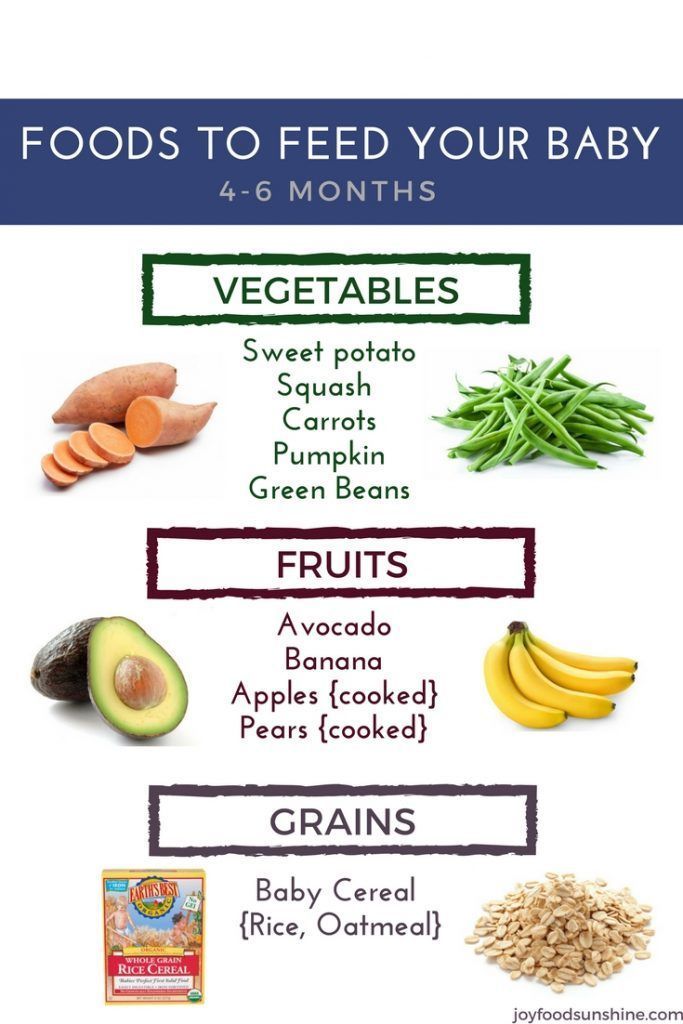 However, in terms of fat composition, it differs significantly from that of the mother.
Read
Author: Ivargizova Oksana
How to choose milk formula for a baby
Breast milk is the best food for a newborn baby. It contains all the necessary nutritional components that fully meet the needs of the child and are necessary for his healthy and harmonious development.
Read
Show all
We want to make our site more convenient for you, so we collect analytical data about your visit using cookies. By continuing to use the site, you agree to this. For more information on the collection and processing of data, please see the Personal Data Processing Policy.
Password recovery
To recover your password, enter your e-mail, which you specified during registration.