Baby food at whole foods market
Organic Baby & Toddler Meals at Whole Foods Market
Now Available at Whole Foods Market
Organic Plant-Rich Meals for Babies
Finger-friendly, nutrition-packed meals for babies and toddlers—ready in minutes. The new way for you (busy parents!) to feed your growing eaters.
Now Available at Whole Foods Market
Find our freshly-frozen baby meals in the frozen aisle nationwide at Whole Foods and in select Target locations. Choose from the following nutrient-packed medleys:
✔Quinoa, Banana, Spinach & Coconut Butter with Chia Seed
✔Mango, Carrot, Navy Bean & Coconut Butter with Turmeric
✔Sweet Potato, Mango & Coconut Milk with Chia Seed and Lucuma
✔ Broccoli, Pea & Navy Bean with Olive Oil & Mint
✔Black Bean, Red Pepper, Sweet Potato & Cilantro with Avocado Oil & Cumin

FIND IN STORE
Nutritionist-Recommended
for Self-Feeding & Development
When babies explore food, they see, smell, and experience textures at their own pace.
Letting them lead can decrease "picky eating" and help shape their long term relationship with food.
Benefits of Self-Feeding:
✔ Improved dexterity
✔ Motor-skill building
✔ Improved self-regulation
Find in a Store
Near You!
Find our organic baby meals at your local
Whole Foods Market and in select Target locations
in the frozen aisle near frozen entrées.
FIND IN STORE
Convenience without Compromise
Designed to save you time without sacrificing nutrition or quality, our meals are prepared in minutes. Keep in the freezer until you're ready to cook, then blend, mash, or serve as finger food!
Purée, Mash, or Serve as Finger Food
You can cook our meals in 12 minutes or less. Then, plate them however your little one is eating these days. You control the softness, texture and consistency. Your little one can take the wheel from there.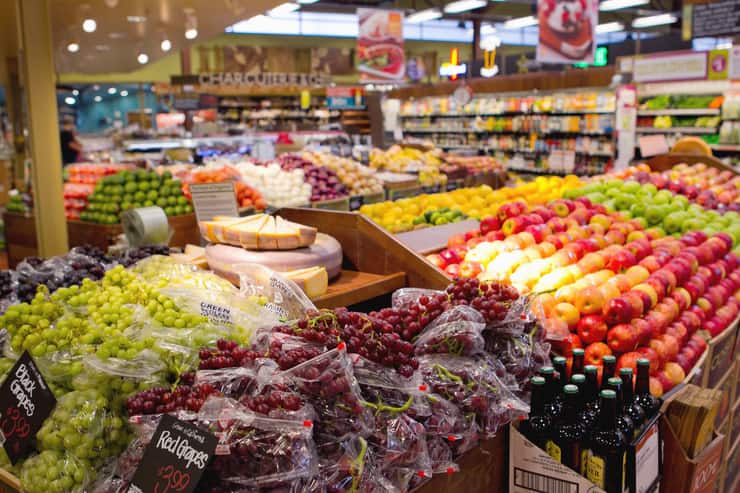 FIND IN STORE
The meals should be frozen at all times. Do not use any packet that is thawed. If your order arrived thawed, please contact us and we'll be happy to send a replacement.

The current meals and oats are recommended for ages 6+ months. It's up to each parent and their pediatrician on what's right for your little one.

The expiration dates are 12 months from the date of production. The date can be found on top right back of the pouch near the rip.

No, all meals must be fully cooked prior to consumption. Please follow the cooking instructions on the package. Our meals are ready to cook, not ready to eat and must not be eaten uncooked.

Once cooked, you can refrigerate the leftovers but cannot re-freeze again.
10 Whole Foods Foods to Buy for Baby-Led Weaning — Fortified Family
10 Whole Foods Foods to Buy for Baby-Led Weaning
Katie Ferraro
Disclaimer: This is not a sponsored post.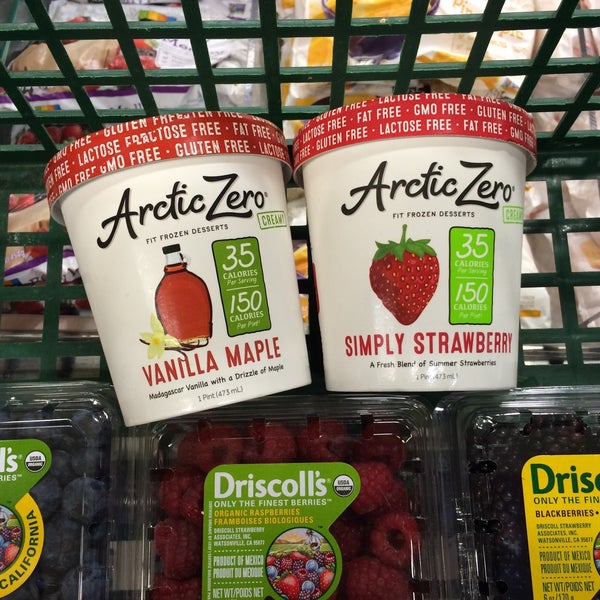 I have not received any financial compensation from the brands or companies featured in the post for their inclusion. I am an affiliate for some of these brands and there are affiliate links included in this post.
Whole paycheck jokes aside, Whole Foods is a great place to get some baby-led weaning basics. Of course there are tons of different types of BLW-friendly foods available at all stores...but I want to share some unique finds at Whole Foods that work great for baby-led weaning.
This post is part of a series featuring different types of stores that feature foods you may not have thought to feed your baby. For the other blog posts about BLW foods you can purchase from different stores, be sure to see:
10 Trader Joe's Foods to Buy for Baby-Led Weaning

10 Costco Foods to Buy for Baby-Led Weaning

10 Sprouts Farmers Market Foods to Buy for Baby-Led Weaning

10 Wal-Mart Foods to Buy for Baby-Led Weaning
Now this is certainly not an exhaustive list, but here are 10 Whole Foods Foods to buy for baby-led weaning.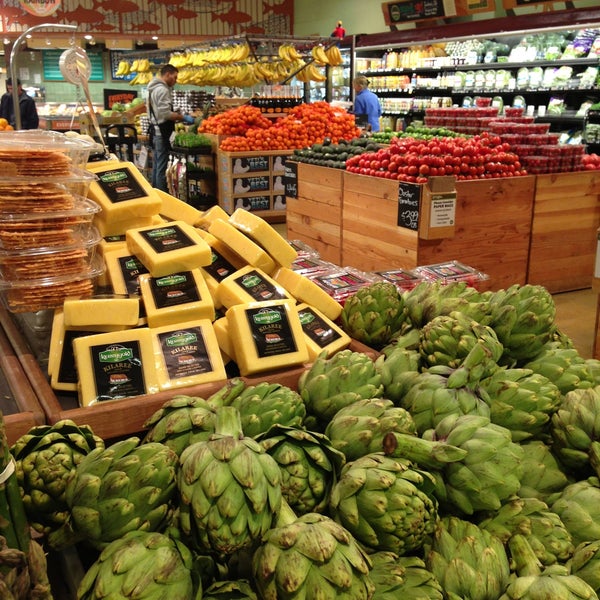 1. Applesauce
When you're feeding your baby, you don't need to fear fruit! Some people mistakenly think offering baby fruit before vegetables will cause baby to have an affinity for fruit. Sounds plausible, but it's just not true. And there is no data or research to support this notion about fruit before vegetables are bad.
In fact, I recorded a whole BABY-LED WEANING MADE EASY podcast episode called "Will Offering Fruit Before Vegetables Make Your Baby Crave Sweet Foods" and you can listen to that.
Apples are a huge choking risk for babies and toddlers and babies should never be offered raw, crunchy or crispy apples. You can make peeled, soft, cooked apple slices that babies can scoop up and self-feed.
But unsweetened applesauce works for apple introduction too. You can offer applesauce on a preloaded spoon, adding the applesauce to the spoon, handing the spoon to your baby & then gently guiding hand to mouth if needed before the baby gets the hang of things.
When buying applesauce make sure it's unsweetened. The jar you're buying may not say "unsweetened" but the absence of sugar in the ingredient list is what you're looking for which means it is unsweetened. Your ingredients in the ingredient list should be just apples (...but sometimes you'll see vitamin C or ascorbic acid which is fine too, that's just to prevent browning.)
If you decide you want to skip purees altogether, you might consider going for soft-cooked apple slices for baby-led weaning. One of my favorite BLW recipes is for Cinnamon Cooked Apples and it's included inside of my QUICK-START GUIDE TO BABY-LED WEANING.
The QUICK-START GUIDE TO BABY-LED WEANING is a 16-page e-book jam-packed with everything you need to get a safe start to solid foods. You can get your guide (with a few of my favorite BLW recipes in it too).
DOWNLOAD THE QUICK-START GUIDE TO BABY-LED WEANING
2.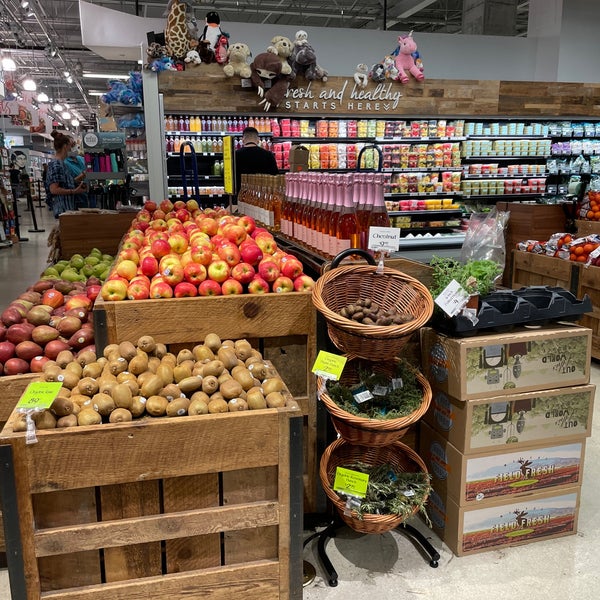 Pumpkin Puree
Don't look past pumpkin when you're doing baby-led weaning! Fresh pumpkin may be a seasonal food in some parts of the world, but canned pumpkin puree is always in season when starting solid foods!
Canned pumpkin is gold as far as nutrition and a new taste goes in BLW. 
Just be sure you're not buying pumpkin pie puree; that has added sugar and we want to avoid added sugar for babies. Canned pumpkin puree is what you want and the only ingredient should be pumpkin.
Once you have some canned pumpkin in the house, you might be wondering what else you can do with it? I have a free download with 5 PUMPKIN RECIPES FOR BABY-LED WEANING (...and I also show you how to make pumpkin squash safely for babies, if you're up for that!). Click for the free pumpkin download.
DOWNLOAD 5 FREE PUMPKIN RECIPES FOR BABY-LED WEANING
3. Crinkle Cut Fries, No Added Salt
If you're following my 5-STEP FEEDING FRAMEWORK for introducing solids using baby-led weaning, each week you introduce 5 new foods to your baby:
1 new fruit

1 new vegetable

1 new starch

1 new protein

1 new challenge category food
When it comes to the starchy foods (that's the Wednesday / day 3 food), many parents encounter problems.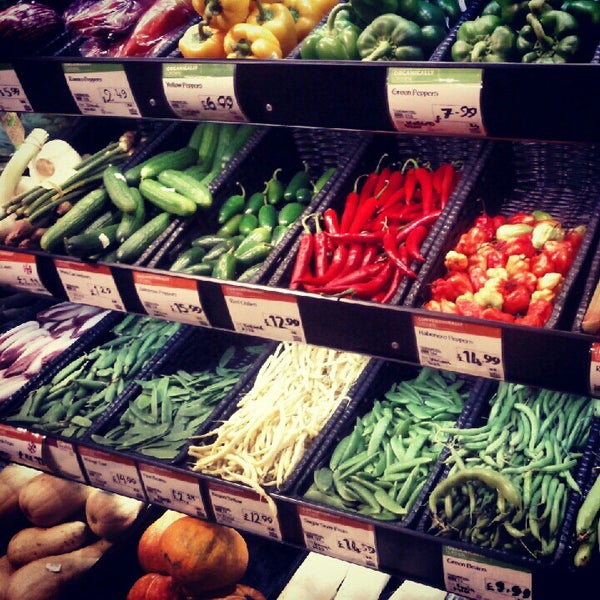 Beyond bread or pasta, they're not sure what kind of carb foods babies can eat.
Potatoes are a good option for baby-led weaning. Babies can safely eat potatoes. They're packed with potassium and carbohydrate that helps fuel your baby's growing body. 
But dry potato products (like all dry foods) can be a potential choking hazard. And lots of frozen potato products have too much added salt.
I love these No Added Salt Crinkle Cut Fries that you can find in the frozen food aisle at Whole Foods. They're perfect for baby-led weaning because they're the perfect shape and size for your baby to pick up and self-feed.
To add moisture I like to douse these fries in avocado oil just before they're done baking. We don't want crunchy foods for BLW (again, a choking hazard) and added fat is beneficial for your baby's still developing brain.
I love avocado oil for baby-led weaning. It has a high smoke point (so you can fry foods safely), a mild flavor profile that doesn't interfere with the flavor of the new food your baby is trying and it has a healthy fatty acid profile with almost entirely unsaturated fats.
The brand of avocado oil I use is from Primal Kitchen. I buy the 750 ml bottle size of avocado oil because I end up using it so much. You can get 10% off Primal Kitchen's avocado oil (and they have some awesome low sodium sauces that are great for BLW too) using the code FERRARO10 (this is my affiliate code).

Click to shop the Primal Kitchen avocado oil.
SHOP PRIMAL KITCHEN AVOCADO OIL - 10% OFF CODE FERRARO10
4. Naked Rotisserie Chicken
Hands down the best thing going for baby-led weaning at Whole Foods is their Naked Rotisserie Chicken. 
Everyone knows animal foods like chicken are a good source of iron...and babies need to have iron early on and often throughout the weaning process.
If you're not inclined to cooking chicken from scratch, rotisserie chickens are usually out because they have too much sodium.
But the Whole Foods Naked Rotisserie Chicken is magic: because they made it for you.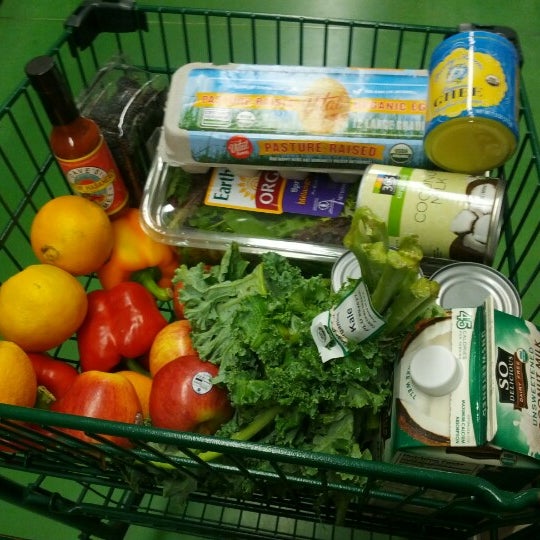 ..just without any added salt.
Now sometimes you have to dig around in the rotisserie chicken heated shelf to find them, but the Nakeds are usually there, and they're a great bet for BLW.
When offering your baby the chicken, be sure to remove any skin and bone. I don't feed babies chicken breast because of the choking hazard with dry meats; but opt for the dark meat such as legs, wings and thighs, and you'll be surprised how much your baby will love this new food!
5. Whole Milk Ricotta Cheese
In my 5-STEP FEEDING FRAMEWORK for baby-led weaning, on Day 5 each week we always do a new CHALLENGE category food. 
The CHALLENGE foods include the Big 8 allergenic foods (plus sesame) as well as the trickier texture and harder-to-feed flavors babies don't always get the chance to - but certainly can - eat.
Starting in week 1 of baby-led weaning I introduce 1 new allergenic food per week. I like to start with the 3 most common pediatric food allergies: dairy, egg and peanut.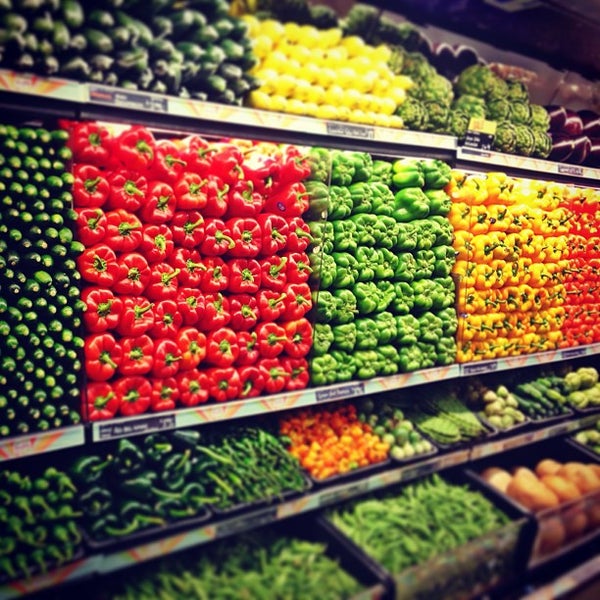 For dairy, whole milk full fat yogurt is a good bet, but so is whole milk ricotta cheese. Most cheese has too much sodium for BLW, but ricotta is surprisingly low in salt. As a soft cheese it makes a great dipper or topper for dry bread products like pancakes which could otherwise be a choking hazard.
For more information on giving your baby a safe start to solid foods using my 5-STEP FEEDING FRAMEWORK for baby-led weaning, come check out my free workshop, "BABY-LED WEANING FOR BEGINNERS: How to get your baby to try 100 foods before turning 1 without you having to spoon-feed purees or buy pouches!"
REGISTER FOR FREE WORKSHOP: BLW FOR BEGINNERS HERE
Everyone on this free workshop gets a copy of my 100 FIRST FOODS LIST...so you'll never wonder what foods to feed your baby next! You can sign up for this week's workshop times here.
6. Weetabix
Not a lot of cereals make the cut for baby-led weaning.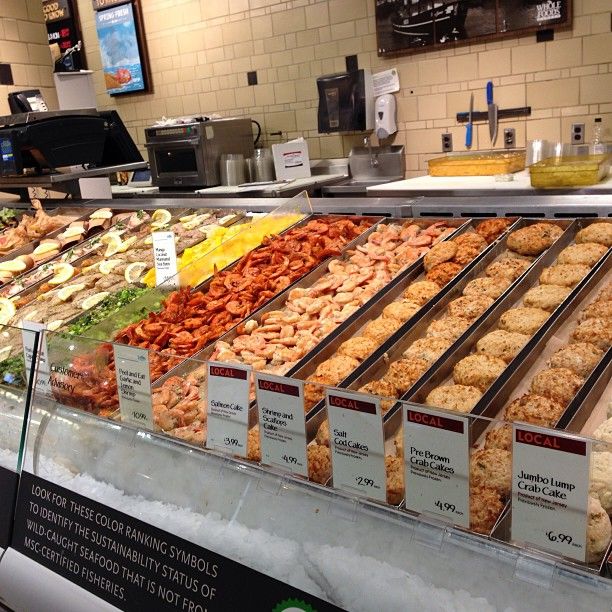 They either have too much added sugar, too much salt or the pieces are too small for early eaters to pick up and self-feed.
But Brits know about Weetabix - their beloved British breakfast cereal, and it's surprisingly good for baby-led weaning.
Now there is a small amount of salt in Weetabix (1 biscuit = 65 mg sodium)...but my general rule of thumb is I try to stick to less than 100 mg sodium per serving of a packaged food I'm going to feed to the baby.
Obviously, most of the foods we feed are NOT packaged foods and babies don't eat the same size as posted adult portion sizes. So 100 mg sodium per serving is a good rule of thumb.
For Weetabix you HAVE to soften the crunchy cereal biscuit up with milk or breastmilk or formula because dry foods are a choking hazard. It's ok to use whole milk in cooking or ingredients for baby-led weaning, we just don't substitute fluid cow's milk in place of breastmilk and/or formula until age 1.
7. Tri-color carrots
Fruits and vegetables are important foods for babies to eat.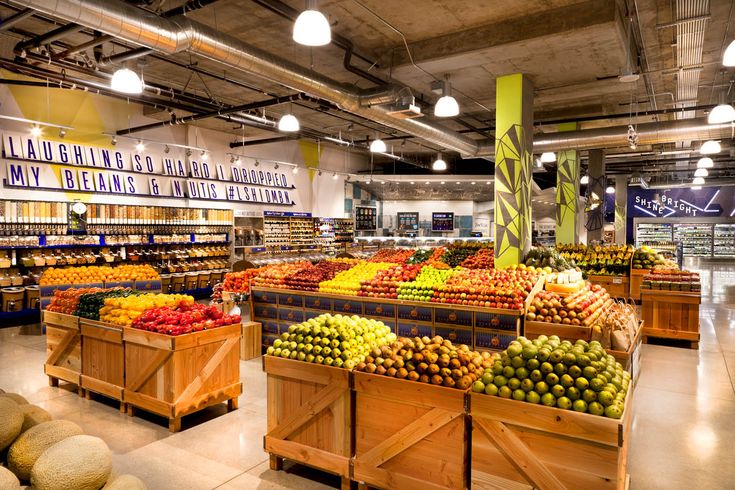 ..they're just not ALL your baby can eat. And when doing fruits & vegetables, you want to feed babies the individual foods that are soft, cooked and cut into stick and spear shapes about the size of your adult pinky finger.
There are no shortage of fruit and vegetable options that work for baby-led weaning, but I particularly love when you can find multi-colored options of a piece of produce: like carrots.
Roasting carrots is a great way to bring out their flavor. And don't be shy about seasoning these cooked carrots either. We want to avoid added salt, added sugar and any spices that might be painfully hot in your baby's mouth. But other than that, all spices are fair game.
For seasoning roasted vegetables, I particularly like the salt-free seasoning options available from The Spice House. The Spice House has been offering up amazing, unique spice blends since 1957 and their salt-free options are so great for seasoning baby's food without salt.
The Spice House seriously has high quality versions of every seasoning option under the sun at thespicehouse.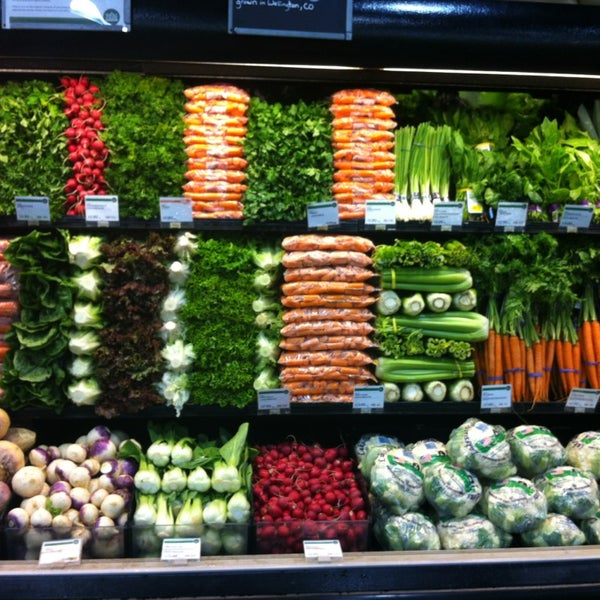 com - but my personal favorite for BLW is the Salt-Free Spices Deluxe Gift Box Set. These salt-free seasoning mixes set contain 8 jars of amazing flavor that will blow your baby's taste buds! Click to shop and get 10% off orders $25+ with code KATIE10.
SHOP THE SALT-FREE SPICE HOUSE GIFT SET - CODE KATIE10
8. Ezekiel bread
Bread is not among the foods I feed to babies early on in baby-led weaning. Bread is not good for babies because it contains too much salt and the gummy nature of a starchy food like this means it can easily ball up, get lodged on the roof of your baby's mouth and pose a choking hazard.
There are LOTS of other ways to safely feed your baby starchy, carbohydrate foods. (My 100 FIRST FOODS LIST has 20 grain foods in the starchy category for starters!)
But when you DO feel comfortable doing bread for babies (...and for me that's after baby has mastered a lot of individual foods, been self-feeding for a few months and also has had multiple introductions to the potentially allergenic food wheat without reaction) - if you do do bread, I like the brand Ezekiel bread.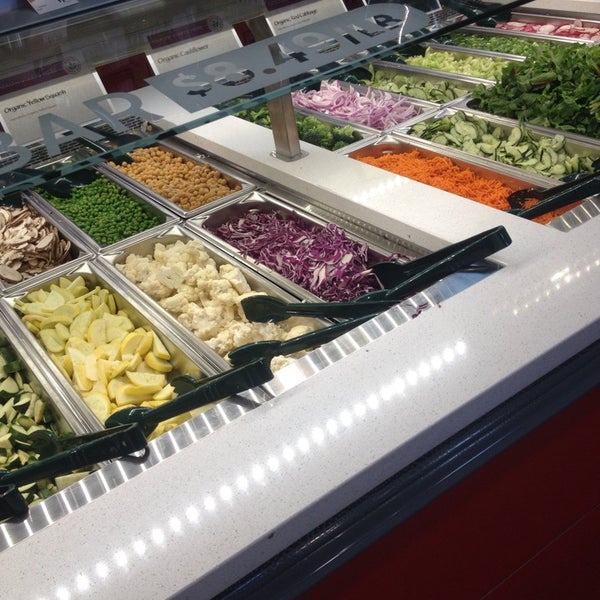 Ezekiel makes a variety of low sodium breads. If they're not in your bakry aisle you can usually find Ezekiel in the frozen foods aisle. It's one of the few frozen breads most mainstream grocers in North America carry.
But beware of this about Ezekiel: one thing salt does for bread is it helps retain moisture. Without salt, the Ezekiel breads tend to be REALLY dry. And dry breads can pose a choking hazard; so be sure to moisten up your Ezekiel bread for babies with a dipper or a topper. I like ricotta as a low sodium option, but any low sodium sauce or thinned out topper you have would work well too!
And don't freak out about buying your baby foods to eat from the frozen foods aisle.
There are actually quite a lot of frozen foods that work well for baby-led weaning. Here is another shopping-style episode from the BABY-LED WEANING MADE EASY podcast called "Freezer Aisle Finds for Baby-Led Weaning".
9.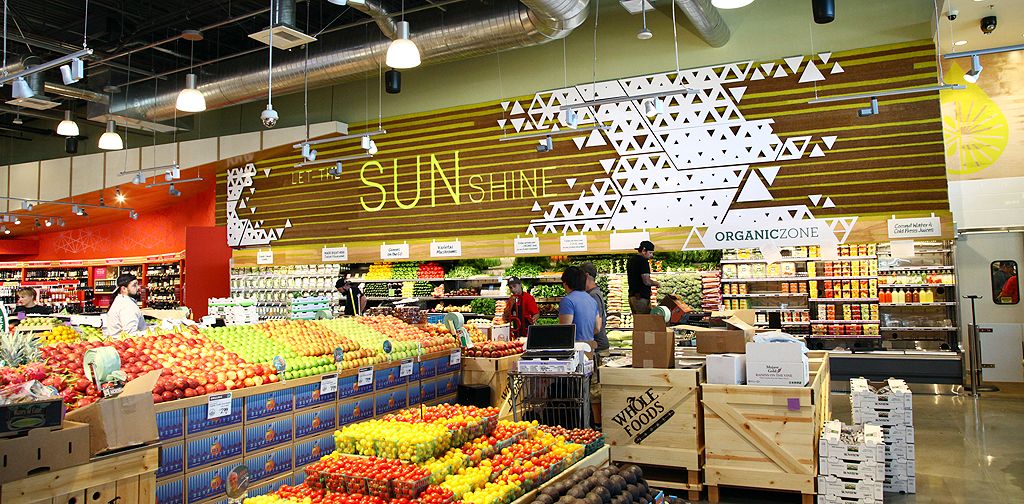 Kidney Beans
I don't love small foods like kidney beans until the baby has developed the pincer grasp. That usually happens by 8 or 9 months, so kidney beans don't work for early eaters at 6 or 7 months.
But when your baby is ready to try kidney beans, or any low sodium canned beans for that matter - Whole Foods tends to have a large selection of no salt added canned beans.
And if you don't trust that canned foods are ok for baby-led weaning, please do listen to this BABY-LED WEANING MADE EASY podcast episode I recorded called "Canned Foods that CAN Work for Baby-Led Weaning".
And want more ideas of canned foods plus other pantry staples you can use to stock your BLW kitchen?
I have a free BLW PANTRY PLANNER download with TONS of info about good foods to keep on hand when trying out all of these new foods with your baby.
You can download the BLW PANTRY PLANNER.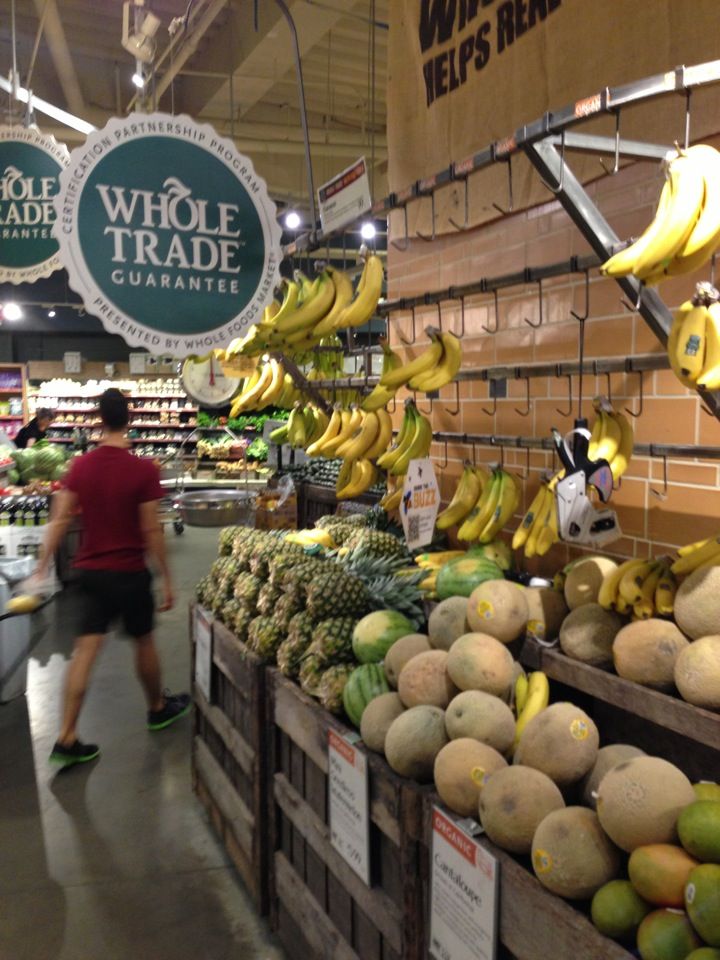 10. Sunflower Seed Butter
We can't feed babies thick globs of nut or seed butters. The sticky foods like that can easily become lodged on the roof of the baby's mouth or occlude the airway and they present a choking risk.
But you CAN thin out nut and seed butters with formula, breastmilk, yogurt or unsweetened applesauce. I like to get it to a consistency where it drips off the spoon to be safe for earlier eaters to swallow. And if you're doing yogurt keep in mind that it contains the potentially allergenic food milk, so it is important to try yogurt on its own a few times without reaction before offering in a combination food mixture like this.
The Sunflower Seed Butter from Whole Foods is a good BLW bet because it does not contain any added sugar or sodium.
More BLW Grocery Shopping Goodness
If you can't get enough of this info on what to buy or not to buy when you're grocery shopping for baby-led weaning, I have a BABY-LED WEANING MADE EASY podcast I recorded just for you!
It's called "Grocery Shopping for BLW: Stocking Up Smart & What to Skip" and you can listen to that episode here.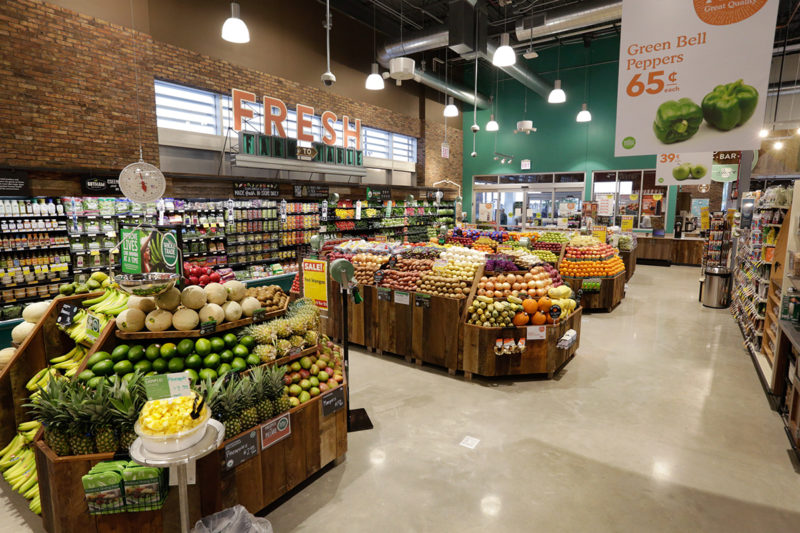 REGISTER FOR FREE WORKSHOP: BLW FOR BEGINNERS HERE
Everyone on this free workshop gets a copy of my 100 FIRST FOODS LIST...so you'll never wonder what foods to feed your baby next! You can sign up for this week's workshop times.
Thanks for stopping by and happy feeding...but happy grocery shopping too!
0 Likes
Katie Ferraro
Leave a comment
Katie Ferraro
Instagram
@babyledweanteam
View posts by category
YOU MAY ALSO LIKE
10 Wal-Mart Foods to Buy for Baby-Led Weaning
10 Sprouts Farmers Market Foods to Buy for Baby-Led Weaning
Are there any risks of a shortage of baby food
Despite the fact that several large Western companies have announced the suspension of investments or a reduction in the range, the baby food segment has not been directly affected so far.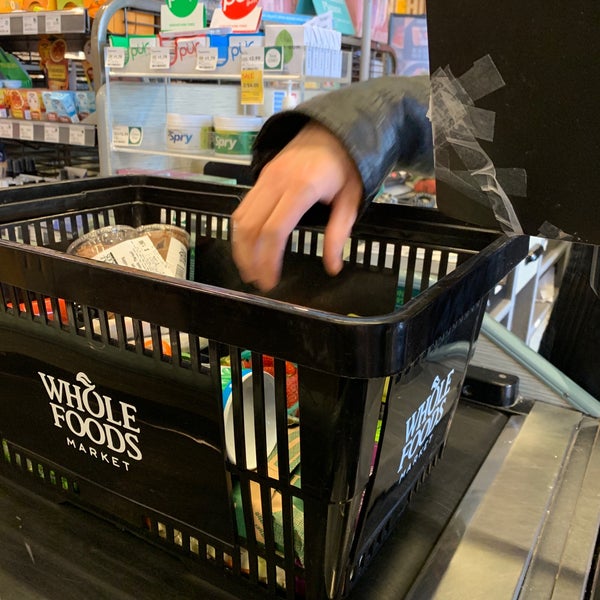 It's one thing to stop spilling soda, and another thing is cereal or, even worse, breast milk substitutes (BMS).
Production of baby food in the country continues to grow, assured "RG" in the Ministry of Agriculture. According to Rosstat, in January-July 2022, the production of milk powder and milk formulas for young children increased by 24.2%, canned meat (meat-containing) - by 6.5%, bakery products for baby food - by 12.6 %. In the production of baby food, both domestic and imported ingredients are used. But primarily fruit and berry purees and concentrates are imported from products that do not grow in Russia due to the climate, the department notes. At the beginning of 2021, domestic producers really faced logistical problems, including the supply of certain imported ingredients. "Nevertheless, the companies were able to establish alternative channels and ensure the uninterrupted release of products to the market," the ministry said.
Infographics "RG" / Leonid Kuleshov / Tatyana Karabut
Now, indeed, we have partially managed to build new supply chains for baby food ingredients.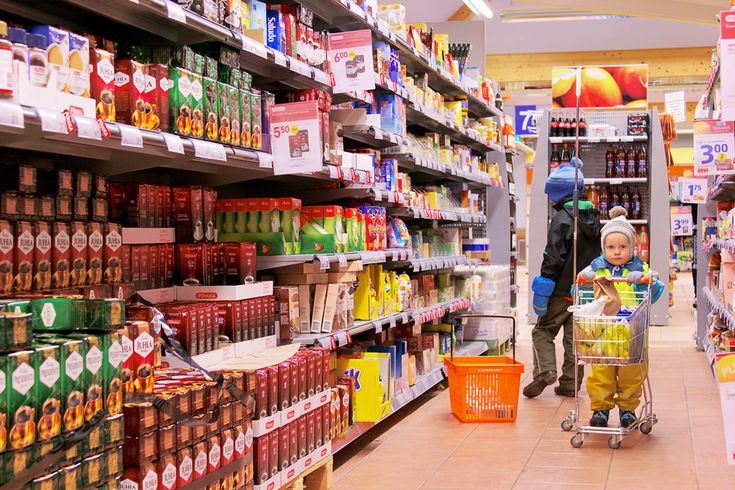 There are no acute problems with imports, said Antonina Tsitsulina, president of the Association of Children's Goods Industry Enterprises. There are none, for example, in the segment of vegetable purees and juices. However, the issue of providing BMS, especially those related to clinical nutrition, still requires special attention. There was no direct ban on the supply of such products. In addition, retailers and consumers made sufficient stocks of BMS ahead of time in the spring. However, now it is necessary to replace these products with imports.
Previously, the Ministry of Agriculture reported that 80% of the demand for BMS on the Russian market is being covered on its own. In 2021, the government approved a project for the production of components for powdered milk formulas. Since there is not enough capacity in the Russian Federation to manufacture special whey used in BGM, the implementation of this project will reduce the dependence of Russian producers on foreign components, the Cabinet explained earlier.
Companies, including the availability of concessional loans, subsidies for milk processing and reimbursement of part of the direct costs incurred for the construction of capacities for the production of BMS, the Ministry of Agriculture adds. The possibility of increasing the production of the necessary ingredients is being explored.
Raw materials for the production of BGM continue to be supplied, General Director of Soyuzmolok Artem Belov confirmed. The Union previously submitted an application for zeroing duties on the import of this raw material, which was accepted, and today part of the raw material for BMS is imported under a special regime. "Some items were not included in the preferential list, including some types of premixes for the production of baby food, as well as some ready-made products - dry and high-protein formulas, specialized nutrition. We are seeking preferential treatment for these categories as well," Belov said.
However, the producers of fruit purees and condensed milk faced difficulties amid the sanctions.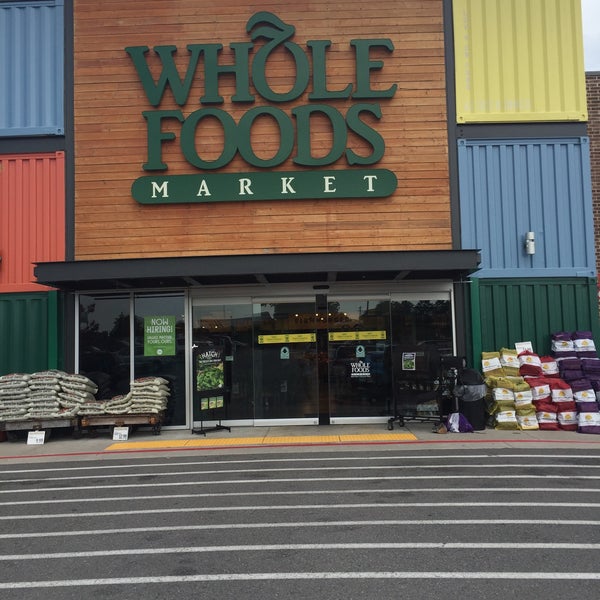 According to Soyuzmoloko, EU lids and tinplate for their manufacture are under sanctions, and local lid manufacturers do not have raw materials to produce goods of the required quality. "The business is looking for alternative suppliers, but the price of such raw materials and caps is higher than the previous level, and therefore companies are currently asking for the zeroing of duties in order to at least slightly reduce the cost of Chinese raw materials," Belov explained. However, earlier the Ministry of Industry and Trade assured that tinplate is also produced in Russia, part of the demand is covered by supplies from friendly countries.
"Today, almost all food tin and paint and varnish coatings used in the manufacture of meat-based canned food are produced abroad, and the domestic industry is not ready to meet the needs of baby food manufacturers," confirms the head of the department of functional and specialized nutrition of the FNTs of food systems named after. V.M. Gorbatov RAS Andrey Dydykin.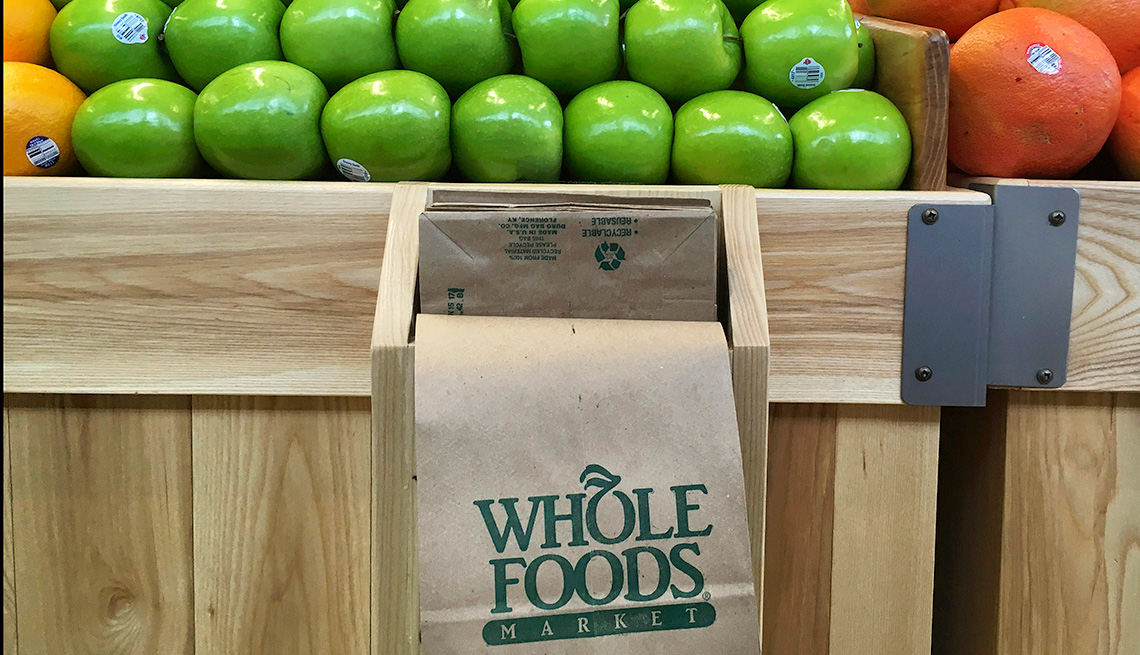 And the search for alternative suppliers in other regions complicates logistics, which can affect the cost.
Manufacturers are looking for partners in the supply of raw materials, including for the production of caps
According to the expert, it is possible to provide the baby products industry with packaging only with state support. The highest quality packaging is used for the production of baby food packaging. Domestic metallurgists need to develop this direction. "And during the period of scarcity of metal packaging for canned baby food, the state can also support enterprises that produce children's products in Russia through a set of appropriate economic measures," adds Dydykin.
Rossiyskaya gazeta - Federal issue: No. 209(8857)
Share:
Products and pricesSanctions and anti-sanctions
State and development trends of the baby food market
Main
Articles
State and development trends of the baby food market
Nikolaeva M.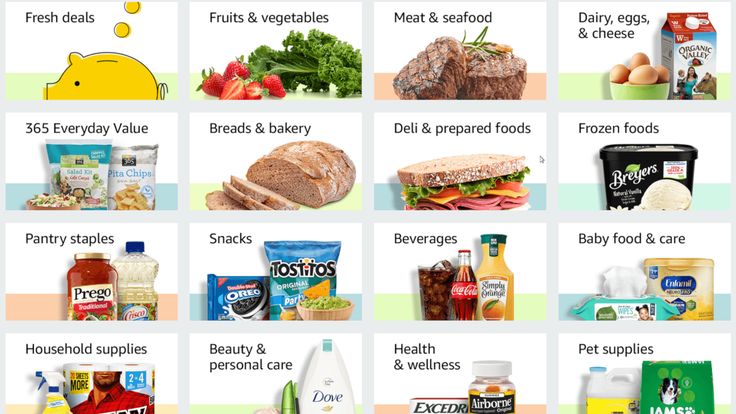 A. Professor of the Department of International Commerce, RANEPA under the President of the Russian Federation, Doctor of Engineering. Sci. Ryazanova O.A., professor, doctor of agricultural sciences Sciences of the Kemerovo Institute of Russian Economic University named after. G.V. Plekhanov
Nikonova A.I. manager, RANEPA
Key words: baby food, baby food products, baby food market, baby food production, import substitution, global baby food market, import, export
The article deals with the baby food market. A brief overview and specifics of this market is presented. The leading countries in the production of baby food are indicated, the trends in its development are shown. In particular, manufacturers of RAPs presented on the Russian market are considered. The prospects for the development of the Russian baby food market are revealed.
Literature:
1. Federal Law of January 2, 2000 "On the quality and safety of food products" [ed.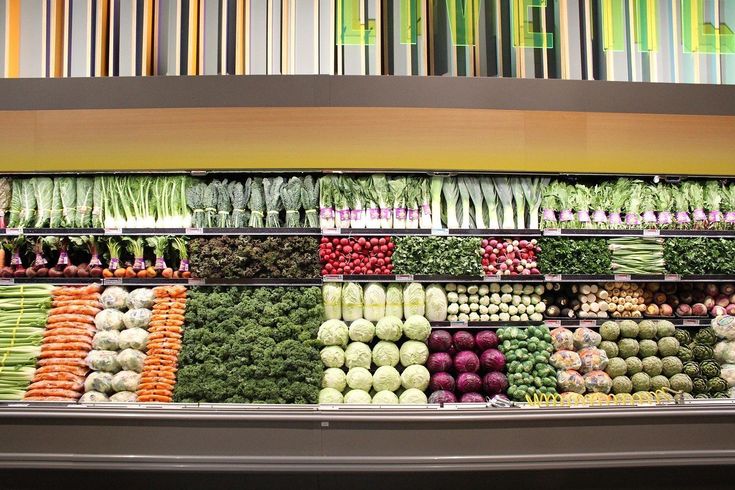 dated December 31, 2014]
2. Customs Code of the Customs Union [rev. dated May 8, 2015]
3. Ryazanova O.A., Nikolaeva M.A. Commodity management and expertise of baby food products: textbook. allowance / O.A. Ryazanov. — M.: Norma: INFRA-M, 2016. — 224 p.
4. Zaborenko A.S. The baby food market still depends on foreign raw materials [Electronic resource]//Onf.ru. - 2016.- Access mode: http://onf.ru/2016/06/01/zaborenko-rynok-detskogo-pitaniya-po-prezhnemu-zavisim-ot-zarubezhnogo-syrya/ (accessed 27.03.2017).
5. Novopashina N.V. China eats Russian. [Electronic resource]//rbc.ru.-2016.- Access mode: http://www.rbc.ru/newspaper/2016/11/11/58247fd69a79475364229ce6
6. The Nielsen Company, 2016 [Electronic resource]/ / Nielsen.com. — 2016 (date of access 18.05.2017)
7. News of the baby food market [Electronic resource]//http://www.littleone.ru (date of access 18.05.2017)
8. Customs statistics of foreign trade [Electronic resource]//www.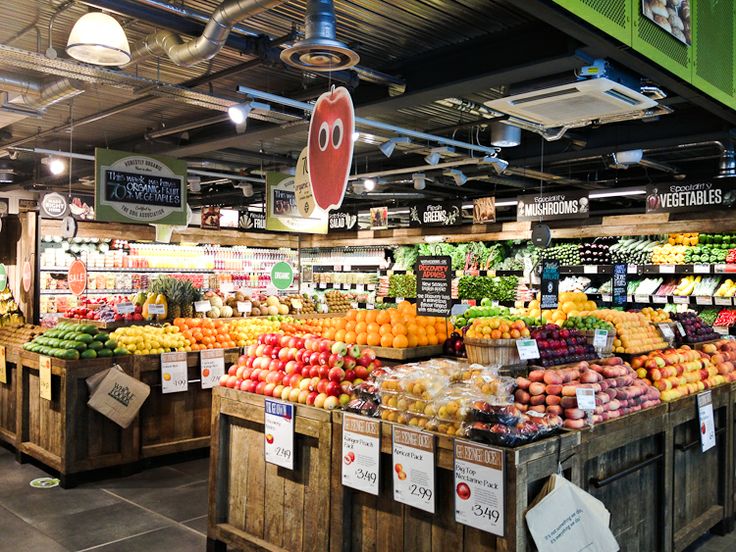 customs.ru (accessed 05/17/2017)
9. Marketing research of the Semper company [Electronic resource]//http://ladushki.info (accessed 18.05.2017)
10. Nikolaeva M.A., Ryazanova O.A., Kleshchevsky Yu.N. . Baby food market / Technology and merchandising of innovative food products. 2015, No. 2.
Child food products (hereinafter referred to as RDP) are food products intended for the nutrition of children under the age of 14 and meeting the physiological needs of the child's body. 1
The baby food market is one of the fastest growing food markets in the world and in Russia.
Nutrition has a significant impact on the growth and formation of the child's body, which largely determines the state of health and vitality of the whole society as a whole.
The baby food product market is usually divided into the following subcategories: dry mixes, purees, yoghurts and curds, juices, cereals, milk and breast milk substitutes (Fig. 1).
The leading segments in physical terms are: dry mixes intended for feeding children from birth — 27.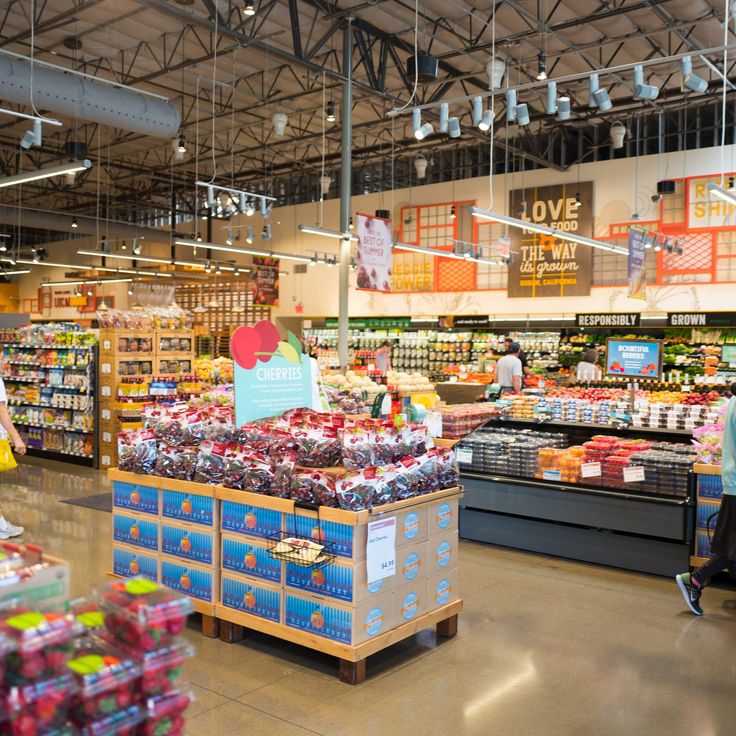 4%, purees (24.6%), and yogurts (17.2%). It should be noted that powdered formulas and sour-milk baby products act as specialized clinical nutrition, which is most in demand on the market.
The rate of growth and development of the baby food market is closely related to the birth rate and improvement in the well-being of the population. According to the World Bank, more than 80% of the population lives in developing countries. Despite the fact that the global birth rate continues to decline, it remains the highest in this group of countries. Thus, the average number of newborns per 1000 people in developed countries was 11.7, and in developing countries 17.1. 2
It is worth noting that in Russia the birth rate has also declined. Despite this, the employment rate of women aged 20-49 years with children (under 10) in 2016 increased to 76% of the total number of women of this age, which is 3% more than the previous year 2015. 3 As a result the growth in the consumption of baby food is increasing: more and more parents are trying to spend less time on cooking, buying ready-made formulas, canned food and instant cereals, not only for infants, but also for preschool and school children.
For Citation:
Nikolaeva M.A., Nikonova A.I., State and development trends of the baby food market. Merchandiser of food products. 2017;9.
The full version of the article is available to subscribers of the journal
For Citation:
Nikolaeva MA, Nikonova AI, State and development trends of the baby food market. Merchandiser of food products. 2017;9.
full name
Your e-mail
Your telephone number
By clicking the "Get access" button, you consent to the processing of your personal data
Your name
Your last name
Your e-mail
Your telephone number
Create a password
Password again
To remember me
Inform me about all the news and special offers by mail
A confirmation code has been sent to the phone number you provided.
It will be possible to request the code again in seconds.
Confirmation code
A confirmation code has been sent to the phone number you provided.
It will be possible to request the code again in seconds.
Confirmation code
A confirmation code has been sent to the phone number you provided.
It will be possible to request the code again in seconds.
Confirmation code
Login
Password
Your name:
Your e-mail:
Your phone:
Message:
The site uses reCAPTCHA spam protection and applies Terms of Use and Google Privacy
Use this device?
Only one device is allowed to use one account at a time.