Baby food chopper
Baby Food Processor & Blender
One Step Food Maker Deluxe
Makes 3.5 cups of homemade baby food in as little as 10 minutes
4 stainless steel blades precisely blend food
3 in 1: steam & blend, steam only, blend only
Dishwasher-safe bowl/blade
One Step™ Homemade Baby Food Maker Deluxe Shop Now
Glass One Step Food Maker
Makes 4 cups of baby food in as little as 10 minutes
Glass bowl and 4 stainless steel blades precisely blend food
3 in 1: steam & blend, steam only, blend only
Dishwasher-safe bowl/blade
Glass One Step™ Baby Food Maker - Automatic Food Blender & Steamer Shop Now
One Step Food Maker Deluxe
Makes 3.5 cups of homemade baby food in as little as 10 minutes
4 stainless steel blades precisely blend food
3 in 1: steam & blend, steam only, blend only
Dishwasher-safe bowl/blade
One Step™ Homemade Baby Food Maker Deluxe Shop Now
Glass One Step Food Maker
Makes 4 cups of baby food in as little as 10 minutes
Glass bowl and 4 stainless steel blades precisely blend food
3 in 1: steam & blend, steam only, blend only
Dishwasher-safe bowl/blade
Glass One Step™ Baby Food Maker - Automatic Food Blender & Steamer Shop Now
Baby Food Makers
Baby Brezza understands how important homemade baby food can be for your baby; knowing exactly what you're preparing and feeding baby puts parents' minds at ease, and maintains complete control of baby's diet.
The One Step baby Food Maker is here to help – as the only food maker that automatically steams & blends in one step, making food for baby couldn't be easier. With three options for steaming & blending, only steaming, or only blending, the One Step Food Maker guarantees the right mix, consistency, and easy cleaning for parents – and can also be used for veggies, pasta, and soup!
Is It Cheaper to Make Your Own Baby Food?
Pre-blended baby puree can be expensive, so it's always reasonable to explore the option of making your own baby food. Buying your own sweet potatoes, peas, carrots, and bananas to blend at home is a cost-effective way to make quick, easy meals for baby – and having the right baby food processor helps make that process as easy as possible.
How Long Is Homemade Baby Food Good For?
Generally, you want to feed baby your homemade purees within 24-48 hours of blending to maintain freshness. When long-term storing, baby food can keep in the freezer for 1-2 months.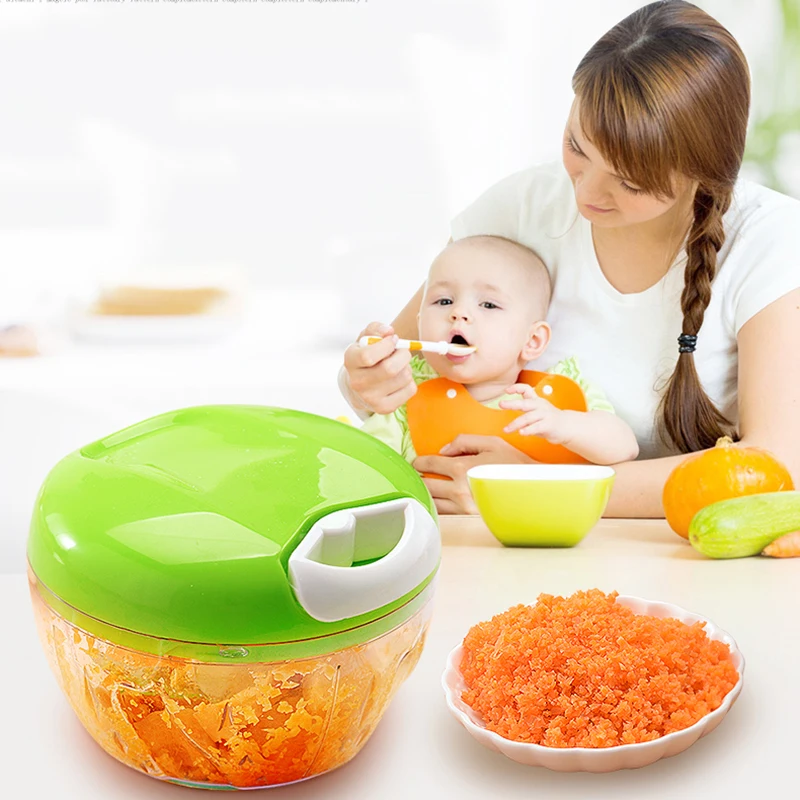 Top Foods to Puree for Your Baby
The best foods to start feeding baby are sweet potatoes, peas, avocados, bananas, apples, pears, green beans, and butternut squash. Always remember to blend and heat appropriately!
FAQs
1. What is the Best Food Processor for Baby? The Baby Brezza Food Maker is the only food maker that automatically steams & blends homemade baby food in 1 easy step. It takes all of the effort out of making homemade baby food. Just put vegetables, fruits, meat or fish in the cooking bowl, press a button and the machine will automatically make a delicious and healthy puree or mash for your little one. It's that easy! It comes in two styles: Deluxe (which includes a 3.5 cup plastic bowl with 3 reusable food pouches) and Glass (which includes a 4 cup glass bowl
2.Are the Baby Brezza One Step Baby Food Makers BPA and Phthalate Free? Yes, the Baby Brezza One Step Baby Food Makers are BPA and Phthalate Free.
The Best Baby Food Makers Make Life Easier
The best baby food makers make it simple to whip up homemade, high-quality food for your little one.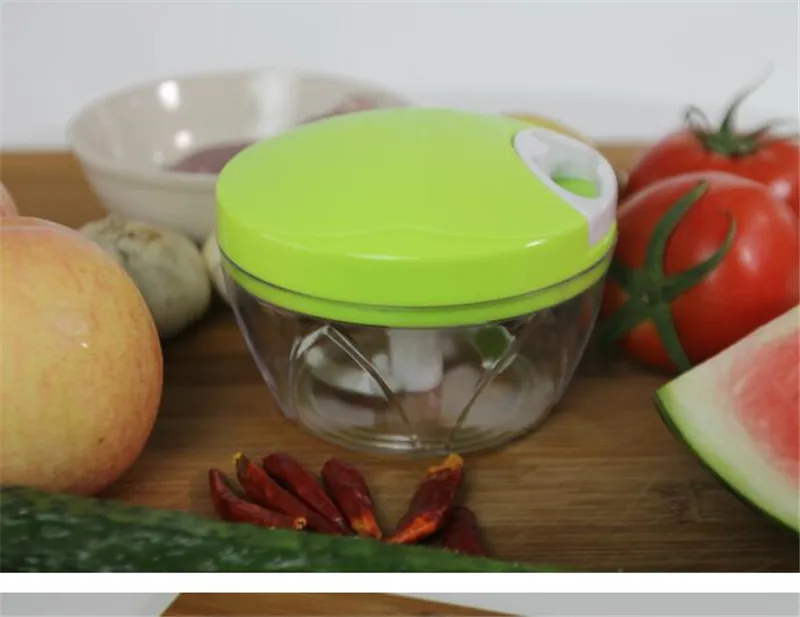 Sometime between four and six months old, your baby will make the exciting—sometimes nerve wracking—transition from subsisting solely on breastmilk and/or formula to eating solid foods. Navigating baby food can be intimidating for the best of us: Should you make purées or do baby-led weaning? What should your baby's very first food be? And do you really need a baby food maker?
While you can certainly get by without one, baby food makers make life a little easier—and for new parents, anything that makes life a little easier is worth its weight in gold. Many makers multitask, so you can also steam veggies for your toddler or make a smoothie for your own breakfast. Investing in a baby food maker means you know exactly what your baby is eating, you can save money over time, and you can get meals on the table (er, highchair, and possibly the floor) quickly and easily. Here are the very best baby food makers.
Our Top Picks
Beaba Babycook Solo
SHOP NOW
7"D x 9"W x 9.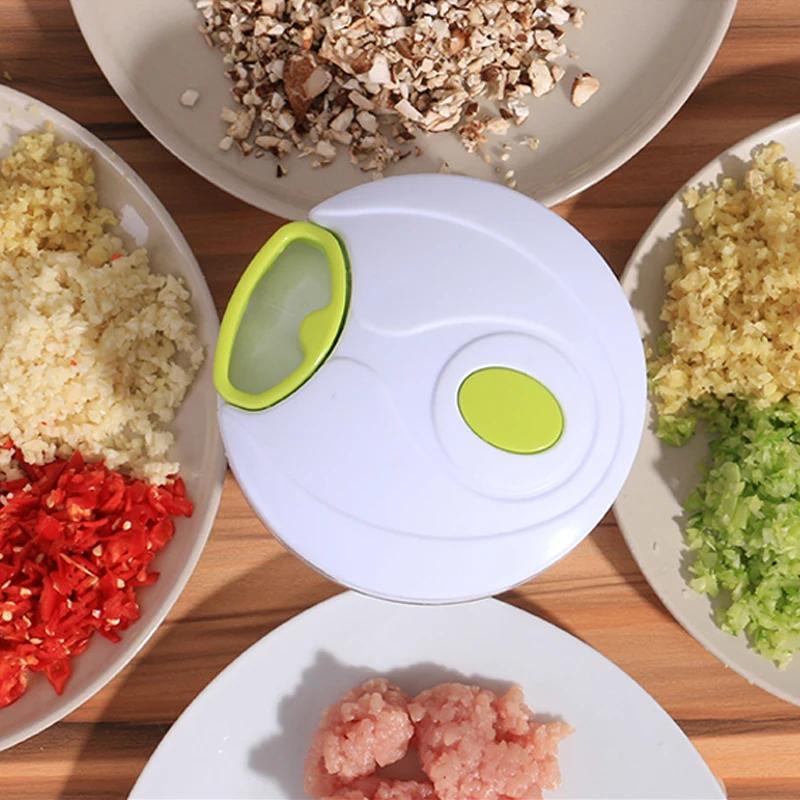 5"H | 4 pounds | plastic
---
Works as a steamer, blender, warmer and defroster in one
Easy to clean and store
Fast - makes food in 15 minutes or less
Auto shut-off cooking timer means there's no need to watch over the machine
---
Pricey
Must descale with vinegar occasionally to get rid of mineral deposits (true for any steamer)
Why we chose it: This awesome appliance steams, blends, defrosts, and reheats fruits, veggies, fish, and meat, making it the ideal one-and-done baby food champion.
That means you can put in raw meat and come out with perfectly cooked and pureed food for your baby without getting any pots, pans or blenders dirty. Plus, it's intuitive to use. "It's easy to use, virtually mold-proof, and cooks and reheats in under 15 minutes," says Christen Costa, CEO of Gadget Review.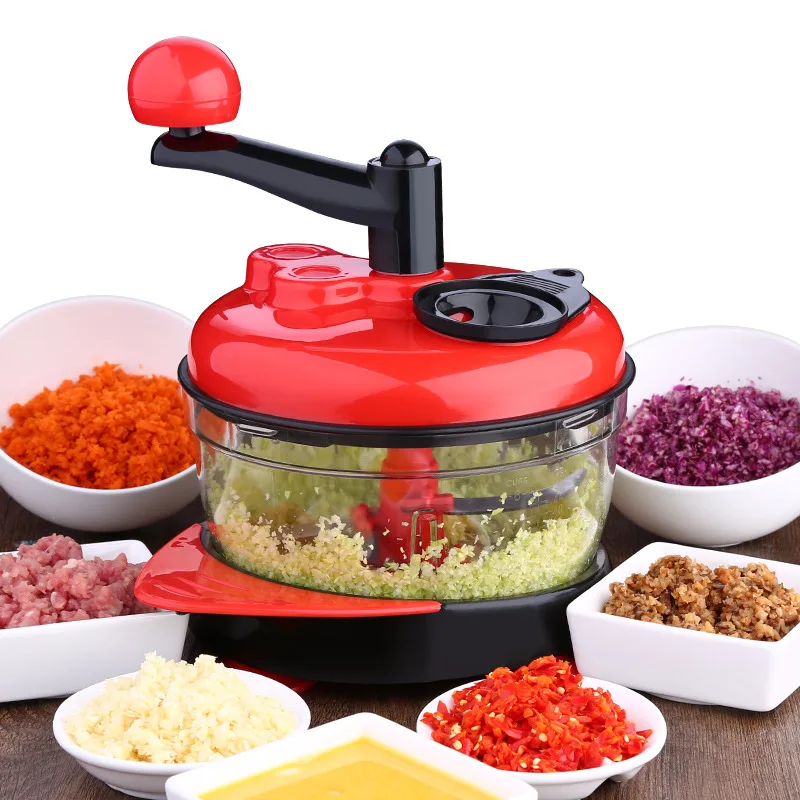 "It also has built-in blending capabilities which make it a perfect all-in-one baby food maker." Its compact design is great for small spaces, and it's truly easy to clean. Bonus: its ergonomic one-handed design means you can hold your baby in one hand and prep organic baby food with the other, like the super parent you are.
Blender
4.8 x 2.8 x 14.4 inches | 2.6 pounds | Metal
---
Highly durable, with two-year warranty
The AC motor keeps a constant, precise speed under heavy loads
Relatively small and easy to store
Stainless steel blades can blend almost anything with ease
---
Only one function - no steaming, etc.
Expensive
Why we chose it: "A baby food maker can be a good choice for preparing baby food, but it has limited use," says Colleen Colodany, CEO of kidswiki.co.uk, a website that reviews kids' products.
"Instead of buying a baby food maker, an immersion blender would do the job just as well. It has diverse use in the kitchen and does multiple things." She recommends the Bamix Immersion Blender for its small size, ease of use, and durability. Plus when the baby has moved onto eating like a toddler (hi mac and cheese!), you'll have a well-made kitchen tool on hand.
This blender will become a favorite in your kitchen, for making baby food and beyond. It's built by hand in Switzerland, and Bamix has been making excellent appliances since 1954. Found in the kitchens of professional chefs, it has three interchangeable blades and offers both power and precision, making quick work of puréeing baby food. You can purée soups, turn frozen fruit into sorbet, and whip milk into cream after your baby has enjoyed their pear purée, and when you're all finished, it's easy to clean thoroughly with water.
Puree Maker:
Breville Mini Wizz
Puree Maker
SHOP NOW
18.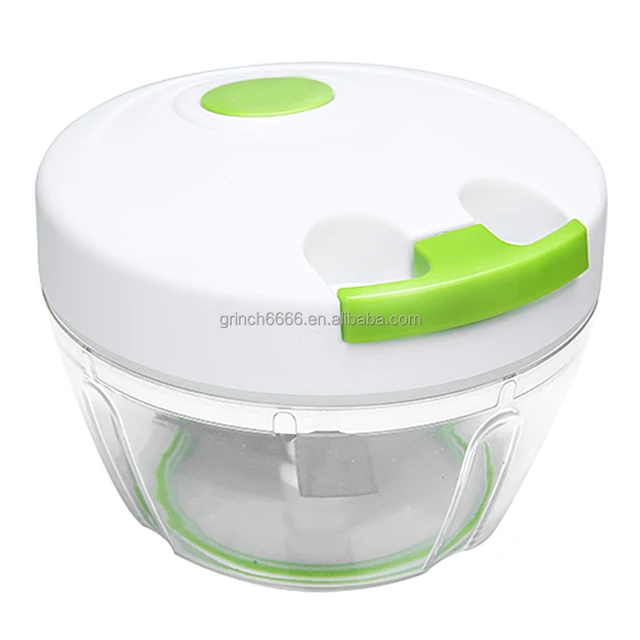 5 x 14 x 22.5 cm | 250 watts | 1.5 kg | stainless steel
---
One-year replacement warranty
Useful for baby food and beyond
Attractive design, easy to clean and store
---
Only one function - no steaming, etc.
Too small to make big batches
Why we chose it: Whether you're turning basil and garlic into silky pesto or steamed sweet potatoes into baby food, Breville's Mini Wizz will easily and efficiently do the trick.
With its compact frame, it's friendly to kitchens where space is in short supply. It's also refreshingly easy to use, with ergonomic design and simple controls. The lid has two small holes in the indents on top so that you can easily add liquid ingredients as you prepare food for your family. This little food processor is well designed, easy to clean, and a great size when you only need to feed a very little human.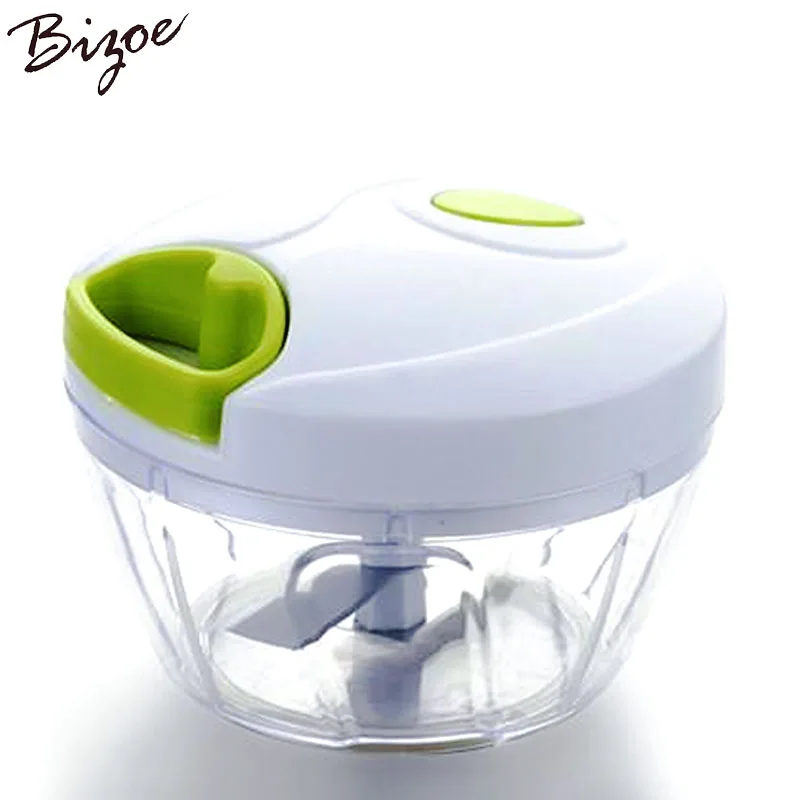 Grinder
SHOP NOW
14.75 x 7.25 x 10.25 inches | 2.29 pounds
---
Can wash all parts in the dishwasher
Silicone coating for comfortable grip
Can make applesauce, marinara, and more for the whole family
---
Only a grinder - will have to cook food separately
Why we chose it: Low tech can be a positive thing. The OXO Good Grips Food Mill is a smart choice if you're ok with a manual option for processing food into smooth purées.
It includes three grinding discs for fine, medium, and coarse textures, and the stainless steel inner bowl won't stain even when you're dealing with messy foods like beets or carrots. It's easy to exchange discs and disassemble, and its legs fold for easy storage.
Smoothies
0.5"D x 2"W x 2"H | 4.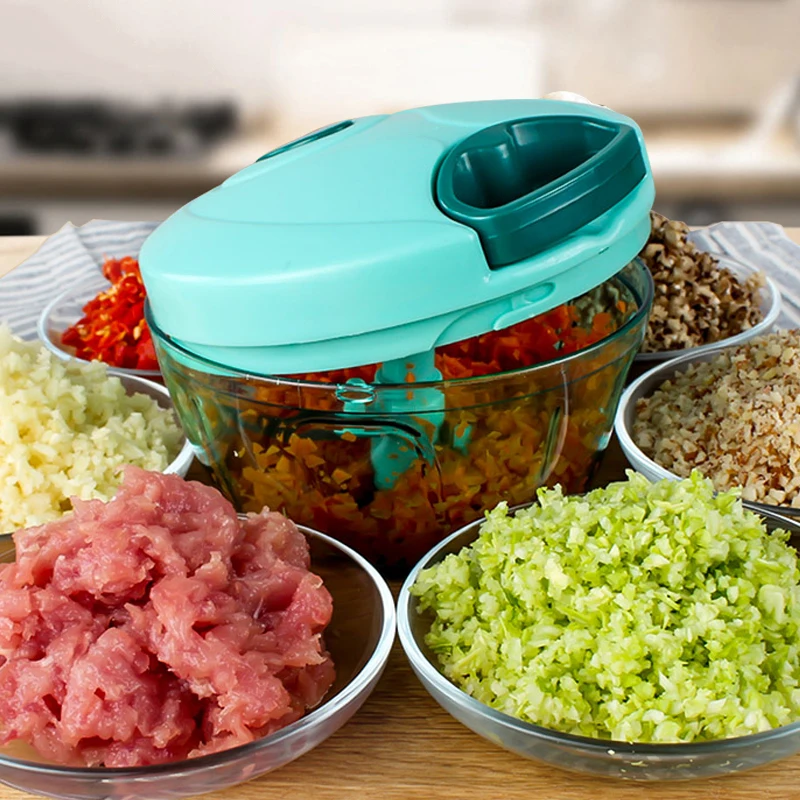 11 pounds
---
See-through design means you can watch food being made
Warming function means you can put a bottle in the water tank to warm the milk
Large container can accommodate a week's worth of baby food
Multi-function and easy to use
---
Takes up a relatively large amount of counter space
Why we chose it: This steamer, grinder, and blender is incredibly multi-functional—the Grownsy Baby Food Maker monitors and maintains food temperature as well.
It's also incredibly easy to use for sleep deprived parents: you can control the speed of its four precision blades with a handy LCD touch screen panel. It can also heat milk, keep things warm, and even self-sterilize. It's great for smoothies as the special blade design makes it easy to turn fresh and frozen fruits into a silky-smooth consistency. Pour a satisfying smoothie for your baby, and make one for yourself while you're at it.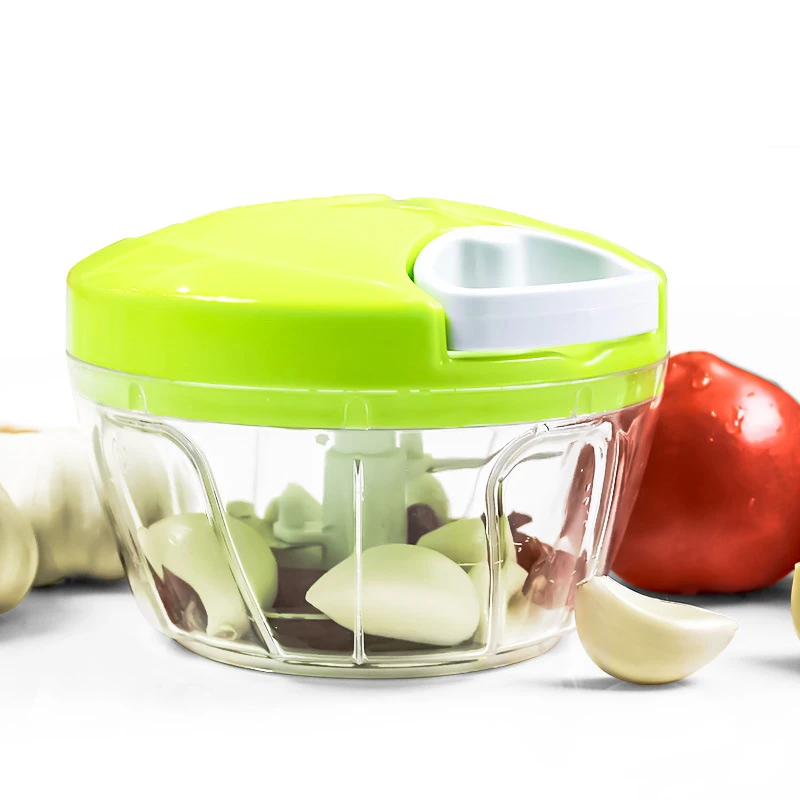 Steamer:
Baby Brezza One Step Homemade Baby Food Maker Deluxe
Steamer
SHOP NOW
---
Easy to use and clean
Comes with three reusable food pouches and filling funnels
Takes about 10 minutes to make 3.5 cups of baby food - fast!
---
Why we chose it: This all-in-one baby food maker has plenty of useful features.
Its one-button option for steaming and blending lets you add water and food and come out with freshly steamed and puréed fruits and veggies in about 10 minutes. If you only want to steam or blend, you can do that, too. It's an especially great steamer as its steam tank is fully accessible for easy cleaning, and it's fast, reliable, and easy to use. It's also great for non-baby foods: you can use it to steam pasta and vegetables, make hard boiled eggs or even soup.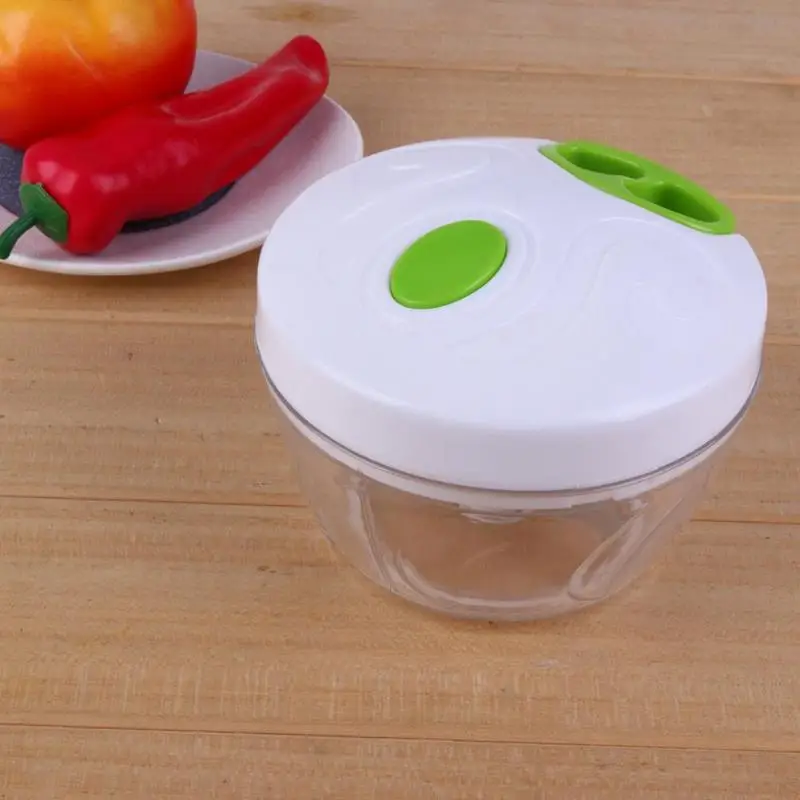 Masher:
OXO Tot Food Masher
Masher
SHOP NOW
4.5" L x 7.1" W x 8.1" H | .42 pounds
---
Super affordable
Lifetime manufacturer's warranty
Compact and easy to store
---
Only one very specific use
Why we chose it: For those who aren't into fancy baby food makers, this product is genius in its simplicity.
Turn tender foods like avocado, bananas, and berries into mushy goodness perfect for babies eating (and smearing everywhere, as babies love to do). Steep sides prevent food from slipping out of the bowl while you're using it, and teeth help scoop food out when it's ready for serving so you won't waste food. The already compact masher collapses into two parts for easy portability, and a 360 lid can be snapped shut in multiple positions, making it easy to handle.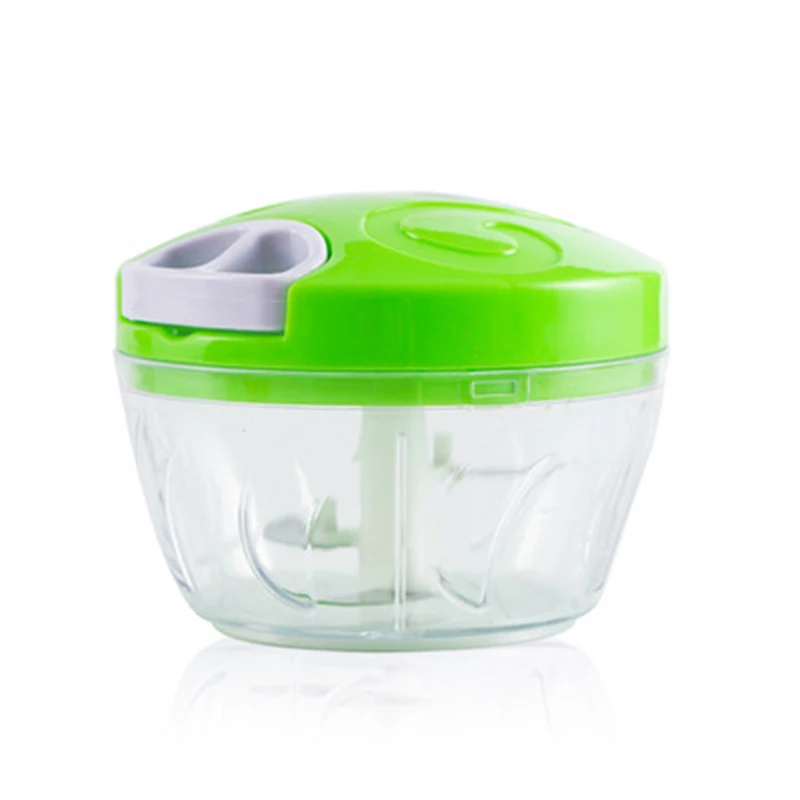 Things to Consider Before Buying a Baby Food MakerCapabilities
Some baby food makers will steam, blend and purée, while others simply grind or blend your food. Decide which functions are important to you, and how much you want to invest, as the makers with more capabilities tend to have a higher price tag. 
Your kitchen is probably already taken over by baby bottles, just as your home is taken over by baby stuff. Decide how much counter space you'd like to devote to making baby food, keeping in mind that it will be for a specific period of time.
Is it worth it to buy a baby food maker?
"A baby food maker is definitely worth the investment if you want to be 100% certain of all of the ingredients in your little one's meals," says Costa. Making your own food also means you can introduce your little ones to your family's favorite dishes, instead of being limited to the store-bought foods on offer.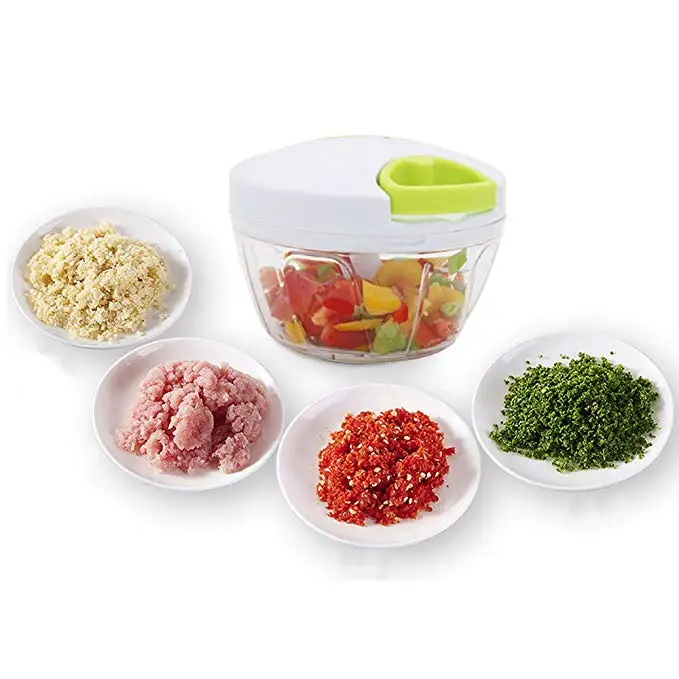 Another bonus: prepping your own baby food lets you figure out the perfect portion for your baby in advance, and even freeze any leftovers.
What is the difference between a baby food maker and a food processor?
Top-of-the-line baby food makers often include a steamer and a blender or food processor in a single appliance. In contrast, a regular food processor can make purée, but you'll need to cook or steam the food separately. You can absolutely use a food processor to prepare baby food.
What are the healthiest baby foods?
Just like for adults, there's no single healthiest food for babies. A healthy strategy is to intoduce your baby to a variety of flavors and foods. Many experts recommend starting with single foods or ingredients, like puréed squash, applesauce, mashed bananas, avocado, puréed peaches, puréed meats, and iron-enriched baby cereal like oatmeal. Your baby might start with puréed or semi-liquid foods, then graduate to strained food, and then start experimenting with finger foods.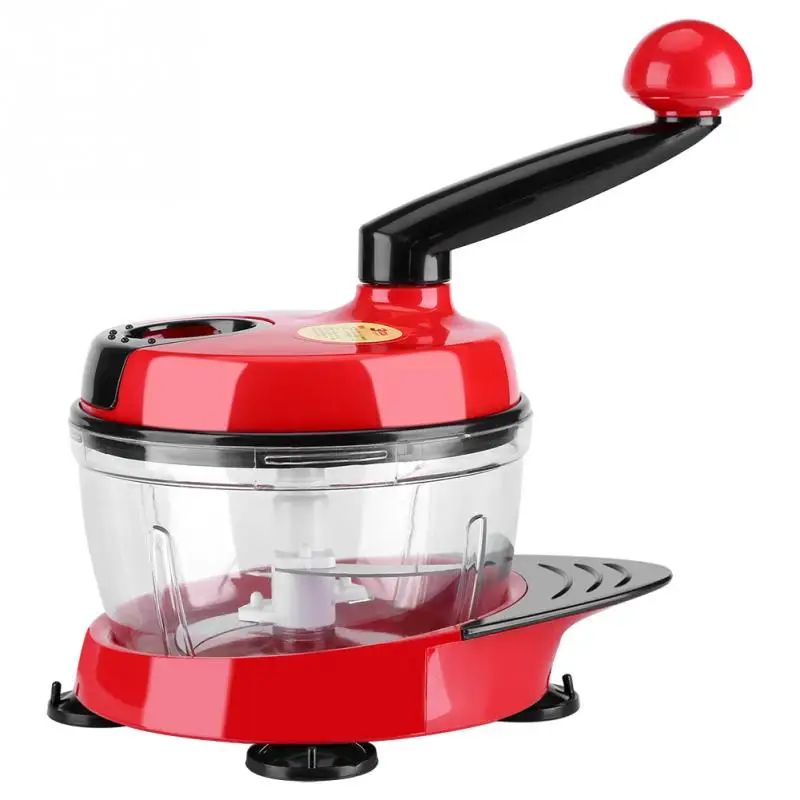 You can gradually introduce new ingredients and foods to your baby as they become more and more comfortable eating. Always consult your pediatrician before beginning solids.
Are plastic baby food makers safe?
Plastic is a durable, highly safe option if your product is free from BPA and phthalates.
Final thoughts
Depending on your budget and needs, the best baby food maker will take a lot of stress out of feeding your little one. Whether you want a 4-in-1 ninja that does it all or simply an immersion blender that can double as a tool to whip up creamy soups for the whole family, we have you covered.
Methodology
As a food writer and the mother of a toddler and a baby, I've spent a lot of time feeding babies and thinking about the best way to make this sometimes thankless task quick and easy.
I surveyed fellow parents, friends, and family to see what baby food makers they swore by, then reached out to reputable sources to get their wisdom.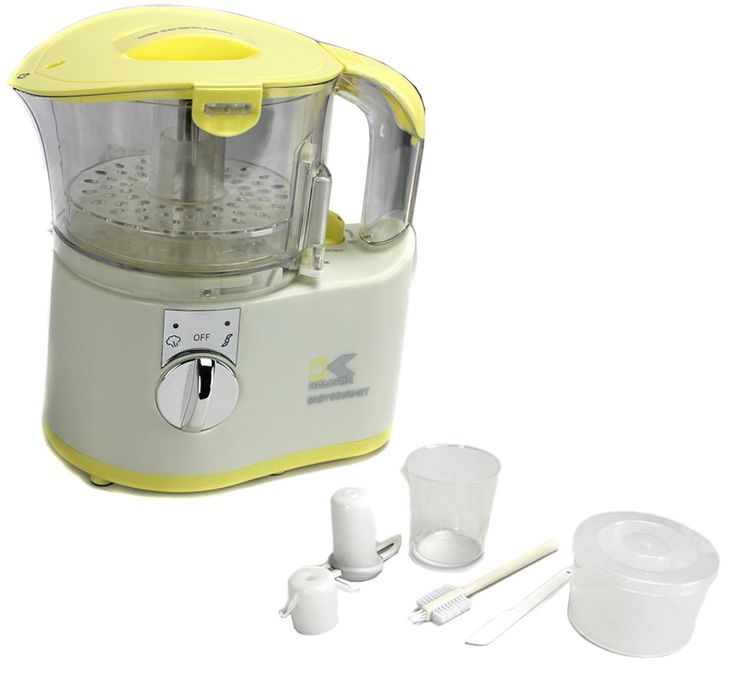 I also read reviews from across the web and scoured Amazon reviews, too. Since babies only need specific food for a short window of time, value was an extremely important factor in putting together this list. Since parenting a baby is an exhausting endeavor, I nixed anything too complicated. The best baby food makers bring some ease into the day; there's no room for anything that adds frustration in a parent's life, period.
Every product is independently selected and vetted by editors. Things you buy through our links may earn us a commission.
Chopper for baby puree in the category "Appliances and electronics"
Blender grinder stationary 3 in 1 DSP KJ-2020 home for fruit fresh smoothie smoothies and purees
Delivery in Ukraine
2 758 UAH
1 379 UAH
Buy
Online store "KIND HOUSE"
Kitchen cordless chopper LOSSO GC-250/3 (mini blender)
In stock
Ol000 TRADING COMPANY "SKY HOME"
Reusable pouches doypack for baby food puree 150ml
Delivery across Ukraine
65 UAH
Buy
Decoria
Electric grinder "Lightning"
Delivery from Odessa
400 - 590 UAH
from 5 sellers
474 UAH
400 UAH
Toptech
Delivery across Ukraine
276 UAH
238 UAH
Buy
TopTech
Vegetable shredder with container Multifunctional Cutter 9in1 Blue
9Ol000 Ukraine
2 908 UAH
1 529 UAH
Buy
TOP ITSELF SHOP
Stationary blender chopper 3 in 1 DSP KJ-2020 home for fruit fresh smoothies cocktails and puree 9Ol000 379-1 529 UAH
from 2 sellers
2 908 UAH
1 529 UAH
Buy
Super shop
Poster plumber HaEger HG-275 Manual PERFECTION PERFECTION 700 VS 900 VS
Delivery in Ukraine
1 440 UAH
Buy
Victoria Store 1 529 UAH
Buy
BODNIARG.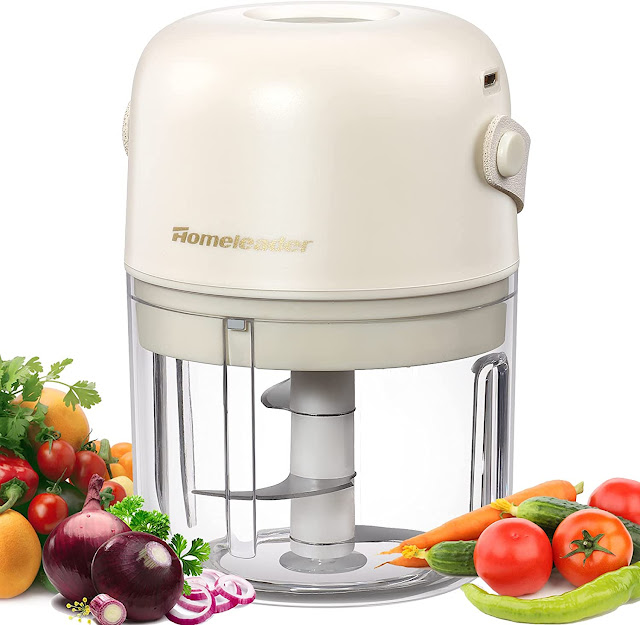 INC
See also
Stationary chopper blender 3 in 1 DSP KJ-2020 home for fruit fresh smoothie smoothies and purees, SBm 9Ol000
Kytibo
Bleader Bleader for children, children's double boiler, mini blender
Delivery in Ukraine
2 500 UAH
Buy
Kytibo
Bleader double, children's steamer for puree, mini bleeder
003
Delivery from Kyiv
2 500 UAH
Buy
Kytibo
Blander Poster 3 in 1 DSP KJ-2020 Homemade for fruit fruit fruit cocktails and puree FOR
Delivery
9000 3 108 GRN
1 729 UAH
Buy
Shop for Everyone
Reusable spider doypack bags for baby food puree 250ml
Delivery across Ukraine
65 UAH
Buy
0002 decoratives
reusable packs Puchi doy Pak for baby food puree 100ml
Delivery in Ukraine
50 UAH
Buy
Decoratives
Multi -Strack Pukes Pak for baby food 300ml
in warehouse
Delivery for Ukraine delivery
75 uah
Buy
Decoria
Stationary blender chopper 3 in 1 DSP KJ-2020 home for fruit fresh smoothie cocktails and puree 9Ol000
Stationary chopper blender 3 in 1 DSP KJ-2020 homemade for fruit fresh smoothies, cocktails and purees Top
Delivery from Kyiv0003
Grater for potatoes and baby food
In stock
Delivery across Ukraine
24 hryvnia
Buy
Hozplast - chipboard made of plastic and wood, innovative products by the herd.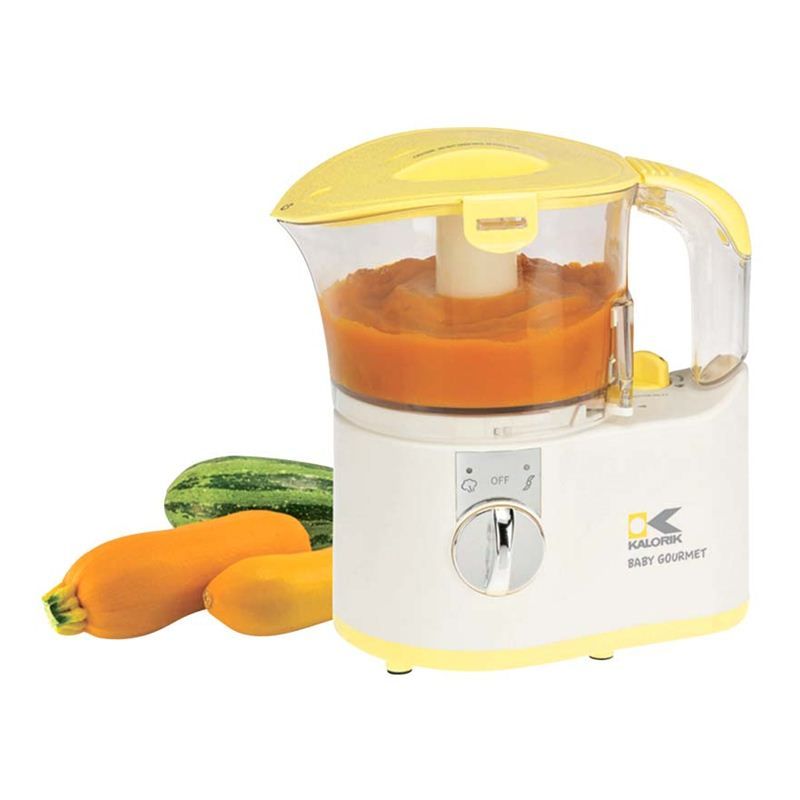 All-purpose kitchen blender | Electric shredder "Lightning" | Multifunctional grater with container
Delivery across Ukraine
705 UAH
Buy
WestCar
Hand blender 4in1 | Electric shredder | Multifunction blender
Delivery from Khmelnitsky
1 072 UAH
Buy
WestCar
types, popular models, rating of the best, reviews
It may seem that all baby food grinders are the same. Indeed, the purpose of these devices is the processing of products into puree, and any model can cope with this task.
Contents Expand
How to choose a baby blender
Steam blenders

How to choose a baby blender

Choppers, although not essential for parents of babies, make the process of mashing much easier. The main advantage of a baby food blender is that it turns vegetables, fruits, meat into a homogeneous, tender mixture in a few moments.

Of course, you can do it with your own hands the old-fashioned way, grinding vegetables and fruits on a grater, but to prepare a homogeneous baby puree, it is much more convenient to use these devices, which do not miss a single hard lump. Thanks to the blender, baby puree turns out to be the consistency that babies need.

Important!

These compact devices do not contain many parts that then need to be washed, so they save a lot of time for new mothers.

Mini blenders, immersion blenders and steamers are used to make baby puree. Consider their features, and also learn how to choose a blender for baby food.

See also

Steam blenders

These are devices not only with the function of grinding products, but also with additional options. Such household appliances can defrost food, as well as heat them for a couple. Why is steam cooking the best way? The fact is that such heat treatment contributes to the preservation of all useful substances in products, which is especially important for the preparation of fruits and vegetables. But vitamins are so necessary for a growing organism!

These appliances are very easy to use: just load the ingredients into the compartment and start the steamer.

For most models, the degree of grinding can be varied. This means that you can use the device as the baby grows: first, gentle mixtures are made for the smallest, then mashed potatoes with pieces that the baby will begin to chew.

Tip!

When choosing such kitchen appliances, it is better to give preference to shredders with an automatic shut-off function

Mini blenders

The main difference between mini baby food blenders and regular blenders is their smaller size and power. It is clear that they are designed for the smallest children, since only a small portion can be made in them.

The advantage of this kitchen appliance is that it is very compact, does not have components that need to be washed, and therefore it is very easy to care for.

But before buying such an assistant, it is important to decide how appropriate this choice is. In such a device, you can only make small portions - but children grow up! Over time, the baby will need large portions and not so thorough grinding of food. And such grinders are very limited in operation: small portions, low power, no additional options.

Tip !

If the main thing for you is the duration of the use of the device, then it is better to choose full-size models.

Immersion Blenders

These hand-held blenders are small and easy to handle. There are simpler models, and there are with a set of nozzles for varying degrees of grinding. Thus, the submersible shredder can become a true multifunctional harvester.

Additional options

Home appliances of well-known brands, including children's household appliances, are constantly updated with new models with advanced features. So, today you can find devices that are designed not only for grinding, but also for cooking.

For example multi-cooker blenders. They will first cook the food as in a regular slow cooker, and then grind it into a homogeneous mixture. The advantages of such models are obvious - they cook and grind. In addition, such devices are economical: instead of two pieces of equipment, you buy one. However, many moms still prefer traditional shredders, which are more compact and easier to use and maintain.

There are also travel models - compact appliances with a bowl. They are easy to assemble, they have a small power, enough to cook one serving.

Selection criteria

Which model to choose depends on your needs. If you only need a chopper to puree, then you can take a regular mini blender. If you plan to use this technique for preparing baby food and adult meals, then the immersion model will be the best choice. In the event that you want the device to cook and grind itself, then you can pay attention to models with a multicooker function.

As regards the selection criteria, pay attention to the following parameters:
Appliance power. If you will cook meat mixtures, then it is better to choose models with more power. The more power, the better the device will grind solid foods, as well as fibrous foods, like meat.
Bowl capacity. The size of the serving that can be prepared depends on the capacity of the bowl. So, if you will only prepare mashed potatoes for the baby, then a mini blender will suit you, but if you plan to use this kitchen technique as the child grows, then it is better to take a model with a large bowl. Spacious bowls are also chosen when they plan to use the device for preparing sauces and other dishes for the whole family.
Number of nozzles. There are simpler models in which nozzles are designed only for preparing food for very young children. There are models with extended configurations, which may include nozzles with varying degrees of grinding, as well as nozzles for preparing not only mashed potatoes, but also other dishes.
Material. When it comes to the health of children, even the materials from which food preparation equipment is made are important. The most environmentally friendly materials are glass and metal. If it's plastic, make sure the packaging says the plastic is safe and approved for use in baby products.
Overview of popular models
How to choose the best blender? Consider the most popular models. Among the most famous manufacturers are the brands Philips, Tefal, Panasonic, Braun, Bosch. Of the domestic manufacturers, the models of the Redmond and Polaris brands are in the greatest demand.
The best children's steamer blenders
Among the most popular models are:
Avent-Philips SCF 870/22. The appliance steams and grinds healthy baby food in one jug. The kit includes tips for the introduction of complementary foods. Choice of grinding consistency: air puree for the smallest, puree with pieces for older children. You can grind vegetables, fruits, meat, fish, grains and legumes. Among the shortcomings note the noisy operation of the device.
Beaba Babycook 912130. Heats and steams food, grinds them (vegetables, fruits, meat). Chopping with choice of consistency. Express defrosting and heating modes. Capacious bowl, power 350 W. Disadvantages: according to parents, the bowl wears out quickly enough.
Tefal TD 7000 Babe Home. It is equipped with a capacious bowl that allows to prepare large portions of food. Defrost, steam, grind. The set includes glass jars for mixtures.
See also
The best mini blenders
Philips AVENT SCF860/25. The compact device for crushing, storage and feeding of the kid. Suitable for grinding fruits, vegetables, ready-made cereals, meat. The set includes a knife for juicy products. The capacity of the bowl is 400 ml. The set includes 6 containers for food storage. Material - plastic without the content of harmful impurities. Can be used for children from 6 to 12 months.
Panasonic MX-GX1011WTQ. Has a capacious bowl on 1 l. Nozzles from stainless steel. Quickly grinds and grinds. Allows you to make both mixtures for the smallest, and mashed potatoes with pieces. The blender can also be used to prepare various dishes for the whole family.
The best immersion blenders
Philips HR 1635. A model with a unique blending technology that produces finely ground purees. Sturdy metal knife. The set includes a block of knives, a bowl, a measuring cup. Power 650 W. Good not only for mashed potatoes, but also for making sauces, cocktails, mashed potatoes.
Braun Multiquick 5 MQ523 Baby. Compact, suitable for preparing various dishes for the whole family. Possibility to control the grinding speed. Lightweight, has a comfortable ergonomic shape. The set includes a special whisk for making desserts.
What is the best baby blender
It's not that one model is better because it all depends on your preferences. So, if you already have kitchen appliances for preparing food for the whole family, and you need a compact, easy-to-use and easy-to-clean puree-only chopper, then it is better to choose a children's mini blender.
If you plan to use the appliance for both mixtures and adult meals, then the submersible chopper is the best choice.
Reviews
Olya

"I prefer to use a steamer blender. Fast, convenient, saves time. With my first child, I used canned food: I opened it, warmed it up, fed it - it was very convenient, but numerous jars took up all the space in the kitchen. With my second child, I switched to self-cooking. Chose the blender. In the same bowl, first steam, then chop. Easier nowhere! I mainly cook meat and vegetable mixes. But washing the whole thing is quite a long and dreary thing.
Tatyana

"I immediately decided not to buy ready-made baby food jars, but to cook them myself. You always know what you put in puree, you can choose different combinations of ingredients. Bought an immersion blender.