Imported baby food
Baby Food anf Baby Formula for sale online from Italy
Toggle Nav
Search
Call now
+393496540011 mo-sa
[email protected]
Cibo per l'Infanzia
High Quality Italian Baby Food: Baby Food Jars from 4 months, Organic Baby Food, Baby Formula, Baby Pasta and much more
Follow us!
This site uses cookies to improve your browsing experience. By continuing to use this site, you accept these cookies. View Cookie Policy 
View as Grid List
Items 1-30 of 54
Page
You're currently reading page 1
Page 2
Page Next
Show
9 15 30
per page
Sort By Position Product Name Price Brand Set Descending Direction
View as Grid List
Items 1-30 of 54
Page
You're currently reading page 1
Page 2
Page Next
Show
9 15 30
per page
Sort By Position Product Name Price Brand Set Descending Direction
Shop By
Shopping Options
© etalian food di Penitente Carmela CF.
PNTCML74C45G942K P.iva 06318180483 N.REA Firenze 619265 Via degli Agrifogli,16 50142 Firenze Italia
Infant Formula Information and Ongoing FDA Efforts to Increase Supply
FDA Evaluation of Infant Formula Response - September 2022 

Dr. Califf Statement: FDA Committed to Strengthening U.S. Infant Formula Supply; Review Provides Roadmap to Support Ongoing Efforts

Dr. Solomon Statement: FDA Concludes Internal Review of Agency Actions Related to the U.S. Infant Formula Supply
Español
On Feb. 17, 2022, the FDA warned consumers not to use certain powdered infant formula products from Abbott Nutrition's Sturgis, Michigan infant formula production facility. Abbott voluntarily ceased production at the facility as well as initiated a voluntary recall of certain products. We know the recall and facility shutdown have created hardships obtaining infant formula, particularly given the overall strains on supply chains experienced during the COVID-19 pandemic.
As you consider options, talk with a health care provider for recommendations on changing feeding practices.
The FDA continues to work around the clock with our government partners and industry to ensure there's adequate infant formula available wherever and whenever parents and caregivers need it. More infant formula will be available in the weeks and months ahead.
How the FDA is working to increase supply
Working with current infant formula producers that service the U.S. market to increase production. This includes working with the U.S. Department of Health and Human Services to use the Defense Production Act to ensure ingredients are available to sustain this production.
Exercising flexibility by allowing the import of certain infant formula products from abroad that will result in millions of cans of infant formula being available on U.S. store shelves beginning in June 2022.
Working closely with U.S. partners and domestic and international manufacturers to immediately increase the availability of specialized medical infant formula available in the U. S.
Working with Abbott Nutrition under a consent decree to ensure Abbott Nutrition's Sturgis, Michigan facility resumes production in a safe and sanitary manner.  
Sharing tips with consumers on how to safely prepare imported infant formula.  
Efforts to Increase Infant Formula Supply
The U.S. Food and Drug Administration has continuously worked with the Department of Health and Human Services, other federal government partners and industry to ensure there's adequate infant formula available to consumers.
Resources for Parents and Caregivers on Imported Infant Formula
The FDA has created resources for parents and caregivers to help explain some of the processes associated with, and results of, the agency's efforts to help facilitate importing infant formula.
Sub-Topic Paragraphs
FDA Infant Formula Update: November 14, 2022
FDA Pathway Supports Long-Term Stability, Diversity of Safe and Nutritious Infa…
FDA Infant Formula Update: August 10, 2022
FDA Infant Formula Update: August 5, 2022
FDA Infant Formula Update: July 8, 2022
FDA Developing New Framework for Continued, Expanded Access to Infant Formula O…
FDA Infant Formula Update: July 6, 2022
FDA Infant Formula Update: June 30, 2022
Find Formula During the Infant Formula Shortage, HHS
food rating in jars, for the first feeding, weight gain
When a baby appears in the family, parents have many new questions that they have not thought about before, and one of the most important is what to feed the child so that he grows up strong and healthy.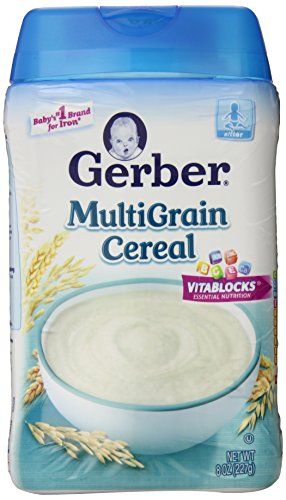 But sometimes even the best baby food of a well-known brand causes rejection in the baby. In this review, we have collected the most proven baby food in jars and not only for the first feeding, focusing on the reviews of young mothers.
Content
1 Dairy mixtures

1.1 for newborns

1.1.1 Kabrita (Cabril) 1 based on goat milk for comfortable digestive
1.1.2 Nestgen (from birth) 700 g
1.1.3 BIBICOL Nanny 1 with prebiotics (from 0 to 6 months) 400 g

1.2 From 6 to 12 months

1.2.1 Similac (Abbott) Gold 2 (from 6 to 12 months) 800 g
1.2.2 Nestogen (Nestlé) 2 (from 6 months) 700 g

1.3 From 1 year

1.3.1 Bibicol Nanny 3 (from 1 year) 800 g
1.3.2 Nutrilon (Nutricia) 3 Premium (from 12 months) 800 g
For weight gain
1.4.1 NAN (Nestlé) Pre (from birth) 400 g
1.4.2 Similac (Abbott) NeoSure (from birth) 370 g 80 g, 1 piece
2.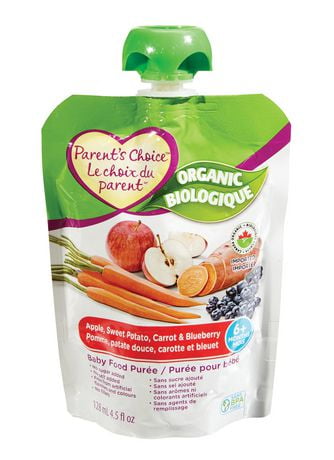 2 Tema beef with rice (from 8 months old) 100 g, 1 pc.
3 cereals
3.1 fleur alpine Silent oatmeal (from 5 months) 175 g
3.2 Bibikol Milk bibikash on goat milk (from 4 months) 200 g
9000 4 Dairy products
9000 4.1 Milk AGUSHA UHUSHA ULTRAPASTISED (from 3 years old) 3.2%, 0.925 l
4.2 Milkshake FrutoNanny Raspberry (from 1 year old) 2.1%, 0.2 l
50014
5.3 Similac
5.4 Nutrilon (nutricia)
5.5 Frutonyany
5.6 Tema
Dairy mixtures
The very first complementary foods are a milk mixture, so it will begin the differentials of it, 6 months, from 1 year old, as well as nutrition for weakened children, designed to gain weight.
For newborns
If for some reason the mother does not have milk, mixtures come to the rescue, which replace it. They are as close as possible in composition to women's milk, although, of course, nothing can be compared with breastfeeding.
The ranking presents the 2 best mixtures: based on cow's and goat's milk.
Kabrita 1 based on goat's milk for comfortable digestion
Kabrita 1 formulas are designed for healthy babies from birth to 18+ months. Modern formulas and the benefits of goat's milk promote comfortable digestion for babies while maintaining protein integrity as tender goat's milk does not require additional modification for easier digestion.
Nestogen (Nestlé) 1 (from birth) 700 g
From 339 ₽
The budget formula based on cow's milk differs by its incomplete composition and concentration of useful substances in comparison with other manufacturers, but it is very well absorbed by the child's body. It does not cause colic, and the stool returns to normal with constant use.
BIBIKOL Nanny 1 with prebiotics (from 0 to 6 months) 400 g
From 1 049 ₽
A good infant formula that helps babies who are prone to allergies gain weight.
It consists of various vegetable oils, maltodextrin, fish oil in microcapsules, which are not found in all mixtures for newborns. But not every store sells it.
6 to 12 months
2nd step milk formulas no longer have the soft texture of newborns. Bifidobacteria are included in their composition, the norm of vitamins and microelements is growing, as well as the nutritional value of drinking. Stage 2 blends are free of salt, sugar, GMOs, and artificial colors, but contain soy lecithin, starch, and coconut oil.
Similac (Abbott) Gold 2 (from 6 to 12 months) 800 g
From $6.99
This formula contains 2'-FL oligosaccharide, which is found in breast milk and helps develop the baby's immune system. According to parents, already 2 days after switching to Gold 2, stools return to normal in children, rashes (if any) stop. In general, a very good cow's milk blend with the addition of soy and soy lecithin.
Nestogen (Nestlé) 2 (from 6 months) 700 g
From 339 ₽
A good, hearty formula based on cow's milk, which is suitable for healthy babies, has the best quality-price ratio.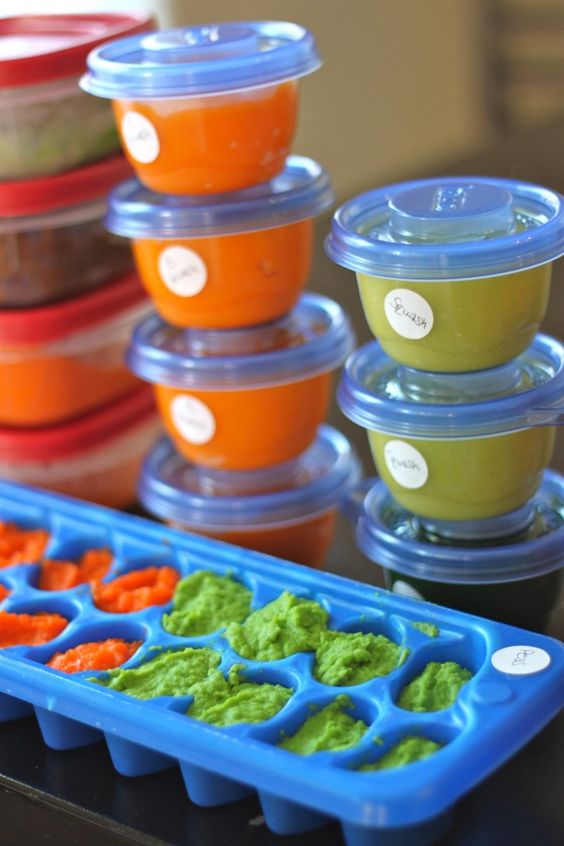 Most children respond positively to it, with no manifestations of allergies or bloating. The clothespin spoon will not be lost: convenient.
From 1 year old
Almost every manufacturer of infant formula has formulations designed for babies over 1 year old. They are not so close in composition to breast milk, but become more like whole cow or goat milk. However, complementary foods are enriched with mineral and vitamin supplements and are more caloric than regular milk.
BIBIKOL Nanny 3 (from 1 year old) 800 g
From 2,090 ₽
An excellent mixture to saturate the child's body with the necessary substances and feed the child. If the baby is allergic to cow's milk, then Nanny will be the best, albeit expensive, substitute. Children are given it in the morning or in the evening, and the dry mixture can be stored for up to 3 years.
Nutrilon (Nutricia) 3 Premium (from 12 months) 800 g
From 655 ₽
I improve metabolic processes in the body of babies, helping to gain weight faster.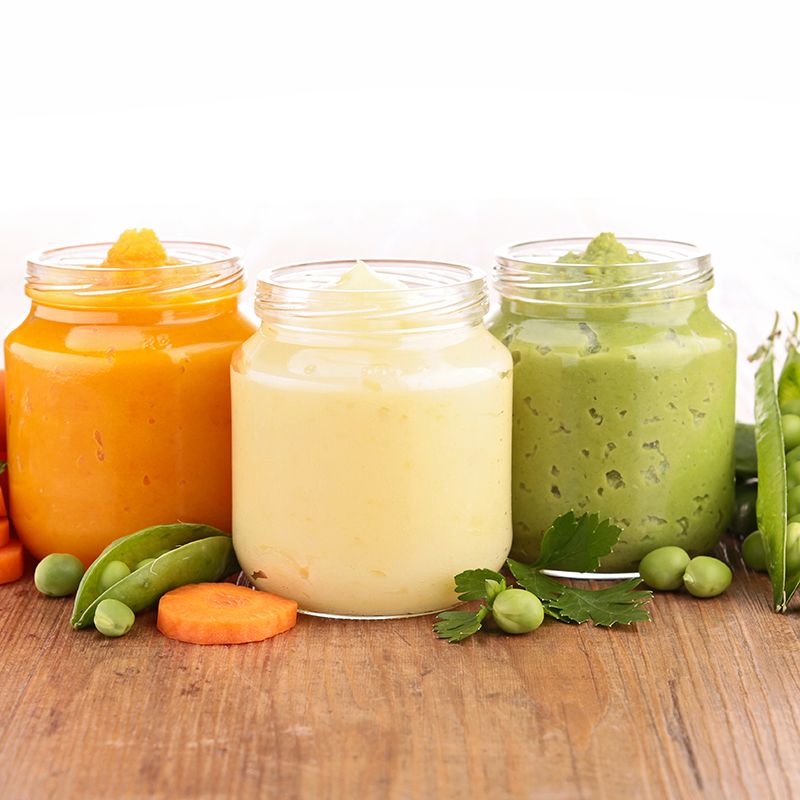 For weight gain
Babies born with poor vital signs need to eat better to catch up with their developmental peers. For infants with reduced body weight, leading manufacturers have created milk formulas enriched with protein supplements. It is also more high-calorie, but it is still well absorbed by babies.
NAN (Nestlé) Pre (from birth) 400 g
From 700 ₽
High-calorie baby milk based on cow contains enzymes that help the weakened stomach break down nutrients. Moreover, there are a lot of them in the mixture. But the downside of high calorie content is increased gas formation.
Similac (Abbott) NeoSure (from birth) 370 g
From 700 ₽
A very rich formula of the zero stage of complementary foods meets the most stringent requirements for baby food. The ash in the mixture for weakened children absorbs excess gases, enzymes help break down nutrients, and prebiotics maintain normal flora in the gastrointestinal tract.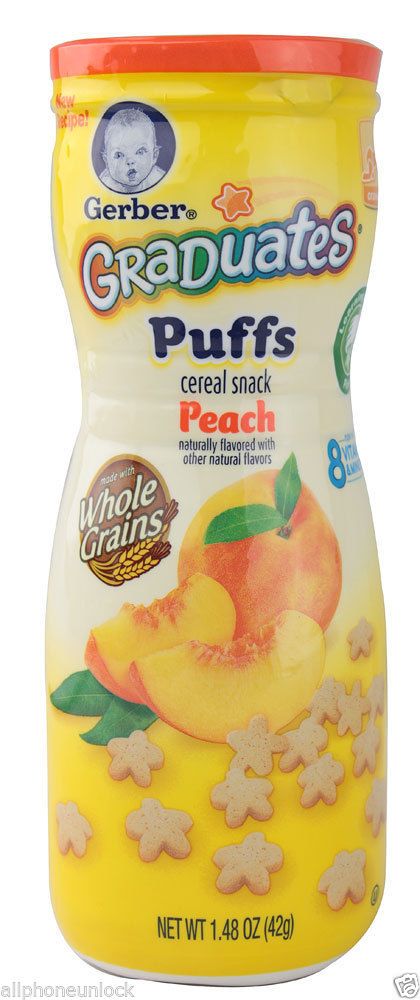 But kids get constipation from it.
Puree
Baby puree fills the need for protein and helps to adapt to the adult diet. The first purees are always homogenized, without lumps. For older (from 1 year old) age, fruit or meat porridges may contain small lumpy fragments.
Turkey Fruit Nanny (from 6 months old) 80 g, 1 pc.
From 47 ₽
Simple in composition (turkey, rice, vegetable oil) puree is not liquid and smells good. It is claimed to be soy-free, but there are reports of soy allergies in connection with the start of complementary foods. Therefore, we can assume that the manufacturer is cunning.
Tema beef with rice (from 8 months) 100 g, 1 pc.
From 33 ₽
Meat puree with rice and sunflower oil is packed in a can. To open it, pull the ring. But few of the babies at 6 months will master all 100 g of porridge in 1 sitting, and there is nothing to close the jar. These are all cons.
Porridges
When the baby grows up, milk formula alone is not enough.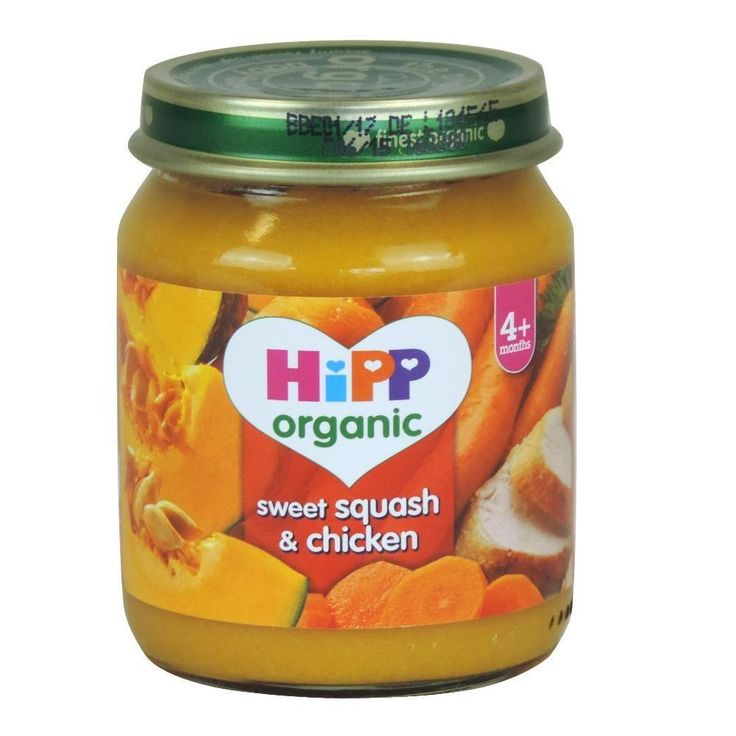 His digestive system is already ready to receive coarser food, so they begin to introduce cereals. So the child is taught to chew and accustomed to eating at a common table.
Fleur Alpine dairy-free oatmeal (from 5 months) 175 g
From 159 ₽
This one-component porridge enriched with vitamin B1, made from oatmeal, is recommended for children from 5 months. It is satisfying (428 kcal / 100 g of flakes) and quickly saturates the child. But because of the simple composition, it seems completely tasteless.
BIBIKOL milk BIBIKASHA buckwheat with goat milk (from 4 months) 200 g
From 307 ₽
Rich in composition porridge made from buckwheat flour with goat milk after cooking does not smell like goat, but dissolves without lumps. Vitamin-mineral complex and prebiotics help the body to better absorb it. But not every parent can afford to buy such expensive complementary foods.
Dairy products
Milk is useful because it contains calcium, which strengthens children's bones.
But getting a child to drink at least a glass of milk is not so easy. Parents come to the aid of dairy products, which children drink much more readily than regular milk.
UHT Agusha milk (from 3 years old) 3.2%, 0.925 l
From 80 ₽
Long-term pasteurized cow's milk in a Tetra-Pak package can be stored without a refrigerator, and nothing will happen to it. But only until the opening, and then - in the cold. Agushi's designers made sure to keep the baby busy while mom is cooking.
Milkshake FrutoNyanya Raspberry (from 1 year old) 2.1%, 0.2 l
From 27 ₽
Sweet cocktail with a volume of 200 ml is recommended for children over 1 year old in the amount of 50-70 g at a time. After opening, be sure to store it in the refrigerator for no longer than 1 day. Because of the flavor, you need to monitor the reaction of the child: if there are any allergies.
The best manufacturers
The Russian market offers a wide range of baby food, both domestic and imported.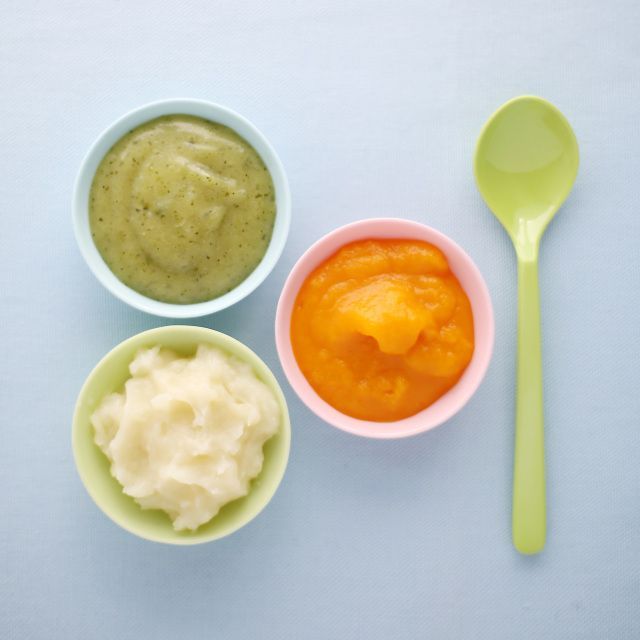 Some manufacturers concentrate on the release of a limited line (for example, powdered milk formulas), while the other tries to expand the offer as much as possible. Be that as it may, the most important selection criteria are safety and benefits for the child's body.
Nestogen (Nestlé)
A world leader in the food market, Nestogen produces infant formulas enriched with prebiotics, lactobacilli. The composition of the product is well balanced for maximum absorption by the child's body. Ingredients include demineralized, skimmed milk, vegetable oils (excluding palm), maltodextrin. However, formula is not suitable for children with lactose allergy.
BIBIKOL
The company offers a wide range of products for children from birth, as well as pregnant women who are intolerant to cow's milk. Her cereals and milk formulas are based on goat's milk, and the combination of flavors of mashed goat's curd is sometimes confusing (tomato and sweet pepper from 9 months or banana, pineapple, muesli and yogurt from 6 months).
Nutrition for growing gourmets requires prior consultation with specialists.
Similac
Similac baby food is sold in the middle price segment. Products do not contain GMOs, contribute to the normal functioning of the gastrointestinal tract, compaction of the child's bone tissue. The quality of the mixtures is not inferior to premium brands, and the assortment also includes formulations for babies with sensitive digestion.
Nutrilon (Nutricia)
A Dutch company with 120 years of experience producing complementary foods for babies from birth to 3 years of age. Nutrilon is designed for debilitated, including premature, babies who need to gain weight. For a gentle gastrointestinal tract, mixtures are made exclusively from hypoallergenic products, with the inclusion of prebiotics. Sugar and starch additives are excluded. Prices are quite affordable.
FrutoNyanya
Domestic company offering the widest range of baby food, from fruit and meat purees in jars to juices and drinking water for older babies.
FrutoNyanya is the best quality baby food on Russian shelves, and the prices are very affordable.
Tyoma
A subsidiary of the Unimilk concern produces vegetable and fruit juices, meat purees or mixed juices (for example, beef with zucchini). But its dairy products with and without probiotics are in the greatest demand: sterilized milk, biocurd, biolact. Hypoallergenic food at an affordable price has one drawback: the variety of tastes is not so great, otherwise there are only pluses.
In conclusion, it is worth remembering that combining artificial foods with breastfeeding causes colic in babies, as their ventricles are still learning to digest different types of food. Introduce complementary foods gradually so that the child's body has time to get used to the new food.
Subscribe to our channel in Yandex.Zen so as not to miss anything!
Friends will also be interested
Loading ...
Heavy metals in baby food: how to feed babies safely?
Lead, mercury, cadmium, arsenic, and other toxic substances have been found in some US brands of baby food.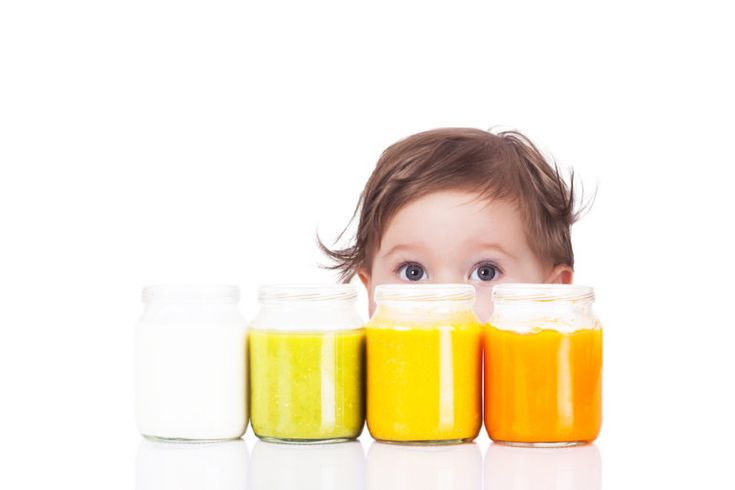 How they ended up there, what consequences the use of such products can lead to, and how safe baby food is on the shelves of Russian stores, Elena Miroshnik, head of the pediatric department No.
- Have you ever heard mothers complain about the products of these manufacturers and the quality of ready-made baby food?
Elena Miroshnik: Indeed, according to the report of the House of Representatives, hazardous substances were found in some brands. I am constantly faced with the question of what baby food is best for babies, which brands can be trusted, and whether the food is safe. What is the best way to feed a child - food that is packaged in jars, or what is cooked with your own hands.
- No complaints so far?
Elena Miroshnik: Complaints related to the content of heavy metals can only be received if the parents took the jar of baby food to the laboratory and analyzed it. The content of these substances does not affect the taste in any way.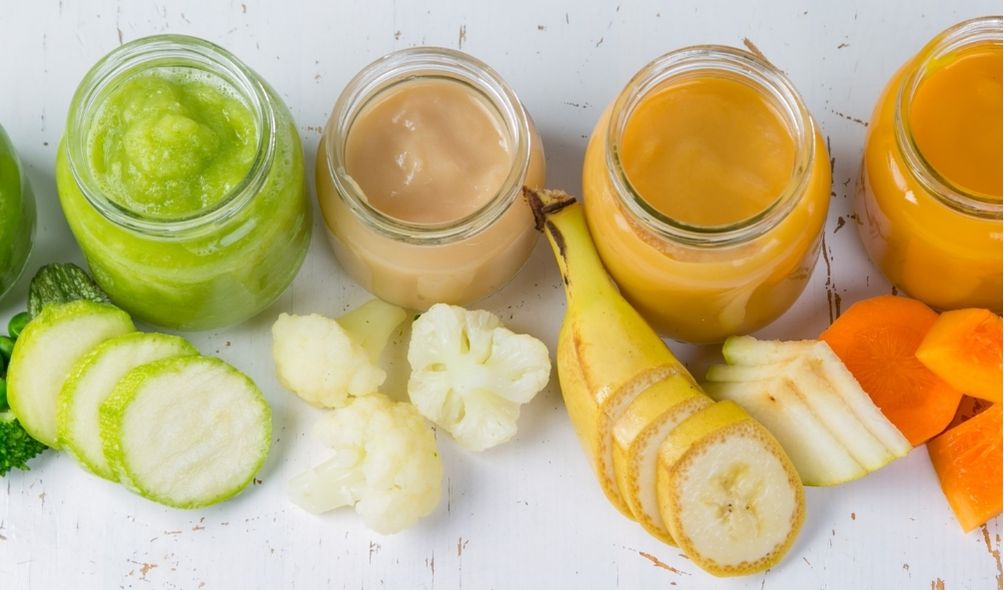 - The content of arsenic in some products is exceeded by 91 times, and cadmium and lead by 177 times. Is this even possible? What needs to be done with the products to get such numbers?
Elena Miroshnik: Hypothetically, this is possible. As a rule, this may be due to contamination of the soil in which certain products were grown. Most experts are inclined to think that such a situation occurred in the United States.
- Isn't the fruit used in baby food checked before preparation?
Elena Miroshnik: Normally, there must be strict quality control - all this goes through multi-level checks: laboratory control, organoleptic properties of the product are evaluated. At what stage the failure occurred, it is difficult to say. But it must be mentioned that in 2019In the same year, a report from one of the organizations was also published, according to which the authors randomly took banks in supermarkets. 95% of the samples were found to be of poor quality.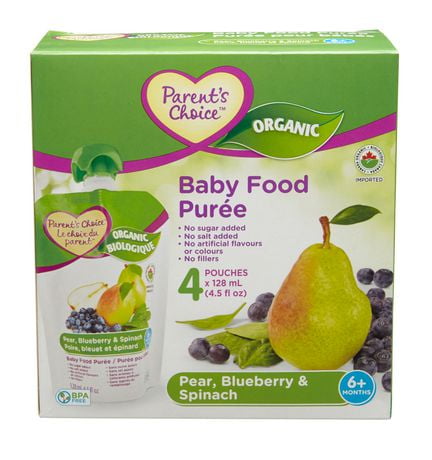 At some stages, failures occur. It is very difficult to say what stage it is - growing products, cooking. We are not immune from this, both in baby food and in any other.
- Do imported and Russian baby food differ in quality?
Elena Miroshnik: The choice is always up to the parents, the reasons may be different: either people are simply sure that imported food is much better than Russian, someone is guided by the pricing policy. We, pediatricians, try never to give hard recommendations, not to impose our opinion. I believe that there are high-quality Russian-made products, and there are wonderful high-quality imported products.
- How could heavy metals affect children's health?
Elena Miroshnik: Multiple excess of heavy metals in food is indeed very dangerous, especially for children under two years old. There can be very serious consequences, usually neurological disorders. There are reports that the gradual accumulation of heavy metals can lead to various pathologies up to autism, a decrease in the level of intelligence.
They can also lead to oncological diseases, a decrease in the level of immunity, and allergies.
- Does the reaction to a high concentration of such substances appear immediately?
Elena Miroshnik: As a rule, such substances are dangerous because their excess is not immediately noticeable. This does not affect the properties of the product in any way, but they have a cumulative effect and have an unpleasant effect on health: the immune system, digestive organs, allergization.
- How often can a child be given food that is sold in a store in the Baby Food section?
Elena Miroshnik: Everything is also individual. As a rule, it depends on the preferences in the family. As part of everyday life, mothers often use ready-made products - it's convenient, fast. Is it helpful? Probably not always, although parents often turn to them about food allergies, food intolerances, and we understand that this is not entirely related to the product, but to some substances that this product is processed with.