Baby food grinder australia
Best Baby Food Maker Australia
First things first, do you actually need to buy a baby food maker? The short answer is: no! You don't actually need a special appliance just for making baby food. Babies have coped well over many thousands of years without their caregivers having access to special baby food making machines.
My own three children all survived with a simple bit of mashing food with a fork or, very occasionally, the use of a food processor to create nice purees.
The ever popular, Breville Kitchen Wizz is a great, compact food processor that would be perfect for mashing up baby food. So, if you're looking for a baby food maker that the rest of the family will also get a whole lot of use out of, that's the appliance I'd be recommending.
However, I get it, some people are really excited about the idea of an appliance that is specially designed for the sole purpose of cooking and blending baby food.
Obviously, everyone wants to limit salt and sugar for baby's first foods so, having a device that is used just for the baby food is a good way to make sure that your homemade baby food is free from other bits and pieces you might be adding to the rest of the family's dinner.
So, it's easy to see why these modern baby food makers have become so popular amongst new parents. Anything that will make life quicker and easier while also helping to promote a happy and healthy baby is a game changer and, if nothing else, these sorts of devices make an excellent gift idea for a baby shower!
What To Look For When Choosing A Baby Food Maker
Baby food makers will make your desired baby food in just a matter of minutes. Its overall quality, though, will depend on the features integrated into it.
Here are the things that you should look for in a baby food maker:
Power
The power of a baby food maker can be determined by its wattage. The higher the wattage, the more power the appliance has.
While a high wattage might not seem overly important to just mush up a bit of baby food, a more powerful motor will likely influence the longevity of the appliance too, so it's likely to last longer if you have a more powerful device. 
Size
If you're going to keep and use your baby food maker at home, then size probably doesn't matter too much, if you've got the space in your kitchen, go as large as you like.
However, if you're likely to want to take it out and about with you – maybe if you travel a bit (not likely in Australia in 2021!) or maybe if the baby (and the food maker) swaps between two (or more) different households regularly, then you'll want to look for a more compact or even portable unit. 
Features
Not all baby food makers are made equal! If you're going to invest money in one of these appliances, you might as well find one that performs many functions. For instance, they should be able to steam/cook the food as well as blend it, otherwise you might as well just use a fork or a food processor.
Some come with accessories for storing and freezing food portions too, so if that's important to you, make sure the device you are interested in has these on offer. Some come with recipes or have recipe books available to purchase separately.
Aesthetic
The design of a device doesn't necessarily affect the performance. Still, it's best to find something that suits your taste and your kitchen's design – you're going to be looking at it sitting there on the bench for a while, so you might as well like the look of it!
Of course, it will all boil down to your needs and preference.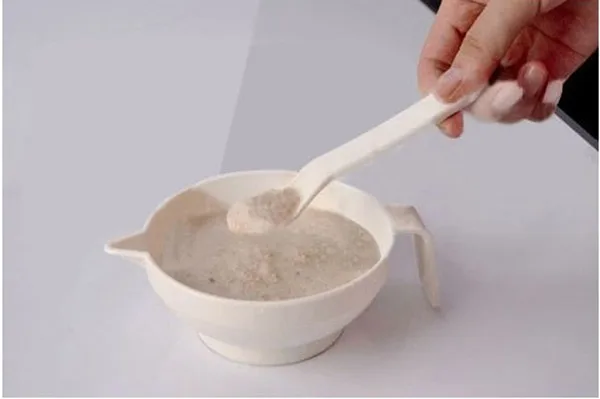 Best Baby Food Makers Australia
Here's my list of suggestions for the best baby food makers available in Australia right now. Check them out and decide which one best suits your needs:
NutriBullet, NBY-1807 BABY, White
Check Price On Amazon
NutriBullet, the brand famous for its smoothie makers, is also one of the top choices when it comes to baby food makers. 
It makes sense as they are known for creating the original NutriBullet which can pretty much grind up anything you throw at it in the blink of an eye, so it's not a huge stretch to imagine that they can create a device that will easily puree baby food! 
This set is basically a blender with several cute accessories for storage. All of these are BPA-free.
It is extremely cute to look at, and so would make a fantastic baby shower gift, but its downfall is that it doesn't heat or cook the food. It really is just a very powerful blender with seriously cute cups!
The best thing about this unit is its 1-minute blending time.
Whilst some will require great effort and time in manual blending, this machine, with its 200 watts of power, will blend through anything effortlessly. 
Check Price On Amazon
Cherub Baby, Baby Food Maker and Processor, White
Check Price On Amazon
The second on our list is Cherub Baby's Baby Food Maker and Processor. This is one of the most functional devices that you can get. 
This device has the ability to perform several processes like bottle sterilization and warming, food blending, and defrosting. It can also steam meals and even has the ability to process two meals at once.
This unit's main asset lies in its LCD Screen feature. This allows better control and monitoring over the food processes and guides you in how long to steam the food for. According to the reviews, however, the blender in this unit is perhaps not as powerful as it could be and one user even commented that the unit leaked.
Check Price On Amazon
Tommee Tippee, Quick Cook Baby Food Steamer Blender, White
Check Price On Amazon
Looking something like a coffee machine, Tommee Tippee's Quick Cook offers one of the widest compatibility with food.
You can use this with fruits, vegetables, fish, and even meat. Whichever combinations you choose, you can expect them to come out as high-quality baby food. 
This appliance allows you to blend and steam food within minutes. It also comes with a spatula, an automatic timer, and an easy-to-clean steamer basket.
With a maximum capacity of 200 grams, simply pour water in the chamber, put food in the steamer basket and choose whether to steam, blend or both. It's easy to use and your fresh, homemade baby food is ready in minutes!
Check Price On Amazon
Chicco Easy Meal Steam Cooker
Check Price On Amazon
Chicco Easy Meal Steam Cooker initially looks like a simple blender. It comes with a tilting basket, a cooking basket, a bowl, and a slicer. Together, it makes up a multiportion baby food maker.
The tasks that you can do with this are food cutting, blending, and steaming.
This device offers quite a lot of great features and benefits.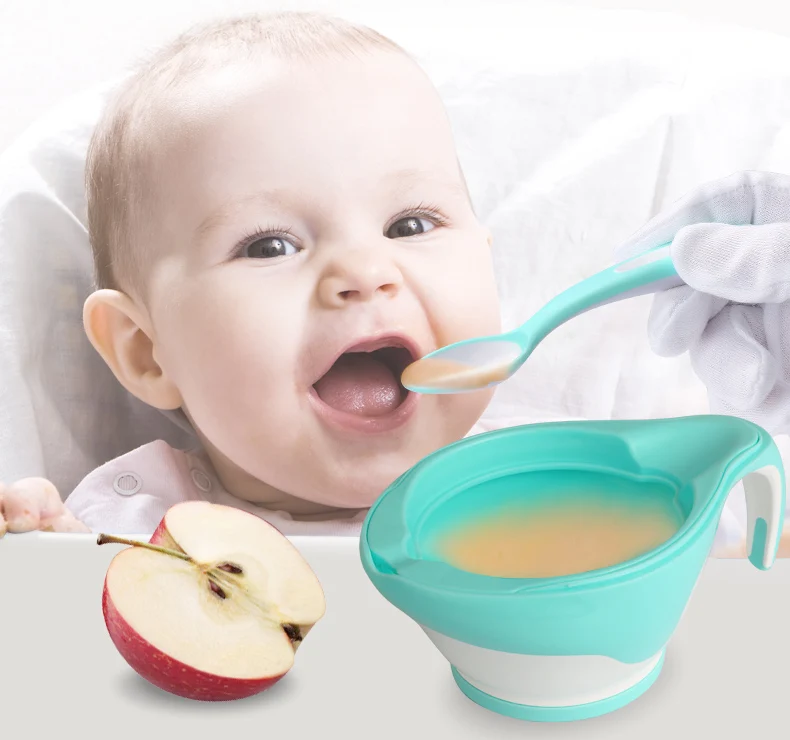 For instance, it uses an innovative slicer that cuts better than regular kitchen knives. It also won't make a mess during the process so cooking and cleaning is quick and easy. Moreover, its steel blades allow thorough consistency over blended food.
Check Price On Amazon
Philips AVENT 2-in-1 Healthy Baby Food Maker
Check Price On Amazon
Philips AVENT is both a steamer and a blender. It was designed with the idea of allowing the creation of the healthiest baby food possible. This handy appliance comes with accessories like a measuring cup, spatula, and a recipe booklet, so you'll at least have some ideas to get started with making your own homemade baby food.
Able to both steam and blend in the one jar, this model is convenient and great for baby food prepping.
You'll get 12 kinds of age-appropriate recipes, all of which can be prepped, cooked and blended through the unit. So your baby won't have to settle for just one kind of baby food every day!
Check Price On Amazon
BEABA Babycook Solo 4-in-1 Food Maker, Dark Grey
Check Price On Amazon
BEABA's 4-in-1 Baby Food Maker is probably one of the most high-end devices that you can buy.
This offers everything that you may ask for. It comes with accessories like a blending lid and spatula, as well as a recipe booklet for ideas and inspiration.
Because this is a 4-in-1 machine, you can expect to be able to steam, blend, reheat, and defrost food through this. All of these can be done in just a few minutes.
Moreover, this comes with great storage. You can process up to 1.8 kilograms in one session. Its one-handed operation feature also adds to its already high efficiency and convenience, and we all know, when looking after a baby, you need to learn to do things with one hand!
Check Price On Amazon
So, there's our rundown on the best baby food makers available in Australia right now. Which one would I choose? To be honest, I think I'd stick with the Breville Kitchen Wizz, or maybe even the Mini Wizz, knowing that I'd be able to use it for all sorts of things and not just baby food.
But, if I really wanted to pick an appliance that would cook and blend baby food, I'd probably go for the one with the most features which, in my mind, is the BEABA Babycook 4-in-1.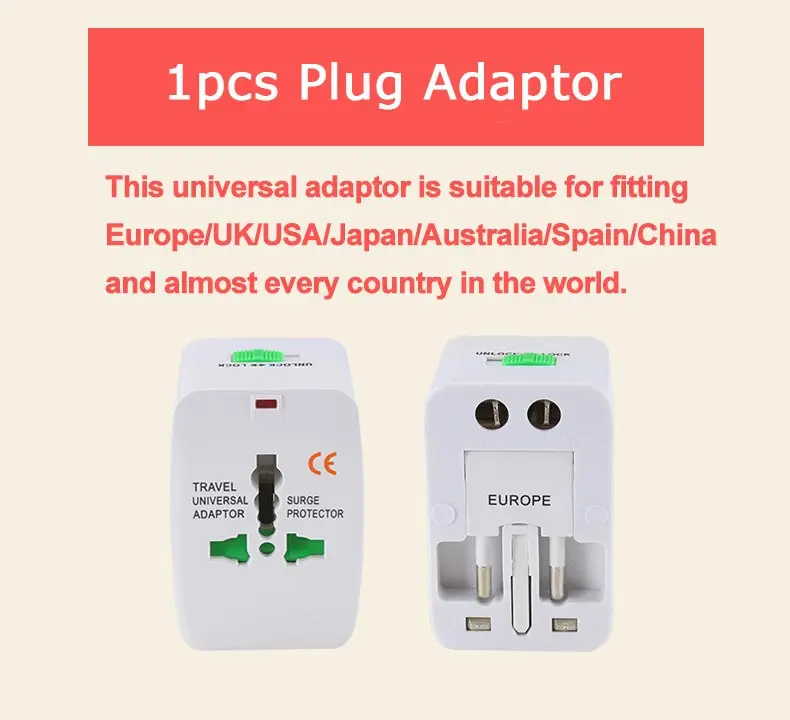 An appliance that is able to steam, blend, reheat and defrost all in one, especially while only using one hand, would obviously be a really useful appliance to have in the kitchen when you've got a baby in the family.
Whichever baby food maker you choose, your baby will enjoy fresh, homemade goodness made by you, and they can't ask for more than that! 
9 baby food makers (an Australian guide 2022)
Posted on
Posted in Starting Solids.
Before you hit the shops and invest in a food processor, read our curated list of Australia's best baby food makers to start your search.
Most mumma bears are pretty excited when their little one takes the big step of starting on solids. Then comes the realisation that food is a lot trickier and time-consuming than popping your bub on the boob or bottle. This is where a baby food maker comes in super handy.
A baby food maker is a clever, compact unit, eliminating the need to spend hours in the kitchen and taking the fuss out of food prep. Some steam, puree and chop, others work as blenders to create the perfect consistency for baby's age and stage. But best of all, a food maker means you'll always know exactly what your munchkin is munching on.
Things to look for when buying a processor for baby food
Function: Ask yourself what you want a baby food prep machine to do? Will you still be cooking food for the whole family and just want something that quickly and easily turns that into mush for your bub. Or do you want a stand-alone machine that can do everything – steam, mash, reheat, defrost, everything but wash up.
Ease of use: You want something that makes your life easier. If the instructions are gobbledegook, it comes with a box of unrecognisable parts and you need to be a NASA scientist to get it to work, perhaps it's not the one for you.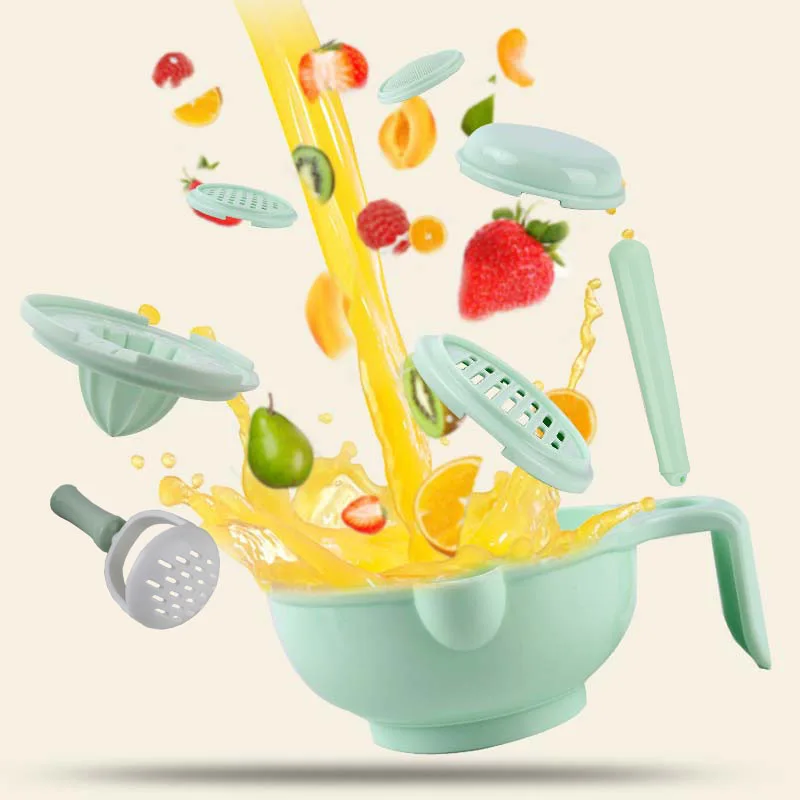 Durability: Look for a quality build and a warranty always helps, just in case something goes wrong. Also consider whether you want to invest in a product just for the short term or whether you'd like it to have a life after baby moves on from mash.
Cleaning: When it comes to preparing your bub's food, cooking is only half the job. Then there's the cleanup. Lots of fiddly parts take extra washing time. And be sure to check if it's dishwasher friendly.
Safety: Look for shatterproof material so you don't run the risk of bits of the device ending up in your little one's dinner. And look for plastics that are BPA, lead and phthalate-free.
---
9 baby food makers for busy mums
To help you find the most efficient food processors for your baby, we've compiled this list of fab brands available in Australia to get you started in your search.
Here are 9 of the best baby food makers in Australia for 2022:
1.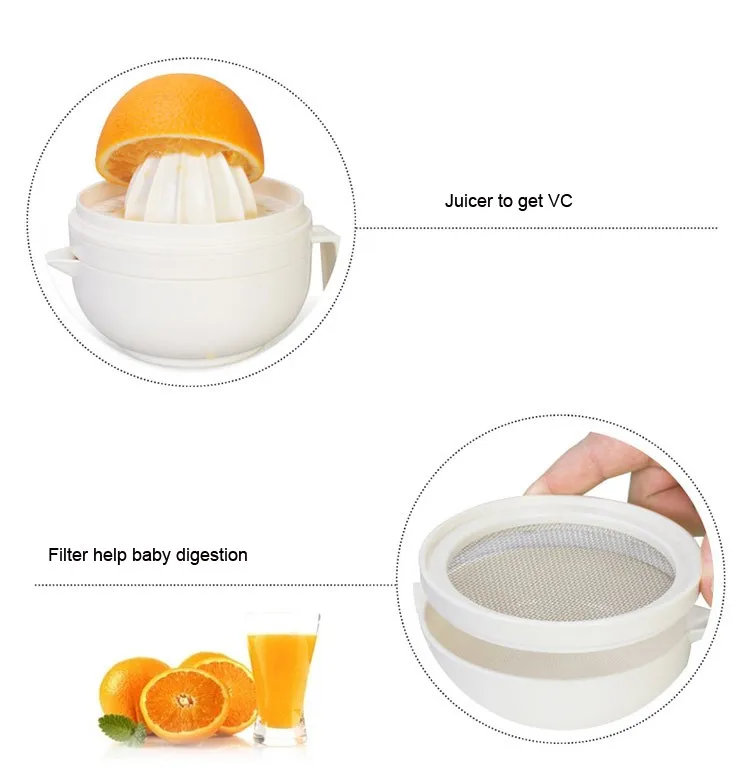 Beaba
Beaba Babycook Neo 4-in-1 Food Processor ($449)
The ultimate all in one baby food maker, the Beaba Babycook Neo steam cooks, blends, reheats and defrosts, all in 15 minutes or less. With a unique pulse-blend feature that adjusts from a fine to a chunky puree, you can be sure what you cook up for your goldilocks will be just right.
Functions: Steam blend, defrosts and reheats
What's included: 1.25L glass bowl, stainless steel steam basket
Optional extras: Grab a Babycook recipe booklet for ideas
---
2. Tommee Tippee
Tommee Tippee Quick Cook ($164.95)
Steam fruit, vegetable, meat and fish then blend for nutritious homemade baby food at the push of a button. Use the automatic timer to set steam and blend times for 'Michelin starred' mush meets five-star convenience.
Functions: Steams, blends
What's included: Jug, steamer basket, spatula stored in the handle
Optional extras: Pair it with a Tommee Tippee magic mat for mess-free meals
---
3.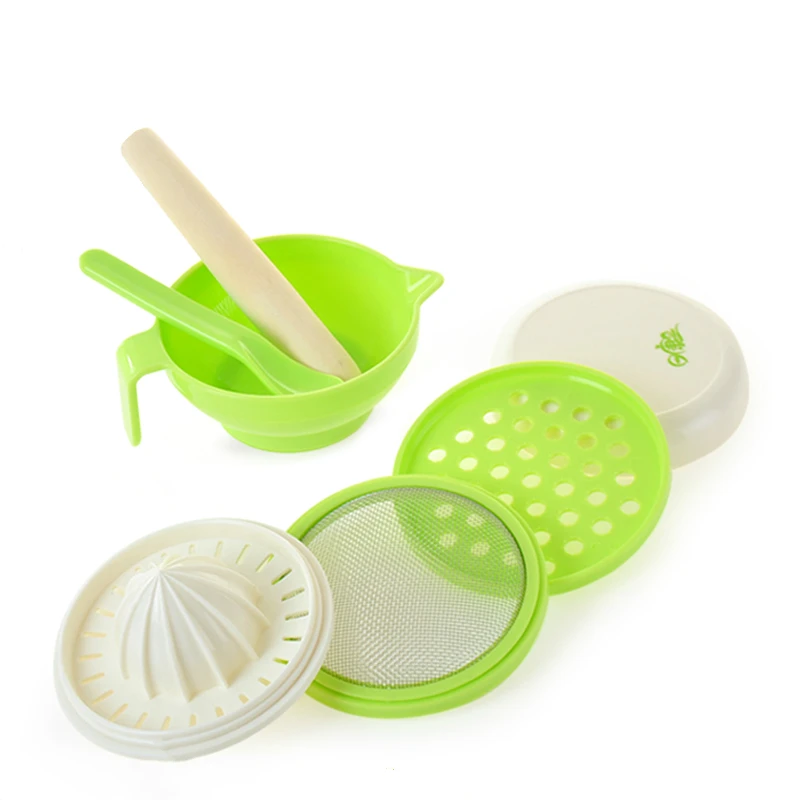 Philips Avent
Avent 4-in-1 Healthy Baby Food Maker ($249)
You can't get much easier than this one jar wonder. Steam circulates upwards from the bottom, making sure all the ingredients are evenly cooked without boiling. When it's done, simply flip the jar over and blend.
Functions: Steams, blends, defrosts and reheats
What's included: Jug, spatula, storage pot and recipe booklet
Optional extras: Store leftovers in the Avent Fresh food storage pots
---
4. NutriBullet
NutriBullet Baby Food Blender ($89)
A complete mealtime solution, the NutriBullet baby food maker blends, purees and chops food to the right consistency for baby's stage of eating. It comes with adorable cups and a freezer tray for simple storage of homemade baby food, and in the name of less mess and stress, every component is dishwasher-safe.
Functions: Purees, blends, chops
What's included: Blender, freezer tray, storage cups
Optional extras: N/A
---
5.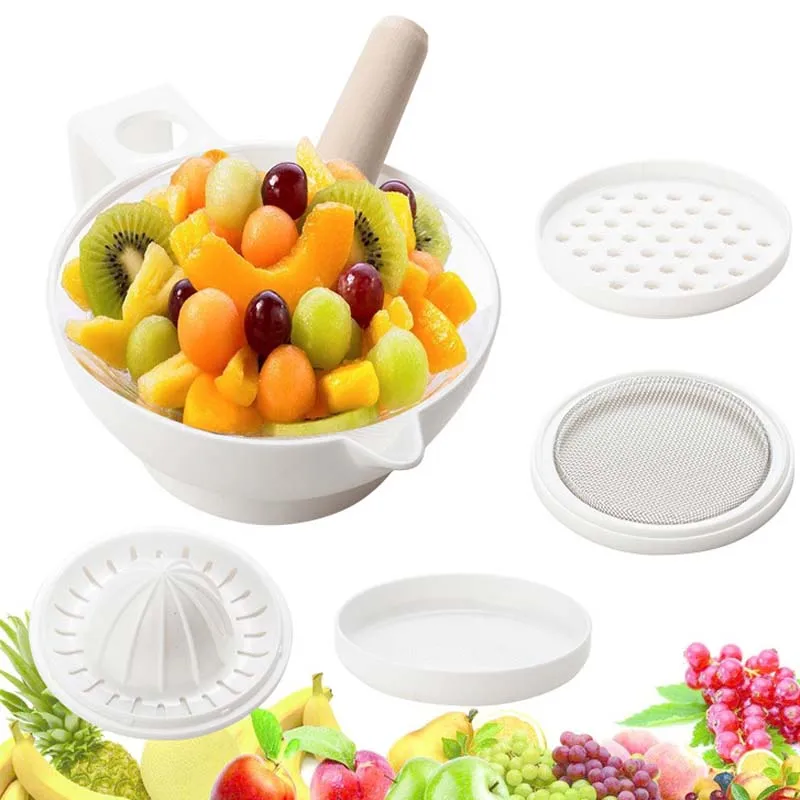 Chicco
Chicco 4-in-1 Easy Meal Steamer Blender ($129)
Cut your prep time in half with the Chicco 4-1 Easy Meal Steamer blender. Use the built-in mini mandolin to slice veg straight into the cooking basket, then simply steam, blend and the job's done.
Functions: Slices, steams and blends
What's included: Steamer, cooking basket, cut express file, recipe book
Optional extras: N/A
---
6. Cherub Baby
Cherub Baby Food Preparation Unit ($129.49)
Packed with features, the Cherub Baby Natriblend is a baby food maker. Not only does it heat, steam and blend all your bub's solids, it can also warm up milk pouches and even sterilise your bottles and accessories. Clever.
Functions: Steams, cooks, blends, warms and sterilises
What's included: 2 steaming chambers, jug, LCD screen, Cook Book
Optional extras: Pair it with On the Go Food Pouches and Food Pouch Spoons
---
7.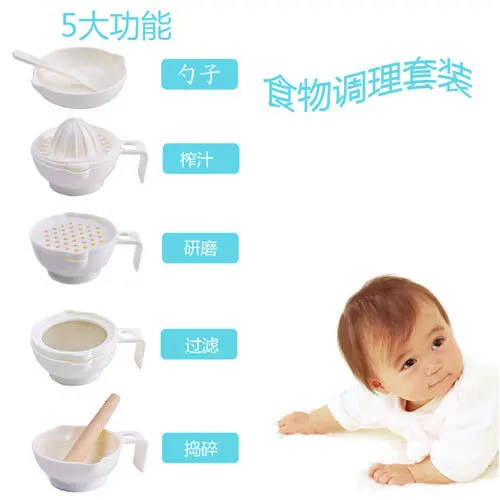 Green Sprouts
Green Sprouts Baby Food Mill ($27.89)
For those times when you don't need to start from scratch, this handy gadget is a great way to make mash from pre-cooked fruit and veg. With no batteries or electricity needed, it's a simple, low-cost solution that you can take anywhere. It even separates seeds and skins from purée.
Functions: Purees
What's included: Hand mill, built-in serving bowl
Optional extras: N/A
---
8. OXO TOT
Oxo Tot Baby Food Mill with Silicone Feeding Spoon ($49.99)
With a contoured body, non-slip grip and non-skid base, feel confident knowing the food won't fly everywhere (at least until after you've served it to bub). You can also easily add liquid to control puree thickness, and the trough in the base catches any mess.
What it does: Purees
What's included: Hand mill, feeding spoon
Optional extras: N/A
---
9.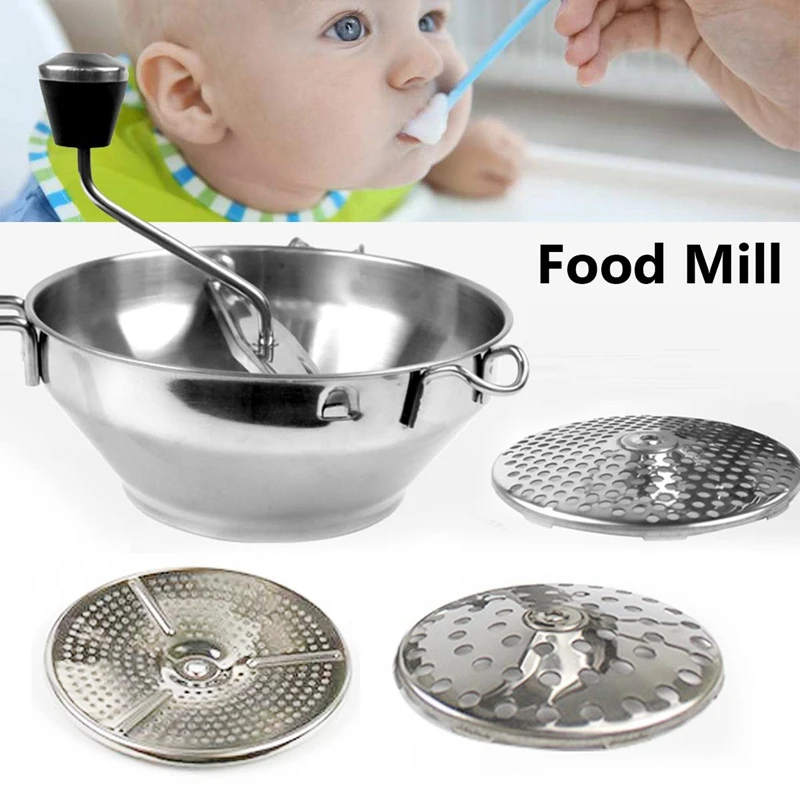 Kitchenaid
Kitchenaid Mini Food Processor ($149)
If you're happy to pre-cook your poppet's food, most baby food processor's can take care of the mashing part for you, but they can be big and bulky. The Kitchenaid Mini Food Processor is just the ticket – it doesn't take up much space and you can easily chop, mix, and puree coarse or fine food at the press of a button. And you can use it long after your baby's moved on from mush.
Functions: Chops, mixes and purees
What's included: Bowl, lid with drizzle basin
Optional extras: N/A
---
What is a food maker?
The best baby food maker is a benchtop appliance that makes preparing baby's first meals easy, quick and enjoyable. Some makers puree food to the perfect consistency, others take care of everything from defrosting to steaming and even chopping.
Do you need a special appliance to make baby food?
If you'd prefer to use your existing steamer or food processor to make baby's meals, go for it.
Many parents who choose to use a prep machine do so for the convenience it brings to food preparation.
Is it cheaper to buy baby food or make it yourself?
Without any doubt, it is more cost-effective to make your own baby food using fresh ingredients than to purchase ready-made baby meals at the supermarket or even home-delivered. Plus, by making baby's first foods yourself, you have the peace of mind of knowing exactly what goes into every spoonful.
---
This list is lovingly curated by our Editors and we may (or may not!) receive a payment if you purchase from links on this page. See our Disclosure Policy.
Know a product we should add to our list? Contact us and let us know.
Find more products for starting solids in these roundups …
When little ones reach a new milestone in their feeding journey, it's an exciting time for everyone. Whether they're just starting solids or packing school lunches, here are a few handy articles to help along the way:
Read this: First foods – A helpful guide to introducing solids
Posted in Starting Solids.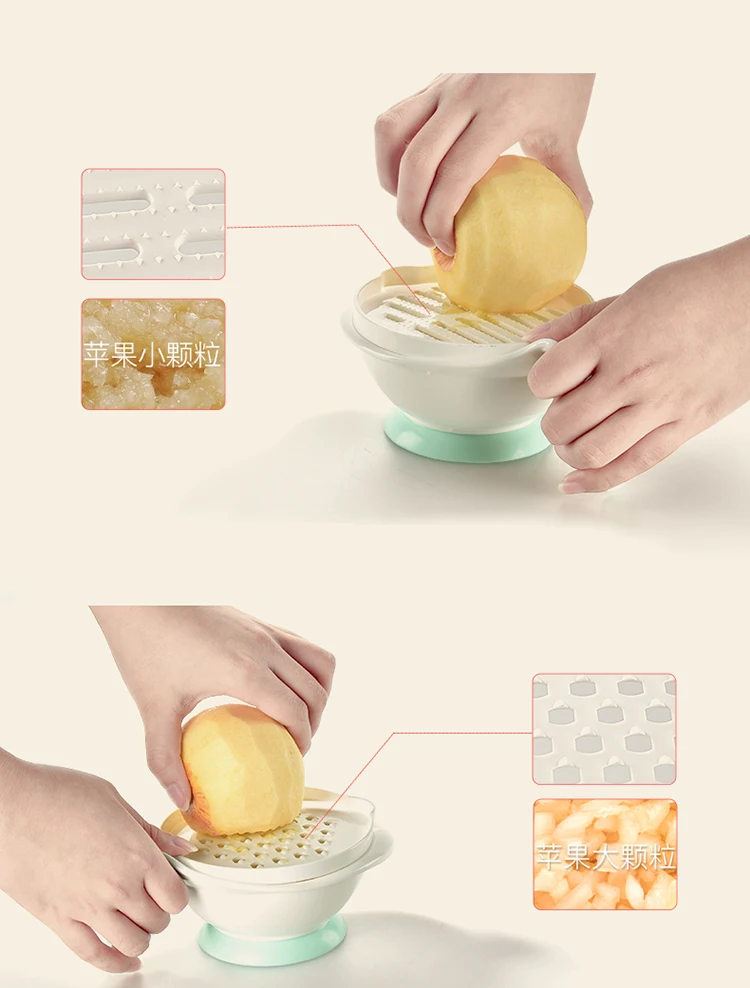 Share On
0015 3 cups (300 ml)
Introduction
La Reveuse pays special attention to your small kitchen equipment. A fresh, healthy, comfortable and quality life is what La Reveuse blenders, juicers, food processors, choppers, sherbet makers and other household kitchen appliances can offer you. Let everyone enjoy and easily prepare delicious food and drinks at home.
Are you looking for a tiny food processor for occasional use? This tiny item works great and requires very little storage space. It is designed to be your reliable assistant in the kitchen for preparing small meals. The high-strength stainless steel blade is controlled by a precise one-touch pulse control button, making it easy to grind and puree. This allows you to easily prepare ingredients for large recipes, as well as baby food for your baby and your favorite side dishes. The one-touch pulse control button makes precise and easy slicing possible. Serving size 1.3 cups for a cutting bowl, which is great for preparing baby food.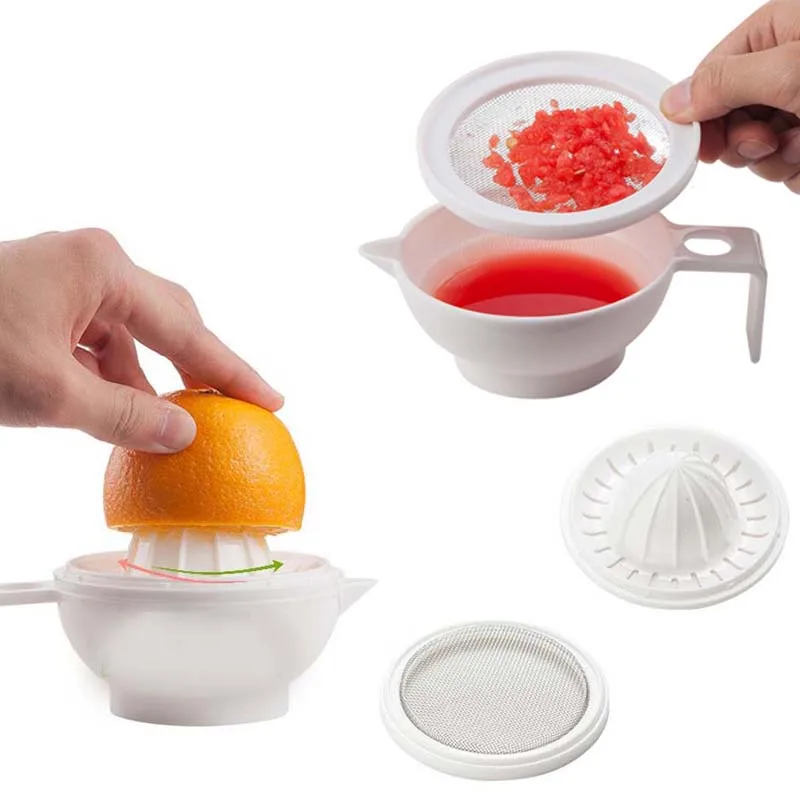 With its long performance, it quickly grinds foods such as onions, vegetables, herbs, chili peppers, fruits, nuts and meats. Anti-slip feet and a safety lock lid ensure safety. Completely disassembled, easy to assemble and clean.
What's in the bag
La Reveuse x 1 Electric Mini Chopper
How to use the La Reveuse Electric Mini Chopper
This is an easy to use mini food chopper. Just put all the pieces together. Place the plastic container on the machine's engine. Now secure the blades in the center of the plastic container. Now place food or ingredients and close the lid properly. Plug the grinder into an outlet. Press the button to start grinding the ingredients.
FAQ
Can I use an electric grinder in Australia?
I'm sorry but Australia can't use it. It has 120V, 60Hz, US plug.
Plastic bowl?
Yes, plastic bowl.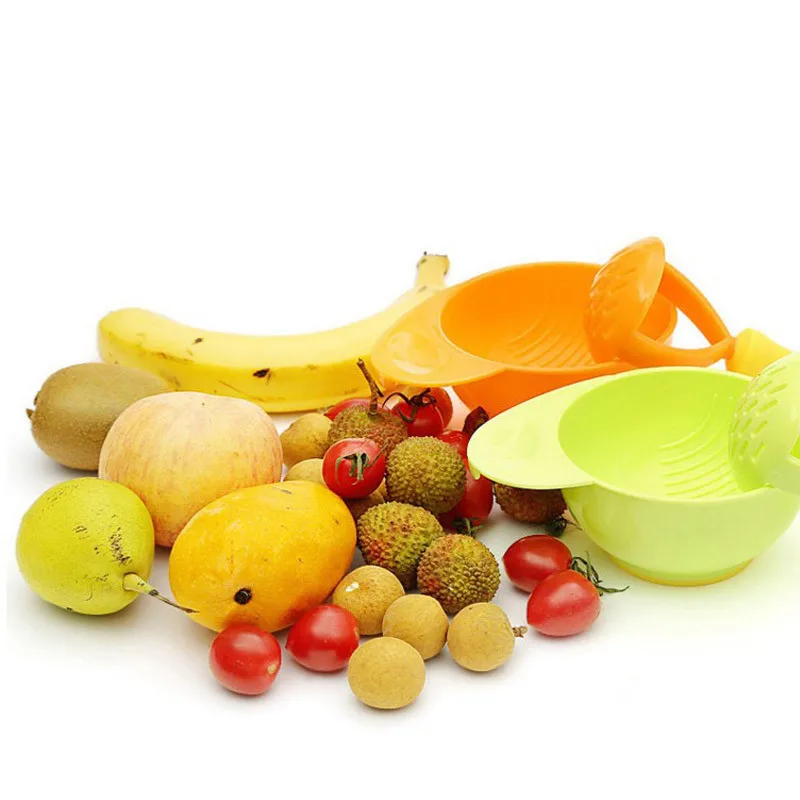 Can rice be ground into powder?
No, he cannot grind rice into powder. Designed for chopping meat, mixing and cutting vegetables.
Is this a cordless mini food processor?
No, this is not a wireless processor.
Does he knead avocados well?
Yes, it can mash an avocado.
Can carrots be cut?
Carrots do not shred, but cut.
Posted in La ReveuseTags: Chopper, Electric Guitar, FOOD, La Reveuse, La Reveuse LARB1809 Mini Electric Vegetable Chopper, LARB1809, Mini, Vegetable
The cost of education in Australia
The cost of education in Australia often costs more than in the US and UK.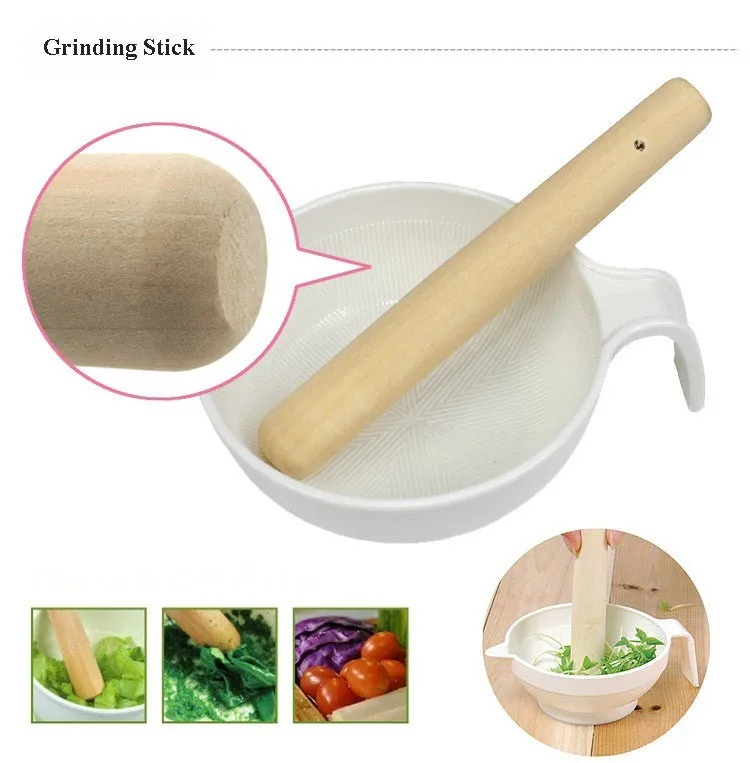 Australia remains a very popular academic destination. Last year, a record number of foreign students left to study in Australia - more than 650,000 people.
Below we will talk about how much it costs to study in Australia, and why this country is so popular among students from all over the world.
What do students in Australia pay for?
Despite the high cost of education and living, Australia consistently remains one of the most popular student countries.
According to most foreigners, the high prices are justified, because Australia is:
one of the best academic systems in the world
a wide range of top-notch universities
full English education
one of the safest countries in the world
highest standard of living
great combination of big cities and wilderness
numerous scholarships that help pay for studies
excellent job prospects after graduation
All this and more makes Australia an ideal destination for students with a wide variety of majors and interests.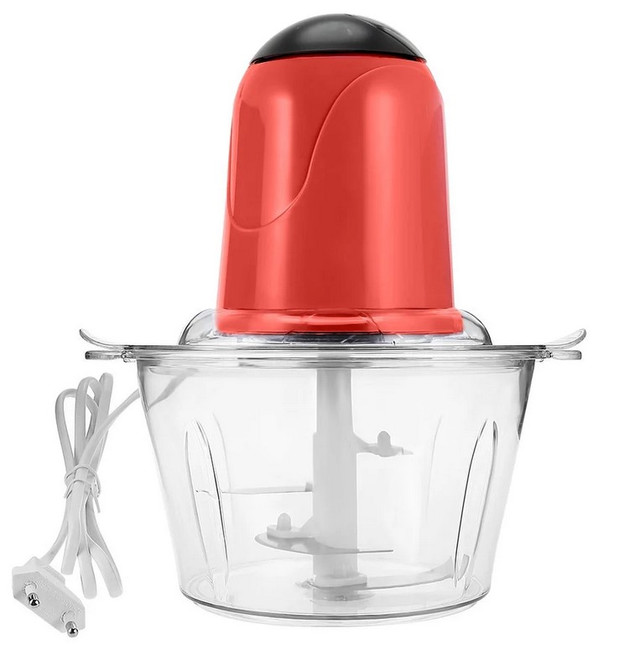 How much does it cost to study in Australia?
The cost of education in Australia is calculated for individual subjects, which means it is different for each student. Australian universities usually post the cost of individual courses on their websites so that the student can independently calculate how much his education will cost.
There is another feature: foreign students of Australian universities pay tuition only once a year - at the very beginning of the academic year. But do not worry, because in Australia there are many scholarships and financial support programs specifically for foreigners.
Undergraduate studies in Australia
The cost of undergraduate studies for international students depends on the chosen program, specialty and educational institution. On average, a bachelor's degree costs from $15,500 to $35,000 per year. Traditionally, programs in the field of veterinary medicine, medicine and law are the most expensive.
Tuition fees for a master's degree in Australia
As at the undergraduate level, each university in Australia sets its own tuition fees at the graduate level. On average, graduate studies cost between $90,153 $17,000 and $38,000 per year.
The most expensive master's programs include those in medicine, dentistry, law, and business.
How much does it cost to study at the best universities in Australia?
Leading universities in Australia are located in large cities and are among the most expensive educational institutions in the country.
Here's how much it costs to study at the top three universities in Australia:
National University of Australia - $21,500 - $37,000 per year
University of Sydney - $27,000 - $44,000 per year
University of Queensland - $19,000 - $35,000 per year
In all of Australia's leading universities, medical and business programs are the most expensive.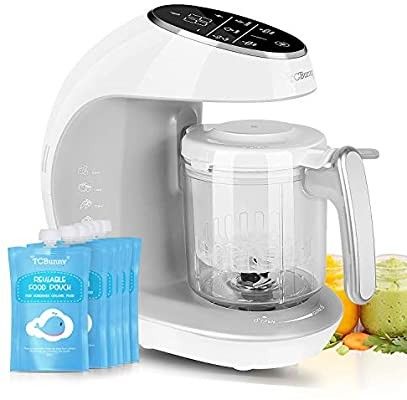 Their cost may exceed $46,000 per year.
>> Download Australian Universities Brochures
Are there cheap universities in Australia?
A good way to save money on your studies is to enroll in one of the relatively inexpensive universities in Australia. Here are some educational institutions that offer quality and affordable education:
Flinders University - from $7,000 per year
University of Wollongong - from $14,000 per year
University of New England - from $14,000 per year
University of Victoria - from $16,000 per year
Another way to pay less to study in Australia is to get a scholarship. Fortunately, many Australian universities offer scholarships for international students.
>> View full list of universities in Australia
Extra costs for students in Australia
Living in Australia is not cheap. During your studies, you will pay for rent, food and transportation, buy clothes and essentials, spend money on travel around the country and leisure (after all, there is always something to do in Australia!).