Baby food london
Lune + Wild, delivering Seasonal Baby + Children's Meals
Handmade Baby & Children's Food, Delivered.
Shop now
Save time, without compromise.
Deliciously different, handmade Baby + Children's food.
Made with only Organic, seasonal and fresh ingredients.
Delivered in recyclable packaging. Serve in moments!
Toddler
Childhood favourites with a delicious + nutritious twist. Loved by little ones.
Weaning to Pre-School
Tailored to every stage
Freshly Handmade
100% Organic ingredients
Home Delivered
Ready to serve in moments
How it works
1. Pick your meals + healthy snacks
2. Choose your delivery day
3. Meals arrive frozen ready to heat & serve
Enjoy more time with family!
Buy Now
New! Finger Foods + Healthy Snacks
Nutritious, and expertly balanced with our Paediatric Dietitians.
Try our new range of delicious muffins, falafels and oatie bites
Shop now
Hassle-free mealtimes
Vegetables galore, pies, pastas and more! With the season's finest Organic ingredients, we make childhood classics with a delicious twist.
Explore the range
Healthy Variety
Surprise your little one with a wide variety, helping develop their curiosity + confidence with food. Starting with a broad palette is proven to help avoid later fussiness!
Order now
Developed with Paediatric Dietitians
Expertly balanced to help your child thrive. Our recipes are science-backed. We pair the right proteins, vitamins + essential fats to support healthy growth.
Meet the team
Less waste, more control
We deliver frozen so the meals last longer.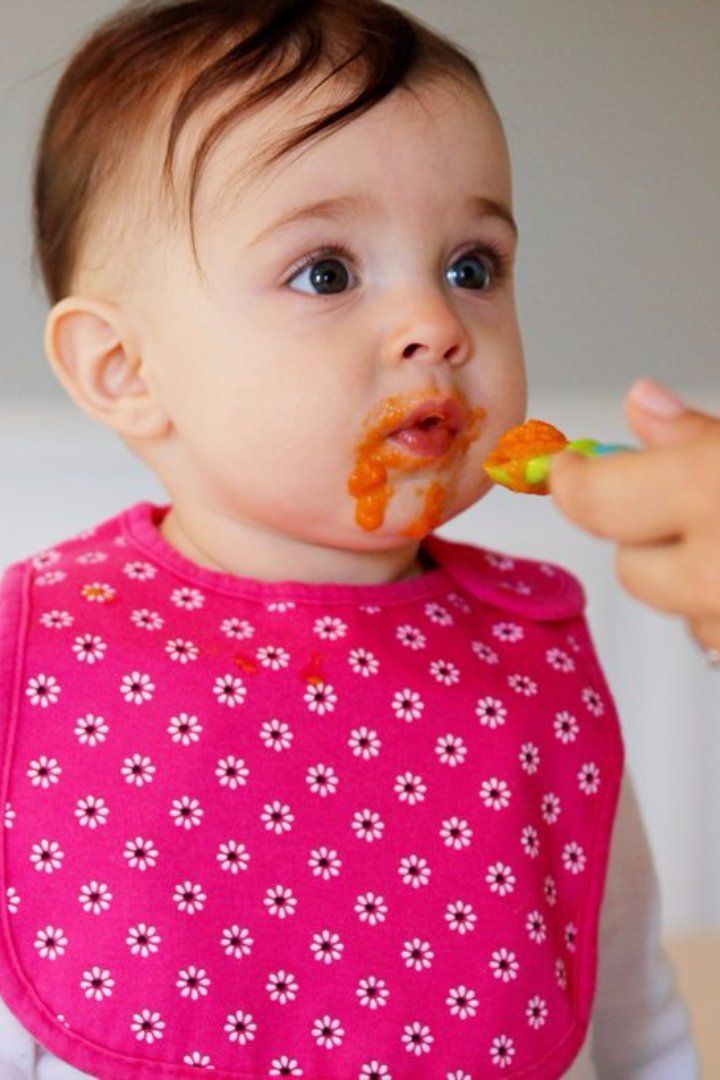 You choose the portion size, so nothing goes to waste.
Our packaging is recyclable or home compostable, delivered by zero-emmission bicycle or van.
Order now
From our customers
Emma
"Great value, delicious food delivered promptly. Love it and more importantly so does my baby!"
Samantha
"With Lune + Wild I get time back to myself. With little effort you get a lot of benefit."
Harriet
"Nutritious, delicious and so convenient. I love the variety and my daughter has always enjoyed the flavours and textures"
View our Trustpilot
FAQs
What are your delivery days? Tuesdays + Thursdays. Order by midday the day before.
Where do you deliver to? All of mainland UK.
Do I need to be home? No, the meals will be left in a safe place or with a neighbour.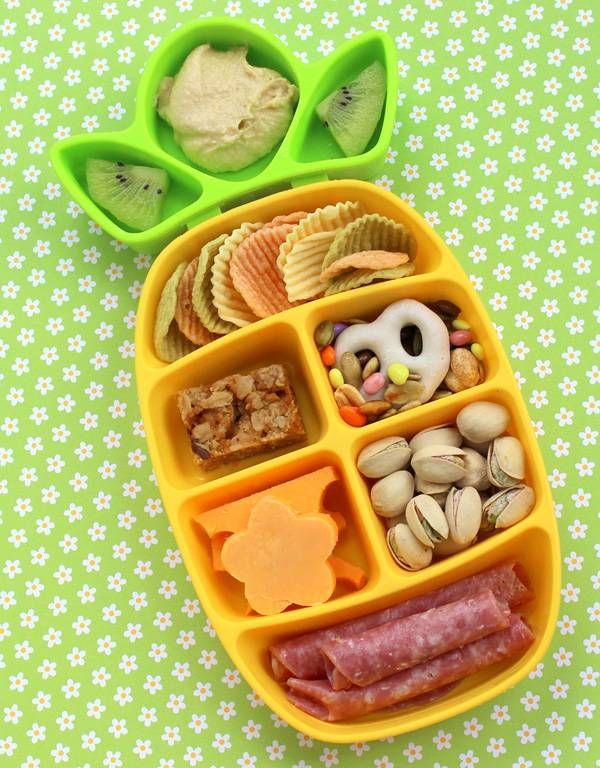 Are the meals frozen? Yes! They arrive in insulated biodegradable packaging.
How do I prepare the meals? Heat in the microwave or a pan.
If I subscribe, how do I cancel? Log in and manage your subscription anytime. There are no ties. You are in control.
Read more FAQs
Best baby and kids' meals for delivery to your home
A
s parents we all have the best intentions for our children's diets - but when you're working, they're fussy, or after-nursery or school-time is filled up with homework or a clingy baby, it's easy to fall back on another night of pesto pasta or fish fingers from the freezer.
That's why we were excited to discover how many of London's chefs and best home cooks have set up businesses making it easy for busy parents to fill the fridge and freezer with healthy, yummy food that's just requires a zap in the microwave for a quick, nutritional supper.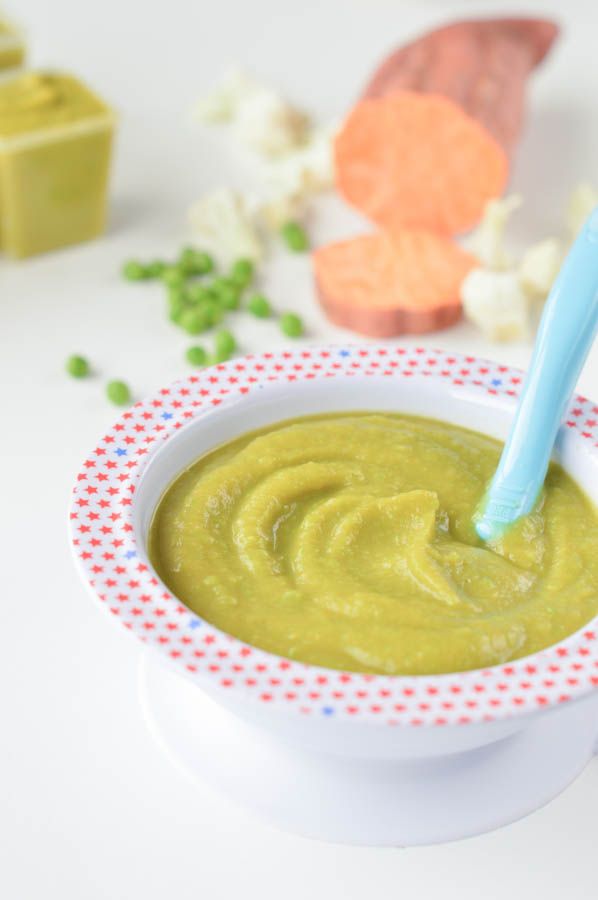 Not all the companies offer the same thing. Some offer finger food for babies, others offer larger meals for older kids. Some have thoughtful packaging, some focus on encouraging your kids to be more adventurous in their diets by helping them cook their own meals. Here we take a look at the best kids and babies' meal delivery services.
Note that for children with allergies, some companies can personalise meals (such as Pots for Tots), whilst others are unable to change recipes. Always get in touch with the brand to check what else might be cooking in their kitchens. Make sure to factor in shipping costs too - most depend on the number of meals you're buying so we've just included the meal cost below.
None of the options are cheap - it's always going to cost less to use your own raw materials to batch cook for the freezer or blend your baby's purees. But they do all offer convenience and promise that the children's meals are packed with nutrients (rather than factory-made and poured into long-life pouches) and, most importantly, are freshly home-made.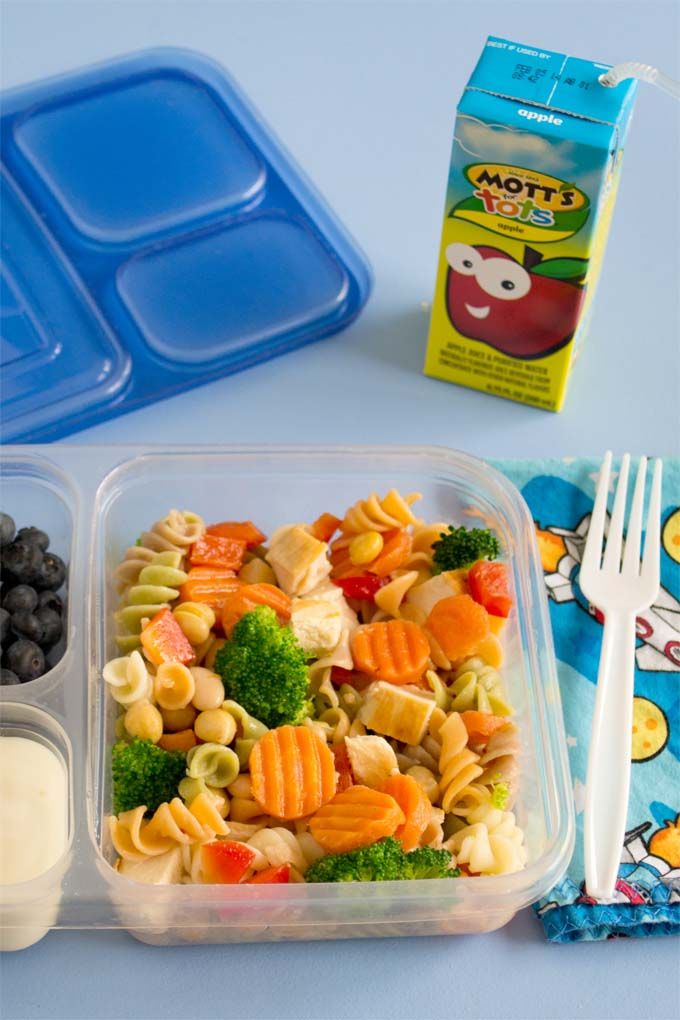 Here we've put a wide range of children's food services through their paces to check which got the thumbs up from our baby, toddler and older children testers, and which were best-loved by busy parents.
Benji's Bites
Benji Bites
Hanna, who's behind Benji's Bites, has two toddlers of her own and you can see that she is familiar with busy parenting-life from her super-conveniently packaged frozen cubes. They arrive in a freezable pouch full of individual frozen cubes, so you can use a few bolognese cubes for an older child, for example, or just one for a weaning one-year-old. You buy via a 'pick and mix' route so it's a great way to easily cater for differently-fussy kids.
The food looked and tasted as good as you'd make yourself (if you're a good home cook!), and my testers aged 1, 3, and 5 all gobbled up a fish pie and veggie chilli. You can also buy vegetable sides like peas and carrots and even pasta, but these seemed less worthwhile when it's so easy to heat up yourself at home.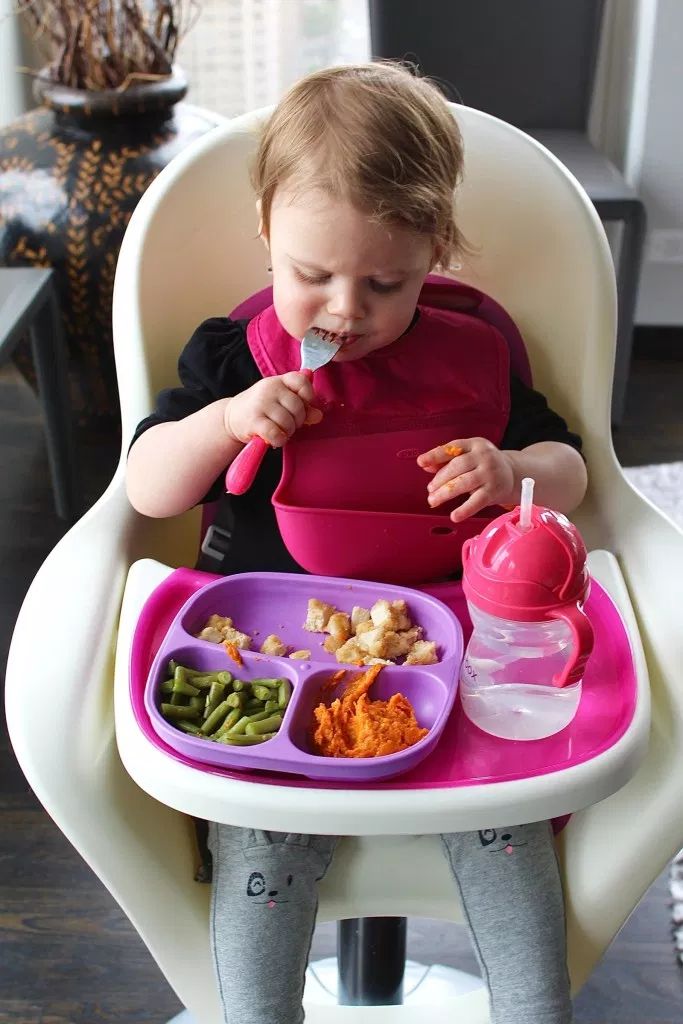 It didn't take up much freezer space and we loved the leaflet explaining ways to reuse the packaging (including keeping slugs off plants with the puffin wool liners).
The meals went down a treat - we'll definitely be ordering this again!
£4.80-£7.20 for 12 meal cubes.
Buy now £4.80, Benji's Bites
Pots for Tots
Pots for Tots
This food delivery service for babies, toddlers and young children keeps it beautifully simple. There are no meals you won't have heard of, or intricate cooking instructions. The menu contains just eight items including Bolognese, fish pie, chicken casserole, lasagna and beef stew. There are two sizes - 200ml for babies and toddlers up to two, with blended veg that are easy to eat; and 250ml for older kids with finely-chopped veg. You will also find 'specials' which change monthly if your kids prefer variety.
Our child testers really enjoyed these meals - especially the tomato-y Bolognese with star pasta, and the fish pie - they really did lick the bowl.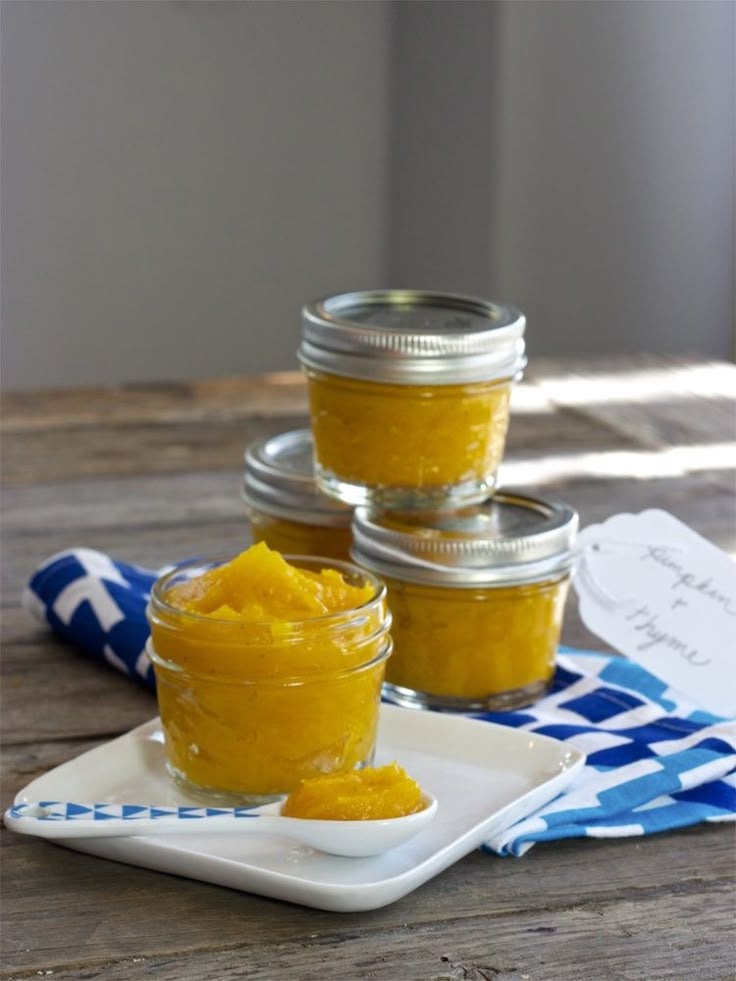 Their mum loved the fact that there are four or more types of vegetable in every recipe and all the meat is free range and organic. The pots are all recyclable and can be heated and eaten directly, which testers loved because they were easy to eat whilst out and about and make cleaning up a breeze.
This is a simple freezer-filling service with great quality produce and an easy-to-order website.
From £3.99/pot, minimum order eight pots.
Buy now £3.99, Pots for Tots
Lune & Wild
Lune + Wild
Two of Lune & Wild's recipes - Mexican sweet potato and bean chilli and moussaka - have become favourites for all the family of testers, parents included: we want a have family-sized order!
These pots also come in different sizes: frozen weaning cubes for babies (such as green orzotto with roast squash and celeriac, leek and mushroom pie), toddler meal pots (shepherds pie; five-veg pasta) and seasonal meal pots for kids aged four and older.
Our child testers loved these seriously delicious eats, as, clearly, did their parents.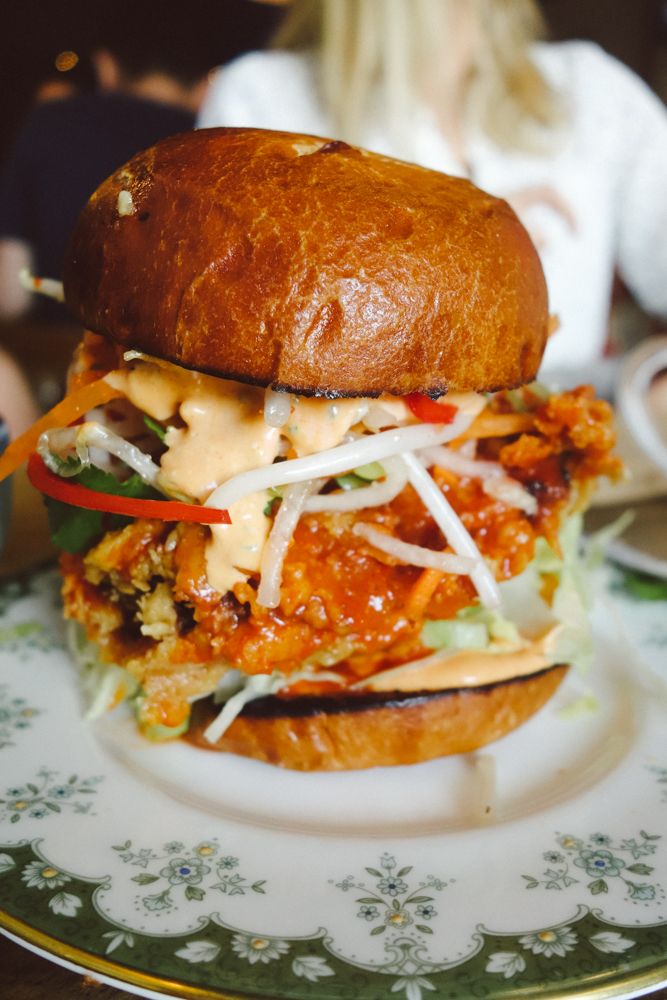 Menus are seasonal so there are lots of options and there are nice recipes on their website to cook at home too. The pots and boxes (all cardboard) easily stack in the freezer, which makes Lune & Wild a winner for easy children's meals.
From £3.80 for a toddler pot, or £38 for 32 baby meal cubes.
Buy now £3.80, Lune & Wild
Cook School - recipe box to get kids cooking their own meals
Cook School
Our four and six year old testers absolutely loved ripping open this recipe box - it's like HelloFresh or Gousto, but for kids. The four-year-old made a spinach and ricotta lasagna entirely by himself after watching the included video (via QR code) and following the picture (and written) instructions. He previously hated spinach but gobbled it up having very proudly made the meal himself.
Ingredients are top quality and all organised into ready-prepared quantities; there are special technique tips on, for example, how to grate or chop, plus food-related info and activity leaflets too.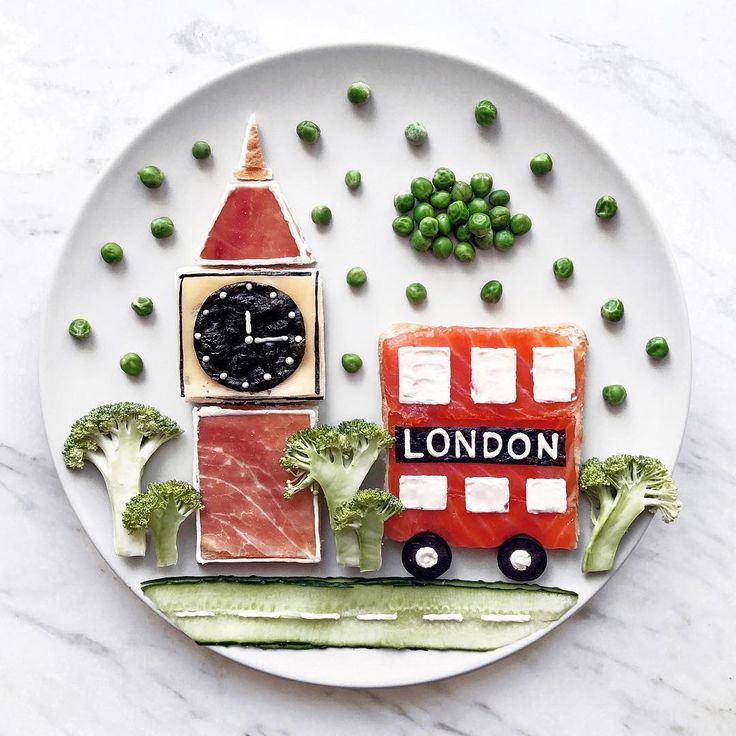 Other sample recipes include chocolate rye brownies, veggie curry, veggie sushi and soda bread. They're all vegetarian and it's part of a not-for-profit organisation helping children in schools to love healthy food. Almost all the packaging was cardboard or compostable too.
There's even a celebration cake recipe box (from royal wedding baker Claire Ptak) so kids can whip up a birthday cake. The testers haven't stopped talking about their pride at preparing their Cook School recipes by themselves.
£22 per box or £20 for subscribers.
Buy now £22, Cook School
Poppets Baby Food
Poppets
This is the cutest-designed baby food you'll find. It comes as jewel-coloured frozen cubes lined with parchment paper in brown cardboard boxes that are super easy to stack in your freezer. All the food is fresh, organic and seasonal where the recipes change frequently. There are no preservatives or pasteurisation which you'd find with most supermarket pouches. The packaging was all biodegradable or recyclable too, and the meals were so varied and interesting for weaning your baby.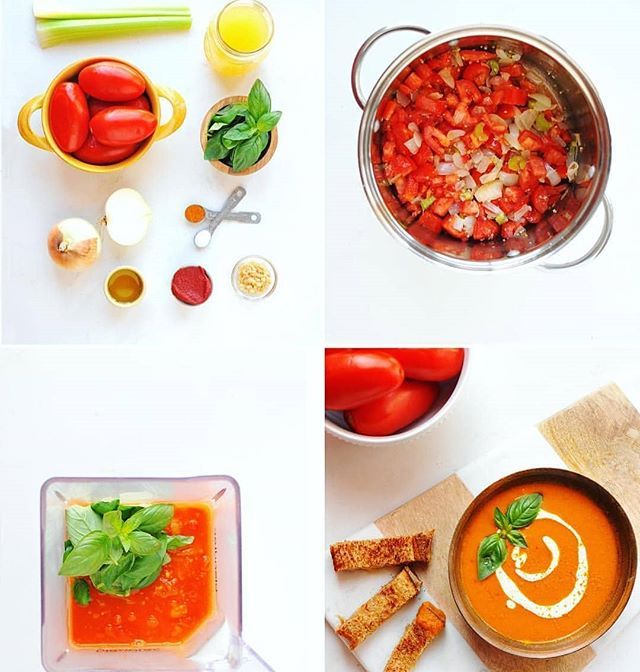 Recipes wouldn't sound amiss at your average dinner party - they included coconut dahl with spinach and cherry tomatoes (our baby tester used it as a meal and face pack), crushed chickpea, courgette, peas and mint, fruity chia puddings (one of our baby tester's older brothers gobbled up a winter spiced pear chia pudding and asked for more) as well as simpler blends like broccoli and pear.
The website has lots of ideas for how to use the cubes as well as on their own (our favourite were blending to ice cream). You can build your own bundle by picking different categories or go for one of Poppets' options. A very convenient way to wean a baby into an adventurous eater.
£36-£45 for 24 cubes (depending on one off or subscription order).
Buy now £36, Poppets Baby Food
Little Eco Eats
Little Eco Eats
A different kind of kid food delivery service - the entrepreneurs behind Little Eco Eats prepare super-sustainable food bags for children's parties. Rather than the usual bin bag full of crisp packets, chocolate wrappers and plastic yogurt tubes that get sent to landfill, here you receive a cotton bag full of beautifully-presented food all in plastic-free or compostable packaging.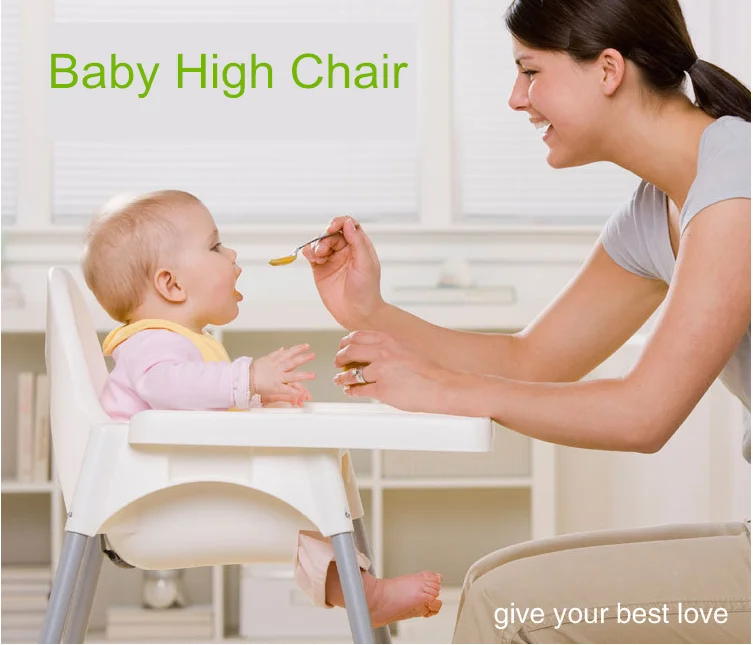 Our kid testers loved their star-shaped cheese sandwich, crisps, mini jam jar of jelly, and weeny enamel cups filled with star-shaped cucumber and carrot discs. You can add other treats, fruit or drinks too, and you give back the cups and any packaging you can't compost for the company to do so for you. It's not cheap -  but it is a zero waste kids party caterer where the gingham napkin and enamel and glassware made our children feel like royalty!
£10 per bag.
Buy now £10, Little Eco Eats
COOK Kids Meals
COOK
This is a children-focused spin-off of the COOK frozen meal range. You can order one of a choice of 15 meals including meatballs and spaghetti, paella, bolognese and fish pie. Only three are suitable for vegetarians.
The portions are generous, serving two toddlers or one older child, and are reasonable at £2.75 per portion with free home delivery if spending more than £4. Our testers loved the dinosaur chicken pie (with a puff pastry dino on the top) but said their school dinner ladies' macaroni cheese was nicer than this one.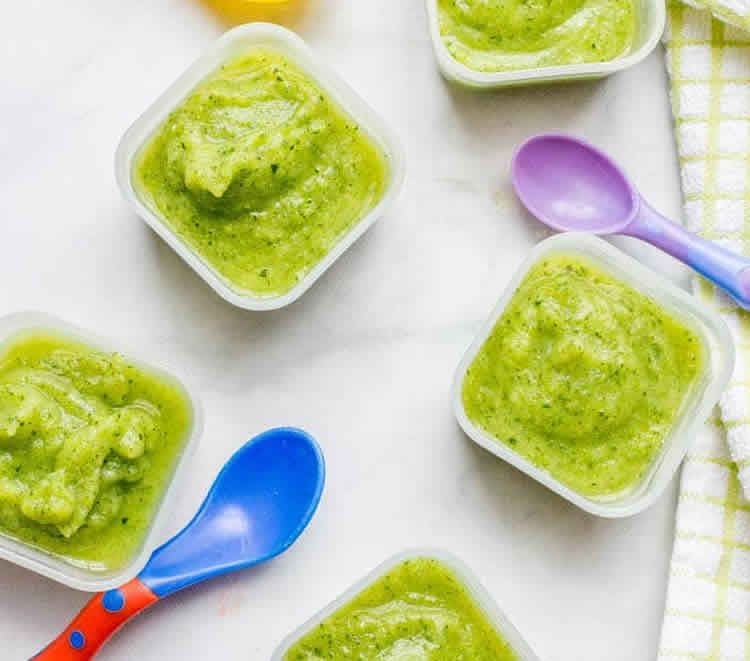 There are no additives or preservatives and no added salt, although they're definitely aimed at children rather than young toddlers or babies. For every meal bought from the kids' range, COOK provide a school meal for a child in need.
£2.75 per meal.
Buy now £2.75, COOK Kids Meals
Mamamade
Mamamade
This London-based, plant-based baby and toddler food business has a really vast range of options to keep little tummies full, and give parents some spare time back. They offer pureed blends, full meals and lots of finger food options, packaged in colourful, frozen ready-meal style packaging, all of which can be returned, composted or recycled.
Our toddler testers gobbled the fab pancakes (beetroot and apple, mango, banana, or spinach) at a pace, and our parent tester said the finger foods like red pepper polenta fingers were brilliant for on-the-go meals during day trips and whilst travelling. The meals, which last four months in the freezer, were more hit-and-miss: our tester loved the lentil shepherds pie, but not the kale pasta.
The parent tester's downside was that the roomy packaging takes up a fair amount of freezer space, but it's easy enough to decant into smaller bags.
£33 for 14 meals, free delivery for subscribers.
Buy now £33, Mamamade
Jess Cooks
JessCooks
The eponymous founder of Jess Cooks set up her business because she couldn't find premium quality, ready-made food for children over the age of four. She found the only options were toddler meals, or salty, sugary or fatty supermarket adult meals.
Her frozen food meals often contain just the sauce of meals - so you don't waste money and freezer space on pasta or grains - and our kid testers asked for third toppings of the bolognese and mild curry (not something their parents had ever thought to offer them).
The range is more limited than elsewhere, but it's all really good quality food, including meat from an artisan butcher. The parent testers are putting in another order to fill up the freezer for lazy nights off cooking.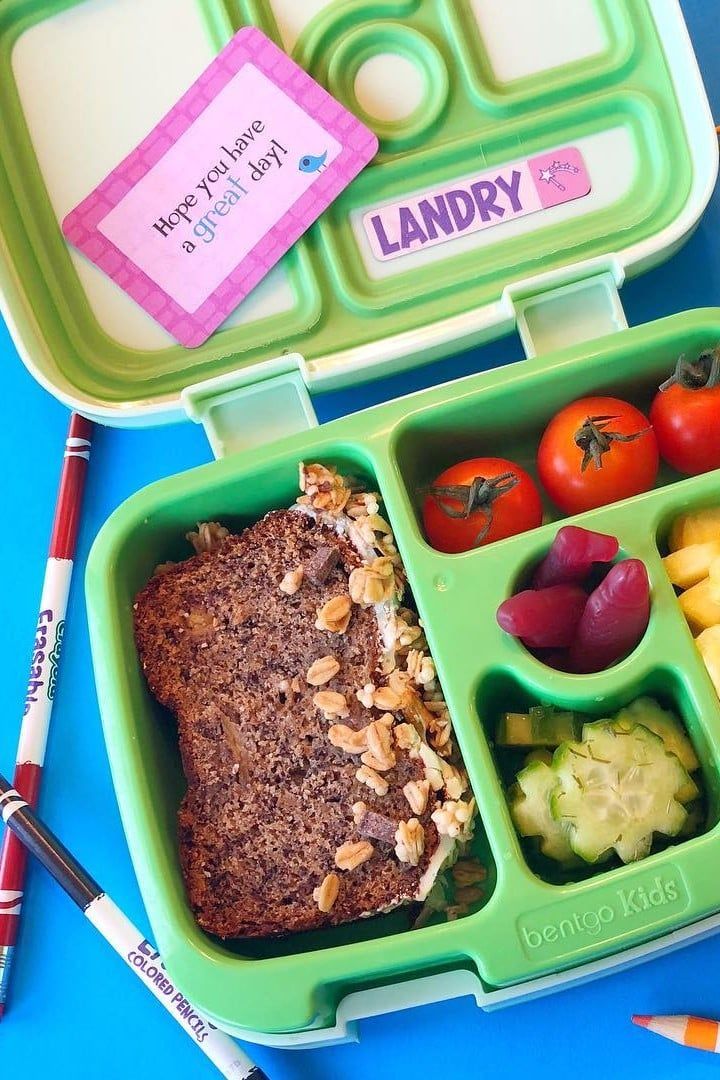 £3.99 for a generous one, or fair two portions, minimum order of four meals.
Buy now £3.99, Jess Cooks
Little Kitchen Social
Little Kitchen Social
Leiths-qualified chef Annabel, the founder of Little Kitchen Social, suffered from severe post-natal depression and relied on big batch cooking that she and her mum friends shared for their babies. Now her company makes delicious meals to help other knackered parents with weaning pouches (packaging biodegradable in eight weeks unlike supermarket pouches) for babies and young toddlers, meals for older toddlers, and finger foods such as cheddar scones and mini chicken burgers.
Our child testers rated the fish pie as the best of the batch. They enjoyed a big fish pie contest as it's a popular meal amongst these services! The mighty green risotto was a great healthy quick dinner too. South West London parents can also pick up the meals from Twickenham for free if they'd like, saving on delivery costs - something the other services don't offer.
£20 for 16 baby meals or £7 for two toddler meals.
Buy now £20, Little Kitchen Social
Omami
Omami
The virtuous-sounding leaflet which came with Omami explained: "our vision is to empower the next generation to share a love of food" and shows just how much the founders care about their subscription boxes of small batch, organic plant-based baby food.
The flavours were really interesting for baby weaning: mango and buckwheat breakfast pot (confession from our parent tester: she added Greek yogurt and polished it off herself) as well as strawberry, sweet potato, quinoa and avocado. This is the box for foodie parents.
Our tester said they wanted their babies to try all different kinds of foods without having to spend their lives slave to a cooker, so Omami was perfect for them - but did admit the flavours weren't always popular with her baby on first try.
Unlike most of the other boxes, these arrive ready to eat, and thanks to cold-press technology, can sit in the fridge for 14 days or frozen for one month.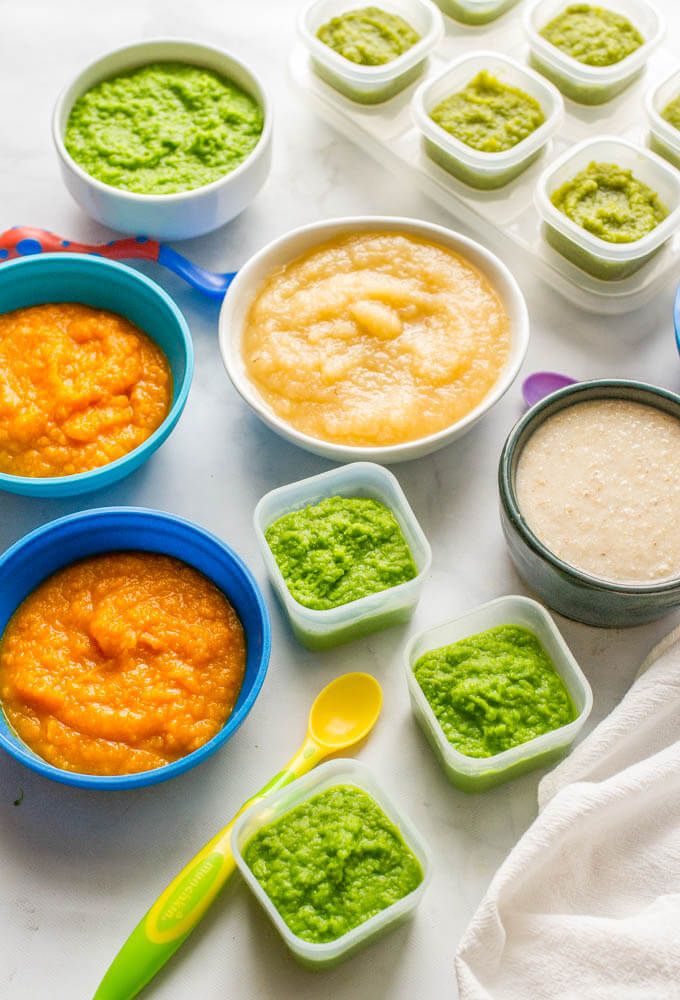 That tech does mean they come in plastic pots - but these are widely recyclable.
From £49 for 14 meals.
Buy now £49, Omami
Little Cooks Co
Little Cooks
This is another recipe box for children. It's letterbox-size, which is handy for delivery, but does mean there are usually extra ingredients to be purchased, such as milk, butter or veg - you're emailed in advance so it's easy to add to your shopping, but a little extra hassle.
There are two options - baking kits, and cooking kits, all are healthy and use some fun, unusual baking ingredients. Our child tester (a four-year-old keen cook) found the instructions simple and really enjoyed his carrot cake cookies and all the family polished off the beetroot falafel he made from a second kit. He was so excited to tell his school teacher that he'd cooked for the whole family. The extras in the box, such as seeds to plant, and stickers, are a nice touch too and subscribers can build up a folder of recipes.
£12.99 for a one-off kit, subscriptions from £9.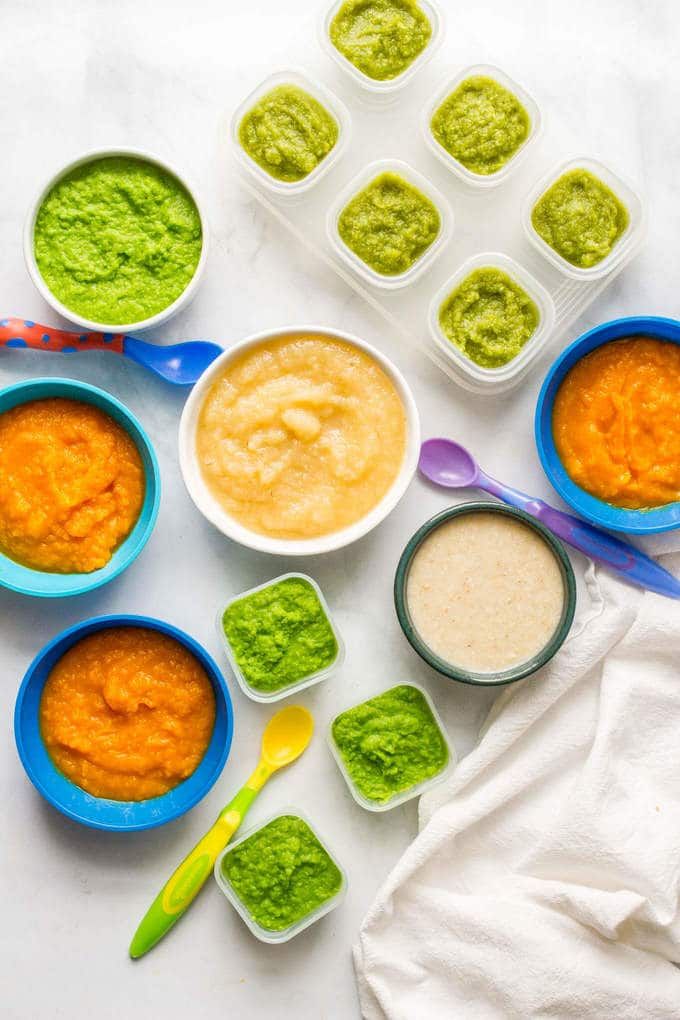 16 per box.
Also available at Ocado.
Buy now, Little Cooks Co
Verdict
This is a very difficult one to call! There wasn't a single bad meal amongst the many, many baby and toddler meals our testers chomped through - and the cooks behind them are all working hard to whip up meals children will love, whilst thinking about minimising waste and packaging problems. Lune & Wild's recipes were amongst the most adventurous and very tasty for all the family, but our favourites were the simplicity of Pots for Tots and Benji's Bites - the latter winning our best buy award for its thoughtful pick-a-mix options and squeezing lots of delicious meals into a little freezer space.
The Baby Show London Autumn 2022
---
receive announcements 05 August 2022 All articles
HomeExhibitionsUKLondon The Baby Show London Autumn 2022
---
I plan to visit Scheduled
Remind me of an event
---
Children's goods and toys (57)
Children's goods, Children food, Children's clothing and footwear, toys and games, Educational and educational games
ParticipateFind a hotel
Also recommended:
The Baby Show London Autumn 2022 takes place from 21 to 23 October in London, UK.
You can see the exhibited products and sections of the exhibition below, in the "Additional Information" block. The full list of participants in The Baby Show London Autumn 2022 is posted on the official website of the exhibition and is constantly updated. You can also find exhibitors from the previous year there. The business program of The Baby Show London Autumn 2022 is usually published closer to the start of the event.
Your personal calendar
Add The Baby Show London Autumn 2022 to your calendar so you don't miss out on an important event. Create your own event schedule.
Planning a solo trip to The Baby Show London Autumn 2022?
How to get to the Olympia London exhibition center can be found in the location directory or on the site's official website. Also use Google Maps, which allows you to build routes using public transport. Do not forget to check the place and dates of the exhibition on the official website and in the calendar of the exhibition complex.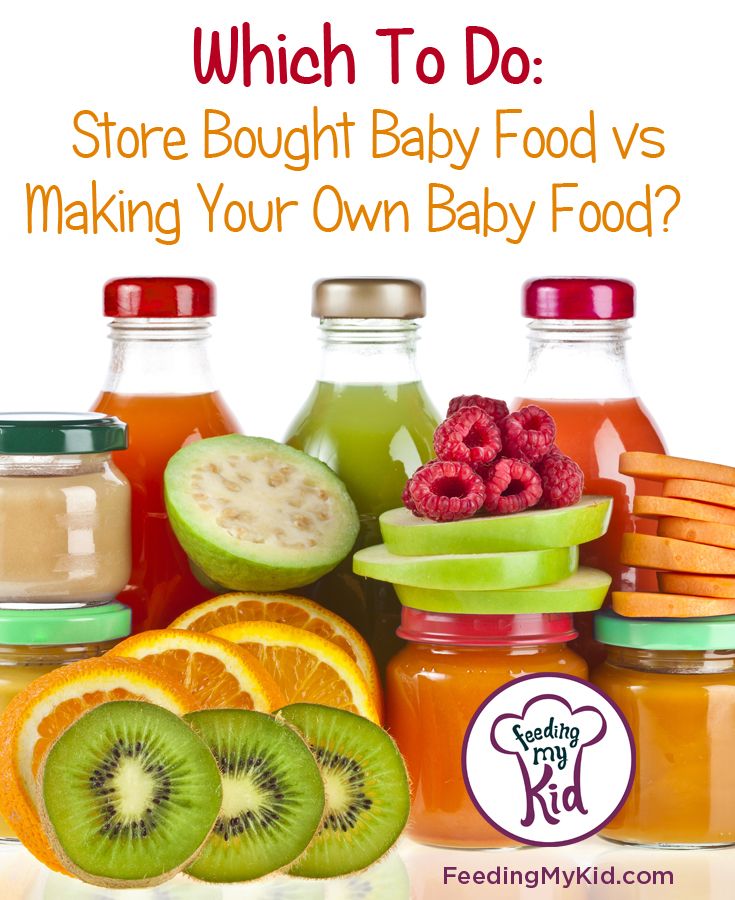 The event can be rescheduled, canceled, combined with a similar project. Please note that Expomap is not the organizer of the event and is not responsible for any inaccuracies in the information provided.
---
Additional information and services:
Find a hotel
Rent a car cosmetics, products for nursing mothers, strollers, playpens, car seats, child safety and development devices, household and electronic baby care products)
Products for expectant and nursing mothers
Preparing for pregnancy and childbirth
Means and equipment for child care
Educational and educational toys, games, constructors
Soft toys, dolls
Goods for children's creativity
Electronic and computer games
Mechanical, interactive, wooden toys
Educational computer programs
Books, audio-video products
Sports goods
Hygiene and cosmetic products
Baby food and drinks, health food, vitamins
Medicine
Teaching aids and periodicals for children and adolescents
Stationery
Furniture and interior items for home, kindergartens, educational institutions
Multifunctional equipment for playrooms, playgrounds and parks

Opening hours:

Daily from 10:00 until 17:30

Organizer:

Clarion Events Ltd

Website:

go to the exhibition site

---

Planned to be at The Baby Show London Autumn 2022

No one has checked in to the event yet.

All visitors

I plan to visit

Other exhibitions you may be interested in:

See also:

Exhibitions in LondonExhibitions in the UKExhibitions related to "Children's goods and toys" in the United KingdomExhibitions related to "Children's goods and toys" in London

BUBA Kids Wicker holder London BKF00017

Our advantages

Delivery on the day of order

Delivery is available 7 days a week in the Crimea from 10:00-20:00

A wide range of products

We offer the most complete range of products for expectant mothers, newborns and children under 5 years old.

Quality Assurance

All items in my Lvenok stores carry a manufacturer's warranty.

Promotions and discounts

Be the first to know about promotions, discounts and special offers from moy Lvenok store.

Convenient self-delivery

You can pick up the order yourself in one of the stores in Simferopol.

Own warehouse

All goods are placed in the moy Lvenok warehouse, equipped for the storage of children's goods.

Payment methods

You can pay for the purchase in any way: cash to the courier, bank card to the courier, card according to the details.

Not available

495 r

VIP discount card price in retail stores

NEW BUBA KIDS TEXTILE HOLDERS!

100% natural cotton. Suitable for absolutely all types of BIBS teats.

Included with the holder is a silicone mounting ring, ideal for BIBS SUPREME.

All products are labeled and certified.