Baby food marketing
Baby Food Market Size, Share and Growth
The global baby food market size was valued at $67.3 billion in 2019 and is projected to reach $96.3 billion by 2027, growing at a CAGR of 6.0% from 2021 to 2027. Traditionally, babies are fed with soft home cooked food, a practice that is still popular in underdeveloped and developing countries. However, growing urbanization and changing lifestyles have increased the demand for packaged baby foods in different societies and cultures. These foods are fed to babies between the ages of four to six months and two years. Growing awareness for nutrition, rise in organized retail marketing, urbanization paired with a significant increase in the count of working women population are key factors that boost the baby food market growth. Concerns related to food safety, falling birth rates, and the practice of feeding home cooked food to babies are the key restraints in this market. 
The baby food market is segmented based on product type, distribution channel and geography.
Based on product type, the market is segregated into dried baby food, milk formula, prepared baby food, and other baby food. Presently, milk formula occupies the largest market share followed by the product segment of prepared baby food. However, over the forecast period, product segment of prepared baby food would gain prominent adoption in the global market. Sales of milk formula baby food is highly concentrated in the APAC region. Alternatively, demand for prepared baby food is largely limited to developed regions. However, market for prepared baby food, in developing regions would pick pace over the forecast period, subsequently leading to the dynamic growth of the market in the APAC region. Thus, this has opened a lot of opportunities for baby food market.  
Supermarkets, hypermarkets, small grocery retailers, and health & beauty retailers are the key distribution channels in the market. Supermarkets are the primarily preferred distribution channel among consumers, followed by health and beauty retailers.
However, considering the scenario in few Asian developing countries such as India, small grocery retailers and health & beauty retailers hold significant share considering sales in the region. Small grocery retailers account for a comparatively smaller share in the baby food market but would witness rapid growth over the forecast period. Other distribution channels include discounters, non-grocery retailers, and non-store retailing. 
Increasing urban population, changing lifestyles of individuals due to considerable rise in disposable incomes is the main factor that boost the overall growth of the global baby food market. In addition, increase population of women at workplace leaves less time for food preparation and breast-feeding the infants, in turn demands quality baby food for their baby. Packaged baby foods are popular in the urban areas, as they provide adequate amount of nutrition for infants. 
Majority of parents prefer home-cooked baby food compared to packaged baby food for their infants.
However, this trend has changed owing to the time constraints for food preparation due to increased participation of women at workplace and increasing concerns about the nutritional value of home-cooked food. Moreover, high price of the baby food products have restricted their adoption among middle-income groups. Furthermore, home-cooked food is preferred by consumers duel in the rural and isolated regions, due to lack of awareness about these products. However, promotional campaigns and affordable baby food products would lead to overall increase in the revenue generation of the market. 
Strong global concerns about the pandemic, coronavirus have largely but negatively influenced the global baby food market. Moreover, due to the high demand and low supply trends, the prices and demand for baby food products rises in 2020 to overcome on economic instability. On the contrary, disruptions to the supply chain in shipping could lead to temporary shortages in the supply, putting upward pressure on prices in the short term.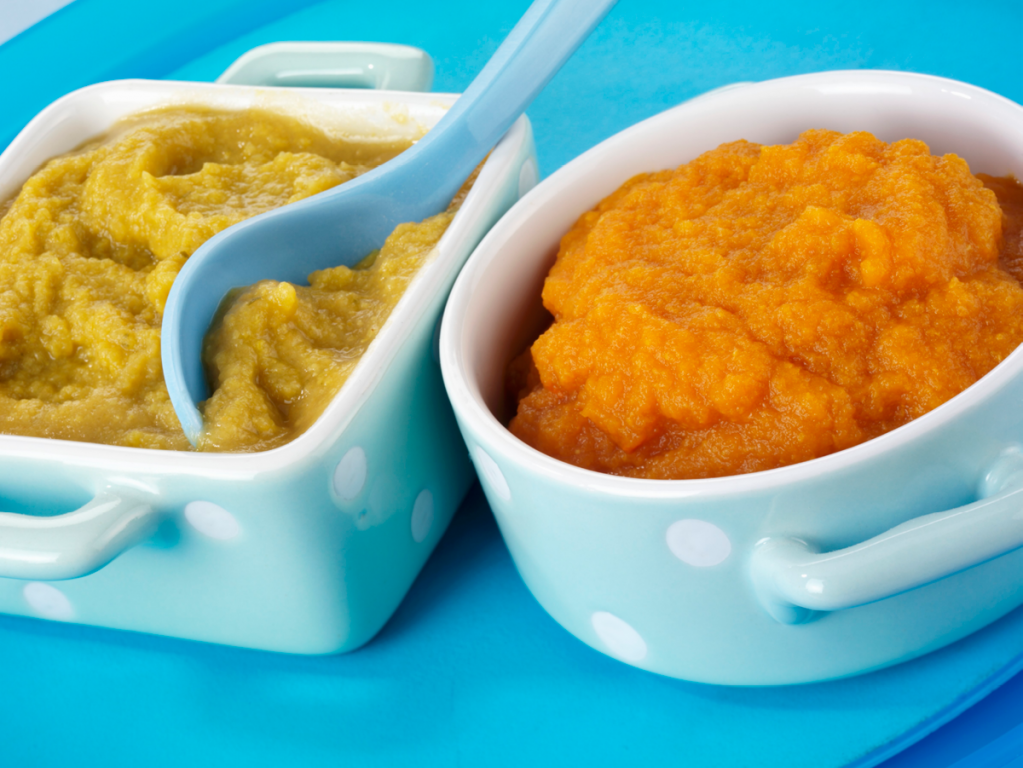 According to the baby food market analysis, the market is segmented on the basis of product type, the market is divided into e dried baby food, milk formula, prepared baby food, and others. On the basis of distribution channel, it is fragmented into supermarkets, hypermarkets, small grocery retailers, health and beauty retailers, and others. Region wise, it is analyzed across North America (the U.S., Canada, and Mexico), Europe (Germany, France, the UK, Spain, Italy, Russia, and rest of Europe), Asia-Pacific (China, Japan, India, Australia, South Korea, Indonesia, and rest of Asia-Pacific), and LAMEA (Brazil, Argentina, United Arab Emirates, South Africa, Saudi Arabia and rest of LAMEA).   
Baby Food Market
---
By Product Type
The Milk formula segment held the major share of 60.1% in 2019
Get more information on this report : Request Sample Pages
On the basis of product type, milk formulations segment dominated the global baby food market in 2019, accounting for around half of the overall market revenue.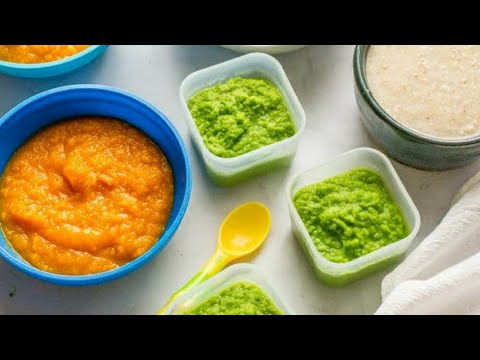 Increasing incidence of lactating issues in infants has influenced increased adoption of milk based baby food products. Breast-feeding problems in women are the major driving factor for the market.
On the basis of distribution channel, the supermarket segment held the significant baby food market share in 2019. Supermarkets is gaining popularity owing to the availability of broad range of consumer goods under a single roof, ample parking space and convenient operation timings. These stores offer variety of brands in a particular product category, offering more options for the consumers. Moreover, some of the supermarkets have company representatives to assist the consumers in their selection of baby food products.   
Baby Food Market
---
By Distribution Channel
Small Grocery Retailers segment witness a CAGR of 6.6% from 2021-2027
Get more information on this report : Request Sample Pages
On the basis of region, Asia-Pacific dominated the global baby food market during the baby food market forecast period.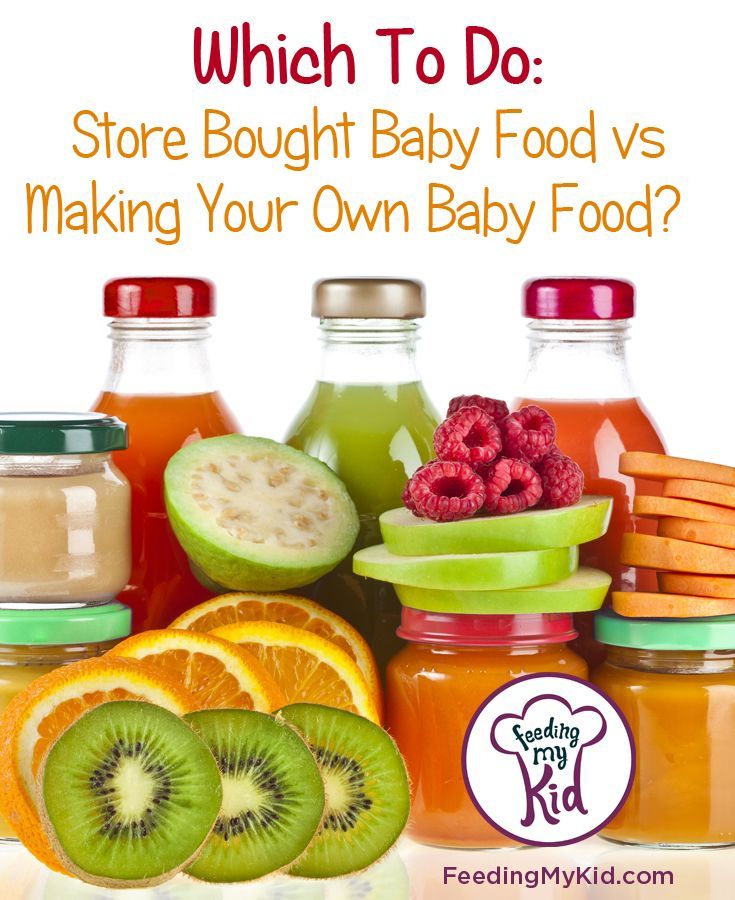 High birth rates and rising purchasing power of population in the Asia-Pacific region have significantly fostered the demand of the baby food and milk formula-based products in this region. Intensive R&D activities by various companies in the baby food segment would help the companies to offer affordable baby food products in this region. Baby food products include milk powder, cereals, snacks and different ready-to-drink fresh fruits and vegetables juices. 
Players in the market have adopted business expansion and product launch as their key developmental strategies to expand their market share, increase profitability, and remain competitive in the market. The key players profiled in the report include Nestlé, Danone, Perrigo Company Plc, Mead Johnson & Company LLC, Abbott Laboratories, Hero Group, Bellamy Organics, Hain Celestial Group, Campbell Soups and Friesland Campina.   
Baby Food Market
---
By Region
2027
Asia-pacific 
North America
Europe
Lamea
The Asia-Pacific region helds the higest market share of 40.
0% in 2019
Get more information on this report : Request Sample Pages
Key benefits for stakeholders   
The report provides quantitative analysis of the current baby food market trends, estimations, and dynamics of the market size from 2019 to 2027 to identify the prevailing baby food market opportunities.  
Porter's five forces analysis highlights the potency of buyers and suppliers to enable stakeholders to make profit-oriented business decisions and strengthen their supplier–buyer network.
In-depth analysis and the market size & segmentation assist to determine the market potential.
The major countries in each region are mapped according to their revenue contribution to the market.     
The market player positioning segment facilitates benchmarking and provides a clear understanding of the present position of the market players in the baby food industry. 
 Baby Food Market Report Highlights
Aspects
Details
By Product Type

Dried baby food
Milk formula
Prepared baby food
Other baby food

By Distribution Channel

Supermarkets
Hypermarkets
Small grocery retailers
Health and beauty retailers
Others

By Region

North America  (U. S., Canada, Mexico)
Europe  (Germany, France, UK, Italy, Spain, Russia, Rest of Europe)
Asia-Pacific  (China, Japan, India, Australia, South Korea, Indonesia, Rest of Asia-Pacific)
LAMEA  (Brazil, Argentina, UAE, South Africa, Saudi Arabia, Rest of LAMEA)

Key Market Players
Abbott Laboratories, BELLAMY'S ORGANIC PTY LTD., CAMPBELL SOUP COMPANY., DANONE., HERO GROUP., MEAD JOHNSON & COMPANY, LLC., NESTLE S.A., PERRIGO COMPANY PLC, ROYAL FRIESLANDCAMPINA N.V., THE HAIN CELESTIAL GROUP, INC.
Global Baby Food Market: Trends, Size & Forecast
Introduction
Persistence Market Research's latest forecast study on the global baby foods market projects that more than US$ 100 Bn worth of baby foods will be sold globally by the end of 2026. During the forecast period, the global market for baby foods is poised to expand at a CAGR of 5.
5%, with a slew of factors driving consumers towards new infant formulas and improved baby food products.
The report also expects that challenges in procurement of raw ingredients and supply chain discrepancies will hinder the global production of baby foods in the upcoming years. The report has revealed that the Asia-Pacific excluding Japan (APEJ) region will remain the most lucrative market for both, sales and production of baby foods. The demand for baby foods in developed marketplaces such as North America and Europe will remain steady throughout the forecast period.
Find Out More about the Report Coverage
Companies
Nestlé SA
HJ Heinz
Bristol-Myers Squibb
DANONE
Mead Johnson Nutrition Co
Abbott Laboratories Inc
Inner Mongolia Yili Industrial Group Co Ltd
Royal FrieslandCampina NV
Hangzhou Beingmate Group Co Ltd
Hain Celestial Group Inc, The
GlaxoSmithKline Plc
Hero Group GmbH
Pfizer Inc
Associated British Foods Plc
Arla Foods Amba
Dean Foods Co
Mondelez International Inc
Others
More Uptake for Infant Formulas and Baby Juices
One the basis of products, the report has estimated that the demand for infant formulas will be the highest in the global baby foods market through 2026.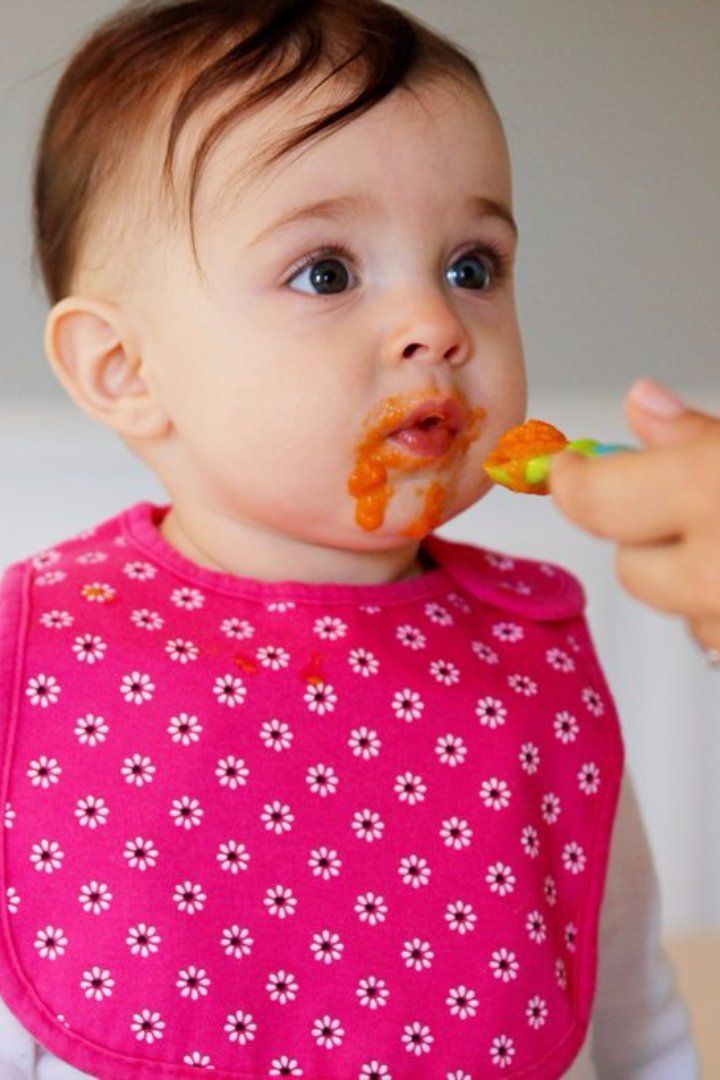 By the end of forecast period, more than three-fifth share of revenues procured in the global baby foods market will be accounted by the sales of infant formulas.
The report also reveals that baby juices will register fastest revenue growth. The skepticism of consumers towards baby juices is expected to be lowered in the near future, which will lead to a considerable rise in their sales. The report forecasts that over the forecast period, baby juices as a product-type segment will register a CAGR of 6.9%.
Customize this Report
Explore Intelligence Tailored to Your Business Goals.
Modern Trade Sales of Baby Foods to Bring in US$ 46.8 Bn by 2026-end
In 2017 and beyond, modern trade outlets will represent largest sales channel in the global baby foods market. Specialty stores and drug stores will also witness considerable traction in terms of procuring high sales of baby foods.
In addition, the report also reveals that a majority of products sold in the global baby foods market will be non-organic.
Since organic baby foods are high-priced and companies face hindrances in cost-effective procurement of organic raw ingredients, several market participants will be focusing on increasing the production of non-organic baby foods. By the end of 2026, more than US$ 85 Bn worth of non-organic baby foods are expected to be sold in the global market.
Market Research Methodology - Perfected through Years of Diligence
A key factor for our unrivaled market research accuracy is our expert- and data-driven research methodologies. We combine an eclectic mix of experience, analytics, machine learning, and data science to develop research methodologies that result in a multi-dimensional, yet realistic analysis of a market.
High Competition in the Global Baby Foods Market
The study reveals that dozens of companies are actively partaking in the expansion of the global baby foods market.
These companies range from industry leaders of pharmaceuticals and food & beverage sectors to emerging players.
The report has profiled these companies, which include Nestlé SA., Bristol-Myers Squibb., H.J. Heinz., Mead Johnson Nutrition Co., DANONE., Inner Mongolia Yili Industrial Group Co Ltd., Abbott Laboratories Inc., Hangzhou Beingmate Group Co Ltd., Royal FrieslandCampina NV., GlaxoSmithKline Plc., The Hain Celestial Group Inc, Pfizer Inc., Hero Group GmbH, and Arla Foods Amba.
In addition, the report has also observed Associated British Foods Plc., Mondelez International Inc., Dean Foods Co., PepsiCo Inc., Bright Food (Group) Co Ltd., Parmalat Group., Kids Food Co Ltd., TreeHouse Foods Inc., DMK Deutsches Milchkontor GmbH., Bobobaby Inc., Baby Gourmet Foods Inc., Cargill, Inc., General Mills Inc., Want Want Holdings Ltd., and McCallum Industries Ltd. as the key producers of baby foods in the global market.
Explore Persistence Market Research's expertise in promulgation of the business !
Global Baby Food Market: Taxonomy
Region

Latin America
Europe
Japan
APEJ
MEA

Product Type

Infant formula
Baby juice
Baby cereals
Bottled baby food
Baby snacks
Canned baby food
Other baby foods

Sales Channel

Modern Trade
Speciality Stores
Drug Stores
Online Retailers
Other sales channel

Nature
Media Release
Over US$ 100 Bn worth of Baby Foods Poised to be Sold Globally by 2026-end; Demand for Infant Formulas to Witness an Upsurge
How a brand of baby food to attract new customers: the case of Flocktory and Nutricia
In the category of baby food, it is extremely important to attract and retain the attention of the audience as early as possible and become the first choice of the user, because it is extremely difficult to switch it later from another brand to your own.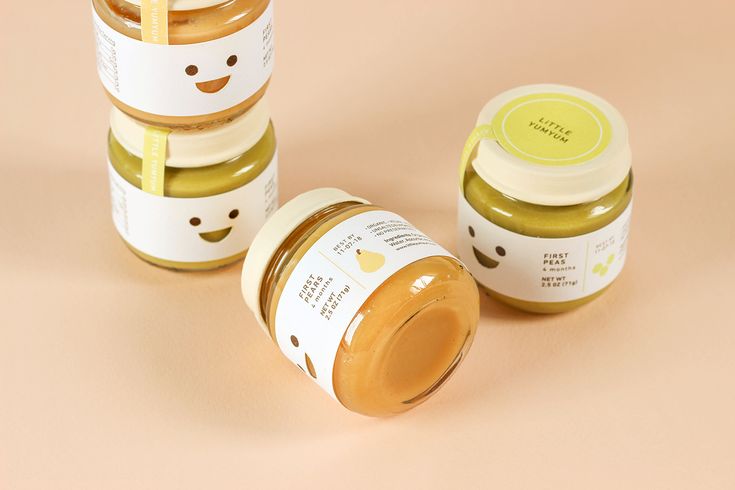 After all, if the chosen option suits both mother and baby, why take the risk of trying something new? But this does not mean that switching is impossible. Flocktory, a customer acquisition and personalization platform for retail, brand and other players, and Nutricia, a manufacturer of baby and specialty nutrition, launched a joint campaign, the mechanics and results of which were shared with Sostav.
---
Task
Increasing the share of sales of the Nutricia brand by switching "non-customers" to the brand's products.
Solution
Step 1 Entry Point
When colleagues from the Nutricia team came to us with this challenge, the first step for us was to define a "window of opportunity" for communicating with the user. This "window" was an early stage, when a future regular customer is just taking his first steps into the world of products for children.
Step 2 - communication strategy
Brand trust and engagement is important for this segment, which can be expressed in personalized communication, useful educational content, support that parents need at an early stage.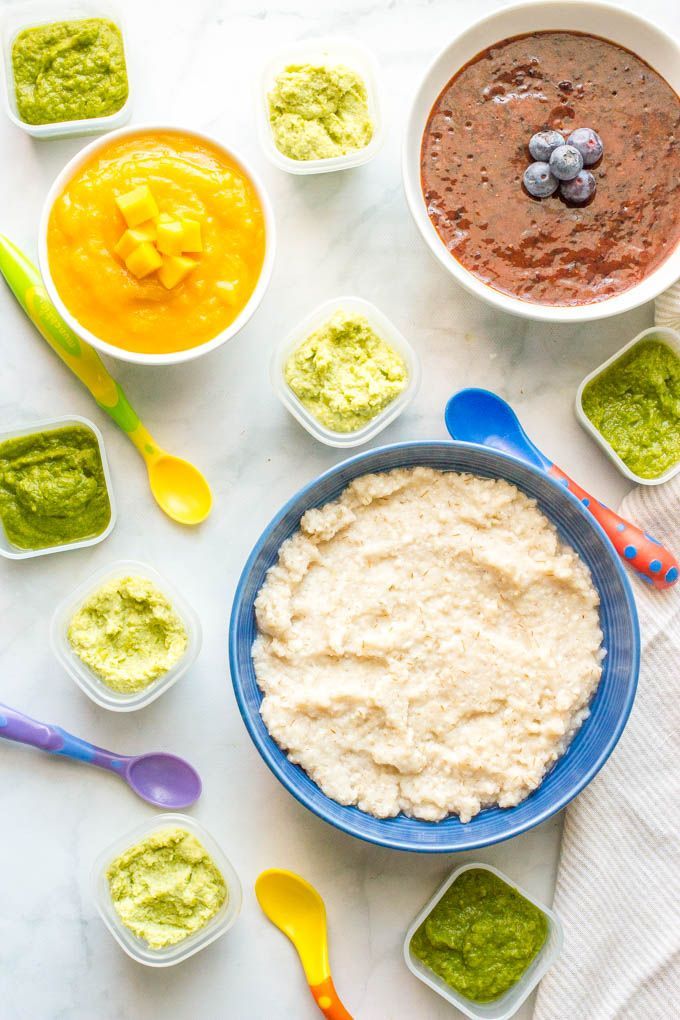 To build trust and demonstrate engagement, systematic, step-by-step, reasoned personal communication is important, so we decided to work with the entire sales funnel, but on the inventory of a familiar retailer that is comfortable and understandable for the user.
Step 3 — audience and inventory
This is where our partners and friends come into play Detsky Mir, a specialized retailer of goods for children. Based on the audience and inventory within the retailer, we will work with all stages of the sales funnel. Why? Detsky Mir has a credibility of its audience, and the retailer also has the audience's consent to communications, that is, there are much fewer barriers to the perception of brand messages, and they will look more native.
Step 4 - segmentation
Then we identified from the target audience those to whom the offer of dry mixes is relevant. We subtracted those who had previously bought Nutricia dry mixes from a retailer, and added those who, according to the Flocktory predictive ML model, may have a desire to purchase dry mixes.
Steps 5 — moving along the funnel
Building knowledge — sending a motivational mailing
Letters were sent to the formed audience segment on behalf of Detsky Mir with a motivational promotional offer from Nutricia.
Interest turning into desire - on-site widgets
When the user went to the Detsky Mir website, he was greeted by a widget with a dynamic message about Nutricia products.
Confirmation of desire - triggered email communication
Further, all those who went to the category and to the brand page, but did not make a purchase, received a personal motivational offer from Nutricia on behalf of Detsky Mir.
Results
According to the results of the online campaign, which ran from 06/03/2021 to 10/31/2021:
36% of users who have not previously purchased Nutricia products made a purchase;
42% of them made repeated purchases after advertising activation - a high percentage indicates that the switch took place, which means that the approach works.
Activating new brand users with a sustainable effect based on the audience and inventory of a specialty retailer throughout the sales funnel is a new approach to solving such problems that has shown good results. The combination of the chosen tools allowed us not only to build relationships with the user throughout the funnel, but also to achieve a good return rate: we found new users and received a high percentage of repeat purchases for them.
E-commerce usually uses standard media or trade marketing tools to increase sales. In this case, the effect was achieved through the use of native innovative adtech inventory, available only in e-commerce, in combination with a media impact approach at all stages of the sales funnel.
Yulia Andriyakhina, Nutricia e-commerce channel brand activation manager:
The infant formula category is characterized by low switchability. Throughout the entire feeding journey, a mother tends to use the formula of the brand that suits her child, so it is always a big task for us to attract a new audience to the brand.
The approach we've taken with Flocktory has shown great results in attracting and retaining new customers for the Nutrilon brand. In the future, we will continue to attract new audiences and increase their loyalty for all Nutricia brands.
Elvira Yamshanova, Flocktory account manager:
Flocktory adtech is a solution that allows you to fully develop your brand in e-commerce. Such complexity is possible by working with the retailer's loyal audience in combination with native inventory.
While working with Nutricia, we tested different hypotheses at different levels of the funnel and thanks to regular long-term placement, we were able to optimize the target KPI and even exceed it.
Of course, such a result can only be achieved with the help of close teamwork, for which special thanks to colleagues from Nutricia.
Responsible promotion of baby food
Breastmilk is the optimal nutrition for babies, providing the best start in life.
We promote, support, protect breastfeeding and are responsible for the marketing of breast milk substitutes. Nestlé manufactures high quality breast milk substitutes for use when there is a need for a safe alternative to breast milk, i.e. when mother's milk is not available to a breastfed baby or when specially adapted infant formulas are required.
Nestlé publicly declares its support for the WHO International Code of Marketing of Breast-milk Substitutes, which aims:
to protect and promote breastfeeding;

to ensure the correct use of breast milk substitutes when needed.
The Code recognizes the importance of breastfeeding and the legitimacy of the breastmilk substitute market in settings where breastfeeding is not possible.
Our Commitment
Supporting and protecting breastfeeding with continued implementation of an industry-leading policy for the responsible marketing of breast-milk substitutes
Our approach
All of our actions in this area are based on WHO recommendations for breastfeeding support, especially with regard to the marketing of substitutes breast milk and creating favorable conditions for breastfeeding.
Breastfeeding support worldwide
We support breastfeeding with an industry-leading policy for the responsible promotion of breast-milk substitutes (BMS). Our strict Policy and Procedures for the implementation of the WHO International Code of Marketing of Breast Milk Substitutes apply in all countries where Nestlé operates. At a minimum, we comply with the provisions of the WHO Code implemented by national governments.
As of 2018, only 35 countries out of 194 have enacted laws or regulations that incorporate the full provisions of the Code. That's why, in 152 countries at high risk of child mortality and malnutrition, we follow the Nestlé Procedures if the company's requirements are more stringent than local regulations. We also support efforts to create an enabling environment for breastfeeding, for example by working with governments to ensure that breastfeeding rooms are accessible.
Compliance with the Nestlé Policy
All Nestlé employees involved in the marketing and sale of products regulated by the Policy know and strictly follow all of its provisions, as well as all partners and distributors of Nestlé products.
All materials related to these products must comply with the rules established by the Policy. It is Nestlé's policy to prevent these products from being promoted at retail outlets.
Products covered by the Nestlé Policy
All infant formula intended to feed healthy infants from birth to 12 months of age.
Follow-up infant formula marketed openly for feeding healthy infants up to 12 months of age.
Unless required by national law, this Policy does not apply:
Complementary foods, including cereals for young children, sterilized (or aseptically prepared) meats, vegetables, fruits and/or dairy products for infants, when provided on the market for feeding children over 6 months of age, provided that they do not contain instructions for their modification for use as a breast-milk substitute. This provision is intended to highlight Nestlé's commitment to exclusive breastfeeding for the first 6 months of life.
To products intended for children of any age with special medical needs (eg, phenylketonuria, shortened or abnormal digestive tracts) or extremely preterm infants.