Baby food oatmeal dog treats
Easy Dog Biscuits Made From Baby Food - Fun Dog Treats to Make!
by Denise
These easy dog biscuits are made entirely from baby food.  This is an easy, economical and healthy way to treat your dog.
You might also like these natural homemade dog treats too!
This post contains affiliate links. For more information visit our policies page.
This is Izzy. She's my little sweetheart. I put off getting a dog for so long, and now I can't imagine life without her. None of us can. My whole family is smitten with her. Enough about Izzy, clearly this post is just a poor attempt to post pictures of her. 🙂
However I do like to make her healthy, wholesome treats. These easy dog biscuits were made just from baby food and they were so easy. I figured if baby food was good enough for a baby, it was good enough for my Iz.
Dog Biscuit Recipe Disclaimer 
 I am not an animal expert.
Please check with your vet to see if what you are using is safe for your dog. Here is an article about what people foods are good for your dog. These foods are toxic and should never be given to your dog: chocolate, onions, grapes, raisins, yeast dough, artificial sweeteners, macadamia nuts, avocadoes, alcohol, or coffee. 
Dog Biscuit Ingredients I Used
One of the reasons I used baby food was because we had some leftover oatmeal cereal like this from when my granddaughter visited last. I thought oatmeal cereal would essentially act as oat flour and by adding some chicken, sweet potatoes and carrot baby food, you almost have a complete meal!
Essentially all you do is mix the jar food with the oatmeal and make a stick dough. Then you roll it out on a silicone mat by taking a greased piece of wax paper and placing it on top of the dough. Then using a rolling pin, roll on top of the wax paper so the dough doesn't stick to the rolling pin.
You want to roll it to about ¼ inch thick. Then use cookie cutters to make the biscuits. I got these from Amazon and love them!
Dog Biscuit Recipe In A Nutshell
Mix jar baby food and baby oatmeal to make a sticky dough.
Roll it out on a piece of parchment paper or silicone mat. You will need a piece of grease wax paper to place on top before rolling.
Using a rolling pin over the wax paper to roll the dough about ¼ inch thick.
Use cookie cutters to make biscuits.
Bake for 20 minutes or desired chewiness or crunchiness.
Bake them on another silicone mat (you can use parchment paper too) until they are nice and brown. I didn't make mine too crunchy. You can always cook them longer to make them crunchier. Sometimes I turn off the oven and keep them in there as the oven cools down and they continue to bake. Just make sure to watch them so they don't burn.
I tried to get some good pics of Izzy eating them but it was hard to hold the camera and the biscuit at the same time.
So I cut off her head when she was licking her lips but she really likes them.
Unfortunately, I'm writing this post much later than when I made them, and now they are all gone. Time to make another batch. I store them in the refrigerator and they last a long time. 
I hope you like this little dog biscuit recipe for man's best friend. It was fun making them for my little, sweet puppy. I hope your pup likes them as much as Izzy did.
And if you would like some more dog treats I have a few for your reading pleasure.
More Easy Dog Treats To Try!
Healthy Homemade Dog Treats Christmas Dog Waffles Quick Valentine's Day Dog Treats Homemade Dog Biscuits
4.34 from 6 votes
Print
Easy Dog Biscuits Using Baby Food
These easy dog biscuits are made entirely from baby food. This is an easy, economical and healthy way to treat your dog.
Course Snack
Cuisine Dogs
Keyword baby food, dog treat
Prep Time 10 minutes
Cook Time 20 minutes
Total Time 30 minutes
Servings 30
Author Denise Wright (MyLifeCookbook.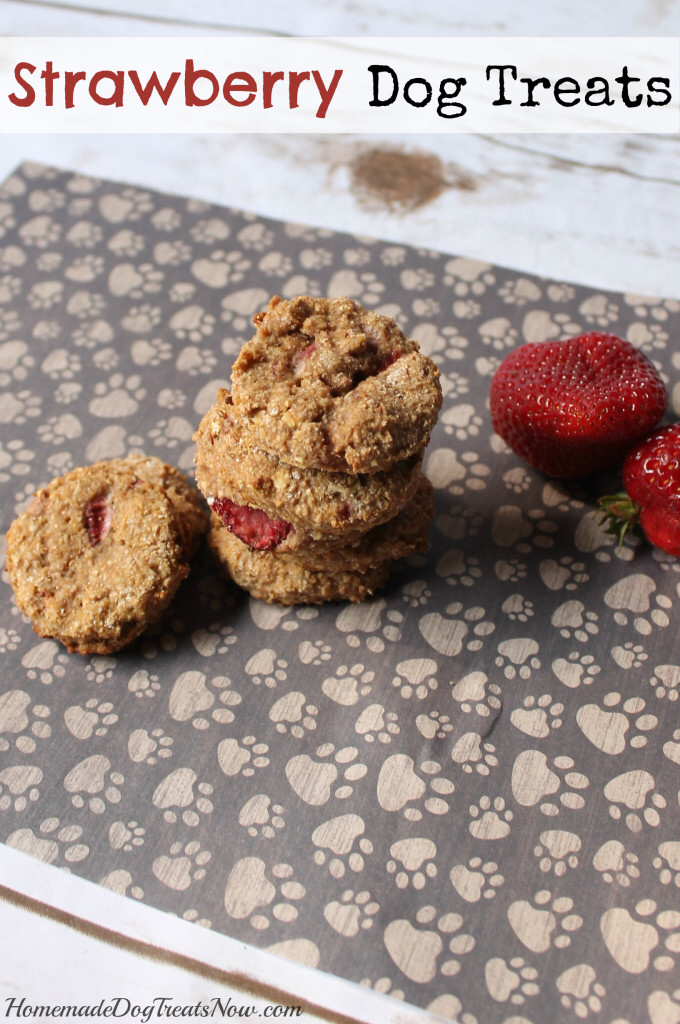 com)
1 jar of carrots baby food
1 jar of sweet potatoes baby food
2 jars of chicken (~2.5oz each)
2 ½ cups of oatmeal baby cereal I used Gerbers Oatmeal Cereal for babies
Preheat oven to 350 degrees

In a large bowl, mix all ingredients well until it forms a sticky dough.

Line a cookie sheet with a piece of parchment paper or a silicone mat.

Spread your dough onto the sheet and use a piece of wax paper that has been sprayed with cooking spray to press down your dough. You can also use a rolling pin to get it nice and smooth.

Use cookie cutters to make shapes.

Place cookie sheet into the oven and cook for 20 minutes. If you desire crunchier biscuits, Turn off the oven and let them cook some more and keep checking.

Store in the refrigerator.
More Dog Treats
Subscribe
for your weekly recipe fix.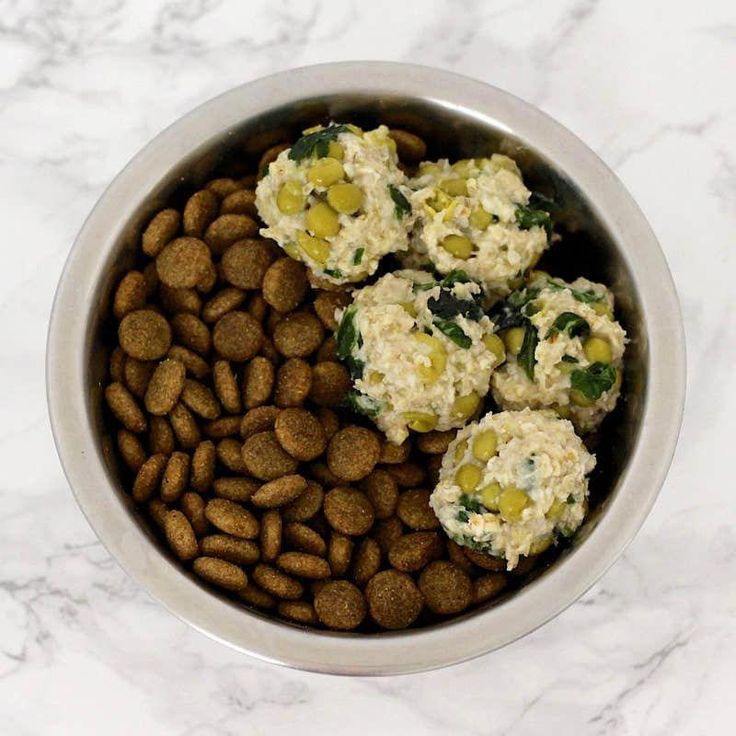 Reader Interactions
We are a participant in the Amazon Services LLC Associates Program, an affiliate advertising program designed to provide a means for us to earn fees by linking to Amazon.com and affiliated sites. As an Amazon Associate I earn from qualifying purchases.
Nutritional information for the recipe is provided as a courtesy and is approximate only. You should always do your own calculations if you are concerned about the accuracy of this or any recipe. I use the Lose It app for all of my nutritional information because I have for years.
Baby Food Dog Treats - Lilies, Love, and Luna
Sharing is caring!
Jump to Recipe
I love making treats for my dogs. It means I know exactly what's in the treats. 
This post may contain affiliate links. That means if you click on them and buy something, I may receive a small commission at no cost to you. Read my Disclaimer Policy to learn more.
And I can experiment with different flavors that may not be available in commercially sold treats.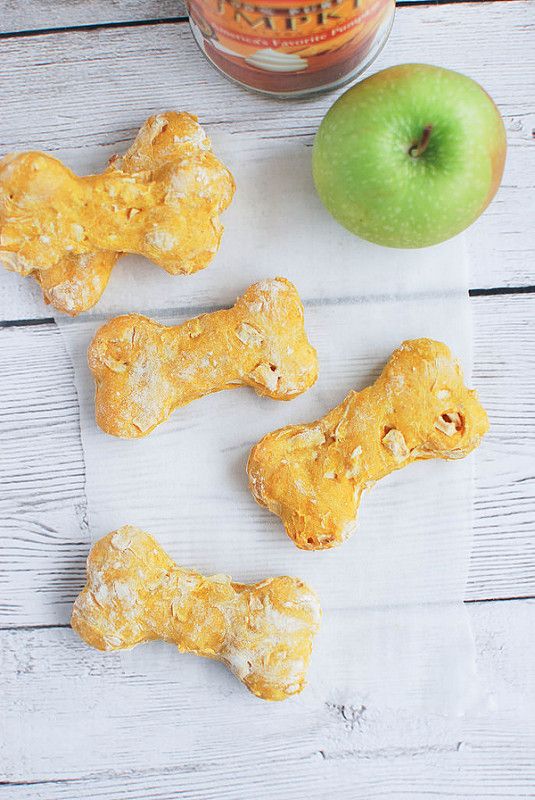 The only problem is many of the ingredients I can find in store make such a large quantity of treats that my dogs can't eat them all before they go bad. 
That's where baby food dog treats come in. 
Baby food comes in much smaller packages than most other ingredients, so you can use the whole container without having an overly large quantity of treats once you're done.
Another reason to make baby food dog treats is that you don't need many ingredients to end up with treats your dog will love. 
Both of the recipes below use only 2 ingredients for the treats.
Benefits of Using Baby Food
There are several benefits of using baby food besides just the fact that it comes in a smaller package.
One benefit is that there are so many flavors to choose from. There's beef, chicken, ham, carrots, sweet potato, applesauce, green beans, and many others. 
As long as it's a dog safe food, you can use it. Just make sure to not use the foods that have onion or garlic seasoning added.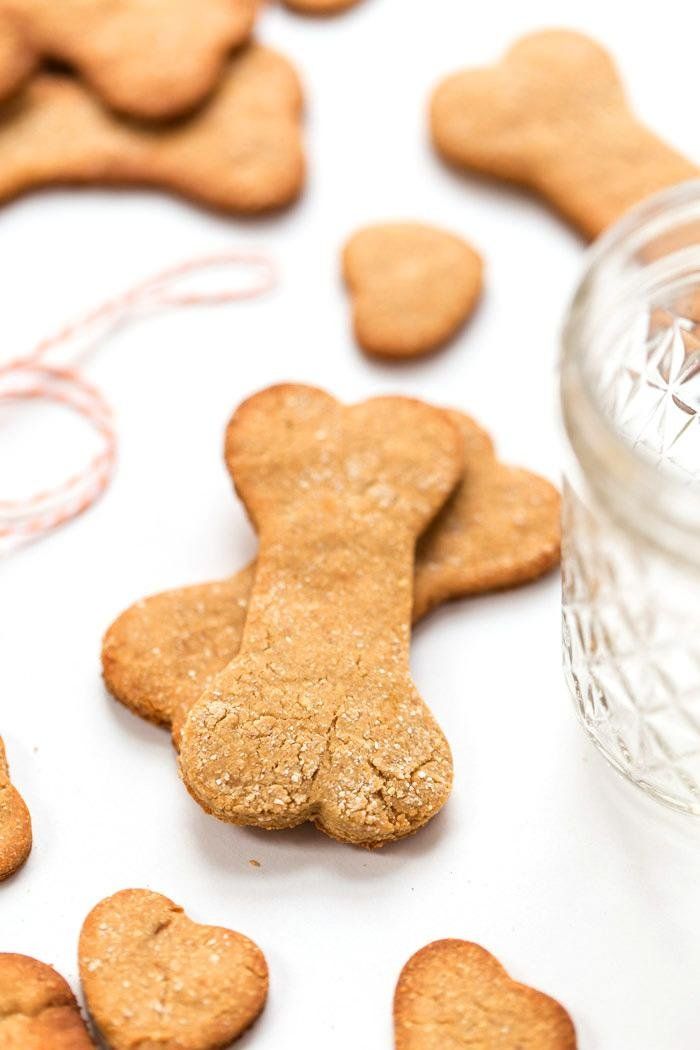 Both of those are bad for dogs.
Another benefit is that baby food has limited ingredients so there isn't a whole bunch of unpronounceable stuff in it. 
One more benefit is that everything is precooked, so if you only use baby food in the recipe (see recipe 2 below), you don't need to bake it if you don't want to.
Always consult your veterinarian before giving your dog new foods.
Baby Food Dog Treats – Recipe 1
1 – 4 oz container baby food (Gerber Stage 2 Fruits and Veggies are this size)
1 cup flour (I used wheat flour, but any dog safe flour is fine)
To make these just combine the baby food with the flour and stir until it forms a workable dough. If it's too sticky, you can add a little more flour.
Once mixed together, roll out on the counter and cut with cookie cutters, like these bone cookie cutters. Or just cut into shapes with a knife.
Place on a baking sheet and bake at 350°F for 20 to 25 minutes, or until they are just starting to brown.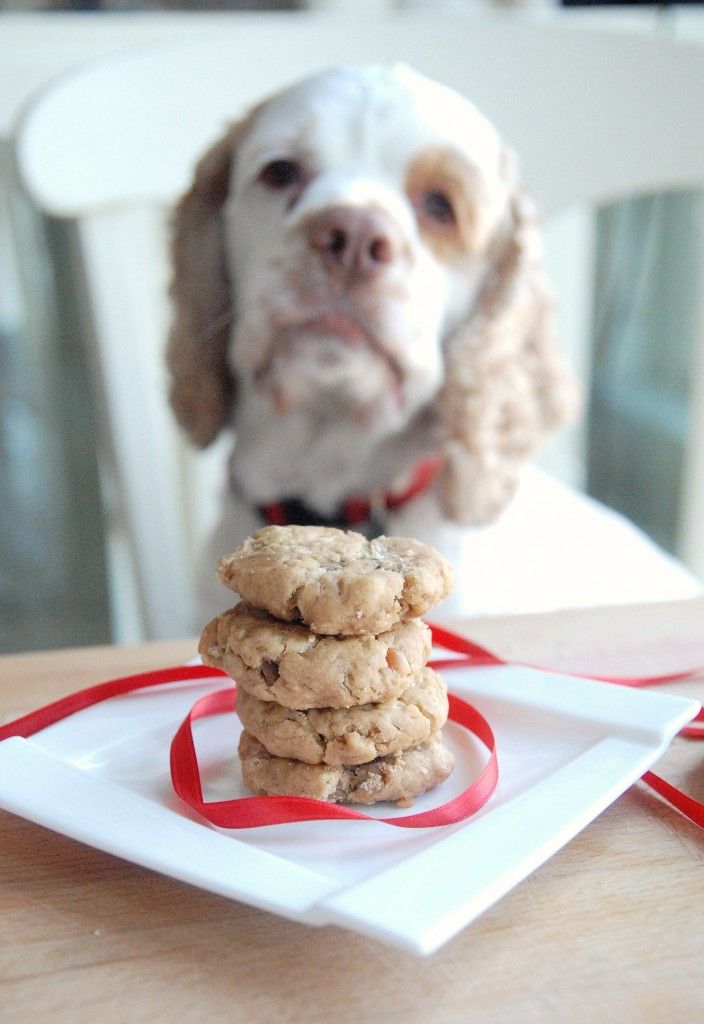 Make sure to check the bottoms of the treats so they don't burn to the pan.
These should last 1 to 2 weeks in the fridge depending on how dry you bake them. 
Baby Food Dog Treats – Recipe 2
5/8 cup baby cereal (I used oatmeal)
2.5 oz baby food (Gerber stage 2 meats are this size)
Or
1 cup baby cereal
4 oz baby food
Mix the baby cereal with the baby food. You should end up with a workable dough. 
Once you have the dough mixed, roll into small balls.
You can either stop here and refrigerate for some no bake dog treats, or you can go one step further and bake these.
To bake them, squish the balls flat, so they are less than a quarter inch thick, and bake at 350°F for 20 to 25 minutes until the bottoms start to brown.
Results
I let my dogs try both of these recipes, with the second one both baked and not baked. 
Both of my dogs loved all of the treats so much it was hard to get a picture. They didn't seem to care which one as long as they got to eat the treats.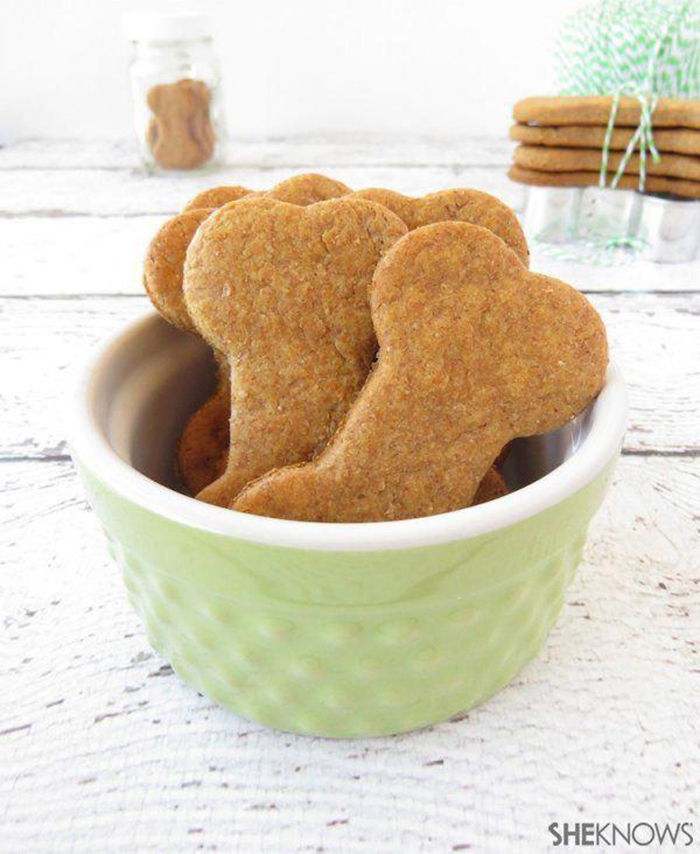 I liked the ease of both of these recipes and I really liked the fact that the second one doesn't need to be baked.
I have another recipe, peanut butter and pumpkin no bake dog treats, that uses oatmeal and have had some people comment about using the oatmeal without baking it.
This recipe avoids that issue since the baby food oatmeal is precooked. 
The other thing I like is that there are so many options for what flavors to use. 
My dogs aren't overly picky, heck the one will eat poop (we're still working on that – read about how to stop your dog from eating poop for tips if your dog does the same), so I don't worry about them not liking what I make. 
But I know some dogs are picky or are unable to eat certain foods. So if you have a picky, or allergic, dog these treats still may work for you as you can choose a baby food your dog will like.
You can also combine flavors, though you would have to adjust the amount of flour based on the amount of baby food you use.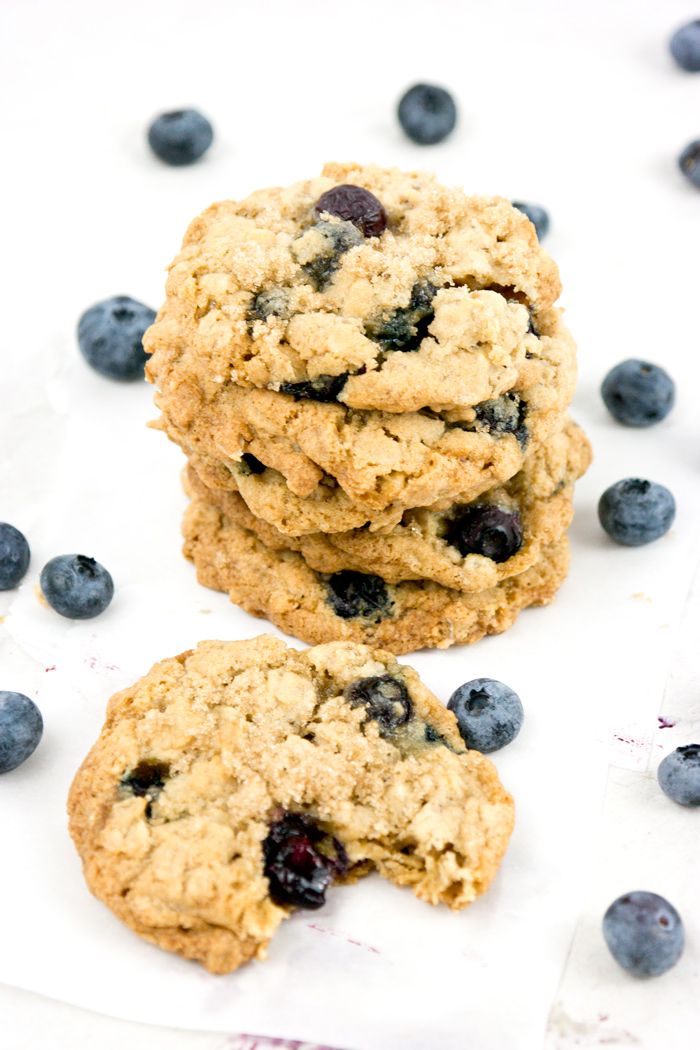 What flavors do your dogs like best?
Prep Time 10 minutes
Cook Time 20 minutes
Total Time 30 minutes
Ingredients
1 - 4 oz container baby food (Gerber Stage 2 Fruits and Veggies are this size)
1 cup wheat flour (or any dog safe flour)
Instructions
Combine the baby food and flour until it forms a workable dough. You may need to add extra flour if it's too sticky.
Spread some flour on the counter, then roll the dough out and cut. You can either use cookie cutters or cut the dough with a table knife.
Place on a baking sheet and bake at 350°F for 20 to 25 minutes, or until they are just starting to brown.
Store in a covered container in the fridge for 1 to 2 weeks depending on how dry they are.
5 easy dog ​​biscuit recipes. — GAVTORG.COM
Skip to content
GAVTORG.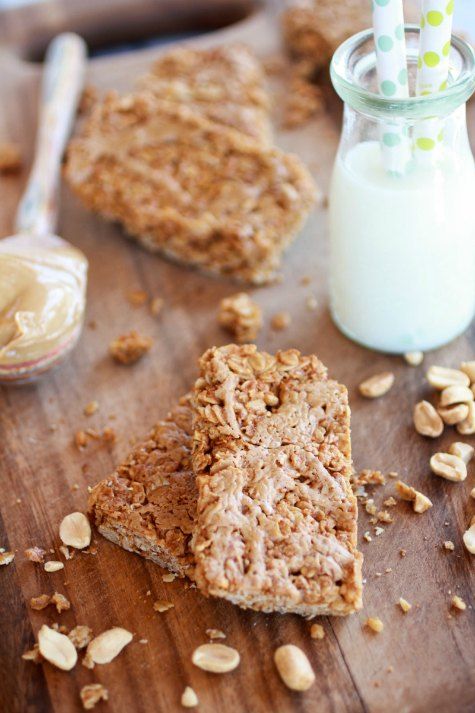 COM
Dog treats and horns
0
Cart is empty.
Surely any owner wondered - how to make dog biscuits with your own hands? Making dog treats is easier than you think! Now we will reveal some simple and delicious recipes for treats for dogs.
Why is it better for a dog to give treats that you made yourself?
Homemade dog treats are healthier than store-bought ones and do not contain preservatives or dyes.
You can take into account the characteristics or preferences of your dog when choosing ingredients, so your treats will be appreciated by both an allergic dog and even the most fastidious gourmet dog.
Any dog ​​will be pleased to eat cookies, which the owner prepared with his own hands with all the love and care!
Ready to try? Now we will announce the main rule that must be observed when preparing homemade treats for dogs: fantasize! No matter how many dog ​​biscuit recipes there are, you can always invent your own.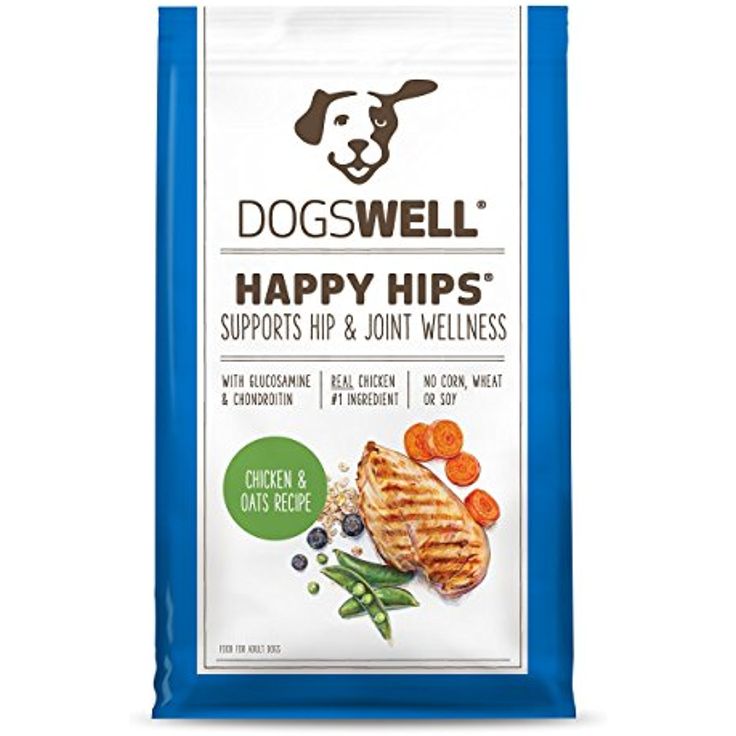 Cookies for puppies
Baby food (meat) - 250 grams;
Powdered milk - 0.25 cup;
Semolina - 0.25 cup.
Mix ingredients, shape into small pieces
balls and place on a greased baking sheet. Bake until browned, 15 minutes, in a preheated oven at 150 degrees.
Hercules dog biscuits
Wheat flour - 1.5 cups;
Hercules - 1 glass;
Apple - 1 piece;
Water (warm) - 0.5 cup;
Honey - 0.25 cup.
Mix oatmeal and flour. Add small pieces of peeled apple, water and honey. Mix thoroughly. The dough should be stiff, add more flour if needed. Blind small cakes and put on a baking sheet with parchment paper, brush with oil. Bake for 30 minutes in a preheated oven at 160 degrees. Then flip the cookies over and place back in the oven for 20-30 minutes, until golden brown.
Applesauce dog biscuits
Wheat flour - 3 cups;
Applesauce - 0.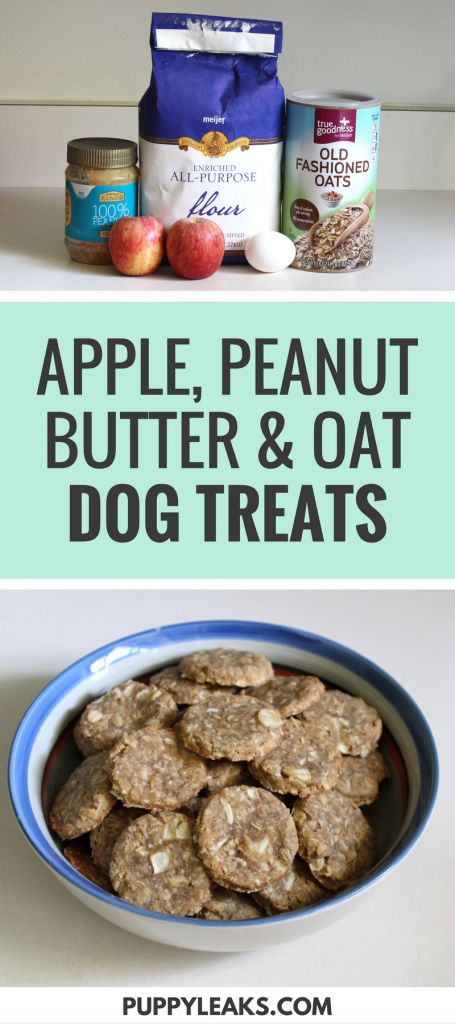 75 cup;
Butter - 100 grams;
Water - 0.5 cup;
Honey - 2 tablespoons.
Whisk applesauce, butter, water and honey until smooth. Gradually (one glass at a time) add flour, mixing thoroughly each time. Then turn the dough out onto a floured surface and knead until it becomes flexible and elastic. Roll out the dough to a thickness of 0.5 cm and cut into pieces (you can cut out various figures using the molds). Place cookies on a baking sheet lined with parchment paper. Bake at 180 degrees for 24-30 minutes, turning the cookies over to the other side after 12-15 minutes from the start of baking.
Dog liver biscuits
Liver (beef/veal/chicken) – 1 kg;
Flour for consistency;
Chicken eggs - 2 pieces.
Boil the liver and grind in a blender. Add eggs and flour. Add flour until you get a "cool" dough. Roll the mass into thin sausages and bake in the oven on a baking sheet, greased with oil, for 15 minutes.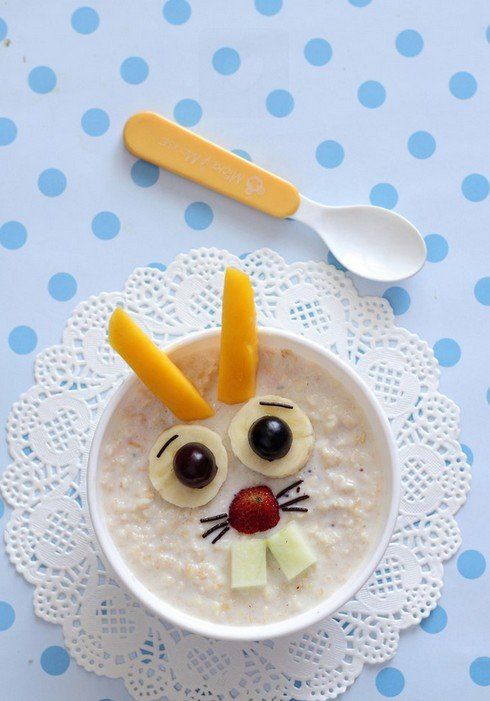 Still hot sausages should be cut into small pieces and let them cool.
Beef dog biscuits with carrots
Carrots - 1 piece;
Chicken egg - 1 piece;
Beef - 100 grams;
Oatmeal - 2 tablespoons.
Grate carrots on a medium grater. Whisk the egg. Cut the beef into small pieces. Mix beef, carrots and egg, add oatmeal. From the resulting mass, blind small cookies. Bake in the oven at 180 degrees for 10 minutes.
Now go ahead and cook delicious dog biscuits for your faithful friend! We are sure that the dog will definitely appreciate the treats prepared with love!
Everything turned out to be much easier than you thought, right?
error:
Is it possible to feed dogs with baby food, what to give instead for puppies
January 25, 2022
The question seems simple and unambiguous only at first glance. Many people think that if a product is made for babies, its quality should be on top and certainly suitable for feeding pets.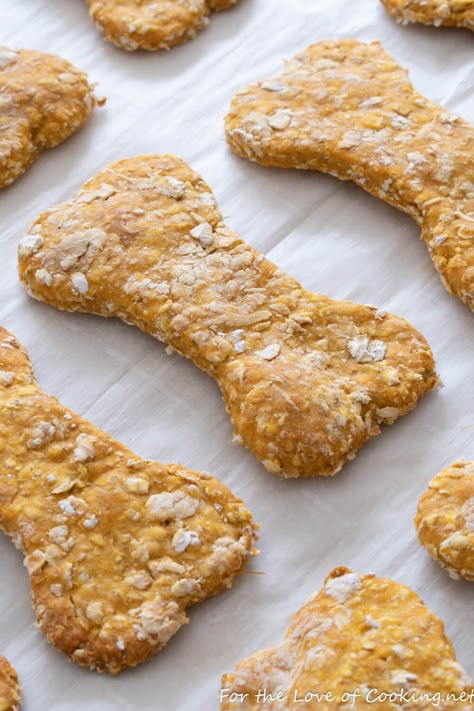 We do not argue that in most cases the production of food for infants is indeed of high standards, but the problem here is not in the quality of raw materials and compliance with production standards, but in compliance with the composition of baby food to the needs of predators - adults and especially growing ones.
Only as a treat
If there is a baby in the house, dogs often get uneaten leftovers from instant cereals, milk mixtures, vegetable and meat purees. Well, if it's about giving baby food as treats to dogs, it's okay, even though it doesn't make sense. Just do not forget that the share of this kind of treats should be no more than 10% of the calorie content of the entire diet (per day), otherwise your dog will quickly gain weight, which will be very difficult to get rid of.
Particularly harmful in this regard are porridges, a source of readily available carbohydrates. However, cottage cheese, kefir and milk mixtures are also not the healthiest food for a dog.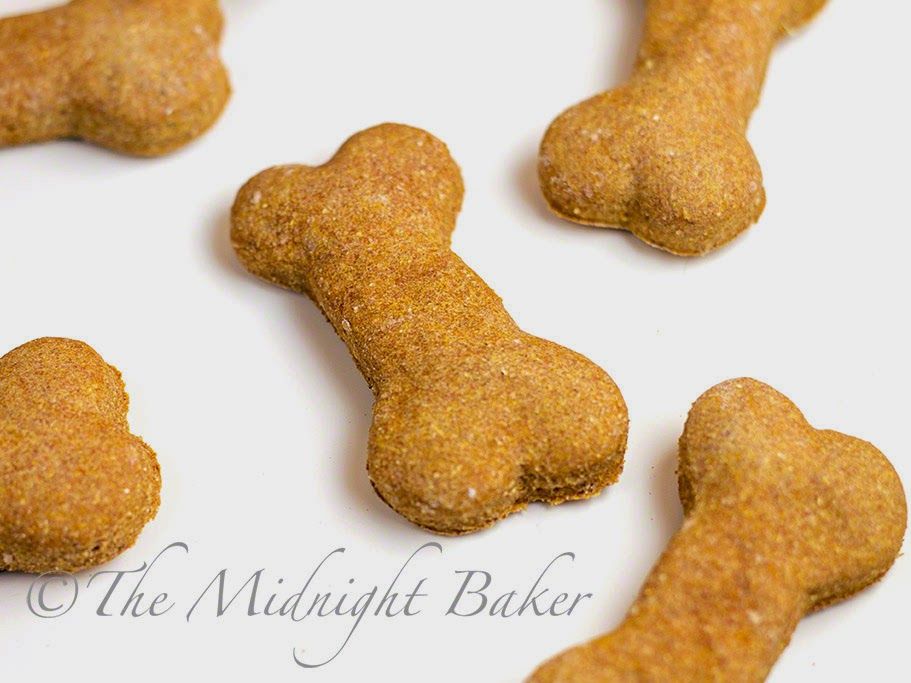 Yes, they contain milk protein and usually probiotics, but they are often additionally sweetened - which is not good for animals at all. If we are not talking about puppies, but about adult dogs, then "native" milk sugar is a big risk. The farther from puppyhood, the less pets have enzymes designed to digest lactose. By 7-8 months, only a small part of the dogs can digest and assimilate the "milk" well, the majority have bloating, diarrhea of ​​varying degrees of intensity.
What about meat purees in glass and tin jars - such as Tyoma, Nestle, Grandmother's basket, etc.? It is they who are most often referred to when they talk about feeding pets with baby food. Moreover, many owners specifically buy baby food in stores, and do not use stocks purchased for children and grandchildren with the goal of "not wasting". Usually this practice is typical for owners of small puppies, adult dogs of small breeds, as well as pets who find it difficult to chew. Alas, it is undesirable to give even meat baby food to dogs on an ongoing basis.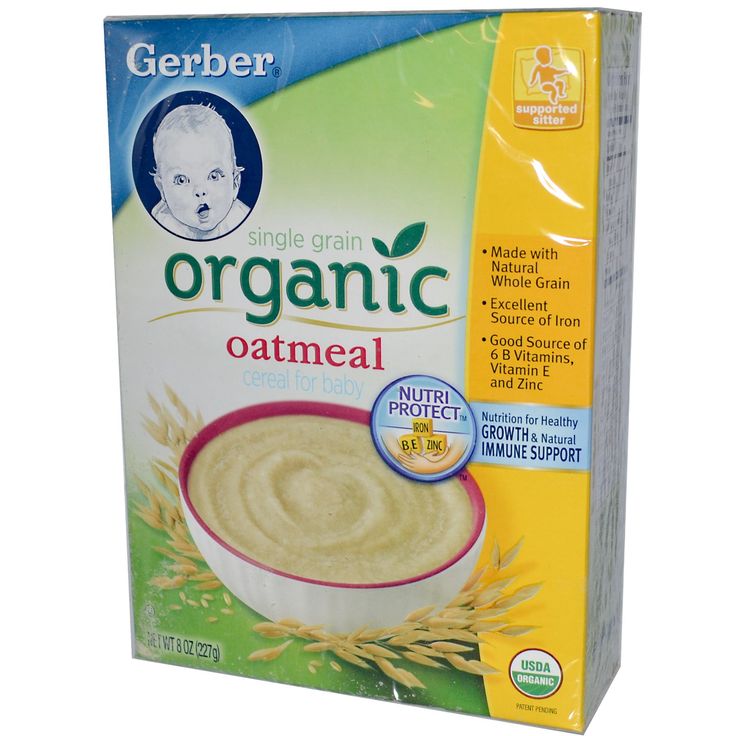 And there are reasons for this.
Why shouldn't you feed meat baby food to dogs?
First, these products have a completely different composition. The dog will obviously not receive the necessary components - animal protein and fat, which are vital to it, and calories will not be received from the usual and so healthy meat, fish or poultry, but most likely from grain and starch.
Secondly, all these products undergo a powerful heat treatment (sterilization), during which not only possible pathogenic microorganisms are destroyed, but also many useful substances vital for predators are lost - a number of amino acids and vitamins. In the manufacture of industrial food for dogs, the same thing usually happens, however, manufacturers, knowing about the problem, introduce the "lost" substances additionally, at the last stage of production.
It is not for nothing that ready-made food, which is intended for daily nutrition of animals, is called "complete" or "balanced", and its recipe is called "formula".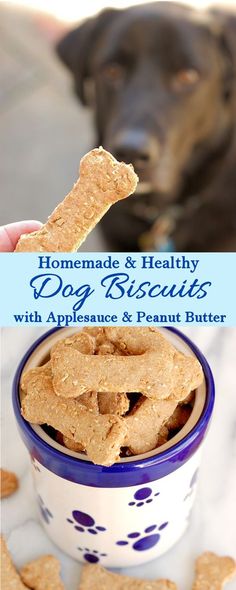 On the label you will definitely find the components included in the mineral-vitamin complex, the amount of proteins, fats, carbohydrates, fiber. And even if some substances were not enough in the feedstock, after taking samples for analysis, the developer will add what is needed to the "dough" of the feed.
Data on the needs of dogs are not taken "from the ceiling" and not from the personal experience of the manufacturer, but are correlated with the figures recommended by the competent regulatory organizations - AAFCO, FDA, as well as GOSTs for non-productive animals.
Thirdly, children's meat food most often contains such undesirable components as potato starch, rice or wheat flour. And also, which is rather unpleasant, salt, spices and even dried onions. The proportion of such additives is rarely indicated, and it may happen that when buying a "meat" puree, you will provide your pet with only its likeness, moreover, devoid of the necessary nutrients.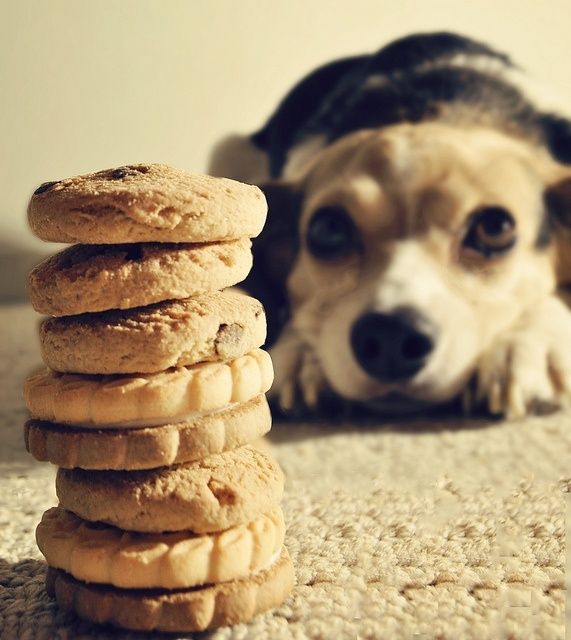 Why is the use of baby food so popular in feeding puppies and dogs? This product really has many advantages: it contains understandable types of meat, is well homogenized and has a delicate texture (which is important for small puppies and dogs with oral problems), is completely ready for use and can be stored at room temperature. An important advantage for some owners is the financial side of the issue: sometimes baby food seems cheaper than high-quality wet dog food, and at the same time it is easy to buy.
Is it possible, taking into account the above-mentioned advantages, to choose an analogue for children's purees among canned food created specifically for dogs? Delicious, complete, healthy in composition, delicate in texture, conveniently packaged and affordable and available in stores? Yes, you certainly may.
What to give instead of baby food?
Let's start with those who receive baby food not from younger family members, but from reverent owners who strive to give their pet the best and safest.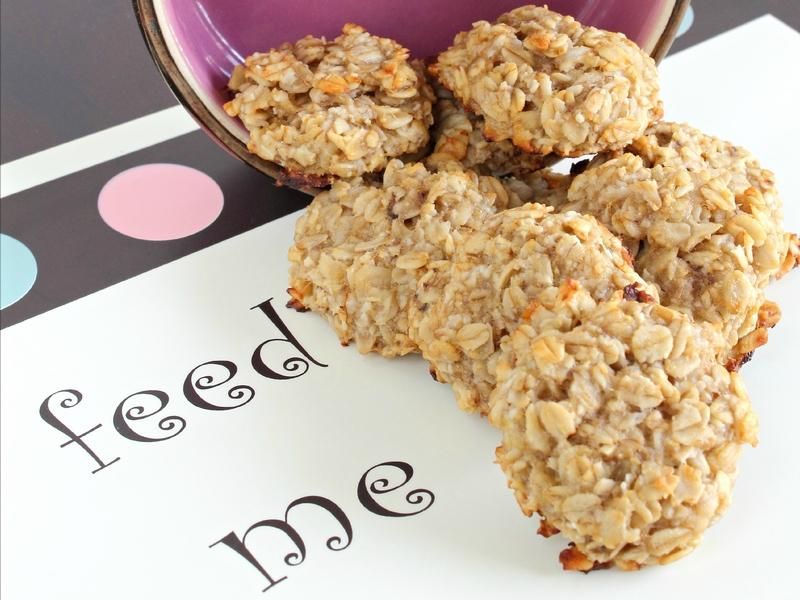 Feeding small puppies
For the first three weeks, mother's milk is the only thing a puppy needs, but then you can start accustoming a kitten to meat food. Not any diet is suitable, but as you understand, the most tender, easily digestible and very nutritious. It is commonly referred to as a "starter", but not all manufacturers make one. We have such a product in our assortment, it is Blitz Sensitive "Turkey with Zucchini" - a starter food for puppies, pregnant and lactating bitches. Packed in 200 g cans with a key. Contains turkey meat, several types of offal, zucchini pulp, milk powder, prebiotics and a vitamin and mineral complex. The product has a high calorie content, so it is advisable to give it up to 4 months, when the puppies are growing rapidly, then it is advisable to switch to other canned food options, for example, with chicken and pumpkin or lamb and turkey.
All Blitz wet foods for dogs and puppies are complete rations with 80% to 98% meat ingredients.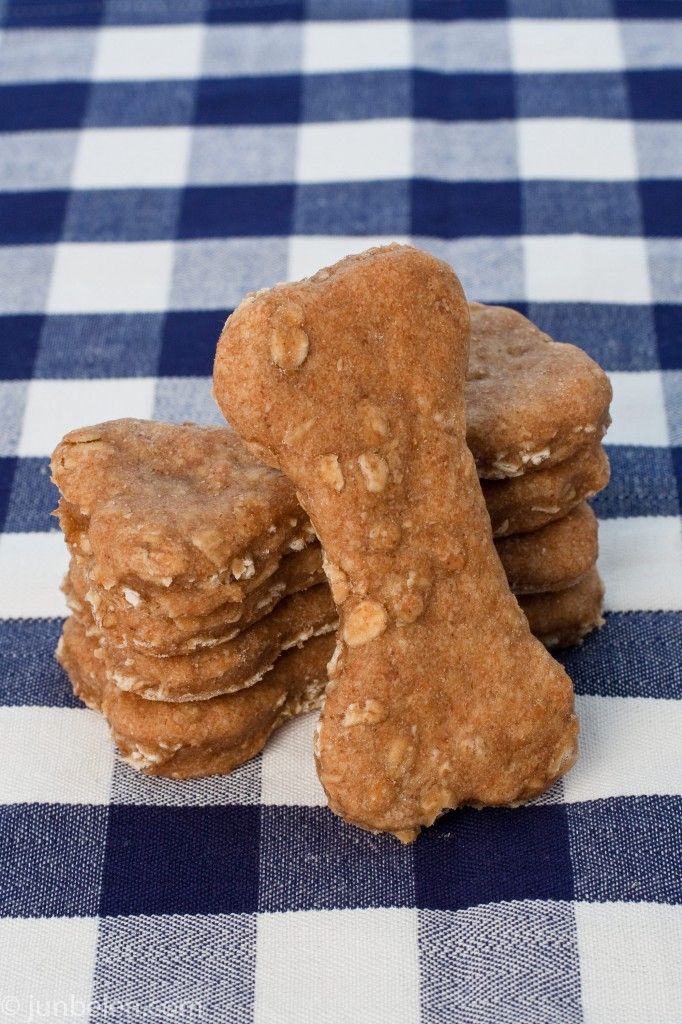 By consistency, they are divided into "pieces in sauce" or chopped pates, they are available in different packaging options (85 g, 200 g, 400 g and even 700 g) and are presented in a wide flavor palette - you will definitely choose what suits your pet.
The current assortment can be viewed on this page of our catalogue. Foods marked "for all breeds and ages" are designed, among other things, for the daily feeding of puppies that have come out of the lactation period.
Canned food for small dog breeds
Miniature pets (Chihuahua, Pomeranian, Dachshund, Toy) are also very fond of eating baby food, and in terms of packaging it seems to be intended for them for a single serving. But, despite the external "toy", these are real dogs - brave, tireless, with well-developed muscles and light bones. And they need to eat the same way as other breeds - not purees like "Tyoma", but a balanced diet. Slices of canned Lamb with Salmon, Beef with White Fish or Turkey with Duck soaked in fragrant sauce will please your gourmet much more than baby food, and they will be a hundred times more useful.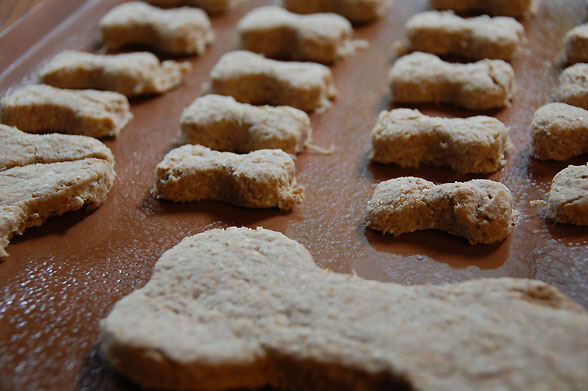 Blitz dog food is produced in Russia using European equipment. They are developed taking into account the recommendations of leading veterinary organizations and regulatory authorities, from high-quality raw materials, without the use of preservatives and dyes.
Nutrition for debilitated dogs
In most cases (except for liver diseases) during the recovery period and in old age, dogs do not need diet food (as we understand it), but easily digestible nutritious food. If your dog was recommended a temporary liquid diet after surgery, or if your pet has oral problems, it is not necessary to opt for baby mashed meats. The correct choice would be to use any of Blitz's complete wet or even dry foods, bringing them to the desired consistency with water. Learn how to properly soak dry food here.
Blitz – available to everyone
Blitz wet food can be found on all major online retail sites (Ozon, Wildberries, YandexMarket), ordered on the official website of the brand or bought at the pet store of our distributor partners.