Baby food on flight
Baby Formula | Transportation Security Administration
Carry On Bags: Yes (Special Instructions)
Checked Bags: Yes
Formula, breast milk, toddler drinks, and baby/toddler food (to include puree pouches) in quantities greater than 3.4 ounces or 100 milliliters are allowed in carry-on baggage and do not need to fit within a quart-sized bag. Formula, breast milk, toddler drinks, and baby/toddler food (to include puree pouches) are considered medically necessary liquids. This also applies to breast milk and formula cooling accessories, such as ice packs, freezer packs, and gel packs (regardless of presence of breast milk). Your child or infant does not need to be present or traveling with you to bring breast milk, formula and/or related supplies.
Inform the TSA officer at the beginning of the screening process that you are carrying formula, breast milk, toddler drinks, and baby/toddler food (to include puree pouches) in excess of 3.
4 ounces. Remove these items from your carry-on bag to be screened separately from your other belongings. TSA officers may need to test the liquids for explosives or concealed prohibited items.
Although not required, to expedite the screening process, it is recommended that formula and breast milk be transported in clear, translucent bottles and not plastic bags or pouches. Liquids in plastic bags or pouches may not be able to be screened by Bottle Liquid Scanners, and you may be asked to open them (if feasible) for alternate screening such as Explosive Trace Detection and Vapor Analysis for the presence of liquid explosives. Screening will never include placing anything into the medically necessary liquid.
TSA X-ray machines do not adversely affect food or medicines. However, if you do not want the formula, breast milk, toddler drinks, and baby/toddler food (to include puree pouches) to be X-rayed or opened, please inform the TSA officer. Additional steps will be taken to clear the liquid and you or the traveling guardian will undergo additional screening procedures, to include Advanced Imaging Technology screening and additional/enhanced screening of other carry-on property.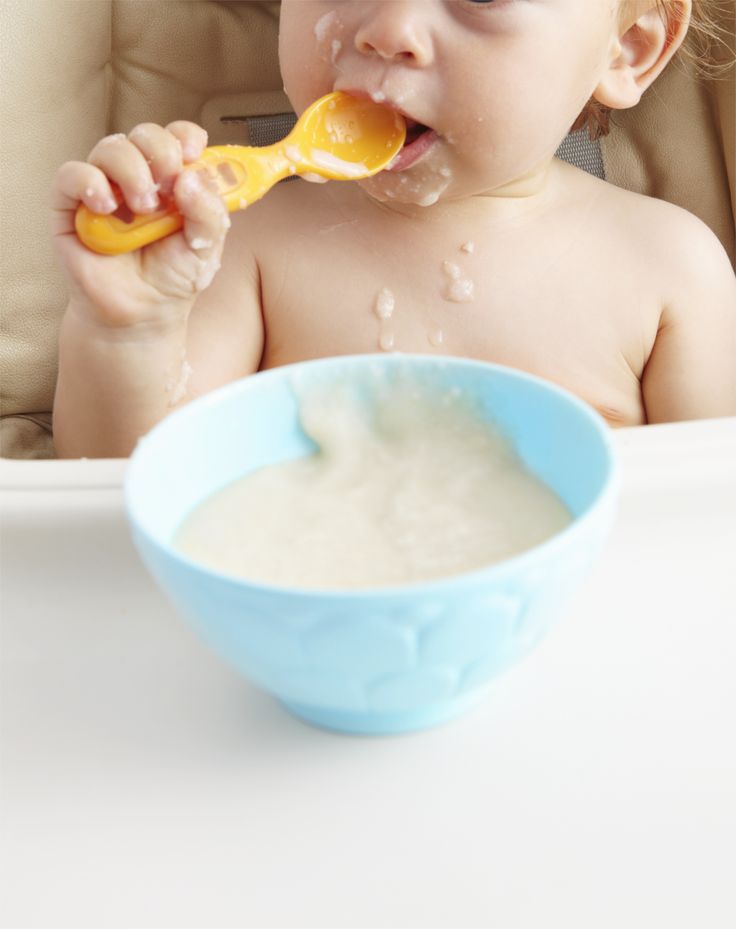 Ice packs, freezer packs, frozen gel packs and other accessories required to cool formula, breast milk, toddler drinks, and baby/toddler food (to include puree pouches) – regardless of the presence of breast milk – are also allowed in carry-ons, along with liquid-filled teethers. If these items are partially frozen or slushy, they are subject to the same screening as described above.
Please see traveling with children for more information.
Travelers requiring special accommodations or concerned about the security screening process at the airport may request assistance by contacting TSA Cares online at http://www.tsa.gov/contact-center/form/cares or by phone at (855) 787-2227 or federal relay 711.
For more prohibited items, please go to the 'What Can I Bring?' page.
3 Easy Tips to Meet The TSA Baby Food Guidelines
October 20, 2020 By Alexandra Maloney
Signing up for credit cards through partner links earns us a commission. Terms apply to the offers listed on this page.
Here's our full advertising policy: How we make money.
Bringing your little one along for a trip is a great way to bond and make lifelong family memories. Flying with your baby doesn't need to be intimidating or stressful, and neither does getting their food through TSA. Your baby's food is the most important thing you'll travel with, and you're permitted to bring frozen and bottled breast milk, as well as juices and formula for your baby on planes. All you need to do is plan ahead and budget more time at the airport! 
TSA policies regarding baby food
TSA allows baby food in your carry-on bag — don't leave your child's food in your checked bag and risk it all getting lost in transit! Pack your formula, breast milk or juice in TSA pouches. When you arrive at TSA with your carry-on full of baby food, be sure to inform the TSA agent that you are traveling with the food before you begin your screening process. TSA will ask you to take these items out of your bag and will screen them through a separate process.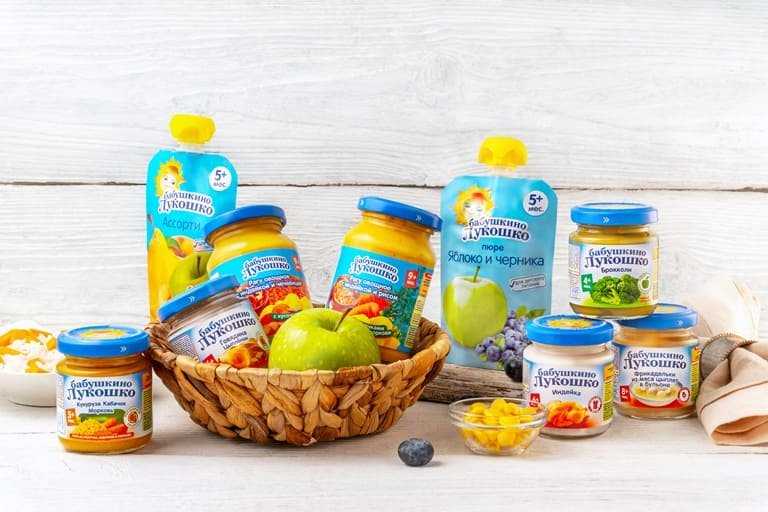 All formula, breast milk and juice will go through an X-ray screening process, the same one as your checked bag. TSA may need to test your liquids for explosives or concealed prohibited items and may request you to open them. If you don't want your baby food open, you can deny this request — additional steps will be taken by TSA to ensure they're safe for travel without opening. 
Formula, breast milk and juices are an exemption under the 3-1-1 liquids rule for flying. This means that you can bring them in quantities greater than 3.4 oz, which is not the case for most other liquids going through TSA. Additionally, TSA allows ice packs and freezer packs for the purpose of freezing baby food — you can line a cooler bag with these to keep your baby food fresh!
If you're flying with a toddler, you can bring gel or liquid-filled teethers, canned, jarred, and processed food along in carry-on baggage.
Tips for getting baby food through TSA without hassle 
Make traveling with baby food quick and easy! 
Determine how much food you'll need to travel with in advance
No one knows your baby better than you — you know when your baby needs to eat! Before your trip, think about how long you'll be gone, how many times and the amount your baby eats per day.
Plan to bring at least this much food for your trip!
For parents that pump, consider pre-pumping and freezing some breast milk, and bring your pump with you to supplement the rest. For parents using formula, pre-package your baby's food in TSA baby food pouches and store them away for the trip. 
Pack your baby food well & keep it with you
TSA allows ice packs, freezer packs and the like for baby food — take advantage of this! Make sure you're packing your cooler bag tightly and putting as many of these as you need inside to keep your food frozen. 
Since baby food is allowed in your carry-on bag, be sure to keep your eye on it at all times. Don't let it leave your sight when it's going through TSA or in the airport in general — your baby needs it and unless you're on a very short flight, they'll probably need to eat on the plane.
Insider Tip: Some airlines, like Southwest, allow babies and young toddlers to travel for free! Always be sure to check if there's a child fare when booking your flight.
Give yourself extra time to go through security
Because of all the policies TSA has surrounding baby food, it's important to give yourself extra time when traveling with it. You might need to jump through a few hoops to get it past TSA, and all food needs to be separately screened. This applies especially if you plan to bring a large amount of baby food on the plane. It's better to be safe than sorry in this case — make sure you get your baby food through security and make your flight with plenty of time to spare! 
FAQ for traveling with baby food
Can you bring squeezable baby food on a plane?
Yes! Squeezable pouches, jars or cans of baby food are all allowed on the plane and adhere to the same rules as breast milk, juices and formula. You can even bring gel or liquid-filled teething rings and toys for your little ones on the plane! 
How much baby food can you take on a plane? 
TSA allows baby food in "reasonable quantities" on planes. Basically, this means there is no strict cut-off for how much food you can bring on the plane.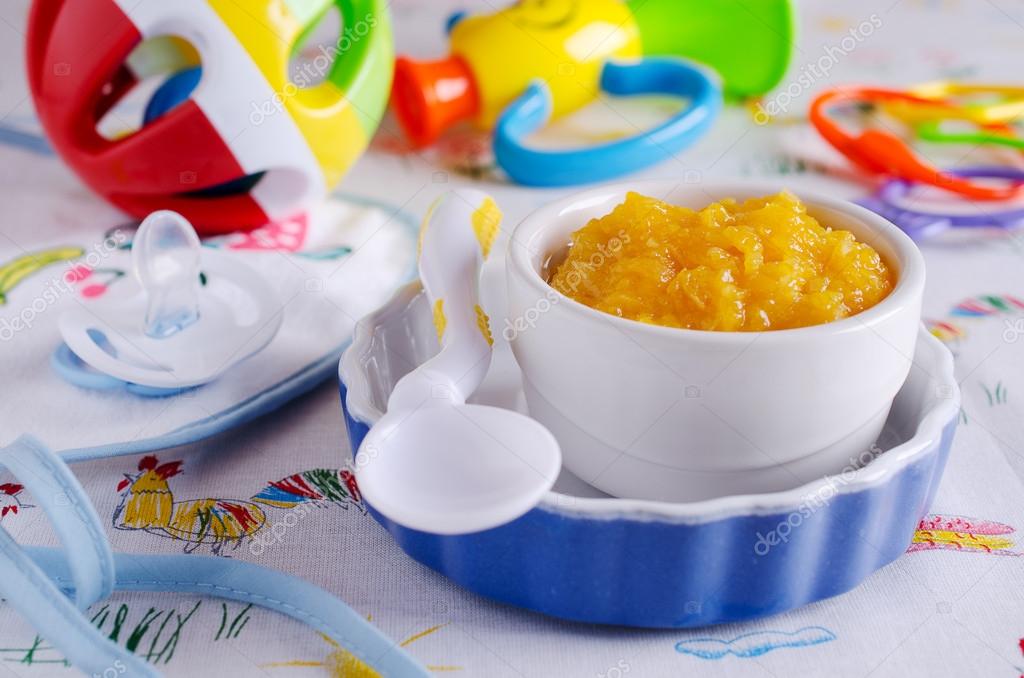 Bring only the amount of baby food your baby needs for the trip and you shouldn't have any problems getting through security. 
Can I bring water for baby formula on a plane?
Yes! Again, water for baby formula and babies is permitted by TSA in "reasonable quantities" in carry-on bags. The water for your baby formula will have to undergo the same screening process as the other foods you bring for your baby, but you shouldn't have any trouble getting it onto the plane. 
Bottom line
Whether you're solo parent traveling or tag-teaming it with little ones, getting your baby's food through TSA can be a stress-free and hassle-free process. TSA allows formula, breast milk and juices in quantities that exceed 3.4oz, which is the typical rule, and you'll be able to bring stocked cooler bags as well if needed. Be sure to give yourself plenty of time to get through security and have the food screened properly, plus keep it in your carry-on bag to make sure you have it with you whenever your baby needs it.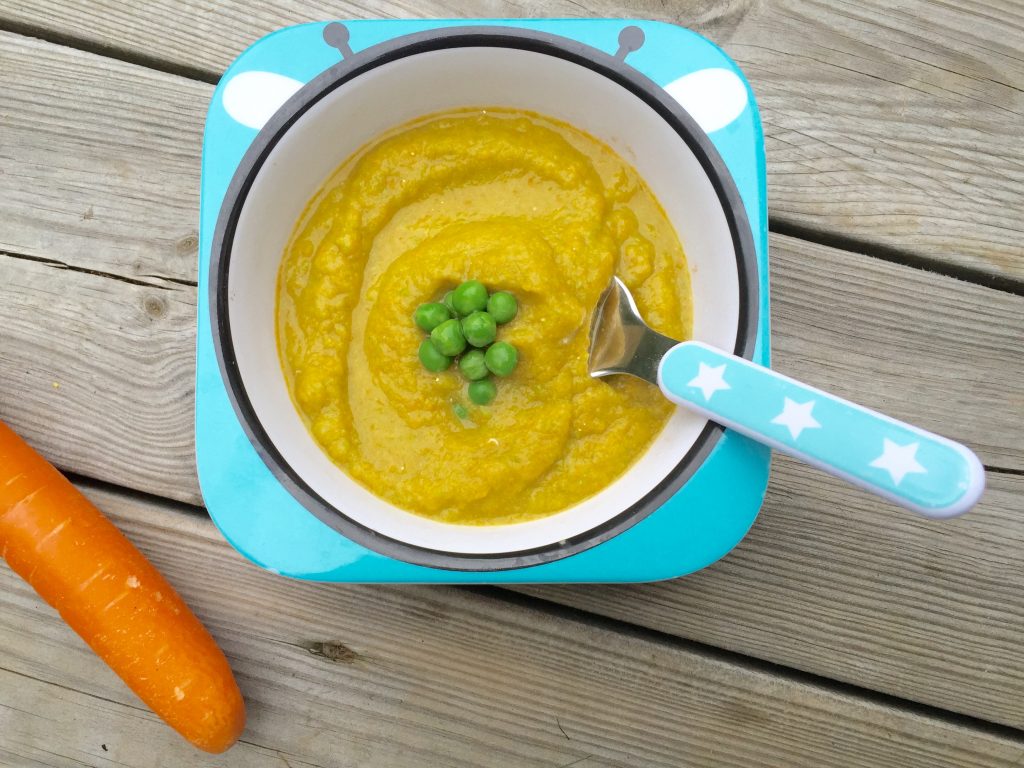 After that, all that's left to do is enjoy your trip with a happy and full baby!

Alexandra Maloney is a contributor for Million Mile Secrets where she covers points and miles, credit cards, airlines, hotels, and general travel. She's worked as a writing consultant for the University of Richmond and is a features writer for The Collegian UR.
More Topics
Family Travel,
General Travel
Editorial Note: We're the Million Mile Secrets team. And we're proud of our content, opinions and analysis, and of our reader's comments. These haven't been reviewed, approved or endorsed by any of the airlines, hotels, or credit card issuers which we often write about. And that's just how we like it! :)
Is it possible to take baby food in hand luggage on the plane
Traveling with children should be comfortable. Therefore, it is necessary to prepare for a flight on an airplane with a child.
The baby will not be able to do without regular meals for a long time.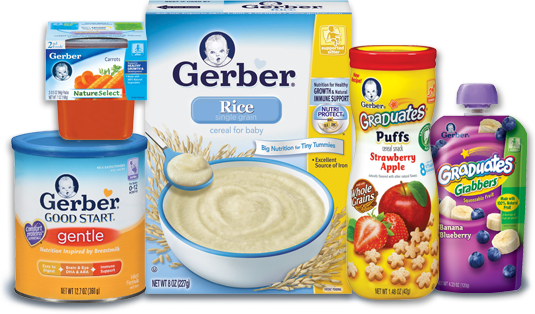 In order for the baby to be able to eat on time, you need to put the usual food with you.
Transportation regulations allow you to take baby food in your hand luggage on the plane, however the requirements of different airlines are different. There is a single rule for all air carriers: baby food should not be more than the child needs for the flight.
What kind of baby food can be taken on a plane in hand luggage
First of all, it should be the usual food for a child, depending on age. For small crumbs - these are milk mixtures, vegetable or fruit puree. For an older baby, the main meal is taken for a quick snack - fruits and cookies, as well as drinks.
In any case, the amount of baby food allowed in hand luggage is sufficient for the baby's flight. No airline will allow you to carry food for several days in your hand luggage.
How much liquid baby food can be taken on a flight? The rules for transporting food for children are more loyal. It is often allowed to transport liquid food for crumbs with a volume of more than 100 ml.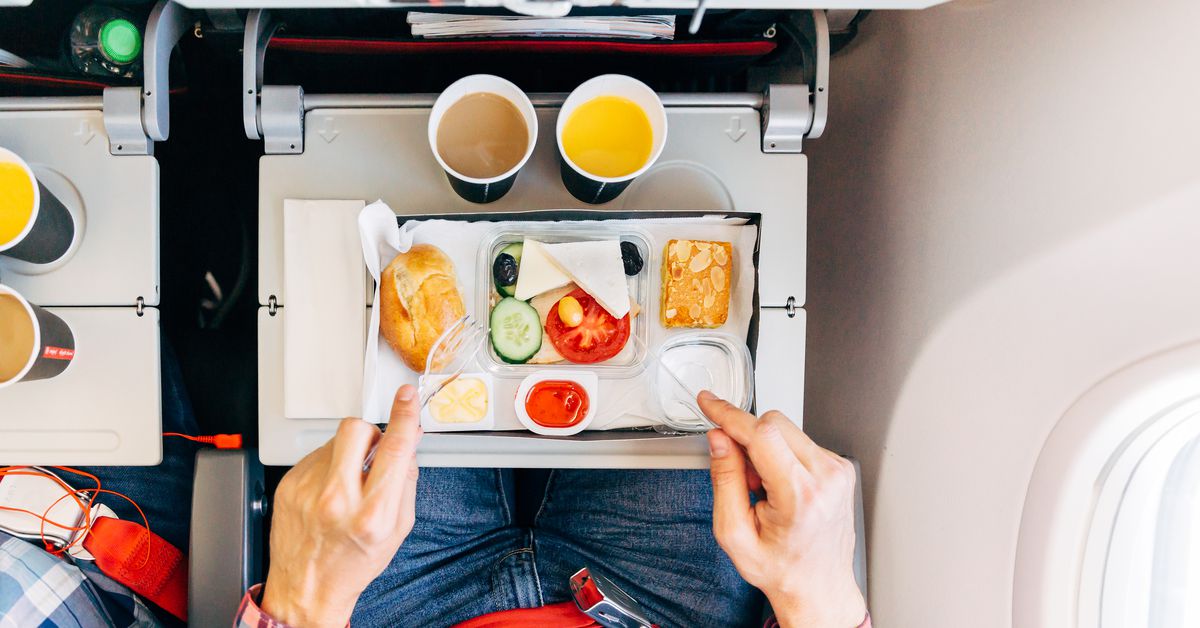 However, this issue is usually decided on an individual basis.
Baby food in hand luggage: rules of Russian airlines
In accordance with the rules in force on the territory of the Russian Federation, you can take as much baby food as hand luggage on an airplane as necessary for a comfortable flight of children. Many Russian air carriers do not limit parents to liquid baby food up to 100 ml in one container. However, you should take reasonable amounts of food for children with you. For convenience, carefully pack liquid nutrition in plastic containers to prevent leakage.
Thus, S7 Airlines writes on the official website: "Parents can take food for their child on board without any fear. There are no hard limits on volume or content." But Pobeda, when traveling with a child, allows you to take food and drinks with you, but each container should not exceed 100 ml.
For older children on long flights, the airline can order a special children's menu. The order must be made at the stage of booking tickets.
For example, Aeroflot will offer fruits, vegetables, various pastries and drinks for children to eat. The children's menu is distinguished by the absence of hot dishes.
Regulations for carrying baby food in other countries
On international flights, you can also put baby food in your hand luggage, but the rules for transporting it will be stricter. A set of products for a child depends on the duration of the flight and is usually limited to three servings.
Liquid food must be packed in plastic containers with a volume of up to 100 ml and no more than 1 liter per person. The rules provide for the packaging of each container in an individual transparent plastic bag. Containers should be tightly closed.
For children over 2 years of age, the shipping rates for baby food vary. Products are stored in containers with a volume of not more than 100 ml. Each container must be signed and packed in a separate transparent bag.
It should be noted that for children over two years old on international flights, many airlines provide a special children's menu free of charge.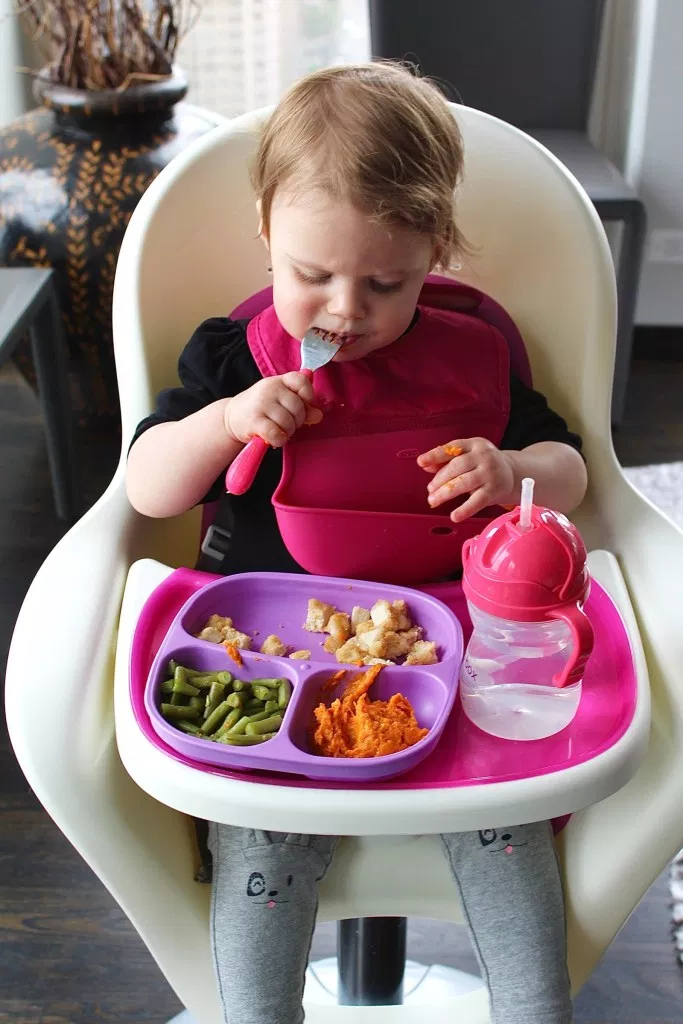 So, Swiss Air, Air France offer for kids vegetable salads, cereals, yogurt, fruits or something more substantial, for example, chicken nuggets with a side dish. In order for the baby to be provided with food, it must be ordered in advance, at least 36 hours before departure.
In a nutshell…
We think you no longer have questions about whether you can take baby food as hand luggage on the plane. However, a brief summary of the above.
Our Luggage recommends. When placing baby food in hand luggage on an airplane, follow a few general rules:
The food must not be perishable. It is better to take infant formula in dry form and dilute it on the plane, after asking the flight attendant for warm water.
All containers, including puree jars, must be properly packaged.
Liquid baby food must not exceed one litre.
By following these simple rules, you can travel with your children to different countries without feeling any discomfort.
Photo: focusedcollection.com
Our Luggage recommends! Websites that help us travel:
Find cheap flights: Aviasales.ru or Yandex Travel
Find hotels: Ostrovok.Ru and Hotellook.com
Baby food on board, or how not to leave your child hungry on the plane
Many families indulge in the pleasure of traveling with their children. If you are going to fly on a plane with a small child, you need to properly prepare for the flight, because the baby needs regular and nutritious meals.
The question often arises: is it possible to take baby food on the plane, will it be taken away during the pre-flight inspection, is the menu offered by airlines suitable for a child?
Our article will tell you how to get ready for the journey so that your child is not hungry on the plane.
Contents
What can I take on the plane?
How much food should I take?
Hand luggage weight
Children's menu on board
How to transport canned food and drinks?
What can I take from baby food on a plane?
First of all, let's determine that is allowed to take baby food in hand luggage.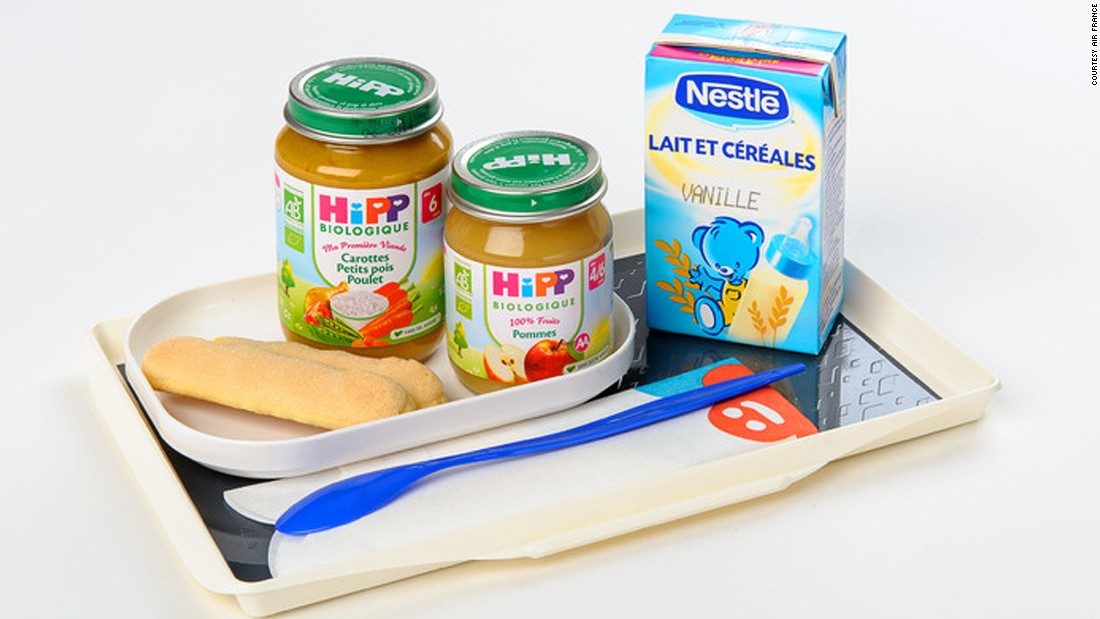 It is necessary to prepare food for the child if you have transfers and a long journey from the airport to your destination, as well as if you are flying on a low-cost airline (low-cost) airline. So, for a child, you can take:
baby food jars, drinks, milk formula;
suitable snack foods: fresh and dried fruits, nuts, crackers, corn sticks;
basic food (needed while waiting for a transfer or when flying with a low-cost airline): it is advisable to take such food that the child is used to and which is convenient to eat in "marching" conditions, without cutlery;
sour-milk drinks or products (with climate change, it is important for children to get such food).
When planning to take food with you, calculate the amount based on the fact that airlines also offer baby food (see below).
Perishable food must be transported in a cooler bag. However, we remind you that for the safety of air travel , most of the items are checked in baggage before boarding the plane.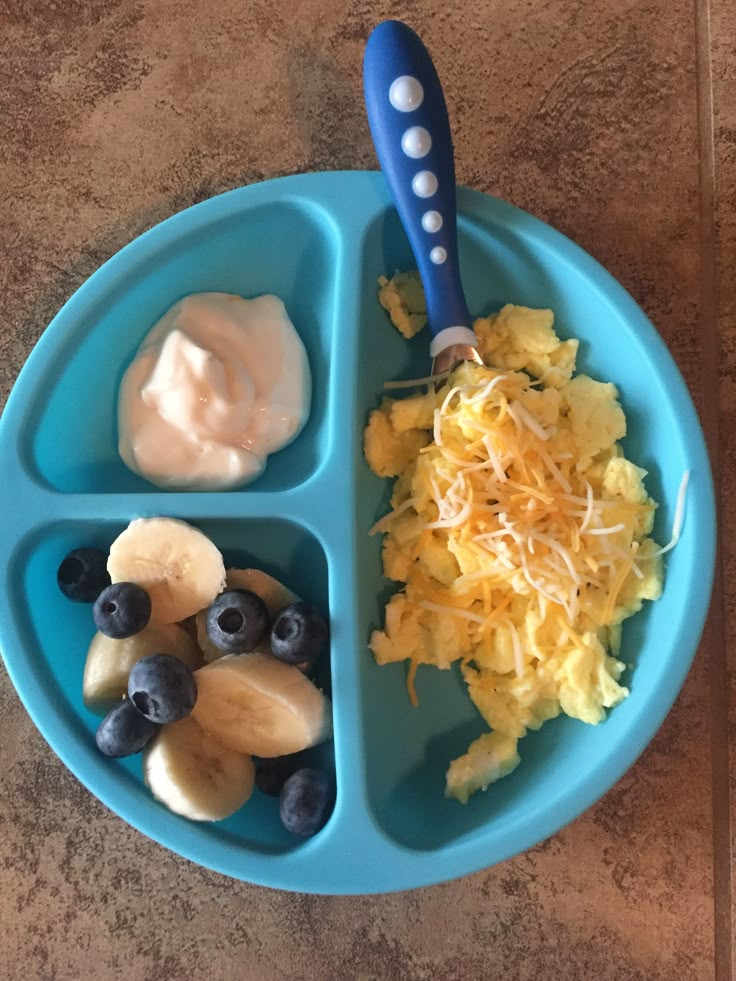 What if you need to take baby food with you not only for the duration of the flight, but also for the entire holiday?
If food is in a cardboard or metal package, then it will not be damaged in luggage, but if you have to carry mashed potatoes in glass jars or sour-milk products that need to be stored in the refrigerator, then it is clear that you cannot check them in luggage - fragile packaging can simply break .
You will most likely be asked to pack the food jars separately and hand them in at the front desk. They will not be transported in the baggage compartment, but directly in the cabin, and you will be given them before leaving the aircraft.
How much baby food should I take with me?
The need to carry a large supply of jars with you (for the entire holiday period) may arise if the baby has allergies and other food simply does not suit him, or if you go, for example, to resorts Egypt or Thailand , whose hotels are often remote from supermarkets and it will be difficult to quickly purchase baby food.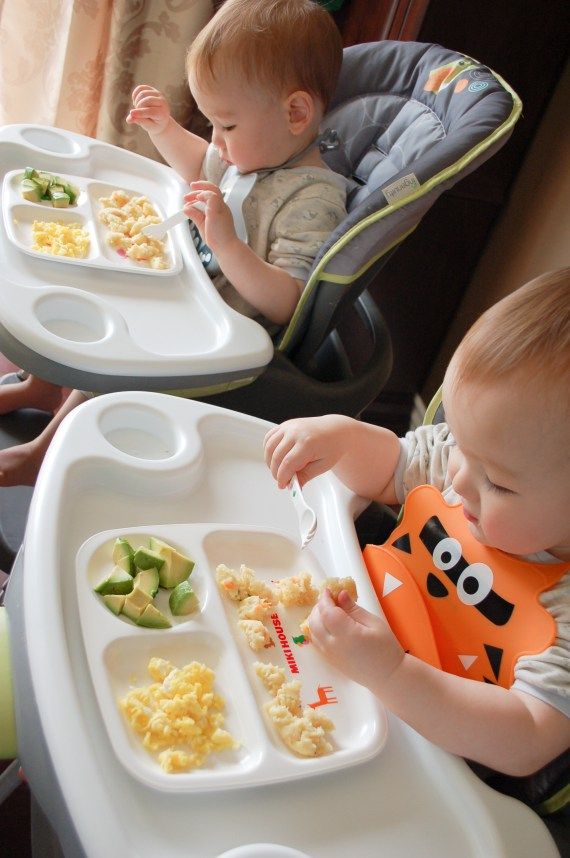 In this case, we recommend that you call the carrier in advance and consult about the possibility of carrying a certain amount of food in the cabin, in addition to hand luggage.
Usually, in such a situation, the airlines meet halfway and do not refuse the request.
If you are planning a vacation in European resorts (for example, at Austria, Germany, Bulgaria and others) or your vacation is associated with visiting large cities ( Vienna, Munich, Prague and others), then you should not worry about the supply of baby food: you can buy it at any time in a nearby supermarket or pharmacy.
What additional questions should I ask the air carrier during travel planning before arriving at the airport?
How much hand luggage can I take on a plane?
The weight of carry-on luggage varies between companies. Usually it ranges from 5 to 10 kg per person. When flying in business class, hand luggage can carry much more weight than in economy class.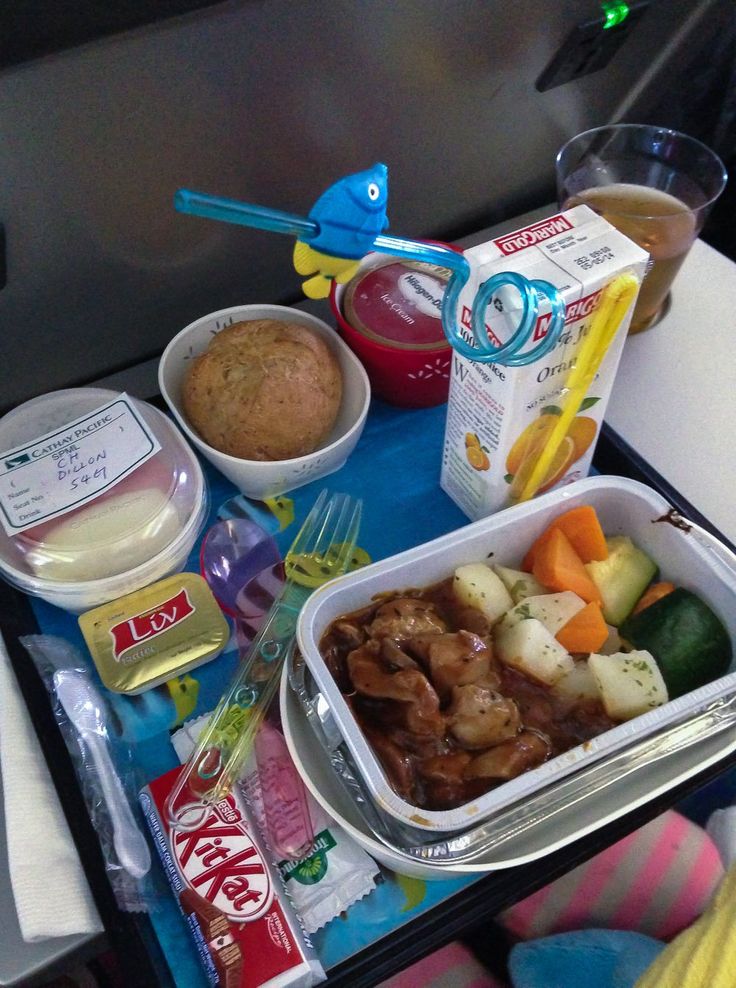 If you are flying on a low-cost airline, you should definitely find out from the carrier whether hand luggage is included in the ticket price - some budget companies take separate, very significant money for carrying hand luggage.
Traveling with a child by plane:
What are the best places to choose on an airplane if you are flying with children
Good news: many major Russian carriers offer this service for free, regardless of flight class.
Children's menus can be ordered free of charge on all long-haul flights of the German airline Lufthansa and on some European flights when booking tickets, or by calling the Lufthansa Service Center no later than 24 hours before the departure of your aircraft.
The airline's children's menu is designed by renowned chef Stefan Marquard. Food for children is a topic close to the heart of this master, who is the author of a children's cookbook.
With his out-of-the-ordinary ideas and fun recipes, he excelled in creating dishes that were both healthy and appealing to children.
On the other hand, there is a limited amount of baby food for babies under 2 years of age on board every Austrian Airlines flight . Pre-order is not necessary - just ask the flight attendants.
Ukrainian airline UIA also offers meals for children (from 2 to 10 years old) on its flights, the need for which must be provided at least 50 hours before the scheduled flight departure. This service has recently been paid, the children's menu will cost parents 8 euros.
Aeroflot and Rossiya have baby food and baby food (soft chewable food for children from 2 years old and portioned milk and baby food in assortment (Aeroflot) or puree in jars ("Russia") for children under 2 years old
Special meals must be ordered no later than 36 hours before departure. One important nuance: ordering special meals on flights of Aeroflot PJSC in Economy class is provided on flights over 3 hours, in JSC "Rossiya Airlines" it is possible in Economy class on flights lasting more than 4 hours, in Business class - on flights lasting more than 1
Ural Airlines is ready to provide baby food if ordered at least 24 hours before departure.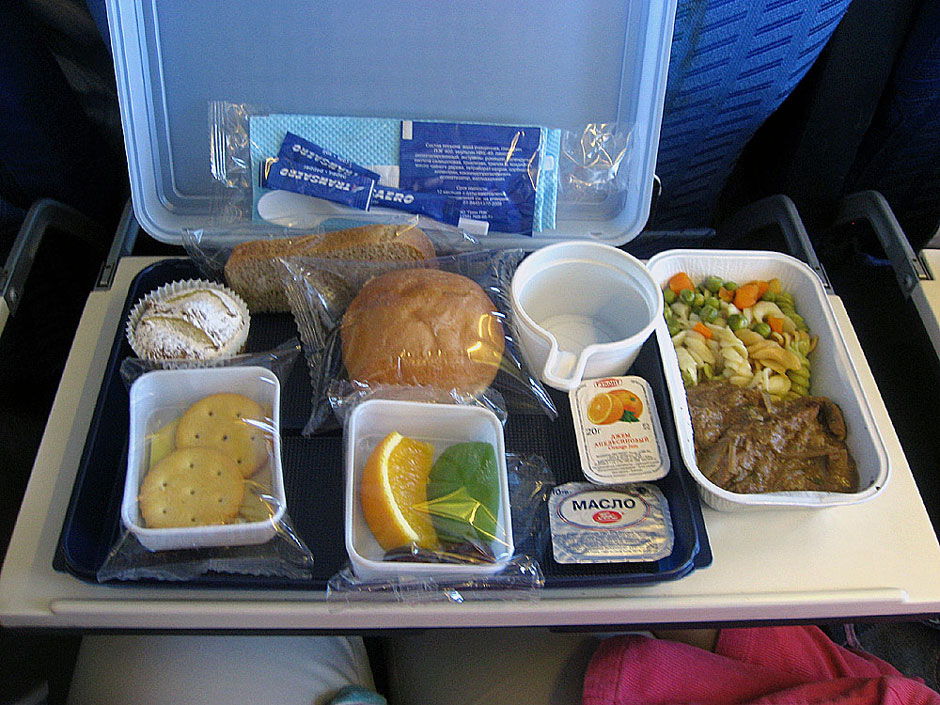 0003
The Turkish airline Turkish Airlines also always takes care of its young passengers. A set of baby food is served in a colorful design with a toy. Usually the menu includes a salad, a second course (potatoes and meatballs), sweet pudding. Drinks to choose from: tea, ayran, juices, water.
You can make an order for special meals (any) in advance, at least 24 hours before the departure of your flight, by phone at the call center or the nearest office of the airline.
For reference. Nutrition codes: infant (for children under two years old) - BBML, children's (for children from two years old) - CHML.
How to transport canned food and baby drinks?
The rules for conducting a pre-flight screening in force in the Russian Federation contain a list of items that are allowed to be carried in hand luggage subject to special requirements.
This list includes: mercury medical thermometer, liquids in containers up to 100 ml with a total volume of up to 1 liter (they must be packed in a separate transparent plastic bag), medicines, special dietary needs, baby food, including mother's milk, in the amount required for the entire duration of the flight.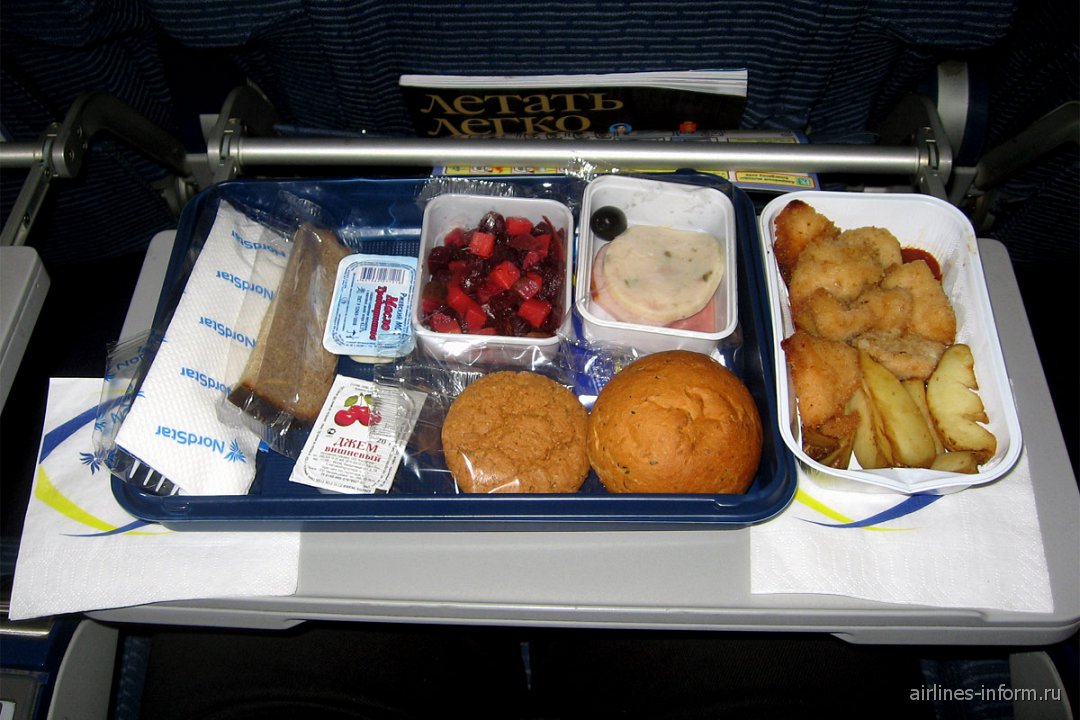 In order to avoid a conflict at the airport during the screening over the number of jars of baby food required for the flight, it is advisable to agree on the procedure for their transportation in advance.
We also recommend purchasing special baby water to avoid disputes about whether it is liquid or baby food.
In conclusion, I would like to note that sometimes airlines on their websites do not publish the entire list of services that they provide to passengers with children.
Don't be afraid to call the carrier's representative to find out everything you need to know and what extra help you can get if you're traveling with a child. Use this simple "key", and then the journey will be a joy to you.
Recommended: And I want to fly, or Flying a child without parents
Now that you are armed with all the necessary information about baby food on board, you can safely move on to searching for the most suitable flights and booking air tickets.