Baby food pouch filling machine
baby food spout stand up pouch bag filling and packaging machines
stand up pouch filling machines
Introduction
For the FB-ZCX-5B-1 stand up pouch filling machines, it is also named as baby food pouch filling machine, owning all the function of FB-ZCX-5B, and specialized for the packaging of spout bags with baby food pouch caps.
Feature
-The stand up pouch filling machines is clean and bright,and is made by stainless steel except rack part reach to the existing standard of food industry
-Electric and pneumatic combined driving are used,resulting in stable driving,Filling,downward-capping and cap-screwing are fully automatic in order to save man power and reduce cost
-High efficiency,several pouch bags can be filled,downward-capping and cap-screwing at the same time
-Revision device of photoelectric sensors are installed in the machine,If cap jam in the machine, it can timely alert operator to inspect and adjust the equipment in order to avoid waste
-According to customer'demand, we can add or decrease auto bag feeding device,cover,PLC ,CIP connect,nitrogen gas connect etc
-Piston quantitative filling, precise quantitative filling,no drip leakage filling head
-Filling quantity can be adjusted,automatic capping,precise capping,solid capping,no leakage,adjustable capping speed
-Widely used for a variety of products, such as jelly, milk, butter, fruit juices, paste, chemical liquid, water and so on
-High reliability,convenient operation,wide applicability,high performance.
Technical Parameters
Filling material

Fruit puree/yogurt

Available filling capacity

50ml-300ml

Quantity of machine filling nozzle

5

spout pouch filling and capping speed(pouch/hour)

5000-7000

Material of machinery

#304 stainless

Power supply

AC 380V /50Hz (customized based on different voltages)

Using air pressure

0.5~0.7Mpa

Maximum air conumption

0.5m3/min

Machine dimension

3300*2440*1900mm(included the pouch loader)

Additional components of machine

CIP connection

Dust proof cover

Plastic cap elevator
Basic component of stand up pouch filling machines FB-ZCX-5B-1
1-Machine bottom flame
2-Pouch loader
3-Machine turntable
4-Dusty-proof cover
5-Pneumatic control cabinet
6-Material pump (hopper)
7-Filling device group
8-Cleaning device group
9-Plastic cap elevator
10-Vibrating tray & plastic cap loading device
11-Capping device group
Application
Working process of stand up pouch filling machines FB-ZCX-5B-1
-Pouch loading
-Fixed position filling
-Spout cleaning
-Cap loading and capping
-Pouch discharging
Pneumatic components
Imported pneumatic components: Schneider, Mitsubishi, Omron, Siemens and etc.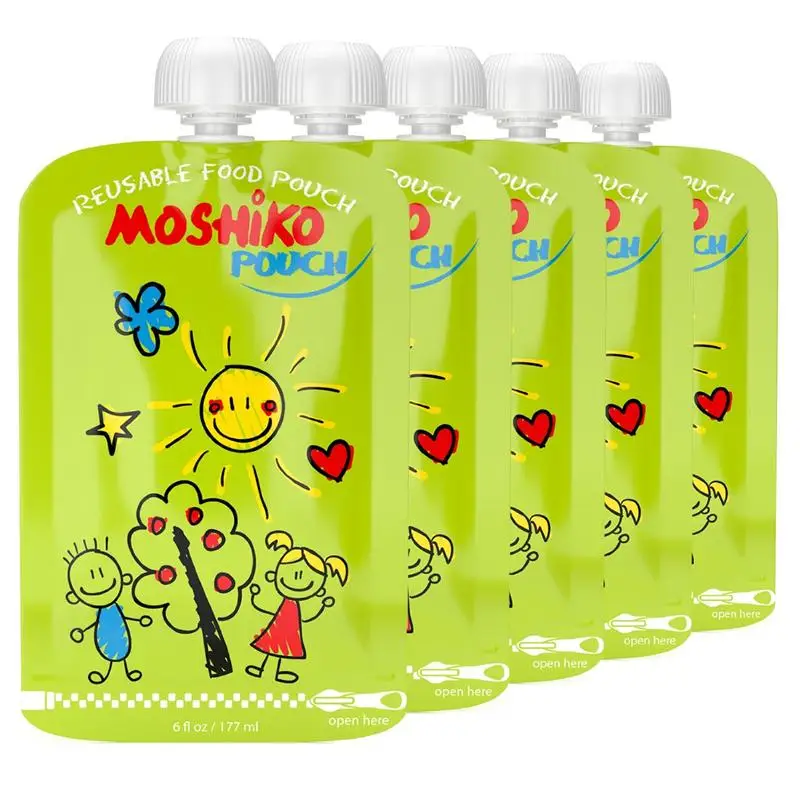 , let the operation system more stable and reliable
*Partial pneumatic components brand can be optional by customer's requirement
Baby Food Pouch Filling Packing Machine for Spout Pouch
clean, hygienic, to ensure the health of baby food
Category: premade bag filling machine
Baby food is a special niche in the food industry: it is vital that the baby food packing systems meet the higher hygiene requirements. The baby food packing machine we supply are suitable for cooked, pasteurised and cooled baby food products.
Applications:         
Baby food, beverages, purees, sauces, dairy and other products, liquids with or without small particulates.
Baby Food Pouch Filling Machine Features:
❤ High Quality:
Rotary turret design, produce the highest quality pouching system in small amount of space.
Robust welded and bolted Aluminum frame with stainless steel top plate.
All penetrations through top plate are sealed with rubber flex boots.
❤ Flexibility:
Modular design allows you to quickly and efficiently build reliable robust custom machines.
Standardization of parts across the machine provide quick access to all spares.
Rotary turret design allows for fast and repeatable format changes.
Multiple size machine platforms to fit any application or size range.
What Benefits You Can Get:
Streamline your operations and increase output by as much as 50 percent with our baby food pouch filling machines. Unlike the vertical form fill and seal machinery that utilizes roll stock film to create bags, this baby food packing machine offer something completely different.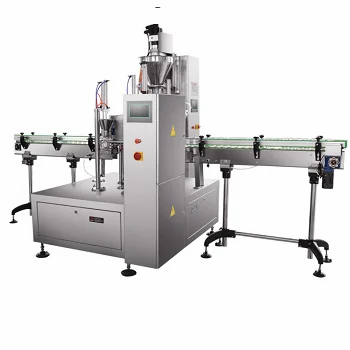 These innovative packaging machines fill and seal already premade custom pouches, so no roll stock is required. The end result – your packaged product looks modern, offers convenience, and differentiates itself from your competition. If you need more information, leave message to us.
Technical Parameters:
| | |
| --- | --- |
| Pouch Materials | Composite film, PE, PP |
| Pouch Types | stant up pouch,stand up pouch with spout,flat pouch |
| Pouch Size | W:100-210mm  L:100-350mm(can custom) |
| Max Filling Range | 5000ml |
| Filling Accuracy | ±1% |
| Speed | 10-60bags/min |
| Voltage | 380V 3phase 50Hz/60Hz |
| Power | 5.5kw |
| Compressed Air | 0.6m³/min |
You may also like…
Rotary Stand Up Pouch Filling Machine for Dry Fruit

CK-280BY-4 Automatic Jelly Stick Packing Machine Multilanes

Automatic Body Butter Cream Filling Machine

Premade Protein Powder Pouch Filling Machine
Liquid doypack filling machine
Description
High-performance aseptic filler JBT AsepFlex is designed for aseptic packaging in doypacks with a dispenser of liquid and puree products.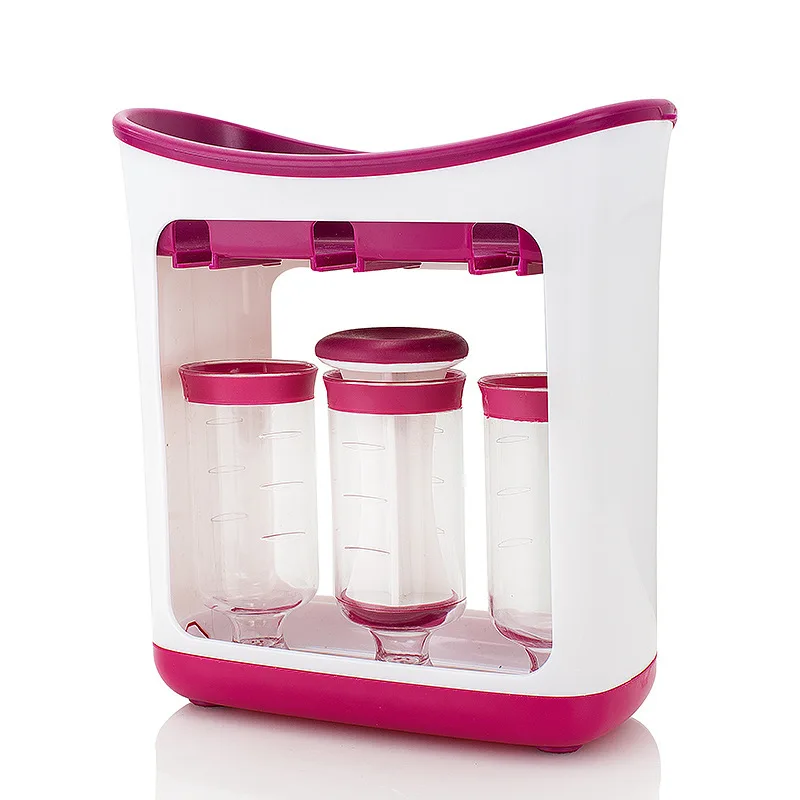 The doypack filling machine can fill liquid products at a speed of 20,000 to 30,000 pouches per hour.
In addition to high productivity and the possibility of aseptic filling of food products, the AsepFlex doypack filling machine also provides production flexibility. The size and shape of pouch bags can be easily changed without stopping the production process and changing formats on the equipment.
Linear aseptic doypack filler handles a wide range of products, both liquid and high viscosity, and is designed for doypack packaging:

juices and smoothies
fruit and vegetable purees
infant formulas
Puree and liquid desserts
milk drinks
sports nutrition

AsepFlex doypack equipment can be optionally equipped with a nitrogen dosing system to reduce the oxygen content in the Doy Pack, avoiding product oxidation and thus maximizing shelf life.
Benefits of AsepFlex doypacking equipment:
continuous machine operation over 120 hours
low reject rate
ability to quickly change the format of the package or product
efficient packaging sterilization with hydrogen peroxide vapor
Doypack packaging with dispenser has the following advantages:0013
easy to use
low packaging cost (compared to other types)
the ability to create a bright package that attracts attention
light
robust
Benefits of aseptic doypack filling:
1. Product quality - aseptic filling and packaging ensures better flavor retention and nutritional value.
2. No preservatives in the composition - aseptic processing allows you to create recipes without the need for preservative additives.
3. Food Safety - Aseptic processing ensures food is microbiologically safe.
JBT is a company with vast experience in the development of equipment to improve the quality and increase the shelf life of food. There are thousands of JBT production lines installed around the world, which pack, pack and sterilize more than 50% of all manufactured products, which rightfully makes JBT a leader in the integration of automated solutions into the food industry. JBT's clients are the world's largest beverage and food manufacturers.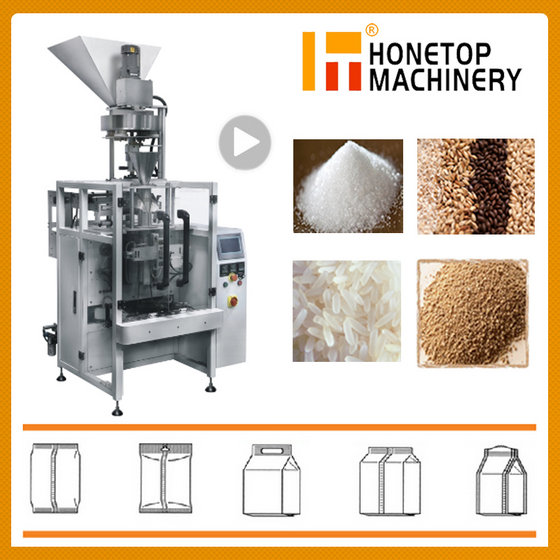 Among them are Danone, Lactalis, Unilever, Nestle Nutrition and others.
In Russia, the official supplier of JBT equipment is Interagro LLC, a company that has been successfully operating in the agro-industrial complex for 15 years and offers advanced solutions and technologies for agribusiness and the food industry.
Video
Parenteral nutrition - together
What is parenteral nutrition?
Parenteral nutrition (PN) is intravenous nutrition given through a catheter placed in a vein. It is used when the patient is unable to obtain all the necessary nutrients orally or through an enteral feeding tube. Parenteral nutrition is administered as a liquid directly into the bloodstream. It provides the necessary calories and nutrients to the patient's body.
Parenteral nutrition is used for partial or complete nutritional support.
Complete nutritional support is called total parenteral nutrition (TPN).
Various types of intravenous catheters can be used for parenteral nutrition. These include:
Peripheral venous catheter. For short-term parenteral nutrition, a catheter is placed in a vein in the arm. This method of installation is called intravenous or peripheral intravenous.
Central venous catheter. The surgeon may place a catheter in a large vein leading directly to the heart. Central venous catheters include PVCC, central catheters and port systems. Many children with cancer have a central venous catheter for procedures so that they can receive nutrients through the lumen of the catheter. Central venous catheters are the preferred option for long-term parenteral nutrition.
Whenever possible, feeding is best done in the usual way (orally) or through a tube. In this case, digestion occurs in a more natural way. For children with cancer, this is not always possible.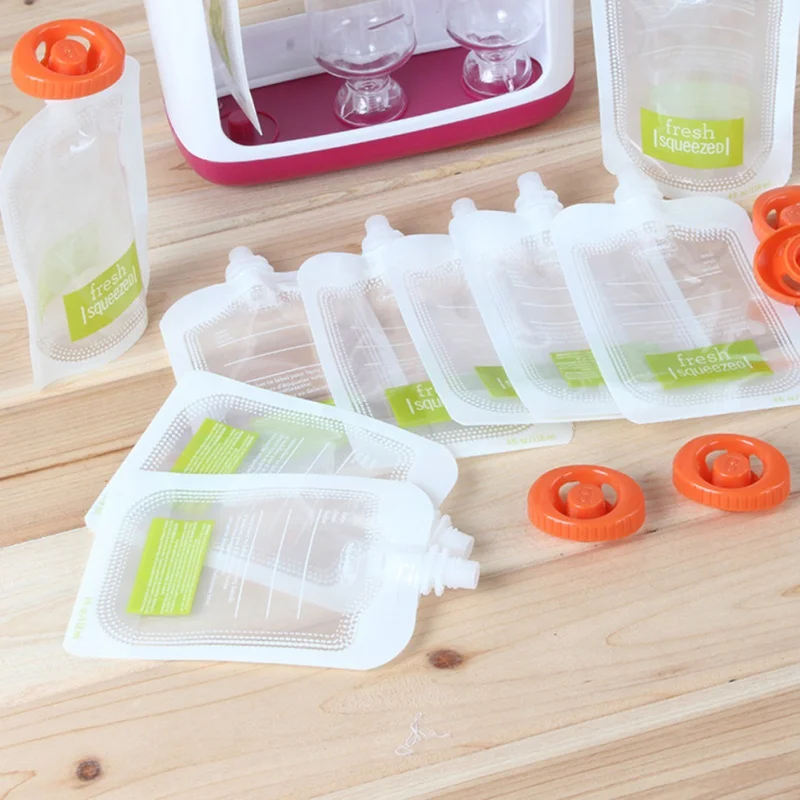 Parenteral nutrition may be required in the following cases:
The child's digestive system is unable to properly absorb nutrients.
The child underwent an operation on the digestive system.
The child has intestinal obstruction.
The child has severe vomiting or diarrhea.
The child has problems with enteral feeding (feeding through a tube).
Nutrients in solution for parenteral nutrition
Solutions for parenteral nutrition are prepared in a pharmacy. It is a sterile liquid containing a mixture of essential nutrients. The composition is selected individually, taking into account the needs of a particular patient - his age, body weight and health status.
Parenteral nutrition solution is a sterile liquid containing a mixture of essential nutrients tailored to the needs of the patient.
Carbohydrates, proteins and fats are the 3 main types of nutrients that provide energy to the body and are used by it to perform various functions.
Carbohydrates are the body's source of energy. In PN, carbohydrates are supplied in the form of glucose (dextrose).
Protein is important for building muscle, healing tissue, fighting infection, and cellular function, and is also the body's source of energy. Proteins are made up of amino acids. Some amino acids are synthesized by the body, while others must be ingested with food.
Fats (lipids) provide calories and energy and are used to support a variety of cell functions. Fats in PN are important in preventing essential fatty acid deficiencies. Fats serve to protect the organs, help keep the body warm, and provide a supply of certain vitamins that the body can absorb.
PP also provides:
Electrolytes which are critical for the functioning of bones, nerves, organs and muscles. The composition of PP may include substances such as calcium, potassium, phosphorus, magnesium, sodium, chloride and acetate ions.
Vitamins to help your child grow and stay healthy. DAAs typically contain multivitamins containing vitamins A, B, C, D, E, and K.
Minerals and trace elements that are important for the growth and functioning of the body. These include zinc, iron, copper, chromium, manganese and selenium.
Water that provides the right amount of fluid to prevent dehydration.
How parenteral nutrition is done
Generally, parenteral nutrition is started in the hospital. A doctor, pharmacist, and registered dietitian work together to formulate nutrition based on the amount of calories and nutrients a patient needs each day. A blood test is performed to check the response to PP. If necessary, the mixture for PP is adjusted.
The patient usually receives one packet of PN solution per day. PP is available as a 2 in 1 solution (dextrose and amino acids) and 3 in 1 solution (dextrose, amino acids, lipids). If the solution contains lipids, then there will be two separate chambers in the bag. The nutrients are mixed together by removing the separating strip and gently kneading the bag just prior to infusion.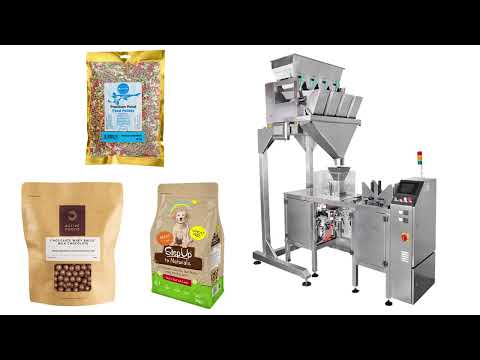 To deliver the solution, the bag is attached to the patient's intravenous or central catheter and an infusion pump is used. The pump is configured to supply the solution on a schedule.
Permanent PM is carried out continuously. This method is used at the very beginning of PP. This allows the body to adjust and allows doctors to make sure the body is getting all the nutrients it needs.
Cyclic PM is carried out during certain periods (not around the clock). The pump is set to a PV cycle that includes a certain number of hours, such as 20, 16 or 12 hours. As the cycle time decreases, the feed rate increases so that the total amount of PP remains constant.
Benefits of cyclic PN:
The patient has the ability to disconnect from the pump to do things or just move around.
Cyclic PN allows the patient to experience hunger. With continuous PN, the patient does not have time to get hungry, and this can make it difficult to switch to oral nutrition.
In cyclic PN, the patient's body may release hormones more naturally, as it does with a normal diet.
Reduces the risk of PN-induced cholestasis, a condition in which bile production decreases or stops.
Most patients receive cyclic PN at night so they can do their normal activities for several hours during the day. If the design of the device allows, the infusion pump can be carried in a backpack, which gives additional freedom of movement during parenteral nutrition.
Problems and side effects of parenteral nutrition
To ensure proper nutrition and prevent serious side effects, the process must be carefully monitored. Many problems associated with PN can be solved by adjusting the PN formula or changing the diet. It is also important to take good care of your central venous catheter to avoid infection. It is very important to wash your hands properly and use aseptic techniques when attaching and detaching a PN bag.
Possible complications of PN include abnormal glucose levels, abnormal liver function, electrolyte changes, mineral or vitamin deficiencies, and catheter problems including infection, thrombosis, or blockage.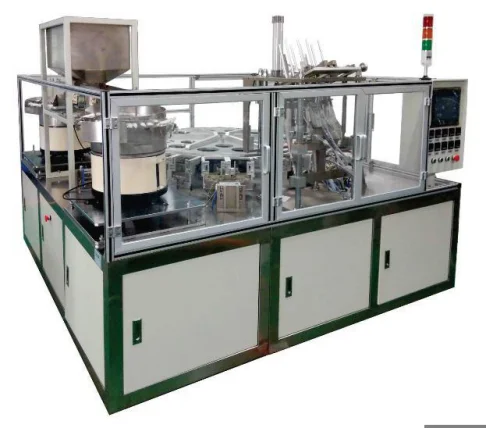 PN may also interfere with the effect of certain drugs.
A common problem with PN is hyperglycemia, or high blood sugar. Hyperglycemia can occur when the body cannot fully use glucose and blood levels rise. This can happen if PN is fed too quickly and the body does not have time to process the sugar. Hyperglycemia can also be caused by infection and medications such as steroids. Symptoms of hyperglycemia: headache, thirst, weakness, nausea. To avoid hyperglycemia, the content of carbohydrates (dextrose) in PN is increased gradually over several days. Hypoglycemia, or low blood sugar, is less common, but still possible with abrupt discontinuation of PN.
PC monitoring may include the following checks:
Blood or urine glucose
Blood electrolyte levels
Liver Monitor
Blood triglyceride level
Daily urine volume
Body weight
Parenteral nutrition at home
Patients can receive parenteral nutrition at home.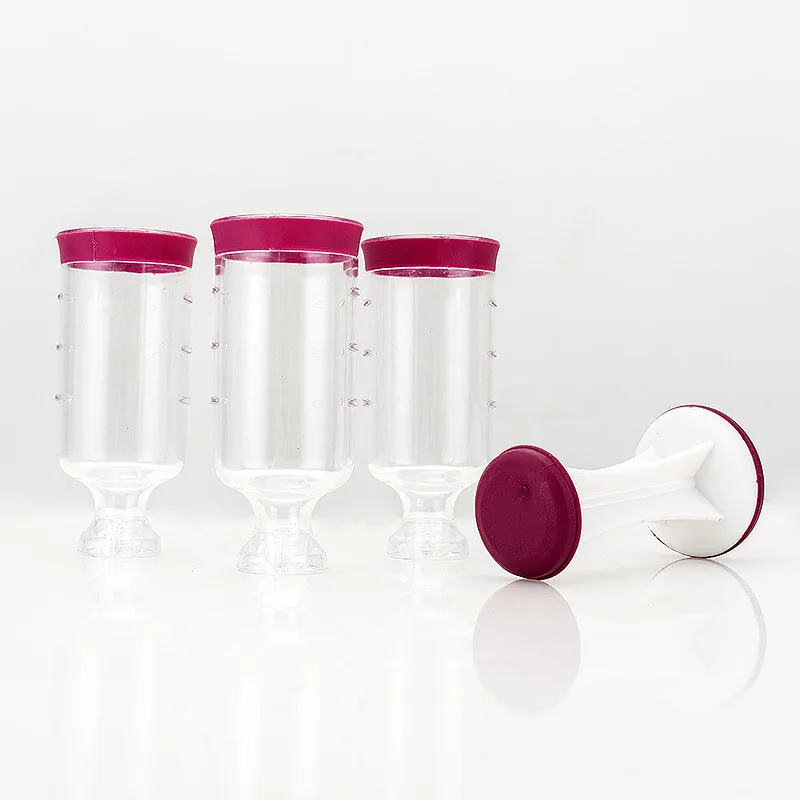 Before the patient is allowed to go home, the relatives who will care for him will be taught:
How to handle the PP solution, how to store and activate it (gently knead the bag)
How to add multivitamins and/or medicines to an infusion bag
How to connect and disconnect the pump
How to use the
infusion pump
How to care for your catheter
How to use aseptic techniques to prevent infections
How to perform a blood and/or urine glucose test
How to deal with possible problems
How to Seek Medical Care in an Emergency
Family Advice
Plan delivery and storage of PN solution. PC home services can deliver a week's supply of PC (up to 7 packets) to you. Make sure that the refrigerator has enough space to store food and that the refrigerator is clean. Do not stack more than 3 bags on top of each other.
All PP bags should be refrigerated and protected from light. The temperature in the refrigerator should be between 2 and 8 °C. PP can be stored at room temperature for no more than 24 hours. Bacteria can grow in the bag if stored incorrectly.
Remove PP bag from refrigerator 2 hours before use.
Select the place where you will prepare the PP. There should be no foreign objects in this place. Work on a hard surface that is easy to clean.
Serve PN at the same time each night.
Maintain a list of mix stocks. Mark when and in what quantity you need to order packages.
Keep supplies in one place so you can easily find mixes when you need them.
Maintain a list of contacts, including physician, pharmacist, nutritionist, and home intravenous product delivery company.
If you need to travel somewhere, plan your BCP in advance. You will need a portable refrigerator to store the solution. Make sure you have enough travel supplies and consider a way to recharge your pump battery.
To provide PC for your child at home, you will need PC solution, equipment, formulas, and supplies. All of these can be obtained from a clinic and an intravenous infusion company at home. These may include:
PP Solution

Multivitamin
Intravenous drugs prescribed by a physician

Equipment

Infusion pump
IV stand
Ambulatory Pump Carrying Backpack

Mixes and supplies

Alcohol wipes
Urine Sugar Test Strips
Heparin and saline
Tubes
Batteries
Needleless connector
PC at home can seem like an incredibly difficult task. Doctors will help patients and families remember the basic rules of home care and take care of the comfort of all participants in the process.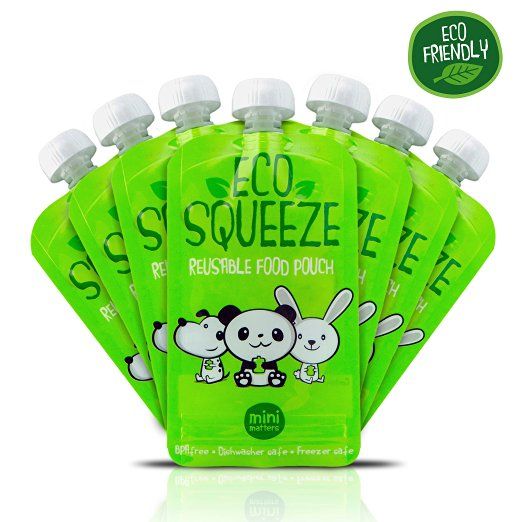 What you need to know for family members providing PC for a child at home:
How to handle and prepare PP mortar. If the PP is prepared in a two-chamber bag (proteins and carbohydrates on one side, and fats on the other), the bag must be activated. To activate the pack, grasp one end of the rubber strip, pull it out of the rigid rod, and discard. Gently mash the bag to mix the fats with the rest of the solution.
How to add drugs and/or multivitamins to PP. A multivitamin is a blend of vitamins and minerals prepared with the needs of the patient in mind. You will learn what vitamins the child needs and how to draw them into a syringe and inject them into a bag. Initially, PP has the appearance of a transparent liquid. After adding multivitamins, the solution will turn yellow.
How to use PCB equipment, supplies, and mixes. These skills include programming an ambulatory pump (PN delivery device), piercing a PN bag, and filling or "priming" tubes by passing PN solution through them.
How to connect the PN bag to the central catheter. The procedure depends on the type of catheter.
How to check your child's blood and/or urine glucose levels. These tests show how well the child's body absorbs the sugar contained in PN. Your doctors will tell you when these tests should be done.
How to use aseptic techniques to prevent infection. Keeping cleanliness in the organization of the PP is very important. Microorganisms in the central catheter can cause severe infection of the bloodstream.
To prevent infection:
Store formula supplies in a clean, dry place out of reach of children and pets.
Prepare a clean, dry area free from foreign objects.
Wash hands with antibacterial soap before touching consumables and mixtures.
Keep PP solutions and mixtures packed until you are ready to use them.
Store PN solutions and multivitamins in the refrigerator on a separate clean shelf or in a clean box away from food.
Avoid using PP solution if it has been stored out of the refrigerator for more than 24 hours.
Lightly squeeze the PP bag to check its integrity. Make sure the solution is clear and looks normal. Do not use food if there is a puncture in the bag, if the solution is cloudy, or if there are particles floating in it. If you use a 3-part solution, after you activate the lipids, it will look like milk.
Do not use mixtures or consumables if you are in doubt about their purity. If cleaning objects and surfaces is acceptable, wipe them with alcohol. Any consumables with a sterile tip (tubing, needles, syringes) that have touched a non-sterile surface should be discarded.
The family will need to contact a company that provides infusion services at home. In some cases, this company may refer to a clinic or hospital. Your PCPs can help you find out what options are available in your area.
A doctor's referral is required for home PCP.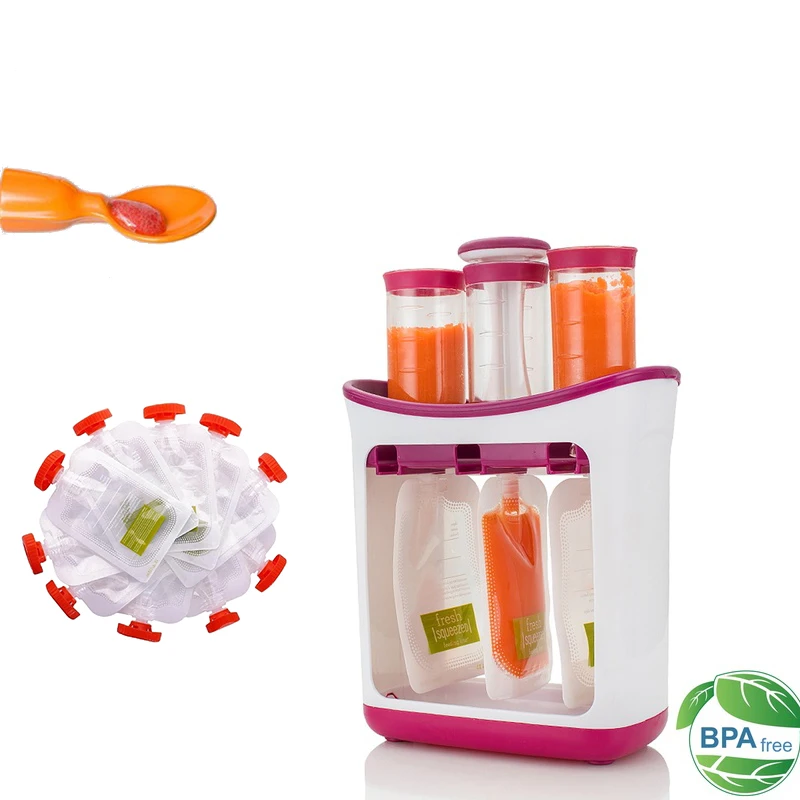 Before switching to home treatment, the clinic's health staff will help you contact the home infusion company to order the right mixtures. You will need to meet with representatives of this company and pick up the ordered mixtures; the nurse will have to come to your home and connect the PC for your child. After your first visit, a nurse from this company will visit you at least once a week to supervise catheter care, perform lab tests, and resupply food.
PCP at home may be covered, but it depends on your policy and your child's medical needs. Your questions can be answered by a social worker, a patient advocate, an insurance company manager, or a representative of a home PCC company.
Be sure to keep a detailed list of mixtures, supplies, and equipment. Include notes on how to order, storage instructions, quantity of each item available, and notes on what to order and when. The home infusion company can also help you determine your current formula and supplies needs, arrange for ordering and delivery, and resolve equipment problems.