Baby food recipes with peanut butter
How to Feed Peanut Butter to Baby
=This post is sponsored by the National Peanut Board.
Turning six months was a big milestone for our sweet baby boy. He started crawling forward on his half birthday, cut two teeth, began pulling himself to standing and started solid foods. He's still our happy go lucky baby and it's been fun to watch him discover new things, especially as we begin our baby led weaning journey.
Brooks was teething around 5 to 5 ½ months, so I started out offering him frozen breast milk pops in our favorite silicone feeders. This was our first step into solids for both of my boys because it gets them used to putting "food" they already love in their mouth. Not to mention it provides comfort for the teething pain too. Win-win for both of us! 
At the 6 ½-month mark, here's a line-up of foods he has "tasted", in developmentally appropriate forms of course.
Avocado
Banana
Mango
Butternut squash
Carrots
Apples
Watermelon
Pears
Spinach
Prunes
Blueberries
Peanut butter
Strawberries
Peaches
Cottage cheese
Beef
Asparagus
Sweet potato
Chia seeds
Full fat plain yogurt
Kale
Lentils
Brown Rice
Tomatoes
When can babies have peanut butter?
We don't have any food allergies in our family but as a new mom it can be nerve-wracking to serve your tiny baby foods from the top allergen list, which was once on the no-no list.
However, for babies at high risk for peanut allergy, early introduction is even more important because it can reduce risk of developing an allergy to peanuts by 80%. 
How to keep your baby safe when feeding peanut butter to baby?
According to the guidelines, if your child has severe eczema or already has egg allergy, it's important to discuss introducing peanut products with your doctor before baby's first bite. 
Not only will this give you peace of mind, but also if your baby is at high risk for food allergies your doctor may recommend allergy testing first and early introduction under medical supervision. If your baby isn't in this category, it's not necessary to discuss with your pediatrician first, but you can always do that if you prefer.
When giving peanut-containing foods to your baby, it's important to remember whole peanuts should never be given as they are a choking hazard for babies, and lumps of peanut butter can be dangerous because it's thick and sticky, so be sure that peanut butter is always properly thinned.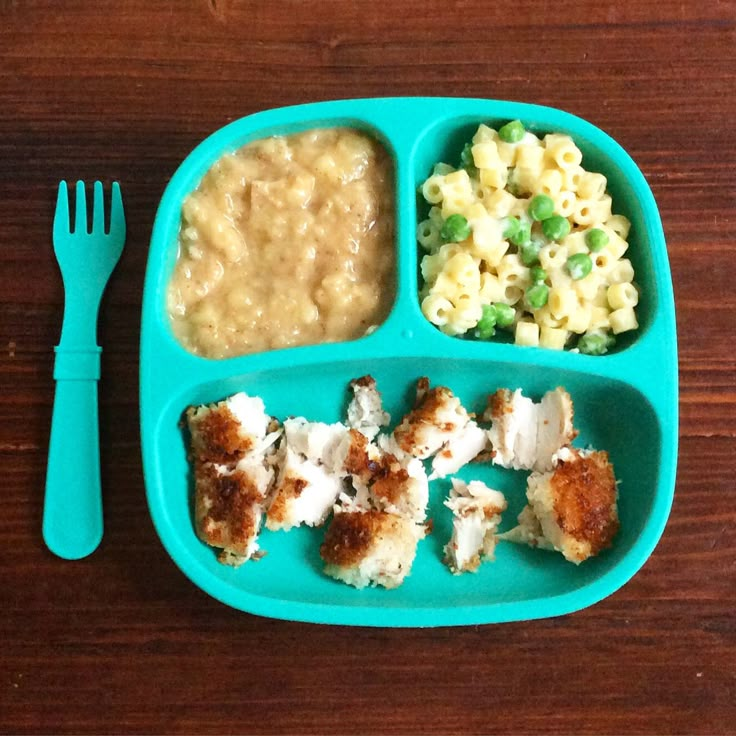 To read more about home feeding safety, check out these guidelines from National Institute of Allergy and Infectious Disease and preventpeanutallergies.org is a great resource too!
How to give baby peanut butter?
I use a modified baby led weaning approach to feeding, and so far, Brooks has 'teethed" on foods that he can't currently break with his gums, like large carrot sticks, big pieces of steak, and very firm apple sticks.
He's eaten purees and smashes like avocado and sweet potatoes from a self-feeding spoon or on his tray table. He also loves squeeze pouches! And his favorite method of getting food into his mouth is via frozen foods (using the silicone feeder), so this is how we introduced peanut butter— a blended smoothie, frozen in an ice cube tray and served in the feeder. Be sure to check out the video for his reaction to peanut butter. 
Again, feeding babies is a highly individual process. What works for us may or may not work for you or someone else you love, so it's important to follow your baby's developmental and readiness cues and feed peanut butter to baby in appropriate forms, and in a way that makes you feel comfortable.

Looking for how to feed peanut butter to baby?
Here are eight of our favorite ways to introduce peanut-containing foods to an infant. 
Puree. The easier the better at our house. Oh, you too? We're on the same page mama! Mix your babe's favorite fruit or veggie puree with peanut butter powder. If you're introducing peanut butter to the early eater, purees make a seamless and safe method. If you're doing baby led weaning approach or have an independent eater, dip your baby feeding spoon into the puree and offer it to baby. 
Prep it: Mix ¼ cup pureed pears (or favorite food) with 2-3 teaspoons powdered peanut butter.
Frozen. A quick blend of spinach, peanut butter, mango, banana, and either water or expressed milk; served to baby through a straw or frozen into popsicle molds or ice cube trays and popped into silicone or mesh feeders. Great recipe for even your earliest eaters! We offered these pops in a silicone feeder to my 6 month old baby as his first peanut butter food.  
Prep it: Blend 1 cup spinach, 1 tablespoon peanut butter, ½ cup frozen mango, 1 banana and ½ cup expressed milk or water. Pour into popsicle molds, ice cube trays or serve with a straw. 
Prep it: In a bowl, stir together ½ cup whole milk yogurt, ¼ cup canned pumpkin puree, 3 tablespoons peanut butter powder, and a pinch of cinnamon. 
Prep it: Prepare your favorite baby oatmeal or cereal with strawberries (diced, mashed, or pureed), and sprinkle with a little PB powder. Give it a stir and dunk with a spoon to serve to your baby. 
Drizzle. Stuffed Sweet Potatoes with PB drizzle is a mama and baby favorite at our house. Sweet potatoes stuffed with banana, wild blueberries, and drizzled with a peanut butter + maple syrup and hot water mixture. 
Prep it: Cook sweet potato in microwave for 5 minutes or until very soft. Split open with a knife and stuff with banana slices (or smash), wild blueberries (for older babies that can have more texture or muddled in with banana to mash into a puree).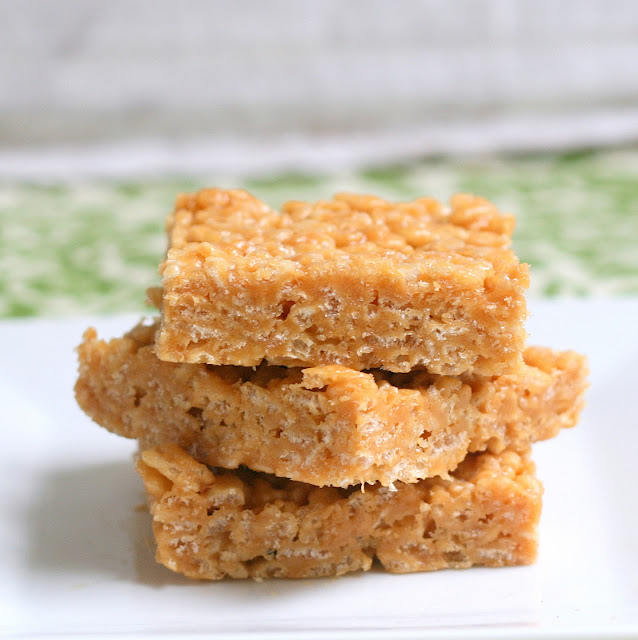 In a small bowl, mix together 2 teaspoons of peanut butter with a 2 teaspoons of hot water and a teaspoon of maple syrup. Drizzle thinned peanut butter over sweet potato. 
Prep it: Preheat oven to 375 degrees F; line baking sheet with parchment paper. In a mixing bowl, stir together ½ cup raw oats, ½ cup pureed butternut squash, ¼ cup peanut butter, and ½ teaspoon cinnamon. Roll into 12 even cookies and smash with a fork. Bake for 12 minutes; allow to cool before serving to baby. 
Prep it: Make your favorite pancake recipe! In a small bowl whisk together 2 teaspoons peanut butter and 2 teaspoons hot water. Add water 1 teaspoon at a time until you reach a light and fluffy consistency. Keep in mind, depending on the brand some peanut butters need more water to reach desired texture. 
Sauce. Soft pulled chicken is a more advanced food for older infants, but if your babe is already enjoying poultry, try adding a little peanut butter twist! Coconut milk, turmeric, chicken and peanut butter– 4 simple ingredients create a dish your whole family is sure to love.  
Prep it: In a slow cooker or Instant Pot, add one can coconut milk, 1 tablespoon ground turmeric, 1 pound chicken, and ¼ cup peanut butter; give it a stir. Close lid and cook on low for 6 hours in slow cooker and on poultry setting (12 minutes on high pressure) in the Instant Pot. When chicken is fully cooked, remove from pot and shred into appropriate size pieces for your baby. Stir remaining sauce in the pot to create a creamy texture; pour sauce on pulled chicken before serving.
I'd love to know, how did you first introduce peanut butter to your baby?
Hope these how to feed peanut butter to baby tips help with your early introduction adventures!
Looking for more posts on babies and motherhood?
20 Pre Workout Snacks to Fuel Busy Mom's on the Go

Bump date 33 Weeks: Best and Worst Things about Pregnancy (so far)

Birth Story: I had a baby on an elevator 
Kristina LaRue, RDN
Hi I'm Kristina LaRue, RD (registered dietitian nutritionist), Peloton addict and mama to two active and hungry boys.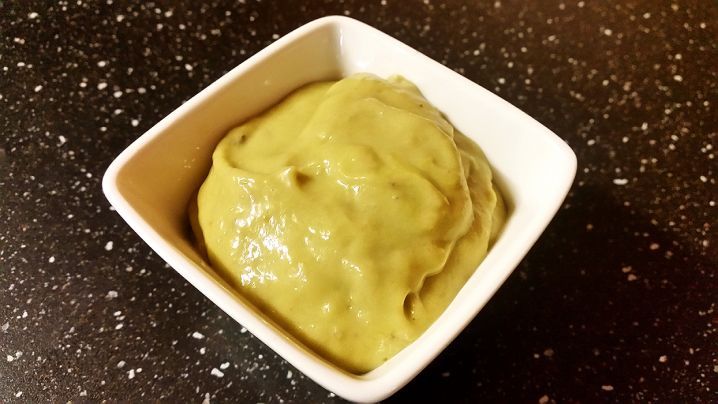 On Love & Zest, you'll find healthy-ish recipes that fuel the whole family. I'm all about veggie-filled breakfast, meal prep recipes, healthier sweets, and easy weeknight dinners made in the Instant Pot or sheet pan.
Did you make one of my recipes?? Leave a review in the comments and tag @loveandzest #loveandzest on Instagram!
If you're a modern mama– I'd love for you to join my Facebook group A Modern Motherhood Collective!
www.loveandzest.com
Sharing is caring!
When Can Baby Have Peanut Butter (and 3 Best Ways to Offer It)
When can baby have peanut butter? That's such a common question among us parents, and it's normal to be worried about allergic reactions. Thankfully, there are easy ways to offer peanut butter to a baby and simple tips to keep in mind when introducing it for the first time.
When can baby have peanut butter?
The American Academy of Pediatrics recommends that potentially allergenic foods are introduced early on when starting solids at 6 months.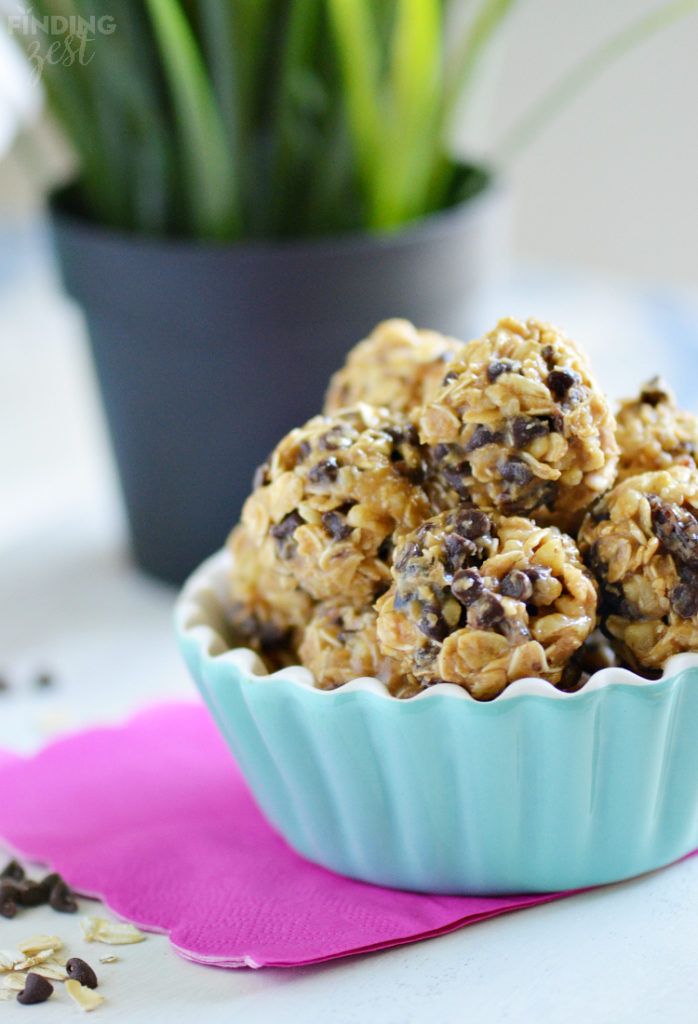 This advice has changed recently and family members may not realize that it's not advised to wait until a child turns 1 any longer.
In fact, waiting can actually increase the likelihood of a reaction.
How to Introduce Peanut Butter to a Baby Step-by Step
According to the National Institute of Allergy and Infectious Diseases, start by considering which group your child falls into:
They have severe eczema and/or an egg allergy. In this case, talk with your doctors about peanut allergy testing and testing a peanut product for the first time in their office. Babies in this group are advised to get their first peanut product between 4-6 months.
They have mild or moderate eczema. Talk to your doctor, but it is likely safe to introduce peanut products around the 6 month mark.
They have no signs of eczema or food allergies. Offer peanut products soon after starting solids as you introduce all sorts of other foods.
TIP: Talk to your pediatrician about any concerns you have, at any time. If you are at all worried, you can always introduce a peanut product in their office with their supervision to alleviate your stress. Just talk to them about your plan ahead of time.
How soon would peanut allergy symptoms appear?
Typically, they appear soon after introducing the food. Symptoms of a peanut allergy may include anaphylaxis (which is the most severe), but also things including vomiting, indigestion, diarrhea, wheezing, repetitive coughing, tightness in the throat, hives, swelling in the mouth, and more.
Diagnosing any food allergy can be complicated, so your best bet is to see a pediatric allergist.
TIP: The good news is that research has shown up to 20 percent of individuals with a peanut allergy eventually outgrow it.
Best Peanut Butter for Babies
Look for a peanut butter without added sugar and opt for creamy to ensure that the texture is smooth for baby.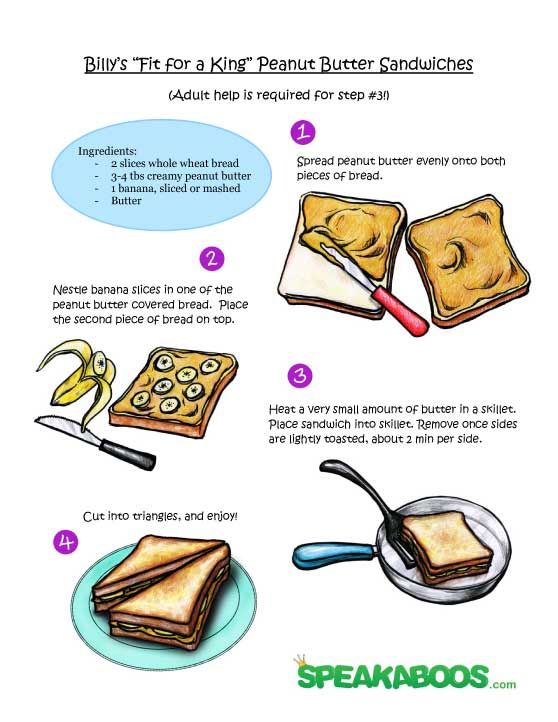 I like Smucker's Natural Peanut Butter, Whole Foods 365 Store Brand, and Teddies.
There are lot of other options available, so just check the ingredients and look for one without added cane sugar or honey.
How to Avoid Choking With Peanut Products
The simplest way to avoid choking is to never offer actual whole peanuts. You should also avoid chunky peanut butter which will be difficult (and potentially dangerous) for a baby and avoid spoonfuls of straight peanut butter which can get stuck in their mouths.
See below for safe peanut options for baby.
What are the best ways to introduce and serve peanut butter to babies?
I have three favorite ways that I will outline below. They include:
Peanut Butter Toast
Peanut Butter Puffs
Peanut Butter Puree
TIP: I recently saw a tip about grinding nuts into a powder to mix into other foods like oatmeal, which is a great option too. For the first time you offer it, it may make sense to limit the other foods in the same meal so you can be sure to be able to easily isolate the cause if there's a reaction.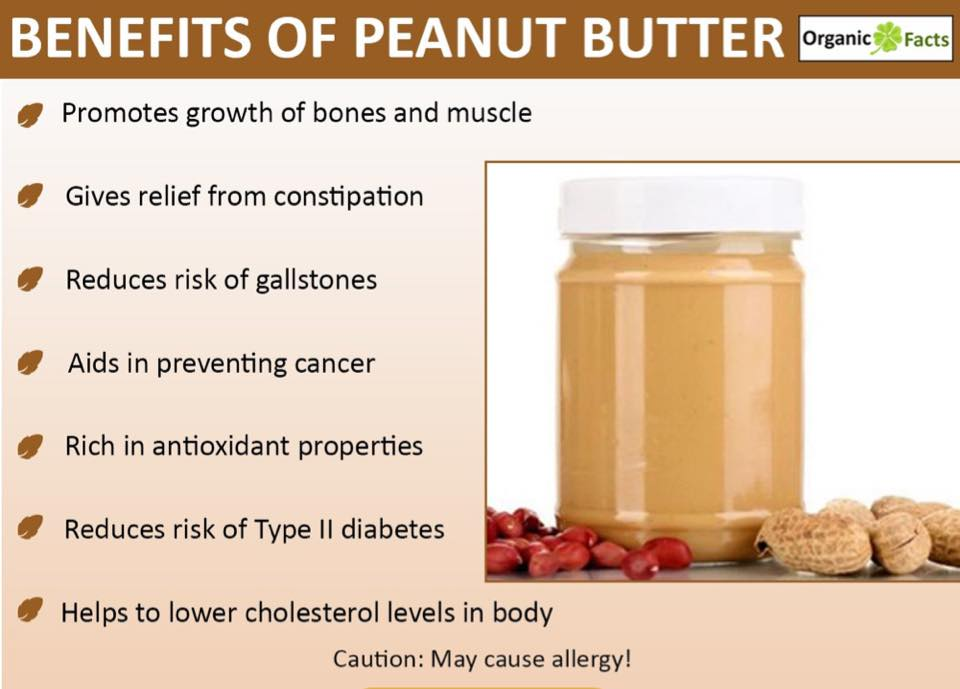 Peanut Butter Toast for Baby
A simple way to offer peanut butter to baby is to spread a very thin layer onto a piece of lightly toasted bread. This is a classic baby led weaning approach where you cut the toast into a piece that's at least as big as your finger so it's way too big for the baby to put the entire thing into their mouth.
This is easy for a baby, even one as young as 6 months, to pick up and suck on. (This also works really well with mashed hard cooked egg yolk!)
TIP: Do be sure to lightly toast the bread to reduce the chances that a piece of soft bread will get stuck onto the roof of their mouth.
Peanut Butter Puffs
Another easy way to offer peanut butter to a baby or toddler is to use store-bought peanut butter puffs. The most commonly known one is called Bamba Puffs and Puffworks Baby also makes one. You can find them at Trader Joe's and on Amazon. They are my favorite because they are big enough for a baby to suck on without putting the entire thing into their mouth.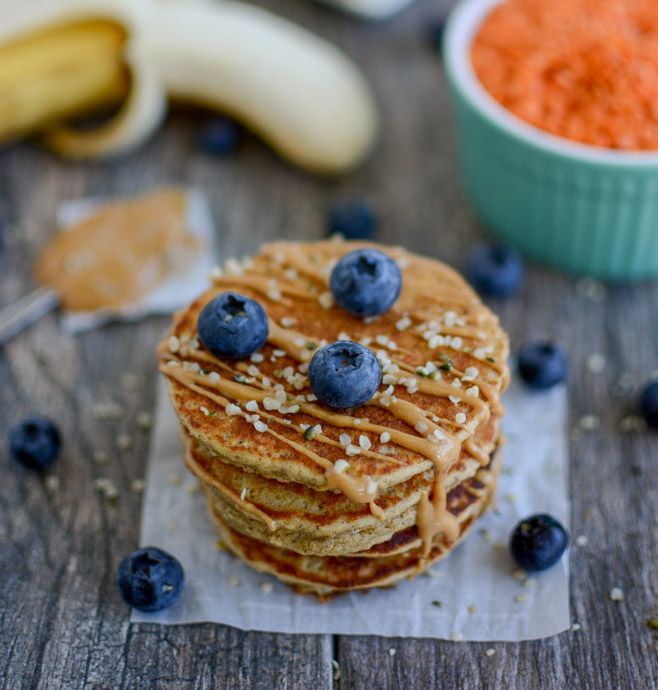 Peanut Puffs from Mission Mighty Me are a nice options once babies develop their pincer grasp around 9 months.
TIP: The great thing about these is that they dissolve easily in baby's mouth, are easy to hold, and are a healthy snack food you can continue serving through toddlerhood.
Peanut Butter Puree for Baby
My very favorite way to introduce peanut butter for the first time is to make it into a fluffy puree. It's so easy, it's good, and it's very nutritious with health fats and protein. It's a perfect no-cook baby food to make at home.
Ingredients You Need for Peanut Butter Puree
To make this puree, you just need natural creamy peanut butter and water. The water helps to fluff up the peanut butter making it into a yogurt-like consistency.
It's smooth, flavorful, and can be stored for later too.
How to Make Peanut Butter Puree Step-by-Step
Here's a look at how to make a simple peanut butter puree for a baby.
Add peanut butter and water to a bowl.
Start stirring together.
Keep stirring together as the water begins to look cloudy.
Keep stirring together until the mixture is a uniform texture and color.
TIP: Room temperature peanut butter and/or warmish water make this come together a little more easily than cold peanut butter.
Best Tips for Peanut Butter and Baby
Store any peanut butter puree leftovers in an airtight container in the fridge for up to 5 days.
Keep stirring if the mixture looks separated. It may take a full minute or more of stirring until the mixture comes together.
If it seems thick or sticky, thin it out more with additional water.
Choose creamy natural peanut butter without added sugar.
Offer a small amount on a spoon or spread a thin layer onto a 1-2 finger-size piece of toast.
Stop feeding baby when they turn their head away and close their mouth. (The serving size below is just a ballpark guess. )
Consider a peanut puff like the ones from Puffworks Baby.
If baby has or had eczema or other food allergies, check with your pediatrician for guidance on introducing food allergens.
Related Recipes
---
I'd love to hear your feedback on this, so please comment below to share!
Prep Time 5 minutes
Cook Time 0 minutes
Total Time 5 minutes
Author Amy Palanjian
Cuisine American
Course Baby Food
Calories 24kcal
Servings 4 -6
▢ 1 tablespoon creamy natural peanut butter (without added sugar if possible)
▢ 2-3 tablespoons water
Add the peanut butter and 2 tablespoons water to a bowl.

Stir until the mixture starts to come together and the color and consistency are uniformly light and somewhat fluffy. This will take a little bit of time so keep going if and when the peanut butter separates.

Add water as needed to make a fluffy puree consistency.

Offer on a spoon to baby in small amounts or spread onto a 1-2 finger-size piece of toast.
Peanut Butter

Mixing Bowl

Storage Containers
Store any leftovers in an airtight container in the fridge for up to 5 days.
Keep stirring if the mixture looks separated. It may take a full minute or more of stirring until the mixture comes together.
If it seems thick or sticky, thin it out more with additional water.
Choose creamy natural peanut butter without added sugar.
Offer a small amount on a spoon or spread a thin layer onto a 1-2 finger-size piece of toast.
Stop feeding baby when they turn their head away and close their mouth. (The serving size below is just a ballpark guess.)
Calories: 24kcal, Carbohydrates: 1g, Protein: 1g, Fat: 2g, Saturated Fat: 1g, Polyunsaturated Fat: 1g, Monounsaturated Fat: 1g, Sodium: 19mg, Potassium: 26mg, Fiber: 1g, Sugar: 1g, Calcium: 2mg, Iron: 1mg
Tried this recipe?Rate in the comments and tag @yummytoddlerfood on IG!
This post was first published August 2020.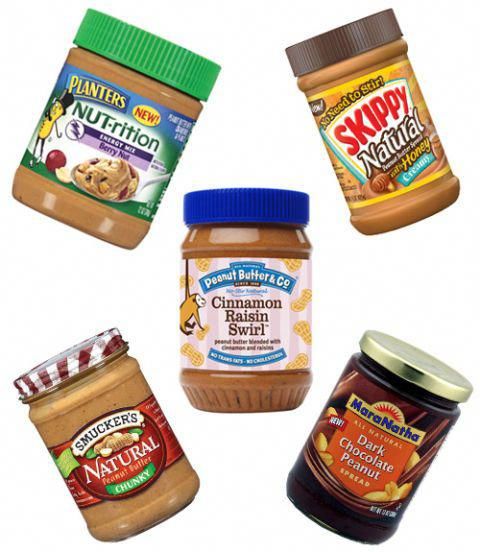 Homemade baby food recipes for 1-3 years old
person Posted By: Alexander Puzankevich  On: comment Comment: 0 favorite hit: 311
Homemade baby food tastes better and gives you the confidence to know exactly what your baby is eating. It also gives you the freedom and flexibility to change the combinations and textures of your child's food to suit their needs. nine0013
Homemade baby food may seem like an impossible task, especially for a new mom, but it's not as hard as you think and definitely worth the effort.
Homemade baby food tastes better and gives you the confidence to know exactly what your baby is eating. It also gives you the freedom and flexibility to change the combinations and textures of your child's food to suit their needs.
First stage baby food: what is it and when should I start? nine0013
The first stage is the first food your baby will be introduced to from about 6 months of age.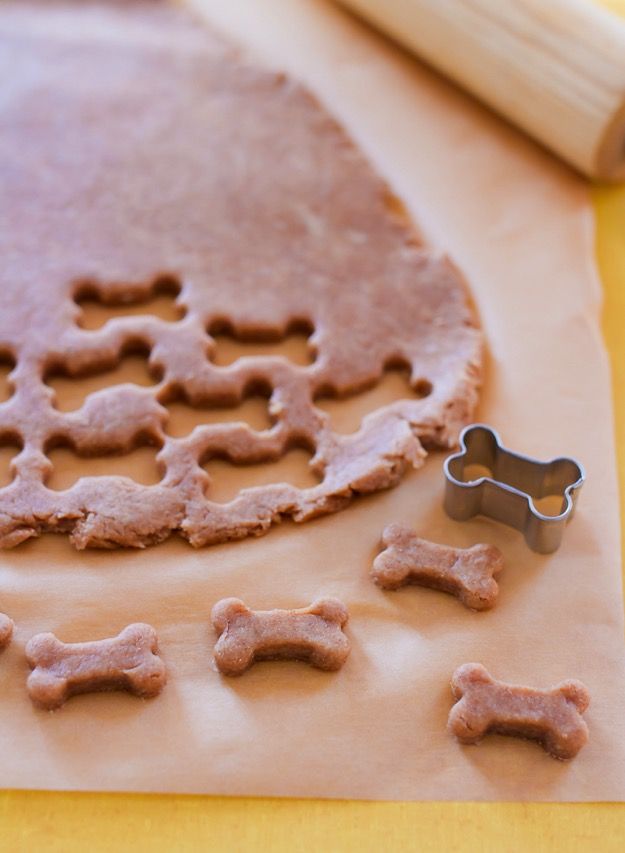 In the past, some doctors have recommended starting your baby on solid foods as early as 4 months of age, but the American Academy of Pediatrics recommends waiting until at least 6 months of age before introducing anything other than formula or breast milk to your baby. .
Baby food should have a thin, smooth texture in the first stage because your baby may still have a strong tongue thrust reflex. The food at this stage should not have much texture because otherwise your child may experience suppression or vomiting. nine0013
At this point you also want to use mostly single ingredient meals and you will need to introduce one food at a time and wait a few days before introducing a new food to make sure your child does not react to that particular food.
Step 1 Baby Food Recipes
For this step you will need a blender, food processor, Baby Bullet or hand blender.
Also, everything except bananas and avocados you will need to cook before blending, but make sure you don't use oil or butter in the cooking process because fat and dairy are hard for kids to digest at this young age.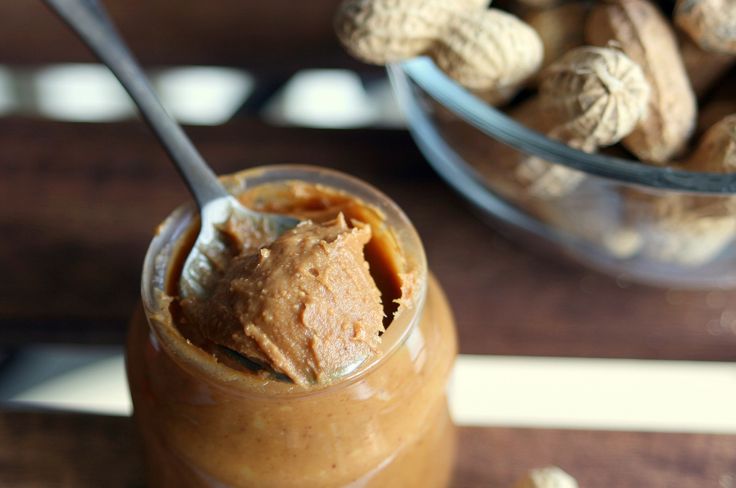 To cook vegetables and fruits, they can be steamed, boiled or baked in the oven. nine0013
To steam fruits and vegetables, you can use a skillet with a steam insert or pour a small amount of water into the bottom of the pot, cover, bring to a boil and cook until the vegetables are very soft (Note: make sure make sure you use enough water so that it doesn't boil away before the vegetables are cooked - about half an inch to an inch of water in the bottom of the pan).
To roast fruits and vegetables, set the oven to 400 degrees, arrange the fruits or vegetables in a single layer on a baking sheet and roast until tender - the roasting time will depend on what you are cooking. nine0013
When fruits and vegetables are ready, add them to a blender, food processor or baby bullet, add a little water and mix.
After mixing until smooth, check the consistency. If the food is still too thick, add more water until the fruit or vegetable is a smooth, runny consistency.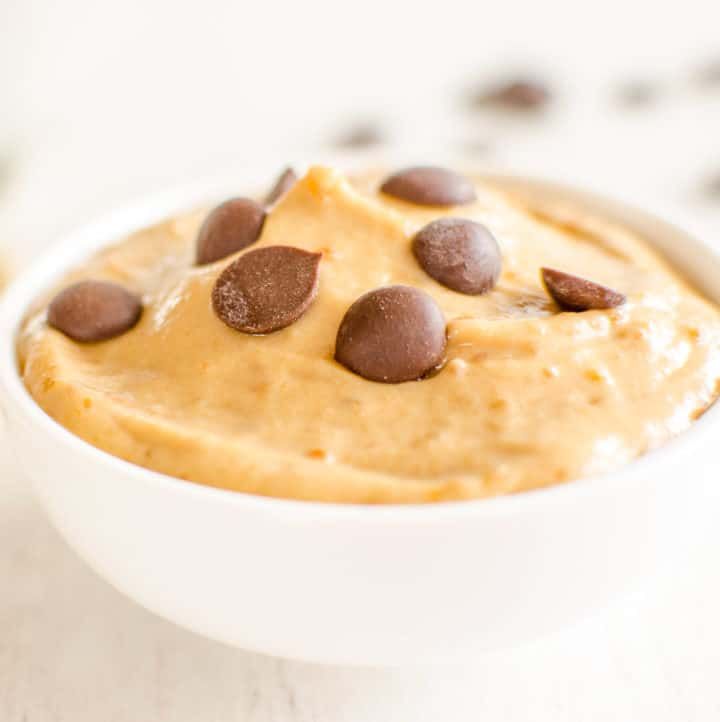 Second stage Baby food: what to introduce now and when to introduce?
The second stage of baby food is when you start adding more texture and combinations to your baby's diet. This stage usually begins between 7 and 8 months of age. nine0013
Instead of mixing your child's food until it's thin and smooth, you can leave a little more texture in his or her food in the second step. You can also start creating delicious combinations with the products already featured. However, with new foods, you need to keep introducing them every few days to keep looking for a reaction.
At this point, you can also start introducing allergy risk foods such as eggs, nut butter (yes, nut butter, including peanut butter - I explain why here) and fish. This is also a great time to add yogurt and some cheeses (like cheddar or parmesan) to your child's diet. nine0013
Homemade Baby Food Recipes Step Two
Oatmeal and Peanut Butter
Ingredients
1/2 c.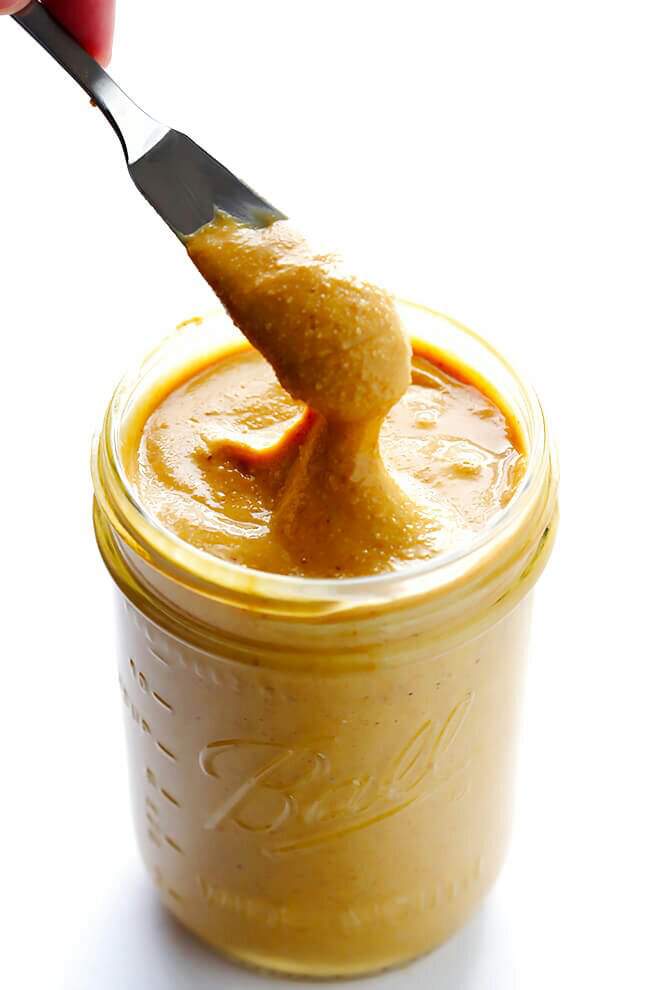 Old fashioned oats
1 c. water
1-2 T. Peanut butter
1/4 T. Cinnamon (optional)
How to cook?
Bring water to a boil, add oats and reduce heat to medium. Cook until the water is absorbed and the oats are soft. Add peanut butter and cinnamon. Let cool and serve. nine0013
Yogurt and apples with cinnamon
Ingredients
1/2 p. Yoghurt
1 apple
1T. Butter
1/4 ton Cinnamon (optional)
How to cook?
Peel the apple and cut it into small pieces. Add the apple and oil to the pan and sauté until the apple is very soft. Add cinnamon and stir until smooth.
Let the apple cool and then cut it into small pieces with a fork or potato masher. Mix apple with plain yogurt and serve. nine0013
Third stage Baby food: what to feed a child who is becoming more independent?
The third step in baby food is teaching your child independence in eating (and snacking). At this stage, you will be feeding your child food that he can feed himself.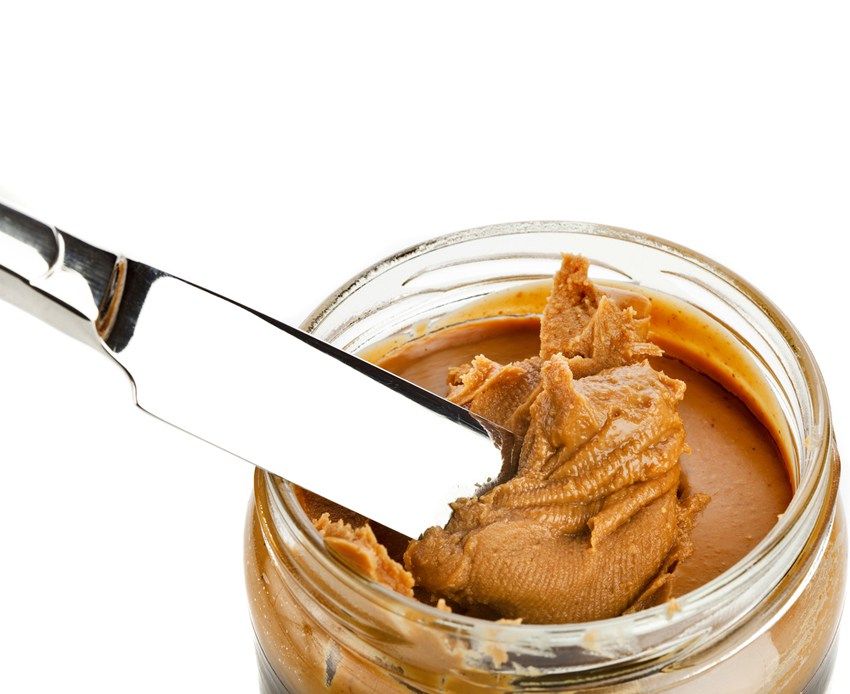 This includes thicker food that he or she can eat with utensils and food that he or she can eat with his or her hands.
Some great and nutritious snacks are soft vegetables, soft fruits, pasta, scrambled eggs and cheese. When choosing snacks, avoid choking foods such as hot dogs, hard raw vegetables such as carrots and celery, whole grapes, whole nuts and seeds, and hard candies. nine0013
Homemade baby food recipe for step 3
Parmesan pasta with peas
Ingredients
1/4 p. Dry pasta - shells, elbows, or ditalini are best.
1 t. Unsalted butter
2 t. Parmesan cheese
2 t. Frozen peas
How to cook?
Cook pasta until soft - not al dente. Add the butter until it melts and then add the parmesan cheese and peas. Stir and cook the mixture until it is smooth and the peas are steamed. nine0013
Storing mixed baby food
As I explained in my article on baby food in step one, the easiest way to always have homemade baby food on hand is to make a large batch and freeze it.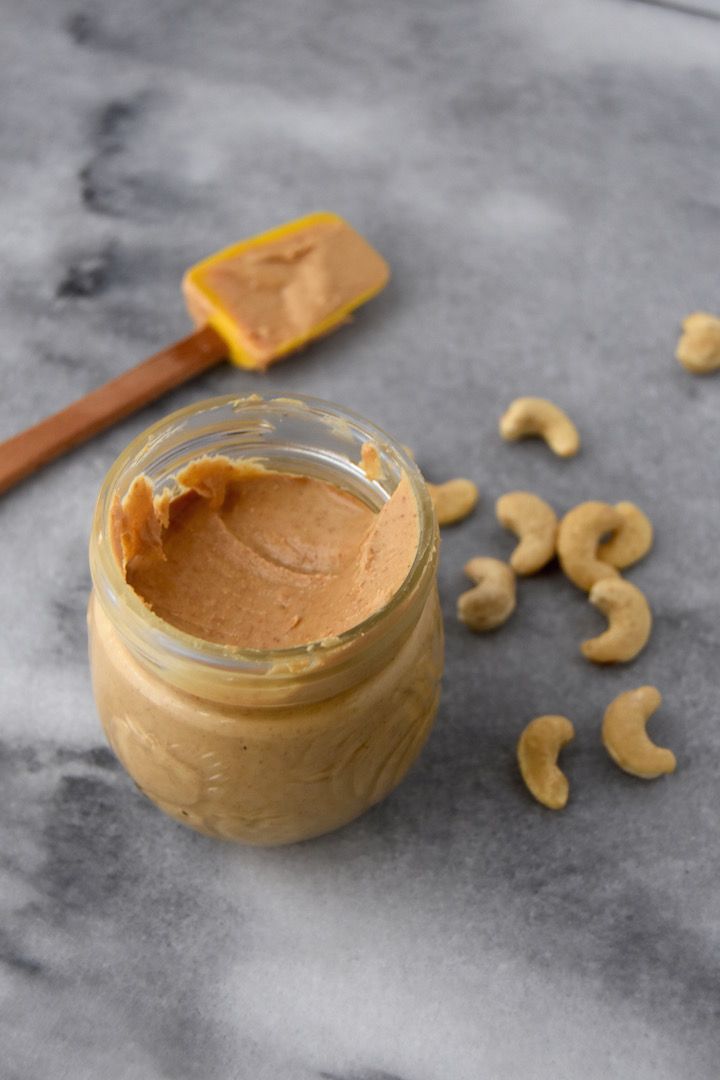 This allows you to simply defrost what you need every day.
The best way to freeze baby food is to freeze it in ice trays. Each cube is approximately one ounce, so you can measure your child's nutrition in cubes. nine0013
The above recipes are just some of the many easy and healthy homemade baby food options. It may seem daunting at first to start making your own baby food, but hopefully you'll soon find it's easier than you thought and well worth the effort.
step-by-step cooking instructions with photos
Red bean soup
red onion - nine0013
1 pc.
Cherry tomatoes —
100 g
Bulgarian pepper —
1 pc.
leek —
1 pc.
stalk of celery —
2 pcs.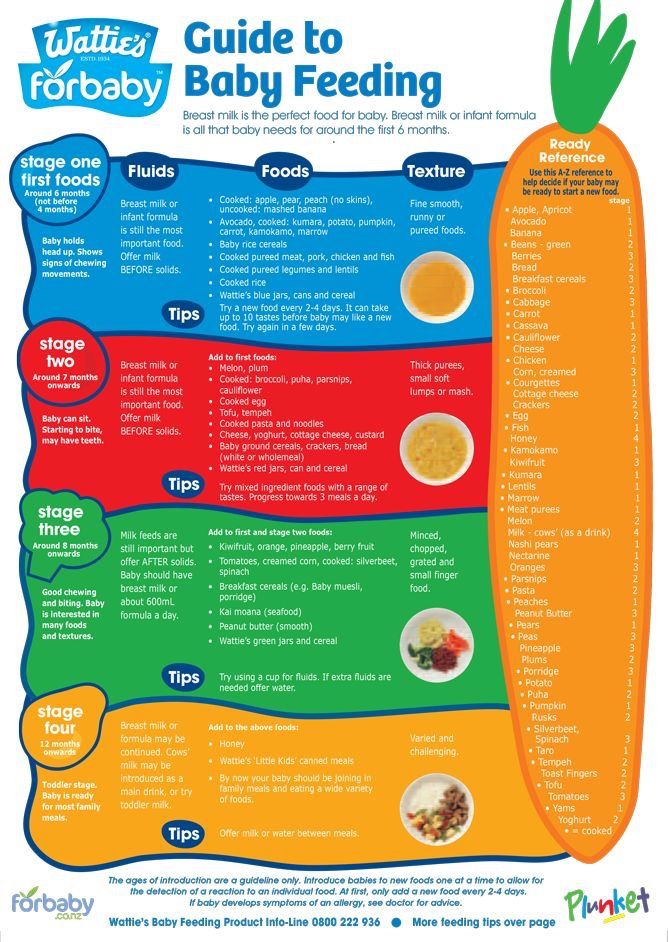 carrot - nine0013
1 pc.
tomato paste —
1 tsp.
canned red beans —
400 g
vegetable oil
ground sweet paprika
herbs italian nine0013
greens
Borscht with turkey
turkey drumstick —
1 pc.
turkey breast —
1 pc.
carrot —
2 pcs.
onion - nine0013
2 pcs.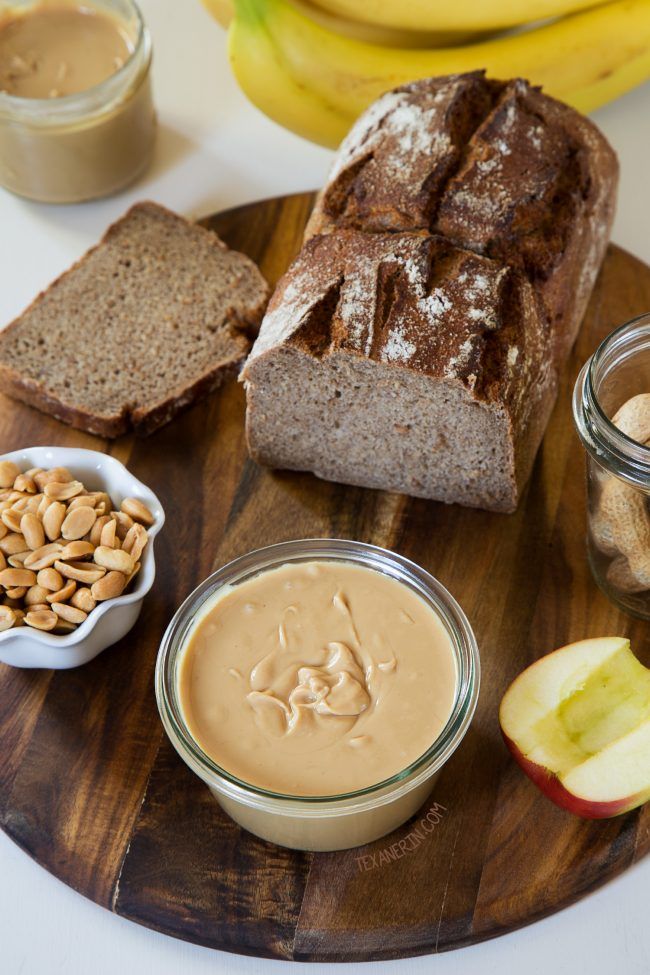 Bay leaf
allspice peas
parsley
White cabbage —
200 g
beet —
700 g
vegetable oil nine0013
tomato paste —
2 tbsp. l.
lemon juice
garlic —
3 teeth
freshly ground pepper
Salted fish
pickles
tomato paste nine0013
onion
vegetable oil
capers
olives
Ramen
Cherry tomatoes —
5 pcs.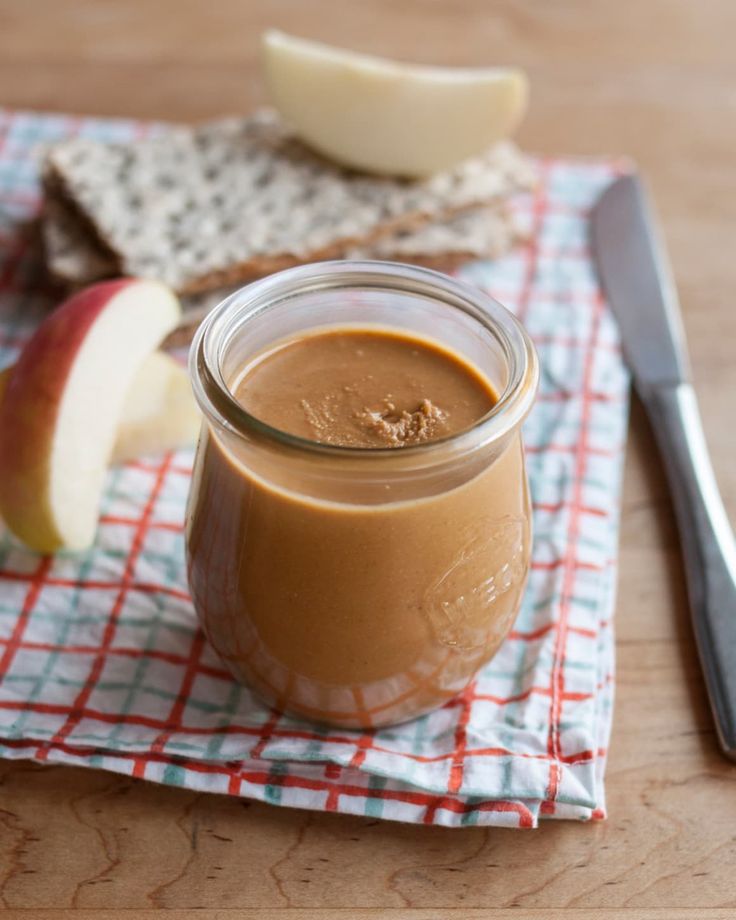 sesame - nine0013
1 pinch
egg noodles —
1
Champignon —
3 pcs.
Bulgarian pepper —
2 walls
chicken fillet
vegetable oil - nine0013
1 st. l.
parsley
egg —
1 pc.
vinegar —
1 tsp.
water —
1 l
miso paste - nine0013
1 st.