Baby food weenies
Sausage for Babies- What You Need to Know
When can babies eat sausage?
Pork sausage can be a special treat for babies who are at least 12 months old. Similar to hot dogs, sausage is high in sodium and nitrates, neither of which are good for your baby (or you), so be sure you only serve it once in a while (if at all) and refrain from making it part of your regular meal rotation.
Warning
Sausage is a choking hazard, so keep reading to learn how to serve this food safely.
Is sausage healthy for babies?
Unfortunately, no. Sausage is high in sodium and it contains nitrates which have been found to increase the risk of cancer in some studies.1 While "no-nitrate" or "no nitrate added" sausage is available at grocery stores, the labeling law in the United States permits sausage producers to add naturally-occurring nitrates, often in the form of celery juice or extract.
2 The Center for Science and Public Interest and Consumer Reports have petitioned the United States Department of Agriculture to revise the labeling rules, citing that the current labeling language misleads consumers.
When shopping for sausage, buy fresh or frozen organic sausage from a local butcher whenever possible. Pasture-raised pork is more nutritious, and your choice will support small farms and environmental sustainability. More importantly, you'll help your baby develop a palette for farm-raised (vs. grain-fed and factory produced) foods, which can have a slightly more gamey flavor.
Is sausage a common choking hazard for babies?
Yes. Chunks and pieces of meat and sausage are common choking hazards. The smaller breakfast sausage links can actually pose even more of a hazard as a child is more likely to bite off and swallow a round piece whole. To prepare sausage for a child under the age of five, you should remove the outer casing and cut each piece of sausage into quarters.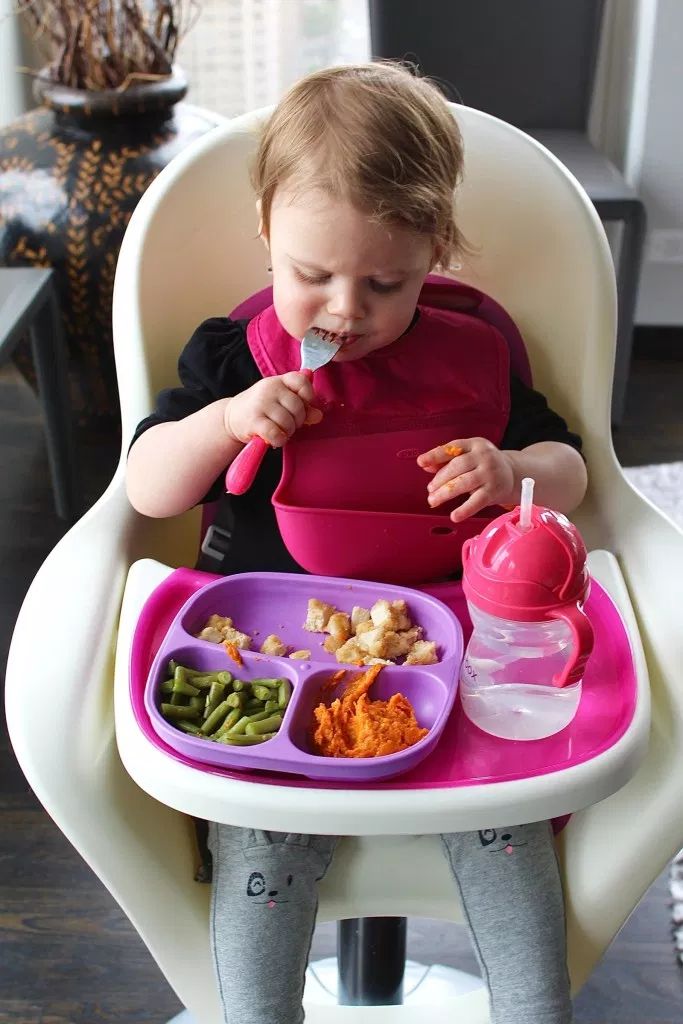 For more information, visit our section on gagging and choking and familiarize yourself with common choking hazards.
Is sausage a common allergen?
Pork sausage is not a common allergen, however studies have shown that there is a relationship between cat allergies and pork allergies. Cat serum albumin cross-reacts with pork albumin, which basically means if your baby is allergic to pork, the reaction may actually stem from an allergy to cats.3
Additionally, sausage is considered a "high-histamine" food, which can be problematic for our young ones who have compromised immune systems, skin conditions (such as eczema), and/or upper respiratory health concerns. If your baby has unresolved skin rashes, frequent upset stomach, or other unexplained symptoms, consider testing whether high-histamine foods may be a culprit.4
How do you prepare sausage for babies with baby-led weaning?
Every baby develops on their own timeline, and the suggestions on how to cut or prepare particular foods are generalizations for a broad audience.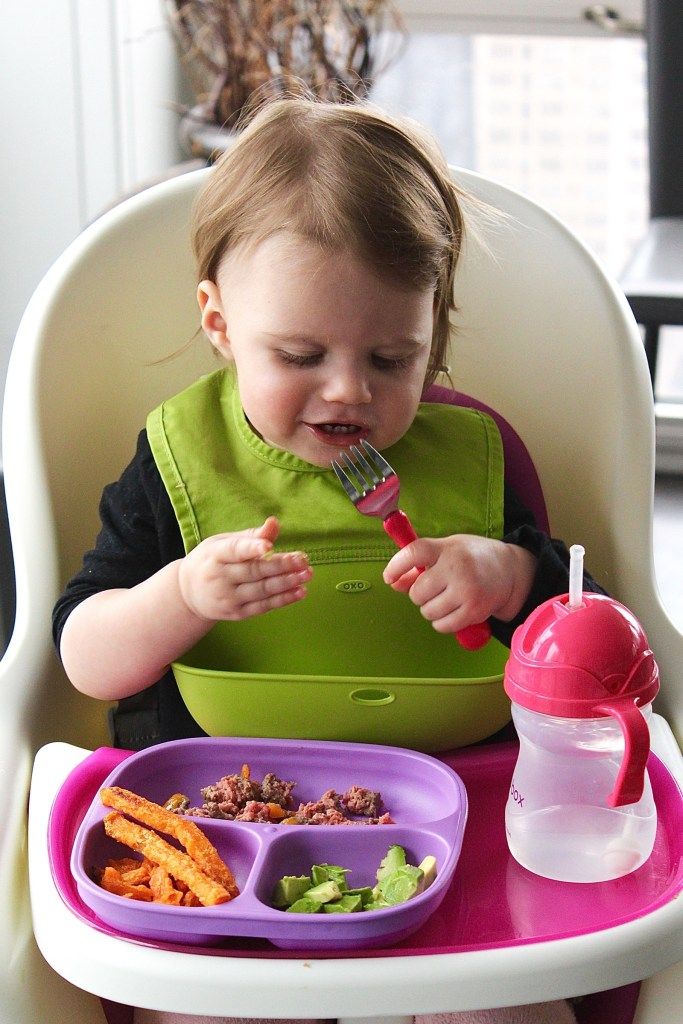 Your child is an individual and may have needs or considerations beyond generally accepted practices. In determining the recommendations for size and shape of foods, we use the best available scientific information regarding gross, fine, and oral motor development to minimize choking risk. The preparation suggestions we offer are for informational purposes only and are not a substitute for child-specific, one-on-one advice from your pediatric medical or health professional or provider. It is impossible to fully eliminate all risk of a baby or child choking on any liquid, puree, or food. We advise you to follow all safety protocols we suggest to create a safe eating environment and to make educated choices for your child regarding their specific needs. Never disregard professional medical advice or delay in seeking it because of something you have read or seen here.
6 to 12 months old: Avoid due to nitrates and sodium.
12 to 24 months old: Sausage is not a healthy food for babies (or adults).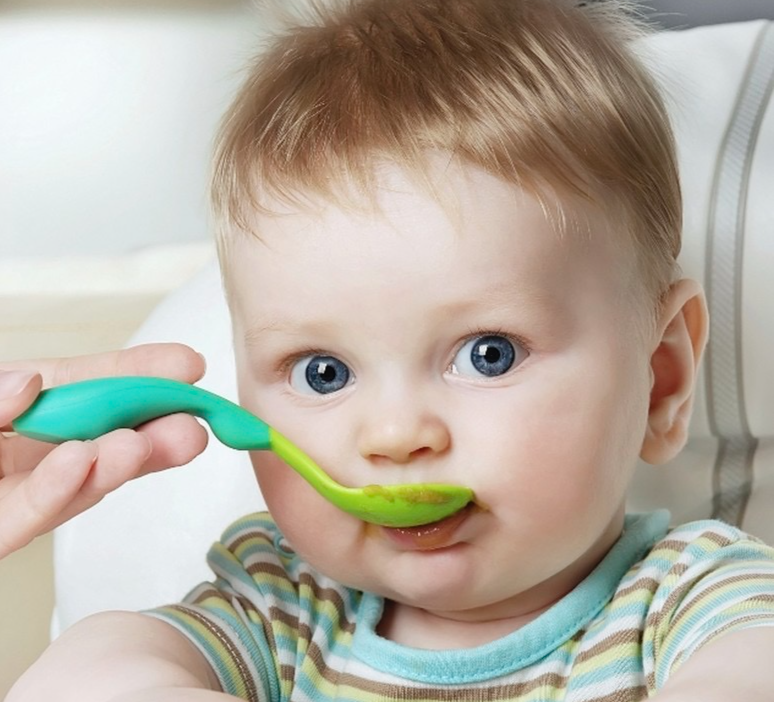 As such, if you serve it, do so in limited quantities and only on occasion. To prepare it safely as finger food, cook the sausage until it is well done, remove the outer casing, and quarter each piece to lower the risk of choking. To do this, cut the sausage link into rounds and then cut each disc into quarters.
For more information on how to cut food for babies, visit our page on Food Sizes & Shapes.
Sausage casing is easier to remove once the sausage is cooked—but before it is cut. Cook the whole sausage whole, then peel the casing. From there, cut the meat into discs and then cut each disc into quarters.
Recipe: Nonna's Sausage & Peppers
Age: 12 months+
Ingredients
Red and green bell peppers
Pasture-raised pork sausage
Avocado oil or olive oil
Directions
Preheat oven to 400 degrees.
Wash the bell peppers and cut each one in half. Scoop out the inner seeds and the pith, and add it to the compost pile.
In a mixing bowl, combine the bell peppers with a splash of oil (avocado oil is terrific and healthy high-heat oil) and mix to coat.
Place each pepper half cut-side down on a parchment-lined cookie sheet and roast until they collapse. If the peppers start to burn, turn the heat down to 350 degrees.
Once the cooked peppers are cool, peel off the outer skin and then slice each one into thin strips. Set aside.
Place a sauté pan over medium high heat, and add the whole sausage links.
Cook covered for 8 to 10 minutes, rotating each link about halfway through the cooking time.
Once the sausages are firm and evenly browned, remove them from the pan and let them cool on a cutting board.
Remove the outer casing and discard.
Cut the sausage into discs and then cut each disc into quarters.
Combine the cut peppers and sausage, and serve in a bowl for your baby to hand-scoop. Try spearing the quartered sausage pieces with a baby fork to encourage practice with a utensil.
Flavor Pairings
Pork sausage pairs well with polenta, peppers, grilled vegetables, white beans, sautéed kale, marinara sauce, shellfish, and Brussels sprouts.
National Cancer Institute, Cancer Trends Progress Report, Nitrate. (website) Retrieved December 30, 2019.
Smith, P. (2010, September). Your "Nitrate-Free" Meats Are Fill of Nitrates. GOOD. (website) Retrieved October 21, 2019
Pork Allergy. New York Allergy & Sinus Center. (website) Retrieved October 21, 2019.
 Pork Allergy. New York Allergy & Sinus Center. (website) Retrieved October 21, 2019.
Feeding Your 8- to 12-Month-Old (for Parents)
By 8 months old, most babies are pros at handling the iron-fortified infant cereals and the puréed foods that are part of their diet, along with breast milk or formula.
Over the next few months, they will start to explore table foods.
Changing Eating Habits
Offer your baby a variety of tastes and textures from all food groups.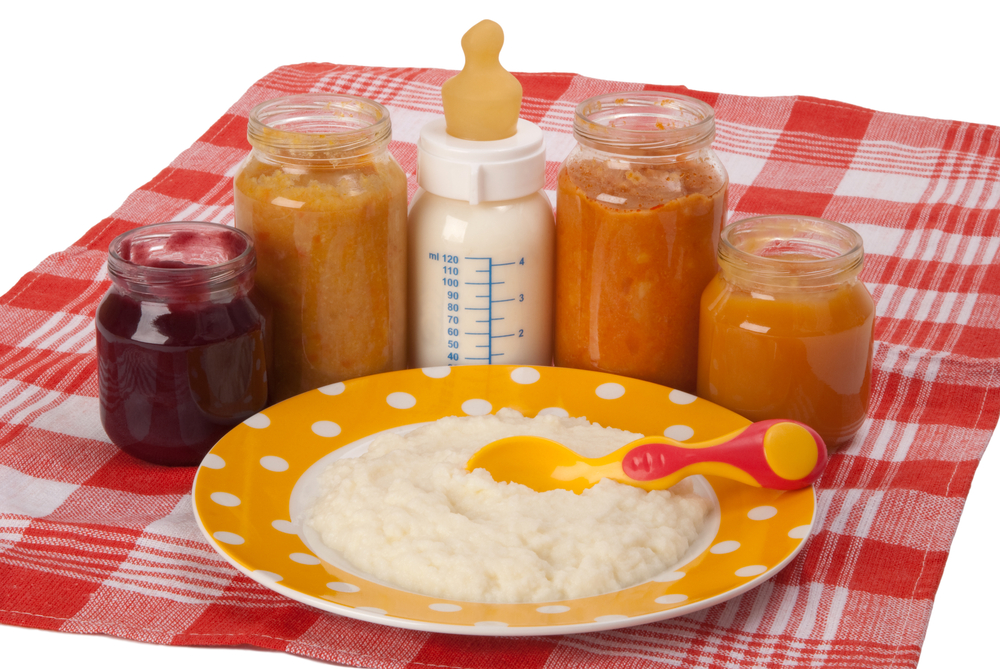 Start any new food with a trial run (a few days to a week) to look for any allergic reactions. Babies younger than 12 months old should not have:
honey until after a baby's first birthday. It can cause botulism in babies.
unpasteurized juice, milk, yogurt, or cheese 
regular cow's milk or soy drinks before 12 months instead of breast milk or formula. It's OK to offer pasteurized yogurt and cheese.
foods that may cause choking, such as hot dogs, raw vegetables, grapes, hard cheese, popcorn, and nuts
foods with added sugars and no-calorie sweeteners
high-sodium foods
Babies this age are likely showing more interest in table foods. You can fork-mash, cut up, blend, or grind whatever foods the rest of the family eats. To prevent choking, cook table foods a little longer, until very soft, and cut or shred them into small pieces that your baby can handle safely.
Around 9 months old, infant usually can pick food up between their finger and thumb so they can try feeding themselves.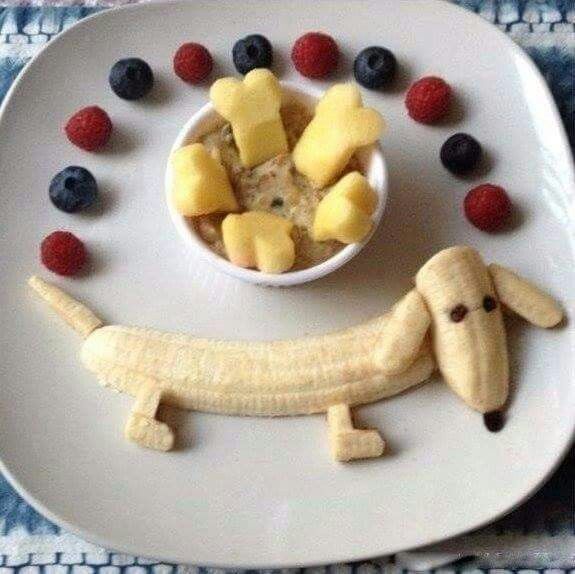 If you haven't already, have your baby join the rest of the family at meals. They enjoy being at the table.
After the first birthday, babies are ready to switch to cow's milk. If you're breastfeeding, you can continue beyond 1 year, if desired. If you decide to stop breastfeeding before your baby's first birthday, give iron-fortified formula. If your baby is over 12 months, give whole milk.
Let your baby keep working on drinking from a cup, but do not give juice to infants younger than 12 months. After 12 months, you can serve whole milk in a cup, which will help with the move from the bottle.

Feeding Safety
Always supervise when your child is eating. Make sure your child sits up in a high chair or other safe place. Don't serve foods that your baby could choke on. 
If you're unsure about whether a finger food is safe, ask yourself:

Does it melt in the mouth? Some dry cereals will melt in the mouth, and so will light and flaky crackers.
Is it cooked enough so that it mashes easily? Well-cooked vegetables and fruits will mash easily. So will canned fruits and vegetables. (Choose canned foods that don't have added sugar or salt.)
Is it naturally soft? Cottage cheese, shredded cheese, and small pieces of tofu are soft.
Can it be gummed? Pieces of ripe banana and well-cooked pasta can be gummed.

Making Meals Work
Keep your baby's personality in mind when feeding your baby. A child who likes a lot of stimulation may enjoy it when you "play airplane" with the spoon to get the food into their mouth. But a more sensitive tot might need the focus kept on eating with few distractions. 
If your baby rejects new tastes and textures, serve new foods in small portions and don't give up. It can take 8-10 tries before a baby accepts a new food.

How Much Should My Baby Eat?
Infant formula and breast milk continue to provide important nutrients for growing infants.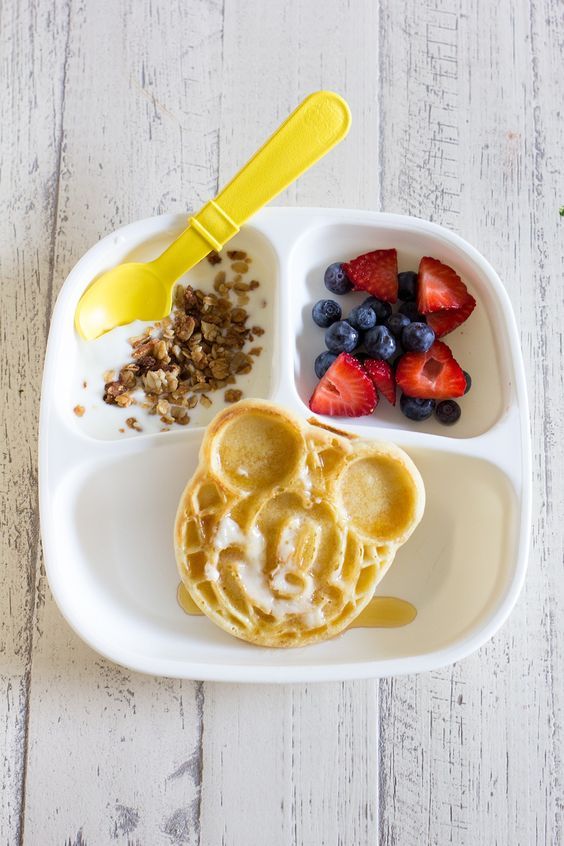 But babies will start to drink less as they learn to eat variety of solid foods.
Watch for signs that your child is hungry or full. Respond to these cues and let your child stop when full. A child who is full may suck with less enthusiasm, stop, or turn away from the breast or the bottle. With solid foods, they may turn away, refuse to open their mouth, or spit the food out.
Let your baby finger feed or hold a spoon while you do the actual feeding. This is good preparation for the toddler years, when kids take charge of feeding themselves. And if you haven't already, set regular meal and snack times.
Reviewed by: Mary L. Gavin, MD
Date reviewed: November 2021
Sausages (special recipe for bakeries and baby food)
Home
Place ad
Goods and services
Prepared meat products, semi-finished products
Sausages (special recipe for bakeries and baby food)
Announcement removed from publication.
Look at similar ads:
Children's dumplings price: 350 rub / kg We bring to the attention of wholesale buyers dumplings for children gov / pigs. Manufactured...
Dairy sausages KLIN price: 190 rubles / piece Sausages wedge dairy 0.470 gr Call by phone 89680810409
Sausages Doktorskie Khutorgrad price: 170.18 rub / kg Sausages Doctoral TU of excellent quality from the manufacturer in Bryansk. Price weight...
Sausages Dairy Remit price: negotiable Milk sausages GOST. The classic taste of sausages loved since childhood. As part of...
Sausage, Halal sausages price: negotiable Trademark "Pure Halal", is a new, very rapidly developing manufacturer...
Sausages Nikolskie Brest MK price: 352 rub / kg "Nikolskie" sausages produced by "BMK" not only meet all the ne.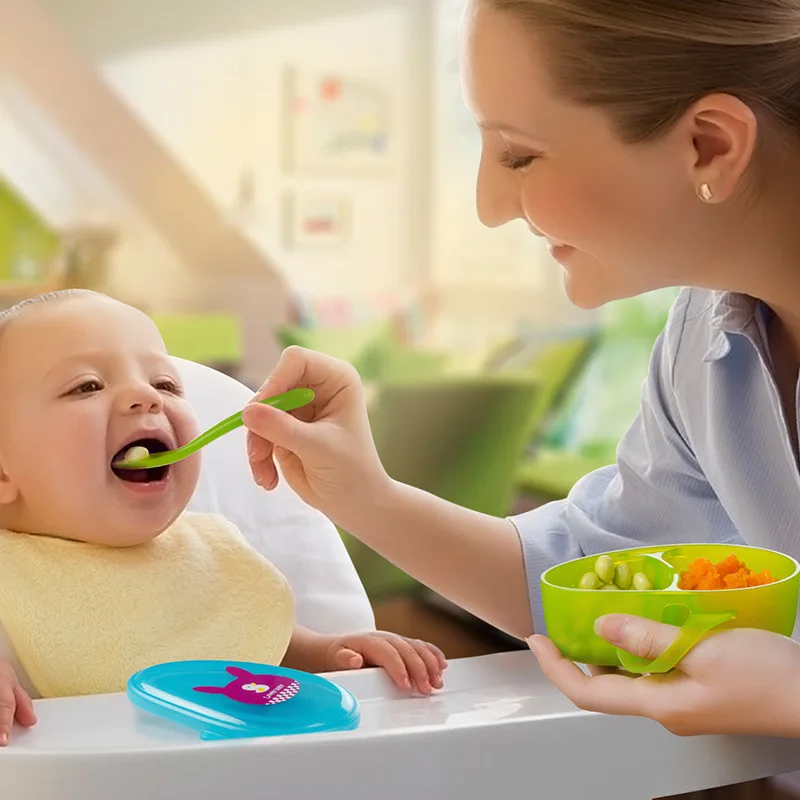 ..
Sausages zam/wak halal price: from 170 rub / kg Frozen sausages halal. Box 10kg.
Sausages Tasty Brest MK price: 360 rub / kg Sausages of the highest grade "Tasty" of the Brest meat processing plant are produced according to strict...
Halal Smoked Chicken Sausages price: negotiable Halal Smoked Chicken Sausages according to Canadian technology of own production...
Sausages Doktorskie Brest MK price: 300 rub / kg It's no secret that in our time, from a huge variety of sausages ...
---
---
Goods and services (728)
Demand (36)
Companies (154)
210 rub / kg
Dumplings for baby food "Cool" GOST
The organization sells Dumplings for baby food "Cool" GOST 32750-2014.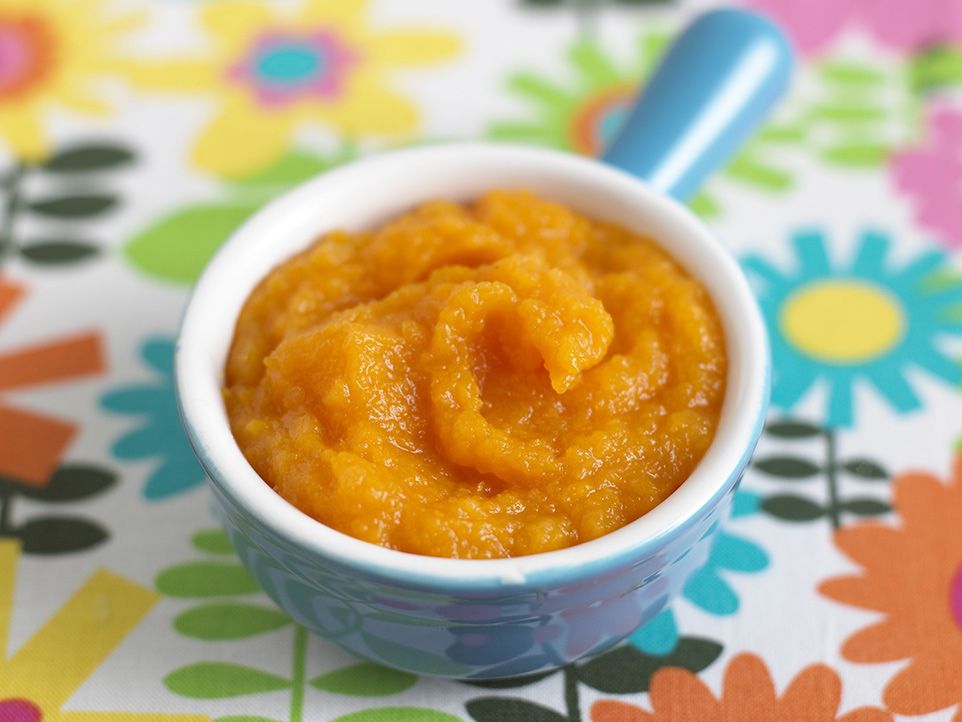 Packing corrugated box 10 kg. Payment by bank transfer with VAT, Mercury
LLC "AGROINVEST"
+7 (905) 713-72-66
Yaroslavl
Children's sausages (TM Little Gurman) GOST 31498-2012
Children's series from the manufacturer
Sausages Children's GOST 31498-2012
Children's boiled GOST 31498-2012
CEO 9213-005-5733508-10
SARDENS GOST 31498-2012
Certificates. !!!!!!!!!!!!!
LLC "TSAR-MYASO"
+7 (920) 842-41-33
Bryansk
280 rub / piece
Fillet sausages
Fillet sausages - a natural product of their production!
Ingredients: chicken fillet, cream powder, salt, water.
Pickup or delivery.
IP Werner Marina Vladimirovna
+7 (921) 411-28-53
St. Petersburg
202 rub / kg
Kalinkovichi Sosis
Pillar
, pork, pork, emulsion from Skkurki , melange, salt, mixture of spices
100 g of product contains: proteins - 8.
5 g, fats - 18 g. Energy value -810 kJ / 200 kcal
Shelf life in modified gas environment 21 days.
LLC "VKUSDETSTVA"
+7 (904) 211-69-01
+7 (904) 211-69-01
Sales Department
+7 (473) 262-77-77
Receiving Applications +7 (473) 262-78-88
Management of the company
Voronezh
from 400 rubles / kg
Milk sausages
Sausages from pork and beef, as well as sausages from chicken meat. Without chemicals and preservatives. From fresh farm meat.
Product certified. Certificates on mercury and declarations for all products.
Packaging according to your wishes.
Delivery across Novosibirsk from 10 kg.
Delivery in the Siberian Federal District and the Urals Federal District by a transport company with strict observance of the temperature regime
IP Levin Ivan Aleksandrovich
+7 (913) 710-01-00
Novosibirsk
Foodstuffs
Belarus.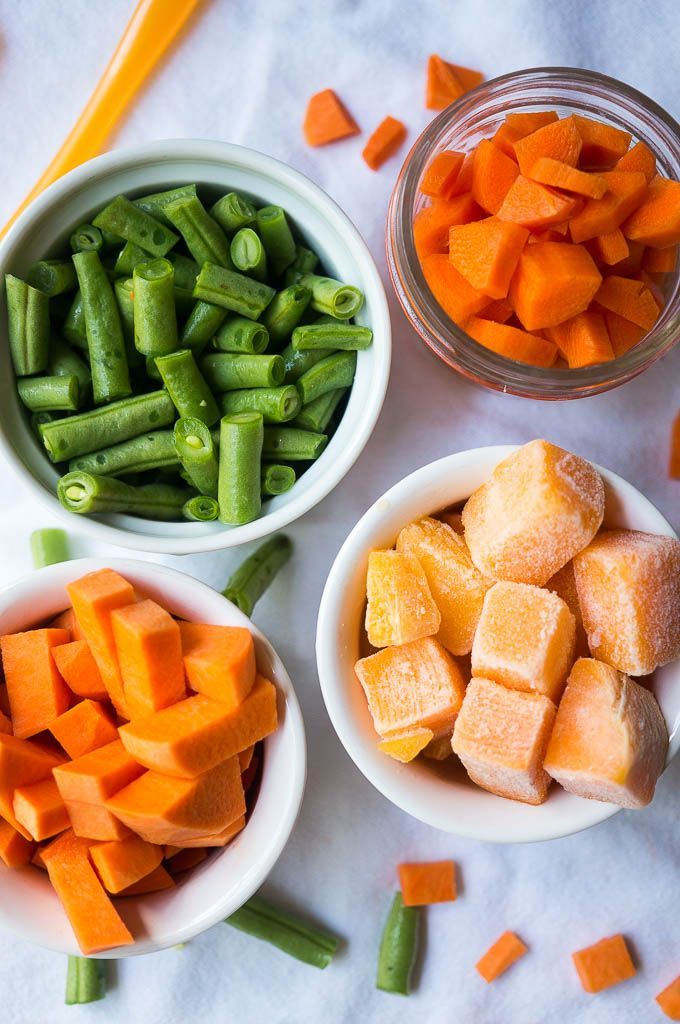 IP Lyakhovich Alexander Ivanovich
+375 (25) 610-54-14
+375 (25) 610-54-14
+375 (25) 540-77-80
Belarus
160 rub / kg
Kurinic sausages
Kurini sausages, Retail price 200r
OF COL VA
anastasia anastasia
+7 (900) 480-92-47
Moscow
Sausages
Company Stimul LLC New Resnota Meat Processing Plant.
Our company is engaged in the production of natural sausages and meat delicacies, without dyes, flavor enhancers and phosphates.
Production is located in the city of Bronnitsy, Moscow region Centralnaya st. 27.
We have our own logistics to the DC.
Samples of our products are available upon request.
We offer to consider cooperation on mutually beneficial terms. The price is negotiable.
LLC "STIMUL"
Bronnitsy
250 rubles / kg
Dumplings for baby food
We offer dumplings for feeding children of preschool and school age, category B.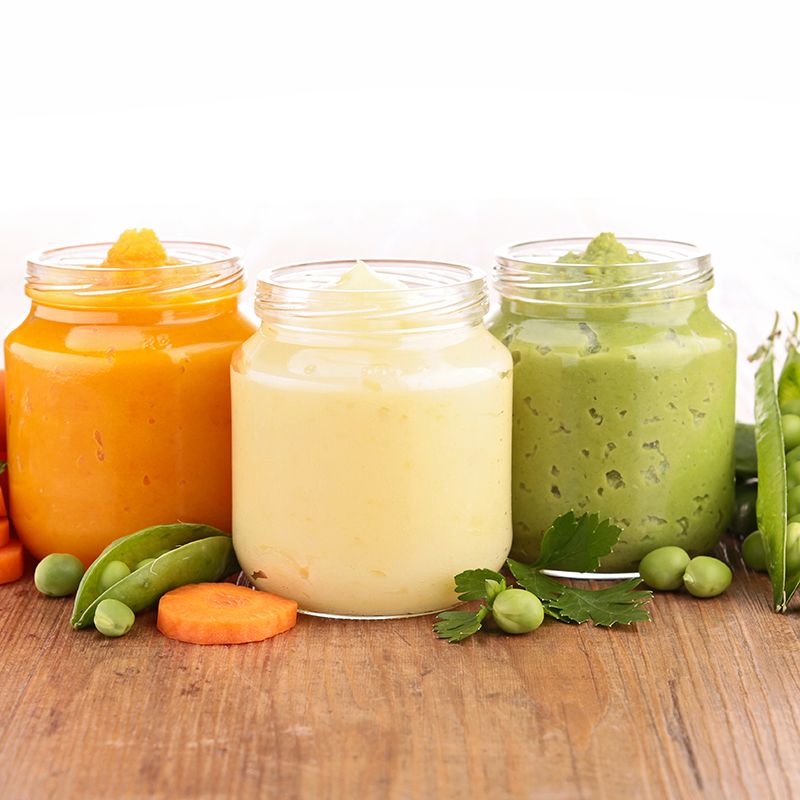 Fully comply with the criteria for supplies according to the state. contracts.
Ingredients: premium flour, water, beef, poultry meat, onion, soy protein, powdered milk, salt, egg product, sweetened butter, sugar.
Production according to specifications.
Boxes of 7 kg.
Certificate of state. registration for permission to use in baby food is.
LLC "HERMES TRADING"
+7 (903) 149-19-75
Moscow
285 rub/kg
Boiled sausage for baby food
Boiled sausage for baby food kg08 +2+6 C 20 days GOST 31498-2012
OOO "UVINSKY MEAT-PLANT"
+7 (34130) 5-16-61
+7 (34130) 5-16-61
+7 (34130) 5-17-49
Izhevsk
Continue the list (728) >>
Chicken sausages - Manufacturer of baby food from chicken "Kudashka"
Cooking in a slow cooker
Main course
| | |
| --- | --- |
| 70237 | chicken fillet "Kudashka" |
| 100 ml. | cow's milk, fat content 3% |
| 1 pc. | chicken egg |
| 1 medium bulb | bow |
| 1 branch | fresh parsley and dill |
| 3 g | salt |
For garnish
| | |
| --- | --- |
| 100 g | rice |
| 3 g | salt |
| bundle | greenery |
Cooked enough for about 20 children's meals.
Special cling film suitable for microwave oven is required.
Chicken sausages are a delicate and healthy delicacy for children, especially when there is not enough time to cook
Store-bought sausages, although they are made from natural products, but still, when they are cooked by one's own hands, one somehow becomes calmer in one's soul. And they, with due diligence, are much tastier and healthier.
What you need to cook the dish
In addition to the main product for homemade chicken sausages, the freshest chicken fillet "Kudashka", which will definitely not contain hormones, antibiotics and GMOs, you will only need onion and an egg for cooking, which try to buy fresh.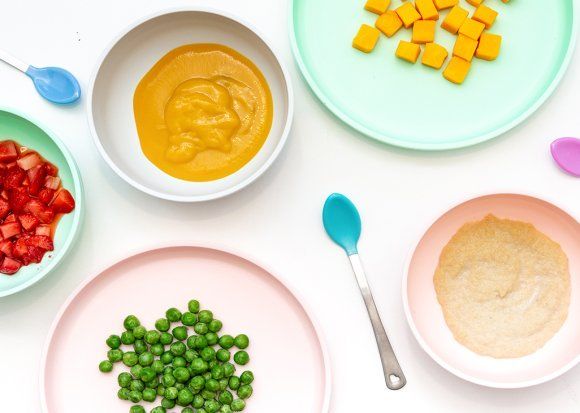 Seasonings should not be used, with the exception of fresh herbs, salt and, possibly, a small amount of pepper.
How to cook chicken sausages for children, recipe
The method by which we will prepare this dish is extremely simple. If you have all the necessary products and equipment, it will take quite a bit of time.
Step 1
First, prepare the ingredients: thoroughly wash the fillet, separating it from the film and small cartilage. We also wash the onion well, peel and cut into medium-sized pieces for grinding in a blender. While preparing the ingredients, put the water on the fire and bring to a boil.
Step 2
Grind the chicken into minced meat using a meat grinder, food processor or a powerful blender at the highest speed. Slow down the speed, add the onion and grind everything again. Add milk, egg, herbs, salt and, if you want, pepper, and beat everything again until airy and homogeneous. Put the minced meat in a cold place for ten minutes.