Baby solid food starter kit
Everything you Need for Starting Solids
There is nothing quite like watching your little one smash sweet potatoes all over her face—and your entire kitchen—for the very first time. But starting solids can also come with lots of questions, especially for a first-time mama. From thinking about the best time to start to the right types of foods to offer, navigating this transition can be tricky. (And messy. Did we mention messy? Very, very messy. 🤣)
So, other than investing in a supersized box of baby wipes and the biggest bottle of laundry detergent you can fit in your Target shopping cart, what exactly will you need to take the plunge into the world of starting solids? We're here to tell you, mamas.
From sippy cups to splash mats, here are our can't-live-without products that will make starting solids easy as pie.
Best Bibs For Baby
Changing your baby's clothes sixteen times a day is fun and all, but if you want to keep mealtime mess to a minimum, a waterproof, easy wipe bib is essential.
Here are some of our top-rated faves.
BABYBJÖRN
• $19.99
After trying many, many different options, we keep coming back to BABYBJÖRN because, well… they are just that awesome. They're made from a BPA-free, food-safe plastic meaning that you don't have to toss them in the wash after every meal (win!)—just wipe them down (or pop in the dishwasher) and save yourself a few loads of laundry.
They feature a soft, adjustable neckband, a deep front pocket that catches spills. Plus it holds its shape so the mess doesn't squeeze out. They're also stain- and odor-resistant. 🙌
OXO Tot
• $19.99
OXO makes some of the most innovative tools and gadgets on the market—and these clever bibs are no exception.
The perfect hybrid of traditional fabric bibs and practical silicone catch-all designs, they feature soft poly up top to keep baby comfortable while the food-safe pocket collects whatever drops. They're also super convenient when you're on the go. Just tuck utensils into the pocket, roll it up and stash it in your diaper bag.
Bibado
• $25.95
Honestly, who hasn't fed a baby and thought, "Next time I'm covering this kid with a tarp." Invented by a UK mom of twins who literally cut up an old umbrella to solve the mealtime messes, Bibado cover-all bibs are basically the baby tarp you've been dreaming of. Available in short and long sleeves, the innovative design is made from wipeable stain and water-proof fabric which fastens directly to the highchair to keep your little one (and your floor) 100% mess-free. Seriously, why didn't we think of this?
Best Baby Food Maker + Storage
Making your own baby food doesn't have to be a giant pain.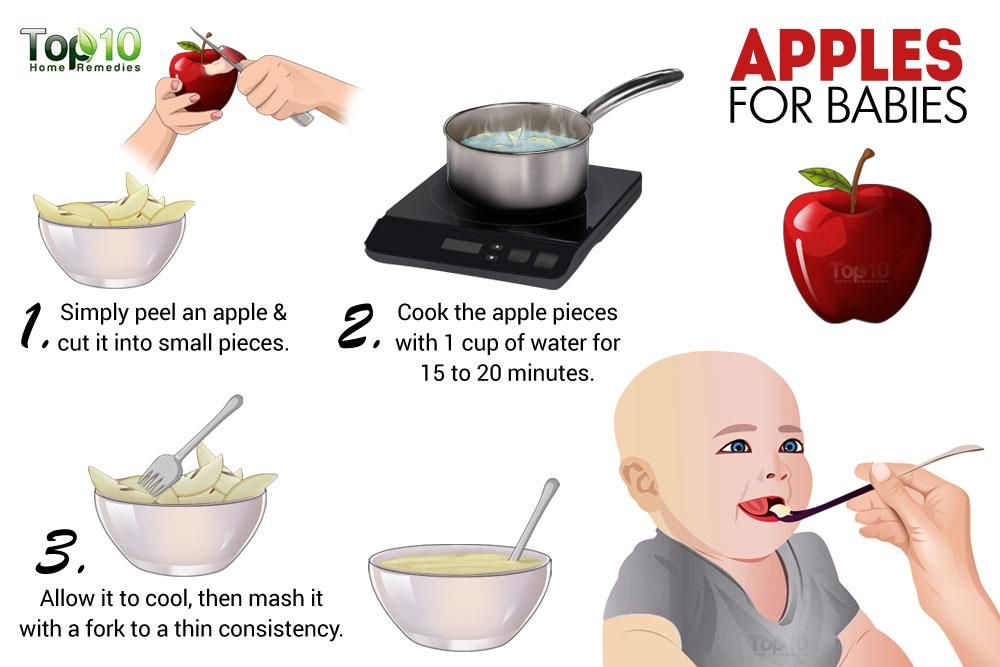 We've found the most convenient, easy-to-use baby food maker and containers that work in the fridge and on-the-go.
Beaba
• $154.95
Although definitely not a must, lots of mamas choose to experiment with making their own baby food somewhere along their feeding journey. Although a steamer and a blender will certainly do the trick, if you're a mom who's intimidated by cooking or looking for a quick, all-in-one meal solution, we can't say enough good things about the Beaba Babycook .
It's a true one stop shop for all things baby food. It makes taking fresh fruit, veggies, meat or fish from raw to any stage of baby or toddler food super simple in only 15 minutes. It can even be operated completely one-handed—a definite mom bonus!
The Babycook has a slim footprint so it won't hog your precious counter space, but the bowl holds up to 4.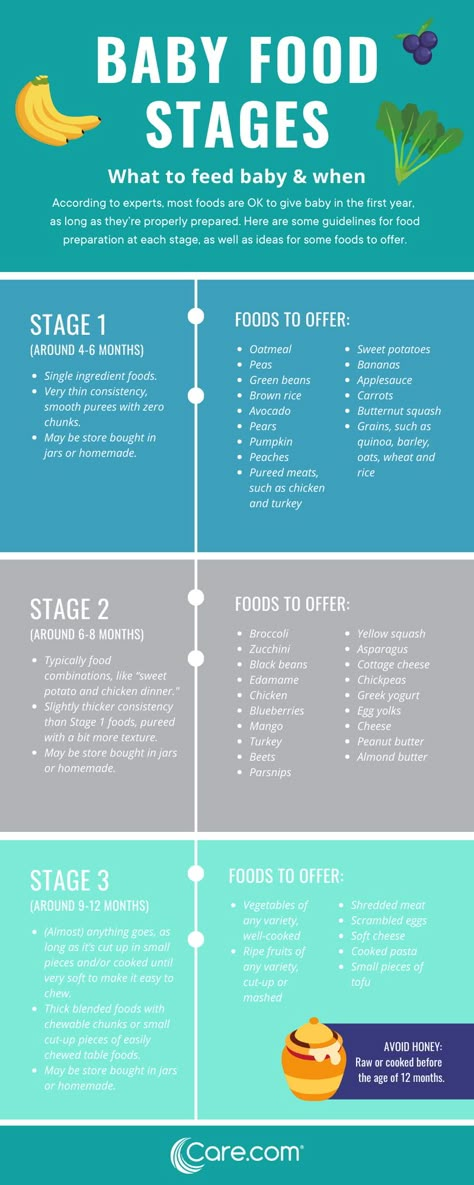 7 cups of liquid or food so it's easy to make a few bathes at once. And with several colors and styles to choose from, you'll be whipping up baby culinary masterpieces in no time.
Yumi
If DIY baby food isn't something you have the time or patience for, you could also leave everything to the pros. Yes, we're talking baby food subscription, mama. One of our faves? Yumi. Their fresh made baby foods can be delivered on your schedule to completely dissolve the stress of planning of baby's meals. There's a variety of stages and flavors to choose from and you can rest assured everything is organic and free of preservatives.
New subscribers can get $50 off their first order by entering the code 50OFF at checkout!
Ekobo
• $13.99
Ekobo containers are our favorite storage solution when starting solids.
For one thing, they're made from FSC-certified bamboo fiber with a food-grade silicone lid that stays attached when storing or feeding on the go. (Consider the lost lid struggle over!) They're also free of nasty chemicals and feature a leak-proof silicone seal that keeps them completely airtight (and applesauce off the bottom of your diaper bag.) Price is for a set of two.
Wee Sprout
• $31.79
If you're cranking out the purees, this highly-rated set of glass baby food containers from Wee Sprout is a great investment. Freezer, microwave and dishwasher-safe, they can store up to four ounces of food with a stackable and leak-proof screw on lid. They also come with a dry erase marker to help you keep track of dates and contents! Price is for a set of 12.
Squooshi
• $9.

99
If you're like us, you probably always feel a twinge of guilt tossing those pre-made baby food squeezy packs. Skip the guilt (and keep the convenience) by filling your own reusable pouches from Squooshi. These charming pouches are BPA-, lead-, phthlate- and PVC-free, and you can use them again and again. Plus, they're more cost-effective so your wallet will thank you too. Pro tip: The pouches are dishwasher safe on the top rack, just rinse before you pop them in your dishwasher. Price is for a set of six.
Best Baby Plates, Cups and Utensils
Olababy
• $14.95
Inspired by nature and designed to be baby's first self-feeding spoon, the Olababy Training Spoon features a flexible, leaf-shaped tip that flexes to scoop, cut and slice from any angle. It's also ergonomically designed for little hands, and the wide base allows the spoon to rest upright to avoid germs.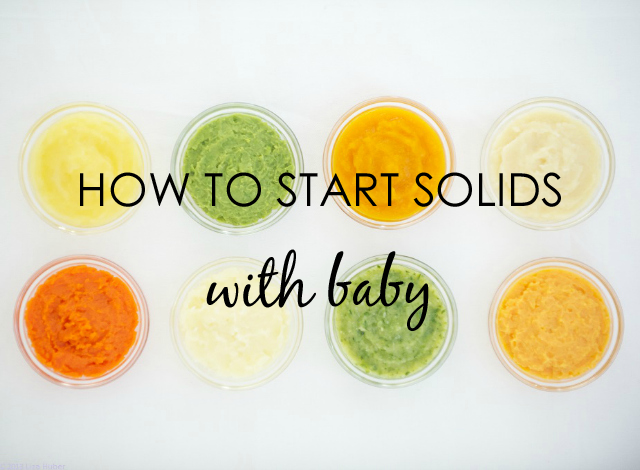 (Meaning it's perfect for baby's first time eating in public!) And because the spoon is made from BPA-silicone and features a super flexible design, it also doubles perfectly as a teether for those tiny little gums!
Num Num
• $12.99
The award-winning, doctor recommended GOOtensils from Num Num are pretty stinkin' brilliant. Designed to help foster independence, these better-than-spoons require no scooping, balancing or holding flat to get the job done. Just a dip into their yogurt or puree and out comes a baby-sized bite that won't plop off the second they try to get it in their mouth. They're perfectly sized for little hands and can also help soothe teething gums.
Lollaland
• $15.95
Starting solids is also the perfect time to introduce your little one to a straw cup—but if watching your little one get frustrated isn't top on your list of fun things to do, you're going to need a cup that is easy to drink out of STAT.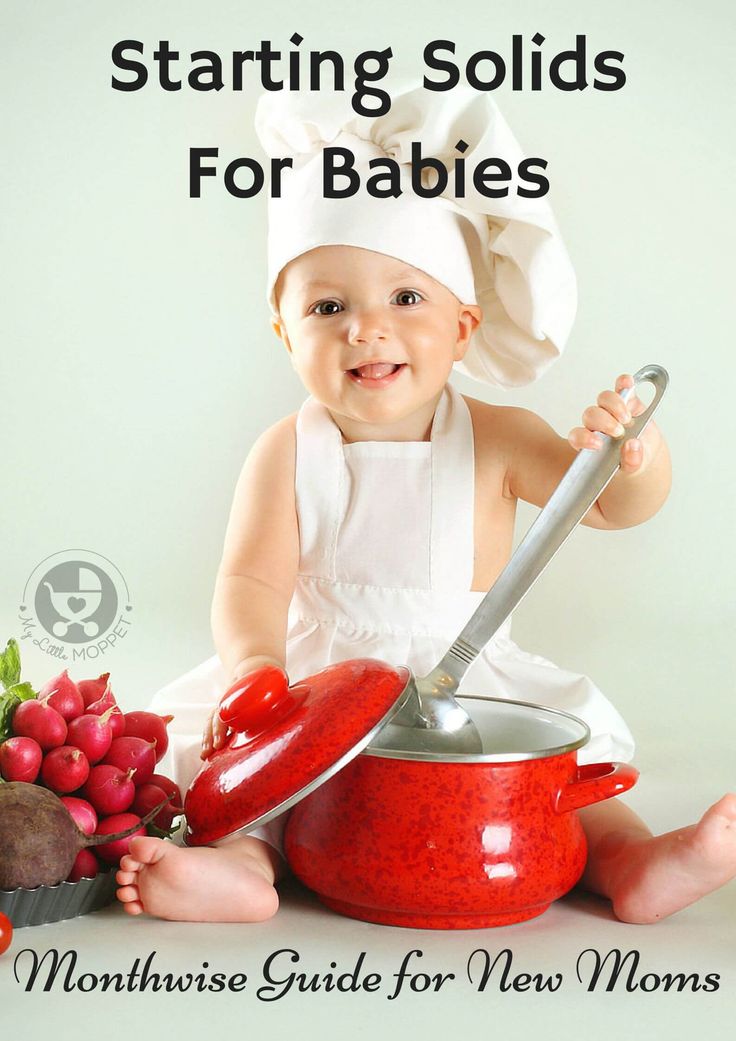 Enter the Lollacup . This (adorable) straw cup features a flexible, valve-free straw, making it easy for little ones to learn to drink. The straw also has a weighted end that anchors it in the liquid to help your babe drink effectively, even when the cup is tilted.
The cup has minimal parts and is easy to clean, so it's frustration-free for you too, mama. And it comes with a straw-cleaning brush so you can get *really* into those gunky crevices.
ezpz
• $11.49
On the other hand, learning to drink from a cup without the aid of a straw or sippy top is an important developmental milestone–a practice you can start as early as four months. (Get ready for some WET clothes.) Open cup drinking not only supports oral and speech development, but some suggest it can even help with the transition off the bottle. ezpz's aptly named Tiny Cup is ideal for those early learning months given its perfect size and squishy silicone construction.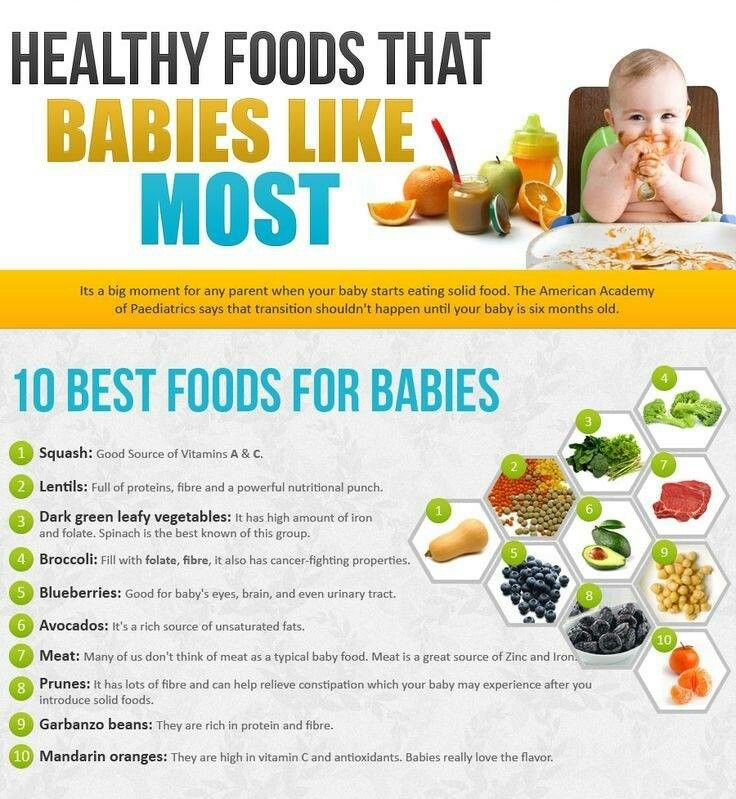 The weighted base keeps it from toppling too easily and the interior angle provides an even flow.
ezpz
• $22.49
If you're tired of wiping down big, bulky high chair trays (or every inch of your kitchen table) or trying to intercept flying bowls, these genius mats are for you. A placemat + plate + bowl all in one, ezpz mats are the perfect solution for new eaters. The mat suctions directly to the table, making it nearly impossible for little hands to tip it over.
The mats are made from 100% silicone that is BPA, BPS, PVC and phthalate free, and they are dishwasher, microwave and oven safe. They come in a huge array of sizes and colors, and are stackable for easy storage.
Lalo
• $68
You could also save yourself some time and scoop up everything you need all in one fell swoop! The super stylish silicone feeding set from Lalo comes with all the mealtime essentials: Two bibs, a suction bowl and plate, a two-handled straw cup (which can be used with or without the lid) and two spoons.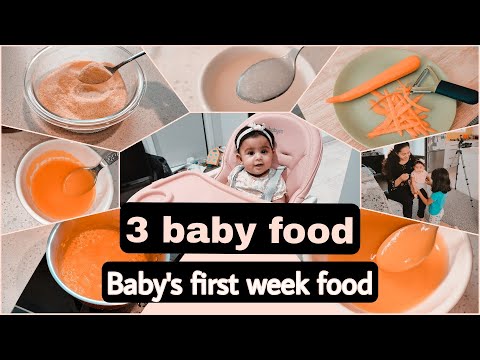 Everything is perfectly designed with tiny ones in mind and dishwasher safe (because you're important too.😉)
Best Baby High Chairs + Accessories
Like a tiny throne that's going to get smeared with more food than your baby actually eats, we're partial to high chairs that are easy to clean and not a total eyesore. (After all, it's your kingdom too…)
Oribel
• $229
The brilliant Oribel Cocoon High Chair comes in handy even before they're munching on solids. Three different recline positions and six different heights help your little one transition from drinking bottles, trying food for the first time, to then drinking from a sippy cup and practicing eating solo. The design is also super thoughtful as the foam pad is both comfortable for baby and easy for parents to clean. If you rather have fabric on the chair you can purchase a separate insert to go with it.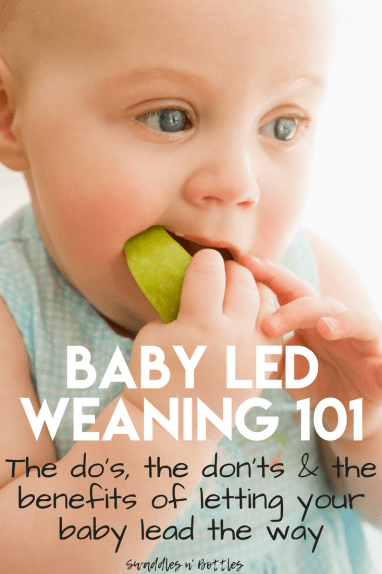 But best of all, it can easily fold in two for storage and the tight footprint keeps you from stubbing your toe every time you walk past it.
Inglesina
• $78.99
If you're short on space, table mounted high chairs are always a solid option. With the highly-rated Inglesina Fast table chair, your little one can sit with the rest of the family, right at the table–any table. And if you're traveling or just headed around the corner to grandma's, it's super easy to transport, weighs only 4.2 pounds, and collapses into 3.5-inch thick for easy storage. It also comes in a variety of great colors with a self-contained carry bag that can lay flat in a suitcase!
Gathre
• $55
If you feel like a lot of the effort of starting solids is around preventing messes… you may be onto something, mama 😉 This must-have is a favorite not only as a splash mat, but as an all-around awesome, stunningly simple (but incredibly useful) innovation.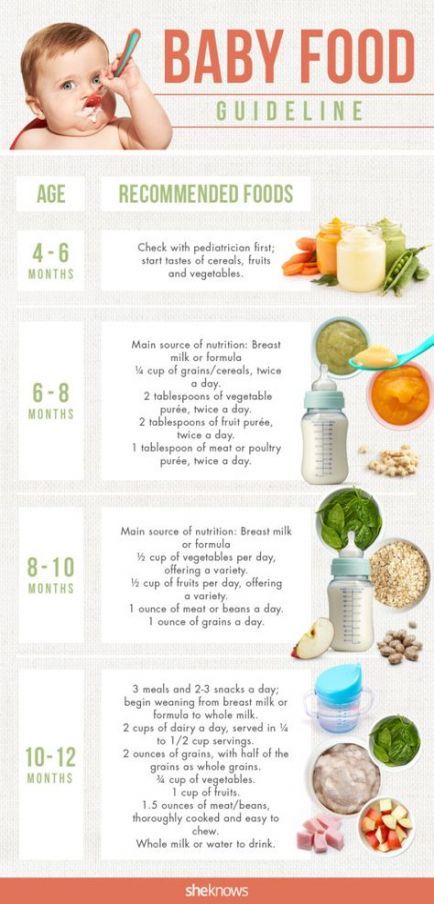 Gathre mats are made from a soft bonded leather and are water impermeable and easy to wipe clean. They're perfect for (stylishly) containing a mess under your high chair, but also for so much more—a sand-free spot at the beach, a picnic blanket, a clean spot for a diaper change, a craft mat…the list goes on and on.
And have we mentioned that these mats are absolutely gorgeous ? They come in a swoon-worthy assortment of modern colors + prints. We.want.them.allll.
Solid Starter Kit online e-recipe guide – mumi&bubi
Solids Starter Kit Recipe Guide
27 baby puree recipes to get you started making healthy, home-made baby food

Introduction

Is your baby ready to start solids?

Between 5-6 months is a good time to introduce solid foods to your baby. Essential nutrients can be derived from solid foods that your baby needs at this time of their development. The following questions will help you assess the readiness of your baby:

Does your baby have good control over its head and neck?
Can your baby move its tongue from the back to the front of its mouth?
Is your child reaching for food, or following your food with interest during your meals?
Does your child seem dissatisfied with only milk and/or do they want more feeds?

If you are unsure if your baby is ready for solid foods or if you have any concerns about introducing any new food to your baby, consult your local Plunket nurse or family doctor.

Time to Begin...

3 easy steps to starting solids!

Rice cereal fortified with iron will not usually produce an allergic reaction and is an ideal first food for most babies. A baby's iron that they were born with starts to run low at around 6 months of age. Be sure to choose organic, wholegrain baby rice cereal.
Introduce pureed foods with a fairly liquid consistency 1 food at a time and continue with that same food for 3-4 days. This will help to determine any allergies or intolerances your baby may have to the foods you are introducing.
Once your baby has been introduced to a variety of fruits and vegetables, you can combine your cubes together to make an exciting meal for your baby.

At mumi&bubi, we believe that good
nutrition and healthy eating habits
begin when your baby starts solids.

Offering healthy, home-made baby food introduces your baby to "real food" tastes and textures right from the start and allows you to be in control of your baby's nutrition. When you make it yourself, you know exactly what goes into your baby's food: nothing more and nothing less than the simple, wholesome goodness that is home-made baby food.

 

How Much Should My Baby Eat?

This has to be the most frequently asked question we receive from new parents! All babies are different and the quantity of food that they eat will vary greatly from one baby to another. Your baby will begin their journey into solids with a teaspoon sized portion - or less - for their first time, and gradually increase their portions. Each baby has its own way of telling you that they want more (for example, an open mouth to invite more food), or that they are finished (pehaps a closed mouth or they turn their head away). You will quickly learn your baby's signals for more please!, or thank you mummy I'm finished :)

Tools Required to Make Baby Food

Making your own baby food is simple and very easy to do. You don't need any special equipment: a pot for steaming and a good quality hand-held stick blender, upright blender or food processor are all you need to get started making smooth baby purees.

Tray Preparation

Wash your mumi&bubi baby food freezing
trays and lids in hot, soapy water, rinse well
and air dry before and after each use. Trays are
also top shelf dishwasher safe.

Baby Food Cube Storage

Frozen baby food cubes can be stored right in your mumi&bubi freezing trays for up to 2 weeks. Frozen cubes can be selected and used directly from the trays as needed. For longer-term storage, freeze baby food overnight then remove all the cubes and transfer to a freezer bag the next day for up to 2 months. This will allow you to use the trays again to make more healthy baby food.

Serving Baby Food

To serve, choose frozen baby food cubes, thaw and heat. Be sure to stir thoroughly and always check the temperature before serving.

Recipe Serving Size

The recipes let you know the quantities to buy so there is no food wastage. The amounts given are to fill 7 cubes, or one row of the tray. To make big batches and fill the whole tray, simply multiply the quantity x3. Making big batches really saves you time in the long run. This will give you a really good supply of that food to have handy in your freezer. A whole tray, or 21 cubes, is about a 1-month supply when your baby has 1 or 2 cubes of that food every other day or so.

How to Remove the Cubes
Your mumi&bubi freezing trays and lids are premium storage trays. They are not your typical ice cube trays - although they make great ice! - so please do not twist the trays.
Most fruit cubes should slide out easily, due to their natural sugar content. By pressing on one side of the actual cube with your finger or a spoon, it will slide out the other side. 
Some veggies, meat and meals for older babies may need a bit more help if they seem stuck. With the lid in place, simply run a gentle stream of warm water over the back of the cubes that you wish to remove and they should slide out easily.
Please note: Anytime you take a storage container full of food from the freezer and it is twisted or dropped, it might break, so please keep this in mind.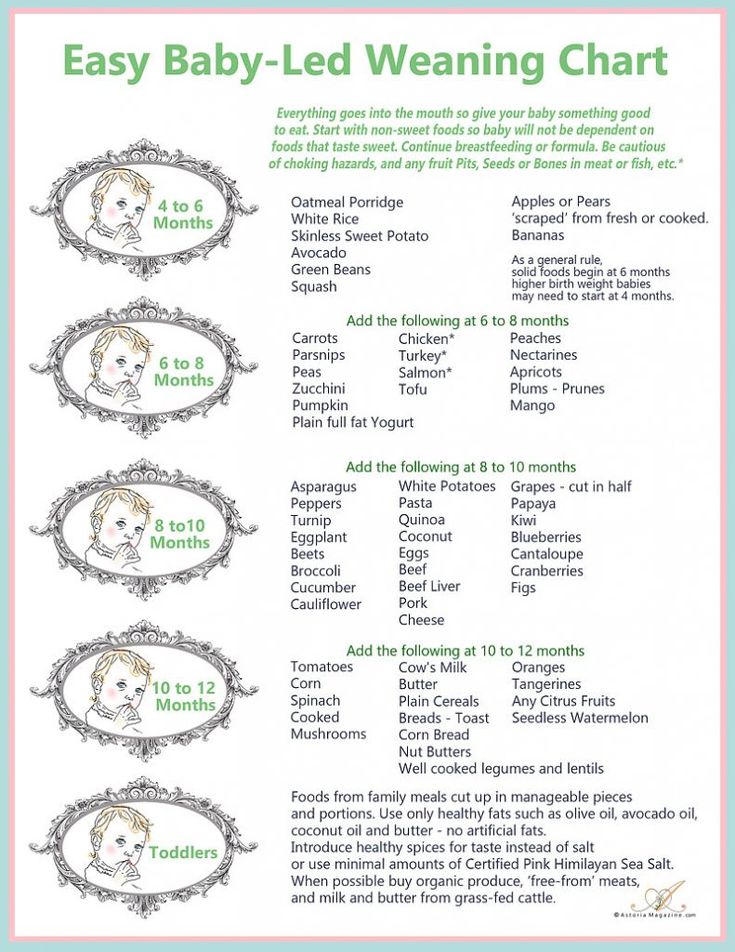 With a little care, your Solids Starter Kit™ will see you through baby food and beyond.
See each recipe page for instructions 
Sweet potato, Courgettes & Carrot
Apple, Pear and Apricot
Lentils, Broccoli and Cauliflower
Nectarine, Lychees and Kiwi Fruit
Minced Beef or Lamb, Butternut Pumpkin & Green Beans
Peach, Watermelon and Rockmelon
Minced Chicken, Mushrooms and Pumpkin
Mango, Plum and Papaya
Peas, Butter Beans and Spinach
You can also download the free E-Recipe book below:
Download USA version 
Download metric version 
Constructor Evolvector Starter Kit "Basics of Electronics" - "Affordable, fun and safe guide for beginners in electronics. Theoretical explanations + practical skills.»
Good day!
There is an opinion that today's children are not interested in anything, they constantly sit in social networks and dream only of a new smartphone model.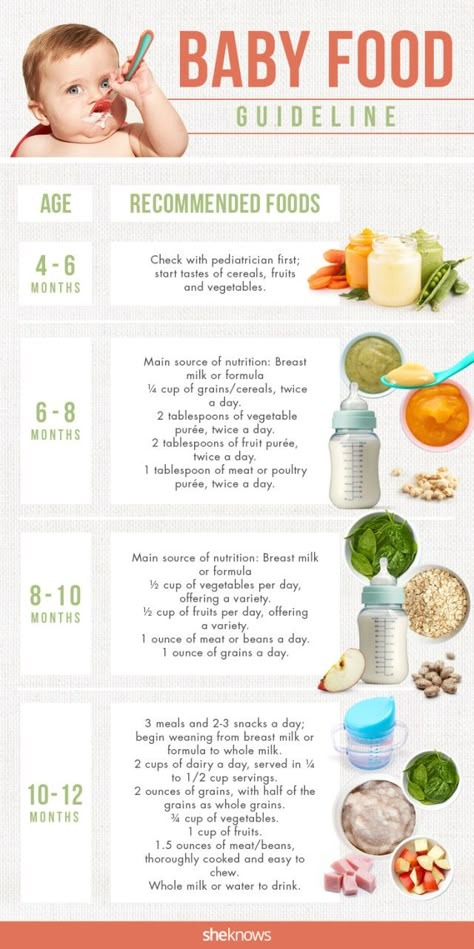 I also know these guys, but there are not as many of them as smart and addicted children, especially now the opportunities for development are not limited, well, almost. Even in a small village, ways can be found to meet children's needs for knowledge.
At the beginning of the school year, our school promised to take schoolchildren who want to study robotics to the district center, to a large school with a well-equipped classroom. My son just caught fire, he is generally a fan of tinkering with pieces of iron, even with small design ones, even with real ones in the garage. They did not deceive, as many as 4 times were taken. And they hushed up this case, which surprised no one. Now they promise a pool, yeah.
But, as they say, rely on school, but don't make a mistake yourself. I decided to support my son's interest in electronics and ordered him an educational designer Evolvector. I'll tell you about him today.
You can order on the official website for 3290 rubles, but I found this designer on the Yandex market, a little cheaper, for 2960 rubles.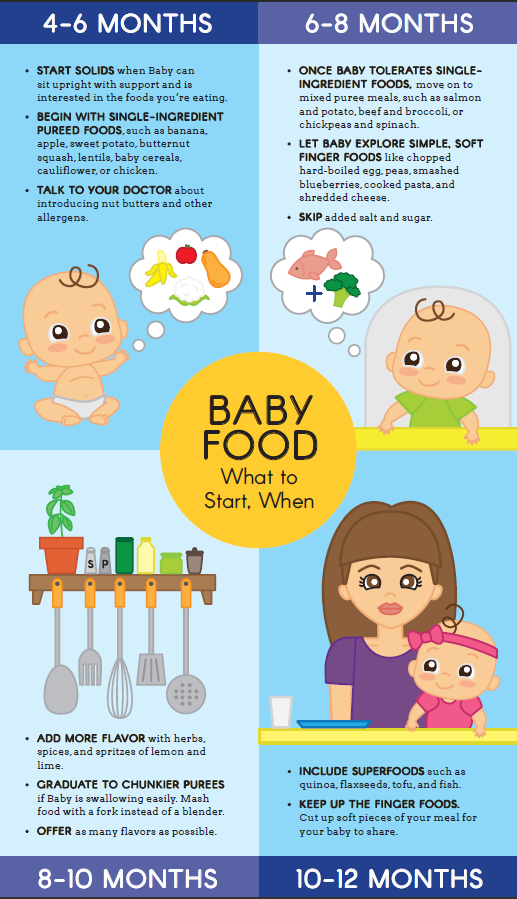 Delivered in 3 days to the pickup point.
Packed conscientiously: in addition to the pimply film, they put it in a cardboard box, everything is whole, nothing was wrinkled, you can take it as a gift.
The Evolvector is available in three levels.
Our set is called "Starter" and is the initial set of the first level - "Learning the basics of electronics", is followed by basic, extended, and additional dials.
Then comes Level 2 "Universal Programmable Controllers Study" and Level 3 "Miniature Single Board Computers Study".
Designed for children from 12 years of age who are taking their first steps in physics and electronics. If a child is already familiar with electronic kits, then you can not wait for 12 years, but buy a ten-year-old, provided that adults help him with the theory. My son is almost 13 years old, just the right age.
constructor Evolvector, starter kit
The box is well made, bright and informative.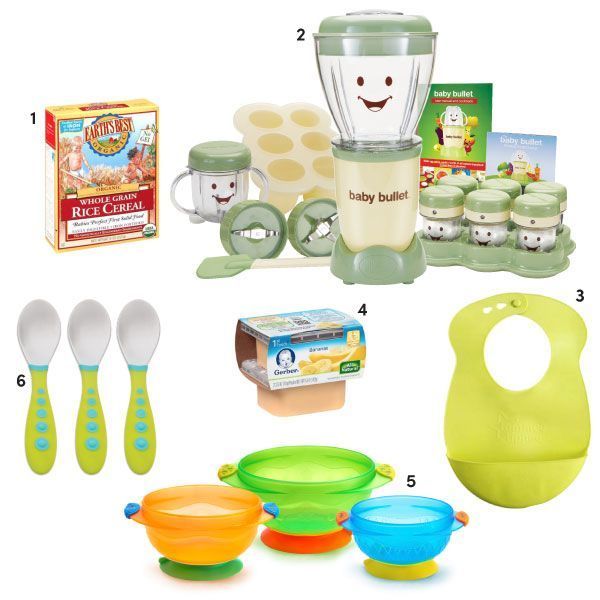 What pleasantly pleased was the fact that such designers are produced by a domestic company from Naro-Fominskaya, and not by Chinese craftsmen.
The set is educational and aimed at developing the skills of children and adults to work with real electronics.
On the back of the box you can see the topics of the lessons, there are 14 of them, and read the list of parts that make up the kit.
Inside, too, everything is laid out beautifully and neatly, there is no creative mess, it is clear that it was not the humanities who put it together.
The first thing I always pay attention to is the instructions. Here it is made in the form of a brochure, in which theoretical material is given by lesson. At each lesson, children are introduced to theoretical concepts from physics, to the details of an electrical circuit, and then they are asked to perform a practical task based on the diagram.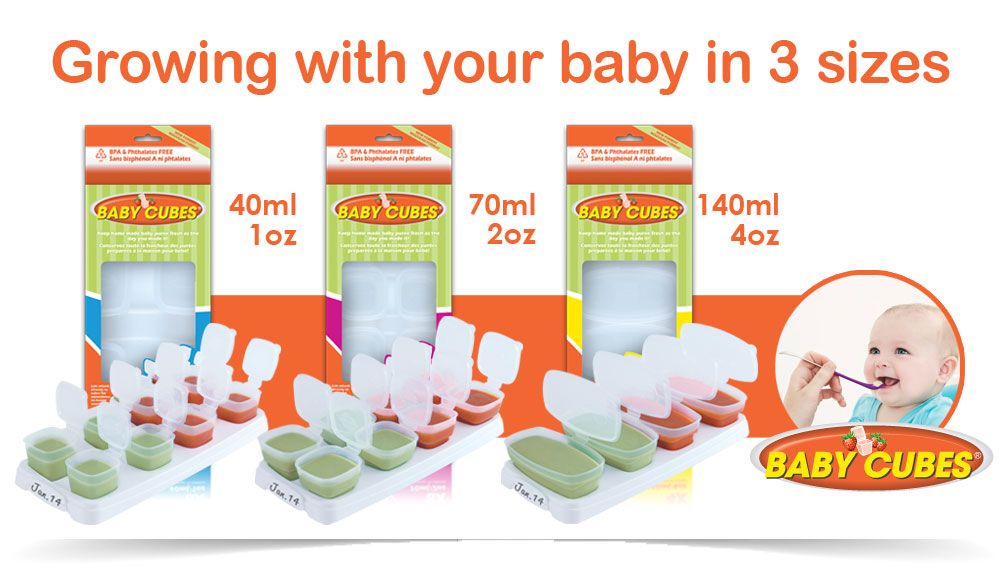 I won't say that the presentation of the material is simple, but it can be mastered. For example, in the first lesson, they explain to us what electricity, voltage, resistance and current are, Ohm's law is given, by the way, do you remember it? The current strength in the circuit section...
In general, the theoretical part intelligibly repeats the material of school physics lessons. For 12-year-old children, it may be difficult, especially the formulas, but after all, physics lessons are just around the corner at school, you need to prepare, let something remain in your head. It is the practical part that is more interesting to my son, and from the theory, he mostly memorized the names of the details.
For ease of perception, the text is structured, important concepts and definitions are highlighted in different colors.
Quality paper, clear color drawings.
What components are included in the kit? Several dozen connecting wires of different lengths and colors, it is much more convenient than single-color wires, because the eye is not blurred and it is easier to compare them with the electrical circuit.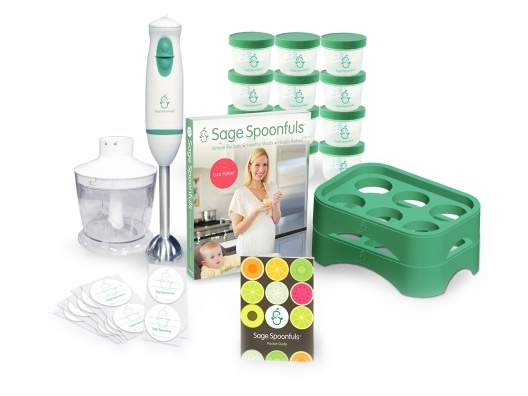 All kinds of jumpers are stored in a plastic case, also in all colors and sizes.
Capacitors, resistors, transistors, LEDs, tact buttons and many other details are laid out in separate bags.
There is a real multimeter.
And a battery compartment with four AA batteries of one and a half amperes. The only thing missing in the kit is a screwdriver, however, it can be found in any home.
The main component in an evolvector can be considered a prototyping board designed to quickly and easily connect parts. This board essentially replaces the soldering of parts. Inside this board are metal contact strips that form conductive circuits. Outside, these stripes are not visible, and the location of the nests is somewhat reminiscent of a naval battlefield, the same alphanumeric designations.
The information in the textbook corresponds to the basic principles of education:
visibility;
scientific;
sequence;
relationship between theory and practice.
Moving from simple to complex
First, the child collects simple diagrams that clearly illustrate how the current works.
Gradually, additional elements are added to the schemes.
And the electrical circuit becomes more complex and multi-component.
At first it was very easy for my son, he galloped through 4 lessons, then things slowed down a bit. No, he assembles diagrams effortlessly, but I try to explain to him that it is necessary not to copy the drawing like a monkey, but to understand the process itself, why this or that part is used, what processes are involved, how it works. I try to explain the theory of this lesson in a simpler way so that the child has an understanding of the topic.
After going through all the lessons outlined in the training manual, almost every child and adult to the question "Is electronics simple?" resolutely answer "yes".
Evolvector Starter Kit Level 1
It's easy for me to recommend the Evolvector Starter Kit, because everything in it is thought out to the smallest detail, from physics "lessons" to every detail of the constructor. This is not just a children's toy, but a real scientific guide for boys and girls (and why not) who are interested in technology.
I'm sure that this first set of the "Fundamentals of Electronics" series will not be the last one; having mastered it, we will buy the next ones, because the knowledge and skills gained while working with the involvector will be useful to our son both in further studies and in life.
"He who once loved science loves it all his life and never parted with it voluntarily."
Thank you for your attention to the review!
Let our children be smarter than us.
And more reviews that will be of interest to you:
* moped for teenager Honda Dio af 34 (here)
* massage pillow with Aliexpress (here)
* Teploeko quartz heater (here)
Railway starter kits - Eurotrain.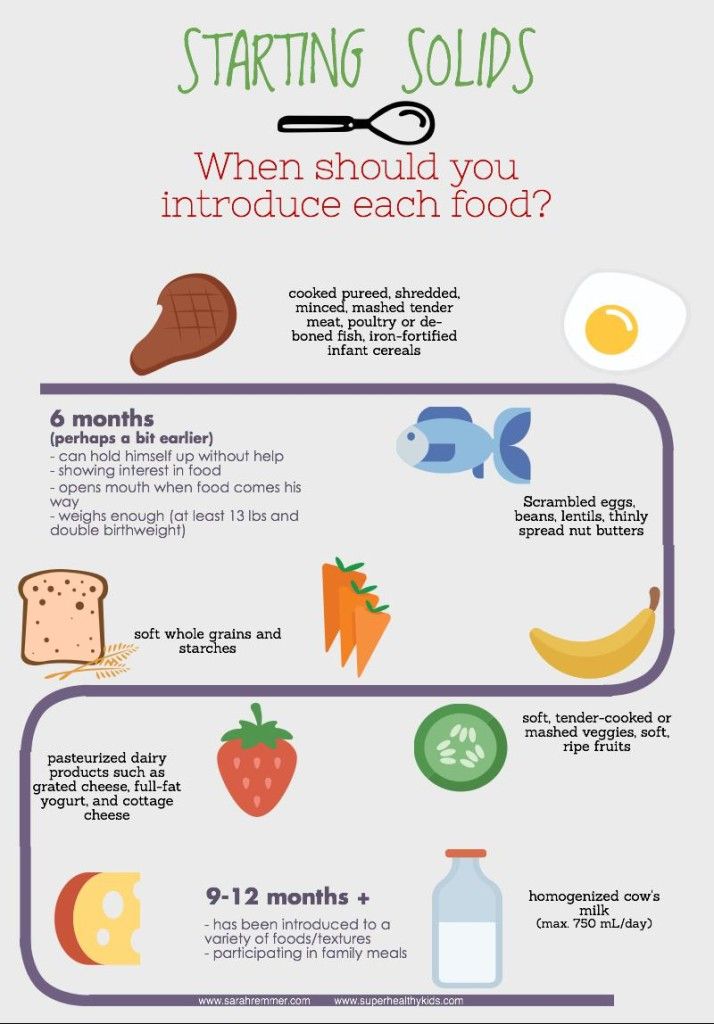 ru
railway starter kit

10-476 Kiha 283 "Super Ozora" (6 WAG)
17 500.00 wagons N
33 600.00
ROCO51222 Digital starting set Br294 DB Cargo (1:87)
42 000.00
Marklin26001 Set Mobile Vision Ice with video oks n0 9000.00 000.m Starting set: Cargo train DBAG BR216 (MFX), H0
48 280.00
TRIX62903 ReLS set C3, h0
12 260.00
LGB90463 Structural set "Building" G, 1: 22.5 9000 9000 37 920.00 9 920.00
Marklin29307 Starter Kit-Children: "Airport Express - Elevated Railroad" H0
14 120.00
Marklin29133 Starter Kit Digital: Series "My Start with Marklin" Tank locomotive and 2 freight cars, Epoch III H0
530.00
Marklin29730 Starter Kit: "Building Block Train" with sound and light building blocks H0
32 950.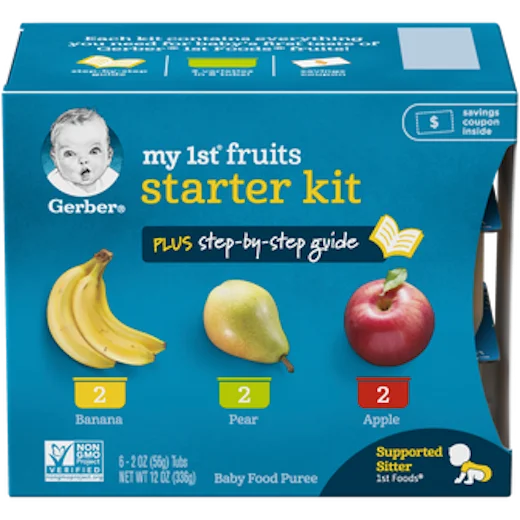 00
Marklin72216 Children's Railway-Airport set with light and sound function H0
6 590.00
TRIX11146 Starting set: "Highway Railway" The Diesel Extension of the Series 216 Era IV, N
31 300 Deutsche Bahn Starter Kit Tender locomotive BR74+car+platform+gondola Epoch III H0
27 070.00
PIKO59022 Digital starter kit Freight train with diesel locomotive TGK2 Ep.IV, DR H0
38 800.00
29790 Start set "ICE 2", Marklin
30 908.00
Marklin26542 Starting steam locomotive T5 (4 wagons)
44 080.00
54425 Start set 9000 26 26 26 26 26 26 26 26 26 26 26 26 26 26 26 26 26 26 26 26 26 26 26 26 26 26 26 26 26 26 26 (digital)
90 947.00
81562 Starting set "Cube"
14 950.00 9000-2 High-speed train Euromed 101 (10 cars) N ​​
35 100.