Best puree machine for baby food
The Best Baby Food Makers Make Life Easier
The best baby food makers make it simple to whip up homemade, high-quality food for your little one. Sometime between four and six months old, your baby will make the exciting—sometimes nerve wracking—transition from subsisting solely on breastmilk and/or formula to eating solid foods. Navigating baby food can be intimidating for the best of us: Should you make purées or do baby-led weaning? What should your baby's very first food be? And do you really need a baby food maker?
While you can certainly get by without one, baby food makers make life a little easier—and for new parents, anything that makes life a little easier is worth its weight in gold. Many makers multitask, so you can also steam veggies for your toddler or make a smoothie for your own breakfast. Investing in a baby food maker means you know exactly what your baby is eating, you can save money over time, and you can get meals on the table (er, highchair, and possibly the floor) quickly and easily.
Here are the very best baby food makers.
Our Top Picks
Beaba Babycook Solo
SHOP NOW
7"D x 9"W x 9.5"H | 4 pounds | plastic
---
Works as a steamer, blender, warmer and defroster in one
Easy to clean and store
Fast - makes food in 15 minutes or less
Auto shut-off cooking timer means there's no need to watch over the machine
---
Pricey
Must descale with vinegar occasionally to get rid of mineral deposits (true for any steamer)
Why we chose it: This awesome appliance steams, blends, defrosts, and reheats fruits, veggies, fish, and meat, making it the ideal one-and-done baby food champion.
That means you can put in raw meat and come out with perfectly cooked and pureed food for your baby without getting any pots, pans or blenders dirty.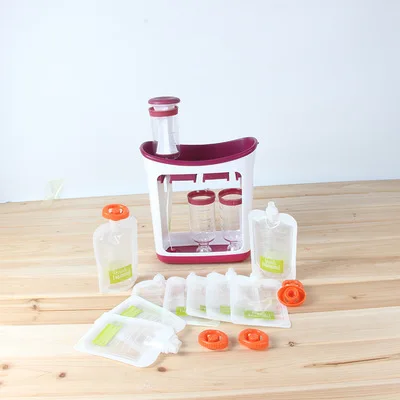 Plus, it's intuitive to use. "It's easy to use, virtually mold-proof, and cooks and reheats in under 15 minutes," says Christen Costa, CEO of Gadget Review. "It also has built-in blending capabilities which make it a perfect all-in-one baby food maker." Its compact design is great for small spaces, and it's truly easy to clean. Bonus: its ergonomic one-handed design means you can hold your baby in one hand and prep organic baby food with the other, like the super parent you are.
Blender
4.8 x 2.8 x 14.4 inches | 2.6 pounds | Metal
---
Highly durable, with two-year warranty
The AC motor keeps a constant, precise speed under heavy loads
Relatively small and easy to store
Stainless steel blades can blend almost anything with ease
---
Only one function - no steaming, etc.
Expensive
Why we chose it: "A baby food maker can be a good choice for preparing baby food, but it has limited use," says Colleen Colodany, CEO of kidswiki.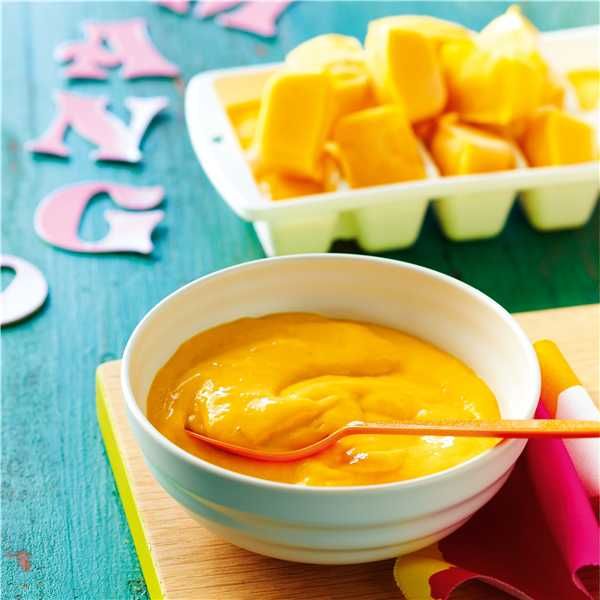 co.uk, a website that reviews kids' products.
"Instead of buying a baby food maker, an immersion blender would do the job just as well. It has diverse use in the kitchen and does multiple things." She recommends the Bamix Immersion Blender for its small size, ease of use, and durability. Plus when the baby has moved onto eating like a toddler (hi mac and cheese!), you'll have a well-made kitchen tool on hand.
This blender will become a favorite in your kitchen, for making baby food and beyond. It's built by hand in Switzerland, and Bamix has been making excellent appliances since 1954. Found in the kitchens of professional chefs, it has three interchangeable blades and offers both power and precision, making quick work of puréeing baby food. You can purée soups, turn frozen fruit into sorbet, and whip milk into cream after your baby has enjoyed their pear purée, and when you're all finished, it's easy to clean thoroughly with water.
Puree Maker:
Breville Mini Wizz
Puree Maker
SHOP NOW
18.
5 x 14 x 22.5 cm | 250 watts | 1.5 kg | stainless steel
---
One-year replacement warranty
Useful for baby food and beyond
Attractive design, easy to clean and store
---
Only one function - no steaming, etc.
Too small to make big batches
Why we chose it: Whether you're turning basil and garlic into silky pesto or steamed sweet potatoes into baby food, Breville's Mini Wizz will easily and efficiently do the trick.
With its compact frame, it's friendly to kitchens where space is in short supply. It's also refreshingly easy to use, with ergonomic design and simple controls. The lid has two small holes in the indents on top so that you can easily add liquid ingredients as you prepare food for your family. This little food processor is well designed, easy to clean, and a great size when you only need to feed a very little human.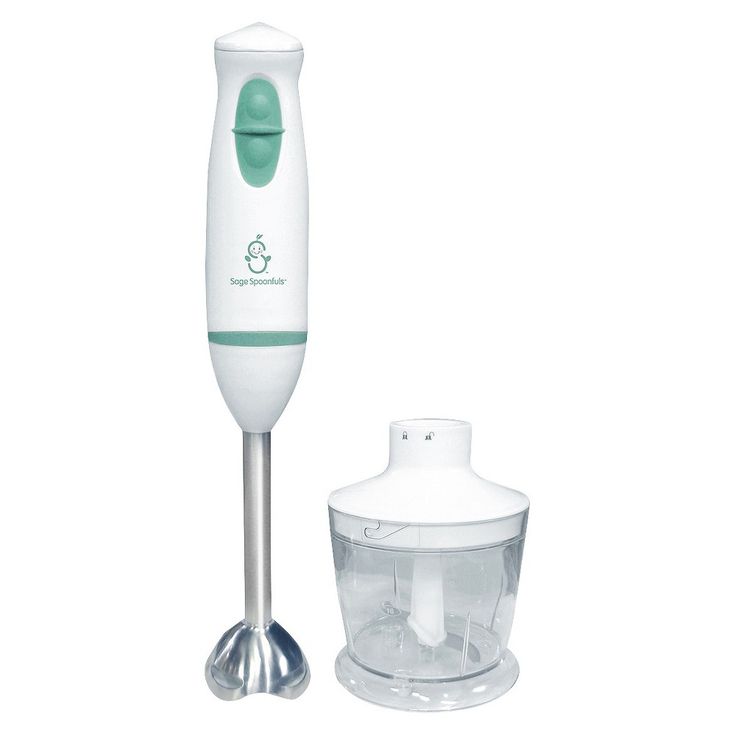 Grinder
SHOP NOW
14.75 x 7.25 x 10.25 inches | 2.29 pounds
---
Can wash all parts in the dishwasher
Silicone coating for comfortable grip
Can make applesauce, marinara, and more for the whole family
---
Only a grinder - will have to cook food separately
Why we chose it: Low tech can be a positive thing. The OXO Good Grips Food Mill is a smart choice if you're ok with a manual option for processing food into smooth purées.
It includes three grinding discs for fine, medium, and coarse textures, and the stainless steel inner bowl won't stain even when you're dealing with messy foods like beets or carrots. It's easy to exchange discs and disassemble, and its legs fold for easy storage.
Smoothies
0.5"D x 2"W x 2"H | 4.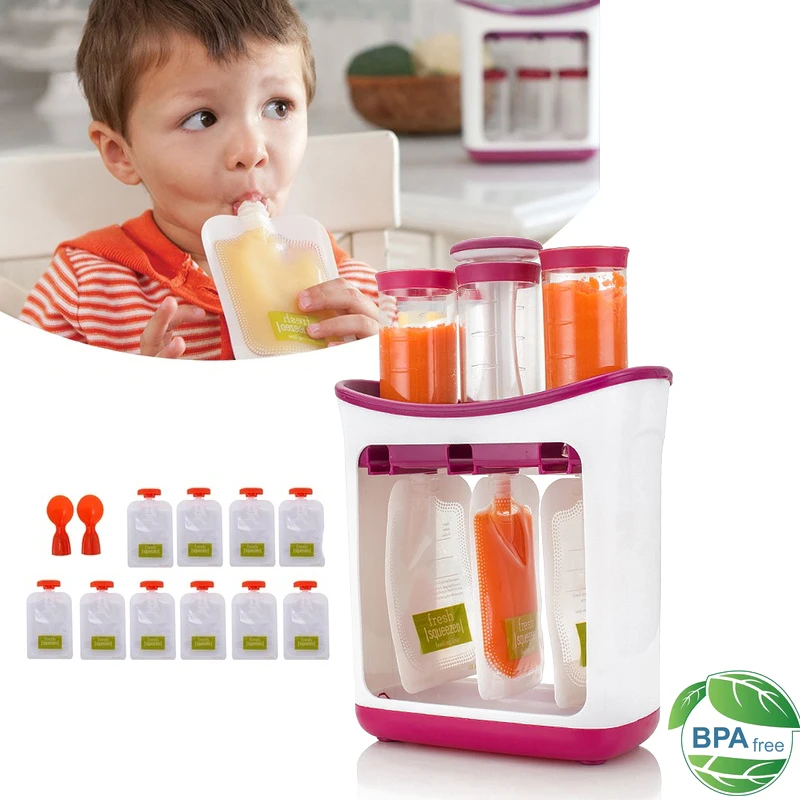 11 pounds
---
See-through design means you can watch food being made
Warming function means you can put a bottle in the water tank to warm the milk
Large container can accommodate a week's worth of baby food
Multi-function and easy to use
---
Takes up a relatively large amount of counter space
Why we chose it: This steamer, grinder, and blender is incredibly multi-functional—the Grownsy Baby Food Maker monitors and maintains food temperature as well.
It's also incredibly easy to use for sleep deprived parents: you can control the speed of its four precision blades with a handy LCD touch screen panel. It can also heat milk, keep things warm, and even self-sterilize. It's great for smoothies as the special blade design makes it easy to turn fresh and frozen fruits into a silky-smooth consistency. Pour a satisfying smoothie for your baby, and make one for yourself while you're at it.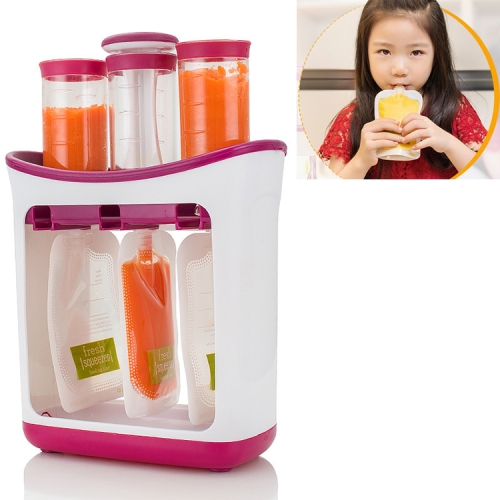 Steamer:
Baby Brezza One Step Homemade Baby Food Maker Deluxe
Steamer
SHOP NOW
---
Easy to use and clean
Comes with three reusable food pouches and filling funnels
Takes about 10 minutes to make 3.5 cups of baby food - fast!
---
Why we chose it: This all-in-one baby food maker has plenty of useful features.
Its one-button option for steaming and blending lets you add water and food and come out with freshly steamed and puréed fruits and veggies in about 10 minutes. If you only want to steam or blend, you can do that, too. It's an especially great steamer as its steam tank is fully accessible for easy cleaning, and it's fast, reliable, and easy to use. It's also great for non-baby foods: you can use it to steam pasta and vegetables, make hard boiled eggs or even soup.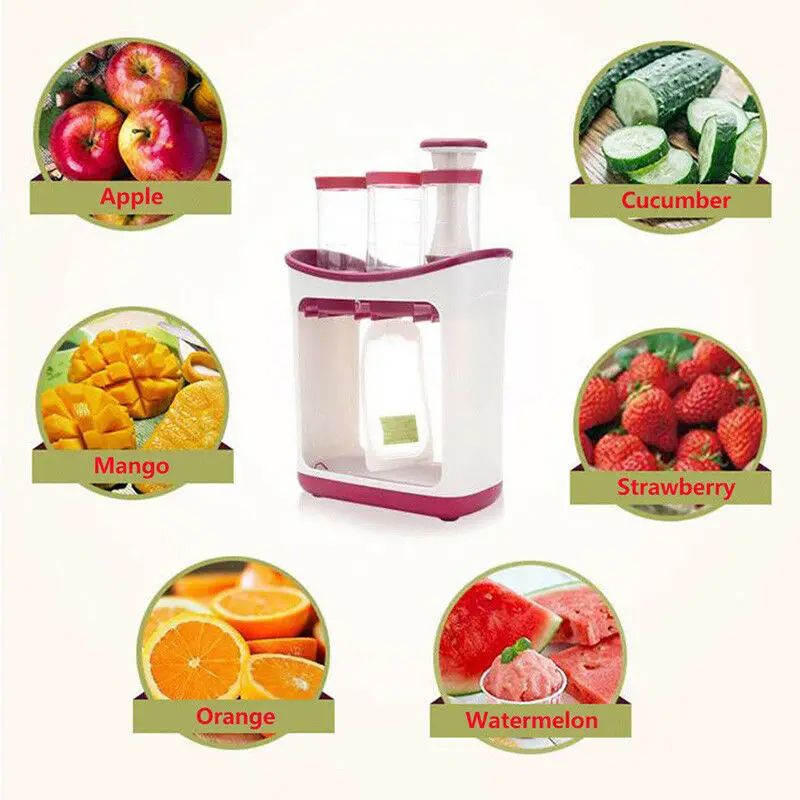 Masher:
OXO Tot Food Masher
Masher
SHOP NOW
4.5" L x 7.1" W x 8.1" H | .42 pounds
---
Super affordable
Lifetime manufacturer's warranty
Compact and easy to store
---
Only one very specific use
Why we chose it: For those who aren't into fancy baby food makers, this product is genius in its simplicity.
Turn tender foods like avocado, bananas, and berries into mushy goodness perfect for babies eating (and smearing everywhere, as babies love to do). Steep sides prevent food from slipping out of the bowl while you're using it, and teeth help scoop food out when it's ready for serving so you won't waste food. The already compact masher collapses into two parts for easy portability, and a 360 lid can be snapped shut in multiple positions, making it easy to handle.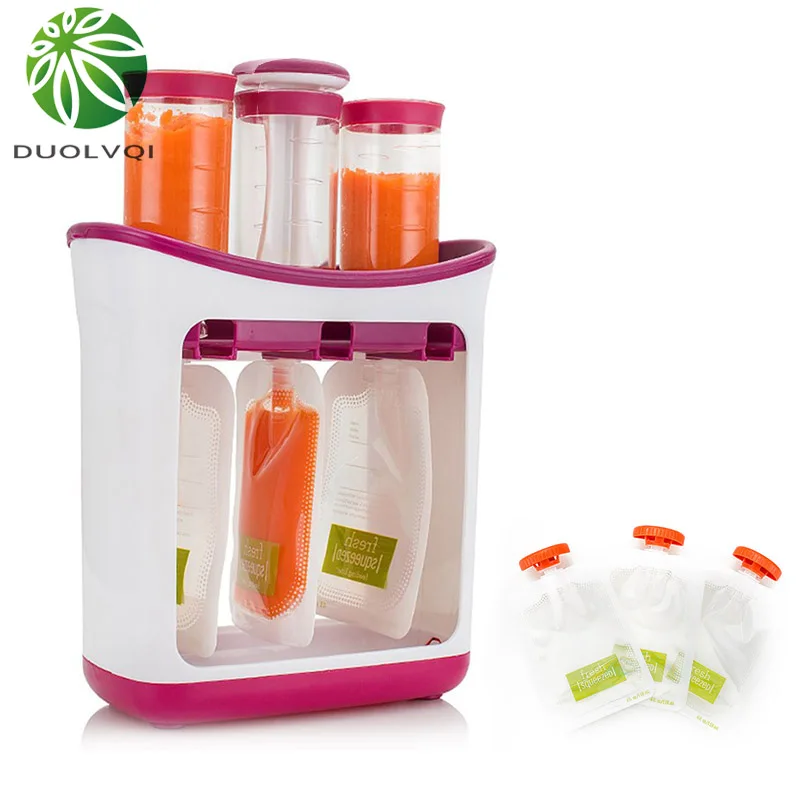 Things to Consider Before Buying a Baby Food MakerCapabilities
Some baby food makers will steam, blend and purée, while others simply grind or blend your food. Decide which functions are important to you, and how much you want to invest, as the makers with more capabilities tend to have a higher price tag. 
Your kitchen is probably already taken over by baby bottles, just as your home is taken over by baby stuff. Decide how much counter space you'd like to devote to making baby food, keeping in mind that it will be for a specific period of time.
Is it worth it to buy a baby food maker?
"A baby food maker is definitely worth the investment if you want to be 100% certain of all of the ingredients in your little one's meals," says Costa. Making your own food also means you can introduce your little ones to your family's favorite dishes, instead of being limited to the store-bought foods on offer.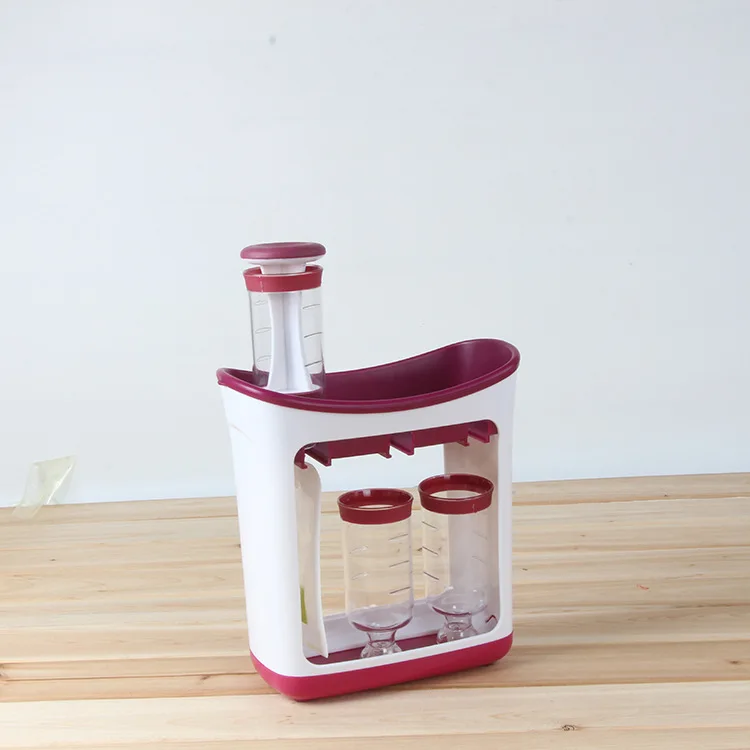 Another bonus: prepping your own baby food lets you figure out the perfect portion for your baby in advance, and even freeze any leftovers.
What is the difference between a baby food maker and a food processor?
Top-of-the-line baby food makers often include a steamer and a blender or food processor in a single appliance. In contrast, a regular food processor can make purée, but you'll need to cook or steam the food separately. You can absolutely use a food processor to prepare baby food.
What are the healthiest baby foods?
Just like for adults, there's no single healthiest food for babies. A healthy strategy is to intoduce your baby to a variety of flavors and foods. Many experts recommend starting with single foods or ingredients, like puréed squash, applesauce, mashed bananas, avocado, puréed peaches, puréed meats, and iron-enriched baby cereal like oatmeal. Your baby might start with puréed or semi-liquid foods, then graduate to strained food, and then start experimenting with finger foods.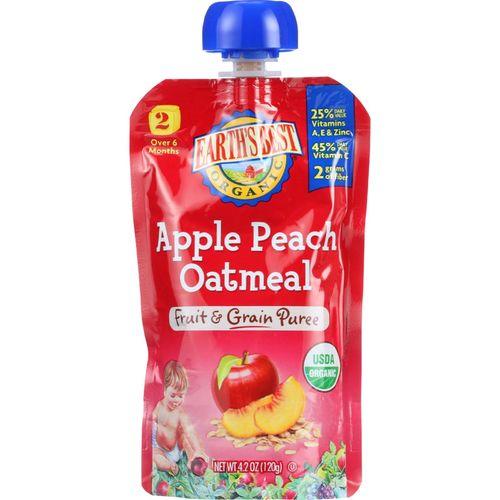 You can gradually introduce new ingredients and foods to your baby as they become more and more comfortable eating. Always consult your pediatrician before beginning solids.
Are plastic baby food makers safe?
Plastic is a durable, highly safe option if your product is free from BPA and phthalates.
Final thoughts
Depending on your budget and needs, the best baby food maker will take a lot of stress out of feeding your little one. Whether you want a 4-in-1 ninja that does it all or simply an immersion blender that can double as a tool to whip up creamy soups for the whole family, we have you covered.
Methodology
As a food writer and the mother of a toddler and a baby, I've spent a lot of time feeding babies and thinking about the best way to make this sometimes thankless task quick and easy.
I surveyed fellow parents, friends, and family to see what baby food makers they swore by, then reached out to reputable sources to get their wisdom.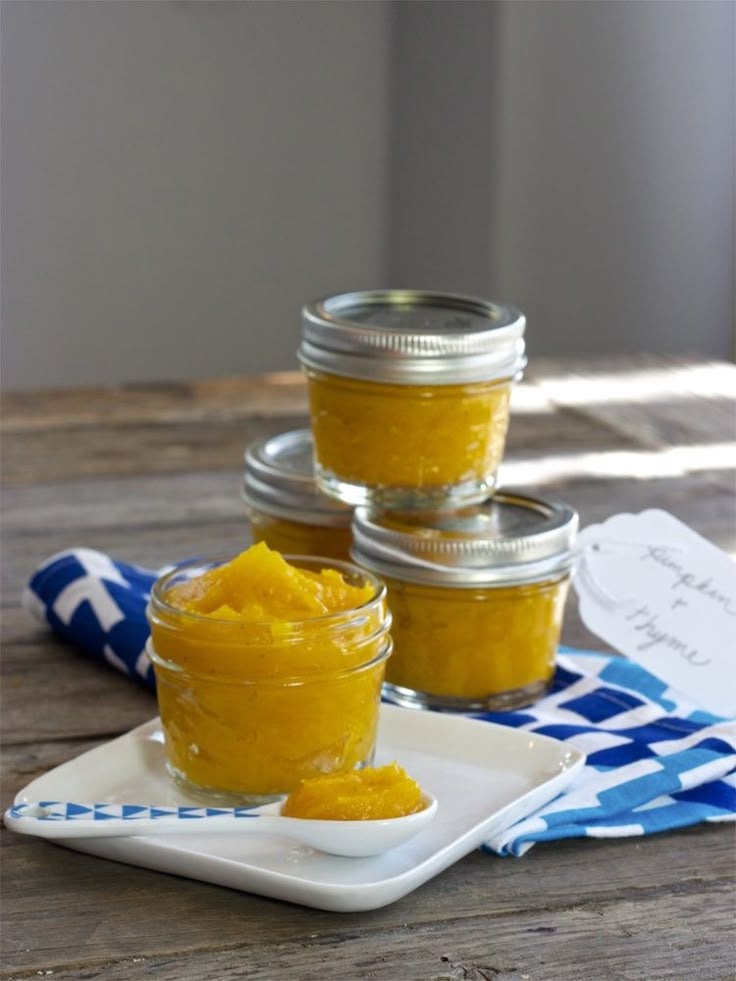 I also read reviews from across the web and scoured Amazon reviews, too. Since babies only need specific food for a short window of time, value was an extremely important factor in putting together this list. Since parenting a baby is an exhausting endeavor, I nixed anything too complicated. The best baby food makers bring some ease into the day; there's no room for anything that adds frustration in a parent's life, period.
Every product is independently selected and vetted by editors. Things you buy through our links may earn us a commission.
Buying Guide 2022: Best Baby Food Makers (Pros + Cons)
Making your own baby food is a cost-effective and easy way to give your baby delicious homemade food from the start! In our buying guide, you will find our recommendations for the best baby food makers, nutritional tips when using a baby food maker, frequently asked questions, and how to store baby food.
Medically reviewed and co-written by Jamie Johnson, Registered Dietitian Nutritionist (RDN), and Lauren Braaten, Pediatric Occupational Therapist (OT).
Baby Food Makers
Feeding your baby can sometimes feel like a daunting task. Just when it seems like you've got the bottle or breastfeeding figured out, you realize it's time to start offering your little one their first bites of real food. Which might get you thinking…should I invest in a baby food maker?
First of all, modern baby food makers have come a long way from the very first models. Most brands come with multiple functions all in one machine, which saves you time in the kitchen. Second, baby food makers can definitely save you money. While store-bought baby food can be great at times, the cost adds up. Making your little one's meals with a baby food maker allows you to make larger quantities and a variety of foods easily.
Third, using a baby food maker gives you peace of mind, because you know exactly what ingredients are going into your baby's food. You can even introduce your baby to the same flavors and foods that the whole family is eating. And finally, baby food makers can make more than just baby food.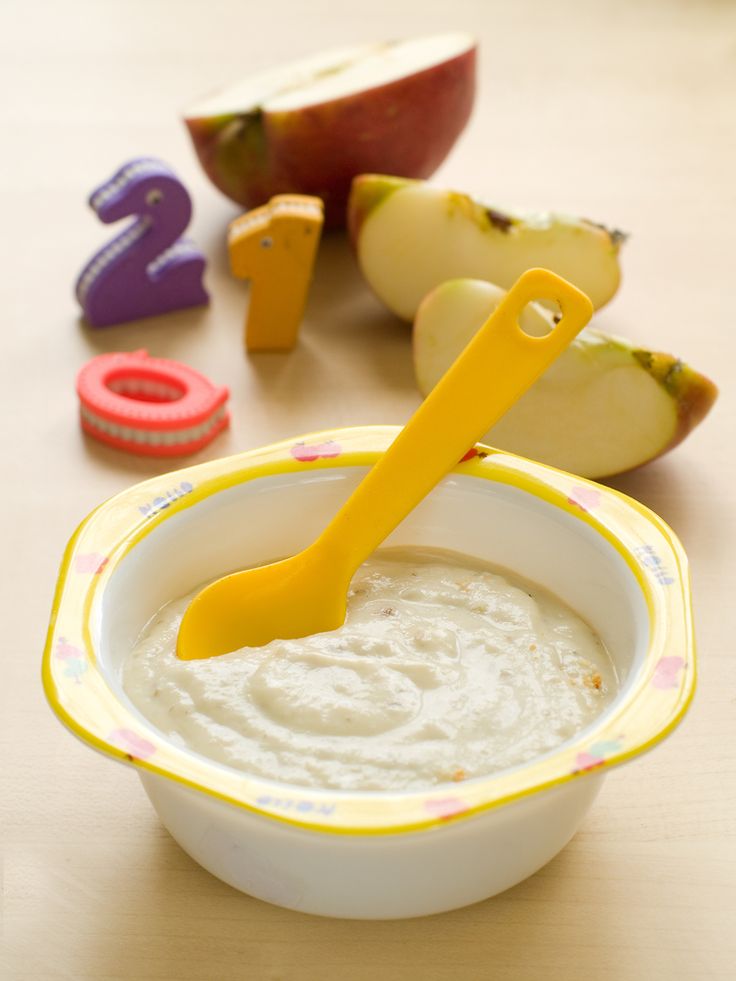 Use it to chop and prep vegetables, make dips, or reheat chilled foods.
Reasons To Love Baby Food Makers
Saves money – the cost of store bought baby food jars and pouches adds up quickly, but a baby food maker gives you large quantities of homemade baby food at a fraction of the price!
Saves time – many baby food makers have multiple functions (steam, cook, blend, reheat, defrost) all in one, which means less pots, pans, and bowls to wash!
Provides quality and healthy food for baby – you get to control the ingredients for baby's very first foods
Ability to customize – you can get creative and make delicious combinations of purees or pureed table food that family eats. No more bland baby food!
Can be used to make a variety of foods for the whole family – steam veggies, rice, pasta or make applesauce, mashed potatoes or soup. Baby food makers are actually very versatile!
Best Baby Food Makers
BEABA Babycook Neo
Baby Brezza One Step Food Maker
NutriBullet Complete Baby Food Making System
QOOC 4-in-1 Mini Baby Food Maker
Sage Spoonfuls Baby Food Maker and Storage Set
Cuisinart Mini Prep Food Processor
BabyMoov Duo Baby Food Maker 6 in 1
BEABA Babycook Duo 4 in 1 Baby Food Maker
Nutritional Tips Using a Baby Food Maker
Using frozen foods is totally fine- some (like blueberries) can be even more nutritious than the fresh.
Try to combine iron rich foods with vitamin C rich foods for maximum iron absorption.
No need to add salt or sugar but don't be afraid to add other spices for a variety of flavors.
Honey and cow's milk should be avoided until one year.
You can use fresh breast milk or formula to puree foods for added nutrients.
Wash and peel produce and remove seeds/pits before cooking.
Make sure the texture and temperature are appropriate for baby before serving to avoid choking risk or burning baby's mouth.
Make sure to clean all parts of the baby food maker that come in contact with food thoroughly. 
Frequently Asked Questions
Is it worth it to buy a baby food maker?
Depending on your needs and goals, a baby food maker can definitely be worth the cost. Modern baby food makers are very efficient at whipping up a variety of tasty and nutritious purees. Many baby food makers are created with busy parents in mind, so built-in timers, one-handed prep options, and a variety of functions all in one machine make preparing meals for your baby easy.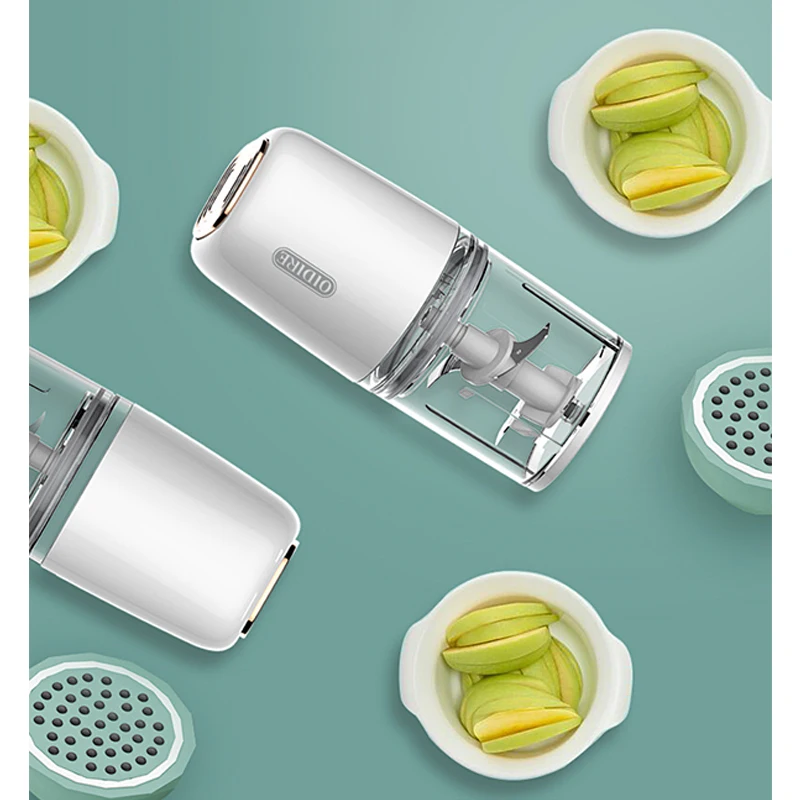 In addition, baby food makers can be used for making more than just baby food purees. Use it to steam veggies, rice or pasta, make mashed potatoes or applesauce, or reheat chilled foods.
Are plastic baby food makers safe?
The main concern with plastic baby food makers is that they can contain bisphenol A (BPA), a chemical produced to manufacture epoxy resins and harden plastics. Although the Food and Drug Administration (FDA) approves very low levels of BPA as safe, there are many articles and studies available that discuss BPA's possible connection to negative health effects. If you have concerns about plastic baby food makers, it's best to discuss them with your pediatrician.
Which baby food maker brand is best?
There are many high-quality baby food makers on the market, so no matter what you're looking for (from built-in timers to manual controls, from glass to plastic bowls, or from small to large capacities and beyond), you can find a brand of baby food maker to fit your needs.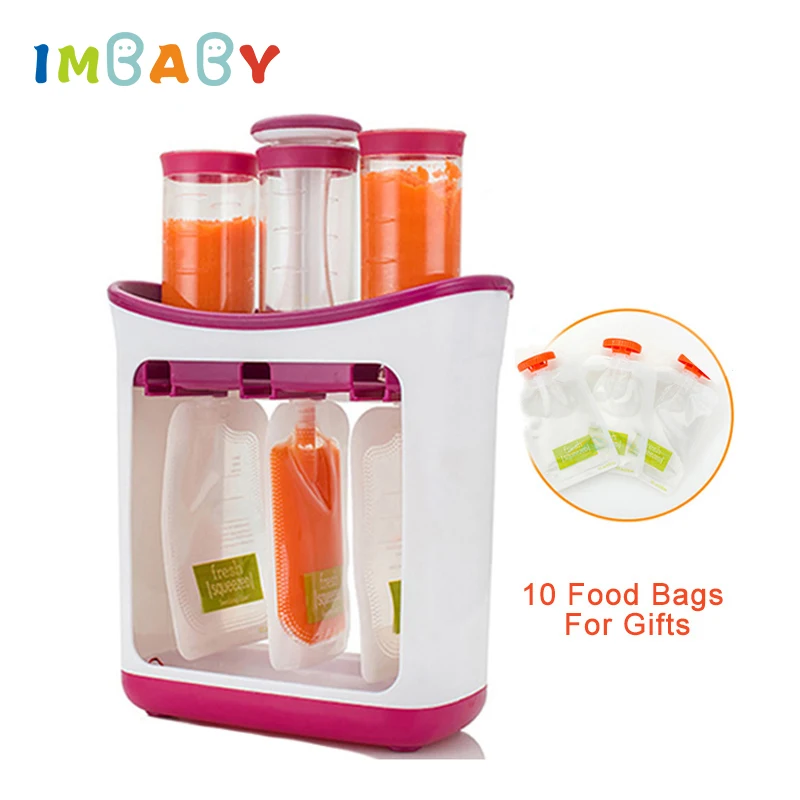 For a solid overall brand, we love BEABA (we chose two of their products for our list!). BEABA's products consistently receive high marks from consumer ratings and reports.
How to Store Baby Food
After making baby food, you'll need to freeze it, as baby food does not last in the fridge for more than 2-3 days. Frozen purees should last in the freezer for 2-3 months.
After making your puree, let it cool until just warm.
Spoon the puree into your choice of baby food storage container.
Cover your container with a lid or plastic wrap, and place in the freezer.
Let the puree freeze completely before you crack the purees out of the tray and place the cubes into plastic freezer zip-lock or stasher bag. If using jars, the frozen purees would stay in the jars.
Label each bag or jar with the name of the puree and date you made it.
Addiontional Tools Needed
WEESPROUT Silicone Baby Food Freezer Tray – great 10 sectioned baby food tray that holds 1. 5oz each, but has a 1 oz fill line for smaller portions. Is made out of premium food-grade silicone and has a plastic lid for easy stacking. These trays or worth their price and I would advise that you get a couple of their fun color trays so you can easily stock up on your homemade baby food.
WEESPROUT Glass Baby Food Storage Containers – I absolutely love these jars! You get 12 colorful glass jars that hold 4oz each. Great for storing baby food purees as well as yogurts, overnight oats, chia seed pudding for toddlers and kids. While the price is a little high, you will get many years worth out of these jars. Well worth the investment for me.
OXO Tot Baby Blocks Freezer Storage Containers – a great smaller set that contains 4 – 4oz PVC, BPA, and phthalate-free jars and a storage tray. A great space-saver system that helps keep your jars of baby purees organized and tidy. Plus, you can easily stack more trays on top of each other if you need a bigger freezer stash.
Stasher Bags – these silicone reusable bags can hold your frozen cubes of baby food purees.
ZipLock Bags – another option for storing your frozen purees in.
Highchair
GOOtensils
Bowl or sectioned plate
Bib with catch pocket
Reusable pouches
Want to learn more about how to store and thaw baby food? Then read my guide on Best Baby Food Storage Containers (plus, 6 Tips on Thawing and Freezing).
Baby Food Maker Tips
Make sure to wash all parts of the baby food maker that come into contact with food after each use.
Cutting ingredients into smaller, similar-sized pieces will ensure that food cooks evenly.
While blending, if the puree is too think, you can add in the reserved water or fresh breast milk or formula until you get your desired texture.
Make sure to let the machine run long enough while blending (usually 1-2 mintues) so you get a smooth and creamy puree.
Because the baby food maker is steaming the food, there might be some hot condensation on the lid when you open it. Handle with care. And be sure the baby food maker is sitting on a surface that can get wet.
Key Features
This unique baby food maker is the only one with a glass bowl, if you are looking to avoid plastic products. Four settings allow you to steam, cook, blend, reheat or defrost all in one appliance.
Environmentally friendly glass bowl & a stainless steel steam basket
Easily accessible reservoir
Unique blend feature controls the consistency
Patented steam cooking system
5.2 cup dishwasher safe bowl
BPA, Lead & Phthalate free
Why our Experts Love It
The patented steam cooking system turns off automatically, so you don't have to worry about overcooking your baby's food. In addition, the steam system uses 50% less energy and water while making 33% more food.
Pros + Cons
Pros
Four cooking settings in one appliance
The reservoir has large opening for easy cleaning
Larger cooking capacity
Dishwasher safe
The blade is safely designed to be removed with a single touchpoint
Cons
More expensive compared to other brands
Plastic lid and handle can get very hot to the touch after cooking
The white color option may stain easier
Parents Review
Overall this blender is well worth is cost and the money saved on buying baby food is certainly regained! The glass option was also a great upgrade as we try to avoid using plastic, especially at high temperatures!

Jennell
BEABA Babycook Neo
A beautifully designed and unique baby food maker that allows you to steam, cook, blend, reheat and defrost all in one appliance.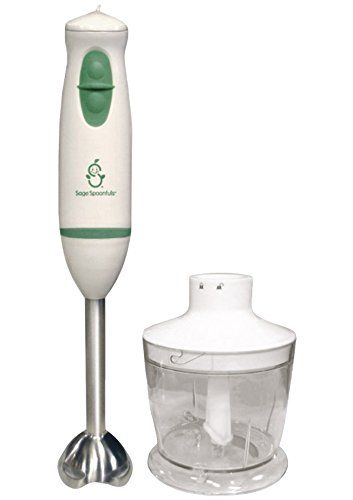 Comes in four choices of color options.
Amazon
Walmart
Key Features
This compact baby food maker automatically steams and blends in 1 easy step. You can make up to 3 cups of homemade baby food in the same bowl with the push of a button.
Viper blade blends food to the perfect precision
Steam tank is fully accessible for easy cleaning and water tank is removable
Bowl and blade are dishwasher-safe
It comes with three reusable feeding and storage pouches, and an easy-to-use funnel
Why Our Experts Love It
Baby Brezza makes an intuitive baby food maker that is easy to use and clean. We love the LCD control panel and the variety of recipes and tips for cooking that are included.
Pros + Cons
Pros
Compact design
Easy to clean
Suction cups on the bottom help it stick to the counter
Dishwasher safe bowl and blade
BPA free
Cons
Lid gets very hot if using the steam option
Holds less food than some brands
Parents Review
I was so intimidated to make my own baby food but this product makes it so easy! I'm happy saving money and my baby is happier to try purées that aren't typically available in stores. He's a huge fan of Brussel sprouts and blueberries!

Arielle
Baby Brezza One Step Food Maker
This sturdy and compact baby food maker is a breeze to use, steaming and blending with the push of a button. The dishwasher-safe bowl and blade make clean-up equally as easy!
Amazon
Target
Walmart
Key Features
This adorably designed baby food maker allows you to prepare, store and freeze food quickly. The NutriBullet comes with perfectly sized storage cups and a tip-proof tray to keep food organized.
Includes 6 storage cups with date ring lids, storage tray, silicone freezer tray with lid and recipe book
Batch bowl and cups are made of non-toxic, BPA-free, super-durable plastic
Dishwasher-safe for quick and easy cleanup
Why our Experts Love It
The NutriBullet's cute design and variety of accessories make it a fun and affordable way to make nutritious baby food. It's an affordable baby food maker for the functions it provides.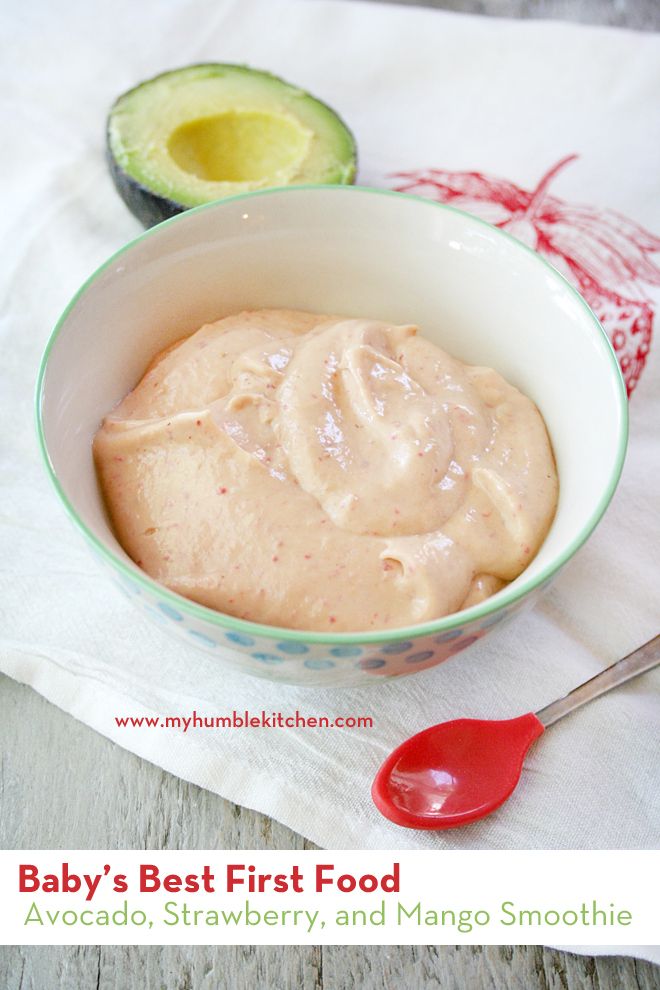 Pros + Cons
Pros
One of the most affordable baby food makers on the market
Dishwasher safe
Made of BPA-free plastic
Comes with storage cups, tray and recipe book
Cons
Functions include blending and making purees, so you will need to pre-cook most foods before blending
Holds 32 ounces, which is less than some baby food makers
Parents Review
I love this to make my baby's food! It's super cute and it works! I love the little containers that comes with it to make for easy storage! Buy it!

Gwynita
NutriBullet Complete Baby Food Making System
An affordable and easy-to-use baby food maker. The NutriBullet consistently makes smooth purees without the hassle of putting together and taking apart multiple pieces.
Amazon
Target
Walmart
Key Features
This mini baby food maker packs a punch with four powerful functions in one compact appliance.
You can steam, blend, reheat and defrost healthy homemade baby food in just 15 minutes.
Made from safe materials – BPA, lead and phthalate free
Shatterproof and compact design
Innovative one-handed controls
All components are dishwasher safe
Why our Experts Love It
We love the prep blade, because it makes it fast and easy to quickly chop and puree a variety of foods with the press of a button. This little, but mighty baby food maker gets the job done!
Pros + Cons
Pros
Includes 4 cooking functions in one
BPA, lead and phthalate free
Affordable
Compact design
Dishwasher safe
Cons
Some reviewers have noted that the connection for the blade and bowl is fragile
Holds less food than some brands
Parents Review
I love this food processor so much. I have made various baby food with vegetables, fruits and meats and my baby really enjoy them a lot. Additionally, I can also use this item for adult food such as soup. Super easy to use, easy to clean and no need large space. What I spent for this is totally worthy!! Oh, it says 'mini', but you can make reasonable portion of baby food for more than three days.

Crystal Kim
QOOC 4-in-1 Mini Baby Food Maker
This compact baby food maker comes with four different functions all in one appliance. Its innovative and easy to use design helps make a variety of delicious purees.
Amazon
Walmart
Key Features
This complete baby food system set includes a 2-in-1 immersion blender and food processor, steamer basket, glass baby food jars, and storage containers. It comes with an erasable marker to make it easy to write down the date and contents of the baby food jars, and measurement marks make for easy portion control.
Baby food maker attachments, steamer basket, and glass jars are all top-rack dishwasher-safe
Comes with two different blades to blend foods of all types with ease
Glass jars have a food-grade silicone O-ring in the lids that provide an airtight, leakproof seal to keep food fresh in the fridge, freezer, or on-the-go
BPA, Phthalate, Lead, and PVC free
Why our Experts Love It
We love the Safe Spoonfuls Baby Food Maker and Storage Set because it has the functionality of being a hand blender AND a regular blender.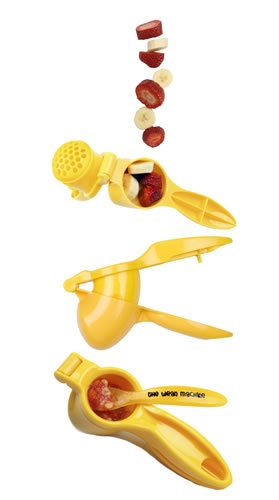 Its quiet design and variety of accessories make it a worthwhile investment.
Pros + Cons
Pros
Easy to use
Options to blend with immersion blender or food processor depending on needs
Includes glass food jars and storage containers
Mixing blades made from durable stainless steel
Most parts are dishwasher safe
Cons
Electric blender wand is hand-wash only
Functions include blending and making purees, so you will need to pre-cook most foods before blending
Parents Review
I LOVE THIS!! We made 10 different baby food purées today and this got them to the perfect consistency. It works with all types of fruits and veggies! If you're thinking of making your own baby foods, this is the perfect tool for you! Works better than a normal blender.

Kimberly
Sage Spoonfuls Baby Food Maker and Storage Set
This baby food maker and food storage set includes everything you need to steam, blend, and store homemade food.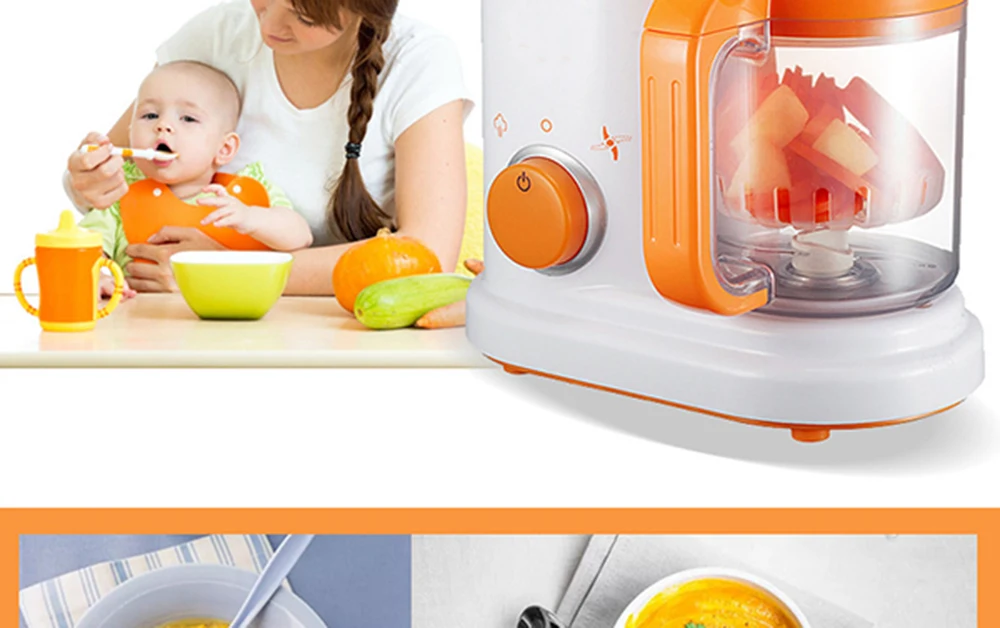 It's a top choice for on-the-go blending, because it can be used in almost any container with very little mess.
Amazon
Walmart
Pottery Barn
Key Features
This mini food processor is a solid alternative to the bigger and fancier baby food makers. A 3-cup plastic work bowl with a handle and stainless steel blade gets the job done easily and quickly.
Chops and grinds with patented reversible stainless-steel blade
Simple push-button control panel with two powerful processing options
Dishwasher-safe bowl and lid for quick cleanup; spatula included
Why our Experts Love It
We love the Cuisinart Mini-Prep Food Processor because of its ability to quickly handle small batches of food and its versatility in the kitchen. The compact design is easy to store on the counter or in a cabinet.
Pros + Cons
Pros
Very affordable
Touchpad controls are easy to use and clean
Dishwasher-safe parts
BPA Free
Compact design
Can be used for a variety of food prep
Cons
Not as quiet as traditional baby food makers
Cannot make larger batches of purees due to smaller size
Does not have an option to steam or cook raw foods
Parents Review
Great little machine that chops or purees so quickly. Very easy to clean with the blade that lifts out without getting your fingers near it. I got this because it has a glass bowl and my others were plastic and they ended up with scratches.

Jan
Cuisinart Mini Prep Food Processor
The Cuisinart Mini-Prep Plus Processor handles a variety of food preparation tasks including chopping, grinding, puréeing, emulsifying and blending. A great choice for a baby food maker "starter kit" for those not wanting a more expensive product.
Amazon
Target
Walmart
Double Baby Food Makers
What's the difference between a typical baby food maker and a double baby food maker? Double (aka 'Duo') baby food makers are known for their larger capacity and multifunctional design that allows you to make up to one week's worth (or more!) of fresh and nutritious food in minutes. Double baby food makers have the ability to simultaneously steam and blend food, saving you valuable time in the kitchen.
Key Features
The BEABA Babycook Duo 4 in 1 comes with two large graduated bowls, so you can make two big batches of different foods at the same time (holds over 9 cups total!).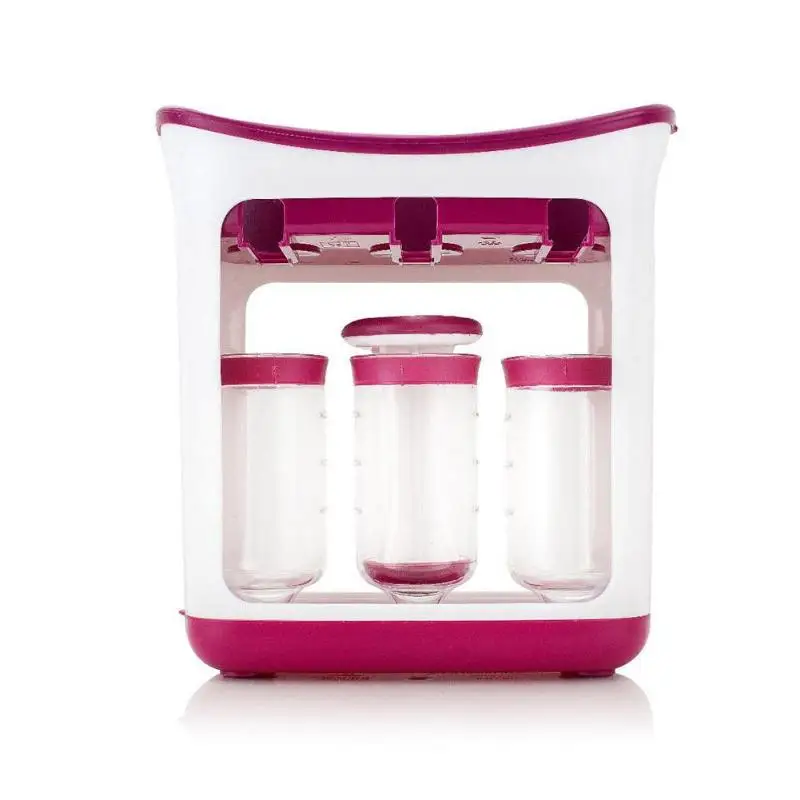 Its efficient design allows you to steam cook on one side while you puree on the other side.
4-in-1 baby food maker steams, blends, defrosts and reheats food
9.4 cup capacity with two 4.7-cup bowls
Patented steam heating system with stainless steel water reservoir
Spatula, mixing lid/smoothie filter, and recipe booklet included
Why our Experts Love It
We love the BEABA Babycook Duo for its ability to prepare double the food at once and save time in the kitchen. It steams and blends foods perfectly.
Pros + Cons
Pros
Four cooking settings all in one appliance
Removable cord for easy storage
Auto switch-off and beeps when done
One-handed operation
Double safety lock on bowl
BPA, Lead and Phthalate free
Cons
More expensive compared to other brands
Compared to the other BEABA product on our list, this one does not have glass bowls
Parents Review
Holy grail of cooking healthy baby food and snacks for the whole family. This does it all. When baby's appetite grows, you'll be happy you got this model. It saves you time on cooking a variety of meals. 

Lisa T.
BEABA Babycook Duo 4 in 1 Baby Food Maker
If you are looking for a baby food maker that can do it all, this one is a great choice. Provides great flexibility for busy kitchens and families!
Amazon
Walmart
Nordstrom
Key Features
This incredibly versatile baby food maker is an all-in-one design that cooks, blends, warms and defrosts food, AND can be used as a bottle warmer and sterilizer. Its large capacity saves time by making up to 9 cups of food at once.
Includes 2 steamer baskets
3 speed blender is easily programmable for various cook times
LCD display is fully programmable with audio alerts
Comes with a spatula and 100+ free recipes to guide you though baby's first meals!
Why our Experts Love It
We love the BabyMoov Duo Baby Food Maker for its multifunctional design and its 3 different blender settings, so we can get perfectly consistent purees in minutes.
It's a space saving machine that is sure to have plenty of longevity in your kitchen.
Pros + Cons
Pros
6-in-1 functions reduce need for separate appliances and saves space
Easy to clean
Dishwasher safe
BPA, lead and phthalate free
Cons
More expensive compared to other brands
Steamer and blender containers are made of plastic, not glass
Parents Review
Honestly hands down a greatly made product. With my first son I always had trouble prepping his food to make purée. Now as I make food for my second kid, babymoov has make it incredibly easy. Steam food with their guide is quick. You really set it and forget it. And when you are ready, you transfer it over to the blender and purée. The fact that it's all in one compact system declutters my counter. I love that I can steam two items at once and cook rice at the same time. I no longer have multiple pots running all at once. It's been amazing and highly suggest families to get one. Buy it early on to really make good use of the functionality.

Jaclyn Dinh
BabyMoov Duo Baby Food Maker 6 in 1 Food
The BabyMoov saves time in the kitchen and gives you more time to hang out with your little ones. It's the only baby food processor with 6 different functions: steam, blend, sterilize (up to 3 full-size bottles), defrost, reheat, and warm bottles.
Amazon
Walmart
Target
TOP-10 best baby food manufacturers
How to choose a baby food manufacturer
Quality nutrition is the key to your child's health and the formation of proper eating habits. Therefore, when choosing a manufacturer, pay attention to the following criteria:
Price category. In pursuit of quality, parents choose the most expensive products for their baby, forgetting that the demand for them will only grow every month. Therefore, it is important to choose the best price for you, which you are willing to pay daily.
Country of manufacture. The quality of the goods produced depends on the country in which the products for the preparation of baby food are grown. And also in different countries there are different quality control and acceptable standards for the content of a particular substance. Technical capabilities also play an important role in production, for example, not all domestic manufacturers are able to produce medical nutrition and formula.
Assortment. It is important that the brand's product line contains as many products as possible. Since the positive reaction of the child's body to a certain product indicates that it will be the same for all the others. And a large selection will not force you to look for another good manufacturer, because baby food is designed for children from birth to three years.
Foundation time. The duration of a company's existence on the market testifies to the quality of its products. Consumer loyalty is earned over the years. Therefore, brands with a worldwide reputation are more trusted.
In order to help you make the right choice, we have prepared for you a review of the best baby food brands, both foreign and domestic. And to make a comparison and choose the best one from them, everyone should be on their own.
Useful selections
Frequently Asked Questions
Is it obligatory to feed my baby with one brand of food?
No, not necessarily. But choosing products from the range of the same manufacturer, you reduce the risk of allergies and other side effects. If your baby has come up with the nutrition of a certain brand, then you should not experiment with others.
Why is industrial food better than homemade food?
The quality of the original products is strictly controlled in production, and you can be sure of the quality of homemade only if you have grown it yourself. Also, the production complies with the norms of the content of useful substances in the product.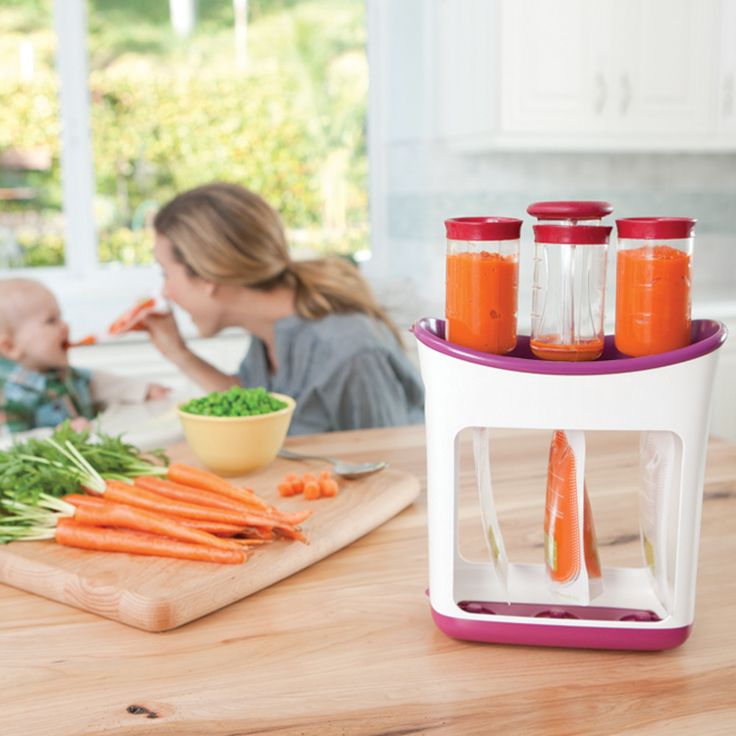 For example, pure milk is not used, it is split into components, removing excess fat and some proteins.
Another advantage of factory-made products is that regardless of the time of year, your child's diet will be varied. And many of the goods that the baby needs cannot be prepared at home.
What raw materials do manufacturers use?
Most brands of baby food work with suppliers of various raw materials, and do not grow themselves. Some companies claim to control the process of planting and growing fruits and vegetables at suppliers. They also request a soil sample for self-checking.
But be that as it may, the products entering the production undergo a thorough control for GMOs, antibiotics and other impurities. The quality of products is monitored not only by the company itself, but also by Rospotrebnadzor. Goods entering Russia from abroad are also controlled for compliance with the standards for the content of individual components adopted in the country.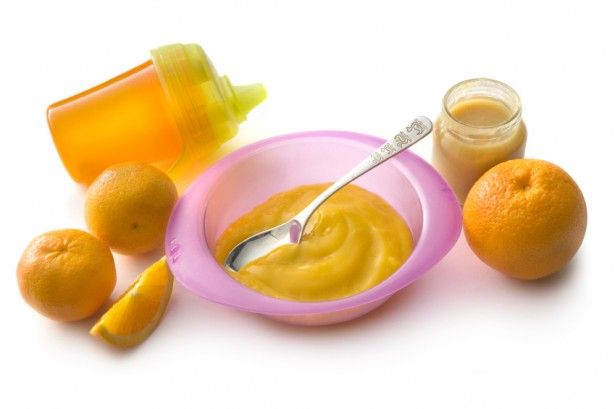 Ask your question
Rating of baby food manufacturers
10. Kabrita
Goat milk products
Country: Holland
Rating (2021): 8
Kabrita products belong to the premium segment. It appeared on the Russian market recently, only 8 years ago, but is already among the top brands. The range of the company is small. All products are made on the basis of an adapted milk formula from goat's milk and are presented in three categories: mixtures, cereals and purees. Suitable for children from birth, as well as for newborns allergic to cow's milk protein. Buyers note a soft creamy taste that kids really like.
Advantages

With goat milk
Natural composition
Hypoallergenic product
Suitable for children from birth

Flaws

Price
Assortment
No fermented milk products
9.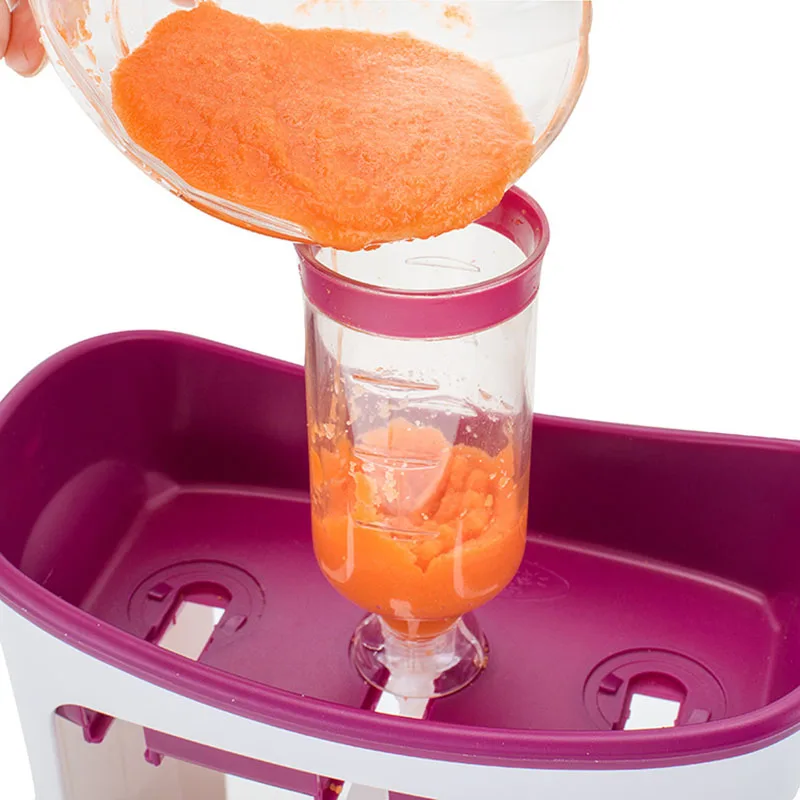 Gerber
Best snacks for kids (bars and snacks)
Country: USA
Ranking (2021): 8
American manufacturer, on the market for almost 100 years. Deservedly has good reviews from moms around the world. The company's products are represented on the Russian market by more than 80 items. These include cereals, various purees, juices, cookies, bars and snacks. The company does not produce mixtures, which means that the products are only suitable for children who are ready for the first feeding. The main assortment of this brand is canned mashed potatoes, there are no problems with the choice, but you will have to look for other products. This is especially true for wheat-oat snacks and rice-wheat stars, which are a feature of the brand.
Advantages

Snacks
"clean" composition
Vitamins and minerals in the composition
Hypoallergenic products

Flaws

Price
No fermented milk products and formula
Not always available in the store
8.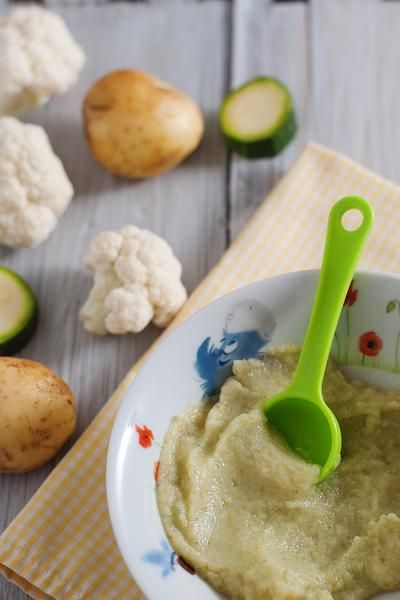 Tyoma
The best baby milk food manufacturer in Russia
Country: Russia
Rating (2021): 8.5
Since 1999, a Russian manufacturer that has been producing baby food for babies from six months. The main specialization of the company is dairy products: cottage cheese, biolact, milk porridge, baby milk and yogurt. The range also includes juices, fruit and vegetable purees, meat and vegetable purees. The company does not use glass jars. Meat purees are packed in cans, which extends their shelf life, and the rest of the purees are sold in pouches, which are convenient to take with you.
Advantages

Price
Assortment of fermented milk products
Packaging
Quality raw materials

Flaws

No formula and cereals
Small product line
Not suitable for children from birth
7. Heinz
The best assortment of cereals
Country: USA
Rating (2021): 8. 5
The Heinz brand is represented on the Russian market by the following products: cereals, puree, vermicelli, biscuits, tea, puddings. Among all manufacturers, the brand has the most diverse range of cereals: dairy, whole grain, low-allergenic, dairy-free, vegetable, drinkable, multicomponent and for grown-up children. The latter are distinguished by a larger grinding that needs to be boiled, which helps the child move from baby food to the general table. The product line also includes meat and fish dishes.
Advantages

Budget brand
Assortment
Ready meals
Products for older babies

Flaws

No mixture
No fermented milk products
Sugar often found in the composition
6. Nutricia
Best baby formula manufacturer
Country: Holland
Ranking (2021): 8.5
Multi-brand manufacturer includes such brands as: Nutrilon, Malyutka, Malysh and Nutricia.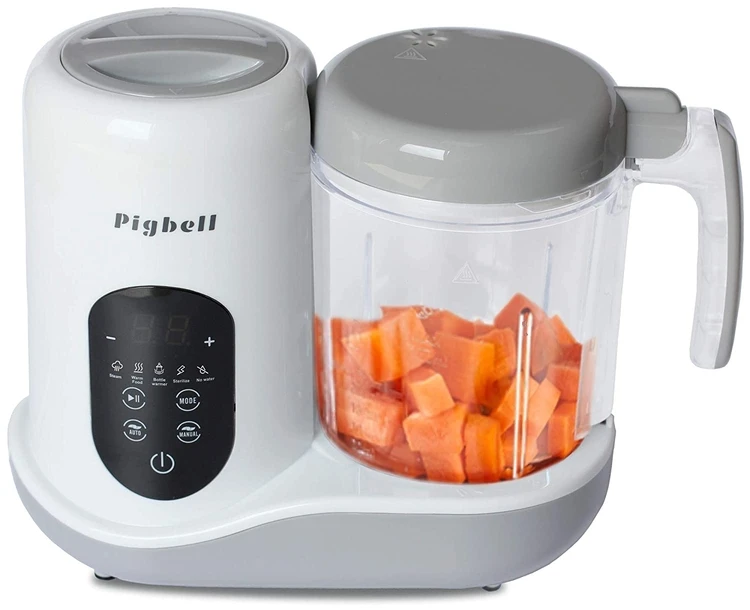 The company specializes in the production of canned milk formulas of various price categories and a wide range of applications. For example, hypoallergenic, sour-milk, lactose-free, anti-reflux and many others. The company also produces cereals, vegetable and fruit purees.
Advantages

Variety
Assortment
Suitable for babies from birth
Hypoallergenic

Flaws

Small product line
No ready meals
No dairy products
5. Agusha
The widest range
Country: Russia
Rating (2021): 9
A Russian manufacturer that has been presenting its products on the market for almost 40 years. Under the Agusha brand, the widest range of baby food is produced, with the exception of powdered milk mixtures and ready meals. Not so long ago, mini breads and fruit bars appeared on the market, intended for a snack for children older than a year.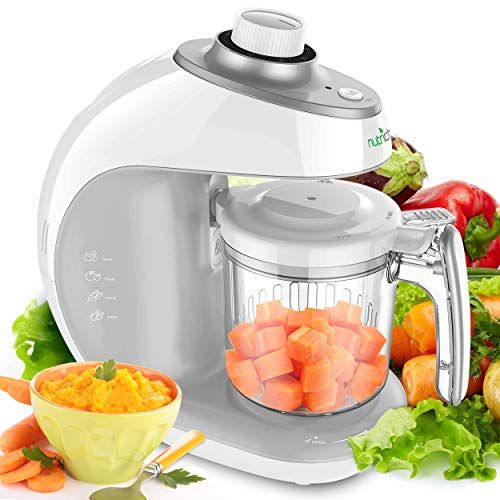 There is also a new triangular packaging with a tube for fruit and berry purees. Among fermented milk products, fermented baked milk can be distinguished, which is not available from other manufacturers.
Advantages

Inexpensive
Assortment
Baby products
Packaging

Flaws

No mix
No ready meals
Ingredients not always perfect
4. Frutonyanya
The best Russian manufacturer, price / quality ratio
Country: Russia
Rating (2021): 9
The company is the leader of the domestic baby food market. A wide range of products includes more than 250 items, with the exception of milk formula. All taste components included in the nutrition are familiar to the Russian consumer. From ready meals, the manufacturer offers soups and liquid cereals, and from fermented milk products - baby milk, biolact, cocktails, yogurt and cottage cheese.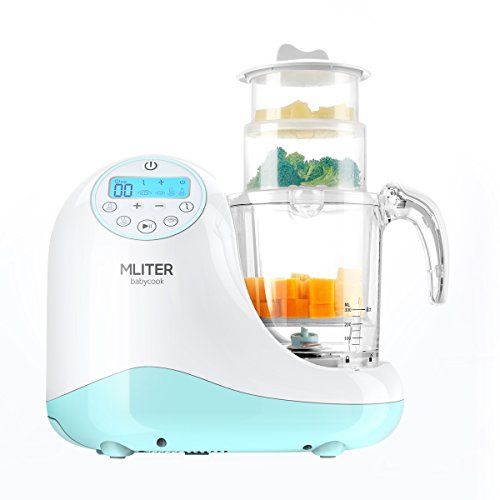 Among the line of meat products stand out meat purees "Halal" that meet the standards of Islam. There is dry food, but not much, mostly porridge.
Advantages

Wide assortment
Price/quality ratio
Ready meals
Dairy products available

Flaws

No mix
Not always perfect composition
Not suitable for children from birth
3. Fleur Alpine
Producer of cereals based on goat and cow milk
Country: Germany
Rating (2021): 9.5
The company has been presenting its products on the market since 2008. The natural composition of products involves the preservation of the natural content of vitamins and trace elements in the product. The company's product selection, in addition to cereals and purees, includes cookies, bars, crackers, drinks, pasta and, notably, butter. I would also like to note that cereals are made on cow, goat and with no milk.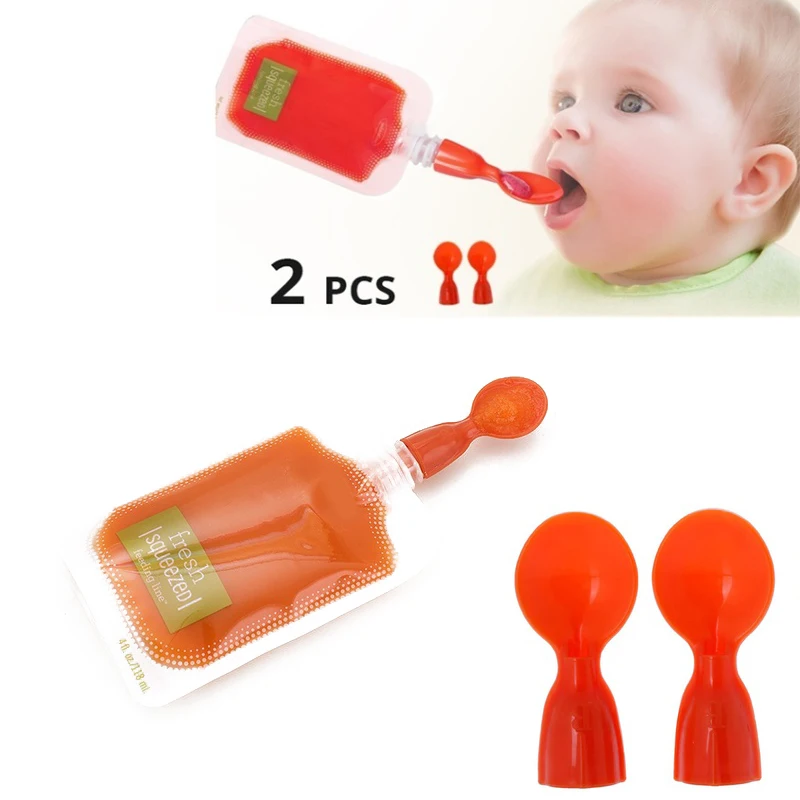 Many products are suitable for children only from the age of three, for example, pomegranate juice and chocolate chip cookies.
Advantages

Natural composition
Assortment
Producer of cereals based on goat and cow milk
Baby oil

Flaws

Price
No dairy products
No formulas
2. Semper
"Adult" dishes for baby food
Country: Sweden
Rating (2021): 10
The Swedish premium manufacturer Semper has been present on the Russian market for 20 years. During this time, the brand has earned loyalty and trust from customers. The company is included in the list of the most popular manufacturers of baby food in the world. Products are presented for both newborns and older children. The manufacturer does not offer the most diverse menu that is familiar to the Russian consumer.
On the other hand, the assortment contains components and even individual dishes that you will not find in other companies.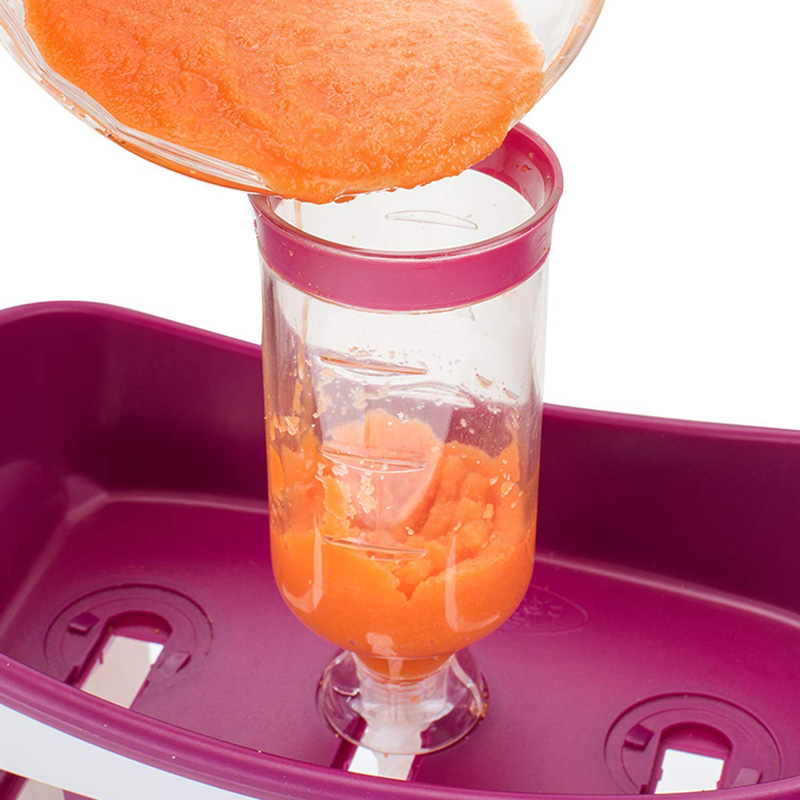 For example, among the individual components - orange, strawberry, mango, and among the dishes - spaghetti bolognese, Italian pasta with trout and all kinds of stews. Also presented is an exclusively Swedish product - walling.
Advantages

Ready Meals
Best Ingredients
Rare Ingredients
All Ages

Flaws

Price
There are no fermented milk products in the assortment
Not available everywhere
1. Hipp
Best foreign brand, strict quality control from soil to finished product
Country: Germany
Ranking (2021): 10
The German company, founded in 1899, first introduced the concept of "organic" in relation to baby food. Raw materials for production are grown on organic farms and plantations. Strict quality control starts with the soil and seeds. Among the ingredients that make up the products, white carrots, parsnips and tomatoes stand out.
They are rarely seen from Russian manufacturers. The rich assortment of the company does not include fermented milk products. The finished menu is presented in the form of liquid cereals, soups, meat and fish dishes with the addition of vegetables and cereals or pasta.
Advantages

Quality organic ingredients
Ready meals
Assortment
Strict quality control

Flaws

Price
No fermented milk products
Not available everywhere
How to feed a baby on the road
Tell us about us :
Elena Timofeevna | May 21, 2015 | 427
I often travel with two small children. To the country house, to the sea, to visit grandparents - no matter how long the trip takes, the kids will definitely get hungry. So I studied in detail the intricacies of feeding children on the road and I want to share some secrets with you.
A hungry baby is not a sight for the faint of heart. Therefore, be sure to think in advance how and what to feed the child on the road. At home, you have already mastered the skills of quickly heating the mixture to perfection and you know by touch where the right jar of food is.
On the road, what once seemed simple at home is a real puzzle. So, how to feed a one-year-old baby on the road.
Don't take your time on the road as another test. May this be as much fun for you as it is for your little ones.
Food temperature
If your baby is used to warm food, start introducing room temperature food into his diet. If you are traveling by land, you can take a thermos with food for the child.
Find out about screening rules
The airport has its own rules. Their knowledge will help simplify the procedure for passing control. Milk formula, baby food, juice are not subject to liquid bans (volume of liquids and gels must not exceed 96 g).
At the same time, try to put all baby food in an easily accessible place in your hand luggage. If necessary, you can quickly show it to the airport staff performing the inspection.
Do not forget about the drinking regimen, especially if the journey takes a long time.
Skip the glass
Glass baby food jars add a lot of weight to your luggage. Give preference to homemade meals in plastic containers. In addition, glass can accidentally break in a bag, and there are documents in there ...
Freeze the prepared puree in an ice mold. The resulting cubes will easily fold into a plastic container and will not leak for several hours.
The main rule is minimalism!
If plastic containers and cleaning them terrify you, buy food in sealed tetra-pack bags for your trip.
Do not trust ready-made baby food? Buy fruits and vegetables in natural packages. Boiled potatoes and beets, boiled carrots - all this is perfectly stored on the way.