Bub baby food
Aussie Bubs expands in US with clean-label toddler milks as purity of domestic baby food is scrutinized
Late last month, the 15-year-old Australian company launched its Goat Milk-based Toddler Formula and its 365-Day Grass Fed Cow Milk Toddler Formula in the US under the brand Aussie Bubs – first on its own e-commerce site, aussiebubs.com, and Amazon.com, and then later on Walmart.com.
The launch is part of a broader effort to rebuild the brand by expanding its global footprint, but it is also well-timed to provide an option that meets the Clean Label Project's highest standard at a time when US caregivers are worried about a recent Congressional report​ that found heavy metals in baby food.
"When we were thinking about launching in the US, I told the team we need to be careful of California's Prop 65. We didn't want to trigger those warnings,"​ which could scare away parents from trying a new brand, Bubs chairman Dennis Lin told FoodNavigator-USA.
"So, we sent our products to all these different labs in the United States to make sure we were well and truly clear of Prop 65, and when we got in touch and were tested by the Clean Label Purity Project and awarded the Clean Label Purity Award, the feedback we received from the lab was that this is cleanest milk powder they have ever seen,"​ Lin said.
Direct sourcing, no additives & minimal processing helps keep products clean
​
Lin explained that Bubs was able to achieve this award because it sources only the purest ingredients directly through its vertically integrated supply chain, doesn't add 'fillers,' and it processes its products once – not twice like many competitors – which reduces the risk of contamination.
For example, he said, Aussie Bub's 365-day Grass Fed Cow Milk toddler is sourced from New Zealand, where the temperate climate allows the cows to graze on grass all year. This grass-fed diet translates to milk that is richer in omega-3 fatty acids, vitamin E, beta-carotene and CLA compared to other milks, according to the company.
The 365-day Grass Fed Cow Milk toddler formula also features prebiotics, probiotics, algae-sourced DHA, vitamins and minerals, but skips the ingredients that some parents don't want – such as palm oil, corn syrup, maltodextrin, growth hormones, artificial sweeteners, chemicals, pesticides, colors or preservatives, according to the company.
Aussie Bub's goat milk formula is held to the same high standards and sourced from Australia, where the company says goat milk is held to strict rules and regulations and allows for the delivery of fresher ingredients. Like the cow milk, the goat milk is fortified with DHA, prebiotics, vitamins and minerals and not unwanted "nasties," according to the company.
In addition to touting the Clean Label Purity Award, the cow milk formula is dual certified organic through Australia Certified Organic and National Association for Sustainable Agriculture Australia.
He also noted that Aussie Bubs' unique manufacturing process offers caretakers another layer of safety assurance and a higher quality finished product than competitors.
He explained many manufacturers will spray dry the milk they use as a base for the formula as soon as they source it and then save it up to two years before reconstituting it, blending it with other ingredients and spray drying it again to make the finished formula powder.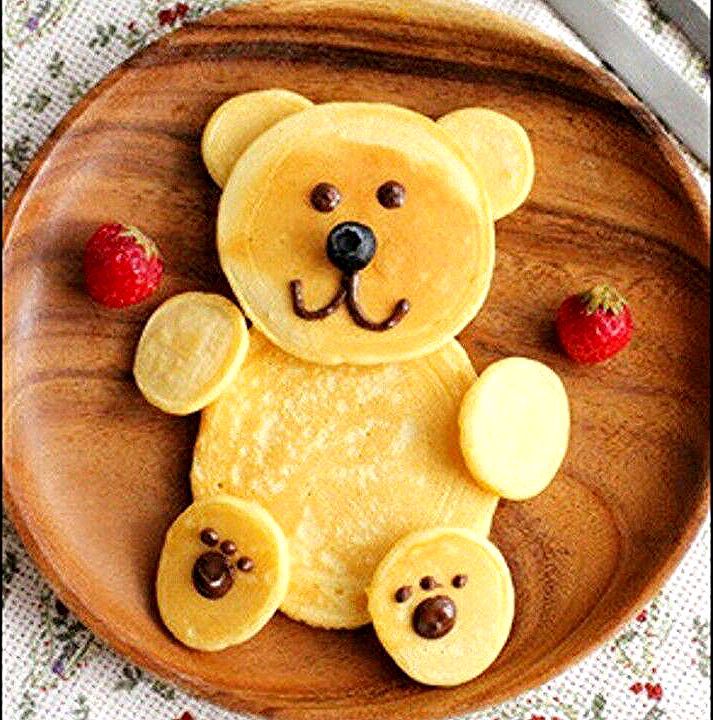 Aussie Bubs, however, immediately blends the fresh milk that is the base of its formulas with other key ingredients and spray dries it only once – resulting in a finished product that tastes fresh, smells cleaner and is creamier because it is less processed.
By cutting out the second round of spray dry processing, Aussie Bubs also reduces the risk of contamination.
"The less handling the better,"​ Lin emphasized.
More products to come
​
Even though Aussie Bubs two toddler formulas are just hitting the US, Lin said the company plans to eventually bring Bubs' whole line of baby and toddler formulas and snacks to the market.
"Bubs in our home country has 40 SKUs catering to children mostly during the first 1,000 days," ​including infant formulas, cereals, supplements and more in addition to the toddler formulas, Lin said.
He noted that Bubs is in the process of getting US FDA approval for the infant formula to be sold in the US, although he noted this is taking longer than originally anticipated, which is why the company decided to launch the toddler milks first.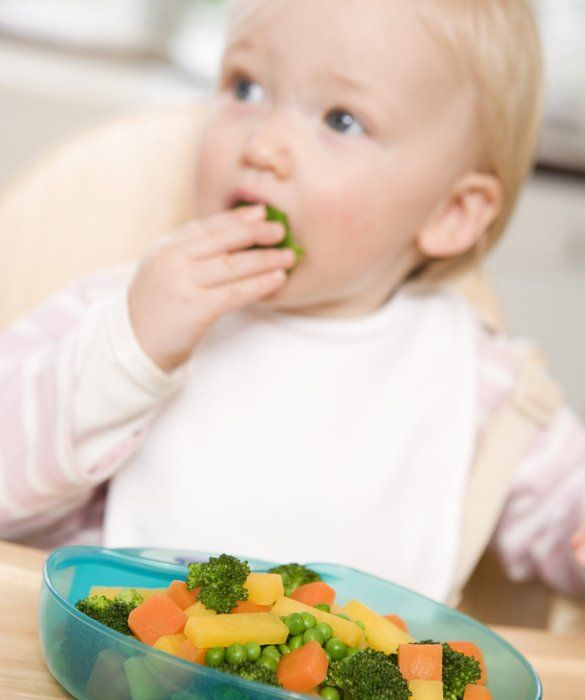 Starting with toddler milks also allows the company more wiggle room in terms of brand building and marketing because they are not as tightly regulated from an advertising perspective as infant formula, he added.
Finally, Lin said, the company also hopes to win American caregivers' trust by fully and transparently disclosing the state of its business as a publicly listed company on Australia's stock market.
"We have nothing to hide … and I think it's important for the consumer to have additional sense of credibility about our business and culture"​ so they can feel confident our products are the best choice for their children, Lin said.
Baby Formula Comparison: Bobbie vs. Aussie Bubs (2022)
TQE is in partnership with Bobbie. We may receive commissions if you click on our links. Our editorial team independently researches and tests products and only endorses what they believe in.
After comparing Bobbie to other American formula brands in addition to several European picks over the past few weeks, I was intrigued to see that Aussie Bubs, an Australian formula-favorite, has landed in The States.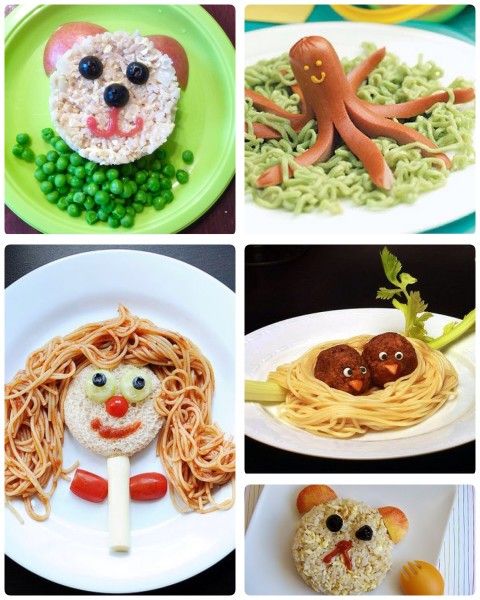 Like Bobbie, it's a brand formulated by a mother in search of something better for her babies. 
Aussie Bubs is expected to be available for purchase in the U.S. through November 2022 in response to the formula shortage, so I was curious to know – should I make the switch? Below, I compare Bobbie (my current favorite) and Aussie Bubs as the next installation of throwdown. 
The Players: 
Bobbie: Founded in 2018 by two moms who struggled to breastfeed and were frustrated with the formula options on the market, Bobbie is the only European-style infant formula that's both made and sold in the US. Bobbie is made by Perrigo, a manufacturer that has been making infant formulas for over 35 years. The brand meets FDA requirements for infant formula and was inspired by European nutritional requirements. It is USDA-certified organic and is the first US baby formula to have received both the Clean Label Project Purity Award and the Clean Label Pesticide-Free Certification.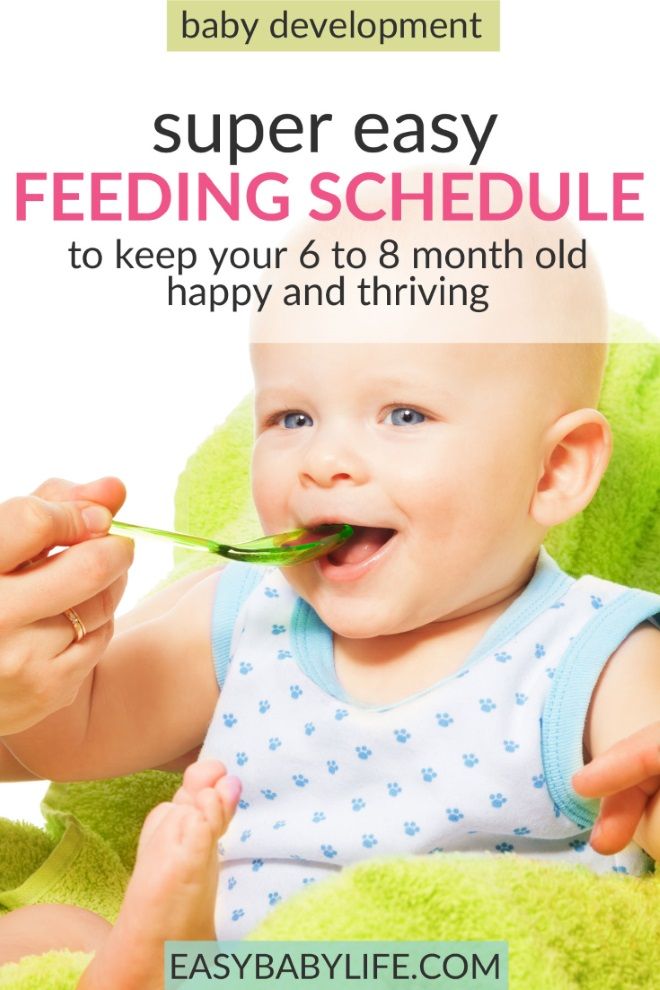 Notably, Bobbie's team of scientists, innovators, and regulatory experts are also moms, so your concerns are their concerns, too. 
‍Aussie Bubs: Aussie Bubs is the American version of the Australian formula, Bubs. It was developed in 2006 by an Australian mother who aimed to combat the lack of organic baby food options on the market. The company prides itself on using quality ingredients without common additives – like palm oil and corn syrup – found in many other formula brands. Aussie Bubs produces goat milk and cow milk based formula options for infants and toddlers. The brand is certified organic by Australia's leading organic accreditation bodies, Australia Certified Organic (ACO) and The National Association for Sustainable Agriculture Australia (NASAA).
Bobbie's organic formula
Test 1: Variety
Bobbie: Bobbie exclusively offers one formula: its Organic Infant Formula, which is available in powder form and suitable for infants from birth to 12 months.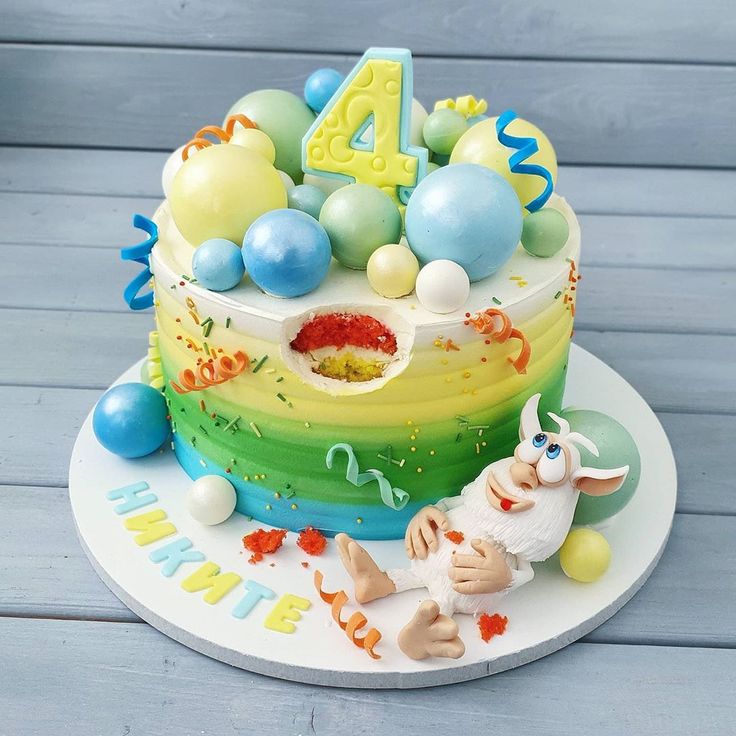 Credit:
@aussiebubsofficial
‍Aussie Bubs: Aussie Bubs offers both cow's milk and goat's milk formulas. Its grass-fed infant formula is separated into Stage 1 for 0-6 months of age and Stage 2 for 6-12 months of age. Below, I'll be comparing Bobbie to Aussie Bubs's cow's milk formula. 
Test #2: Ingredients and Quality
‍Bobbie: Bobbie uses lactose as its carbohydrate source and contains no corn syrup, palm oil or added sugars. Its protein is non-fat milk-based – in fact, it's made with Organic Valley grass-fed milk from pasture-raised cows from across 45 small, family-owned American co-op farms. It meets US standards for organic dairy, which means no antibiotic medicines are given to the cows who make Bobbie's milk. Bobbie is also made with added safflower, sunflower, soy, and coconut oils, and it also includes whey protein concentrate to give it a 60 to 40 whey-to-casein ratio (which matches the ratio in mature breast milk).
It contains 20 mg of DHA, an omega-3 fatty acid important for brain and eye development, per 100kcal of formula (which meets the EU standard). 
‍Aussie Bubs: Aussie Bubs is similarly created without additives like palm oil, corn syrup, and added sugars. In terms of its protein source, Aussie Bubs is also milk-based, though the brand uses organic whole fat cow's milk from cows in Australia. It's also made with added high oleic sunflower oil, coconut oil, soy, and canola oil for fat, and includes whey protein concentrate to contribute to its 60:40 whey-to-casein ratio in its Stage 1 formula. (It's important to note that Aussie Bubs Stage 2 formula has a 50:50 whey-to-casein ratio. As mentioned above, 60:40 is the ratio of mature breast milk.) Aussie Bubs also contains added DHA (though I haven't been able to confirm that it meets EU standards here). 
Credit:
@dineen_everafter
via
@bobbieTest #3: Taste & Digestion
Bobbie: Bobbie is known for mixing well and easily without much bubbling or foaming after being shook.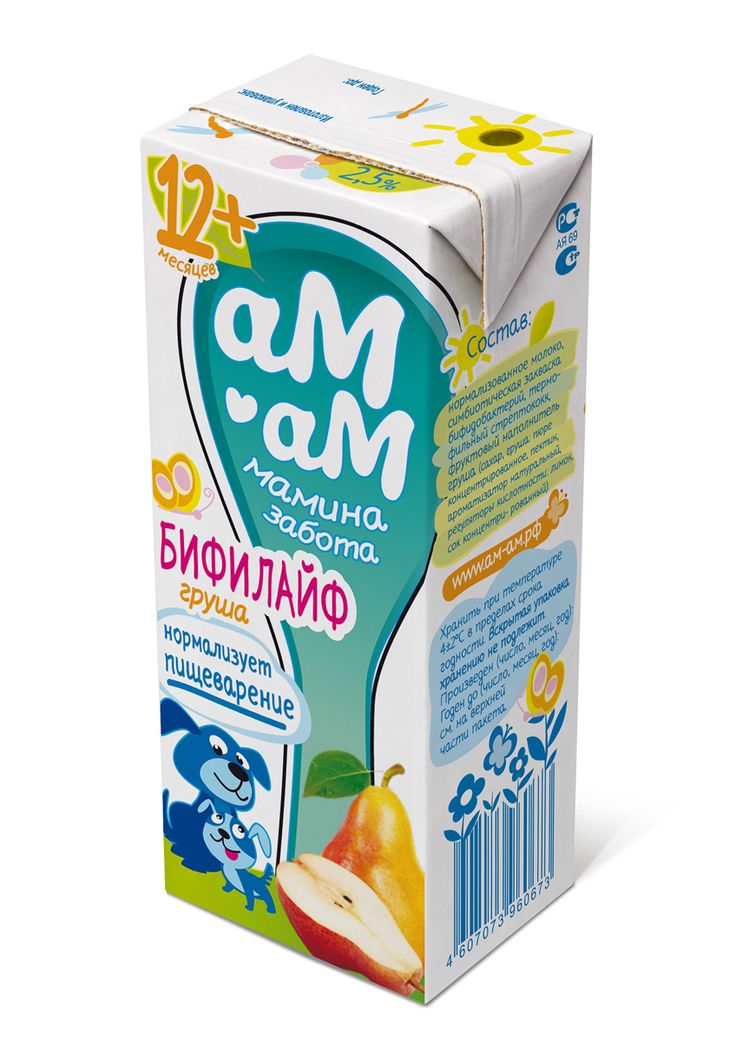 As far as taste and feel, Bobbie is smooth and doesn't have that typical metallic-y taste that many formulas do (it's a taste that comes from iron – Bobbie has managed to avoid the metallic-y taste while still meeting both EU and FDA iron requirements). It also offers a subtle hint of sweetness modeled after breastmilk with an otherwise mild flavor. In terms of digestion, Bobbie's 60:40 whey-to-casein ratio was designed with your baby's comfort in mind. 
Aussie Bubs: Aussie Bubs's grass-fed formula also mixes well with cold water. Many parents express that it's great for transitioning to formula from breast milk (or as an added bottle at some point during the day or night). Of course every baby is different, but the general consensus seems to be that Aussie Bubs is a  formula that most littles take to quite easily (thanks to its 60:40 whey-to-casein ratio) .

Test #4: Cost & Convenience
Bobbie: We're big fans of Bobbie's subscription service, as the brand will deliver formula right to your door each month.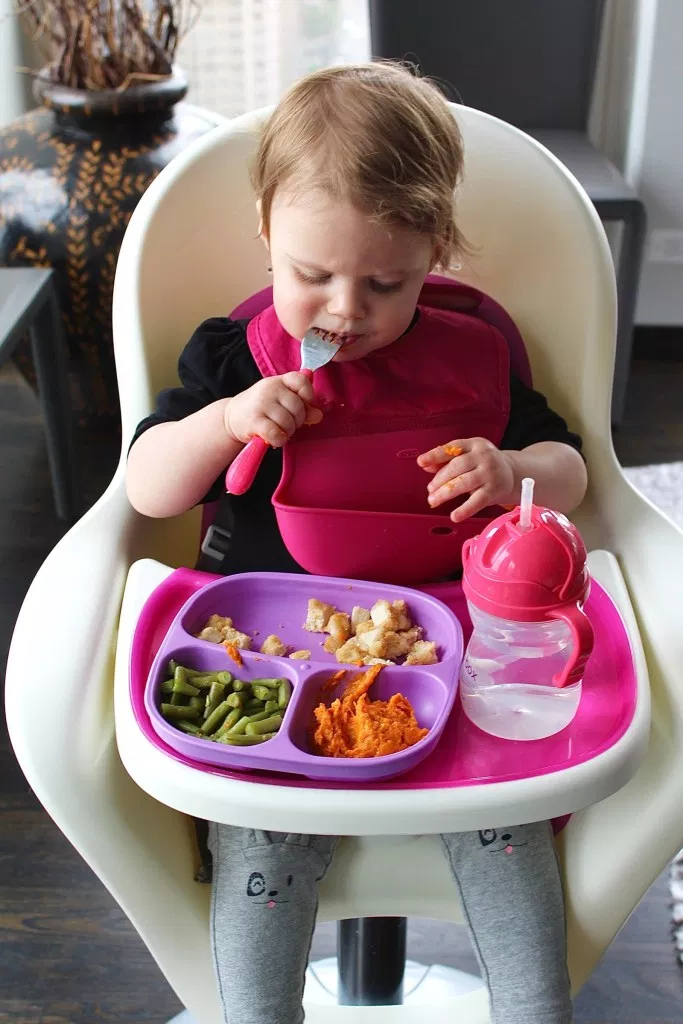 The formula runs $1.84/oz, and one can makes about 26- four oz. bottles. Additionally, Bobbie is also carried at more than 1,700 Target stores nationwide. On Target shelves, Bobbie is available in two sizes— the original 14.1 oz can and a new, larger 23.9 oz  can (which costs $1.74/oz or $41.99 per can). 
Aussie Bubs: The brand is newly available in the U.S. due to the formula shortage. The Stage 1 Formula costs $1.27/oz, and is available in 28.2oz cans. Stage 2 Formula is available at $1.42/oz. Aussie Bubs is not available as a subscription, though it is available at Target through November 2022. 
Test #5: Brand Values
Credit:
@bobbie
Bobbie: We write a lot about brand ethos at TQE, and I'm thrilled for an opportunity to share more about that at Bobbie. It's a female-founded and mom-founded brand, which means the business is personal for Bobbie's team. The company prioritizes important issues related to feeding, parental leave, and other family-focused topics and is extremely outspoken about mom-focused issues on social media.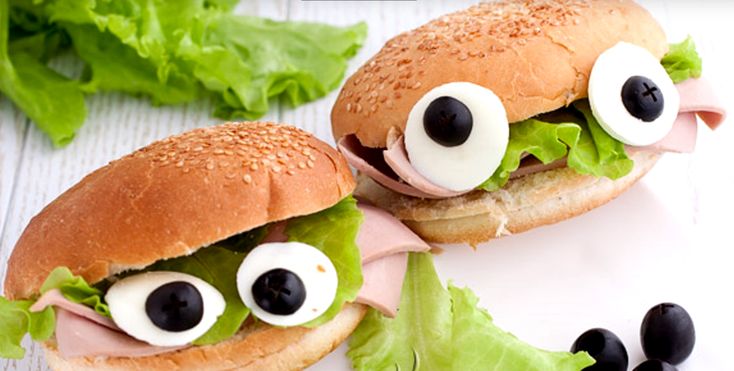 And, quality is everything to Bobbie: the brand invests in rigorous testing, product security, and tracing in order to prioritize your baby's safety. It's a brand that offers an outstanding product and also peace of mind – Bobbie has completely earned my trust, something few brands in the parenting space have accomplished. 
‍Aussie Bubs: As a brand founded by a mom to provide the best for her 'bubs,' Aussie Bubs takes great pride in its nutritious and high-quality products. The brand also shares parenting tips and stories from real moms across its social media channels in an effort to build a strong community. While a new brand to me, I can certainly see how it's built the trust of many Aussie moms over the years!
Final Verdict: Bobbie
This was another super close round of throwdown. I'm thrilled that's the case – it means that more and more mom-founded formula brands are popping up to deliver the best quality and nutrition for our littles.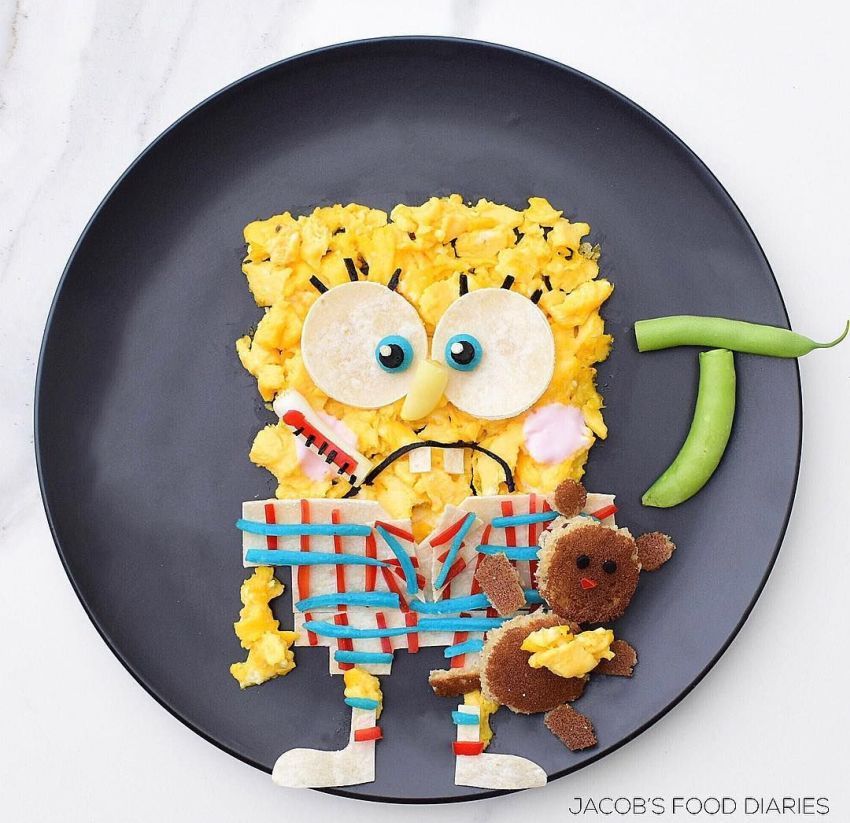 I could reach for either of these brands and feel great about it. 
I've chosen Bobbie as a winner by a small margin simply because of how easy it is to reach for the brand. I love that not only can I subscribe and expect a delivery on my doorstep without having to schlep to the store, but that its singular formula is designed for my little through her first year. As a mom, I have a lot going on, always – products that both improve and simplify my life are huge winners every time.
Order Bobbie today. 
Infant formula for newborns (0 to 6 months) | Baby food for babies
This is a complete baby food from the birth of a baby. If breastfeeding is not possible for some reason. Products for the smallest are called adapted, because their composition is as close as possible to mother's milk.
In the article we will talk about how to choose baby food for babies. Let's talk about what mixtures are for newborns, how to choose the right one, and how to understand that it did not fit.
And also about the correct transition from one mixture to another.
Classification: first select the type of mixture
Baby food should be recommended by a pediatrician. Be sure to check with a doctor who knows your child. The pediatrician will take into account all the factors influencing the choice: the age of the baby, the characteristics of his health, the method of birth - naturally or through a caesarean section, the date on which he was born, the weight of the child, the risk of allergies.
Healthy babies who were born at term naturally have a digestive system that is mature for their age. They are prescribed regular baby food, which is produced according to the standards established by the Ministry of Health, which means it contains all the necessary nutrients. It is important for parents only to monitor the timely change of stage. After all, babies from six months need a different composition, which is present in products labeled with the number two.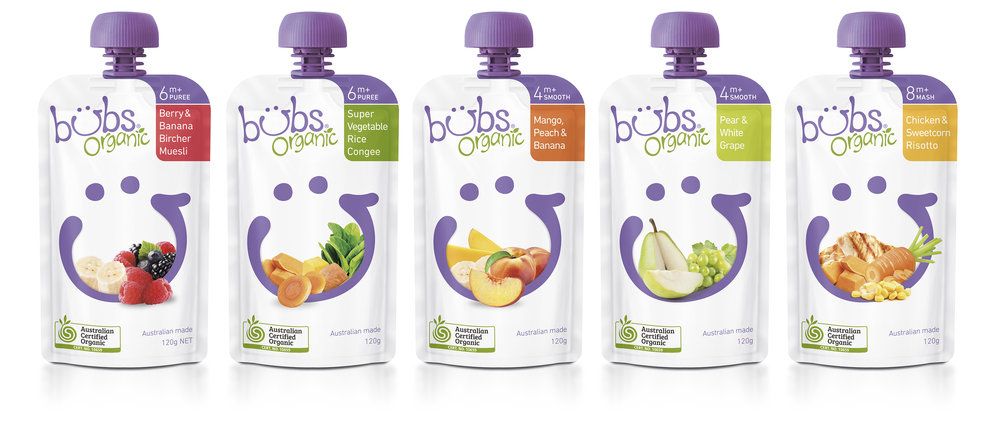 Manufacturers of adapted formulas for newborns compete in only one indicator - the proximity of the composition to breast milk. For example, the latest discovery of scientists made it possible to add oligosaccharides of mother's milk to it. They are involved in the formation of the child's immunity, which, as you know, the mother transmits when she breastfeeds. At the end of 2019, such products are considered the closest to breast milk.
Under the Materna brand, this is Materna Gold HM-O.
Read more about breast milk oligosaccharides in our article.
By age
All baby food is usually divided into age stages:
Stage 0 - for premature babies (but not all brands have this stage)
Stage 1 - 0 to 6 months
Stage 2 - 6 to 12 months
Stage 3 - from 12 months
The mixture can be fed up to 1.5-2 years. By this time, the children are completely switching to adult food. You can supplement at night if the baby wakes up to eat.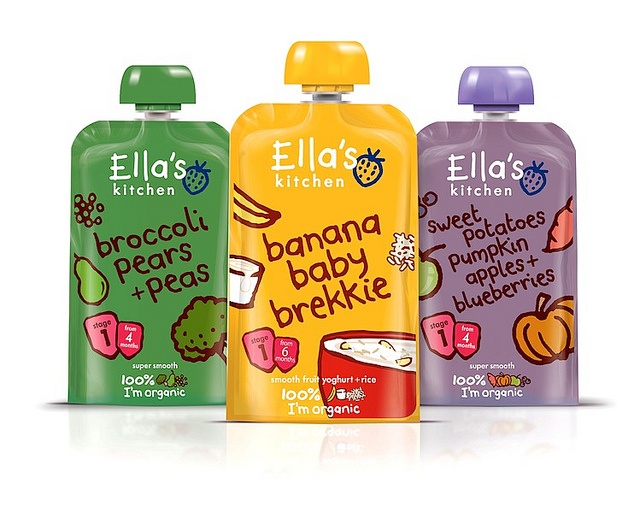 Or cook baby cereals on them. They are very nutritious and enriched with additional vitamins. Children who do not eat well are sometimes supplemented with formula. Some manufacturers create stage 4 products just for such cases.
There are products that are not age-labeled. This is a special diet that is prescribed by a doctor according to indications. The packaging must indicate at what age it can be used.
Composition
By composition, products for newborns can be divided into classic and enriched.
Classic . The Materna line includes Materna Classic, Materna Gold and kosher dairy products Materna Mehadrin. They are usually suitable for all healthy children. After all, these products are created according to the standards of the Ministry of Health and contain all the necessary components for the nutrition of babies.
Enriched . - This is a classic diet, supplemented with vitamins and trace elements. Materna has Materna Extra Care. This product has been the most popular among our customers and around the world. In 2017, for example, he was recognized as the best in Israel. Now the leading place is occupied by Materna Gold, as the product closest to breast milk.
As intended
Separately, we can talk about special baby food, which is prescribed by a doctor in accordance with the health characteristics of the baby. It can be both basic for the child and recommended for the period of illness or recovery after it. Let's look at the main types of special mixtures.
Low lactose . Recommended for children diagnosed with dysbacteriosis or other digestive disorders. In the case when the enzymes in the intestines are not enough to digest milk sugar - lactose. In the Materna line, this is Materna Comfort.
Lactose free . They are used in case of congenital lactase deficiency or galactosemia, a disease characterized by the inability to absorb certain carbohydrates. This is a very rare case. If lactase deficiency appeared against the background of indigestion, then a low-lactose product is most likely suitable. So the body is more likely to start producing its own lactase enzyme. Be sure to discuss this with your doctor. Materna Soy is a soy lactose-free product in the Israeli baby food line.
Dairy-free . They are prescribed for allergies to lactose and milk protein casein. In such products, animal protein is replaced by vegetable protein. As, for example, in Materna Soy blend.
Sour milk and goat milk . In fact, they are very close to the classical ones. The only difference is that the protein is in them in an easier to digest form.
Antireflux to relieve the symptoms of severe regurgitation. They are thicker in consistency and more difficult to throw back into the baby's esophagus. Most often prescribed in addition to regular food to reduce the amount of regurgitation.
Hypoallergenic or hydrolysed . They are created on the basis of a split protein and are prescribed to children in cases of very serious allergies. This product is bitter in taste, kids do not like it. Therefore, it is appointed in extreme cases, when there are no other options.
Night . Produced on the basis of starch, which takes longer to digest and maintains a feeling of satiety.
For premature babies . They are high in protein and calories. They are designed to help the child quickly gain weight. After the indicators reach the norm, the baby is transferred to a normal diet. Read more about how to choose a formula for a premature baby, read here.
Based on vegetable protein . They are used in case of allergy to animal protein casein. And they are the main food during the period of rotavirus infection, when the use of dairy products is contraindicated.
By consistency
Most baby products are dry mixes that are diluted in warm boiled water.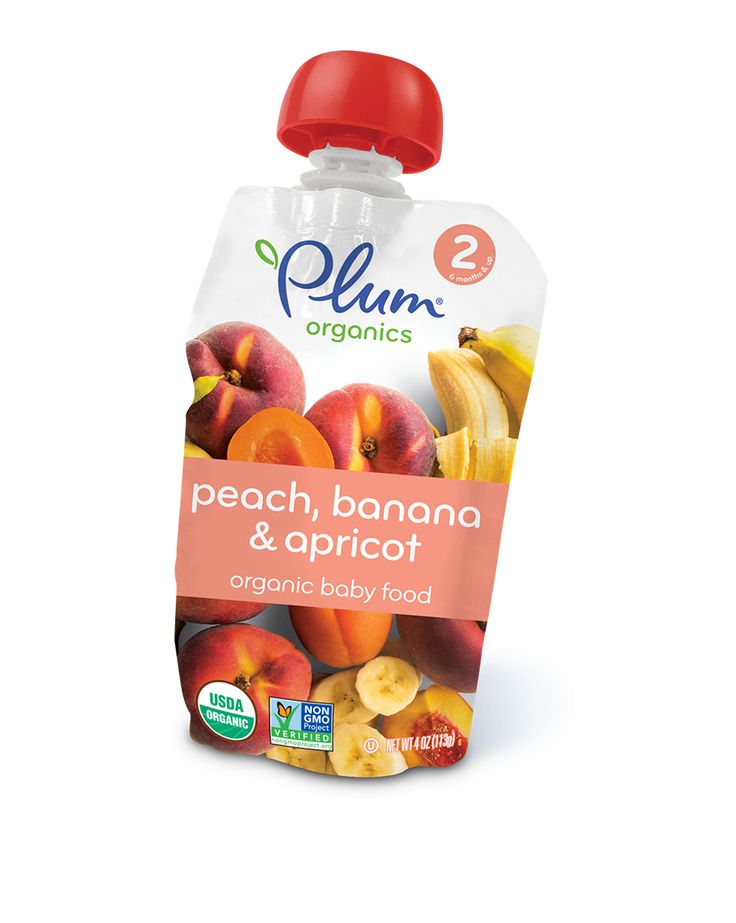 But there are also ready-made diluted products that only need to be heated.
How to make the right choice
There is only one answer to this question - listen to your pediatrician and be aware of what is on the market. You can contact us for a free consultation.
Zinaida Rassadina
Pediatrician, experience - 14 years
How to tell if a mixture is not suitable
Here are some signs that you need to think about changing the mixture. But it is important to understand that there are diseases that have the same symptoms. Therefore, before changing something, you need to take tests and find out the reason. And only then choose the right food.
Baby spits up profusely in a fountain
The stool has a liquid or foamy consistency and an unusual, often green color
The baby is worried after eating - he suffers from colic, bloating
Skin rash appeared
If it happens that you need to change the food, it is important to do it gradually.
Read about the correct scheme for switching to a new mixture in our article.
Baby food, hygiene and development with free home delivery from VkusVill
Hide categories Show categories
Filters
All filters
Reset filters
Reset all
Found
Filters
Default
Default
Price up
Descending price
1
Supermarket
Quick view
New Year's advent calendar "TV"
1 piece
260 rub 260.00 260.00
New
2
Supermarket
Quick view
Magnetic alphabet with tasks
870 rub 870.00 870.00
3
Supermarket
Quick view0003
4
For children 1+
Quick view
Vkusvill sketchbook
200 g
98 rub 98.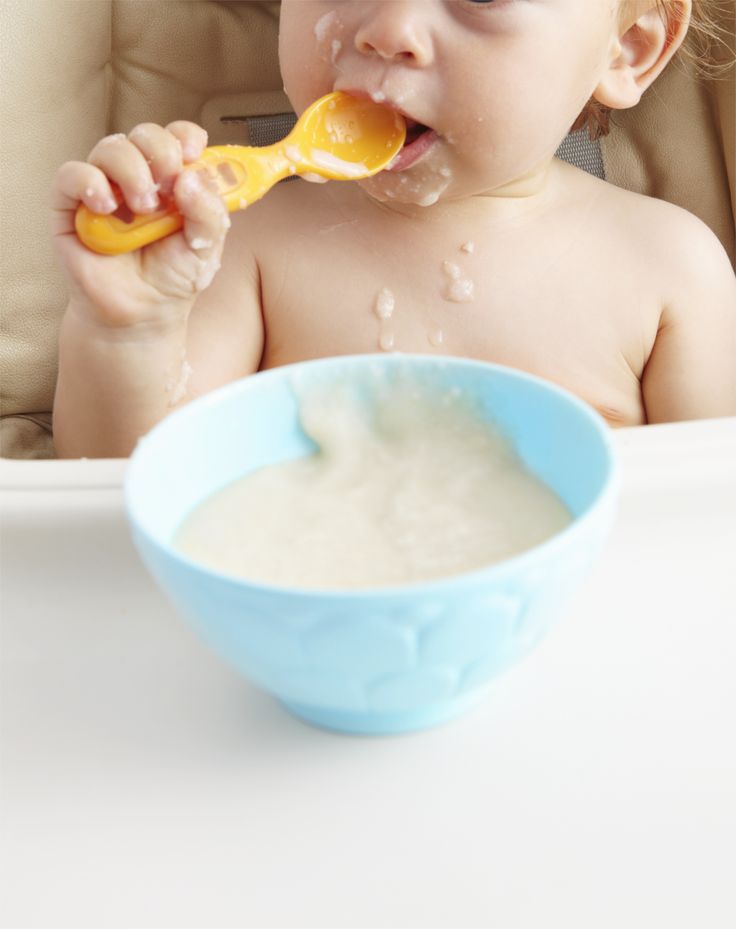 00 98.00
5
Quick view
Aerosol against ticks and mosquitoes
100 ml0003
Endangered species
6
Quick view
"Cool" broiler chicken bytes
300 g
218 rub 218.00 218.00
7
Quick view
Conditioner for baby clothes_RP
900 g0.00 190.00
8
Supermarket
Quick view
Bar for children FrutoNanny fruit and cereal Apple banana and strawberry from 12 months 25 g
25 g
45 rub 45.00 45.00
9
Supermarket
Quick view
FrutoNanny fruit and cereal bar for children Apple peach and raspberry from 12 months 25 g
25 g
45 rub 45.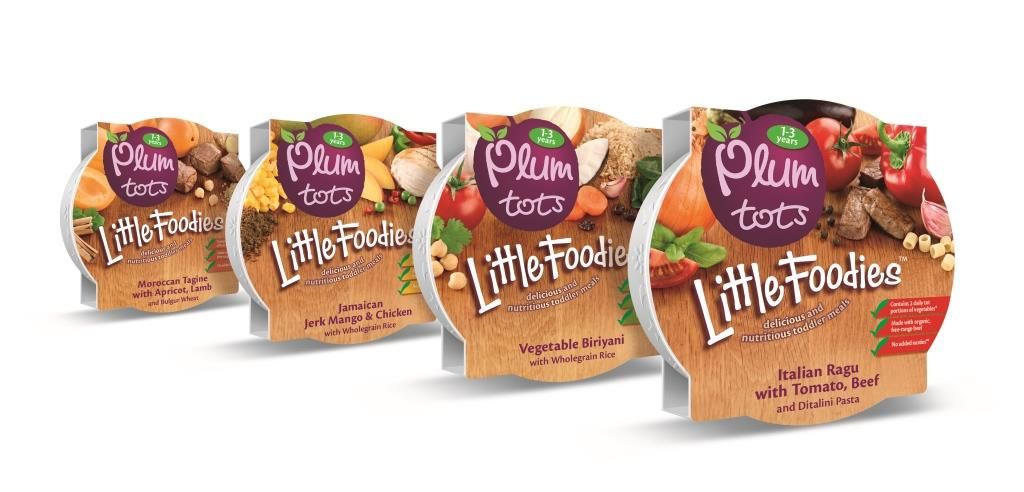 00 45.00
10
Quick view
Fruit and nut bar "Strawberry" for children
25 g
55 rub 55.00 55.00
11
Quick view
Mandarin fruit and nut bar for children
25 g
55 rub 55.00 55.00
12
Quick view
Apple-banana fruit and nut bar for children
25 g
55 rub 55.00 55.00
13
Quick view
Drinking bioyoghurt for children with strawberries 2.5%
210 g0003
14
Quick view0003
15
Quick view
Bioyoghurt for children with cherries 2.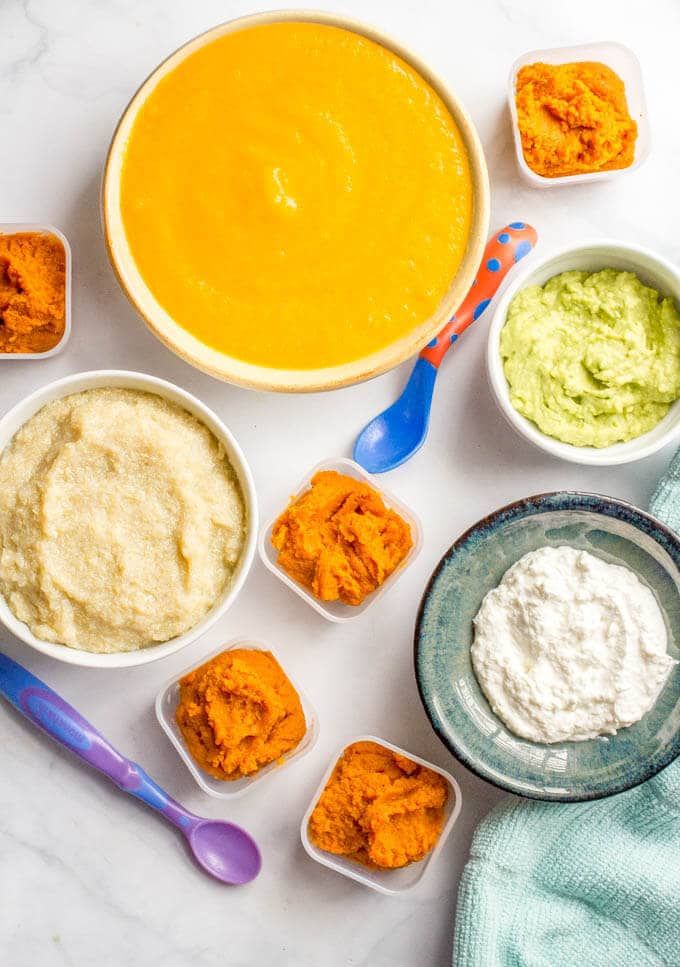 5%
210 g0003
16
Quick view
Bioyoghurt for children with mango without added sugar 2.5%
210 g0003
17
Quick view
Biolact for children without add. sugar 3.2%
210 g
RUB 43 43.00 43.00
18
Quick view0003
19
Quick view0003
20
Quick view0003
21
Quick view0003
22
Quick view0003
23
Quick view
Rabbit meatballs with celery and potato puree
190 g
278 rub 278.