Duck themed baby shower food
How to Throw an Adorable Rubber Duck Baby Shower
Sharing is caring!
Looking for a cute baby shower theme that works for both baby boys and girls? Consider throwing a Rubber Duck Baby Shower! Rubber Ducks are one of our favorite themes for baby showers because it's so adorable and can be thrown any time of the year!
Celebrate baby and the parents-to-be with these cute Rubber Duck baby shower ideas. In this post, you'll find everything you need to create the best Rubber Duck baby shower – from party schedules, menu ideas, shower games and more!
Table of Contents
Color Scheme
When it comes to a Rubber Duck Baby Shower, you can really have fun with the color scheme! You can go traditional with yellow and blue, or get creative and use pink and green or really any color rubber duck! The nice thing is there's a huge assortment of Rubber Ducks in all different colors and designs available on websites like Amazon so you're not limited in what color scheme you choose.
Related Post: What to Wear to a Baby Shower
Example Rubber Duck Baby Shower Schedule
While you don't have to have a schedule for a baby shower, we like to have a general idea of what will happen throughout the day.
Here's a sample schedule for a fall baby shower:
1-1:30 pm – Guests arrive and mingle
1:30 – 2 pm – Shower Hostess says a few words and outlines what to expect with when you're planning food, games and gift opening. This would also be a good time to do a warm up game, like our favorite baby scavenger hunt. This game can help other guests meet each other. If you're doing a diaper raffle, we recommend introducing it at this time so guests have time to drop off their gift and fill out any raffle entries.
2 – 3 pm – Food and drinks are available
3-4 pm – Baby shower gift opening and diaper raffle. We like to sprinkle raffle prizes in between gifts to keep guests engaged and entertained.
If you're having part of your shower virtual, this is a great time to have guests log into Zoom!
4-5 pm – Final games and goodbyes
Related Post: How to Throw a Virtual Baby Shower
Menu Ideas
Here are some of our favorite foods to serve at a Rubber Duck themed baby shower:
Rubber Duck Fruit Platter – Serve a variety of fruit cut into the shape of rubber ducks.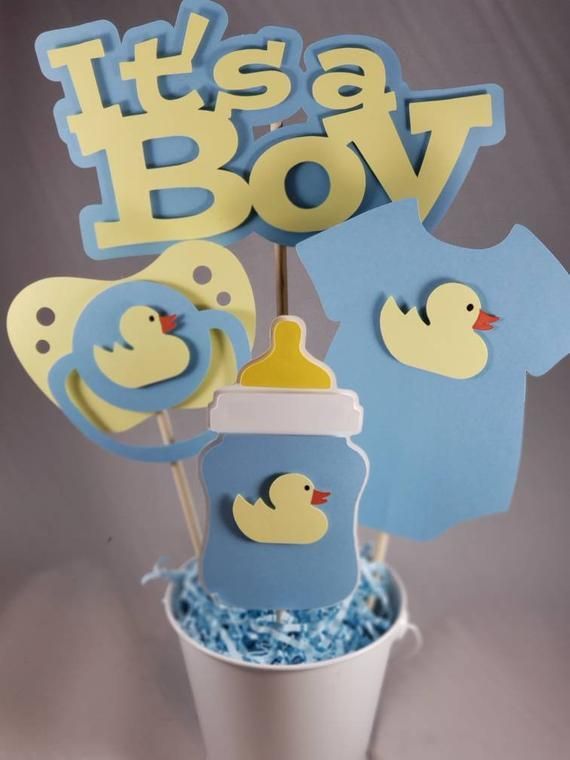 Rubber Duck Cookies – These can be made easily with a duck-shaped cookie cutter!
Yellow and Blue Jello – Try making different shades of jello in bowls and create a rubber duck pond on your dessert table.
Quackers (Mini Cheese Balls) – These are always a hit with kids and adults!
Invitations
Now that you have your menu and colors planned, it's time to pick out some invitations! Here are our favorite Rubber Duck-themed invitations.
Decorations
After you have your invitations picked out it's time to get decorating! Here's our favorite decorations for a rubber ducky baby shower.
Games
No baby shower is complete without some fun games! Here are a couple of our favorites to play at a Rubber Duck Baby Shower:
Pin the Tail on the Duck – This is a classic game that can be easily tailored to a rubber duck theme. Simply print out a picture of a rubber duck and cut out tails for each player.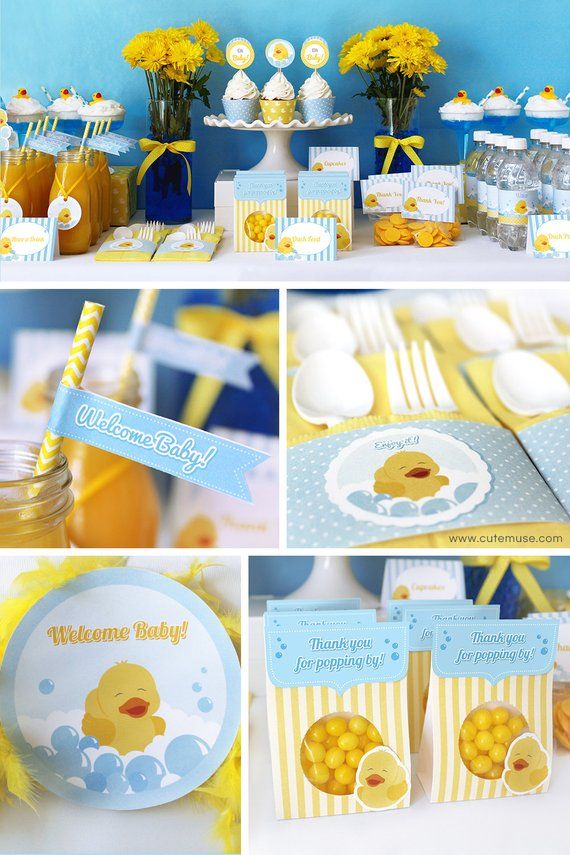 Baby Shower Scavenger Hunt – This is a fun game that can help guests get to know each other. Print out a list of items related to babies and have guests search for them around the house or yard.
Rubber Duck Drop – Fill up a few small rubber ducks with water and freeze them. Then, have guests take
Duck, Duck Goose! – This is a classic kids game that can be easily played at a baby shower.
If you prefer printable games, here are some of our favorite printable baby shower games.
Party Favors
Here are our favorite Rubber Duck themed party favors. These party favors also make great prizes for baby shower games!
Related Post: Best Baby Shower Favors and Prizes
Best Time to Throw a Rubber Duck Baby Shower
A Rubber Duck Baby Shower can be thrown any time of the year, but we think they're perfect for a Spring baby shower!
Final Thoughts
We hope you enjoyed our guide on how to throw a Rubber Duck Baby Shower! This theme is perfect for both baby boys and girls, and can be thrown any time of the year! If you have any other great ideas for this theme, be sure to share them with us in the comments below.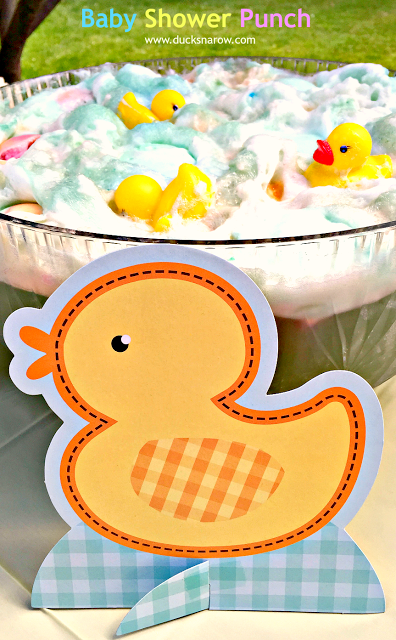 Thanks for reading!
Author
Page not found - Everything Baby Showers
We didn't find the posts for that URL.
Latest Posts
You've been invited to a baby shower and you want to buy the perfect card. What should you write? Don't worry, we've got you covered! Whether you're looking for something cute, funny, or touching, we've got you covered. Keep reading for our top tips on what to write in a baby shower card, as well …
Read More about Here's Exactly What to Write in a Baby Shower Card
Butterfly baby showers are a beautiful and fun way to celebrate the arrival of a new little one. This kind of baby shower is popular among those who feel as though butterflies represent life, rebirth, or growth. If you like the sound of a butterfly baby shower and want to throw one yourself, we've created …
Read More about How to Throw a Butterfly Themed Baby Shower
Are you looking for a unique baby shower theme that will have all your guests buzzing? Why not try a bumble bee theme? Bumble bees are not only cute and cuddly, but they're also a great way to incorporate some fun colors into your event.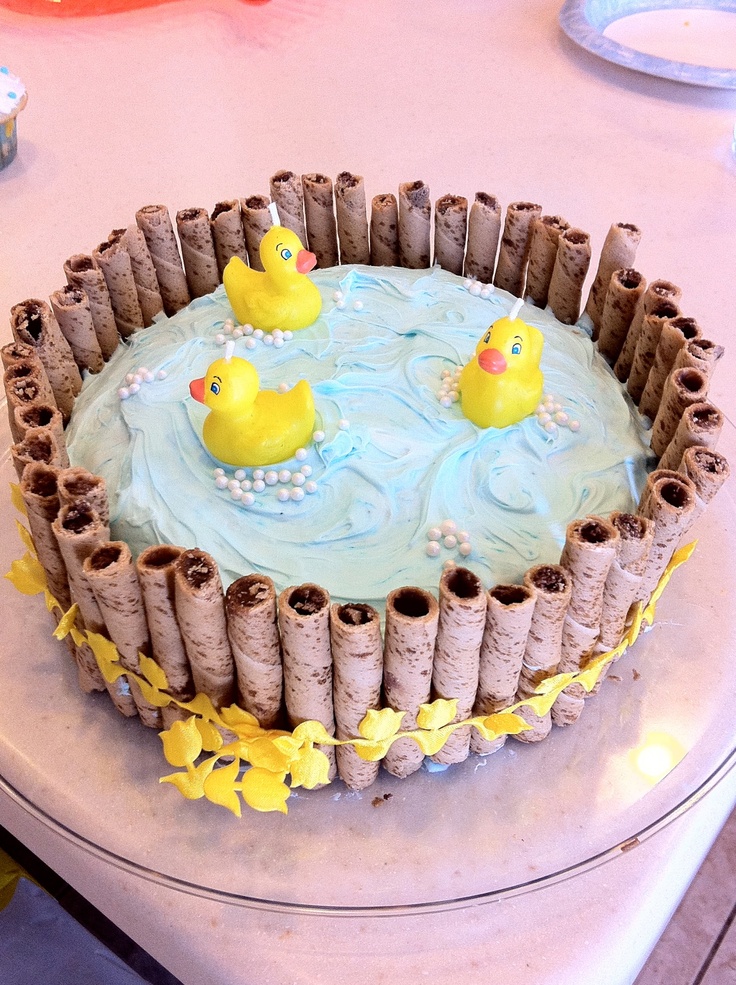 Plus, there are so many creative ways to incorporate them …
Read More about How to Throw an Adorable Bumble Bee Baby Shower
Congrats, mama-to-be! You're in for a treat with this round-up of the best virtual baby shower games. These games are perfect for big groups and can be played over video chat or Zoom, making them ideal for long-distance friends and family. So whether you're looking for classic baby shower games with a virtual twist or …
Read More about 12 Virtual Baby Shower Games Everyone Will Want to Play
A sip and see is a baby shower alternative that has been gaining popularity in recent years. Rather than having a baby shower before the baby is born, a Sip and See is held after the baby is born. This allows friends and family to meet the new addition and see how much the parents …
Read More about The Ultimate Guide to Throwing a Sip and See Party
A baby shower is a celebration of new life and new beginnings.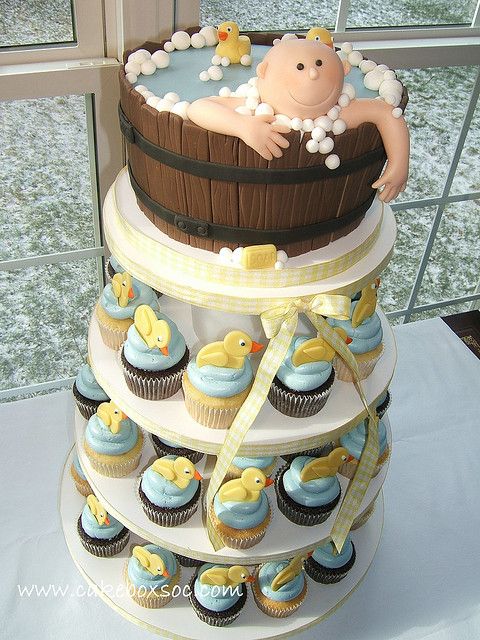 What better way to set the tone for this exciting event than with a beautiful, custom backdrop? Whether you're looking for something simple and elegant or festive and over-the-top, there's sure to be a backdrop option that fits both your style and your …
Read More about Baby Shower Backdrop Ideas For Every Budget
Looking for a pretty dress to wear to your next baby shower but don't want to break the bank? Look no further! We've put together a list of 10 cute and affordable baby shower dresses. Whether you're looking for a casual dress or something more formal, we've got you covered. So, without further ado, let's …
Read More about The Ultimate Baby Shower Dress Guide
Baby showers are a ton of fun. They're a great opportunity to get together with friends, eat some good food, and celebrate the upcoming arrival of a new baby. And what would a baby shower be without some games? Below are some of the best baby shower games to play that are sure to get …
Read More about Baby Shower Games You'll Actually Want to Play
If you're searching for a refreshing, earthy baby shower theme, join the trend of choosing cuties.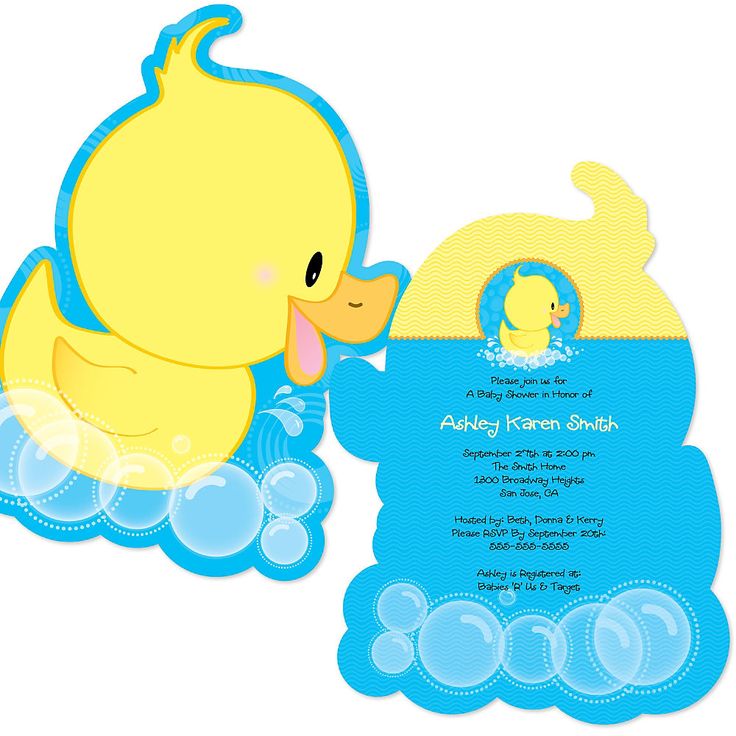 A Little cutie baby shower theme for the cutesy baby-on-the-way can be a budget-friendly, minimalistic idea.  And best of all, a little cutie baby shower can incorporate many elements for a down-to-earth gender-neutral girl or boy pregnancy party. All …
Read More about How to Throw a Little Cutie Baby Shower
If you're looking for inspiration on how to throw a Harry Potter baby shower, you're in the right place. So, grab your bags, magic wand, and house colors to meet at platform 9 ¾.  This Express train is loaded and ready to depart – next stop, Hogwarts, via a Harry Potter baby shower theme! And …
Read More about How to Throw a Harry Potter Themed Baby Shower
Mandarin duck Wedding ducks Gift, Korean style, wedding, wedding Cake Topper, open Shoe png
Mandarin duck Wedding ducks Gift, Korean style, wedding, wedding Cake Topper, open Shoe png
Wedding Cake Topper,
open shoes,
woodcarving,
shoes,
party,
Korean style,
idea,
wedding Customs by country,
craft magnets,
duck,
water Bird,
symbol,
ducks Geese and swans,
plastic sash,
personal protective equipment,
gift,
mandarin duck,
baby shower,
png,
transparent,
free download
About this PNG
Image size

700x558px

File size

415. 39KB

MIME type

Image/png
Download PNG ( 415.39KB )
resize PNG
width(px)
height(px)
License
Non-Commercial Use, DMCA Contact Us
Baby shower Wedding invitation Infant Child, toothache/e, child, hand, people png 1600x1114px 341.24KB
white flamingo with baby illustration, Wedding invitation Baby shower Stork Infant, Use These Baby, child, people, wedding png 914x1169px 258.81KB
Birthday party Baby shower Convite YouTube, pocoyo, holidays, orange, party png 776x900px 103.06KB
Wedding invitation Baby shower Infant Party, shower, furniture, child, food png 700x642px 455.84KB
Baby shower Infant Stork Gift, Baby Stork, balloon, chicken, vertebrate png 914x1169px 265.23KB
baby in bath with duck toy, Wedding invitation Baby shower Baby message, Cartoon cute baby duck swimming, cartoon Character, food, child png 600x551px 421.47KB
Wedding invitation Baby shower Infant Party, Welcome Baby s, child, wedding, room png 600x512px 117.63KB
Baby shower Cribs Baby planner Party, party, angle, holidays, hand png 380x380px 44.02KB
Duck Water bird Anatidae Goose, financial pop floating window, animals, cygnini, animal png 500x500px 162.26KB
South Korea Korean cuisine Chinese cuisine Dish, Duck carving, soup, food, animals png 650x544px 276.01KB
Prices for groceries and food in Karlovy Vary 2022
Karlovy Vary is a famous Czech resort that has not lost popularity for several centuries in a row. Healing springs are the hallmark of the city and its main attraction. Peter I, Turgenev, Bach, as well as other historical figures came here to be treated "on the waters".
Karlovy Vary attracts with a special romantic atmosphere that will easily take you back to the past. At the resort, everything is measured and decorous, thoughts are cleared, tuned in a philosophical way. However, you should not think that it will be boring here, like in an old sanatorium: the city often hosts concerts, music festivals, as well as the famous Karlovy Vary Film Festival.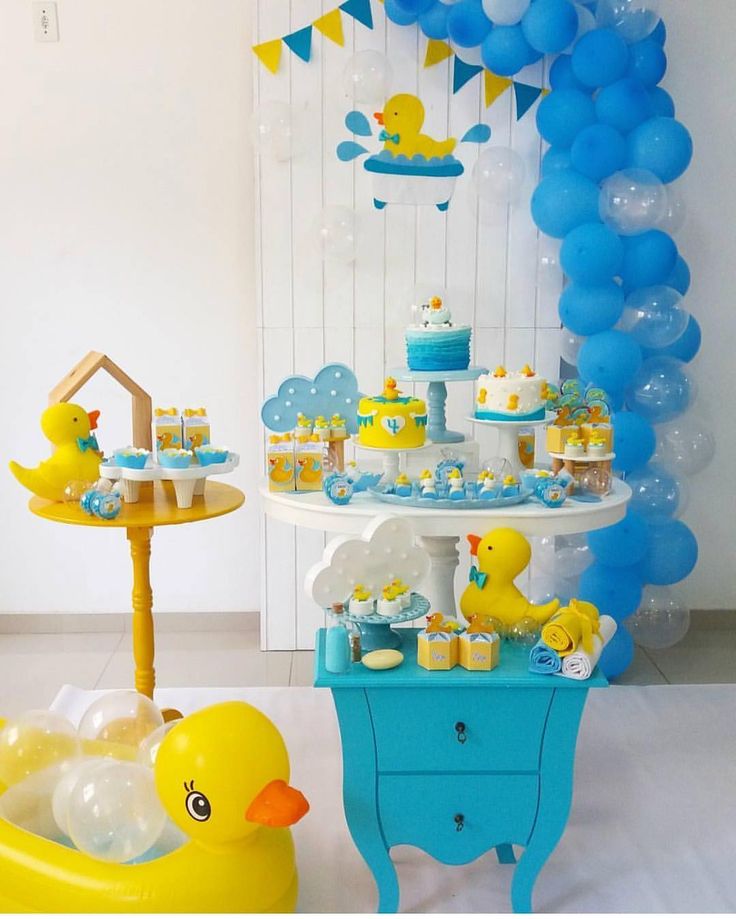 Tourists from all over the world come to experience the healing power of mineral springs, visit cultural events, see local attractions and, of course, taste authentic Czech cuisine. What you need to try in Karlovy Vary will be discussed in our article. We will briefly tell you what dishes Czech traditional cuisine is famous for, as well as what prices are in catering establishments and shops.
Contents
What to try in Karlovy Vary
Prices in cafes and restaurants
Street food and fast food
Food prices in Karlovy Vary
Supermarkets, shops, markets
Catering in Karlovy Vary hotels
Baby food
Tips for parents
The best restaurants in Karlovy Vary
What to try in Karlovy Vary
The national cuisine of the Czech Republic is distinguished by its simplicity and calorie content. It is based on dishes made from flour, butter and meat.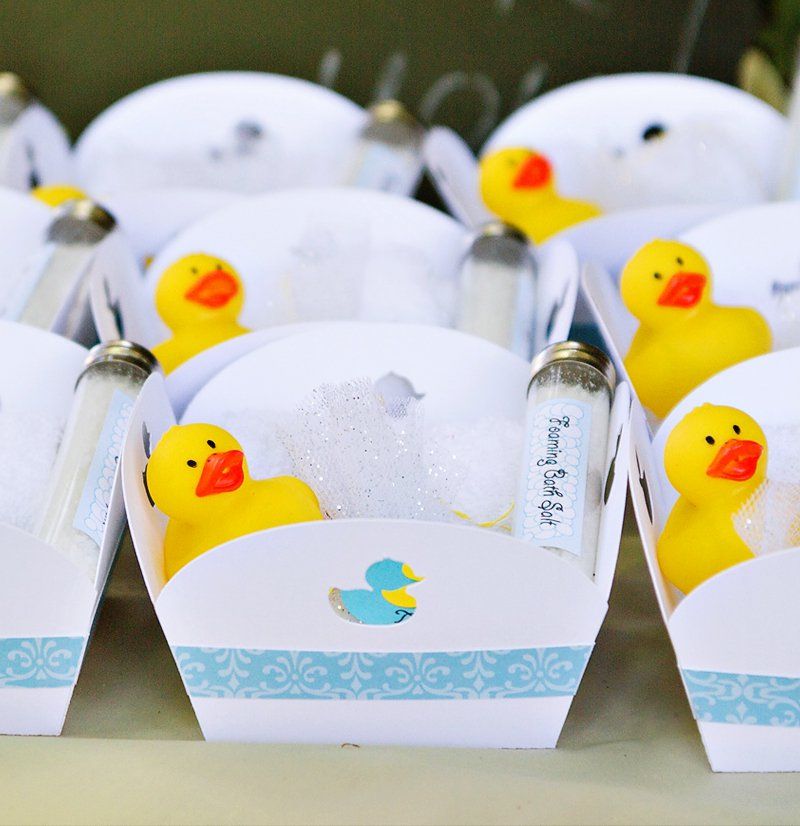 Most of them are prepared according to the same recipes as several centuries ago. Czechs love good food and are generous. Therefore, even if you are very hungry, do not rush to order several dishes at restaurants at once, as portions are usually served in impressive sizes. We offer you to figure out what to try in Karlovy Vary from food in the first place.
Svíčková na smetaně Czech national food. The dish is meat in a creamy sauce with the addition of vegetables and lingonberries. Usually served with dumplings.
Česnečka (garlic) is a simple and delicious chicken broth soup with potatoes, cheese, smoked meats and lots of garlic.
Grilovaný Hermelín (grilled cheese) . Germelin is a cheese with white mold. Local cooks roll it in breadcrumbs, grill it and serve it with lingonberry sauce.
Nakládaný hermelín (marinated hermelin cheese) is a classic of Czech cuisine.
Vepřo knedlo zelo – meat with stewed cabbage and dumplings.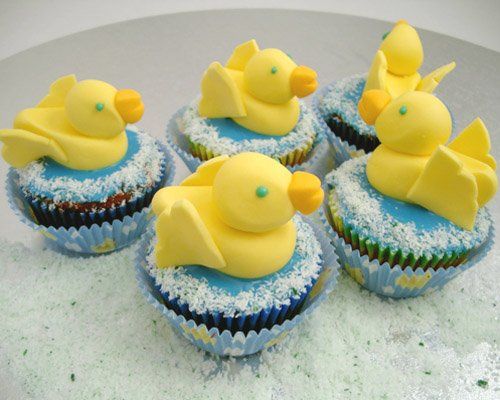 Pečené vepřové koleno (baked pork knuckle) . Pork marinated with spices and baked in beer or wine.
Trdelník (trdelnik) – a sweet roll made from yeast dough.
Prices in cafes and restaurants
Those wonderful times when the Czech Republic was distinguished by democratic prices are long gone. Today Karlovy Vary is a fashionable European resort, and the prices for food and accommodation are quite consistent with its high level of popularity.
However, in the resort, every tourist will certainly find cafes and restaurants that will please. When choosing an institution, pay attention to the signs. As a rule, establishments that are distinguished by excellent service and high prices are called Restaurant, that is, restaurants.
If you see the word Restaurace, then in front of you is not a restaurant, but a restaurant, the Czech version of a cafe. Restaurant prices are slightly lower.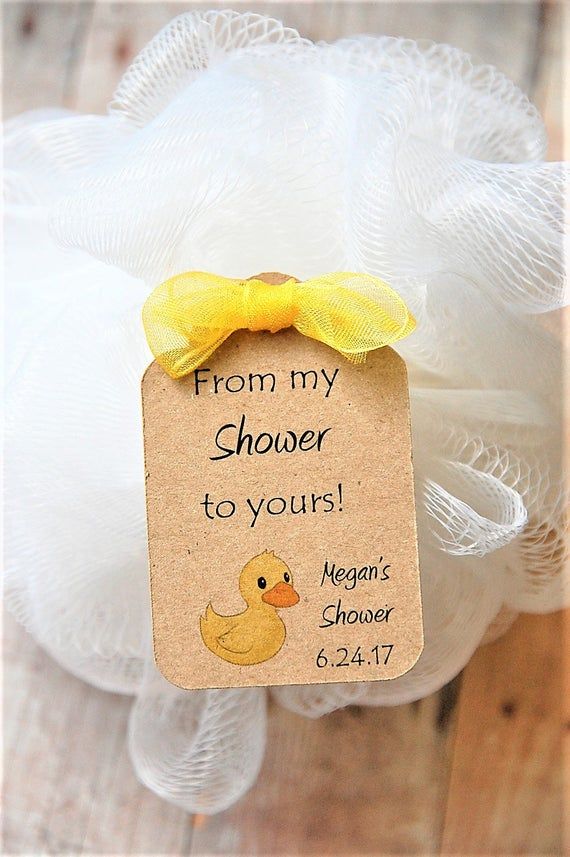 Beer houses are considered the most budgetary, but in such establishments it is crowded and noisy.
Prices in cafes and restaurants in Karlovy Vary 2022
We offer a detailed look at prices in local catering establishments of all the categories described.
The very atmosphere of Karlovy Vary is conducive to a luxurious holiday when you want to put on an evening dress and visit some expensive restaurant. There are many such places in the resort. As a rule, the most expensive of them are located at five-star hotels of the same name. Eating in an expensive establishment costs from 800 euros per person.
Dinner in a mid-range restaurant costs 350–500 kroons. For example, we wrote down the cost of dishes from the menu in order to orient how much lunch or dinner costs:
smoked trout with dill sauce and croutons - 120 kroons;
chicken liver with onions and croutons – 115 kroons;
goulash soup in bread – 95 kroons;
beef broth with dumplings – 65 kroons;
boar knee with garnish – 295 kroons;
perch fillet in white wine – 225 CZK;
reindeer loin with porcini mushrooms – 495 kroons;
grilled cheese Germelin - 115 kroons;
Caesar salad - 160 kroons;
pancakes with cream and berry sauce – 95 kroons.
From 12:00 to 15:00 pay attention to the signs at the entrance to establishments. Some restaurants at this time offer set meals for 300–400 kroons.
Budget cafes are not distinguished by the beauty of interiors, the speed of service and the style of serving dishes. But the prices attract not only tourists, but also citizens. A complex lunch in an inexpensive pub will cost about 120 kroons. The price includes soup, main course and salad. The average bill in an inexpensive pub is 250-300 crowns per person. So, some prices in a cafe in Karlovy Vary:
soups – from 50 CZK;
pork fillet baked with cheese and arugula – 149 kroons;
chicken fillet with vegetable garnish – 199 kroons;
pork with stewed cabbage and dumplings – 219 kroons;
duck with dumplings and cabbage stew – 229 kroons;
Svichkova with sour cream – 220 CZK
Street food and fast food
Street food in Karlovy Vary is quite popular, and it is also a great way to quickly and inexpensively satisfy your hunger.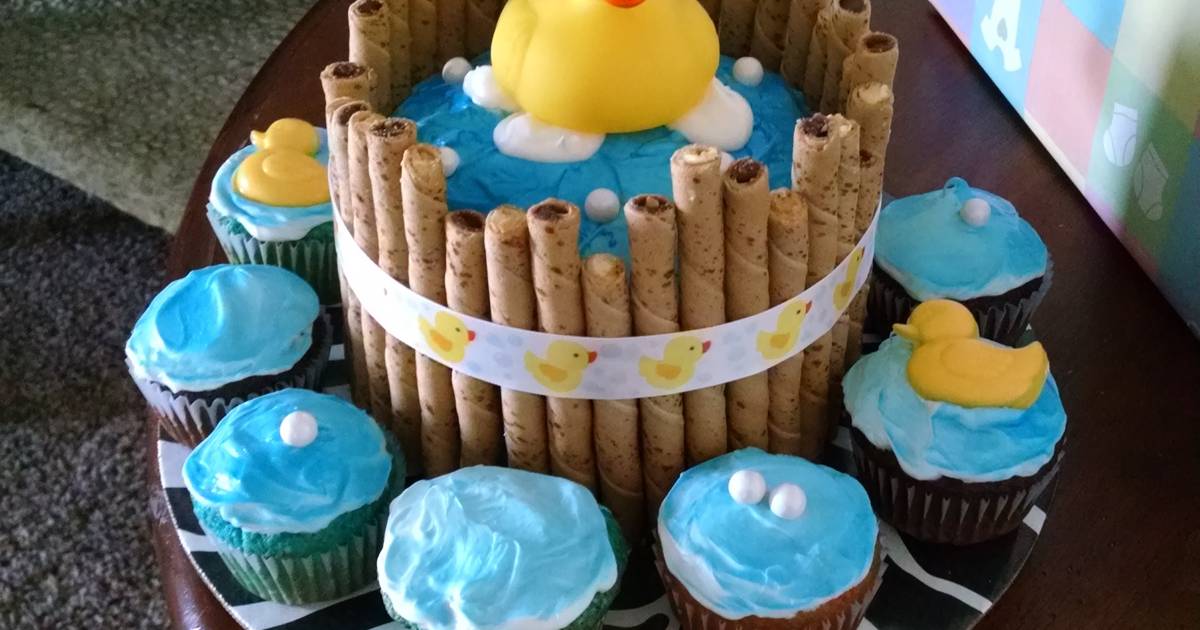 In the city center, near drinking springs and other attractions, there are tents selling Czech street food.
Be sure to try the boar knee, sweets, pastries, Czech sausages, fried cheese and, of course, beer.
At the beginning of December, Christmas markets open in the city, where you can buy souvenirs and have a hearty meal. However, as a rule, they close before the New Year, on December 26 or 27.
We offer a short overview of the cost of street food:
trdelniki – from 60 EEK;
large burgers - 150 kroons;
pork knuckle (boar knee) - from 60 kroons per 100 g;
hot dog - 110 crowns;
Czech sausages with sauces and bread - 80 kroons;
salads - from 80 kroons;
ice cream - 50 kroons.
Please note that the cost of the famous dish "boar's knee" is indicated for 100 g. One portion of the dish weighs at least 400 g, so you can safely order the knuckle for two.
You can also grab a bite to eat in the resort at one of the many fast food restaurants. A cheeseburger at McDonald's is 45 kr and a hamburger with bacon and fries is 129 kr.
Food prices in Karlovy Vary
The Czech Republic belongs to countries with democratic prices. In chain supermarkets, the cost of products is lower than the European average. However, when going to Karlovy Vary, it should be borne in mind that the resort is very popular. Therefore, near tourist attractions there are shops and shops where prices are greatly inflated.
The most affordable type of food is self-cooking. In this case, it is advisable to rent an apartment with a kitchen, and buy groceries in large stores.
Family holidays in Karlovy Vary: author's review Kidpassage
Food prices in Karlovy Vary 2022
In this section, we offer a detailed look at how much food costs in Karlovy Vary.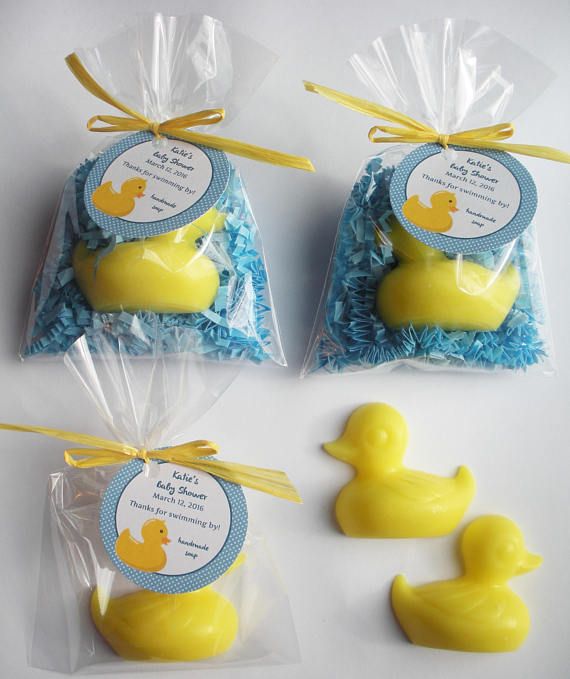 For example, we wrote out in the table some prices from the websites of local supermarkets.
| Name | Quantity | Price, kroons |
| --- | --- | --- |
| Lemons | 1 kg | 30 |
| Grape | 1 kg | 60 |
| Apples | 1 kg | 10 |
| Bananas | 1 kg | 25 |
| Tangerines | 1 kg | 35 |
| Tomatoes | 1 kg | 30 |
| Cabbage | 1 kg | 25 |
| Cucumbers | 1 kg | 20 |
| Potato | 1 kg | 17 |
| Ham | 100 g | 20 |
| Sausage in dough | 1 pc. | 12 |
| Hunting sausages | 1 kg | 200 |
| Ham | 1 kg | 220 |
| Chicken sausage | 1 kg | 170 |
| Sausages | 1 kg | 80 |
| Raw smoked sausage | 1 kg | 135 |
| Pork | 1 kg | 150 |
| Chicken | 1 kg | 60 |
| Chicken thighs | 1 kg | 80 |
| Chicken fillet | 1 kg | 180 |
| Chicken liver | 1 kg | 55 |
| Milk | 1 l | 16 |
| Curd | 250 g | 20 |
| Yogurt | 250 g | 10 |
| Edem Cheese | 1 kg | 350 |
| Mozzarella cheese | 125 g | 25 |
| Butter | 1 kg | 270 |
| Ice cream | 650 g | 35 |
| Eggs | 10 pcs. | 30 |
| Pasta | 500 g | 20 |
| Spaghetti | 500 g | 35 |
| Mayonnaise | 200 g | 25 |
| Ketchup | 500 g | 20 |
| Baguette | 1 pc. | 7 |
| Bun | 1 pc. | 9 |
| Biscuits | 50 g | 8 |
| Chocolate covered peanuts | 90 g | 23 |
| Smetana | 250 g | 25 |
| Sunflower oil | 1 l | 50 |
| Flour | 1 kg | 17 |
| Canned beans | 400 g | 17 |
| Cod liver | 150 g | 29 |
Supermarkets, shops, markets
The famous Czech spa has many shopping centers, shops and shops.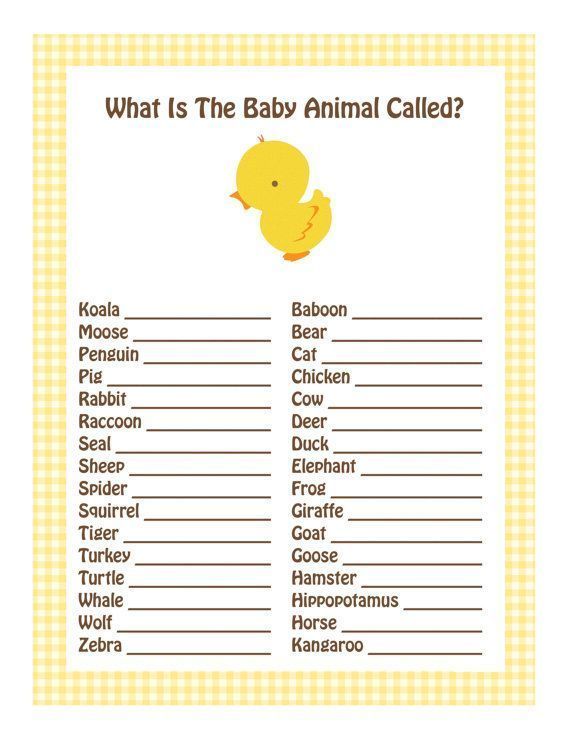 Their showcases beckon and fascinate with their bright brilliance. Eyes run up from a huge selection of souvenirs, interior products, dishes. Karlovy Vary is famous all over the world for Bohemian crystal, glass and porcelain. In local shopping centers you can buy everything your heart desires: appliances, clothes, household goods, food. Let's briefly list the largest supermarkets.
Albert is a hypermarket with a wide range of goods and food. Citizens claim that these supermarkets have the lowest cost of food in Karlovy Vary.
Globus is a shopping complex where boutiques with clothes, shoes, accessories, leisure and sports goods are concentrated. There is a grocery supermarket on its territory.
Varyada is one of the most popular local malls among tourists. For young visitors there is a playground.
Interspar and Tesko are supermarkets of well-known European retail chains.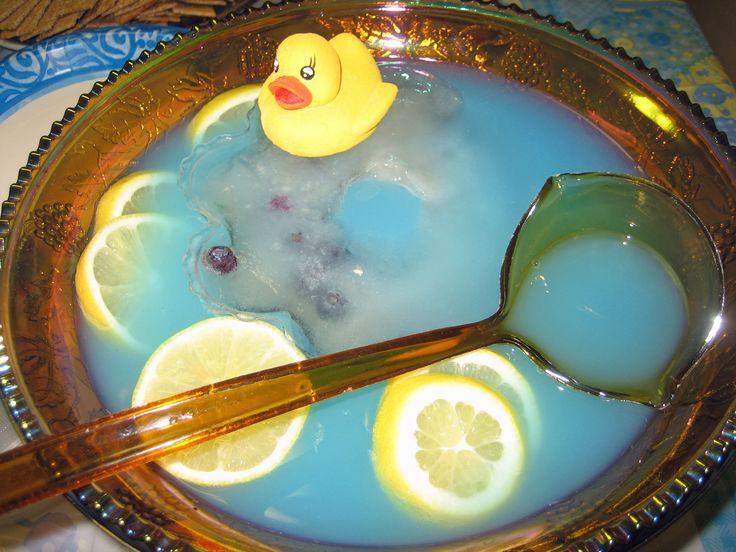 The resort also has several markets. The Central City Market is the largest of them, it is a large covered pavilion with shopping arcades. Bazaars sell fresh vegetables, fruits, herbs, farm products. By the way, in Czech, fruits are "vegetables", and vegetables are called "green".
Prices in Karlovy Vary are too high for tourists, but bargaining is not accepted in local markets and shops.
Catering in Karlovy Vary hotels
Karlovy Vary is a famous European spa that has existed for many years. All conditions for good rest and treatment are created here. At the stage of planning a trip, you can easily select any accommodation and type of food.
In the city with healing springs there are sanatoriums that promise not only a pleasant stay, but also the treatment of diseases of the gastrointestinal tract. In such sanatoriums, dietary meals should be provided. However, its quality and variety can vary greatly depending on the institution.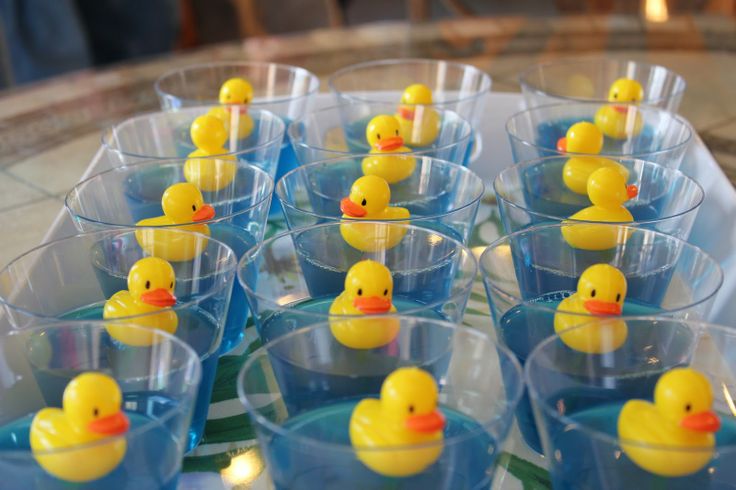 Directory of family hotels in Karlovy Vary
At the moment, only some hotels provide their guests with a classic treatment-and-prophylactic numbered diet, while the rest offer three or four diet meals in the general menu. In addition, no one monitors the strict implementation of the instructions of a nutritionist.
Food in the hotels of Karlovy Vary is designed for Europeans and does not differ in culinary delights. Most often, meals are organized according to one of three types:
menu selection;
buffet breakfasts, and lunch and dinner - a la carte;
"all inclusive".
Baby food in Karlovy Vary
One of the most important questions for the parents of young travelers is how to organize meals on vacation. Moreover, the younger the tourist, the more problematic the trip seems to be. We hasten to assure that in fact there is no reason for strong excitement.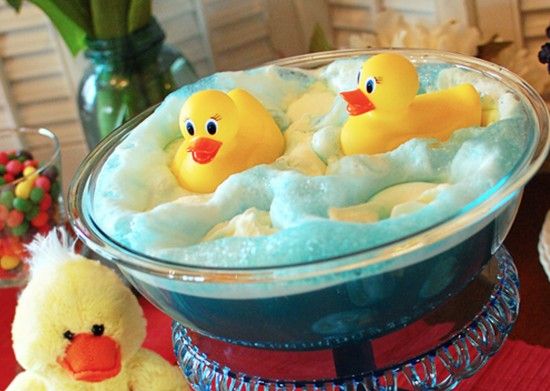 Undoubtedly, the local cuisine cannot be classified as light and healthy. Most of the dishes are not very suitable for baby food: they are too fatty and high-calorie. However, often cafes and restaurants in Karlovy Vary offer a dietary menu, from which you can always choose something for the child.
TOP 10 best entertainment for children in Karlovy Vary
For national dishes, try to offer children svičkovu with sour cream, bramborachka, baked sausages, and for dessert - trdelniki.
In every shop and supermarket you will find the familiar assortment of baby food and milk formulas. Prices for food in Karlovy Vary depend on the location of the store: the highest prices are in small shops and shops near tourist clusters. Therefore, for baby food, it is better to go to a large chain supermarket.
Tips for parents
To make your stay as comfortable as possible, Kidpassage has prepared some useful tips:
Shops are open from 9:00 to 18:00 on weekdays, on Saturdays from 9:00 to 14:00, Sunday is a day off. Supermarkets are open until 21:00.
When booking a restaurant, please specify that you need a non-smoking room. In the Czech Republic, the law banning smoking in public places has not yet entered into force.
Dairy products in Karlovy Vary are excellent for baby food, as they meet the high standards of the European Union.
Czech crowns, euros and bank cards are accepted for payment.
If you decide to undergo water treatment, you should follow a special diet.
Be careful when reading the menu. Often cafes and restaurants in Karlovy Vary make money on the inexperience and inattention of visitors. For example, in very small print at the end of the menu, they sometimes write that cutlery or napkins are included in the bill. In addition, often there may be bread, sauces or snacks on the tables, for which an additional charge is taken.
Best restaurants in Karlovy Vary
After walking and exciting excursions, you will surely want to visit the restaurant to get to know Czech culinary traditions better.