Easy baby shower foods to serve
Simple Baby Shower Food Ideas on a Budget
Thank You for Sharing!
Inside: You want to host an amazing baby shower, but you don't want to spend hours preparing or shell out a small fortune? We've got you! Here are tips to save money, plus several super simple baby shower food ideas.
Planning a baby shower? The costs can add up quickly if you aren't careful. And the category that's most likely to wreak havoc on your budget is FOOD.
So if you want baby shower food ideas that won't break the bank, keep reading! We've got several tips to help you plan a baby shower menu on a tight budget.
We've also rounded up several real examples of simple baby shower food ideas where you can control the costs by preparing them yourself or saving time by buying prepared foods.
Let's get started.
Related: How to Throw a Perfect Minimalist Baby Shower
9 Tips to Save Money on Food Costs When Planning a Baby Shower
THIS POST PROBABLY CONTAINS AFFILIATE LINKS.
IF YOU LIKE LEGAL JARGON, YOU CAN READ OUR FULL DISCLOSURE POLICY HERE.
Here are several ideas you'll want to use to slash your food costs in half (or more!) when planning your baby shower menu.
(If you just want actual recipe and food ideas, skip to the next section.)
1. Avoid mealtimes for big savings.
The biggest way to cut costs on food when planning a baby shower is to time it right — aka not during a meal time.
A more economical option is to put out a nice selection of snacks and/or desserts for guests to enjoy.
2. Find a co-host and split the cost.
Simple math here: divide the cost in half (or thirds!) and your out-of-pocket expenses shrink. If you and another family member or friend — or even a group of friends! — can co-host a shower, it eases the financial burden on everyone.
There's no need for a five-course meal or a dozen different desserts, especially if you're planning a low-key affair. Keep your menu simple and streamlined to save money (and your sanity!).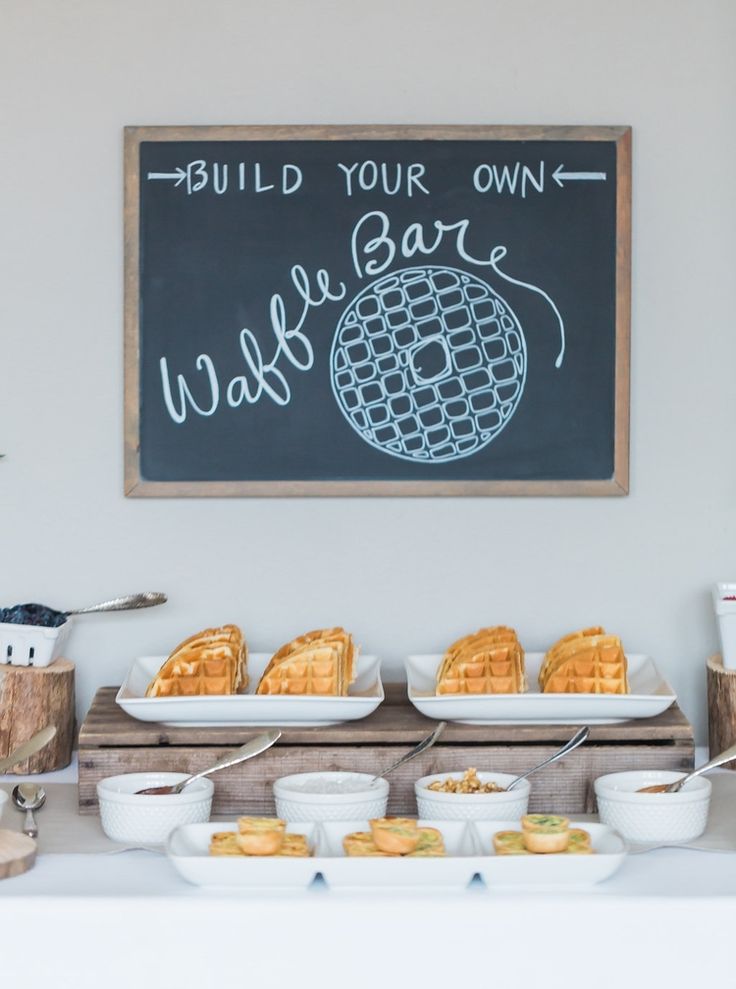 When you avoid mealtimes, your costs already go down. But don't make the mistake of then overdoing the appetizers.
You could do a few simple appetizers and 1-2 desserts. Or you could do JUST desserts (I've never seen a baby shower without desserts, which is why I didn't suggest just appetizers).
4. Presentation matters.
This tip goes hand in hand with the above point. A inexpensive and/or simple menu doesn't have to be boring, and presentation can make even the most basic spread look fabulous.
Pinterest is your BFF here. Get inspired and re-create a beautiful spread on a budget. Guests will never know you didn't spend that much! 
5. Be your own caterer.
Having an event catered is expensive. No question about it. Plan to prepare and serve the food yourself (or recruit family and friends to help!) for a budget-friendly baby shower.
6. Skip the alcohol.
It goes without saying…alcohol ain't cheap. If you want to plan a baby shower on a tiny budget, skipping the cocktails is one way to go.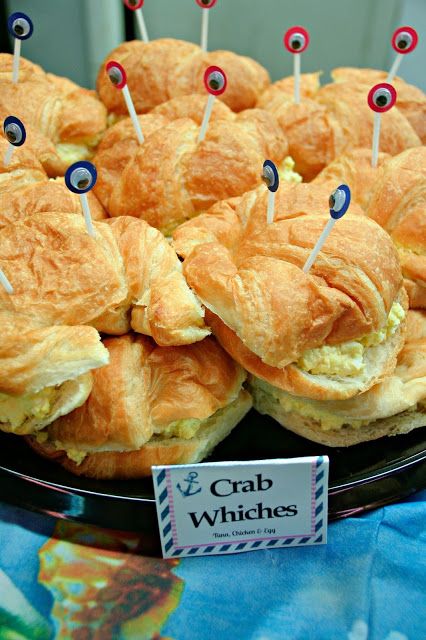 If you can't see yourself nixing alcohol from the menu, do your research and find some festive (yet cost-effective) drink recipes to offer guests.
Stick to water with fruit, an easy punch recipe and of course, coffee.
7. Shop around to find the best price on food and supplies.
Food can be bought for a fraction of the cost at discount stores (like Aldi!) and still tastes every bit as good. You can also shop in bulk — usually at a lower price per unit — at warehouse stores like Costco.
When shopping for supplies (paper plates, napkins, streamers, etc), be sure to check your local dollar stores for huge bargains.
8. Consider making it a potluck (see creative ideas!).
No one says you need to shoulder the burden of baby shower costs alone. You can take it beyond splitting the costs with one or two friends.
Is your crowd a tightknit group of family and friends coming together to celebrate a new baby? If so, it's totally appropriate to ask everyone to bring along a side dish or dessert.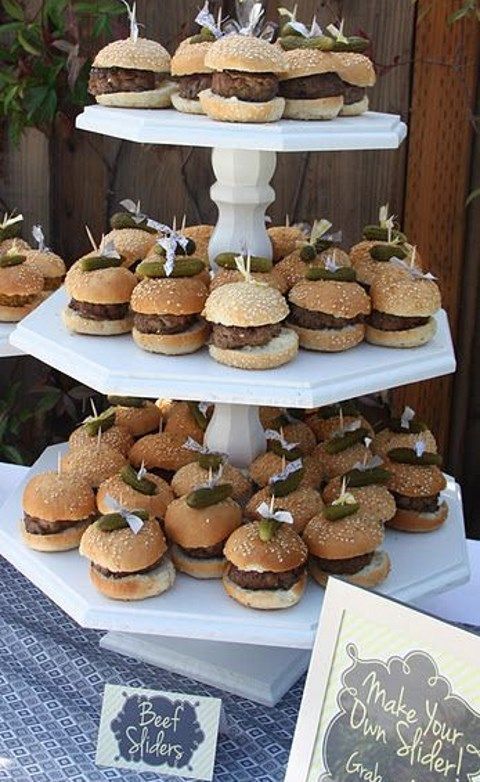 Don't want to go this route? That's okay.
Here's a fun alternative to try instead: Ask guests to bring classic pregnancy craving foods along. Then, set up a "cravings table" for everyone to sample from.
You can provide a few additional items, but make the cravings table the focus of the event.
Another trendy and easy idea is to do a charcuterie board theme. Get 4+ friends to bring various ingredients. You can divide and conquer, with one person covering 1-2 categories (you don't need all of these to make it work):
Deli Meats
Cheeses
Spreads &Dips
Fruits
Olives & Pickles
Nuts & Crackers
Chocolate
Make and serve these simple vanilla cupcakes as your one dessert to go with it.
9. If you can't avoid a meal, consider a self-serve buffet.
Another affordable option could be a buffet-style menu. Here are a few ideas:
Brunch – Include breakfast pastries, a fruit platter, and a coffee bar (see if you can borrow a Keurig!). A waffle bar with toppings could be another fun option.
Tacos – Set out taco meat, hard and soft shells, cheese, sour cream, salsa, lettuce, and tomatoes.
Salad – This might consist of different types of lettuce, fresh fruits and vegetables, nuts, cheeses, and an assortment of dressings.
Soup – Borrow some slow cookers and make big batches of several types of soups to serve. You can also include soup fixings like shredded cheese and a variety of breads, croutons or crackers.
There are so many options. This crowd-pleasing choice will save both money and time.
Simple Baby Shower Food Ideas on a Budget: From Appetizers to Desserts
The key to keeping these items low budget is to apply the above tips.
Remember you only need 2-3 appetizers (make sure on is vegetarian friendly!), and 1-2 desserts max. Only do more if it truly brings you joy.
You don't need to go crazy, and you don't need to please everyone.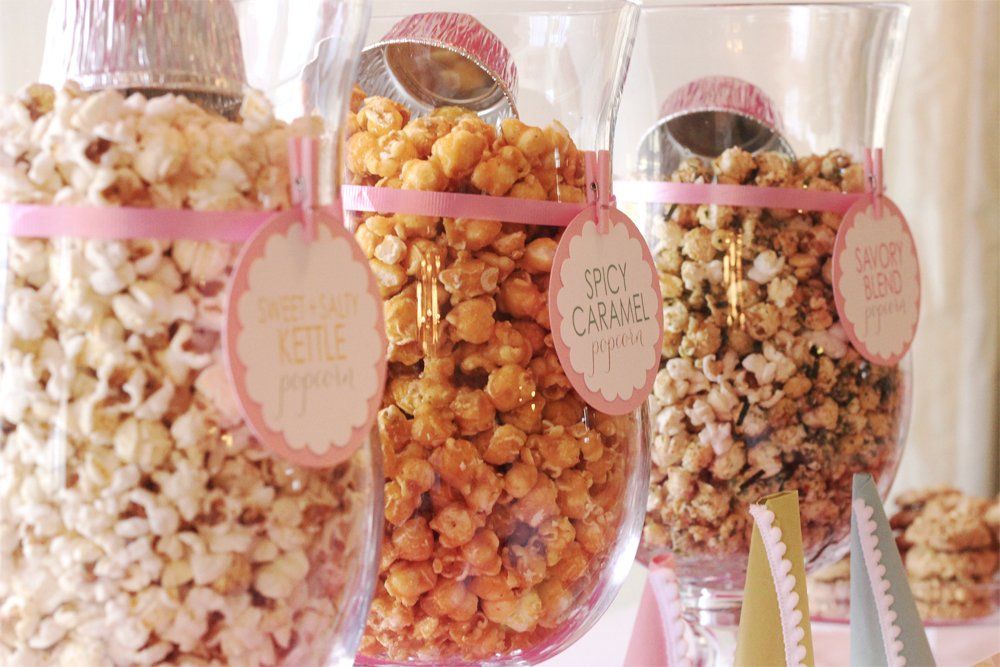 Although I will recommend asking the mom-to-be what her favorite appetizer is and any diet restrictions, and make sure to include it.
These are grouped by category, with several recipes for each one. Hopefully you can find a few things that work for your event.
1. Crockpot Meatballs
These are SO easy to make! Just dump frozen meatballs in a crockpot, add a sweet or savory sauce of your choice, and boom, done.
Put a bowl of toothpicks next to the crockpot, and call it a day.
If you need specific recipes, here are a few that look delicious (#1 is esp. easy and delicious!):
Crockpot Grape Jelly & BBQ Meatballs
Honey Garlic Crockpot Meatballs
Best Crockpot Meatballs
For more easy crockpot ideas, from meats to dips, THIS post has great ideas.
2. Chips & Dip
This can be a super easy category with both hot and cold dip options, depending on the season and/or your budget.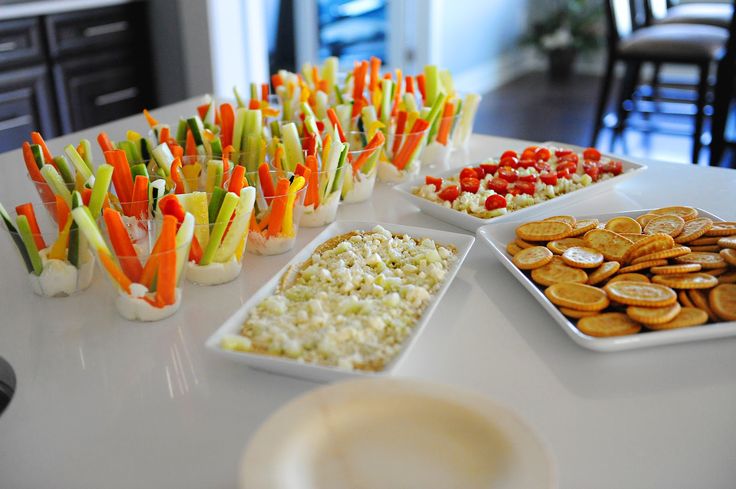 Pita chips with layered hummus dip (warning: lots of chopping)
Tortilla chips with guacamole, Pico de Gallo, or 7 layer dip
Pita or Tortilla chips with an easy hot dip
3. Fruit & Dip
Sensing a theme yet? Dips can be super easy. You can get them pre-made at Costco or your local grocery store, or you can make them yourself.
Popular pairings for fruit are:
caramel dip with apple slices (bathe these in lemon water)
cream cheese fruit dip with strawberries
melted chocolate with strawberries or pineapple
4. Bread & Dip/Spread
This can be as simple or as complicated as you want. Grab a baguette or pita bread, slice it up and pair it with one of these dips.
Here are some recipe ideas:
Herb & Olive Oil Dip
Slow Cooker Spinach Artichoke Dip
Beer Cheese Dip (with bread bowl)
5.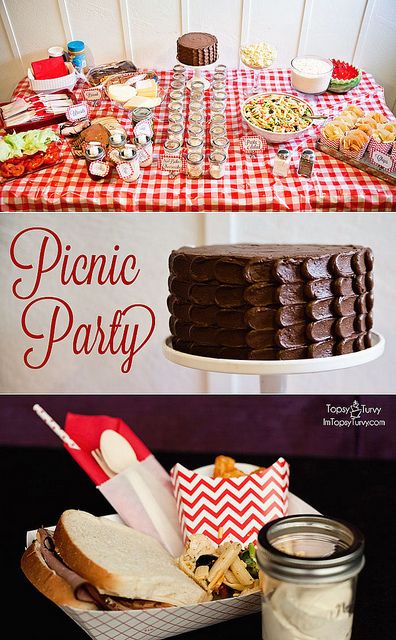 Veggie Tray (with dip, of course!)
Make sure to include a couple different dips, such as hummus and veggie dip.
With this option, go easy on yourself and buy the dips from the grocery store. Your time is valuable, and the savings is negligible.
Of course, if you have a favorite homemade veggie dip that you think kicks the store version's butt, by all means, go for it!
6. Chicken or Egg Salad Sliders
Chicken salad or egg salad are great options to make in advance that keep well in the fridge. You can also opt to pre-buy these (I've seen chicken salad at Costco!).
Pair with Hawaiian sweet rolls.
You can put the sandwiches together in advance, but I recommend keeping them separate and let your guests make their own to eliminate soggy leftover sandwiches.
7. Cold Salads
Another easy to prepare in advance option, OR purchase them from your local prepared food section.
Here are a few ideas:
Easy Creamy Potato Salad
Amish Macaroni Salad
Easy Greek Salad
Although for this one, I highly recommend going with the prepared food options.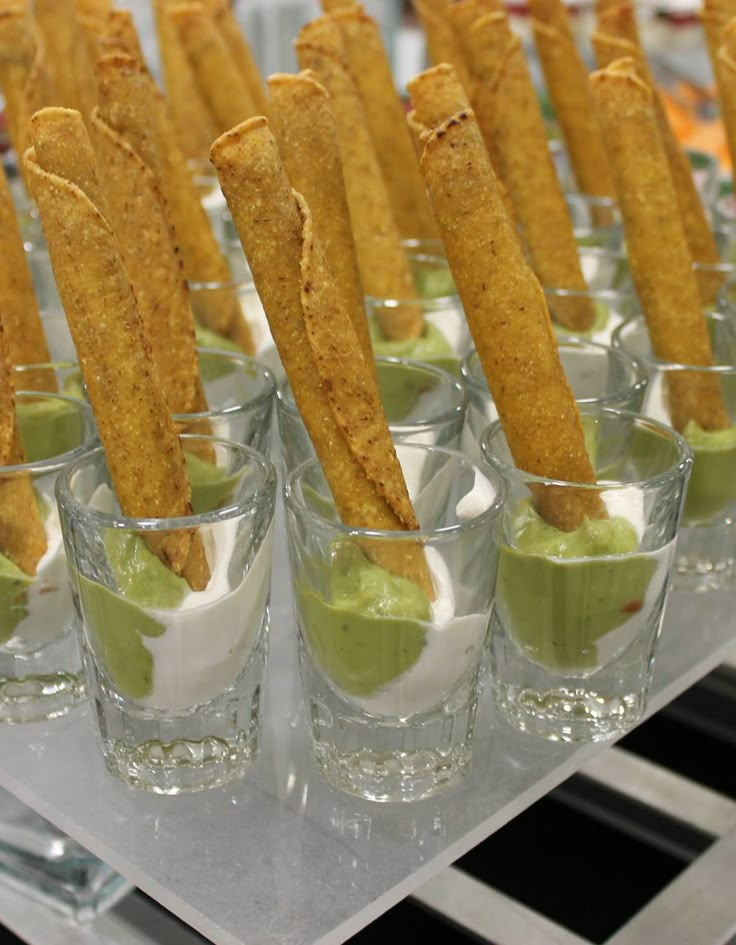 So easy, and the cost-savings of doing it yourself is probably negligible.
8. Cookies or Bars
Cookies can be super complicated, but they don't need to be. You don't need royal frosting, decorated like an artist cookies.
Try simple sugar cookies without frosting, cut into baby shower shapes. Or go with a simple dessert bar for an even easier dessert.
Related: 15 Things to Do at a Baby Shower Besides Games
9. Cupcakes
You don't get much easier than cupcakes. Go with a simple vanilla cupcake with vanilla frosting for maximum ease (you can dye it pink or blue if you know baby's gender).
You can even get by without purchasing frosting tips by using a gallon-sized ziplock bag to pipe the frosting onto the cupcakes.
10. Candy
Candy is a super simple way to make a dessert table look colorful and pretty. Borrow some glass vases and bowls to put these on display.
Choose colors and candies based on theme.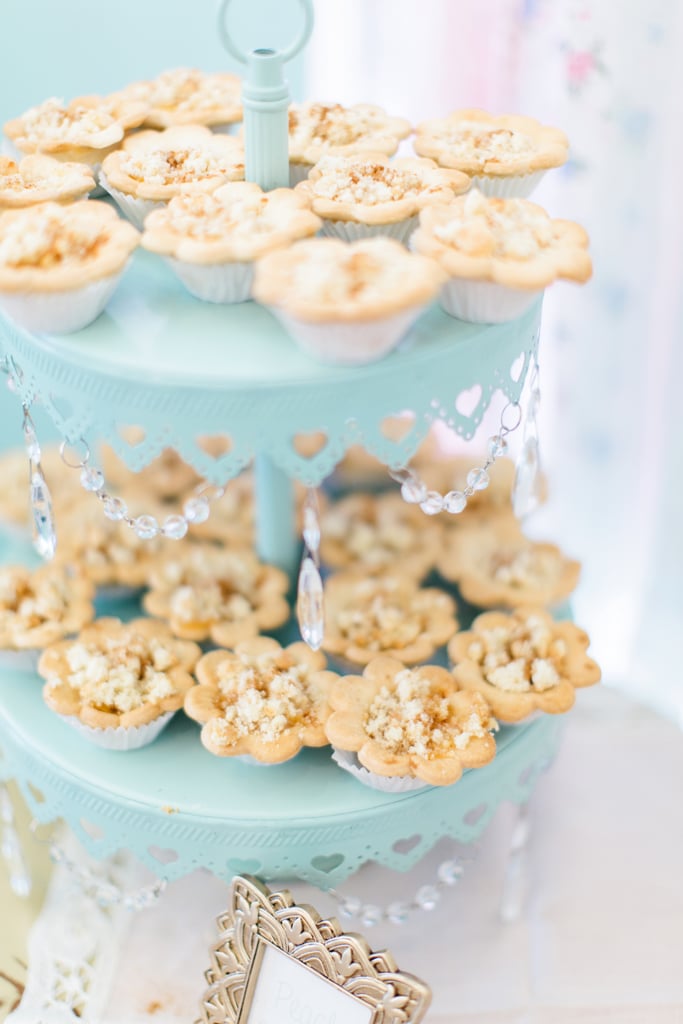 Buy in bulk to save money, but going with candy can save you so much time, too!
You could even offer little favor bags at the candy table for guests to put together a to-go bag. Getting favors and food done in one fell swoop just makes sense. Plus it's clutter-free!
You Might Also Like: Eco-Friendly Baby Shower Favors for a Sustainable Shower
Don't Be Afraid to Host a Simple Baby Shower
As you can see, there are so many ways to cut costs when planning the menu for a baby shower.
It doesn't need to be a super expensive endeavor. Your guest of honor will so appreciate the time and effort you put into celebrating her special day.
She's probably not going to look back on her baby shower and think, man, I wish the hosts had worked harder on that baby shower food. She'll look back and remember WHO was there, and maybe what gifts she received.
So don't be afraid to divide the work if at all possible, and keep it simple.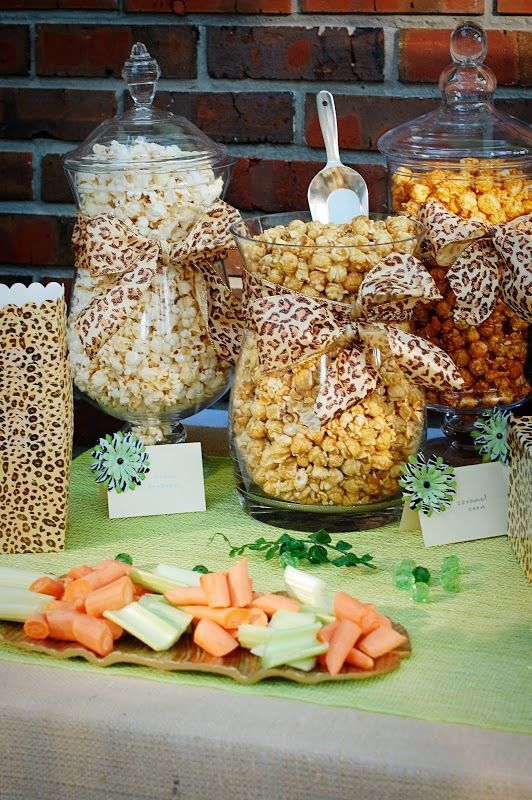 You'll save a ton, enjoy the shower itself more, and no one will know the difference.
Read Next: 25 Inexpensive Baby Shower Gifts – Both Practical & Affordable
Amy Thetford
Amy is a freelance writer and blogger who homeschools her tribe of tiny humans while pursuing her lifelong dream of becoming a published author. She is fueled by coffee and the desire to do ALL. THE. THINGS. She has the attention span of a squirrel, though somehow manages to make it through each day with everyone fed and happy (well, mostly happy! Ha!) while striving to make every tomorrow better than the last. You can hear more of what she has to say over at Real Talk with Amy, where she blogs about all things motherhood.
Thank You for Sharing!
25 Perfect Baby Shower Food Ideas on a Budget – Instacart
Throwing a fun, memorable party to celebrate the new arrival in your life doesn't have to break the bank. You can decorate a party or backyard and prepare a tasty menu affordably without compromising on quality—it just takes planning.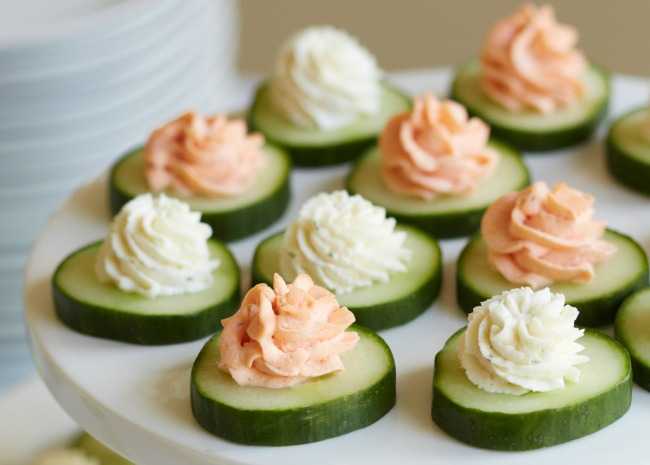 If you're stuck and don't know where to start, these baby shower food ideas on a budget will get the ball rolling.
How to throw a baby shower on a budget
Before we get into baby shower food ideas, these are our cost-cutting tips for throwing a wonderful baby shower on a budget.
1. Don't host at mealtimes
If you host a baby shower at mealtimes, you'll have to serve full meals, which can be expensive. Instead, throw your baby shower between meals, so you can serve only appetizers and sweet snacks. 2 p.m. is a popular time for these events.
2. Keep a pared-down guest list
On average, guests eat around 5 pieces of food at baby showers. The more people you invite, the costlier the event will be.
3. Ask guests to bring food or drinks
If you still want a full party but can't afford to feed everyone, ask your guests to bring over food or drinks. It will be a baby-shower-meets-potluck type of event, which can be a lot of fun.
4. Choose local, seasonal ingredients
The cheapest food for a baby shower is the one that's local and in season.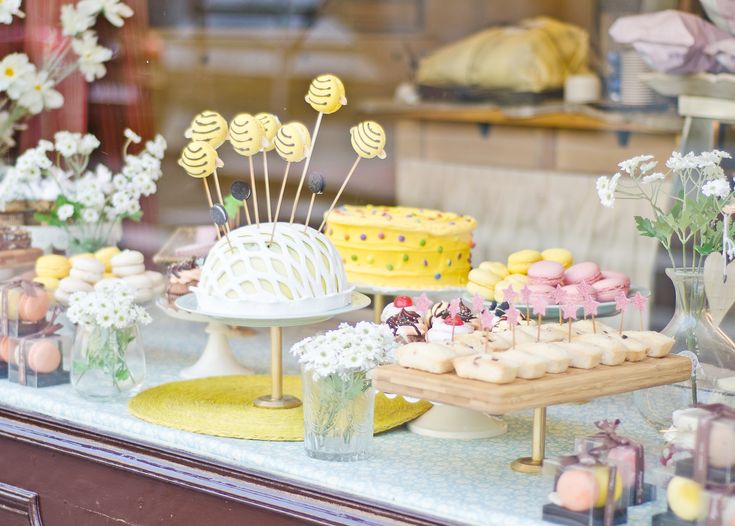 Research what fresh produce is cheapest, then come up with recipes using those ingredients.
Following a themed menu can help you pinch pennies. For example, if you're using chicken for 1 appetizer, make sure to include it in another snack. This way, you don't have to buy as many ingredients and end up saving money.
6. Ditch the fully stocked bar
Choose just 1 or 2 drinks to serve—preferably non-alcoholic for baby showers. No need to keep a handful of spirits and mixers on hand.
7. Make your own decorations
DIY the décor using things you already have at home. Visiting a thrift store can also help you throw a stylish baby shower for cheap.
Affordable appetizers for a baby shower
Plate up these tasty, budget-friendly appetizers for your guests.
1. Ham and cheese sliders
Ham and cheese sliders are simple, easy to make, and affordable.
2. Pulled pork buns
Pulled pork sliders are also a popular snack for baby showers.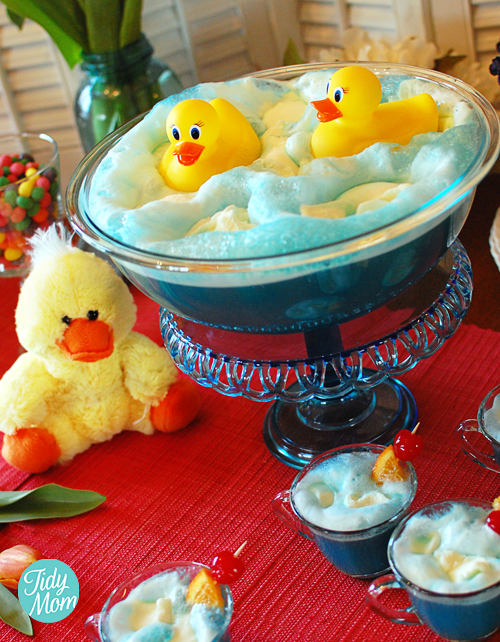 Don't skip out on the barbecue sauce.
3. Turkey cheddar hot pinwheels
With pre-made pizza dough, deli turkey slices, and cheddar cheese, you can make this comforting finger food.
4. Tomato and broccoli mini quiches
Quiches are sophisticated but surprisingly cheap to make. For this version, use ripe sliced tomatoes and broccoli florets for the filling.
5. Hummus and roasted veg toast
Spread homemade or storebought hummus on toasted bread and top with an assortment of roasted veggies.
6. Build-your-own chili
If you're looking for a more filling snack, chili is the way to go. Let your guests add their own toppings.
7. Potato skins with bacon
Hollowed-out baked potatoes, bacon, and sour cream make the perfect appetizer. It's easy to eat and packed with flavor.
8. Summer pasta salad
For something lighter, serve individual portions of pasta salad. Toss fusilli and whatever veggies are in season in olive oil and a pinch of salt.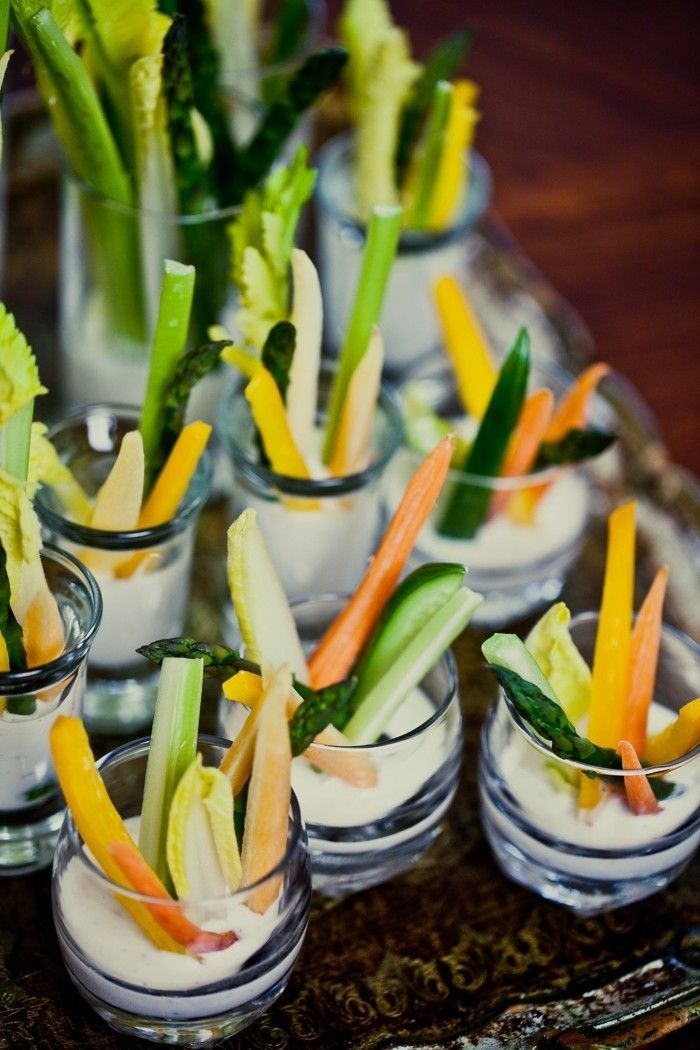 9. Deep-fried pickles
Pickles are a popular satisfying snack among many moms-to-be. Set out a plate of deep-fried pickles with ranch dressing on the side.
10. Babies in a blanket
Give pigs in a blanket a twist. Wrap the dough around the sausage so it looks like a swaddled baby and add chocolate sprinkles for the eyes.
11. Grape jelly wieners
Toss smokies in a grape jelly and ketchup mixture, then serve on toothpicks.
12. Barbecue meatballs
Another hearty appetizer, meatballs doused in barbecue sauce are a crowd-pleaser.
13. Tater tot casserole
Tater tot casserole is pretty inexpensive to make. Use a blend of affordable cheeses to take this comfort food to the next level.
14. Chicken salad sandwiches
Spread chicken salad on soft white sandwich bread and serve with an olive and a toothpick on top.
15. Pesto chicken tea sandwiches
Grilled chicken and basil pesto is another great combination. Cut the sandwiches into quarters so they're easier to eat.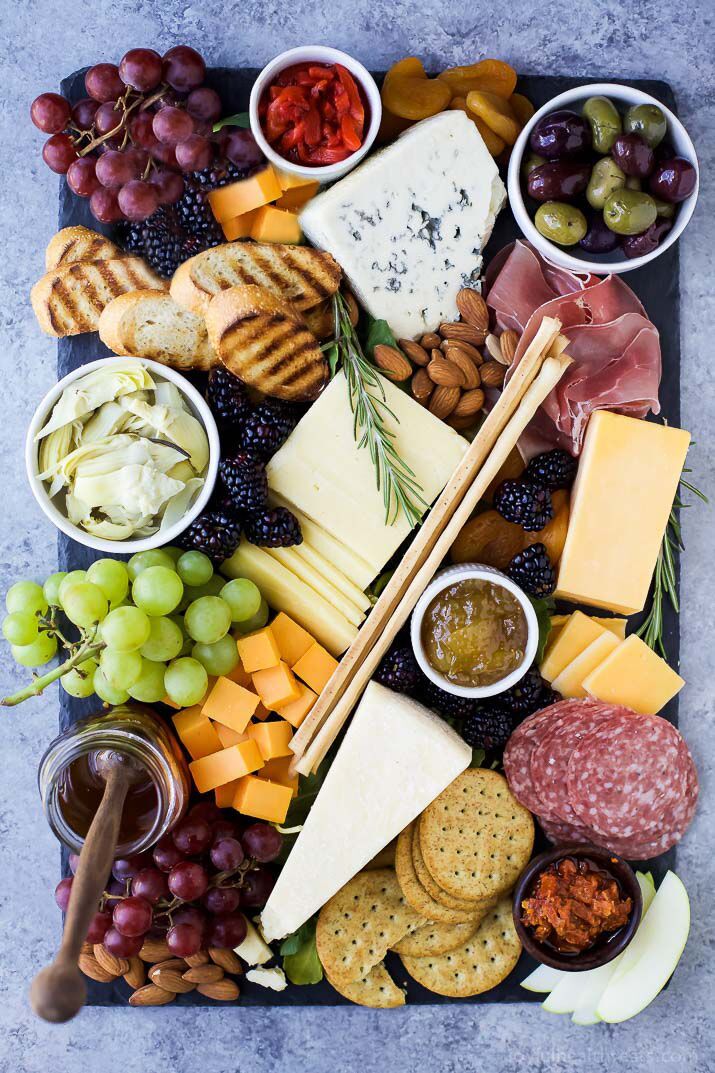 16. Hamburger meat empanadas
Pie crust and hamburger meat can be turned into delicious empanadas. Salsa makes for a great dipping sauce.
17. Cheese pizza bites
Make finger food pizza bites using a cupcake tin, pizza dough, pizza sauce, and shredded cheese.
Cheap desserts and treats for baby showers
What's a party without something sweet? These cheap recipes for a baby shower will satisfy your sweet tooth without going over budget.
1. Gendered rice crispy treats
Rice crispy treats are cheap to make. They only call for margarine, marshmallows, and puffed rice. Add red or blue food dye for a gendered twist.
2. Carrot cupcakes
Not into gender-themed desserts? You will probably love carrot cupcakes. Making your own is cheaper than getting it from the store—and surprisingly easy!
3. Fruit on a skewer
Pierce a skewer through pieces of fruit for a healthy snack. Grapes, banana, strawberry, apple—whatever is in season.
4. Caramel apples
In the fall, when apples are abundant, caramel apple slices hit the spot. 
5. Waffle bites
Waffle mix is inexpensive, so why not make waffle bites? Cut a waffle into fourths and top with fruits, caramel, or chocolate.
6. Decorated sugar cookies
Take sugar cookies to the next level by decorating them. All you'll need is icing, food dye, and a piping bag.
7. Ice cream sundaes
Sundaes are perfect for summer baby showers. Choose 1 ice cream flavor and let your guests pick their toppings—pretzels, caramel drizzle, and chocolate chips are just some of the options.
8. S'mores bar
Set up a s'mores bar for a DIY dessert. You'll need graham crackers, chocolate bars, and marshmallows. Don't forget skewers and a few candles.
Save time and money with a little help from a friend
You probably have a clearer picture of what you'll serve at your budget-friendly baby shower, right? Now comes the fun part: creating invites, making a playlist, and decorating the space.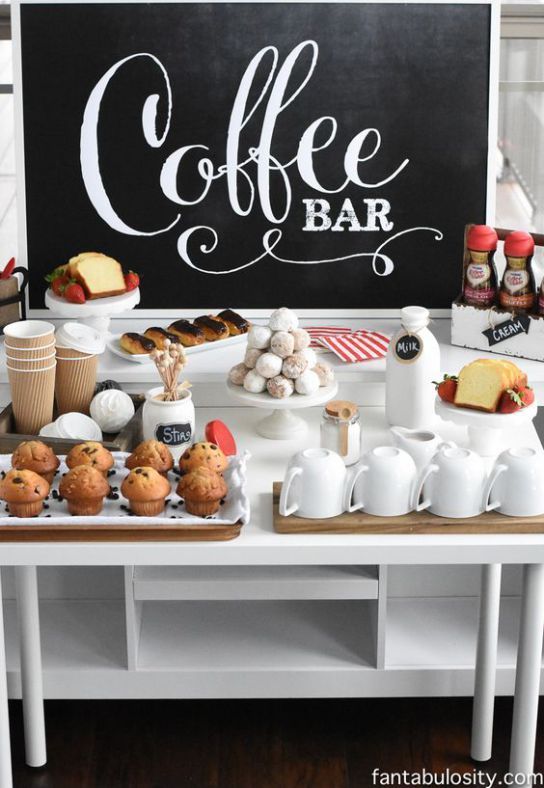 What's not so fun is doing the grocery runs—but, fortunately, you can leave that to Instacart. Order everything you need with just a few clicks and focus on the party. You may also want to check out current deals from our retailers.
Grab it now on Instacart:
Instacart
Instacart is the leading grocery technology company in North America, partnering with more than 900 national, regional and local retail brands to deliver from more than 75,000 stores across more than 13,000 cities in North America. To read more Instacart posts, you can browse the company blog or search by keyword using the search bar at the top of the page.
What to cook for a child for dinner from 1 to 7 years old: recipes
Proven dinner recipes for children from 1 to 7 years old with step by step photos, calories and cooking time. Stews, meatballs, zrazy, casseroles, vegetable dishes, stewed and baked, steamed.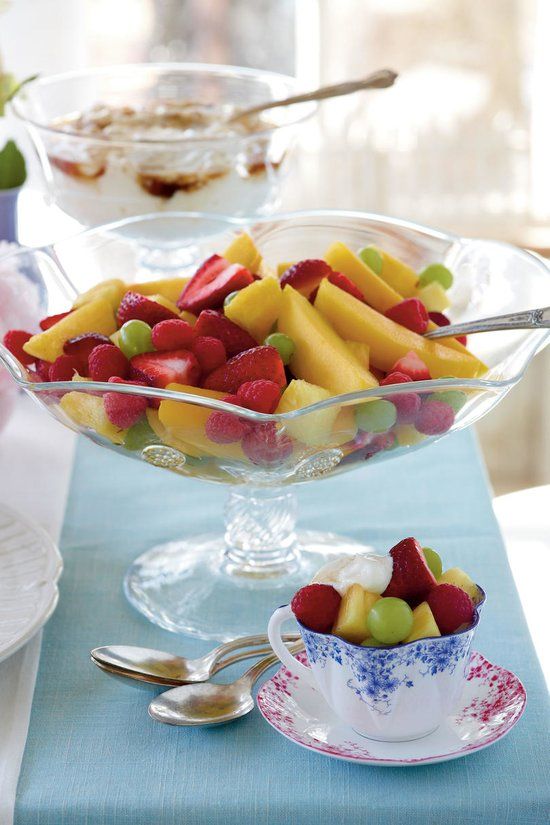 Steamed meatballs cooked according to this recipe are not only very tasty, but also healthy.
Turkey is one of the most dietary and hypoallergenic types of meat, especially if you steam it instead of frying.
Soup with meatballs, cooked in a slow cooker, will surely appeal to children especially.
These adorable chicken hedgehogs made with minced meat and steamed rice immediately attract attention with their interesting appearance.
Many housewives have long bought a miracle of technology - a slow cooker. Therefore, I offer you a modern way of cooking traditional Ukrainian borscht.
Crackers or bread are often added to classic cutlets. I wanted to make a dietary version of cutlets, but in such a way that the taste was as close as possible to the classic one.
Very tender meatballs with just two ingredients - chicken and broccoli. To make the cutlets as useful as possible, I do not fry them, but bake them in the oven.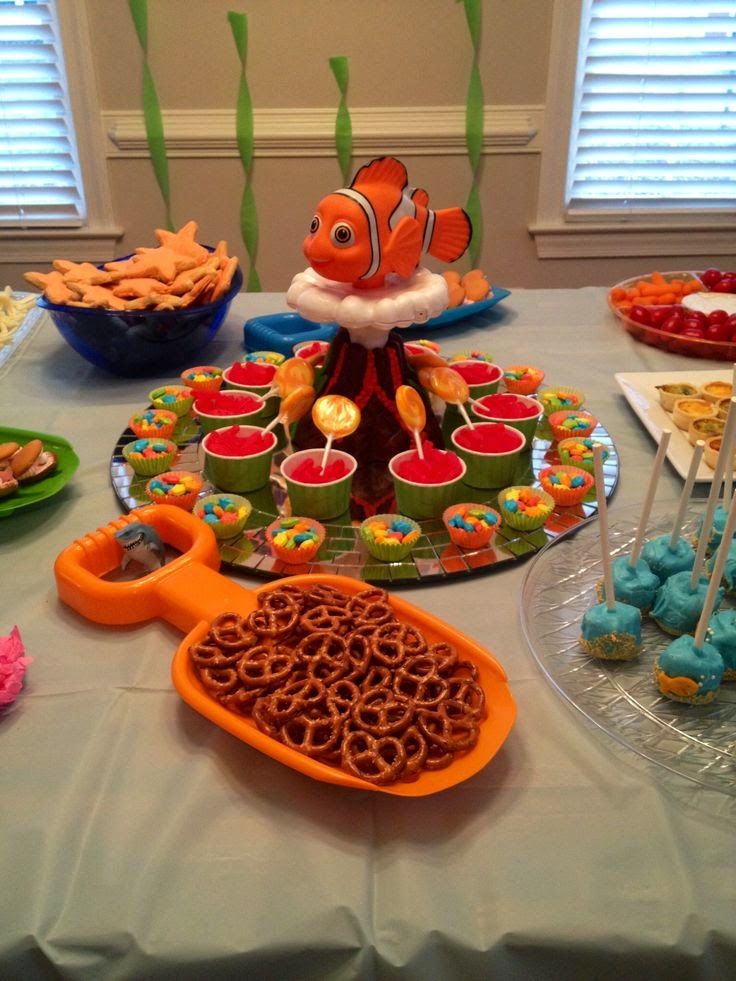 Very tasty and healthy fish soup with rice, celery and vegetables I cook with salmon.
Creamy soup with green peas and cauliflower can be made with fresh vegetables or use your own freezer stock.
If your children are not very fond of cutlets, and even more so zucchini, prepare chopped turkey cutlets for them.
A very light, dietary dinner made from simple and healthy products that will definitely not add extra pounds to you on the eve of the summer season.
This tender and juicy dish can be prepared for both children and the whole family.
Gratin is a great option for a full dinner, featuring healthy cauliflower and tender turkey, all topped off with a creamy sauce and cheese.
"What would you cook so that everyone at home would eat it?" I often ask myself this question.
Liver soufflé with carrots - and the child is happy to eat? After all, the healthy is usually considered not the most delicious .. But I will prove that the liver soufflé is an amazing exception!
Fish baked in an omelette like in a kindergarten - a dish that is absolutely predictable in taste.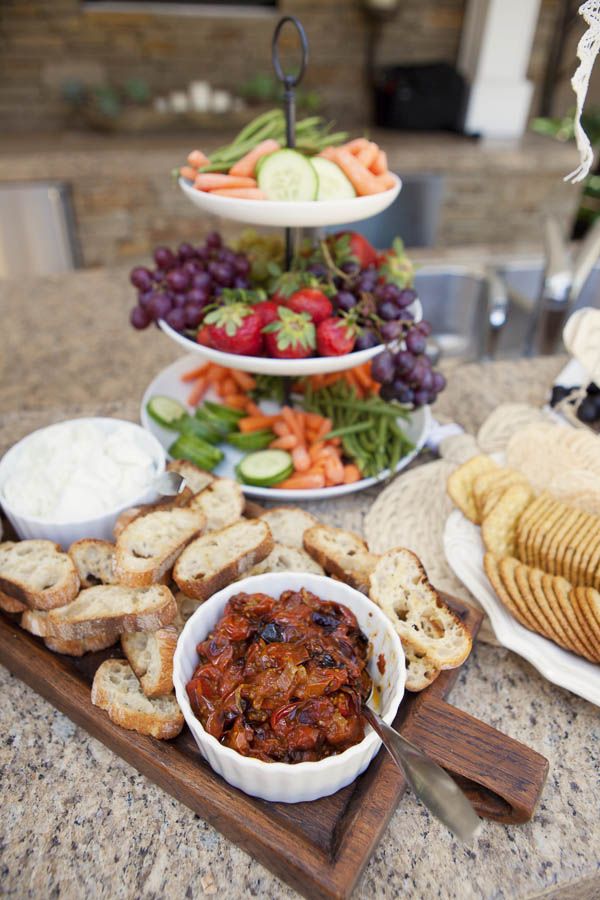 If you adhere to proper nutrition, then cook chicken meatballs with vegetables and treat yourself to delicious, healthy and dietary food.
I would never have thought that rabbit meatballs like in kindergarten can be so tender and juicy!
Boiled pasta baked with eggs, as in kindergarten, is suitable not only for a children's table, but can also be an interesting side dish for people on a diet (suitable for diets No. 3, No. 4c, diets No. 6, 7, 8, 10 , 11 and 15).
Fish patties with vegetables baked like in kindergarten - quite an interesting dish.
Delicious, hearty and healthy chopped chicken fillet with scrambled eggs and vegetables, cooked like in a kindergarten, the whole family will like it.
Fish dishes must be present on the menu of both children and adults.
If you want to treat your family with Stroganoff cookies cooked in the same way as in kindergarten, then you will need to follow the technology of creating this dish, because it is prepared without frying.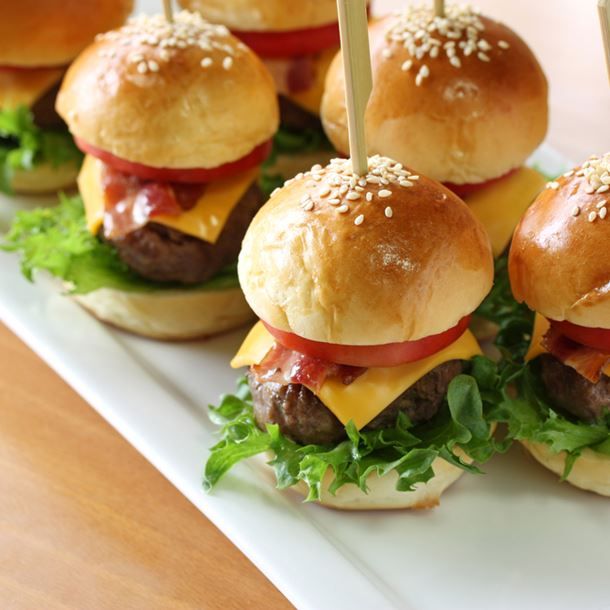 Rabbit cutlets will perfectly diversify the children's menu. Rabbit meat is usually well received even by those children who do not like beef or poultry.
Fish is introduced into the diet of children quite early. It is prepared in different ways, including in the form of cutlets.
Kindergarten meals are very often on my home menu.
Pleased the family with another dish according to kindergarten recipes - beef patties like in kindergarten.
Another recipe for kindergarten food. It's simple: a minimum of ingredients, the result pleased everyone.
Kindergarten recipes are different from our daily meals. Here you will not find any special aromas and bright tastes.
Kneli - a dish very similar in composition to meatballs - the same round shape, the same rice in the composition and just as tasty, so let's make and try!
Zrazy are not simple meatballs, these are meatballs with a surprise - another way to attract the child's attention and, I hope, the desire to try it out.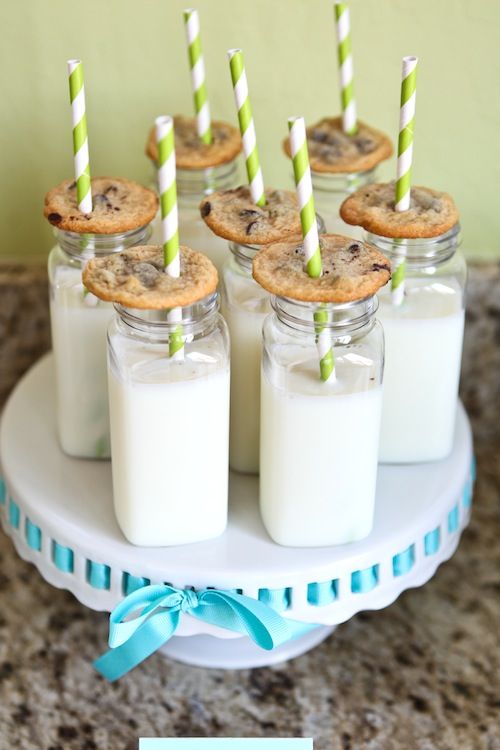 Another variant of a meat dish that diversifies the menu of your little child.
For some reason, it always seemed to me that it took me half a day to make dumplings.
Today we will have a gastronomic journey on a kindergarten scale.
And today there will be rice for dinner again! But not simple, the one with a cutlet or fish meatballs.
Pancakes from the liver - one of the options for the "right" dinner for preschoolers.
Your preschooler loves potatoes and doesn't refuse meat?! So, this kindergarten recipe will definitely please him.
The game is a game, but lunch is on schedule. Today, the "Menu of the Week" will teach you how to cook hedgehogs with stewed cabbage.
Sauteed Liver - Juicy and airy, similar to a whipped soufflé recipe. And despite the specific smell of offal, it occupies a leading position in the kindergarten menu.
Today we have kindergarten-like gravy with boiled potatoes and those same pickle slices on the menu.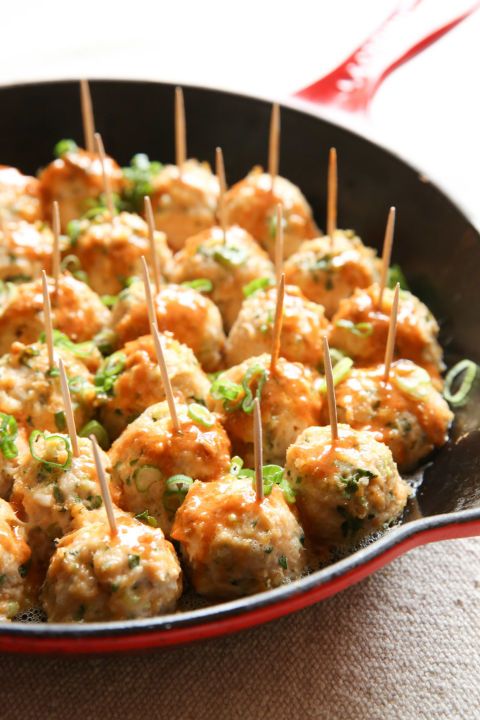 Fish meatballs are almost the favorite food of preschool children. Children with an enviable appetite gobble up soft, very juicy and fragrant "balls" and, as a rule, ask for supplements.
Kindergarten cabbage rolls are a vivid example of how a change in the places of gastronomic components can ultimately change the culinary "sum".
tips, recommendations and examples of dishes
Contents
What should not be on the festive table
Beautiful and tasty snacks
Every mother wants a special day of the year - the birthday of her child, to be bright, special and memorable . At 2 years old, the child does not have any special wishes about what the holiday should be, so the mother herself must carefully think through and organize everything so that it is interesting to everyone who is invited, especially children.
A child's birthday should be bright, colorful and interesting
Most parents prefer to spend the holiday at home, it's more convenient.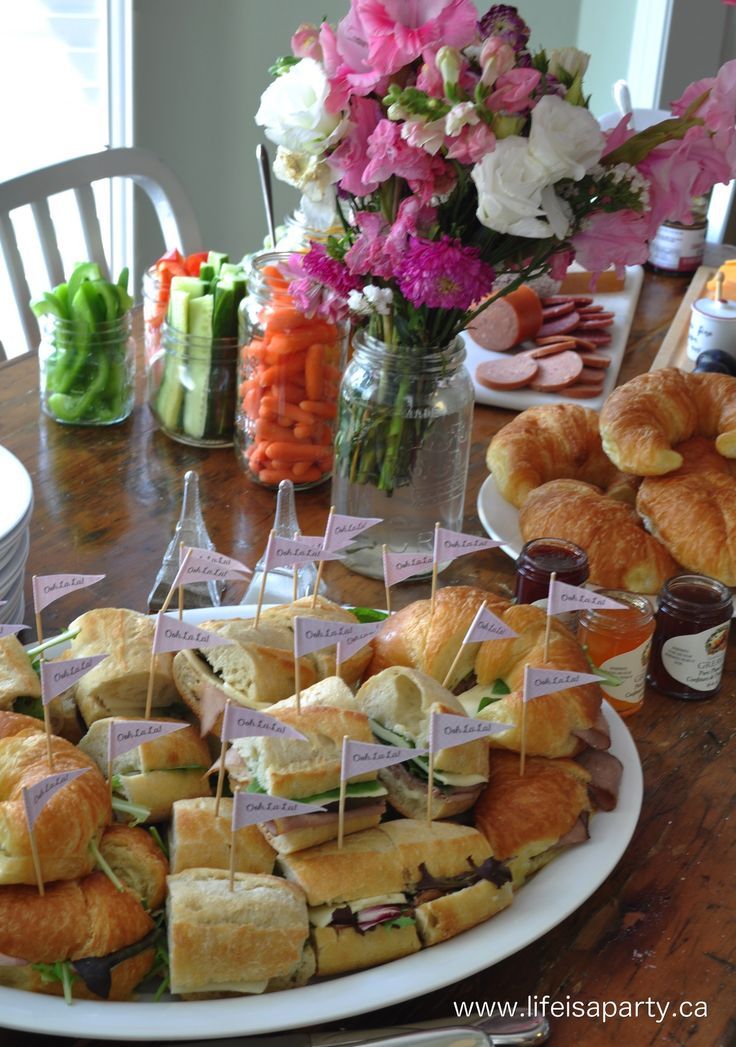 Contests, clown, animation - all this can be ordered at home, but the menu is a little more complicated. It is necessary to prepare such dishes that would be tasty, healthy and served on the table in a special way in order to attract the attention of children, and they wanted to try them.
What dishes to choose, what to serve first at the table and how to serve everything, all these questions are asked by all mothers who are preparing a birthday for their 2 year old baby.
What should not be on the holiday table
There are small food restrictions that every mother must adhere to if she wants to organize a holiday for a 2 year old child and his friends. At this age, not all foods and dishes can be eaten, so the main thing when compiling a birthday menu:
no salty, spicy and fatty dishes;
dishes with pepper, mayonnaise sauce and garlic are not welcome on the table;
smoked meats are also better to remove;
do not experiment by mixing many different foods in one dish;
remove from the menu fresh fruits and vegetables that can cause allergies;
do not put on the table fish dishes with bones, grapes, fruits with a rough skin and things that a child can choke on, set aside for the holidays of the older generation;
Fruits and vegetables that can stain clothing should be kept to a minimum.
Beautiful and tasty snacks
Canape sandwiches have become very popular in the children's menu lately. In order for them to interest children, it is desirable to perform them in an unusual form of boats, stars or bugs. In addition, only safe products will be needed for their preparation, and it will take a little time to create them.
Canape sandwiches are very popular in the children's menu.
Canape is prepared only from fresh bread, preferably white, butter, slices of boiled pork, but not fried, but baked, delicate varieties of cheese and vegetables or fruits. Turn on your imagination and prepare canapes from those products that your beloved baby loves more.
It is important for children to never use skewers and toothpicks for canapés, the child may prick themselves with them.
Tasty and healthy salads for children's parties
Healthy salads can be arranged on a plate in the form of an animal or a flower, and little children will like this serving.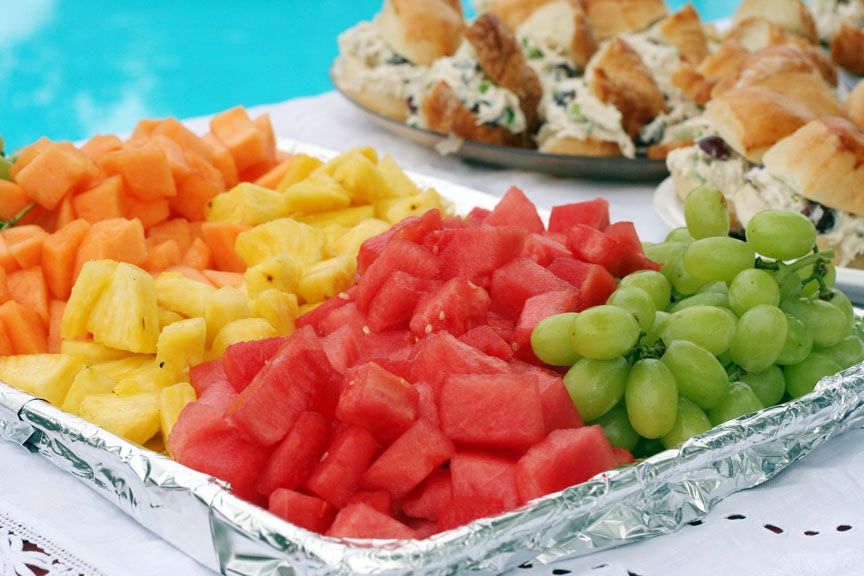 There are a large number of salads, each mother can choose from this list for her menu those that she likes, but pay attention to this salad.
Salad "Sunshine"
The first thing I want to say is that it contains orange and lemon, so for children prone to allergies it is better not to cook it, otherwise it is very light, satisfying and tasty.
For its preparation you will need:
orange - 2 pcs.;
chicken eggs - 2 pcs., but they can be replaced with 8 quail eggs, which will make the salad even more useful;
boiled chicken - 300 g;
cucumber;
apple.
As a dressing, you can use a sauce made from yogurt, olive oil, a couple of drops of lemon juice and egg yolks.
Prepare the salad as follows: oranges, cucumber and apple, peeled and cut as small as possible. Peel the egg, finely chop and add to the rest of the ingredients, do the same with the chicken. Salt, mix and beautifully lay out in the form of a sun on a plate, pour sauce on top.
The salad is ready to be served to the kids. But remember that citrus fruits can cause allergies, so ask mothers invited to the kids' holiday about whether they can eat fruits that can provoke such a reaction. Be sure to adjust the menu based on this.
Tropics salad
The birthday menu for 2 year old children should be varied, hearty and light, so parents should pay attention to Tropics salad, which almost all children love and eat it with great pleasure. The recipe is quite simple and easy, does not require much high costs, as it contains a small amount of ingredients.
To prepare it you will need:
300 g chicken, boiled only;
300-400 grams of pineapples;
1 apple, green is better;
grapes in the amount of 1 glass.
Peel the apples, finely grate them and sprinkle lightly with lemon juice. Grind pineapple and add to apples, do the same with meat. Cut the grapes in half and add to the dish.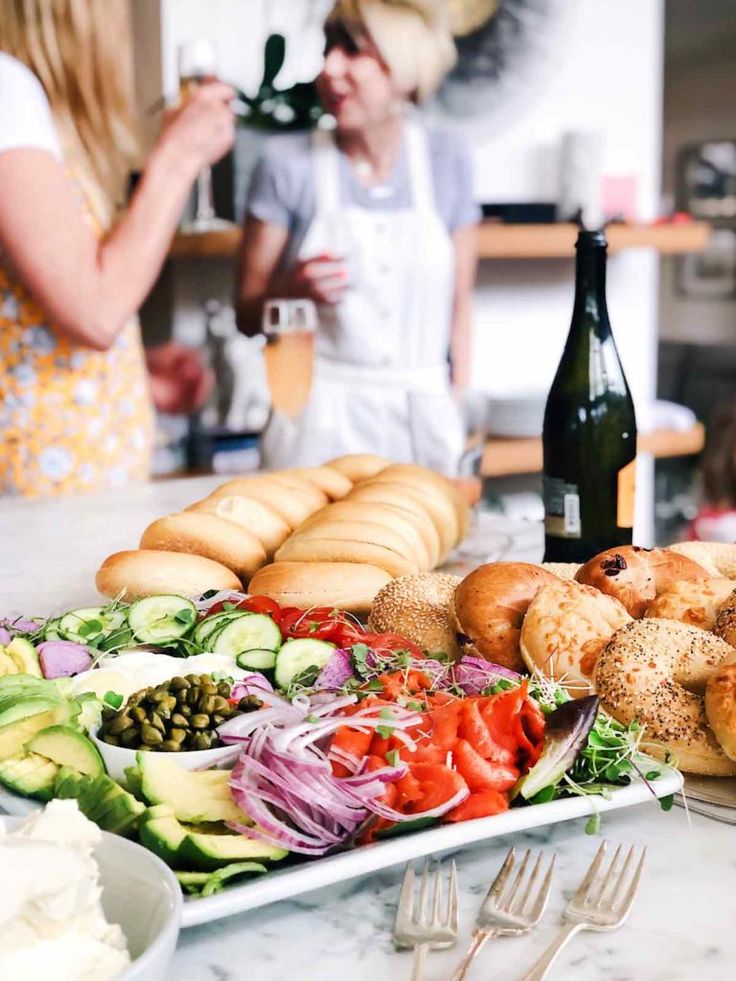 You can fill with mayonnaise, but only homemade or yogurt.
Children eat sweet fruit salad with great pleasure!
You can also add a vegetable salad of tomatoes, cucumbers, cabbage and greens to the festive menu, but only chop the vegetables finely and season them with olive oil. It is better to serve salad on the table in small salad bowls for each child separately.
Sweet Fruit Salad
This delicious salad will be eaten by the child with great pleasure. It is prepared immediately before the guests arrive, as the fruit may lose its color, and the salad will not look very attractive. It is worth asking the parents of invited children if they are allergic to bee products and nuts, if not, then honey is added to the bottom of the salad bowl, and the top of the salad is sprinkled with chopped nuts.
For the salad you will need:
green apple, banana;
1 cup sultana grapes;
1 pear fruit;
cup of yogurt.
Take fruit without skin and cut into small pieces. Divide the grapes in half, combine with fruit. Mix everything, put in small salad bowls, and pour yogurt over the top of the dish. This delicious and at the same time light dish is prepared quickly and is sure to please children.
A child's birthday happens once a year, and 2 years once in a lifetime, and every mother wants to make this day special, so the menu for this day is selected carefully.
Salads are ready, but what a holiday without second courses, but what to cook for a children's birthday, what would be beautiful, tasty and liked by children.
Second courses
For a children's birthday, you should not cook a lot of hot dishes, because children eat little, they are more interested in entertainment than a festive table. Therefore, for a children's holiday, you can cook only a side dish and a meat dish.
For a child's birthday, when the child is only 2 years old and almost all guests are of the same age, it is better to choose meat dishes with minced meat. They cook quickly, the meat is tender, soft, a child at 2 years old will eat it with pleasure.
Each mother decides which recipe to choose for her child's birthday, but perhaps this one will be more like it.
Chicken zrazy with quail egg
Little children will definitely like these zrazy, because they are very tender and tasty, besides, they have a little secret inside that will interest the children and make them eat the food.
Chicken zrazy with quail egg will surely appeal to children!
To make them you will need:
400 g minced chicken;
1/3 cup rice;
small carrots;
bulb;
12 boiled quail eggs;
2 tomatoes.
Zrazy is prepared as follows:
Grind the onion with a blender and add to the minced meat.
Add cooked rice to minced meat.
Season with salt and mix thoroughly until the minced meat is soft.
Roll the minced meat into a ball, hide the peeled quail egg inside and roll up.
Boil in boiling water for 10 minutes, put them into the water gently on a spoon.
Fry carrots and tomatoes in a frying pan.
Put the zrazy in the gravy, add the broth so that it completely covers them.
Simmer for 20 minutes, then put the pan into the oven for 5 minutes.
Surprise zrazy can be served with any of the side dishes, but the child will definitely like the multi-colored mashed potatoes, it is also very healthy, as it is prepared from natural products. It is very easy to prepare it.
Svetofor potato puree
Dishes from natural products enriched with useful substances should please every mother, besides, bright colors perfectly decorate the table, attract children who come to the holiday to it.
What a birthday without sweets! Preference should be given to light, not too sweet pastries and cakes.
To prepare colorful potato puree you will need:
potatoes - 1 kg;
butter - 50 g;
cream - 200 ml;
carrot juice - 3 tbsp. l.;
beetroot - 3 tbsp. l.;
spinach juice - 3 tbsp. l.
Boil the peeled potatoes until tender, add salt during the cooking process. After the water has been drained, it is necessary to mash the potatoes by adding butter and cream to it. Beat everything well so that the mass is light and homogeneous. Divide the puree into three parts: in the first add carrot juice, in the 2nd - beet juice, in the third - spinach. Put the puree in the form of balls into a pan, put in a preheated oven for 10-15 minutes.
For a child's birthday, you can not bake multi-colored puree balls, but simply beautifully put on a plate for each baby. This puree will decorate any table.
The birthday of a child, especially who turns 2 years old, should be interesting, the menu is ready, now you need to choose drinks and sweets.
As for drinks, milkshakes of different colors with the addition of fruits are well suited, here everything depends on the mother's imagination.