15 months baby food schedule
Recipes, Food Ideas & Tips
Home
Toddler
Food & Nutrition
15-Month-Old Baby Feeding Schedule, Recipes and Tips
By the time your little one turns fifteen months old, he has started eating solid food. In fact, the little one has become a pro and started liking solid foods more than milk. The kid can now start eating many foods that were off-limits before. As there are very few food restrictions on the kid now, he can have most foods adults can have. With a nutritious diet, you can ensure he gets all the nutrients required for his growth.
So, what can you feed a 15-month-old? Let's find out!
What to Feed a 15-Month-Old Baby?
The little one has turned fifteen months old, and now he can recognize different foods and demand their favourite ones too. They have a different food habit than the first year;  therefore, parents need to ensure they include healthy ingredients and balance their diet, not to forget in accordance with the liking of the young one. For a wholesome diet, baby food ideas for parents should include all the food groups. Let's take a look at them one-by-one.
1. Fruits/Vegetables
A 15-month-old baby can chew most vegetables.
Try to avoid fibrous vegetables such as broccoli or cauliflower, which they might find difficult to chew. If you want to feed these vegetables, boil and mash them to make them tender.
A 15-month-old toddler can have all the fruits now, but parents must cut them in small bite-size pieces, including small fruits like grapes to prevent their babies from choking on them.
2. Protein
A 15-month-old baby needs approximately 13 grams of protein daily. So, parents can feed soft pieces of well-cooked meat or chicken.
Fish intake should not exceed 12 ounces per week.
The baby can have fish such as salmon, light tuna, catfish and Pollock as these fishes have less mercury.
The toddler can also have scrambled eggs.
3. Other Food Items
Include as many cereals as possible, such as rice, millets, wheat and pulses in the diet of your 15-month-old kid.
Kids this age also love pasta but remember to choose the whole-grain variety to make it easier for them to digest.
Cheese is also a good source of protein for the kid.
Kids can now have nuts and seeds but in powdered form, not whole.
Once you know what your 15-month-old baby can eat, knowing the quantity/portion of food can help you provide enough nutrition per meal. Read on to know how much your 15-month-old baby should eat and the feeding schedule you can follow to provide him with the necessary calories every day.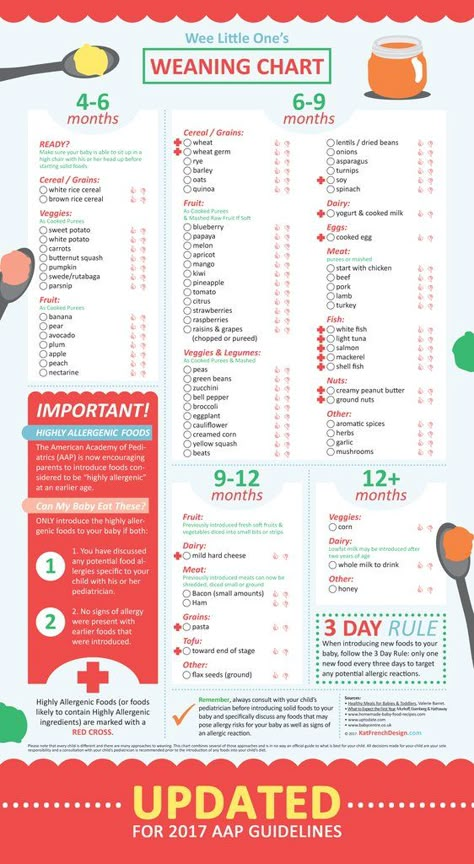 How Much Should a 15-Month-Old Eat?
A 15-month-old kid should have a calorie intake of approximately 1000 calories per day. He should have three meals plus two snacks every day, which should have all the food groups, including vegetables, fruits, protein, grains, and dairy. The young one needs roughly 700 mg of calcium per day, which should come from milk and other calcium-rich foods. Also, several parents wonder how much milk they should give their little one. Well, 360-480 ml of milk every day should be enough to provide your 15-month-old baby with the calcium he needs.
15-Month-Old Baby Feeding Schedule
Your growing 15-month-old baby needs a feeding schedule made according to his/her eating habits. The parents need a diet plan according to the likes and dislikes of their toddler. The kid now has a schedule for sleeping, playing and other activities. He also needs an eating or feeding schedule to ensure he gets a wholesome diet.
Here's a sample of a 15-month-old food chart you can refer to make your own kid's diet chart.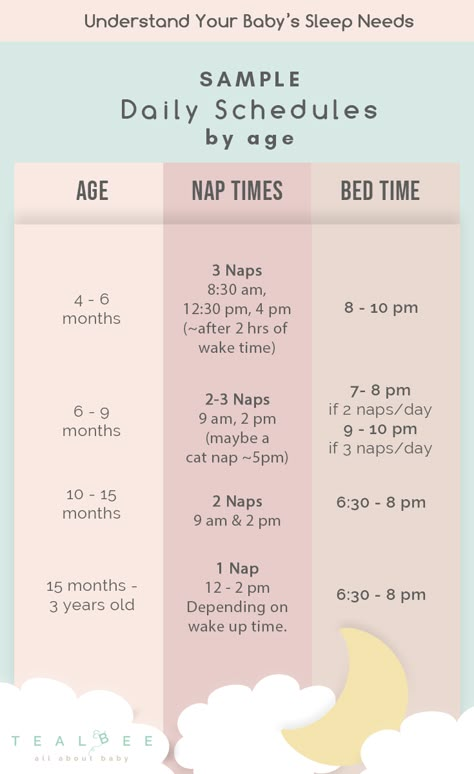 Meal Time
Food Name
 Breakfast

Baby iron-fortified Cereal – ½ cup or 1 cooked/boiled egg
Add fruits to the cereal or feed separately
Banana –½, cut in small cubes
Strawberries – 2 to 3, sliced
Whole milk – ½ to 1 cup

Morning Snacks

Whole milk -1/2 cup
Whole wheat muffin or slice toast – 1
Add 1 to 2 tsp of peanut butter or cream cheese to it
Fruit slices – ½ cup

Lunch

 

½ sandwich of turkey slice, chicken or egg salad or peanut butter
Cereal – ½ cup
Green vegetables- ½ cup, cooked

Evening Snacks

Whole milk – 1 cup
Cubed or string cheese or 2 to 3 berries or 2 to 3 tablespoon chopped fruits

Dinner

Whole milk -1/2 cup
Yellow or orange vegetable – ½ cup, cooked
Pasta/rice or potato- ½ cup, boiled
Meat – 2 to 3 ounce, cooked and diced or grounded
When charting the feeding schedule for your 15-month-old baby, you must also know which foods to avoid.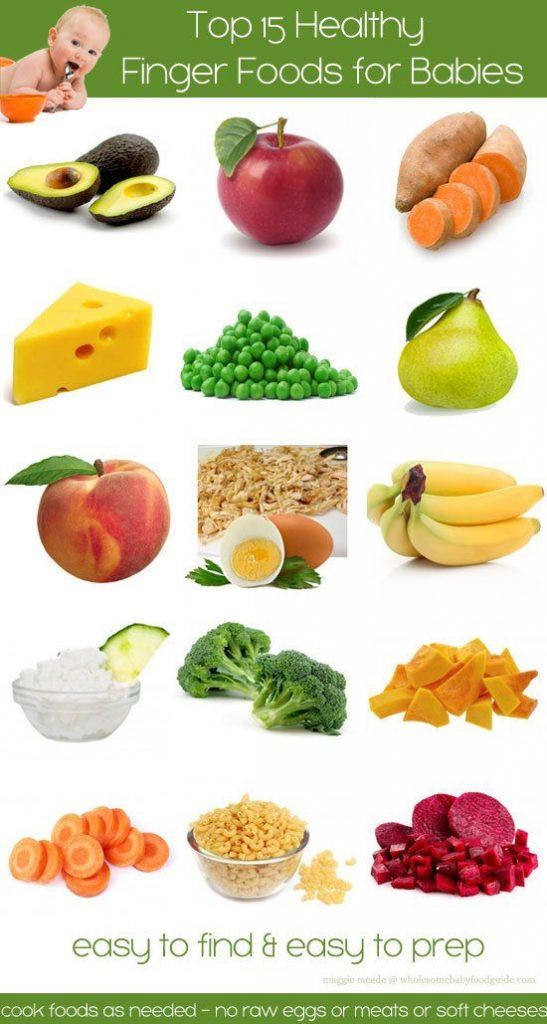 The next section of the article will help you understand this.
Foods to Avoid for a 15-Month-Old Baby
Here's a list of some foods that parents should avoid feeding their 15-month-old babies:
Avoid unpasteurized cheese or dairy products. They are harmful as they could contain listeria, a bacterium that can cause listeriosis.
Don't feed over 4 – 6 ounce of fruit juice per day.
Avoid highly processed foods such as chips, candies, microwave meals or foods with added flavours, and artificial colours.
Don't feed the baby whole nuts or seeds, as they can cause choking.
Sugar and salt – avoid excess sugar and salt in the baby's food. Avoid sugary and salty snacks too.
Avoid feeding raw vegetables, especially carrots, broccoli or cauliflower.
Avoid raw eggs or uncooked eggs to avoid salmonella infection.
The kid should not be fed raw seafood, fish or red meat.
Let's take a look at some recipes that are safe to feed a 15-month-old baby.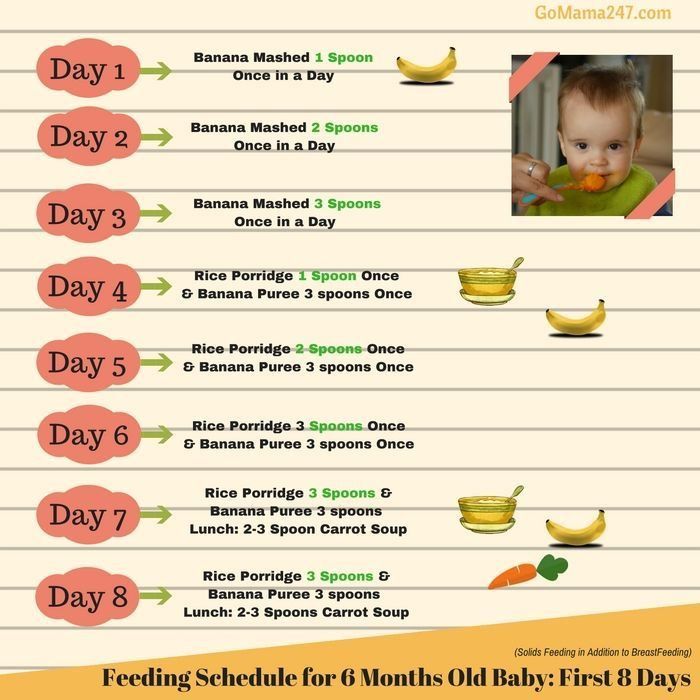 Food Recipes for a 15-Month-Old Baby
If you are wondering what to make for dinner or snacks for your 15-month-old baby, here are some recipes that are easy to make and can provide all the essential nutrients to your little one.
1. Whole Wheat and Buttermilk Pancakes
Ingredients  
All-purpose flour – 3/4th cup
Wheat flour – 3/4th cup
Butter – 3 tbsp
Vegetable oil – 1 tbsp
Sugar – 3 tbsp
Baking powder – 1/2 tsp
Salt – 1/2 tsp
Egg – 1 nos
Buttermilk(low fat) – 1.5 cups
Egg white – 1nos
Maple spray – 3/4th cup
How to Prepare 
Take a bowl and mix the flours, baking soda, sugar, and salt. Whisk them well.
In another bowl, whisk the buttermilk, oil, egg, and egg white.
Add the wet mixture to the flour mixture and whisk it well.
Heat a non-stick griddle over medium flame.
Take 1/4th cup of the mixture and spread it on the griddle to make the pancake.
Flip the pancake once you see bubbles forming on the top. See that the edges are also cooked on both sides.
Feed the kid these delicious pancakes with butter or maple syrup.
2. Blueberry and Spinach Puree
Ingredients 
Blueberry puree – 1.5 cups
Frozen spinach – 2 packets (10 oz)
Lemon juice – 1/2 tsp
Water – 2 tbsp
How to Prepare 
Boil the spinach with some water in a pan.
Cover the pan with a lid once it starts boiling.
Reduce the flame and simmer it for 7-8 minutes.
Drain the water and let the spinach cool a bit.
Then, blend the spinach till you get a smooth puree.
Add the puree to the blueberry puree.
Add the lemon juice.
Add some water to adjust the consistency.
Your blueberry and spinach puree is ready.
3. Baby's Pasta
Ingredients 
Pasta – 2 tbsp
Low sodium chicken broth or vegetable stock – 1. 5 cups
How to Prepare 
In a pan, boil the broth or stock.
Add pasta to it.
Cook for 7-8 minutes; till the pasta turn tender.
Serve when cool.
4. Risotto Primavera
Ingredients –
Yellow Squash – 1 cup
Olive oil – 1.5 tsp
Asparagus – 1 cups, cut diagonally
Garlic clove – 1 nos
Black pepper – 1/4th tsp
Leak – 1/2 cup, chopped
Parmesan cheese – 1/2 cup, grated
Thyme – 1.5 tsp
Butter – 1 tbsp
Chicken broth – 32 oz
Water – 1 cup
Salt to taste
How to Prepare 
Heat a pan and saute the squash, asparagus, salt, and black pepper on medium flame.
Take another pan, and cook the chicken broth and water on low heat.
Melt the butter in a Dutch oven and saute the leek.
Add the broth mixture to it. Keep stirring and cook it for 5-6 minutes.
When cooked, add thyme and cheese.
Top it with the sauteed veggies and serve.
Not every toddler accepts new foods. It can be quite a task to feed new recipes to growing toddlers. The tips given below will come in handy when you try to feed you 15-month-old baby one of the recipes given above.
Tips for Feeding a Picky Toddler
Most parents get confused about what to do when they see their baby refusing to eat. Try these feeding tips the next time your toddler resists foods:
Introduce new food one at a time. Too many new things can confuse the kid.
Feed the kid an assortment of recipes, so the baby sees variety and doesn't get picky about one food.
Be creative with the food. Try telling a story to hold your child's interest as you feed him, or cut sandwiches in different shapes such as stars, animals, etc.
Don't force-feed your child. He will eat when he is hungry and will eat as much to fill his stomach. Force-feeding will make your child irritable.
At 15 months, toddlers think they are big enough to eat their food themselves. Allow them to self-feed. Assist them if needed, but let them enjoy eating food with their hands.
At this age, kids start wandering and enjoy exploring things around them. He might not like to sit for a long duration while eating his food and might get irritated sooner than expected. Therefore, feed small portions of food, several times a day.
To keep the kid engaged in eating, make him eat with the family. To make eating easy for them, cut their food in small pieces.
Your little one is growing, so are his eating habits. The young one needs a wholesome diet for his development. The food you feed him has to be wholesome as well as interesting for the child. Therefore, incorporate an appropriate eating schedule with healthy recipes such as the ones given in this article and watch your little one get ready for the next growth milestone.
Also Read:
Best Food Ideas While Travelling with Infants
Healthy Weight Gain Foods Ideas for Your Infant
Best Dinner Foods for Your Infant That can Make Him Sleep
Previous article « The Journey of My Ups and Downs With My First Pregnancy
Next article 13-Month-Old Baby Feeding Schedule, Recipes and Tips »
Ruchelle Fernandes
Ruchelle has a vast experience working with clients in hospitality, health and wellness, entertainment, real estate, and retail.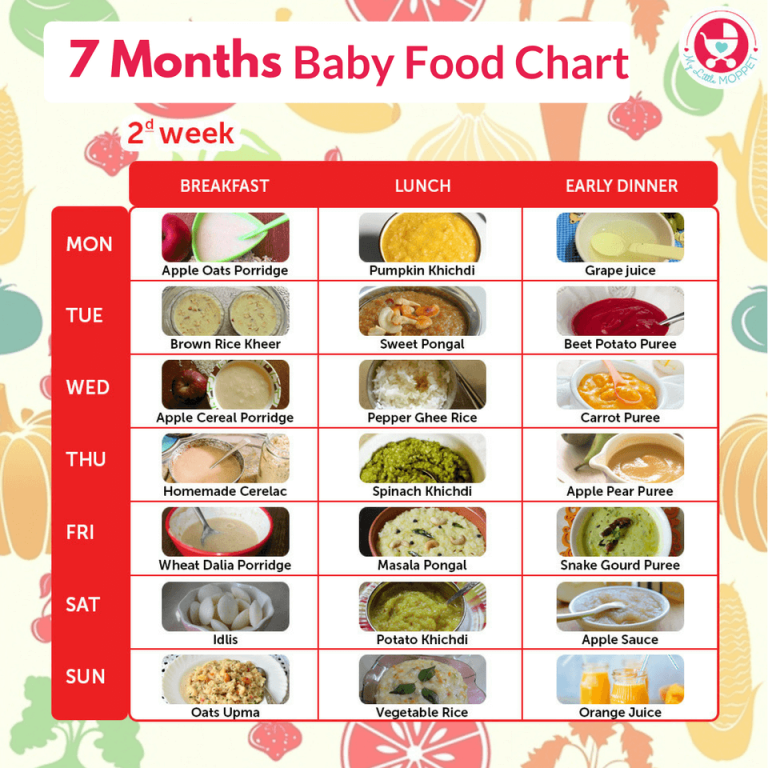 She aims to utilise her learnings to deliver quality content which will in turn help drive sales and customer engagement.
Toddler 12-15 Month Sample Meal Plan
Published: · Modified: by Dora · This post may contain affiliate links ·
Sharing is caring!
Toddlers are special. Especially when it comes to food. Some days they eat nothing, other days they eat more than you. They'll say no to something one minute and it'll be their favorite food the next.
So with no plan to follow, sometimes it can feel like a never-ending minefield.
And that's where meal planning can really take the stress away.
Jump to:
Why Meal Plan?
A Note on Portions and Safety
How this Meal Plan is Designed
Sample Meal Plan
Build Your Own Meal Plan
Final Note
Why Meal Plan?
Since toddlers flip back and forth between loving a certain food and refusing it entirely, meal plans can be tricky.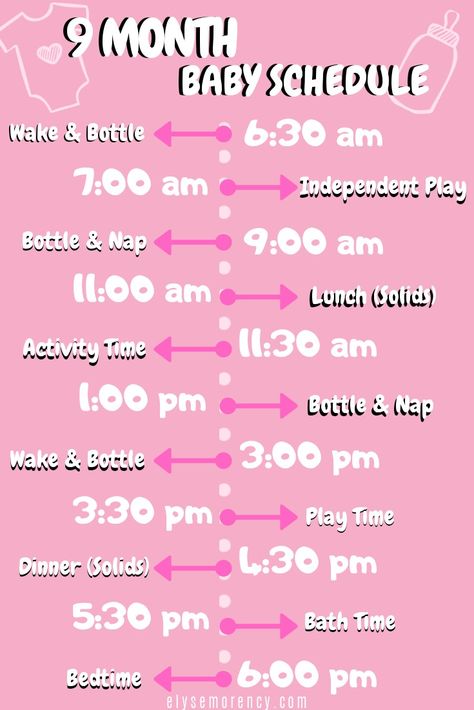 On the one hand.
On the other hand, meal plans can be a great way to give toddlers a consistent feeding schedule where you can proactively mix familiar foods with new stuff. Stuff they love with stuff they don't. And give yourself a plan to follow to prevent you from scrambling to find something (anything!) that your child will eat.
A Note on Portions and Safety
How much food any toddler needs is influenced by a number of different factors, including gender, age, weight, height, and physical activity.
For our meal plans, we have divided toddlers between 1 and 2 years old into 4 age groups and then taken the average energy and nutrient requirements for each one (as recommended by the FAO/WHO).
Note: Recommendations are actually roughly the same for children between 1 and 3 years old. So the meal plans for this age are mostly interchangeable. That said, we thought it would be helpful to give a few plans for this age instead of just 1.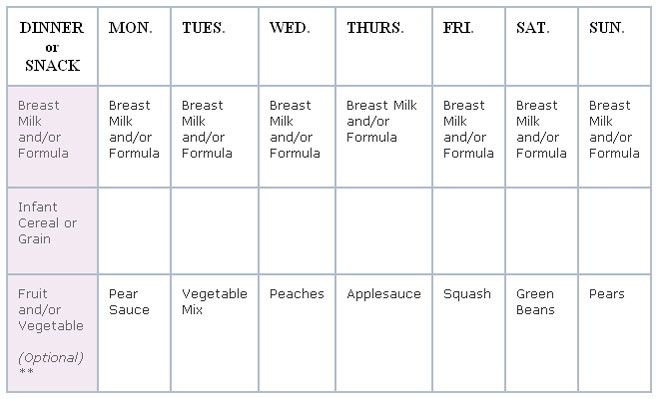 So since these are general recommendations, let's lay out a few things that you should keep in mind:
Some days your child will eat more than others – that's normal. They might want way more than you served one day and barely anything at all the next. Again: that's normal. Children naturally understand portion control and how to follow their bodies' cues. Unfortunately, we often un-learn that as we grow up.
A hungry child should always be fed!
You are in charge of what you serve, your child is in charge of what they eat. They might want more potatoes one day while ignoring the chicken on their plate. But the next day could be the opposite. Don't force them to finish something just because it's on their plate. They didn't put it there.
You are in charge of monitoring your child's allergies and dietary requirements. These meal plans have not been customized for any specific child's allergies, dietary requirements, pre-existing nutrient deficiencies, or any other food-related requirements.
Nothing can replace proper supervision of your child while they are eating. It should go without saying, but keep an eye on your kids while they eat. If you have any concerns for your child's health, you should seek advice without delay. And always follow safe food handling practices when preparing food.
The 12-15 months toddler meal plan is based on 5 daily meals – 3 main meals and 2 snacks which can really be served in any order.
It also assumes your toddler is no longer drinking breastmilk or formula (if not the case, consider a milk/formula feeding would replace a snack).
We have a sample day to use as an example, and then a "make your own" which provides a guide based on food groups. That way you can make your own meal plans based on the foods you like to eat.
Click here to see all our other meal plans here.
Sample Meal Plan
Adapt the order of the meals to your family's eating habits if it doesn't fit for you already.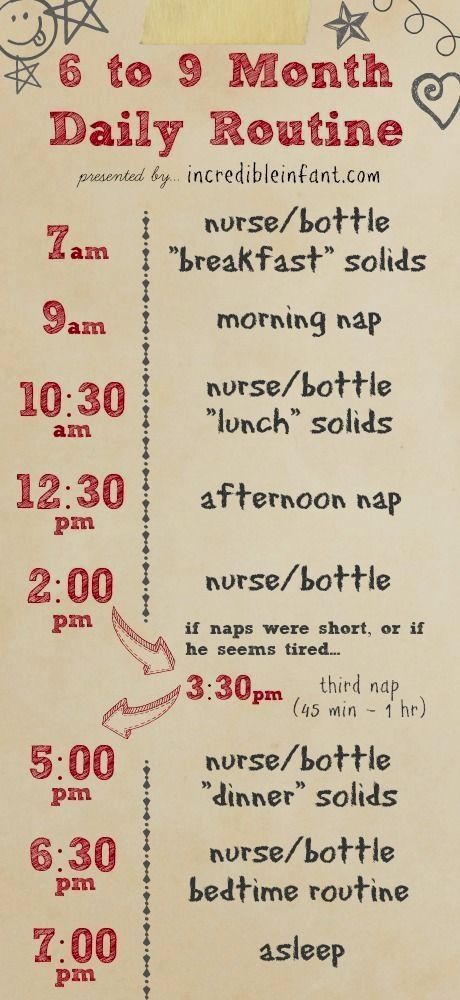 However, try to keep a consistent schedule to provide your toddler with a sense of order to their day.
Lots of toddler breakdowns can be avoided by anticipating and serving them food before they get hangry!
Recipes Featured in the Toddler Sample Meal Plan
3-ingredient Oat Banana Pancake for Baby
Easy, healthy banana pancakes for baby are made with just 3 ingredients - oats, bananas and eggs. Made in 10 min, perfect for 6 month old baby-led weaning , toddlers and even adults love them. Great with peanut butter and fruit, as breakfast or on-the-go snack. Once you make them they will become a staple in your kitchen. Can be made with no egg (vegan), and are gluten-free and naturally dairy-free.
Check out this recipe
Quinoa Tomato Risotto
A simple, colorful, and healthy meal that gives your baby the perfect opportunity to practice those fork and spoon skills!
Check out this recipe
Build Your Own Meal Plan
Use this to improvise each day, or to plan some meals in advance.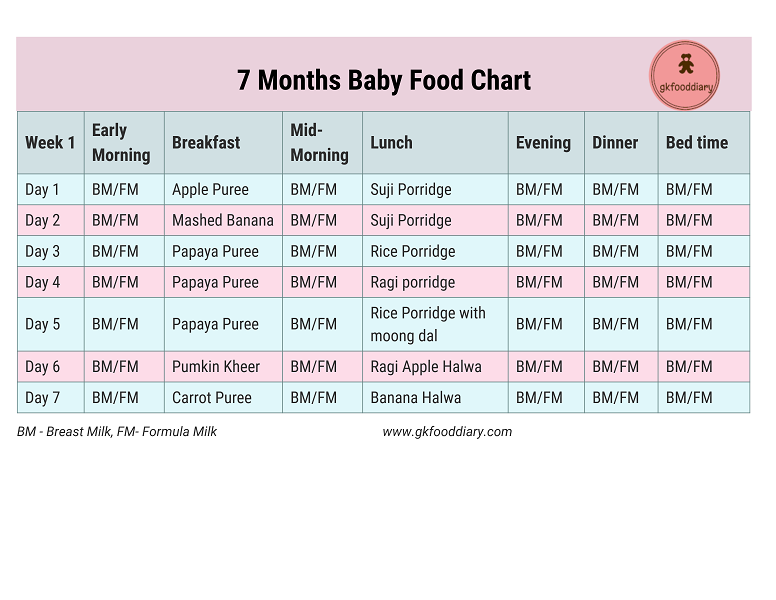 Quantities certainly don't need to be exact, but hopefully this provides a simple guideline to follow if you're unsure what your child needs.
For a list of portion sizes per food groups, click here.
Final Note
Both the sample meal plan and build your own are based on average recommendations per age per FAO/WHO/UNU Energy Requirements. But please adapt the quantities to your own child!
Hopefully this helps you to have an instinct for what kinds of foods to serve and in (approximately) what amounts. Ultimately we hope this makes life a little easier for you and your toddler!
You might also like these posts:
Baby And Toddler Feeding Schedules
Finger Food Ideas For Babies And Toddlers
5 Healthy Toddler Snack Ideas
Reader Interactions
Union of Pediatricians of Russia
Nutrition for children from 1 to 3 years of age
The period from 1 to 3 years of life is a crucial stage in the transition to an adult type of nutrition, which has certain features.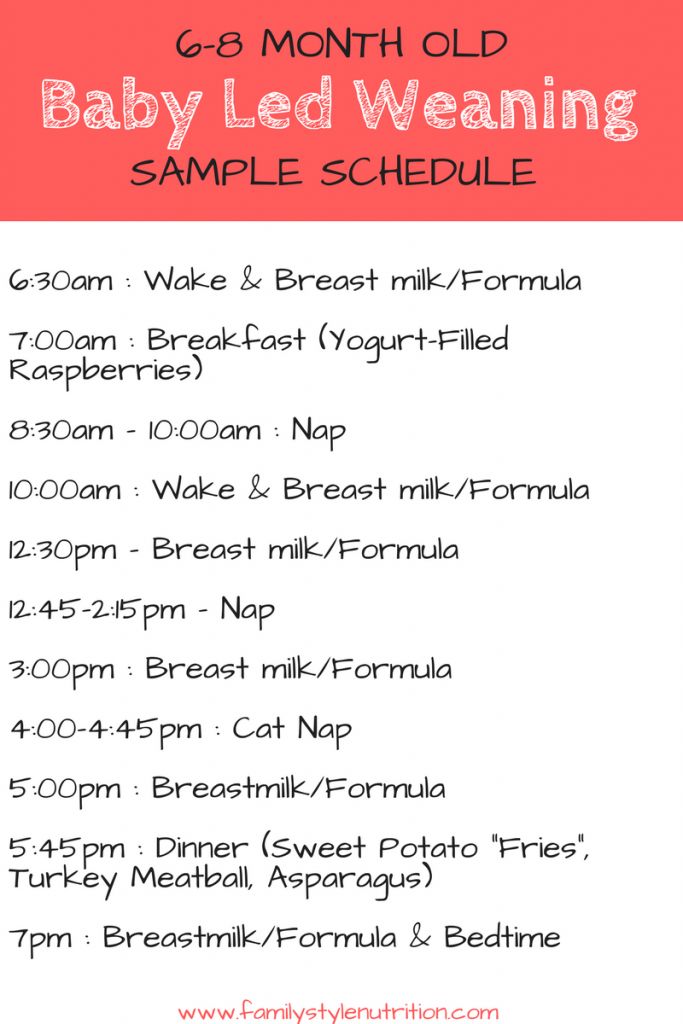 In order to ensure that all the necessary nutrients enter the child's body and at the same time prevent an excess of individual nutrients, nutrition should be balanced and varied.
The daily amount of food for children aged 1 to 1.5 years should be 1000-1200 g, from 1.5 to 3 years - 1200-1500 g, the amount of food in one feeding should not exceed 300-350 ml. The diet consists of three main meals per day and two snacks. It is considered optimal when breakfast is 25% of the total energy density of the diet, lunch is 30–35%, dinner is 20%, and additional meals are about 10%. In general, the child can eat the same food as the rest of the family.
In the diet of a child of 1–3 years of age , must be present daily: meat of animals or poultry, dairy and sour-milk products, vegetables, fruits, bread, cereals, vegetable and butter; fish and eggs are included in the diet 2-3 times a week.
Cereal products: bread - 2-3 servings per day, cereals and side dishes - 1 time per day
Fruit and/or vegetables: at least 5 times a day
Dairy products: at least 3 servings per day (including those used to make cereals, yoghurts, fermented milk drinks, cottage cheese, infant formula or breast milk).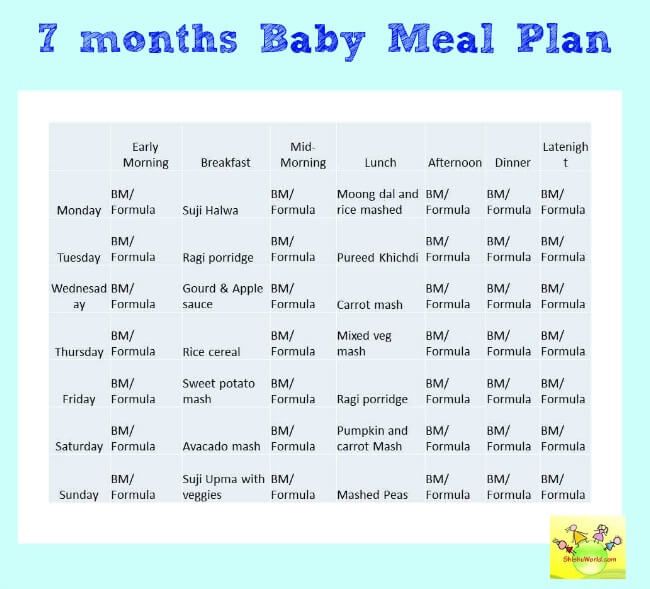 Domestic pediatricians recommend that when preparing a diet for children aged 1–3 years, preference should be given to specialized children's dairy products of industrial production that meet high quality requirements and safety indicators for this age. Most children's dairy products are additionally enriched with vitamins and/or minerals and other biologically active components, taking into account the physiological needs of children of this age. At the same time, in foreign recommendations, children over 1 year old are offered the gradual introduction of whole cow's milk, which is rich in fats necessary for proper growth and development, the absorption of vitamins A and D, the development of the brain and nervous system of the child.
Meat dishes: 2-3 times a day
Fish dishes: 2-3 servings per week
Eggs: 2-3 per week
Dietary fats: 3-4 teaspoons of butter and/or vegetable oils per day
When cooking, use the minimum amount of salt and sugar, and do not add them to industrial products.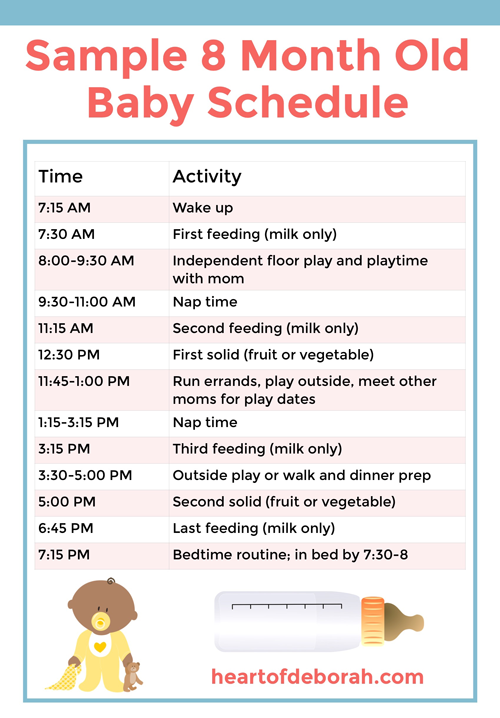 Offer your child a variety of foods and let them choose for themselves. Children love to eat on their own, so if possible, offer food that the child can eat with their hands.
It is important to remember that a baby can choke on pieces of food, so whatever you give your baby should be crushed or cut into small pieces that can be easily chewed.
Do not give to a small child: nuts, whole grapes, cherry tomatoes (unless quartered), whole carrots, seeds (such as pumpkin or sunflower seeds), round candies, legumes, raisins, because a child can eat them choke.
Also in the diet of children of the first 3 years of life should not be present:
Mushrooms; canned snacks, pickled vegetables and fruits
Home canned food
Dry concentrates for side dishes
Hot sauces, mustard, horseradish, pepper, vinegar, mayonnaise
Natural coffee
Juices and drinks in the form of dry concentrates; sweet carbonated drinks
Products containing food additives (flavorings, dyes of artificial origin, including chewing gum), popcorn
Combined fats; cakes and pastries
It is important to remember that children of this age should not be given too spicy and spicy foods.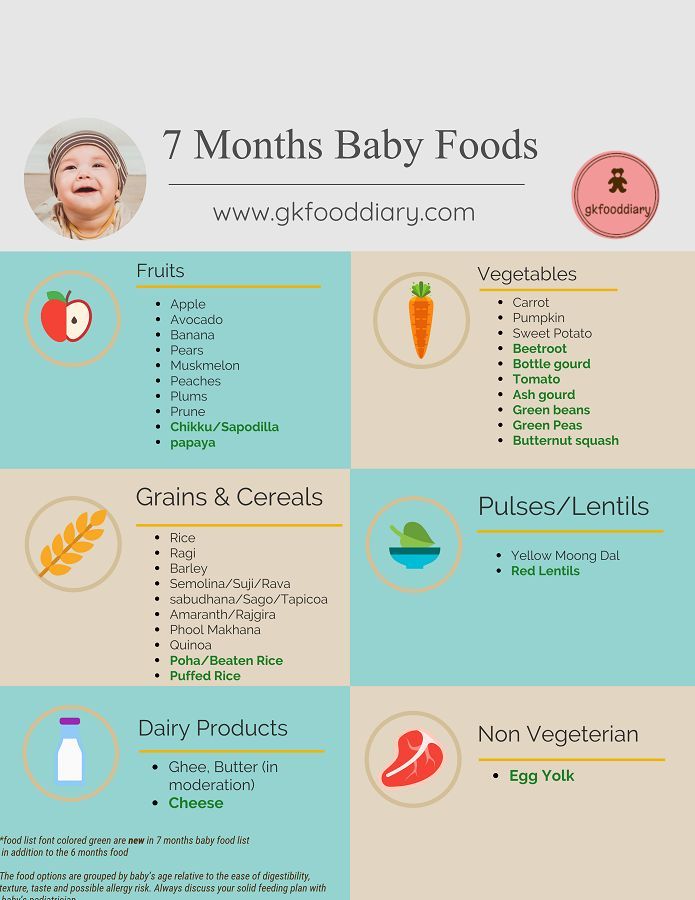 Nutrition for a child after a year - recommended regimen and diet | Mamovedia
After a year, each child should gradually master new foods in nutrition and step by step approach adults in their eating habits and preferences . But this process should not be abrupt and sudden, because the child needs some time to gradually adjust to a new style of eating and get used to new foods.
A one-year-old baby already has about 6-10 milk teeth, his chewing skills are gradually improving, there is an interest in adult food. Moreover, after a year, the work of digestive enzymes is activated in a child. That is why, the child's body is ready to digest and assimilate more complex products.
Surely, a baby after a year already has some preferences in food and those dishes that he does not like.
Many mothers prefer to continue breastfeeding their babies after one year. And it's wonderful! Typically breastfeeding of a one year old baby occurs early in the morning and late in the evening, before bedtime .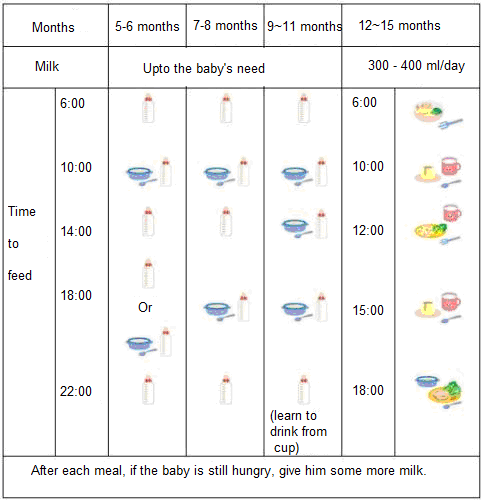 There may also be night feedings.
A one year old child should have five meals a day. Some babies start to turn out after the fifth feeding. This means that it's time to transfer the crumbs to the "adult" four-time regimen: breakfast, lunch, afternoon snack and dinner. Breaks between feedings should be approximately 3.5-4 hours. You can not deviate from the meal schedule for more than 20-30 minutes.
Strict adherence to the feeding regimen will help the child's digestive system work well. In addition, with the established diet, the baby will have a good appetite.
The daily caloric intake of a child from one to one and a half years old should be about 1300 kcal, and the amount of food should be 1000-1200 ml.
Dairy products should continue to occupy a central place in a child's nutrition after a year, as they are a valuable source of calcium, B vitamins, as well as a supplier of protein and milk fat.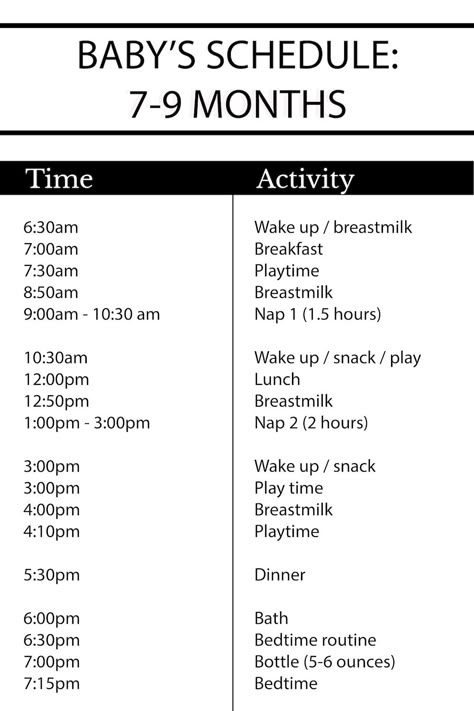 After a year, the baby can be given kefir, yogurt, fermented baked milk, cottage cheese . Dairy products should have a reduced percentage of fat content and should not contain additives and dyes.
Cottage cheese can be given to children after a year in its pure form, or you can make cheesecakes, pudding or casseroles from it. It is fashionable to give hard cheese in slices, or in grated form, as an additive to pasta.
A one-year-old baby should receive 12 g butter per day. It can be spread on bread and added to cereals. In small quantities, you can offer a child low-fat sour cream and cream .
As for fruits and berries, after one year the child can be given strawberries, cherries, cherries, kiwis, apricots, peaches, currants, gooseberries, raspberries, blackberries, cranberries and even citrus fruits . It is very important to observe the reaction of the baby to these products.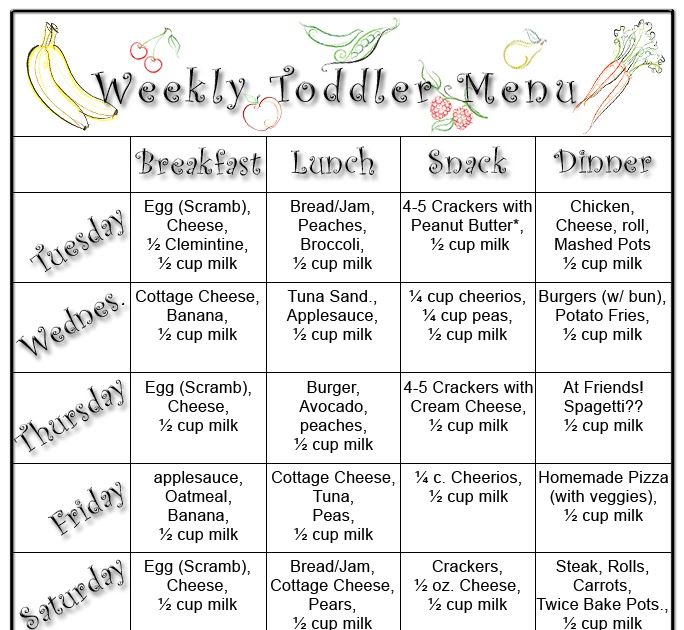 Child's vegetable menu after a year can be expanded with beets, turnips, tomatoes, green peas, peas, beans. Vegetables can be thrown into soups, cooked from them side dishes for meat and fish dishes.
Closer to the age of one and a half, the child can be introduced greens - dill, parsley, cilantro, wild garlic, spinach, lettuce, green onions.
It is very important to give your child meat - beef, veal, rabbit, chicken, turkey. It can be cooked in the form of steam cutlets, meatballs, meatballs, meat soufflé or pudding.
Fish is given to a child after a year 1-2 times a week. After a year, the baby should be given boiled eggs (chicken or quail).
cereals (corn, oatmeal, rice, buckwheat) and pasta should be widely used in baby food after a year.
As for bread, up to 1.5 years it is better to offer babies only white bread, because it is easier to digest.