Baby breakfast finger food
6 Baby-Led Weaning Breakfast Ideas (Easy to Make!)
These 6 Baby-Led Weaning Breakfast Ideas are a fun and yummy way for baby and toddler to start the day! Great for babies 6 months and up.
6 Baby-Led Weaning Breakfast Ideas
Whether you are starting baby's food journey straight away with baby-led weaning or you are transitioning baby from purees to finger foods – these 6 breakfast ideas are great for any baby or toddler!
These easy and healthy baby and toddler breakfast ideas are quick to make on any busy morning.
And because I am beyond lazy in the mornings and don't want to make two different breakfasts – one for me and one for baby – I made these breakfasts SO good you will want to eat them as well! Two-For-The-Price-Of-One! Just add some hot sauce to the eggs or everything bagel seasoning to the avocado toast and you will be all set for the day as well.
First time making homemade baby food? Then, I would suggest that you start by reading my very in-depth Complete Guide to Baby-Led Weaning – which covers what exactly is baby-led weaning, to every parent's concern of baby-led weaning and choking, this guide goes over it all.
I will also share how to know when baby is ready for BLW, the top 10 best first foods, a helpful sample blw feeding schedule, helpful tools to have on hand, and much much more! You can also check out my best-selling cookbook for even more information and recipes!
Why these Baby Led-Weaning Breakfasts are Amazing:
easy to make on busy mornings
full of colorful, healthy and tasty foods
great for Baby-Led weaning or the Finger Food stage
great for baby or toddler – 6 months and up
you can decide how big or small you cut the pieces of food
easily can be made into a breakfast for you as well:)
Ways to serve Finger Foods to Baby:
There are several ways to serve finger foods to baby and toddler. I tried to show several different methods so you can get an idea of how to cut and serve finger foods to baby.
2-3 inch strips
cut into small 'pea' size pieces
wedges large enough to hold with one hand (toast dippers, banana with peel, etc)
How to Serve Liquid Foods as Finger Foods:
Yogurt, applesauce, cottage cheese, baby guacamole and dips can sometimes be tough to serve as a finger food to baby because they are liquid (duh;) and hard for baby to eat with their fingers. But because these foods are so healthy, we can't just ignore them. So here are some ways I like to serve liquid foods to baby and toddler.
used as a dip for other longer strips or wedges of finger foods (fruits, veggies, pancakes, toast dippers, etc).
with a flat spoon. This is one of my favorite spoons for this early self-feeding stage. It is flatter than a regular puree spoon, even though you can use it with purees as well, and it is made with a silicone spoon tip that I have found holds foods better even if baby just dips it into the yogurt or applesauce they will still get some food on their spoon and into their mouths (or near their mouths:)
with their fingers. Warning (!!) this method does get a little messy but it's still extremely cute to see baby scooping up baby guacamole with their fingers and putting their entire fist into their little mouths as if their life depends on it. Which all I have to say is – I get it baby! I want to do exactly the same thing with guacamole.
you spoon-feed them. With this method, you spoon-feed them the applesauce or other liquid food while they self-feed all of the other finger foods on their plate. This method seemed to work best for one of my daughters because it seemed like she loved being able to feed herself and at the same time have my complete attention on her.
HELPFUL BABY LED WEANING TOOLS
easy to hold fork and spoon
GOOtensils
bowl or sectioned plate
open lid cup
bib with catch pocket
splat mat to cover the floor
wavy crinkle cutting tool
grape cutter
baby wipes
And now for the breakfasts! If you have any more questions about BLW methods or feeding tips, then hit me up in the comments below!
Breakfast on Top:
Avocado toast on whole wheat bread, cottage cheese with a sprinkle of cinnamon and chopped strawberries.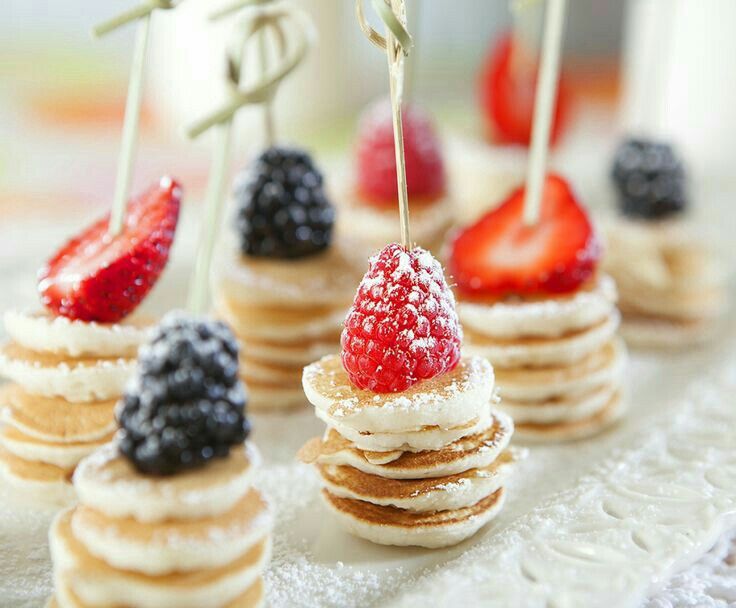 The cottage cheese can be eaten with fingers or baby can try to use a spoon to feed themselves.
Breakfast on Bottom:
Apple Cinnamon Blender Mini Muffins, wedges of hard-boiled eggs, and grapes and blackberries cut longways. You can chop the muffins and the hard-boiled eggs into smaller chunks if you prefer.
Breakfast on Top:
Whole-fat plain greek yogurt with hemp seeds and unsweetened coconut flake sprinkles. Whole wheat cinnamon heart dippers as well as mango, watermelon and cantaloupe cut into strips for dipping into the yogurt.
Breakfast on Bottom:
Overnight blueberry oats, chicken apple sausage cut in half and a banana. I love serving a banana to baby or toddler this way because they can hold onto the steam part easily without it slipping from their hands. You can also cut a banana into small pieces or into 3″ strips as well. For the chicken apple sausage, you can serve cut in half for older toddlers or in small 'pea' size pieces for beginning finger food eaters.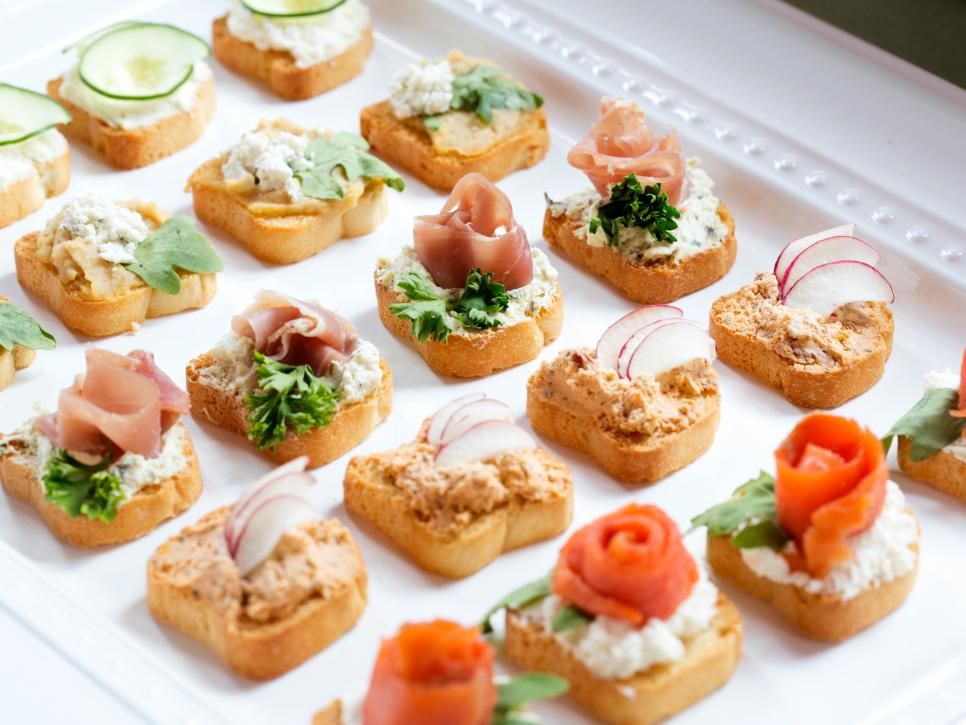 To make the overnight blueberry oats – in a blender add in 1/4 cup frozen blueberries, 1/2 cup milk (of choice, I used almond milk), 1/4 teaspoon cinnamon and blend until smooth. Place 1/3 cup old-fashioned oats and 1/4 teaspoon chia seeds in a bowl or jar and pour in the blueberry milk mixture, stir. Place in fridge overnight.
Breakfast on Top:
Easy spinach blender pancakes, applesauce and cut raspberries. Baby can either dip the pancake in the applesauce, use the spoon to try to self feed or just use their fingers to spoon the applesauce into their mouths.
Breakfast on Bottom:
Cheesy scrambled eggs, cut wedges of avocado and cut blueberries. I have found that wedges of avocado are sometimes easier for baby to hold onto and eat without them slipping out of their hands, but you can also cut the avocado into small chunks if that works better for baby.
MORE BABY-LED WEANING AND FINGER FOOD RECIPES
The Ultimate Guide of Finger Foods for Baby
15 Healthy Finger Foods for Toddlers (that they will love)
Curry Pasta Salad for Baby + Toddler
Spiced Blender Pancakes for Baby + Toddler
Rainbow Peppers + Feta Quiche for Baby + Toddler
1/4 cup blueberries, frozen
1/2 cup milk of choice – regular, almond, oat, etc
1/4 tsp cinnamon
1/3 cup old-fashioned oats
1/4 tsp chia seeds, optional
In a blender, add in the blueberries, milk and cinnamon and blend until smooth.

In a small bowl or jar, add in the oats and chia seeds and pour in the blueberry milk. Stir and cover with a lid or saran wrap. Place in the fridge and let sit overnight.

Take out the oats, stir and serve. I like to serve them chunky, so baby can have more to grab onto.
Age: 6 months and up
Storage: keep in an air-tight jar for up to 4 days.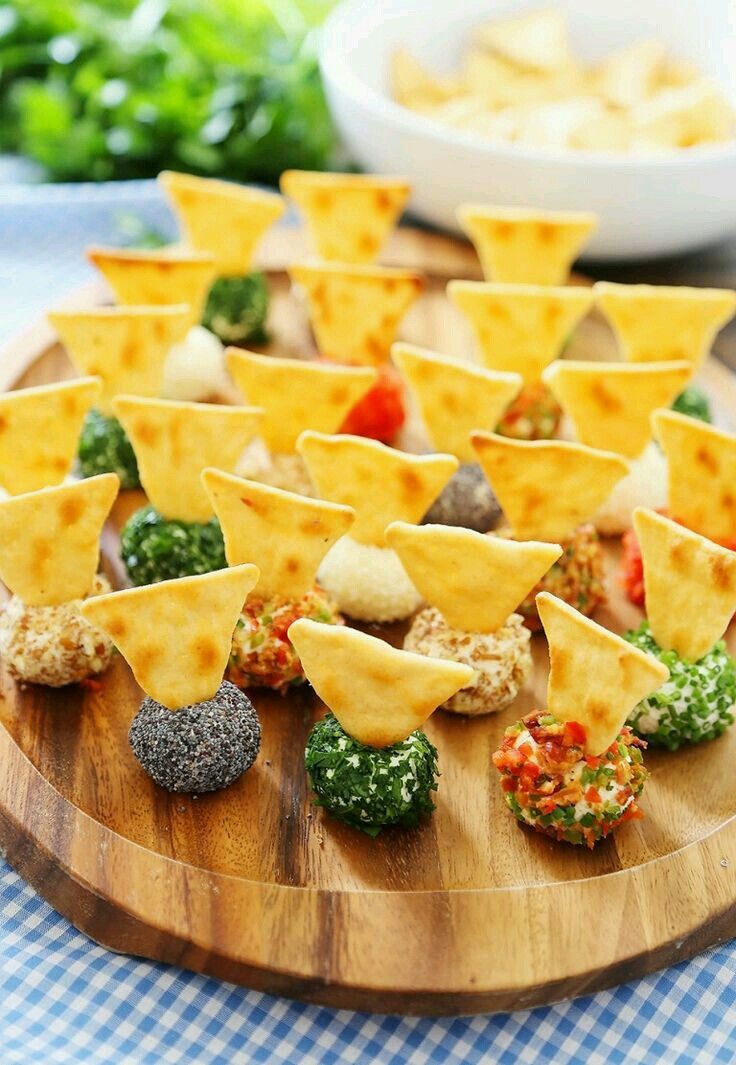 Did you make this recipe?
Tag @babyfoode on Instagram and hashtag it #babyfoode!
Pin Recipe Email a Friend
25 Healthy Finger Foods for Babies & Toddlers | Baby Led Feeding
Letting your baby feed themselves finger foods is great fun and can be started at six months whether you are following the Baby Led Feeding or traditional puree method. Once the food is soft enough to squash between your finger and thumb then your babies gums are strong enough to chew it – even without teeth. Eating finger foods can be such a joy for your baby and can be equally as fun to watch!
Yes, self-feeding can be messy for smaller babies but it should be encouraged as it helps develop fine motor skills, hand eye coordination and most importantly is a step towards independence.
Your baby will instinctively know what to do and although it might take a few goes she will eventually figure out that this delicious thing in her food not only looks interesting but it also tastes delicious!
It can be hard to come up with new ideas on what to give your baby for finger foods so I have compiled my 'ultimate list' of the finger food recipe my little guy loved from 6 months to now.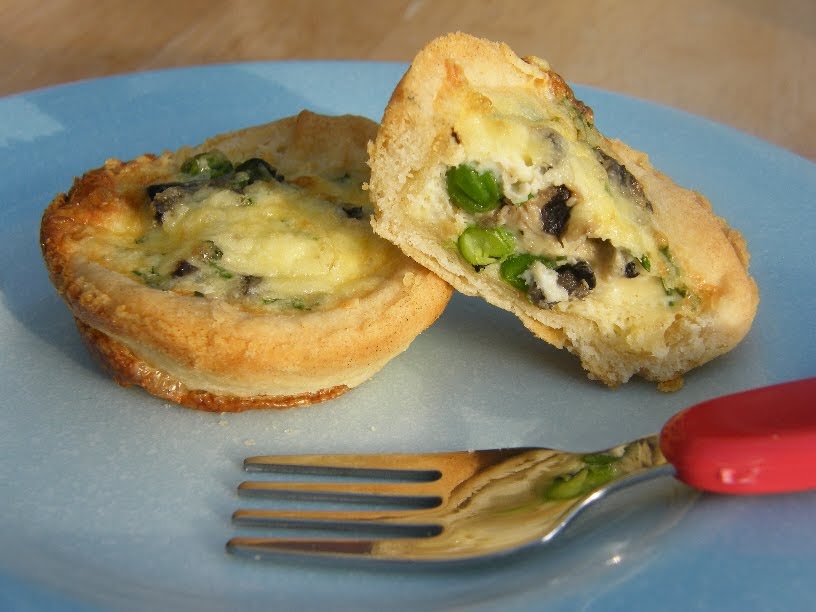 Remember to always include soft, fresh vegetables and fruit into your babies diet every single day.
Healthy Frozen Yogurt Breakfast Pops
These breakfast pops have been an internet sensation! They are super easy to make, taste delicious and are a non (ish) messy way of getting your baby to eat a nutritious breakfast – yogurt, berries and granola. For smaller babies grind the granola down slightly before adding.
Find the recipe here: Eats Amazing
Raspberry Buckwheat Pancakes
Pancakes are the perfect finger food for little ones because they are so easy to chew. Especially when they are made in a healthy way and packed with goodness. These pancakes are made using buckwheat flour which is super nutritious and yummy too. Oscar has been eating these since he was only 6 months old and he loves them. I always have a batch cooked in the freezer too for busy days. Cook and place a little piece of parchment paper inbetween each one.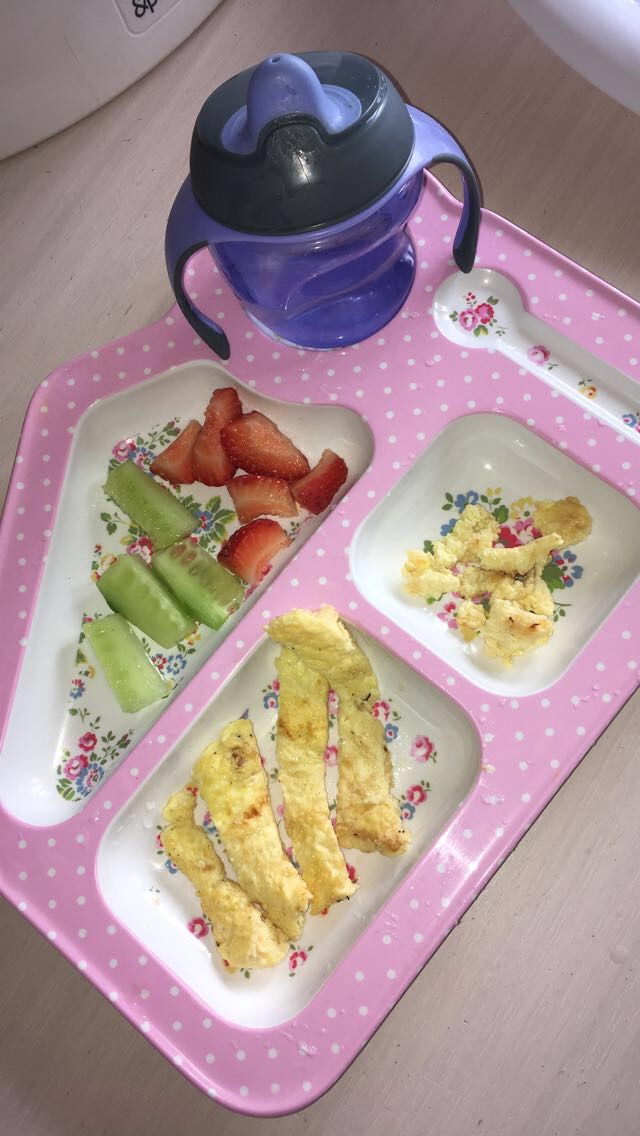 To defrost just pop into a toaster!
Find the recipe here: Raspberry Buckwheat Pancakes
Carrot, Apple And Oat Breakfast Cookies
Normally you would not think that eating cookies for breakfast would be a healthy thing, but these yummy cookies from My Fussy Eater are super healthy and really great for little hands too. Packed full of veggies, fruit and goodness you will make these cookies again and again. Change the honey to maple syrup for under 1's!
Find the recipe here: My Fussy Eater
Apple Carrot And Banana Muffins
These apple carrot and banana muffins are perfect as a finger food for babies. They are soft, nutritious and packed full of goodness and they contain no sugar or salt making them a yummy first food too.
Find the recipe here: My Kids Lick the Bowl
BLW Oatcakes
My little guy has loved crackers since he was very little. They are great for spreading hummus on or for dipping which he loves doing.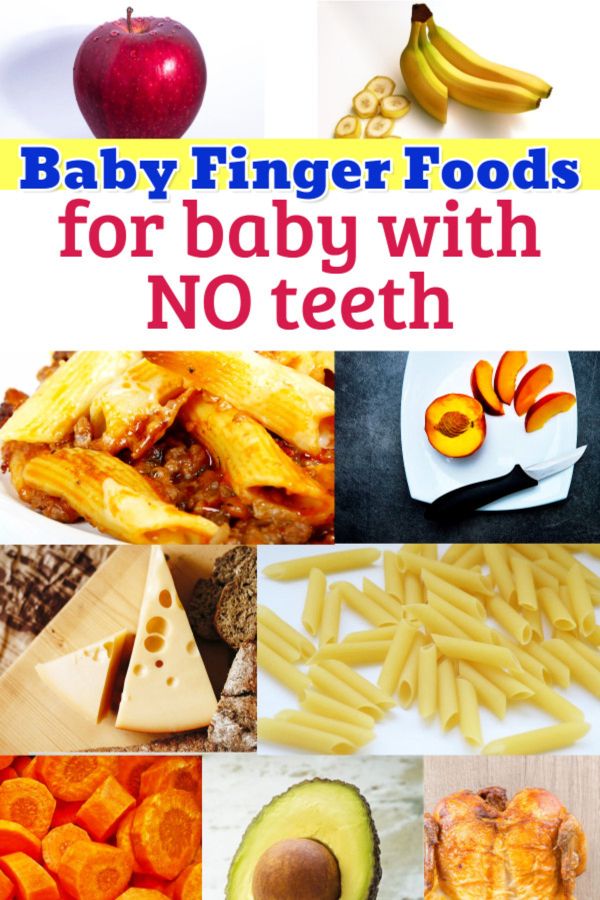 This recipe is great to make ahead and freeze so you always have healthy crackers on hand.
Find the recipe here: Baby Led Blog
Cauliflower And Cheese Egg Muffins
These egg muffins are a great way to get your baby eating more vegetables and make a perfect snack or meal you can put into your bag if you're going out and about. They are easy to make and also great for the freezer too!
Find the recipe here: My Kids Lick the Bowl
Red Velvet Pancakes With Banana Nice Cream
A blend of softly roasted beetroot, vanilla and yumminess and the best part (so my children told me) was the banana and coconut ice cream. So creamy, so healthy, so yum and they make a perfectly nutritious finger food for babies too.
Find the recipe here: Red Velvet Pancakes with Banana Nice Cream
Black Quinoa With Tuna Bites
Quinoa (pronounced keen-wah) is an energy packed grain that is full of fibre, rich in protein and amino acids and is also gluten free.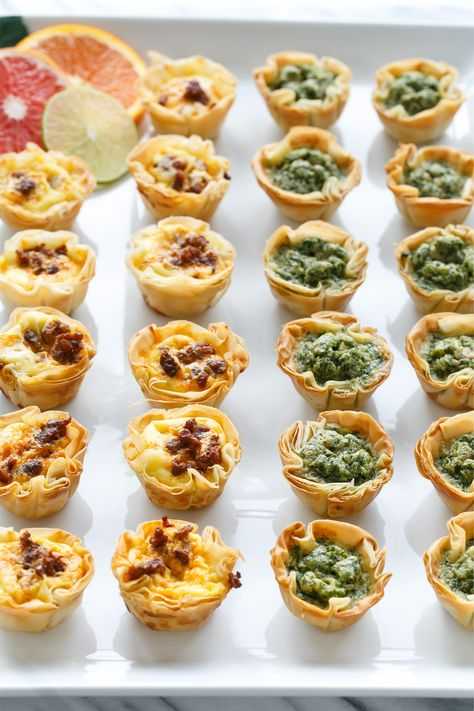 It also is a very good source of calcium, magnesium and manganese. These bites are so yummy and nutritious for little hands and are a great way of getting lot's of goodness into them.
Find the recipe here: Black Quinoa with Tuna Bites
Salmon Fish Cakes With Avocado 
These little fish cakes are an ideal way to introduce your baby to fish. They are really soft, full of nutritious goodness and the perfect shape for those little hands and make a yummy finger food for babies and toddlers.
Find the recipe here: Salmon Fish Cakes with Avocado
Cauliflower Tots
Yummy cauliflower tots that are not only packed with cauliflower but also contain carrot, onion and capsicum pepper. Not bad for a little finger food. The more veggies the better in my opinion.
Find the recipe here: Healthy Little Foodies
Curried Lentil Bake
Lentils are a great food to introduce into your child's diet and when mixed with yummy veggies and cut into little squares they make the perfect nutritious finger food for babies.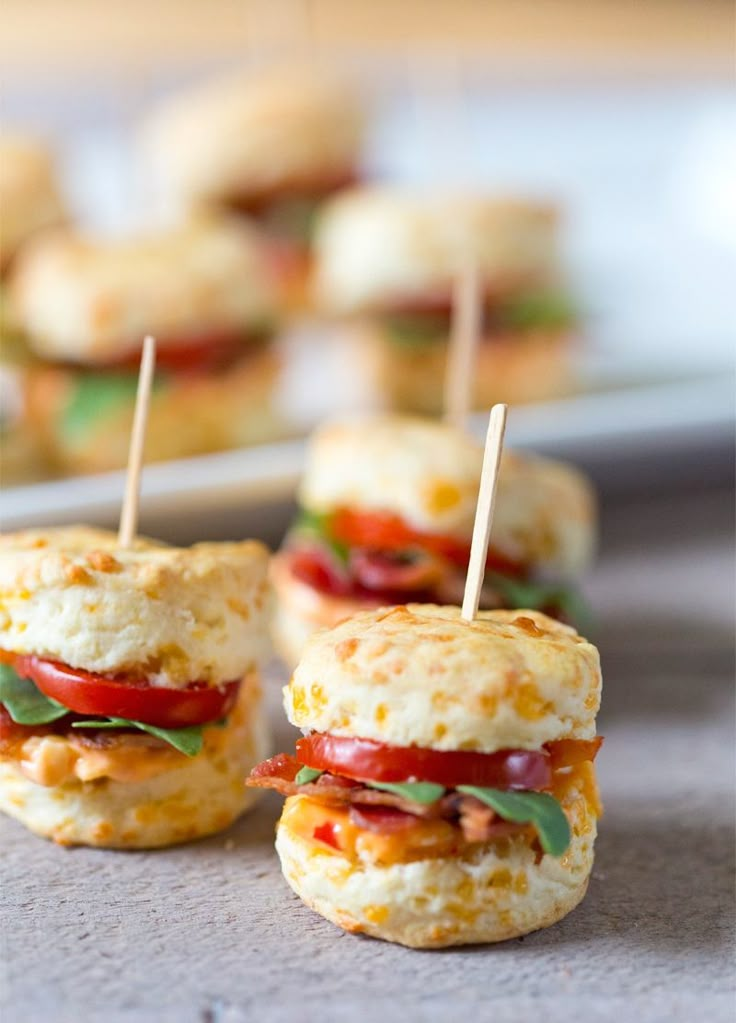 I love this recipe and especially because it introduces spices into your little one's diet too.
Find the recipe here: Healthy Little Foodies
Iron Rich Lentil Carrot Balls
In this one delicious meal  (or snack) you've got: lots of vitamin packed veggies, iron rich lentils, good fat filled chia and hemp, almond meal and sesame seeds. These balls make an ideal finger food for babies as they are easy to pick up and manage. (leave out the parmesan for babies as it is high in salt.)
Find the recipe here: The Ginger Root9
Wholemeal Yogurt Dough Scroll Cheese And Leek
Scrolls are similar to pinwheels and these yummy looking ones are packed with goodness plus they make a perfect nutritious finger food for your baby.
Find the recipe here: My Kids Lick the Bowl
Veggie Pizza Roll Ups
Super easy to make and packed with mixed vegetables, these Veggie Pizza Puff Pastry Roll Ups are sure to go down a treat with the whole family and are perfect for little fingers too!
Find the recipe here: My Fussy Eater
Spinach And Cream Baby Pies
This was one of the very first finger foods I gave my baby.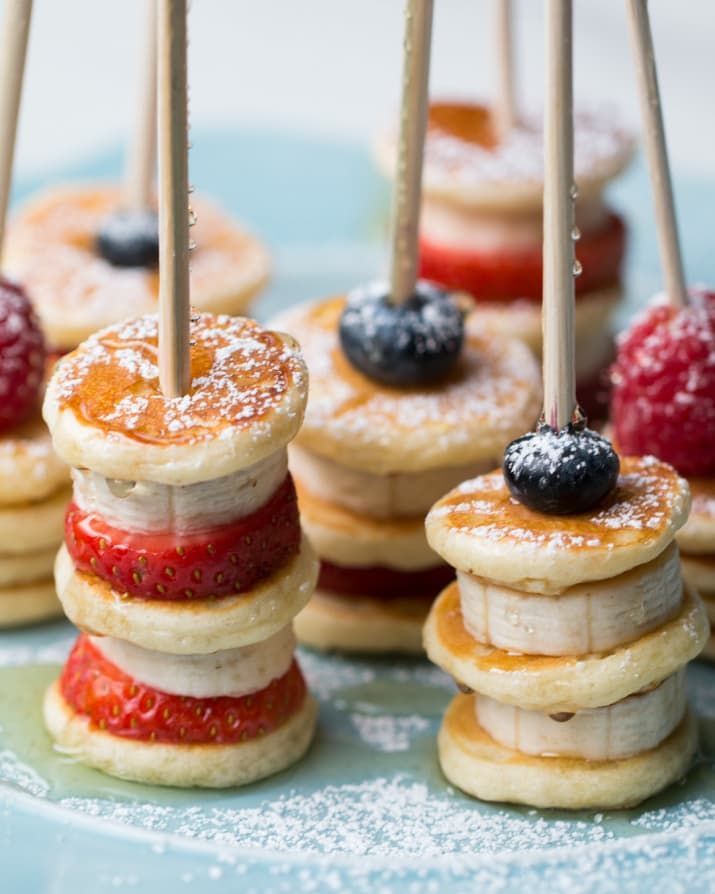 The pastry is super easy to make and I packed as much goodness into the filling to make every bite count. They are perfect to store in the freezer and yummy for older kids lunch boxes too.
Find the recipe here: Spinach and Cream Baby Pies
Super Healthy Pizza Muffins
These yummy muffins are one of the most popular recipe on Baby Led Feeding and have been viewed over 25k times! The combination of flavours in these muffins is a huge hit with kids of all ages. I love these as a baby finger food because there is so much goodness in every bite.
Find the recipe here: Healthy Pizza Muffins for Baby Led Weaning
Veggie Bread With Hummus
The bread when cooked is soft and doughy like bread should be and babies love it! Ever since Oscar was starting weaning he loved dipping foods into sauces so this goes really well with a veggie hummus. Hummus takes less than 10 minutes to prepare and is so delicious that you will never buy the store bought kinds again.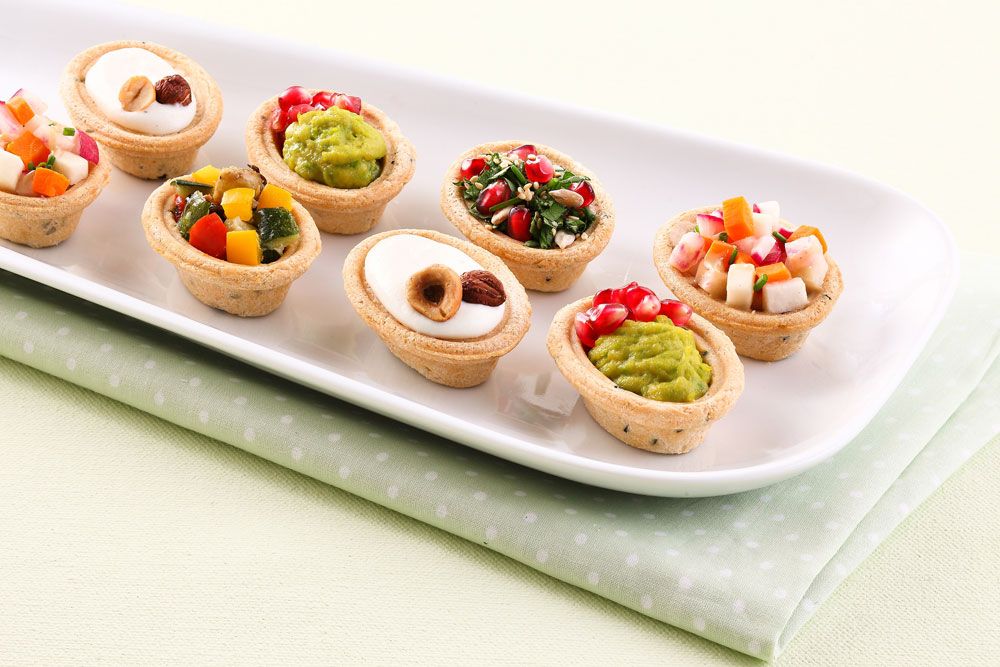 Find the recipe here: Veggie Bread with Hummus
Bubble And Squeak Cakes
Delicious cakes made using leftover potato and cabbage. These little cakes are perfect for little hands and are a delicious finger food recipe to have on hand for busy days. Freeze with a little parchment paper in-between.
Find the recipe here: Healthy Little Foodies
Vegan Quiche With Tofu & Spinach & Mushroom
I wanted to include this recipe for those babies who can't eat egg. You can also use the filling combination from this for other recipe in this list too. My kids would not believe me that these little quiches did not contain egg! They are perfect as a finger food for toddlers and so yummy too!
Find the recipe here: Vegan Quiche with Tofu, Spinach and Mushroom
Fruit Sweetened Chocolate Cherry Muffins
How delicious do these yummy muffins look! Even better than looking amazing, they are sweetened only with fruit making them a perfect healthy finger food for babies and toddlers.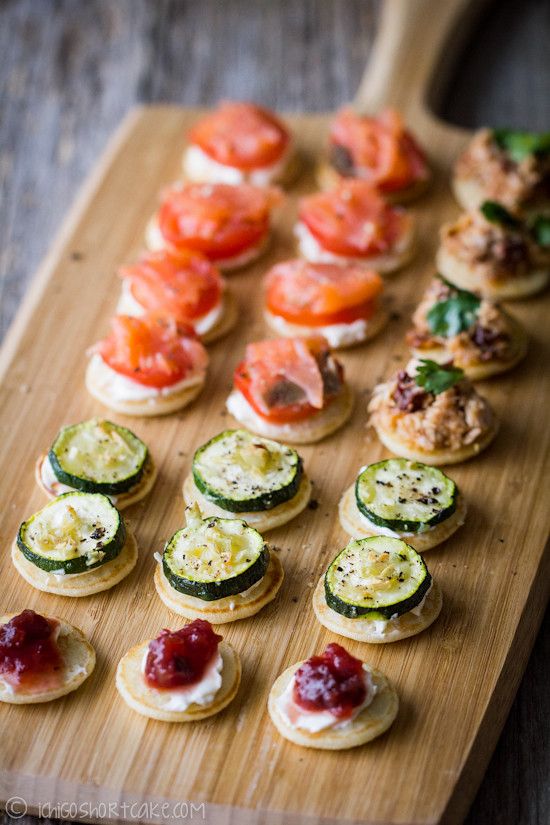 Find the recipe here: Tiny Tummy Tales
Raspberry And Coconut Creams
A simple a very delicious treat for your little ones that are made using the most nutritious ingredients. These little desserts taste like coconut cream cookie cakes and they are perfect as a finger food treat recipe for babies.
Find the recipe here: Raspberry and Coconut Creams
Yummy Scrummy In My Tummy Gummies
These little treats are made using only fresh fruit, some vanilla, lemon and gelatine. I use grass fed gelatin which I buy on Amazon and it comes in a large tub which will last you ages. These little healthy gummy bears are the perfect treats for babies and toddlers.
Find the recipe here: Yummy Scrummy in my Tummy Gummies
Super Healthy Baby Doughnuts
Super healthy, and doughnuts don't normally come in the same sentence but here you go, a doughnut recipe that will change your life (if you're into doughnuts) and the best part is that these are perfectly healthy for baby led weaning or as a finger food for toddlers.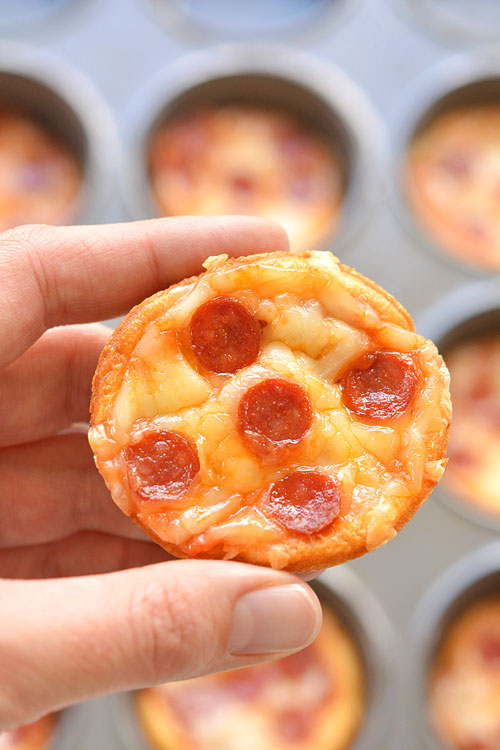 Only the good stuff here folks!
Find the recipe here: Super Healthy Baby Doughnuts
Frozen Banana Yogurt Bites
One of the easiest things to make and great to have on hand especially for teething little ones. These yogurt bites are made using banana and yogurt and they taste yummy! There really is just something lovely about frozen yogurt. I use a slice of fresh banana instead of the banana chips. If you baby loves bananas try this recipe out!
Find the recipe here: Eats Amazing
Healthy Cranberry And Orange Muffins
I included this recipe because thousands of parents have made them time and time again for their babies and love them. You can substitute the cranberry for raspberry too. These muffins are soft, easy to manage and are just the right size for little hands.
Find the recipe here: Healthy Cranberry and Orange Muffins
Baby Bowl Recipes baby led weaning Buddah Bowl Buddha Bowl Finger foods first foods First foods broccoli first foods for baby led weaning broccoli Freezer Filler Recipes Fussy eaters Starting baby led weaning Toddler Food
20 recipes from Eat at Home.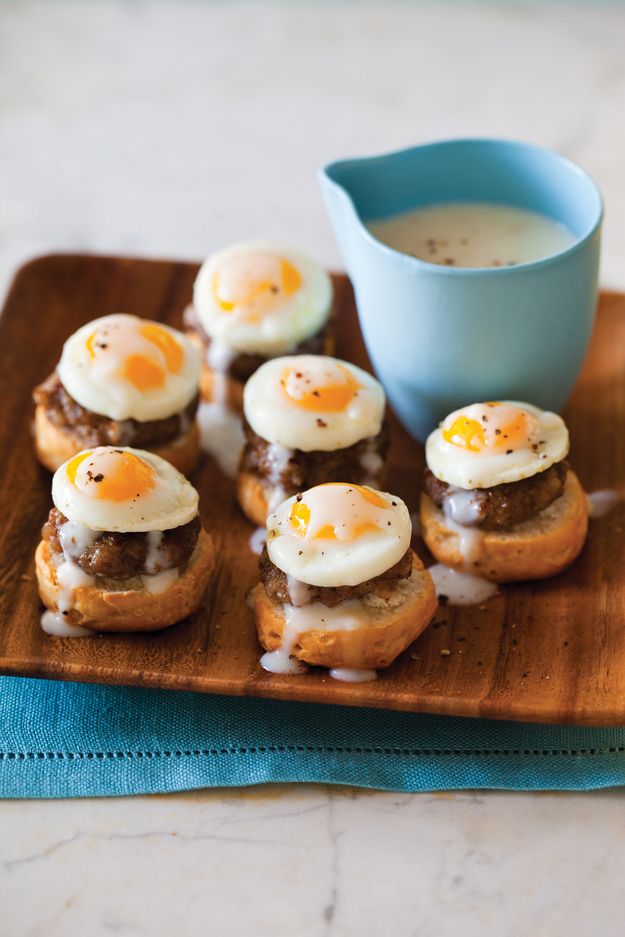 Cooking articles and life hacks
Pleasing young gourmets is not an easy task, especially if you need to prepare not only tasty, but also healthy dishes. When the supply of ideas runs out, time-tested recipes and children's smiles come to the rescue. See the selection from "Eat at Home" and delight young household members with delicious treats!
Children's vegetable soup
Grated cheese, pieces of boiled meat can be added to this soup, and older children will love the fried bacon added before serving, sparkling golden snake in the middle of the plate. If you are whipping soup, then 2 tbsp. l. cream will make it even more tender.
Detailed recipe.
Children's sausages and sausages with cream
Homemade sausages and sausages can be prepared in reserve and kept in the freezer. Hearty meat products will always be a good addition to lunch or dinner, and most importantly, this is a natural product.
Detailed recipe.
Children's pumpkin risotto
Who said that children won't like risotto?! Add fragrant pumpkin, grated cheese, cream, and your gourmets will not resist such an appetizing dish.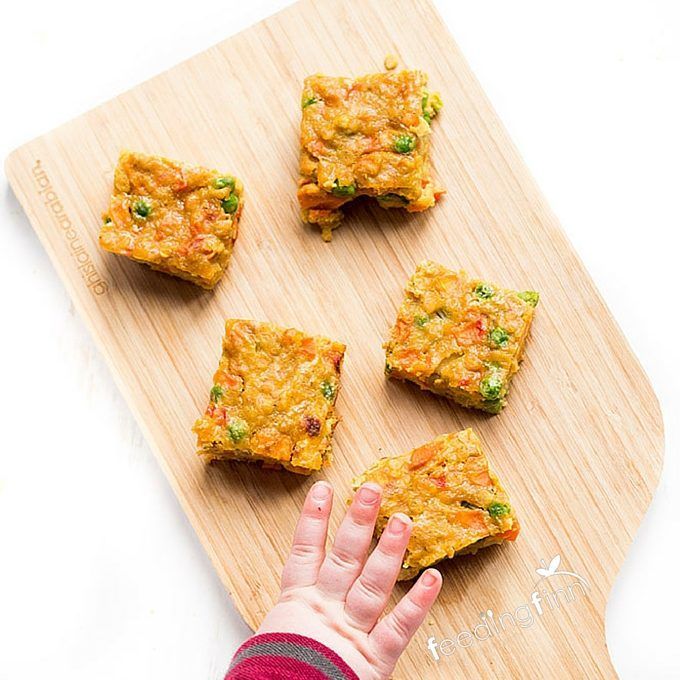 Parmesan can be substituted for any other hard cheese in this recipe.
Detailed recipe.
Sloppy Joe Sandwich
If your child has long dreamed of a hearty burger or sandwich, please your child! Make Sloppy Joe with homemade bun and toppings. Cooking will not take much time, and the result will exceed all expectations.
Detailed recipe.
Multi-grain porridge with baked banana
Breakfast porridge is healthy! And to make the kids like it, add baked bananas, cinnamon, some fresh berries. Cook the dish in milk and put a little butter for flavor. Overeating!
Detailed recipe.
Curd cakes with carrots
Sometimes an unexpected impromptu can result in an original dish. Curds with carrots and apples are very tender and tasty. And if you bake them in the oven, children's delight is guaranteed!
Detailed recipe.
Hot chocolate on a stick
Hot chocolate on a stick is both a drink and a dessert. Undoubtedly, the younger family members will like the treat.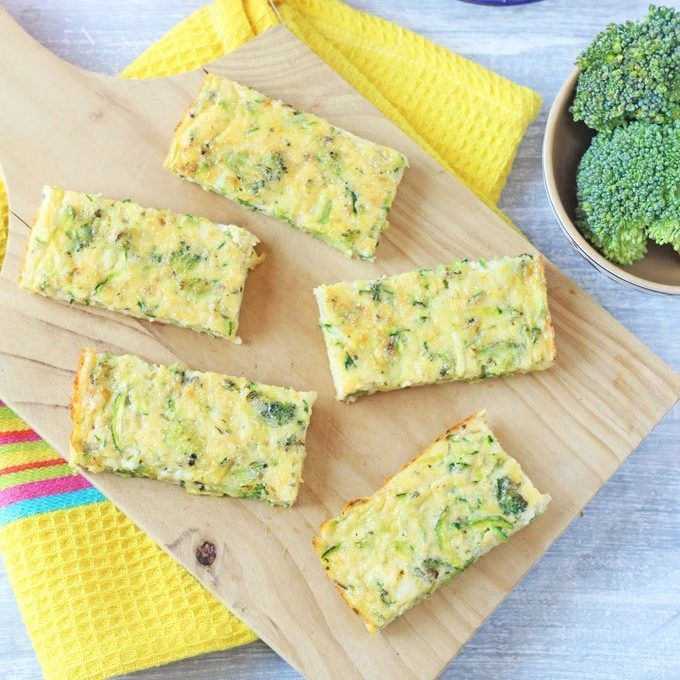 The author also suggests picking up beautiful packaging, writing a wish and presenting such chocolate on a stick to relatives and friends.
Detailed recipe.
Cottage cheese donuts
Lush and fragrant curd donuts with a crispy crust are a delicious treat for children and adults.
Detailed recipe.
Healthy candies
Prepare healthy candies for the whole family! They can be served with tea and taken with you as a snack. The ingredients are completely natural and healthy. What could be more important when it comes to the health of a child?!
Detailed recipe.
Cottage cheese biscuits with almonds
Spend time with your children in a fun and healthy way - cook delicate fragrant biscuits together! Young household members will like to cut out the dough using different molds, and when ready, the treat will delight them doubly.
Detailed recipe.
Chicken pancakes with cheese
Tender and tasty chicken pancakes.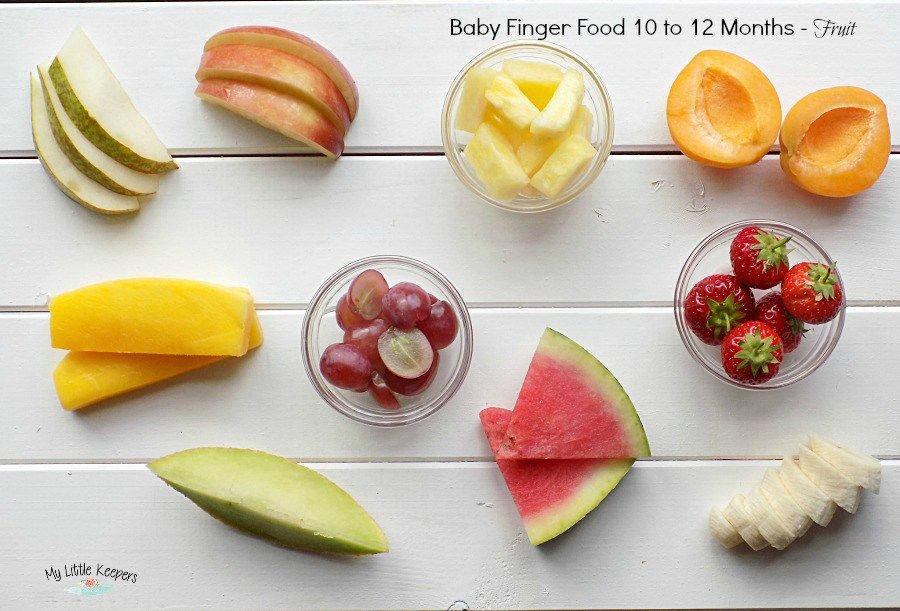 They do not contain anything superfluous and are prepared from simple and affordable products. We recommend the dish especially for the children's menu.
Detailed recipe.
Vegetable puree soup with peas
This light vegetable soup will appeal not only to children, but also to adults: vegetarians, those who adhere to a healthy diet or fast. From the main products you will need potatoes, broccoli, green peas. Complement the meal with toasted pumpkin seeds or crispy bacon strips if you're a meat eater and want to make your meal more satisfying.
Detailed recipe.
Mini pizzas
The author of the recipe makes mini pizzas from homemade yeast dough, so it will take time to proof. The filling can be completely different, be guided by the taste of your young gourmets.
Detailed recipe.
Pasta with meatballs
This is a hearty and tasty dish that can be served both for lunch and dinner for the whole family. Tender meatballs, juicy baked vegetables and pasta that help fill you up.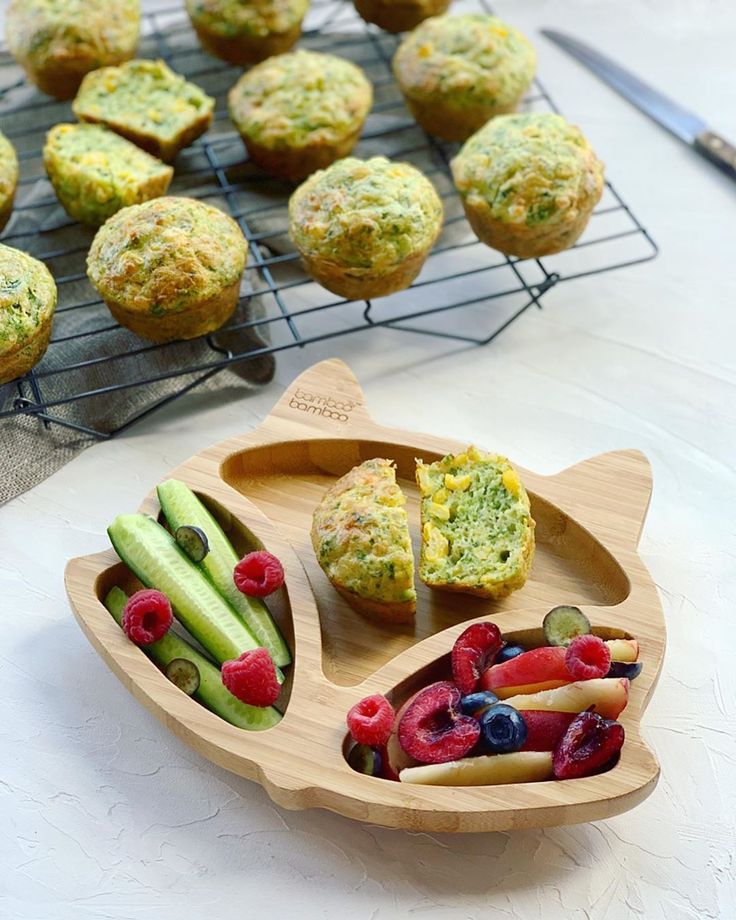 Detailed recipe.
Chocolate rice porridge with sea buckthorn
Chocolate porridge with berries is almost a full-fledged dessert that a child is unlikely to refuse. The dish can be supplemented with any chopped nuts.
Detailed recipe.
Cherry cake
Very soft, porous cake with juicy cherries. Berries are also suitable frozen, and cooking takes only 1 hour. Such pastries will be delicious the next day.
Detailed recipe.
Mini breakfast pancakes
Look at those babies! Mini pancakes will cause tenderness and genuine interest in the child. Put berries in a plate, pour over everything with topping - and a wonderful children's breakfast is ready.
Detailed recipe.
Lazy dumplings
Another favorite childhood breakfast is lazy dumplings with just four ingredients. You will need cottage cheese, flour, sugar and chicken eggs. Serve the dish with sour cream and berry sauce or jam.
Detailed recipe.
Milk slice
If you want to please the whole family with a delicious dessert this weekend, prepare a milk slice. Younger households will appreciate the soft airy biscuit and delicate creamy layer.
Detailed recipe.
Houndstooth Cottage Cheese Cookies
Many delicious treats can be made from cottage cheese. For example, cookies familiar from childhood. The whole process will take no more than 40 minutes.
Detailed recipe.
For more interesting recipes for the children's menu, see the link.
What to cook for children, menu from 1 to 7 years old: 350 recipes with photos
Recipes for meals that can be prepared for a child with step by step photos. Breakfasts, lunches, dinners, afternoon snacks. Dishes like in kindergarten. Proven recipes with 9 cooking times0003 Kindergarten Recipes Dinner Recipes for Kids Breakfast Recipes for Kids Soup recipes for kids Salad Recipes for Kids Recipes for baking and sweets for children side dish recipes for kids How to "hide" vegetables for kids
Thinking out what to cook for a child is another quest, because food should be both tasty and healthy, and meet many more children's whims.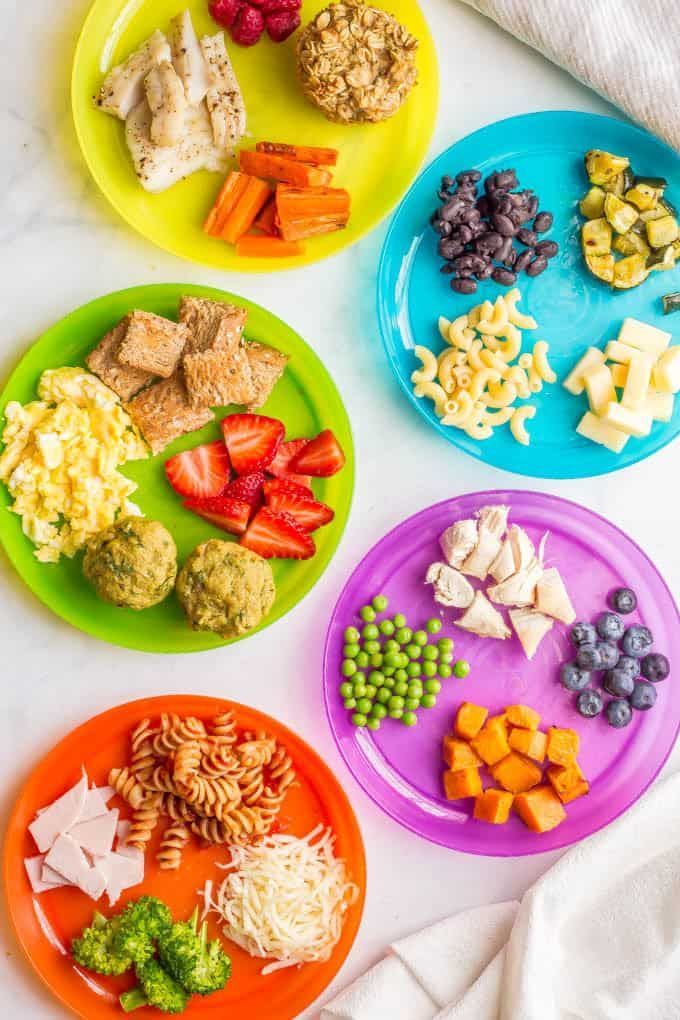 Here you will find many suitable recipes for children to prepare for breakfast, lunch or dinner. Read more
This grated cottage cheese pie always pleases my family with its aroma and taste, I bake it in the oven.
Many people remember from childhood the taste of tender cake Mishka in the north. Thin shortbreads soaked in fragrant sour cream with vanilla and a light crunch of walnuts.
Grated shortcrust pastry pie with apple from childhood. Now more and more people are looking for recipes for fashionable macaroons and canelli, and earlier our mothers and grandmothers baked the simplest pies that were and remain insanely delicious.
Delicious, simple and fast, and made from affordable ingredients! These mini cupcakes will delight all lovers of sweet homemade pastries.
Carrot sponge cake according to this recipe is perfect for making cakes, pastries and all kinds of desserts.
Pie in a hurry, when there is no time, but you really want sweet pastries.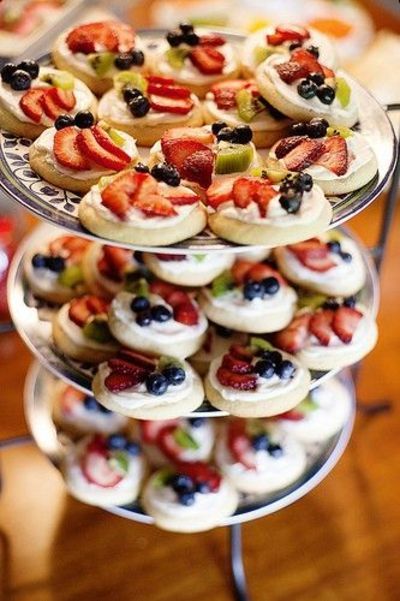 Today in supermarkets you can buy sweets for every taste, but the composition on the package is often frightening with the amount of chemistry.
The recipe for PP pancakes is good because it does not contain gluten and sugar. And everyone who adheres to a healthy lifestyle has already minimized or eliminated these foods from their diet.
These fragrant pumpkin PP fritters are baked without flour or sugar. Flour in the recipe is replaced with healthy oatmeal, and a ripe banana makes pancakes sweet.
Blueberry jelly turns out not only very beautiful, but also insanely tasty and fragrant.
Sorbet is not just frozen berries ground into fine crumbs.
Milk cakes according to GOST - a familiar and favorite pastry with vanilla aroma and light creamy taste.
Waffles are one of my children's favorite breakfasts. Wafers are universal, they can be made sweet or not, with different fillings and additives.
Apricot marshmallow is not only very tasty, but also a healthy delicacy that is easy to prepare at home according to this simple recipe.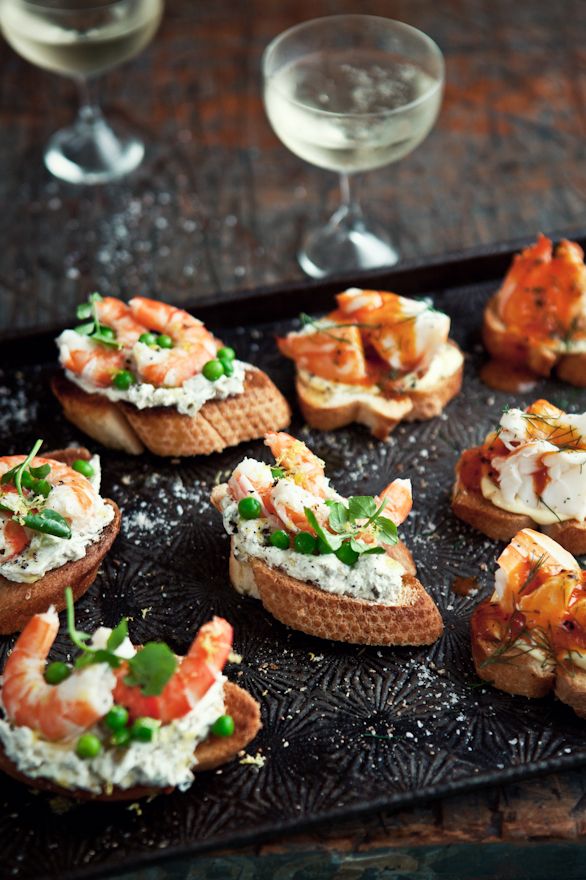 If you like citrus pastries, then this cake will definitely become your favorite.
Gingerbread, most often, makes us happy for the New Year and Christmas holidays.
Oven Apple Slices is a light dessert with honey and cinnamon aroma, which is a must-have during the season when fresh delicious apples are plentiful.
A simple and quick recipe for delicious pastries for home tea drinking - curd biscuits with chocolate.
Delicate melon sorbet is very easy to prepare at home, the main thing is to have a blender and a large, ripe melon.
On my website Menu of the week 11 recipes for oatmeal cookies. But there is one of the best among them.
What is the most delicious thing in a homemade pie? Of course, this is an abundance of toppings. According to this recipe, I put a lot of blueberries and apples in the pie, the dough in it is yeast, it is cooked in butter and it turns out tender and airy, I bake it in the oven.
From fresh cottage cheese with the addition of various fruits and berries, you can cook all kinds of desserts for every taste.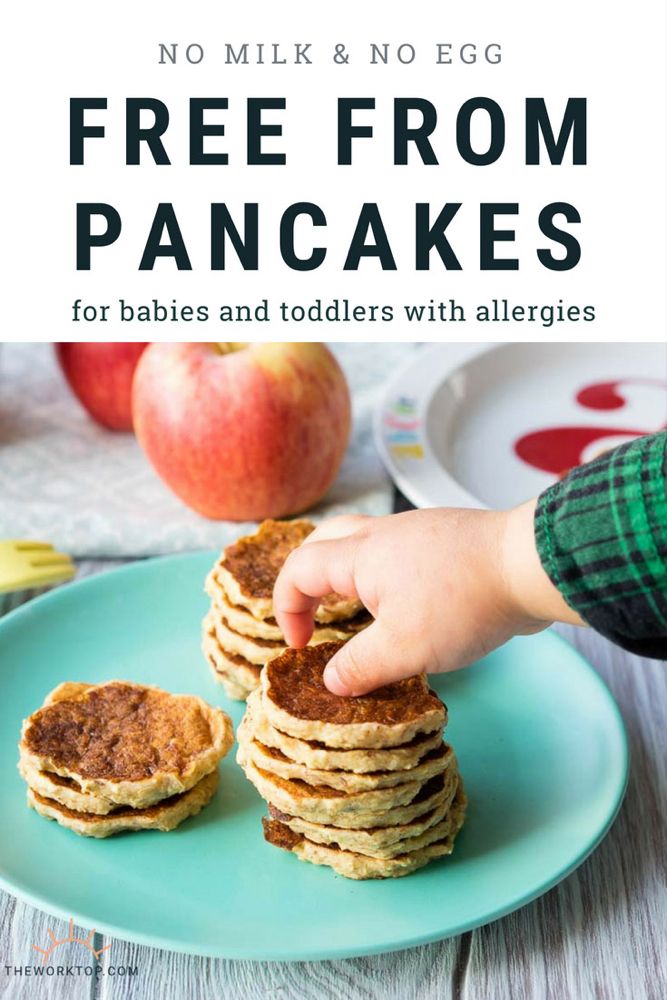 Muffins with apples - a very simple pastry, for beginner housewives - just right.
Few of us refuse sweet pastries, especially homemade ones, do you agree? Fragrant and very tasty raspberry biscuit is the perfect small pie for home tea drinking.
These crispy and juicy patties are another way to use the season's zucchini crop.
Vareniki are most often prepared on unleavened dough. I propose to move away from the usual kneading a little and cook dumplings with fresh apples and cinnamon using an unusual dough recipe.
If you love the exotic mango fruit, then you should definitely try making sorbet out of it.
Even if you don't like oatmeal for breakfast, these cookies will surely surprise you with their taste.
Who doesn't like homemade sweet pastries? It would be time, the store was not at all on the table.
What to serve with fish or meat? What to put as a side dish on the festive table? I recommend everyone's favorite mashed potatoes, but with the addition of celery - interesting, unusual and very tasty.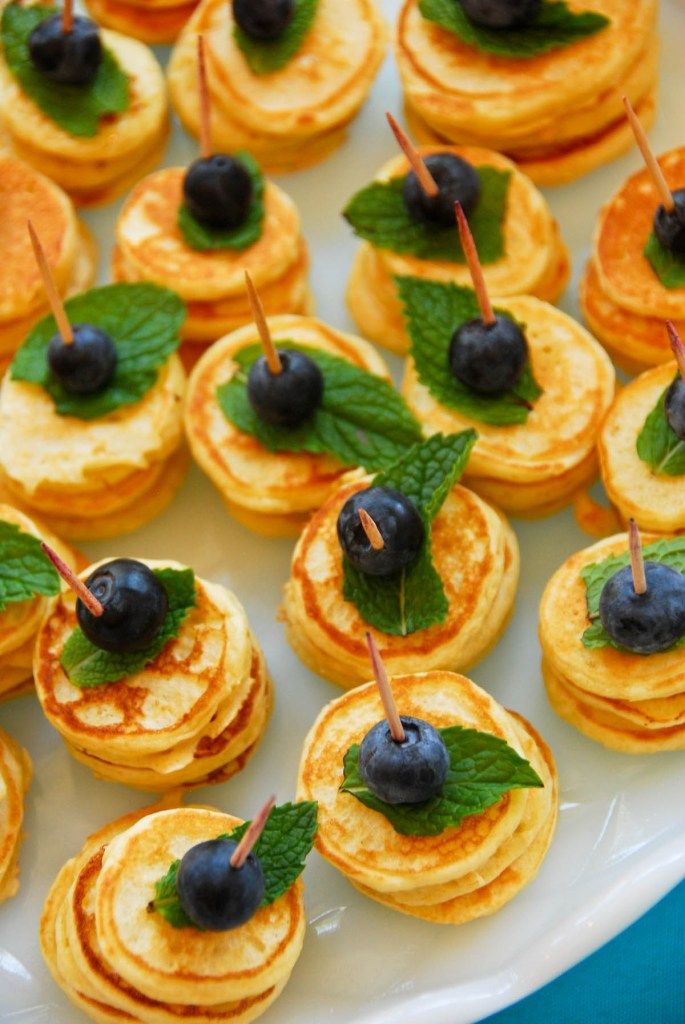 I really love cottage cheese baking, and there are many recipes from cottage cheese in my collection.
Shortcrust pastry plum pie baked in the oven and delicious.
In the hot season, all markets and supermarkets are full of fragrant, juicy, bright berries.
Omelette with zucchini and tomatoes is good for both breakfast and dinner. By the way, it is also suitable for a cold snack.
Turns out gluten-free baking can be delicious! I never thought that rice flour could make such a delicious and, even more amazing, lush pastry.
Delicious year-round apple dessert, incredibly healthy and easy to make.
Fans of homemade baking should definitely try this chic dessert - chocolate brownie with banana.
Muffins differ from cupcakes in a denser and more crumbly dough, and also in the fact that they are as simple as possible to prepare.
A true summer treat, cold raspberry sorbet is easy to make at home.
It is not necessary to have an oven to bake such a ruddy aspic pie with cabbage, I easily cook it in a frying pan on the stove.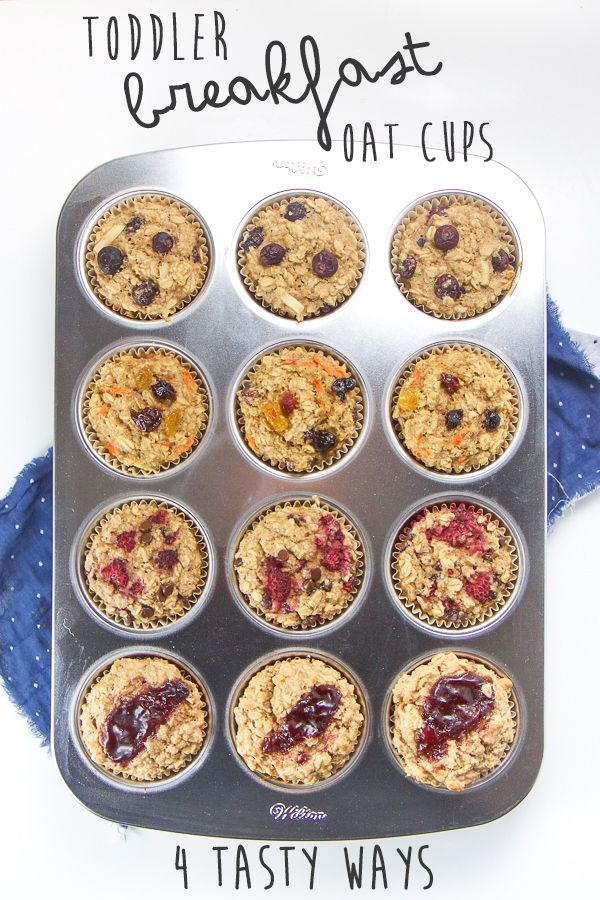 Lush pancakes with apples on kefir - easy to prepare, quite economical and everyone's favorite recipe.
In the season of fresh fruits, I highly recommend baking a ruddy pie with plums and cottage cheese in the oven.
Stolichny cake with raisins according to GOST is a cake with a characteristic crack, familiar to many from childhood, sweet, with a crispy crust.
Gluten-free pancakes are a little different from our usual pancakes, but they are just as tasty.
I would call an omelette the most delicious and quick breakfast. It is hearty, tasty, tender and will never let you down if you need a quick bite or a hearty breakfast.
In the heat of the summer, you don't always want to turn on the oven. At these moments, charlotte with apples, cooked in a pan on the stove, saves me.
As soon as this dish is not called: potato pancakes, potato pancakes, potato pancakes... Of course, this is not a diet food, but the flavor that whets the appetite, I promise you.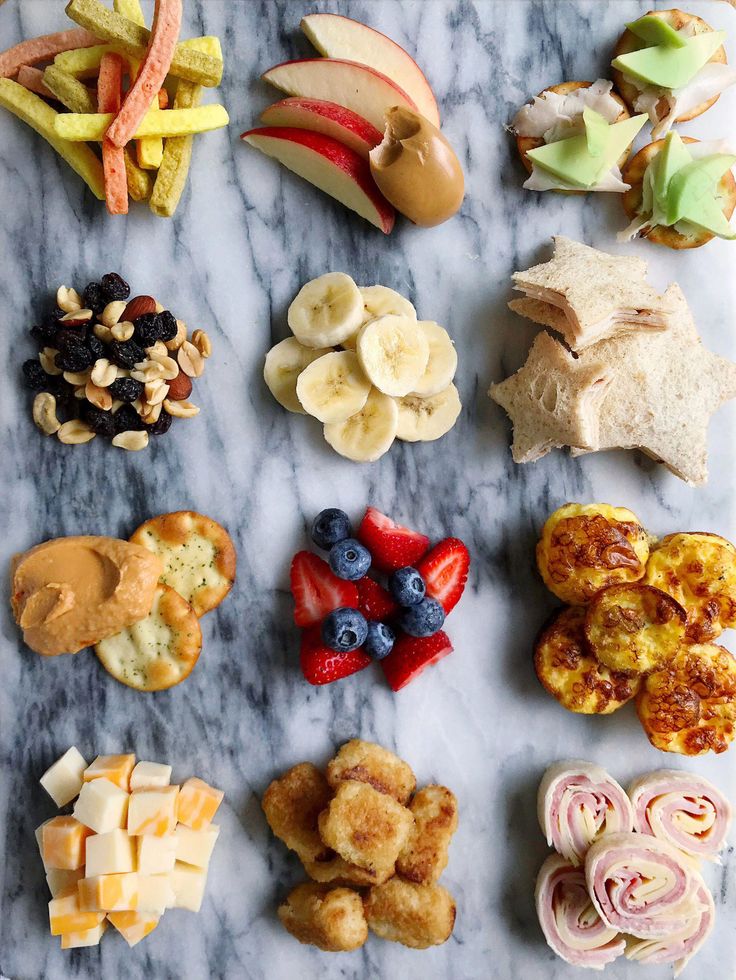 Cabbage pie according to the classic recipe in the oven turns out to be very airy and fragrant.
If you want your family, and especially your kids, to eat delicious, healthy food and ask for more, make them an Oven Broccoli Chicken Casserole.
We are used to the fact that dumplings are cooked in water. Steaming them sometimes seems unusual and even strange.
Banana oatmeal cookies are healthy, definitely tasty and fragrant, and if you have stale bananas, then they are saving :) Another plus is that they are suitable for those who cannot afford chicken eggs.
Shchi is one of the most popular types of soup. They can be boiled both in meat broth and in water.
Many people have probably cooked the usual brownie. And let's be honest, it's hard for them to surprise anyone.
A simple and tasty recipe for those who love vegetables combined with meat.
Raspberry pie in the oven according to this simple recipe turns out to be very unusual and festive.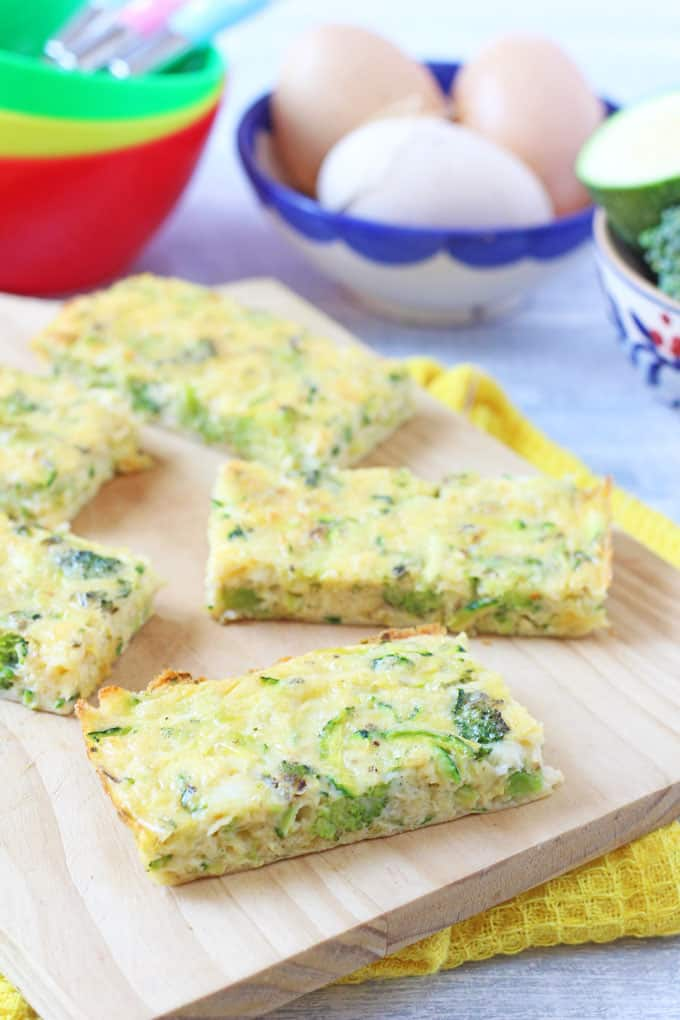 What is the most delicious pastry? Well, of course, homemade, cooked with your own hands.
Vareniki with cherries and cottage cheese is a wonderful combination of flavors in one dish.
Salad with cabbage, cucumber and corn is fresh, juicy, bright and very tasty.
An amazing first course filled with freshness, insane aroma and vibrant summer colours.
Very tasty combinations are often obtained from simple available ingredients.
A truly summery and fragrant pie is obtained according to this recipe. Pronounced creamy taste, tender crumb and juicy apricots.
Blackcurrant jelly with pectin according to a simple recipe is a very fragrant dessert.
Tomato Burrata is one of the easiest salads to prepare in 5-7 minutes, but the combination of flavors is incomparable.
Vareniki with fresh cherries are especially juicy and aromatic. Cherries fully retain their flavor and fleshy texture when cooked.
Potato casserole is a good alternative to the already bored mashed potatoes.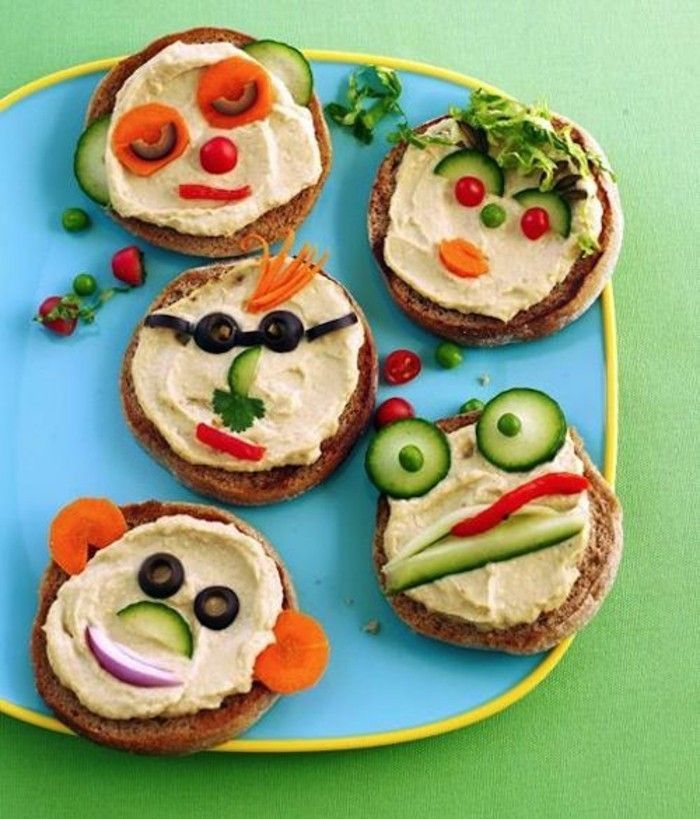 There are a lot of different recipes for this dish: with minced meat, sausages, mushrooms, etc. We will prepare a classic potato casserole, but in a slow cooker, which will greatly simplify the process.
Steamed turkey in a double boiler is a wonderful dish for proper nutrition.
The taste and texture of the finished dish is strongly influenced by the method of preparation.
Salad with cabbage, corn, cucumber and tomatoes - bright, affordable in terms of products (especially in the season when everyone is from the garden), completely uncomplicated, summer, healthy and inexpensive.
A great idea for a summer snack, this fruity smoothie is easy to make in a blender.
For those who adhere to proper nutrition, but want to eat delicious chicken cutlets, I suggest trying to cook these PP chicken breast cutlets.
In summer, you want delicious cool and healthy drinks. And also interesting fruit and berry combinations, and I found all this in the peach smoothie recipe.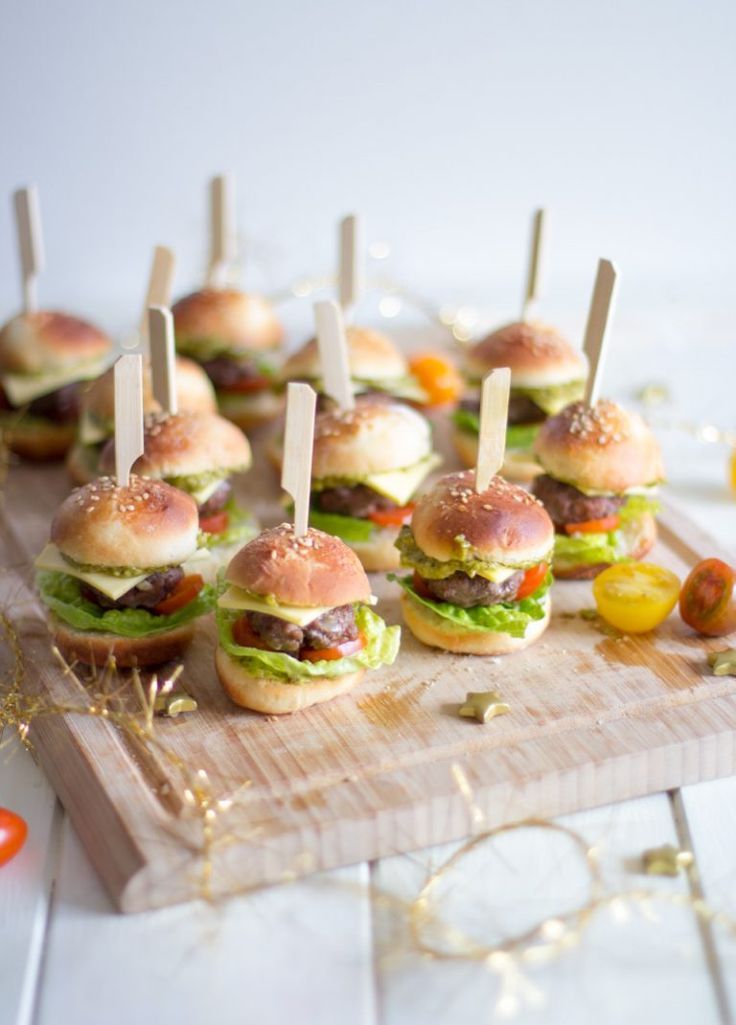 Incredibly tender cheesecake, one of my favorite recipes. It turns out moderately sweet, with a bright creamy taste and delicious aroma.
Pea porridge is a simple but hearty and nutritious dish. Particular attention should be paid in this recipe to the method of preparation.
Summer pleases us with berries and fruits, and strawberries are one of the early summer treats.
Thinking out what to cook for a child is another quest, because food should be both tasty and healthy, and meet many more children's whims.
Here you will find many suitable recipes for children to prepare for breakfast, lunch or dinner.
For your convenience, we have divided the recipes into categories: breakfasts for children, soups for children, side dishes for children, dinners for children, desserts for children.
There is also a category of recipes "how to hide vegetables for children in baking" – for those mothers whose children cannot stand everything healthy and prefer to eat only sweets.