Elegant baby shower food ideas
37 Crowd-Pleasing Baby Shower Food Ideas
Planning a baby shower is lots of fun, especially when it comes to brainstorming food ideas. Whether you're looking for food ideas that match your chosen baby shower theme or you're just looking for quick, easy, and flavorful options that everyone will love, you've come to the right place. Check out our 37 baby shower food ideas, including savories, sweets, and thirst-quenching drinks.
9 Tips and Ideas for Planning a Baby Shower Menu
When planning a baby shower, you can be as creative as you like with the food ideas, but it's also important to consider some practical aspects.
As the host, you'll have a lot to take care of, including decorating the venue, so it's good to plan food that is quick to make and easy to serve and eat.
Here are some tips to help you think about the types of food to choose, how to serve it, and more:
Savory Baby Shower Food Ideas
Whether you plan on having only finger foods or an entire menu at the baby shower, here are some ideas for the savory food:
Baby Shower Dessert Table Food Ideas
Besides having a baby shower cake as a centerpiece, you may want to have a dessert table with an assortment of other sweet offerings.
Here are some ideas for crowd-pleasing sweets and desserts:
Drinks
Beyond serving the usual wine spritzer or sparkling wine at the baby shower, consider some alcohol-free drinks, like mocktails, punch, and homemade sodas:
The Bottom Line
You'll no doubt have lots of fun planning and serving the food for the mom-to-be's baby shower.
If you've decided to prepare most of the food, round up some of the mom-to-be's friends and family to help. Make it easier on yourself by using some store-bought elements, too. You could also make some of what's on offer but ask each guest to bring a small plate to share.
Set up food and dessert tables so that guests can serve themselves buffet style, and stick to foods that aren't too messy to eat while standing up and mingling.
If you have a set theme, you can tie the food into the theme by using colored frosting, or by piping lettering onto foods like "Oh, Baby!" Cookie cutters are your friend! Cut everything from brownies to sandwiches into shapes that match the theme.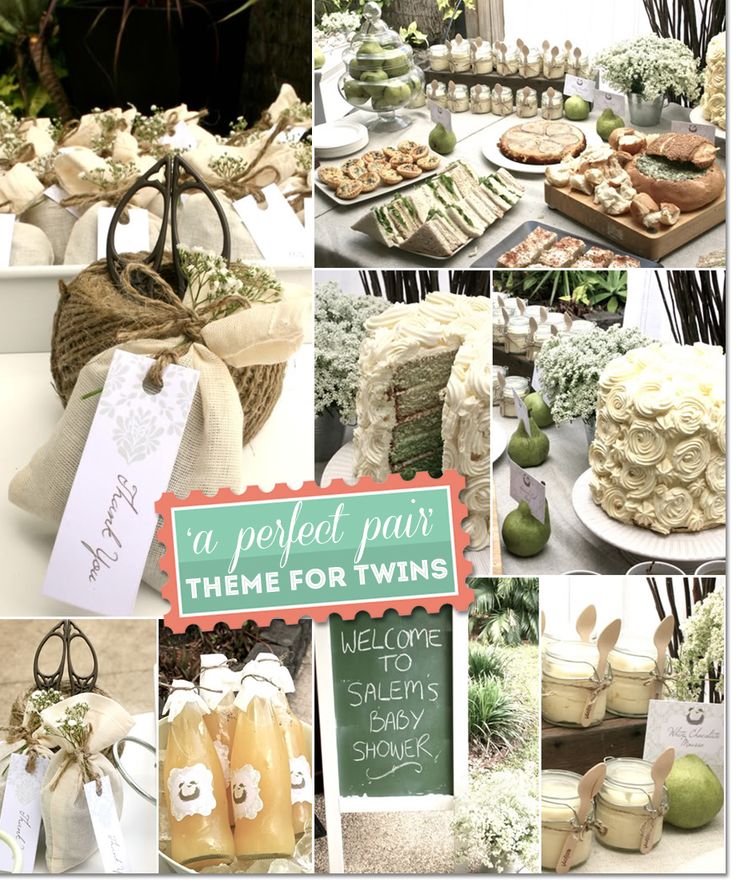 You can also connect the food and drinks to the theme based on the colors you choose for the straws, napkins, and cupcake liners.
Having a chocolate fondue fountain or a soda bar can create an interactive element that guests will love.
Have fun with it! Your options are endless, and you might find you really get into it once you get started. And, always remember, no matter what food and drinks you serve, your guests — especially the guest of honor — will really appreciate your efforts and thoughtfulness.
While you're here, check out our baby shower checklist to double-check that you've covered everything for the upcoming event.
Baby Shower Food Ideas - Baby Chick
Hosting a baby shower is such an important job to support a mother-to-be. I will never forget my baby shower and all the work my mom put into it to host for me. I am forever grateful!
Planning a baby shower is a lot of work, from the guest list to the décor, the baby shower games, and most importantly, the food.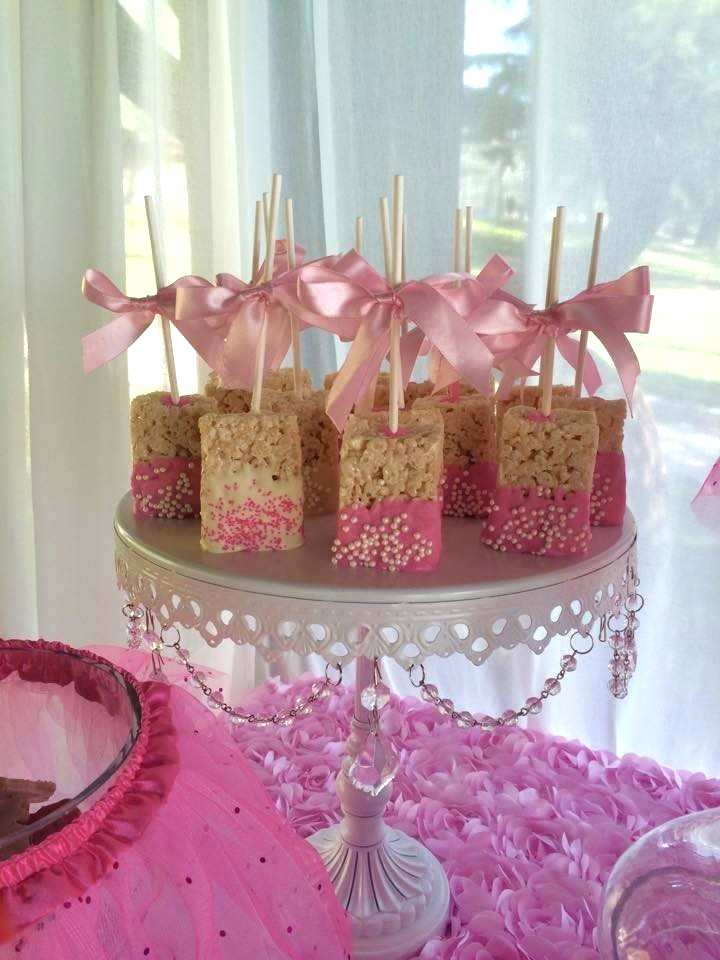 There is a lot of thought and effort that goes into a shower.
What to Consider When Planning the Baby Shower Food
When planning the menu, you want to consider the preferences of the mother-to-be and serve some of her favorite foods, along with considering the theme.
The theme of my shower was "Fiesta, Baby," and we had a taco and nacho bar—some of my favorite things and on theme! You will also want to consider your guests' dietary needs and ensure you have some gluten-free, dairy-free, vegetarian, and vegan offerings mixed in. That way there is a little something for everyone in the spread. Of course, make sure to have plenty of bottles of hand sanitizer available to your guests as they prepare to make their way through the food offering. This will help keep everyone healthy.
Baby Shower Appetizers
Finger foods are excellent to serve at baby showers, and anything "mini" is always a charming option for the food table. I love going to a baby shower where many different appetizers are served.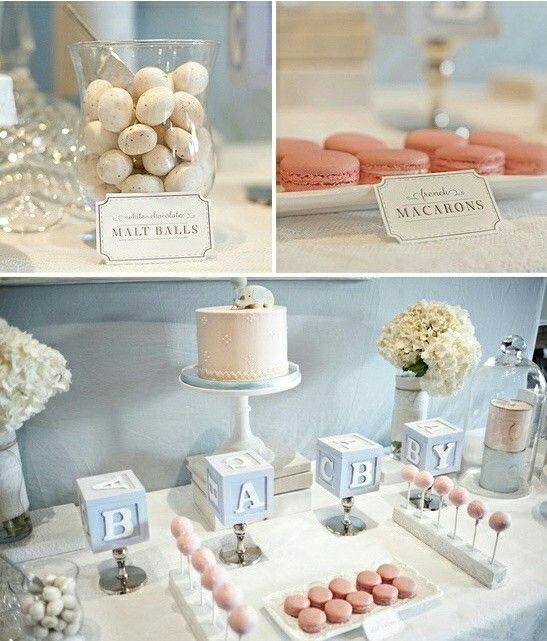 Bonus points if they are on a toothpick or in a single serving cup! Serving many appetizers is a great way to have lots of options for your guests that meet the needs of even the pickiest of attendees. Here are some delicious ideas for appetizers:
Pimento cheese crostini
Charcuterie board
Individual cups of cut veggies and dressing
Tea sandwiches
Fruit kebabs
Sandwich pinwheels
Meatballs
Pigs in a blanket
Stuffed mushrooms
Mini crab cakes
Shrimp cocktail
Spanakopita
Baby Shower Buffet
Buffets of entrée foods are a great, inclusive baby shower food idea for your guests. They can choose exactly how they want to customize their meal according to their preferences and dietary needs. I have shared some fun buffet ideas and examples of items to put on that buffet that will give your guests many options.
Taco/nacho bar (taco meat, chicken, refried beans, sour cream, salsa, taco shells, tortillas, corn chips)
Baked potato bar (cheese, chili, sour cream, chives, butter, bacon, ham, black olives, scallions, chicken)
BBQ and fixins (pulled chicken, pulled pork, brisket, coleslaw, macaroni and cheese, baked beans, potato salad, cornbread)
Bagels (various cream cheese flavors, lox, capers, pickled onions, dill)
Baby Shower Brunch
A common time for baby showers is a brunch shower! I have often been to showers late Sunday morning, and I love a good brunch shower.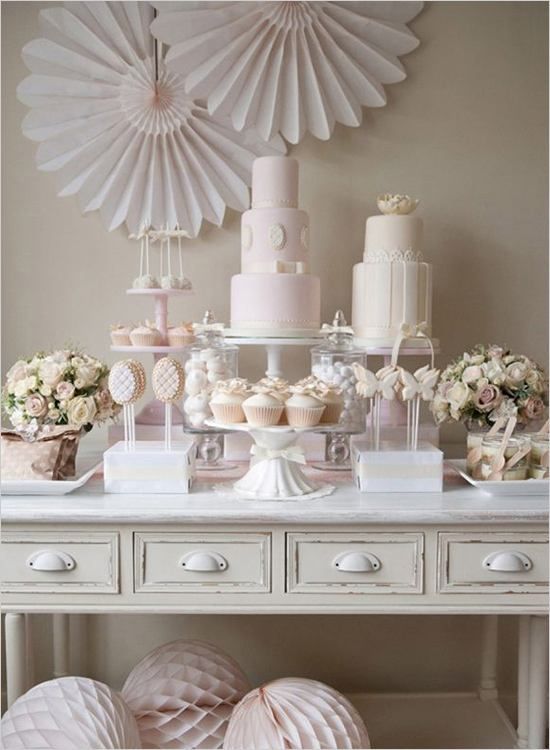 Here are some yummy options for baby shower food ideas during brunch:
Mini quiches
Breakfast casserole(s) both with meat and vegetarian
Deviled eggs
Baked French toast
Chicken salad on Hawaiian rolls
Croissants
Scones
Muffins
Fruit salad
Baby Shower Desserts
The options for baby shower desserts are endless and the center of a shower's celebration. Most traditionally, you can serve a beautiful cake decorated akin to the shower's theme. A trendy idea is to have a dessert bar with lots of different options for your guests to choose from. Here are some other more non-traditional dessert ideas:
Decorate your own cookie station
Cinnamon buns (cute for a "bun in the oven" theme)
Cake pops
Cookies
Chocolate covered pretzels
Petit fours
Cupcakes
Fun-sized candy bars
Hershey's Kisses
Personalized M&M's
Caramel popcorn
Chocolate covered strawberries
Rice Krispie Treats
Chex Muddy Buddies
Baby Shower Drinks
The drinks you offer at a baby shower depend heavily on the theme! One cute theme that I have seen is "Something's Brewing.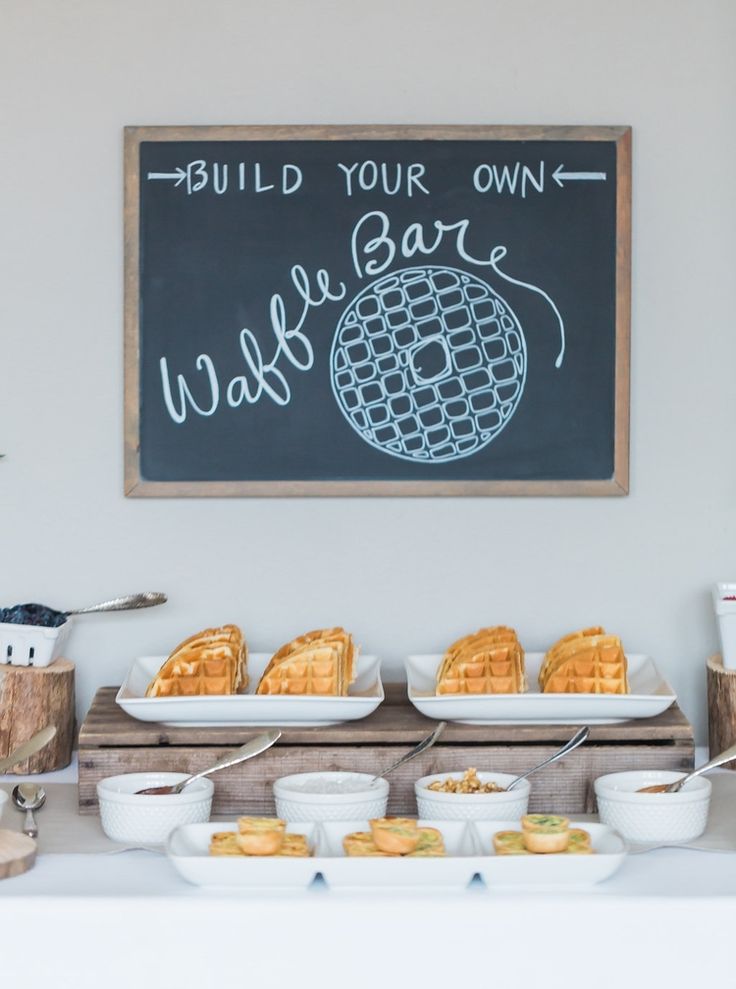 " You would serve beer and coffee at that shower. At a brunch shower, you'll probably have a mimosa bar with lots of different juice offerings. Depending on the time of day and audience, a signature cocktail inspired by the mother-to-be is also a cute idea! Of course, a nice offering to have is mini bottles of water. I find that at events where the mini bottles are served, it cuts down on the half-empty bottles of water being found everywhere when the event is over!
Mimosa bar (various fruit juices such as mango, pineapple, orange)
Coffee or hot cocoa station
Iced tea
Hot tea
Infused water
Signature cocktail
Bottled water
I hope this inspires you as you plan for baby shower hosting responsibilities. You can mix and match from this list of food ideas and pull off a flawless shower! The guests and mother-to-be will love what you put together, no matter what you choose to do.
Elegant and Simple Holiday Appetizers Quick and Easy Recipes
Learn how to make simple yet elegant appetizers for your holiday party.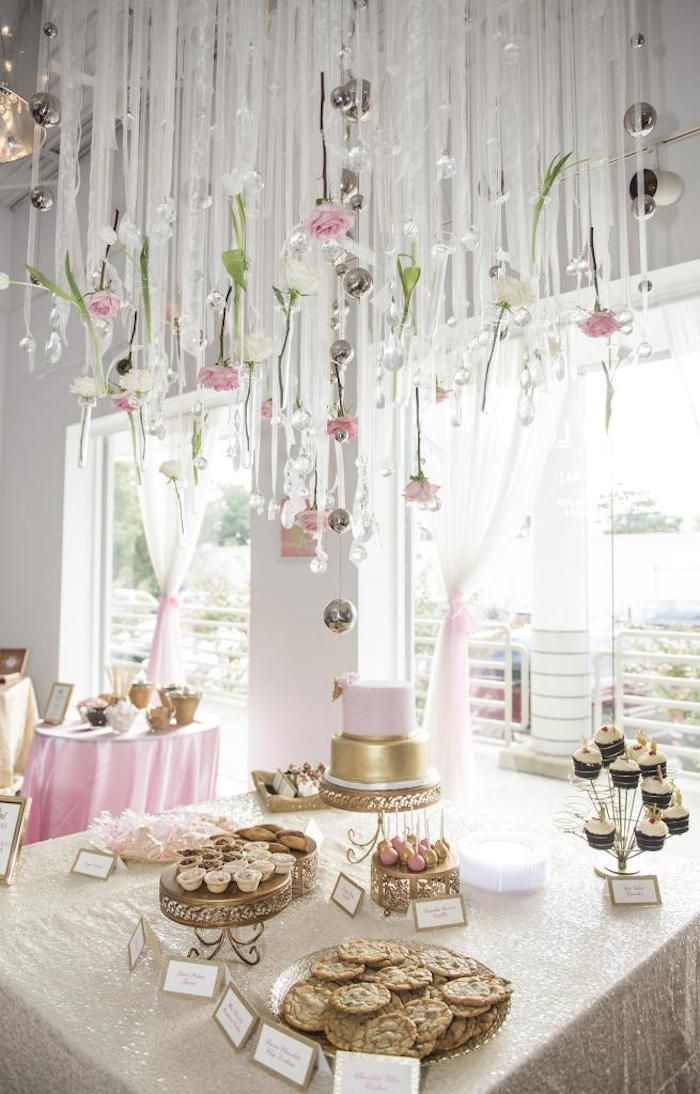 Featured
American Spinach Artichoke Dip
Spinach Dip is a true homemade "soul food": pieces of artichoke and spinach in a creamy mixture of parmesan, cheddar and sour cream. Serve with chips as an appetizer.
Recipe: American Spinach Artichoke Dip
Festive Cheeseball Wreath
Decorate your table with a Festive Cheeseball Wreath. Use a small cake pan with a hole in the center to make a wreath, or roll the mixture into a ball or log. For a cheeseball that's perfect for any occasion, roll a cheeseball in chopped toasted almonds instead of a bright decoration.
Recipe: Cheese Wreath Festive Cheeseball
Oven Baked Brie
This is an easy recipe, perfect for a party. Drizzle the brie with honey and bake for 5-7 minutes until soft and pliable. Serve with crackers and fruit.
Recipe: Oven-Baked Brie
Creamy Scampi Shrimp Dip
This rich garlic sauce is making a splash in our kitchen.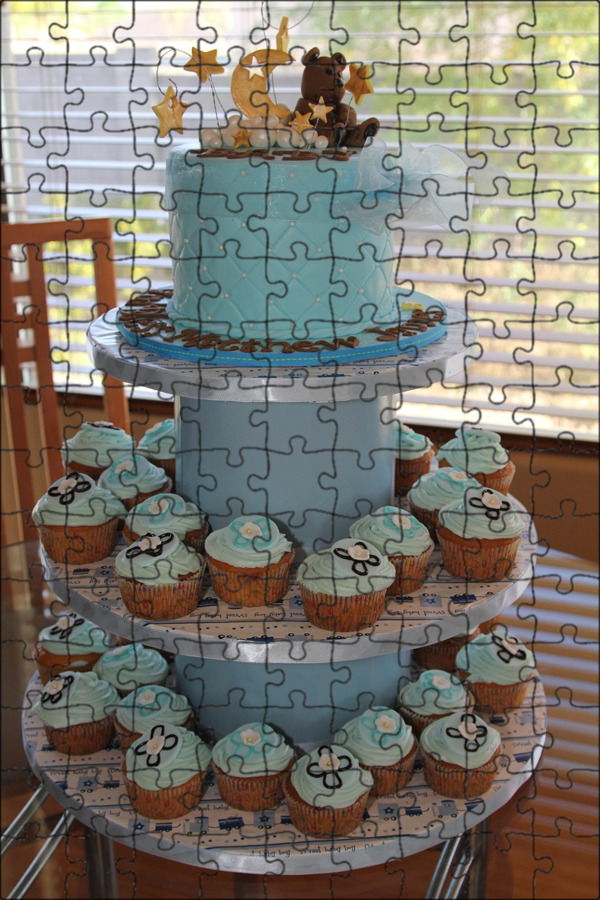 Our favorite dish - shrimp pasta - we turned into a delicate snack for a big company. You can cook it in advance and take it with you to a party: arrange with the owners of the house to use their oven and quickly bake a snack.
Recipe: Creamy Scampi Shrimp Dip
Italian wedding soup
Homemade meatballs are the secret to the authentic taste of Italian cuisine in this soup. For vibrant color and texture, Giada De Laurentiis uses curly endive.
Recipe: Italian Wedding Soup
Swedish Meatballs
These miniature meatballs are served with a slice of pickled cucumber and a dip of savory lingonberry jam and sour cream.
Recipe: Swedish Meatballs
Baked Brie with Cranberries, Pecans and Bacon
This simple cheese dip is a hit at the party, so you might want to double up! Dried fruits can be changed to your taste: cherries, raisins, figs and dates are suitable here.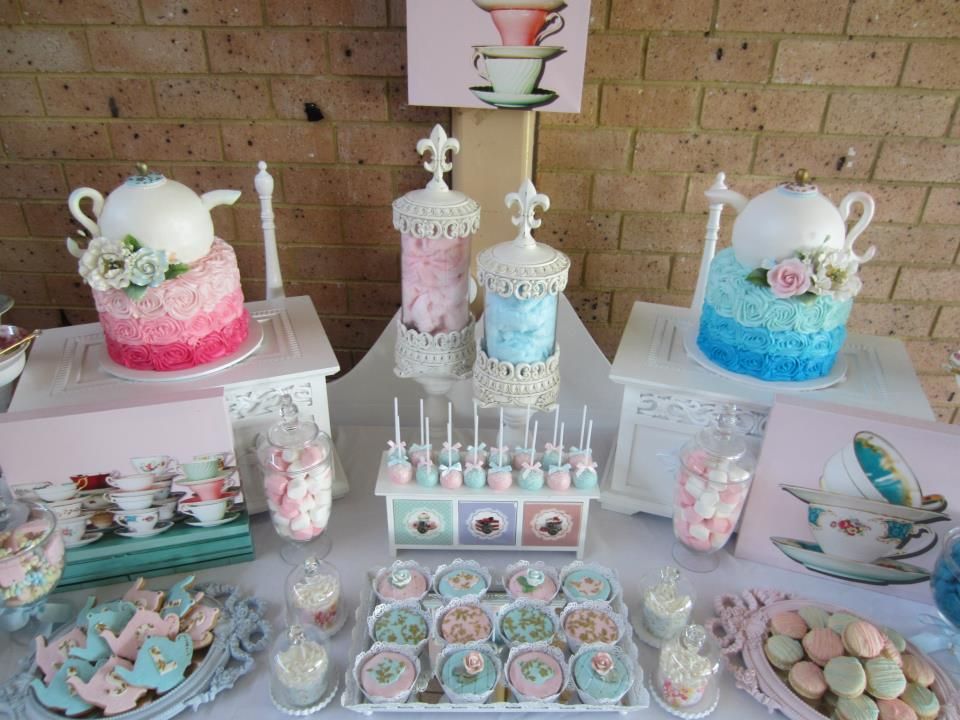 Recipe: Baked Brie with Cranberries, Pecans and Bacon
Oven Coconut Shrimp
Traditionally deep fried shrimps in coconut flakes, but here they are baked in crispy breadcrumbs. A dipping sauce with honey, orange and curry gives the dish a spice.
Recipe: Oven Coconut Shrimp
Fried Onion Dip Sauce
For a sweet touch, Ina adds caramelized onions to the sauce. Serve with crunchy veggies like celery, carrots and endive for a contrast of texture and flavor.
Recipe: Fried Onion Dip
Fried Ravioli
Crispy Fried Ravioli is a great all-round appetizer for any party.
Recipe: Fried Ravioli

Spinach and Goat Cheese Tartlets
Stuff your phyllo dough baskets with the classic spinach and cheese holiday appetizer.
Recipe: Spinach and Goat Cheese Tartlets
Chicken Cheese Balls
Grilled chicken and spicy cheddar are key ingredients in this delicious fried appetizer.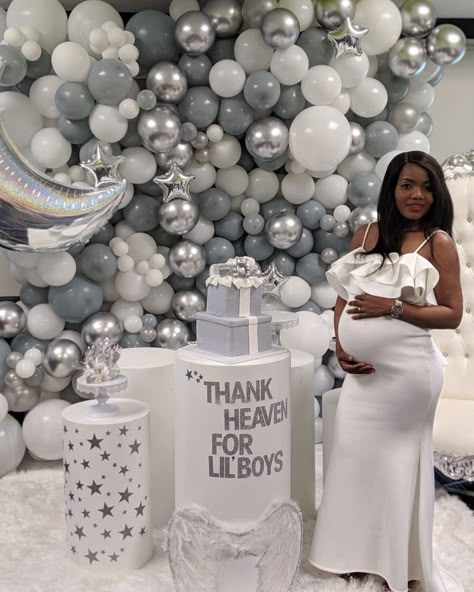 The dish is served with blue cheese dip, mayonnaise and a hint of spicy sauce.
Recipe: Chicken Cheese Balls
BBQ Flavored New Orleans Shrimp Dip
This flavorful dip is inspired by the spicy New Orleans shrimp dishes. A base of sour cream and cream cheese creates a savory taste and creamy texture.
Recipe: BBQ New Orleans Shrimp Dip
Shrimp Cocktail with Physalis Horseradish Sauce
Bobby Fly makes his version of the classic seafood appetizer by boiling shrimp with lemon, black peppercorns and coriander, then then served with a dip of roasted Mexican tomato, jalapeno and horseradish.
Recipe: Shrimp Cocktail with Physalis and Horseradish Sauce
Cheese Beer Fondue in a Bread Bowl
This delicious fondue is served in a round bread bowl that is also edible. For a hearty starter, serve fondue with slices of grilled bratwurst, bread and fruit.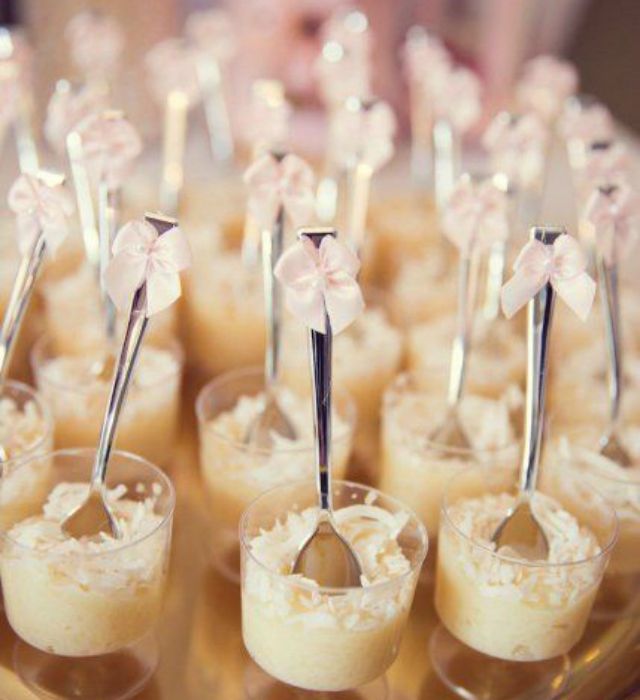 Recipe: Cheese Beer Fondue in a Bread Bowl
Buffalo Chicken Dip
Claire's Sauce has all the flavors of Buffalo Wings (hot sauce, blue cheese and celery) without the hassle of deep frying. For a lighter version, use low-fat cream cheese.
Recipe: Buffalo Chicken Dip
Roasted Spicy Olives
These roasted olives have a tangy, spicy note thanks to rosemary, garlic and red chillies. A bright finishing touch is a little tangerine juice.
Recipe: Baked Spicy Olives
Classic Hummus
This festive appetizer takes only 10 minutes to make. Ina uses garlic and freshly squeezed lemon juice for her hummus. Serve with crispy dipping vegetables.
Recipe: Classic Hummus
Croquembush Cheese
Use cream cheese, goat cheese and Parmesan to hold cheese profiteroles together.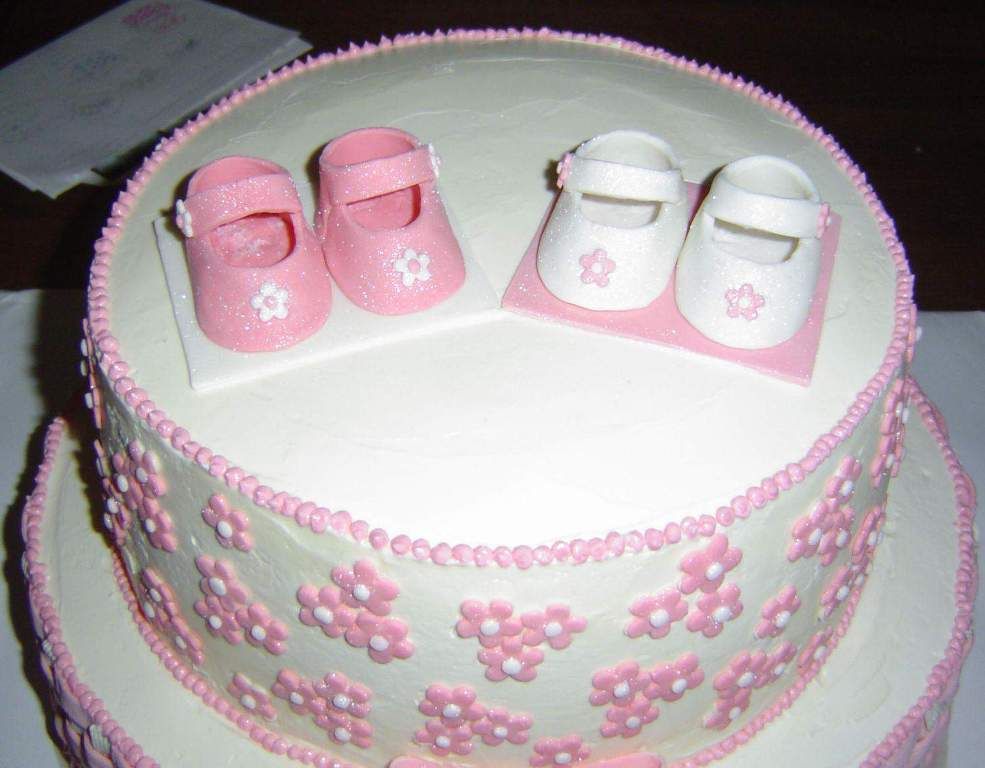 Recipe: Croquembush Cheese
Dried Tomato Thyme Crostini
Guests can hold cocktails in one hand and these simple toasts in the other. Slow-roasting tomatoes with thyme and sea salt intensifies their flavor and color.
Recipe: Dried Tomato Thyme Crostini
Stuffed Artichoke Casserole
Love stuffed artichokes but don't have time to cook them? Try this simple casserole: it tastes the same but cooks twice as fast.
Recipe: Stuffed Artichoke Casserole
Focaccia with Onions and Herbs
Frozen pizza dough makes this impressive appetizer super easy to make. Coat it with rosemary and oregano olive oil and thin onion slices.
Recipe: Focaccia with Onions and Herbs
Baked Cheese Bread Antipasto
You can safely forget about other cheese snacks: this bread with a viscous topping containing all the flavors of antipasto is the perfect holiday dish.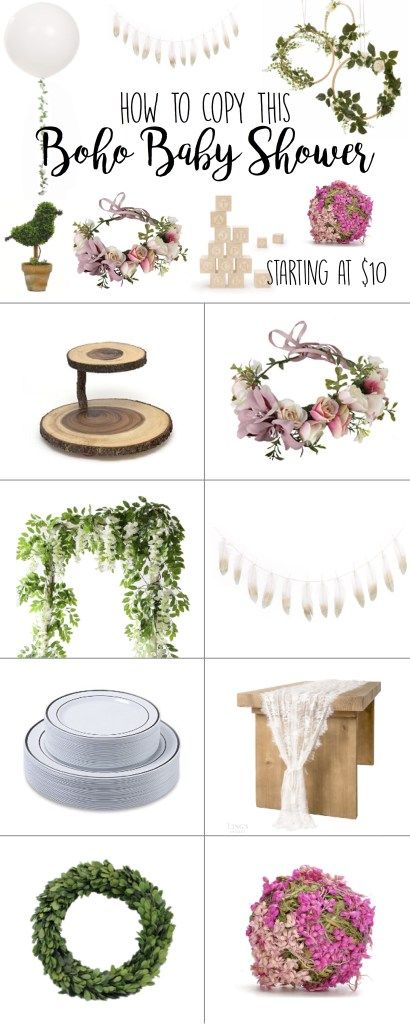 Recipe: Baked Cheesy Bread Antipasto
Bacon and Onion Pesto Tortilla
An elegant appetizer is based on baked pizza dough topped with lemon crème fraîche, green onion pesto and crispy bacon.
Recipe: Bacon and Onion Pesto Flatbread
Christmas Tree with Cheese Stuffed Peppers
This kale tree will take pride of place on the holiday table. It is garlanded with cheese-stuffed chili peppers that guests can remove by untying the fastening ribbons.
Recipe: Christmas Tree with Cheese Stuffed Peppers
Walnut and Roasted Pepper Spread
For a simple, impressive appetizer, blend walnut oil, toasted nuts and roasted red peppers in a blender.
Recipe: Walnut and Roasted Pepper Spread
Simple Cheese Plate Serving
Ina knows how to throw a party effortlessly.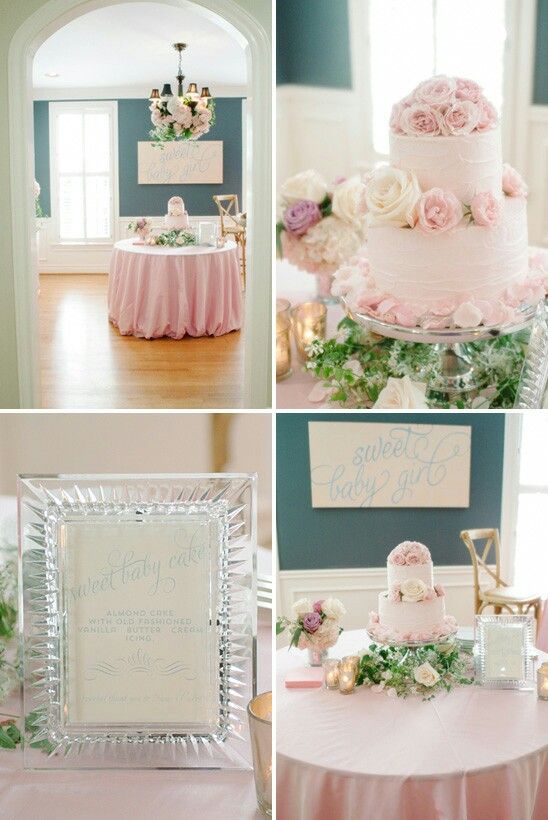 Here is her formula for success: the perfect cheese plate with 4 types of cheese, fruit and crackers.
Recipe: Easy Serving Cheese Plate
Jalapeno Pepper Crackers with Battered Shrimp
One dish will please both shrimp lovers and those who prefer stuffed jalapenos. For a crunchy, savory snack, deep-fry shrimp-stuffed peppers.
Recipe: Battered Shrimp Jalapeno Pepper Flakes
Sausage Balls
The secret ingredients in this pork and shredded spicy cheddar appetizer are store-bought onion soup dry mix and pancake mix.
Recipe: Sausage balls
Ham-wrapped scallops
First, Giada tops the sea scallops with dried tomato, basil and black olive pesto, then wraps them in slices of prosciutto. Baked sea scallops served on salad with arugula.
Recipe: Ham Wrapped Scallops
Cheddar Cheese Gougères with Applesauce, Ham and Sage
These cheese profiteroles are small but delicious.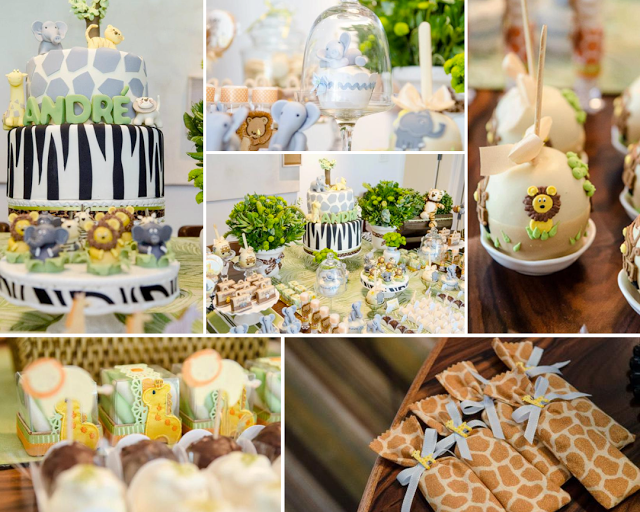 They combine sweet and savory ingredients, including prosciutto, sage and warm spiced apples.
Recipe: Cheddar Gougères with Applesauce, Ham and Sage
Shrimp, Tarragon and Arugula Bruschetta
For this warm winter appetizer, Giada tops bread slices with a topping of tomato, shrimp mascara and soft cheese. The aromatic blend also contains arugula and tarragon.
Recipe: Shrimp, Tarragon and Arugula Bruschetta
Chestnut Cream Soup with Roasted Parsley
Guests will love this warm, nutty soup made with roasted chestnuts and dry sherry. Serve as an appetizer in low glasses or as a first course in soup bowls.
Recipe: Chestnut Cream Soup with Roasted Parsley
Ham and Cheese Croquettes
This unique appetizer is based on a familiar sandwich: good old ham and cheese. Coat the tender ham filling with the egg and cracker mixture, then deep-fry the croquettes until they are crispy and the cheese inside is melted.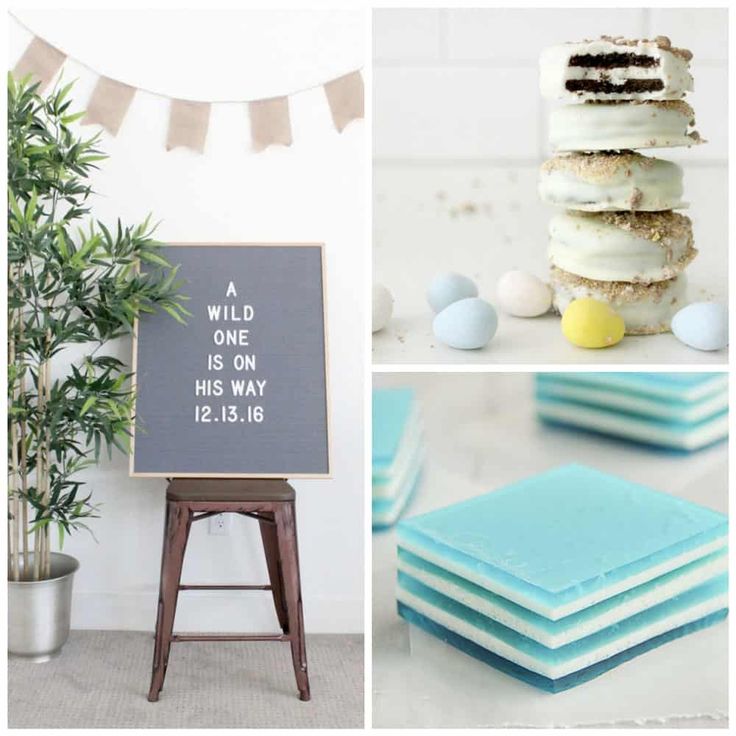 Recipe: Ham and Cheese Croquettes
Spicy Potato Chips
Improve store-bought potato chips by coating them with a mixture of chili powder, paprika and other spices, then heat in the oven.
Recipe: Spicy potato chips
Club sandwiches (club sandwiches) with goat cheese and herbs
Ina sandwiches are very fragrant and easy to prepare. The cream cheese filling is topped with garlic, goat cheese and fresh herbs, and topped with cucumber.
Recipe: Club Sandwiches with Goat Cheese and Herbs
Shrimp Bisque
Ina achieves a smooth, creamy sauce by chopping cooked shrimp in a food processor with tomato paste and seafood broth. For a refined and bright taste, Aina cooks shrimp in a small amount of cognac and sherry.
Recipe: Shrimp Bisque
Eggplant with Ricotta
Breaded eggplant is sauteed instead of deep-fried: this way you get a crispy crust without excess oil, and the dish will be less greasy.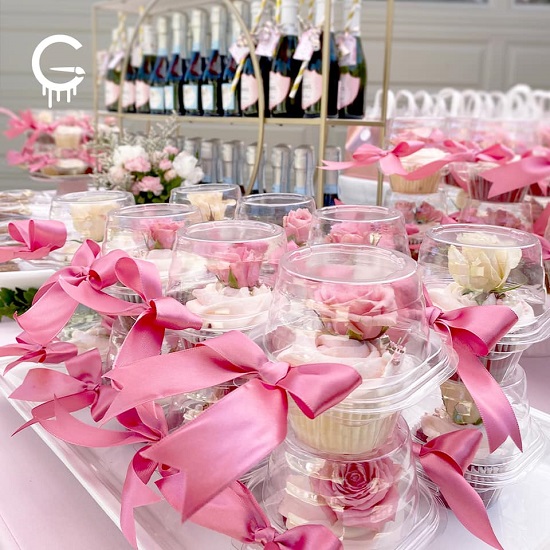 For an eggplant Parma-inspired appetizer, top with ricotta and tomatoes.
Recipe: Ricotta Eggplant
Warm Spinach Salad
Warm Spinach Salad with Mustard Vinaigrette Dressing gets a rich flavor and texture from pistachios and red grapes. Add some crispy bacon and crumbled blue cheese for an even more delicious meal.
Recipe: Warm Spinach Salad
Scallop and Shrimp Sea Cocktail
Surprise your guests with a spicy scallop and shrimp sea cocktail. The savory ingredients - lime juice, onion and chili - provide a rich flavor without making the dish calorie-dense.
Recipe: Seafood Scallop and Shrimp Cocktail
Crab Rangoon Flavored Layered Dip
This fresh, savory dip is inspired by the popular fast food dip, crab rangoon (fried dumplings).
Recipe: Rangoon Crab Flavored Layered Dip
Scallop and Shellfish Crudo
Fresh seafood doesn't require a lot of extra ingredients.
In his recipe, Ted coats scallops and clams with olive oil, salt, and crushed jalapenos. The most important thing here is the quality of the products. Contact a trusted supplier and warn you that you will eat raw shellfish.
Recipe: Scallop and Shellfish Crudo
Baked Broccoli Cheese Dip with Cheddar
This dip is based on the classic combination of broccoli and rich, zesty cheddar. Like most cheese sauces, it's best used immediately after making it while it's still hot. Use mild cheddar for this recipe, as hot tends to get grainy in this type of sauce.
Recipe: Baked Broccoli Cheese Dip with Cheddar
7-layer Cranberry Cobb Dip
This festive dip is like a layered salad. Spoon a serving onto a plate (be sure to scoop up all the layers) and spread over your favorite crackers.
Recipe: Seven Layer Cranberry Cobb Dip
Rosemary Olive Oil Potato Chips
These potato chips are easy to make at home and perfect for any occasion.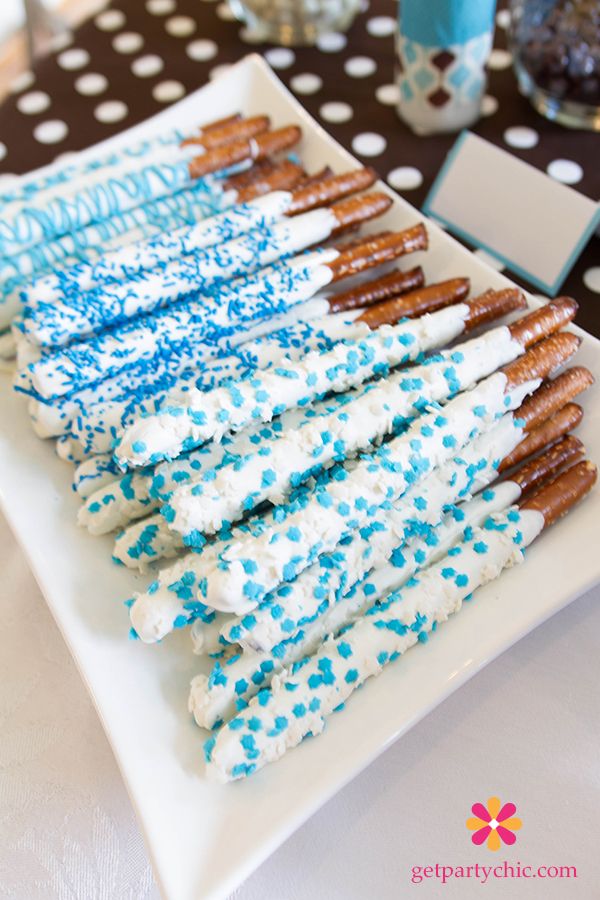 Try adding garlic and rosemary to your deep-frying oil to turn this homemade snack into an elegant party appetizer.
Recipe: Potato Chips with Rosemary and Olive Oil
Roasted Grapes with Walnuts
Roasting the grapes enhances their sweet taste, while the walnuts make the mixture rich and crunchy. Serve with crackers and your favorite cheese.
Recipe: Roasted grapes with walnuts
Avocado sauce
Feta cheese enriches the usual guacamole with a festive palette of flavors: savory, spicy and spicy.
Recipe: Avocado Sauce
BLT Portion Salad
A classic sandwich turns into a compact appetizer: Crispy pancetta and chives-flavored mayonnaise are served on fresh lettuce boats.
Recipe: BLT Portion Salad
Potato Boats with Cheese
Prepare the dish ahead of time and reheat the potatoes in the oven over high heat just before serving.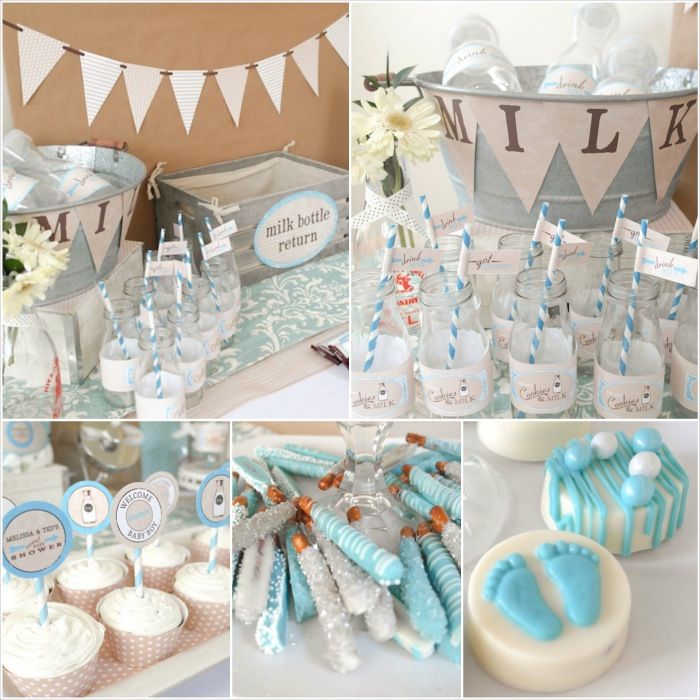 Recipe: Cheese Potato Boats
Cayenne Pepper Cheese Sticks
Surprise party guests with homemade cheese sticks. The recipe is surprisingly simple, but you have to grate the cheese yourself: store-bought grated cheese contains anti-clumping ingredients that can ruin the final result.
Recipe: Cayenne Pepper Cheese Sticks
Palmier Meat Parmesan Puffs
These savory puffs are easy to make with store-bought dough. Be sure to refrigerate it! When the dough has stood in the refrigerator, the puffs will retain their shape when cut.
Recipe: Palmier Meat Puffs with Parmesan
Fig Blue Cheese Bruschetta
In just 20 minutes, sweet fig jam pairs perfectly with tangy blue cheese.
Recipe: Blue Cheese Fig Bruschetta
Mini Shrimp Sandwiches
Decorate these Shrimp Filled Sandwiches with pretty toothpicks for a festive look.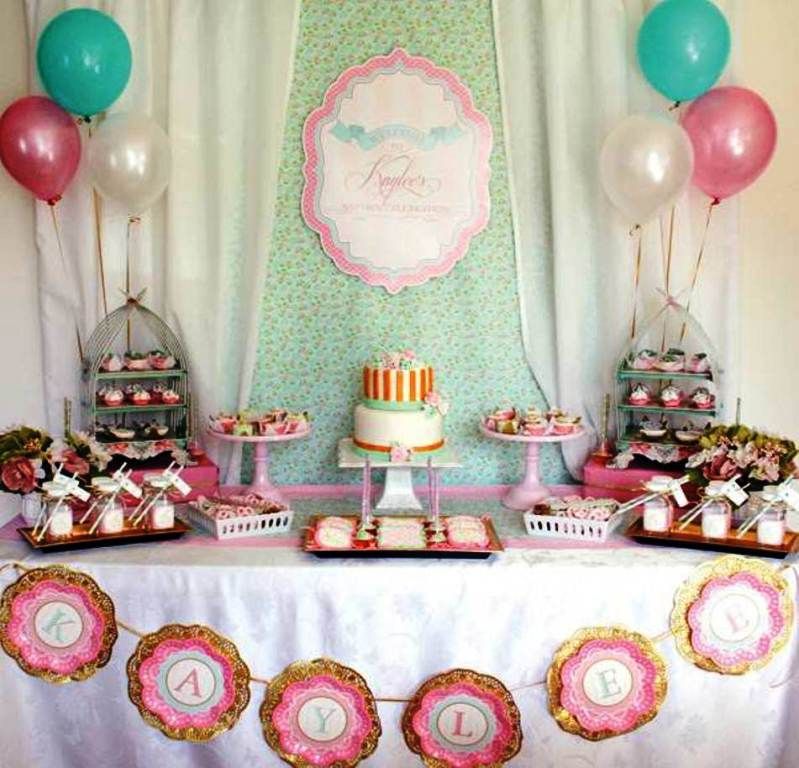 Recipe: Shrimp Mini Sandwiches
Cream Cheese Stuffed Sweet & Hot Peppers
Stuff jalapenos and sweet red peppers with store-bought cheese spread for an appetizer that takes just 5 minutes to make. Tell your guests exactly which peppers are on the plate so that the hot taste does not take them by surprise.
Recipe: Sweet and Hot Peppers Stuffed with Cream Cheese

Salami Filled Canape
This appetizer only needs 4 ingredients and is easy to make in large quantities - perfect for a party.
Recipe: Canape with salami and stuffing
Puff pastry tarts with tomatoes
Frozen puff pastry comes in handy when you are waiting for guests and there is not much time. These mini tarts are made with 4 ingredients and in just 40 minutes.
Recipe: Puff Pastry Tarts with Tomatoes
Greek Meze
For a simple Greek plate, Ina uses both store-bought ingredients (like hummus and dolma) and homemade ingredients (marinated feta and pita chips).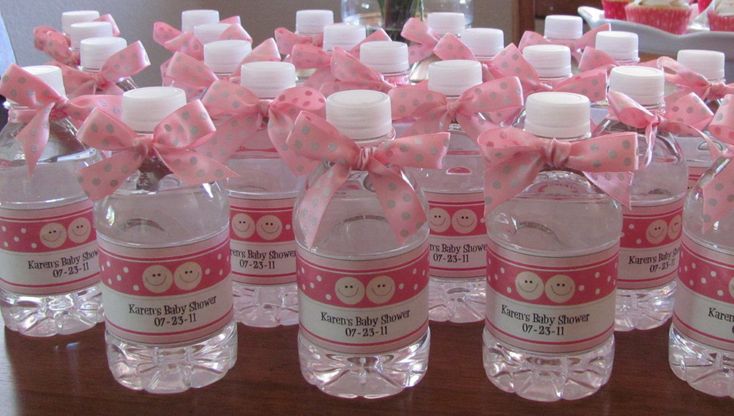 Recipe: Greek Meze
Roasted Tomato Ricotta Basil Crostini
Crostini is an Italian toasted bread appetizer that can be topped with almost any topping. This version uses baked tomatoes and ricotta with herbs. Prepare the ingredients ahead of time and gather the toast just before serving to keep it from getting soggy.
Recipe: Crostini with baked tomatoes, ricotta and basil
Cheese fondue with mushroom caps
Stuffed mushrooms taste even better with Raclette cheese. Your guests will love the combination of creamy cheese filling and crunchy breadcrumbs topping.
Recipe: Cheese Fondue in Mushroom Hats
Yolk Stuffed Eggs with Crispy Bacon
Stuffed Eggs are prepared in a classic breakfast style. Ree adds crispy peppered bacon to the appetizer, a new way to serve eggs and bacon.
Recipe: Yolk Stuffed Eggs with Crispy Bacon
Prosciutto Bruschetta
For a flavorful bruschetta base, rub slices of toasted bread with a whole clove of garlic; the rough texture of the bread plays the role of a grater, making it easy to complement the appetizer with garlic flavor.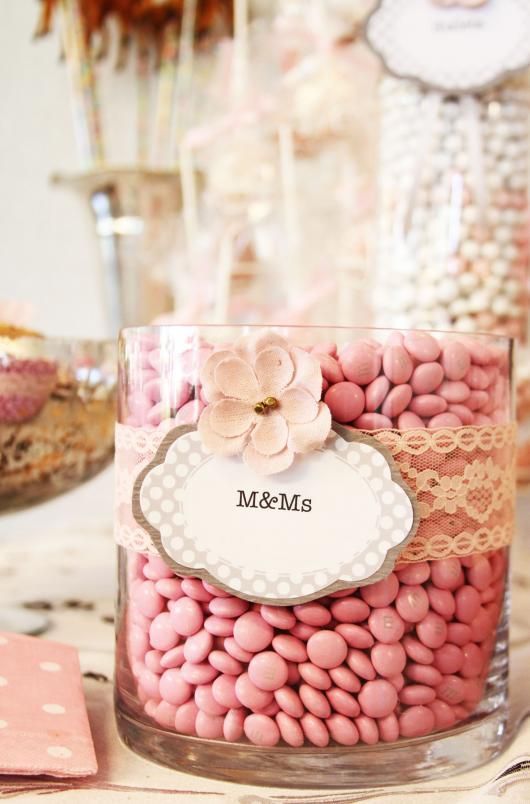 Recipe: Bruschetta with Prosciutto
Bunches of Vegetables with Tarragon and Lemon Dip
This vegetable appetizer is a nice addition to a menu of hearty dishes usually served during the holidays. Get ready for the party with the kids by having them crochet vegetable sticks with chives.
Recipe: Bunches of Vegetables with Tarragon Lemon Dip
Lobster Hashpappi with Horseradish Cream
These Hashpappies are very tasty and elegant looking and take less than an hour to cook. Although large pieces of lobster meat serve as the basis, a little meat is also added to the dough itself.
Recipe: Lobster Hashpappi with Horseradish Cream
Gougères with Wet Cheese and Mustard Beer Dip
Gougères are a savory pastry made from choux pastry, the same as used for profiteroles, eclairs, French doughnuts and other products .
They look impressive and seem difficult to prepare, but in fact this dish is hard to mess up. Jeffrey Zakarian even advises letting the gougères caramelize in the oven; the bitter taste pairs well with a rich, creamy Mornay sauce.
Recipe: Gougères with Wet Cheese and Mustard Beer Dip
Caprese Canape with Plum Balsamic Dressing
Ree uses fresh rosemary sprigs as skewers for a classic appetizer to add flavor and interest. If you don't have a sauce bottle handy, grab a spoon: holding the bowl of balsamic sauce over your plate, dip the spoon into it and drizzle lightly over your appetizer.
Recipe: Caprese Canape with Plum Balsamic Dressing
Chicken Satay with Peanut Sauce
Ree's simple chicken satay is served at room temperature so it can be prepared long before guests arrive.
Recipe: Chicken Satay with Peanut Sauce
Artichoke and Leek Starter Soup
Turn a classic dipping sauce into an elegant soup.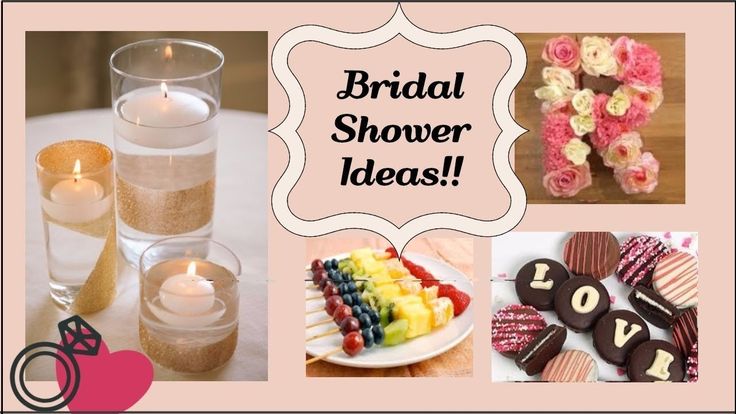 Cream fresh and chives will be a simple exquisite decoration.
Recipe: Artichoke Leek Snack Soup
Persimmon and prosciutto appetizer
Try the winter version of melon appetizer with prosciutto slices. Winter is the season not only for citruses, but also for persimmons.
Recipe: Persimmon and Prosciutto Starter
Breaded Shrimps with Popcorn
Try a new way to use popcorn on your holiday table. Popcorn and panko breadcrumbs make an excellent and light breading for shrimp.
Recipe: Breaded Shrimps with Popcorn
Potato with pepper steak
Steak with potatoes does not have to be served as a main dish. They make the perfect party appetizer served with sour cream.
Recipe: Potato with Pepper Steak
Thick White Bean Escarole Dip
Serve raw vegetables at your holiday party.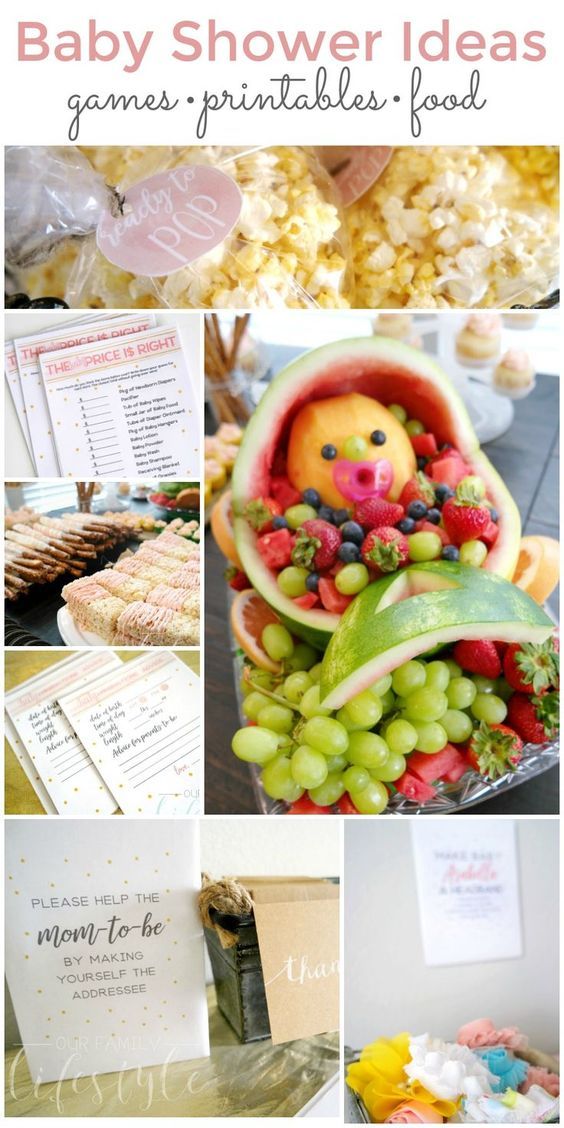 You will be surprised when you see how quickly the plate with this sauce is empty.
Recipe: Thick White Bean Escarole Dip
Crostini with Meatballs
This appetizer is the perfect combination of elegance and hearty meal. Miniature meatballs fit perfectly on crostini toast in this hearty appetizer.
Recipe: Meatball Crostini
Spinach and Pumpkin Tart
If you like flat pies, you will love this savory tart. The 3-ingredient homemade crust is super easy to make, and the vegetable topping with three types of cheese makes for a hearty meal.
Recipe: Pumpkin Spinach Tart
Shrimp Cocktail with Spicy Ginger Sauce
This is not your typical shrimp cocktail. The sauce is mixed with mango chutney and chili sauce for a spicy-sweet note, while the prawns are spiced with ginger and other spices.
Recipe: Shrimp Cocktail with Spicy Ginger Sauce
Cocktail Meatballs
Meatballs look special when served nicely.
Garnish an unfussy dish with green onions to add freshness and vibrant color.
Recipe: Cocktail Meatballs
Whipped Ricotta with Raisins and Pine Nuts
This sweet and tangy cheese sauce saves space in the oven. Blend the ricotta and capers in a food processor, then top with the raisins, pine nuts, and some honey. Overeating!
Recipe: Whipped Ricotta with Raisins and Pine Nuts
Mustard Onion Jam Crackers with Figs
For a gourmet appetizer, Aida Mollenkamp tops crackers with ricotta with mustard, orange and onion paste. Fresh figs will be a beautiful and fragrant finishing touch.
Recipe: Mustard Onion Jam Crackers with Figs
Roasted Pepper Mashed Potato Dip
This savory potato sauce is an adaptation of the classic Greek skordalia sauce. Blanched garlic and fresh lemon juice add spiciness. A quick sauce of roasted red bell peppers is laid out in the center of the potato mass - it makes the taste of this appetizer even richer.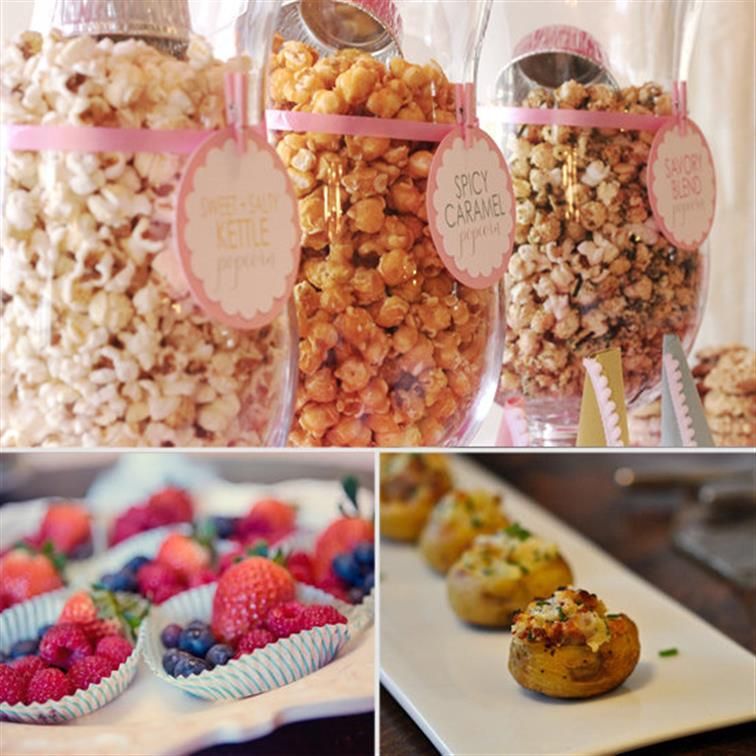 Recipe: Roasted Pepper Mashed Potato Dip
Porchetta Polenta Canape (pork roll)
Ted Allen tops herb-roasted pork with pickled onions on polenta mugs. To save time, cook the pork in advance (but not earlier than 3 days).
Recipe: Polenta Porchetta Canape (Pork Roll)
Rosemary Cheese Cookie from Syringe Press
These savory biscuits contain 2 grated Italian cheeses (pecorino and parmesan) and are flavored with chopped rosemary leaves.
Recipe: Rosemary Injection Cheese Cookies
Easy and Quick Recipes / Quick Appetizers / Festive Dishes / New Year / Christmas / Party Dishes / Wedding Dishes / Cocktail Party / Appetizers / Assorted Appetizers / Appetizers with Sauces / Meat appetizers / Fish appetizers / Vegetable appetizers / Egg appetizers / Cheese appetizers / Recipe collections / Potato appetizers
Children's birthday menu: photos, recipes, dish ideas
How to make a child's holiday truly unforgettable? Gather his friends, come up with entertainment and, of course, treat everyone to something delicious.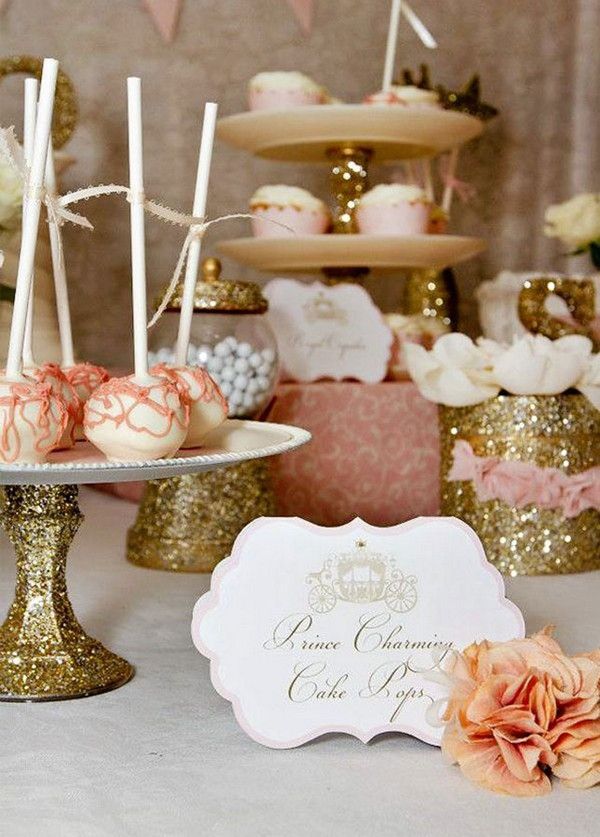 But pleasing little guests is sometimes more difficult than adult gourmets. Our article will come to the rescue. In it, we have collected 10 dishes that will enchant even the most capricious persons. Serve these treats for a kid's birthday party and no one will leave hungry.
Original canapés
Kids will appreciate the unusual presentation, and adults will appreciate the ease of preparing the dish. Indeed, among the recipes for a children's birthday, it is important to have at least one option for a quick snack. For canapes in the form of ladybugs, it is better to take unsalted crackers with the addition of whole grain flour. You can grease the products with both pate and hummus or curd cheese.
Ingredients:
crackers - 10 pcs.
cherry tomatoes - 5 pcs.
leaf lettuce - 3-4 leaves
olives - 3 pcs.
pate - to taste
Preparation:
Cut the cherry tomatoes in half and make a shallow cut in each half.
Brush crackers with pâté and cover with lettuce. Excess greens can be removed.
Top the salad with half a cherry and a quarter of an olive.
Decorate the finished ladybug with a pattern of white dots. To do this, dip a toothpick in Greek yogurt or mayonnaise and gently color the workpiece.
Snack Muffins
Children are rarely fans of vegetables. But thanks to such muffins, they will even eat the hated green beans or green peas. It's nice that you can change the toppings to your liking. For example, take corn, ham or some broccoli and cauliflower. It is also better not to forget about the vegetable slices on the table. Serve carrot, pepper and cucumber sticks with yoghurt sauce.
Ingredients:
green beans - 100 g
green peas - 100 g
cheese - 100 g
chicken eggs - 2 pcs.
sour cream - 3 tbsp. l.
flour - 3 tbsp. l.
Bulgarian pepper - 1 pc.
baking powder - 0.5 tsp.
salt - to taste
Preparation:
Defrost beans and peas.
Pepper and cheese cut into small cubes.
In a clean bowl, mix eggs with sour cream and salt. Gradually add the sifted flour mixed with the baking powder.
Add the prepared cuts to the batter.
Divide the pastry between molds and bake for 15 minutes at 180°C. Then lower the heat to 160°C and bake the muffins for another 15-20 minutes in the oven.
Cheese donuts
If you don't know what to cook, try these donuts. At a children's birthday party, they will definitely become a popular treat. The main thing is to find a good crumbly cottage cheese with a fat content of 5-9%. It is desirable that there is not too much moisture in the mass, gluing the grains together. Otherwise, wrap the cottage cheese with gauze and put it under pressure for 2-3 hours to remove excess moisture.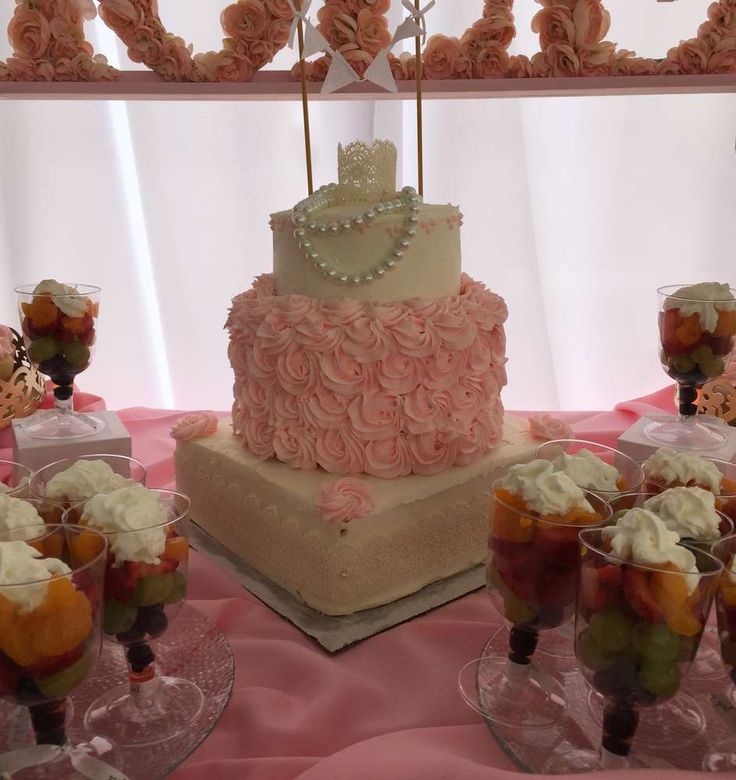 Ingredients:
cottage cheese - 200 g
cheese - 80 g
flour - 70 g
chicken eggs - 2 pcs.
baking powder - 0.5 tsp.
sesame - to taste
Preparation:
Mash the cottage cheese with a fork or chop with a blender.
Add grated cheese, whole egg and one egg white.
Add the sifted flour and baking powder and knead into a stiff dough.
On a floured surface, form the dough into a ball and divide into 6-8 equal portions.
Roll each piece into a sausage and seal the ends.
Transfer the blanks to a baking sheet lined with baking paper and brush with the remaining yolk.
Garnish with sesame seeds and bake for 30 minutes at 180°C.
Mini pizzas
Who would say no to a popular treat? For a children's holiday, it makes sense to make portioned pizzas. It will be easier for kids to hold them in their hands.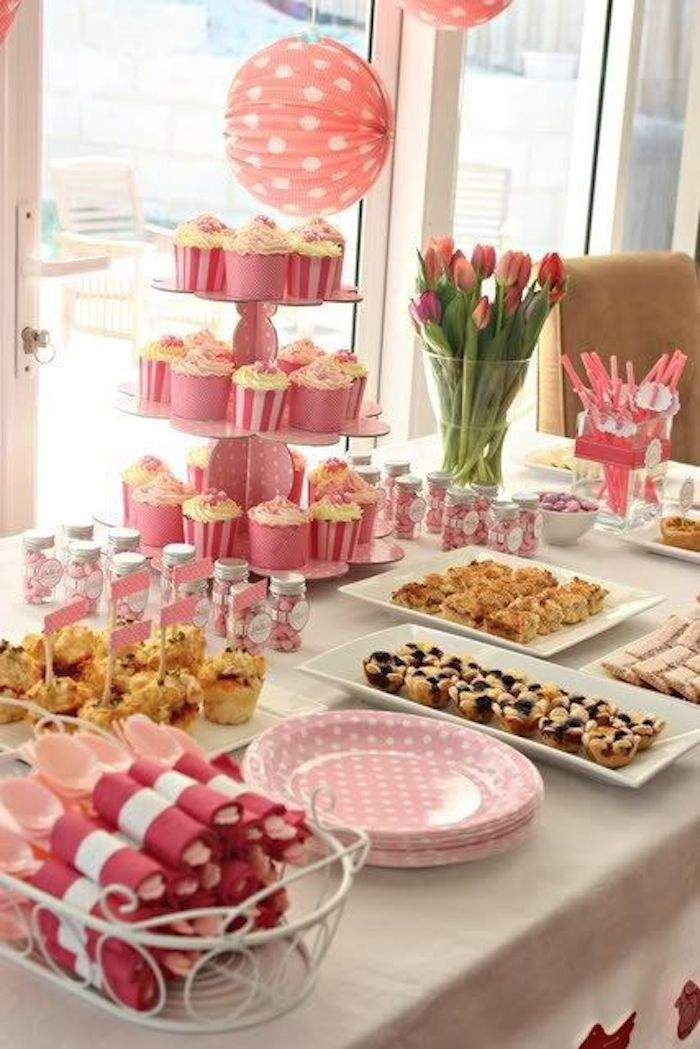 As a sauce, ordinary ketchup or a mixture of pureed tomatoes boiled with spices is suitable. In addition to cherry tomatoes, you can use bell peppers or broccoli for the filling, and put boiled chicken or turkey instead of ham. When serving, garnish pizzas with fresh herbs, if desired.
Ingredients:
For the dough:
flour - 200 g
water - 90 ml
olive oil - 30 ml
sugar - 1 tsp.
dry yeast - 4 g
salt - pinch
Basic:
ham - 200 g
cherry tomatoes - 8 pcs.
tomato sauce - 3 tbsp. l.
cheese - 50 g
Preparation:
Mix yeast, sugar and water. Cover the bowl with a towel and put it in a warm place for 15-20 minutes. After the specified time, a foam cap should appear on the surface of the mixture.
Sift flour into activated yeast, add olive oil and salt. Knead a homogeneous dough that will not stick to your hands.
Transfer to a clean dish greased with olive oil and leave warm for 1 hour.
Punch down the risen dough and divide into 8 equal pieces.
Shape each piece into a 8-10 cm round shape and place on a baking sheet.
Brush base with tomato sauce, top with ham and cherry halves, sprinkle with cheese and place in the oven.
Bake mini pizzas for 15 minutes at 210°C.
Chicken skewers
Homemade skewers continue the selection of recipes for children's birthdays. When preparing a marinade, remember that the child likes simple and understandable tastes more. A large set of seasonings, especially spicy, he will not appreciate. But vegetables will add benefits and make the meat juicier. For variety, place sliced ​​bell pepper or zucchini between the chicken pieces. Don't forget to prepare wooden skewers. Before stuffing the meat, it is advisable to soak them in boiling water, otherwise the wood may burn in the oven.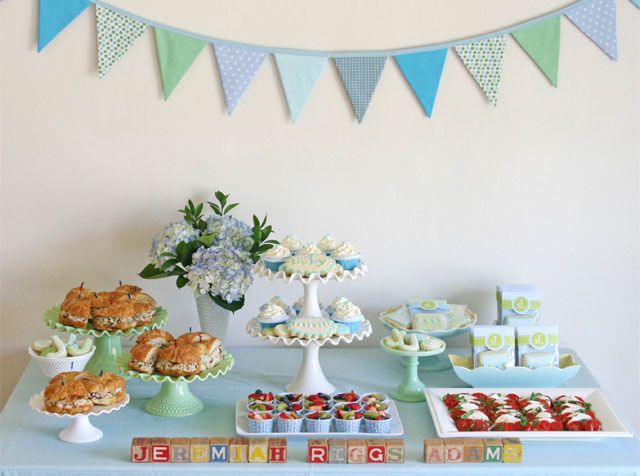 Ingredients:
chicken fillet - 800 g
kefir 3.2% - 180 ml
onion - 1 pc.
garlic - 1-2 cloves
salt - to taste
Cooking method:
Cut the chicken fillet into 2-3 cm pieces.
Chop the onion into rings, chop the garlic.
Mix the chicken with chopped onion and garlic, season with salt.
Pour in the kefir and mix well. Leave the blank in the refrigerator for 2 hours.
Thread the pickled pieces onto skewers and bake for 15-20 minutes at 200°C.
Fish fingers
Children love variety. Give the kids a choice between several dishes. For example, serve chicken skewers and crispy fish fingers. The appetizer is made from white fish: pollock, cod or haddock. If desired, breading can be supplemented with sesame seeds. Ready-made sticks go well with tartar sauce.
Ingredients:
white fish fillet - 600 g
vegetable oil - 150 ml
breadcrumbs - 3 tbsp. l.
chicken eggs - 1 pc.
salt - to taste
pepper - to taste
Preparation:
Cut the fillet into strips 1.5–2 cm thick. Season with salt and a little pepper.
Beat the egg with a fork in a flat bowl.
Place the breadcrumbs in another bowl.
Heat vegetable oil in a frying pan.
Dip the fish fillets in turn into the egg and breadcrumbs, and then fry in hot oil.
Pat the finished sticks dry with a paper towel to remove excess oil.
Cake without baking
When planning what to cook for a child's birthday, don't forget about sweets. What's a holiday without cake? This recipe can be made the day before. Any gelatin is useful, but the rules for working with sheets and powder are different. The layers are randomly poured with cold water, and then squeezed out. For crystals, it is desirable to observe a ratio of 1: 6 (take 6 parts of water for 1 part of gelatin).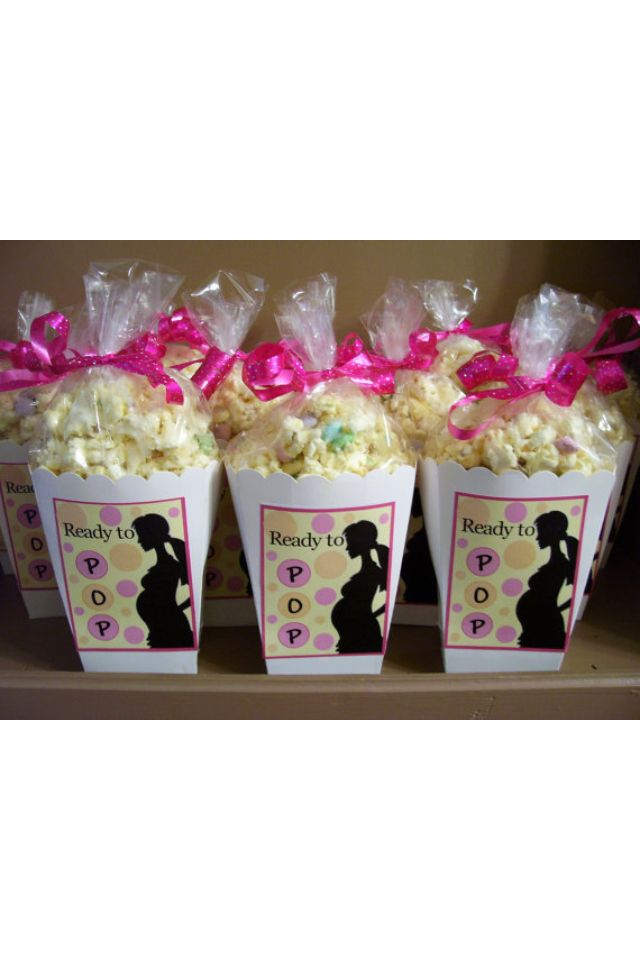 Ingredients:
For the cake:
cookies - 300 g
Butter - 100 g
Basic:
cottage cheese - 800 g
cream 20% - 200 ml
sugar - 100 g
sour cream - 100 g
cocoa - 2 tbsp. l.
gelatin - 40 g
Preparation:
Grind cookies with butter into crumbs. Spread the mass over the bottom and sides of the form and refrigerate for 30 minutes.
Soak gelatine in water.
Beat cottage cheese with sugar and sour cream. The easiest way to do this is with an immersion blender.
Mix swollen gelatin with cream and heat to 60-70°C. The thickener should dissolve, but the liquid should not be allowed to boil.
Add the warm mixture to the curd and blend well again with an immersion blender.
Cocoa mix with half of the curd and cream mass.
Spread the filling as follows: 1 scoop cream mixture, then 1 scoop chocolate mixture. It is advisable to finish the cake with a colored layer.
Using a skewer, make patterns on the top of the workpiece and send it to the refrigerator until completely solidified.
Funny apple slices
Even ordinary fruits can be served in an original way. For example, make funny monsters out of apple slices. Sweet sprinkles in the form of eyes can be found on the Internet. If there is no unusual decoration, then make it yourself. Melt the chocolate and use a toothpick or skewer to drizzle over the marshmallows. The same melted chocolate or peanut butter will help to fix the marshmallows on the slices.
Ingredients:
apples - 2 pcs.
strawberries - 100 g
peanut butter - 8 tsp
sunflower seeds - 2 handfuls
confectionery topping in the form of eyes - 8 pcs.
Preparation:
Quarter medium-sized apples.
Remove the center from the skin side of each wedge.
Brush the resulting hole with peanut butter and fill with a strawberry slice.
Peel the sunflower seeds and stick a few into the apple blanks.
Seal eyes with peanut butter and serve.
Cake Pops
Bright cakes on skewers - why not treat for a child's birthday? It is easy to attract even the birthday man himself to their preparation. Or you can make blanks in advance and invite guests to decorate them with sprinkles and icing. For the latter, it is better to choose white chocolate, since dyes can be added to the resulting mass. Let the little chefs cover the balls on their own and show imagination in decorating.
Ingredients:
For the biscuit:
chicken eggs - 3 pcs.
sugar - 90 g
flour - 90 g
For cream:
curd cheese - 90 g
powdered sugar - 30 g
For glaze:
chocolate - 200 g
butter - 20 g
Preparation:
Whisk eggs with sugar until fluffy white foam.
Carefully add the sifted flour and knead the dough.
Bake the biscuit for 30 minutes at 180°C.
Cool the finished cake and grind into crumbs.
In a clean bowl, beat the cream cheese with the powdered sugar.
Add biscuit crumbs to the cream and mix. Form into balls 4–5 cm in diameter and refrigerate for 1–2 hours.
Melt the chocolate in a water bath and mix with butter. Thread the balls onto wooden skewers.
Dip the balls in the frosting one by one. Let the mass take over.
Decorate each cake pop as you like.
Nut bars
Although a sweet table is an obligatory part of a children's holiday, it is not worth pampering children with a lot of sugar. Instead of store-bought bars or candies, make an alternative treat of nuts and dried fruits. Don't be afraid to change the filling to your liking. For example, make a treat only from almonds or add walnuts.
Ingredients:
pitted dates - 200 g
almonds - 60 g
cashews - 50 g
peanuts - 50 g
hazelnuts - 50 g
honey - 50 g
coconut oil - 1 tbsp.