Ella's kitchen baby food book
Cookbook review: 'Ella's Kitchen: The First Foods Book' is a winner for weaning babies
"ELLA'S KITCHEN: The First Foods Book — The Purple One," Hamlyn, $19.99, 192 pages
Some of the biggest concerns a new parent may have involve weaning her baby and encountering questions about when to transition to solid foods, what types of foods to feed the baby and why food preferences change often.
A recent cookbook and guide from the Ella's Kitchen series, titled "The First Foods Book," successfully answers scores of weaning questions while outlining a timetable for the process and offering more than 130 recipes.
Divided into sections based on age, "The First Foods Book" details which nutrients are particularly important at different phases of a child's first years, along with what foods they shouldn't have and tips to make mealtime enjoyable for all. The unique recipes are designed to introduce babies to a wide variety of starches, proteins, spices and herbs so they won't be picky eaters later on.
You'd be hard-pressed to find a Sweet and Spicy Lamb with Date Couscous recipe in a baby book. Additionally, there are many recipes beginning at the 10-months-old section that the entire family can enjoy, like "Baked Haddock and Pesto Pasta."
The recipes, aside from requiring ingredients that may not be on most families' normal shopping lists, are easy and require 5-15 minutes to make, depending on whether vegetables need to be steamed.
"Ella's Kitchen: The First Foods Book" is the only how-to book about feeding a young child that a new parent should need.
*****
Pop-Out Mini-Tortilla Muffins
Baking mini tortillas in a muffin pan is easy. These are packed full of vegetables and are great mashed or left whole for little hands to hold.
Serves: 8
Prep: 15 minutes
Cook: 30 minutes
Ages: 10-plus months
Unsalted butter or olive oil, for greasing
1 potato (about 7 ounces), peeled and quartered
1/3 cup frozen petits pois
½ red bell pepper, cored, seeded and diced into small pieces
6 eggs, lightly beaten
2 scallions, finely chopped
1/3 cup finely grated Parmesan cheese
Freshly ground black pepper
Broccoli and whole wheat rolls, to serve
1.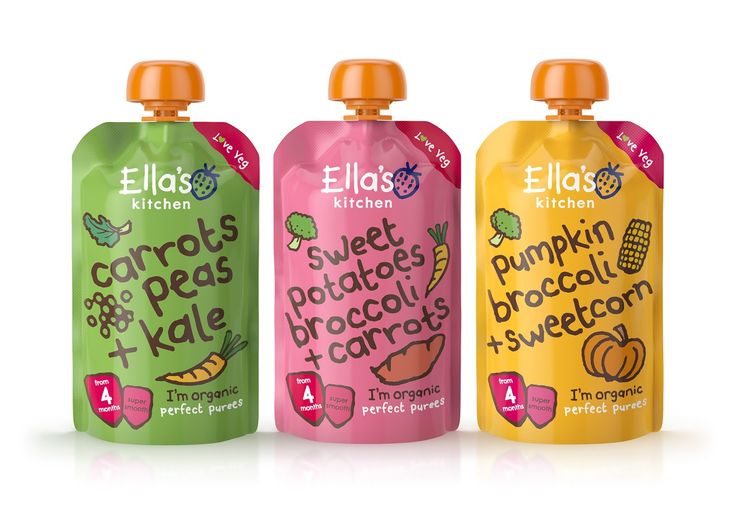 Heat the oven to 350°F. Grease 8 cups of a deep muffin pan.
2. Steam or boil the potato in a saucepan over medium heat for 8 minutes until almost tender. Add the petits pois and bell peppers and cook for another 5 minutes, or until all the vegetables are tender.
3. Meanwhile, beat the eggs in a large bowl. Stir in the scallions and Parmesan and season with a little pepper.
4. Drain the vegetables if necessary, then allow to cool slightly. Cut the potatoes into cubes, then stir them into the egg mixture with the peas and bell peppers.
5. Ladle the egg mixture evenly into the prepared muffin pan. Bake in the oven for 15 minutes until the tortillas are cooked through. Allow to cool slightly before serving with broccoli and bread rolls.
Lunchbox Lovelies
These tortillas are perfect for lunch on the go and for toddler lunchboxes, too. Once they're cool, the tortillas will keep in the refrigerator in an airtight container for up to 3 days.
— "Ella's Kitchen: The First Foods Book"
Jennifer Ball is a freelance journalist out of Los Angeles specializing in food criticism and LDS media.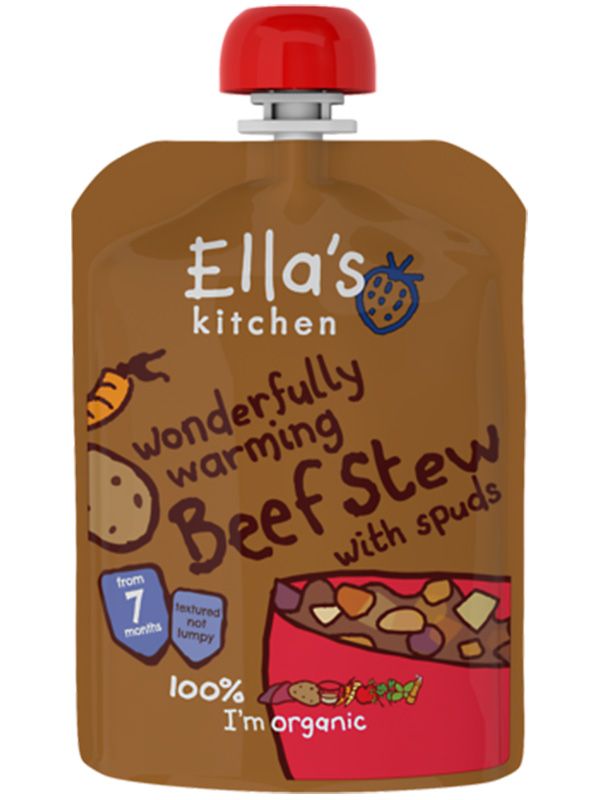 Ella's Kitchen: The First Foods Book: The Purple One by Ella's Kitchen - Books
Ella's Kitchen: The First Foods Book: The Purple One by Ella's Kitchen - Books - Hachette Australia
Your cart
Close
Share
Facebook
Twitter
Instagram
Email
YouTube
Pinterest
Google
Snapchat
Tumblr
Goodreads
Linkedin
Imprint
Write Review
Rated 0
Facebook
Twitter
Instagram
Email
YouTube
Pinterest
Google
Snapchat
Tumblr
Goodreads
Linkedin

Imprint

Hamlyn

Facebook
Twitter
Instagram
Email
YouTube
Pinterest
Google
Snapchat
Tumblr
Goodreads
Linkedin

Imprint

Hamlyn
From the fastest growing baby food brand, the essential guide to weaning your baby - the fun, stress-free, Ella's Kitchen way.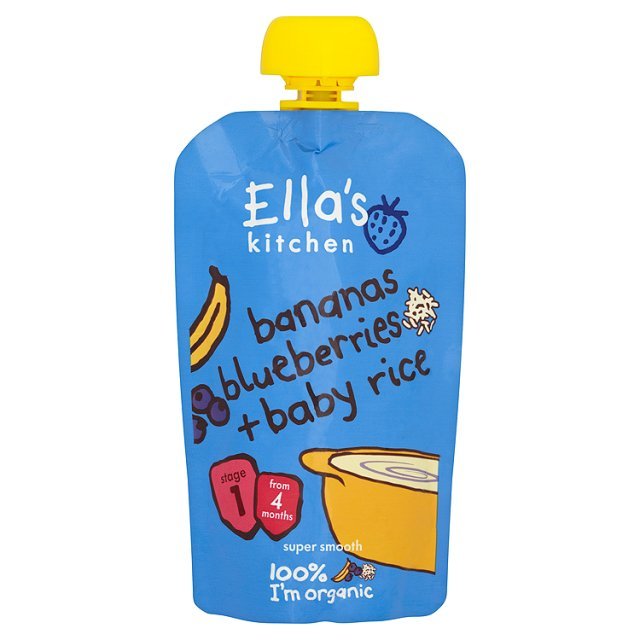 Covering every step of the weaning journey, from six months to a year, THE FIRST FOODS BOOK includes more than 130 recipes - from single-veg purees to exciting combinations and full meals. Every one has been rigorously tested to ensure it meets with Ella's Kitchen nutritional standards.
There is also lots of practical advice to give every parent confidence at this key stage of their baby's development. Top tips and insider advice from nutritionists, baby experts and real mums, dads and carers make weaning easy and stress-free - introducing solids becomes as much of an adventure for parents as it is for the little one whose taste exploration has only just begun. Weekly meal planners show you just what to expect, and there is a pull-out chart included in the book that you can stick on your fridge or wall.
The third in the hugely successful Ella's Kitchen Cook Book series, THE FIRST FOODS BOOK brims with recipes guaranteed to set tiny taste buds alight. With every recipe specifically developed for its nutritional content, as well as for its yummy flavour, and with the Ella's Kitchen stamp of approval on every page, this is set to become every parent's must-have guide to weaning.
Read More Read Less
More books by Ella's Kitchen
Left
loading...
Ella's Kitchen: The Easy Family Cookbook
Ella's Kitchen
loading...
Ella's Kitchen: The Big Baking Book
Ella's Kitchen
loading...
Ella's Kitchen: The Cookbook: The Red One
Ella's Kitchen
Right
Readers also viewed
Left
loading.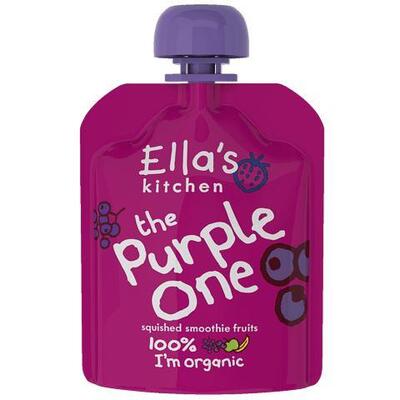 ..
The Hairy Bikers' Chicken & Egg
Hairy Bikers
loading...
White Mountain
Robert Twigger
loading...
A Brief History of Everyone Who Ever Lived: The Stories in Our Genes
Adam Rutherford
loading...
Evelyn Waugh: A Life Revisited
Philip Eade
loading...
The Hairy Dieters: Fast Food
Hairy Bikers
loading.
..
Sam Phillips: The Man Who Invented Rock 'n' Roll
Peter Guralnick
loading...
My Life with Wagner
Christian Thielemann
loading...
The Mistakes You Make At Bridge
Terence Reese, Roger Trezel, Ron Klinger
loading...
The Dumpling Sisters Cookbook: Over 100 Favourite Recipes From A Chinese Family Kitchen
The Dumpling Sisters, Amy Zhang, Julie Zhang
loading...
The Diet Myth: The Real Science Behind What We Eat
Tim Spector
loading.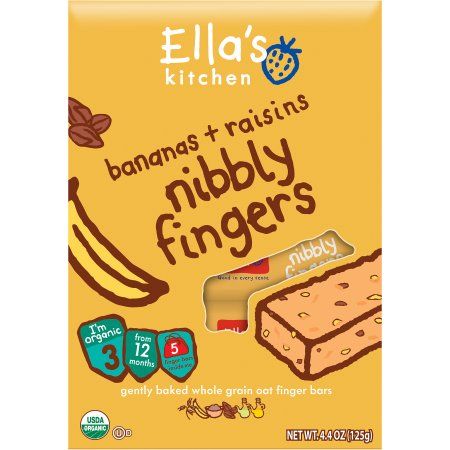 ..
The Second World War: The Gathering Storm: Volume I
Winston S. Churchill
loading...
Guide To Better Acol Bridge
Ron Klinger
loading...
Judi: Behind the Scenes: With an Introduction by John Miller
Judi Dench
loading...
The Hairy Dieters: Good Eating
Hairy Bikers
loading...
The Beatles Lyrics: The Unseen Story Behind Their Music
Hunter Davies, Beatles
loading.
..
Engineering in the Ancient World
J.G Landels
loading...
Carl Rogers: A Critical Biography
David Cohen
loading...
Manufacturing Victims: What the Psychology Industry is Doing to People
Tana Dineen
loading...
The Birth Of Ulster
Cyril Falls
loading...
Beyond Carl Rogers
David Brazier
loading.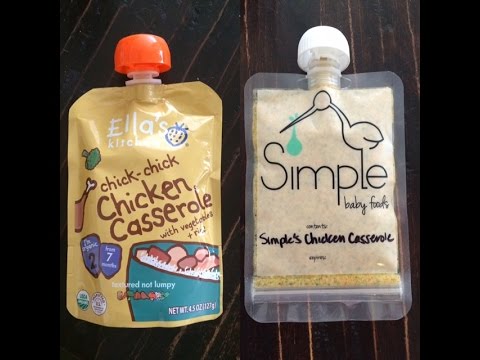 ..
The Carl Rogers Reader
Howard Kirschenbaum
Right
Sorry, something's gone wrong. Please refresh the page and try again.
This website uses cookies. Using this website means you are okay with this but you can find out more and learn how to manage your cookie choices here.Close cookie policy overlay
How to feed a child? Top Books on Baby Nutrition
Which of today's parents is not concerned about the nutrition of their child? It seems to someone that the baby eats too little, and it seems to someone that he eats enough - but not quite what he needs (or not at all). We receive a lot of information about healthy nutrition, including children's nutrition - but how to understand it and which experts can you definitely trust? We have compiled a list of the most reliable and proven books on healthy eating for children.
1. PRO nutrition for children. Without tears and persuasion, Alexandra Sitnova
One of the most popular books on baby food in the Russian-speaking world. Written by a nutritionist who has been blogging on Instagram (@pro_appetit) for a long time — Alexandra Sitnova. Written as simply and accessible as possible, perfect for "beginning moms." After all, how many disturbing questions are connected precisely with the nutrition of babies: is he getting enough milk? Is he gaining weight well? Maybe you need to add the mixture? Or is food better? So which product to start with? And when to start feeding from the common table? Alexandra's book was published in the "Doctor Blogger" series, which means that the knowledge and experience of pediatricians, allergists, and scientists were used in its writing.
2. "Baby Nutrition in the Big City", Regina Doktor
But Regina Doktor is a professional therapist herself, specializing today in nutrition.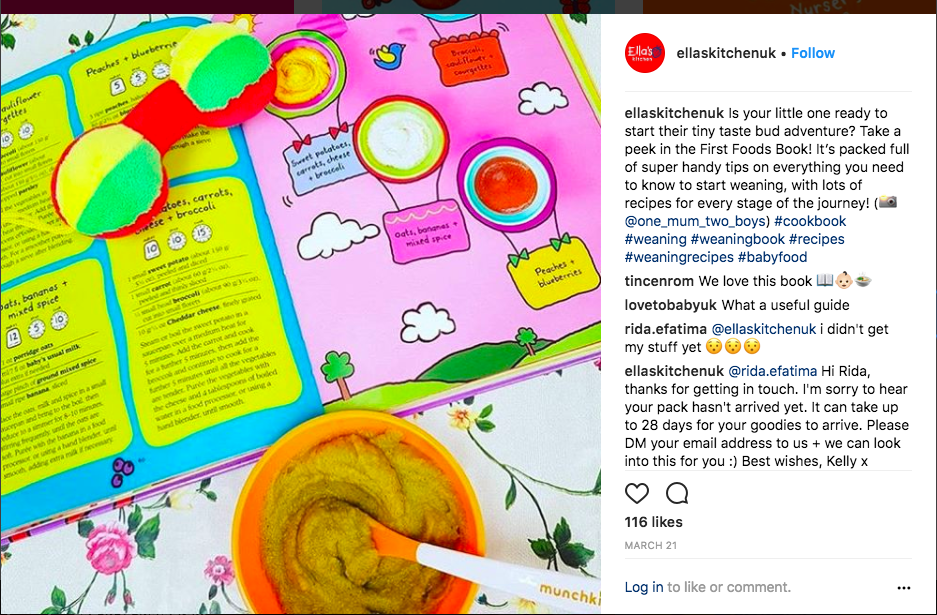 She wrote 2 wonderful bestsellers: "Healthy Eating in the Big City" and "I DON'T LIKE SWEET", in which she laid out the basic principles of healthy eating in a very systematic and at the same time fascinating way. The book about baby food is no less informative and useful. It helps to calmly go through all the exciting stages of complementary feeding, to move from stress and not understanding what to do, to the magical realization that you are finally doing everything right. Regina Doctor talks about the ideal preparation for pregnancy, and about the nutrition of the expectant mother (moreover, depending on the trimester), and even about childbirth ... Well, then everything that worries us even more: breastfeeding and artificial feeding, complementary foods, food allergies, intestinal problems, atopic dermatitis. The book also contains exemplary diets for children over one year old - a very useful guide for all conscious parents. We also love Regina's book for lots of cool recipes like zucchini muffins, superhero borscht, and smart and smart roasts.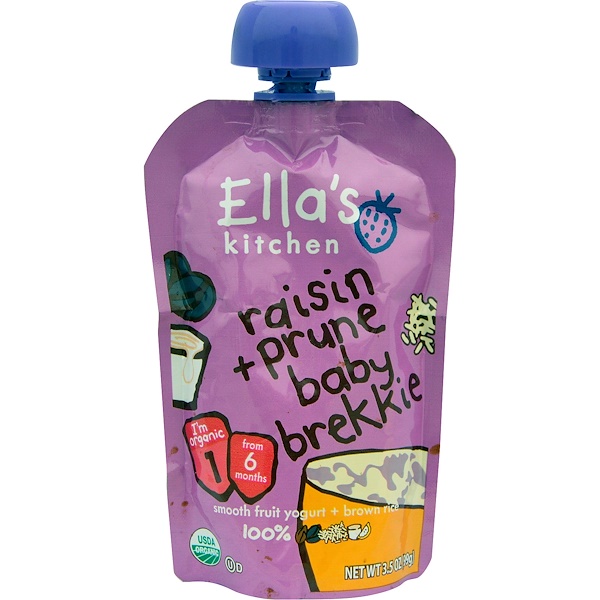 3. "First soup, then dessert", Maria Kardakova
A very sincere and inspiring book, mainly devoted to the nutrition of children from one to 7 years old. Its main message is that it is important not only to form a complete children's diet; it is even more important to instill healthy habits in the child, thanks to which he will consciously eat even when he becomes an adult and moves out from caring parents. To establish a healthy relationship with food, the first complementary foods are very important - Maria will tell you how not to make mistakes at this stage - as well as the psychology of nutrition in the family as a whole. Therefore, in the book you will find a lot of clear recommendations: both on the ratio of products and portion sizes, and on how to color the process of eating with a solid positive. For parents who are just getting into the topic of healthy eating and changing habits to more environmentally friendly ones, this is just a treasure trove of basic knowledge.
For further immersion in the topic, you can also look at the author's Instagram profile - @marysstories.
4. "My child doesn't want to eat. How to turn feeding into pleasure", Carlos Gonzalez
You frantically calculate grams of squash puree, get nervous, upset if the baby ate "less than normal" ... you start to persuade, entertain, and then insist ... Familiar? Then read this book and relax. The process of eating should not turn into a battle. Never force a child to eat - never for any reason. Let it be for you a manifestation of love and respect! Dr. González, a father of three and a famous pediatrician from Barcelona, ​​knows what he's talking about.
5. "Tasty for kids. Learning to cook for the fussy", Maria Ivanova
From theory to practice. Catch 55 great recipes that even the pickiest kid will love. Maria suggests using healthy ingredients and paying attention to design and presentation - children love it.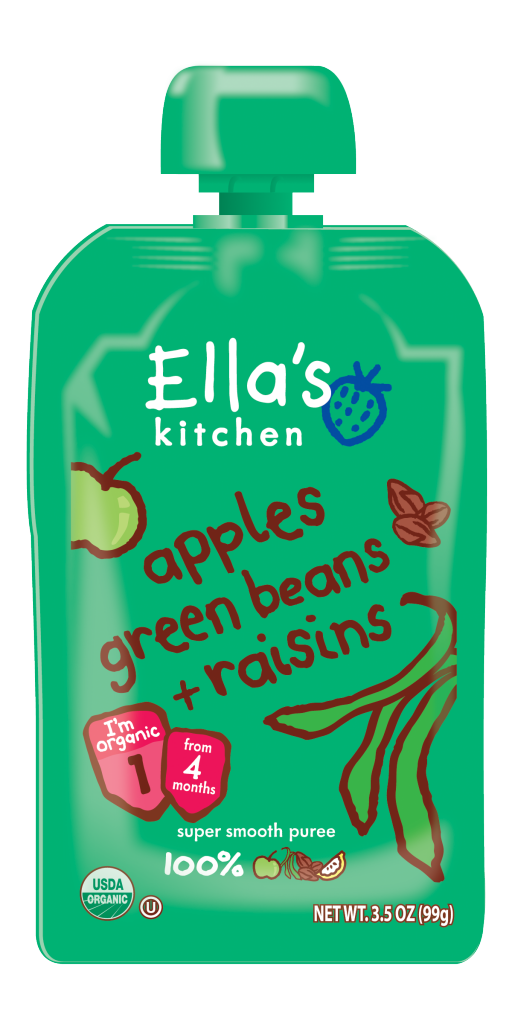 In the book you will find soups, salads, and cottage cheese dishes (a valuable protein, you remember) ... well, some sweet pastries, sometimes you can! And another nice bonus of the edition is its wonderful design. You will see, your kid will be happy to leaf through the book and choose a recipe for dinner.
6. "Dr. annamama, I have a question. How to feed a child?", Anna Levadnaya
Another basic book about healthy baby food from a pediatrician, neonatologist and - no less! – Candidate of Medical Sciences Anna Levadnaya (@doctor_annamama). All burning topics are revealed: breast and artificial feeding, weaning, introduction of complementary foods, allergen foods, toddlers, intestinal infections ... The book is perfect for those who are expecting a child or have just become a parent - in order to systematize information from numerous sources and not get confused. Curious questions are also covered, such as the effect of heating in the microwave on food or the need to take vitamins.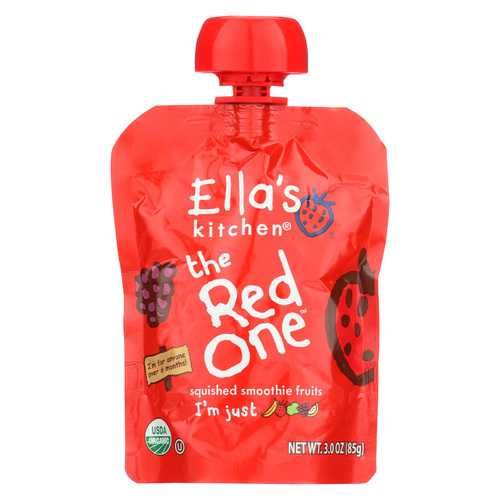 Little "water", a lot of practical important information - for this we love books written by professional doctors.
7. "Love and Broccoli: In Search of Children's Appetite", Svetlana Kolchik
And in conclusion - a little entertaining, a little instructive book from a journalist and part-time mother of Svetlana Kolchik. Faced with painfully familiar questions like "What should I feed my baby?" and "How to make him friends with food?", she decided to study how things are with baby food in other countries. She talked to pediatricians, nutritionists and just parents from France, Italy, Germany and the UK and compared their approaches with those of Russian specialists. It turned out fascinating and witty, with a bunch of real stories and opinions.
Did you find the article helpful? Add to bookmarks so as not to lose!
Post Views: 257
Sova Lina / Ella blue dress with butterflies
0.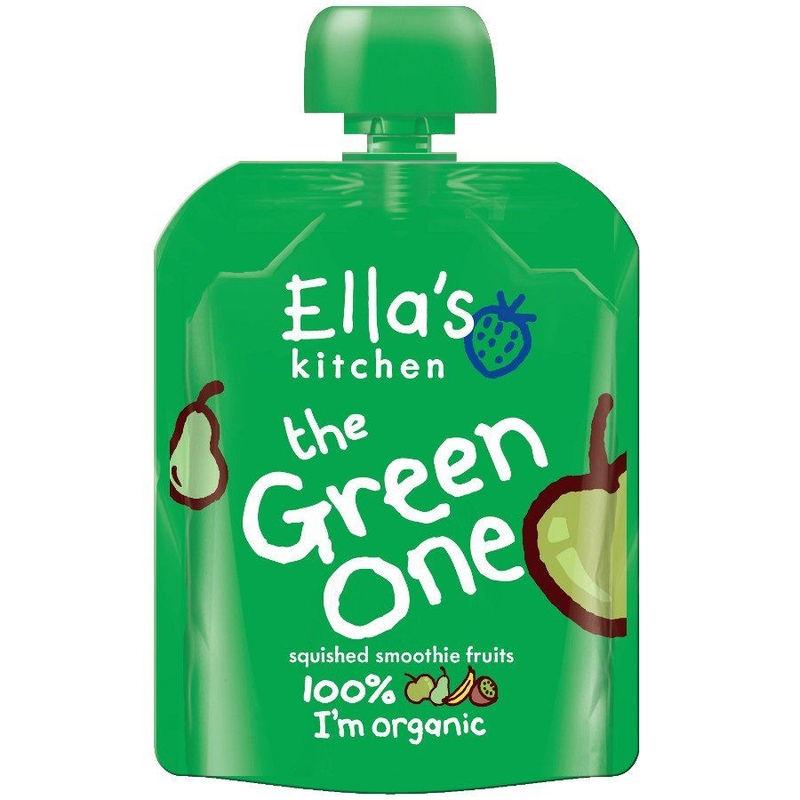 0472101109 c
SovaLinaClothes for girls and boys! 🍁 Purchase Dresses Collection
410 r
Order
Article 253989912
Organizer Arachne 21.2
Brand Sova Lina
Ask a question Find Reviews Buyer Protection Found cheaper?
Gentle dress for a girl in blue with butterflies made of natural cotton.
Long sleeve. To preserve the original look of the product, we recommend that you follow the rules for the care of knitwear:
Be sure to follow the recommended temperature when washing, drying and ironing.
For washing, use mild detergents intended for knitwear.
Wash inside out.
Press without twisting.
Dry flat on a flat surface at room temperature.
Not recommended for hangers./Composition:100% cotton
Size chart
| | | |
| --- | --- | --- |
| 128 | Order Add to Basket Add to cart Remove | |
| 122 | Order Add to Basket Add to cart Remove | |
| 110 | Order Add to Basket Add to cart Remove | |
| 116 | Order Add to Basket Add to cart Remove | |
| 134 | Order Add to Basket Add to cart Remove | |
Ask a question
Children's golfs C790 White
Children's golfs C796 White
Children's golfs C796 Black
Children's tights C1817 Blue
050 Children's tights C830 White
Children's tights C856 Black
Children's socks C2106 White
Children's socks C2109 Blue
Children's socks C2139 BIRIZA
less than
in the amount of
2 9000 9000 9000 more 9000 more
Go to buy
Go to buy
Go to buy
Show all reviews of this purchase
Promo
The world of toys and games.