Fat food for 1 year baby
Best foods for weight gain in babies & toddlers (0 to 3 years)
This post has been updated with a new list of weight gaining recipes at the end of this post for toddlers – above 1 year old. Many readers have been asking for suggestions on best foods for weight gain in babies & toddlers. I have shared the tips that one can follow. If you are a new reader to this blog and have reached here looking for weight gaining foods or recipes for your little heart, please read this food chart for babies above 8 months.
I suggest following the recipes on the post as well for a good weight gain. I would also suggest to read the comments before posting your query here as similar queries may have been answered in the comment section below.
If you are looking for a food chart for baby around 6 months, you can refer this post on solids for 6 months baby.
Best foods for weight gain in babies & toddlers (0 months to 3 years)
1.
Breast milk is one of the best foods for babies under 6 months to gain weight. Since mother's milk is more nutritious than any other foods, it is good to exclusively breastfeed babies for the first 6 months.
If a baby is breast fed, mum needs to eat more nutritious foods to have enough milk supply and to increase the quality of milk.
To increase the milk supply in lactating mothers' foods like milk, lentils (DAL), garlic, flax seeds (alasi in hindi or avise ginjalu in telugu), chickpeas (chana), almonds, whole grains, methi leaves, methi seeds, dill leaves (sabbasige soppu in kannada), fennel seeds (saunf), cumin (jeera) have been proved to be beneficial. One needs to include these in their diet moderately.
At least 2 protein rich meals and a breakfast should be included in the diet of a lactating mother. For vegetarians lentils / dal is a best protein rich food.
Chickpeas can be enjoyed by mums having babies older than 3 months. If using they need to be soaked overnight, soft cooked with turmeric and other Indian spices to prevent vata dosha.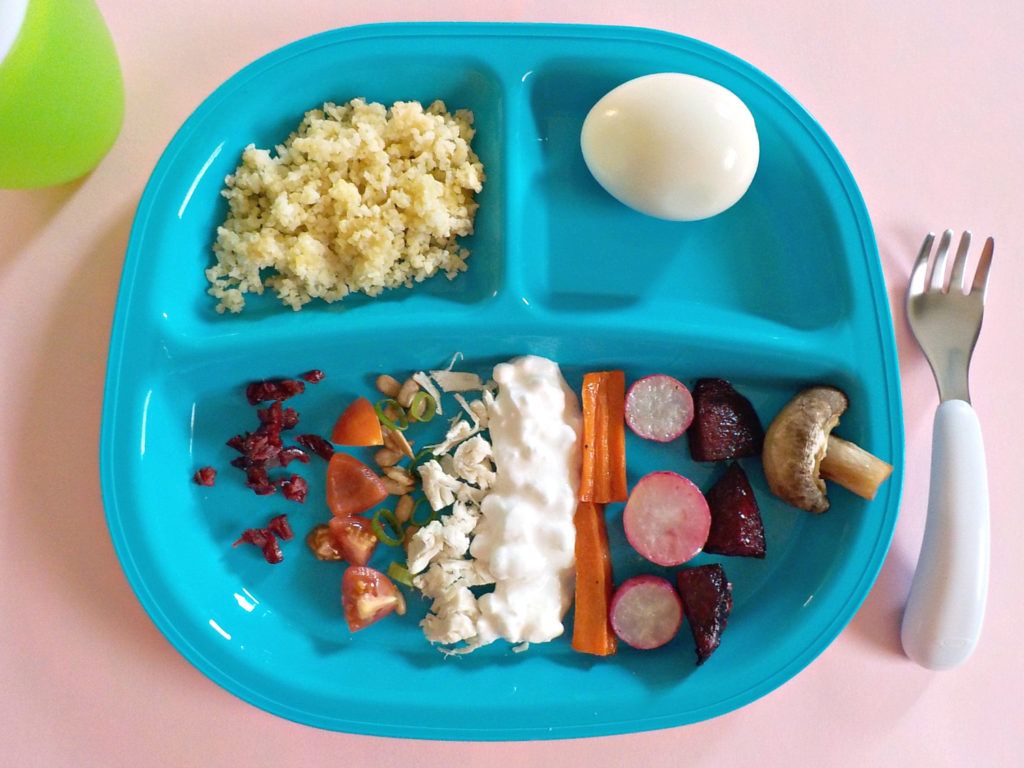 Traditionally gond ke laddu, dry fruits ladoos and copra ladoos were eaten by lactating mothers to improve the quantity and quality of breast milk. Here are some protein rich ladoos which you can try after consulting your elders.
Gond ke laddu
Dry fruits ladoo
Copra ladoo (or dried coconut ladoo)
Here is a simple homemade powder for increasing milk supply in lactating mothers. Dry roast equal quantities of cumin and fennel seeds till they turn aromatic. Cool them and grind to powder.
Mix ½ tsp powder in ½ tsp warm ghee and consume 30 minutes before food 2 to 3 times a day. Desi ghee works best. This can be consumed for 2 weeks, followed by a break for 4 to 5 days and then repeat the cycle.
This also helps to reduce colic in breastfed babies. A small portion of ajwain/ carom seeds can also be included.
2. There is also a wide population of women who are unable to breast fed due to medical or professional reasons, yet their babies tend to grow well in terms of height and weight.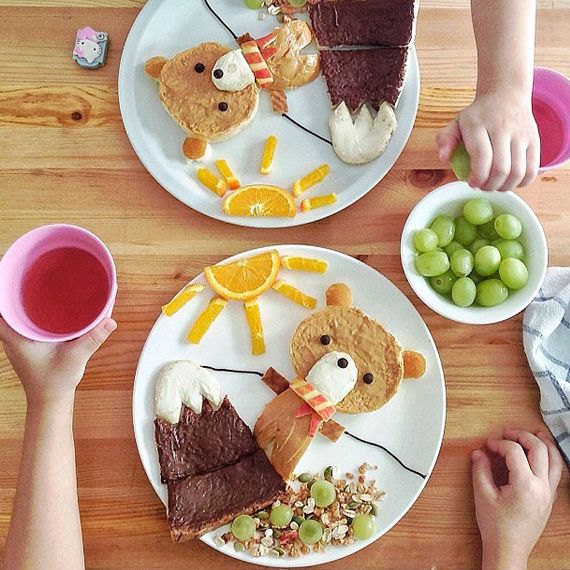 For babies who are not breast fed, Formula milk has been proved to be of great help.
If your baby is over 6 months and you intend to stop breastfeeding, then choose a good formula milk with the help of your pediatrician. Formula milk is mostly balanced and has adequate nutrition which may not be available in dairy milk.
Formula milk helps to gain good weight in most babies, but one needs to be patient in trying out what works best for your baby. Many women express that formula milk is not good and hence should choose dairy milk.
Both have their own pros and cons. In the recent years, cows raised in farms are not grass-fed and are mostly on hormones either in their feed or injected to produce more milk. So it may be more unsafe than the formula milk.
A thorough research is conducted before any formula milk is sold in the market. So as a mother, you are the right person to choose between cow's milk vs formula milk.
For babies above 12 months, fresh dairy milk can be used.
Do not use milk that comes in tetra packs for babies and toddlers.
3. Foods like potato, pumpkin, sweet potato, dal, ghee, ragi, almonds, yogurt, eggs and milk help the baby to gain weight. Please take a pediatricians' suggestion before you start any of these foods. As always follow a 3 day test rule.
How to make mashed potato for baby ?
Always choose hard potatoes that do not have any sprouts grown over them. Sprouted or soft potatoes are not healthy to use.
Wash and peel off the skin of the potato. Cook potato in excess water either in pressure cooker or a rice cooker steam basket or in a pot. It should be soft cooked.
While it is still hot, take it to a feeding bowl and mash it to soft. Add the potato stock that was left after cooking to make smooth puree. using a small steel glass you can easily mash it.
Add a pinch of ajwain and ghee and serve it warm. The same way you can also make mashed sweet potato for baby.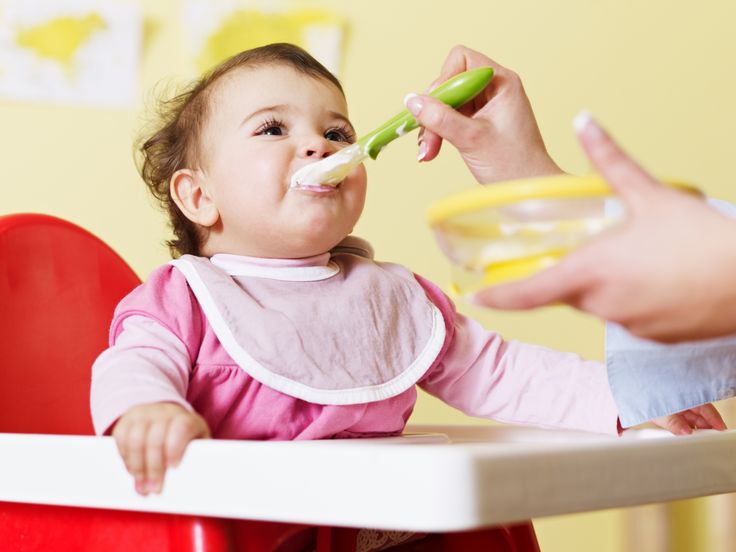 Best time to serve these is for breakfast or lunch.
It can also be cooked along with rice to make a rice potato khichdi. You can find the recipe of sweet potato here (new post)
How much potato or sweet potato for baby?
7 months baby – 1 tbsp 2 to 3 times a week
8 to 10 months – 2 tbsp. 2 to 3 times a week
10 to 12 months – 3 to 4 tbsp. 2 to 3 times a week
toddlers- use your judgement . Can be served 5 times a week to daily.
Serve potato or sweet potato at least 2 to 3 times a week with little ajwain powder and ghee. Avoid when baby has tummy upset, colic or spit ups.
Moong dal and urad dal help a lot to gain weight in babies & toddlers. Urad dal is a power house of nutrients, high in calcium and protein and also EFA , essential fatty acids that help to develop the brain. So Idli is a very healthy food for babies.
Using urad dal make idli and serve with mild rasam or dal ka pani and ghee.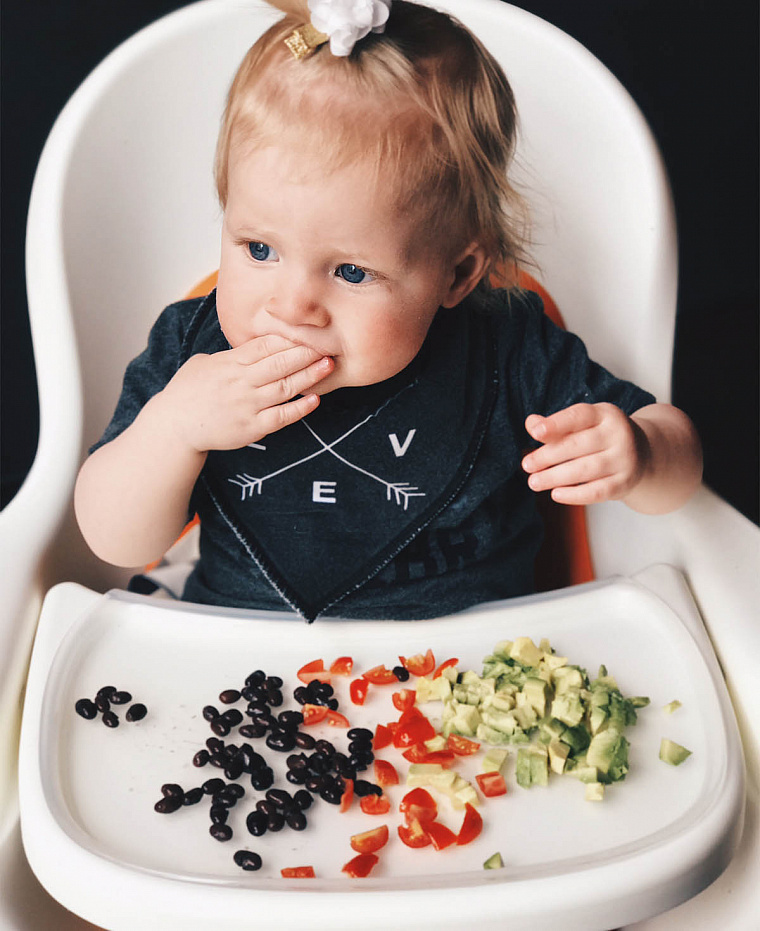 This can be fed daily. You can find the recipe of soft idli here and a rasam recipe for babies here.
Include dal preferably moong dal or tuvar dal in lunch or breakfast every day. Do not mix dal with yogurt or milk. Just a simple vegetable dal rice khichdi works great for babies in gaining weight.
If your baby tends to get bored, change the vegetables used in the khichdi to give a different taste. You can find the recipe of dal khichdi here
Ragi porridge also helps to gain weight, it also strengthens the bones, teeth and helps for the overall development. Here is a complete post on how to introduce ragi to babies and how to make sprouted ragi flour for babies.
Yogurt and homemade paneer are also a good choice for babies over 8 months to gain weight. Serve yogurt alone or with brown rice and white rice in equal quantities.
I always used to make one cup curd separately for both my babies since it is not recommended to serve cold yogurt from the refrigerator.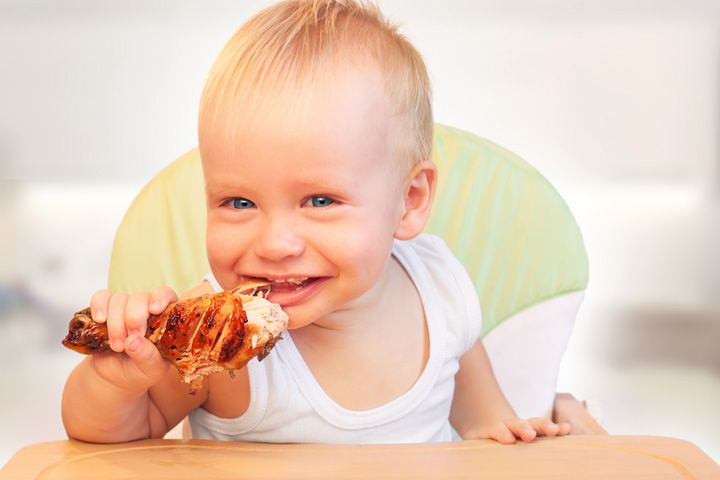 Also avoid serving in the evening or night.
how much yogurt/ curd to serve for babies ?
2 tbsp homemade unsweetened yogurt/ curd can be fed to 8 to 10 months baby, 2 to 3 times a week (avoid during winters)
4 tbsp can be fed to a 10 to 12 months baby. 3 to 4 times a week (avoid during winters)
Eggs also help babies to gain weight. Prefer boiled eggs instead of scrambled eggs. There is a loss of nutrition in scrambled eggs especially the protein content.
you can find the recipe of homemade curd here.
How to feed egg to baby ?
Make a hard boiled egg. Remove the yolk and take small portion of it and mash it with a pinch of cumin powder, add very little water and mash the egg to blend it well with water. It should become a smooth paste.
how much egg for 7 months old baby ?
For a 7 months baby – Start feeding a tsp of the above said mashed egg yolk. It can be served 2 times a week.
For 8 months baby – a tbsp and then increase the quantity.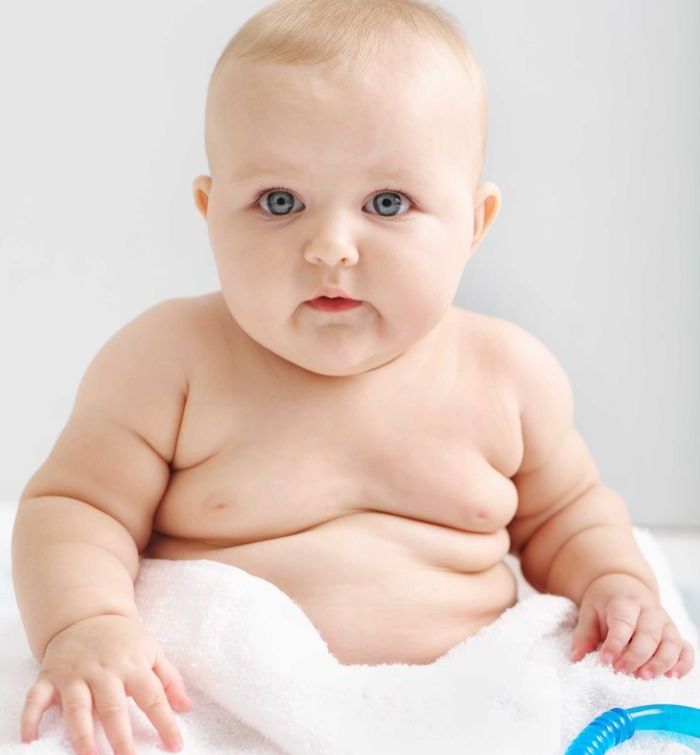 For 10 months baby – by the end of 12 months a baby can eat the entire mashed yolk.
Include banana, papaya, apple, pear and chikoo (sapota). Serve banana at least 4 to 5 times a week. We give the small variety banana to babies. Avoid it when baby has cold and phlegm.
Serve a warm apple sauce or apple oats when the baby has cold and congestion. Banana helps to gain weight and most fruits helps to digest foods better since they contain natural digestive enzymes.
The nutrients from other foods are better absorbed by the body when a good amount of fruits are consumed (the right way).
Follow the rule, of feeding fruit alone without mixing with other foods at least once a day. Strictly do not serve fruits and milk together.
4. Ghee also helps to gain weight – How much ghee to serve for babies and toddlers ?
Start with only few drops a day when you introduce ghee to your baby. Try using organic and grassfed or desi ghee. Desi ghee can be found in ayurvedic stores or can also be bought online.
If you notice symptoms like coughing, itchy eyes or rubbing eyes or rashes stop it. Try with a new brand or try with homemade ghee. If your baby or toddler do not like the flavour of ghee, I suggest making ghee at home.
Just add few curry leaves towards the end when you make ghee at home, it adds a good aroma.
Excess usage of ghee may suppress the baby's appetite, so use only as needed, a mother is the best judge. I followed the following measures for my babies and no cheese or butter was given to them.
If using butter then reduce the proportionate amount of ghee from the below mentioned quantity.
7 months ½ tsp ghee divided among 2 servings – start with only a few drops of melted ghee
8 months ¾ to 1 tsp ghee divided among 2 servings
10 months 1 to 1 ¼ tsp ghee divided among 3 servings
12 months on wards 1 to 1 ½ tsp ghee divided among 3 servings
Some babies may not digest fats in ghee well especially if formula milk, cheese, or butter are already a part of the diet.
You can try with only half of the above quantity.
5. Can i use almonds / badam for my baby?
Experts advice not to introduce nuts to babies until 1 year as they may end up with severe allergies. So i would suggest waiting until your baby turns an year old especially if there is an history of allergy in your family.
However i have used almonds from 8 months for both my babies. Those who would like to try may start with almonds since these are the only kind of nuts that are slightly alkaline (apart from chestnuts).
Alkaline foods help us to keep our body healthy and energetic. Always try using soaked almonds. Soaking also increases the alkaline nature and hence digest well.
Soaking for about 5 to 6 hours also helps to peel the skin. They can be ground with little water and then used to cook baby foods like oats, ragi, rice etc.
6. Physical activity
Allow the baby to crawl freely, do not restrict your babies to prams or rocking chairs.
Being physically active helps babies feel hungry in time. They are less fussy and eat or drink well.
Burping is very important as it helps to relieve the babies from colic and they tend to drink better. Gently Burp before feeding, in between the feeds, Burp after the feed. Keep the baby in upright position for at least 15 minutes after a feed.
Foods for weight gain in toddlers (above 1 year)
Breakfast menu
Pesarattu with ghee
Idli with ghee (1:2 proportion) – use search box for idli recipe
Soft thick dosa with boiled mashed potato
Chick pea / chana soup
chana dosa (with steamed mashed carrots)
moong dal soup
carrot milkshake
oats uttapam (use carrot for topping, follow method 2)
jowar dosa: you can make uttapam with carrot topping. Jowar makes bones strong and helps to gain good weight.
ragi mudde with rasam or any soup.
paneer paratha – no stuffing, good finger food too for snack in the evening
Boiled egg – boiled eggs have more nutrition than scrambled eggs.
So try serving boiled egg with mild flavorings like pepper, cumin powder, ajwain and salt.
Suggestions from experienced mothers are welcome and highly appreciated to enhance this page.
 
Disclaimer: Please check with a pediatrician before you follow any of the tips or foods mentioned in this post.
My Heartfelt Thanks to all the Readers who have been consistently sharing with us their personal experiences with their babies, this has helped many new mothers to understand the baby food patterns and other food related issues.
 
Wishing a Wonderful Motherhood to all the MUMS
Best Weight Gain Foods for Babies and Toddlers
By Min On , Updated
This post may contain affiliate links. Please see our disclosure policy for more details.
Share or Save It for Later!
Here are the top foods to help your baby or toddler gain weight.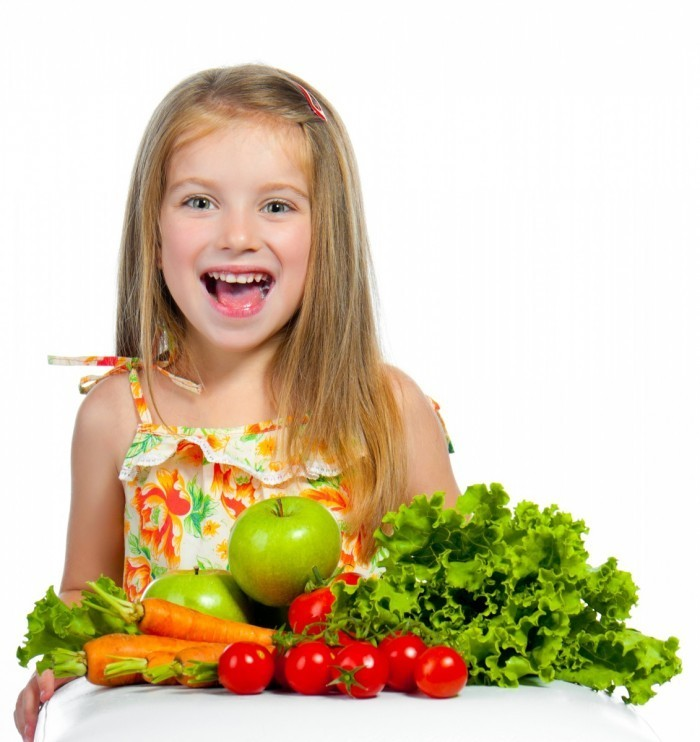 All of these are high calorie whole foods that can be easily added to your child's food to make it more filling and delicious.
Jump to:
Does your child need to gain weight?
Best Solid Foods for Babies to Gain Weight (6 months and up)
Weight Gain Foods for one year old and beyond
Nutrition Supplement for Weight Gain
Tips for Adding High Calorie Foods
High Calorie Baby Food Recipes (and for toddlers)
Does your child need to gain weight?
First, it's important to determine if your child is indeed underweight and in need of intervention.
There are so many factors that influence how your child grows, such as genetics (that's a HUGE one), nutrition, environment, and activity.
So when you find yourself comparing your child with how other babies are growing, please remind yourself that every child is unique. Healthy babies come in all shapes and sizes.
If your child is in the 10th percentile, this doesn't mean they're doing better or worse than your friend's child who is in the 70th percentile.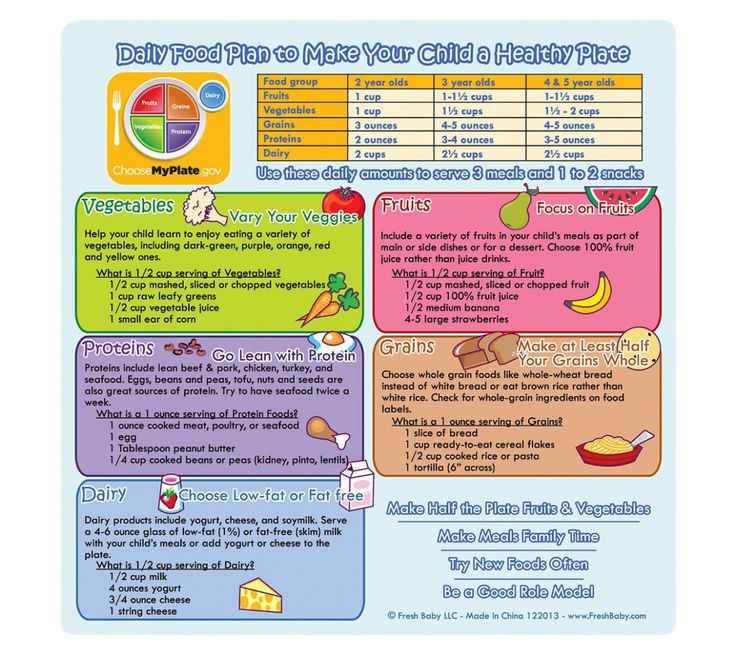 You can rest assured that your child is getting adequate nutrition and growing properly if they're maintaining a usual and predictable pattern of growth on the curve.
On the other hand, if you start to see flattening of the curve or dips, or your child seems to always be hungry, these high-calorie, high-fat foods will help them with healthy weight gain.
Top Foods for 8 Month Old
Best Solid Foods for Babies to Gain Weight (6 months and up)
Breast milk and/or Infant Formula
Avocado
Banana
Beans
Beef
Butter *
Chicken thighs or drumsticks
Coconut
Eggs *
Full-fat Dairy products * (whole milk, cheese, yogurt, cream cheese, sour cream, cottage cheese, etc.)
Lentils
Peanut Butter *
Nuts *
Nut or Seed Butter * (e.g. almond, cashew, pumpkin seed, sunflower seed)
Oils (avocado, olive oil, sesame oil *)
Potatoes (both white and sweet potato)
Whole grains, like Quinoa
Salmon *
Sardines *
Seeds (hemp, chia, sesame, pumpkin, or flax seeds *)
Note: Foods with * by them are one of the top allergens.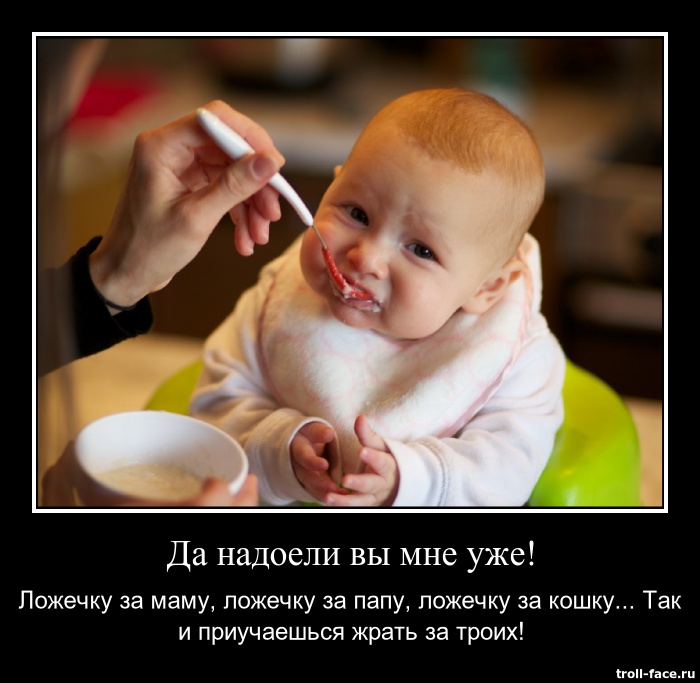 When first introducing, be sure to serve a tiny amount.
Weight Gain Foods for one year old and beyond
Continue serving all of the foods listed above. However, you may find that it's becoming more challenging to feed your toddler who seems to be showing less interest in eating and displaying picky eating tendencies.
Be sure to read my top foods for 1 year old post to better understand and help navigate through this tricky feeding phase.
My top tips for feeding your underweight child is:
Make every effort to include high-calorie, high-fat foods as much as possible
You might be tempted to offer high calorie foods, like ice cream, soft drinks, juice, pizza, milkshakes, etc. And while it might add a few pounds to your child, those foods will not provide the nutrients they need for healthy growth.
Instead, focus on serving nutritious meals with essential nutrients. You want to add extra calories not empty calories.
Feed them every 2-3 hours.
If your child doesn't eat much during mealtimes, you may consider providing up to 3 snacks, including a bedtime snack for additional calories.
Consider snacks as mini-meals so your child gets up to 6 eating opportunities to consume adequate calories and nutrition.
Don't pressure them to eat - it will only backfire and can actually shut down their appetite.
Here are some specific tips on how to help your underweight child.
Nutrition Supplement for Weight Gain
Many families turn to these as they are a convenient way to boost calories and nutrients to support weight gain. My personal recommendation is to focus on food first.
However, if your child is really struggling, then talk to a dietitian or health care provider to find the type that is most appropriate for your child.
Tips for Adding High Calorie Foods
Babies and toddlers have small tummies so it's important to try to make every bite count with healthy fats and important nutrients.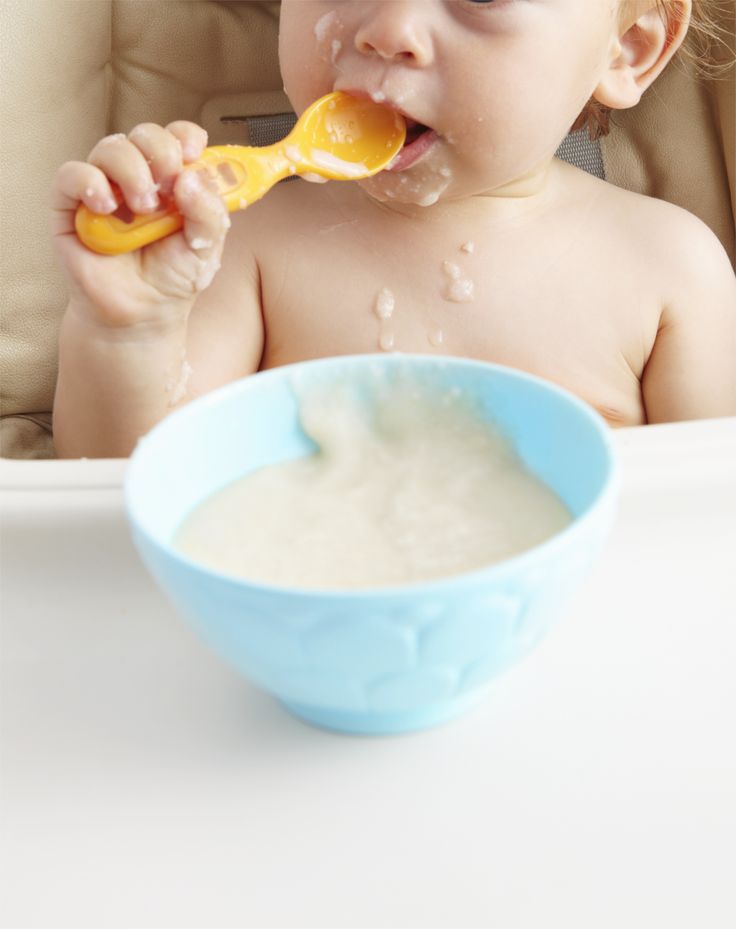 But this doesn't mean you have to spend all of your hours and energy in the kitchen.
Here are some super easy ways to help your baby gain weight.
Yogurt with

hemp seeds and banana
mashed avocado and chia seeds
peanut butter and cooked quinoa
flaked salmon or sardines

Toast with

mashed beans and tahini
almond butter, banana, and unsweetened coconut flakes
mashed avocado and hemp seeds

Oatmeal or lentils with

hummus
mashed avocado and beans
eggs and sweet potatoes

Mashed potatoes or sweet potatoes

with butter and cheese
with minced chicken or beef and yogurt
added as a quesadilla filling with cheese

Eggs

fried in olive oil
scrambled in butter with quinoa
scrambled egg avocado sandwich

Smoothies with avocado, peanut/nut butter, seeds, milk, or yogurt
Cook vegetables in extra oil, butter, tahini, etc. You can also serve them with high-calorie dips like nut butters, yogurt, guacamole, bean dips, etc.
High Calorie Baby Food Recipes (and for toddlers)
In addition to the simple ideas above, here are some actual recipes that can help your child gain weight while learning to enjoy a wide variety of flavors and textures.
Breakfast
Single Serve Chia Puddings for Babies and Kids
Single serve chia seed pudding for babies 6 months and up is the perfect make ahead breakfast or snack that you can whip up in under 5 minutes!
Get the recipe
Healthy Sweet Potato Cookies
These super moist sweet potato cakes made with just 5 simple ingredients, including chickpeas, oats, and chia seeds, are perfect for babies and toddlers.
Get the recipe
Peach Banana Smoothie
Creamy and perfectly sweet, this 5-minute, high-protein peach banana smoothie is the perfect breakfast or snack for the whole family!
Get the recipe
Banana Overnight Oats
These banana overnight oats are a perfect make ahead breakfast or snack option for babies, kids, and adults alike!
Get the recipe
Peanut Butter Chickpea Cookies
Made without flour and sugar, these peanut butter chickpea cookies are so easy to make with just 5 ingredients.
Get the recipe
Healthy Yogurt Muffins
Light, fluffy, and incredibly moist, these whole wheat greek yogurt muffins are made with just a handful of ingredients and can be flavored in so many ways!
Get the recipe
Banana Peanut Butter Sandwich
Invite fun and variety into the classic banana peanut butter sandwich by grilling and adding unexpected but delicious ingredients that kids and adults will enjoy!
Get the recipe
Green Smoothies for kids
These healthy green smoothies for toddlers and kids are super easy to make and can be enjoyed as a quick breakfast or snack.
Get the recipe
Peanut Butter Cheerio Cereal Bars
These no-bake peanut butter cheerio bars are so easy to make with pantry ingredients! They are the perfect breakfast or snack for kids.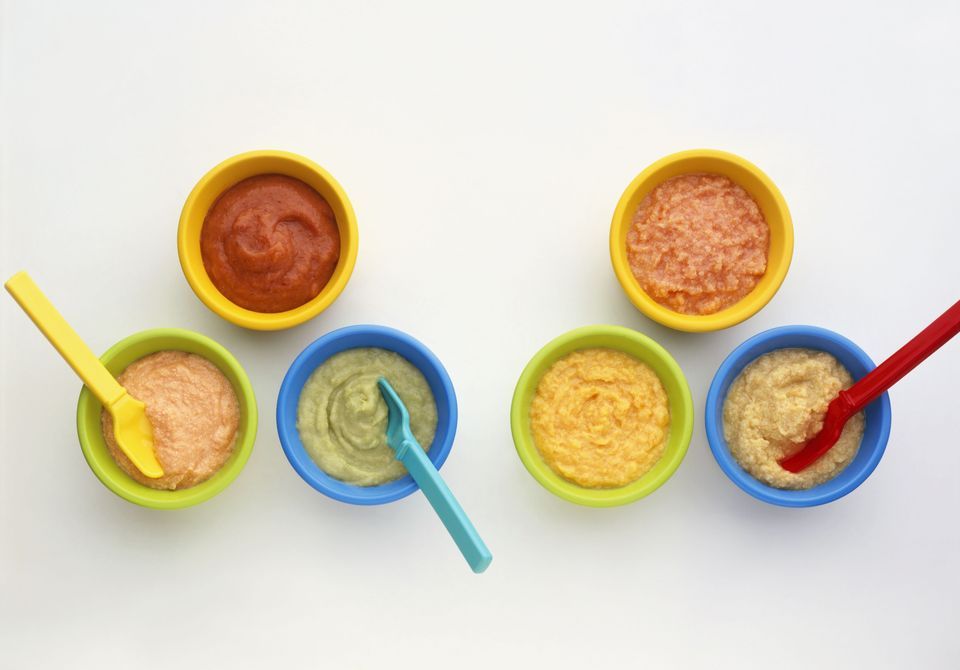 Get the recipe
Vegetable Omelette
Nutritious and easy to make, this baby-friendly omelette made with whatever veggies you have on hand is the perfect breakfast/snack for babies and toddlers!
Get the recipe
Healthy Banana Recipes for Babies and Kids
Transform plain ol' banana with these super fun and easy breakfast or snack ideas that you can make with your child!
Get the recipe
Healthy Zucchini Oatmeal Breakfast Cookies
These zucchini oatmeal cookies are so easy to make with wholesome, minimal ingredients and no added sugar!
Get the recipe
Carrot Cake Oatmeal Smoothie Bowl
Loaded with nutrition, this carrot oatmeal smoothie bowl is the perfect veggie smoothie (but thicker!) for babies, kids, and adults!
Get the recipe
Vegetable Waffles with Peanut Butter
EASY to make, healthy peanut butter vegetable waffles for babies and kids! A great way to enjoy more protein, fat, and veggies for breakfast.
Get the recipe
Lunch
Vegan vegetable quinoa muffins
Made with healthy ingredients like broccoli, carrots, and quinoa, these egg and dairy-free vegetable muffins with quinoa are perfect for baby led weaning and school lunchboxes.
Get the recipe
Chickpea Patties (gluten free)
These flavorful chickpea patties with quinoa are easy to make with simple pantry staples. Shape them into patties or even nuggets
Get the recipe
Scrambled Egg Sandwich
Making a scrambled egg sandwich isn't hard. But here are some simple tips to take this iconic breakfast to the next level!
Get the recipe
Chicken pesto flatbread pizza
This pesto flatbread pizza is the perfect busy weekday meal! It can be on the table in under 20 minutes with minimal effort and ingredients.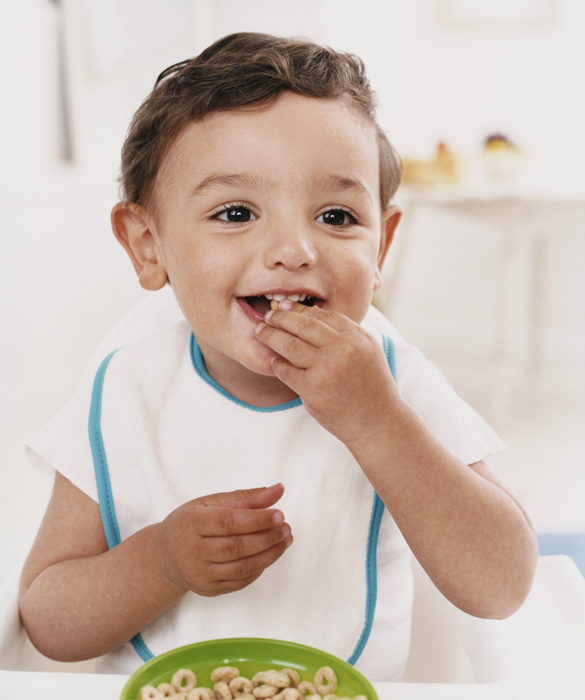 Get the recipe
Omelette Pizza
Pizza eggs - your favorite pizza toppings, flavorful sauce, protein-rich eggs, and cheese all cooked to perfection in one pan. Enjoy for breakfast or any time of the day!
Get the recipe
Hummus Grilled Cheese
10 minutes is all you need to whip up this exciting twist on a kid favorite lunch - grilled cheese. The simple addition of hummus will amp up flavor and nutrition.
Get the recipe
Easy Salmon Bean Salad
This mayo-free, refreshing yet hearty salmon bean salad couldn't be easier to make! You can serve with crackers, vegetables, bread, salad, cheese, or whatever you fancy!
Get the recipe
Curry Chicken Avocado Salad
EASY, healthy curry chicken salad with avocado and vegetables for babies, kids, and adults! It's high in protein and perfect for a quick lunch at home and school lunchboxes.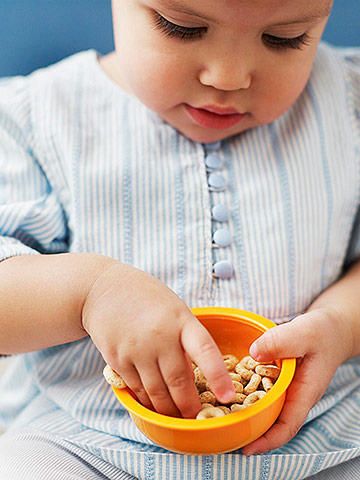 Get the recipe
Butternut squash baby beef meatballs
Here's an egg free and dairy free baby meatballs recipe that is perfect for baby led weaning or when you're ready to transition to finger foods.
Get the recipe
Mini Shepherd's Pie Muffins
A quick and easy, baby and kid-friendly twist on an Irish classic comfort food, these mini shepherd pie muffins are filled with beef, vegetables and topped with creamy mashed potatoes
Get the recipe
Dips
Zucchini Pesto with Almonds
Upgrade pasta with this simple and healthy zucchini pesto. It is light and creamy and can be ready in 15 minutes!
Get the recipe
Beetroot Pesto Pasta Sauce
Made with simple, wholesome ingredients, this beetroot pesto comes together in minutes and makes for the perfect pasta sauce for babies, kids, and adults!
Get the recipe
Broccoli Hummus Dip
If your child won't eat broccoli or you've been looking for different ways to serve it, give this hummus a try! It's also a great way to pack in a lot of nutrition for babies and kids.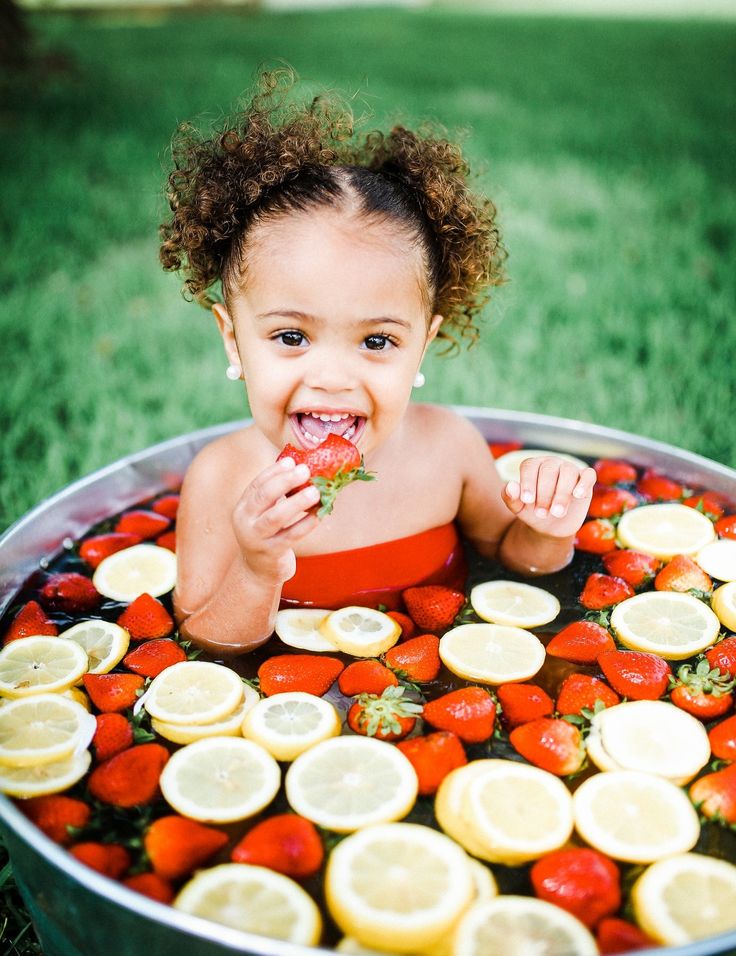 Get the recipe
Pumpkin Seed Spinach Hummus
this spinach hummus with pumpkin seeds instead of tahini is a healthy snack or meal for babies and toddlers. It is so versatile and here are some ways to serve it to your family.
Get the recipe
3 Ingredient Thai Peanut Coconut Sauce
Made with just 3 ingredients, this Thai peanut sauce with curry paste and coconut milk is a great way to introduce spicy flavor to babies and kids.
Get the recipe
Creamy Roasted Cauliflower Dip
This creamy roasted cauliflower dip made with an ENTIRE head of cauliflower, tahini, and milk is super simple to make, delicious, and versatile. It will be an AWESOME way to make veggies exciting for kids!
Get the recipe
Beetroot Dip with chickpeas
4 nutritious ingredients, a food processor/blender, and dippers are all you need for this smooth, creamy, and vibrant beetroot dip for babies and toddlers!
Get the recipe
Diner
Easy Bolognese with Vegetables
This kid-friendly veggie-loaded meat sauce with ground beef and medley of vegetables is hearty, filling, and nutritious! 
Get the recipe
Instant Pot Peanut Chicken and Broccoli
Another EASY, 30 minute weeknight meal you can enjoy with your baby and kids! This Instant pot chicken and broccoli is also a great way to continue exposing your child to one of the top food allergens, peanuts.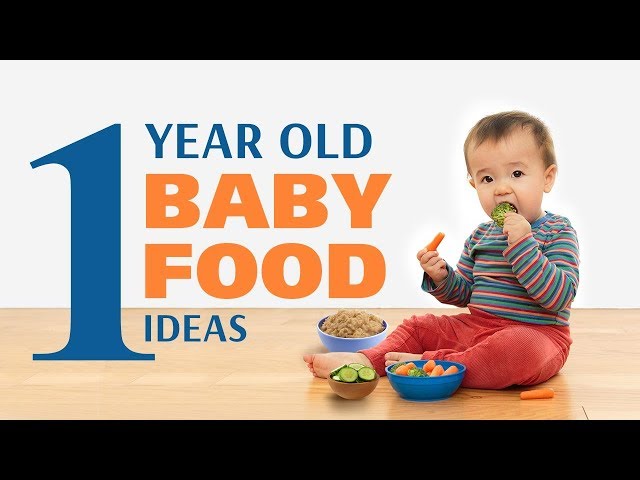 Get the recipe
One Pot Creamy Broccoli Pasta
In need of an easy weeknight dinner? 15 minutes is all it takes to make this healthy one pot creamy broccoli pasta
Get the recipe
No stir Quinoa Risotto with Mushrooms
This 30 minute mushroom quinotto or quinoa risotto is much easier to make compared to traditional risotto and requires zero stirring!
Get the recipe
Vegetarian Sweet Potato Lasagna with Quinoa
This vegetarian sweet potato lasagna with quinoa requires no boiling of noodles and assembly couldn't be easier!
Get the recipe
Thai Red Curry Pasta
20 minutes and a handful of pantry items are all you need to whip up this super easy vegetarian Thai red curry pasta with vegetables.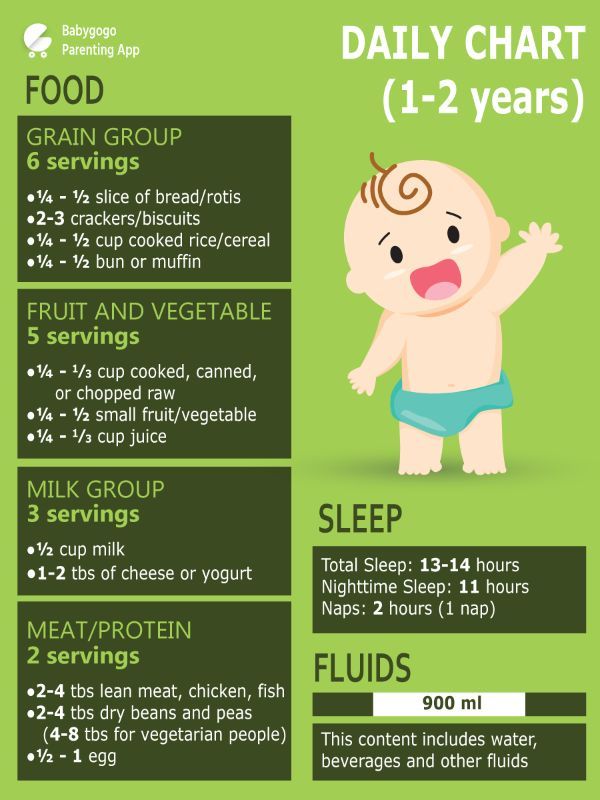 Get the recipe
Pizza Casserole with Couscous
this pizza casserole is not only quick and easy to make but also nutritious, with ingredients like chicken, whole wheat couscous, and spinach!
Get the recipe
Beef Stuffed Shells with Veggies
These stuffed shells with ground beef and vegetables are a hearty make ahead dinner or freezer meal for the whole family to enjoy!
Get the recipe
Vegan African Peanut Stew
This vegan African peanut stew is rich and flavorful and uses staple pantry ingredients. Made in one pot, requires minimal prep work, loaded with nutrition - It's an easy family meal! 
Get the recipe
Chicken Spinach Quinoa Casserole
A baby and kid-friendly comfort meal you don't want to miss! This chicken spinach quinoa casserole with black beans is super easy to make and loaded with iron and protein.
Get the recipe
Low Sodium Baked Spaghetti Pie
Baked spaghetti pie with ricotta that's healthy and easy to whip up. It's the perfect comfort food recipe for the entire family!
Get the recipe
Instant Pot Korean Chicken and Potatoes
If you're in need of a quick and easy weeknight family meal, here's an Instant Pot Korean chicken and potatoes recipe that everyone, including babies, will enjoy!
Get the recipe
Do you want to minimize picky eating and set a solid foundation for a lifetime of healthy eating habits?
Check out this 3 month mastering self-feeding program! It's the closest thing to me being in your kitchen
Share or Save It for Later!
Share: [addtoany]
About Min
Thank you so much for stopping by! I am Min, a Registered Dietitian, a Christ follower, a wife, and a mom to our two miracle babies! Currently, I'm having a ton of fun feeding their tummies and sharing our baby led weaning journey! Follow me on Instagram if interested in seeing daily menu as well as tips and tricks.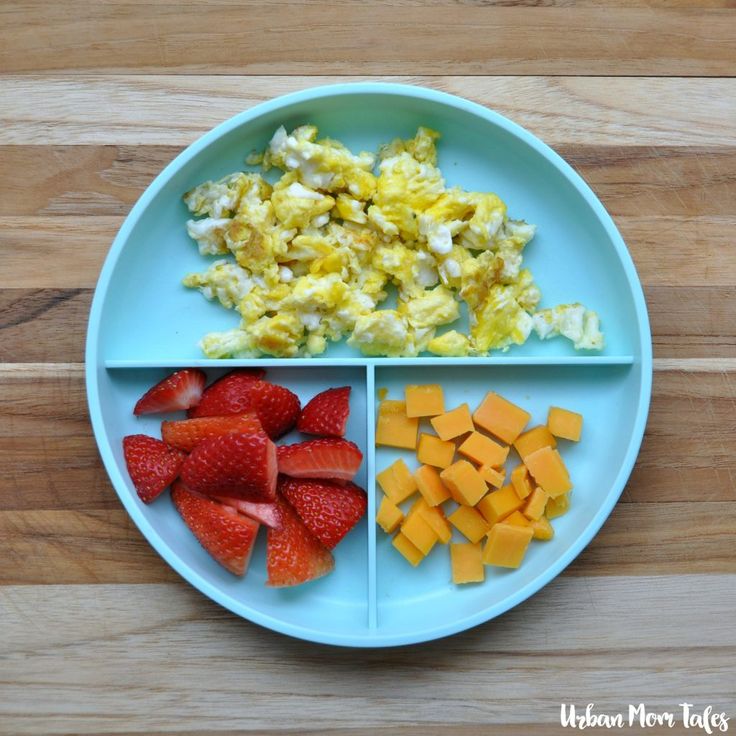 Reader Interactions
Fatty foods on a child's menu: what and when - Parents.ru
About nutrition
Photo

Vesnaandjic/Getty Images/E+
nutritionist, Ph.D.
Dairy products
A child can be given cottage cheese, cheese, sour cream, but not high fat content. "Weighted foods" can cause digestive problems. In addition, there are as many important nutrients in them as in standard counterparts, but the calorie content is many times greater. And one more rule: the higher the fat content of the product, the worse iron and calcium are absorbed from it. But fat-free options for crumbs are also not needed, so ideally you need to maintain the traditional bar: for milk and kefir it is 2-3.2%, for cheese - 35-45%, for cottage cheese - 5-9%, for sour cream - 10−20%.
Butter with a fat content of 72-82% can be added to porridge from 5 months starting from 1-4 g (by the year the volume is brought to 5-6 g).
Meat
Duck and goose are rich in fat, so they are not offered to children. All other types of meat are not contraindicated for babies, the main thing is to choose the right piece if you are preparing food for the crumbs yourself. The younger the animal and the higher the grade of meat, the better. In the class of mammals, the tenderloin is considered the leanest, in birds - the breast. In meat baby purees, the amount of fat is strictly regulated, and there is no need to fear an overdose. As a complementary food product, meat is introduced from 6-7 months.
Fish
Low-fat varieties (perch, cod, flounder) can be offered to a baby from 8 months. Some manufacturers add salmon to ready-made canned food, but the amount of fat in them does not exceed the age norm. It is impossible to achieve such a result in an ordinary kitchen, therefore it is better to offer home-cooked salmon no earlier than 6 years old, like all other fatty varieties (mackerel, halibut, etc.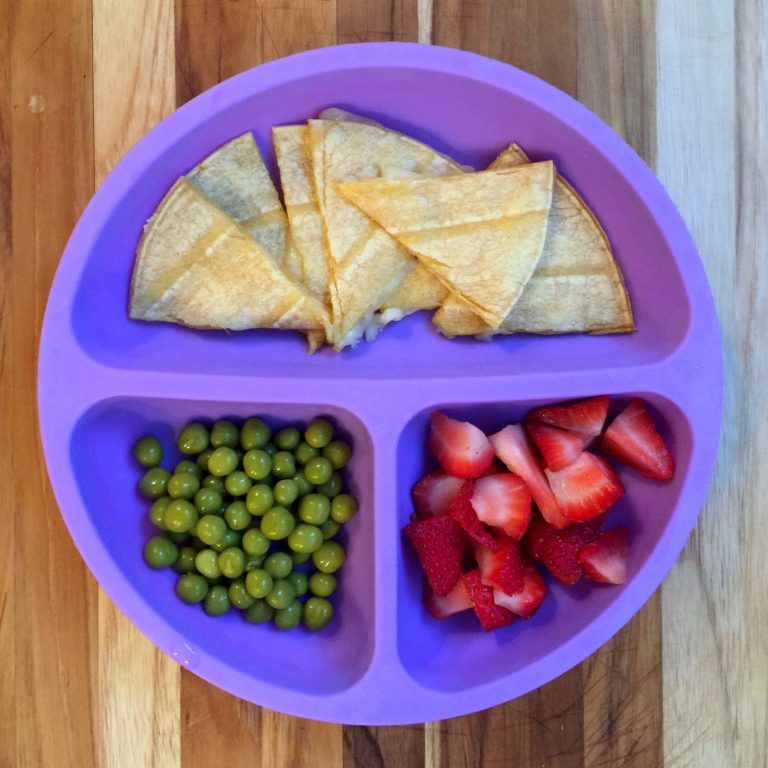 ).
Photo

skynesher/Getty Images/E+
Wrong output
Fatty foods often appear on a child's menu too early, because many mothers are willing to bet that their baby is the thinnest in the world.
An extra portion of meat with vegetables is unlikely to be eaten by the baby, so parents use a trick, replacing milk with cream, bread with buns, cod with halibut, and with a clear conscience treat him with pancakes and dumplings. But high-fat foods are not harmless: they do not leave room for healthy food and form bad taste habits. Only a doctor can help a baby with low weight: only by establishing the cause of the problem, you can choose the appropriate treatment and prescribe the right diet.
More useful and interesting materials about proper nutrition for children are in our channel at Yandex.Zen .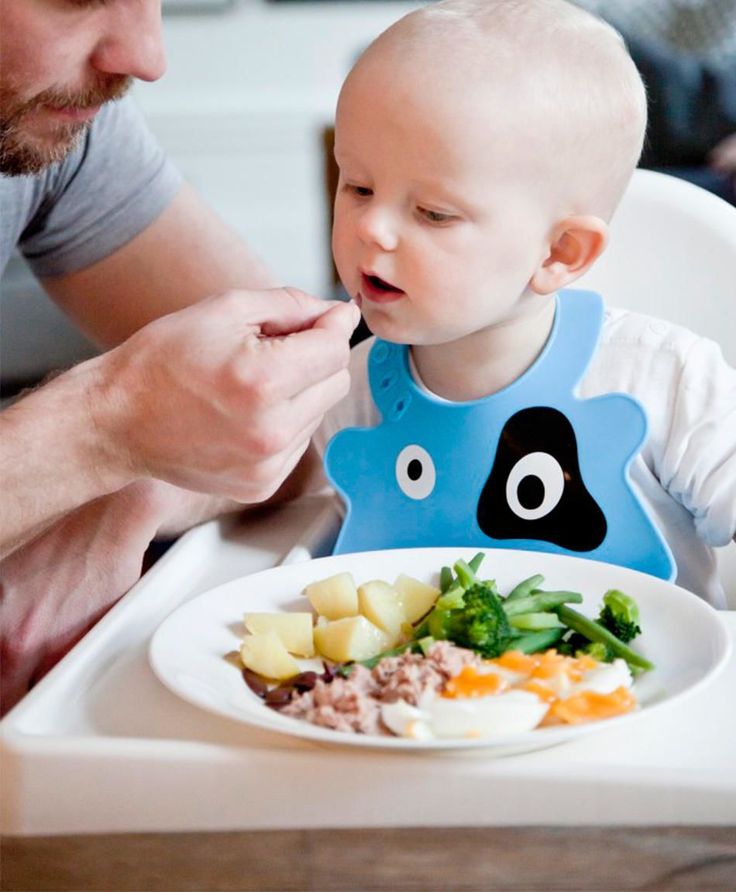 Ekaterina Pyrieva
Today they are reading
The first official photo: the Imperial House of Romanov showed the "heir to the throne"
Camilla scolded Charlotte, and Megan smiled: new facts about the funeral of Queen Elizabeth II
: 44-year-old Olga Orlova answered the question about the unborn child
Online broadcast and funeral at sunset: 8 features of the burial of Elizabeth II
"Husband went to see off my girlfriend and stayed with her until the morning"
What to feed a child at 1 year old? Balanced baby nutrition: sample diet
Proper nutrition of a child in a year is an important condition for harmonious growth and development. In addition, a properly composed diet helps to strengthen the immune system. Receiving new products, the baby gradually gets acquainted with the diet. Pediatricians advise paying attention to the child's diet, its proper balancing.
Nuances of nutrition
The diet of a child in 1 year is subject to the following principles:
should be complete, meet all the needs of the body, provide vitamins, micro- and macroelements;
diversity. As many combined foods as possible should be present in the diet daily;
all food must be chopped.
To properly balance the diet, it is necessary to include specialized foods. They should be designed according to the needs of the child's body in a year. If you have any doubts or questions regarding the nutrition of your baby, you can seek advice from our doctors. They will remotely select an individual diet, tell you about all the nuances of the nutrition of one-year-old babies.
Diet must not be violated
The most advantageous is the diet according to the schedule. An individual nutrition program contributes to the rapid accustoming of the child to the daily routine. Even intervals between meals will not let the baby get hungry. According to the WHO, a child's diet at 1 year old should include breakfast, lunch, dinner, and an afternoon snack.
Meal plan for the day:
| | |
| --- | --- |
| Name | Description |
| 9. 00 - breakfast | If the child gets up early, in this case it is permissible to feed an hour earlier. All other meals are shifted by an hour |
| 12.30 - lunch | Before dinner, it is recommended to take a walk, which will increase the appetite. For long walks, a snack is allowed two hours before the main meal. |
| 16.30 - afternoon snack | The amount of food is small. Eating easy |
| 19.00 - dinner | Dinner is served on the table two hours before bedtime. |
Important! When preparing food, it is necessary to refuse zazharki, fatty and fried foods. The first meat broths merge. Salt and sugar are added in a minimal amount.
Which products to prefer
WHO recommends including the following foods in the children's menu:
dairy products. Children under the age of one year do not give milk in its pure form. It is replaced with breast milk or mixtures. Kefir and yogurt are introduced gradually. Their fat content should not exceed 3.2 percent. Sour cream and cheeses are allowed to be given no more than twice a week;
cereals. Porridge for a one-year-old child is given only for children. Adult coarse cereals are poorly digested in the baby's body. Allowed: oatmeal, buckwheat, millet, corn, rice porridge;
vegetables fruits. By the age of 1, the child is familiar with apples, pears, bananas, prunes, zucchini, broccoli, carrots, potatoes. After a year, kiwi, beets, peas, apricots, beans are introduced into the diet. Legumes are given twice a week. The rest of the vegetables and fruits are allowed for use every day;
meat fish. Hake, pollock, cod are given twice a week, low-fat meat varieties - daily;
oil. Butter and vegetable oils are added to ready meals. If the child already chews well enough, it is permissible to smear butter on bread. vegetable oils are chosen only unrefined;
eggs. Up to a year it is allowed to introduce quail eggs, after a year they give chicken no more than three times a week.
Example from practice: One-year-old Pasha's mother made the following menu for him for the day, which she plans to feed him until he is 1.5 years old: For breakfast, porridge / vegetable dishes, 200 g cottage cheese, 100 ml drink. Lunch consists of salad - 30 g, soup - 50 g, second meat course - 50 g, vegetables / cereals - 70 g, compote - 100 ml. For an afternoon snack, mom offers ryazhenka or kefir - 150 ml, cookies, crackers - 15 g, juice, fruits - 100 g. For dinner, cereals / cottage cheese / vegetables are served - 180 g, fermented milk products - 100 ml, fruits - 50 g.
Further, the weight of the products will gradually increase with the age of Pasha. Mom made up the optimal variant of the diet together with specialists.
Prohibited products for children from the year
The list of products not recommended for baby food includes:
any kind of sausages, sausages;
fried food;
smoked meats;
exotic vegetables, fruits;
caramel, chewing gum;
products containing flavor enhancers, dyes; flavors.
Children are limited in food with a lot of cholesterol, nuts. The latter can cause an allergic reaction. It is not advisable to give mushrooms, as they overload the child's digestive tract. For all questions, you can contact our doctors at any time of the day. They will remotely adjust the diet and help balance it.
Norm of food per day for a one-year-old child
The total daily calorie content should not be less than or more than 1300 Kcal. However, these figures are relative, as each child is individual. Someone develops quickly, and someone vice versa. And such children may need a supplement in the diet.
For breakfast, babies should consume at least 300 ml, for lunch - 420 ml, for an afternoon snack - 180 ml, for dinner - 300 ml.
Dr. Komarovsky advises to purchase only seasonal products. In his opinion, they will be able to provide the maximum benefit for the growing body of the child.
One year old baby's daily menu
Experienced doctors recommend feeding the baby up to 6 times a day. There should be 4 main meals.
Breakfast
In the morning, it is preferable to give milk porridge. Milk is diluted with water before use. Proportions for cereals: 200 ml of milk per 2 tablespoons of cereals. Twice a week it is permissible to serve an omelet from 1 egg. Prepare an omelette for a couple. You can add dill. It stimulates digestion. Wash down with compote, weak tea.
Snack
Yogurts and fruit purees are allowed here. They stimulate the production of gastric juice, digestion. A healthy snack is a baked apple with cookies. Fruit purees from jars, children's drinking yogurts are suitable.
Lunch
Lunch is the main meal. It can be only the first or second course, or maybe all together. Soups are cooked thick, rich, satisfying. Broths are prepared on boneless pulp. The first is drained, and vegetables are added to the second broth.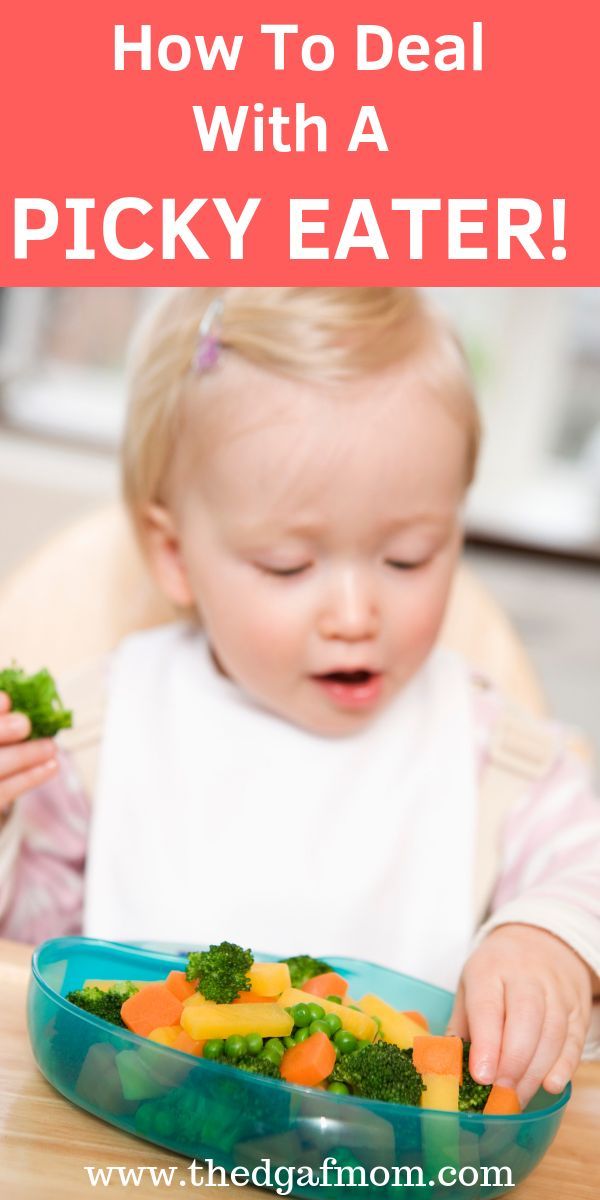 Let's add some oil. The second offers cereals on the water, vegetables, salads, meat or fish. Spices, roasts are excluded.
Snack
For a small snack, cottage cheese casseroles, milk porridges, cheesecakes, cookies with compote, milk are suitable. Cow's milk is administered with caution. Start with small amounts, diluted with water. Observe the reaction, as cow's milk is considered an allergen.
Dinner
Dinner is scheduled five hours after the afternoon snack. Vegetable puree, porridge, stew with meat or fish are served. It is allowed to add a little oil to the stew.
When breastfeeding, the second dinner is allowed in the form of mother's milk. Children who are used to eating at night are gradually weaned from night feedings.
What to consider when formulating a diet
The nutrition of a one-year-old child should be in compliance with the regimen. You can also create a kind of ritual that will look like a joint table setting, decoration with bright napkins, original food serving.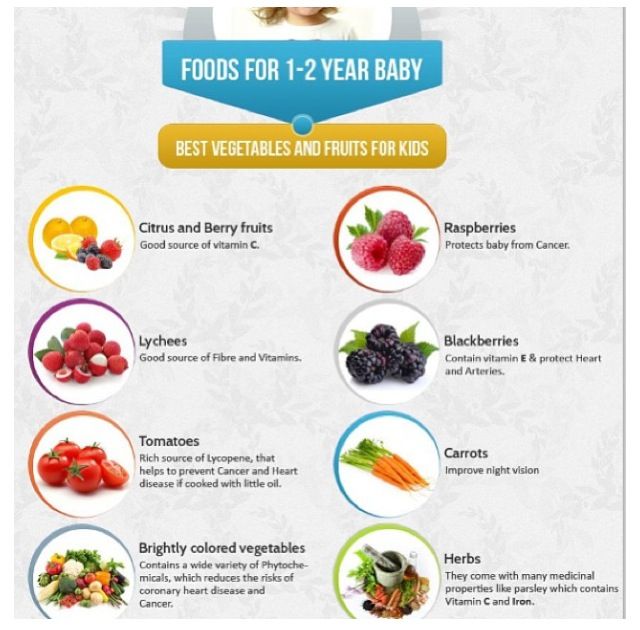 If for some reason the child refuses to eat this or that product, he is not completely excluded from the diet. It is recommended to add it in small quantities, mixing with the main dish.
If the baby refuses to eat, it is recommended to shift the time. Perhaps the child did not have time to get hungry. Or you can go for a walk and work up an appetite.
All meals are served in order. Don't put everything on the table at once. In this case, the baby will be confused, will try to try everything at once.
It is necessary to introduce new products with caution, in turn, starting with small portions. At the same time, the reaction of a small organism to innovations is closely monitored. In case of allergic reactions, the product is completely excluded.
Sweets in the form of confectionery, sweets, chocolate are not offered to kids. Small amounts of honey, syrups, jams, dried fruits, cookies are allowed.
FAQ
What must be present in the menu of a child at 1 year old?
+
The diet must be present: meat, dairy products, fruits, vegetables, bread, butter.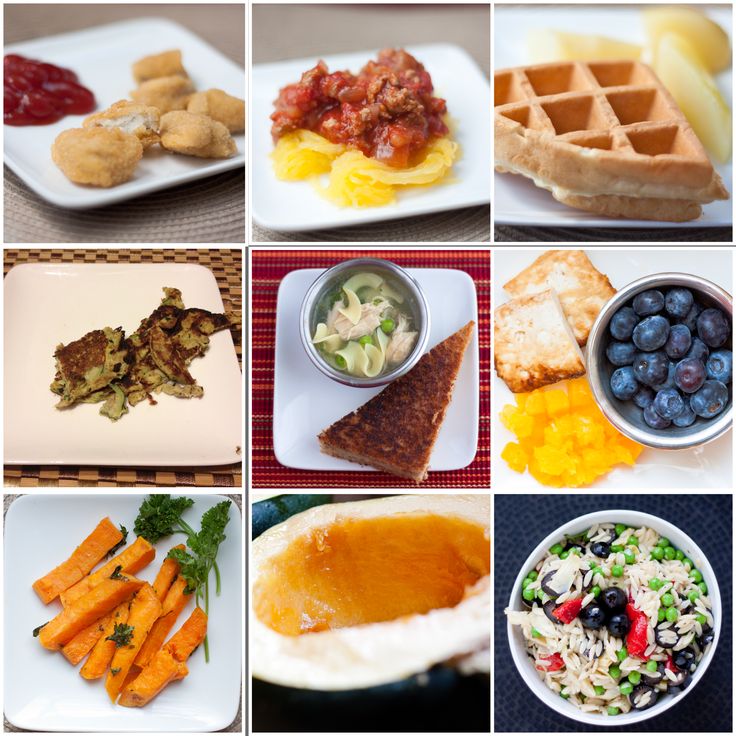 Fish and eggs are given up to three times a week.
What are the most common mistakes parents make when preparing meals?
+
The most common mistake is a monotonous diet, consisting of the same products. It is important to try to feed your baby a variety of foods. This will allow him not only to get acquainted with new products, but also to replenish the stocks of necessary substances.
Is it permissible to include solid food in the diet if the teeth erupted a little?
+
Solid foods help form healthy eating habits. In addition, it is useful for teething. Hard pieces help form the correct bite.
Should I put my baby to sleep after eating?
+
After eating, the baby is drawn to sleep. However, putting him to bed right away is not right. If the child walked a lot, spent a lot of energy, in this case, yes, it is allowed to sleep after eating.