Feed the baby hummus
Feed the Baby Hummus – Lisa Lewis, MD
Parenting practices vary widely between countries and cultures. For example, in countries such as the Philippines, breastfeeding after age one year is common, and parents can make their own decision about what is right for their family. In Korea, babies eat a variety of spices and flavors, helping them develop a diverse palate and healthy eating habits. And in Italy, parents prevent separation anxiety by taking their babies to markets, restaurants, and churches and passing them around from person to person.
Feed the Baby Hummus teaches parents to confidently incorporate various multicultural practices into their own caretaking plan. Pediatrician Lisa Lewis offers the wisdom and proven caretaking practices of the cultures of the world, drawn from her own training, research, travel, and clinical experience. Although certain standards of care must exist for babies to thrive and be happy, Feed the Baby Hummus offers a variety of cross-cultural parenting information and baby care guidance from a trusted source.
quote-left
A treasure trove of childcare tips, and a clever cross-cultural journey.
quote-right
Publishers Weekly
quote-left
Exceptionally well researched, written, organized and presented. 
quote-right
Midwest Book Review
quote-left
A delightful and practical read for all expecting moms and dads. I wish I read it before becoming a parent!  
quote-right
Rina Mae Acosta
coauthor of The Happiest Kids in the World: How Dutch Parents Help Their Kids by Doing Less
quote-left
Every part of the book affirms the parents' rights to make their own choices. It offers wide-ranging ideas and practices, but more than that, it offers confidence in parental judgment. This is refreshing in a time when so many discussions of infant parenting are fueled by extremes - never do this; you must do that.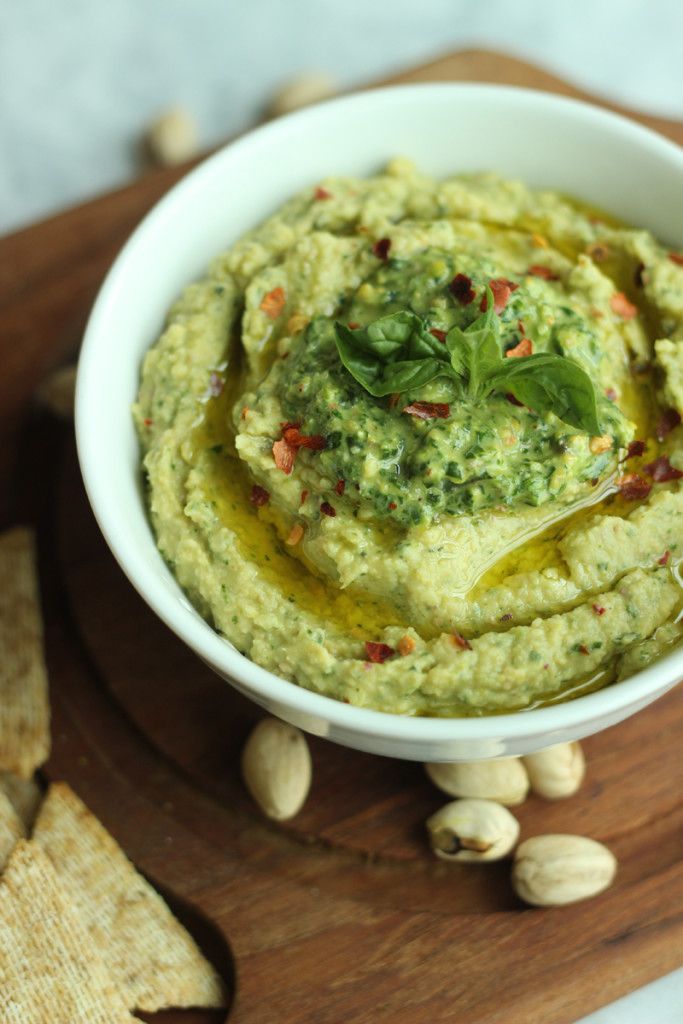 Feed the Baby Hummus is a guide to nurturing happy, healthy babies that goes beyond conventions.
quote-right
Foreword Reviews
quote-left
Celebrate their life, hold them when they cry, feed them food that is nourishing. The baby-parent-community oneness is age-old common sense. The careful reader should find inspiration from this book and reflect on how to respectfully honor this precious time in an infant's life while relying on practical guidance from a pediatrician who values human connectedness and culturally grounded wisdom regarding babyhood. 
quote-right
Patrisia Gonzales, PhD
associate professor and author of Red Medicine: Traditional Indigenous Rites of Birthing and Healing
quote-left
An easy-to-read parenting book with a twist. Complementing the usual pediatrician guidelines for safe baby care, Lewis concludes each section with tips from global baby-care routines.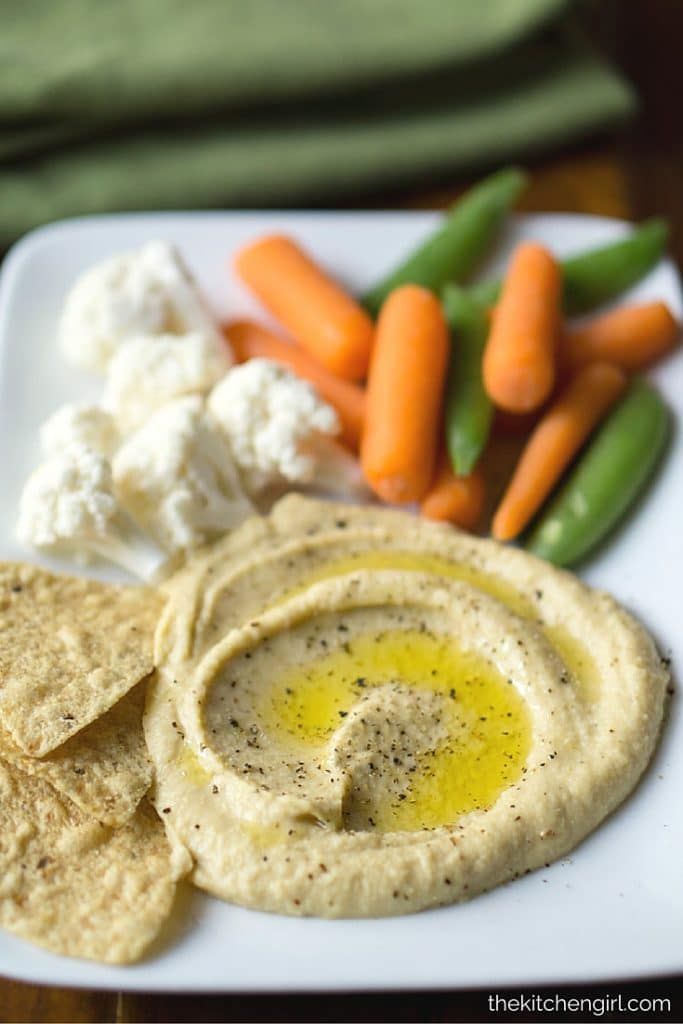 Indian massage. Jamaican rosewater bath. Sumatran rocking. Jewish naming rituals. American parents will find a treasure trove of practical and time-tested suggestions here. This reader-friendly guide will make a charming baby shower gift.
quote-right
Dr. Alma Gottlieb
coauthor of A World of Babies: Imagined Childcare Guides for Eight Societies
quote-left
Dr. Lewis' new book offers parents a truly unique guide to child-rearing. Feed the Baby Hummus not only provides traditional and time-tested parenting advice from the West, but is also interspersed with parenting stories, customs, traditions and even baby food recipes from around the world. In reading this book we realize how much there is to learn from the global parenting village. Dr. Lewis' pediatric expertise combined with examples from around the world makes this book an insightful and comforting companion to new parents everywhere.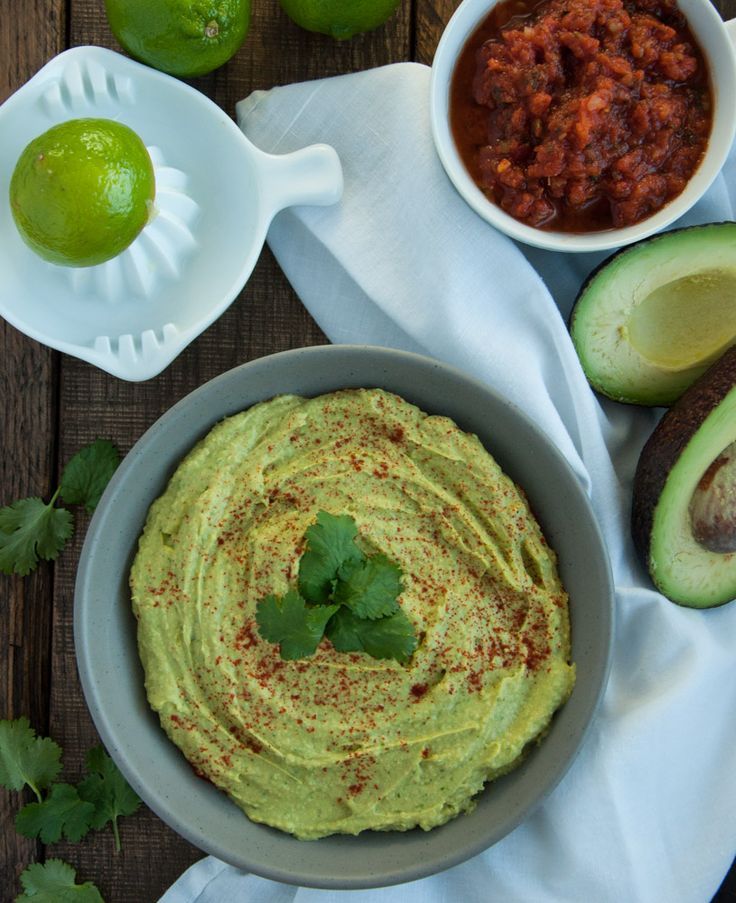 quote-right
Leena Saini
author of Around the World in 80 Purees: Easy Recipes for Global Baby Food
quote-left
I have often thought that if we pooled together the most positive elements of each culture across the world we would create one strong thriving society. And what better time to do this than at the start of new life. This book provides parents with the wisdom and traditions from across the globe and ultimately the knowledge to follow their own natural intuition. A great read for new parents.
quote-right
Louise Webster
founder of Beyondtheschoolrun.com and author of A New Way for Mothers
Can I Give My Baby Hummus? (Benefits of Doing So)
Introducing new foods to your baby is one of the most exciting milestones of early parenthood.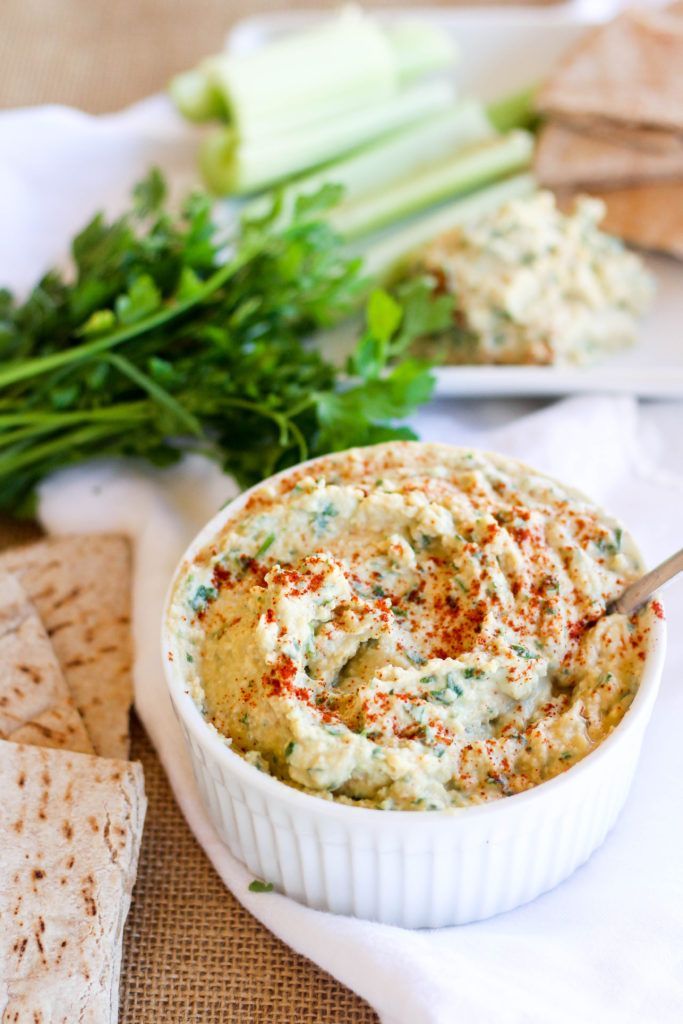 It's so adorable when they make a funny face as they try something new.
It gives you satisfaction knowing your little one is eating a wholesome diet. But it's also a process requiring patience and research.
Introducing some foods too early may result in an allergic reaction or tummy aches. If it's not soft, pureed, or given only in small quantities, it can also be a choking hazard.
What about something simple like a vegetable mash? Root vegetables such as potatoes and carrots are practically staple foods for babies — but what about mashed chickpeas? You might be wondering, "Can I give my baby hummus?"
Table of Contents
What Is Hummus?
When Can a Baby Eat Hummus?
Ingredients to Watch Out For
Baby-Friendly Hummus Recipe
Ready to Serve
---
What Is Hummus?
Hummus is a mash of boiled chickpeas, usually with other ingredients such as garlic, tahini, and lemon juice. Hummus is a healthy snack, and it's quite tasty too.
Adults generally eat it as a dip for vegetables or as a spread on crackers or bread.
You can purchase it or make it at home (we have a recipe for you to try further down in the article).
Hummus has always been a popular side dish in the Middle East. It traces back to ancient times, although it's uncertain where it originated. The recipe will vary depending on which country you visit.
Chickpea mash has a lot of beneficial properties. It's rich in iron, protein, vitamin B6 and E, as well as potassium. The added ingredients such as garlic and olive oil also pack a punch in terms of healthy nutrition (1).
When Can a Baby Eat Hummus?
Generally, you shouldn't introduce solid foods to your baby before 6 months of age (2). Until then, they get all the nutrition they need from formula or breast milk.
You can begin to introduce bland hummus around 6 to 8 months.
Bland hummus is chickpeas and olive oil, blended without added salt, tahini, or other spicy ingredients. Your baby's digestive system is still developing, so certain ingredients can quickly upset it.
Tips for Introducing Hummus
Start gradually. Give your baby a tiny portion of hummus along with some of their favorite food. Wait three days before you introduce another new food. Then, if your baby has an adverse reaction, you'll know the culprit is the hummus.
Start gradually. Give your baby a tiny portion of hummus along with some of their favorite foods. Wait three days before you introduce another new food. Then, if your baby has an adverse reaction, you'll know the culprit is the hummus.
Although hummus is a superfood, shop-bought, mass-produced hummus can contain ingredients not suitable for small babies, including preservatives and emulsifiers.
If you're making your own, once baby reaches 12 months of age or so, you can begin to liven your recipe up a bit.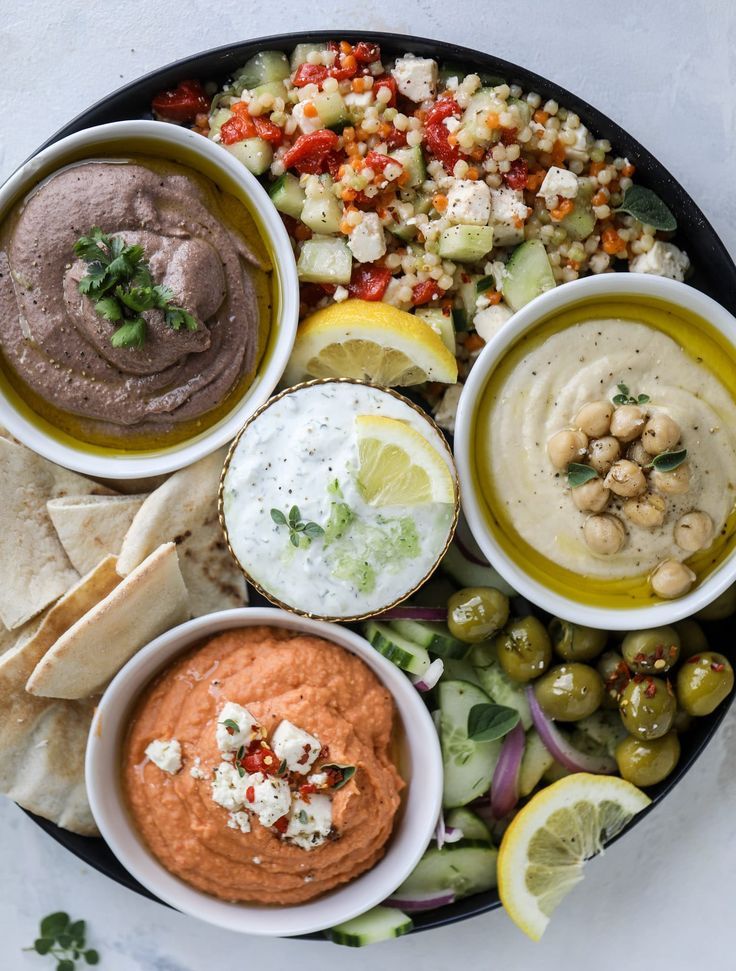 Add some mild spices, lemon juice, and garlic.
In practice, I discuss introducing proteins into the diet at the 6 and 9-month-old well visits. If an infant began cereals at 4 months old and has tolerated some fruits and vegetables, I give the go-ahead to start meats and legumes. This includes chickpeas. For families who follow a vegetarian diet, chickpeas are often one of the first proteins offered. A small amount of seasoning is fine to add, making them more palatable, but I suggest limiting the amount of salt.

Per the updated AAP recommendations for allergenic foods, I discuss introducing nut butters between 6 to 9 months old as well. Tahini is included in this category. After years of stating otherwise, early introduction of such foods has been found to be protective against the development of allergic reactions (3).

That said, these foods should still be introduced one at a time over 3 to 5 days so that the offending food can be identified if an allergic reaction occurs.
Editor's Note:
Dr. Leah Alexander, MD, FAAP
Ingredients to Watch Out For
Food allergies are a common worry when introducing new foods to your baby. For a long time, it was recommended to steer clear of allergenic ingredients that could potentially cause a reaction.
Some experts now suggest, though, that delaying the introduction of allergenic foods can increase the chances of food allergies. They recommend offering some of these ingredients as early as 6 months. Still, consult your pediatrician for guidance specific for your baby (4).
Here are some common hummus ingredients to watch out for:
1. Tahini
Tahini is likely to be the most concerning ingredient found in hummus. Tahini is a paste consisting of roasted sesame seeds and oil, blended into a smooth paste.
Sesame seeds are much like peanuts — they can cause severe allergic reactions. It's one of the most allergenic foods there is.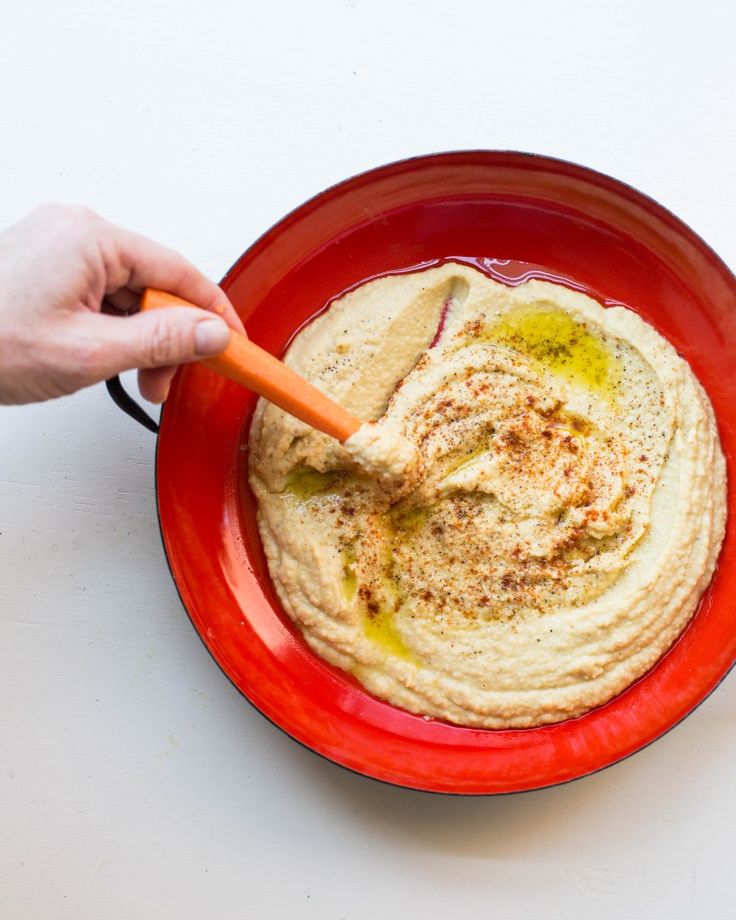 It's been discovered that many children have a sesame allergy before the age of 2. However, 20 percent of those who are initially allergic, develop tolerance at around 3 years old (5).
Signs of sesame allergy in children usually range from an itchy mouth or hives to anaphylaxis, a life-threatening reaction. If a reaction occurs, it's generally right after consuming the ingredient. There may be no allergic reaction during the first taste, and these symptoms develop instead during subsequent exposures. For this reason, only one new food should be introduced at a time and for a few consecutive days.
If you have any concerns, it's best to leave tahini out of hummus until 12 months of age.
As a precaution when starting any new food, it is a good idea to have a bottle of Benadryl in the home in case of an allergic reaction. If one does occur, call your pediatrician. I often review the weight appropriate dose of Benadryl during well visits as an additional precaution.
Editor's Note:
Dr. Leah Alexander, MD, FAAP
2. Garlic
Garlic is a primary ingredient in hummus and adds a significant amount of health benefits to the mash. You should still be a little careful though.
Raw garlic has a powerful taste, and most hummus recipes call for fresh. Because of this, there is a chance of an allergic reaction. It can also cause gas, which may make your little one uncomfortable.
While garlic isn't an ingredient to steer completely away from, it's best to proceed with caution. Add it gradually to your hummus and observe your baby's reaction to it.
3. Salt
This isn't a huge concern if you're making the hummus from scratch. You can keep it out or add a small pinch. If you opt for store-bought, watch out for the salt content.
Too much-added salt can meddle with your baby's developing kidneys. Babies under 1 year of age shouldn't consume more than .03-ounce (1 gram) of salt per day (6).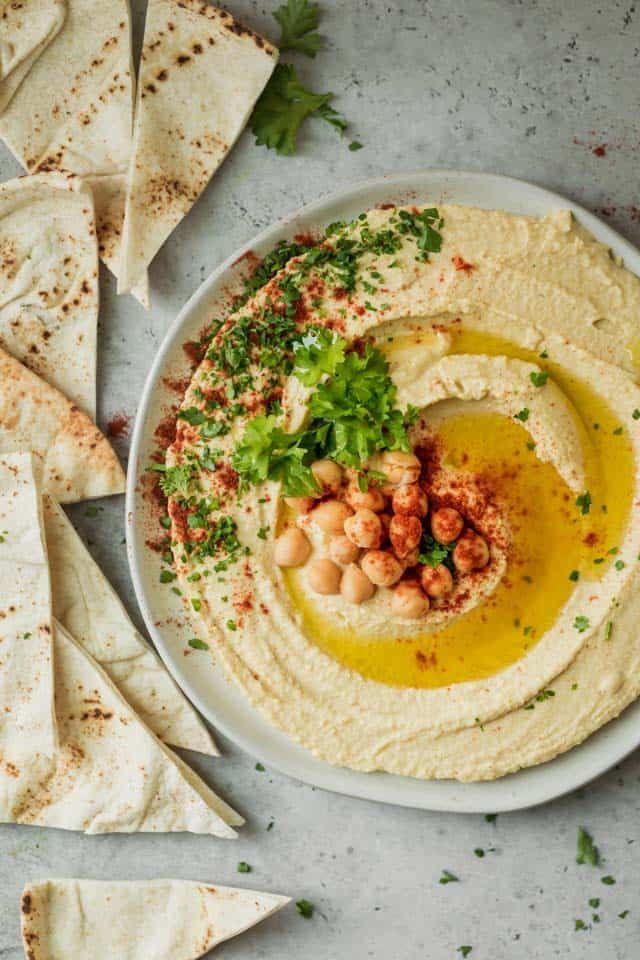 4. Chickpeas
Yes, the main ingredient in hummus is also one you should watch out for. Chickpeas are excellent, as long as consumption is moderate. They tend to cause gas, which can make your little one uncomfortable or fussy.
If your baby is prone to gas and tummy-related issues, perhaps hold off on the hummus until 8 months or more.
Baby-Friendly Hummus Recipe
Here are the ingredients you'll need:
A 14-ounce can of pre-cooked chickpeas (no added salt).
Two tablespoons of tahini (leave this out if concerned).
Two to three tablespoons of lemon juice.
Two crushed and peeled cloves of garlic.
Two to three tablespoons of olive oil.
Here's what you do:
Drain the chickpeas: Drain the water and place them in a food processor together with the other ingredients.
Blend: Blend the ingredients on slow speed for a couple of minutes until smooth.
Check consistency: Grab a spoon and inspect the texture. If it's too thick or grainy, add more olive oil or a little water.
Serve: Once it's nice and creamy, you're ready to serve.
Please Note
Leave the added ingredients out initially, except for olive oil. See how your baby reacts and add the rest gradually.
---
Ready to Serve
Ensuring that your baby eats a wholesome diet is essential. However, what's good for adults isn't always suitable for babies.
So, can I give my baby hummus? Yes, you can. After the six-month mark, offering your baby bland hummus without added ingredients should be fine.
As your little one gets more comfortable with different foods, add in more flavors. Our recipe above is a great place to start. If you have concerns, always consult your pediatrician.
Feedback: Was This Article Helpful?
Thank You For Your Feedback!
Thank You For Your Feedback!
What Did You Like?
What Went Wrong?
How to feed a child so that he eats with pleasure and for himself - news from the "What to feed" section on Food.
ru
Children better than adults listen to internal signals and know when they are really hungry and what exactly they want to eat . The task of parents is to offer the child a choice from a variety of dishes rich in essential macro- and microelements and vitamins. We chose eight healthy and tasty recipes that are fun to cook with the whole family.
Pancakes with cherries
What child would refuse mother's pancakes? There are several ways to make a flour dish healthier. Use corn, coconut, or almond flour instead of wheat flour, and don't forget the toppings. Cherries can be replaced with any other berries. For a heartier meal, make hearty fillings such as ham and cheese or cottage cheese.
Cottage Cheese Muffins
If your child does not like cottage cheese, which is so necessary for a growing body, experiment with serving the dish. For example, offer him not just cottage cheese or a casserole, but cottage cheese muffins. They resemble ordinary cupcakes, but healthier and more tender.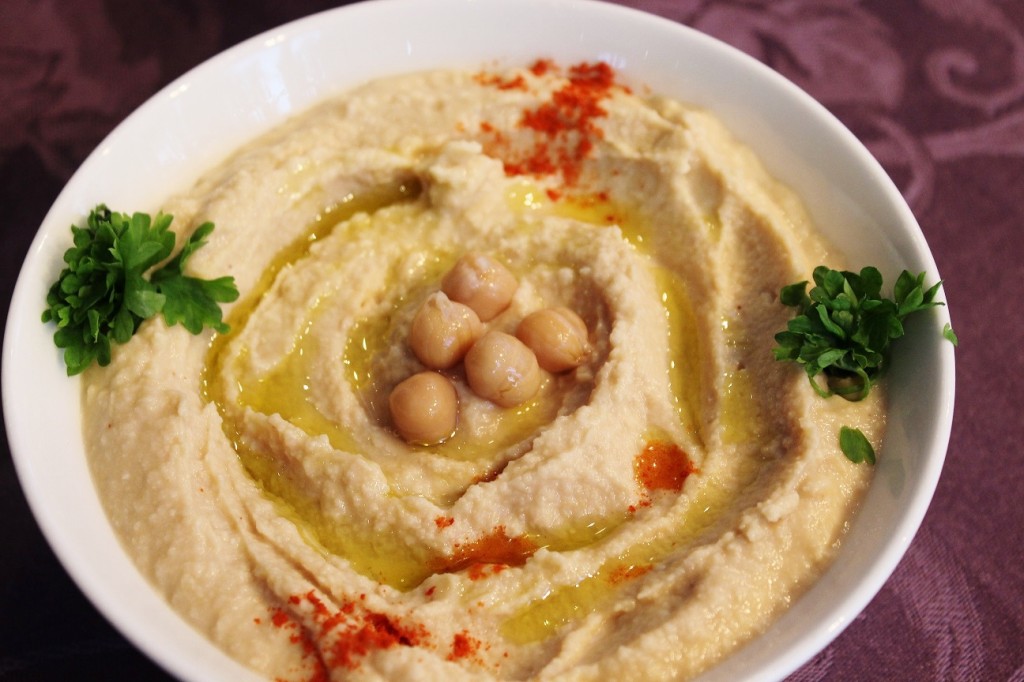 It takes only 15 minutes to cook.
French Chicken Cheese Soup
Simplified version of the classic cheese soup using processed cheeses. The child will like the creamy taste, and the parent will be delighted with the composition: chicken is responsible for proteins, cheese will provide fats, and potatoes will provide fiber.
Chicken dumplings
Homemade dumplings are a healthier version of store-bought convenience foods. And the chicken fillet filling will make them juicy and tender. You can stick dumplings for future use and add them to vegetable broth. Involve the children in the modeling process and turn the activity into a game!
Homemade burger
You don't have to give up burgers to limit your consumption of fast food. Just make them at home. Use whole grain bread, steam the patties, and swap out the mayonnaise and ketchup for homemade sauce for a healthy meal for those on a diet.
Beef roulade
Instead of the traditional chicken breast and cutlets, add meatloaf to your family's diet.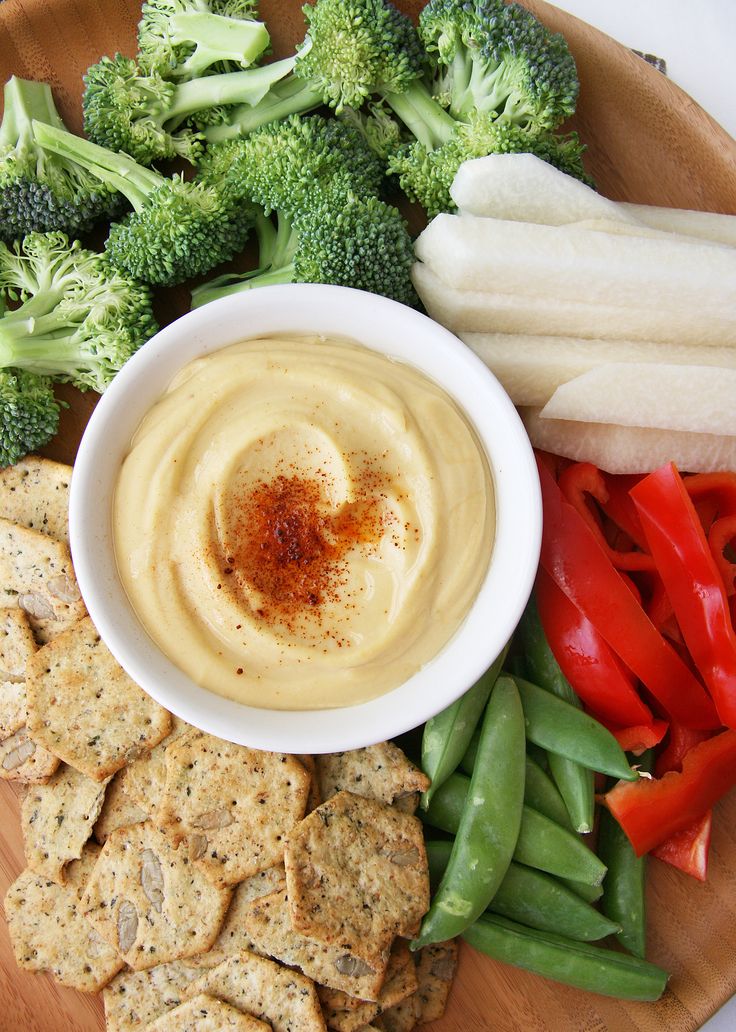 Beef is considered the most useful meat for children: with regular use, it provides energy, helps to recover faster and build muscle. An ideal side dish for a roll is mashed potatoes, rice or a fresh salad.
Chess cake with blueberries and curd cheese
Homemade cakes are a great substitute for store-bought cakes and cookies. It helps to control the amount of sugar consumed, and also fills the house with pleasant smells. Blueberries are not only tasty, but also a healthy berry that improves thinking, memory and vision. And thanks to curd cheese, a creamy texture and delicate taste are obtained.
Banana Smoothie Bowl
Instead of freshly squeezed juice, prepare a smoothie for your child. Unlike juice, the drink contains the necessary fiber and satisfies hunger better. Let your child decorate their own bowl with nuts, mint sprigs, chia seeds, chopped fruit. The creative process and a healthy snack are provided.
What can be done?
Make a menu for the week with your child.
Listen to what he would like to eat during the week, and go to meet him, even if he wants to replace some lunch or afternoon snack with ice cream.
What to feed a first-grader / Menu for excellent studies - an article from the "What to feed" section on Food.ru
Food for joy
Eating a first-grader at home and at school is not only a set of necessary substances. It is necessary that the child eats with desire and good mood. Even the most useful porridge will not go for the future if you feed it through force. And forced feeding forms a negative attitude towards food and can have long-term consequences.
Pay close attention to the physiological and psychological reasons why your child refuses certain foods. Perhaps the dish causes bad associations, or now the body does not require this particular food.
Why not force-feed children? If you regularly force a child to eat more than his body requires, the natural ability to control satiety is gradually blunted.
This can lead to improper eating behavior, metabolic disorders and serious psychological problems. Practicing psychologists speak of situations where children who were forced to eat even ran away from home.
The child, for whom they always decide how much to eat, impose what is unpleasant to him, often grows up unable to make independent decisions or becomes an object of manipulation.
Food and routine
Daily routine is very important, especially in the first year of study: it structures the life of a child, a first-grader, even under conditions of increased workload, retains a sense of stability and regularity. Therefore, try to feed him at certain hours.
A child in the first grade should be fed at least 5 times a day: first and second breakfast (or snack), lunch, afternoon snack, dinner. Sometimes snacks are made at other times, for example, you need to feed your child something on the road after class, during a break after intense activity, or on a long walk.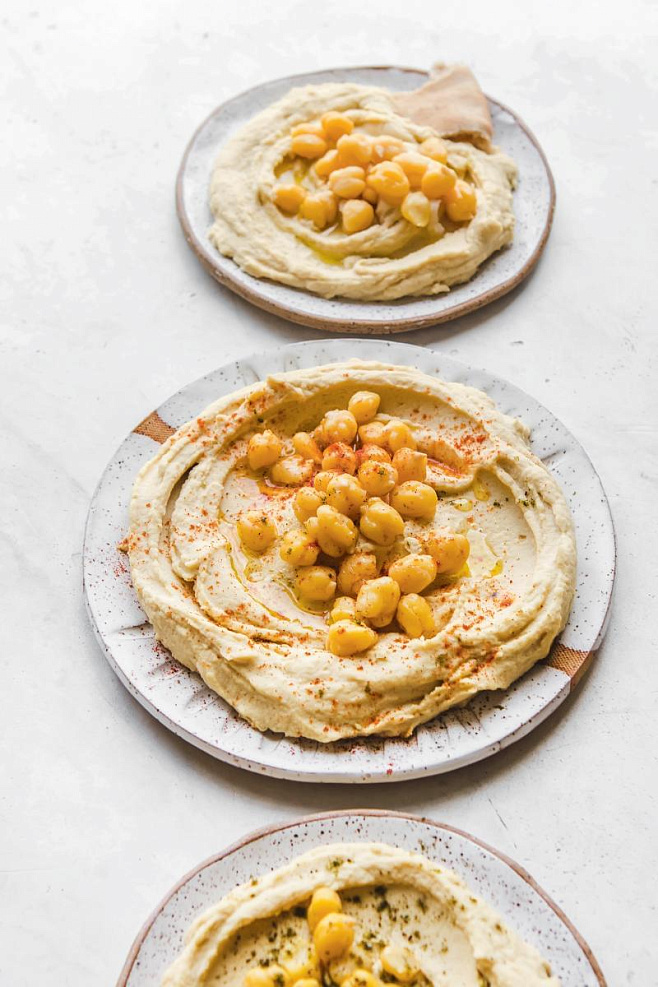 Leading by example
A child will never develop proper eating habits if parents and other family members do not follow the diet, are addicted to fast food and unhealthy snacks, eat in bed - the list goes on.
Set an example for your child and do the right thing yourself: eat at the dinner table and at the time allotted for this, do not bring unhealthy food into the house.
First grader's menu
How to make a first grader's menu to provide his body with everything he needs and at the same time not force him to eat unloved soup or tasteless vegetables?
Sometimes parents, knowing that their child will have breakfast at school, skip breakfast at home. But it is better if the first meal is homemade and hot.
The first breakfast is a boost of energy for the most active part of the day. In the morning, slow carbohydrates are needed on the menu, which is why cereals are so useful.
It's not a secret that porridge causes persistent rejection in many children.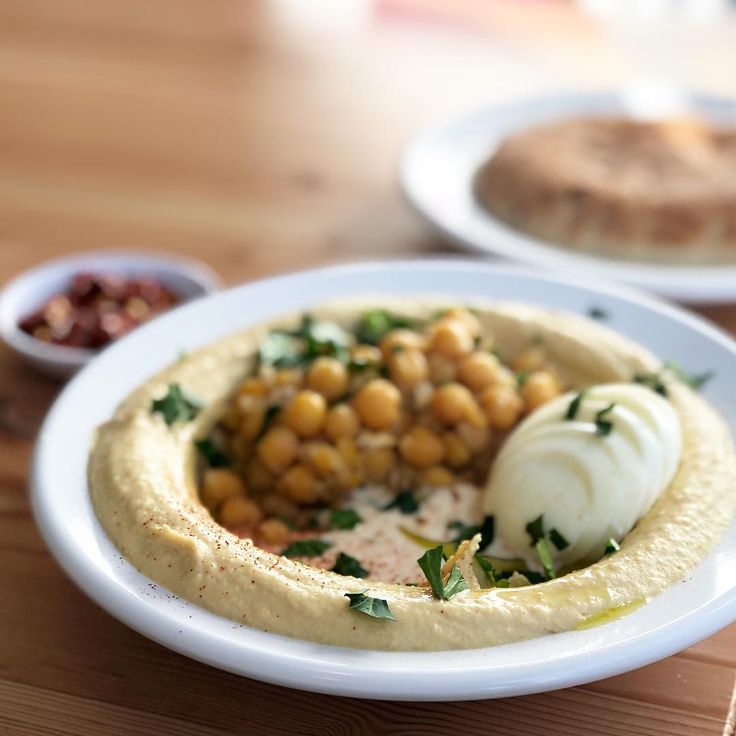 Sometimes it turns out to accustom a child to this dish by adding fresh or dried fruits, nuts, cocoa, pieces of chocolate. It's good when porridge is not considered a dish for kids in the house, but the whole family eats it.
If cereals are difficult, there are other ways to enrich your diet with healthy cereals: pancakes, muffins or waffles are quickly baked. Anything can be added to the dough: oatmeal, wholemeal flour, corn, buckwheat, linseed, amaranth. Such food creates a feeling of satiety for a long time, since slow carbohydrates are not absorbed immediately, unlike white bread and buns.
Protein for breakfast is better to choose fast digestible: milk, cottage cheese, yogurt, eggs. A portion of vegetables or fruits will complement the menu of a balanced meal.
All components of a healthy breakfast can be combined in one dish. These can be kefir-based smoothies with fruits and cereal flakes, oatmeal in a jar, pancakes with cereal flour and cottage cheese and fruit filling.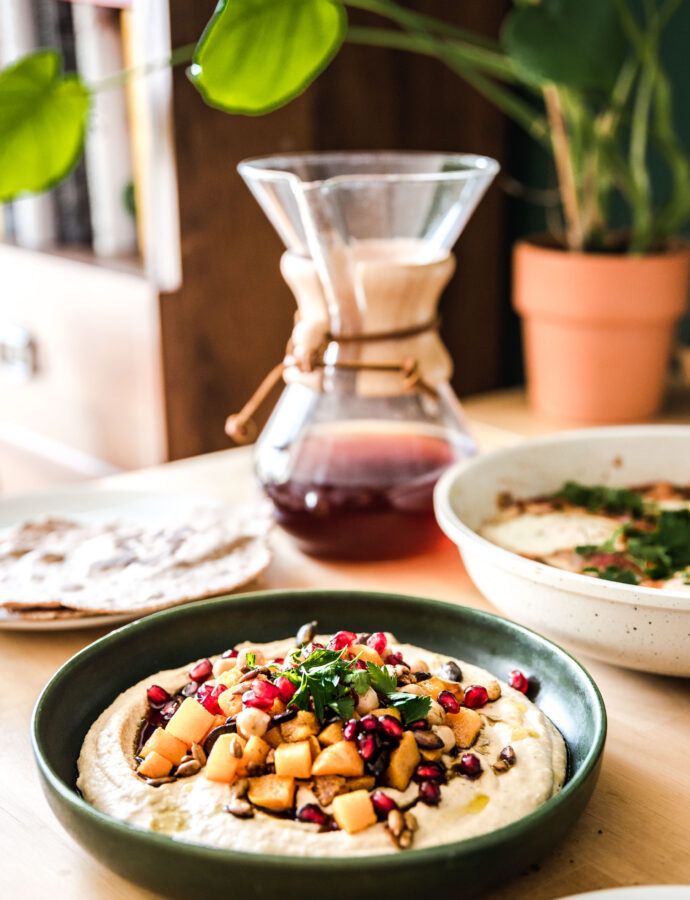 Most likely, this meal will be during the school break. Your first grader may have a snack in the cafeteria, but for many children school meals are not always suitable for various reasons. So that the child is definitely not left hungry, assemble a useful lunch box.
Any first-grader will be delighted with sweets, but instead of chocolate and sweets, it is more useful to put dried fruits or natural candied fruits - many children like them.
Homemade cookies, sandwiches with cheese or baked meat instead of sausage, fruits and even sliced ​​carrots - you can always find a healthy product that your child will love.
A first grader can take drinking yoghurt, compote or jelly to school. Children love chips, which any mother can make herself from good products and without harmful additives.
First, second, third and compote - the food standard of the 1950-70s of the last century, which turned into an obsessive stereotype and thousands of hours spent by children over plates of hated soup.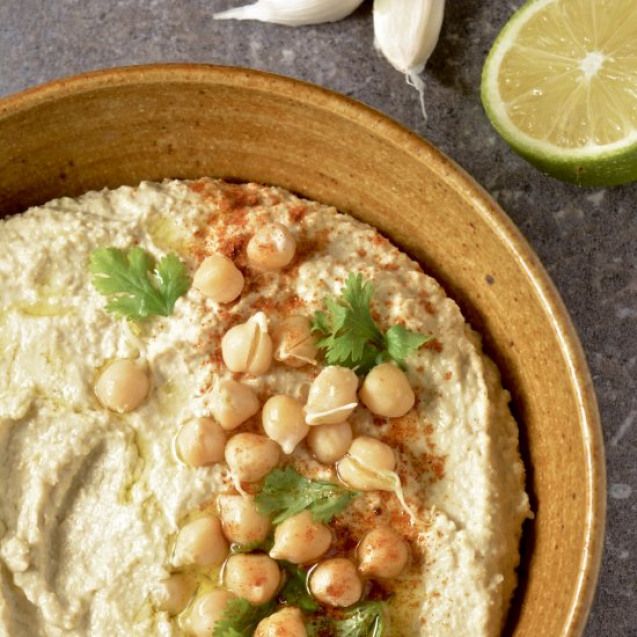 Modern nutritionists say that the need for a first course menu is a myth. Soups and broths are healthy diet food, but a child is unlikely to get gastritis if you do not feed him soup daily. The main thing is that the first grader receives a balanced ratio of carbohydrates, proteins and fats, the products are of high quality, and the recipe and cooking methods retain nutrients to the maximum.
A first grader's lunch may consist of a main course and a salad. Most children love minced meat and fish products; for a change, you can learn a new recipe from time to time: cutlets, chevapchichi, meatballs, meatballs.
Add a side dish of cereals, potatoes, stewed and boiled seasonal vegetables - your first grader's favorite. Be sure to include a fresh salad on the menu.
To get your child used to vegetables, introduce him to making salads: a first-grader can wash vegetables himself, children are interested in mixing ingredients, decorating and tasting what they have.