First spoon baby food
FirstSpoon – Fastest growing Nutritious Baby Food Brand- Founded by Mother's for Mothers
First Spoon is a baby food brand designed to cater to the nutritional needs of your growing baby. This complimentary food is made with the finest produce, untouched by chemicals or additives, and made with recipes used by our mothers and grandmothers with a touch of nutrition moms. Our aim is to provide maximum nutrition efficiency to your baby.
Our Products
Contact Us
It is a perfect blend of carbohydrates and proteins that enhances amino acid availability. It contains good amount of plant-based proteins and Iron, which is essential to prevent anaemia. It contains FOS (fructo-oligosaccharide) - PREBIOTIC that can improve gut digestive health. This is also referred to as Kannan kaya powder. Suggested feeds per day - 2-3 feeds
₹ 250.00
Order nowSubscribe
When your baby is 8 months old, an introduction to First Spoon Rice and Dhal porridge helps the baby adapt itself to adult food in a gradual manner.
The right consistency of the porridge and the traditional ingredients with the backing of nutrition science helps to meet the energy requirement of growing babies. It is rich in protein essential for tissue replacement, deposition of muscle and growth. It boosts the child's immunity thus increasing the child's ability to fight infections. Suggested feeds per day - 1-2 feeds
₹ 220.00
Order nowSubscribe
The nutrition required for a growing baby must be provided in a way that the food must be a concentrated source of energy and other essential nutrients because the volume consumed by the baby is less. First Spoon Wheat Rice and Dhal is a perfect blend of carbohydrates and proteins that enhances amino acid availability. It gives you Iron, that helps in the production of RBC and promotes muscle growth. The phytochemicals present in Cardamom helps in digestion and fight disease-causing agents. Suggested feeds per day - 1-2 feeds
₹ 220.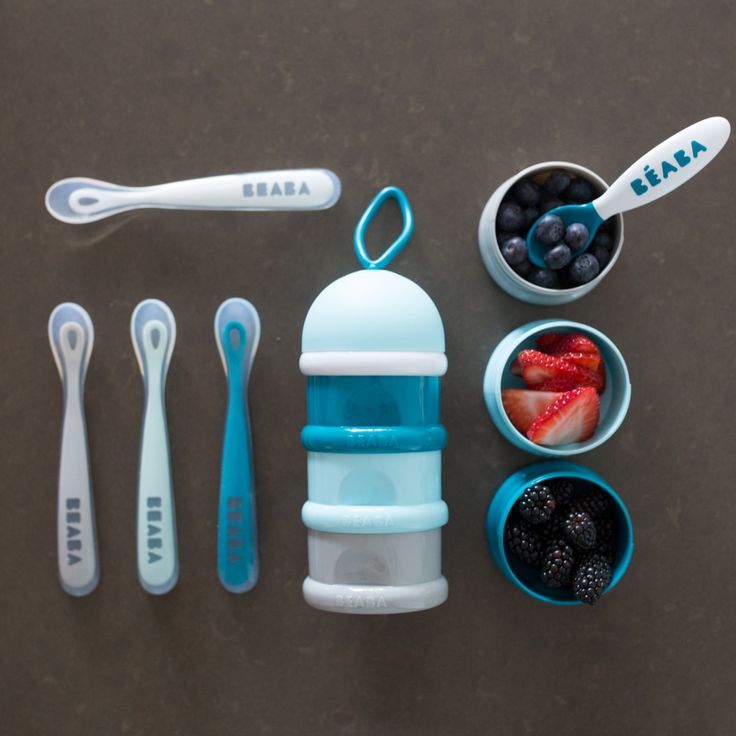 00
Order nowSubscribe
Breakfast or Tea-time with Some More is made delightful with its healthy cereal and pulse mix. The entire family can share the goodness of health by indulging in this porridge that allows all-round development in each stage of life
₹ 250.00
Order nowSubscribe
The story of developing Some More Food Products, a company started in 2013 to sell natural food, starts with a vacuum in the market. Having seen many of her friends and relatives readily feed their children supplements, M. Deepa says she found it difficult to believe that very few people were giving their toddlers nutritious organic supplements but preferring instant food instead. This is where the idea to develop 'First Spoon' began.
Shop Now
We use functional and Nutritive ingredients to promote optimal health and reduce the risk of disease in infants


Less processing is our strategy to prevent nutrient loss and all our products are easily digestible by Infants.

Our ingredients are sourced from reliable organic suppliers. These ingredients are easily found at home.

Our products are developed by a team of Nutritionist and suggested by Pediatricians.
Geetha – Isha's Mom
Ever since I introduced the 'First Spoon' products for
her, it's been helping in balancing her nourishment in
a healthy way.
'First Spoon' is my daughter's all-time favourite porridge.
Thank you 'First Spoon'!!!
Now I am a happy Mom for my Happy Healthy kid.
Read more
Please subscribe to our Newsletter
Fresh Organic Baby Food | Healthy Kids Meals Delivery
From baby to big kid, we're delivering mealtime, snacktime and more, right to your door.
Get Started
Our Products
Mealtime made easy at every stage. It's fresh, baby.®
DividerCurved divider
This is how we do it
Pick your plan.

Have a baby, toddler, big kid in your house? Or all three? We've got options for everyone. See our plans here.

Choose your products.

Checkout and choose from our menu of options. Add additional products, select meals and make changes with ease. With an ever-rotating menu and new items added each month, there's enough to satisfy the whole household—even the pickiest of eaters.

You're all set.

That's it! We'll prep your Little Spoon order and deliver it straight to your door. Pause, skip, cancel or adjust at any time.
Get Started
No compromises,
no corners cut.
Meals made fresh weekly.

Delicious and healthy.

High quality, non-GMO ingredients.

Junk free. Nothing artificial.

100+ ingredients. Endless variety.
The Little Spoon Way
We don't think parents should have to choose between what's easy for them and what's healthy for their children.
Get Started
Get Started
Don't Take It From Us
DividerCurved divider
Built to help parents connect with each other and ask our experts the q's everyone wants the answers to when it comes to this parenting life.
JOIN OUR COMMUNITY
As seen inYour questions, answered.
Here to make keeping your kid healthy easy.
Much of the baby food on grocery store shelves is heavily processed with extreme heat so it can last for years on a shelf, and often has preservatives, additives and fortifiers. In the last two years, there has been a congressional report published on the quality of popular baby food brands, quantities of heavy metals and traceability concerns. Not cool, and not the quality nutrition our kids deserve.

At Little Spoon, we use an FDA approved food safety technique, cold-pressure, not heat pasteurization, to ensure our Babyblends and Smoothies are safe and stay fresh in your fridge for 14 days or freezer for up to 3 months. We source from trusted suppliers and farmers and our Babyblends and Smoothies are USDA Certified Organic and made with non-gmo ingredients. We work with pediatricians and leading experts to develop blends that fit every eating stage for your baby, from first bites and single-ingredient blends through to advanced puree recipes. Our blends serve as a great companion to baby-led weaning and our complex blends offer thicker textures and whole pieces of food as your baby ages. For on-the-go mealtime, our Smoothies are your go-to for easy meals. Purees are under $3 per blend and are delivered across the US.

Our Plates, a line of healthy toddler and kids meals, are made fresh and with a focus on balanced nutrition. Packed with veggies & superfoods, you'll never find preservatives, additives or fillers in our meals. We offer vegan, gluten-free, dairy-free and vegetarian options, plus a variety of cuisines and flavors — from finger foods to complete meals with sauces and new flavors for your kiddo to discover. Little Spoon is the best meal delivery option for picky eaters and we are constantly adding new Plates to our menu. Plates are under $5 per meal and are delivered across the US.

Our Smoothies serve as healthy snacks for toddlers & kids and the best pouch option for babies as an on-the-go meal. Unlike grocery store options, our line is cold-pressed, featuring 100% organic ingredients and offers a range of flavors your kiddo will love, with ingredients you want. Smoothies are under $2.50 per pouch and are delivered across the US.

We started Little Spoon so parents everywhere can easily and simply get fresh, high quality, healthy organic meals for their children. No corners cut.

We don't currently offer a trial given the fresh nature of our products, but we offer small and extra small plan sizes that enable flexibility to try us out! You can pause, skip or cancel future orders at any time.

Plates are made for early finger food eaters through to big kid bites. We have intentionally created recipes that make it easy for parents to transition out of the puree stage into our Plates with pinchable, mashable tots, bites and finger foods that toddlers and big kids love, too. We also offer a range of Plates for more advanced eaters comfortable with using a fork, eating sauces and exploring new, adventurous flavors. Crafted for everyone (yes, even picky eaters love Plates!) with hidden veggies & preservative-free ingredients in every bite, Little Spoon offers the best meal delivery service for parents.

Our purees are made with pediatricians and nutritionists to ensure that we take into account your baby's personal development at each stage. For very first bites, we have a range of single-ingredient and simple purees made for starting solids. As your child ages, we offer advanced blends that include more ingredients, textures and eventually, whole pieces of food. We also have a line of Smoothies, the best pouches for babies and toddlers as an on-the-go meal. Like our blends, they're 100% organic, non-GMO and feature a wide range of ingredients.

If you are exploring baby-led weaning, Babyblends and Smoothies offer a great companion to ensure your baby gets the nutrients they need along the way. Our Plates also include a range of early finger foods that baby-led weaning parents love!

Your child's health is our #1 priority and we will always be transparent about our ingredients, nutritional information and recipes. When it comes to your baby, we know how upsetting the recent congressional report on heavy metals in grocery store baby food was for parents. At Little Spoon, we have always done things differently. All of our babyblends are 100% plant-based, vegan and made with the highest quality ingredients, 100% organic and non-GMO. We focus on a wide variety to diverse your little one's diet, we never use rice (high in organic and inorganic arsenic), fortifiers or additives in our blends.

We use cold-pressure technology as an alternative to heat pasteurization, killing harmful bacteria without the use of anything artificial. This allows our Babyblends and Smoothies to stay fresh in the fridge for up to 14 days or in the freezer for up to 3 months. Occasionally, we use a touch of organic lemon to naturally preserve freshness (the way you might squeeze a few drops of lemon on an apple to prevent browning).

When it comes to your toddler and big kid, our Plates are made with the highest quality ingredients. Like all our products, we work with trusted farmers and suppliers to offer your child the best. We do not use any artificial sugars, preservatives, additives or dyes, instead we utilize a Freshlock Seal™. It might look a little strange, but this vacuum seal allows us to keep our meals fresh without any harmful preservatives. It's totally safe, BPA/BPS-free and locks in food freshness so your Plates last 14 days in the fridge or up to 3 months in the freezer.

We work hard to provide a range of allergy-friendly options for your kiddo. Always feel free to reach out to us at [email protected] or to send us a question in the chat feature with any questions on allergen concerns.

Typically, babies are ready to start solids between 4-6 months. We always recommend talking to your pediatrician to discuss your baby's needs when it comes to starting solids. There are a few telltale signs that your baby may be ready:

Sitting up with little to no support
Strong head control
Has outgrown their tongue thrust reflex
Is starting to show interest in food and what those around are eating

Your delivery will ship out the week after your order is placed as long as it is placed by Saturday at 5PM ET, otherwise it will ship the following week. All future orders will ship every two weeks after that unless you make changes to the delivery schedule from within your Little Spoon account. All changes must be completed by 5PM ET prior to your delivery week.

Please note we are experiencing high demand, which can impact delivery estimates. The most up to date tracking information will be through the link sent to you on Tuesdays.

All your Little Spoon products can be stored in the fridge for up to 14 days, or in your freezer for up to 3 months.

Our Plates are designed to be heated in the microwave or oven, you can check out all the heating details by clicking on any Plate on our menu page to check out recommendations.

Our Blends can be eaten at a range of temperatures, whatever works best for your baby! To warm up your blend, we recommend putting the container in a microwaveable safe, shallow bowl of warm water and stirring until heated. If you wish to microwave, simply pour the puree into a microwave safe dish.

Our Smoothies are designed to be enjoyed cold. Feel free to take your Smoothie on the go with you for up to 4 hours without refrigeration. If you're traveling for longer, we'd recommend bringing an ice pack or freezing your Smoothie to naturally thaw throughout the day.

Once you sign up for Little Spoon, you can modify your menu, update your plan size, skip an order, pause or cancel with ease.

The cutoff to make changes to your plan is Saturday 5PM ET. One thing to note, first orders cannot be cancelled, but can be easily shifted up to 4 weeks for flexibility. If you have any questions, please reach out to us at [email protected] or use the chat feature.

We've designed our meals for all types of eaters. If your kiddo isn't enjoying their new foods at first, don't give up! Try adding a side of something new, pairing with one of our sauces, and rotating in a new Plate — food exposure takes time, you've got this! Feel good about every Plate—we've packed veggies and superfoods into every Little Spoon meal to ensure a nutrient-dense meal, everytime.

When it comes to our Babyblends, whether your little one is trying a new ingredient for the first time or tenth, don't give up! Try swapping to a new ingredient and returning at a later date. Your little one is developing and their taste will change! It can take up to 15 tries on one ingredient for your little to fall in love. Read up on our top Starting Solids tips on Is This Normal.

We rotate our Babyblends menu every few months, offering new limited edition blends that feature seasonal ingredients. Our line of healthy toddler & kid's food, Plates, has new menu items each month, offering more and more options for your growing kiddo.

Little Spoon delivers anywhere in the continental US. At this time, we're not able to ship to Alaska or Hawaii, and we aren't able to ship outside of the US (Canada and Mexico included). We do not ship to PO Boxes.

You can also have your orders delivered to your work, a family's home or other address, or a hotel if you're traveling!
Don't miss out on the latest from us!
Leave your email to be the first in the know on promos, product launches, parenting news, tips and more.
First spoon, main spoon: complementary food menu!
Reviewer Kovtun Tatyana Anatolievna September 15, 2021
103570 views nine0005
Your baby is 4-6 months old, which means it's time for a change: he is already big, and his diet is expanding with complex almost "adult" products. Vegetable puree, porridge, fruit puree, juices, meat purees - all this he has to try, taste and love in order to grow strong and healthy.
Introduction to complementary foods
Pediatricians say: you need to introduce your baby to complementary foods at the age of 4 to 6 months. It is at this age that the child is already ready to accept new food for him.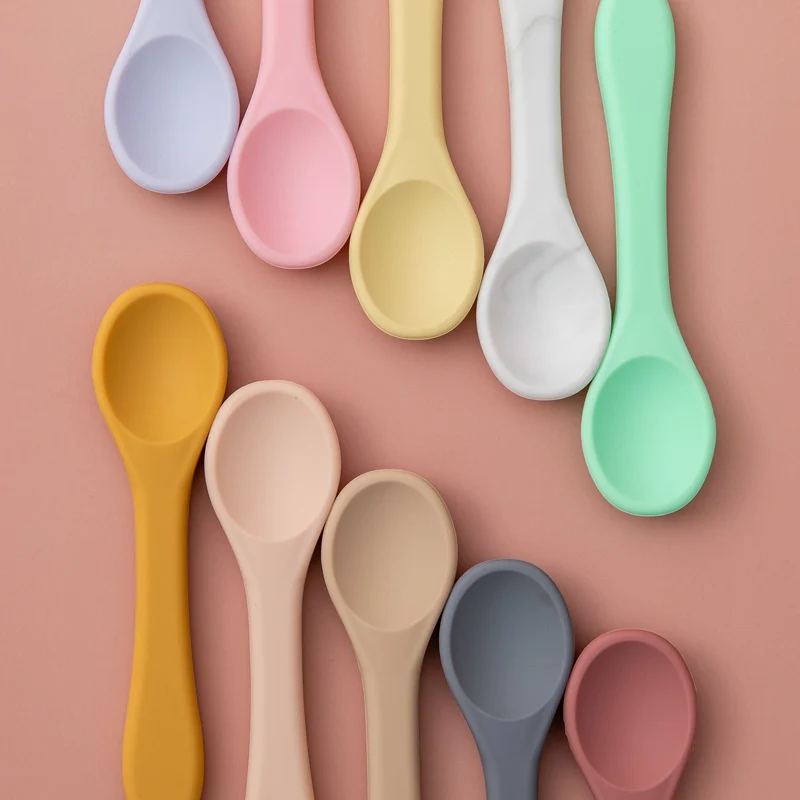 And then the question arises: where to start? What to include on the menu? nine0005
At the beginning of the introduction of complementary foods, as a rule, the first choice is either one-component vegetable purees - hypoallergenic mashed broccoli, cauliflower or zucchini puree, or hypoallergenic dairy-free cereals - rice, buckwheat.
But the further, the more interesting! By 6 months, the baby's menu becomes more diverse. And all the products for expanding the child's diet can be found among the products of the First Choice "FrutoNyanya".
Yes, and there is no doubt that for the nutrition of a young baby, it is necessary to choose industrial products. After all, this is a guarantee of the correct composition, microbiological safety and product quality. nine200 ml
Second breakfast (10:30): porridge 150 g + butter 4 g + fruit puree 30 g
Lunch (14:00): vegetable puree 150 g + vegetable oil 3 ml + meat puree 5-30 g + fruit juice 60 ml
Dinner (18:00): fruit puree 30 g + cottage cheese 10 to 40 g + breast milk 150 - 170 ml
At night (23:00 - 23:30): breast milk or formula 200 ml
Thus, during the day, a six-month-old child should eat at least five times. Three main meals and two conventional snacks. Lovers of food can be fed six times, but do not get carried away.

What can a baby get at six months

Baby food "FrutoNyanya" offers babies Hypoallergenic products of the First choice - to get acquainted with each category of complementary foods: nine0005

one-component broccoli, cauliflower and courgette purees,
dairy-free cereals - rice and buckwheat,
turkey and rabbit meat purees,
fruit purees and juices from apples, pears,
and, of course, baby water.

For older kids, the assortment of FrutoNyanya baby food also includes multi-component purees, cereals and juices, as well as complementary foods for children's dairy products. nine0005

Sample menu for two weeks


The first version is suitable for babies who are just starting to get acquainted with complementary foods, and the second version is for already "experienced" six-month-old babies.
Reviewer Kovtun Tatyana Anatolievna nine0005
Scientific adviser to PROGRESS JSC, Candidate of Medical Sciences
All expert articles
The first spoon - in half a year - Amurskaya Pravda
How to properly introduce your baby to adult food
A salt cave will appear in the Blagoveshchensk sports school Vasily Orlov promised to personally check the organization of meals for children in schools