Food babies love recipes
Food Babies Love by Emily Dupuche offers wholesome recipes
Mee goreng: All the family loves oodles of noodles.  
Apricot lamb
Makes: 1½ cups
Remember the comfort of your mum's apricot chickenor lamb, oozing French Onion Soup packet mix? Now that's comfort food. This one's easy on the sodium-laced packet mix but you get the picture. I use chops in my casseroles as meat on the bone has more flavour and tends not to dry out as much, but feel free to used diced lamb from your butcher.
A parents' must-have:
Food Babies Love
by Emily Dupuche. 
1 tablespoon olive oil
1 onion, finely diced
1 carrot, peeled and finely diced
Chicken curry: Coconut cream, vegetables and raisins are a winning combination. 
1 celery stick, stringy bits removed and finely diced
Get the latest news and updates emailed straight to your inbox.
By submitting your email you are agreeing to Nine Publishing's terms and conditions and privacy policy.
1 garlic clove, minced
2 lamb forequarter chops or 300 g diced lamb meat
1 cup salt-reduced vegetable stock
1 x 425 ml can apricot halves, drained and syrup reserved (you will need ½ cup syrup and 6 apricot halves)
150 g potato, peeled and finely diced
Apricot lamb: Comfort food like your mama used to make. 
1 tablespoon chopped fresh parsley leaves
Preheat the oven to 160°C.
On the stovetop, heat the oil in a heavy-based casserole or ovenproof dish over medium heat and sauté the onion, carrot and celery for 5 minutes until translucent. Add the garlic and cook for 1 minute. Push the vegetables to the side of the pan, turn up the heat and brown the meat for 2 minutes on each side. Add the stock, apricot syrup and potatoes and stir well. 
Transfer to the oven and cook, covered, for 1 hour.
Finely chop the apricots and add to the casserole. Cook for a further 30 minutes, adding more water if necessary. Remove from the oven and carefully lift out the chops.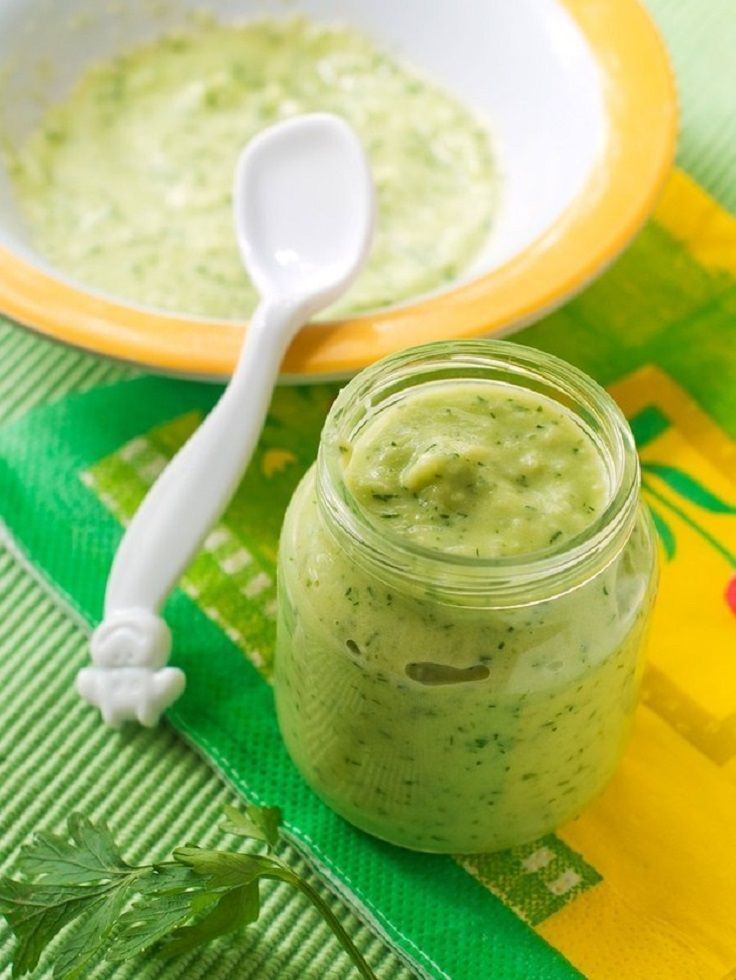 Strip the meat from the bones and shred or dice finely.
Ensure all the potato chunks have broken down and mash slightly with a fork. Return the meat to the casserole and stir in the chopped parsley. Puree further as required. Divide into portions and freeze.
Tip: Remaining apricot halves can be pureed and served with plain full-fat yoghurt.
Chicken curry
Makes: 4 cups
(I know this is lots but it freezes beautifully and the whole family will love it!)
Modelled on the fruity curries of yesteryear, this mild chicken curry can be made using almost any vegetable and is a great way to start your bub's love affair with all things curry and coconut. It is great with cauliflower, peas and potatoes – either instead of, or as well as, what's listed here. If you're adding more veggies just keep an eye on the amount of liquid during cooking as you may need to add more. All veggies should be diced to about 1 cm, or as small as you can manage. If you are going to puree you can make your dice bigger and vary cooking times as required.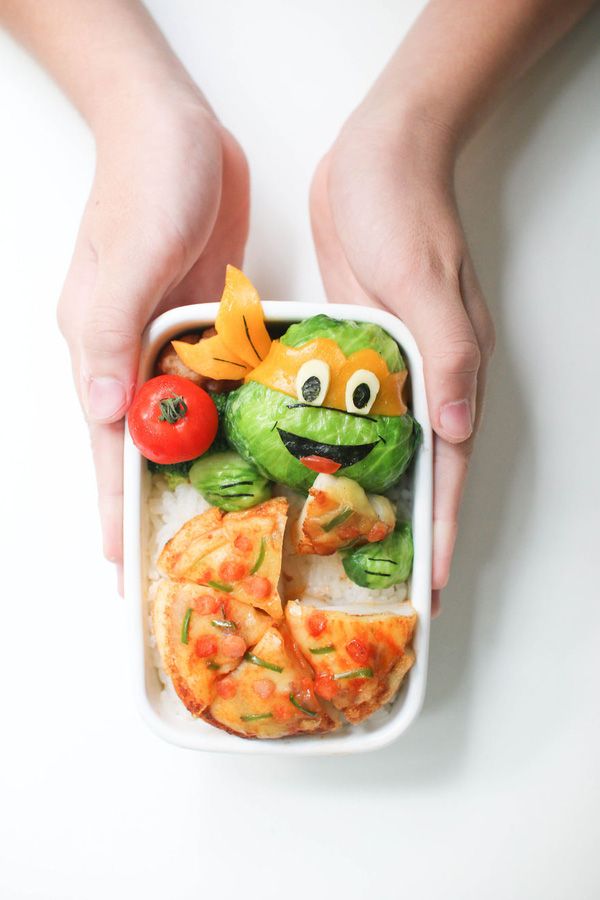 1 Granny Smith apple, peeled and cored
1 tablespoon vegetable or cooking oil
1 small onion, finely diced
1 garlic clove, minced
½ teaspoon mild curry powder
¼ small butternut pumpkin, peeled and diced
250 ml salt-reduced chicken stock
1 cup coconut milk
1 small head of broccoli, stalk included but chopped separately
1 chicken thigh, finely diced, or 150g chicken mince
1 small zucchini, finely diced
¼ cup medium-grain rice
¼ cup sultanas
Place the apple in a microwave-safe jug with a lid and microwave for 3 minutes until soft (or cook on the stovetop). Mash with a fork and set aside.
Meanwhile, heat the oil in a heavy-based saucepan and sauté the onion for 5 minutes until translucent. Add the garlic and curry powder and stir for 1 minute. Add the pumpkin, stock and coconut milk. Bring to the boil, then reduce the heat and simmer for 10 minutes. 
Add the remaining ingredients, including the apple.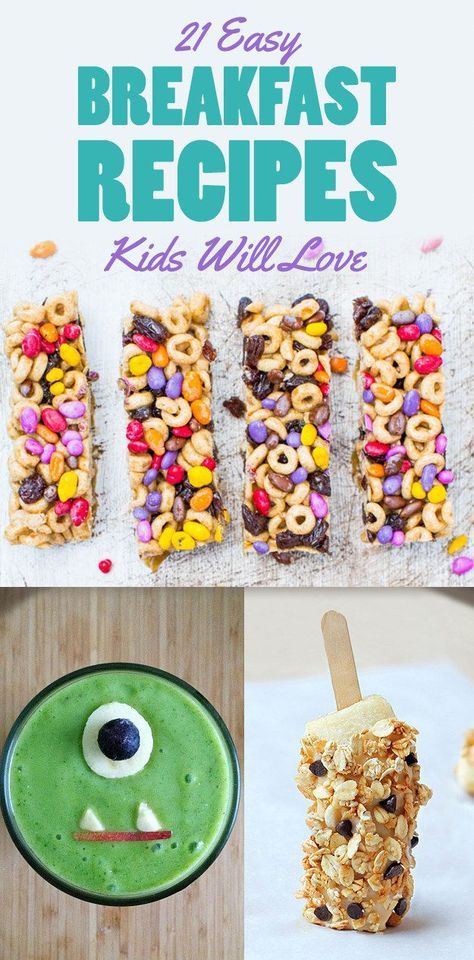 Simmer covered for 15 minutes until thick, stirring regularly. Remove from the heat and leave to rest for 10 minutes. Any excess liquid should be absorbed. Puree to the desired consistency, or leave as is. Divide into portions and freeze.
Tip: Try gently roasting the pumpkin first to alter the flavour of this dish.
Mee goreng
Makes: 1 serve
Stir-fried noodles are a great meal as you can get lots of veggies in there and either serve well chopped-up on a spoon or let your little one have a field day with a messy fingerfood meal. Mee goreng is subtle in flavour, smooth in texture and a hit with all the family. If you're making some for the rest of the family, consider a touch of chilli sauce and white pepper to really finish off the dish.
50 g dried egg noodles
1 tablespoon vegetable oil
1 egg
¼ teaspoon minced garlic
¼ teaspoon minced or freshly grated ginger
50 g chicken or pork mince (or prawn meat)
¼ cup grated carrot
¼ cup finely shredded cabbage or roughly chopped bean sprouts
1 chat potato, cooked, peeled and diced
1 teaspoon kecap manis
1 teaspoon tomato sauce
Cook the noodles according to packet directions.
Heat half the oil in a large frying pan, add the egg and stir to lightly scramble. Remove and set aside. Heat the remaining oil and add the garlic, ginger and meat. Stir-fry for 1 minute.
Add the carrot, cabbage (or bean sprouts) and potato and stir-fry for 1 minute. Add the cooked noodles, the sauces and ¼ cup of water. Stir well until the liquid has mostly evaporated and the noodles are well coated with sauce.
Remove from the heat, stir through the scrambled egg and serve.
Tip: For an authentic touch, serve garnished with fried shallots (available at Asian grocers and some supermarkets).
Recipes from Food Babies Love by Emily Dupuche (Plum, $29.99)
60+ Healthy Superfoods to Try
Make feeding your baby and 1 year old easier with this go-to list of healthy baby food recipes. Each of the 60+ ideas is easy to make at home, tastes great, and introduces baby to delicious flavors and nutrients!
Baby Food Recipes
Deciding what to make for baby when they start solids can be a little daunting, so I wanted to put together a resource that breaks it down by age.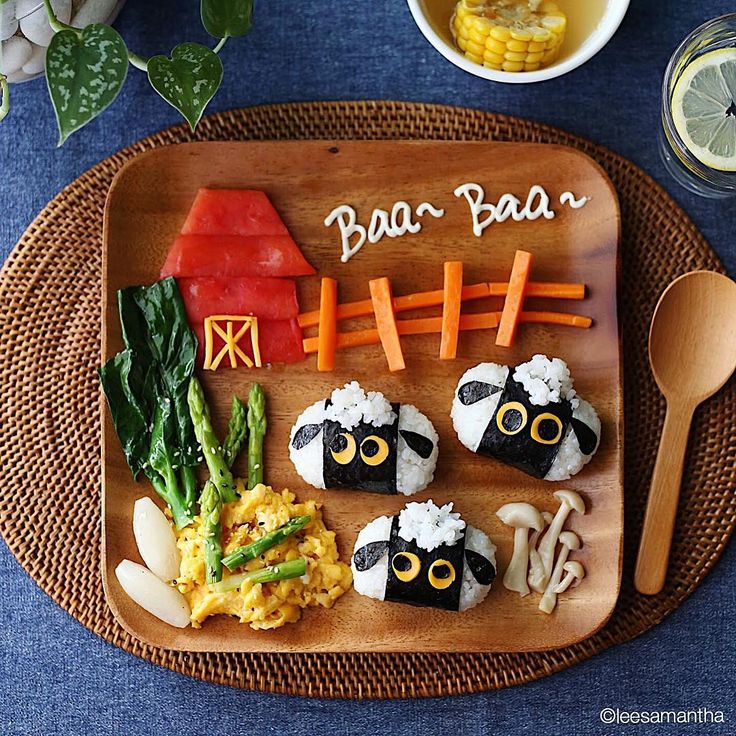 Included in this post you'll find ideas for what to feed a 6 month old baby, an 8 month old baby, a 10 month old baby, and a 1 year old.
Each child is unique and will progress through the phases of starting solids differently, so adjust as needed for your child.
TIP: Keep in mind that babies should avoid added sugars and salts, so simply eliminate them as needed from any recipes. If you're making something to share with a baby, you can salt your serving to taste.
Baby Food Recipes 6+ Months
Offering a 6 month old baby healthy, flavorful foods is a great way to set them up for success when starting solids. Some babies will show more interest in food than others, so don't worry if your baby takes a month or so to get into food…or dives right in from the start!
Applesauce
Avocado puree
Banana puree
Broccoli puree
Butternut Squash puree
Carrot puree
Cantaloupe puree: Blend until smooth, adding a little water if needed.
Green bean puree
Mango Puree
Peach puree
Pear puree
Pea puree
Raspberry puree
Sweet potato puree
Quinoa Baby Cereal
Zucchini puree: Blend any cooked zucchini until smooth, adding a little water if needed.
TIP: You can feed these purees to baby or offer them on a preloaded spoon so baby can feed herself. You can find the full information on the baby led weaning style of feeding here.
Baby Food Recipes 8+ Months
Continue offering nutrient rich fruits and vegetables, as well as whole grains, protein, iron-rich foods, and some dairy such as plain whole milk yogurt.
Most babies in the 8-10 month range are able to pick up and eat pea-size pieces of food, so aim for about that size with their finger foods.
Baby Pasta
Boiled Beets
Black Beans
Egg Muffins with Zucchini
Cottage Cheese Dip
Hummus with beets
Hummus with butternut squash
Hummus with carrots
Lamb Meatballs
Mango Smoothie
Marinara Sauce with Extra Veggies
Meatballs with Extra Veggies
Oatmeal with Butternut Squash
Instant Pot Pinto Beans
Sauteed Apples
Sauteed Pears
Sesame Tofu
Strawberry Applesauce
Strawberry Smoothie
Sweet Potato Pancakes
Sweet Potatoes Puree with Coconut
TIP:  You can also try Homemade Baby Food Combinations.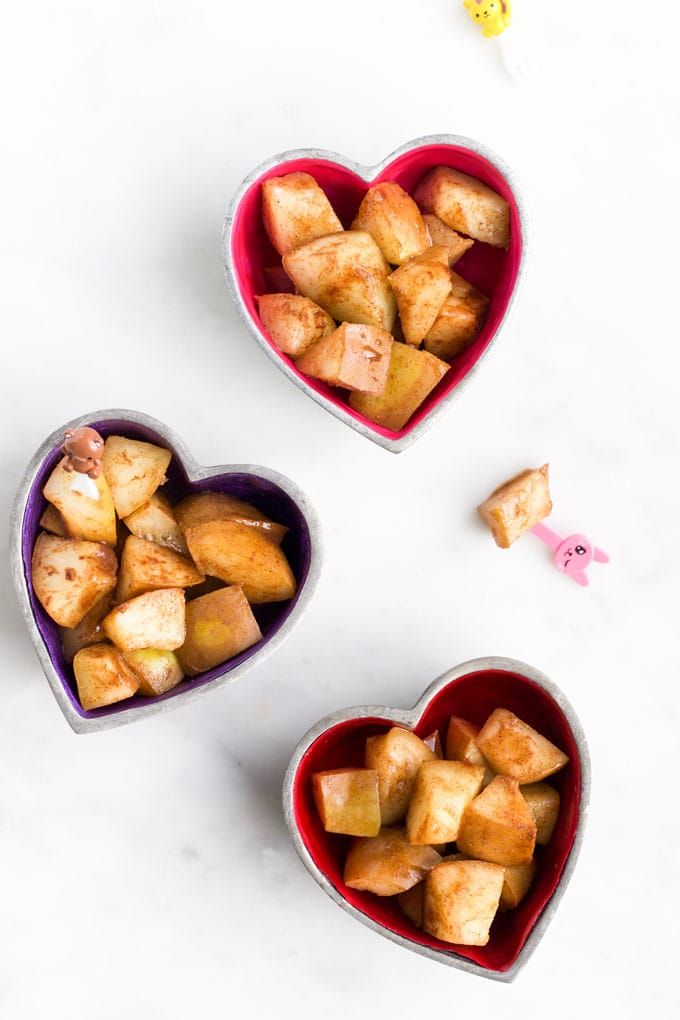 Baby Food Recipes 10+ Months
Continue serving a 10-12 month old baby healthy finger foods cut up into a small dice as most won't yet be able to take appropriate sized bites of food. Soft finger foods are great for this age (they're often called "Stage 3 baby foods").
Apple Cinnamon Oatmeal with Raisins
Applesauce Muffins
Baby Muffins
Baked Oatmeal Cups
Banana Spinach Pancakes
Butternut Squash Risotto
Caramelized Bananas
Chicken Nuggets with Sweet Potato
Coconut Rice
Lentil Soup with Veggies
Mashed Potatoes with Broccoli
Overnight Oats with Applesauce
Spinach Banana Muffins
Soft Roasted Chickpeas
Shredded Chicken
Stewed Peaches
Sweet Potato Hash
Roasted Salmon
Wild Salmon Cakes
Mini Meatballs with Kale
TIP: Babies at this age can eat many of the same foods as the rest of the family, but still may need extra attention to the size of their food (a small dice is good) and the texture.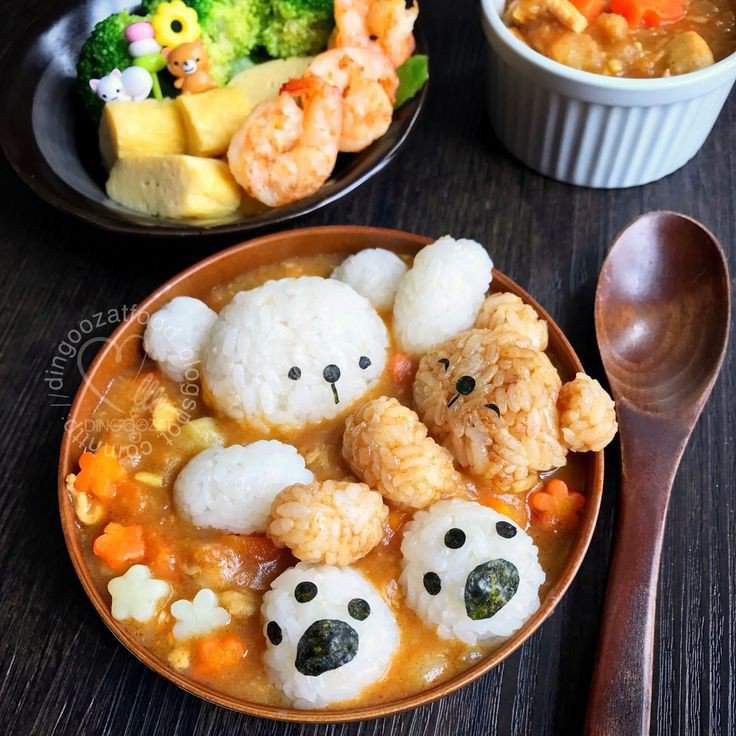 Continue to avoid anything too crunchy, sticky, or hard.
Homemade Baby Food Recipes for 1 Year Old
As your baby turns into a toddler, they can continue eating the same types of food though you can keep expanding the textures you offer. And remember to offer a variety of foods for the best range of nutrients and foundation of flavors.
Baby Cookies
Baked Zucchini Fritters
Banana Oatmeal Pancakes
Baked Banana French Toast Sticks
Butternut Squash Mac and Cheese
Cauliflower Mac and Cheese
Cheesy Rice
Easy Cheese Crackers
Healthy Pasta Salad
Homemade Broccoli Tots
Homemade Cauliflower Tots
Spinach Recipe with Cheese
Quick and Easy Sauteed Carrots
Simple Green Smoothie
Spinach Pesto Pasta with Peas
Sweet Potato Mac and Cheese
Sweet Potato Pudding
Veggie Chili
TIP: You can find my full list of Baby Snacks for babies eating finger foods and 1 year olds.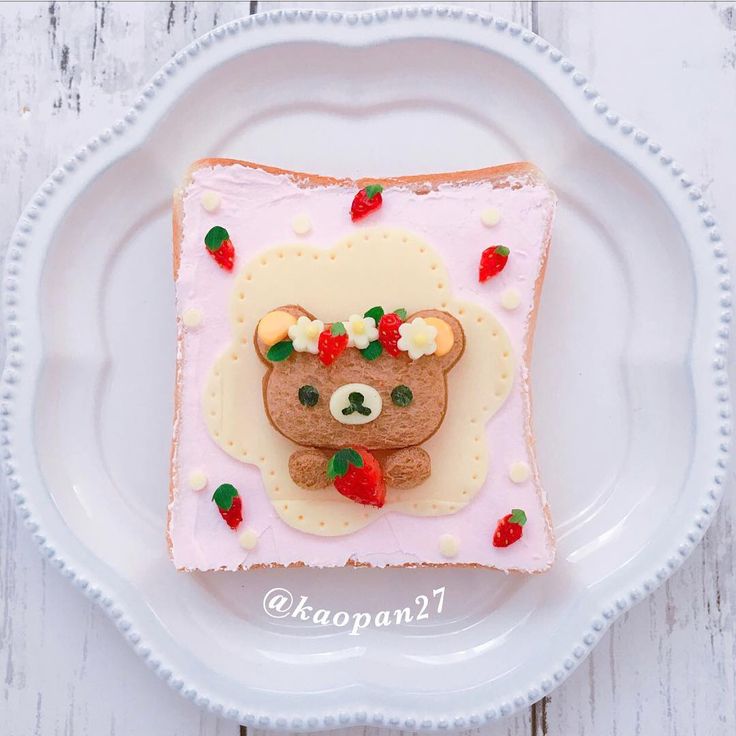 What foods can I puree for my baby?
You can puree any foods that you'd like to spoon feed your baby by adding a little breastmilk, formula, or water to the desired consistency.
What is the best food for baby to start with?
You can feel free to go with a nutrient dense fruit, vegetable, or baby cereal, or with something rich in iron such as beef. The rules have relaxed a lot in recent years, so as long as the food is a single food without added sugars or salts, there are really a lot of options!
TIP: Find my best 10 No-Cook Baby Foods here.
How do you make baby food with a blender?
You can puree almost any soft food in a blender simply by adding enough water to get the blender to blend. It's often not possible to do a small quantity in a regular blender, but you can do 1-2 cups and freeze small portions in an ice cube tray.
Just transfer the frozen cubes to a zip top freezer bag for longer term storage.
What's the deal with baby food stages?
When starting to think about starting solids with baby, you'll see a lot of labels of baby food stages.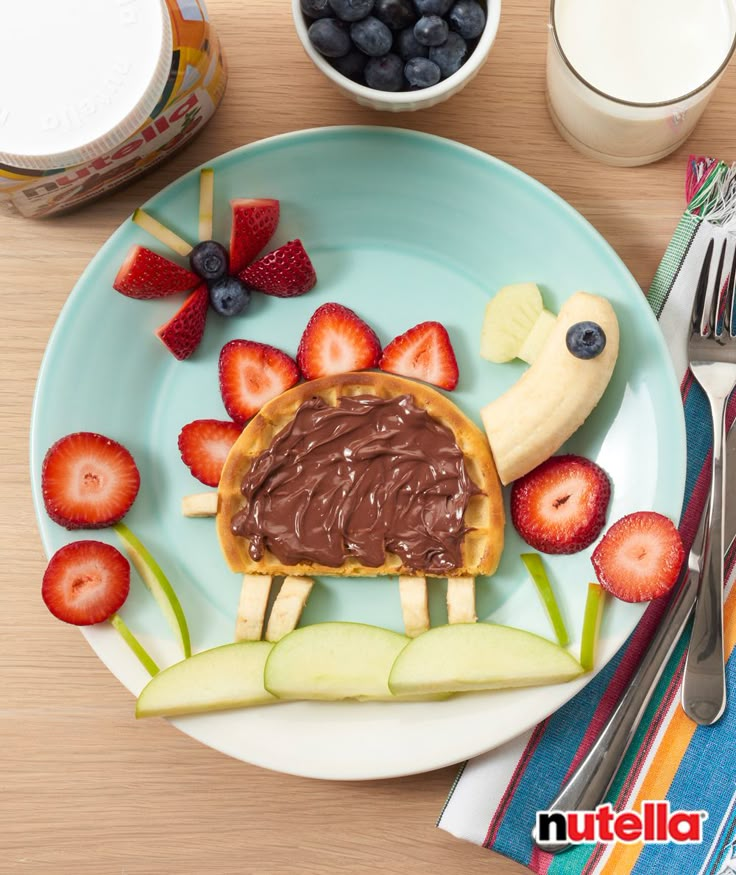 Learn what the terms Stage 1, Stage 2, and Stage 3 mean related to baby food—and the ages and recommended recipes that correspond to each—in this explainer post.
You May Also Like
10 Easy Homemade Baby Food Recipes
Best Early Finger Foods
Baby Food Storage 101
Baby Food Chart
Favorite Baby Puffs
I'd love to hear which recipes your baby liked best, so please comment below to share!
This post was first published September 2019.
What to cook for children, menu from 1 to 7 years old: 350 recipes with photos
Recipes for meals that can be prepared for a child with step by step photos. Breakfasts, lunches, dinners, afternoon snacks. Dishes like in kindergarten. Proven recipes with cooking times
Kindergarten Recipes Dinner Recipes for Kids Breakfast Recipes for Kids Soup recipes for kids Salad Recipes for Kids Recipes for baking and sweets for children side dish recipes for kids How to "hide" vegetables for kids
Thinking out what to cook for a child is another quest, because food should be both tasty and healthy, and meet many more children's whims.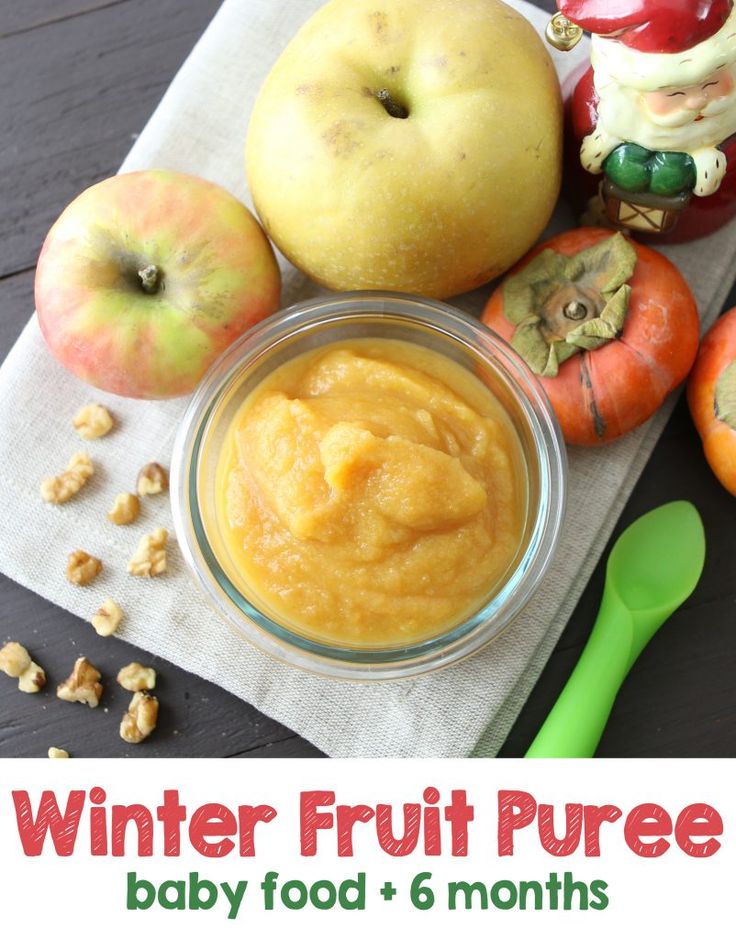 Here you will find many suitable recipes for children to prepare for breakfast, lunch or dinner. Read more
Delicious, simple and fast, and made from affordable ingredients! These mini cupcakes will delight all lovers of sweet homemade pastries.
Carrot sponge cake according to this recipe is perfect for making cakes, pastries and all kinds of desserts.
Pie in a hurry, when there is no time, but you really want sweet pastries.
Today in supermarkets you can buy sweets for every taste, but the composition on the package is often frightening with the amount of chemistry.
The recipe for PP pancakes is good because it does not contain gluten and sugar. And everyone who adheres to a healthy lifestyle has already minimized or eliminated these foods from their diet.
These fragrant pumpkin PP fritters are baked without flour or sugar. Flour in the recipe is replaced with healthy oatmeal, and a ripe banana makes pancakes sweet.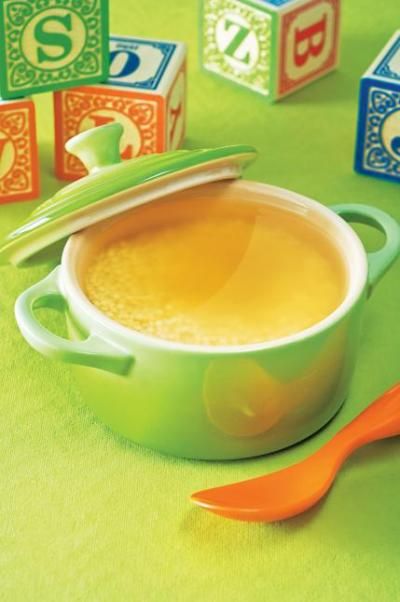 Blueberry jelly turns out not only very beautiful, but also insanely tasty and fragrant.
Sorbet is not just frozen berries ground into fine crumbs.
Milk cakes according to GOST - a familiar and favorite pastry with vanilla aroma and light creamy taste.
Waffles are one of my children's favorite breakfasts. Wafers are universal, they can be made sweet or not, with different fillings and additives.
Apricot marshmallow is not only very tasty, but also a healthy delicacy that is easy to prepare at home according to this simple recipe.
If you like citrus pastries, then this cake will definitely become your favorite.
Gingerbread, most often, makes us happy for the New Year and Christmas holidays.
Oven Apple Slices is a light dessert with honey and cinnamon aroma, which is a must-have during the season when fresh delicious apples are plentiful.
A simple and quick recipe for delicious pastries for home tea drinking - curd biscuits with chocolate.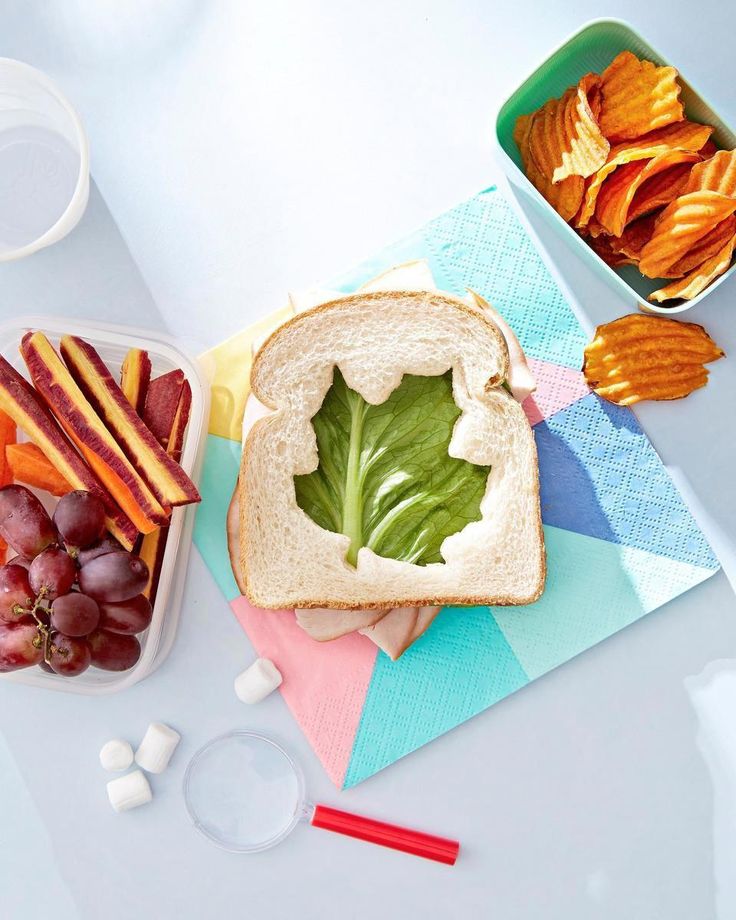 Delicate melon sorbet is very easy to prepare at home, the main thing is to have a blender and a large, ripe melon.
On my website Menu of the week 11 recipes for oatmeal cookies. But there is one of the best among them.
What is the most delicious thing in a homemade pie? Of course, this is an abundance of toppings. According to this recipe, I put a lot of blueberries and apples in the pie, the dough in it is yeast, it is cooked in butter and it turns out tender and airy, I bake it in the oven.
From fresh cottage cheese with the addition of various fruits and berries, you can cook all kinds of desserts for every taste.
Muffins with apples - a very simple pastry, for beginner housewives - just right.
Few of us refuse sweet pastries, especially homemade ones, do you agree? Fragrant and very tasty raspberry biscuit is the perfect small pie for home tea drinking.
These crispy and juicy patties are another way to use the season's zucchini crop.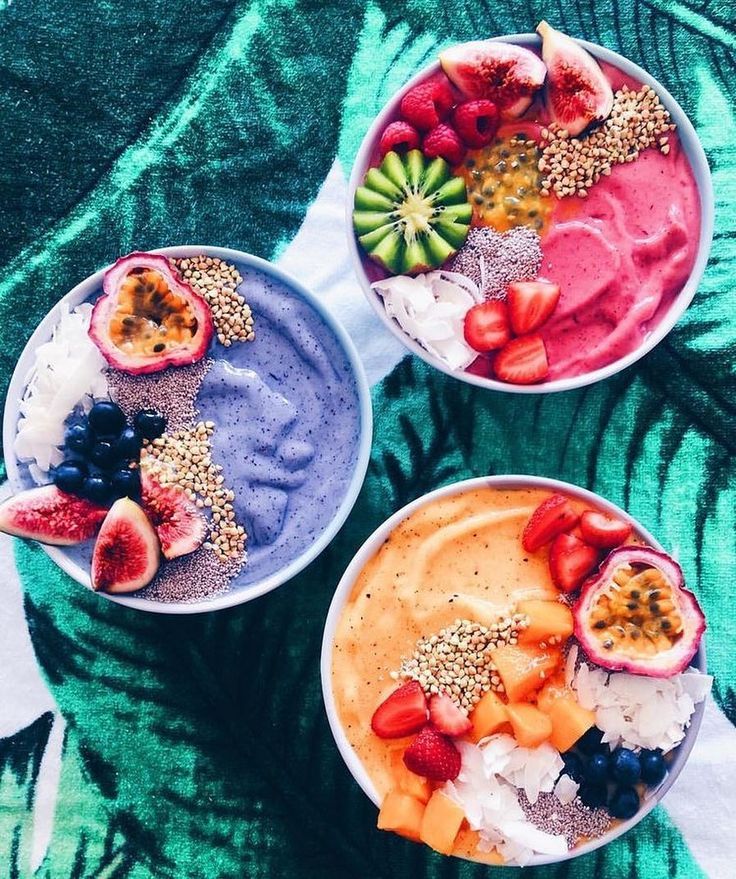 Vareniki are most often prepared on unleavened dough. I propose to move away from the usual kneading a little and cook dumplings with fresh apples and cinnamon using an unusual dough recipe.
If you love the exotic mango fruit, then you should definitely try making sorbet out of it.
Even if you don't like oatmeal for breakfast, these cookies will surely surprise you with their taste.
Who doesn't like homemade sweet pastries? It would be time, the store was not at all on the table.
What to serve with fish or meat? What to put as a side dish on the festive table? I recommend everyone's favorite mashed potatoes, but with the addition of celery - interesting, unusual and very tasty.
I really love cottage cheese baking, and there are many recipes from cottage cheese in my collection.
Shortcrust pastry plum pie baked in the oven and delicious.
In the hot season, all markets and supermarkets are full of fragrant, juicy, bright berries.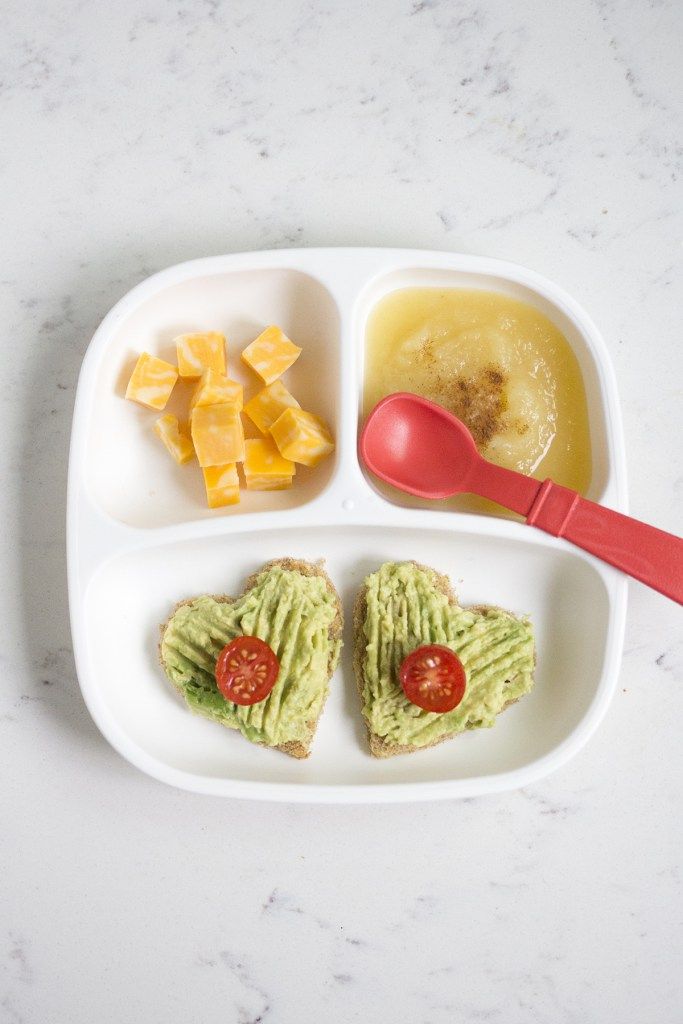 Omelette with zucchini and tomatoes is good for both breakfast and dinner. By the way, it is also suitable for a cold snack.
Turns out gluten-free baking can be delicious! I never thought that rice flour could make such a delicious and, even more amazing, lush pastry.
Delicious year-round apple dessert, incredibly healthy and easy to make.
Fans of homemade baking should definitely prepare this chic dessert - chocolate brownie with banana.
Muffins differ from cupcakes in a denser and more crumbly dough, and also in the fact that they are as simple as possible to prepare.
A true summer treat, cold raspberry sorbet is easy to make at home.
It is not necessary to have an oven to bake such a ruddy aspic pie with cabbage, I easily cook it in a frying pan on the stove.
Lush pancakes with apples on kefir - easy to prepare, quite economical and everyone's favorite recipe.
In the season of fresh fruits, I highly recommend baking a ruddy pie with plums and cottage cheese in the oven.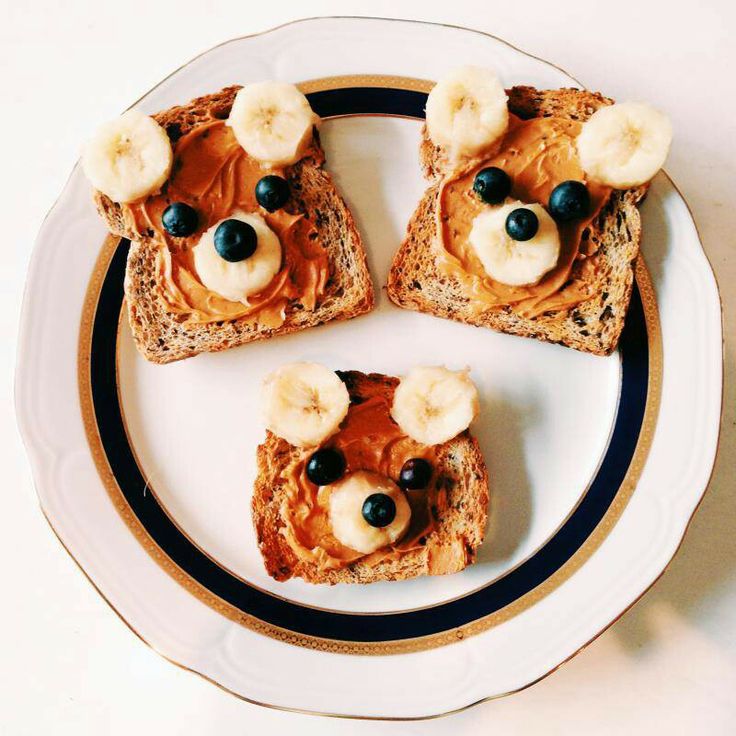 Stolichny cake with raisins according to GOST is a cake with a characteristic crack, familiar to many from childhood, sweet, with a crispy crust.
Gluten-free pancakes are a little different from our usual pancakes, but they are just as tasty.
I would call an omelette the most delicious and quick breakfast. It is hearty, tasty, tender and will never let you down if you need a quick bite or a hearty breakfast.
In the heat of the summer, you don't always want to turn on the oven. At these moments, charlotte with apples, cooked in a pan on the stove, saves me.
As soon as this dish is not called: potato pancakes, potato pancakes, potato pancakes... Of course, this is not a diet food, but the flavor that whets the appetite, I promise you.
Cabbage pie according to the classic recipe in the oven turns out to be very airy and fragrant.
If you want your family, and especially your kids, to eat delicious, healthy food and ask for more, make them an Oven Broccoli Chicken Casserole.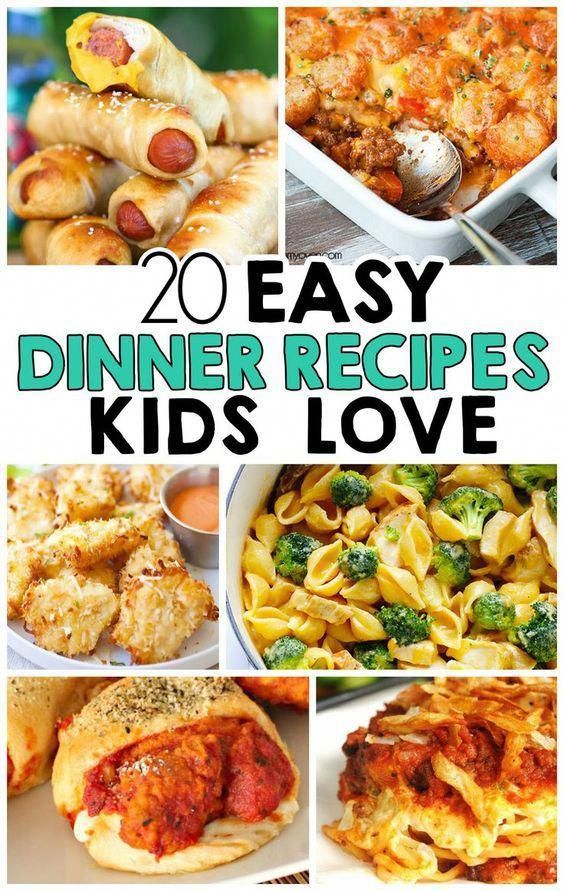 We are used to the fact that dumplings are cooked in water. Steaming them sometimes seems unusual and even strange.
Banana oatmeal cookies are healthy, definitely tasty and fragrant, and if you have stale bananas, then they are saving :) Another plus is that they are suitable for those who cannot afford chicken eggs.
Shchi is one of the most popular types of soup. They can be boiled both in meat broth and in water.
Many people have probably cooked the usual brownie. And let's be honest, it's hard for them to surprise anyone.
A simple and tasty recipe for those who love vegetables combined with meat.
Raspberry pie in the oven according to this simple recipe turns out to be very unusual and festive.
What is the most delicious pastry? Well, of course, homemade, cooked with your own hands.
Vareniki with cherries and cottage cheese is a wonderful combination of flavors in one dish.
Salad with cabbage, cucumber and corn is fresh, juicy, bright and very tasty.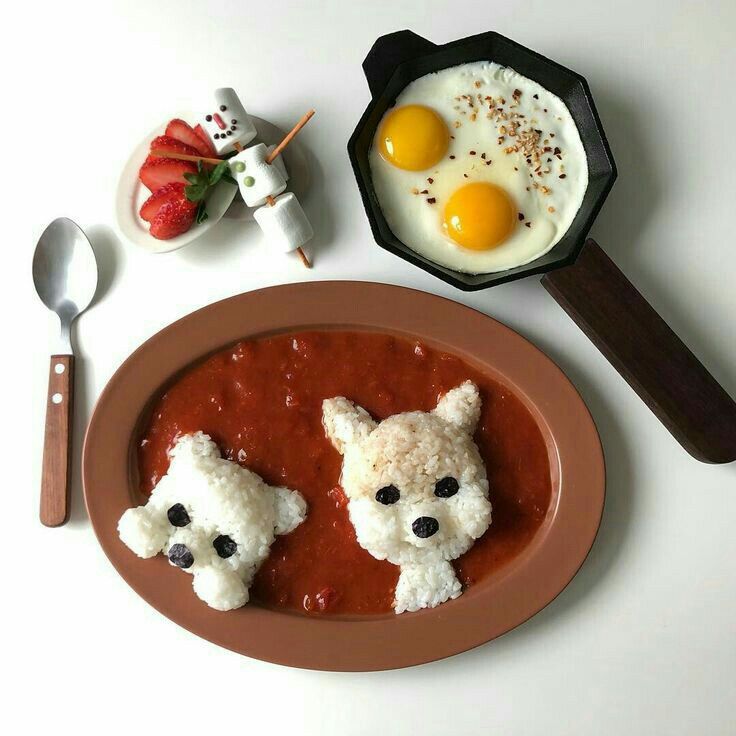 An amazing first course filled with freshness, insane aroma and vibrant summer colours.
Very tasty combinations are often obtained from simple available ingredients.
A truly summery and fragrant pie is obtained according to this recipe. Pronounced creamy taste, tender crumb and juicy apricots.
Blackcurrant jelly with pectin according to a simple recipe is a very fragrant dessert.
Tomato Burrata is one of the easiest salads to prepare in 5-7 minutes, but the combination of flavors is incomparable.
Vareniki with fresh cherries are especially juicy and aromatic. Cherries fully retain their flavor and fleshy texture when cooked.
Potato casserole is a good alternative to the already bored mashed potatoes. There are a lot of different recipes for this dish: with minced meat, sausages, mushrooms, etc. We will prepare a classic potato casserole, but in a slow cooker, which will greatly simplify the process.
Steamed turkey in a double boiler is a wonderful dish for proper nutrition.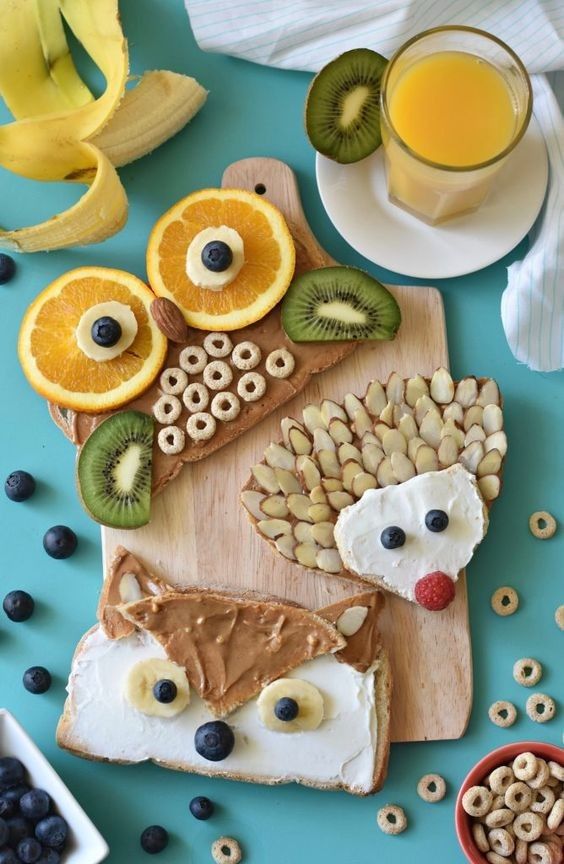 The taste and texture of the finished dish is strongly influenced by the method of preparation.
Salad with cabbage, corn, cucumber and tomatoes - bright, affordable in terms of products (especially in the season when everyone is from the garden), completely uncomplicated, summer, healthy and inexpensive.
A great idea for a summer snack, this fruity smoothie is easy to make in a blender.
For those who adhere to proper nutrition, but want to eat delicious chicken cutlets, I suggest trying to cook these PP chicken breast cutlets.
In summer, you want delicious cool and healthy drinks. And also interesting fruit and berry combinations, and I found all this in the peach smoothie recipe.
Incredibly tender cheesecake, one of my favorite recipes. It turns out moderately sweet, with a bright creamy taste and delicious aroma.
Pea porridge is a simple but hearty and nutritious dish. Particular attention should be paid in this recipe to the method of preparation.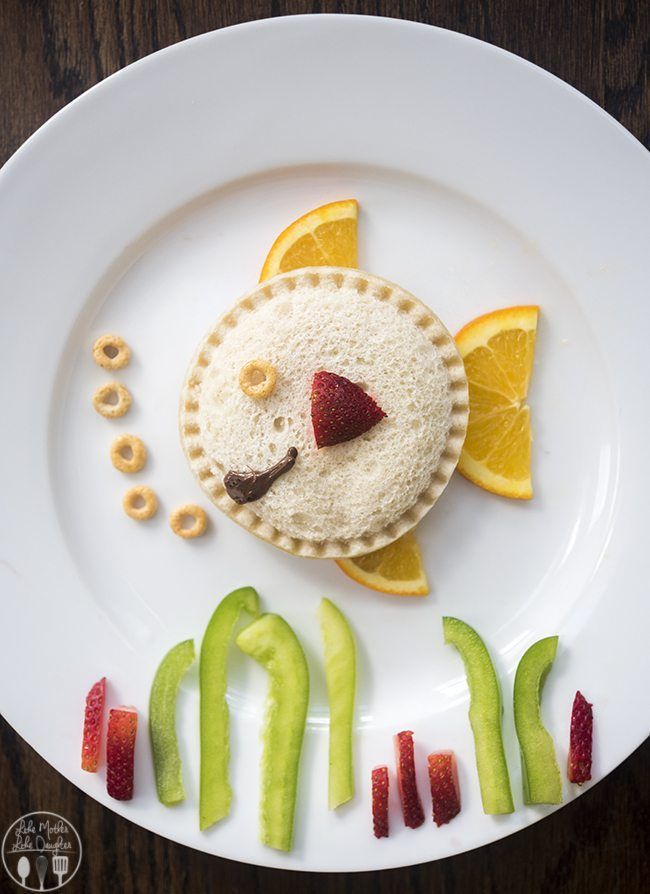 Summer pleases us with berries and fruits, and strawberries are one of the early summer treats.
This is the simplest biscuit recipe in my piggy bank. It is baked without an oven, in a pan, so most often I cook it in the summer when it is hot and there is no desire to turn on the oven.
Steamed cutlets in a pot of water are a great alternative to fried ones. Such a dish does not require a special double boiler, it is enough to have a large saucepan and a steel colander.
One of the most recognizable and popular pastries is charlotte with apples.
Thinking out what to cook for a child is another quest, because food should be both tasty and healthy, and meet many more children's whims.
Here you will find many suitable recipes for children to prepare for breakfast, lunch or dinner.
For your convenience, we have divided the recipes into categories: breakfasts for children, soups for children, side dishes for children, dinners for children, desserts for children.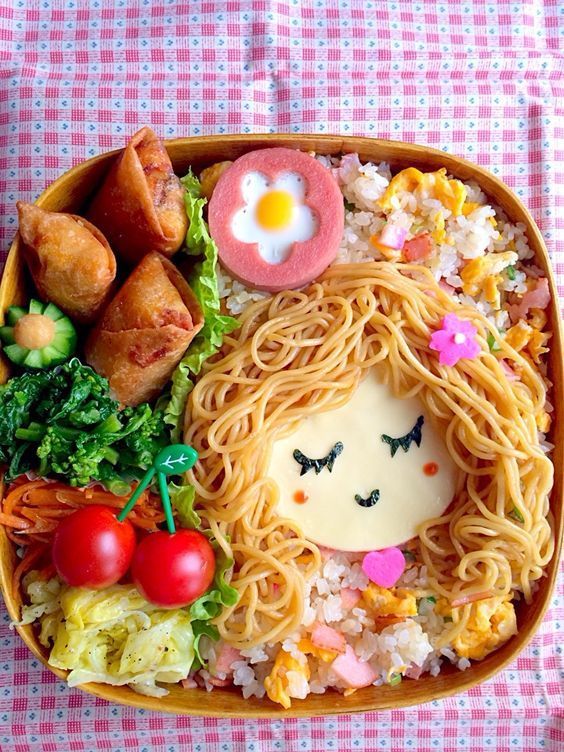 There is also a category of recipes "how to hide vegetables for children in baking" – for those mothers whose children cannot stand everything healthy and prefer to eat only sweets. :)
All recipes are suitable for children's menus, tested by our authors and their children, so feel free to choose what suits you!
You will also be interested in our training "How to teach a child to eat right in 2 weeks".
What children eat in Moscow restaurants – Food
No matter how serious the cuisine in the restaurant is and no matter how inventive the chef is, the children's menu is almost always chicken nuggets, pasta, meatball soup and the most ordinary pizza. All this is unified, practically tasteless, served with diminutive suffixes and small portions. And most often, the children's menu has nothing to do with healthy food, it is simply believed that if there are french fries on the table, lunch will be quieter and more pleasant.
We believe that children's menus in restaurants are some kind of misunderstanding.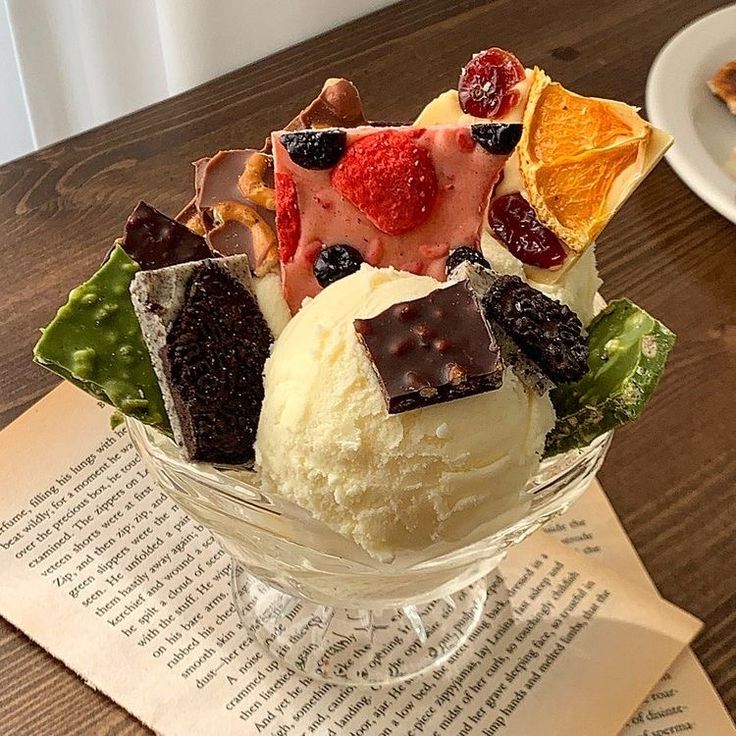 And chose 9recipes for good dishes from various Moscow restaurants: this is what children order most often in them.
However, there is one dish from the children's menu in our selection: black pizza in the shape of the Angry Birds character. But it is such that even adults eat it with pleasure.
Buckwheat paella
Adrian Quetglas, Brand Chef at AQ Chicken:
"Kids love paella very much. Even those who do not like seafood. Tasty, juicy fried rice they eat with great pleasure. And this buckwheat paella is a very familiar product for Russians. Buckwheat with milk and sugar and jam is a delicacy even for me. Buckwheat paella is very fond of the children who come to us: firstly, you need to eat directly from the pan, which is not allowed at home, and secondly, a thin layer of fried buckwheat and pieces of chicken, isn't it delight?
Recipe
Main courses European cuisine
27 1 869
Author:Food
7 ingredients 30 minutes
3
Takhir Kholikberdiev, brand chef of the Yuzhane restaurant:
"Children eat nutria with pleasure, because it has a very understandable taste.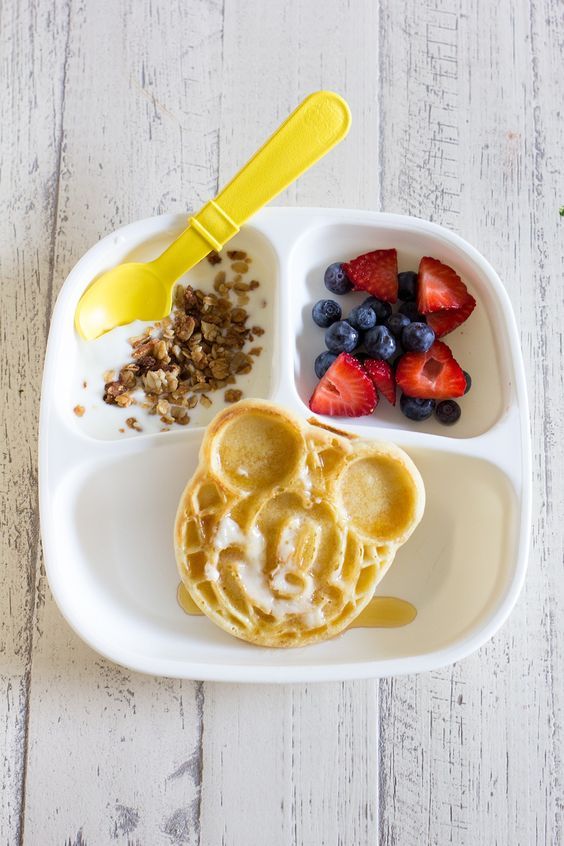 And she is like a mythical animal from a fairy tale, beautiful. And of course, mothers say that it is useful. And it's really helpful."
Recipe
Main courses European cuisine
1 0 7
Author:Food
18 ingredients 30 minutes
Andrey Makhov, chef of the Pushkin restaurant:
"In one hundred percent of cases, the order is placed by the parents, and above all this the choice of the parent, not the child. But, on the other hand, who but a parent knows what his child eats. Our fire cutlet is a champion among orders for children. Not to say that this is a dietary product: although it consists of lean veal and chicken breast, but there is butter, fried onions and cream, and it is also fried in breadcrumbs - all this makes the Pozharsky cutlet so tasty. But if parents ask to cook it without breading, steam it or even boil it, we do it. It turns out quite different dish, but it's still delicious."
Recipe
Main dishes Russian cuisine
3 0 244
Author:Food
16 ingredients 30 minutes 9006 beaten egg
Sergey Yugay, chef of the Chinese News restaurant:
"We have a special children's lunch, but children are also ordered from the adult menu.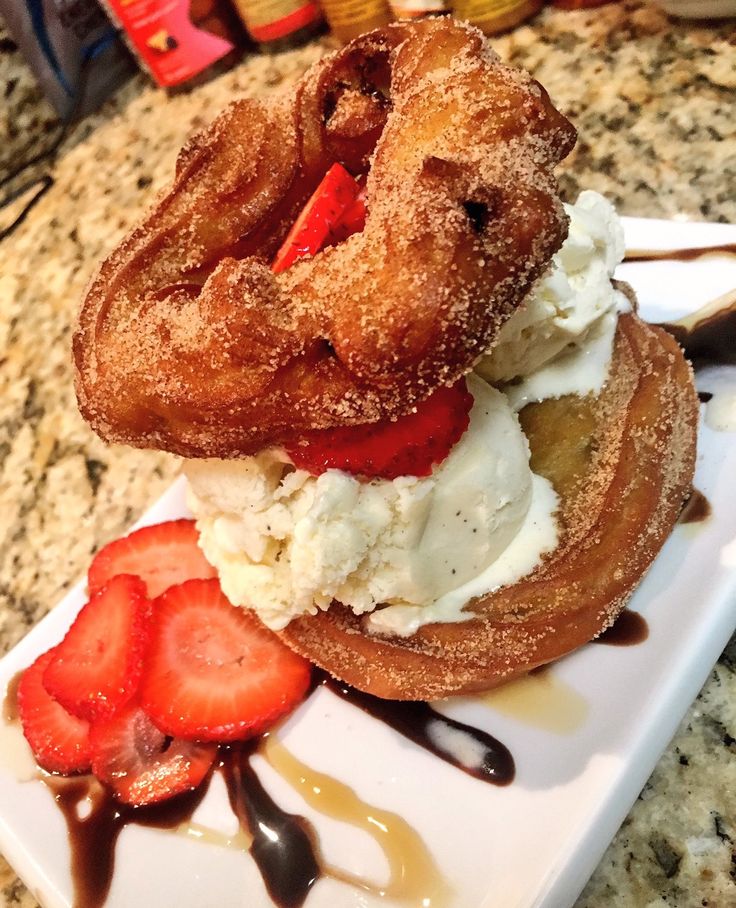 Especially often - this light, neutral soup with understandable to both children and adult ingredients. By the way, there are few ingredients, and there are no bright spices and sauces: children's food.
Recipe
Chinese kitchen
7 0 124
Author: Food
10 Ingredients 2 hours 30 minutes 9000
Alexey Karolidis, co-owner of the Molon Lave restaurant:
"We cook this pasta in a creamy sauce and the kids love it. Of course, they are indifferent to scallops, because they often do not know what it is at all. But in the case of our pasta, it doesn't matter to children what is inside - there are scallops, there are no scallops - the main thing is that there is pasta in a creamy sauce. They gobble it up with pleasure."
Recipe
Pasta & Pizza Greek Food
2 0 29
Author:Food
11 ingredients
1 hour Black pizza 1 hour
Mirko Caldino, chef at Osteria della Piazza Bianca:
"We have these pizza birds as many as four.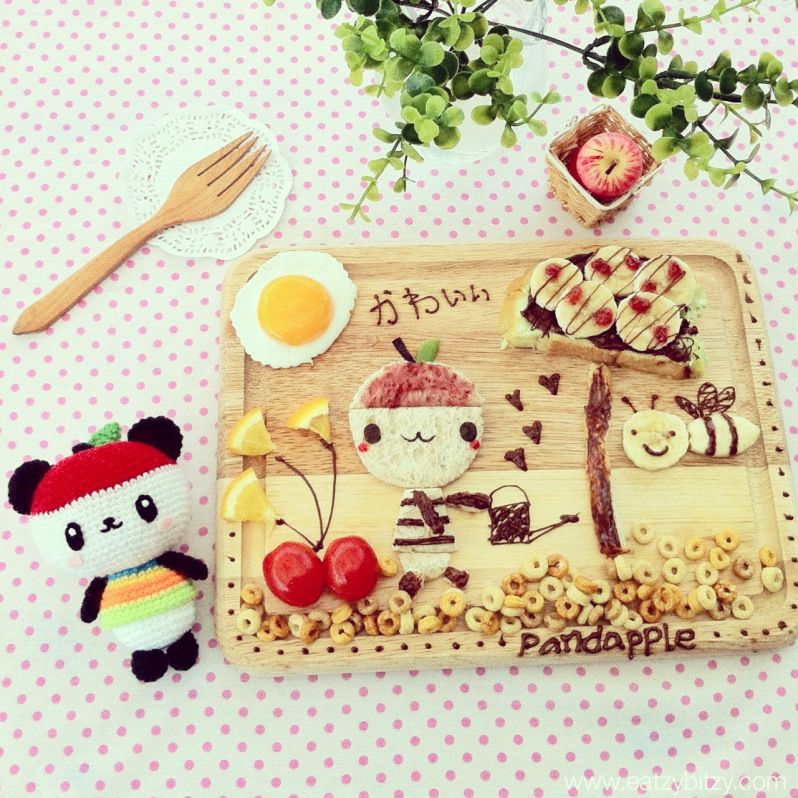 Green - with broccoli, yellow - with spicy pumpkin, both are vegetarian. Red - with tomatoes, mozzarella and ham. And black is the most intriguing for parents, this is not even in our main menu. Children try the first time with caution. Cuttlefish ink! Tuna! But Angry Birds love being bold, and kids love Angry Birds. So - through design and animation - we bring up the taste. I am generally against having children fed with tasteless diet cutlets, the food should be bright and interesting.
Recipe
Pastries and desserts Author's cuisine
2 0 11
Author:Food
14 ingredients
14 ingredients
barrice 1 hour
Shams Kamalov, brand chef of Timur Lansky's Chaikhona No. 1:
"Pilaf is what our children eat most often. What can I say: pilaf is very tasty, you can eat it at least every day. Rice is nutritious it has a lot of carbohydrates. Meat has a lot of protein. And there are also fats in pilaf, on which, in fact, it is cooked.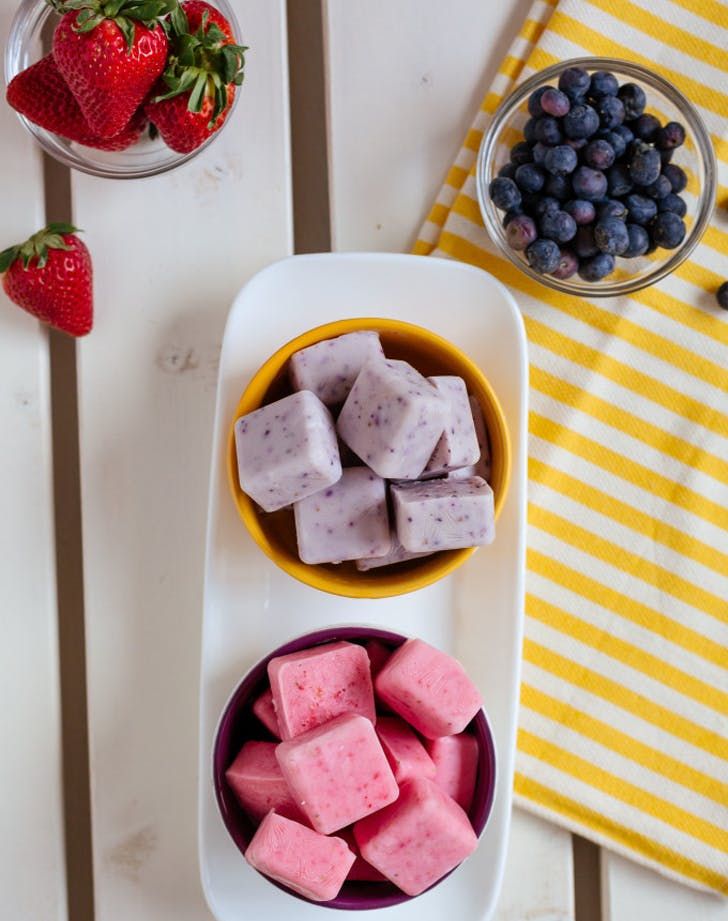 So this dish is balanced - and it also looks very appetizing. We have such proverb: if you are rich, you eat pilaf, and if you are poor, you only eat pilaf.
Recipe
Main dishes Uzbek cuisine
3 2 37
Author:Food
11 ingredients 30 minutes
6 Khinkali
Baran Tolik, official representative of the Khachapuri network:
"We usually order khachapuri and khinkali for children. There is one feature - if the waiter sees that khinkali is ordered to children, then he asks the cooks to pepper the filling less and cook khinkali a little longer.
Recipe
Main dishes of Georgian kitchen
1 1 40
Author: food
10 Ingredients 45 minutes
Salad with chicken and crispy noodles
Ivan Shishkin, brand chef of the Delicatessen restaurant:
"Delicatessen doesn't have much kids food, and we don't particularly We strive to make it childish.