Food for one year baby in tamil
12-18 Months Baby Food Chart
last updated: by Kalyani
12-18 Months Baby Food Chart -Now your tiny little bundle of joy is one year. I am sure you have thoroughly enjoyed this beautiful journey with your baby:)  You have watched as your baby grows from first smiles to first steps. By now, your baby is ready to enjoy a variety of family foods.
What kind of foods should I give my 12-18 months old?
You can give all the foods you cook for your family with fewer spices. Offer a variety of food each day. Your child may have few front teeth now, can chew some foods. But it is still a good idea to mash or cut into small pieces (1/2 inch or less) while giving the meat or any hard foods if it is tough to chew.
Now your child is one year, she can drink cows milk. Cows milk is a readily available source of calcium, and it also provides essential vitamins and proteins for your child.
Also, you can continue breastfeeding as long as you and your baby are comfortable.
How to introduce cows milk to my baby?
Prefer whole milk until three years as toddlers need fat in their diet for growth and development. Give only 200 - 300 ml (at the max) of cows milk (in a cup) per day. Anything beyond the recommended amount of cows milk leads to less appetite in toddlers. Also, don't dilute the milk with water as it reduces its nutrition content.
If your baby is not interested in taking plain milk, you can try to flavor the milk with natural homemade flavors, or add milk to porridge's/kheer/desserts or include dairy products such as curd/yogurt, paneer, cheese, etc.
Should my 12-18-month-old feed herself?
By now, your toddler might be ready for self-feeding, though she might not be able to do it perfect.  She should be able to hold and drink from a cup with little help and may be interested in eating with spoon/fingers.
Foods can be cut into pieces so that she can be able to feed herself with fingers. Encourage self-feeding if your toddler is ready and eat as a family whenever possible. It helps in developing good eating habits.
What are the finger foods can I give to my toddler?
Finger foods such as chunks of soft-cooked vegetables, fruits, cheese, toasted paneer, homemade cookies/crackers, boiled eggs are easy to prepare and mostly loved by children of this age, and they can experiment on feeding themselves.
What changes can I expect in my one-year-old baby's appetite?
After one year, your baby's growth rate naturally slows down, and hence, your baby's appetite might have decreased than before. Also, your toddler might be interested in exploring the world around than eating. The quantity of food consumed on each day may vary from large to small amount depends on the appetite of your child. Be assured that your child knows when she is hungry, and they won't stuff needlessly.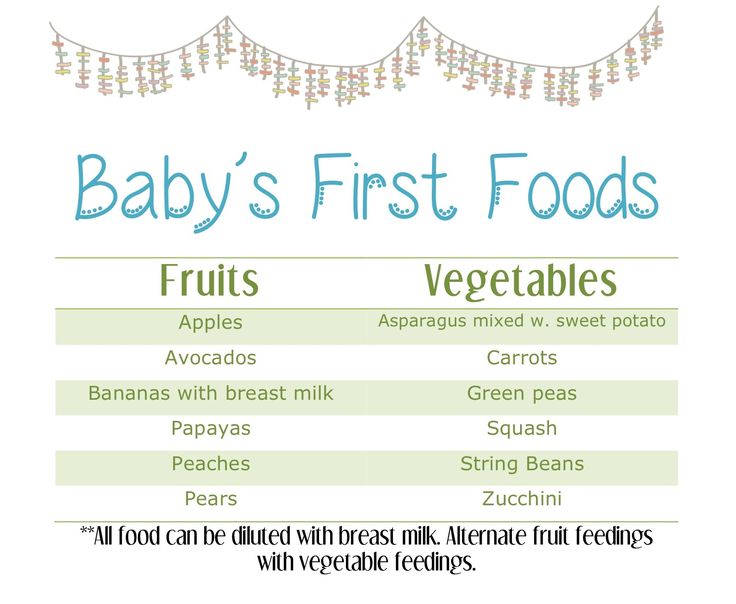 How to encourage my fussy eating toddler?
Here are some tips for the fussy eating toddler
Never force your baby to finish the meal. Let them take their own time and enjoy the food. If your baby refuses food, try again a little later on.
Encourage self-feeding by offering plenty of finger foods.
Let your baby experience the food even it is more of playing and a mess.
Offer a variety of nutritious small meals.
Reduce sugary foods and avoid processed/junk food as much as possible.
Be an example for your child in food habits.
How many meals for 12-18 months baby
For 12-18 months baby, you can offer three meals, two snacks, and cows milk. If you are a breastfeeding mom, You can continue breastfeeding whenever your baby demands. Choose the timings for meal and snack according to your child's preference. Try to give food at regular intervals.
If your child refuses food, try again a little later on.
How much quantity for 12-18-months baby per day? 
To ensure your child gets a balanced meal, aim for a variety of foods from four primary food groups as listed below. For the quantity of food, always be guided by your child's hunger as appetite varies from baby to baby, and most babies change from day-to-day. Here is an approximate amount, Offer a serving from within these portion size ranges at each meal and snacks.
Whole Grains, Cereal & Carbohydrates -  1/4 cup to 1/2 cup
Fruits & Vegetables -1/4 cup to 1/2 cup
Milk & Dairy Products - 1 cup
Meat/Protein/Meat Alternatives - 1/4 cup
SAMPLE INDIAN FOOD CHART OR DIET PLAN FOR 12-18 MONTHS OLD BABY
Here is a sample food chart with recipes (please click on the hyperlink to get the recipes) for 12-18 months old baby.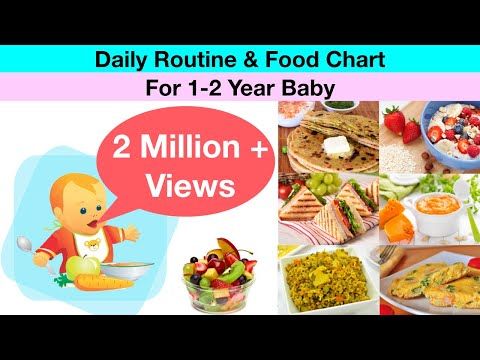 Please consider the below points before using this food chart:
Notes:
Never introduce more than one food at a time when adding new food to your baby.
Check for allergy symptoms when you are introducing new food to your baby and stop feeding your baby if you find any signs.
This food chart is prepared to give an idea of what foods can be included in babies diet. It should not be considered as medical advice.
Always check with your pediatrician before introducing any new food.
Check out a variety of recipes for babies that are suitable for babies from 6 months to 5 years!
Baby Food Recipes (from 6 months to two years)
Toddler Food Recipes
Healthy Weight Gain Food Videos for Babies
You may also like:
Food Advertisements by
Baby food chart with recipes for 7 months to 1 year Indian baby & toddlers
By Swasthi on August 6, 2022, Comments,
Indian baby food chart along with a list of tried & tested 60 Indian baby food recipes.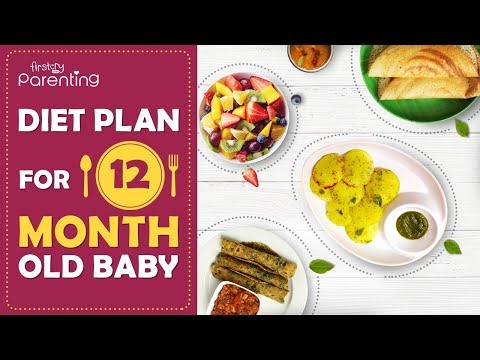 Thanks to the readers who led me to this post on Indian baby food chart. Before I take you to the details of the food chart and the food recipes, please be informed that this post is based on my experience. I have honestly expressed my views and opinions on easy baby weaning so that it could be helpful to new mothers.
Please read the comments below before posting your queries since similar queries may have been answered.
Well, some of my tips might look like old wives tales since they are based on Ayurveda, but I do trust them in growing healthy and happy babies. However I suggest consulting your elders or pediatrician before you follow any new foods or tip that have been mentioned here.
For the past several years, I have been consistently sharing & updating baby recipes especially for a good weight gain. You can find all the latest recipes or ideas on the baby toddler recipes section.
Readers who have been asking for suggestions on foods to gain weight, please check this detailed post on best foods for weight gain in babies & toddlers.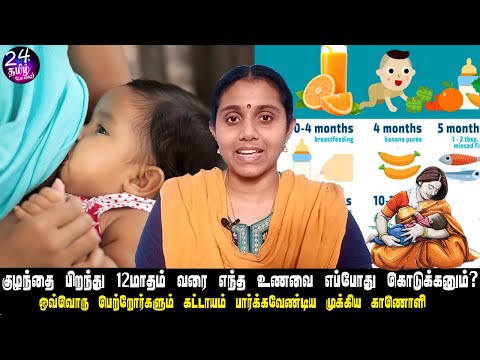 Is this baby food chart suitable to my Baby?
This Indian baby food chart is a generalized one suitable for most babies. However i suggest you to use your judgement whether to include or not, certain ingredients in your babies diet based on your babies allergies, intolerance, appetite, likes and dislikes.
I have tried to link most Indian baby food recipes that I have posted earlier on this blog. Many were written almost 5 years ago and are updated regularly with new tips based on the readers reviews.
This Indian baby food chart was developed by me based on what i fed my 2 kids, whose birth weight was 3.3 kgs and 3.4 kgs. The ideas were basically drawn from the health and baby weaning booklets that were given to us during our visits to the singapore clinics, hospitals and few from clinics in Bangalore.
This chart is also suitable to babies who were preterm born or were underweight. However I suggest mums with such babies to consult a pediatrician if you are skeptical about these foods.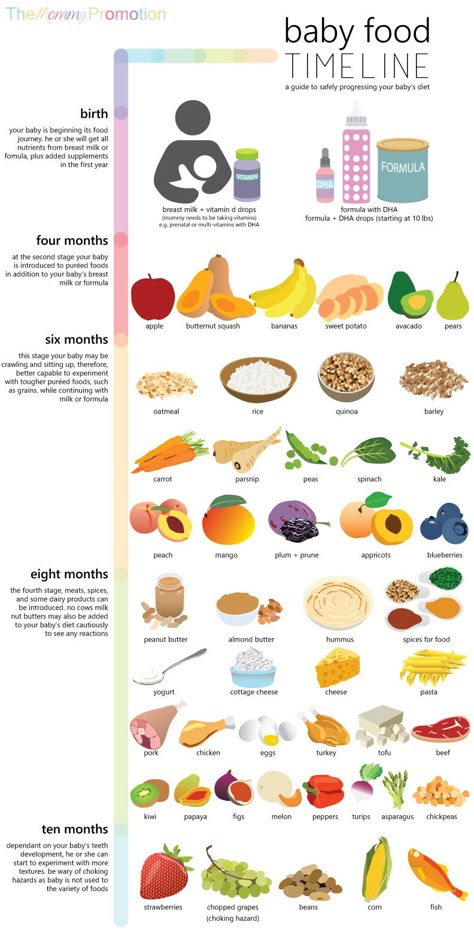 This post will be updated, to include tips and other information. You can leave a comment here if you want to know anything specific which will be answered. Please feel free to share or discuss your experiences, views, problems that you encounter while weaning your babies in the comment section. It could be helpful to other readers, it's through sharing we can learn.
When to introduce food to baby – 6 months to 1 year
Here is a brief guide on the right time to introduce foods. But how to introduce them can be found in the recipe posts. Example: Oats or oatmeal – I have mentioned clearly how to choose them and the kind you can use and how to prepare it for a baby.
You can find a a detailed baby food chart for 6 months old baby here along with recipes.
This Indian baby food chart and the baby food recipes have been developed for a good weight gain in babies.
Indian baby food chart for babies above 7 months or from 8 months
Wake up – 6 am
Milk – (skip milk if baby wakes up after 8 am, make a milk based breakfast from breakfast section)

Breakfast – 7.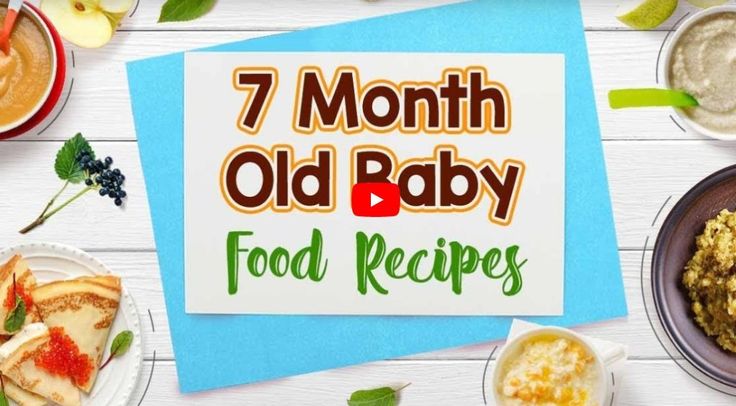 30 to 8 am
One of the following:

 APPLE RICE CEREAL
 RICE MILK CEREAL
 SPROUTS VEGETABLE SOUP
 MOONG DAL SOUP
 Egg, (Fully boiled or scrambled in very few drops of oil)(babies above one year)
 IDLI with rasam or sambar (sambar for babies older than 12 months)
 SET DOSA
 ATTA HALWA (WHEAT CEREAL)
 APPLE OATS PORRIDGE
 VEGETABLE OATS PORRIDGE(blend it in a blender till smooth)
 MILK OATS PORRIDGE
 SAGO CARROT PAYASAM
 BARLEY KHEER
 APPLE RAGI HALWA
 RAGI MALT with badam powder
 CHICKPEAS SOUP (babies older than 15 months)
 BARLEY VEGETABLE SOUP (blend till smooth)
 SWEET CORN VEGETABLE SOUP(blend till smooth)
 CURD OATS
 MOONG DAL HALWA (NEW)

Quick fix breakfast (for 8 to 18 months):
 
 Nestum rice (stage 1) with ALMOND MILK
 Nestum rice with homemade curd (plain yogurt), add water as needed while mixing

Mid-morning – 10 to 10.
15 am
One of the following:

 Steamed apple (raw apple for babies older than 12 months)
 Banana or steamed kerala banana (if baby has cold)
 Papaya
 Chikoo (sapota)
 Avocado
 Melon
 Other fruits like watermelon, pears, oranges
or 2 tbsp of fresh HOMEMADE PLAIN CURD / YOGURT (3 times a week, avoid when the baby has cold & phlegm, prefer room temperature. As the baby grows you can increase the quantity)

Lunch for baby – 11.30 to 12.30 pm
Try using whole grains like

 RAGI OR FINGER MILLET
 Broken wheat (daliya).
 Half basmati brown rice with half white rice.
 Soak them for about 2 to 4 hours in warm water before cooking. Discard the water.

Try one of the following

 DALIA KHICHDI (vegetable broken wheat food)
 SWEET PONGAL
 VENN PONGAL(skip pepper, hing)
 DAL KHICHDI with one of the vegetables: spinach, methi, pumpkin, carrot, ridge gourd, bottle gourd, tomato
 METHI KHICHDI
 TOMATO DAL KHICHDI (no veggies)
 POTATO RICE
 SWEET POTATO RICE (make the same way as potato rice, you can add a bit of jaggery instead of salt)
 PLANTAIN RICE RECIPE (raw cooking banana with rice)
 URAD DAL KHICHDI
 VEGETABLE OATS KHICHDI
 CHICKPEA TODDLER MEAL for toddlers not for babies
 INDIAN BABY FOOD with chickpeas and methi leaves (11 months, only for babies not having colic)
 Dal & mashed rice with TOMATO RASAM, RASAM made with RASAM POWDER
 mashed rice with MOONG DAL RASAM or dal ka paani (bassaru)
 Soft mashed rice withDRUMSTICK SAMBAR or SAMBAR (15 months and above,mash up the veggies along with the rice, try using homemade sambar powder)

For a lighter meal, if the baby has colic

 mashed rice with dal ka paani with a pinch of ajwain(strained dal soup)
 Soft Mashed rice with milk
 Mashed rice with yogurt (avoid this frequently)
 Soft Mashed rice & banana (if needed puree)
 Mashed rice with TAMARIND / DANIYA RASAM
 Soft cooked carrot, mashed rice with daniya rasam
 sabudana porridge with salt and ajwain (vaamu / carom seeds) powder
 rice porridge with salt and ajwain powder

Mid noon – 2.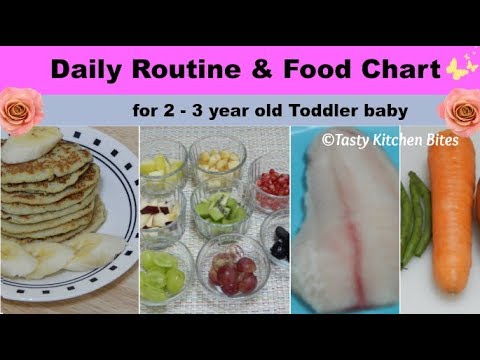 30 to 3 pm
Fruits or steam cooked mashed veggies
Evening snack for baby -5 to 5.30 pm
One of the following:

 Large serving of Milk
 whole grain cereal
 RAGI MALT WITH MILK (almond powder can be included)
 Millet porridge (will post the recipe shortly)
 ALMOND MILK with powdered corn flakes or nestum rice (stage 1)
 CARROT BABY FOOD (can skip almonds)
 CARROT MILKSHAKE or CARROT JUICE SMOOTHIE (babies above 1 year)

Dinner – 7 to 7.45 pm
Please Note:
Feeding late can cause indigestion and the infant may not sleep due to colic. Avoid feeding heavy foods. Dinner should always be light, nutritious, mostly vegetable based.

 For babies from 10 to 12 months prefer light foods from breakfast section. Avoid egg & nuts.

 Babies above 12 months : Any foods mentioned in the breakfast and lunch can also be served for dinner.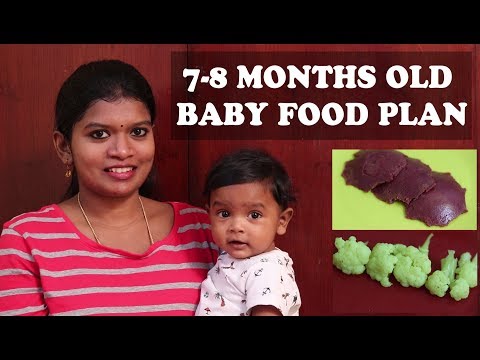 Other options
 mashed rice with dal ka paani (strained dal soup)
 Soft mashed rice with milk
 Mashed rice, carrot with daniya rasam
 rice porridge with veggies
 Rice with dal ka pani (bassaru) and light cooked vegetables.
 Soft Rice with tomato rasam and light steamed or cooked vegetables.

Bed time – 8.30 to 9 pm
Large serving of Milk. Make sure there is a gap of at least 1 hour 30 mins in between the completion of dinner and milk. For babies above 12 months: If the baby is still hungry after the milk, can feed some light crackers.

 
Related post: how to make ragi flour for babies or toddlers' porridge
 
Tips to increase the appetite in babies
1. Try to serve fruits 1 ½ to 2 hours before a meal. They tend to make the infant feel hungry naturally. Do not serve fruit with a meal.
2. Do not mix fruits with dairy especially milk.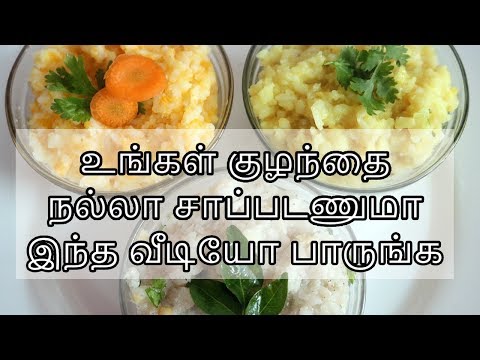 It leads to indigestion.
3. Babies need exercise, let them play and crawl or run around. Don't confine them to a small area. For toddlers / babies who can walk, a small walk in the neighborhood before a meal can make them hungry.
General Tips:
1. If you have a very fussy baby, avoid milk in the early morning and serve milk based breakfast mentioned in the table.
2. Serving bread or any other baked stuff to babies, leads to colic or bloating due to the ingredients like baking soda, powder, yeast etc.
3. Limit crackers or biscuits to only once a day, avoiding is however better.
About Swasthi
I'm Swasthi Shreekanth, the recipe developer, food photographer & food writer behind Swasthi's Recipes. My aim is to help you cook great Indian food with my time-tested recipes. After 2 decades of experience in practical Indian cooking I started this blog to help people cook better & more often at home.
Whether you are a novice or an experienced cook I am sure Swasthi's Recipes will assist you to enhance your cooking skills.
Follow Swasthi's Recipes
Sign up to receive awesome Swasthi's Recipes in your inbox *
Popular Recipes
Featured Recipes
The diet of a one-year-old child / What and how to feed a baby - an article from the "What to feed" section on Food.ru
Principles of nutrition for a child per year
If a child has 6-8 teeth per year, and he looks with interest into the plates of his parents , this does not mean that it is time for him to change to a common table. At the very least, the diet of a one-year-old child should be very different from that of an adult.
Adult food is often unbalanced, prepared in an unsuitable way for a baby, contains a lot of sugar, salt and spices.
Such food harms the growing organism. Therefore, first of all, build the right diet.
It is recommended to eat 3-4 times a day for 300-400 g plus 1-2 snacks between feedings.

From the first year of life, the baby can chew solid food.

If lactation continues, breastfeed until 2 years of age.

Avoid fast food and sugary sodas.
A one-year-old's diet might look like this:
8:00 - breakfast.

12:00 - lunch.

16:00 - afternoon tea.

19:00 - dinner.

21:00 - snack.
Advice
600 ml is the recommended amount of milk for a baby to drink daily.
If breastfeeding, feed your baby after waking up, in the afternoon after dinner, or before bed. You need to feed at the same time with a delay of 15-20 minutes.
Proper nutrition helps to form reflexes, which improves the absorption of nutrients in the body.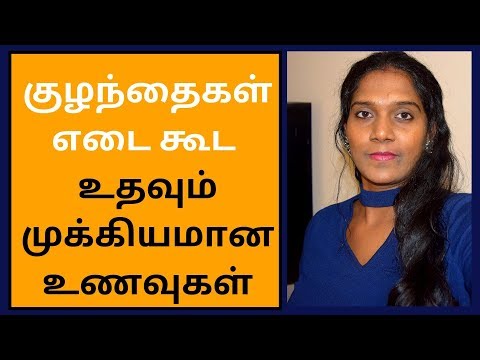 How much should a one year old child eat
A baby's diet should include 1000-1400 kcal per day. The calculation is as follows: multiply the weight of the child by 100 kcal.
The calorie content is distributed as follows:
Breakfast - 250 kcal;

lunch - 350 kcal;

afternoon tea - 200 kcal;

dinner - 200 kcal.
Healthy food contains enough vitamins, minerals and nutrients: proteins, carbohydrates and fats. It is necessary to include fatty foods in the child's diet: milk, butter, sour cream, cream. Fatty food promotes the absorption of trace elements in the body.
Interesting fact
10% of one-year-old children in Russia are overweight. They are not properly fed, they are allowed to eat fast food and drink soda. Obesity at an early age leads to vascular disease, heart disease, diabetes, mental disorders and other serious disorders.
Child's menu per year
Balanced menu includes specialty meals designed to meet the needs of children, plus "adult" foods: meat, fish, eggs, dairy products, fruits, vegetables, cereals, bread, pastries and legumes.
It is good to eat milk porridge for breakfast. It is a rich source of vitamins, minerals and fiber. Fiber is good for intestinal microflora: it regulates the balance of beneficial and harmful bacteria.
Meat is a source of animal protein, indispensable for a growing organism. WHO recommends that children eat 60–70 g of meat per day. It can be served as steam cutlets, meatballs in soup, or any other attractive form. Offal and meat products are harmful to a one-year-old child.
It is also desirable to gradually expand the vegetable menu. Vegetables contain many vitamins, minerals, trace elements and organic acids that are beneficial to the body. Gradually introduce boiled carrots, cabbage, zucchini, turnips, beets into the baby's diet.
Legumes are a source of vegetable proteins. Beans, lentils, green peas diversify the baby's diet. They contain useful trace elements, vitamins, as well as coarse fiber. Therefore, legumes need to be boiled and chopped in a blender.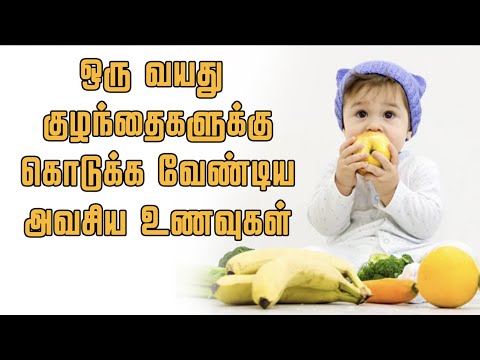 Beans should not be eaten too often either, as they cause bloating and, in rare cases, diarrhea.
Fruit diet improves immunity, especially in winter when the body is weakened. Fruit goes well with cereals or served as smoothies and juices.
Sugar and salt lead to nutritional imbalances, cardiovascular problems and obesity. Avoid cakes, pastries, chocolate bars and other sweets. Replace sugar with fructose, which is abundant in fruits, or honey.
What to drink? Water, lots of water. It is advisable to make sure that the child has drunk a glass of liquid after eating. He himself will not ask, because he still does not know how. When a one-year-old child is thirsty, he begins to act up. Sweet soda should be excluded from the diet of the baby.
What foods should not be given to a one-year-old child
Approach the baby's menu carefully. Do not rush to transplant him to an adult table. Among the forbidden foods for a one-year-old child:
Fried foods, including chips, snacks and fast food.

Meats and offal such as sausages and sausages, other than liver, heart and tongue.

Curds, ice cream, condensed milk, koumiss.

Mushrooms.

Products containing colorants and flavors.

Cream confectionery containing vegetable protein.

Carbonated drinks.

Concentrates like Doshirak.

Caramel and gum.

Pickled vegetables and fruits.

Spices and condiments, including ketchup, mayonnaise and other sauces.

Smoked products.
Advice
Buy food from stores labeled "Baby Food". The label often says for what age this product is intended. There are no additives, GMOs, artificially grown products and other things in baby food. Read the contents of the label carefully. Often unscrupulous manufacturers use false labels for marketing purposes.
What to do if the child does not want to eat
It is difficult to persuade children to try unusual food.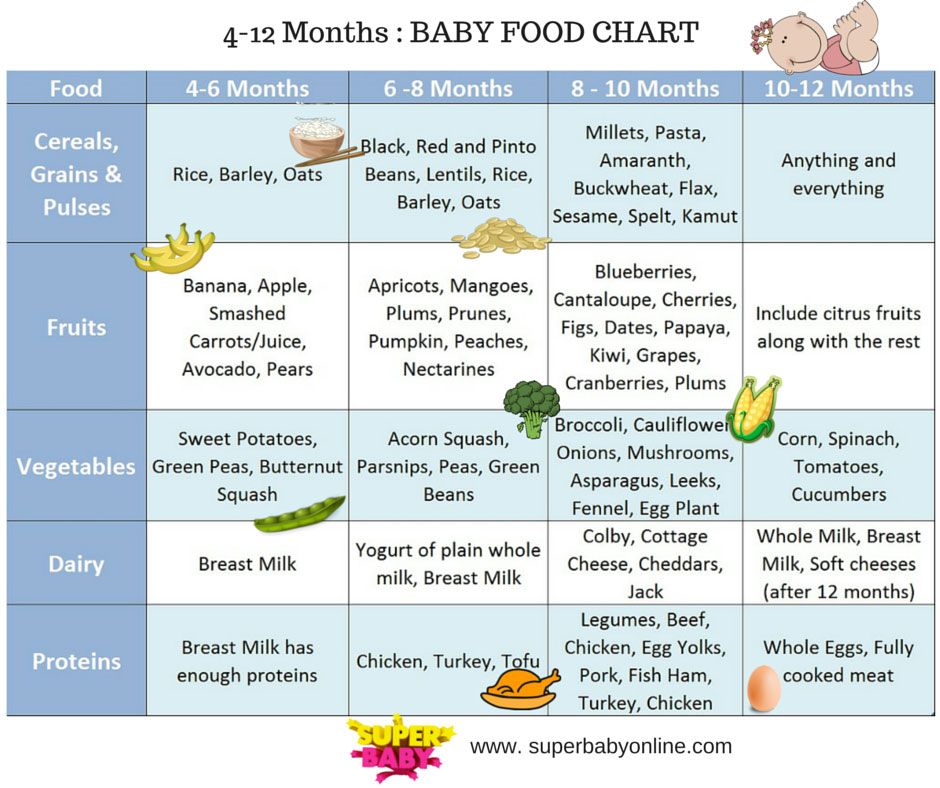 There are four ways to deal with this problem:
Lead by example before introducing new foods. When he sees that adults eat with appetite, he involuntarily wants to try it. But remember that the baby gets used to a new food only from the tenth time.

Try one new product at a time. A child needs time to get used to it. New food should be combined with what is already loved.

Don't force your child to eat something they don't like. Let him choose what he wants.

Food should be as simple and familiar as possible. Children do not like dishes with many obscure ingredients like casseroles.
Tip
Babies eat better when they are relaxed. Work up an appetite during a walk or after a game. Never teach children to watch TV or smartphones while eating. Eating should be extremely calm.
Benefits of pre-mixed formula
Don't be afraid to switch babies to formula instead of breastfeeding.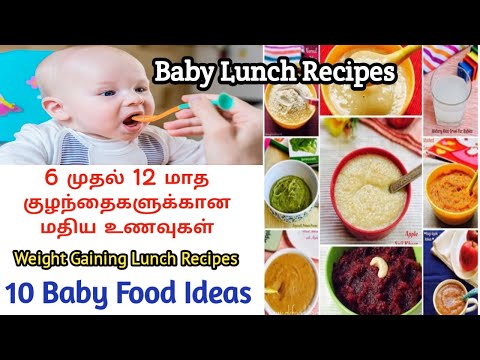 They benefit the baby's body, unlike, say, goat's milk. Goat's or cow's milk is too low in nutrients and high in protein. Its digestion increases the load on the gastrointestinal tract of the child and leads to obesity.
Three advantages of mixtures:
Contains polyunsaturated fatty acids that are beneficial for the baby's body.

Rich in probiotics and prebiotics, live bacteria that maintain normal intestinal microflora.

Give your child the necessary balanced intake of vitamins and minerals.
Tip
Formula will not replace breast milk.
What can be done?
Set a clear power mode. Make a menu for every day: breakfast, lunch, afternoon tea, dinner, snack. Write down the products and their quantity. The children's menu should be varied and balanced, contain sufficient nutrients, minerals and vitamins. Introduce new foods gradually and do not force the child to eat something that he does not want in a year.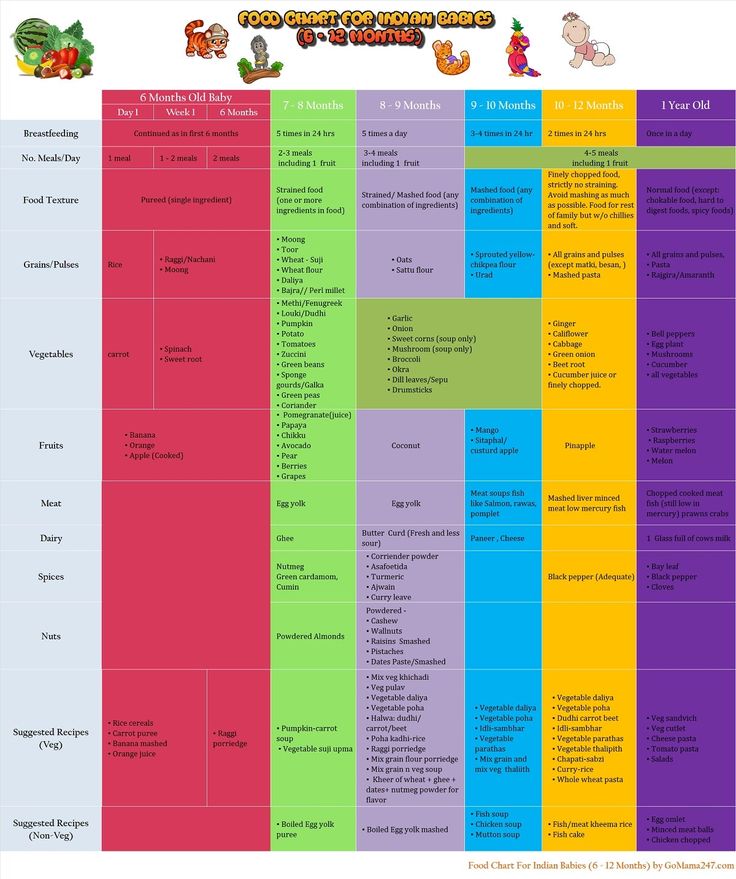 Read more about children's nutrition:
How to improve your child's health during the off-season. Simple tips from an expert

How to improve your child's appetite. Instructions for parents

6 healthy fiber foods. How to feed a child so that he is healthy
Diet for a one-year-old child: recipes
Compiling a menu for a one-year-old child
Compiling a diet for a one-year-old baby is not an easy task, because it should not only meet the principles of healthy nutrition, but also please the child . And what mother would refuse to once again please her children with delicious food and receive a satisfied smile in return? In our selection you will find several recipes that little gourmets will definitely appreciate.
Bacteria to the rescue
Dairy products will surely appeal to the baby, because they remind him of mother's milk. Many of them contain beneficial bacteria that form a healthy intestinal microflora and strengthen the immune system.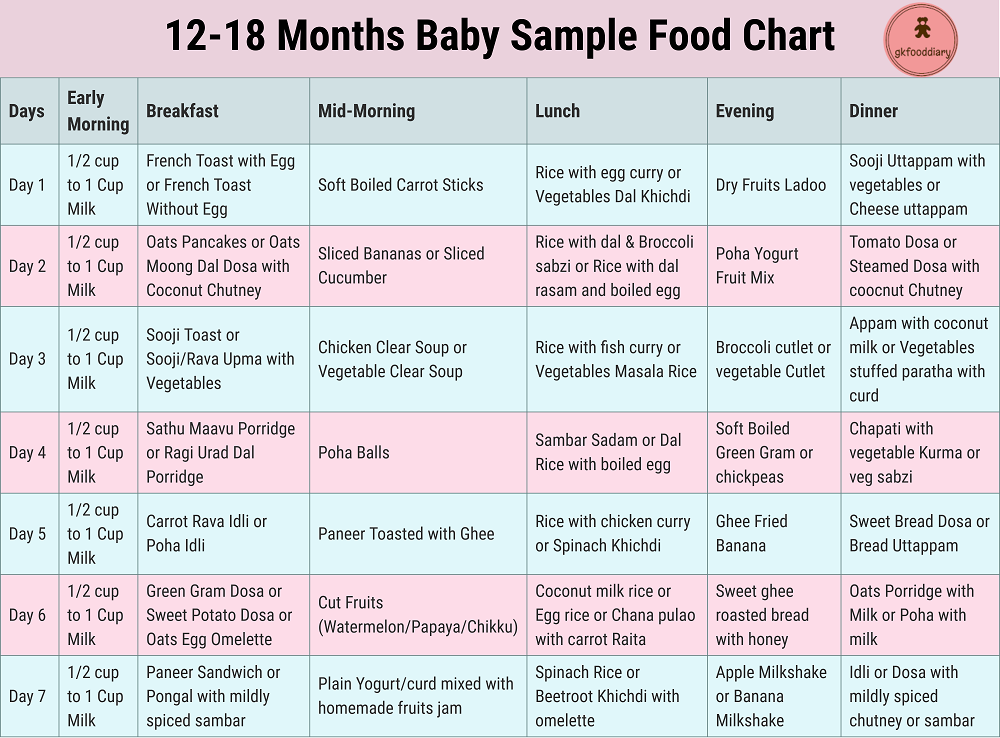 A one-year-old child can already be given low-fat cottage cheese, baby yogurt and kefir. And from these products it is easy to cook different dishes, such as casseroles. Mix 250 g of cottage cheese, 2 tbsp. l. semolina, 1.5 tbsp. l. honey, egg, 1 tbsp. l. vegetable oil, add a pinch of vanilla. We beat the ingredients into a homogeneous mass and put it in a baking dish, greased with oil. Put it in the oven at 180°C for 25-30 minutes.
Vegetable brethren
Vegetables are an obligatory element in the menu of a one-year-old child. For health and good mood, he needs to eat 180-200 g of vegetables per day. You can safely add zucchini, pumpkin, carrots and cabbage to the kids menu. But with beans, radishes and turnips, moms should be careful. They are saturated with coarse fiber and substances that cause gas formation. From vegetables it is most useful to prepare tender purees. Boil in lightly salted water 3–5 broccoli and cauliflower inflorescences, 100 g carrots and potatoes.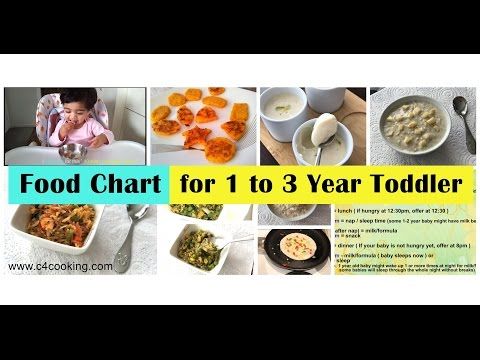 5 minutes before the end of cooking, break the egg into the vegetable mass and mix. It remains to beat the ingredients in a puree and dilute it with water.
Discovery of meat
Starting from the year one can and should add meat to the baby's diet. It is rich in proteins, potassium, magnesium, iron - elements indispensable for the proper development of a small organism. Here we give preference to lean veal and rabbit meat. It is best to cook steamed cutlets or meatballs from them. We will need 200 g of meat fillet, which we will chop in a blender with 1 small onion and 2 tbsp. l. butter. We combine minced meat with 1 grated carrot, 1 egg and 2-3 sprigs of greens, lightly salt. We form meatballs from the meat mass and lower them into boiling water for 10-15 minutes. These meatballs can be served in a light vegetable broth with vegetables.
Bird fantasies
Recipes of poultry dishes diversify the diet of a one-year-old child. Turkey and chicken are considered ideal options for first foods.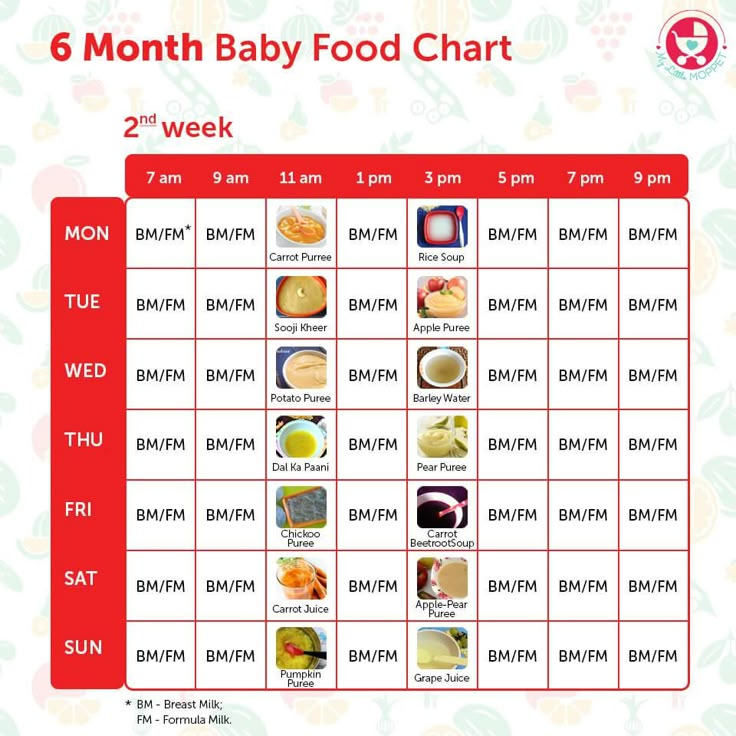 They make delicious meat purees and pâtés. Boil 250 g of chicken fillet in lightly salted water and grind it in a meat grinder. We cut the onion and carrot into cubes, pour them with 50 ml of chicken broth and simmer until they become soft. We combine vegetable and minced meat in a bowl, put 50 g of butter, a pinch of salt and mix, puree in a blender. Such a pate can be given to the baby separately or spread on a slice of bread.
Fish trick
Don't forget about fish when planning a menu for a small child. Omega-3 fatty acids are essential for the proper development of the baby's brain. And thanks to vitamin D, calcium and phosphorus, which are involved in the formation of teeth and bones, are better absorbed. The main thing is to choose low-fat varieties of fish: pollock, hake or cod. Boil fish fillet weighing 200 g in water and carefully select small bones from it. If the baby is naughty and does not want to try a new dish, you can hide the fish under a vegetable "blanket".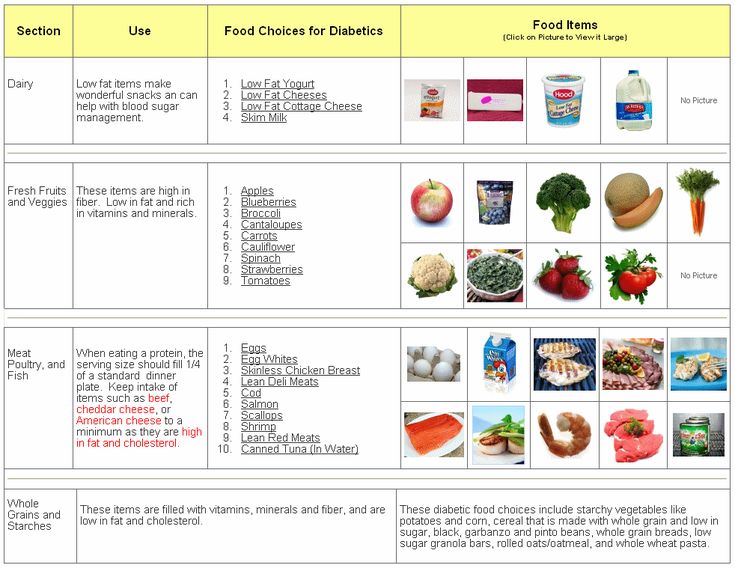 Cut into cubes and stew in water 1 carrot with 1 small onion and 2 cherry tomatoes. Put the boiled fish in a bowl, knead with a fork and cover with a layer of vegetables.
Introduction to soups
Proper nutrition of a one-year-old child will successfully complement light soups. This is a great opportunity to introduce children to pasta and cereals. You should start with vermicelli "cobwebs" or "stars". And from cereals it is recommended to choose gluten-free buckwheat, rice and corn grits. Boil finely chopped potatoes, half a carrot and a quarter of an onion in lightly salted water. We take out the vegetables, pour into the broth 2 tbsp. l. washed buckwheat and cook for 10 minutes. In the meantime, slightly knead the vegetables, add the tomato without the skin to them, return to the broth and continue to cook until the cereal is ready. For a richer taste, you can add 1 tbsp. l. oils and fresh herbs.
Fruit joys
Without fruits and berries, the diet of a one-year-old child will be incomplete.