Food for travelling with baby
Practical Tips for Managing Baby Food While Traveling
Your baby is ready to start eating solid foods and you have a trip planned. While preparing for your trip you might be wondering what the best way to manage baby food when traveling abroad is.
The easiest way to feed baby solids on your holiday is by following the principles of baby led weaning. Even if this isn't the route your family has chosen for introducing solids to your baby, with the right equipment and a little preparation, feeding your baby solids on the go is still quite manageable while traveling.
This post contains compensated links.
When to Introduce Solids to Your Baby
The most common age to introduce solids to a baby is around 6 months. Some babies might be ready or interested in food earlier or later than this, but this is a pretty typical age to start.
Breastfeeding or formula will still be the main source of food for your baby even once you start solids. It remains an important part of your baby's diet right through to 12 months old (and further, if you choose to breastfeed for longer).
When traveling with a baby eating solids, you'll want to ensure your baby is staying hydrated and continue to offer formula and breast milk on demand.
Also be prepared to see less as your baby is learning to eat solid foods. When you are feeding your baby solids on the go, you'll be giving your baby food a couple times of day, so it will take up a larger portion of your sightseeing time.
How to Plan Travel Food for Babies
Planning baby food when traveling abroad will really depend on how you choose to introduce solids to your baby. For some, baby led weaning is the right choice and this means far less preparation. You can feed your baby finger foods right off your plate.
This works especially well for travel food for toddlers who are used to eating different foods.
For babies who are brand new to eating solids and just figuring out how to eat, it will take a little more preparation. When you start your baby on solids, you often will introduce one food at a time to rule out any allergies.
If you are still in this stage, you can plan to stick to those foods or cereals that your baby is already eating. You can easily prepare warm cereal using one of these baby travel food warmers.
If you aren't doing baby led weaning, have a list of the foods your baby eats at home. For easy solid foods like bananas, avocados and bread, you can easily purchase those at your destination. For other traveling food for baby, like cereals or ready-made pouches, you can pack those in your luggage or your diaper bag backpack.
While you might want to prepare all homemade baby food for your baby, keep in mind that ready-made food is easier to travel with than homemade food and it will last longer.
If your baby isn't quite into eating finger foods, you can keep making baby food while traveling by traveling with a hand crank food mill to grind up food for your baby.
This baby food timeline is a great reference of what your baby can eat at different ages.
6 Baby Travel Food Ideas
In our experience, our babies ate less solids when we were traveling.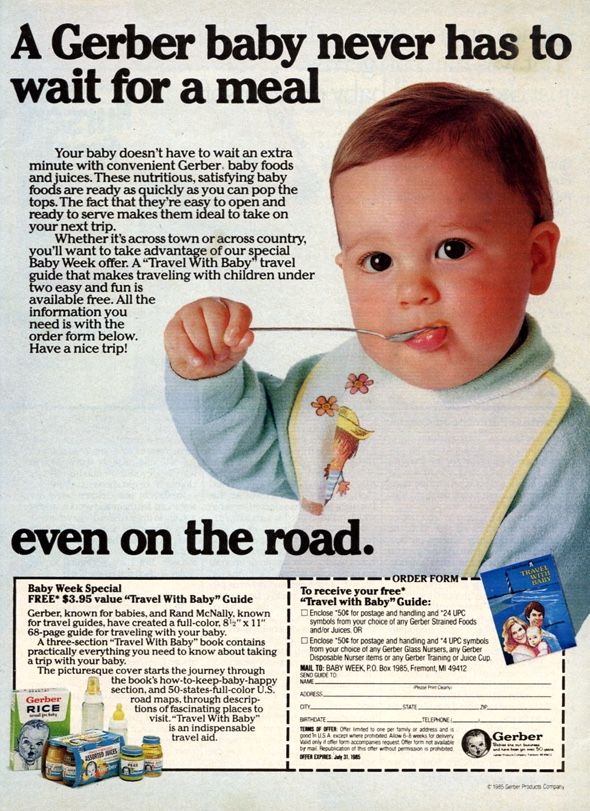 Perhaps due to the unfamiliar environment, the change in routine or less familiar foods. We still offered solid foods at each meal, but let our baby choose how much to eat.
You might also find that your baby is drinking breast milk more or drinking more formula. This is a great way to ensure your baby stays hydrated while traveling.
As for creating travel baby food, here are some of our favorite foods to feed baby while traveling:
Without question, some of our favorite baby travel food are easy to mash foods that don't require cooking like bananas, mangoes, avocado, berries.
Renting an Airbnb with a baby is a great way to get access to a kitchen. If you have access to a kitchen, you can cook soft vegetables (peas, carrots, sweet potatoes).
Depending on your access to other foods, other great options for cooking baby food while traveling are scrambled eggs, tiny bits of chicken, shredded cheese, cooked pasta, toast strips.
For traveling with a baby that is very new to eating solids, you can bring single-grain cereals usually fortified with iron and mix it with formula, breast milk or water. We find mashing up a banana in these cereals is a fun and yummy baby food while traveling.
If your baby is eating dairy, Greek yogurt is also another easy, nutritious and filling option for baby food while traveling.
You'll also want to have a plan for picky toddlers. We love these toddler breakfast ideas; the 'no recipe' ideas are perfect for traveling with a picky toddler.
In addition to having ideas for good baby food while traveling, do some research into your destination to determine if baby food is easily accessible. By way of example, this post on finding baby food in Japan discusses where to find baby food in a foreign country. If there's any doubt, you can pack ready-made pouches as a back-up option to feed your baby while traveling.
For shorter trips or road trips with a baby, you can travel with homemade baby food by packing a cooler with frozen purees to feed your baby on your trip.
13 Tips for Feeding Baby Solids While Traveling
Travel with baby food and the preparation of travel food for babies can feel overwhelming. It might not seem like it's worth traveling with a baby at this stage of your baby's development.
However, if you go into with the right expectations and a little preparation, we are certain you will find traveling with a baby eating solids to be just as enjoyable as any other time.
Here are our best tips for feeding your baby solids on vacation:
1. Bring a Travel High Chair
Be prepared with one of these best portable travel high chairs. Even if you are traveling in a country where high chairs are readily available, a travel high chair will be a life saver for feeding your baby in the hotel room or Airbnb apartment.
2. Prepare for the Mess
You'll be astounded at how messy babies can be when eating solid foods. Most of the food will have one destination and that will be the floor. In a hotel room, you can put towels or a sheet around where your baby is eating.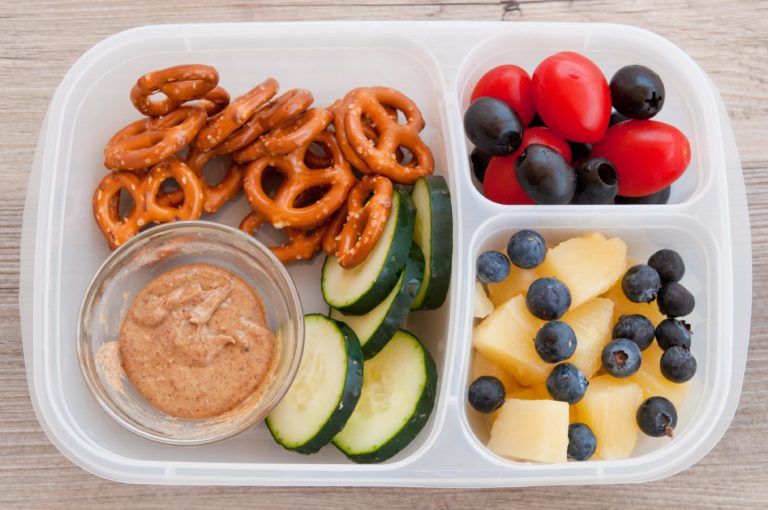 We traveled with a plastic table cloth many times and enjoyed how quick and easy clean ups were. It was also useful travel gear for feeding our baby or toddler in a park while out.
When you eat at restaurants with a baby, don't forget to tip your server a little extra for the inevitable mess you are going to leave behind.
3. Bring Baby Food Equipment
Bring any baby food preparation equipment that will make preparing baby food while traveling easier. Or for older babies, get them used to eating finger foods that you can serve off your plate. We also packed a reusable placemat that allowed us to put the finger foods down directly in front of our baby or toddler.
4. Bring Baby Food Containers for Travel
Bring along snack cups for travel or freezer bags so you aren't constantly trying to find new food to feed your baby.
5. Know Baby Foods That Work
Prepare a list of baby travel foods that you know your baby will love and eat while you travel.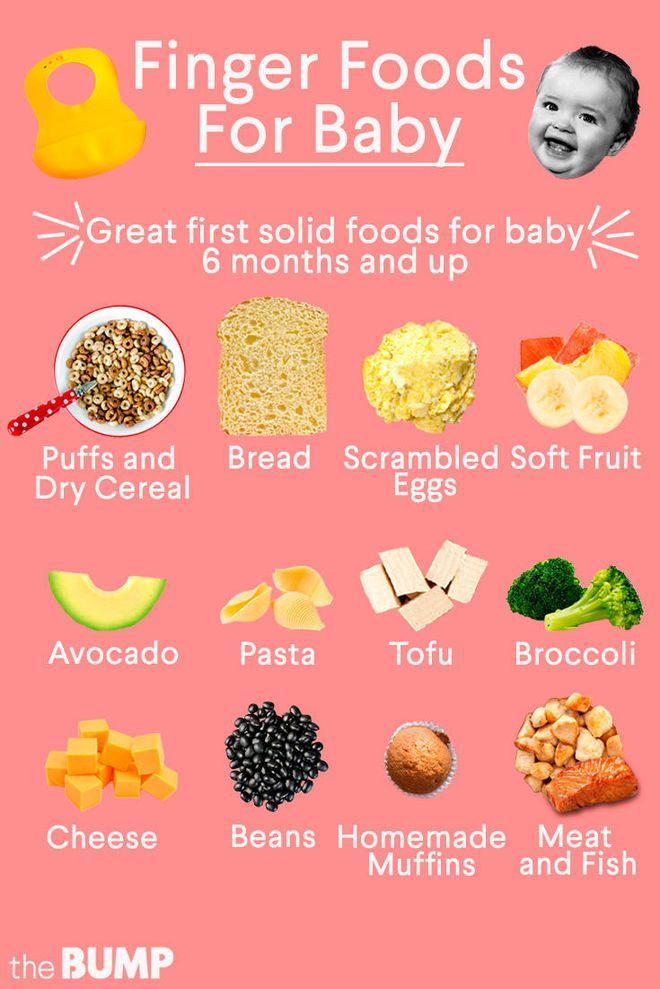 6. Manage Without a Kitchen
If you don't have access to a kitchen, going to a buffet restaurant or deli-style counters are a great way to get some steamed vegetables that you can mash for your baby. Another idea to easily get healthy vegetables for your aby while traveling is to order steamed vegetables as a side dish in a restaurant, then mash them up and feed to your baby.
7. Start New Baby Foods at Home
To expand the list of baby foods you can use while traveling, it's best to try new baby foods at home. Be sure to space the new foods a few days apart so you can rule out any allergies.
8. Bring Baby Food to the Restaurant
If you are unsure of what food your baby will eat at the restaurant, don't be afraid to bring your own baby food to restaurants.
9. Keep Your Baby Hydrated
Most importantly, while traveling keep your baby hydrated by offering breast milk or formula. Even if your baby is eating less solid food than at home, you'll know your baby is still getting the important nutrients they need.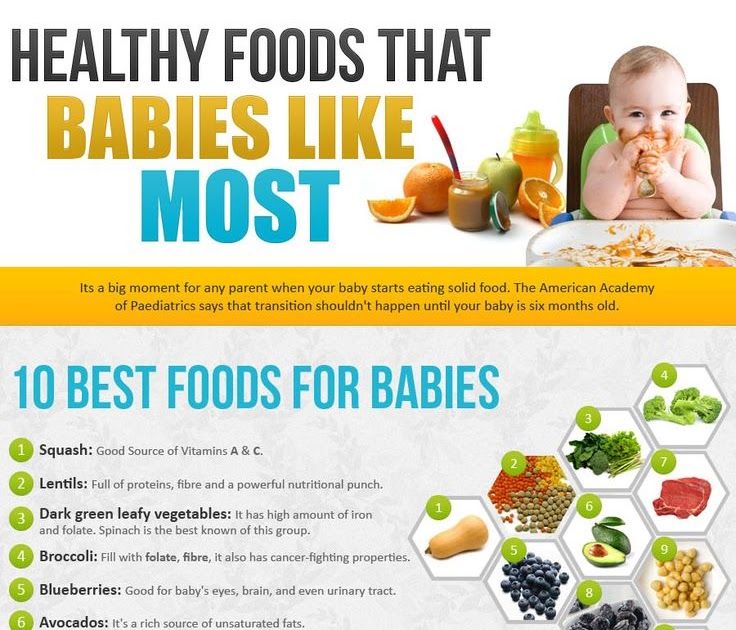 10. Follow Baby Food Safety
Make sure you have access to a fridge for any leftover baby food. Feed your baby out of a separate container to avoid any germs contaminating your leftovers. Bring a small cooler if you plan to bring food out with you for the day.
11. Feed Solids on the Go with a Stroller
Once your baby or toddler has been eating solids for some time, you can save some time baby feeding solids on the go if you travel with a stroller. We would feed very small pieces of fruit using the stroller snack tray while we walked. Don't worry, if your stroller doesn't have a snack tray, you can find these stroller accessories to add to your stroller.
Take extra precautions to watch your toddler to make sure she isn't putting too much in her mouth and avoid any foods that may be at risk of choking. Baby food pouches are a great option in this instance.
12. Keep it Simple Feeding Baby on Flights
For flying with baby food, we recommend keeping it simple.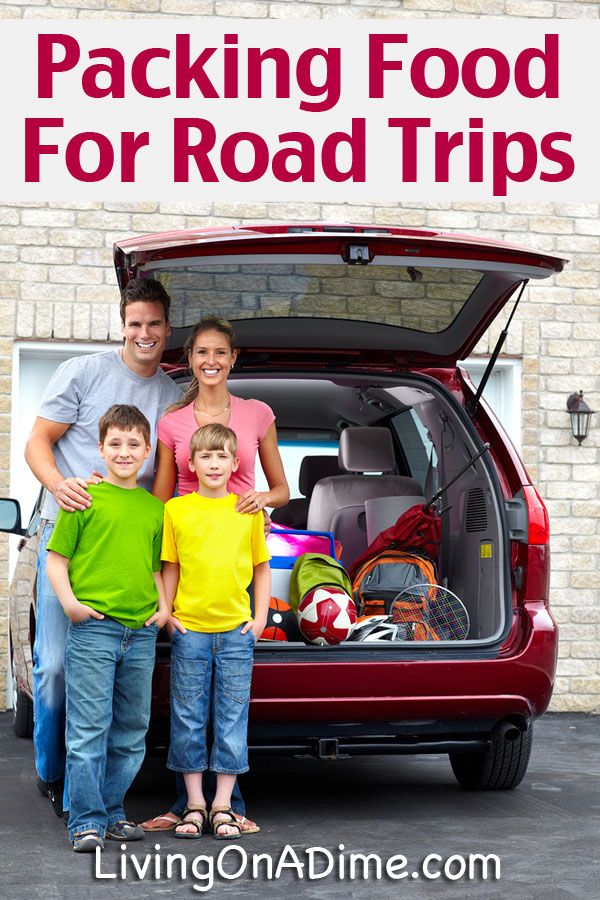 Pack some premade baby food for on the plane and don't forget some snacks for your baby or toddler.
You'll also want to breastfeed or have bottles ready to help with your baby's ears when flying with a baby.
See also: Breastfeeding on a Plane
13. Buy Fresh Produce Upon Arrival
Countries typically have pretty strict rules about bringing food (especially produce) across international borders. You'll have the easiest time by traveling with prepackaged food and make sure to declare it. If you are worried, then make sure to finish all your baby food on the plane.
What to Pack for Travel with a Baby Eating Solids
Wondering what to pack for preparing baby travel food? Here are our recommended products for feeding your baby solids on vacation. We've included travel baby food containers, baby food preparation equipment and even some ready made food and snacks to pack.
SHOP ALL DIRECTLY ON AMAZON
Find all these and more in our convenient Feeding Baby Solids on Holiday shopping list on Amazon.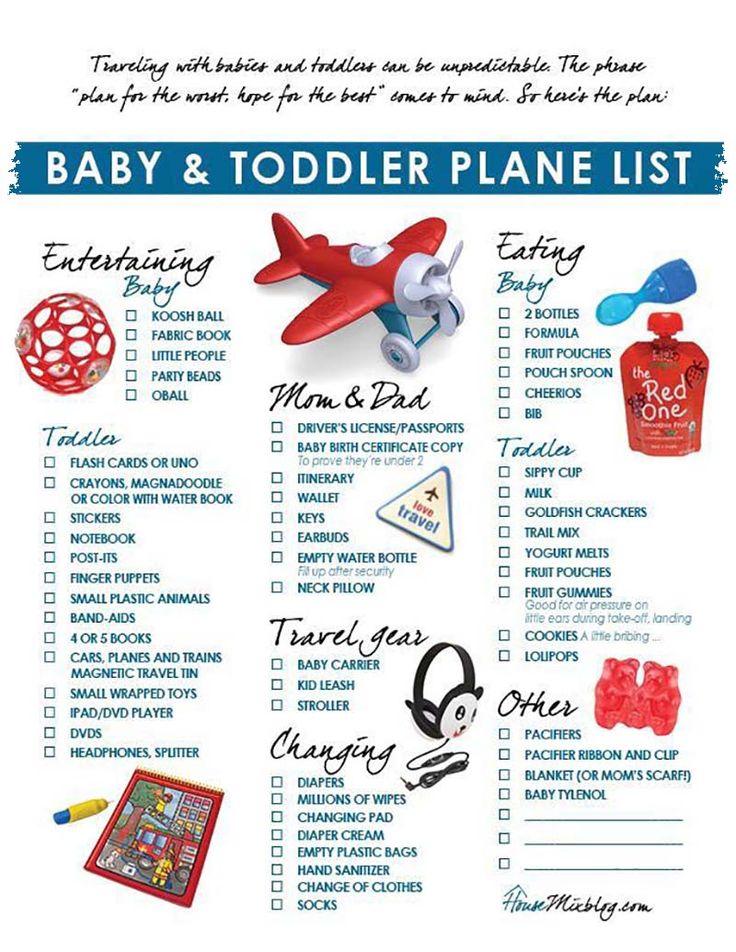 Frequently Asked Questions about Travel Food for Babies
How to prepare baby food while traveling?
If you have access to a kitchen, you can cook fresh steamed vegetables or fruits to mash up for your baby. Without a kitchen, cereals or foods that don't require cooking will be easier to prepare for your baby.
How do you travel with baby puree?
The easiest way to travel with baby puree is by using ready-made puree in jars or pouches. Alternatively, you can travel with your own homemade baby puree. Keep your homemade baby food cool by bringing it in a cooler with a gel or ice packs.
What can I feed my 1 year old when traveling?
Finger foods are the easiest to feed a 1 year old when traveling. Get your toddler used to eating finger foods off your plate. We like using a reusable place mat to offer food to our toddler when traveling.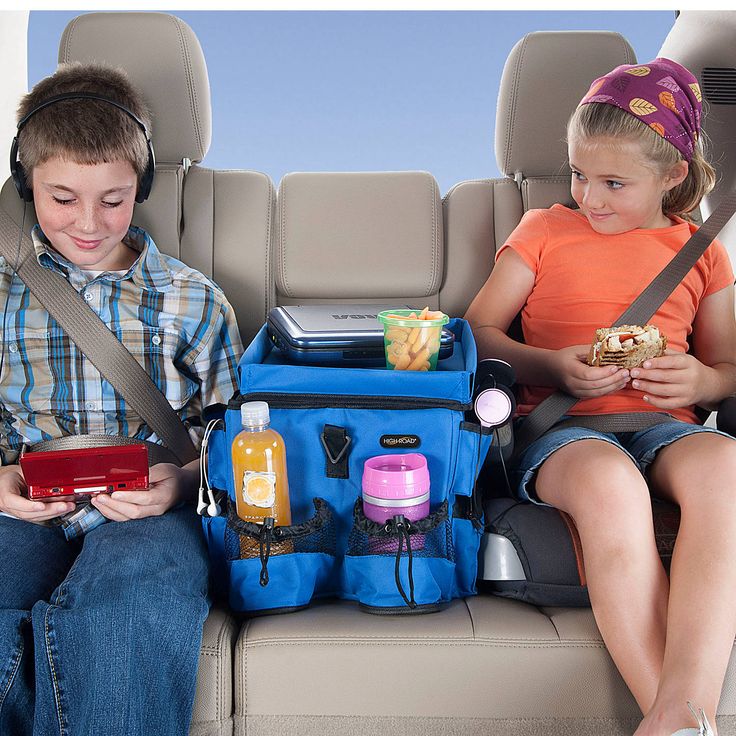 Can you take puree baby food on a plane?
Yes, you can bring baby food on a plane, including puree baby food. Whether it's ready-made pouches or homemade food, just be prepared to present it to the security officer when going through airport security with your baby.
How much baby food can I carry on a plane?
If you are flying with a baby or toddler who is under two years of age, you can bring baby food, formula, milk, water and juice in reasonable quantities that you would need during the flight. Unfortunately, the "reasonable quantities" isn't further defined, but it is exempt from the 3.4 oz or 100 milliliter restriction.
Additionally, you may bring gel or ice packs to keep your baby food cool on your flight.
Here's more info on taking baby food on the plane:
Baby Food & Airport Security – Canada
TSA & Baby Food

Can you take water on a plane for baby?
You can take water on a plane for baby, in reasonable amounts that you would need during your flights with your baby.

Make sure you present it to the screening officer at inspection.
Can you pack baby food in checked luggage?
Yes, you can pack baby food in your checked luggage. Prepackaged baby food is the easiest to travel with, just make sure it's well protected in your luggage and you declare it as required at customs.
Can you take baby snacks through airport security?
Yes, you can take food for your baby through airport security. All baby food, drinks, water, milk and formula need to be presented to the security officer.
Here's more info on taking solid baby food through airport security in Canada.
What's the best way to handle baby food and airport security?
When going through TSA with baby food, always present all liquids and baby food to the screening officer. The TSA will want to inspect baby food pouches and any other food or liquids you are bringing on the plane for your baby.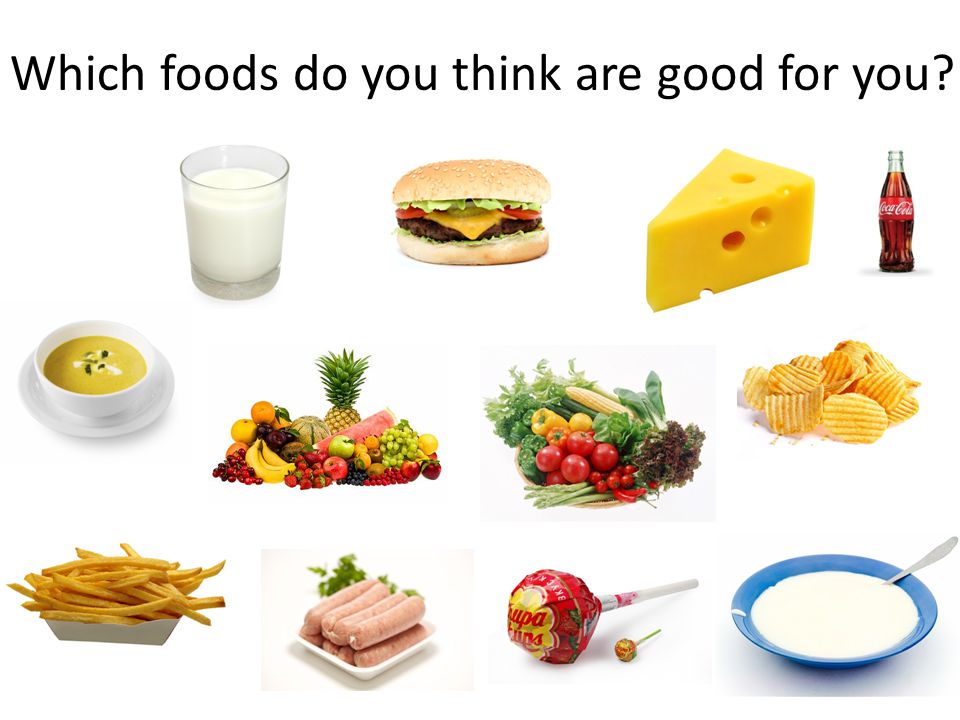 Here's more information on the TSA & Baby food.
Can you take baby food on international flights?
You can take baby food on international flights. For any fresh produce or other foods that you shouldn't be crossing international borders with, make sure to finish it before you get off the plane.
Can you take baby food through customs?
You should declare ALL food that you are bringing through customs, as required by the country that you are entering. This includes any homemade or ready-made baby travel food in your carry-on or checked luggage.
Shop all our recommended products on Amazon
Worried about what you might feed your baby while away from home? This post from Top Reveal has an excellent list of 21 Best Easy as 1-2-3 DIY Baby Food Recipes. I especially like the Avocado and Banana Mix since this can easily be done with just a fork!
Pin It For Later!
TRAVELING WITH BABY FOOD • IDEAS • PACKING TIPS & RULES
Sharing is caring!
Traveling with a baby who is weaning does need some forward planning, especially if you are flying with a baby and can't pop out to the shops to purchase some baby food, or whip up a meal in your kitchen. Traveling with baby food means also considering delays and how to keep food cool or heat it up. This post answers lots of popular questions about travelling with baby food, provides tips and ideas to make it easier for you and provides suggestions of easy baby food that travels well.
CAN I BRING BABY FOOD ON PLANES?
Table of Contents - Click to jump to a section
Yes, you can bring baby food on planes. If it is in your hand luggage and it is for your baby on the flight, then it is NOT subject to the 100ml/3-1-1 liquid rule set by individual countries. This includes water, breast milk, powdered milk, baby food pouches and jars. TSA state, "Baby food is allowed in reasonable quantities in carry-on bags. Remove these items from your carry-on bag to be screened separately from the rest of your belongings."
(If any liquid is for you, unless medically approved then it IS subject to the liquid rules if it is in your hand luggage.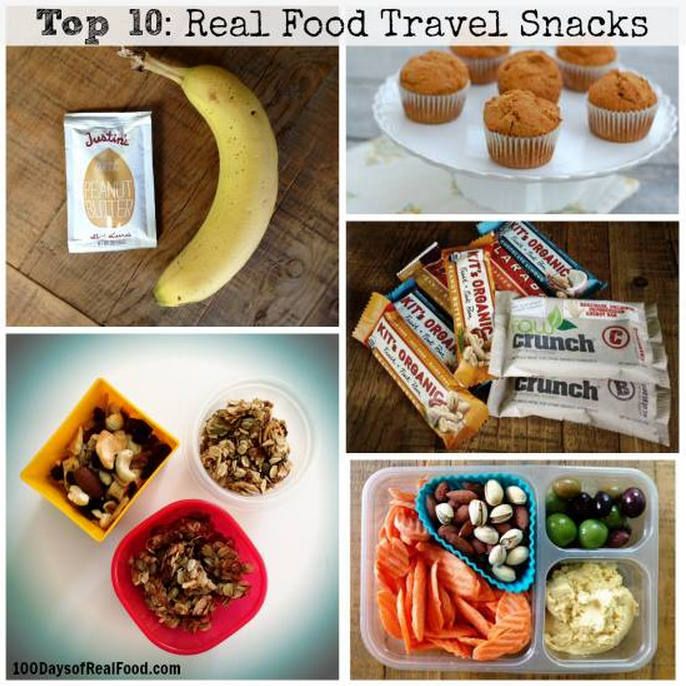 ) 
The TSA also state the below if you are traveling from a USA airport. However, these rules are NOT applicable worldwide, so do check the airport rules in the country you are flying from before you travel as some are very different – particularly with the allowance of ice packs and/or traveling with frozen breast milk!

Formula, breast milk, juice in quantities greater than 3.4 ounces or 100 milliliters are allowed in carry-on baggage and do not need to fit within a quart-sized bag. Remove these items from your carry-on bag to be screened separately from the rest of your belongings. You do not need to travel with your child to bring breast milk.
Ice packs, freezer packs, frozen gel packs and other accessories required to cool formula, breast milk and juice are allowed in carry-on. If these accessories are partially frozen or slushy, they are subject to the same screening as described above. You may also bring gel or liquid-filled teethers, canned, jarred and processed baby food in carry-on baggage. These items may be subject to additional screening.
While there are restrictions on the liquids you can take on a plane, they do not apply to food or milk for your baby. All airlines do permit baby food and milk to be brought onboard the plane. If you cannot find specific information on your airlines website, then you will usually find it on your departing airports website in the security section as exemptions to the 3-1-1/100ml liquid rule. Most airports/airlines stipulate 'reasonable quantity' or 'enough for the journey'.
Airline provided baby meals and child meals
Some airlines provide (on request only, at least 24 hours in advance ) special meals for babies and children. For babies under two this is usually pureed baby food. You cannot request anything else for this age. For children over two, you can request a children's meal. For children under two, you should always make sure you have enough food and drink for them.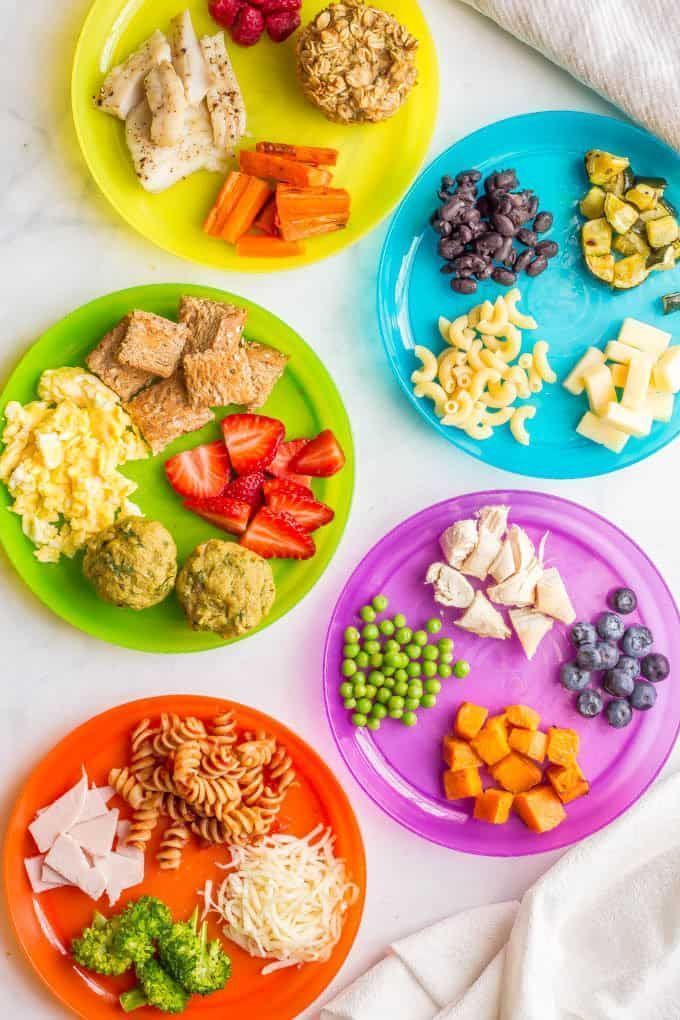 Baby food and travel snack ideas
If you need to bring some of your own travel snacks or food for your baby, some easy ideas include:
TRAVEL FOOD FOR BABIES
BEST TRAVEL SNACKS FOR TODDLERS AND BABY LED WEANING
The great thing with the baby travel food and toddler travel snacks below, is that the majority is minimal mess (if there is such a thing with BLW!) and incredibly easy to organise for travel.
Raisins – or other dried fruit
Cheese crackers
Fruit squeeze pouch – apple is usually a popular one.
Blueberries
Toast strips/soldiers – Cut into strips and spread a little butter on.
Cooked pasta – Convenient for snacks on the go or as a full meal. Once up in the air, ask a flight attendant for a cup of hot water and you can warm it up. Add cheese or fresh vegetables!
Mini sausages – make easy finger food for older kids.
Rice cakes
Homemade muffins – Choose a baby friendly recipe with no honey and no added sugar besides fruit. You can freeze muffins and pull from the freezer anytime you need in a hurry.
Bananas
Granola bars
Satsumas
Cucumber and carrot sticks
Roasted Veggies
Thawed peas (from frozen) – Just take directly from your freezer and pack and go! They will need a short time to defrost to be ready to eat but the coldness will help keep everything else fresh too.
Tofu strips – Pan fry tofu 1-2 minutes each side, then cool and pack.
Bread sticks
Porridge pots
Cereal hoops
Cheese – you can grate or shred it into fine pieces before you fo for baby to easily grab.
Pancakes (with 3 ingredients) 1 ripe banana, 2 eggs, 1/12 teaspoons of coconut oil mixed together and cooked on a frying pan/skillet on a low heat. Once cooled they are ready to go.
Anything that is fresh, remember to leave on the aircraft or check the countries customs laws. For example, fresh food of any kind is NOT allowed into Australia or New Zealand.
FOODS TO AVOID
Avoid candy, lollies and chocolate etc as a hyper kid on the plane is zero fun! The only exception is for older kids (when the choking risk is low) with a lollipop for top of descent – in case they find the ear pressure uncomfortable.
Some airlines may announce that food containing nuts cannot be consumed due to a passenger with an extreme allergy, so do not bring them just in case you can not use. Obvious no gos include whole grapes, jelly cubes, marshmallows or anything that could bloke an airway or large chunks which could be a choking hazard.
Remember many food products must be declared in certain countries. Always look at the customs card and if in doubt, bin it or declare it. I've always declared baby powder formula, even opened and have been allowed it.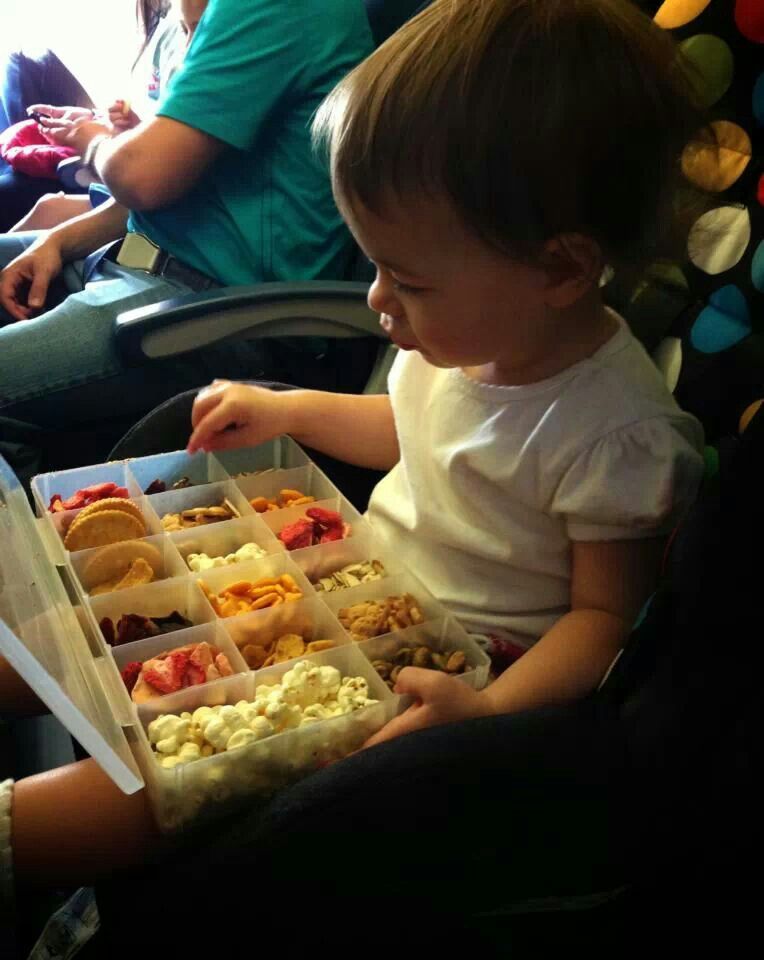 Countries like Australia will not let you bring any fresh produce in. Please check the latest customs laws.
PACKING FOOD FOR TRAVEL
Before you decide on the types of food for traveling, you will need to consider a few things:
How are you traveling?
Is there any cold storage available?
Can you easily get ice?
Have you enough food to cover delays?
What space do you have available in your case?
Always pack more than you think you'll need. Kids' love to snack when on the go!
Do you need portable travel blender for weaning babies or to make smoothies?
HOW TO KEEP FOOD COOL & HOW TO PACK BABY FOOD FOR TRAVEL
To keep the food fresh in my hand luggage, I take frozen gel packs from home AND empty Ziploc bags. Be aware some countries security laws may not accept icepacks/coolpacks/ gel packs to keep the food cool through security. Check at the check in counter if they are allowed and if you are caught out, pack the frozen gel packs in your suitcase and then use your Ziplocs to fill with ice from a cafe once airside and again from the crew onboard the plane. (If you are traveling within the USA or from the USA the TSA rules for baby food DO permit cool-packs and gel pack use in your hand luggage. They will also permit frozen food. The UK will also allow frozen gel packs to keep baby food cool only)

If I am unable to use a frozen gel ice pack in my hand luggage, I always pack a couple extra in my main suitcase – that way they can be frozen at my destination and be used on day trips from the hotel to keep food cool.

An insulated food bag can then be used to place everything in for your baby. Travel food is then ready to go!
BEST TRAVEL FOOD CONTAINERS FOR BABIES AND TODDLERS
When flying with baby food or baby milk, it's always best to first check airport security rules first for the types of travel baby food containers you can use – as they can differ. Where some airports will allow flasks, others won't and some do prefer clear containers for transporting breast milk. eg at London Heathrow, "At London Heathrow Baby food or baby milk: breast milk can be carried in the cabin; when it is stored in a clear, transparent container or bag.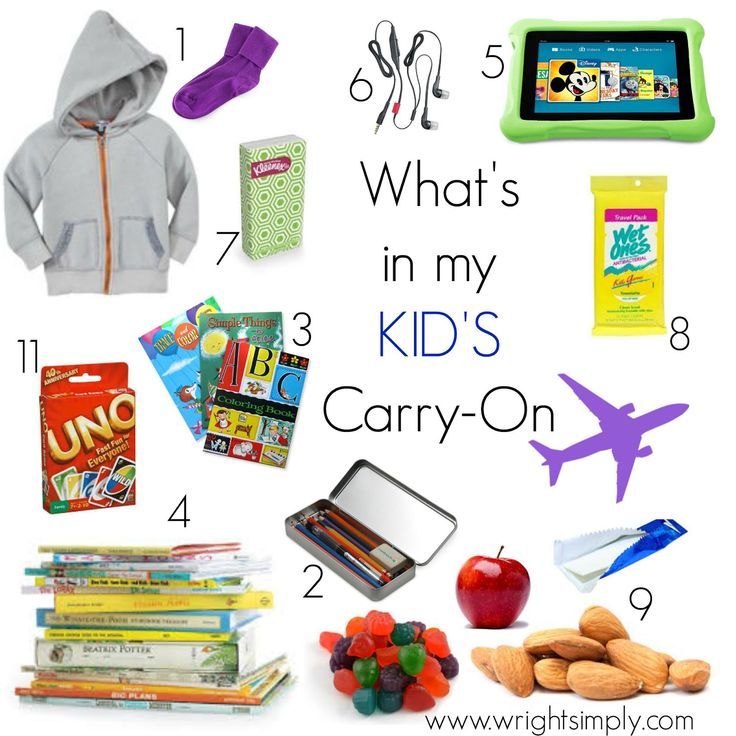 Flasks cannot be permitted."
When you are packing travel food, especially homemade baby food, it's harder to get replacements, so to avoid tears and tantrums, never put all of one type of food in once container, but spread it out over two, just in case of an accidental spillage. If your baby is doing baby lead weaning (BLW), or you have a toddler, it's definitely easier to give them just a small amount at a time. For older children, Bento Boxes work well as you can pack a selection of items and keep it all in one place. Here are some of the best travel food containers for babies, toddlers and older kids.
Bento Boxes: You can buy great 'bento' style organizer boxes which can hold a variety of travel snacks for older children. These basic stackable Bento Boxes are affordable and fit about 1/2 a cups worth of food in each section.
Snack Catchers: Munchkin snack catchers are great to stop toddler and older baby spills on the go. They will get plenty of use whether you are on a long road trip with kids, an outing to the park or on a flight.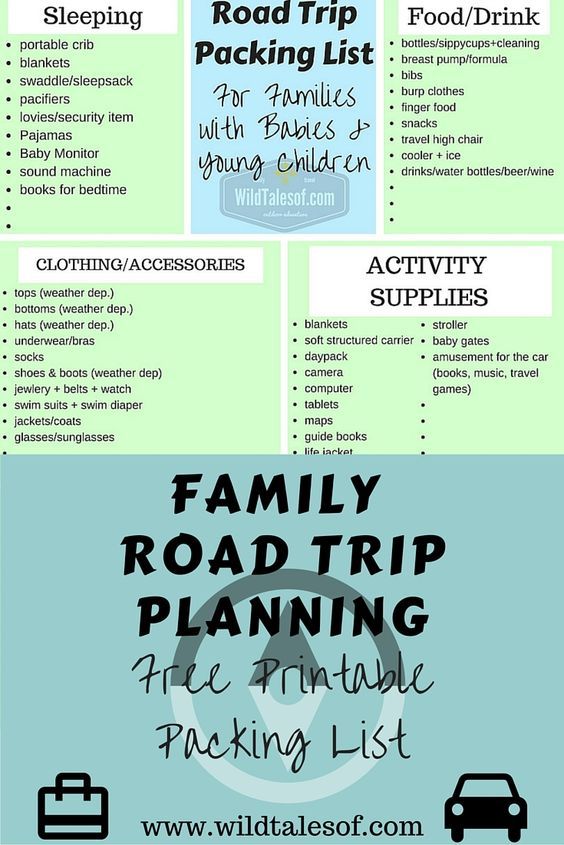 Collapsible Snack Containers: Collapsible snack containers are great for travel for obvious reasons, they save space!
Reusable Pouches: If you make your own baby food or want to fill with yoghurt, smoothies etc, these re-usable pouches are perfect for traveling with baby food.
HOW TO PREPARE BABY FOOD WHILE TRAVELLING? 
Preparing baby food while traveling is not as cumbersome as you may think. Whether you are on a road trip with a baby or need to whip up something homemade in your hotel room, you can use things from home to help. Hotels and restaurants are often used to such requests and will help, but if they are busy or where you are staying doesn't have round-the clock room service, then bringing a small portable rechargeable blender can be a lifesaver to puree some veggies and fruit quickly. If you don't want to pack a portable blender, then whole foods like bananas, ripe pears, mangoes or avocados can be mashed up immediately wherever you are to make instant baby food while travelling.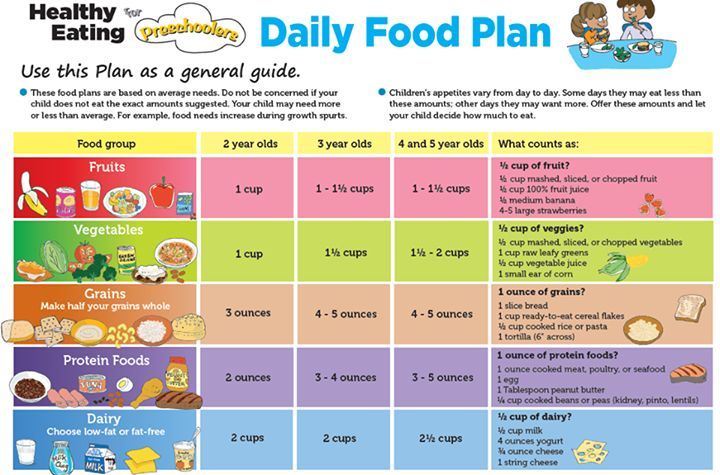 Once out about food can be kept warm in an insulated food jar or thermos which is great if you are for a day trip or excursion. If flying, check first as not all airport security will allow flasks.
OTHER USEFUL ITEMS FOR TRAVELING WITH BABY ON THE GO
Bibs – a wipe clean bib is ideal for on the go.
Baby Wipes/Washcloths
Travel Booster Seat
Safety Tips When Feeding On The Go
Do be mindful of choking as you would at home. It is harder to feed in an airplane seat, but try and keep a good view of babies face whilst you are feeding them. If they can sit in someone elses lap, this can help. Wherever you are, keep them sitting upright whilst eating.
Pin these tips and travel baby food ideas for later?
If you have enjoyed this post and found it useful, here are some ways you can say thanks and support Flying With A Baby 
1. Click here to buy me a virtual coffee (thank you so much!)
2.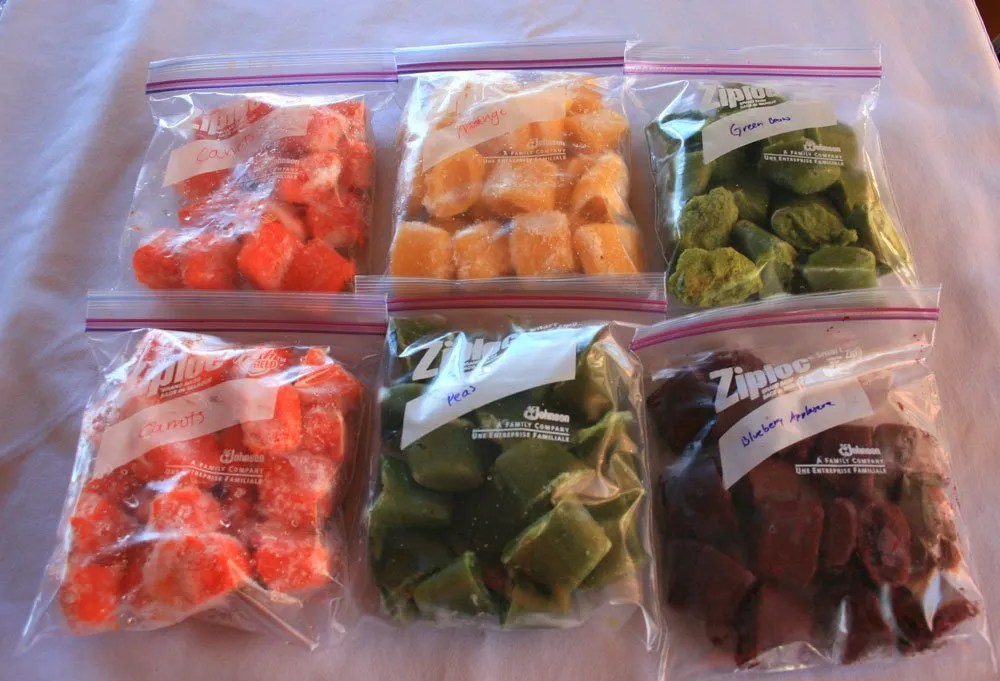 Join our  Family Travel Forum: TRAVEL WITH KIDS WORLDWIDE Facebook Group here which includes lots of ideas & tips for things to do, places to visit around the globe and more with input from members who live or visit these places regularly.
3. Click here to sign up for the latest family travel tips, guides and competitions. 
3. Share this post with your friends. 
4. Follow Flying With A Baby on the following platforms for exclusive content :
Thank you for your support as always. 
Sharing is caring!
What to feed a child on vacation: advice from a pediatrician
Summer is in full swing and the long-awaited vacation is just around the corner.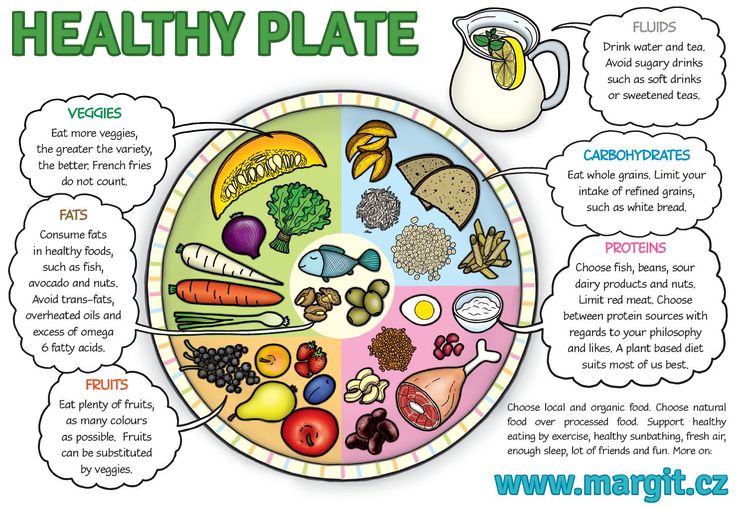 Ahead of the sea, the sun, a variety of delicious food and unforgettable days full of new experiences. Many parents are no longer afraid to travel with children and go on vacation even with babies, because now almost all hotels provide excellent conditions for relaxing with a child of any age, and young travelers can be found at almost every step. But to feed a child on a trip so that it is tasty, healthy, varied, and most importantly, safe is not an easy task. Any, even the best and most desired vacation, can be overshadowed by poor health, digestive problems and even food poisoning. To avoid this, it is important to properly organize the food of a small traveler on vacation. And it's not as difficult as it might seem at first glance.
Today we will talk about how to feed your baby so that your vacation is not spoiled by health troubles. What to take with you on the road? Is everyone's favorite buffet dangerous for kids? What to feed the youngest adventurers? The pediatrician, gastroenterologist of the SMITRA Clinic, Maria Nikolaevna Karasenko, will tell us about all this and not only.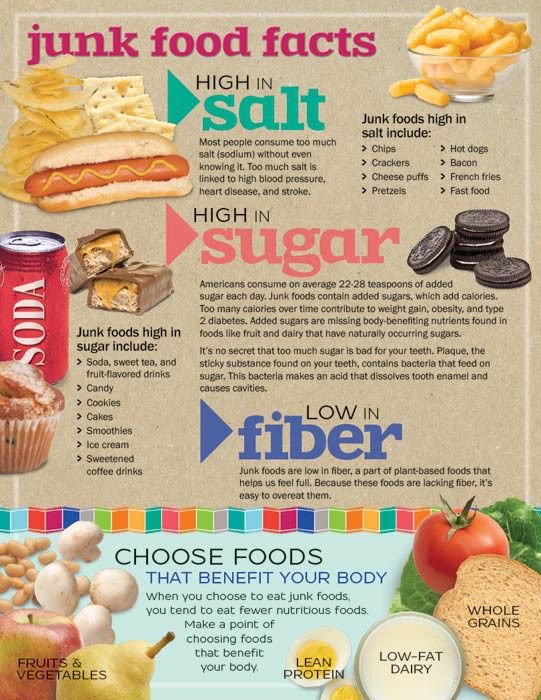 Let's go on the road
It doesn't matter what you travel on - by plane, car or train - you need to think about the nutrition of the child in advance. If the baby is breastfed, of course, there is no need to worry, because food is always with you. The only thing that a nursing mother should not forget about is that any changes in her diet can affect the well-being of the baby. Therefore, it is necessary to maintain the usual diet, not to use unfamiliar and allergenic foods.
If your baby is bottle-fed, be sure to bring baby water that does not need to be boiled, sterile bottles and regular formula. You can heat water to the desired temperature in a cup of hot water both on the plane and on the train.
If your baby is already receiving complementary foods, take well-tested jars of vegetable, fruit and meat purees, preferably in soft packs, and don't forget enough baby water.
Do not introduce the first complementary foods or new foods into your baby's diet before or right on vacation.
Also, formula-fed babies do not need to introduce new formulas during or before a trip.

For a snack, older children can take fruits, nuts (for kids over 4 years old), vegetable sticks, bread or crackers, a boiled egg, dryers, dry cookies (like a biscuit), sweets - candy without sugar. If there is a cooler bag in the car (the conductors also have it on trains), then take boiled meat (not sausage!), Boiled buckwheat or pasta for the first time.

On vacation
Before the trip, we advise you to prepare and study the infrastructure of the place where you plan to relax. This can be done using applications of popular mapping services. Open the maps and see which stores are located near your intended place of stay. Then go to the website of these stores and study the assortment: which of the usual products you can buy on the spot, and which you will have to bring with you. After all, in some countries in stores there may not be not only the usual, but also more or less suitable products for feeding your child.
If the baby is bottle-fed, it is better to take the usual formula with you in an amount greater than necessary for the days of the trip. The same goes for complementary foods. It is better to take proven jars of vegetable, fruit and meat puree with you. Of course, the luggage will become heavier, but the health of the baby will certainly be safe.
Further recommendations depend on whether you are staying in a private apartment with a kitchen or in an all-inclusive hotel.
If you prefer to cook on your own on vacation, then be as careful as possible when buying products - vegetables, fruits, dairy products, meat. Buy products in the market only from sellers who have a quality certificate. The smallest travelers may need a mini blender to prepare their meals. With older kids it's easier - chicken, potatoes and carrots are sold in any country in the world. To prepare healthy steamed dishes, you can take a steamer insert into the pot with you. This very inexpensive and compact gadget will help you prepare the most healthy and delicious dishes at no extra cost.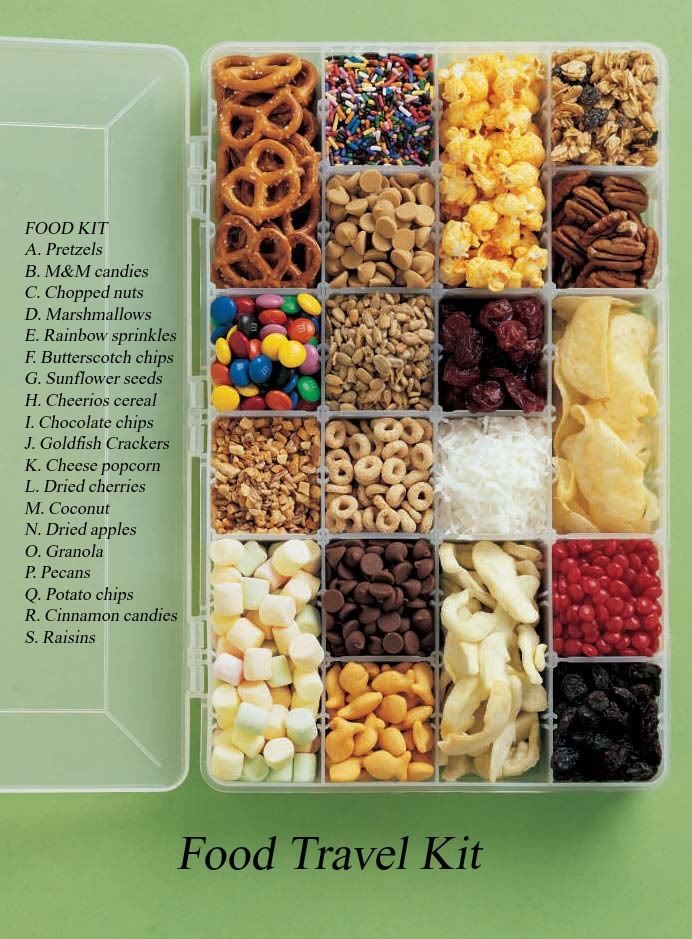 For example, fresh fish bought on the seashore, in just 20 minutes of steaming, will turn into a full-fledged, healthy and very tasty lunch or dinner.
Everyone's favorite buffet is, of course, convenient and very tasty, but not always suitable for children's food. Firstly, an unlimited amount of food threatens with overeating and, accordingly, problems with digestion. Secondly, buffet tables, as a rule, have a lot of tasty, so loved by children, but unhealthy food - fast food, sweets, carbonated drinks. Therefore, it is necessary to agree with older kids that french fries are not a permanent dish on your table, but a rare treat, the same goes for soda and confectionery. Often there are dietary products on the buffet - omelettes, cereals, steam dishes, bread, cheese, boiled eggs, freshly squeezed juices, etc. For a young traveler, this is the best food option. Such a diet will help the baby to be full, active and not experience digestive problems.
After a hearty meal, do not eat watermelon and melon "on top", this threatens with serious indigestion.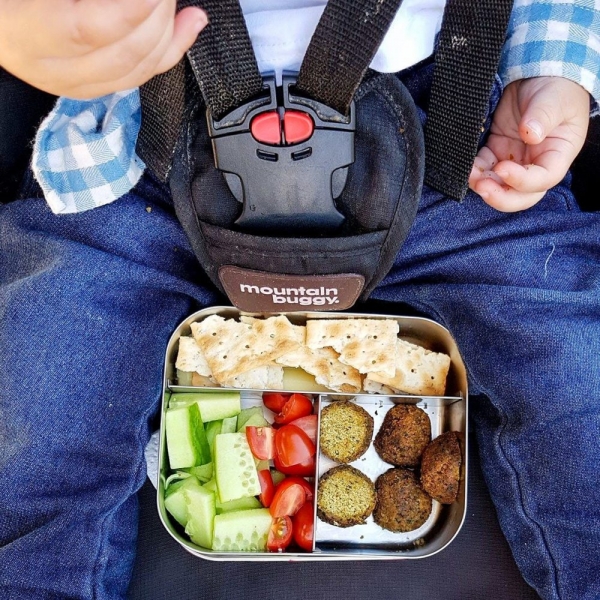 It is better to leave these products for a snack as a separate dish, and then they will only benefit.
If you eat in restaurants, order dishes for children in the most gentle processing - steamed, boiled, baked, but not fried. Don't forget about allergies! If the child has a reaction to some foods, ask them not to add them to the dish.
Give any new products (exotic fruits or seafood) even to grown-up children gradually, "a little bit" and carefully watch the reaction.
The main thing in any trip and in any country is hygiene. Wash your hands often, do not drink tap water, use only bottled water for drinking and eating!

Visiting grandma
What if your grown-up child went to rest not to the sea coast, but to his beloved grandmother in the village? Is it necessary to take care of his nutrition in this case? Of course you do. Grandmothers are so fond of pampering their long-awaited, beloved grandchildren, so they can not limit their use of sweets, fast food or the same soda.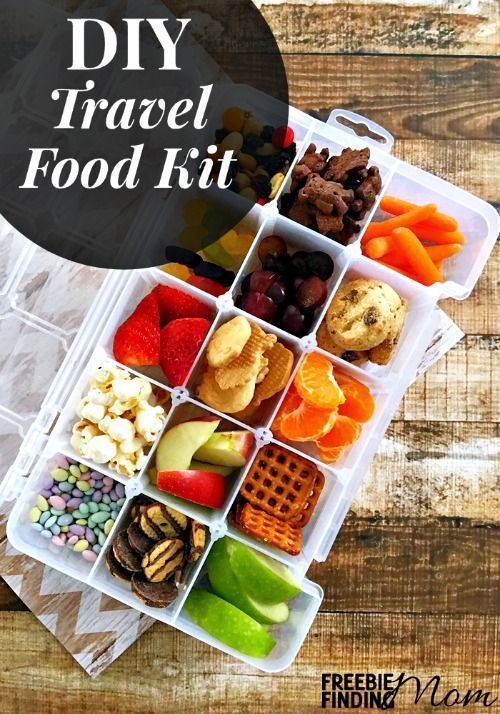 Such food can hardly be called healthy, so it is necessary to agree on the amount and frequency of eating junk food. Ask your grandmother not to feed the child with sweets from the store, but to offer more berries, fruits, or homemade cakes, where the amount of sugar can be adjusted independently.
Also, in order to avoid problems with digestion, ask your grandmother not to fry fatty pancakes and pancakes too often, especially in combination with fatty homemade sour cream (it can be used in the same way as butter).
If you plan to eat homemade milk, ask your grandmother to boil it (minimum 2 minutes). Homemade unboiled milk can cause serious infectious diseases, up to tick-borne encephalitis, if a cow or goat has been bitten by an infected tick.
Self-grown berries, fruits and herbs are a storehouse of vitamins and microelements. But do not forget about hygienic treatment - before eating, we wash all fruits and berries well with running water (especially strawberries, which are often heavily soiled and can cause a serious infection).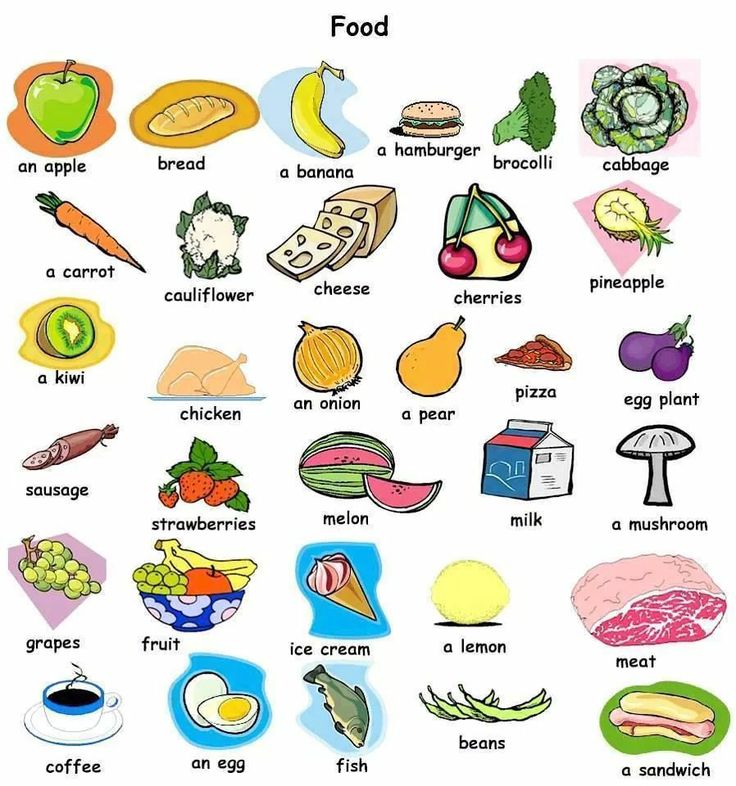 And in order to travel more calmly, do not forget about buying medical insurance when traveling abroad, and when traveling in Russia, be sure to take an insurance medical policy and a child's birth certificate.

Of course, it is almost impossible to guarantee that a trip with a small traveler will go smoothly. As well as to provide for absolutely all the nuances of traveling with a child or his vacation with his grandmother. But by following our simple recommendations, you can significantly reduce the risk of possible problems and truly relax.
We wish you a healthy holiday!
The material was prepared with the participation of a pediatrician, gastroenterologist of the Clinic "SMITRA" Karasenko Maria Nikolaevna.

© 2010-2021 SMITRA.

All rights reserved. No material on this site may be copied or used without written permission, except for private, non-commercial viewing.

Feeding a child while traveling.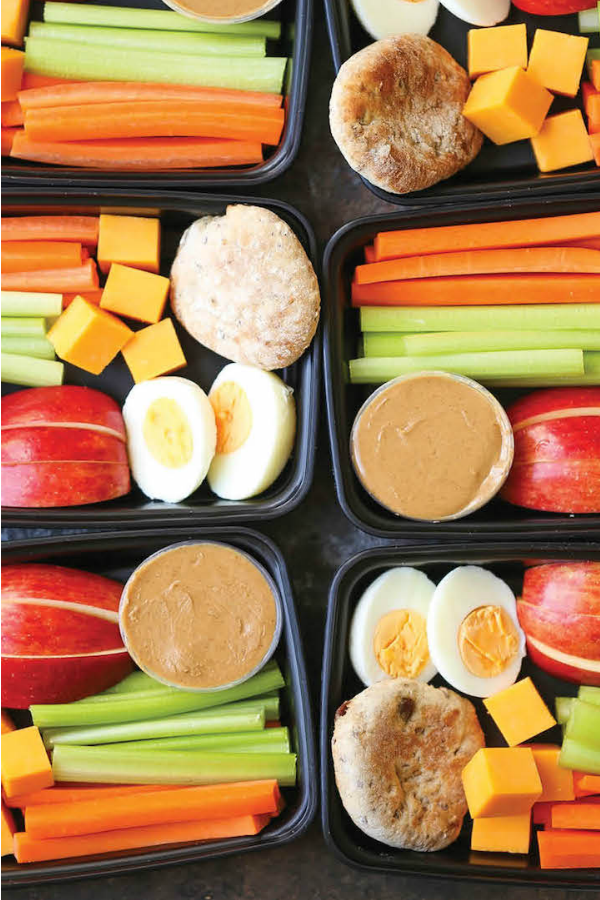 After talking with a friend today, I decided it was time to write a post about baby food while traveling. It is in travel mode, without the ability to cook yourself.
Before each trip, I have approximately the same scenario:
I am trying to get the full ration of the child for at least two days and top it off with jars of ready-made food Gerber (chicken with vegetables, etc.), dry children porridge, non-perishable cottage cheese Gerber and cookies :) And for a long time I worry about how Vlad will be without morning oatmeal, afternoon cottage cheese, fresh soup with meatballs, cutlets and other things .. Any mother will understand me :)
However, in reality, everything is not so scary! (of course, if you are not going to remote Africa or New Guinea , where it is difficult to feed yourself normally)))
Usually all these cans and cereals are either thrown away or come back home.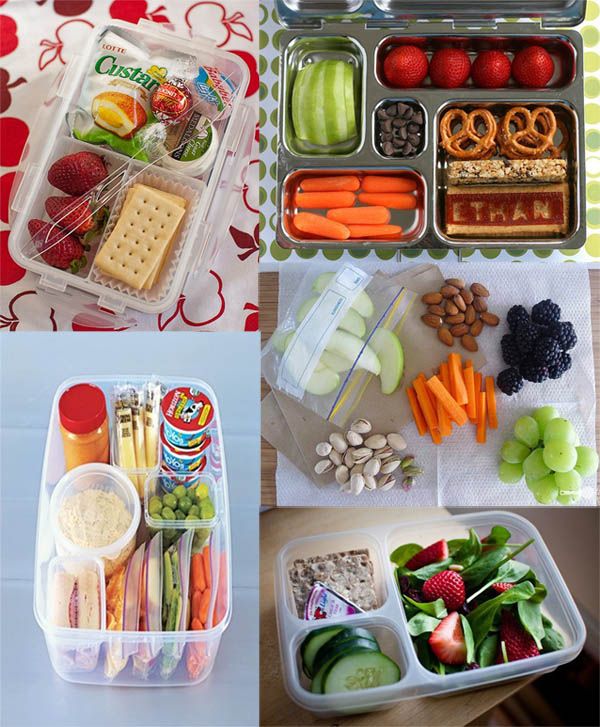 With a child under the age of on breastfeeding, there are no problems with nutrition in those countries in which we have been. Everywhere in addition to breastfeeding you can find canned food . The exception, perhaps, is Japan , here it was a bit of a problem to find baby food, and if you find it, it's not clear what to take, everything is in hieroglyphs and without pictures, well, or a picture of a baby) Although at the end of the trip I found a miracle bags of ready-made food and I thought how would I be without them in Russia ? On these bags, an animal is clearly drawn, the meat of which is mixed with rice inside. The taste is very tasty and juicy rice porridge with meat / fish, you do not need to store it in the refrigerator. The packaging is similar to the one for whiskas food :) - soft plastic bags. I saw the same ones in South Korea.
From a year to 1.5 years is more difficult , because the child is already almost completely switching to normal food, but still cannot really chew and it is desirable to exclude everything fried and not healthy.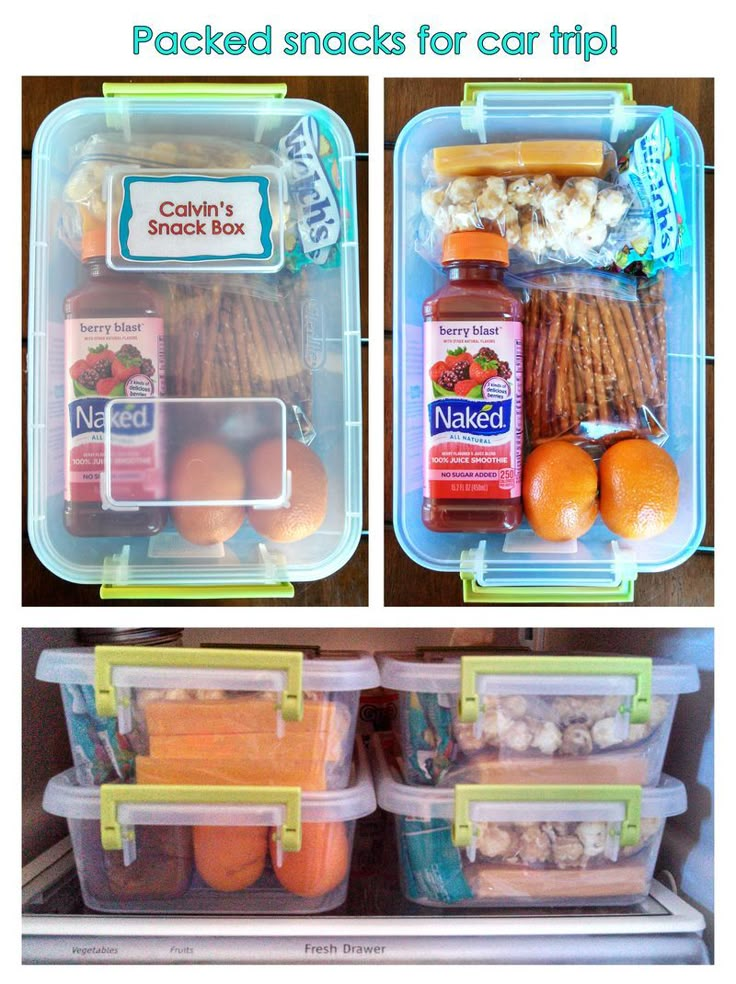 Here, instant porridge is definitely needed in the morning, this is what you can buy in any country and Japan is no exception. The only thing that is still worth taking from Russia is children's buckwheat porridge , because. they are not found abroad. I bred such porridge in the hotel restaurant for breakfast and fed Vlada perfectly. Also, porridge can help out if there is no opportunity or time (we hurry to the train) to feed during the day. You can dilute it even in a car, even on an airplane, even on a train.
With main course , it's like that – soups will hardly be blended for you separately (unless you travel on a cruise or eat in very expensive restaurants), and it's not clear what is mixed in pureed soups. We solved the problem simply - mashed potatoes (mashed potatoes) and soft varieties of fish (salmon, halibut, etc.). To include vegetables and fruits in the diet, she gave jars of Gerber with color.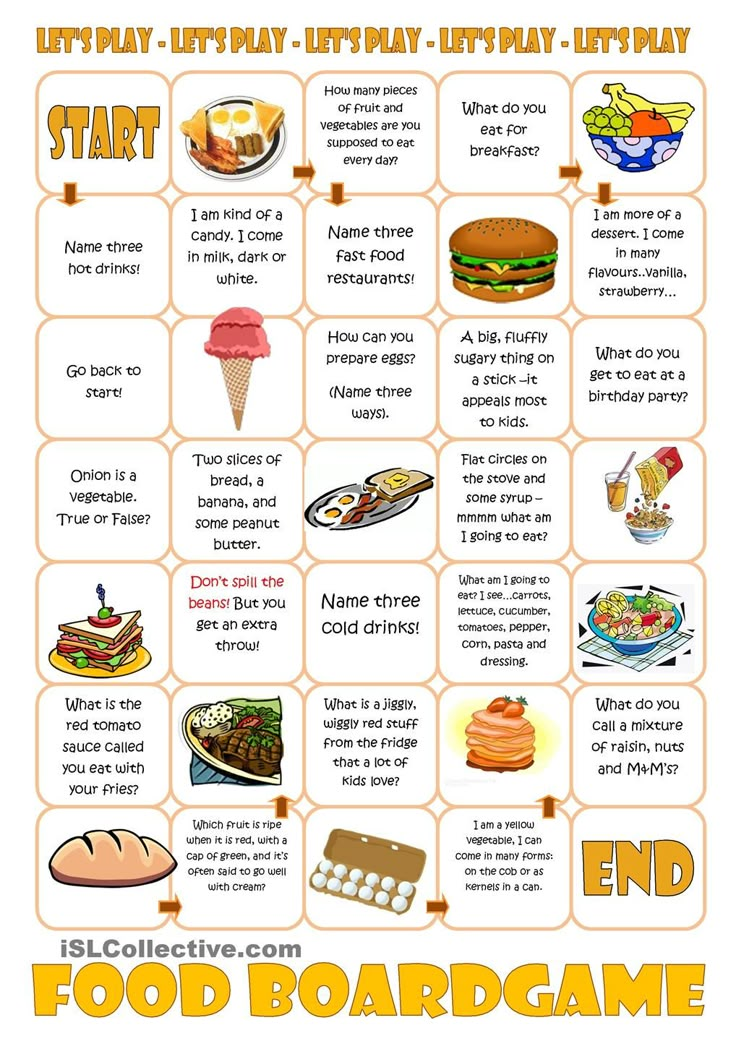 cabbage, broccoli, etc.
About cottage cheese : there is no children's cottage cheese abroad! But it is perfectly replaced by soft cheeses, such as mozzarella , natural yoghurts .
About milk : there is plenty of milk everywhere. But I took cans of powdered baby milk Similac by age and Vlada drank it with pleasure. There were no problems with such milk either.
Feeding 2 year old is even easier! In Europe :) Most cafes and restaurants have Kids menu , but it almost always consists of french fries and some fried chicken fingers. But there are also more sane options with bolognese pasta, grilled chicken fillet and boiled vegetables. Usually the children's menu costs 6-10 euros.
If there is nothing similar in the children's menu, then we choose from the main one, mostly the same fish, chicken. Our favorite cutlets, chicken broths are often not available in Europe , or we were so lucky.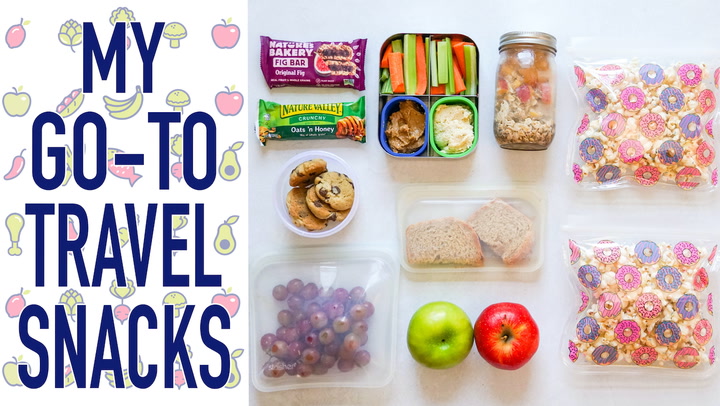 An excellent option for the second can be paella, risotto.
If Vlada is sleeping and it's time for lunch, then we take her a portion to take away and she eats when she wakes up :) She never refuses dessert in the form of creme brulee, flan, cheesecake.
In Europe a variety of cheeses , especially our favorite camembert , or soft goat cheeses, and natural yoghurts. It is also easy to find baby milk in convenient 200 ml packs that do not require refrigeration. I found this for children 1-3 years old.
In addition to milk, I always have fruit puree and cookies in my bag in case of a snack.
Here with porridge it is more difficult for a 2-year-old child, because you can't get it out of the package anymore, and breakfast in hotels is mostly corn flakes with milk. In principle, at first we ate like this in the morning, plus a sandwich with butter and cheese, plus an egg or scrambled eggs, but in the end I wanted normal porridge for Vlada.